PLAYLIST 77 uploaded March 1, 2020
and is 97% vinyl friendly. Oh so close!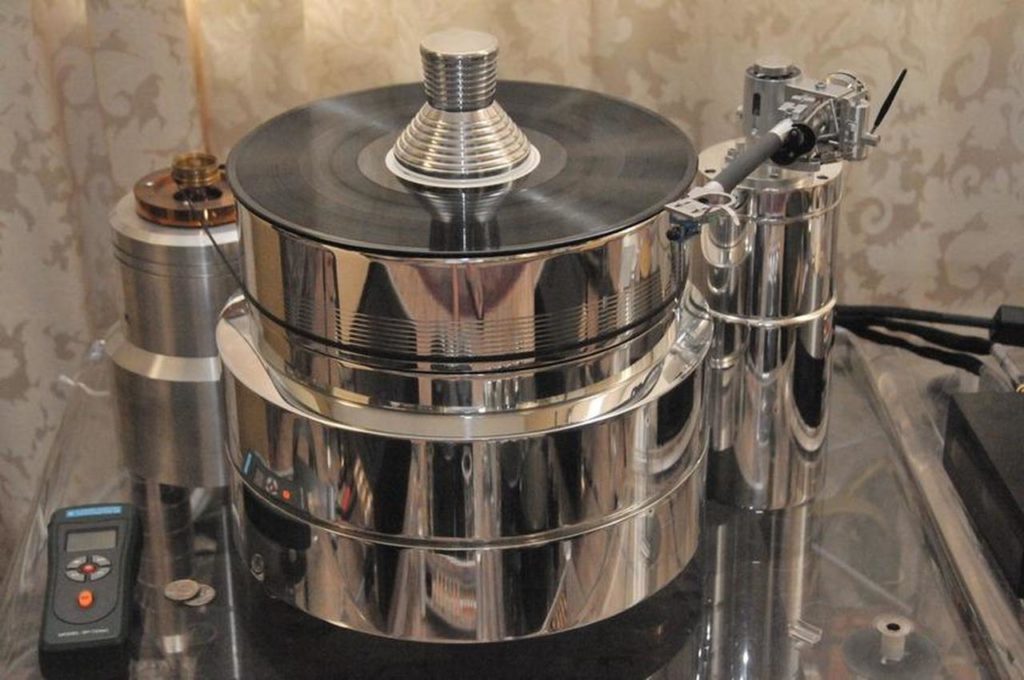 Nope, it's not some weird pressure cooker set up, it's a turntable – $13,000's worth (give or take) of TriangleART Signature SE turntable to you.
---
Lyric of Playlist 77…
'While you were calculating tears my head expired.'
Not an ideal scenario.
---
00.00
(Intro) THE FLAMINGOS – Stars (Edit) – Unreleased demo – 1983 Episode #1 for info.
---
00.41
NEW ORDER – Ultraviolence (Live) – New Order + Liam Gillick: ∑(No,12k,Lg,17Mif) / So It Goes… 3LP – Mute – 2019
Three colours of transparent vinyl capturing New Order and a 12-strong Royal Northern College of Music synthesiser ensemble, in collaboration with visual artist, Liam Gillick, for five nights in just over two weeks in Manchester's Old Granada Studios in 2017 – and all sounding like a triumph. With twelve on keyboards, you do though have to wonder how much each of them contributed. 🙂 Coincidentally, this was all performed in the same space Barney and Steve trod for Joy Division's earliest couple of TV appearances and where I saw New Order performing for Granada TV's 1981 Celebration arts programme and just along the corridor from the Coronation Street 'corner shop' set I passed on a surreal trip to the canteen/shop beforehand.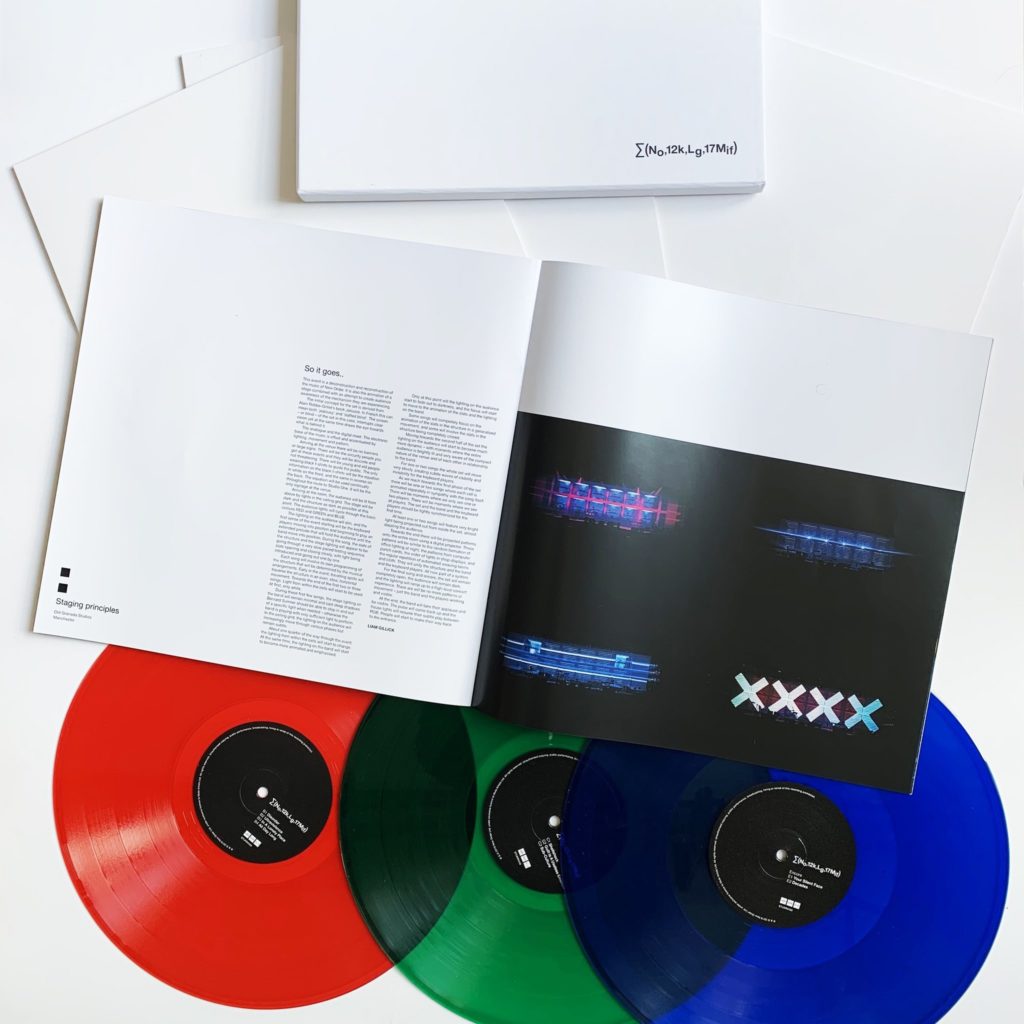 ---
04.28
BATTLES (feat SAL PRINCIPATO) – Titanium 2 Step – Juice B Crypts, 2LP – Warp – 2019
Wild and relentless! No wave… art rock… dunno. This may be a bit 'thrashier', but there'll have to be a Liquid Liquid record in the collection of someone in this band.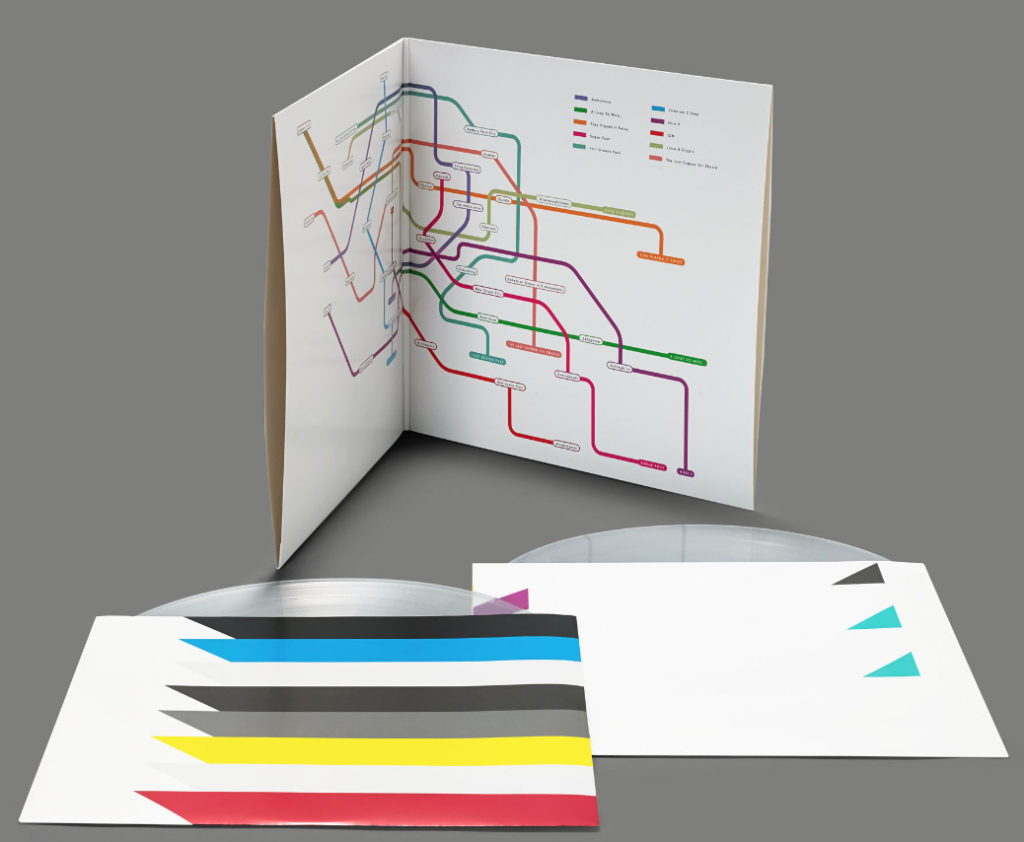 Which brings us to…
---
07.53
LIQUID LIQUID – Push – Successive Reflexes, 12″ – 99 Records – 1981
Definitely on my Winkles club decks back around the time of its release – and possibly mixed into a 'short and sharp tracks' section I often had. This band's output still sounds 'out there' in 2020.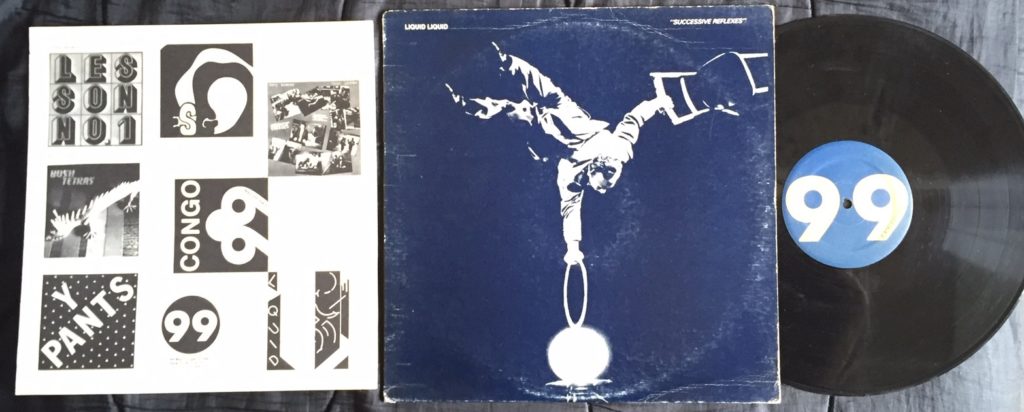 ---
09.45
BENTLEY RHYTHM ACE – Why Is A Frog Too… ? – Self Titled, 2LP – Skint – 1997
Just twenty miles down the road from my Bedford home and previously the scene of a 1981 New Order gig I knew nothing about, a Bentley's gig is the only time I've ever been to Northampton's Roadmenders. They were bouncing and had a 'front of a car' facade to some keyboards/decks set up that was a bit groovy but I remember taking in the layout and decor of the room a bit and thinking about what I'd missed years earlier. Btw, having worked in a proof reading department for a decade in my younger years, just staring at the phrase 'Why Is A Frog Too… ?' makes me nauseous.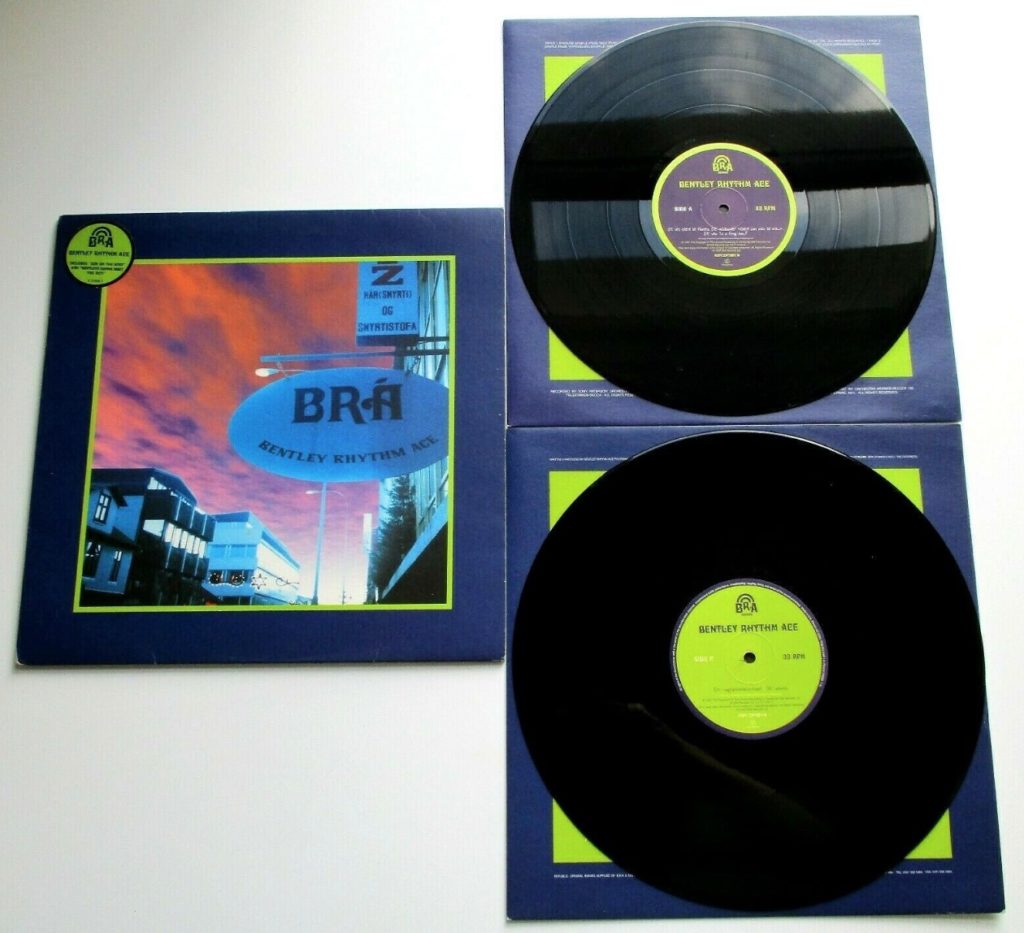 ---
14.22
SPK – Metal Dance – 12″ – Desire Records – 1984
A sort of Test Department/Portion Control amalgam and indicative of the tougher end of electronic music in the early eighties, though their live performance promotion of the single on UK TV's The Tube – with flame throwers in the mix – might struggle to get the OK if tried these days.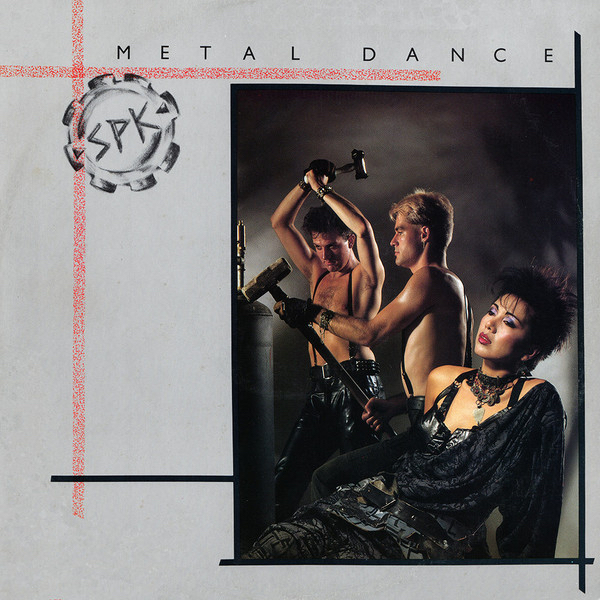 ---
21.32
THE WANTS – The Motor – Container, LP – Council Records – 2020
At upload date and time the band will be two thirds of the way through their debut UK tour and just stepping out on stage at Leed's Brudenell Social Club. The Container album tracks will be getting an outing I'm sure, but still 'contained' somewhat, as the album isn't out til next month.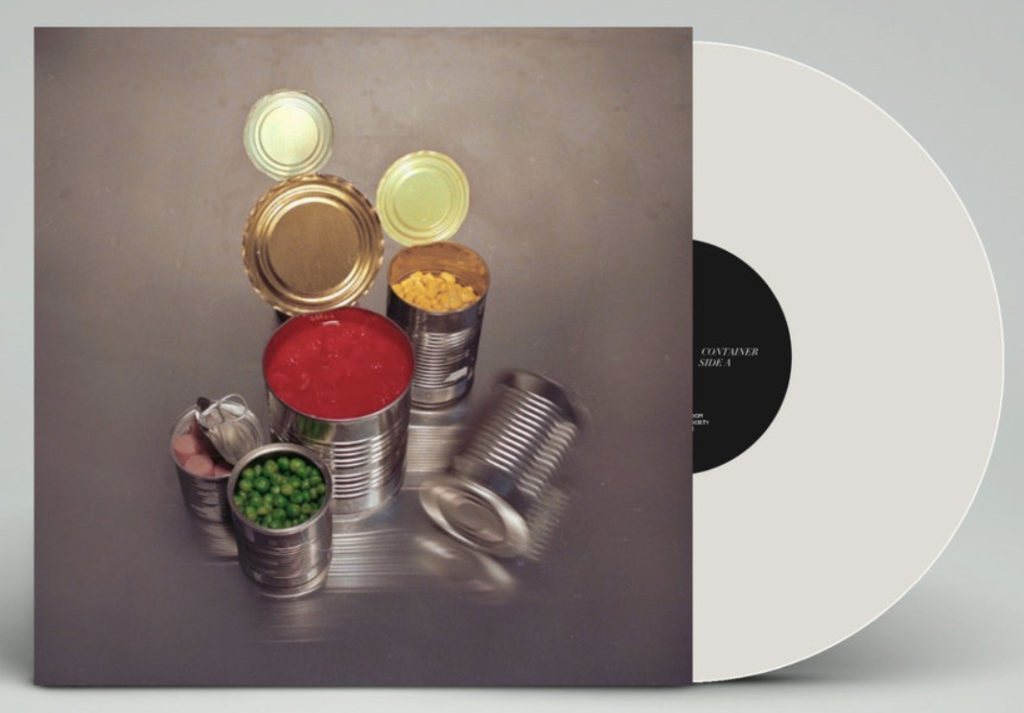 ---
24.32
WILD NOTHING – Blue Wings – 7″ – Captured Tracks – 2019
Sparkling stuff from Virginia, USA chap, Jack Tatum. If you fancy buying the single, head to the Captured Tracks website, where it's a half/third the price of anyone selling it on Discogs.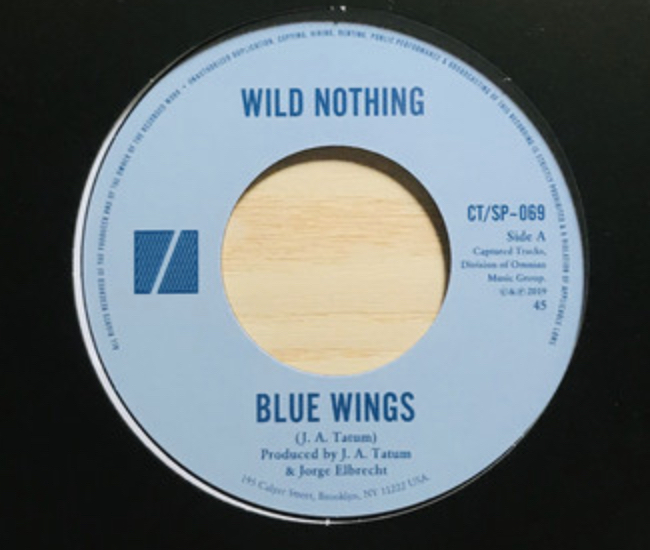 ---
27.59
PAUL HAIG & RHYTHM OF LIFE – Glory – Some Of The Interesting Things You'll See On A Long Distance Flight, v/a LP – Les Disques Du Crépuscule – 1983…
but here's the earlier original 1982 cassette. A lean to Haig's funkier side.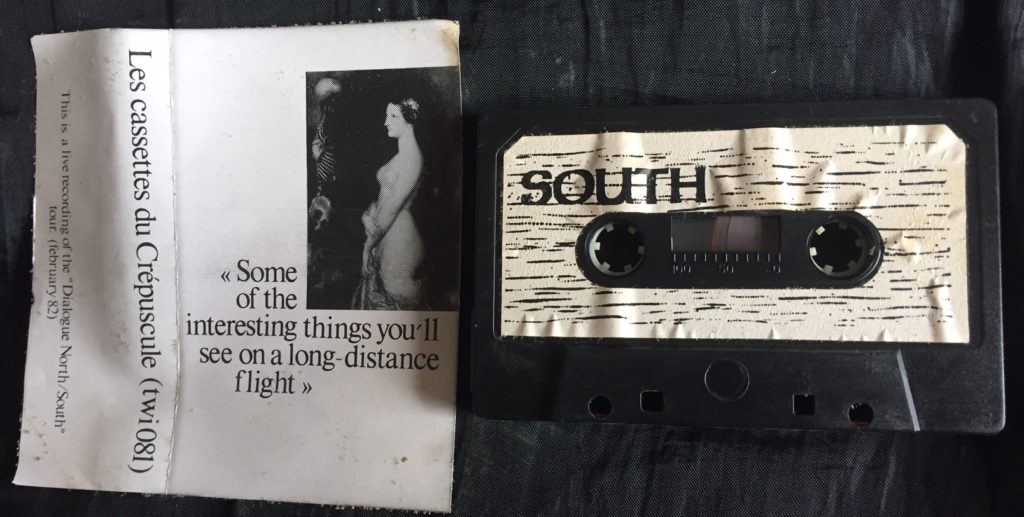 ---
31.55
ELECTRIC GUITARS – Work – 7″ – Recreational Records – 1981
Like Devo on a ska trip, and the first three singles of this band's short career now done and dusted at 41 Rooms. Bristol, UK in the house, as it will be again later on.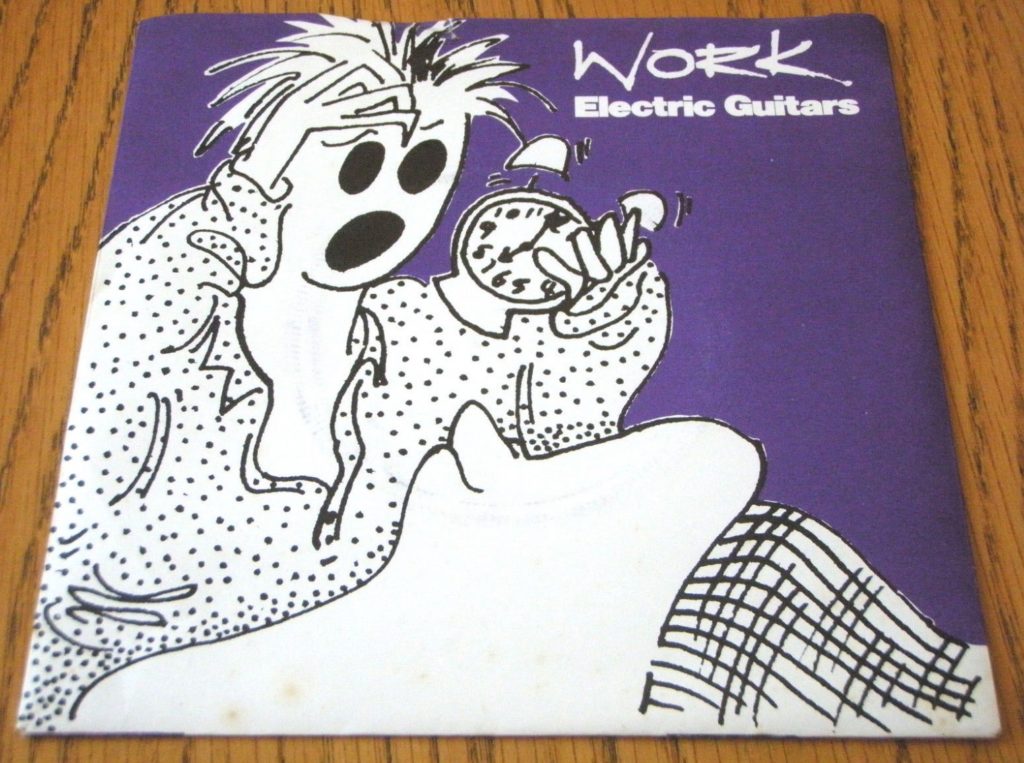 ---
35.19
ARTEFACT – World Match – Agit' Pop, LP – Celluloid – 1981
The last of this French band's lone album and two singles career was in 1981 but they've seen fit to have a website.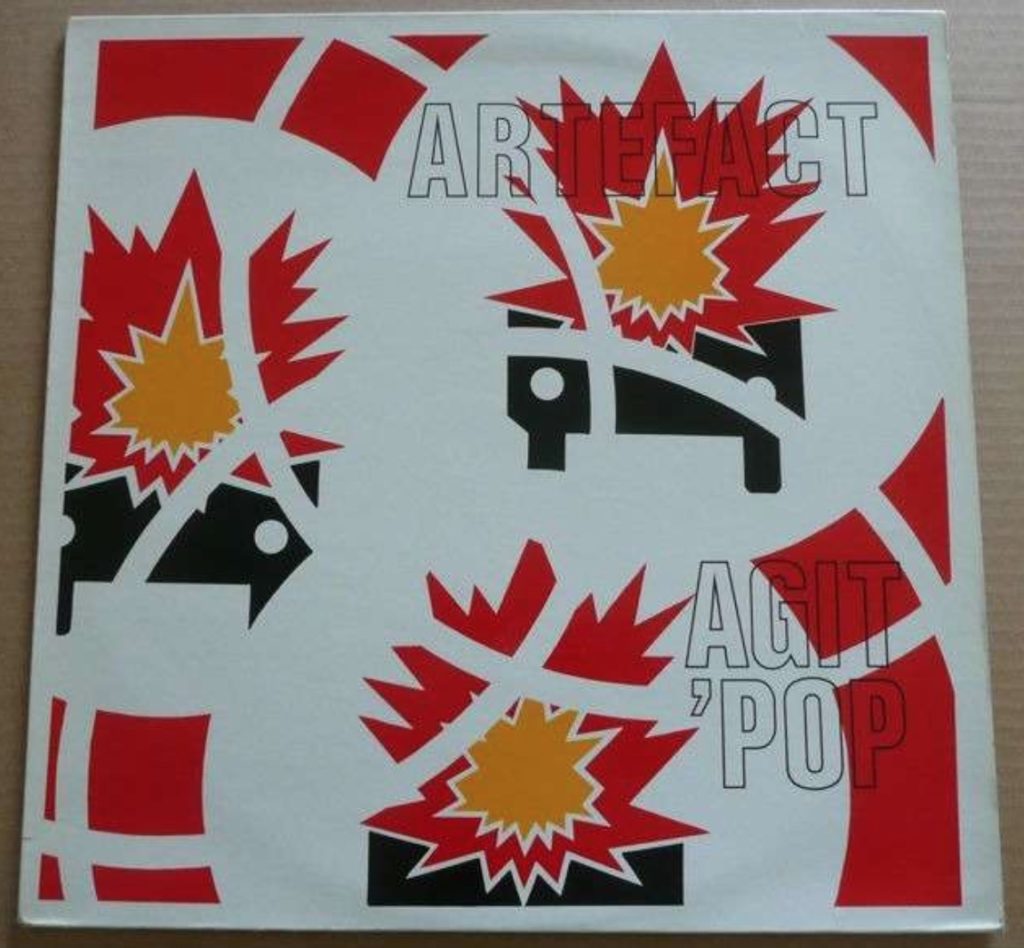 ---
38.27
THE AVALANCHES – Radio – 2×10″, Different Feeling EP – Rex Records – 2000
From Oz, with their squelchy 'slacker' sound, my 'Radio' vinyl is a wayward white label half of the EP, and somewhere out there I suspect the sister A Different Feeling 10″… is wandering and lonely.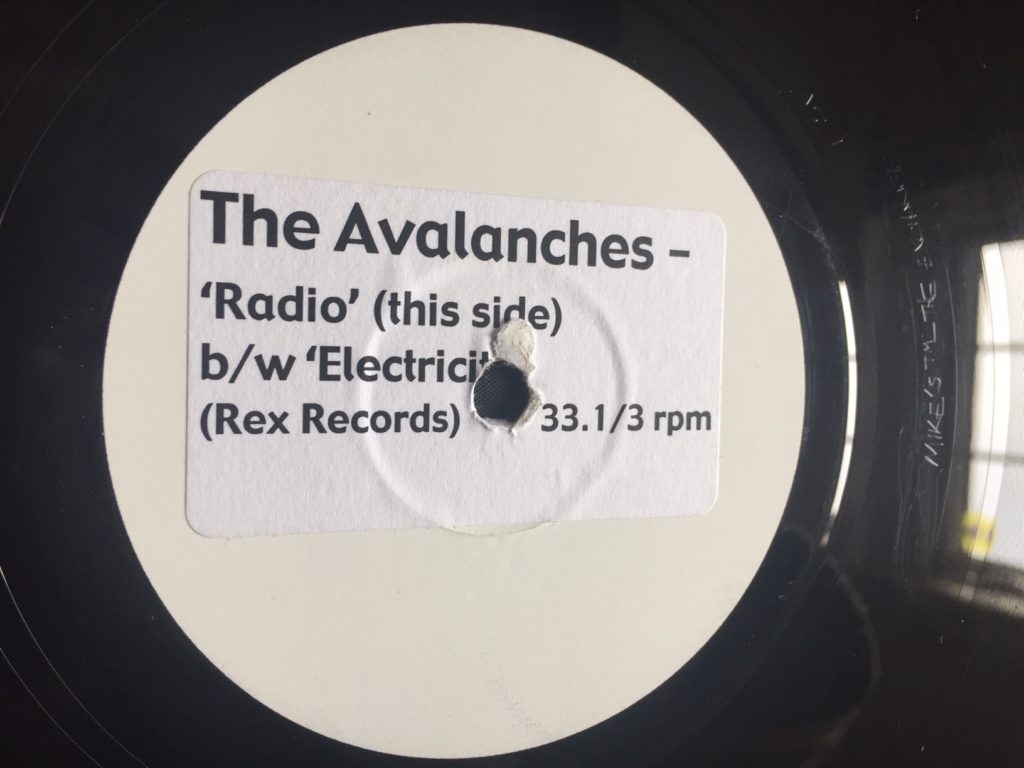 ---
42.28
STEREO MC's – Deep Down & Dirty – 12″ – Island – 2001
Never a fan of the band but I really took to this tune. However, judging by the singles they've continually released since their last album (in 2011) they've ventured from their earlier UK hip hop slant to more uptempo techno grooves. Still edgy sounding.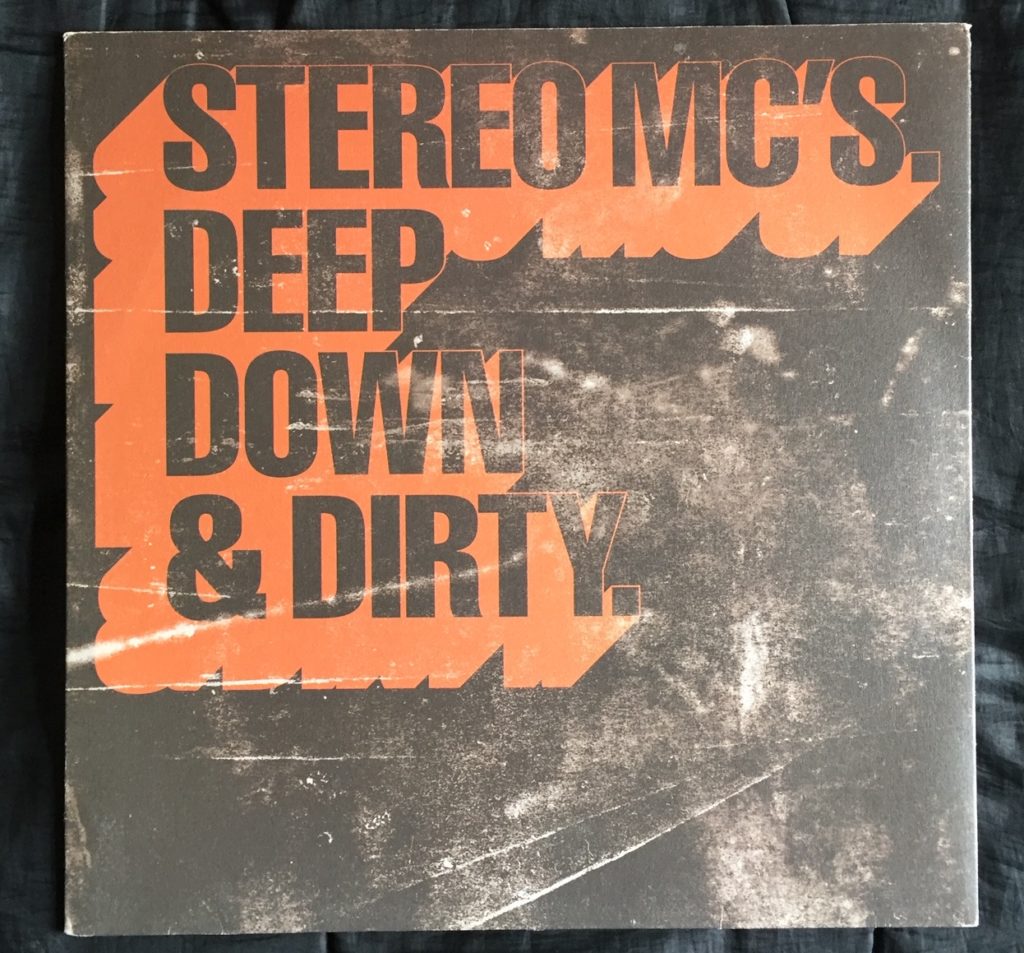 ---
46.31
YUSH 2K (feat SANDRA NUBIA MELODY) – Fade Away – 7″ – Yush 2K – 2000
Millenium digital riddims. Broken beat skanking… I made that second one up.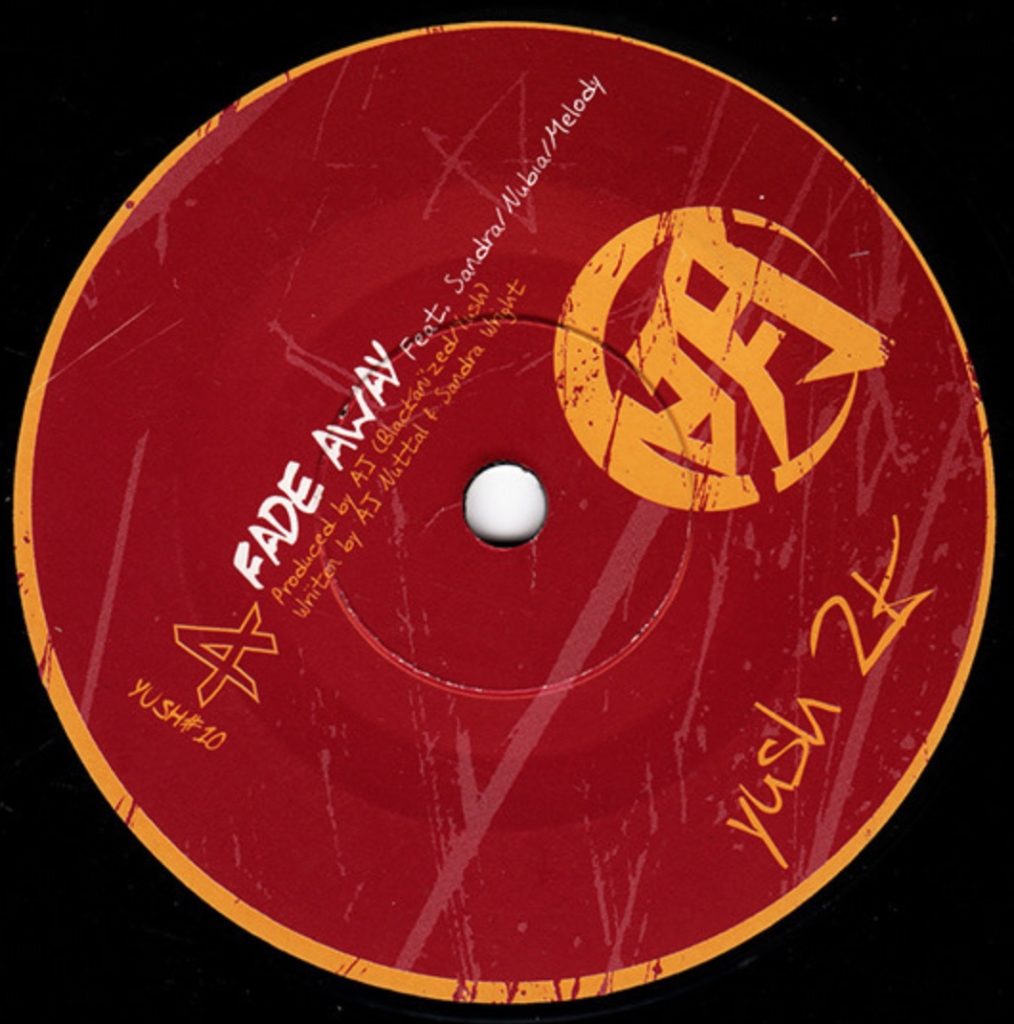 ---
49.37
CRISSY D – Here Comes The Rain Again – 7″ – Size 8 Productions – 1999
This girl's third visit to 41 Rooms, it's umbrellas at the ready, as the Eurythmics tune takes off down Digital Street. From a period of a couple of years when I was checking out a radio show or two covering these sounds. I always found something that made me smile – and these sevens are dirt cheap to pick up.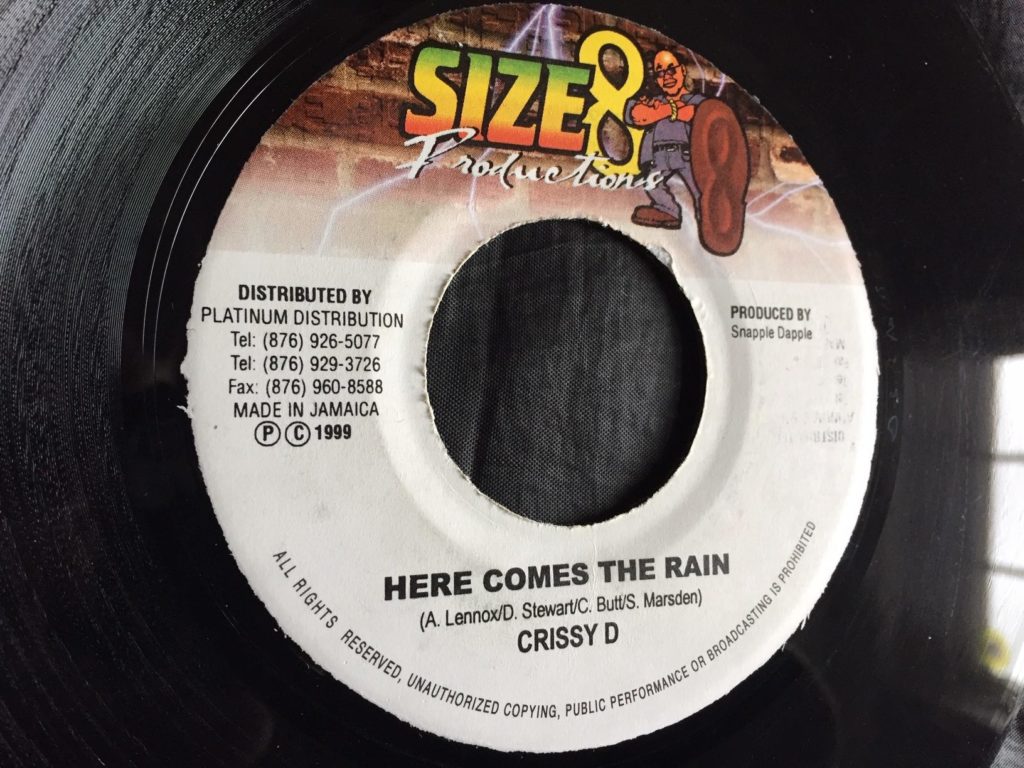 ---
52.35
THE NINE O's (feat BUCCANEER) – Armagedeon Time – 7″ – Main Street – 1999
A crew whose sparse bunch of releases manages to stretch over two separate listings on Discogs… a cracking tune, where and however.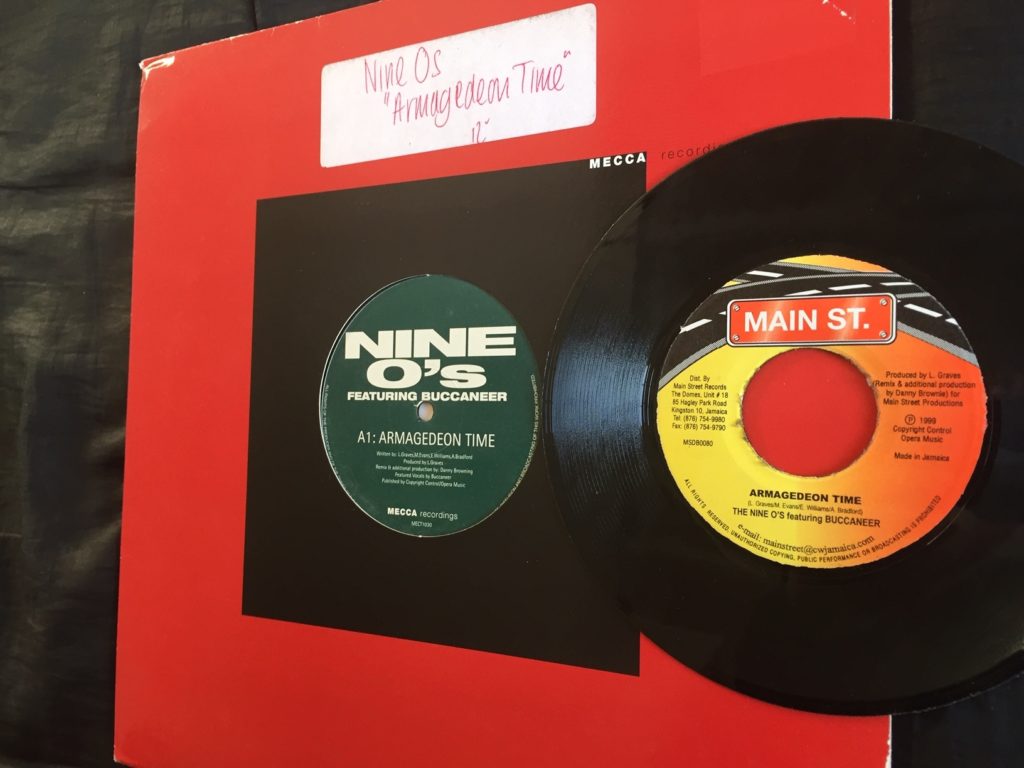 ---
56.15
KITACHI – Heavyweight (Seconds Out Mix) * – 12″ – Dope On Plastic – 1996
'Marmite' beats, I reckon, as the screeching will definitely have done some heads in back when. I was obviously on the 'love it' side, even though it took me years to correctly work out who this actually was – taping radio shows back in the day, an' all that.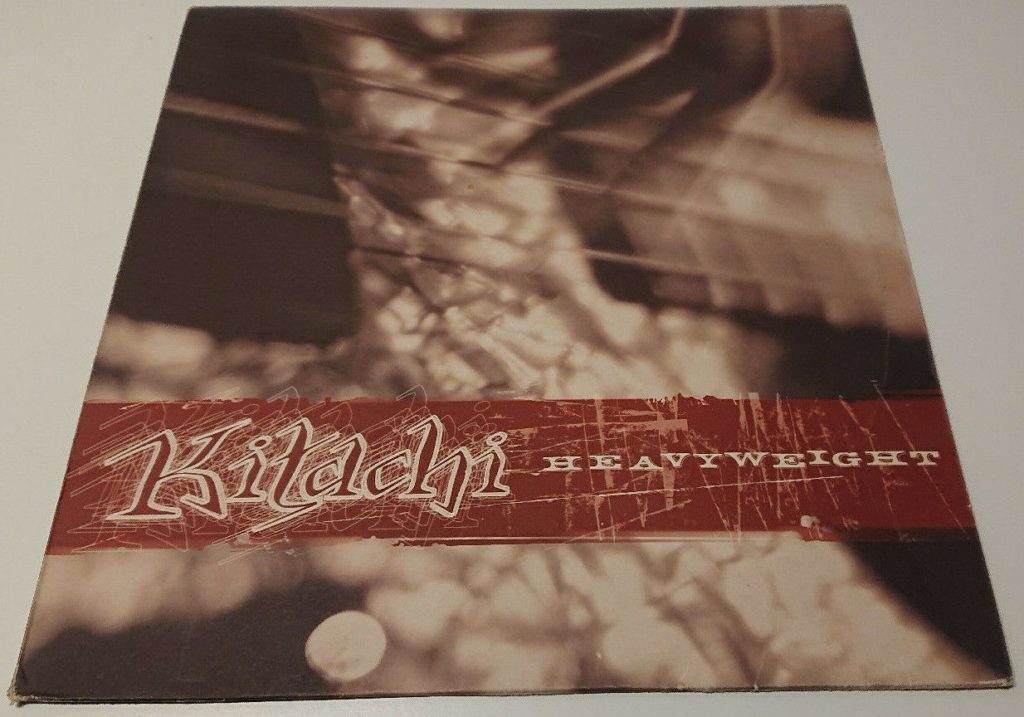 ---
Half time, and travelling with a tipple?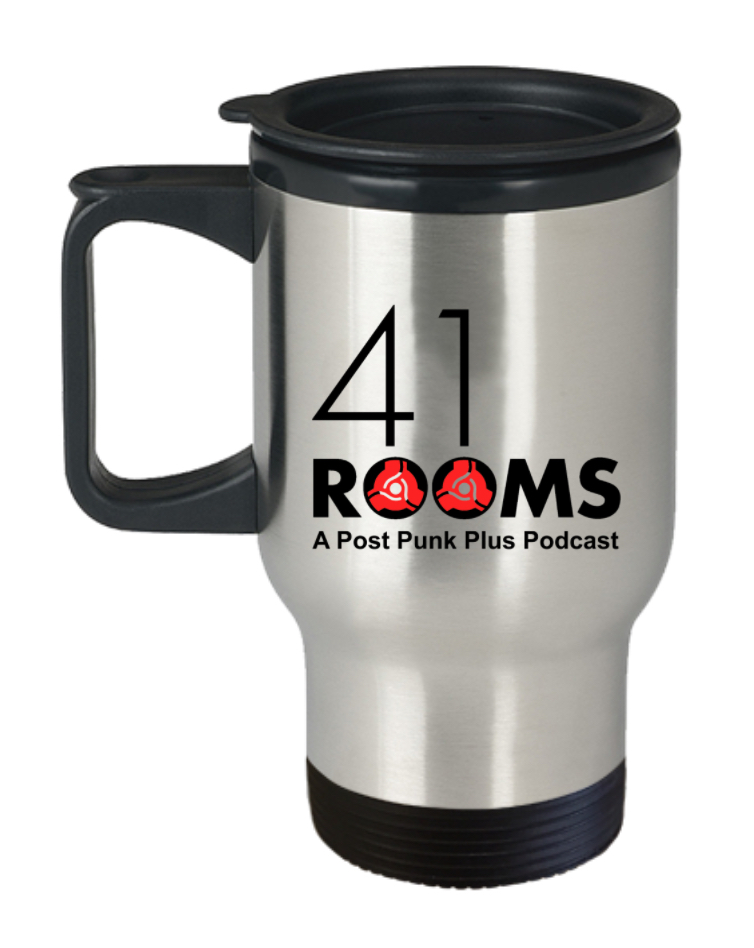 ---
01.00.50
WILLIE HENDERSON – Dance Master (Pt II) – 7″ – Contempo – 1973-74
From some of my very earliest days pretending to be a grown up – ie., 16-17yrs old and in pubs. While the jukebox and occasional DJs in the Pilgrims Inn, down by the river/under the County Hotel in Bedford championed mainly soul (Motown heavy, Philly etc), skipping across the road to the Anglers Inn (the Laird) on the other side of the town bridge in 1974 I heard this on a Saturday lunchtime, in amongst some rock of the day and the occasional Afghan jacket (my mate Nic, with the latter). For a moment Willie Henderson was indeed the Dance Master… before something or someone burned the Anglers down and I seem to remember analysing back then that me and mate, Phil Harris might well have been two of the last people to drink in there. Not guilty of any crime though, your Honour.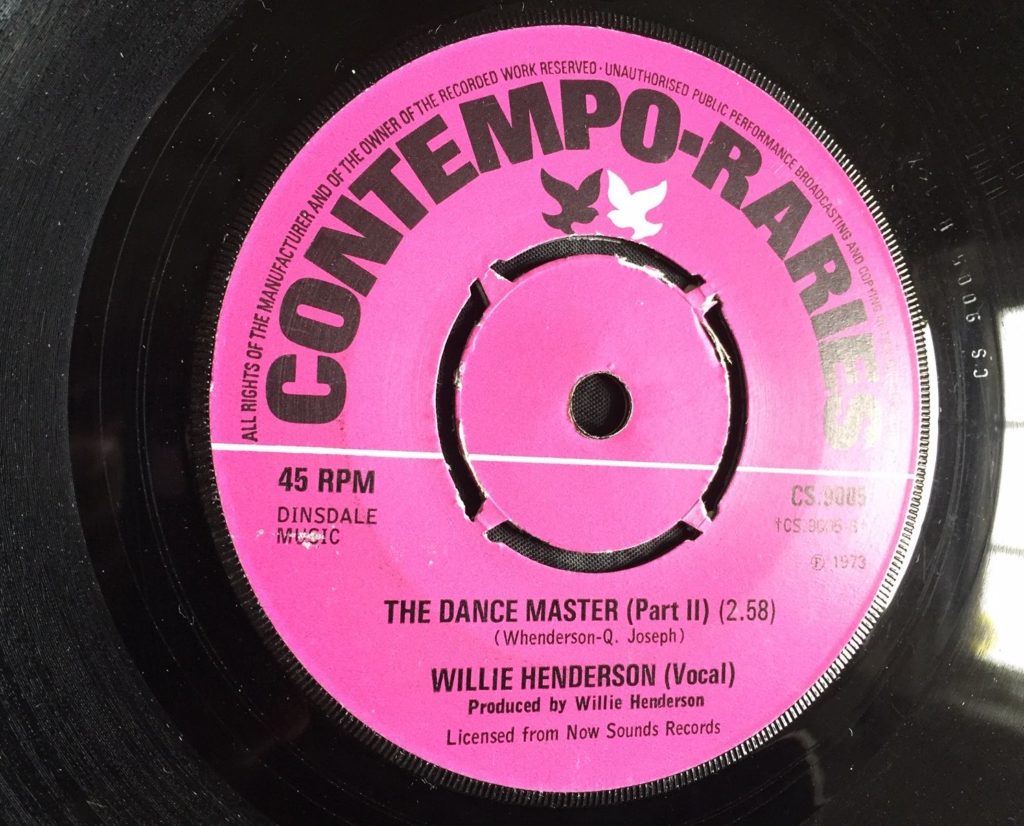 An acetate I lost out on awhile back. You let it go, Jimmy?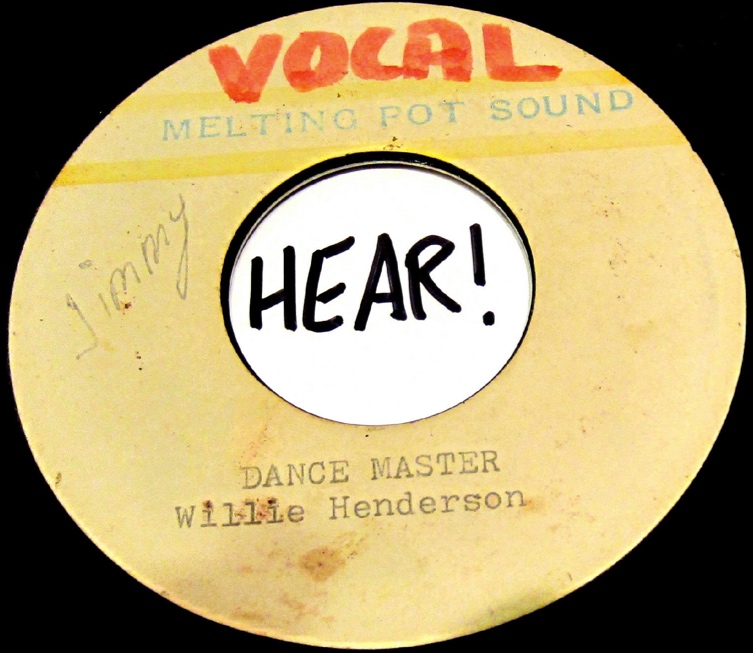 ---
01.03.40
JAPAN – Ain't That Peculiar – 7″ b-side – Virgin – 1982
41 Rooms screw up alert!!!
Yet another in an extremely small (but, errr… still growing) group of tracks I've mistakenly playlisted twice. I took my eye off the filtering system. Bugger! Could be around five of the critters that have snuck through and this one was too late to sort. Whatever, the track wouldn't have been for a lot of Motown purists but make no mistake, it's a class rendition and a chance to chuck in broken beat for the second time this show. Like 'broken beat electronica' – with Steve Jansen on the skins.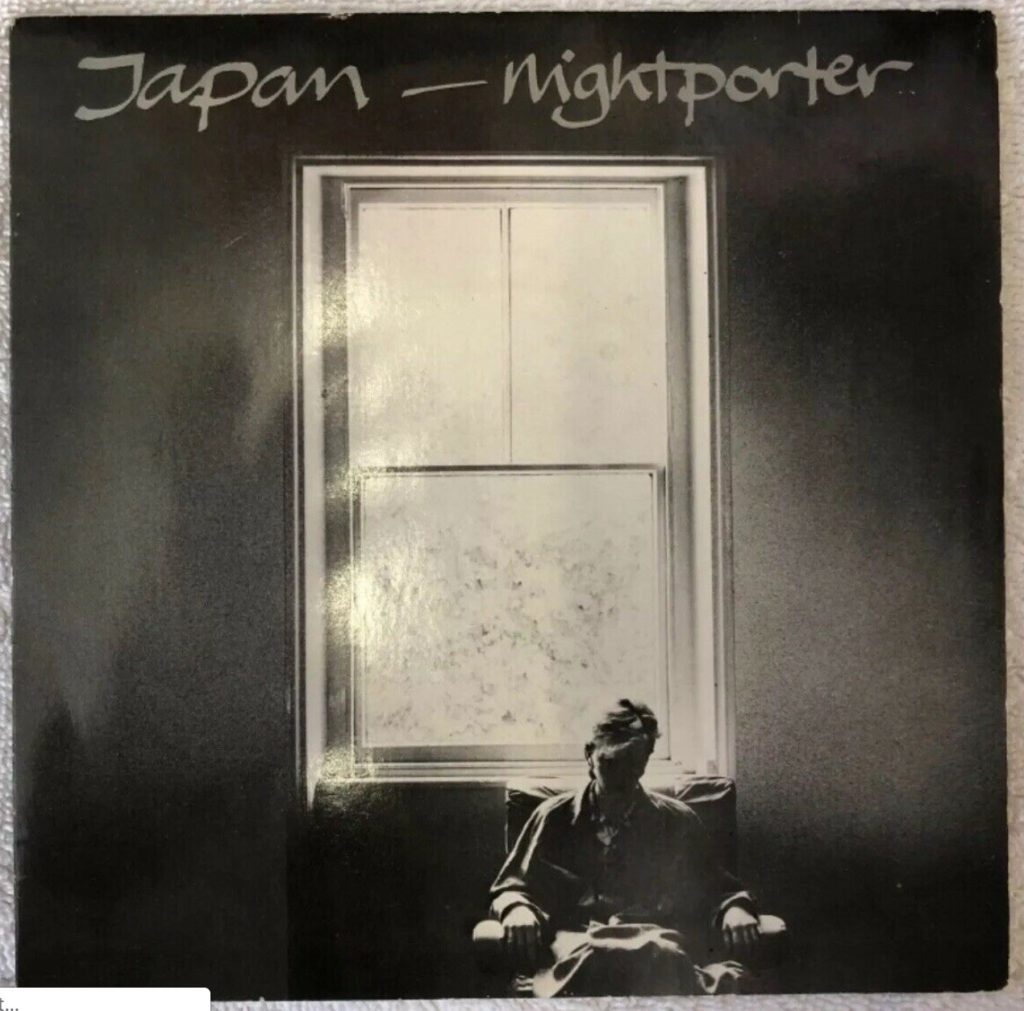 ---
01.07.36
CITIZEN SEVEN (aka CAREFUL, CLOUD) – I Was A Landscape In Your Dream – Youtube only – 2011
Whether this is actually a Robert Yetter is as clear as this photo, but either way, his output (as Citizen Seven, Careful, Cloud and Cloud! Jolt! – and all from a few years back) has, to date, sadly registered but a grain's worth in the sands of sound. Covering an Of Montreal tune, this is a beaut cover, though.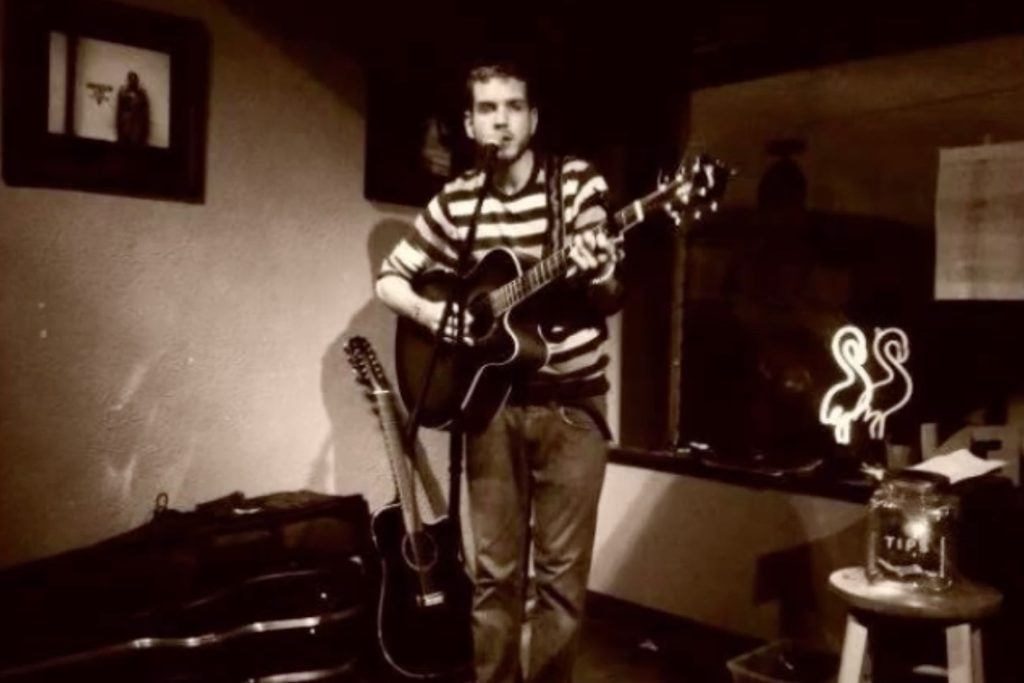 ---
01.11.14
STEVE COBBY – From Roots To Fruits * – Sweet Jesus, 2LP – Déclassé – 2019
Seeing as I know him I can picture Steve, for pure 'divilment', messing with some app that randomly scrambles and mixes visuals… and as this album cover op presents itself, he's laughing and muttering, 'Sweet Jesus'. It all makes sense.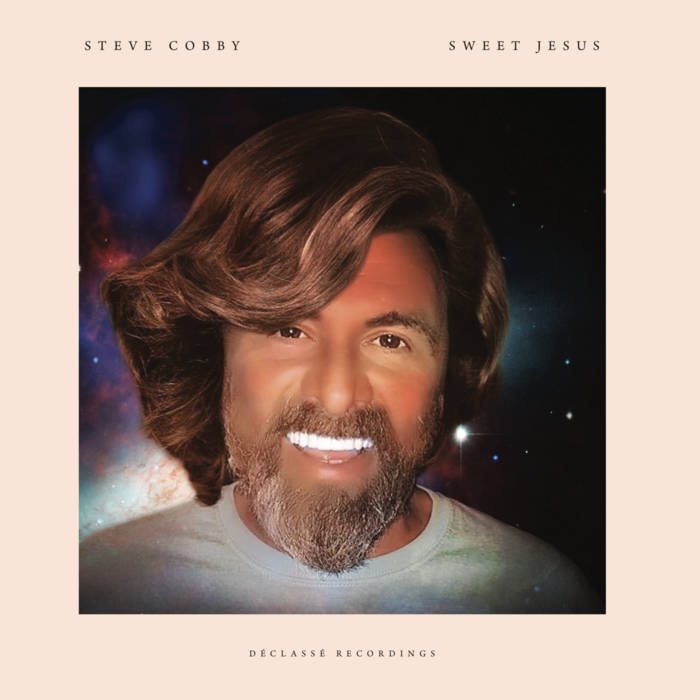 ---
01.13.44
PAGLIARO – She Moves Light – 7″ b-side – Pye – 1971
The A-side hit never got spun on the music centre in my mid teens bedroom but this side more than made up for it. Three and a half decades later I was round DJ Ashley Beedle's place and we were testing out tunes for a potential project and this really pricked up his ears. You know you've done well when you've enlightened a man of his credentials and knowledge.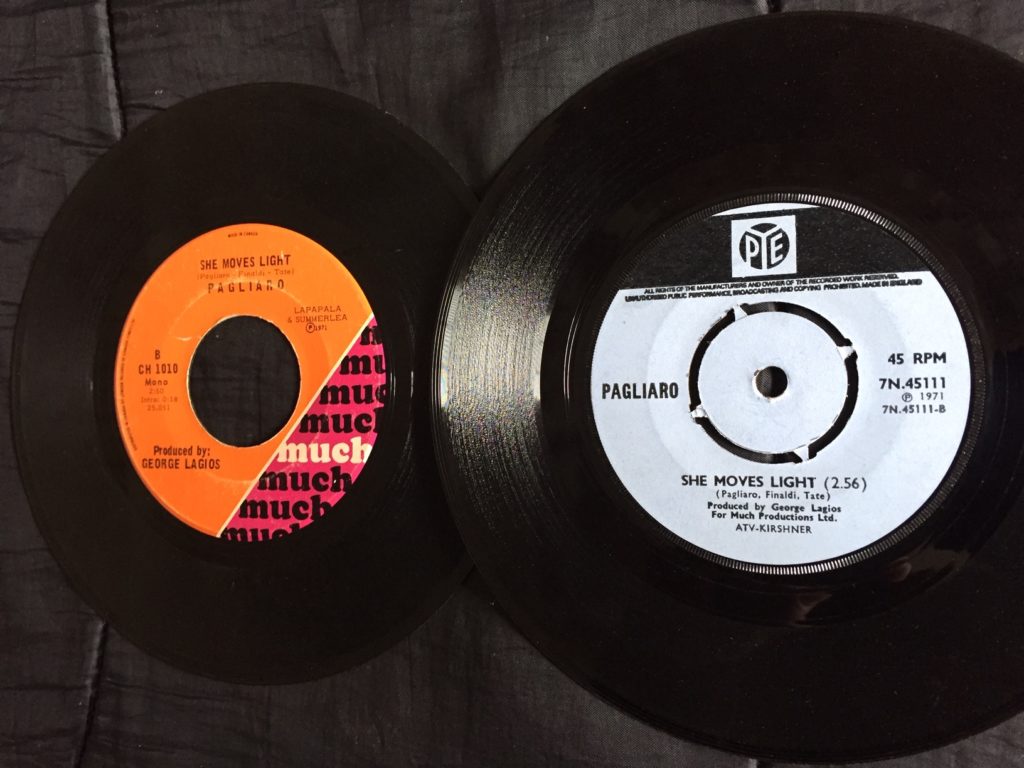 ---
01.16.51
ALDO VANUCCI – When I See You Smile – 12″ – Catskills Records – 2004
A genius and much needed swerve from the late 80s Bad English version of this Diane Warren 'opus'; the sort of power ballad she has knocked out on a regular, mega cash registering basis.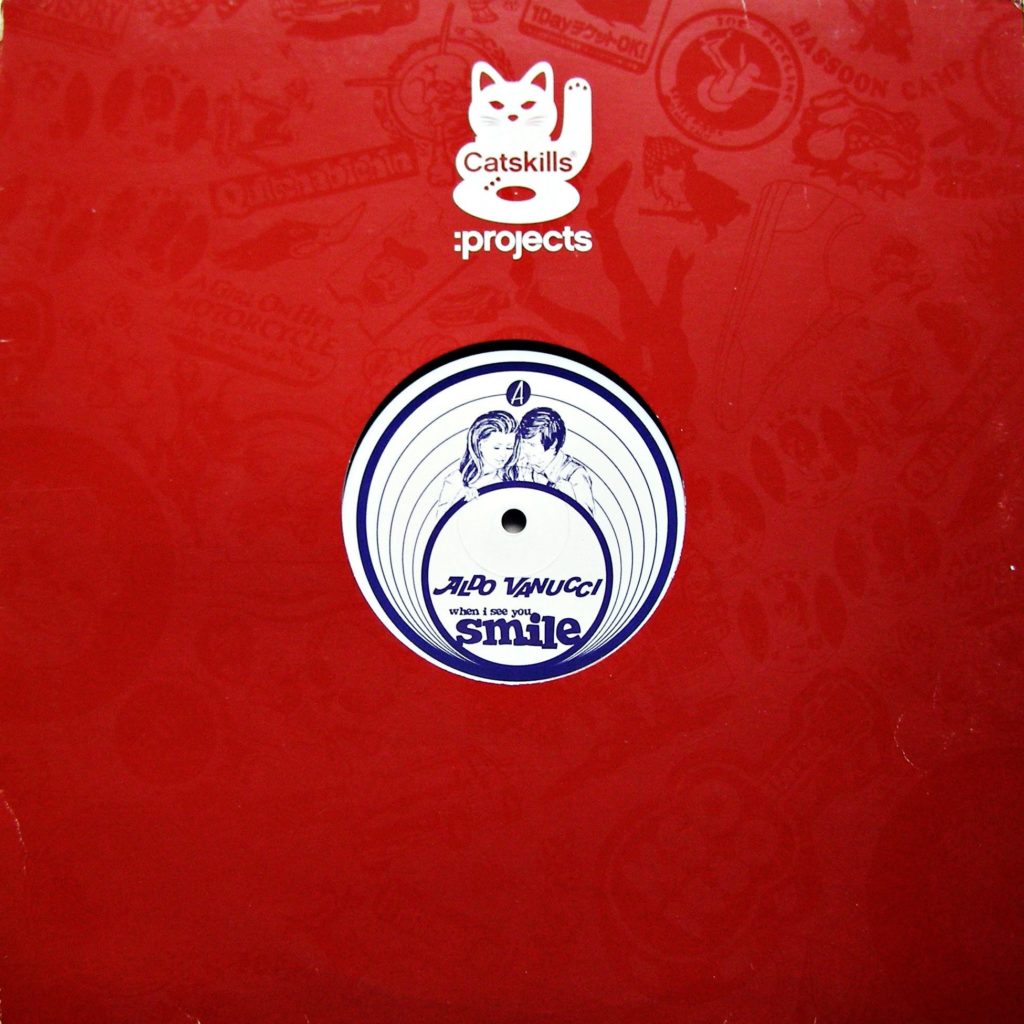 ---
01.20.38
MEDIUM MEDIUM – If You Touched Her She'd Smear – Splendid Isolation, 12″ EP – Sound (or Intercord) – 1982
A messy situation, then (too much make-up?) but one of the few tracks from the band's very short, late 70s/early 80s career that didn't make the 2001 compilation Cherry Red rightly saw fit to release.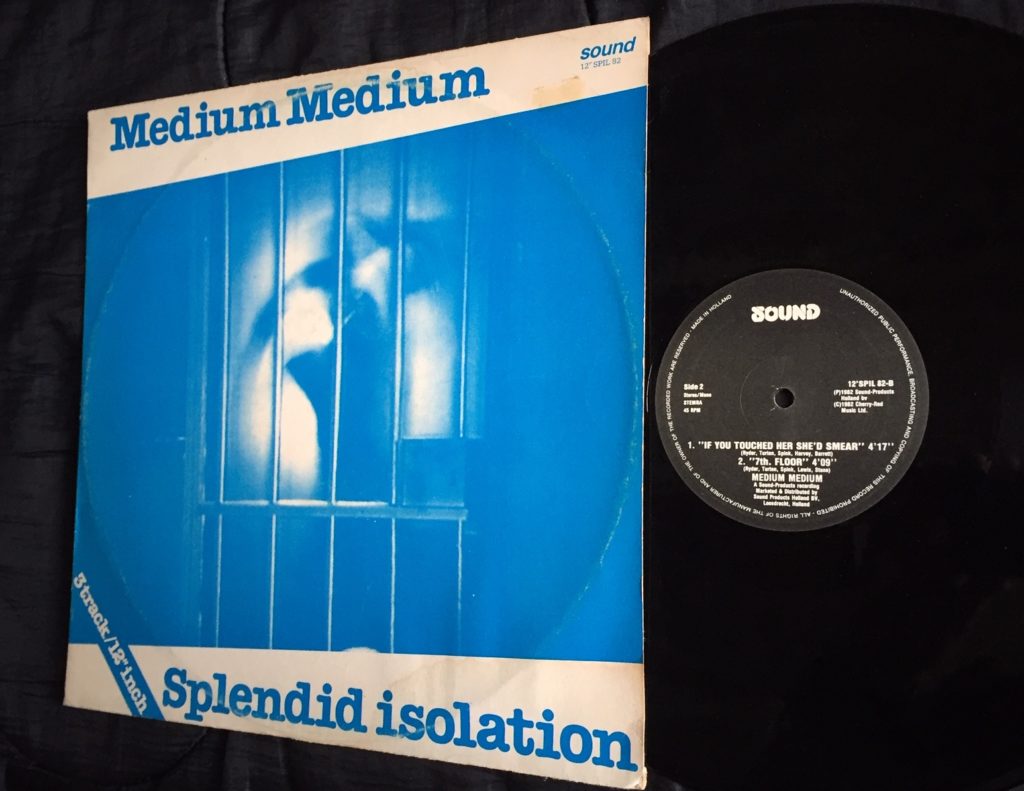 ---
01.24.53
ALL WE ARE & ALEX KAPRANOS – Heart Attack – 7″ – Speedy Wunderground – 2019
Guest fronted here by that Franz Ferdinand fella and a very groovy, limited to 250 copies release. Speedy Wunderground on it once again.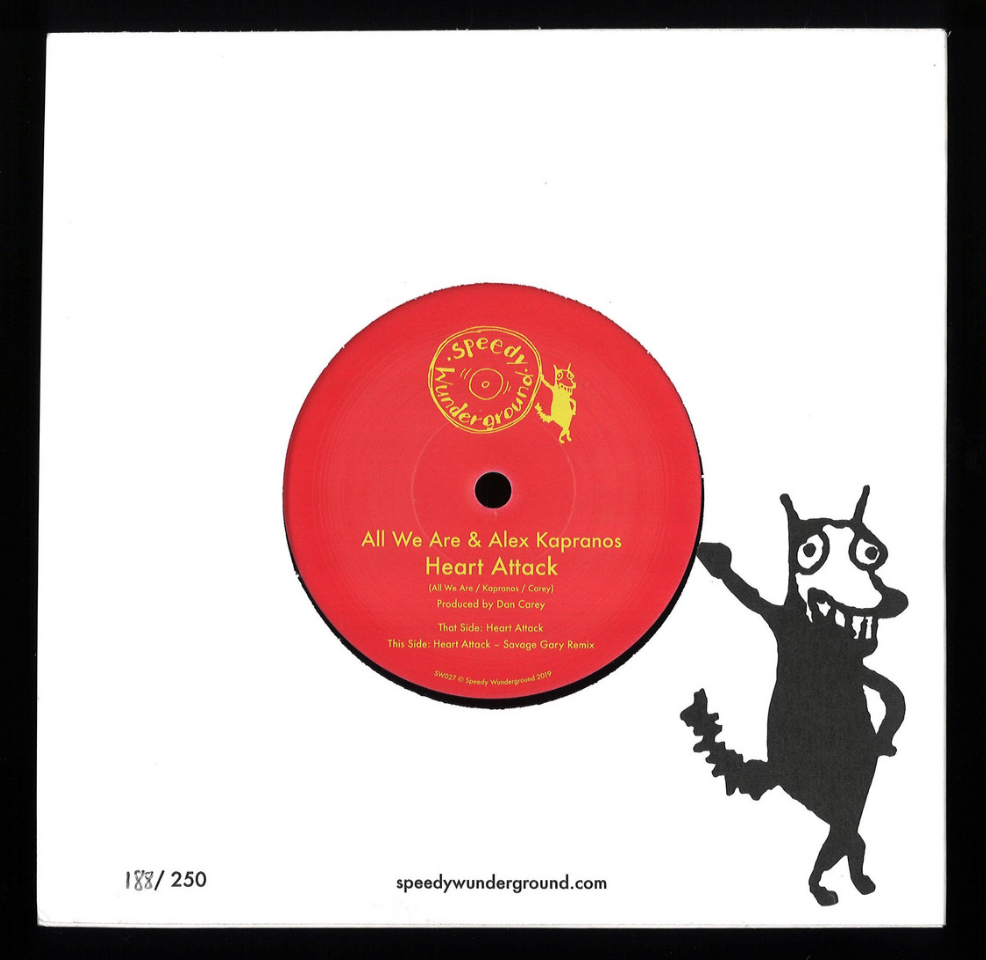 ---
01.28.43
TALKING HEADS – Born Under Punches – Remain In Light, LP – Sire – 1980
Not much that hasn't been said about these heavyweights and this album at 41 Rooms.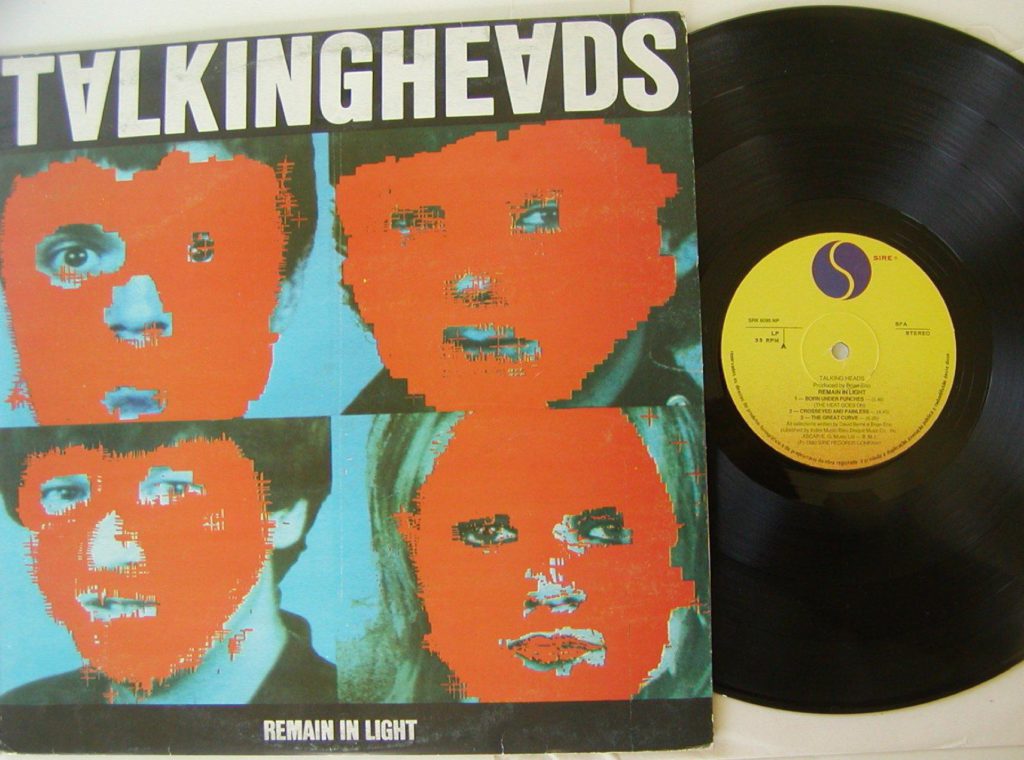 ---
01.33.57
SPEEDOMETER – Work It Out (41 Rooms Severe and Unofficial Edit) – 7″ – Freestyle Records – 2005
A Beyoncé tune, don't you know. Sharp, Brit-style funkin'.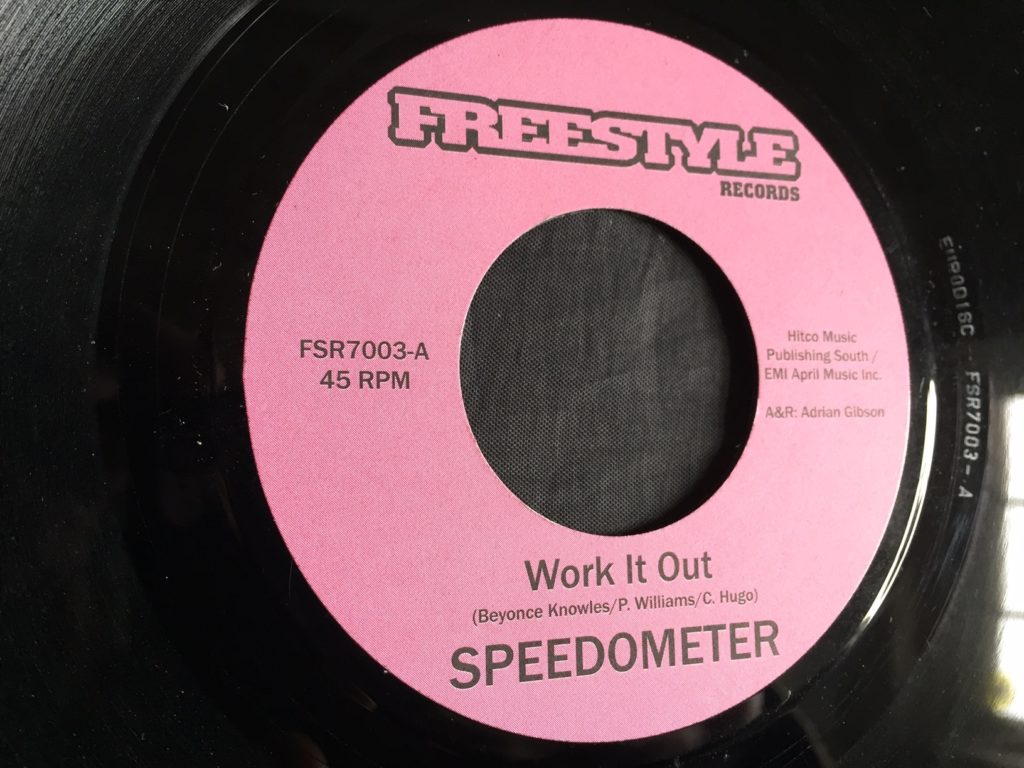 ---
01.37.56
BREAKBEAT ERA – Time 4 Breaks – Ultra-Obscene, 2LP – XL Recordings – 1999
Bristol, back and bad. From a breakbeat era indeed. I've said it before. Re storming albums of the last two-three decades, this one for me is right up there.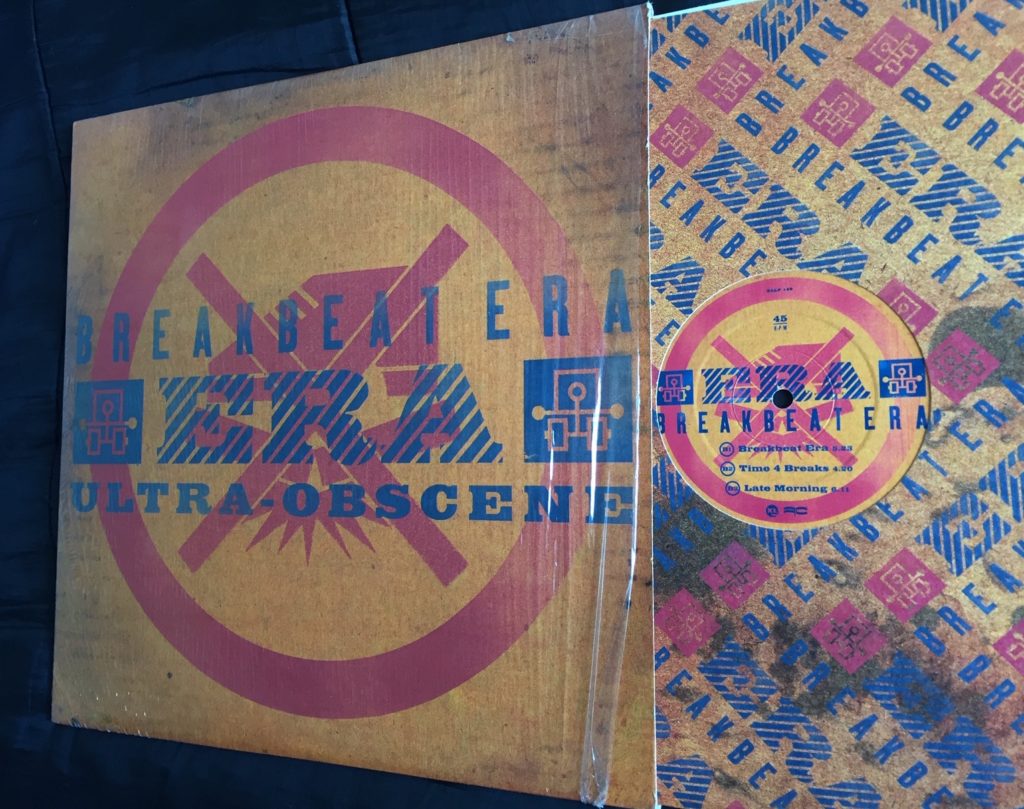 ---
01.42.09
KOSHEEN – Empty Skies – Resist, 2LP – Arista – 2001
And more Bristolian breakbeaters fronted by female vocals and taking no prisoners.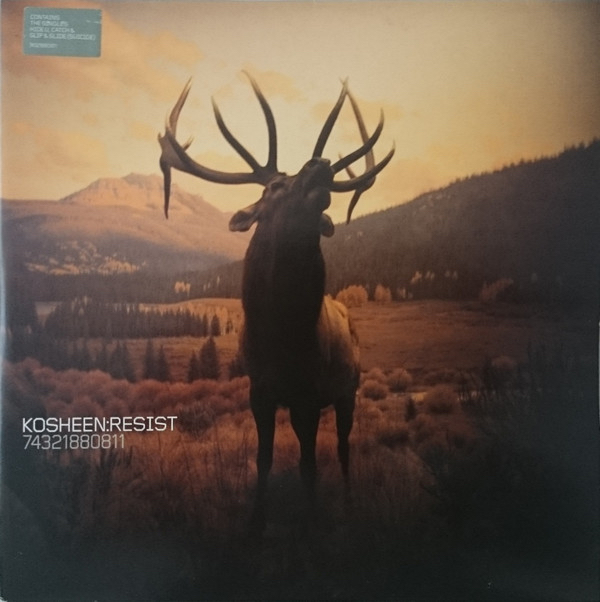 ---
01.51.44
THE HEAD TECHNICIAN – Decay Blossoms – Profane Architecture, LP – Ecstatic – 2018
The Discogs profile reads thus: 'Pipe aficionado, analogue evangelist and inventor of the 'psychic stereophonic reproduction' technique. Currently perfecting his wood-fired mastering method'. Noted.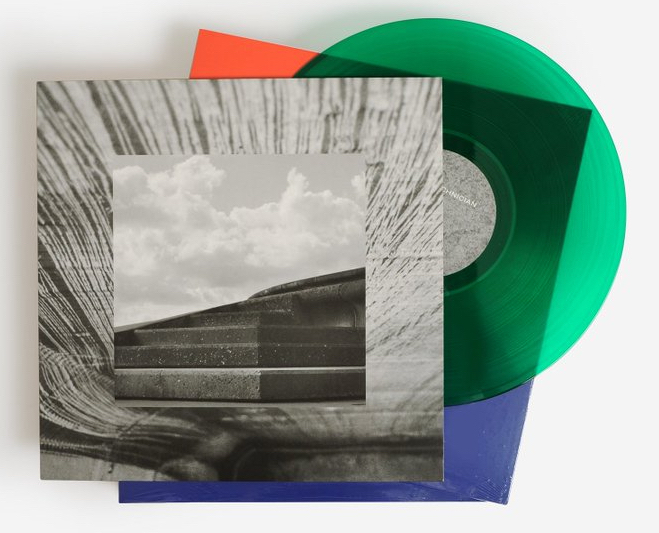 ---
01.51.44
ROBERT OWENS – I'll Be Your Friend (Original Def Mix) – 12″ – Perfecto – 1991
My fave house record of all time, with this, one of a handful of great mixes that the track's initial release produced. I first heard its eerie, haunting beats on a late night KISS FM radio show in London (likely either a Sarah HB or Steve Jackson show) and it registered with me like few records (of any genre!) ever have.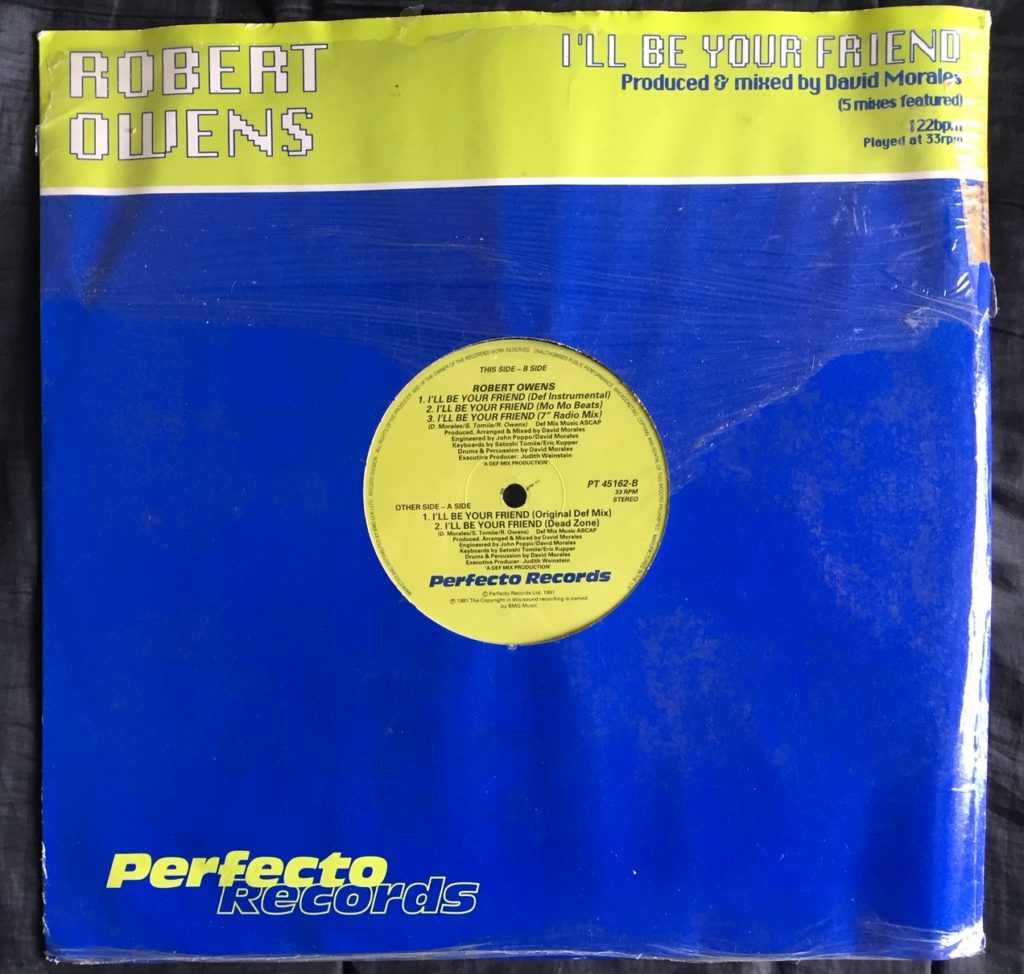 Record Mirror review: 30.11.91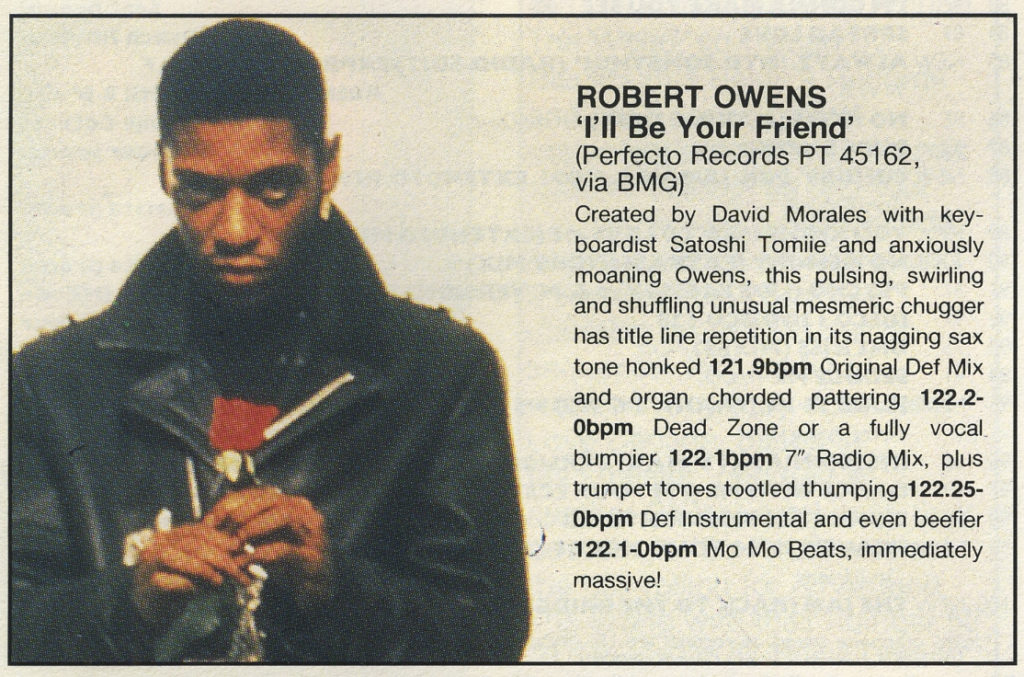 ---
Show 78 coming at you April 5.
Dec
---