PLAYLIST 62 
Uploaded Dec 2, 2018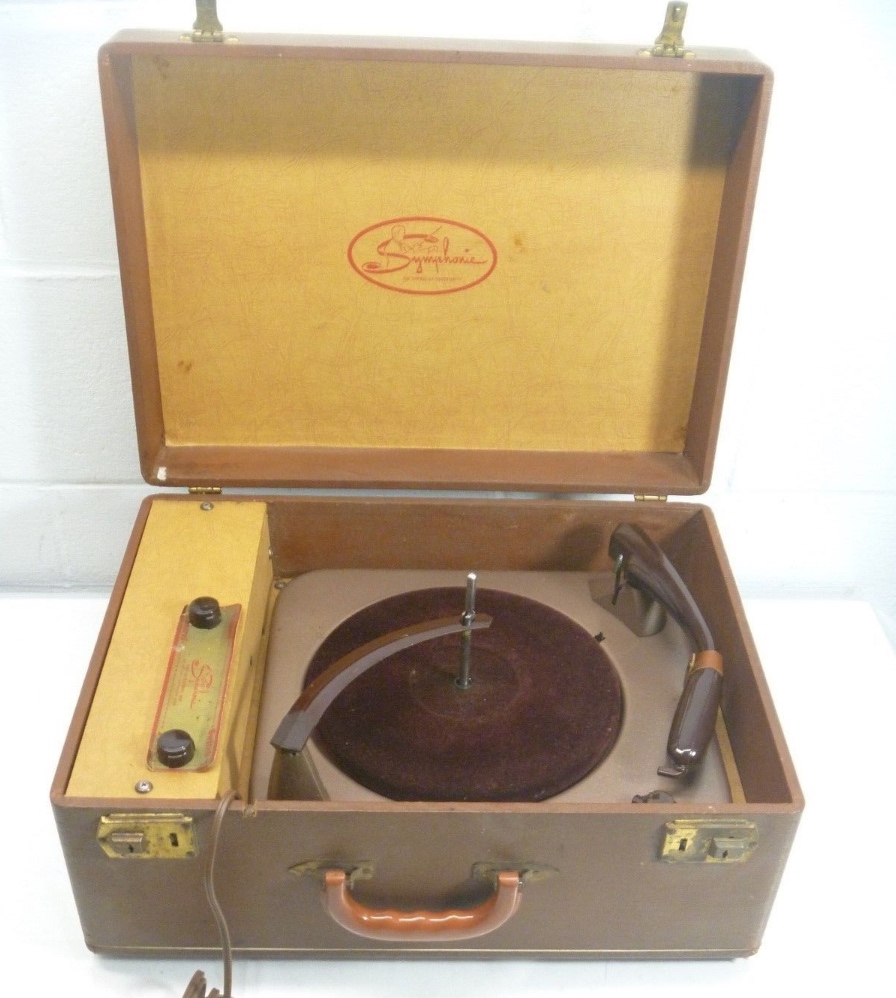 Playlist 62 is… 97% vinyl friendly!!!!!
It couldn't have been closer to being a 'full house'. See below.
---
Any track marked * has been given either a tiny or a slightly larger 41 Rooms tweak/edit/chop/etc.
---
Lyric of Playlist 62
And when this building is on fire, these flames can't burn any higher
I turn sideways to the sun, and in a moment I am gone
The couplet man cometh! And we're the happier for it.
---
00.00
(Intro) THE FLAMINGOS – Stars (Edit) – Unreleased demo – 1983 – Episode #1 for info.
---
00.41
NEW ORDER – World (The Price Of Love) (Album Version) – Republic, LP – London – 1993
All in this fab foursome's now divided camps would agree this was a tough time to be in New Order but it's some bumping sounds that carry Barney's lyrics, as he steps aside any of his occasional lyrical playfulness to deliver, possibly, another poignant take on the demise of the Hacienda and Factory Records.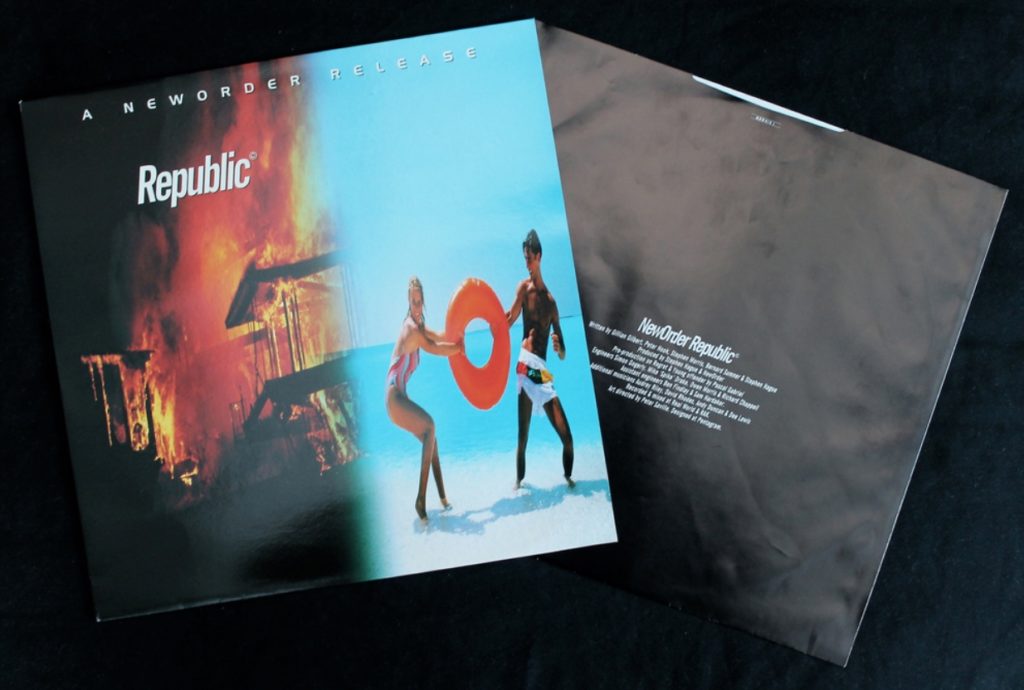 ---
05.08
CINDY AND THE BARBI DOLLS – Reporter – Isn't Showbiz Wonderful, 7″ – A Not Major Production – 1979
This should really have been in my occasional series of Great Double-Sided 7″ers, especially as this one's loaded with a third track, all of which have now made it to 41 Rooms. Head here for the low down on their long ago and short past.
And for the third and last time at 41 Rooms, my shagged sleeve copy. The Winkles years… a rarity in that it's one of the knackered releases in my collection that I feel compelled to replace at some point… and it won't be cheap.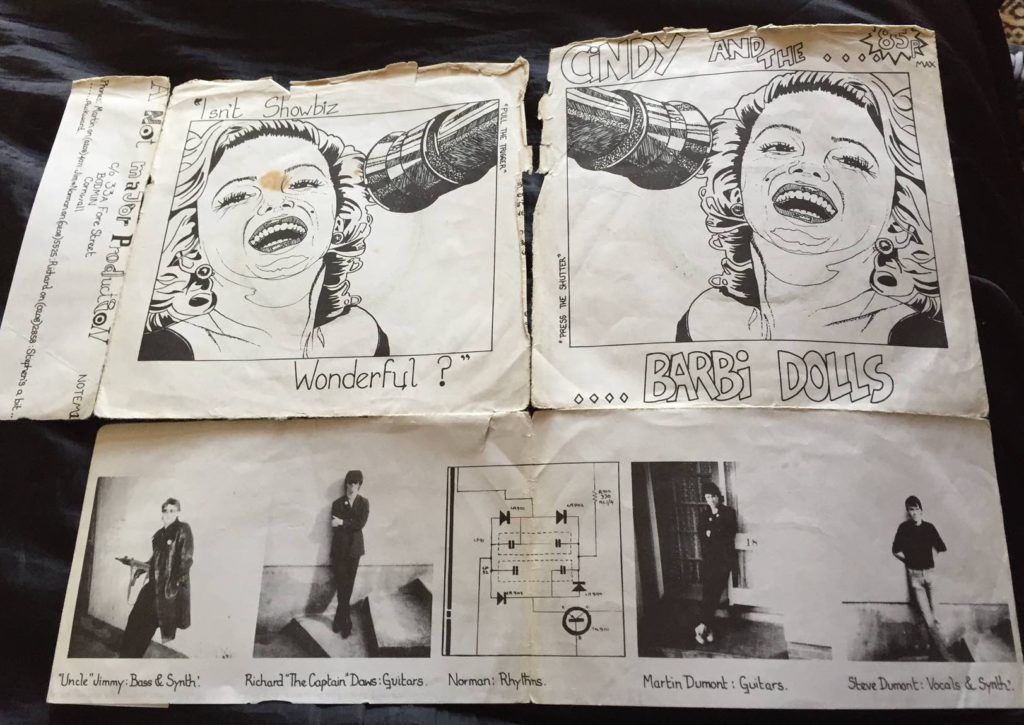 ---
08.30
YOUNG MARBLE GIANTS – Wurlitzer Jukebox – Colossal Youth, LP – Rough Trade – 1980
They certainly cut an interesting spectacle and sound when I first saw them, on BBC's Something Else in 1980, and it's no less so now anytime I see the footage these days. And for YMG fans, head to uuuutuuuube for a recently surfaced video of a full 1980 YMG gig!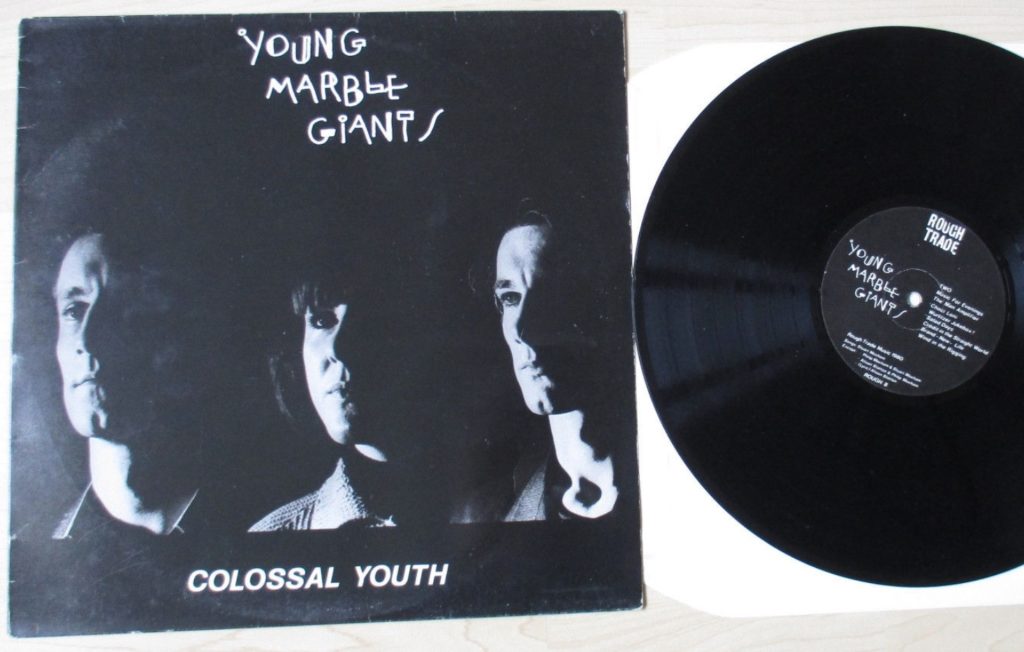 ---
11.15
AU PAIRS – Headache (For Michelle) (Album Version) – Playing With A Different Sex, LP – Human – 1981
Lesley and her crew getting 'dubby'.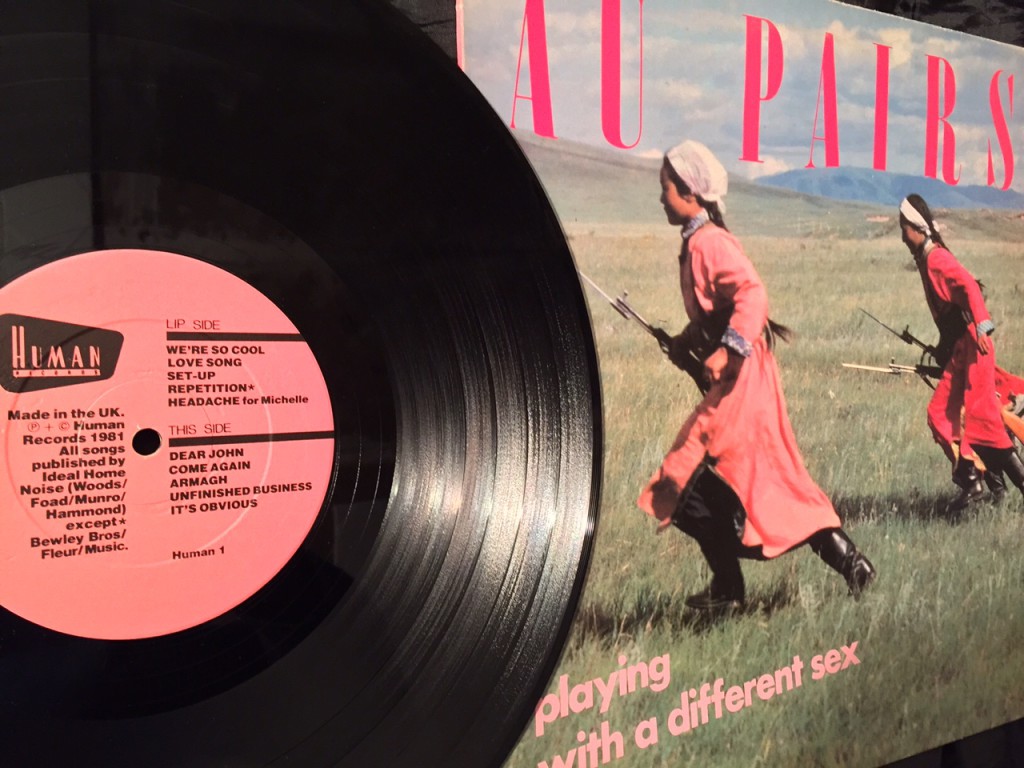 ---
17.45
THE FLYING LIZARDS – Money – 7″ – Virgin – 1979
If I hear this it's inextricably linked (rightly or wrongly, it just might have involved another FL track) with 60s-70s era ballerina, Lynn Seymour… and I don't suppose this happens with too many others of you out there. It's funny what sticks in the head but a UK TV documentary on her, in the early 80s I think, was momentarily soundtracked with the Flying Lizards. Not your normal backdrop to such a star, maybe someone felt there was a punk or new-wave'y, left field element to her. As for the Lizards, I was done with them after their first three singles.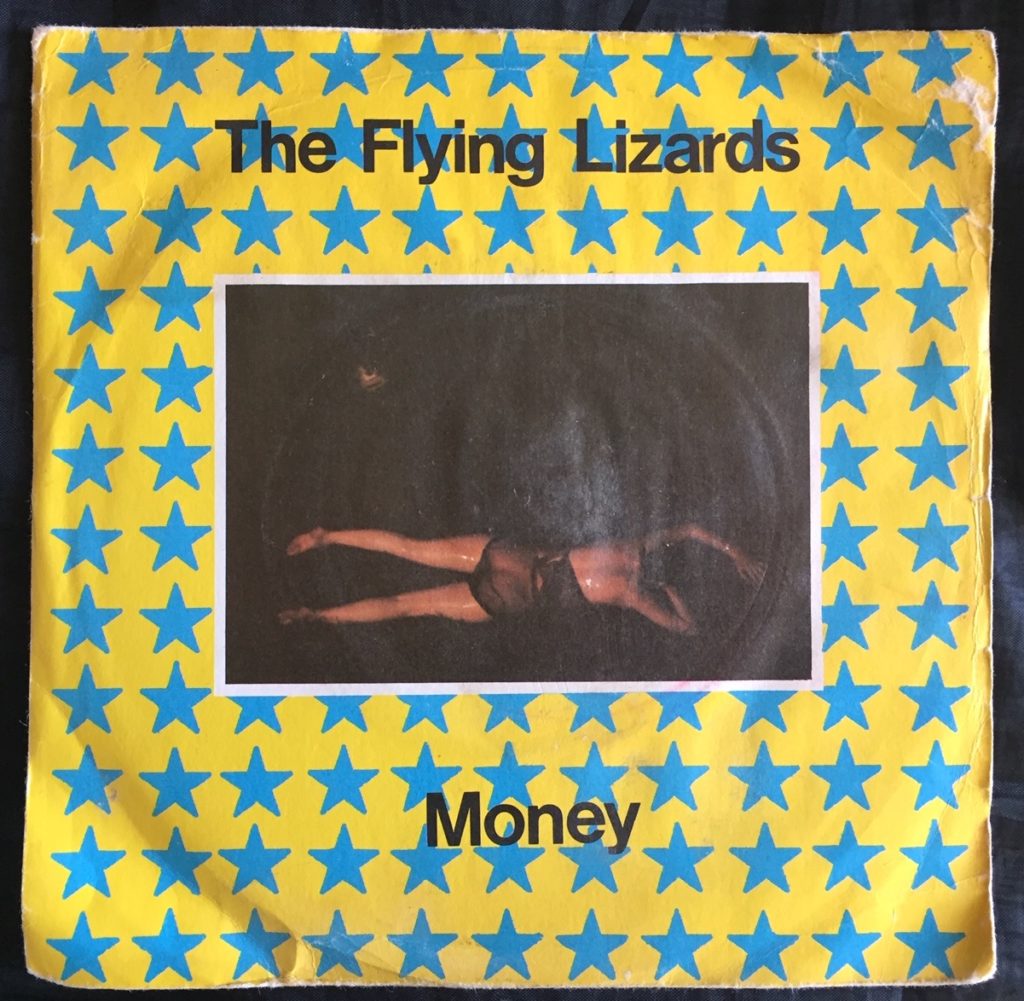 ---
19.51
THE GO! TEAM – Junior Kickstart – single-sided 7″ – Memphis Industries – 2003
Definitely making sense here but possibly sounding more like an encore, 'head for the hills'/credits type of clatter. Enjoyed them at the All Together Now festival in Waterford, Ireland a few months back too, where an old Bedford mate of mine, Jem Noble, was their sound man… and by the time he and they were finished and he was back out in the throng of the crowd with me, we were watching… Chaka bloody Khan!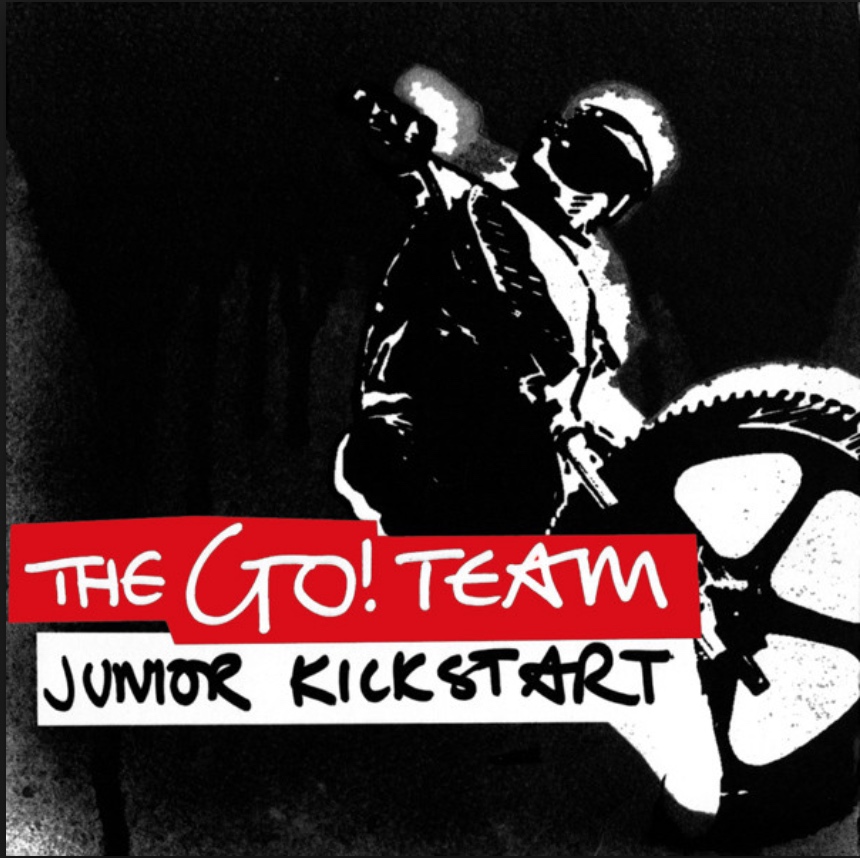 ---
23.21
THE YARDBIRDS – Over Under Sideways Down – 7″ – Columbia – 1966
Back to the fast and furious collecting 7″ days of my mid-late teens in the 70s, when the Yardbirds featured prominently. As with a bunch of other sixties bands, oh to have been a decade older to have actually caught them playing live. The down side though is I'd be ten years older now… so let's not rush things.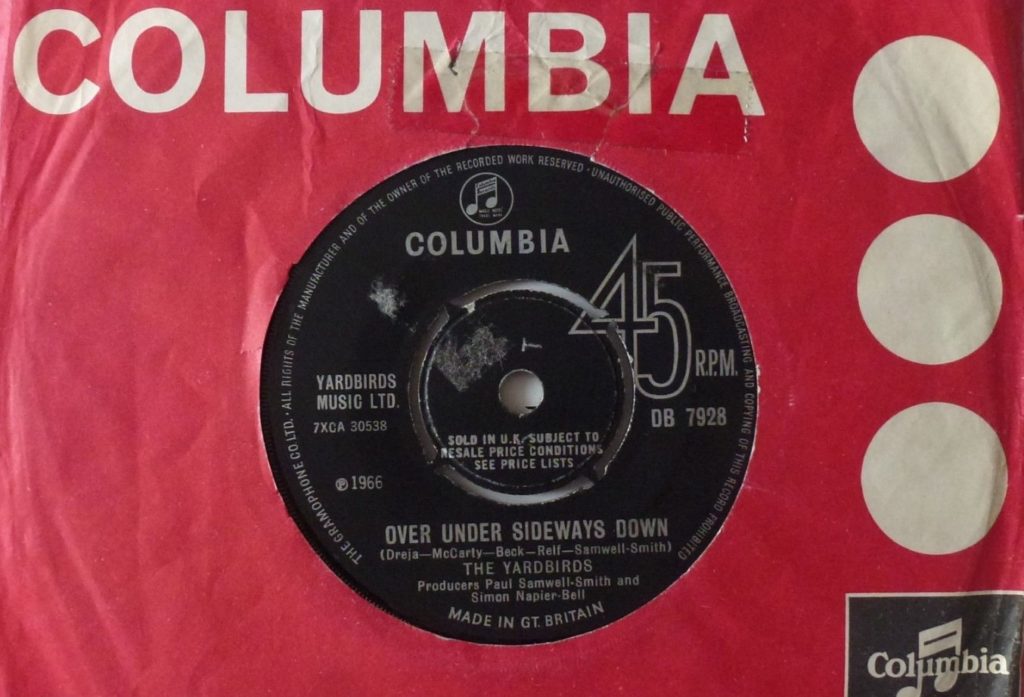 ---
25.28
THEM – Baby Please Don't Go – 7″ – Decca – 1964
I've never understood the appeal of Van the Man – certainly not to the level of reverence he's attained – and the occasional tale of his 'spikeyness' through the years (assuming no smoke without fire) possibly wouldn't endear me to him, either. In fact, the only time I was ever in his presence, so to speak, he appeared to be in less than a good mood. One sunny, weekend afternoon in the early 90s I passed him on Pembridge Rd in London's Notting Hill. Without doubt I was heading along to the various Music and Video Exchange stores both (t)here and on Bayswater Rd and he was heading the other way down towards Portobello Rd market/Ladbroke Grove, and the combination of his march-like strut, the look on his face and crucially, the slightly flustered-looking female, on a mobile, flailing a yard or two behind him – but trying to keep up – gave the impression of a tense looking scenario.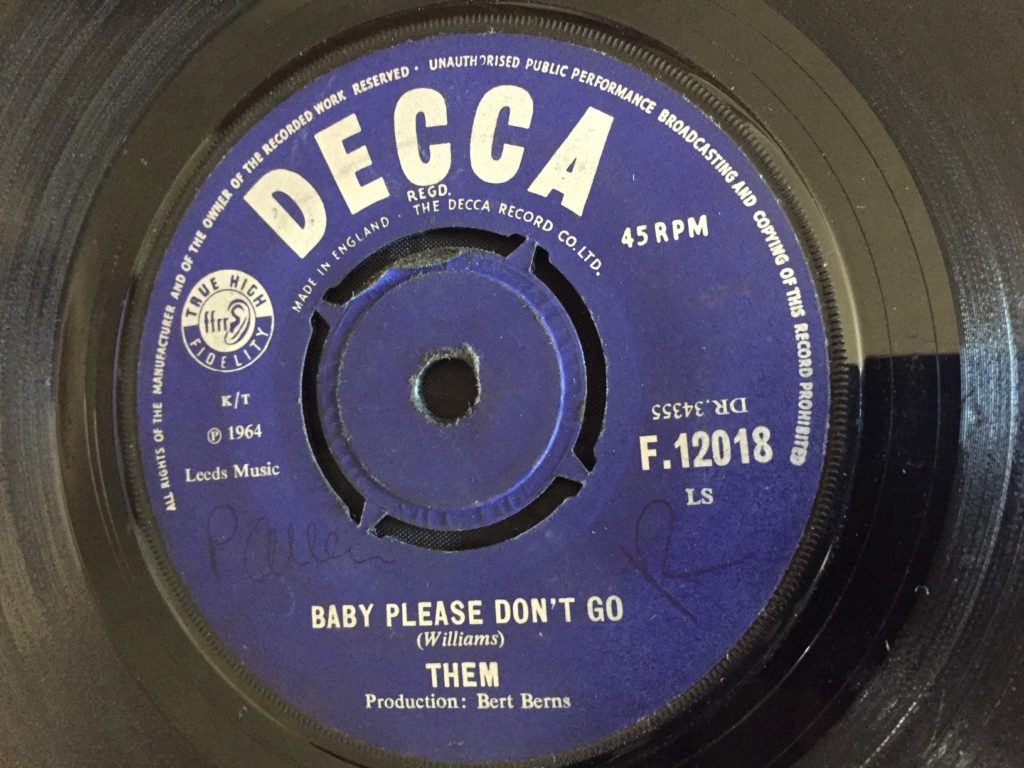 ---
28.07
UNITED FUTURE ORGANISATION – Fool's Paradise – 3rd Perspective, CD only (for this track!) – Talkin' Loud – 1996
Bought the vinyl version second hand in the late 90s though mainly for another track. It was cheap but I hadn't realised it was missing a 12″ of remixes. Doh! Either way, annoyingly the above track had been ditched from those on the CD release. Doh! Doh! Hence the first ever 100% vinyl friendly 41 Rooms podcast was sooooooo close but must now wait for another day.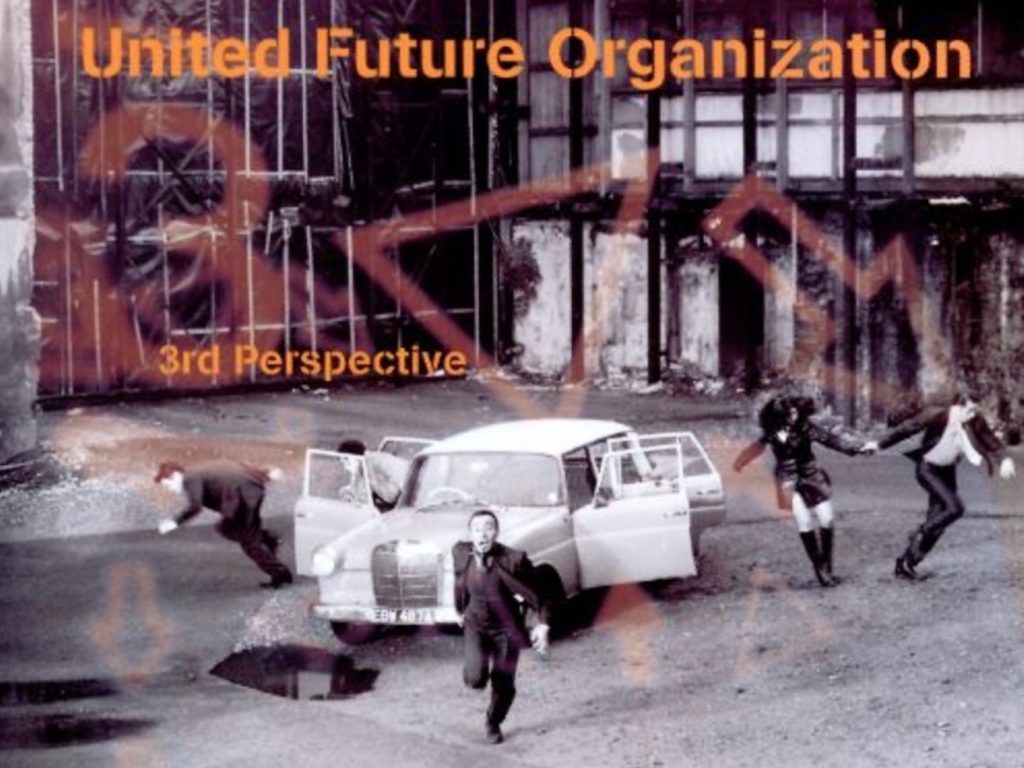 ---
32.35
OOTOP – ?? (might be Slide) – ?? – Mid 90s…'ish
Seeing this 12″ back in the day, languishing and priced £1… tops, I felt the need to give another couple of copies a good home. First heard via Bob Jones on KISS FM in London and it most probably didn't get too much airing anywhere else. Bouncy jazz!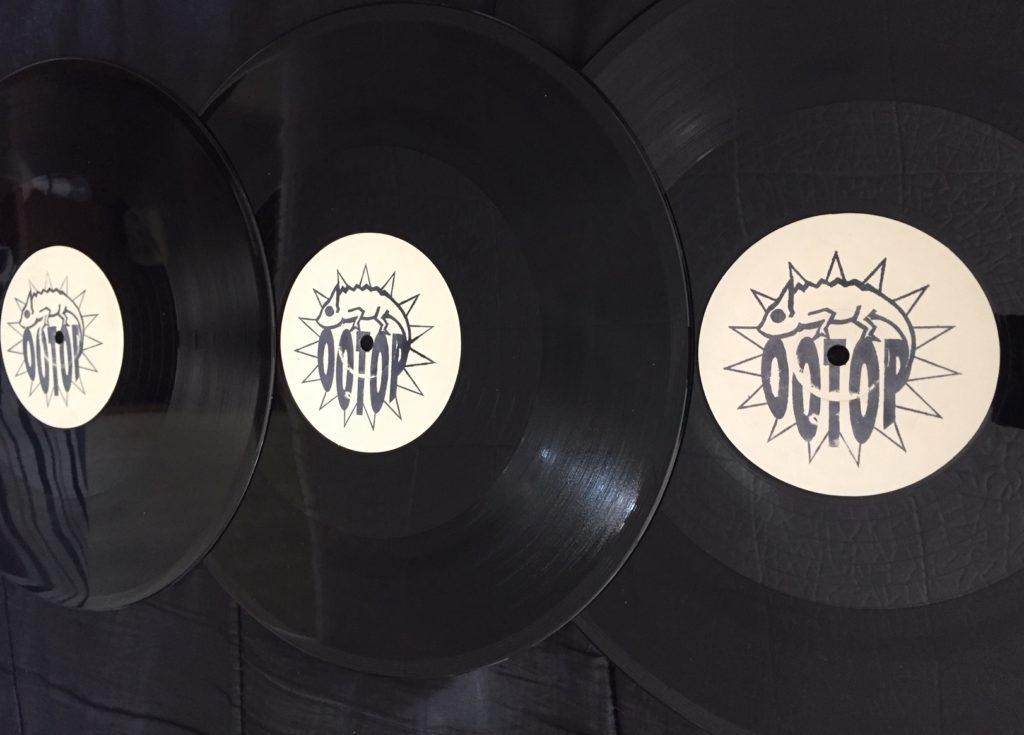 ---
38.35
THE RETRAVIBE MOVEMENT – Phunk Not Punk! – 12″ b-side – Phat Vibes – Mid 90s…'ish
See much of the above. 🙂 This one, though, first heard via a Jazzy B KISS FM show. And like the above, again it won't have been heard much since, either. Groovy.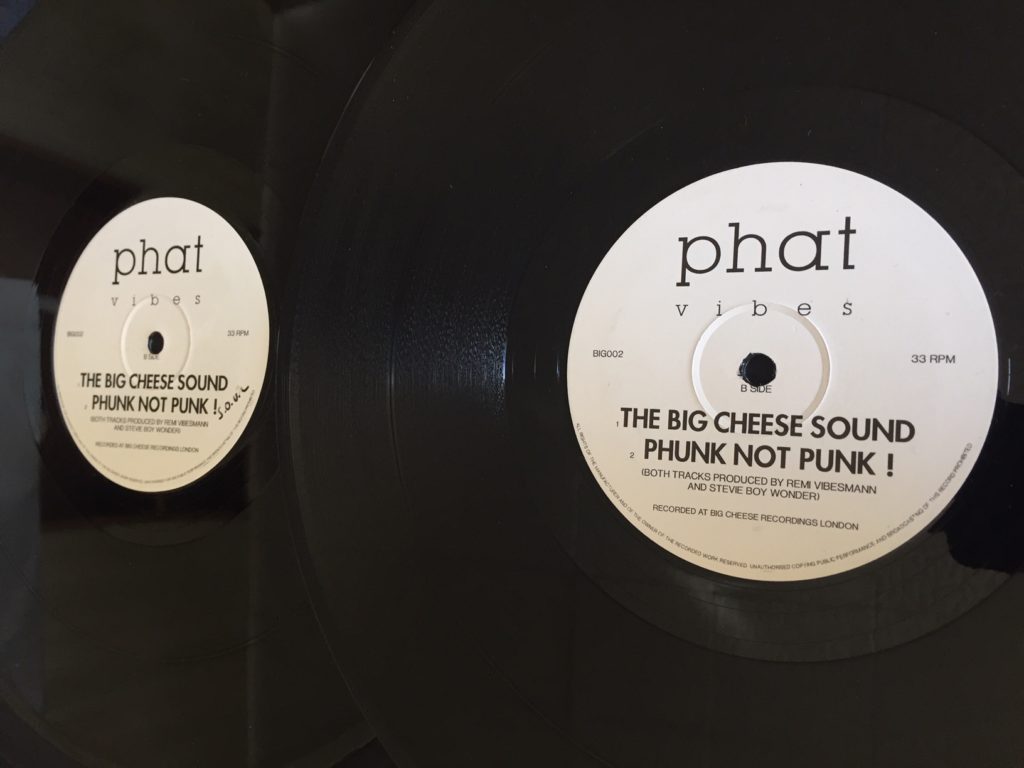 ---
43.23
THROWBACK ZACK – Messages – 7″ b-side – Tugboat Editions – 2015
Modern day, vocoder-like grooviness here.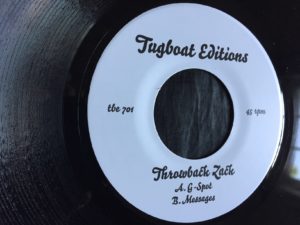 ---
46.30
SUZI CHUNK – No Stone Unturned – Girl From The Neck Down, LP – State Records – 2012
Mainstream fame probably isn't going to come Suzi C's way but the upside is that technology in the 21st century maybe makes monetising her output (to some degree, anyway) a shade easier than if she'd been under the radar/on the margins back in the era her sound here pays homage to. With the 500 copies of the album on 180 gram vinyl, a Dusty Springfield for now times. She's got the lungs.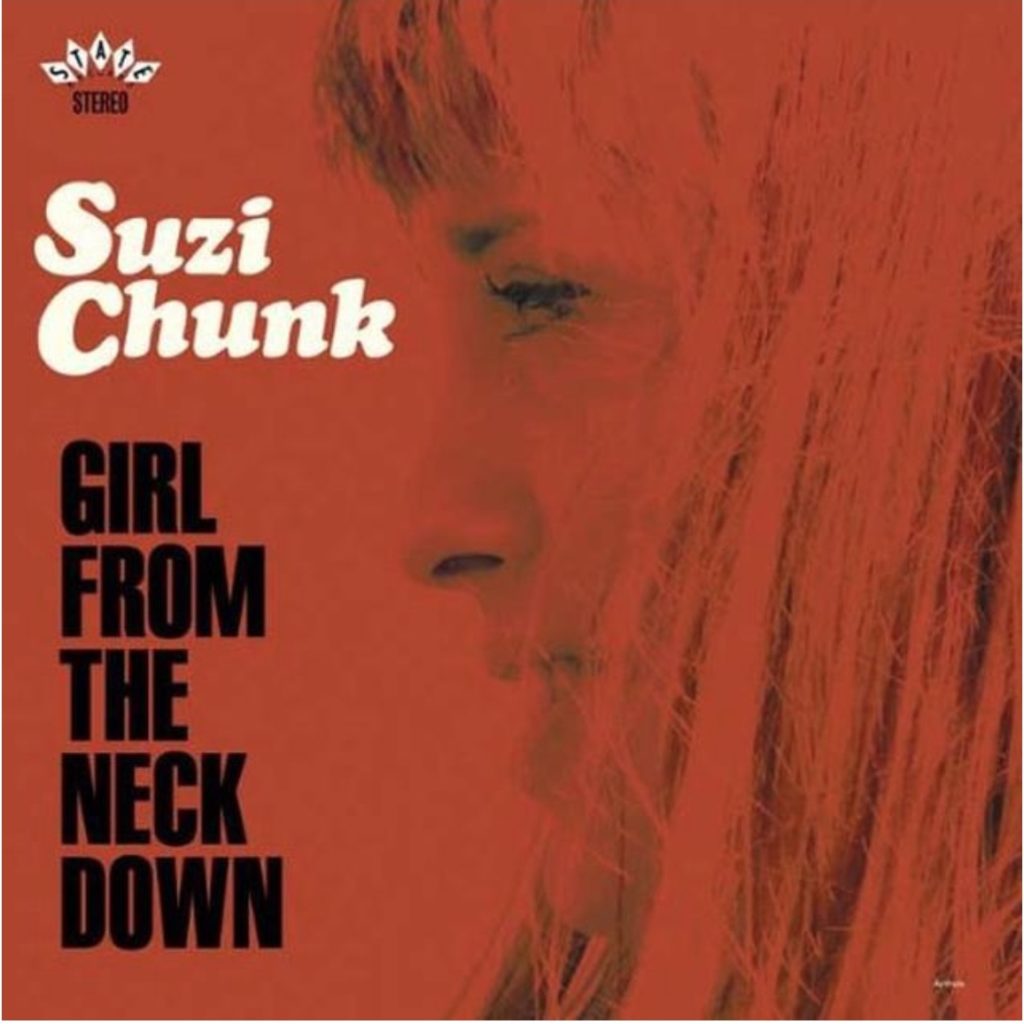 ---
49.50
GARY PUCKETT & THE UNION GAP – Over You – 7″ – CBS – 1968
I don't actively remember this particular GP tune from when I was eleven but I feel it may have subconsciously lodged in the cranium somewhere off the back of Radio 2, Mum's radio station of choice back then. Jimmy Young and Pete Murray would have gone for this.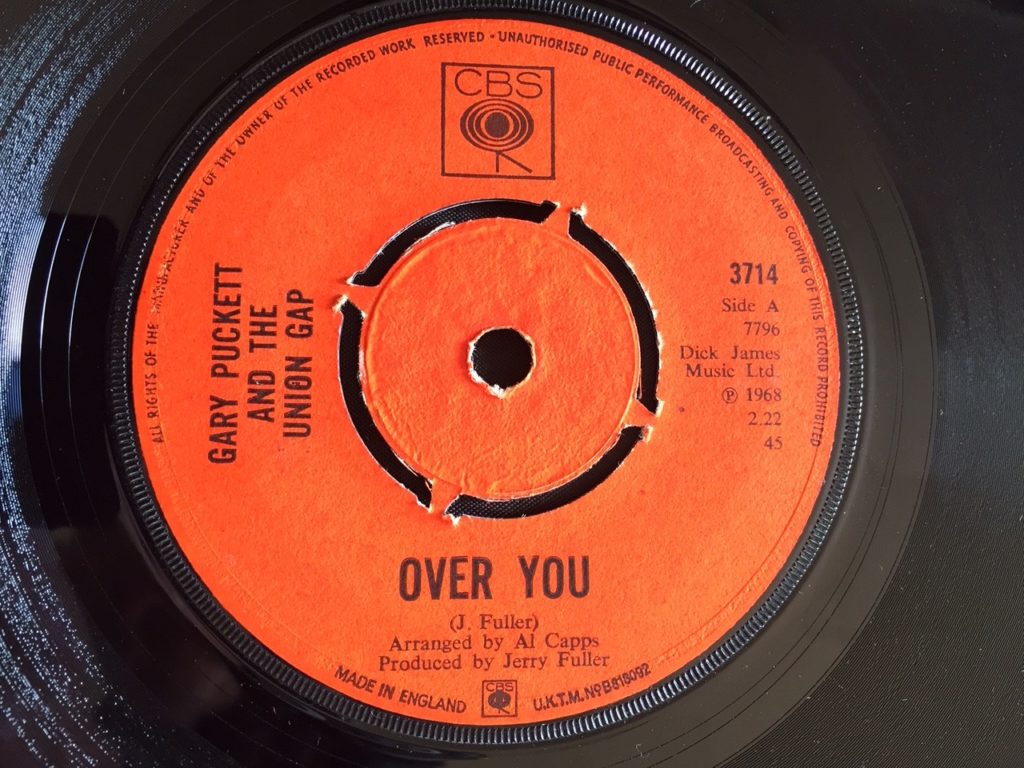 ---
52.10
BUDDY SMITH – When You Lose The One You Love – 7″ – Brute Records – 19??
Connoisseurs, Goldmine Soul Supply in 1996 or, very recently, Detroit A Go-Go are two of the more affordable label routes for most of us to grab this fab tune, but an EX+ copy of the version shown here will cost you $1500-$2000… ish! Even more startlingly, back in 2015 one sold for $4300!! And as cheery as the song is, let's just take a close listen to the mad-as-a-box-of-frogs vocal phrasing at the start of that first line! Quite surreal.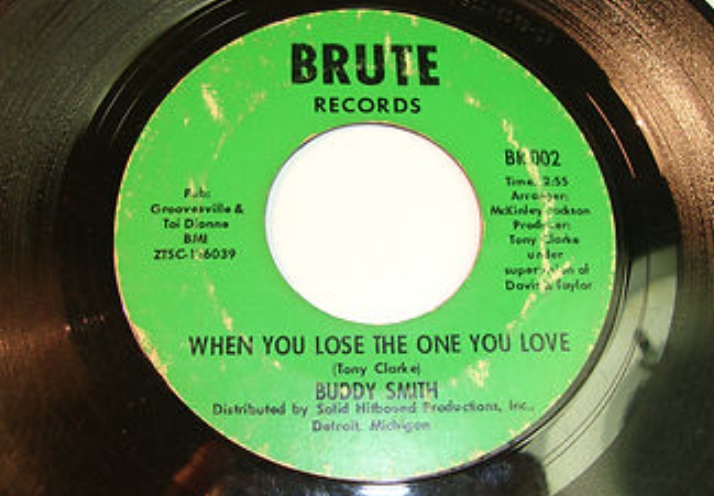 ---
54.57
LOVE – Andmoreagain – Forever Changes, LP – Elektra – 1967
And from strange phrasing to strange wording. Trifling stuff in mid sixties Los Angeles… and even less important in these messaging/texting modern days. Arthur Lee in plaintive mood.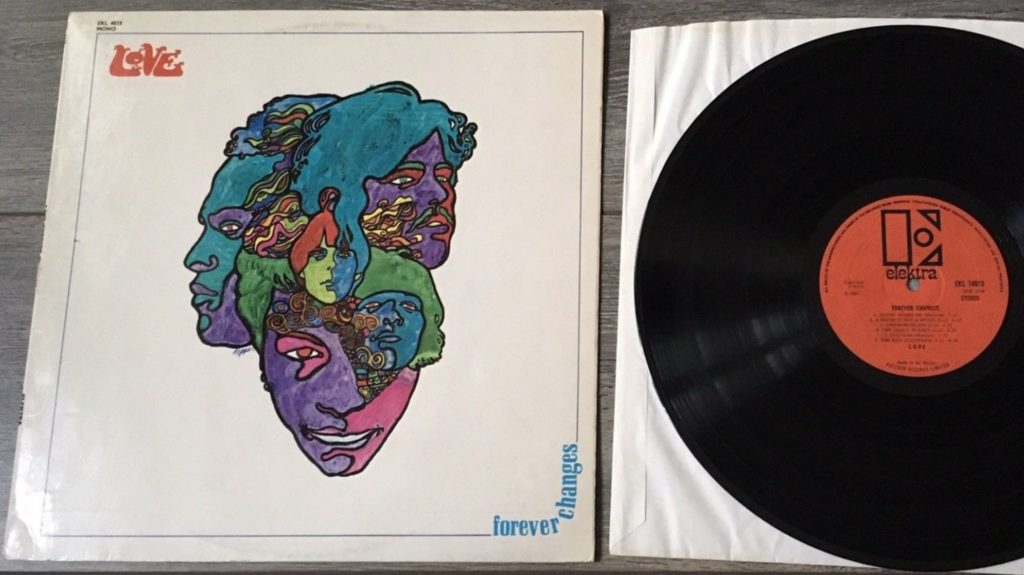 ---
58.07
REDBONE – Fais Do – 7″ – Epic – 1972
Funk(y) tribal rock sounding very wild over the aforementioned BBC Radio (1, in this case) airwaves back then and I'm pretty sure I'd have bought this new at the time.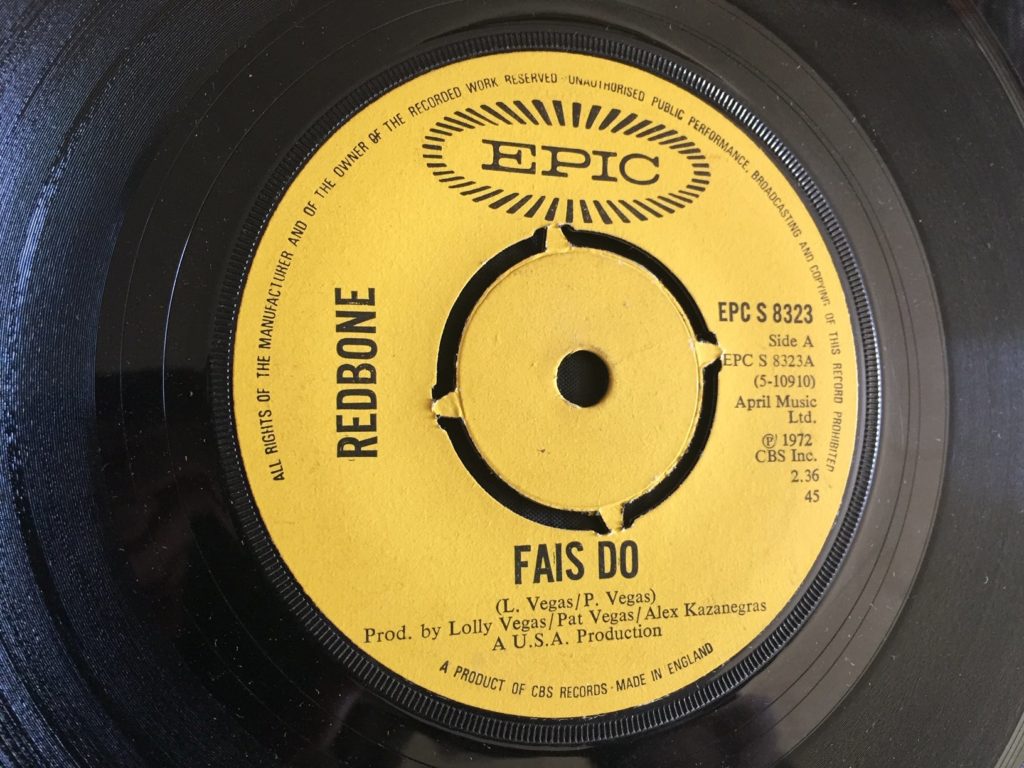 ---
Half time… and maybe time for tea or coffee in this cup in California.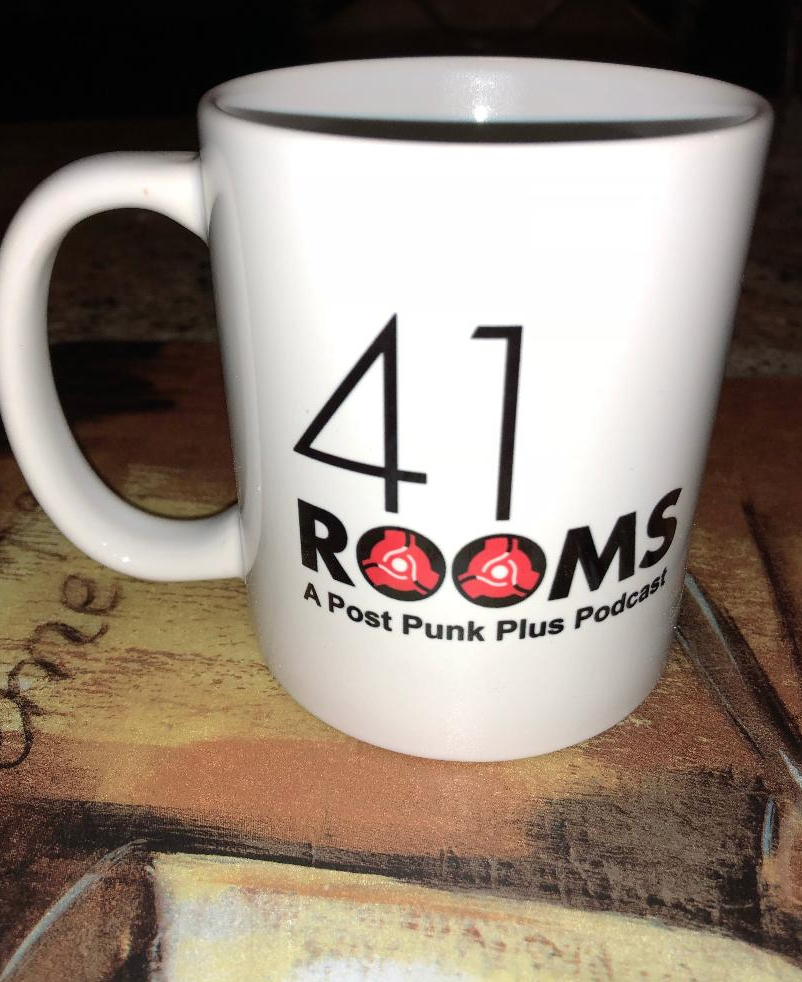 ---
01.00.32
ROBIN TROWER – Too Rolling Stoned (edit) – 7″ – Chrysalis – 1974
As with any Trower tunes that grabbed me back in my youth, it was Jimmy Dewar's vocals that were the draw and it's the first third of the song only, that 1) rocks my boat and 2) made it to the 7″.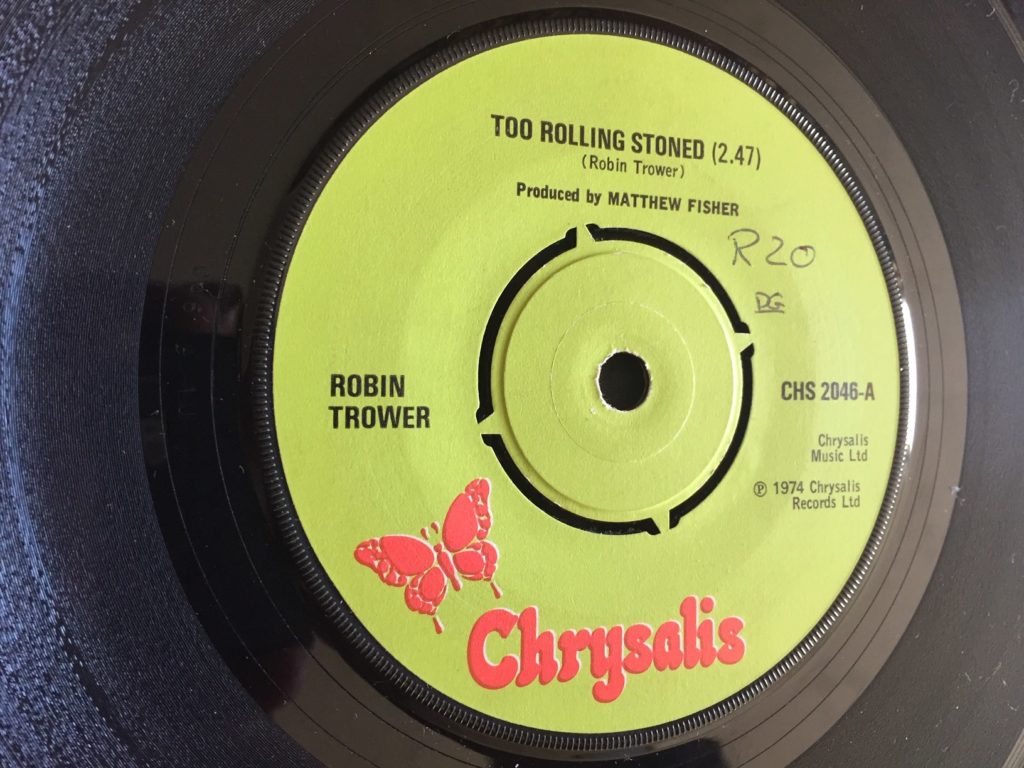 ---
01.03.19
FIRE ENGINES – Big Gold Dream – 7″ – Pop Aural – 1981
From Trower's 'rock' to here might seem a leap for some but they're both 'driving' sounds. The second single from the Edinburgh lads.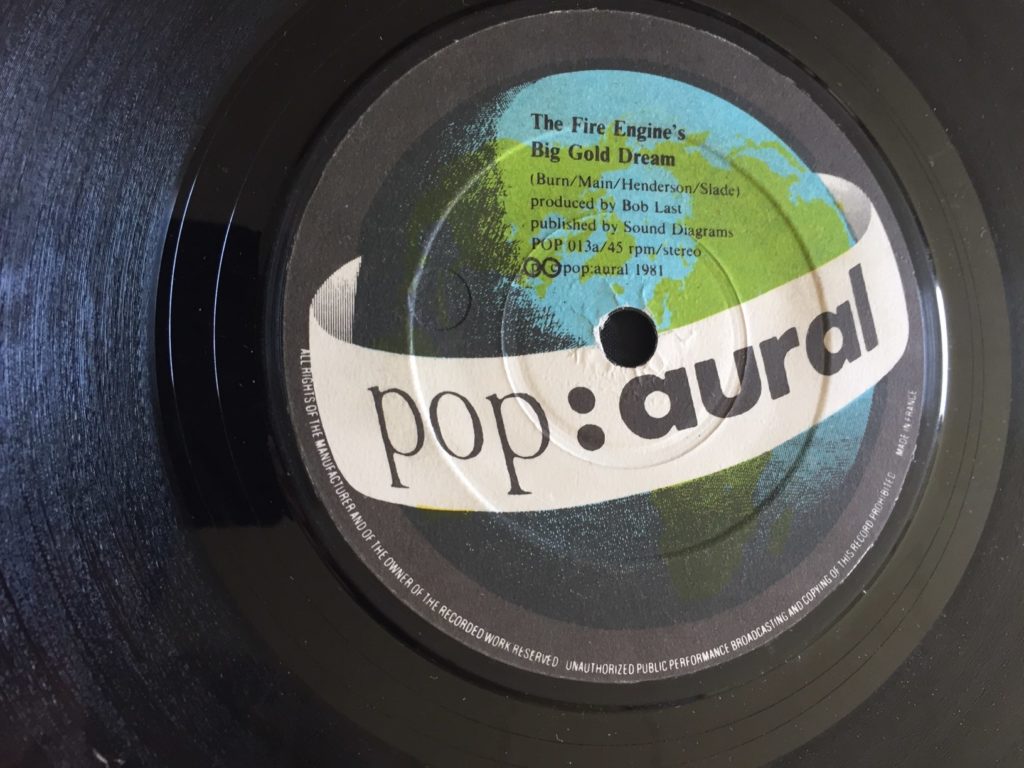 Ad – Masterbag #4, Mar '82.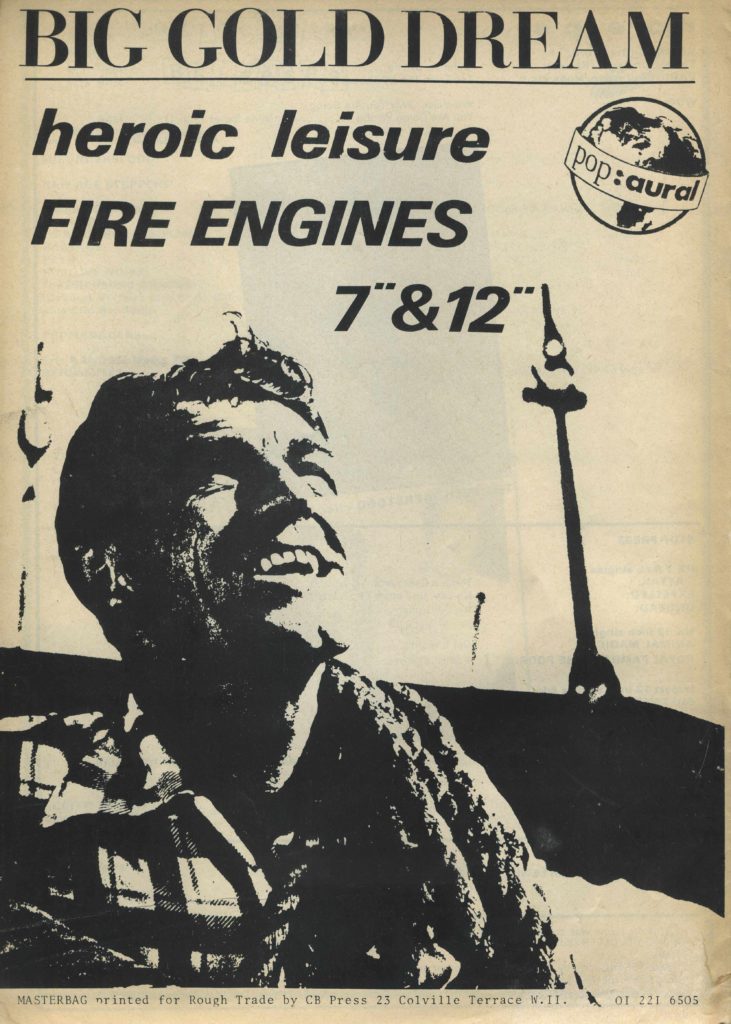 ---
01.06.45
THE NIGHTINGALES – This – Hysterics, LP – Ink Records – 1983
I think I saw them at Bedford Boys Club… definitely not in Berkeley Square.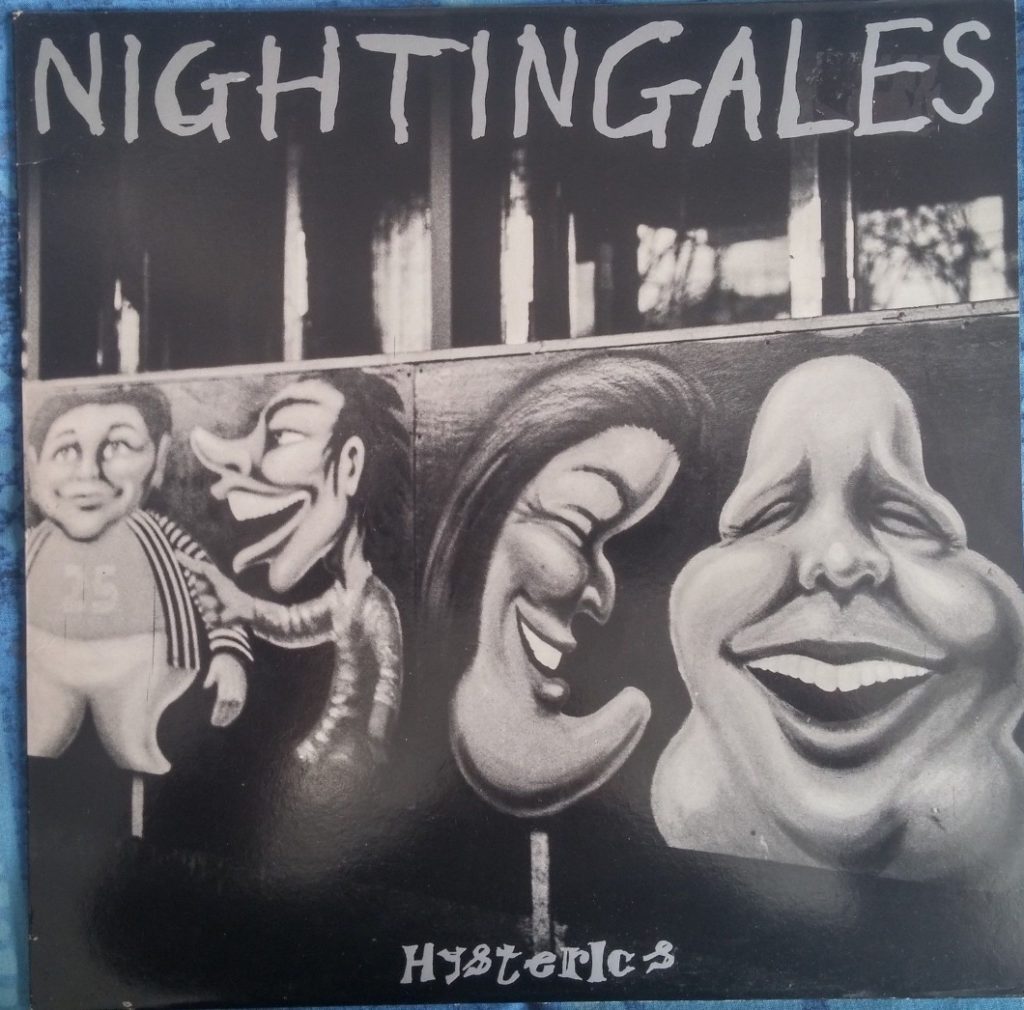 ---
01.10.29
PYLON – Cool – 7″ b-side (maybe) – DB Recs – 1979
Their debut 7″… with either red or black pylons to take yer fancy – the original 'red pylon' pressing being a bit more expensive to get hold of.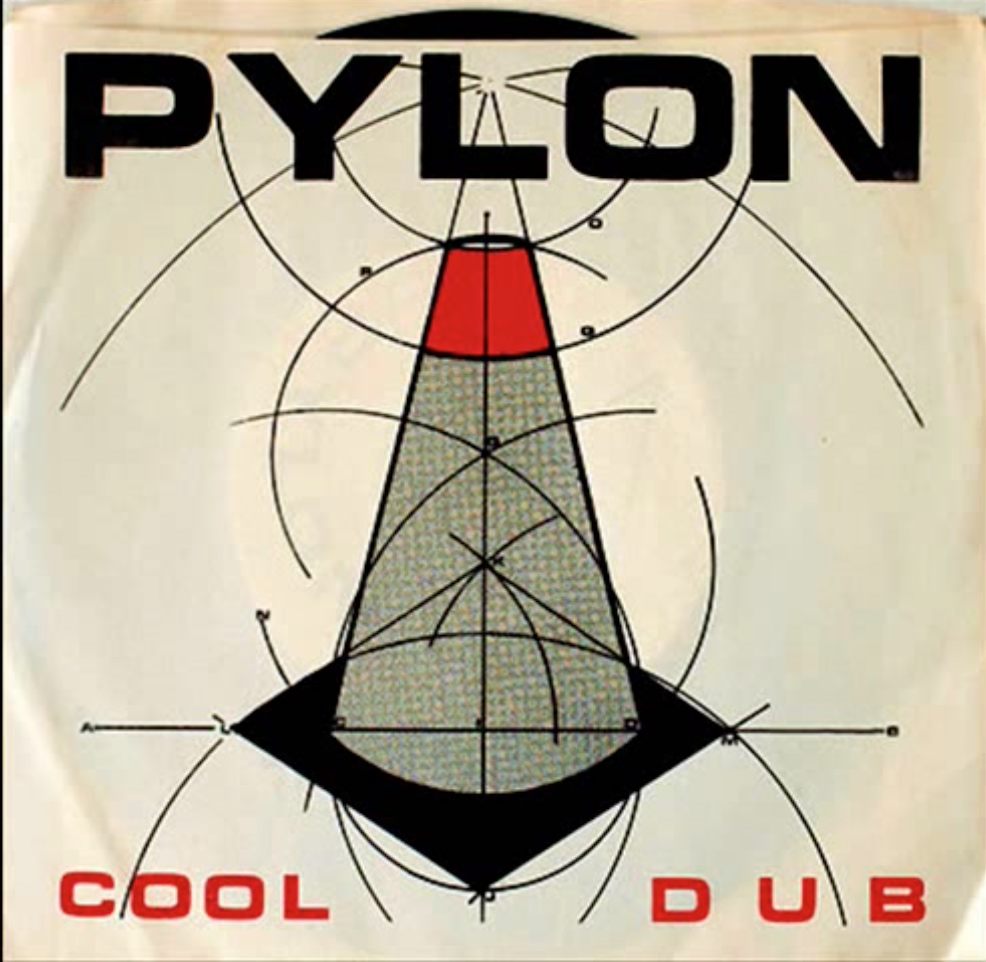 ---
01.13.46
NEW YORK EDITS – 4 * (41 Rooms edit) – 12″ – ?? – 2014
Sampling David Hudson's Pump It and for our purposes, with a fairy large unofficial 41 Rooms re-edit.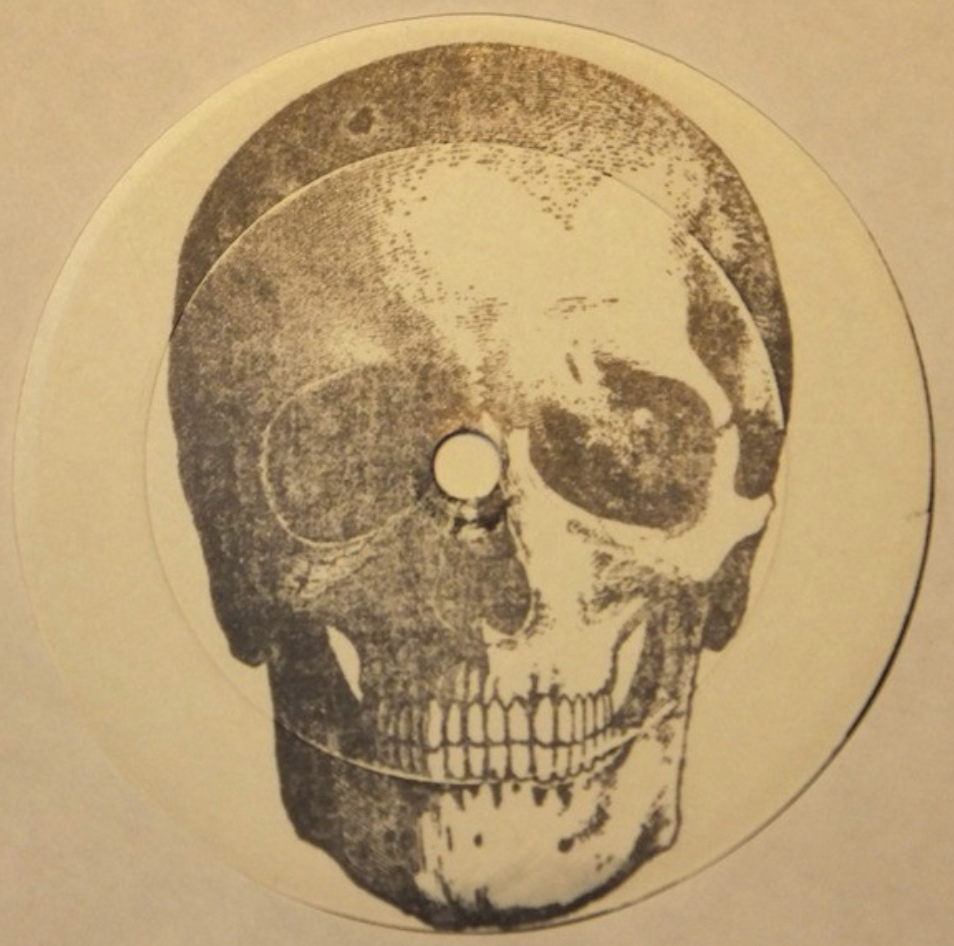 ---
01.18.27
UNDERWORLD – Dark & Long – Dubnobasswithmyheadman, 2LP – Junior Boy's Own – 1994
'Seemingly always contenders for single of the week, Underworld excel themselves with an album's worth of remixes of one of their debut Lp's stand-out tracks. Needless to say, only one of the seven versions sounds remotely like the original, making these two 12s and one CD an absolute necessity for fans. It's difficult to highlight particular tracks but the 20-minute 215 Miles Mix is a typical mood-building epic. Otherwise, just take your pick from a stunning collection.' – Brad Beatnik, Record Mirror (Music Week), 4.6.94
'Subtly exciting progressive bounder on record '1' in humming washed pulsing 135-0bpm Dark Train, sparse blippily fluttering 149.8bpm Burts, on '2' in droningly throbbed twittery phasing 135bpm Spoon Deep, gently burbling 130bpm Thing In A Book mixes.' – James Hamilton, Record Mirror (Music Week), 18.6.94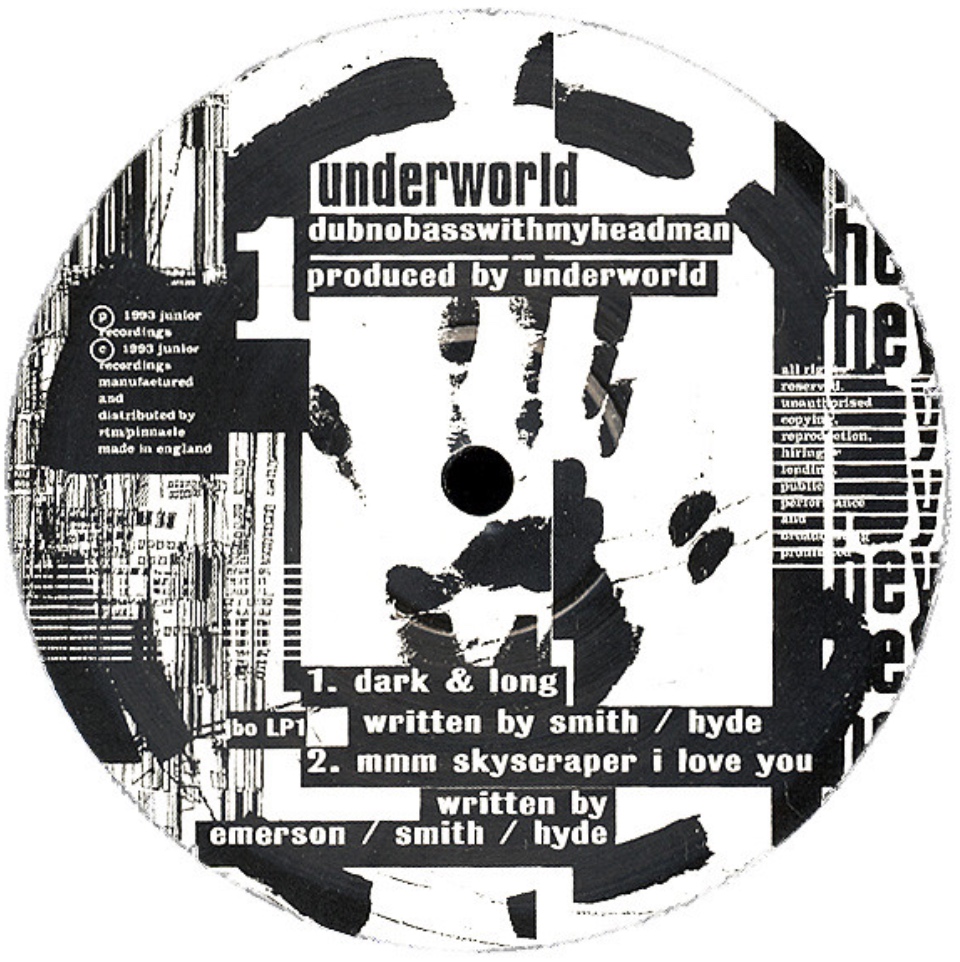 ---
01.25.50
BILL NELSON – Eros Arriving – 7″ – Mercury – 1982
Bill's had an interesting trajectory through his career – some of which he'd rather have avoided – but he's one of the most prolific from his or any generation. Also, checkout a very worthwhile 50mins or so Cherry Red Records interview with him on Youtube.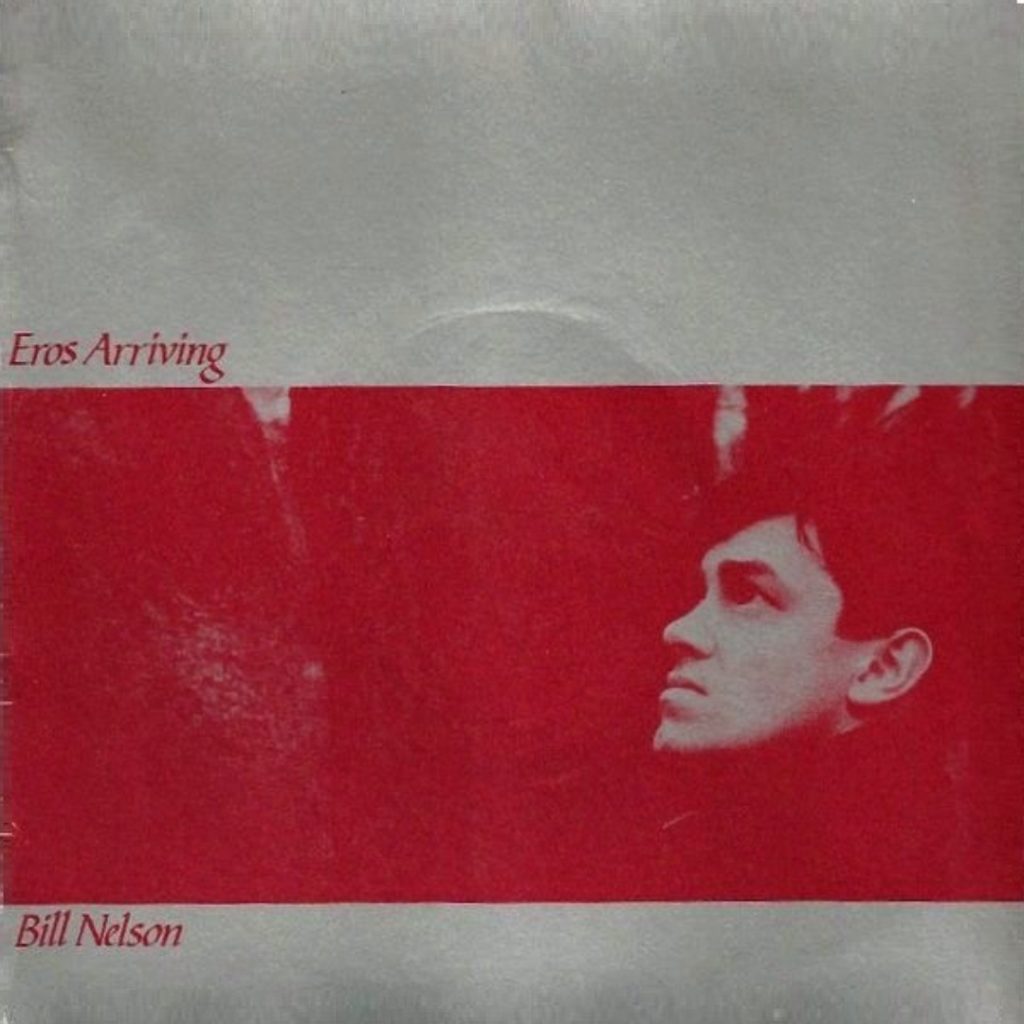 My UK 7″ acetate.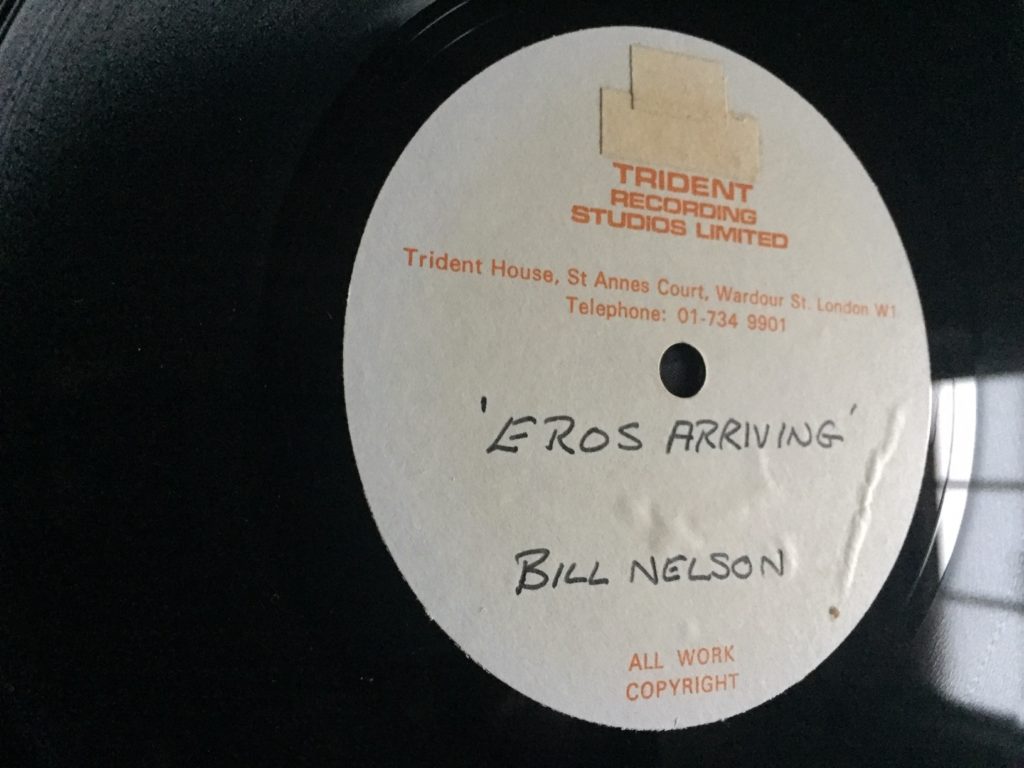 ---
01.28.49
SOFT CELL – Forever The Same – The Art Of Falling Apart, LP (+ 12″) – Some Bizzare – 1983
The clothing on the Winkles dancefloor would get a lot darker in colour whenever this went on the decks.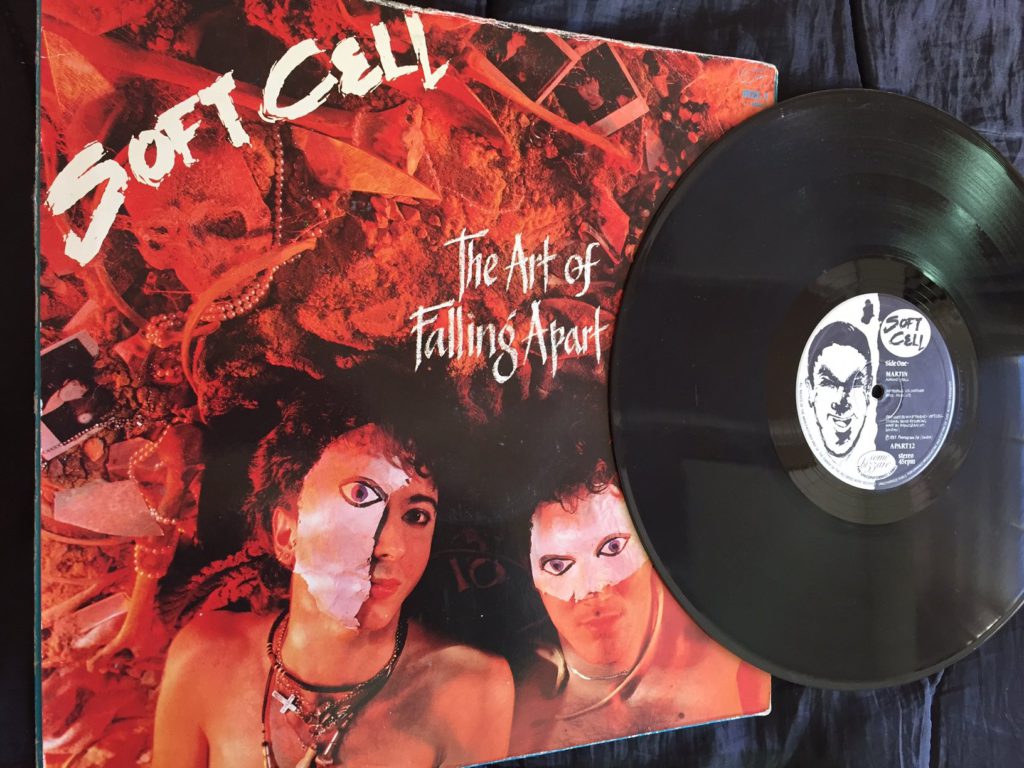 ---
01.33.29
TEARDROP EXPLODES – (Read It In) Books – Kilimanjaro, LP – Mercury – 1980
Through the years I've swung between the various Teardrops and Bunnymen versions of this McCullough/Cope co-write but tonight Matthew, it's going to be Julian's.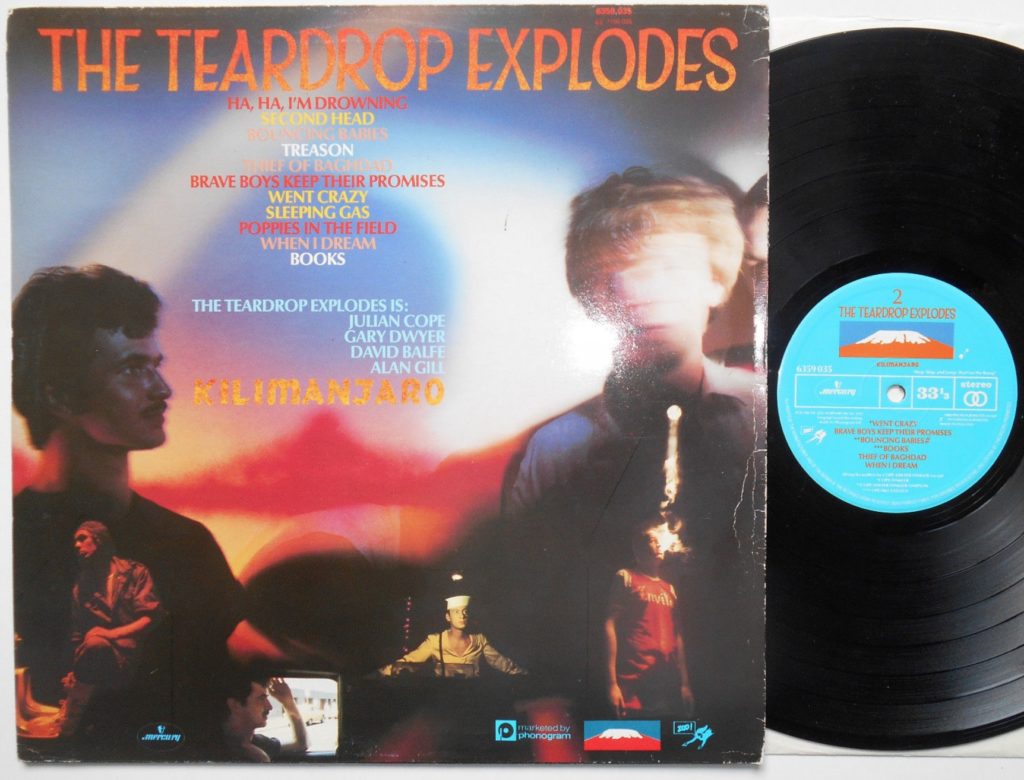 ---
01.36.00
JULIE DRISCOLL – A Kind Of Love In – 7″ b-side – Marmalade – 1968
Am I the only person who thinks there are a few JD, Brian Auger and the Trinity tracks that just sound… a bit weedy, production-wise – with this being one of them? It could and should have sounded far 'bigger'.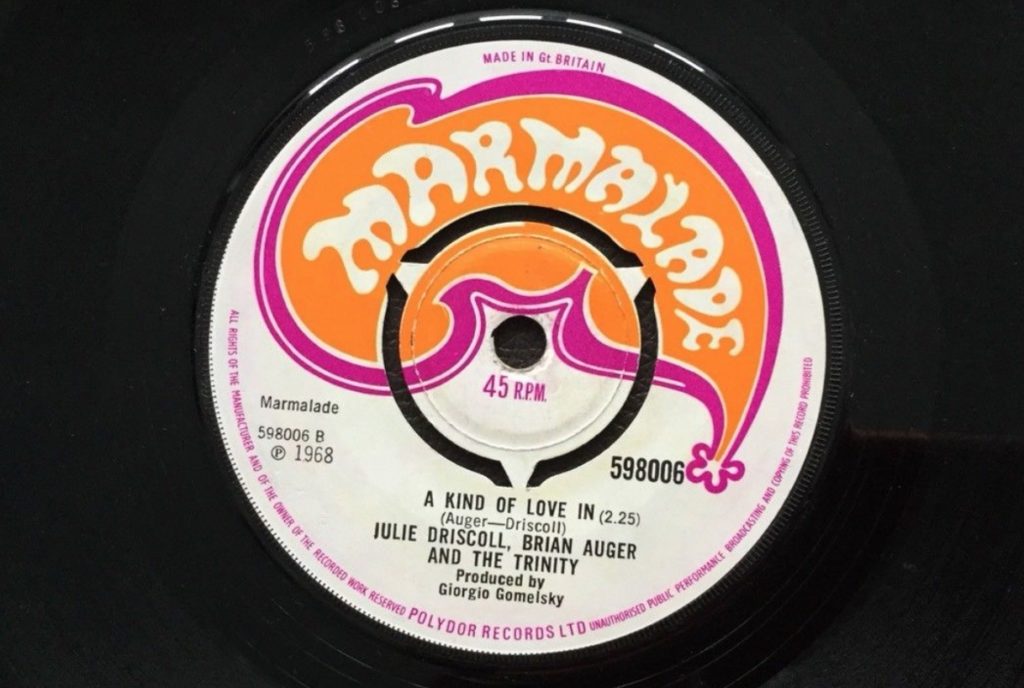 A UK acetate. Not mine.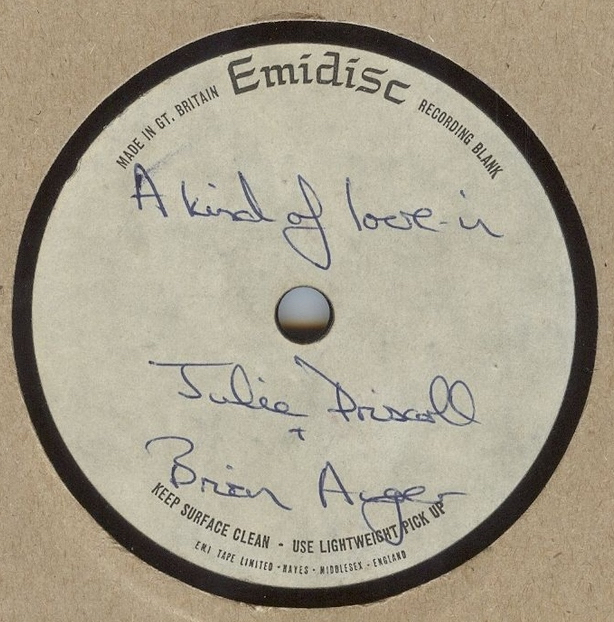 ---
01.38.21
SLADE – Shape Of Things To Come – 7″ – Fontana – 1970
Storming stuff! Before the twattish clothing… and a few decent other singles, it has to be said.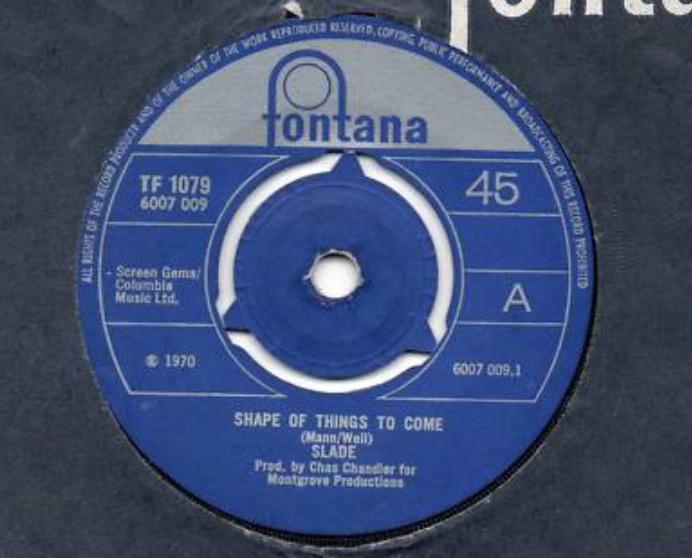 ---
01.40.27
ST. GERMAIN – Sure Thing – Tourist, 2LP – EMI – 2000
John Lee Hooker moanin' and groanin' and Miles Davis also 'on board', so to speak.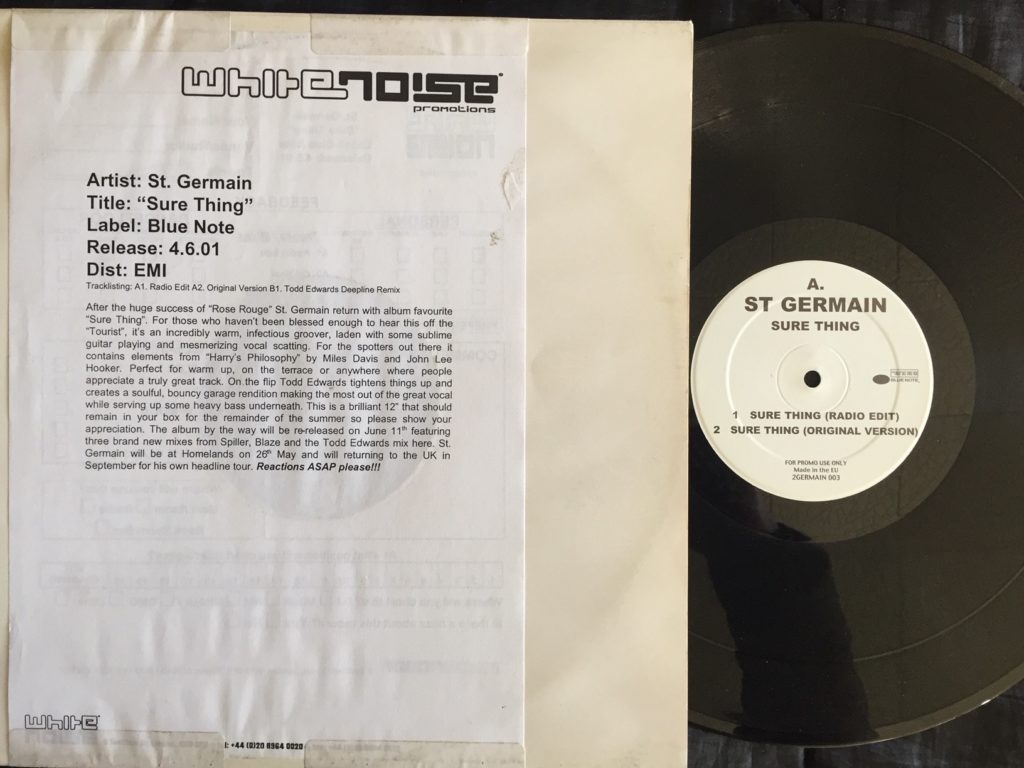 ---
01.46.29
HARDKANDY – Big Sand – Suddenly Calm, 12″ EP – Catskills Records – 2002
One of a bunch of bitter sweet tunes that I would love a bit more but they remind me of strange and uneasy times. A sort of double edged sword… or sound.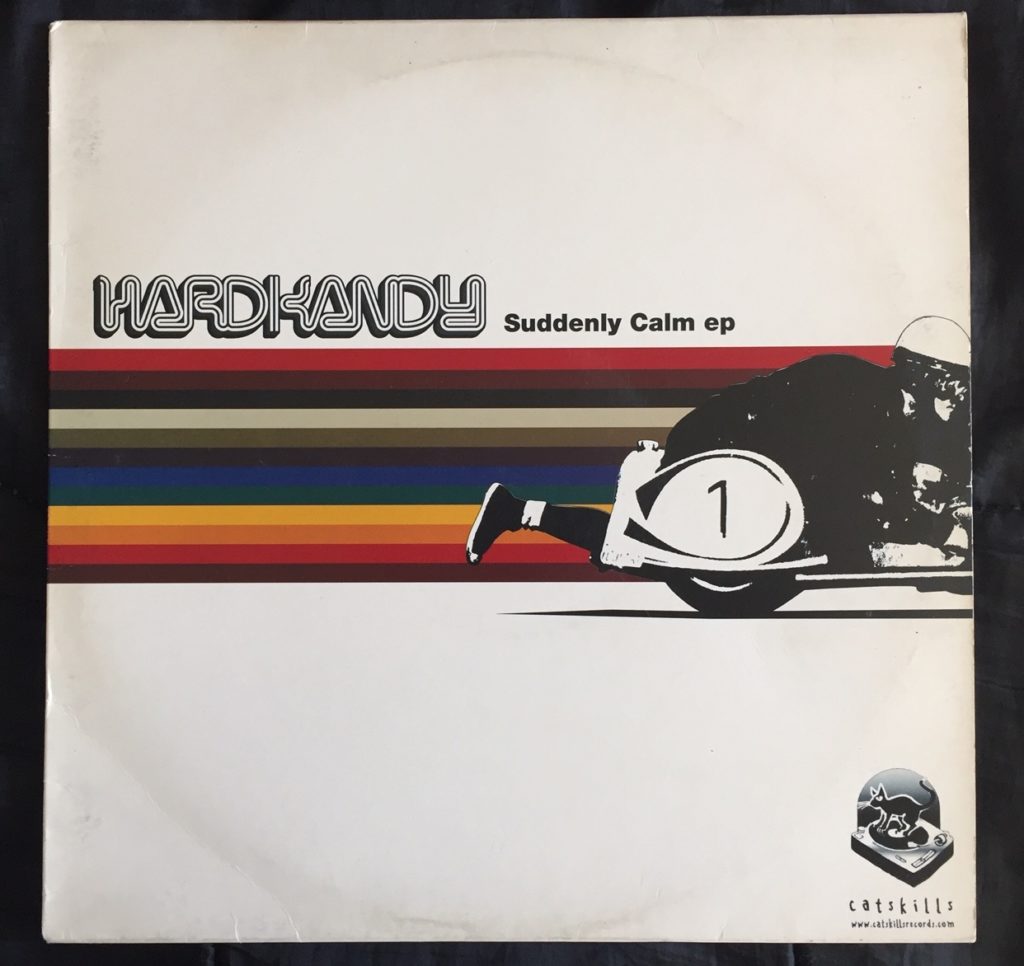 ---
01.51.16
THE COMSAT ANGELS – After The Rain (Remix) – 7″ – Polydor – 1982
The Sheffield ones with a beauty.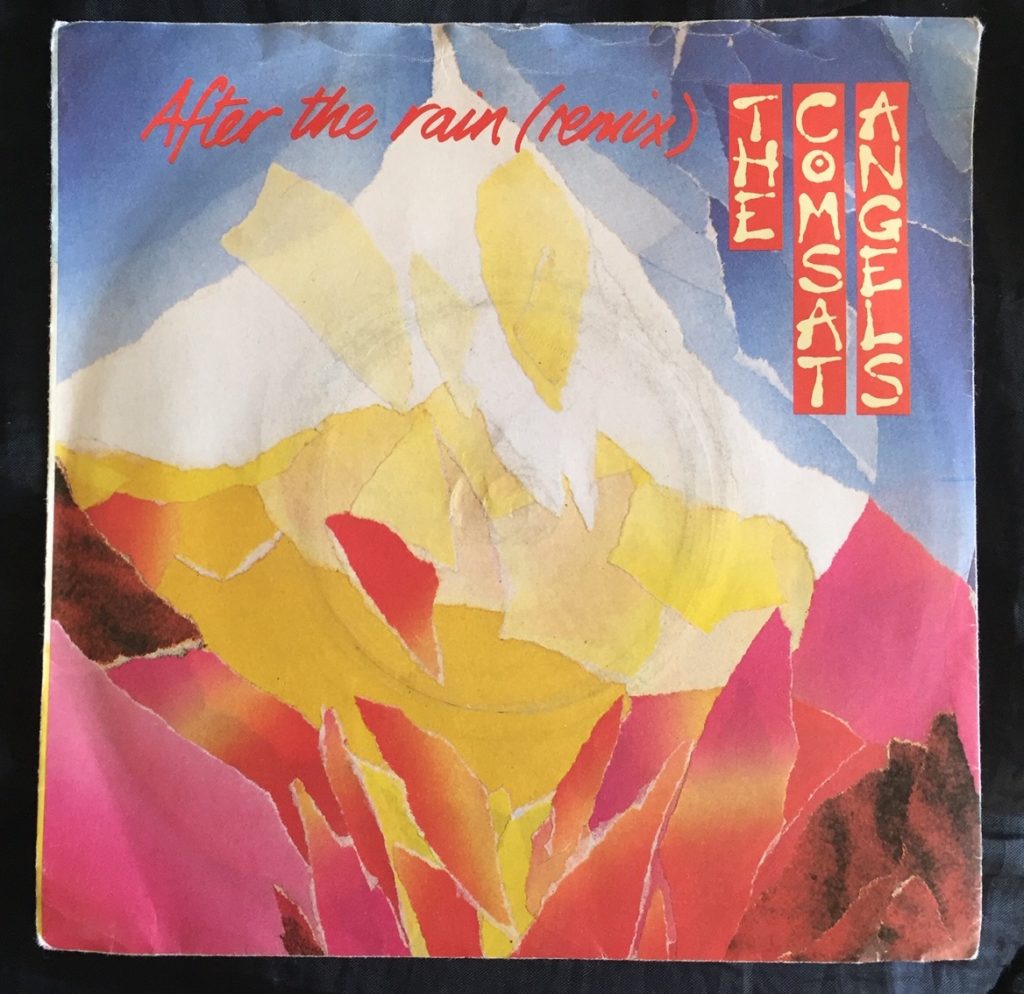 ---
01.54.43
D*NOTE – Now Is The Time (Village Vanguard Mix) – 12″ – Dorado – 1993
'An excellent jazzy hip hop track in four mixes with the soulful chorus and rolling rap supplemented with guitar, sax and piano. Very similar in style to Zhane's Hey Mr DJ with its lazy summer feel.' – Tim Jeffery, Record Mirror (Music Week), 25.9.93
With the call and response between the rap and the chorus working wonders, this just makes me smile big time.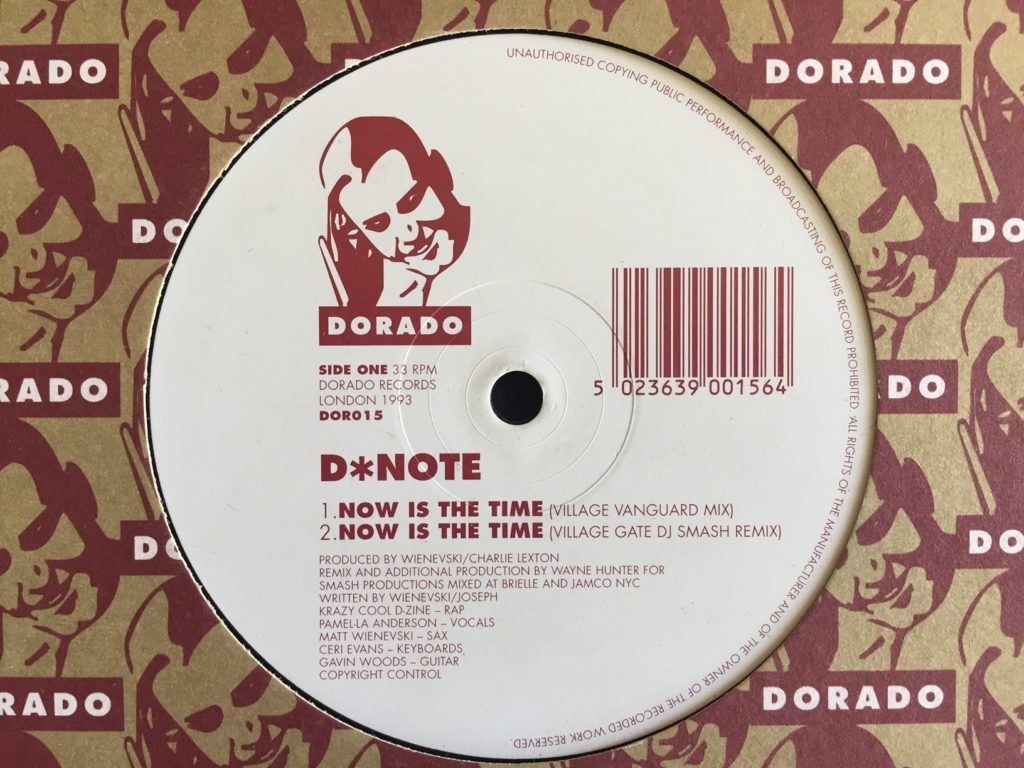 ---
Show 63 surfaces on January 6.
Dec