This playlist is 87% vinyl friendly. Impressive.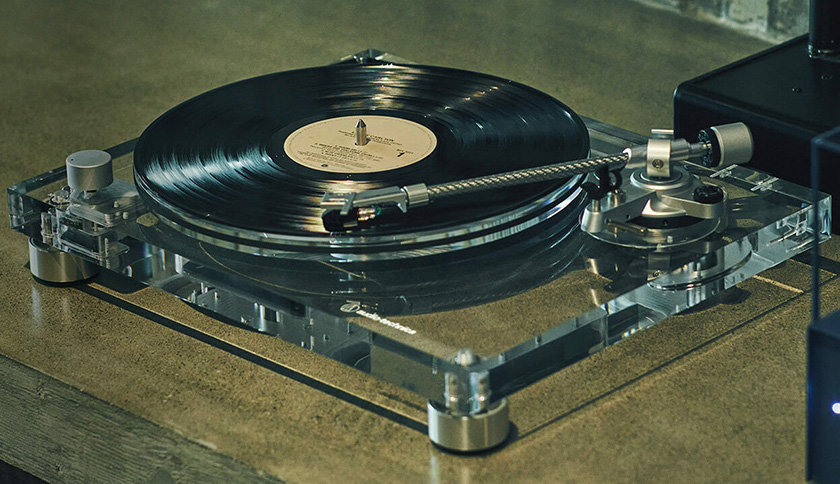 Audio-Technica's AT-LP2022 see through turntable, for when you might need to hide the fact you've spent $1200 on your hobby.
---
Any track marked * has been given either a tiny or a slightly larger 41 Rooms 'tweak'/edit/chop and the occasional tune might sound a bit dodgy, quality-wise. On top of that, the switch between different decades and production values never helps in the mix here. 🙂
---
Lyric of Playlist 112…
'The human race is becoming a disgrace… ' Our fave antagonist letting fly.
---
00.00
(Intro) THE FLAMINGOS – Stars (Edit) – Unreleased demo – 1983. Episode #1 for info.
---
00.41
NEW ORDER – The Perfect Kiss (Writing Session Recording) – Low-Life, Definitive Edition Boxset – Warner Music – 2023
From this little acorn doth… First introduced to the world at London's Royal Festival Hall in May 1984 (I was there), Barney christened this on the night as 'I've Got A Cock Like The M1' – the first line of what would very likely have been a spur of that moment (new) lyrical stream of consciousness – none of which would make it to the fully recorded version.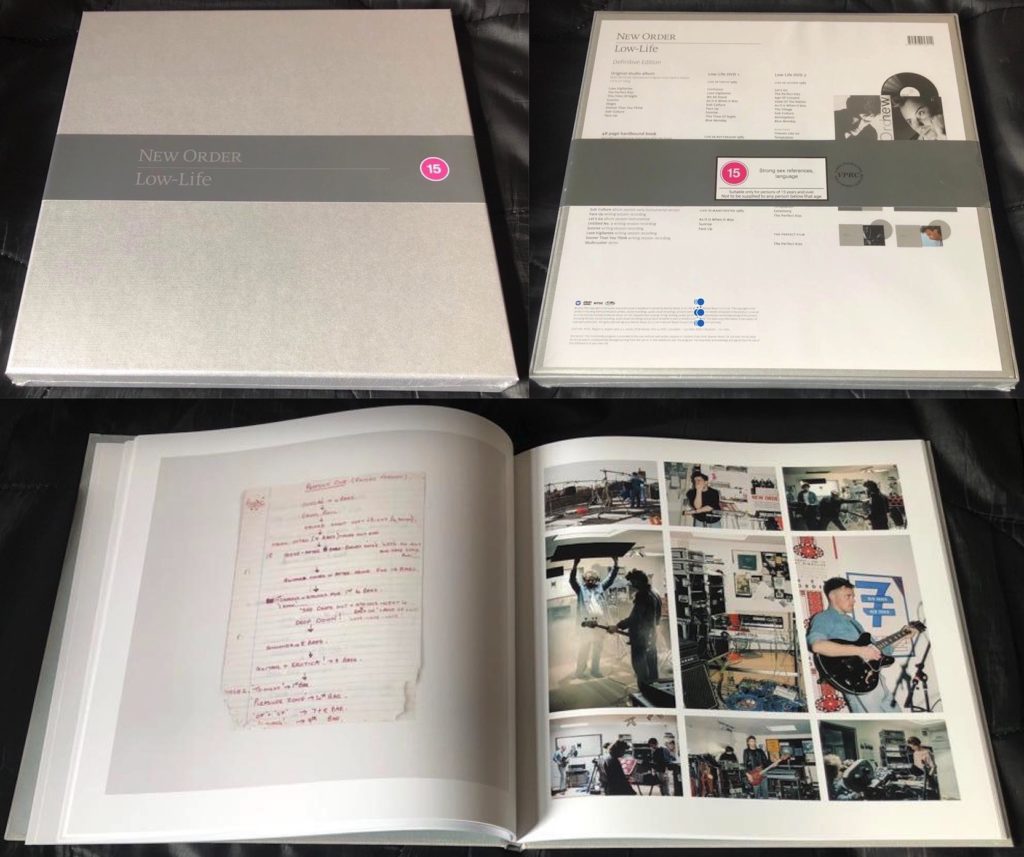 ---
03.55
EVERYTHING BUT THE GIRL – Nothing Left To Lose – Download only, for now – 2023
Underpinned by Watt's house/garage/dubstep amalgam, Tracey Thorne arguably shows off her most gutturally, soulful vocal to date – in parts I wouldn't have recognised her. The 'old skool' re-emerging, surveying the aural landscape… and then effortlessly nailing it. Total class.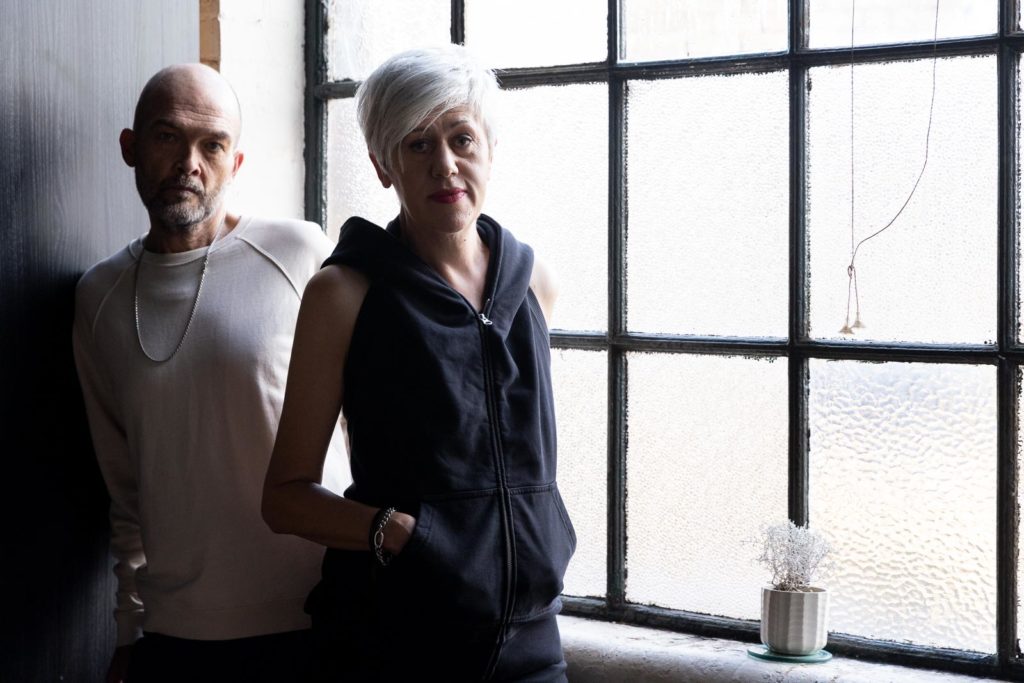 Photo credit: Edward Bishop
Below: Tracey and Ben watching The Smiths, at Westfield College, Hampstead, London, 17.11.83.
I sent them a copy of this photo and at the time they regarded it as their fave one of themselves. 🙂 This upload is sadly from a thumb nail take, so when I dig out the neg or rescan a print I'll upload a better version.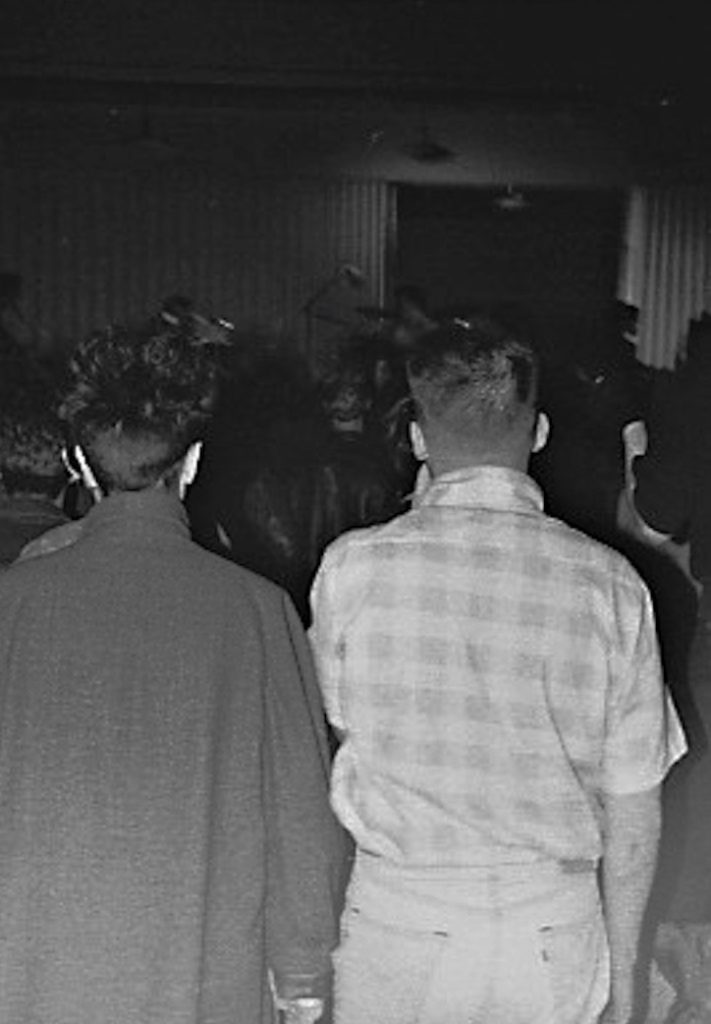 Photo credit/copyright – Dec Hickey
---
07.32
TONI BRAXTON – Un-Break My Heart (Frankie Knuckles Franktidrama Club Mix) – 12″ – LaFace – 1996
Maybe the tune she's best known for – a no beats, tearjerker of a ballad, with Knuckles then hired to do what he does best.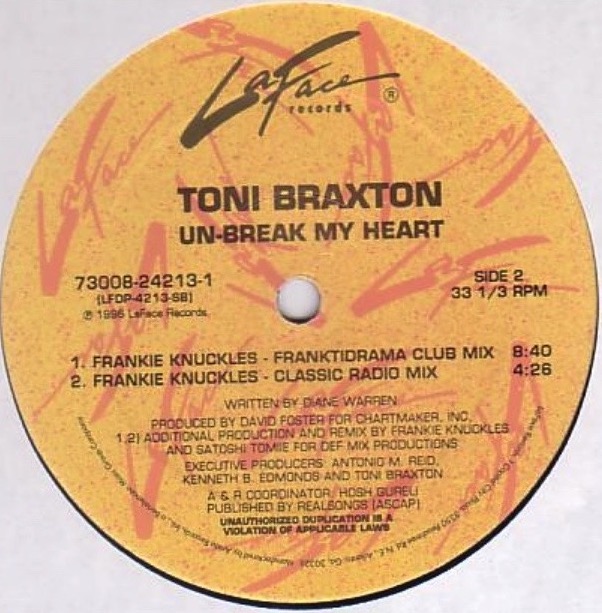 ---
12.12
PURESSENCE – Moonbeam * – 10″ b-side – Reaction – 2006
James Mudriczki's falsetto particularly highlighted when offset against a wall of guitar sound.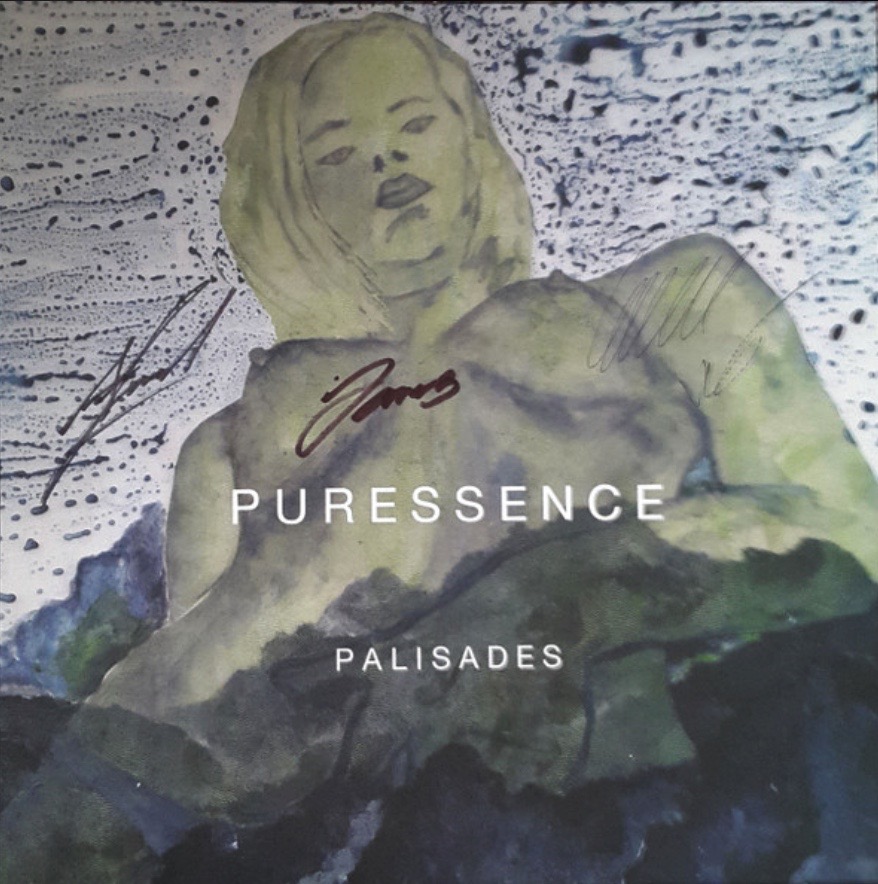 ---
15.25
BIG BLOOD – Weird Road Pt. II – Download only, Bandcamp – 2022
41 Rooms' fave Portland, Maine family surfacing at the very end of another weird road (2022). Part of a five track digital EP.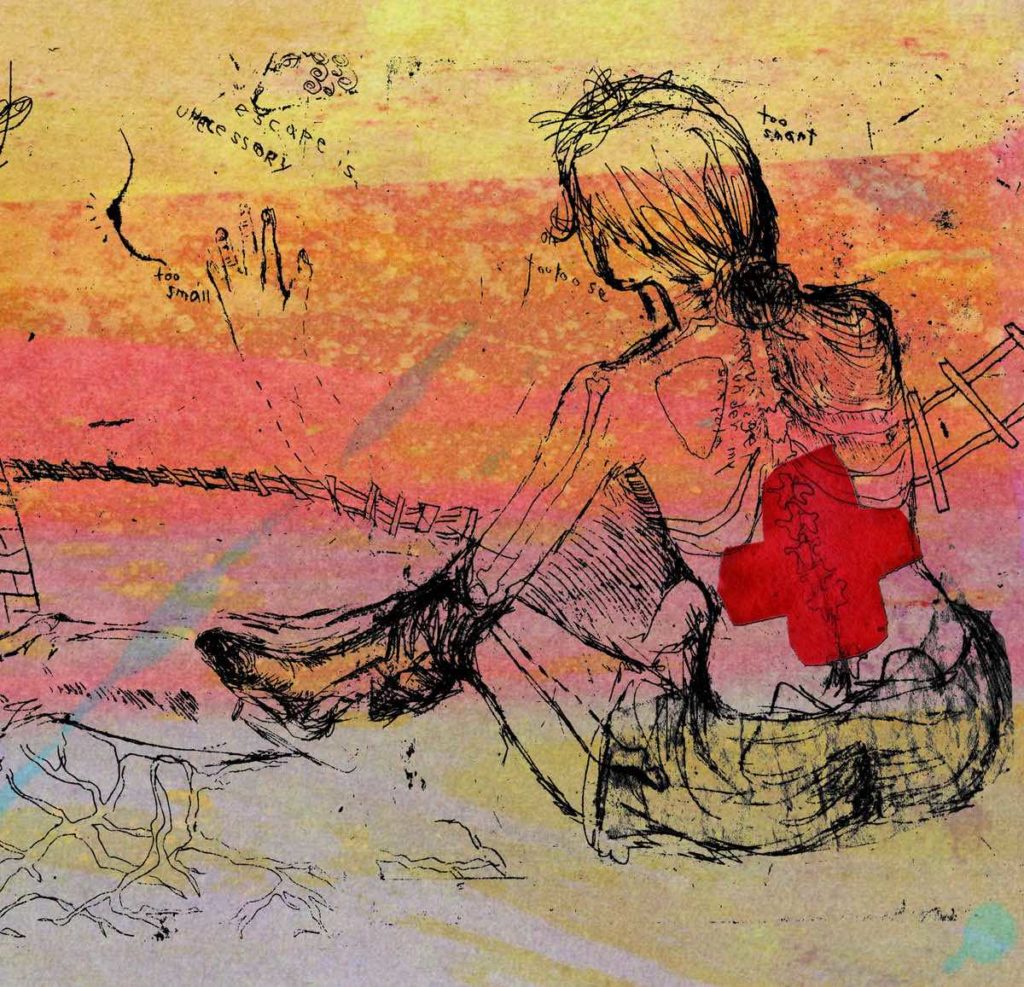 ---
20.00
ESTHER OFARIM – Earthquake – Is It Really Me! LP – Philips – 1965
Sounding like Ennio Morricone soundtracking a half alive cowboy riding across a desert in a spaghetti western.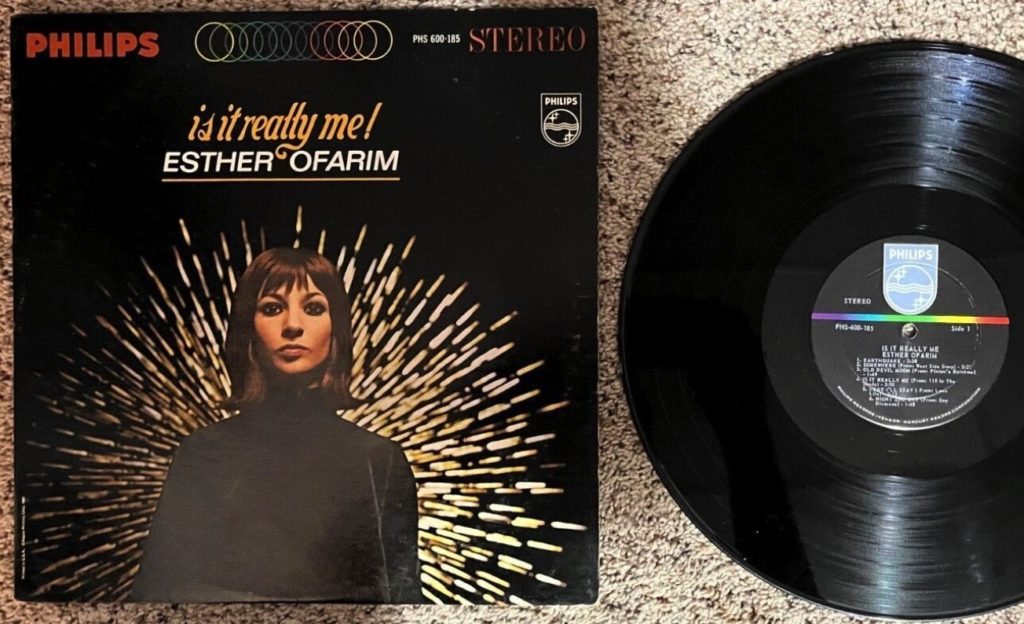 ---
22.19
THE MEMORY BAND – Why – 7″ – Peacefrog – 2006
Awwww, they only relented to the La di da di da's at the end. If Carly Simon could have been given this song back in her young Simon Sisters folk days (a couple of decades before it was actually written), could it have sounded a shade like this?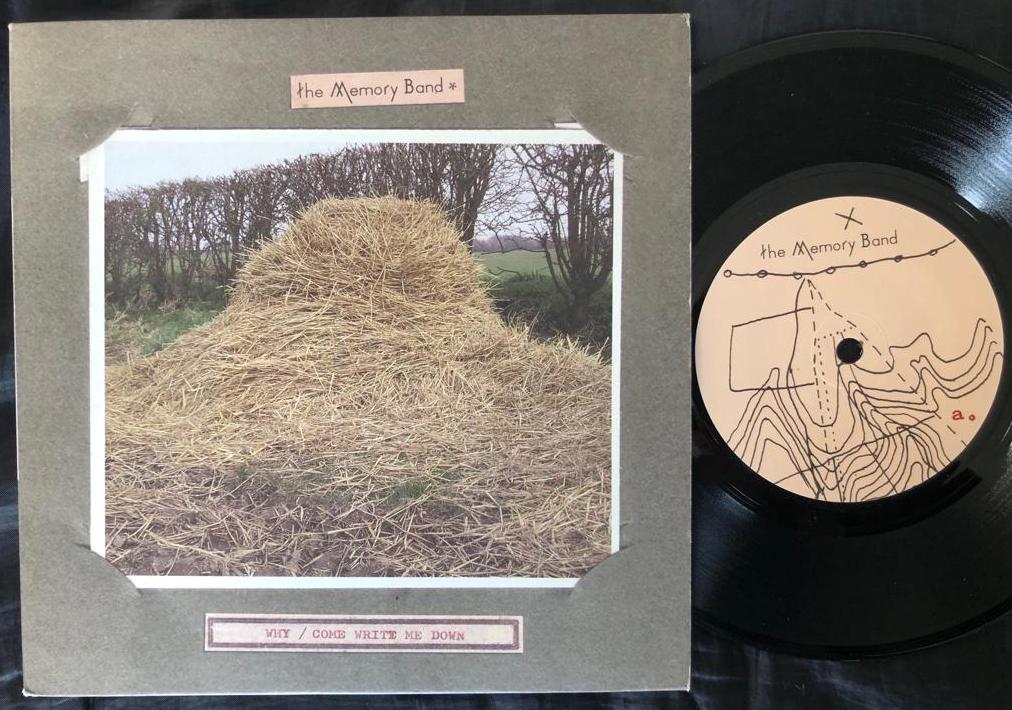 ---
27.04
THE CLIENTELE – We Could Walk Together – Suburban Light, LP – Pointy – 2000
An earlier version surfaced first on a 1997 Fierce Panda label v/artists double 7″ EP but this sounds a lot more confident.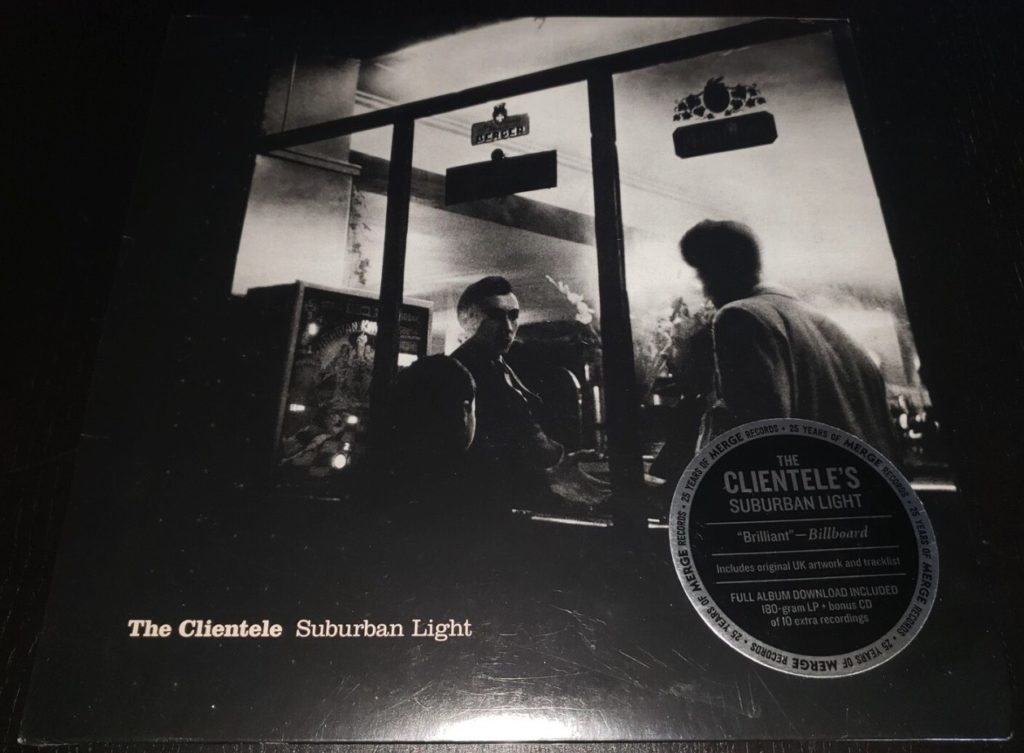 ---
29.33
LILIPUT – Blue Is All In Rush – Some Songs, LP – Rough Trade – 1983
Jaunty stuff from the ex-Kleenex-ers final album.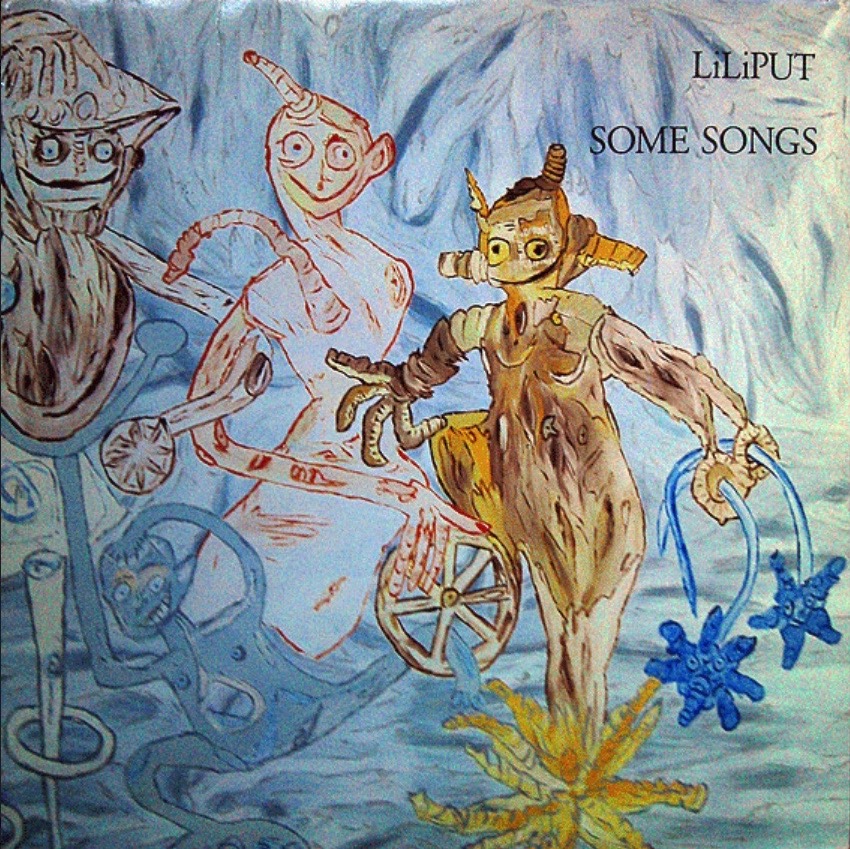 ---
33.15
LIZZY MERCIER DESCLOUX – Aya Mood (3.5) – Press Color, LP – ZE Records – 1979
Like The Slits and The Raincoats on a lazy afternoon.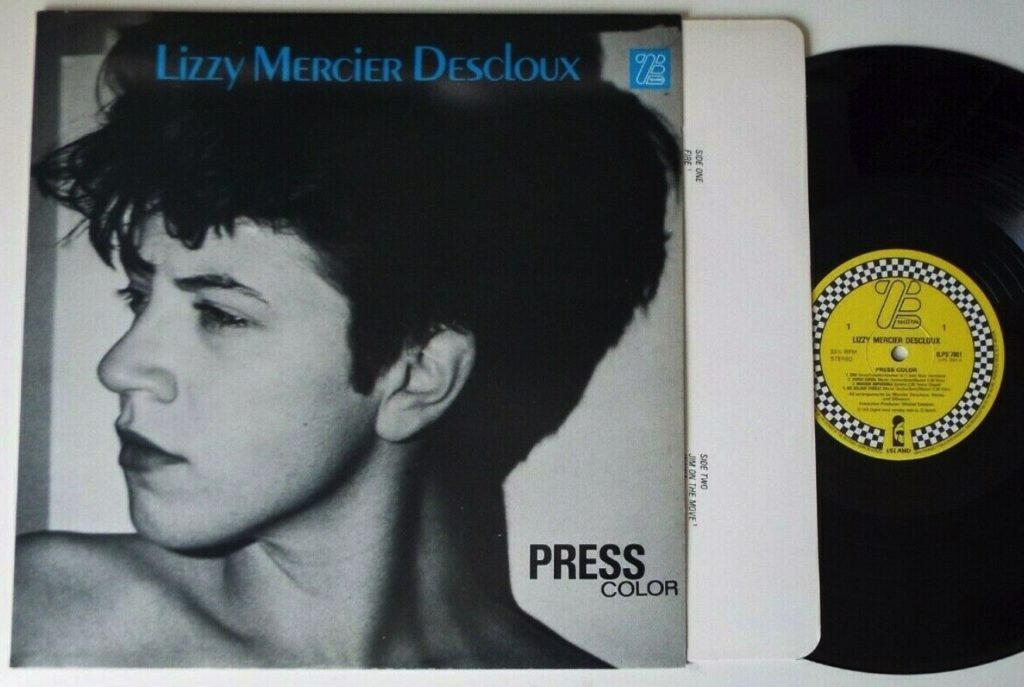 ---
35.57
BILL NELSON – Hard Facts From The Fiction Department – 7″ b-side – Cocteau Records – 1984
If Public Service Broadcasting's grandad had made music it would probably have sounded like this.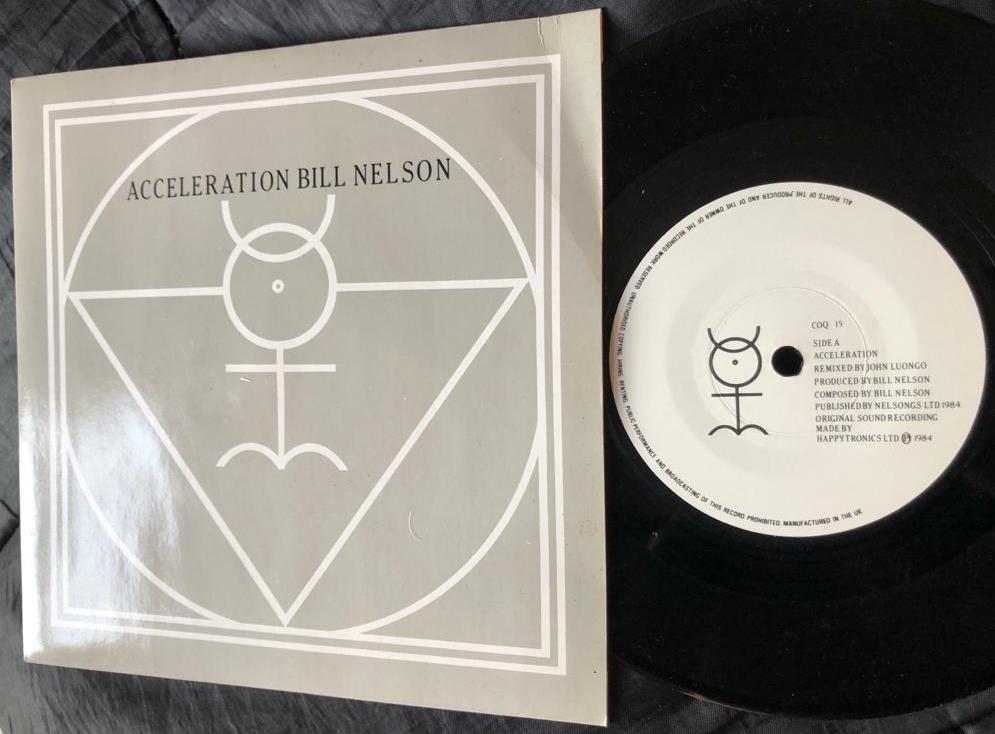 ---
38.53
NINE HORSES – I'm Too Mad To Let You Know (Sign The Papers) – Soundcloud only – 2023
'An undeveloped piece from the nine horses sessions. An off the cuff mix of a demo from 2004. written by Sylvian/Jansen. Performed by Sylvian/Jansen/Lowe' – Soundcloud
Few artists stamp their mark, vocally, on a recording more than David Sylvian but here on an unreleased track, brother, Steve Jansen stamps his percussive touch.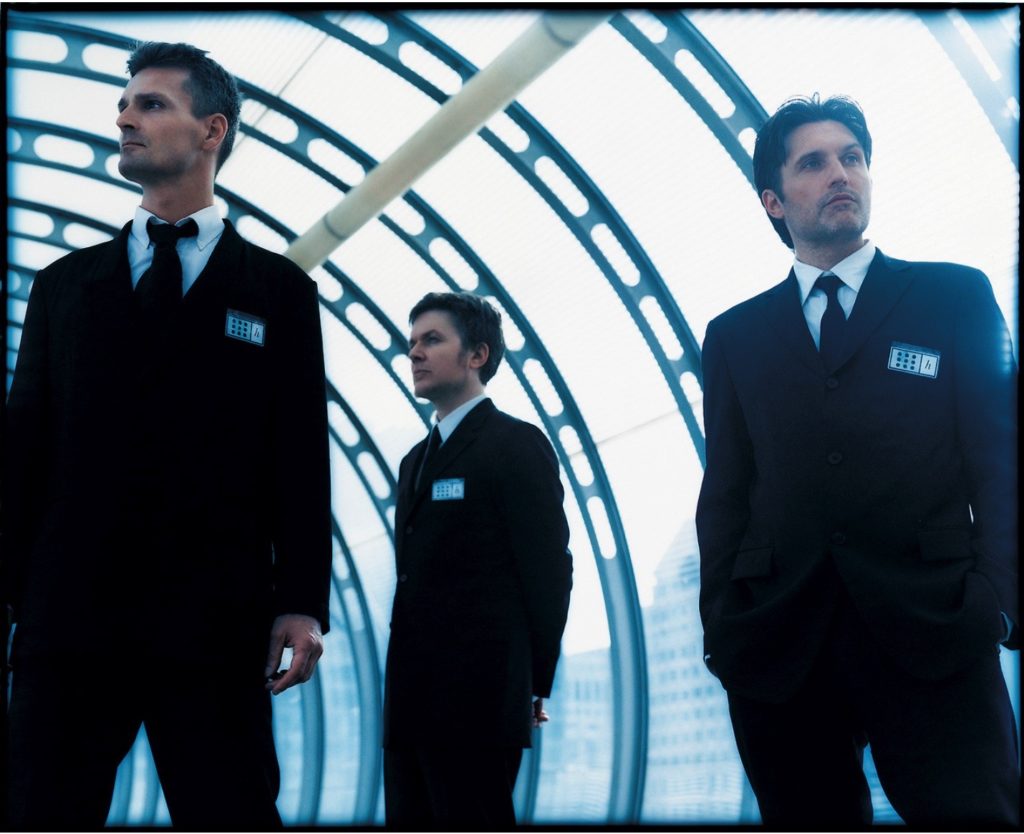 ---
43.10
YAZOO – Only You – 7″ – Mute – 1982
Reminds of the time we (Rorschach Testing) were just about to cut the Workforce single, Back In The Good Books, in London and having earlier in the day been splicing 1/4″ tape on the floor at my place – with my dog, Flanagan slobbering over his shoulder – Alan Fisch (Workforce drummer and ex Cabaret Voltaire and Hula) then needed the use of a four track reel to reel to double check this last minute bit of editing before the cut at Porky's and Yazoo, whose studio was in our distributor, Rough Trade's then set up, off London's Caledonian Road, loaned us theirs for an hour or so. Nice peeps.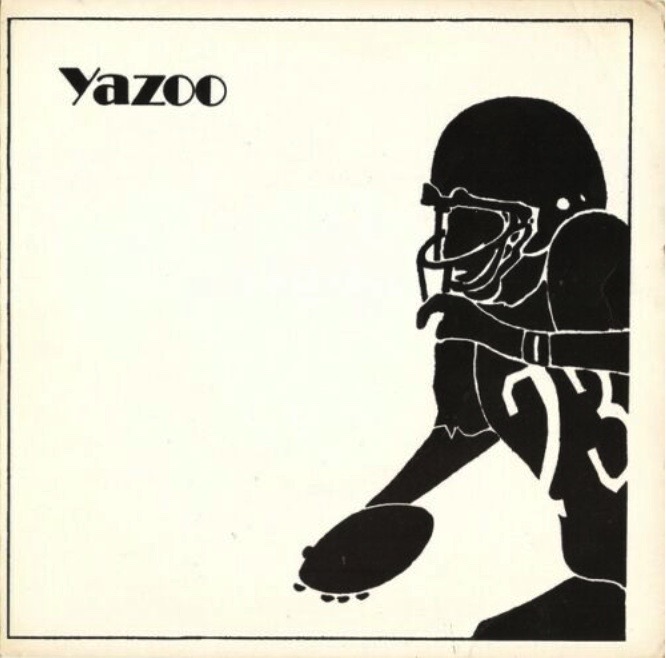 Ad.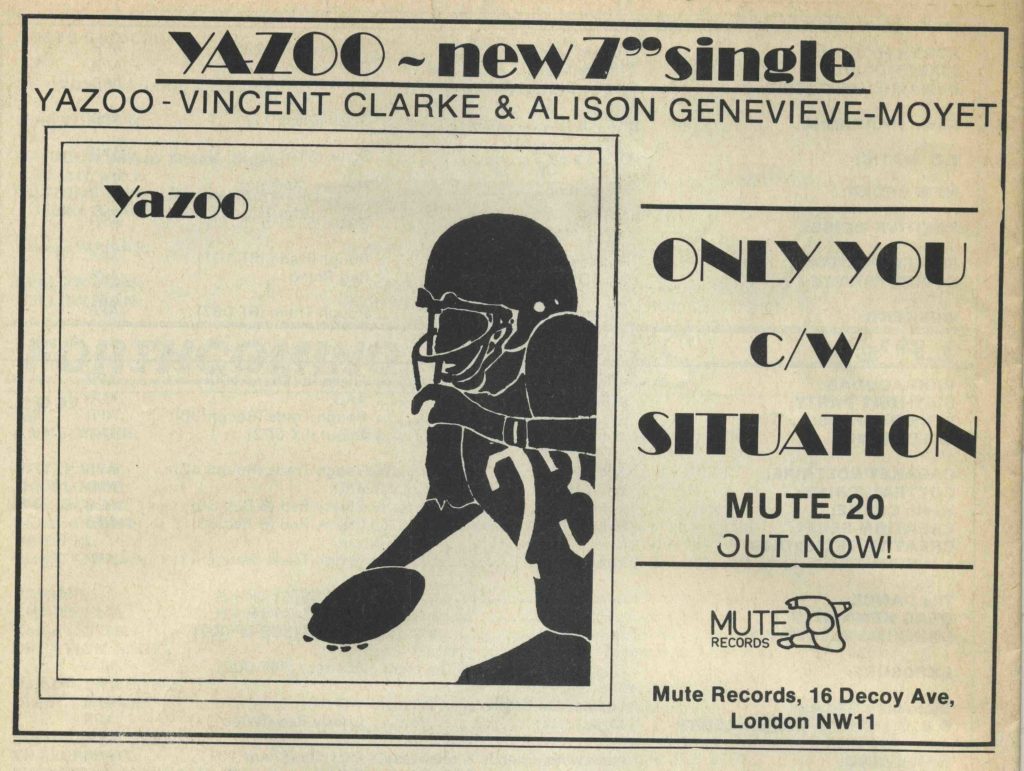 Masterbag #7 front page, 15-29.4.82.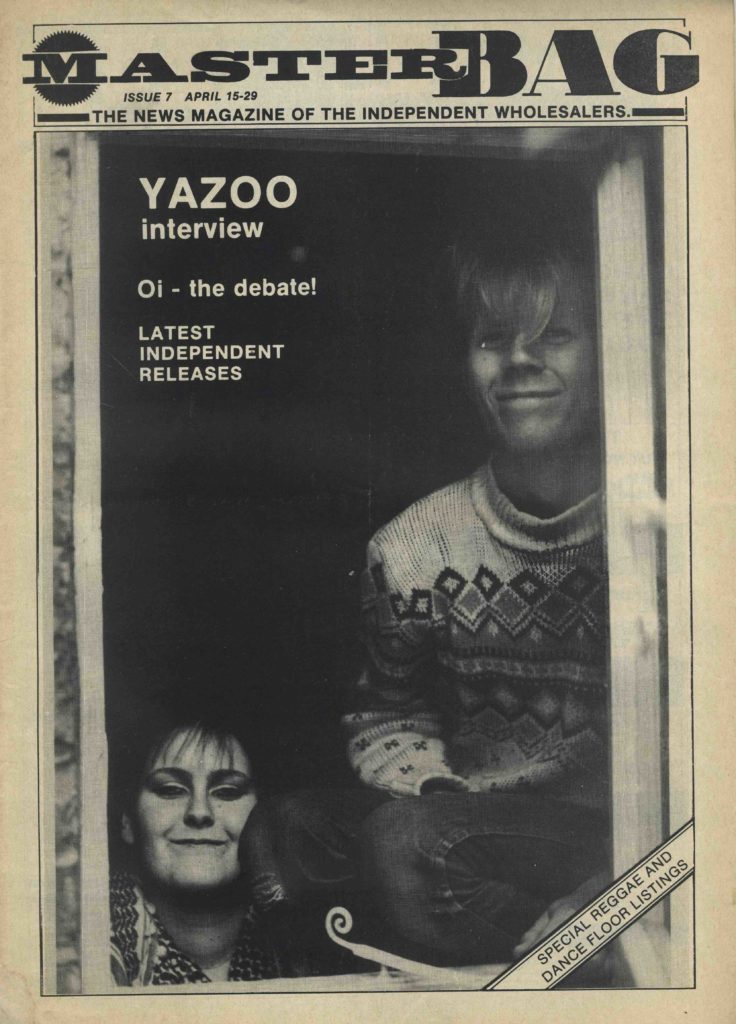 ---
46.02
CABARET VOLTAIRE – Just Fascination (12″ Version) * – 12″ – Virgin – 1983
Fans of this period of CV most probably have a vision of the Pete Care directed video in their minds as quick when hearing this monster of a track. Played at their first Bedford Boys Club gig, in 1983… the track… not the video.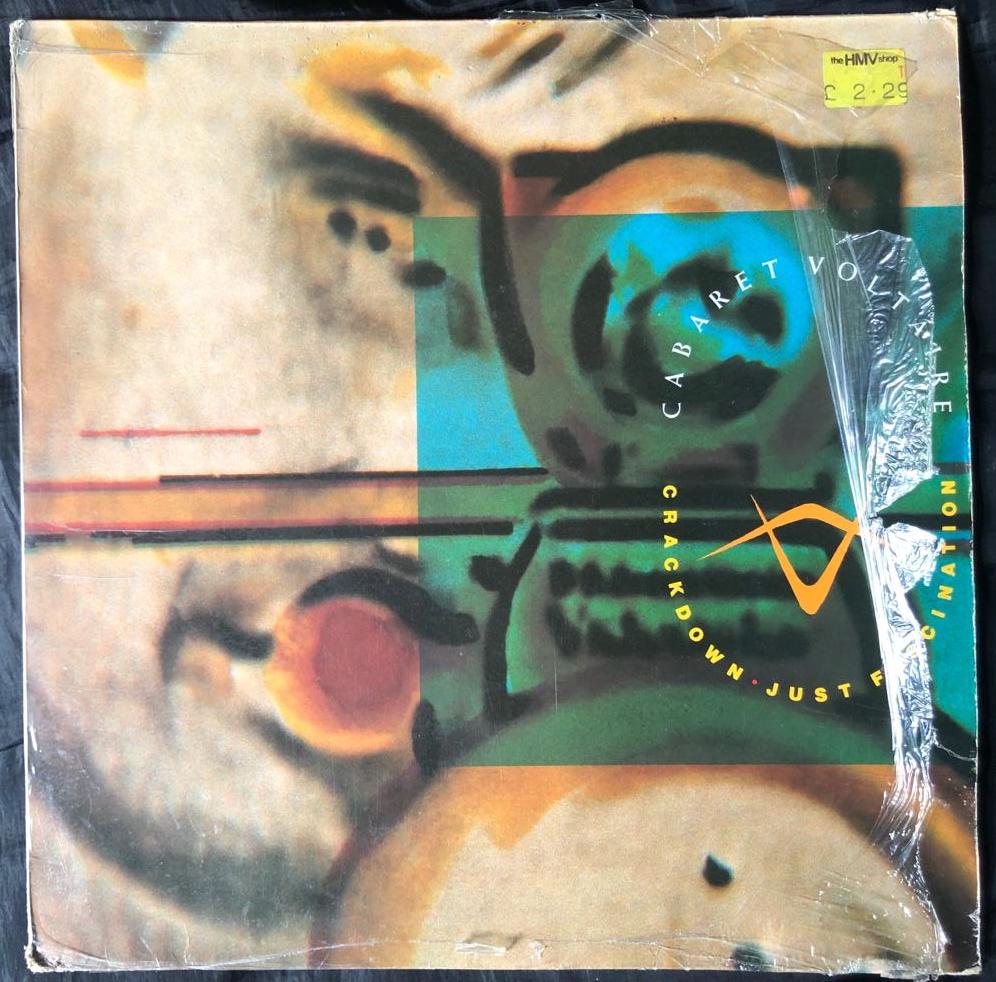 Bedford Boys Club 1983 ticket / pass.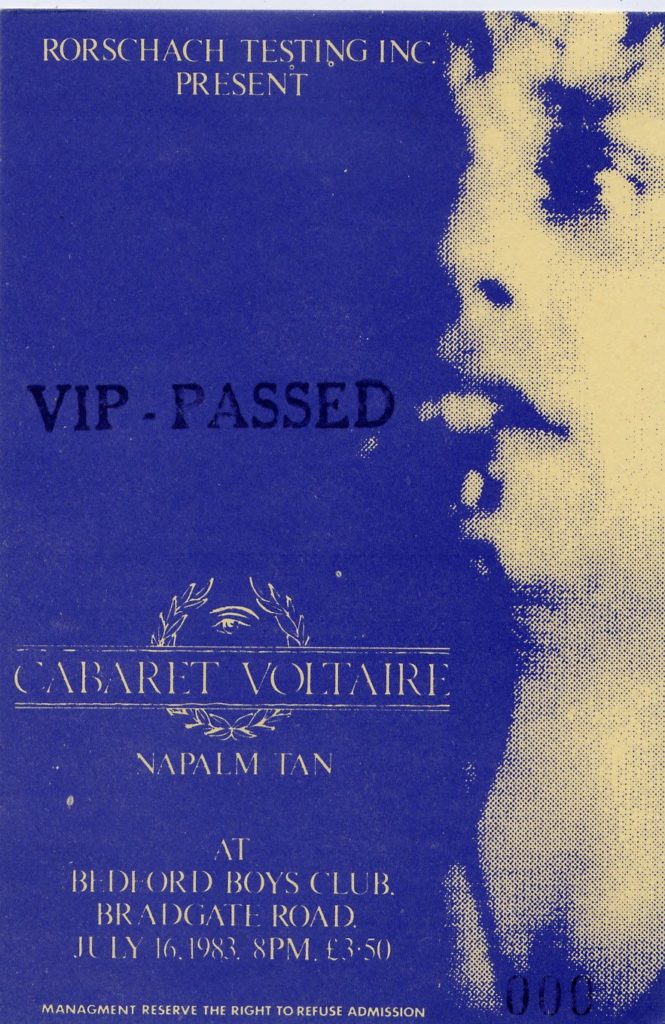 ---
54.21
BASS-O-MATIC – Fascinating Rhythm (Lisa Loud mix) – 12″ – Virgin – 1990
The William Orbit version of Bass-O-Matic, I used to pick up promos from a good friend at Guerilla Records (the label that kickstarted this track) down the road from me in London's Ladbroke Grove and as it happenend, remixer on duty here, Lisa Loud ran the club promo there at the time. Pre his producer-to-Madonna days, I do remember one time passing by Orbit, coincidentally very close to the Ladbroke Grove tube station… and he's a very tall lad. Maybe that's where the Orbit… bit came from. 🙂 A memory recounted of Guerilla was being told of (I think) DJ Pierre often gracing their office with a small flight case full of DATs – pitching individual tunes, seemingly with the passion of a door-to-door salesman selling brushes. 🙂
'William Orbit's intriguing samples studded dense bass burbler's is partly Tommy Roe 'Dizzy' driven in his Sharon Musgrove moaned and MC Inner One-Step raga rapped 0-101.5bpm Lisa Loud Mix, with a piano jiggled instrumental 101.5-0bpm Soul Odyssey Mix and Sugar J & FC Harmony's more hip hop jittery fluttering 101.7bpm Hook and Swing Mix Part 1, plus the spacily bleeping 0-122.2bpm 'Set The Controls For The Heart Of The Bass (Va Va Voom Mix)', while separately remixed (promoed as Guerilla Records GRRR 6, pressed as Virgin VSTX 1274) are Renegade Soudwave's jiggly tugging, presumably Sharon wailed, souled 101.4bpm Claudia Canniggia Mix, Sugar J & FC Harmony's jauntily jittering 101.5bpm Hook & Swing Part 2, William Orbit's swelling organ and piano played 101.4bpm T-Wah Mix'. – James Hamilton, Jocks, 10.90
'Bass-heavy and irresistible, with a killer chorus and a heavy duty rap, all woven around 'Riders On The Storn', 'Dizzy' and 'The Liquidator' samples/references. Devastating'. – Alan 'Casey' Jones, Jocks, 10.90.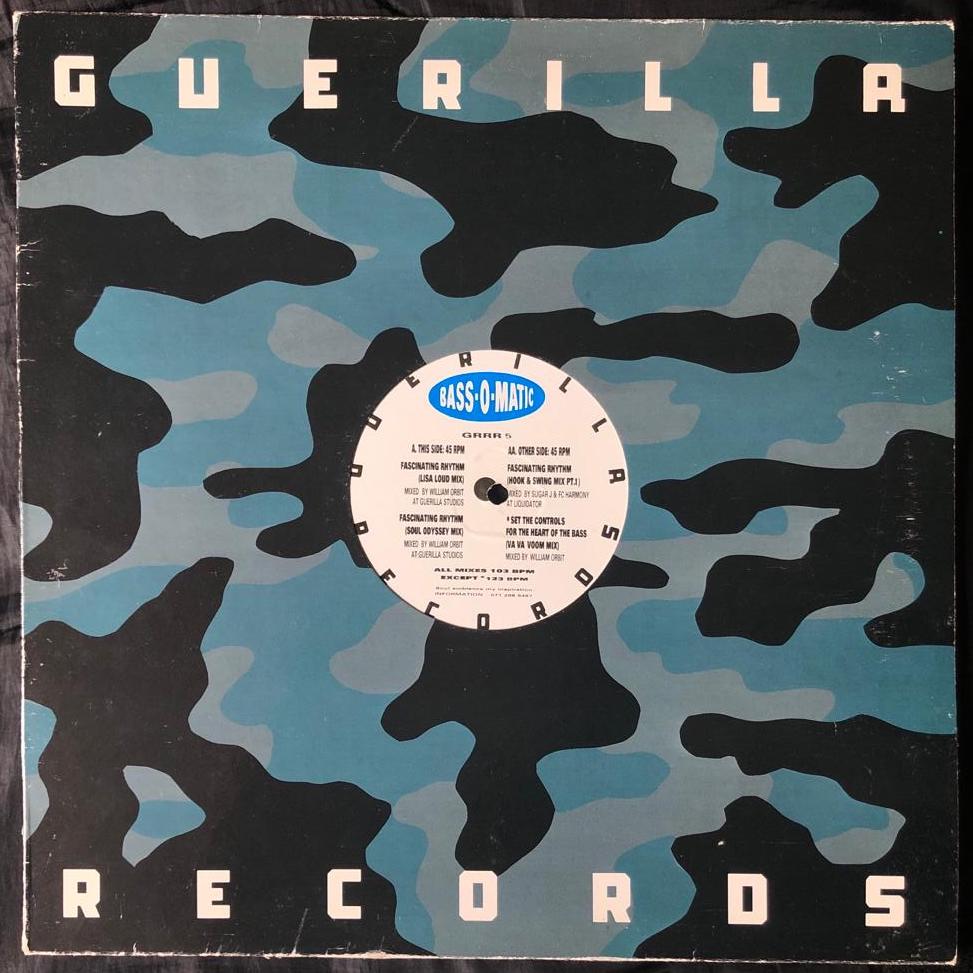 ---
01.00.17
SMOOTH & TURRELL – 50 Days Of Winter – Crown Posada, LP – Jalapeno Recpords – 2016
First heard on a radio session they did for BBC6 Music. I feel John Turrell's vocal has the capabilities to turn a song into some monster hit. Maybe via a a film soundtrack? The already 41 Rooms playlisted Gabriel maybe could have been a contender.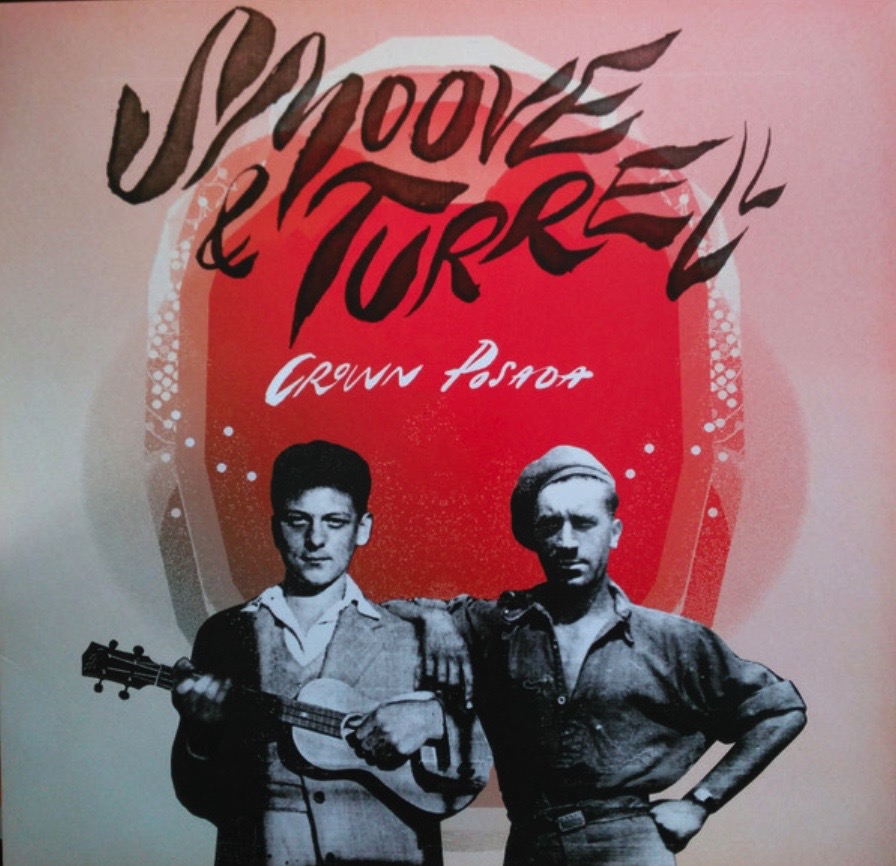 ---
01.03.51
D*NOTE – Now Is The Time (Village Vanguard Mix) – 12″ – Dorado – 1993
'An excellent jazzy hip hop track in four mixes with the soulful chorus and rolling rap supplemented with guitar, sax and piano. Very similar in style to Zhane's Hey Mr DJ wit its lazy summer feel'. – Tim Jeffery, Record Mirror (Music Week), 25.9.93
The remix might have been named in homage to the long standing New York jazz club but this sounded very London at the time of its release. To be played loud and proud on a sunny day in a bustling place.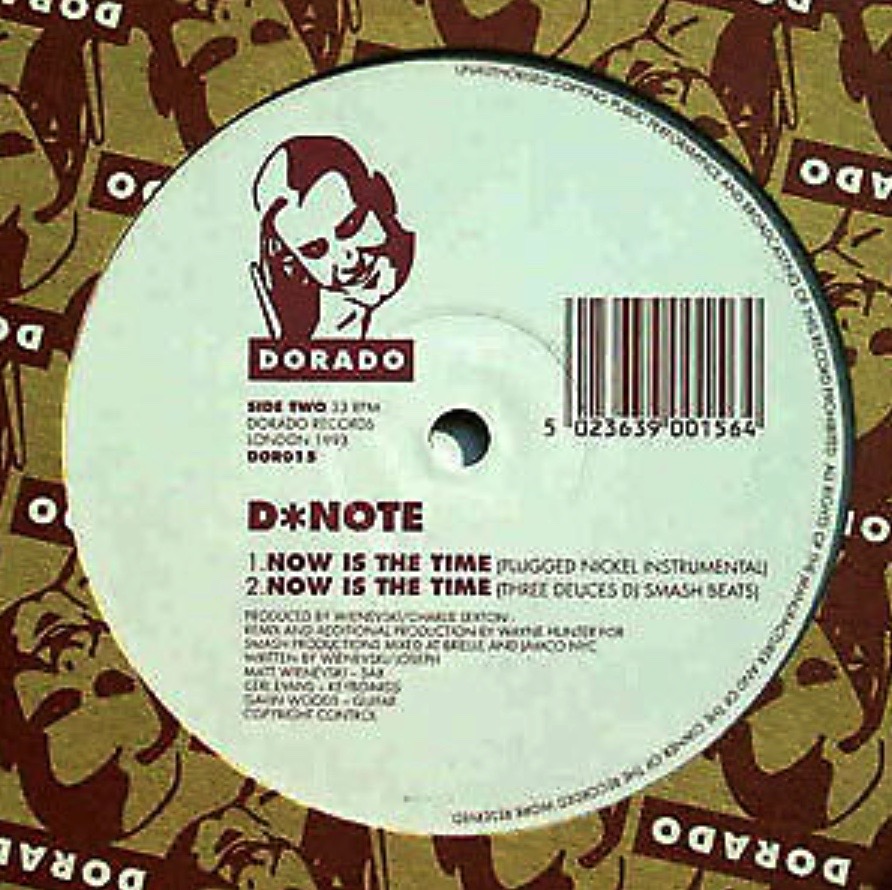 ---
01.08.27
SYLVESTER – I Need Somebody To Love Tonight (Inst) – 12″ b-side – Fantasy – 1979
Sylvester's vocal version made it to an earlier 41 Rooms' show but the 'crunchy' instrumental works so well, down very much to the tune's producer (and writer), Patrick Cowley.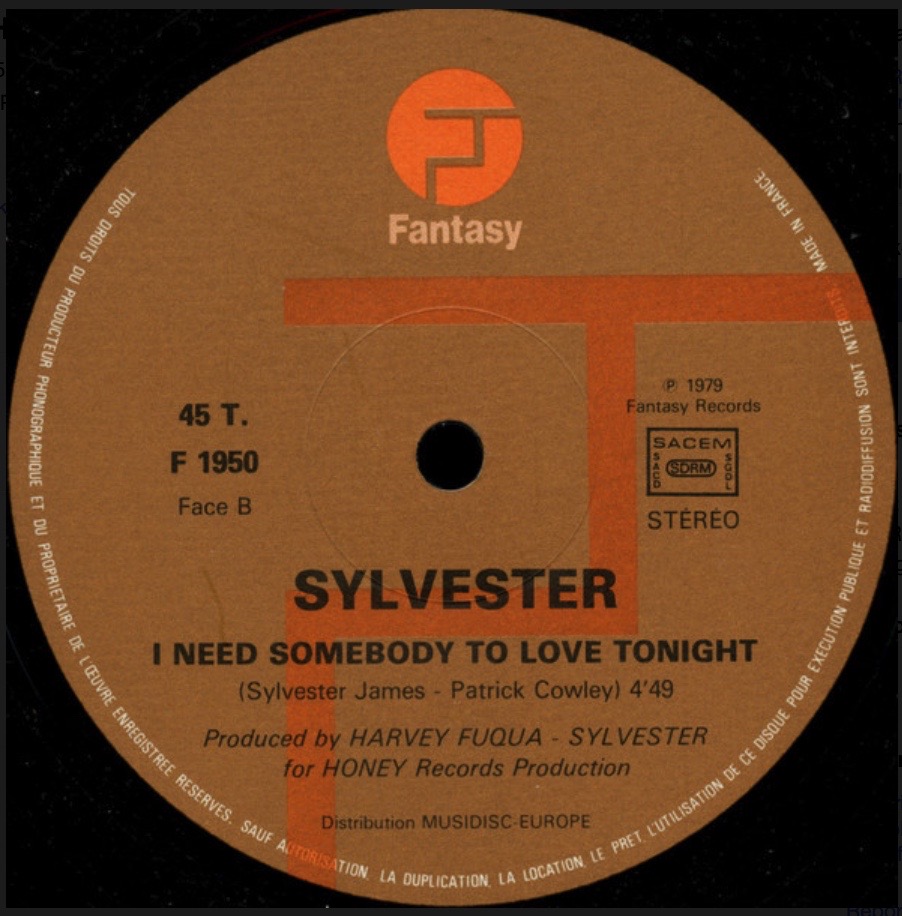 ---
01.12.53
BEVERLEY KNIGHT – Moving On Up (On The Right Side) – 12″ – Dome – 1996
Pitched up a tad by mistake but…
'The best track on The B-Funk album next to Flavour Of The Old School gets its anticipated single with new mixes. Original producers The Ethnic Boyz in their Alternative mix remove the Curtis Mayfield signature bassline/string section… for a smoother quiet-storm-type synth-laden affair, while D-Lux inject an old Patrice Rushen loop into this outstanding r&b swing tune and Full Creww Productions cut it straight and free of outside influences. Deserves to be massive'. **** – Ralph Tee, Record Mirror (Music Week). 9.3.96
'Soulful sweetly warbled languid lush old fashioned 2-stepper's remarkably derivative swaying 0-95.4bpm Album Version, 0-95.5bpm Ethnic Boyz, blatant samples woven jigglier 95.1bpm Full Crew Productions/Wayne Lawes, chunkier rolling 95.2bpm D-Lux, starker The Unsigned MCs rapped 95.5bpm Ee Bee's Rap Remixes, just like nameable tunes I used to spin at Gullivers 15 years ago'. – James Hamilton, Record Mirror (Music Week). 16.3.96
Today I will be mostly sticking with the 'old fashioned' version. Not as old fashioned though as the 12″s sleeve photo. Looking more like a visual you'd have seen on an indie soul record from two decades previous, I'll nearly guarantee this was deliberate. Dome label boss, Peter Robinson knew his soul onions, so to some degree this approach obviously worked, or at least played to an audience, as was shown by the UK's indie soul trade mag of the time (Soul Trader, I think, a copy or two around here somewhere) being full of poor quality visuals for sleeves… and mostly housing tunes that were far better. Weird. DJ/producer/remixer, Ashley Beedle was a big fan of this tune, as I remember giving him a copy. All pre the net and Google search in full swing.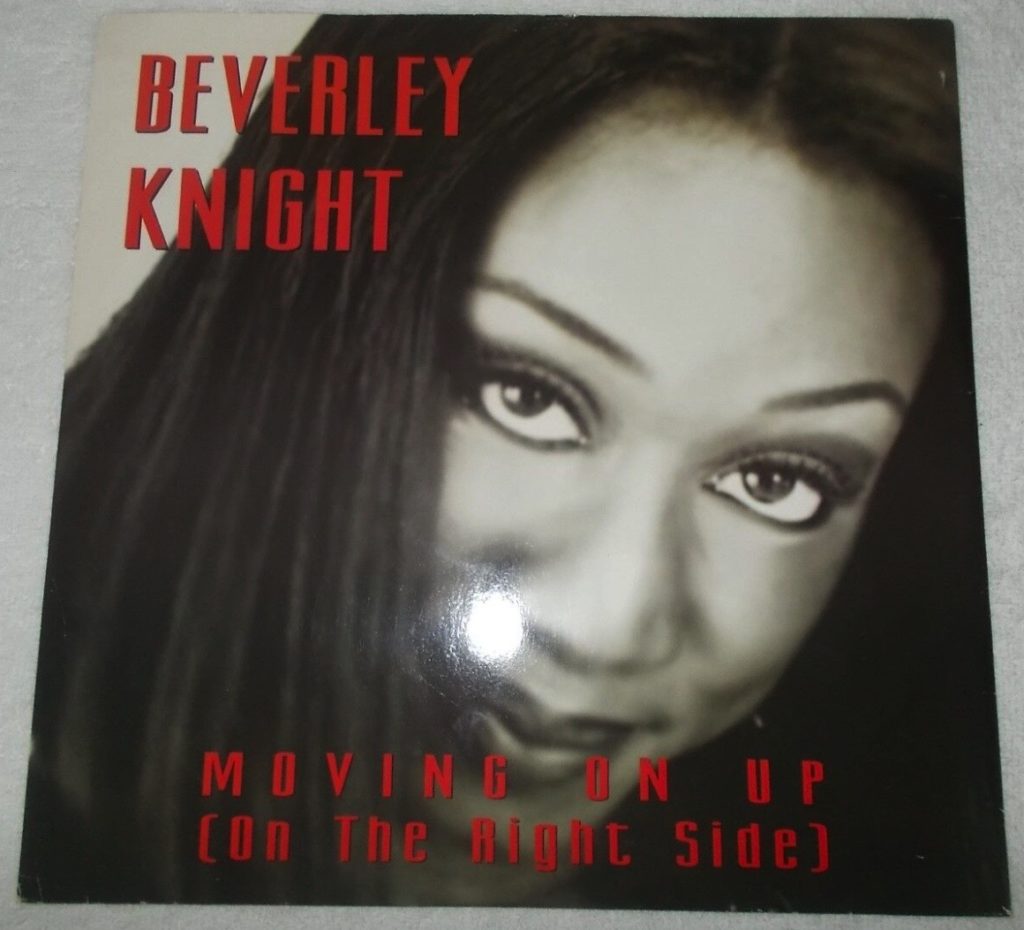 ---
01.17.15
JOHN MARTYN – Don't Want To Know About Evil – 7″ – Island – 1973
A 7″ – but only in the US. He was a class artist. RIP.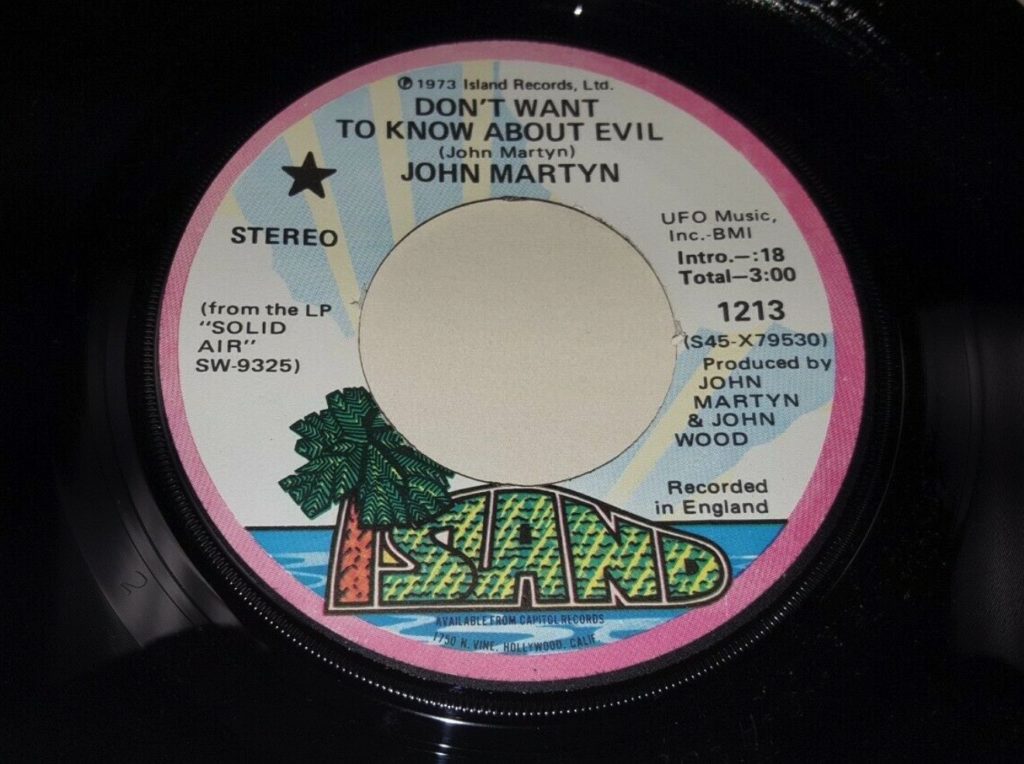 ---
01.19.55
BILL WITHERS – Ruby Lee * – 7″ – Sussex – 1974
Yep, as mentioned on the show, it's a complete mistake Bill hasn't made it to 41 Rooms until now. As a starting point back in 2015 I somehow missed him and my fave BW tunes from the 'pool'… and I never noticed til now. If they'd been there then it's likely this wouldn't have been his first showing here but Ruby Lee just fitted best. I wonder who she was.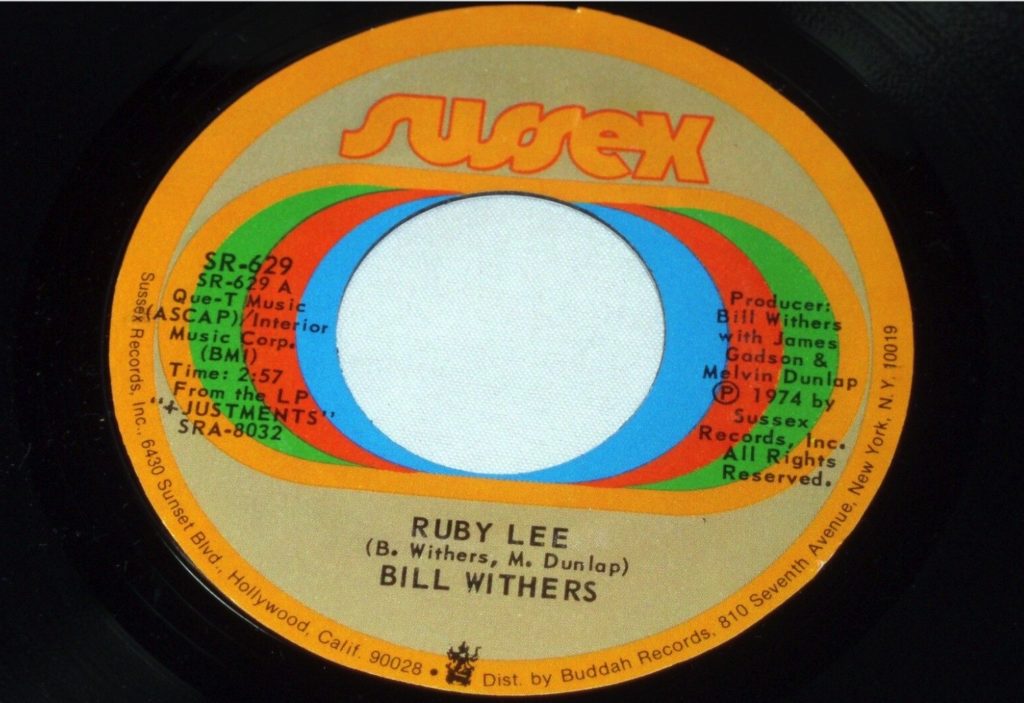 ---
01.23.09
FURNITURE – (It's) The Unspoken Things * – radio session – 1985
From the beginning of they year they guested on Rorschach Testing's v/artist cassette, Discreet Campaigns with Bullet, this tune was courtesy of a Janice Long sesh for Radio1 but subsequently remained unreleased.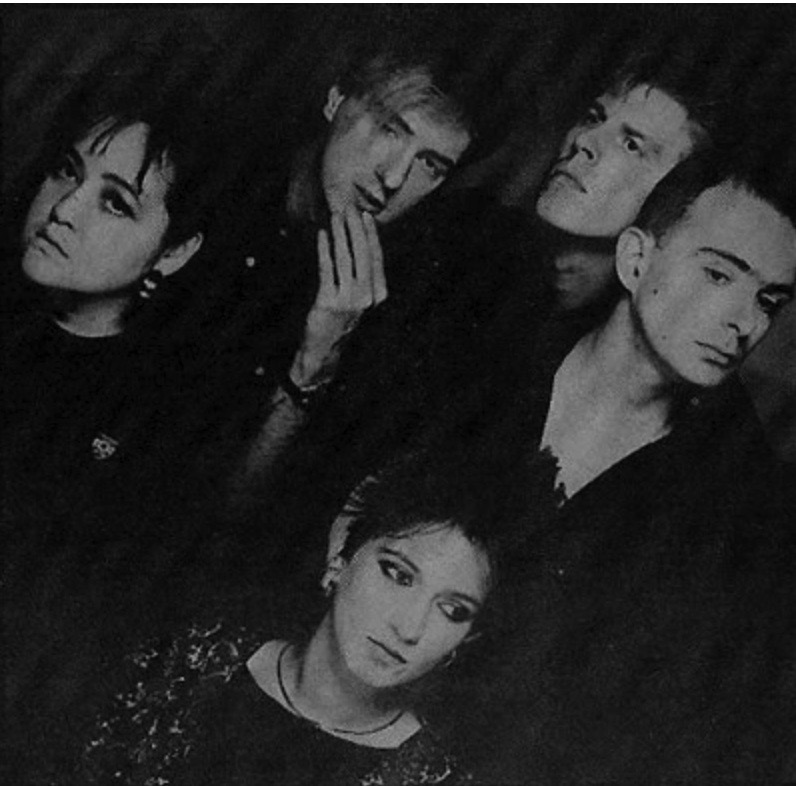 ---
01.26.25
GNAG OF FOUR – We Live As We Dream, Alone – Songs Of The Free, LP – EMI – 1982
Six years in and they were still angry…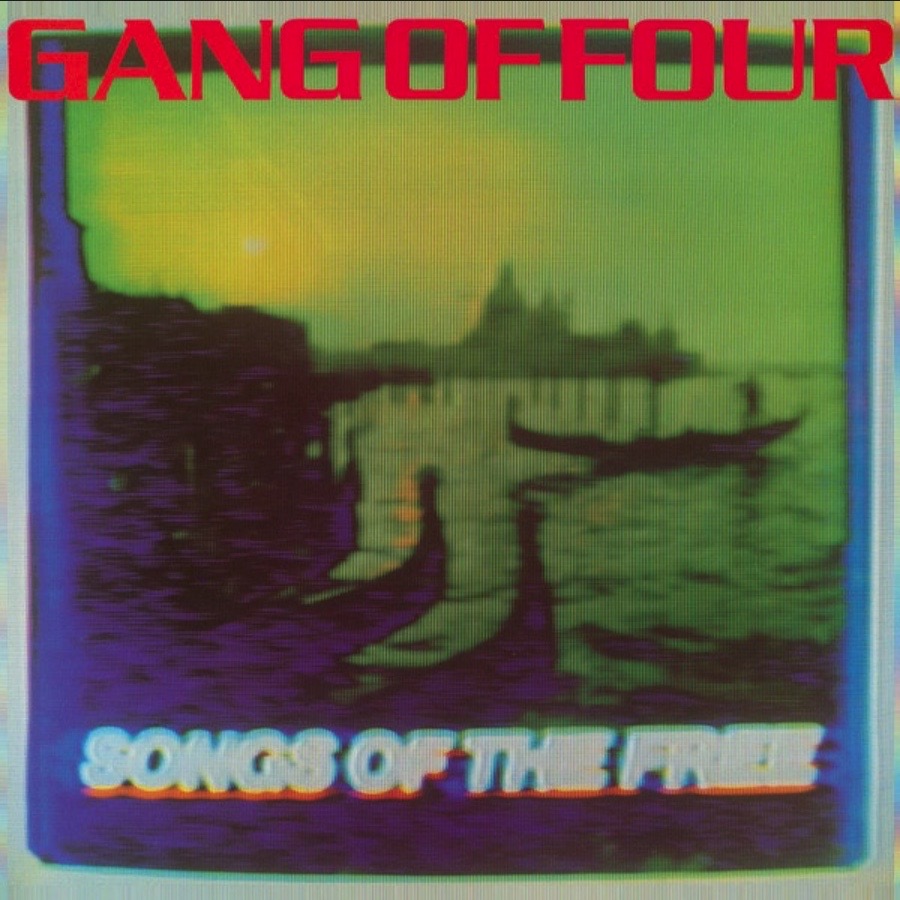 ---
and this coupling were no less so.
01.29.54
TIME ZONE – World Destruction – 12″ – Virgin – 1984
Bambaataa and Lydon. Apart from a neat meeting of genres, how could this meeting of minds not also have a message? 🙂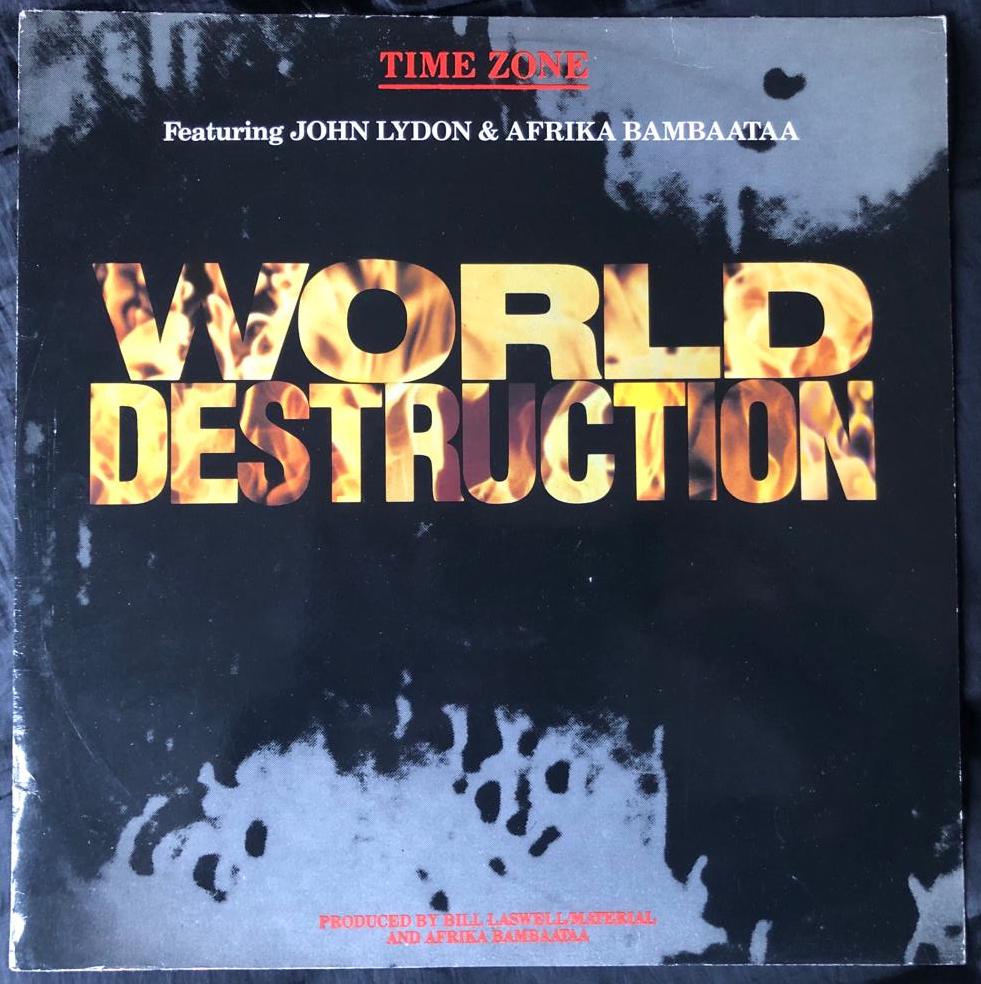 ---
01.34.55
SECRET AFFAIR – My World ** – 7″ – I-Spy Records – 1980
One of the best ever uses of strings in pop, I reckon and one of those rare songs where the verses sound more 'chest struttingly' anthemic than the choruses. I could feel that taste for life slipping away, etc… indeed… so, I outro'd with a verse snippet as a chorus… sort of. 🙂 You're welcome.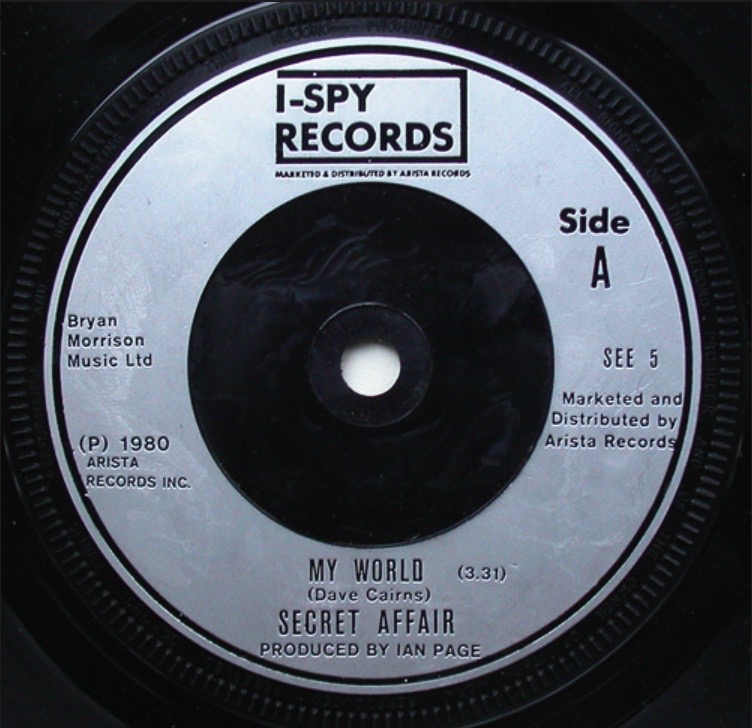 ---
01.38.14
SIOUXSIE and THE BANSHEES – Song From The Edge Of The World – 7″ – Wonderland / Polydor – 1987
As the years roll on there's maybe little better than a Siouxsie clip to showcase to an unaware/unconnected kid that 'something interesting' went on back in the late '70s/late '80s. About to step out on her first live dates in a decade, she'll have fans in the palm of her hands.
---
01.41.34
AMBROSE SLADE – Born To Be Wild – Beginnings, LP – Fontana – 1969
The original UK album pressing will cost £1000+ and any of the three known 7″ acetates that feature this song won't be cheap either, whenever (and it comes to every piece of vinyl) they change hands again. Mentioned elsewhere on 41 Rooms, my first girlfriend, Jackie was a Slade fan and via her I got a liking for a lot of their earlier, pre hits stuff, including (at some point) this tune, written by a Mars Bonfire (Dennis Eugene McCrohan to his mum and dad), who played with The Sparrow but left before they became Steppenwolf and with the help of the film, Easy Rider blew up the tune worldwide.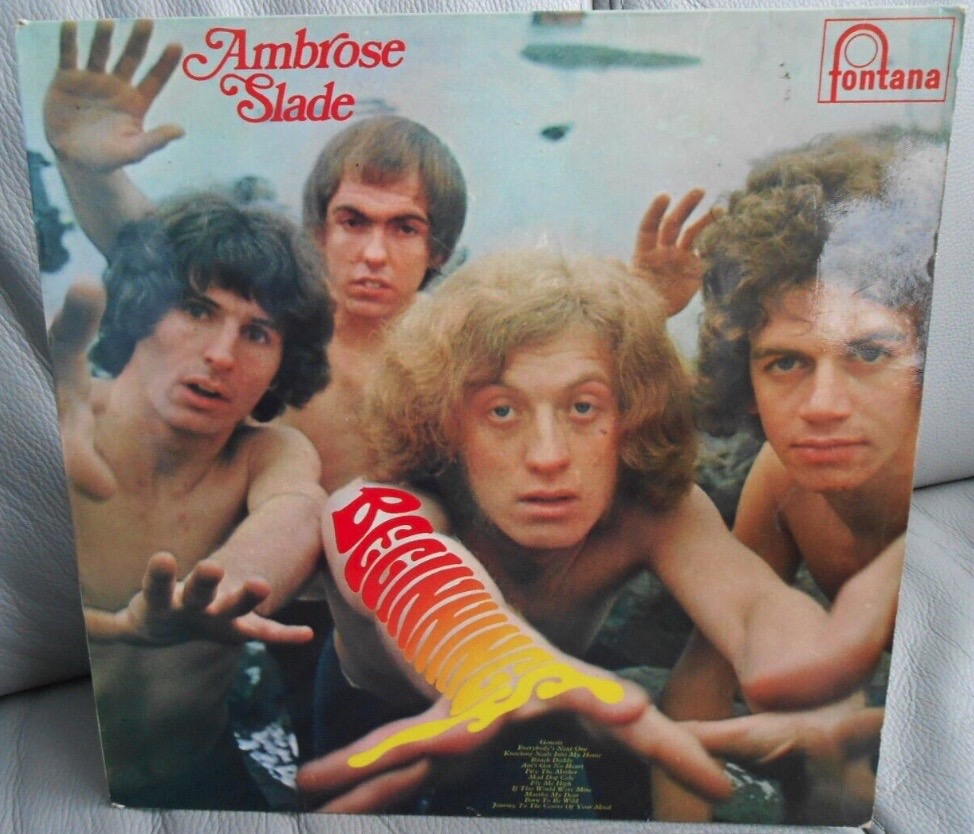 ---
01.44.52
T REX – 20th Century Boy – 7″ – EMI – 1973
A tune funky in its glam setting… and with another girlfriend connection. One for Jill, though she'll never likely see this. You didn't have to go far in the early to mid '70s to find a young female who fancied the pants off of Marc Bolan.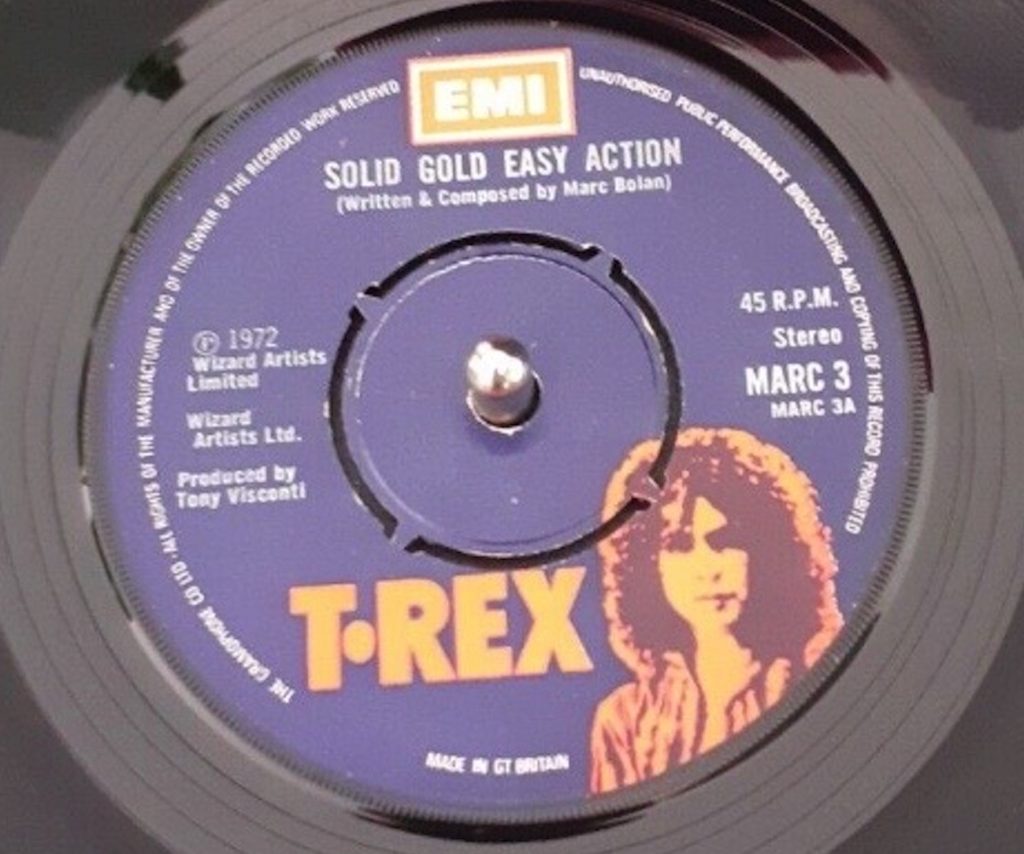 ---
01.47.57
THE MYSTERY GIRLS – Ash In Drag * – 7″ – A&M – 1984
This is completely spooky but I'm finishing this playlist rambling just hours before the show's upload and with the audio finished over a week ago this is the first time I've noticed that this is a third track (in a row!) with a girlfriend connection, what with the Mystery Girls 1984 gig at Winkles, in Bedford being one of two of theirs co-promoted in the town by ex-girlfriend, Jenny (along with friend, Shaz). Mates, Highway 40 also filmed the gig, and for some unknown reason (maybe Alan J was at another gig) I stood in as one of the two cameramen involved. Not something I ever remember doing elsewhere.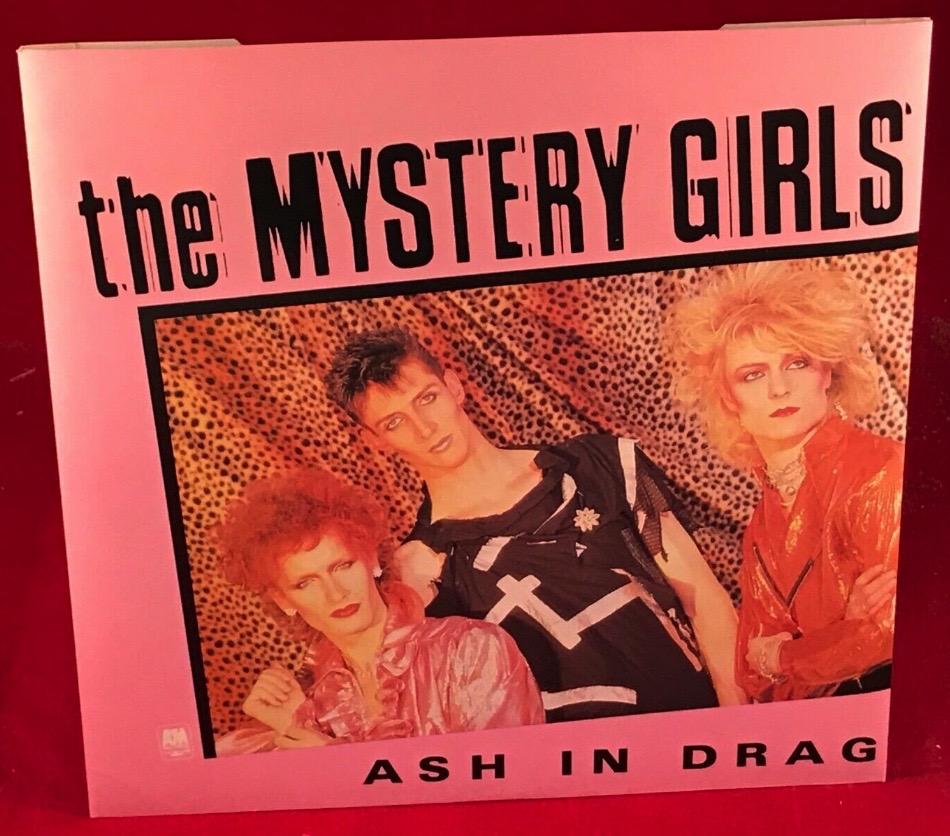 The Winkles, Bedford August '84 gig press promo.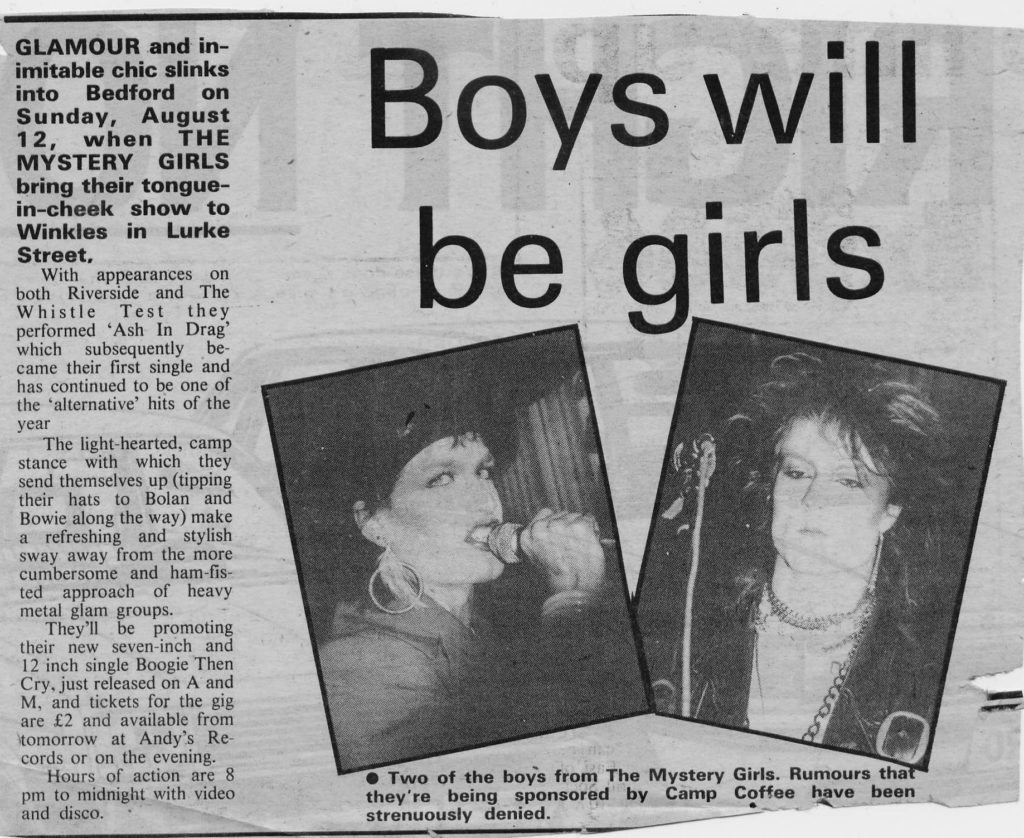 Ticket…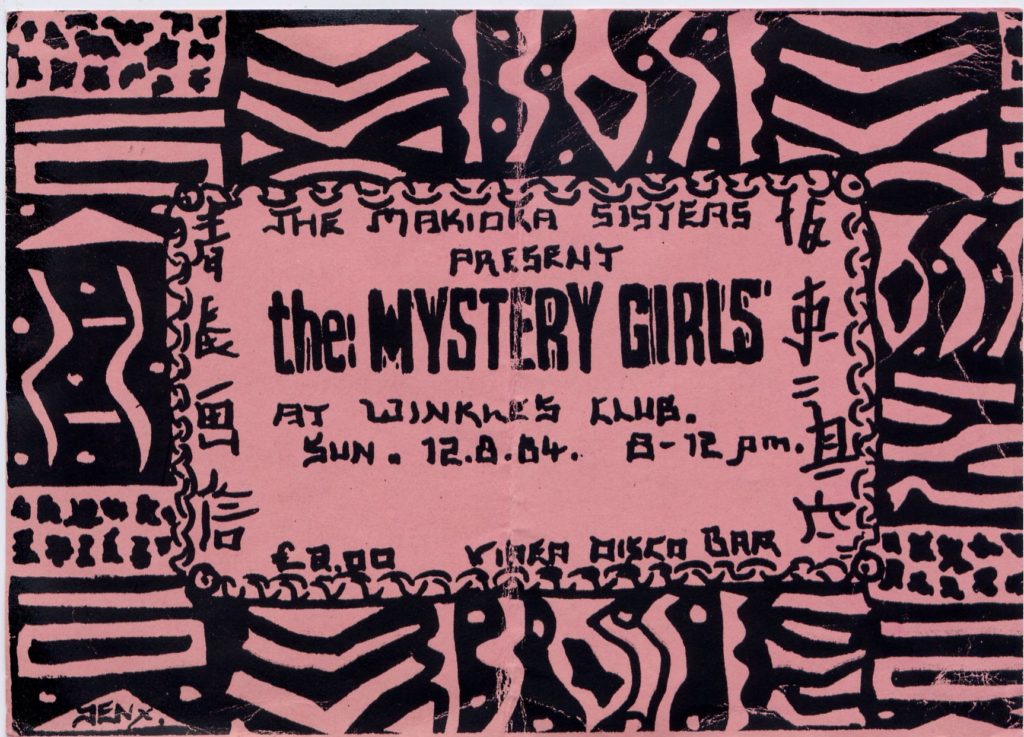 Post gig. The Mystery Girls…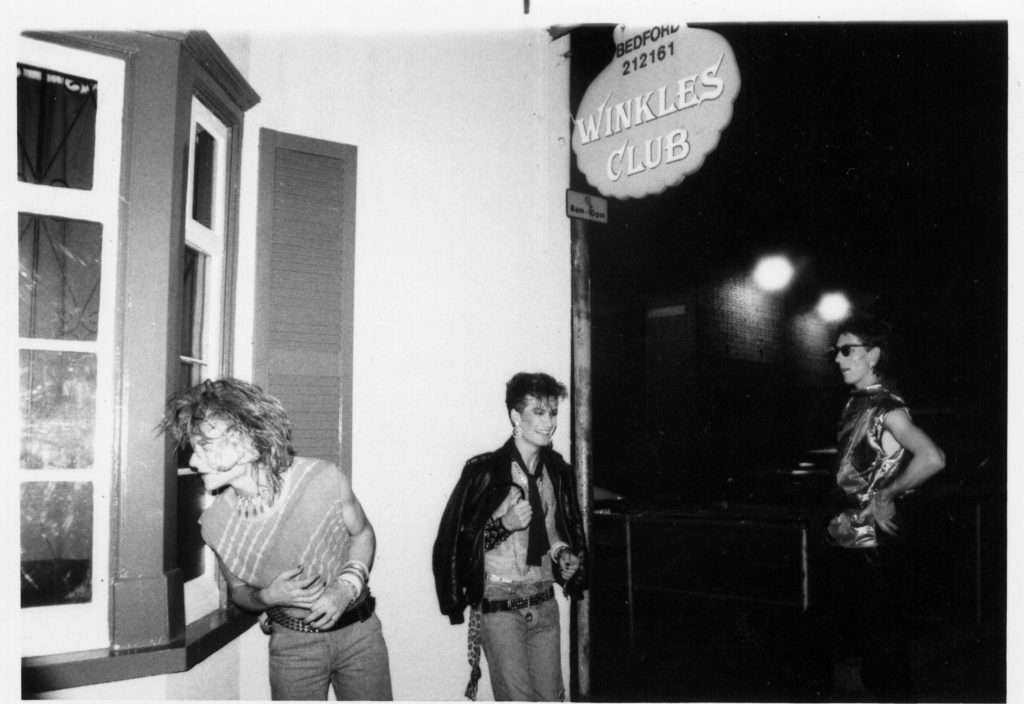 and with friends, including on the left, promoters the 'Makioka Sisters', Jenny and Shaz.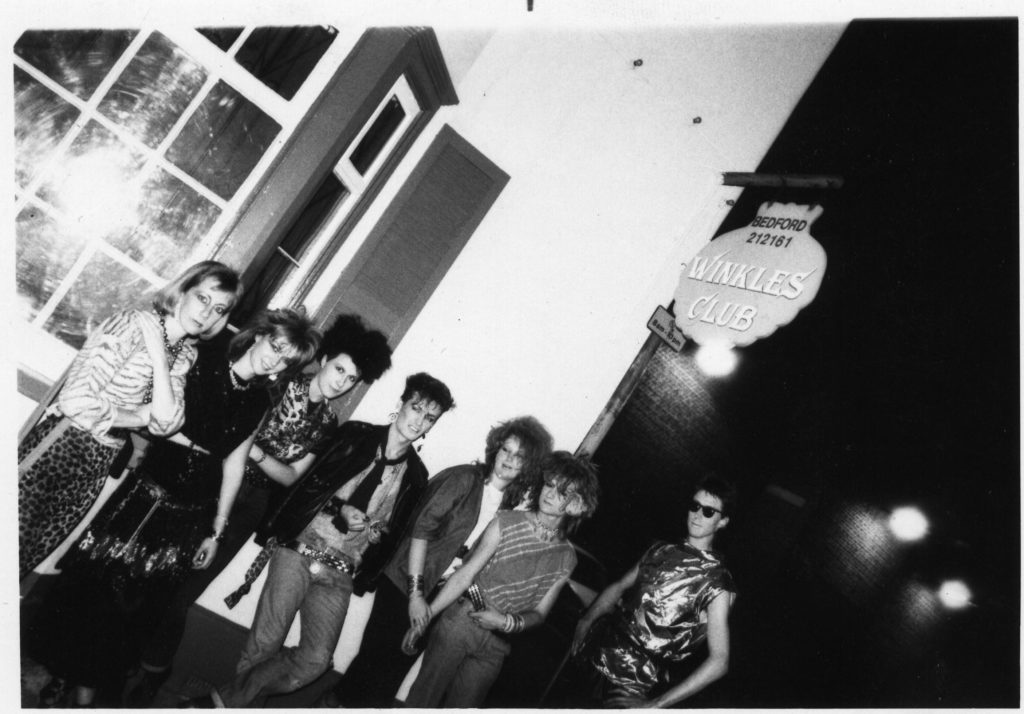 Photo credit/copyright: Dec Hickey
Beds Express review.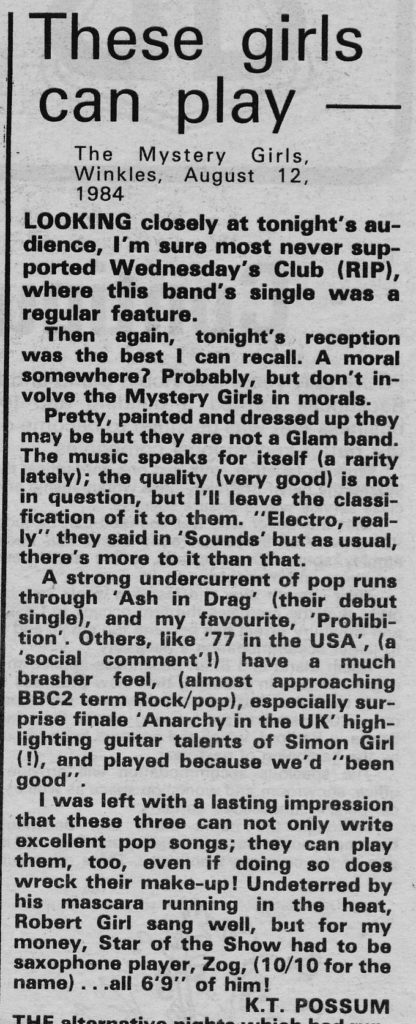 ---
01.51.05
THE STRANGLERS – Hanging Around – The Stranglers 7″ EP – A&M – 1977
Pink marble! I'd forgotten that. fresh out of girlfriend connections but Dunstable Queensway Hall and Cambridge Corn Exchange gigs in 1977 and the first three albums were the Stranglers for me. 🙂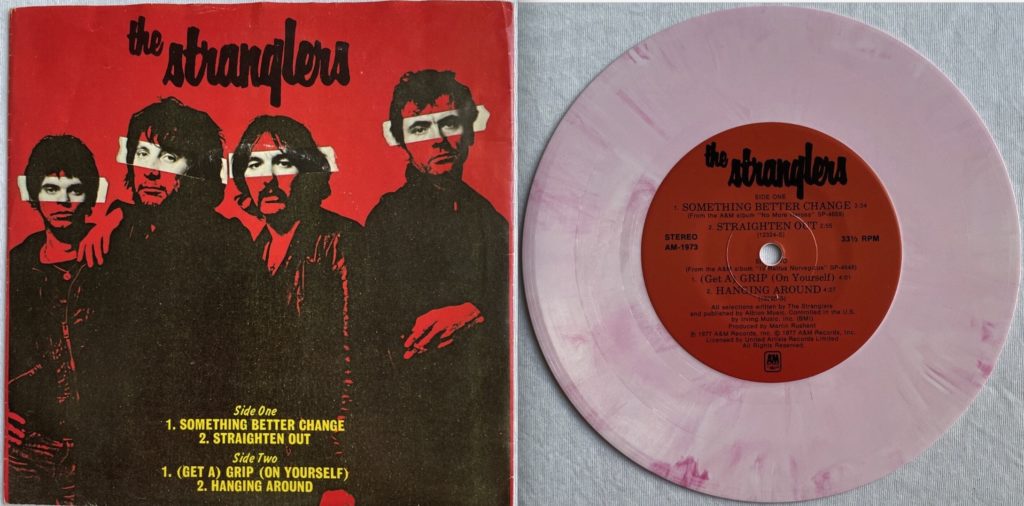 ---
01.55.15
THUS LOVE – Repetitioner * – Memorial, LP – Captured Tracks – 2022
To us of an earlier generation or two, maybe a bit of a Pete Murphy 'goth croon'-style here from vocalist, Echo Marshall – and an overall sound on Repetitioner that feels like a suitable backdrop to a sunny, early evening slot on a large festival stage.
---
Show 113 drops Mar 5.
And by an extraordinary coincidence, it will drop exactly fifty years… to… the… hour since my first ever gig going experience… which through a quirk of luck will be included.
Dec