41 Rooms, Playlist 52 
Uploaded Feb 4, 2018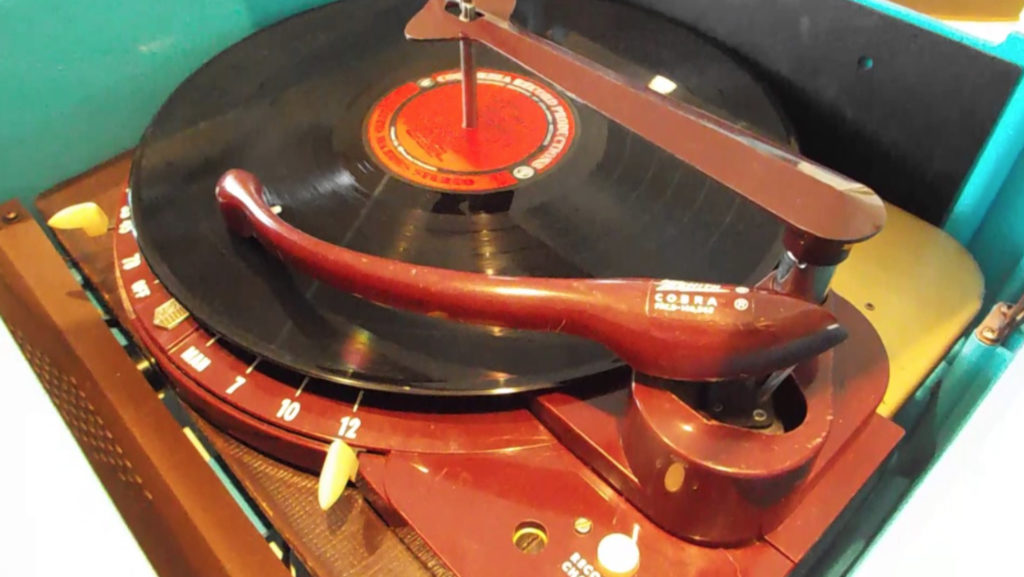 41 Rooms' Playlist 52 is 91% vinyl friendly. Near perfect
The tracks marked * have been given either a tiny or a slightly larger 41 Rooms 'tweak'/edit/chop/etc.
---
Lyric of Playlist 52: 
'Getting Up Is Not As Easy As Getting Down                                                   
I Think I Left My Life At JF Kennedy Lost And Found'
Assuming there's a real story here and it's not a couplet for couplets sake (it happens), then the EWH crew shade it.
---
00.00
(Intro) THE FLAMINGOS – Stars (Edit) – Unreleased demo – 1983 Episode #1 for info.
---
00.41
NEW ORDER – We All Stand * – Power, Corruption & Lies, LP – Factory – 1983
One of their finest moments, though for me, not with quite the 'presence' of the John Peel session version. Small margins.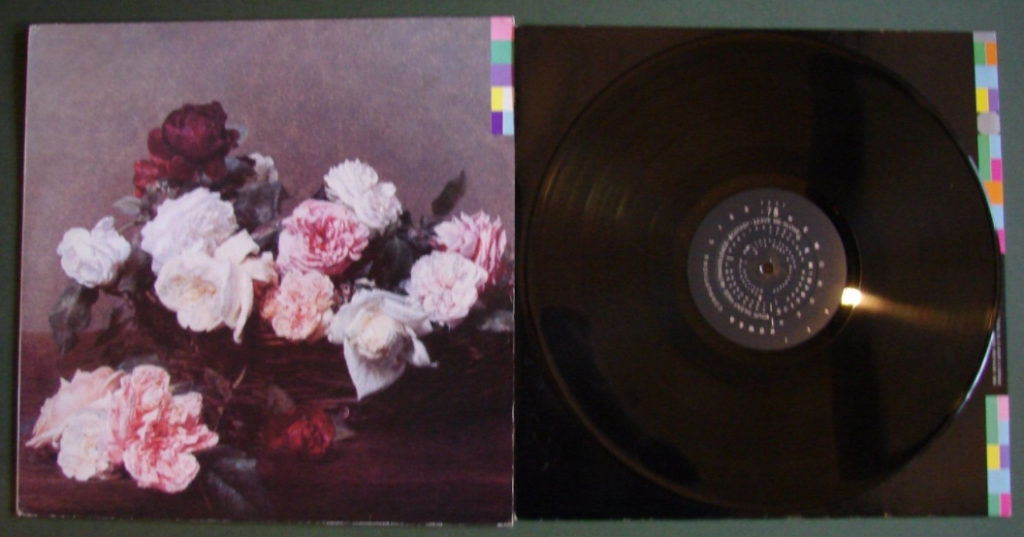 ---
06.03
LOW – Especially Me – C'Mon, LP – Sub Pop – 2011
Low don't do uptempo… and a few years back some bright spark on Youtube decided this particular track needed to be hauled even more 'downtempo'. 'A version of Dolly Parton's Jolene played at 33 RPM has been making the rounds on the internet as of late. Inspired by this, I decided to take Low's song "Especially Me" from their 2011 album "C'mon" and do the same thing. I ended up pitching up the slowed down version to make Mimi Parker's vocals sound a little more human'. A little more human? Oh dear. Stick with the fabulous original.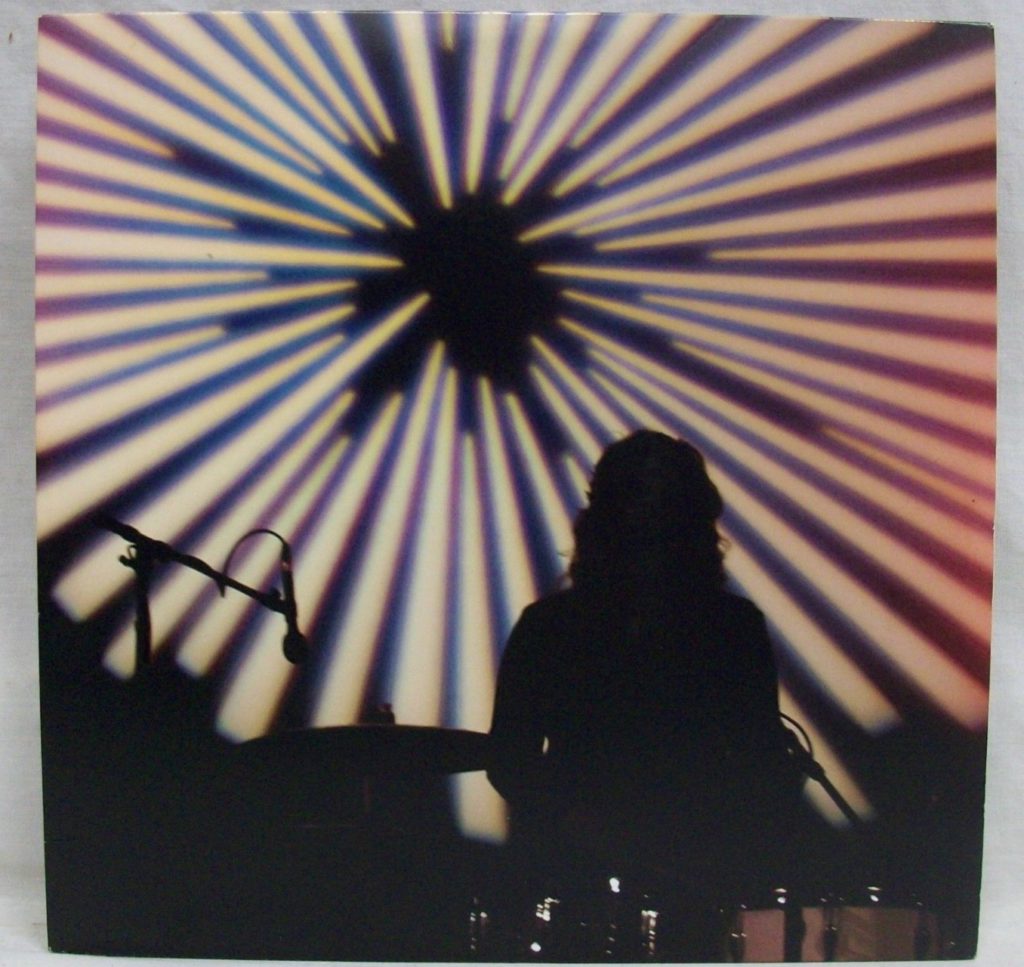 ---
10.45
SCOTT WALKER – The Bridge – Scott 2, LP – Philips – 1968
His shunning of 'pop' back in the mid sixties was one of the great retreats from the machine, and he continued that way til his passing in 2019.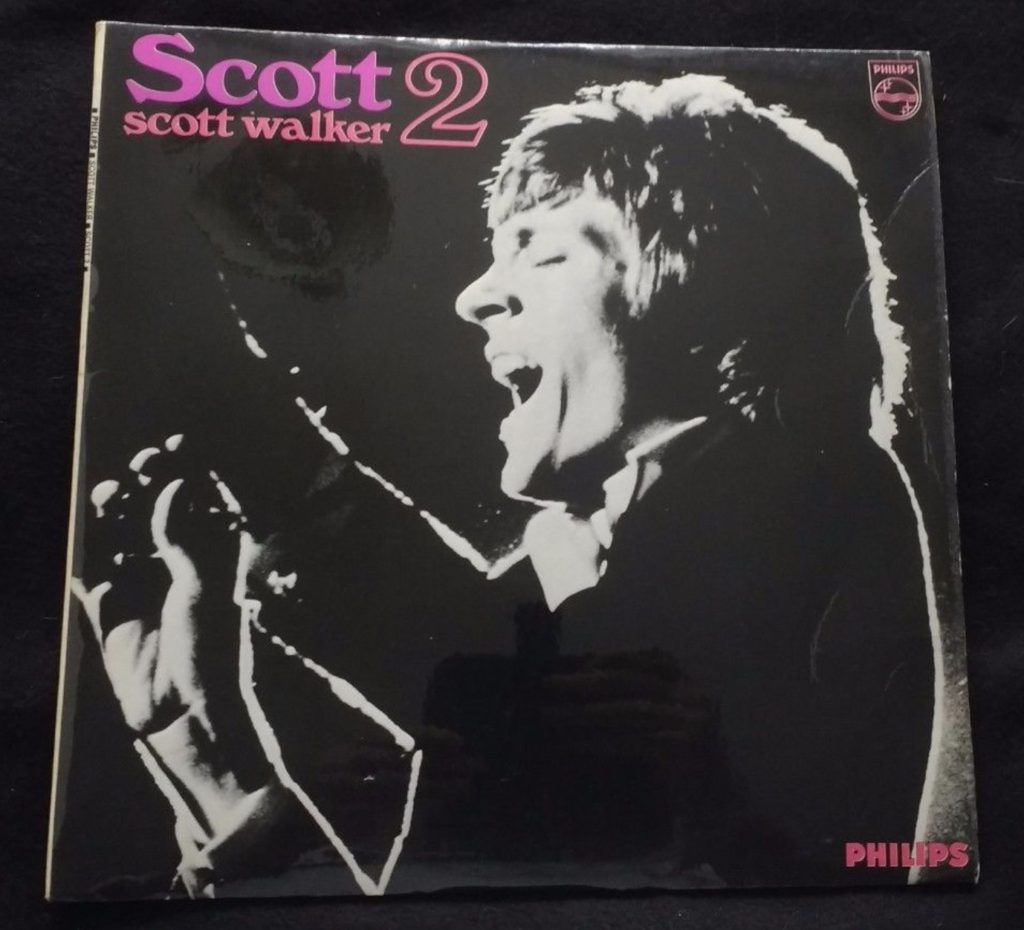 ---
13.16
THIS MORTAL COIL – Tarantula – Filigree & Shadow, 2LP – 4AD – 1986
Written by Colourbox's Martin Young and featuring Sunset Gun sisters, Louise and Deirdre Rutkowski, both very occasionally of this podcast parish, plus the vocals of Dominic Appleton, whose band, Breathless have released albums sporadically since the mid eighties. Ivo Watts-Russell (4AD boss back in the day) once sited Appleton as his favourite living male vocalist. That neatly sidestepped maybe having to consider where to place Elizabeth Fraser in an 'all-comers' list. 😉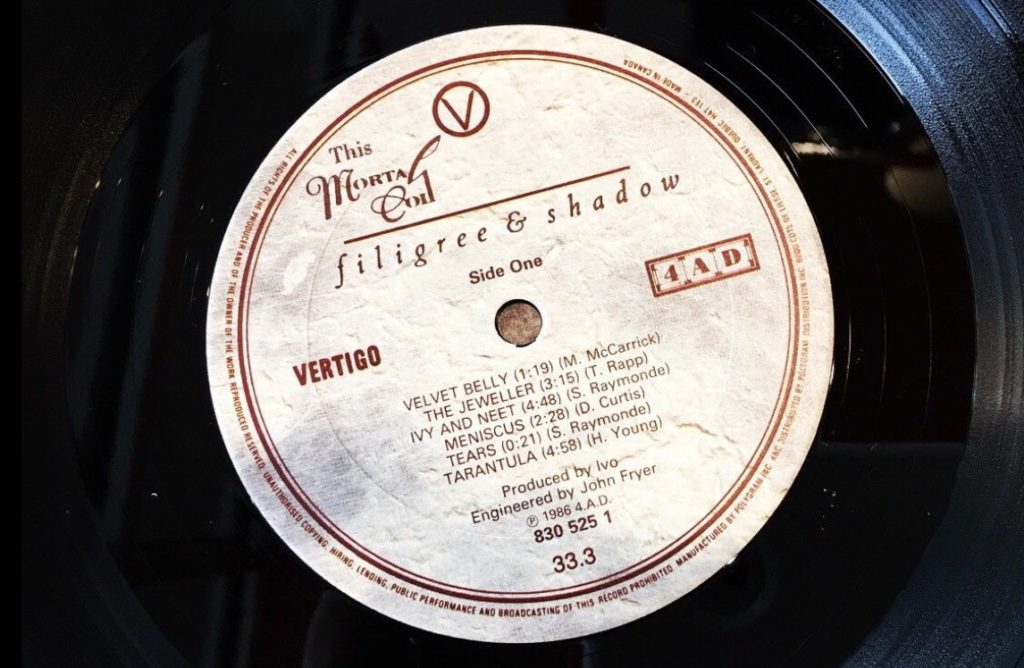 ---
17.39
EYELESS IN GAZA – My Lost Melody – Orange Ice & Wax Crayons, LP – Document – 1992
Martyn Bates has occasionally playfully taken a snippet of a lyric or three onwards to become album titles but here EIG took to 'hinting' at a song years before finally releasing it in full. Teasing as a one minute plus instrumental, My Last, Lost Melody saw out 1986's Back From The Rains album and six years later this full blown, swooning pop masterpiece surfaced, though I think I may have had it on a tape Martyn gave me in the mid 80s. If I can find it…
My test pressing.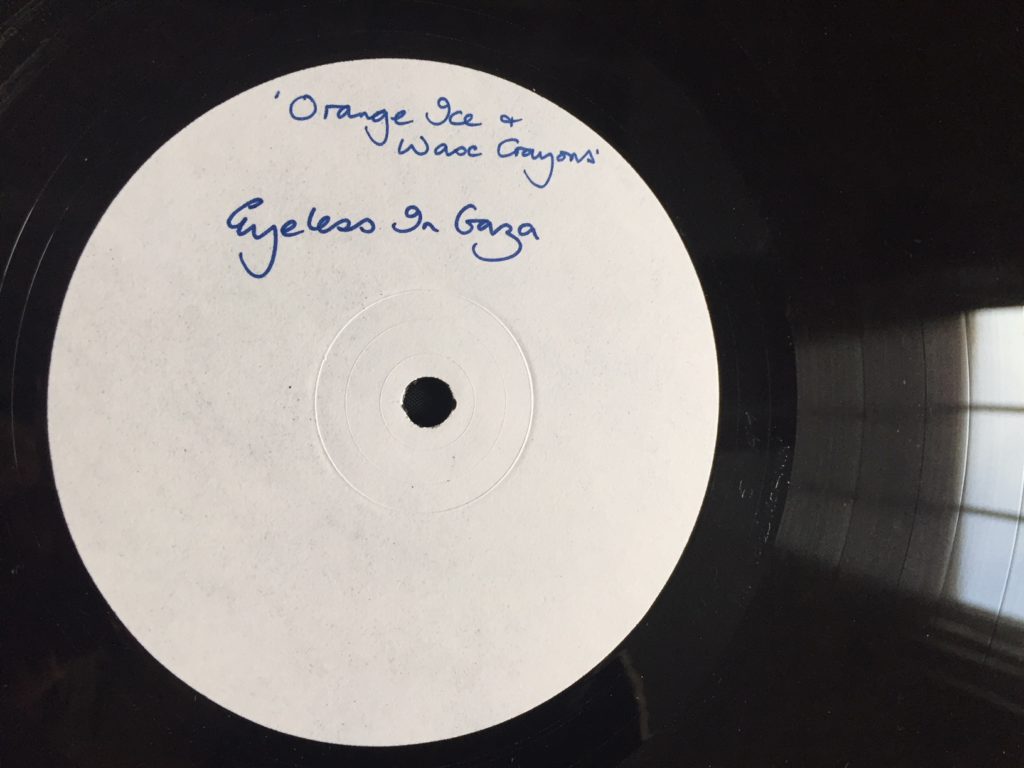 and someone else's.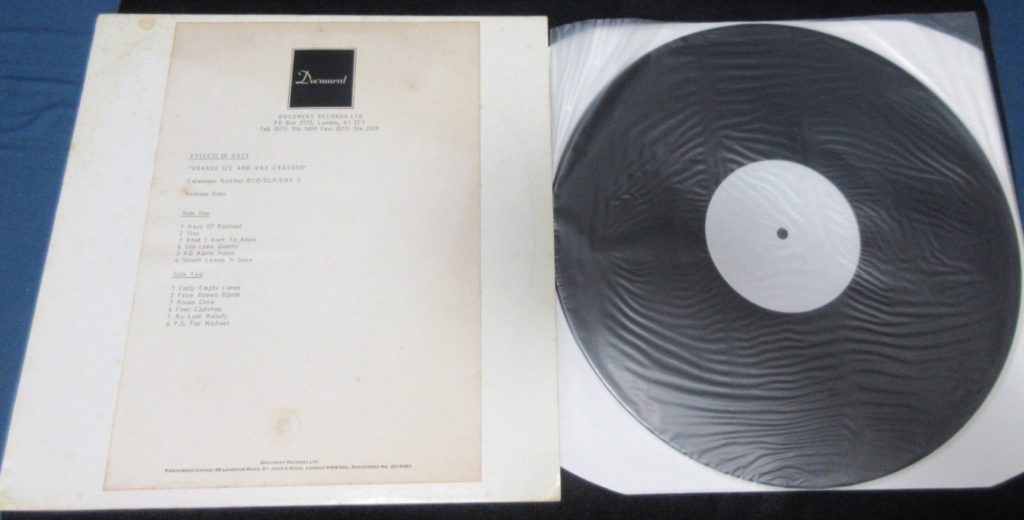 ---
22.04
FAT JON THE AMPLE SOUL PHYSICIAN – You Are – Lightweight Heavy, 2LP – Exceptional – 2004
'Slacker' hip hop soul… and damn fine with it! Sadly, only the CD version in my collection, though I'll have to happen upon a very cheap copy of the vinyl to warrant getting it for the two tracks I really rate.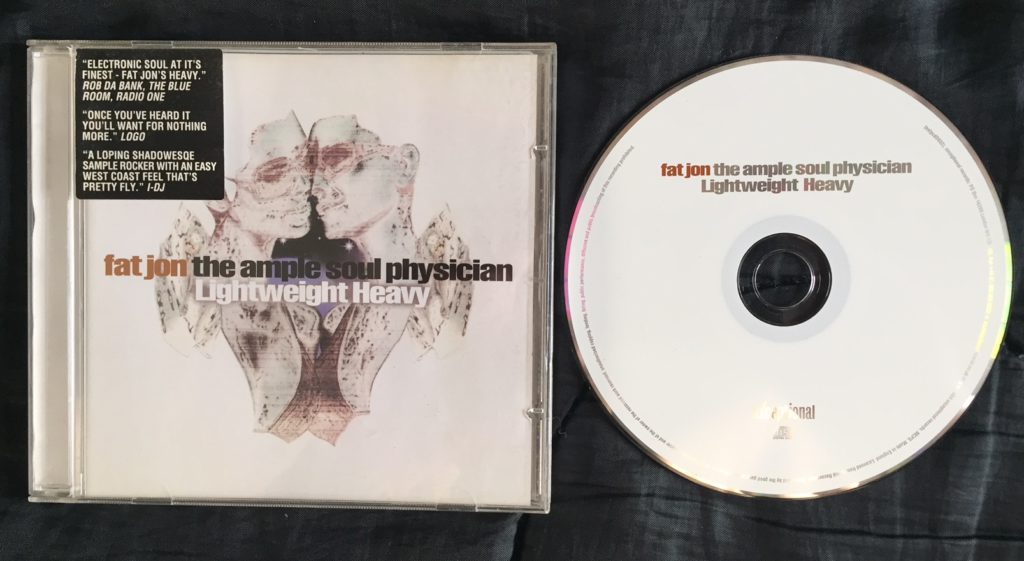 ---
25.21
DAVID BOWIE – Wild Is The Wind – Station To Station, LP – RCA – 1976
Scanning the writing credits wasn't something I did a lot of in my youth so it was a few years before I realised this song had history well before Bowie got to it. Johnny Mathis and Nina Simone had led the way, and a meeting with the latter prompted the Thin White Duke to include it on Station To Station, midway through my favourite DB period.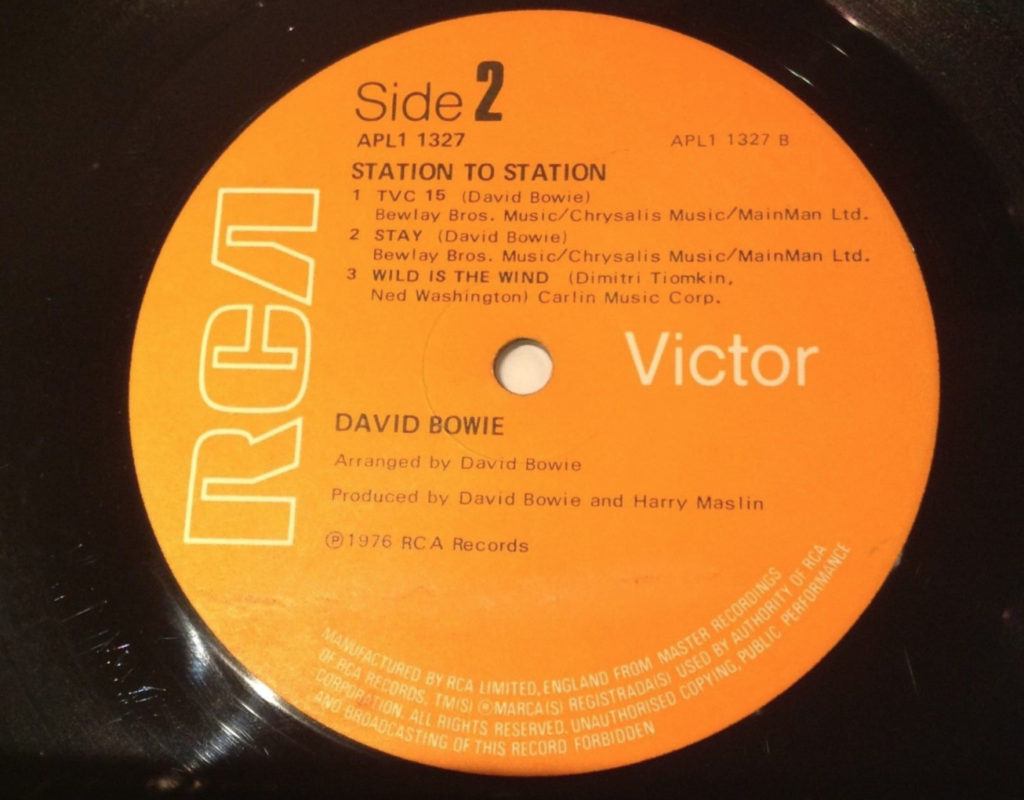 ---
30.47
COLORAMA – Out Of Line * – Box, CD only – See Monkey Do Monkey – 2010
An Edwyn Collins gig at London's Union Chapel in 2013 (cheers Robin Stevens) is where I caught this lot.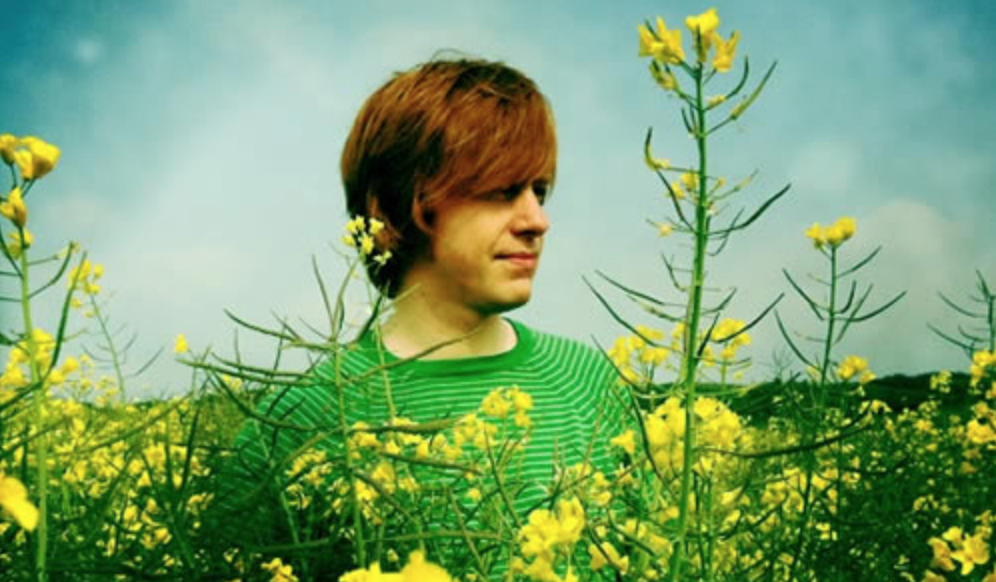 ---
34.13
DELTA 5 – Colour – 7″ – Rough Trade – 1980
Saw them once only – supporting the Teardrop Explodes at London's Lyceum in 1980 – and then bought a bunch of their singles over the next couple years.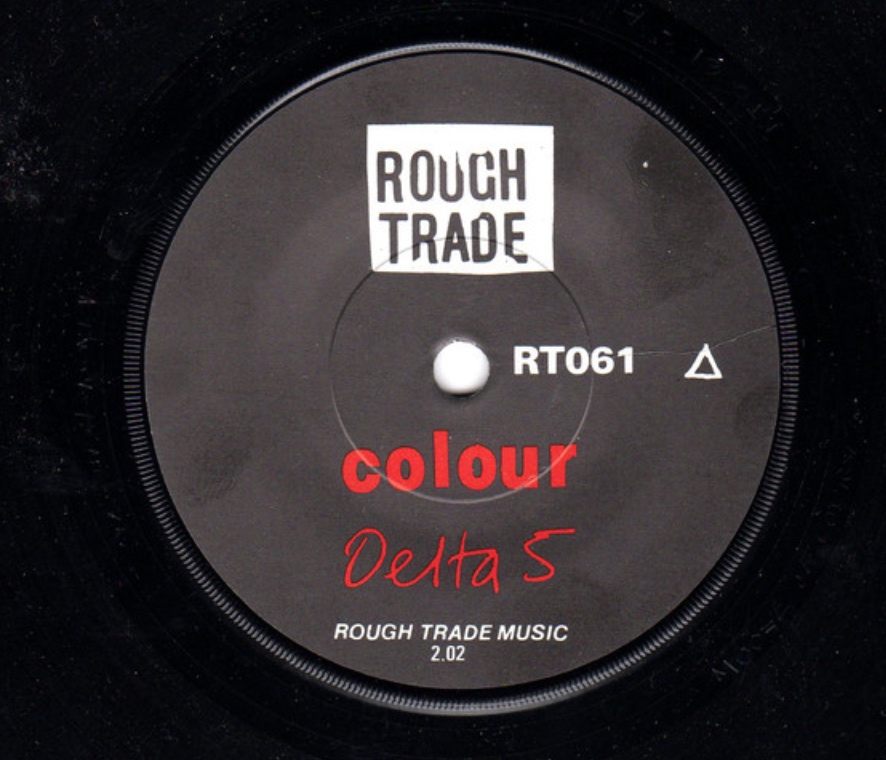 A Rough Trade US test pressing. Not mine.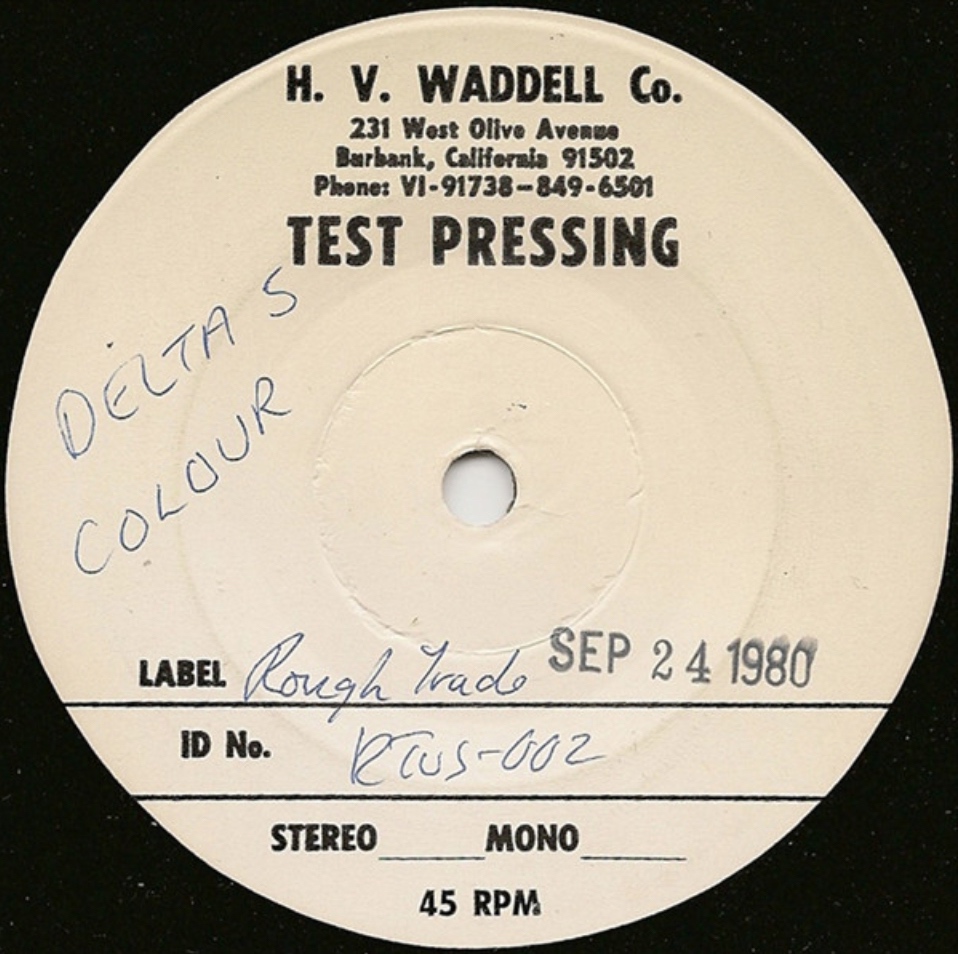 ---
36.13
AU PAIRS – It's Obvious (LP Version) – Playing With A Different Sex, LP – Human Records – 1981
It's noticeable how 'charged' this version gets in the middle.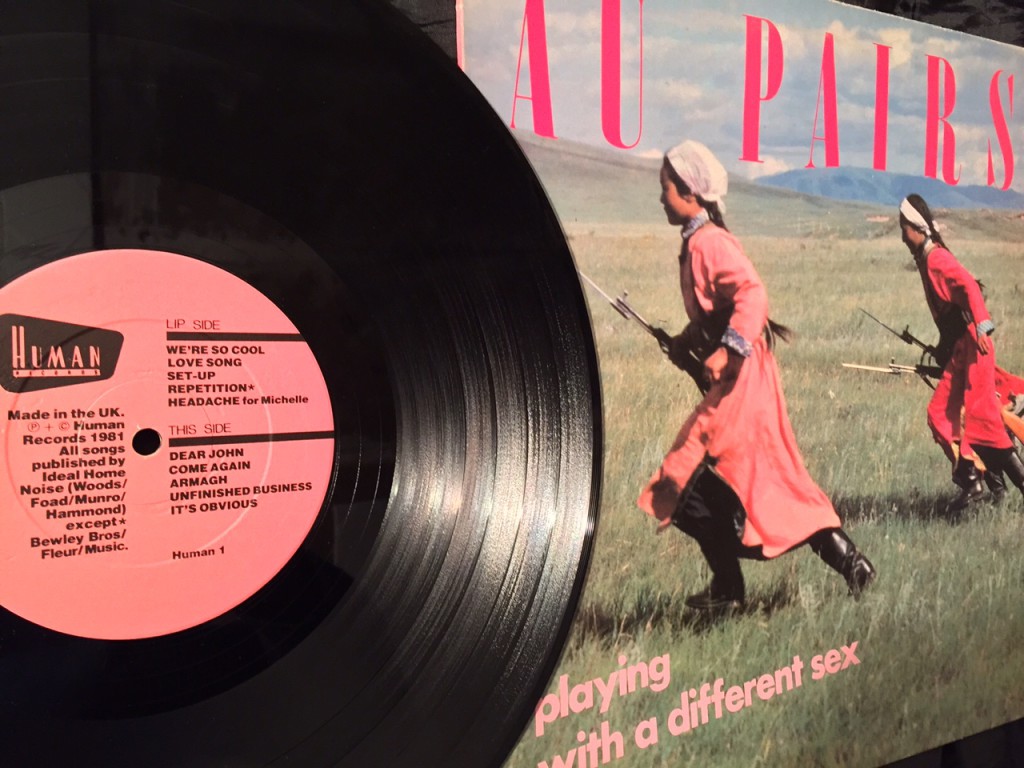 UK test pressing. A $100 Buy Now/Make Offer eBay listing in Jan, '18, someone went for it at some point.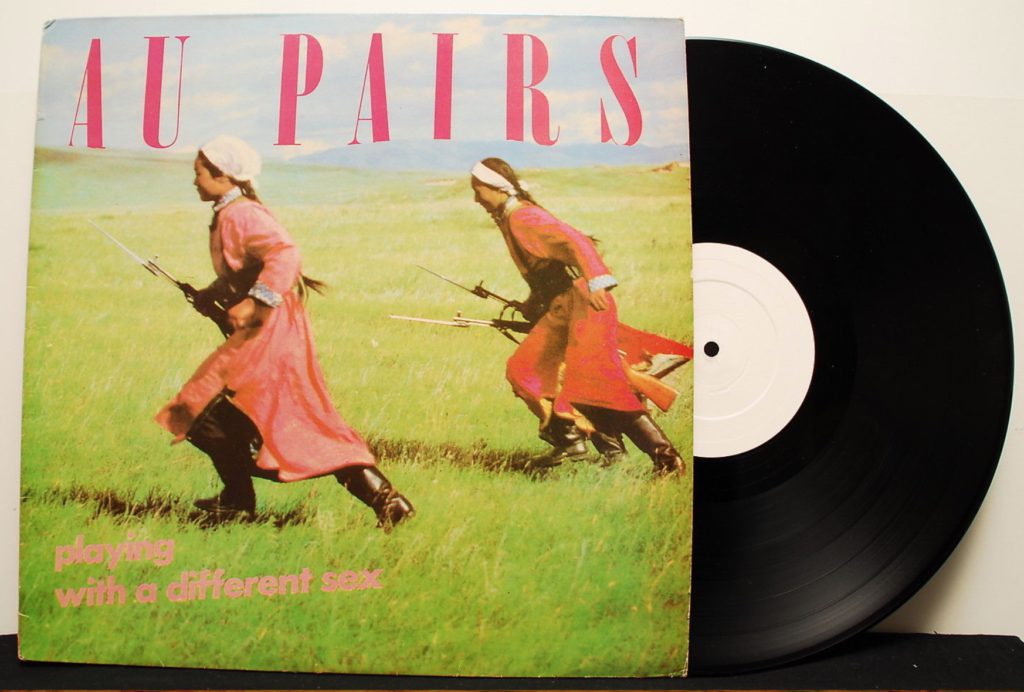 ---
42.18
FUTURE ISLANDS – As I Fall * – In Evening Air, LP – Thrill Jockey – 2010
See through vinyl – nice. Sam Herring's stage movements – uncomfortable viewing.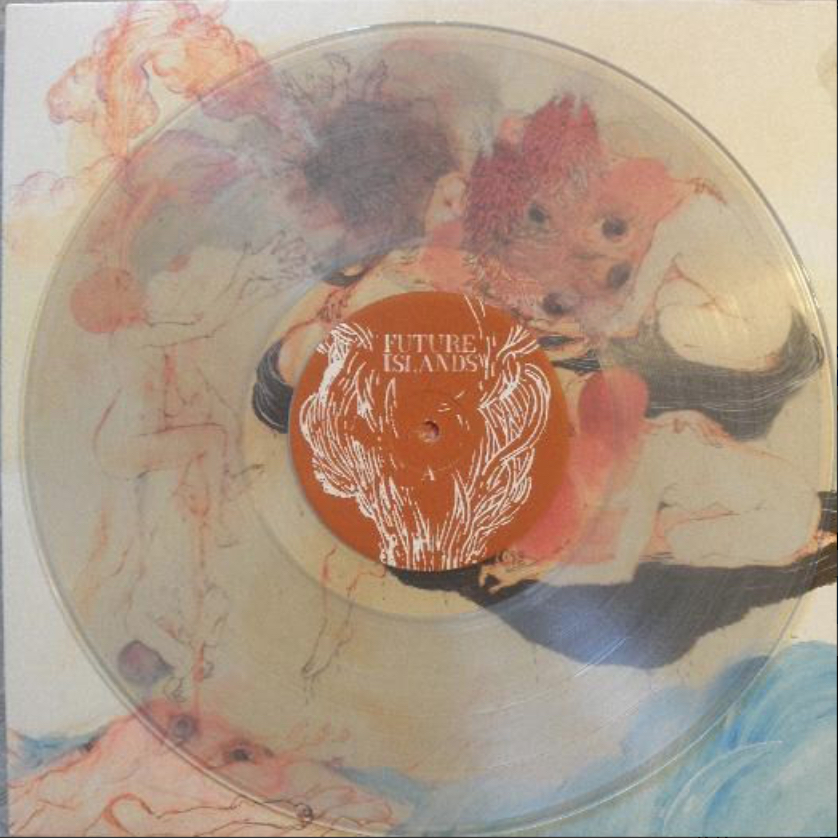 ---
45.20
GNAG OF FOUR – Glass – Entertainment, LP – EMI – 1979
'Always thought life should be so easy. It seems that I have misunderstood'
Intertwined with a wide-eyed enthusiasm for life, it's possibly a common state of mind in youth.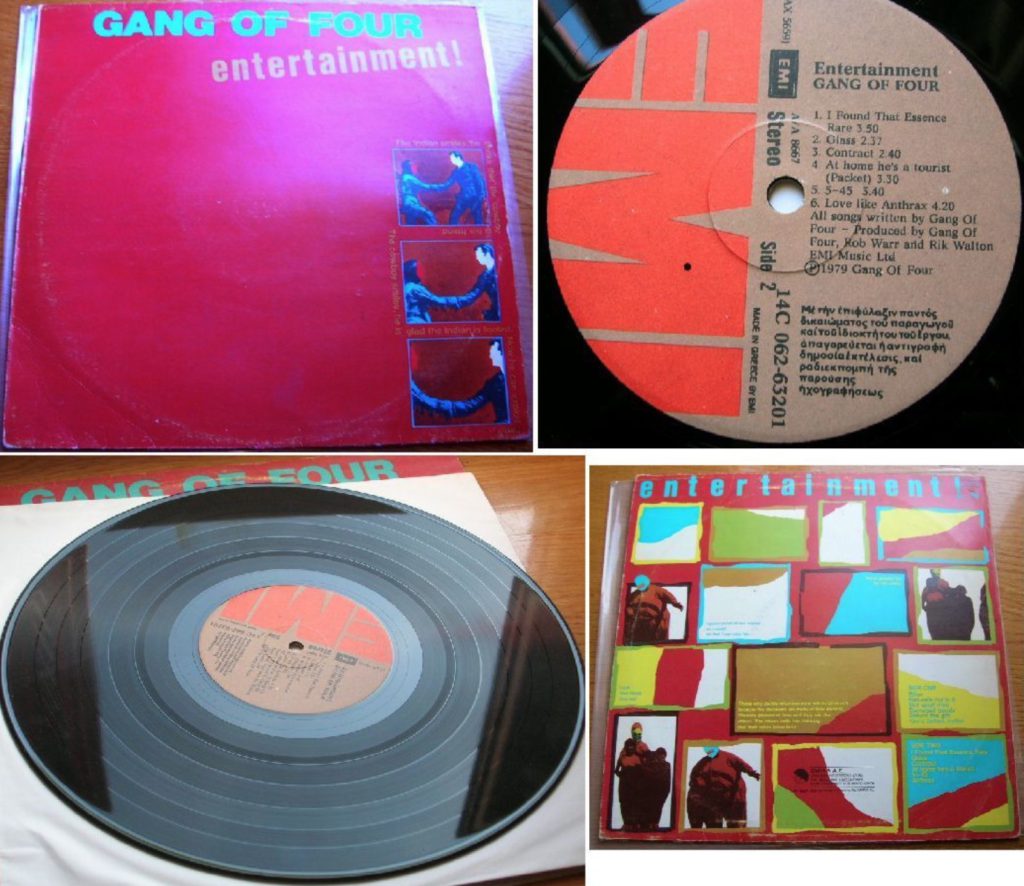 ---
47.48
JAPAN – Obscure Alternatives – Obscure Alternatives, LP – Ariola Hansa – 1978
From their second album, and visually still with a bit of a New York Dolls fixation.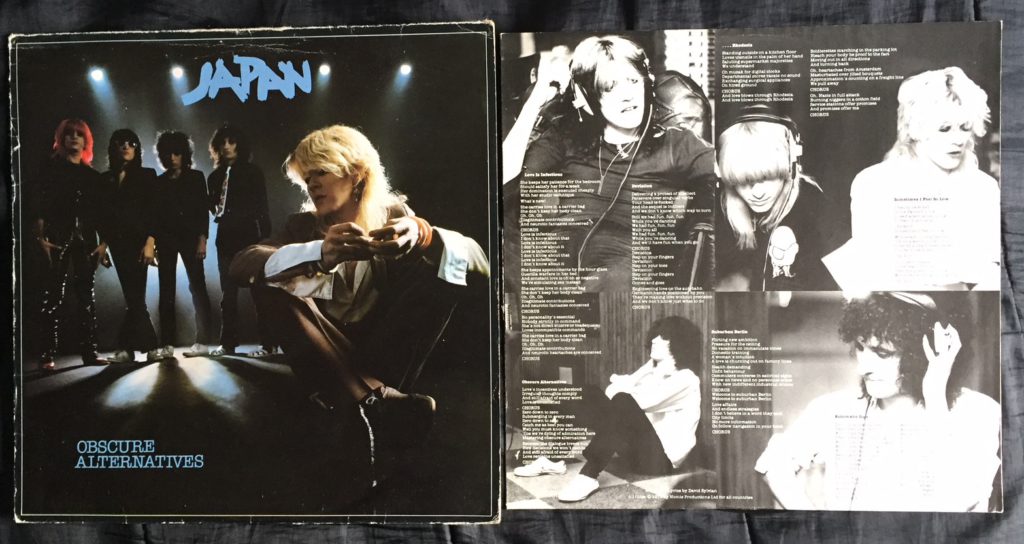 ---
54.06
ULTRAVOX – Slow Motion – Systems Of Romance, LP – Island – 1978
As of 2018, John Foxx will be 70 in Sept! Let's all get our heads around that one for a moment.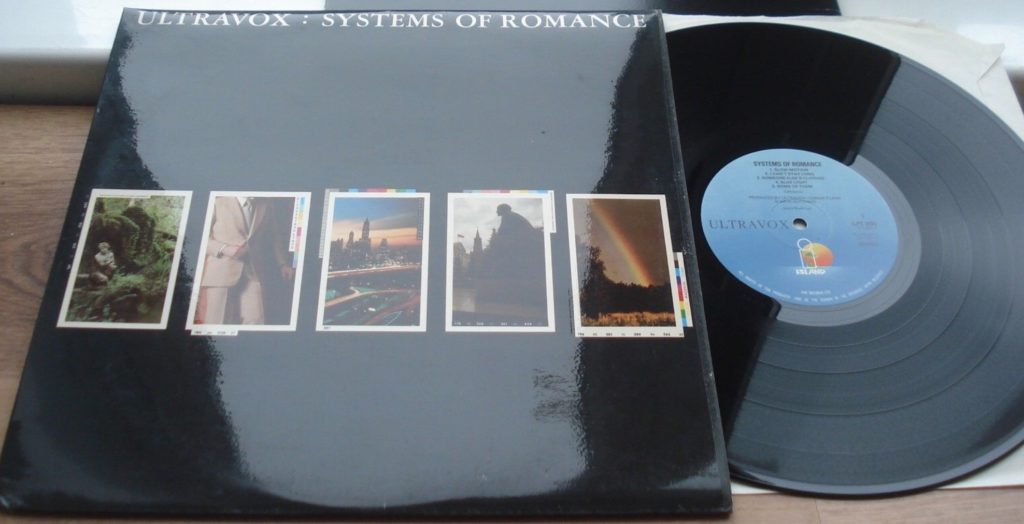 ---
57.12
ELECTRIC WIRE HUSTLE – By & Bye – Love Can Prevail, 2LP – Somethink Sounds – 2014
To these ears, one of the great tracks of modern times.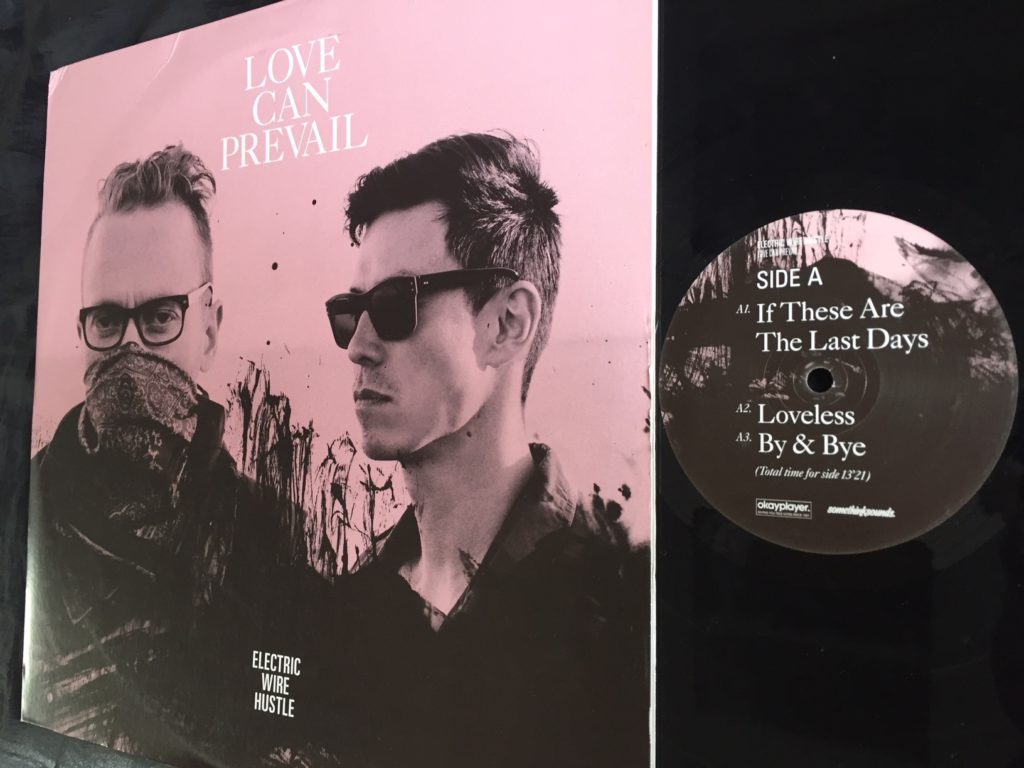 ---
59.14
TALKING HEADS – I Zimbra – Fear Of Music, LP – Sire – 1979
Royalty.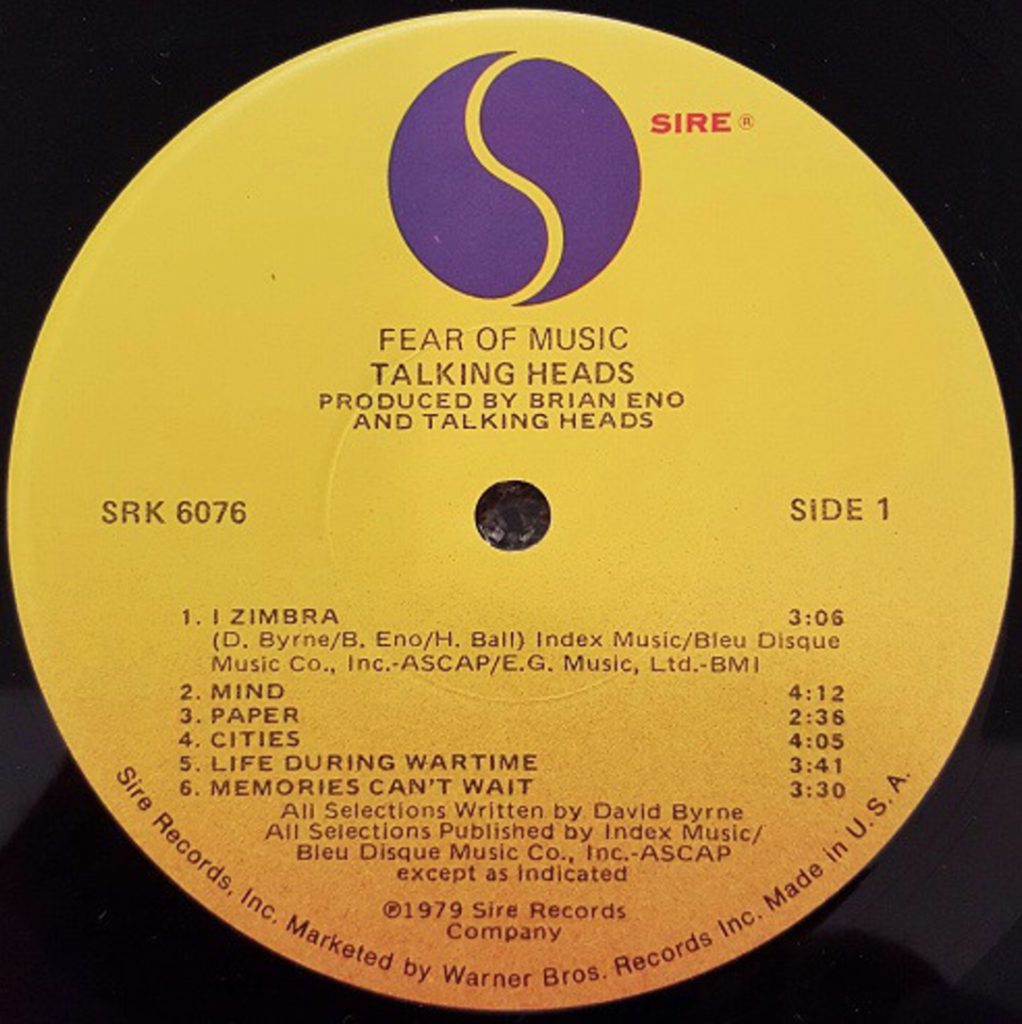 Half time tea break… The first 41 Rooms mug in da house! Or any house! A Sheffield house, to be precise. Cheers, Vivien. As modelled by Robin.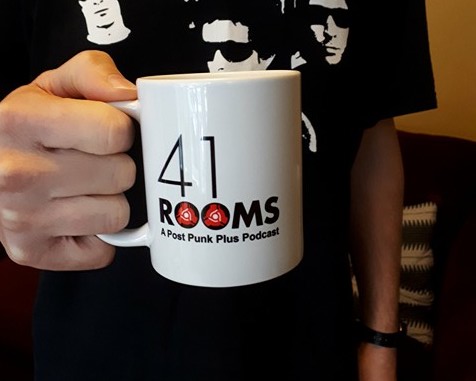 01.02.08
SELEBRITIES – When I Look At You – 12″ b-side – Cascine – 2011
'There's something about you that I don't like' utters Maria Usbeck. Steer clear.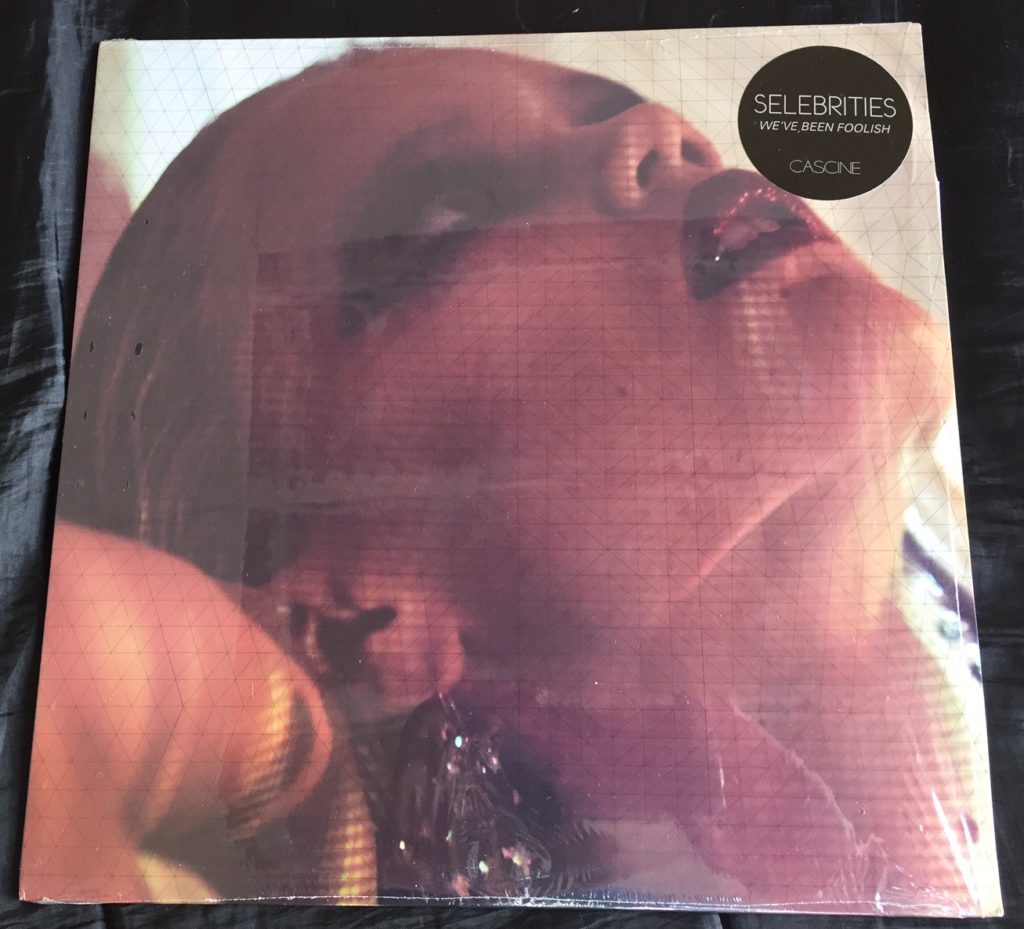 ---
01.05.33
HULA – Get The Habit – 12″ – Red Rhino – 1985
'Following their hit LP Murmur, Hula present a radicalism that's ultimately quite conservative. Bits of backward tape, random sounds, noise and effects (by now, elements of an entirely conventional vocabulary) are harnessed to emphasise and punctuate two slabs of modernist white-funk. Insistent beats, Stax-style stabbing saxes, drum breaks and chanted chorusses – the breaks are right – if what fills 'em is 'unexpected'. A hit, naturally.' – Richard Boon, The Catalogue #28, July '85.
Unbelievably this is Hula's first outing on 41 Rooms. Hopefully original member (and still extremely good mate) Alan Fisch won't notice this slip up.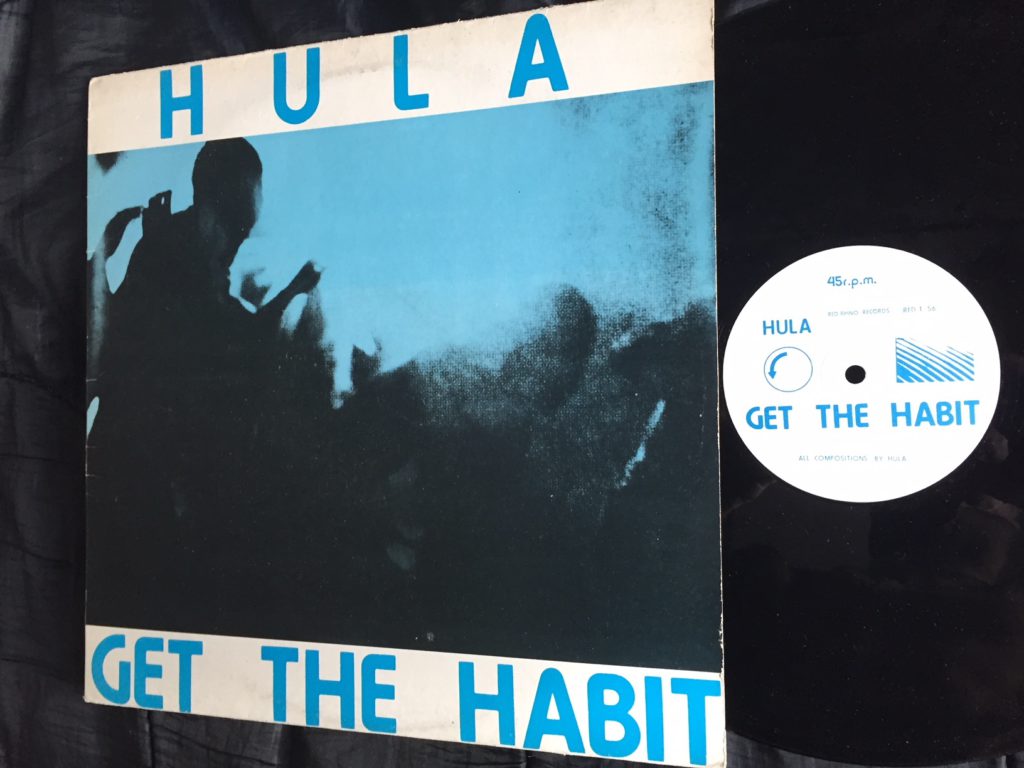 ---
01.09.42
GLAXO BABIES – Shake (The Foundations) – 7" – Heartbeat Records – 1980
A bit of 'agi-funk' from down Bristol, UK way.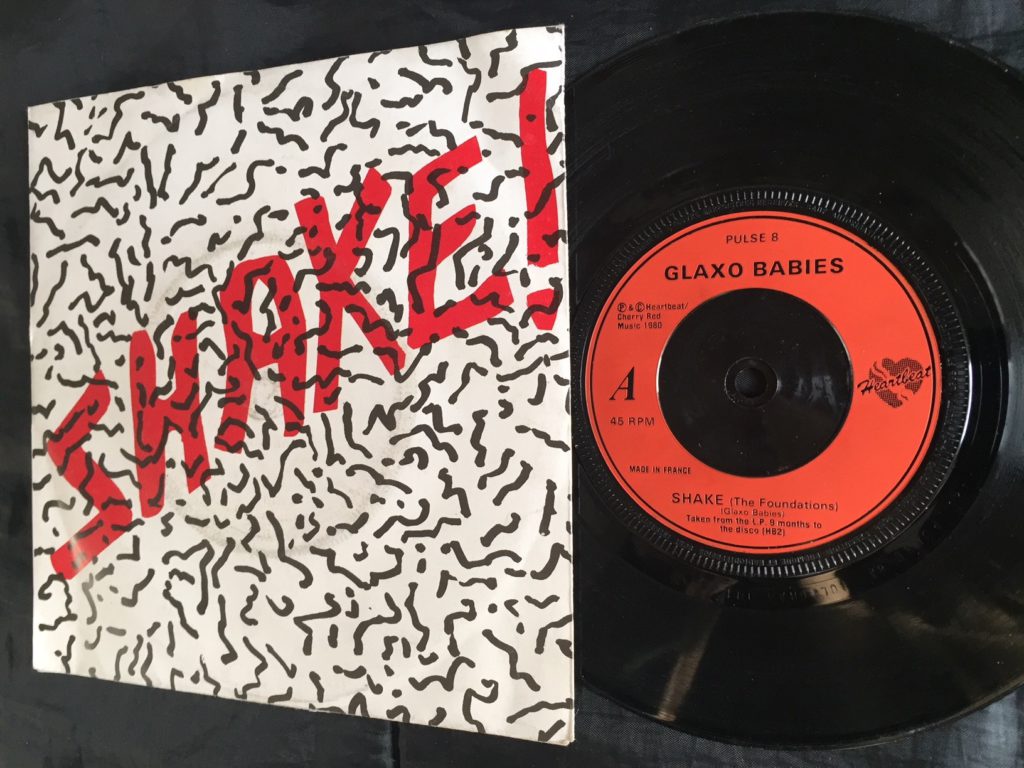 ---
01.13.12
SHALAMAR – There It Is – 7″ – Solar – 1981
In the midst of possibly my favourite year for music – heavily populated by post punk type sounds – this! Jeffrey Daniel was yet to bemuse us with his body poppin' on Top Of The Pops but this was and still is one gloriously uplifting bit of funky pop soul.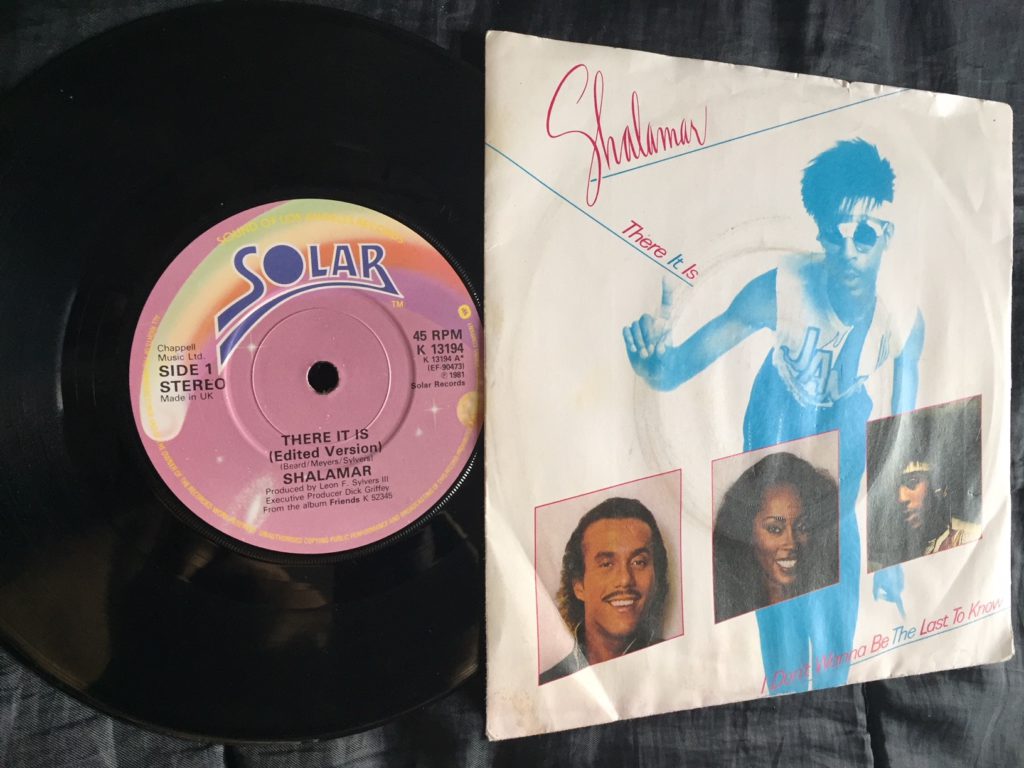 ---
01.16.21
LOOSE ENDS – Don't Be A Fool – 12″ – 10 Records – 1990
They had tooons to rival Soul II Soul in the UK beats 'n' soul 80s/90s scene – and this was one of them.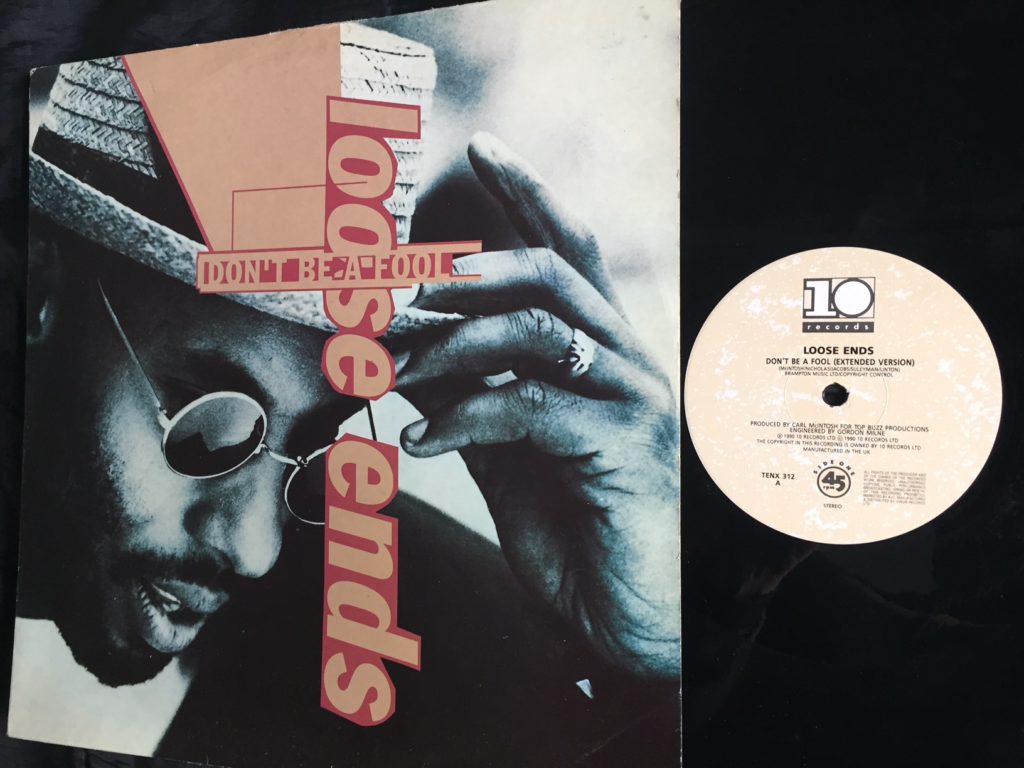 ---
01.20.21
TINDERSTICKS – Friday Night – Across Six Leap Years, LP – Lucky Dog Recordings/City Slang – 2013
At the old windy and damp version of London's St Pancras station on a Sunday late afternoon somewhere in the mid nineties I saw a large contingent of Tindersticks personnel, accompanied by some female other halves, I think a child or two… and some suitcases. A standout sight, they had the feel of a back in time/post war collective off on a group holiday. Pontins… Butlins… albeit with long overcoats.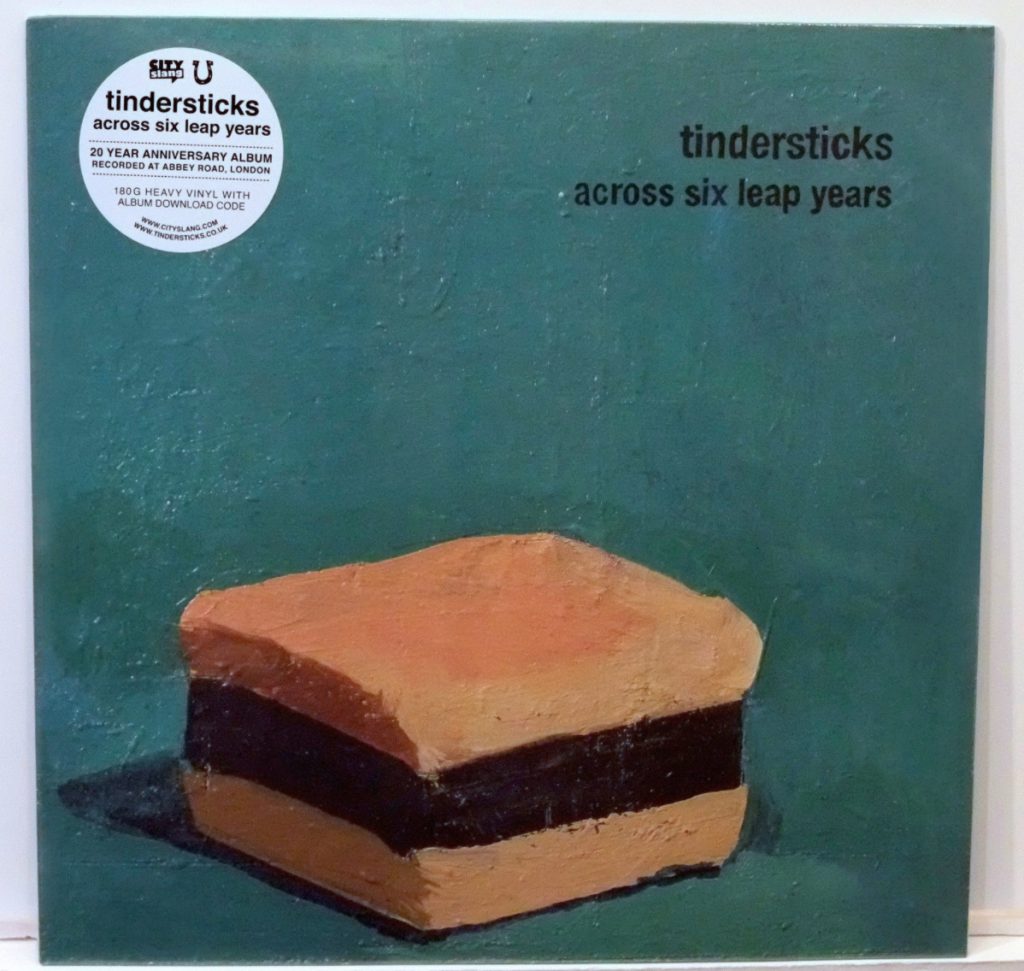 ---
01.25.15
PAUL BANKS – The Base – Banks, LP – 2012
Also the vocalist of New York spawned alt rockers, Interpol he might have had the shine slightly taken off his street cred by being born in Clacton-on-Sea, Essex (UK). 🙂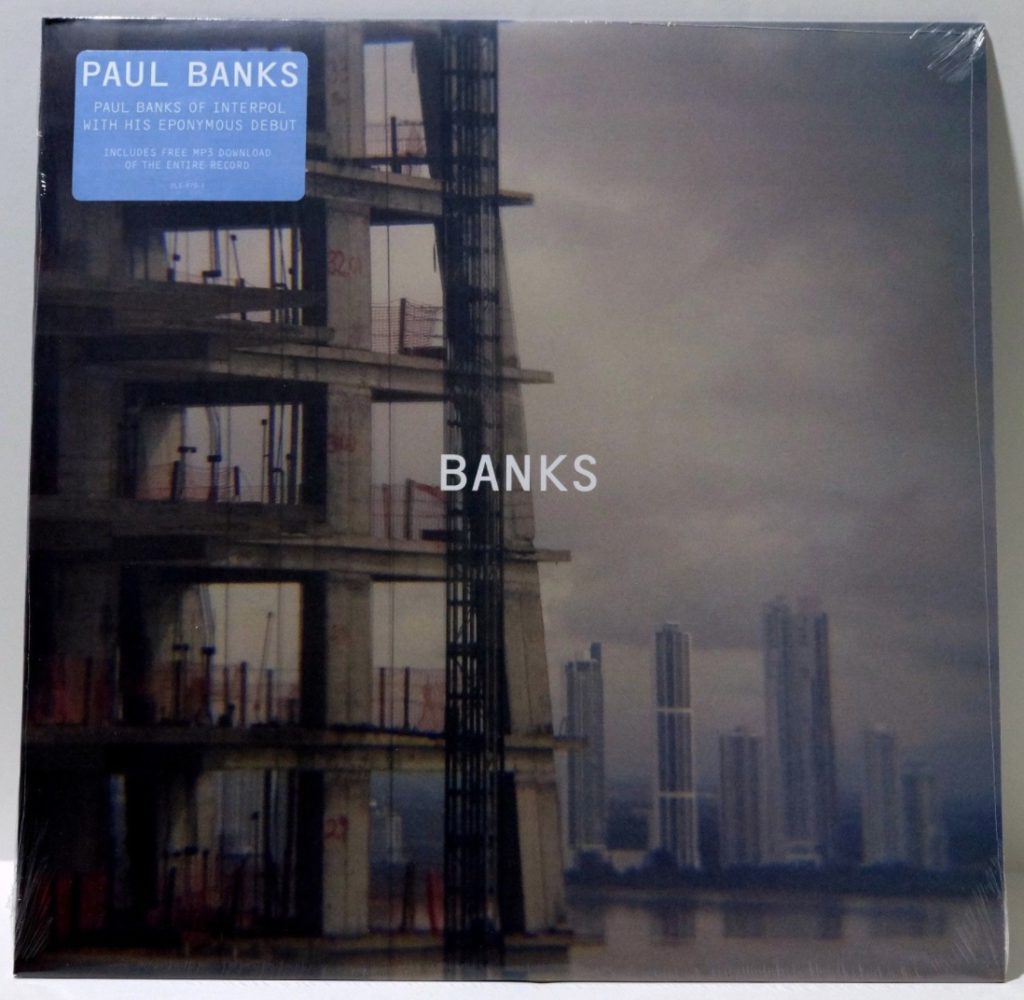 ---
01.28.59
BERNTHÖLER – My Suitor – 7″ – Blanco y Negro – 1984
Although I taped it off John Peel's radio show back in the day I wasn't really bowled over by this then, but its charm has grown on me over the years.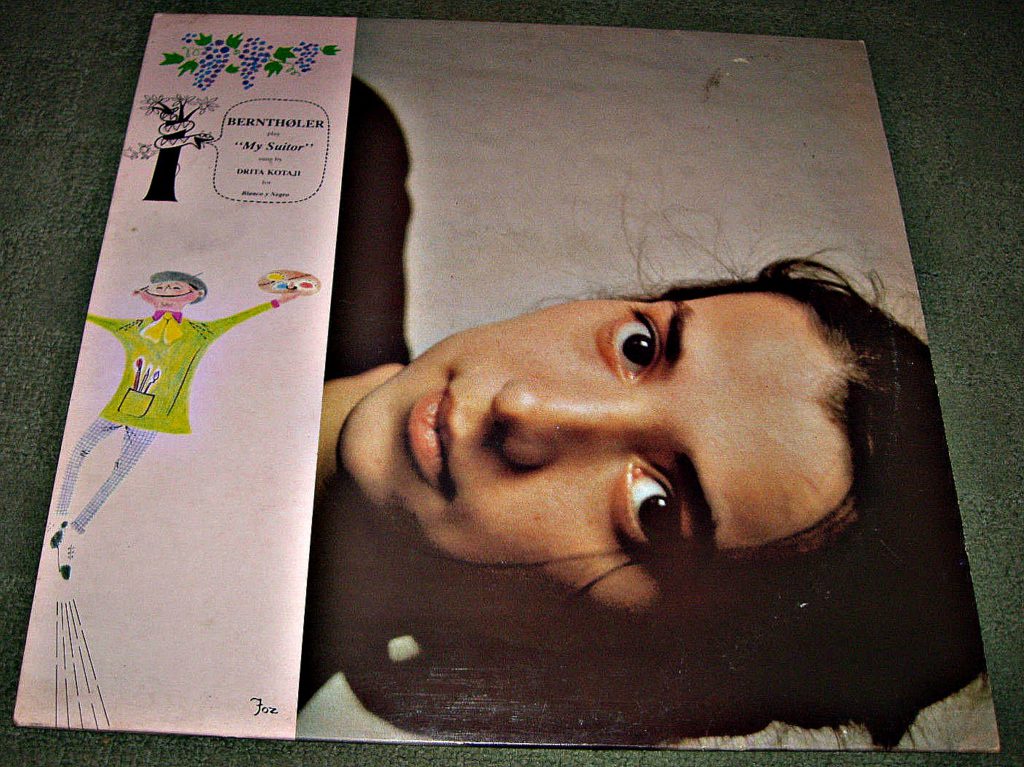 ---
01.32.05
TUMBLEWEED – Good Morning Heartache – (Unreleased) – 1997-8
A real reason to use the tumbleweed pic that crops up on a 41 Rooms playlist when info or a photo are in very short supply. Here, it's because Tumbleweed was briefly indeed the moniker of one Tom H, a very talented student on the Commercial Music Course at the Uni of Westminster, out in Harrow, London in the late 90s – and this is the second of his ancient and unreleased demos to feature on 41 Rooms.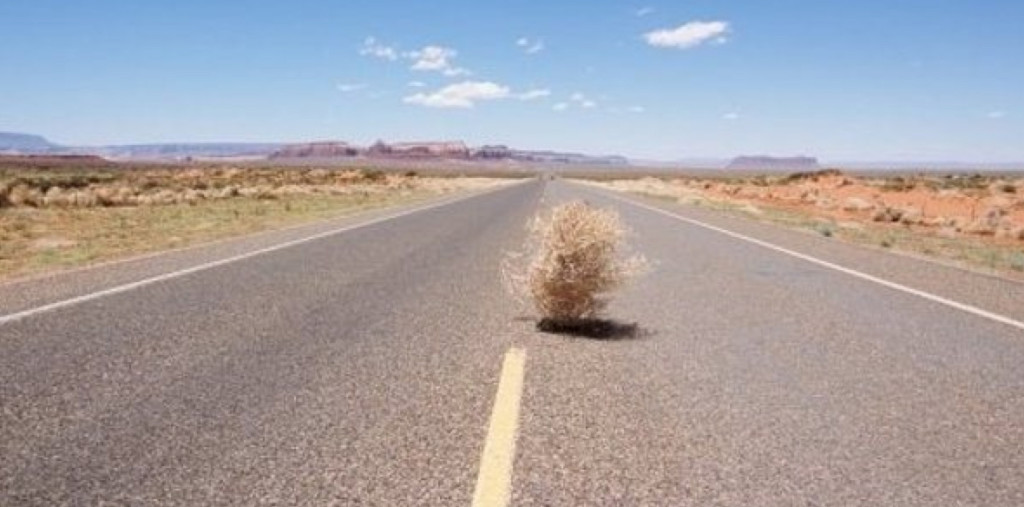 ---
01.36.01
MARTIN DUPONT – Hot Paradox – Hot Paradox, LP – Facteurs d'Ambiance – 1987
A mid 80s French group, none of whom were called Martin… or Dupont.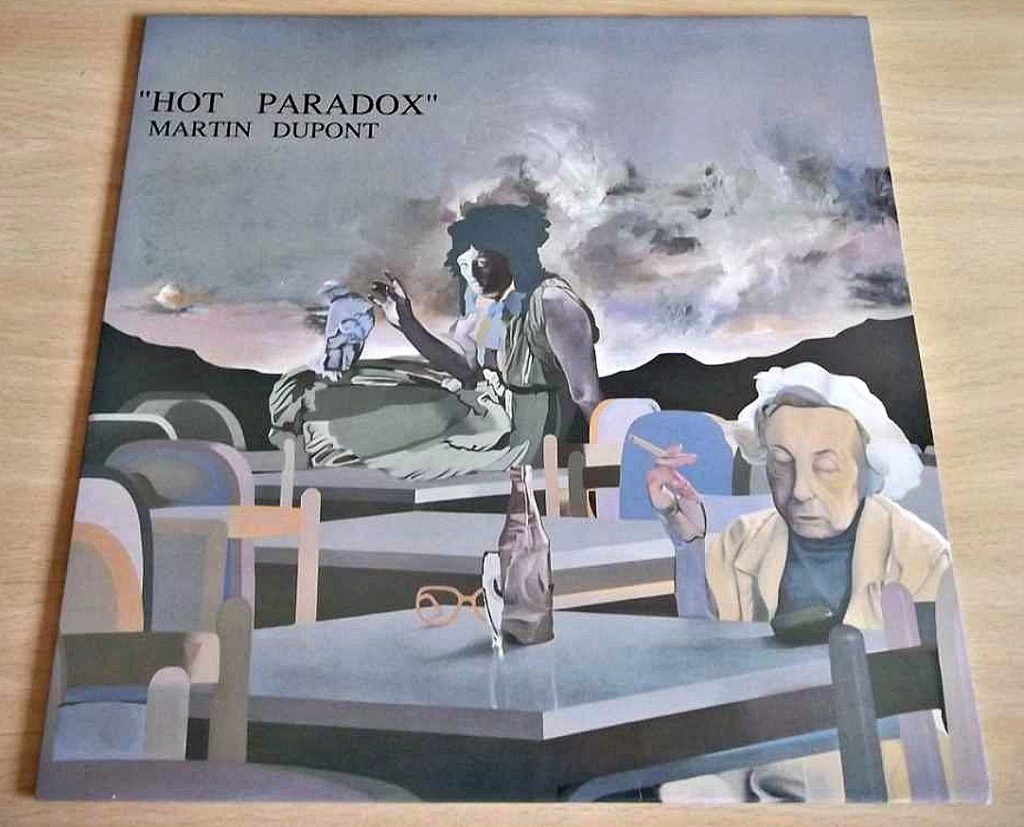 ---
01.40.58
WAH! HEAT – Don't Step On The Cracks – 7″ b-side – 1980
Pete Wylie on fighting form.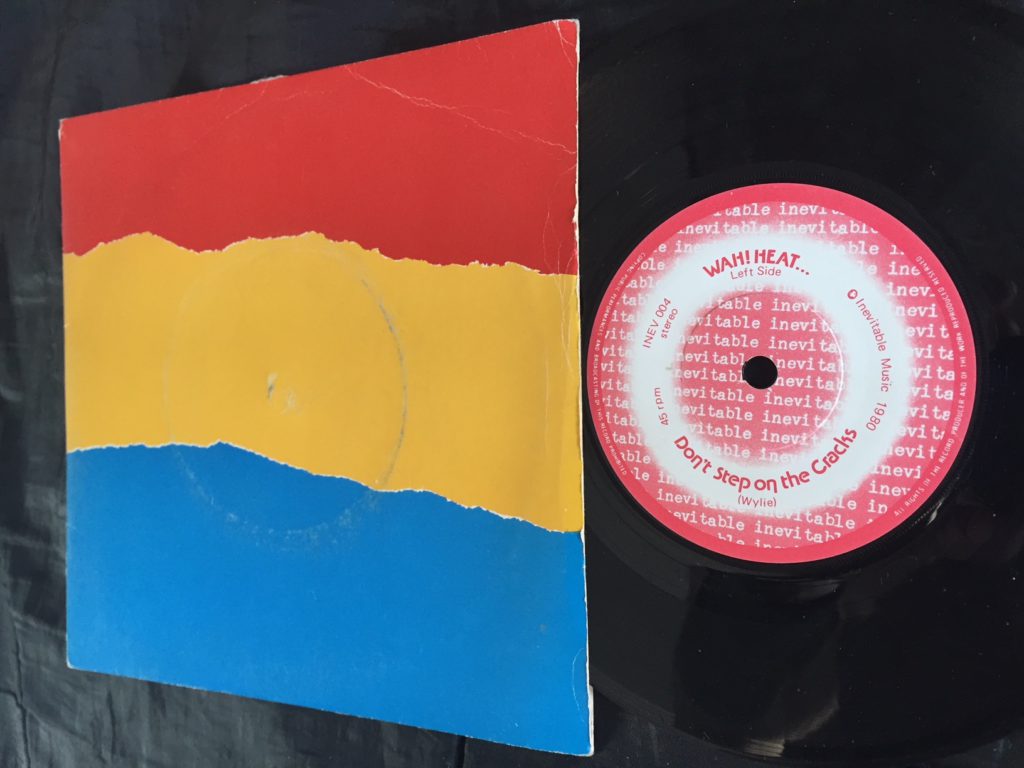 ---
01.43.56
ECHO AND THE BUNNYMEN – Read It In Books * – The Peel Sessions, 12″ EP, – Strange Fruit – 1988
Recorded on Aug 15, 1979 in the Maida Vale, London set up responsible for hundreds of great, near spontaneous recordings.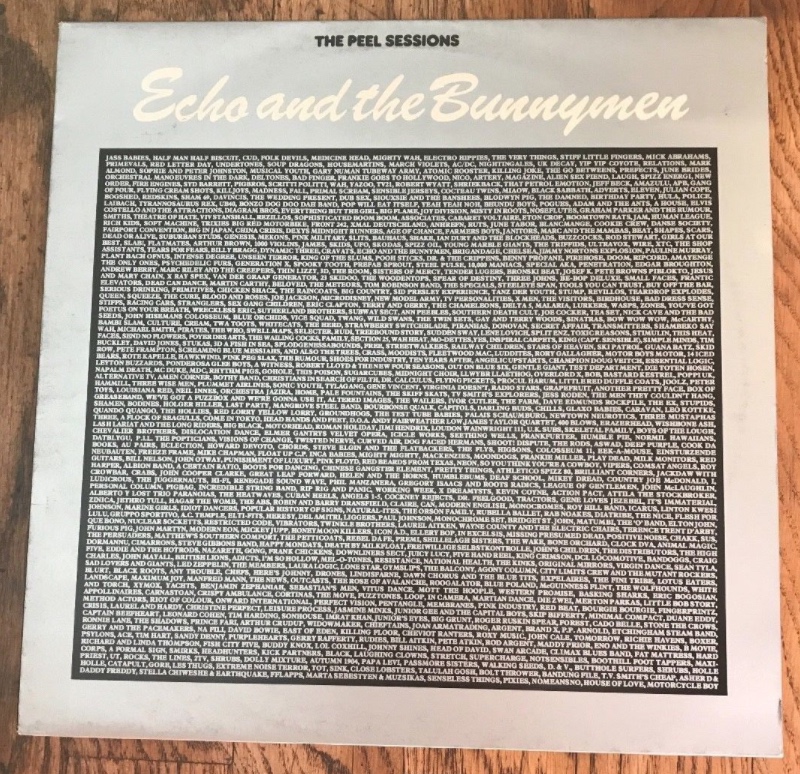 ---
01.46.27
JOY DIVISION – Heart and Soul – Closer, LP – 1980
Sounding practically futuristic four decades after it was born.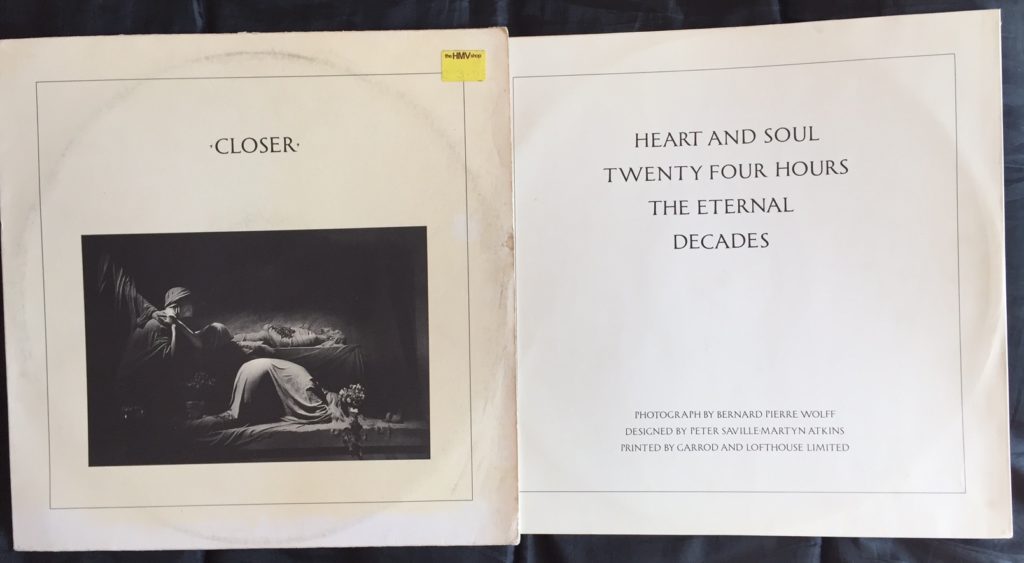 ---
01.51.55
DEVO – Timing X – Duty Now For The Future, LP – Warner Brothers – 1979
A short, sharp and building blast, here in its own splendour and minus the 'crop circle' head case I introduced over the top in a previous show.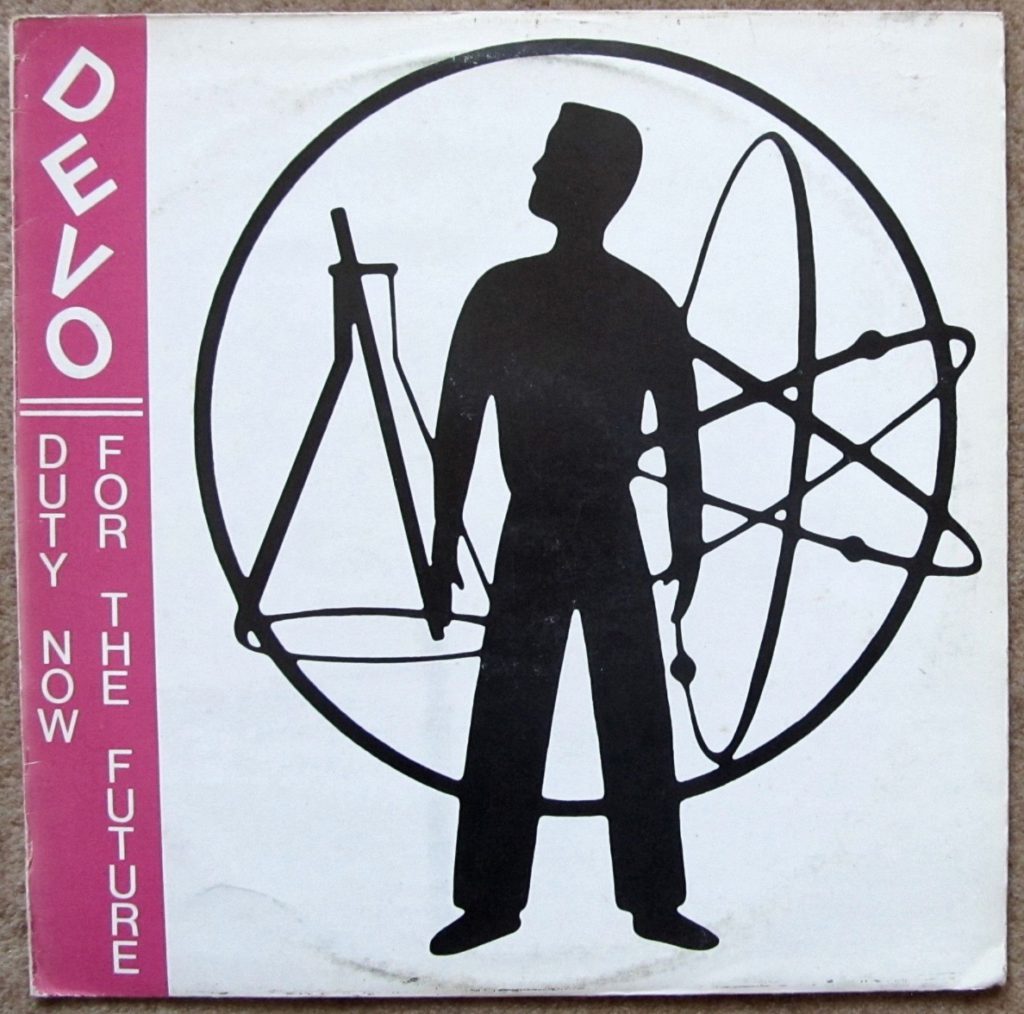 ---
01.53.07
THE IRONWEED PROJECT – Get A Little Dirty – Dust Bowl, (promo?) CD only – Fat Northerner Records – 2007
Swamp rockin' out of Manchester, these lads graced the very first 41 Rooms show and back then – ten years after this album was made – I had never seen any hard copy (promo or otherwise) of the album other than mine, or indeed any other visual of one on the net… and by 2018 I still hadn't. Thankfully it's available to download and Get A Little Dirty is one of a handfull of wicked tunes on it. The print on the CD(R?) is as murky as it appears here but go search. Some info from Dust Bowl's original, brief profile.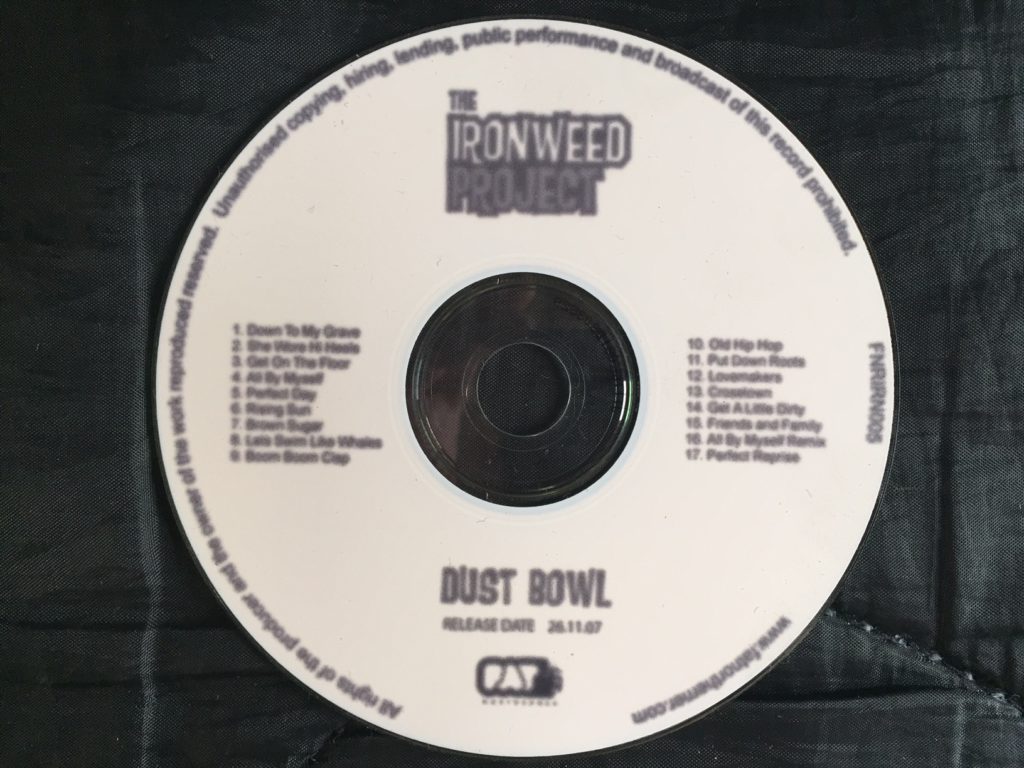 ---
01.56.17
BAUHAUS – Telegram Sam – 7″ – Beggars Banquet – 1982
From Northampton, just 20 miles up the road from my Bedford roots, they had a good following in our town and both they and this track went down well in our club with the boys and girls in black.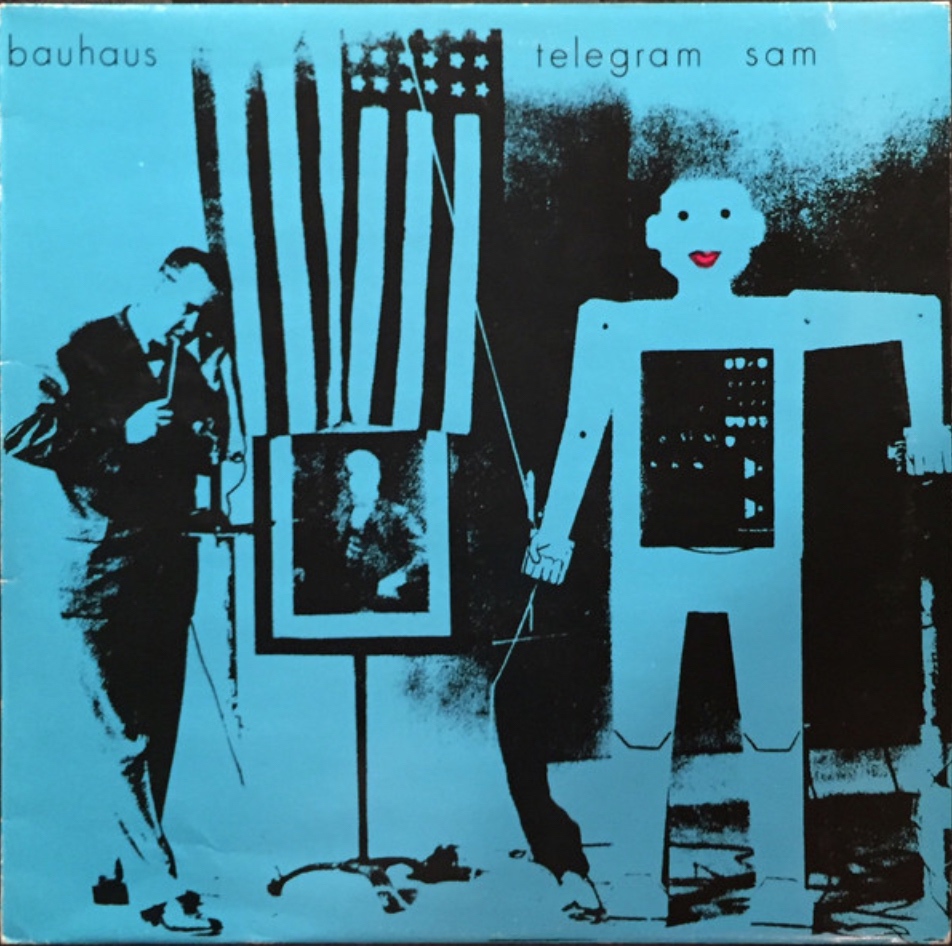 ---
01.58.24
THE FALL – 2 x 4 * – The Wonderful and Frightening World Of The Fall, LP – Beggars Banquet – 1984
By a quirk of fate, apart from the last track I'd had the whole of this show pieced together for a couple of days when I woke to hear of the death of Mark E Smith.
Back in the day I played some key Fall tracks in our club but I wasn't a fan on any great level and when mate, Richard Thomas offered me them for a gig in Bedford in 1983 I turned it down – but I knew Bedford should have them, so I passed it on to close friends (and importantly Fall fans) Nigel Turner and Paul 'Budge' Burridge.
Maybe regretting my decision before hand, I went down in the afternoon just to take in more of the Fall 'experience' at the soundcheck. Before things got going, I caught Smith sitting on a chair on stage, and being as it was him I rather sheepishly asked about taking a photo. He was fine with it, but rightly ignored me as I went through the process, and when Brix then sat next to him I grabbed a second. I'll upload that one another (Fall) time.
Five minutes into the gig a few hours later I was definitely regretting not having promoted the gig myself. It turned into a cracker. Over the years since, I very gradually became a bit more of a Fall fan and any chance also of hearing Smith's observations on, well… just about anything ( it's a bit like that with me and Noel Gallagher) has always been entertaining. We oh so need more heads wired like his… and we'll certainly be a lot poorer without him.
One for Fall/Mark E to-the-core 'fan', Andy 'Driv' Driver, author/Guardian columnist/long time, heavyweight Fall (and New Order) follower, Dave Simpson… and Nigel and Budge, obviously.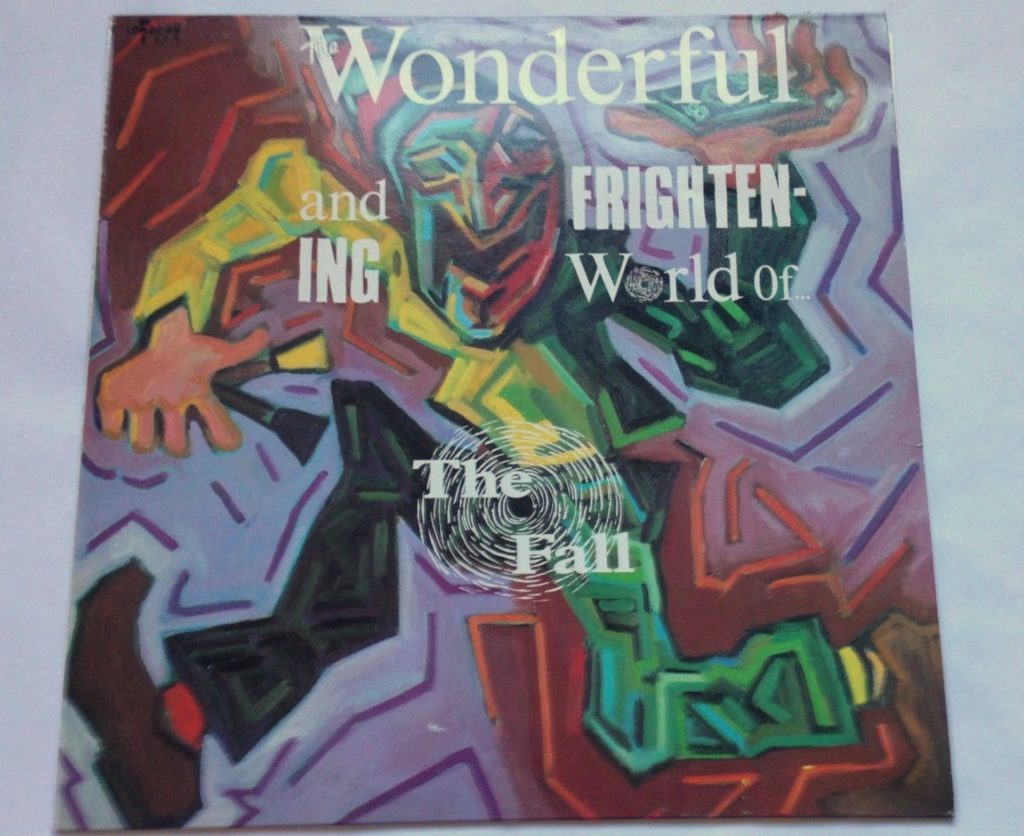 Photo copyright/credit: Dec Hickey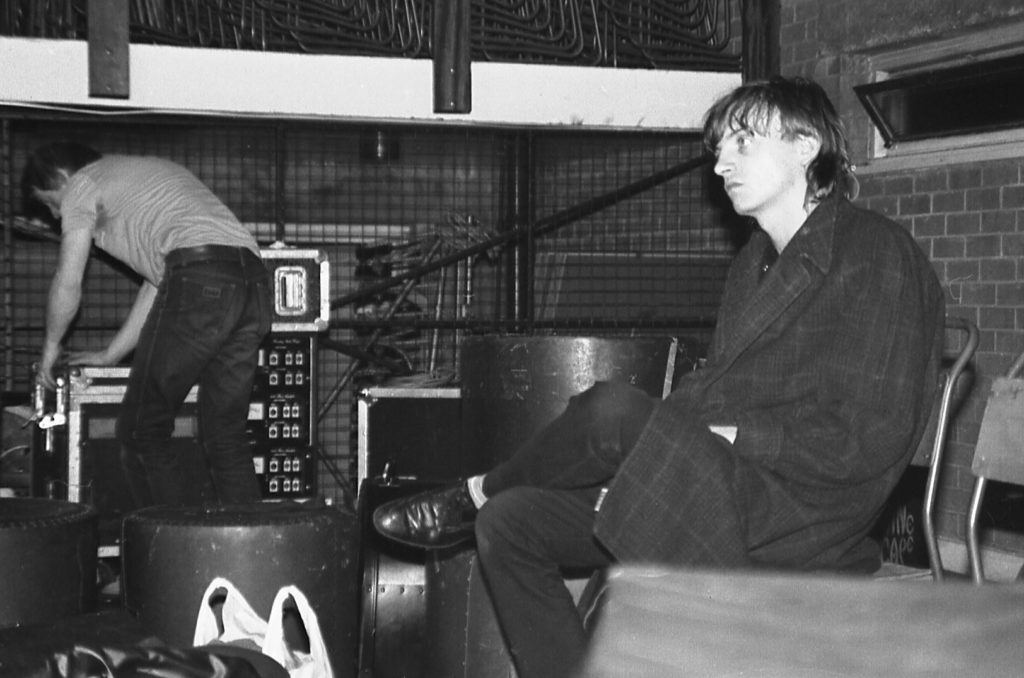 Bedford Boys' Club, 1.10.83 – Mark E Smith/The Fall. R.I.P.
---
Show 52 uploading on the same day as the 52nd Super Bowl. What were the odds?
I think we had the better tunes.
Dec