41 Rooms, Playlist 23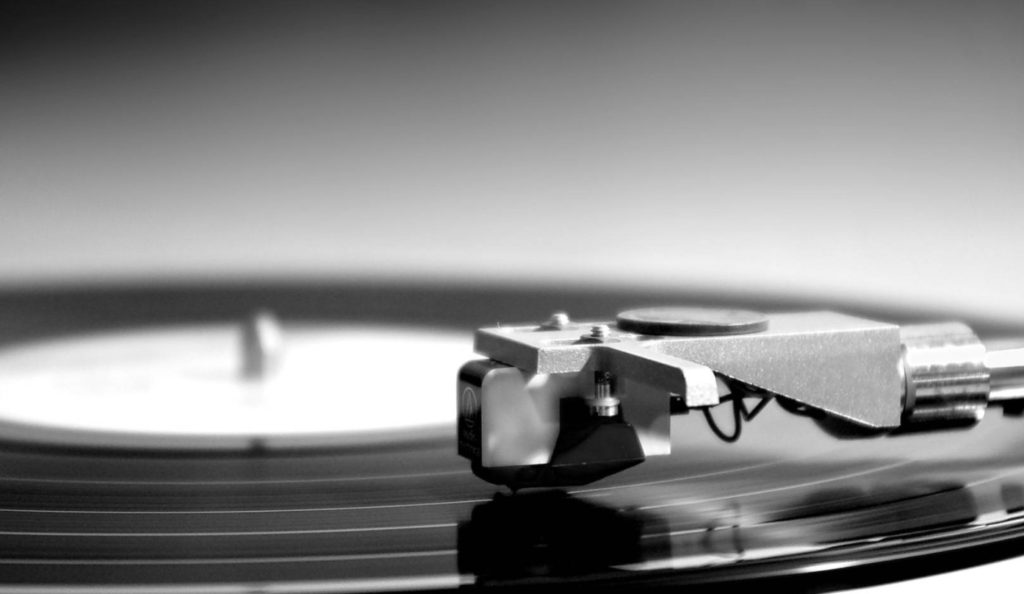 41 Rooms, Playlist 23 is 87% VINYL FRIENDLY. Impressive.
---
Lyric of Playlist 23: 
Mr Curtis gets it again.
---
One tune here, certainly, is a bit sonically challenged and those marked * have been given a tiny (or sometimes, slightly bigger) 41 Rooms 'tweak'/edit/whatever.
00.00
(Intro) THE FLAMINGOS – Stars (Edit) – Unreleased demo – 1983
Episode #1 for info.
---
00.41
NEW ORDER – Who's Joe? – Waiting For The Sirens' Call, LP – London – 2005
I just realised I ended the last show with a track called Wasn't I Joe and by genuine coincidence I've started show #23 with one asking, appropriately, Who's Joe? He's a highly regarded lad. Let's be honest, the album wasn't New Order's finest hour but this track had a lot of charm.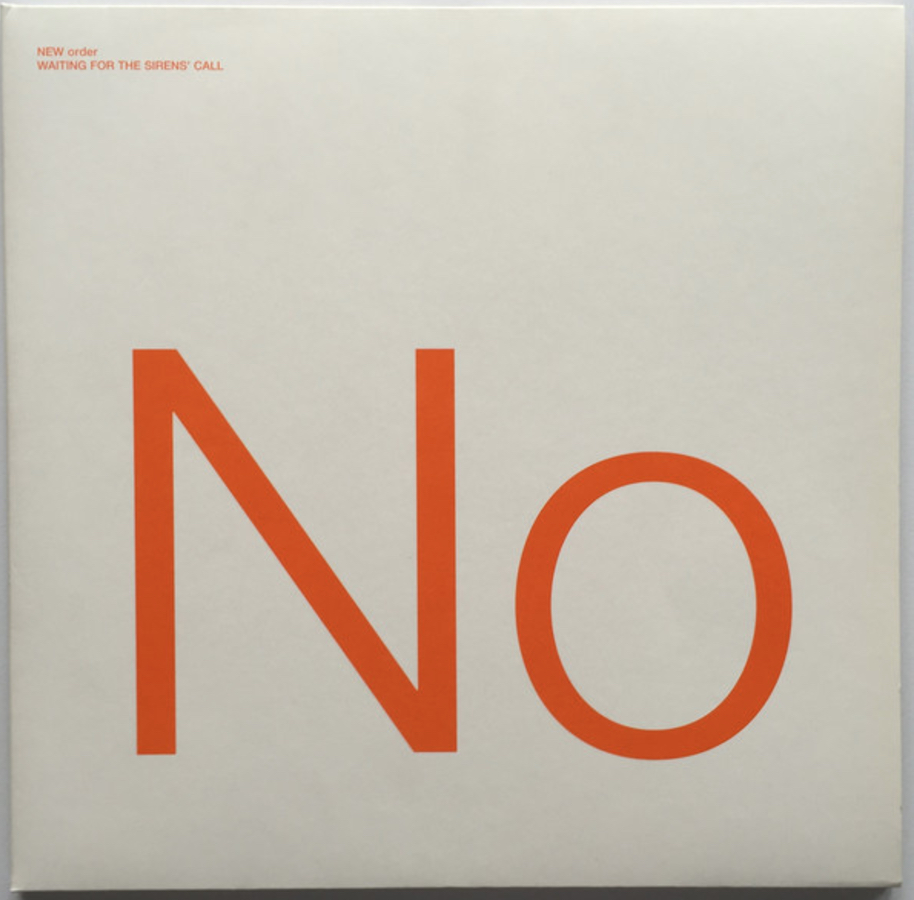 ---
06.12
THE RAILWAY CHILDREN – Brighter – 7″ – Factory – 1987
The sort of band that could have taken some of the financial weight off of New Order and the Happy Mondays bankrolling Factory… had they stayed on the label… and not 'gravitated' to Virgin… and got lost in action.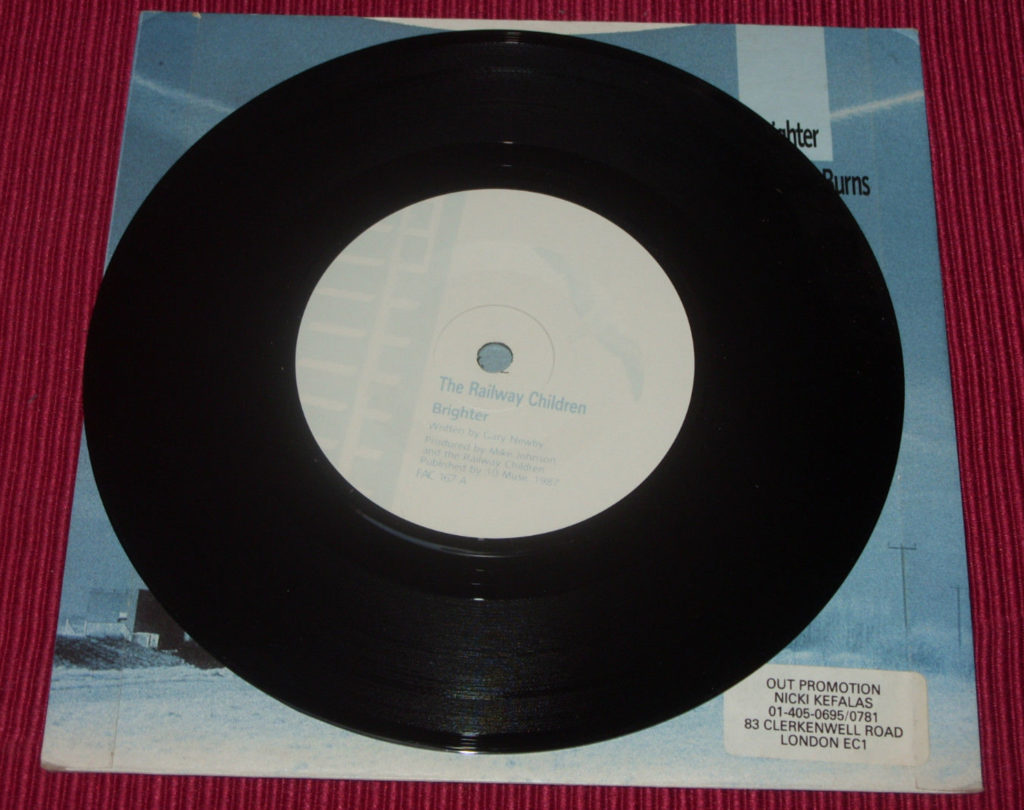 Underground (magazine). Launch issue, 4.87

---
10.11
PURESSENCE – It Doesn't Matter Anymore – 7″ – Island – 1998
More Manchester… and this time a band who had a better time on a major label than the above. Now defunkt, James Mudriczki's voice needs to be heard at regular intervals in these parts.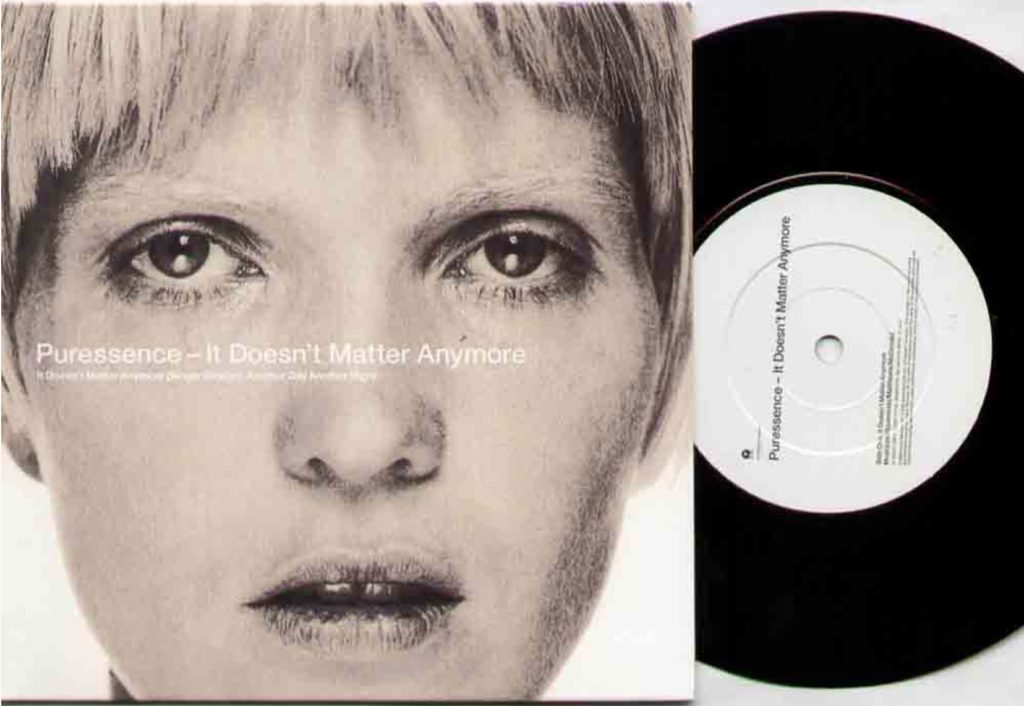 ---
15.17
DRAGONS – Trust – Here Are The Roses, CD only – Ohm Recordings – 2007
Yet another 41 Rooms returnee, they came across like a mix of Kitchens of Distinction and Joy Division.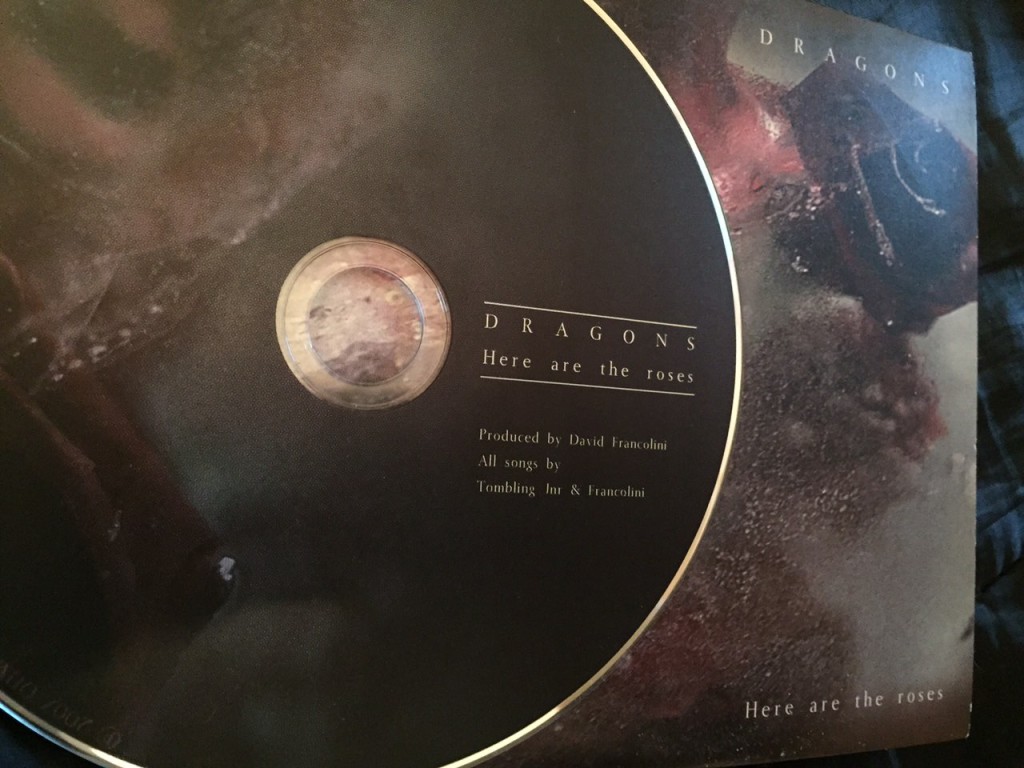 ---
19.18
JETHRO TULL – Sweet Dream * – 7″ – Chrysalis – 1969
I had a bit of a Jethro year or two in the mid-late 70s, which included a night at the Hammersmith Odeon watching folk flautist, Ian Anderson and his mates… and this has aged well. And they will be back here. Has to be the right track, though, and it will include one that Acid Jazz head honcho, Eddie Piller has always been a big fan of.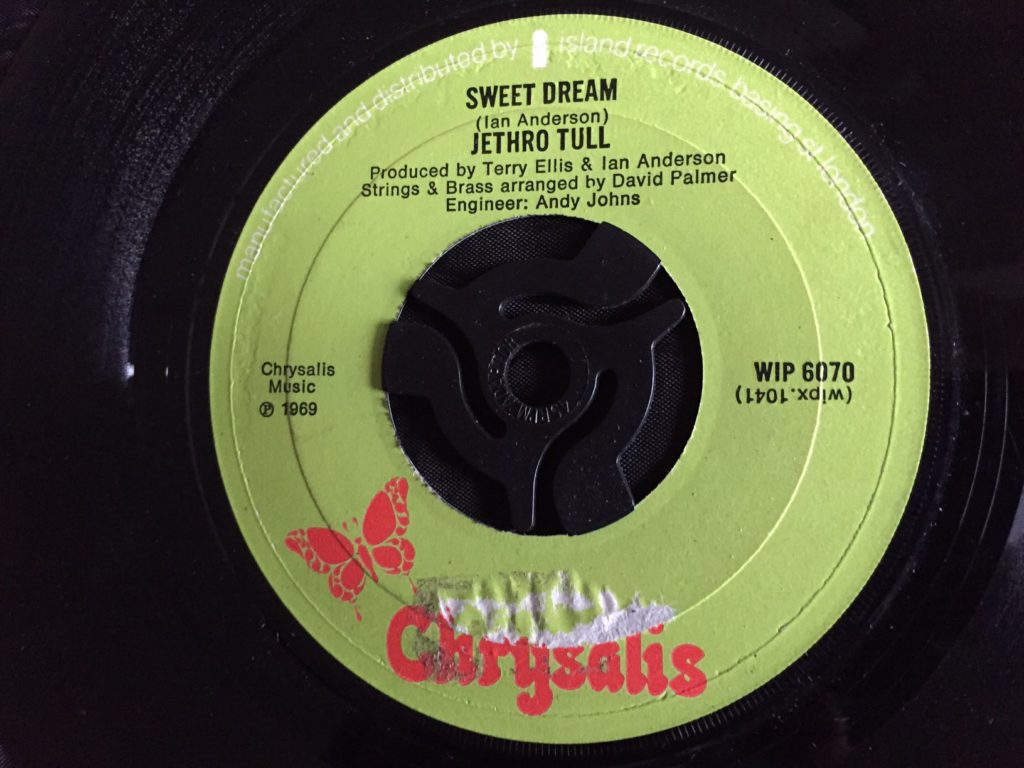 ---
23.14
ECHO AND THE BUNNYMEN – Turquoise Days – Heaven Up Here, LP – Korova – 1981
Still very much on form at this point. The first time I saw the Bunnymen live was on a bill with A Certain Ratio, Psychedelic Furs, The Teardrop Explodes and Manicured Noise at London's Lyceum in March, 1980. Now, there's a gig I'd like to go back to and remember more of. The last time I saw the Bunnies? It was by default – them supporting New Order in London's Finsbury Park in 2002. If I remember rightly, it was drizzling rain throughout their set but just as New Order came on the sky completely peeled back to clear blue. Manchester 1 – Liverpool 0.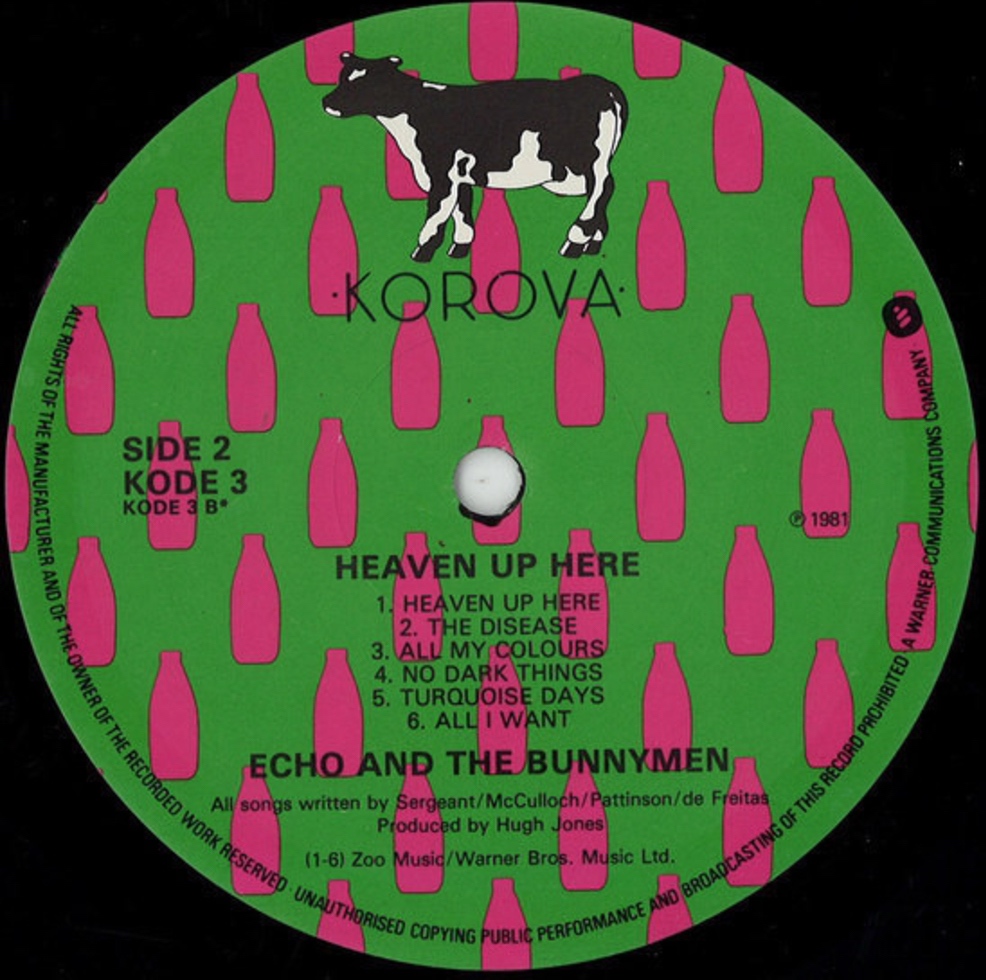 ---
26.49
NF PORTER – Keep On, Keeping On – 7″ – ABC Records – 2015
A Record Store Day re-release and as is noted below on the Rough Trade sticker and beyond, the inspiration for Joy Division's Interzone, with its route to Manchester's finest documented here. The 1971 original (on an obscure label called Lizard) must have been in someone's collection up there and my money would have been on it being Rob Gretton's. Gritty, harsh, driving soul. Very cheery.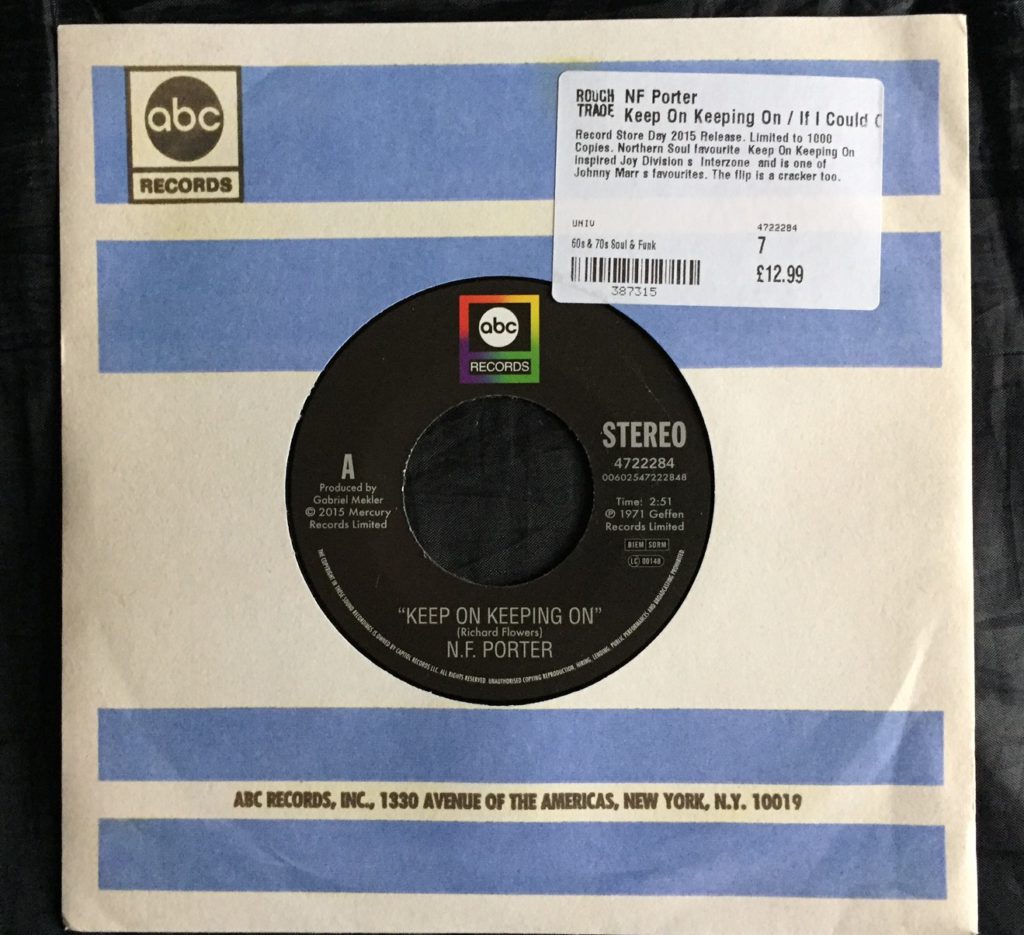 ---
29.42
JOE COCKER – High Time We Went – 7″ – RCA – 1971
Cocker returns. Bluesy and strident. A big fan of the track, I had the UK single back in the 70s but this French copy happened upon me by chance. As best mate, Led Zeppelin author, Dave Lewis (Dobber, to me) would likely say, 'You've gotta love picture sleeve 7″ singles'… and he'd be right.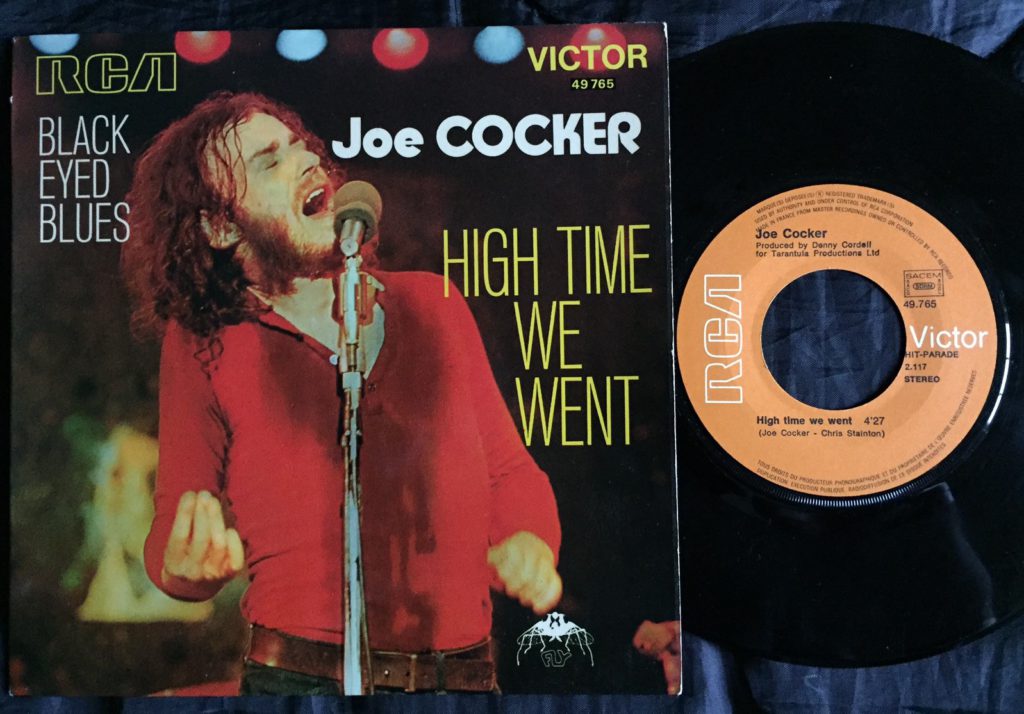 Worth noting for vinyl collectors; if you've had dealings with French picture sleeve 7″ singles – from the sixties and very early seventies, certainly – they more than likely came with a 'languette'. I've never noticed them on any other country's releases but they were indexing tabs to aid the record labels, possibly removed at the point of distribution to the shops or, further on, when sold to the customer. My copy of High Time We Went is missing its tab but the bigger and more collectable the artist, the more valuable the record, when found with its languette still attached. It's the little things…

---
33.56
GENE PITNEY – She's A Heartbreaker – 7″ – Musicor – 1968
Back when I was a teenager I'm sure my mum would have swooned a bit to Pitney's 24 Hours From Tulsa but although I hoovered up that and a couple of other Pitney 7″s back then – likely in a bulk purchase of some sort, here and there – this was the Pitney track for me, and particularly for it and other punchy and brassy tracks like it, it needed to be the US pressing. Whether it was the vinyl they used and/or the way they cut their singles, there was a treble'y feel that just added to the 'smack' of the track. The UK pressings (in this case on Stateside) were 'warmer' and didn't have quite the punchiness. I'll bet this sort of stuff would make a big difference when comparing the sound of US northern soul and mod pressings versus any existing UK counterparts.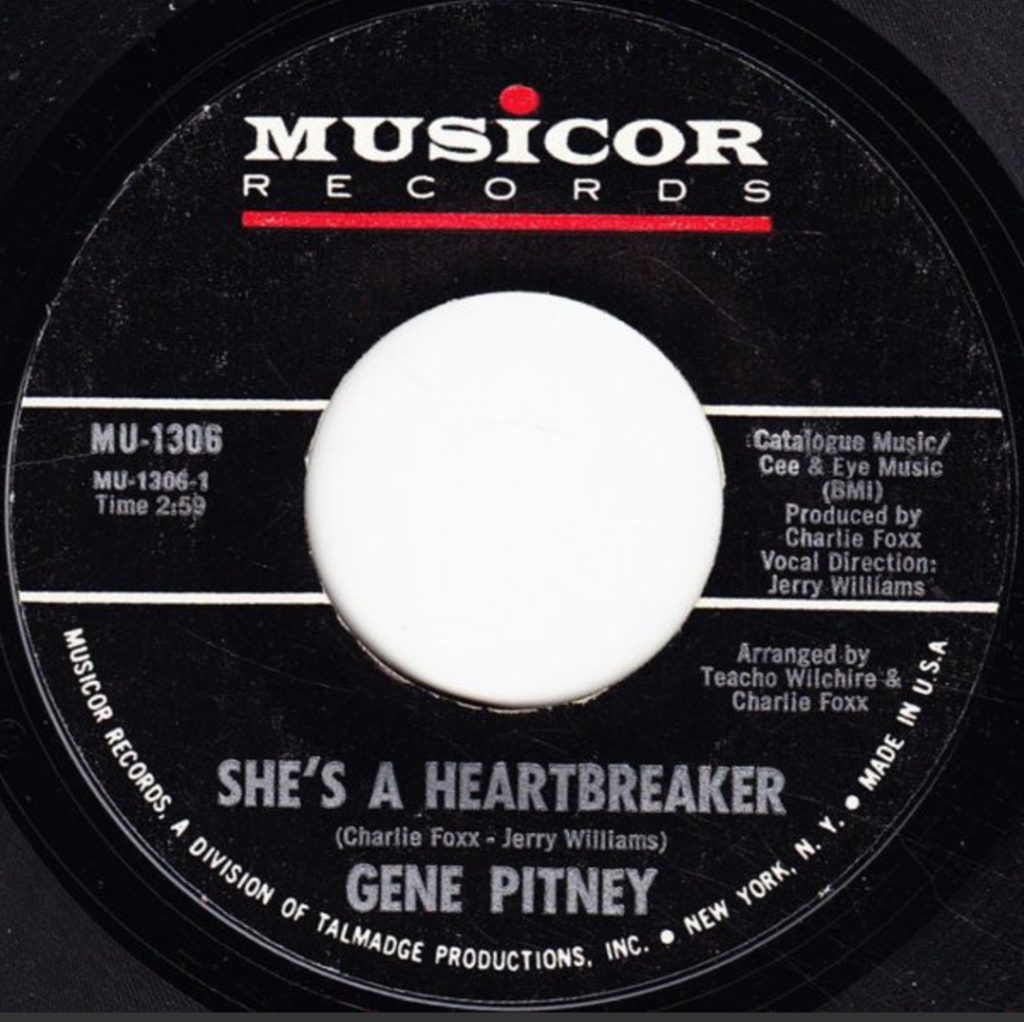 ---
37.06
LOU CHRISTIE – She Sold Me Magic * – 7″ – Buddah Records – 1969
So great a chorus, they started the song with it. So great in fact, the song itself then slightly flounders, but as it's so short I'll let all concerned off.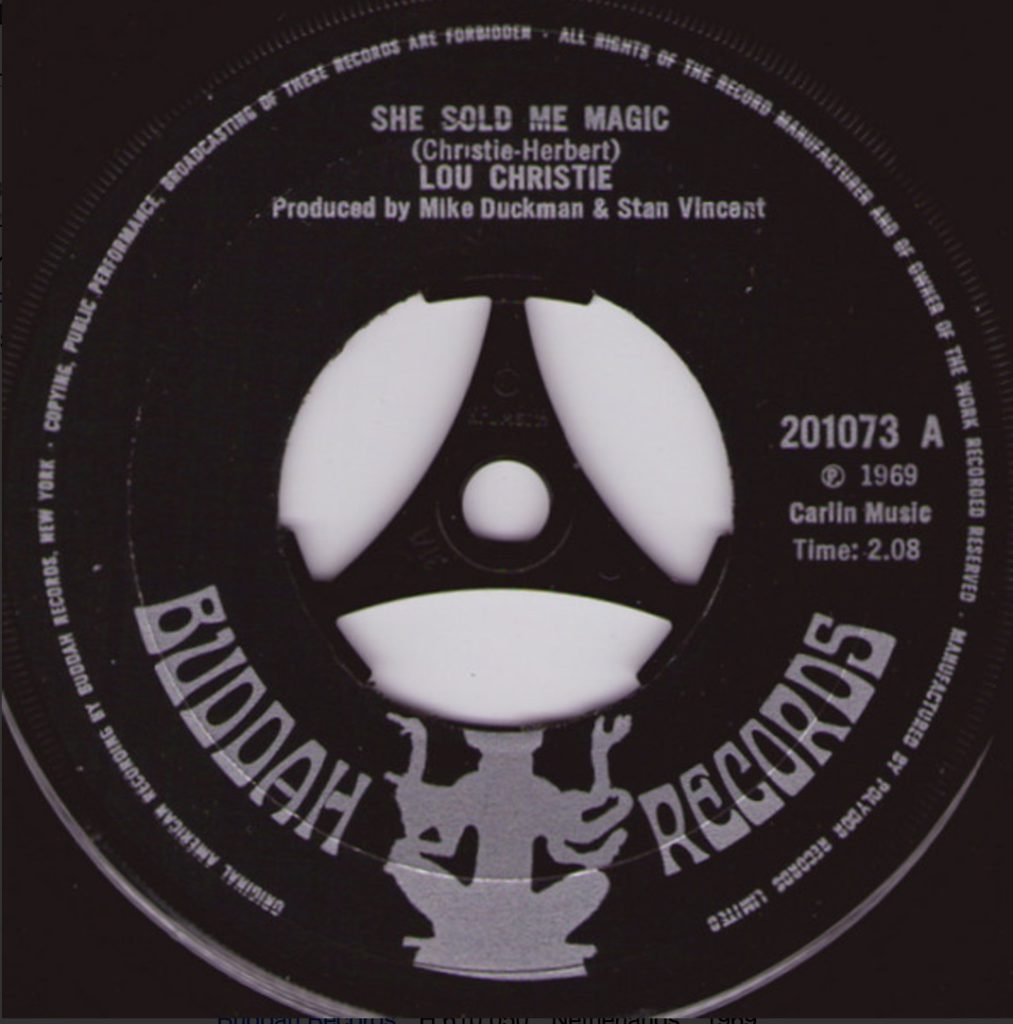 ---
39.15
AIR (feat BETH HIRSCH) – All I Need – Moon Safari, LP – Source/Virgin – 1998
Beth's vocals are recognisable anywhere. The American music industry used to call them 'signature' voices.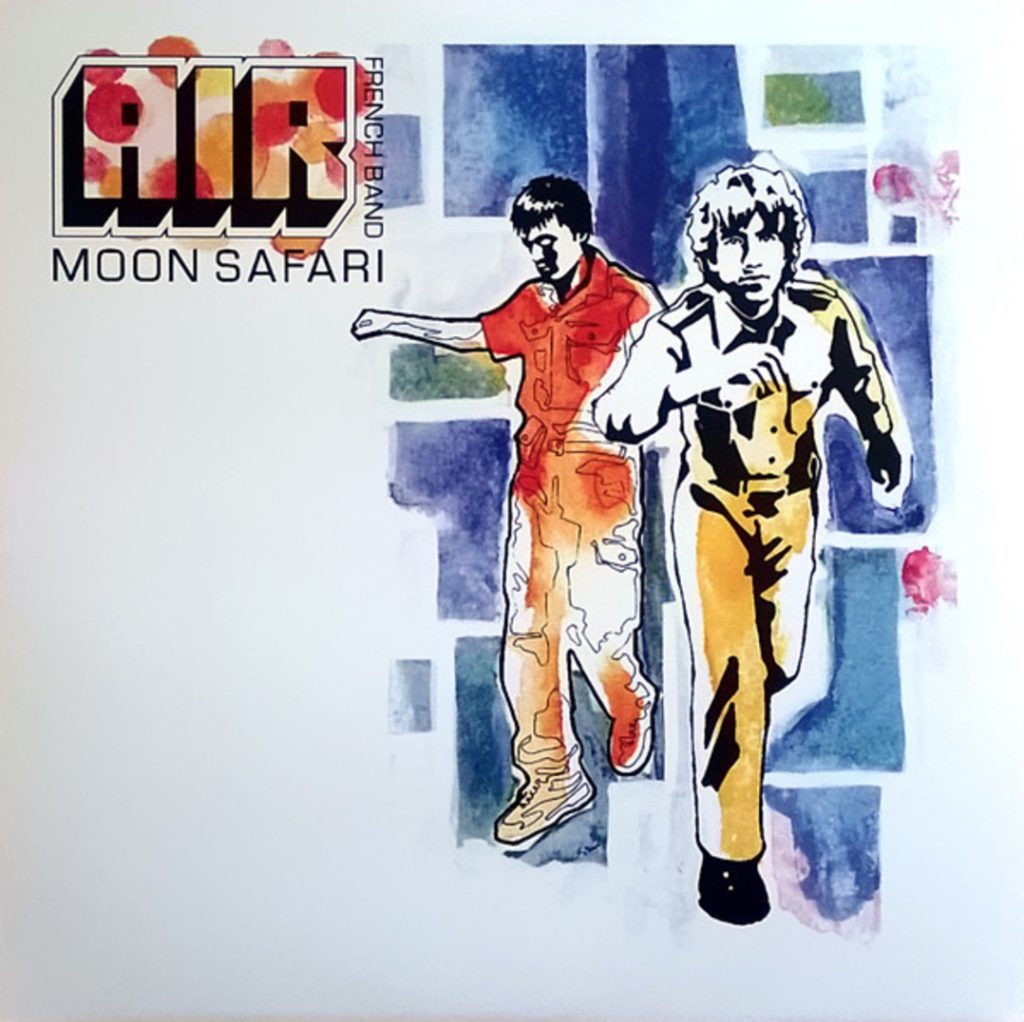 ---
43.17
JOHN CALE – The Sleeper – One Pound Ninety-Nine, v/a LP – Beggars Banquet – 1985
Class from the ex-Velvet Underground'er.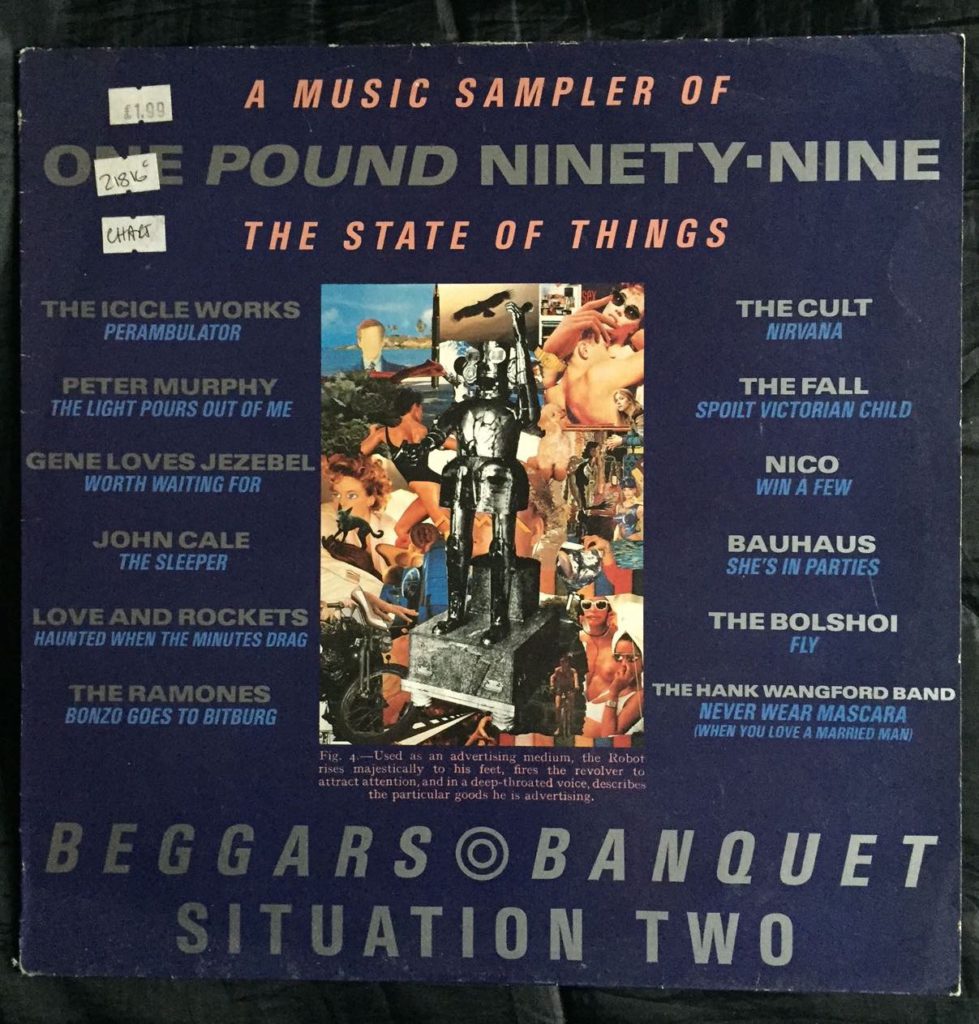 ---
48.35
BLAINE L. REININGER – Invisible -The More I Learn, The Less I Know, CD only – FM Records – 2000
Considering he was on Les Disques Du Crépuscule for a good part of the 80s I'm surprised I didn't pick up on him back then… but I didn't.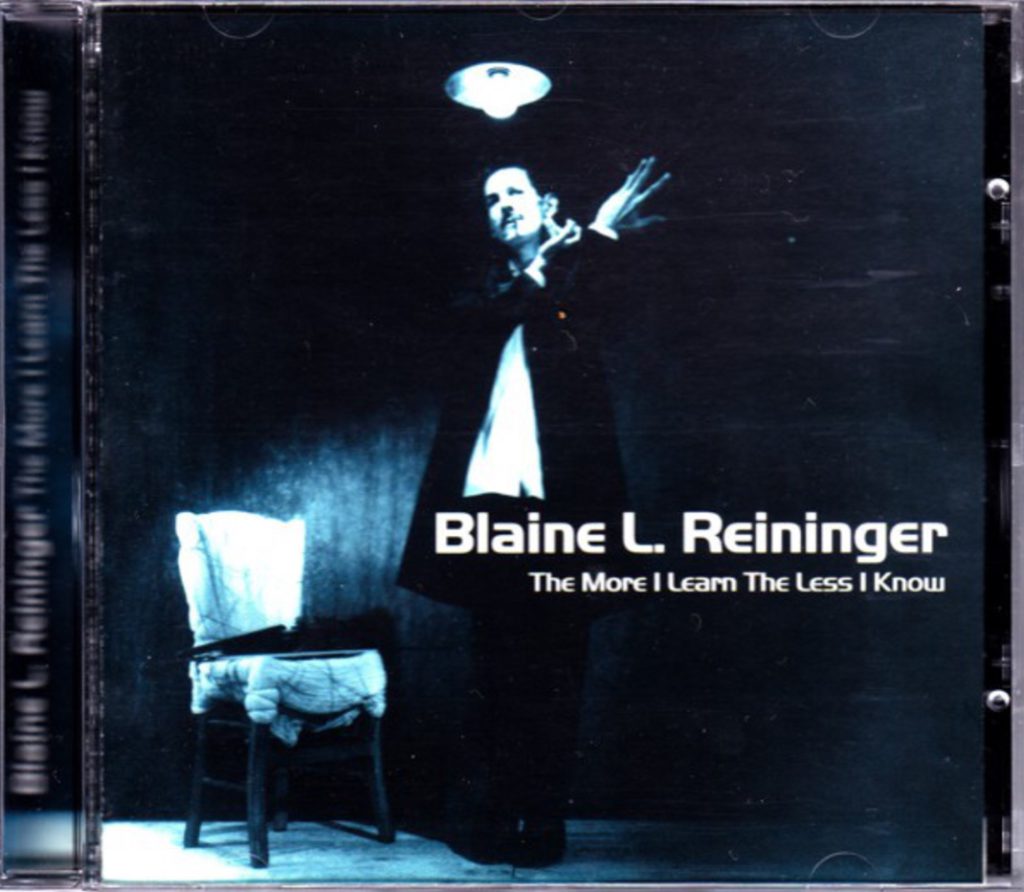 ---
54.25
IRA STEIN & RUSSEL WALDER – Engravings – Windham Hill v/a Records Sampler '86 – Windham Hill – 1986… unsurprisingly.
It doesn't take much research to know they did things differently at Windham Hill. Beautiful in its own right, but in small doses also the sort of sound that maybe graced a wealth of big budget eighties TV. This has got a feel of the countryside about it. Horses? Dunno.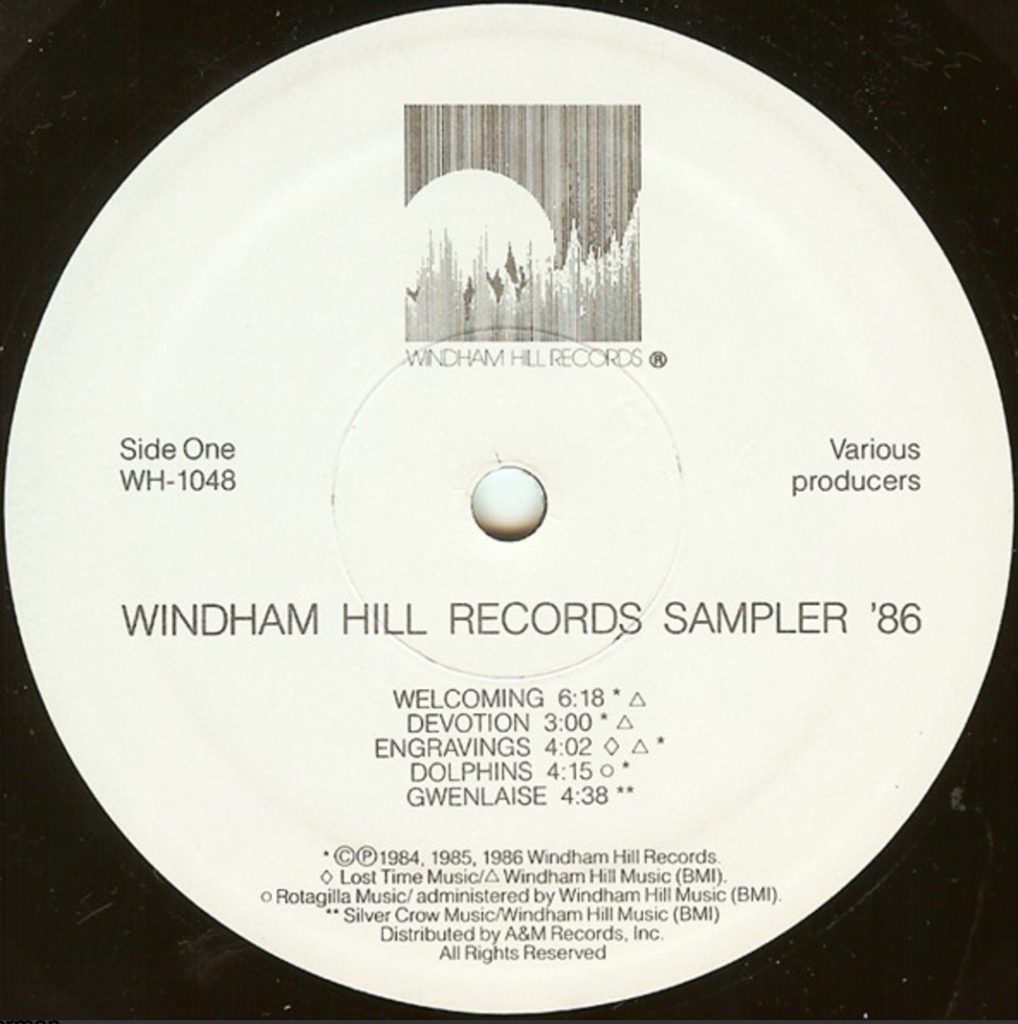 ---
58.15
MAX RICHTER – Embers – Memoryhouse, 2LP – 130701 – 2009
Move on a couple of decades and more voiceless (well, practically) introspection. A feeling of 'loss' here, methinks.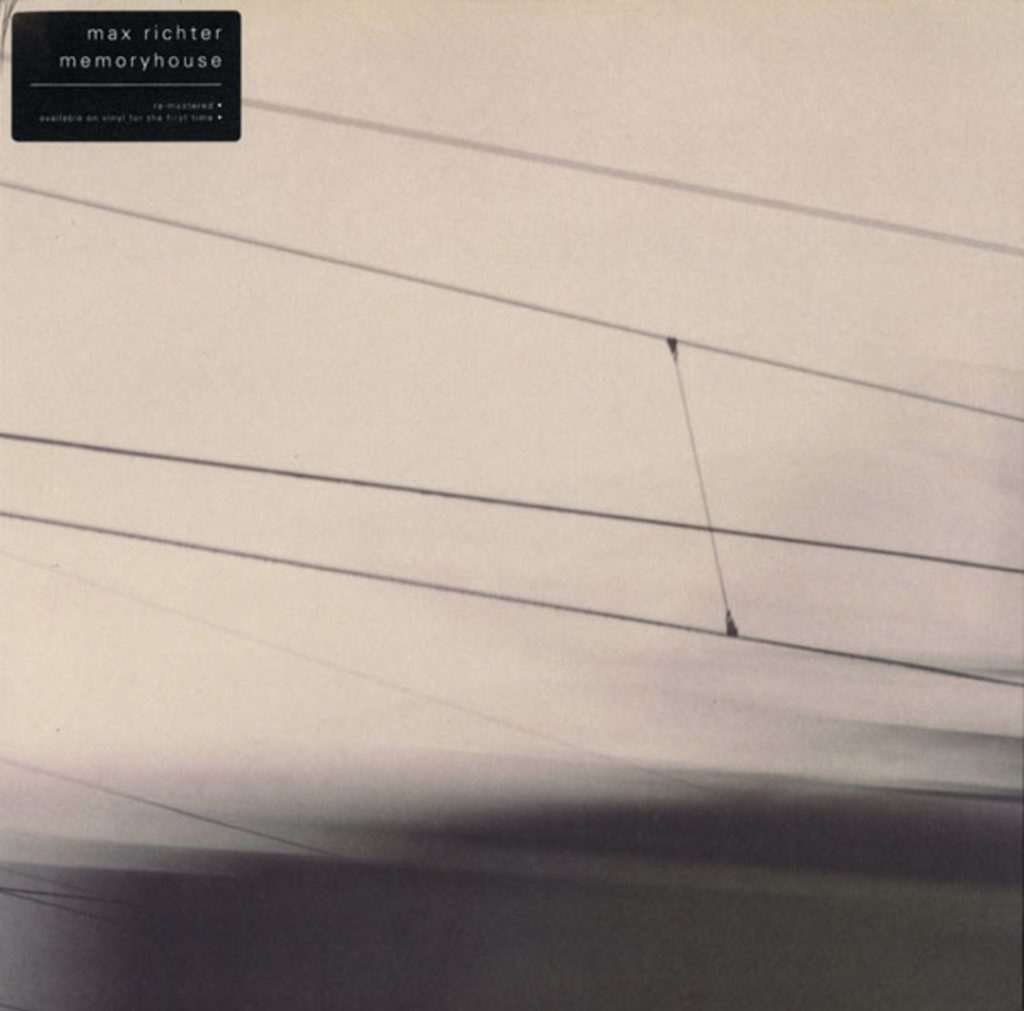 ---
01.01.00
THE NEIL COWLEY TRIO – Rooster Was A Witness – The Face Of Mount Molehill, LP – Naim Label – 2011
Right! Still no voices but with these guys we're beginning to step on it!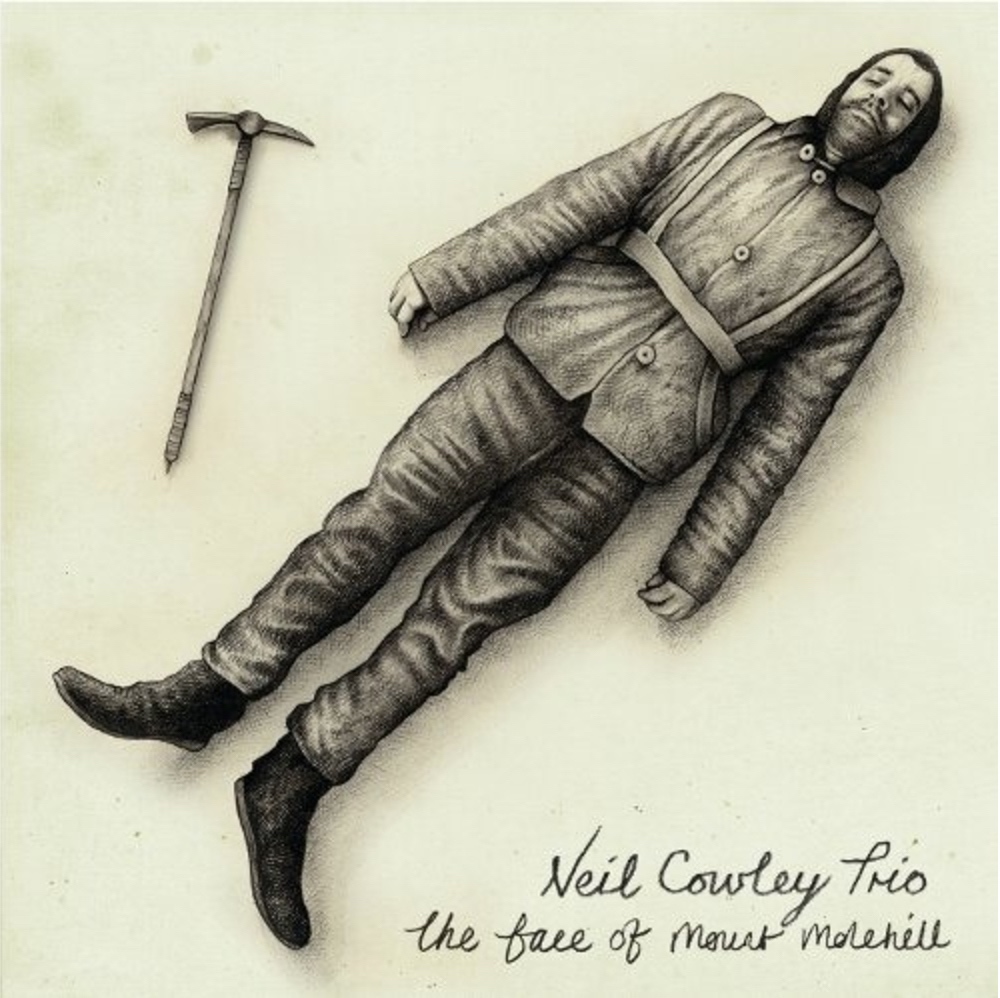 ---
01.04.29
BLOOD SPORT – Floating In Credit – Axe Laid To The Root – Blast First Petite, CD and LP – 2016
Sounds like some brilliant but weird mix of high life and post punk, with ex-Doublevision label and Cabaret Voltaire 'mentor', Paul Smith at the label helm.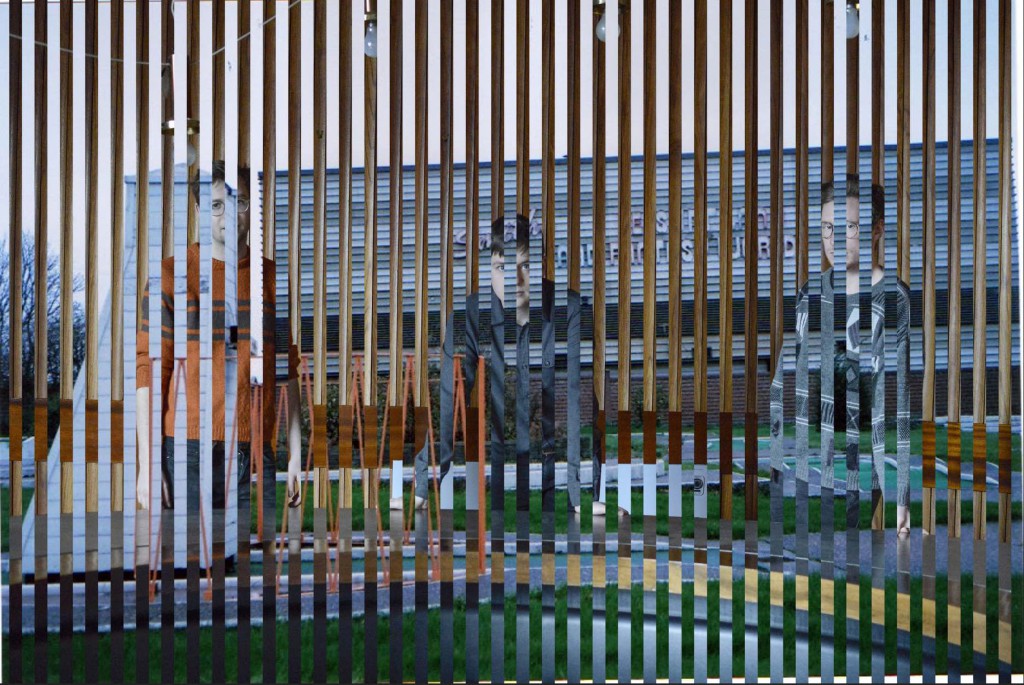 ---
01.11.04
LORCA – Can't See Higher – 12″ – Dummy Records – 2012
Deep, relentless and intense house.
---
01.15.17
RHYTHM INVENTION – Tokyo – Inventures In Wonderland, 2LP – Warp – 1993
'Is it a plane? Is it a double-pack or is it an album? Your guess is as informed as ours, but we do know it's mighty mighty. A compendium of spooky grooves and bad ass basslines to keep us all entertained on those long DJ journeys. From the crunching and shimmery 'Fresh Momentum' (Space Dub) to the surprisingly melodic 'Methomania', Rhythm Invention showcase their many haunting moods while still finding time to go dark and brutal on tracks like the scare-mongering 'Quatro Centro'. The title track is something of an epic adventure into 303 land. 'Tokyo' sounds like Kraftwerk meets Fabi Paras, while 'Mad Hi-hatter' is exactly that. All in all a rare combination of moodiness, musicality and wit which will endure when the competition has faded' – Girls On Top **** Mixmag Update, 28.7.93
My promo 12″ below (not listed on Discogs) has track titles that don't appear on the released album. As to whether they're just different titles or totally different tracks, that might be one for the Warp heads.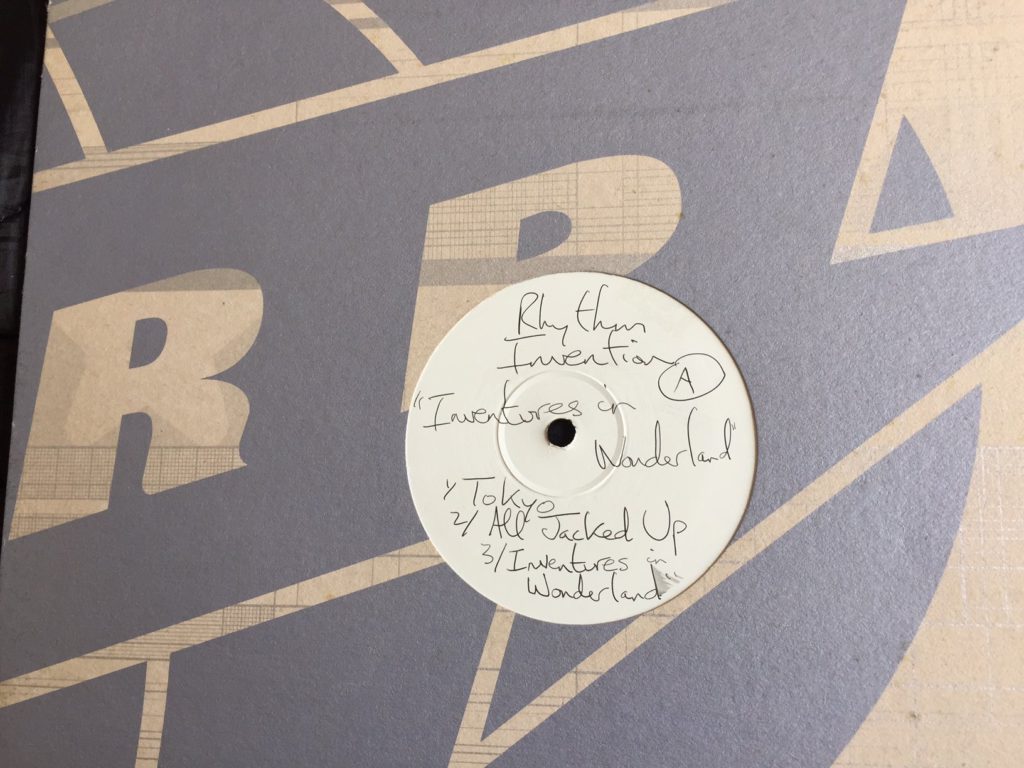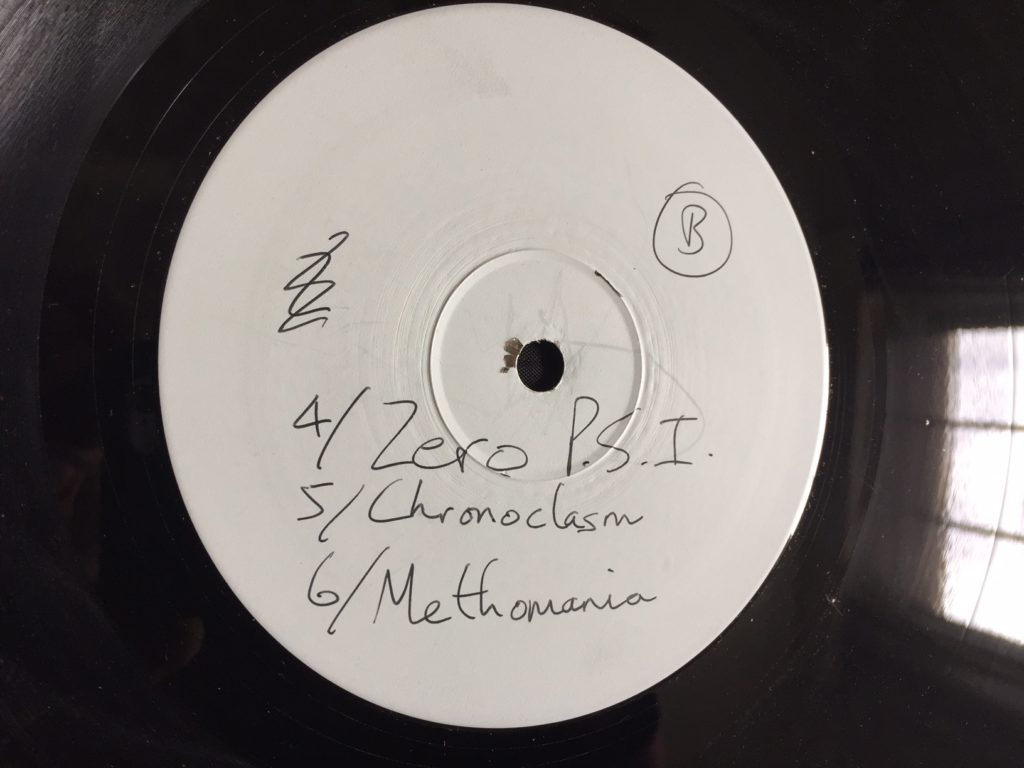 Mixmag Update 4.8.93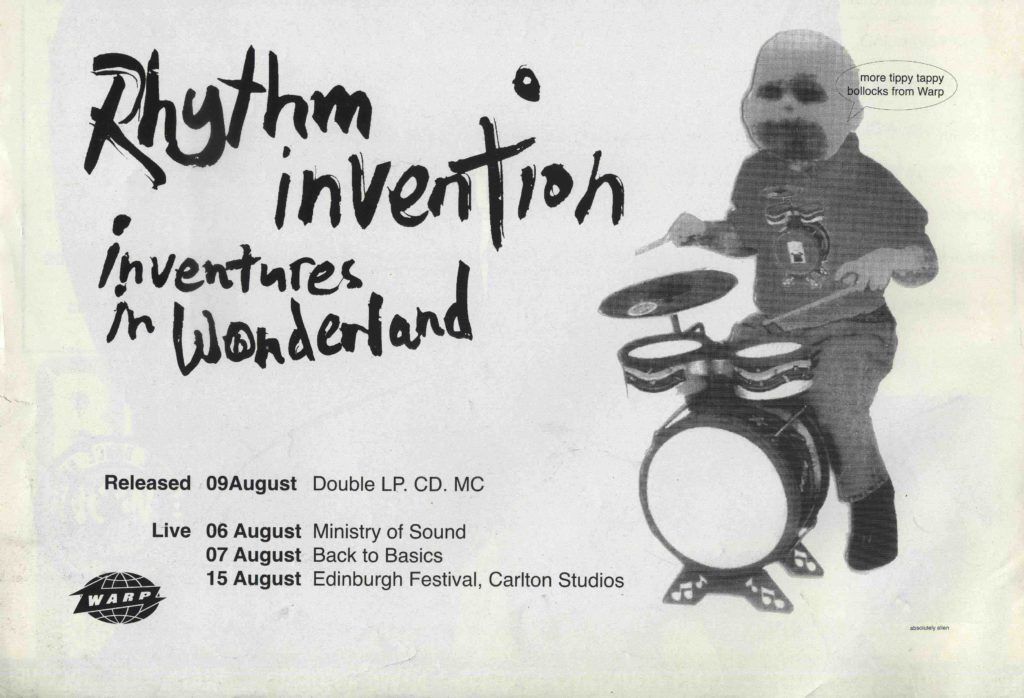 ---
01.19.41
LUSCIOUS JACKSON – Here (Squirrel Mix) * – 12″ – Grand Royal – 1995
Always with an eye on mainstream appeal, but with a twist. They regrouped in 2011 but have since been a bit low key.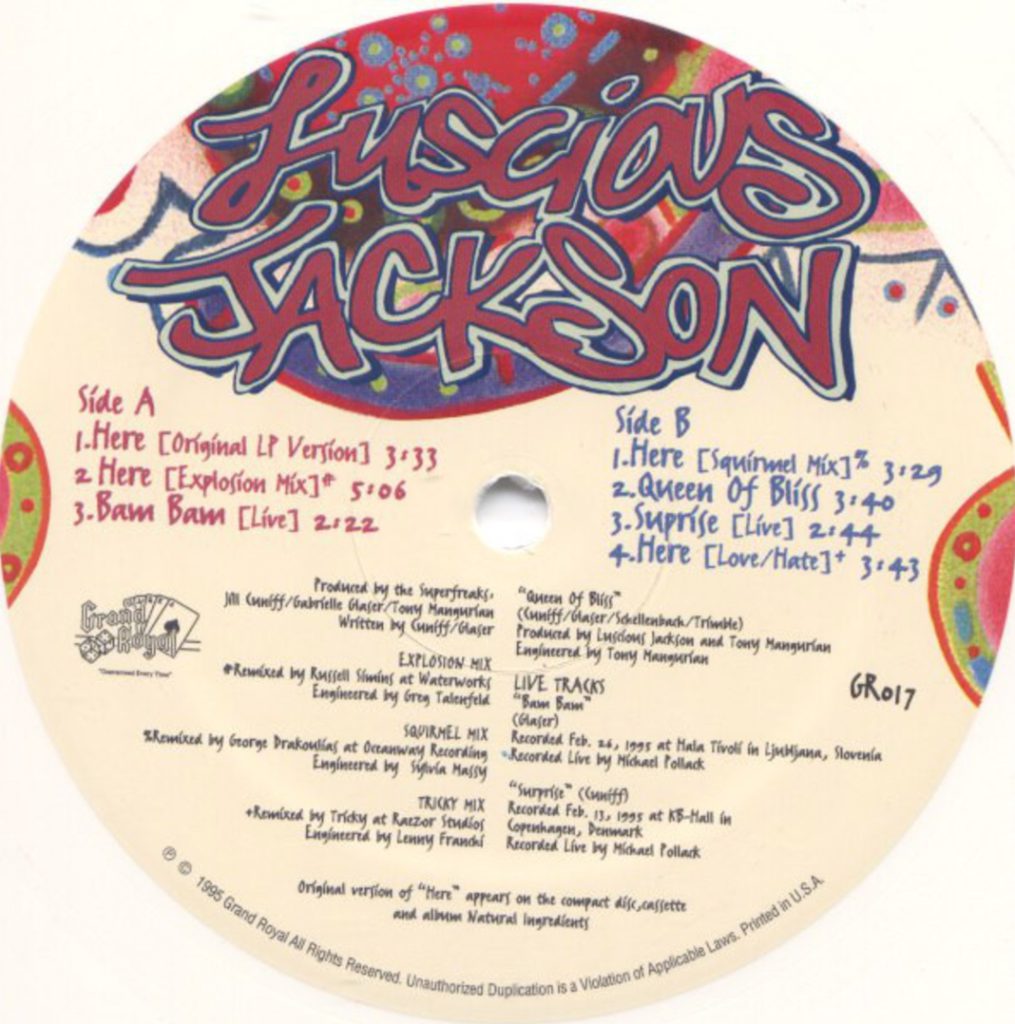 ---
01.23.02
AGE OF CHANCE – Don't Get Mad, Get Even (All-Nite Crank-Powermix) – 12″ – Virgin – 1987
c/w
AGE OF CHANCE –Don't Get Mad, Get Even – One Thousand Years Of Trouble, LP – Virgin – 1987
Industrial beats from Leeds. Maybe noted as much for their Designers Republic artwork as their sounds.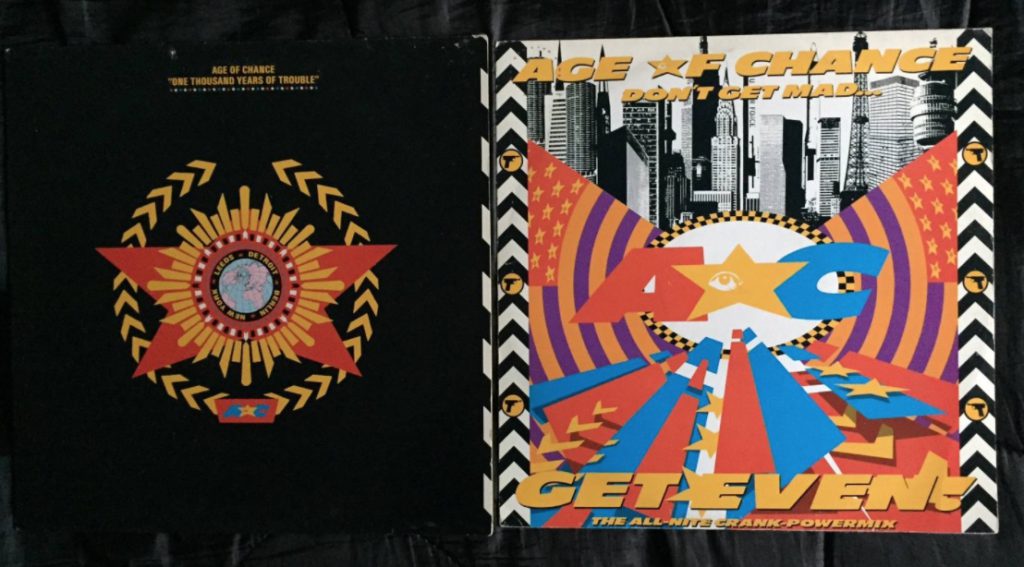 ---
01.30.16
JOSEPHINE FOSTER – Little Life – 10″ album – Fire Records – 2013
Another Record Store Day offering. Fire's hard sell…
'Little Life is a long-lost classic by Josephine Foster. Conceived as an album of children's songs, it was originally released in 2001 on handcrafted CDR in extremely limited quantities but soon became a firm cult fan favourite. Due to popular demand Fire Records will be releasing the album on 10" vinyl (with CD inside) and download on Record Store Day'. Josephine: "Solo songs home-recorded, playing lots of different instruments borrowed from the Catholic school and friends. Nearly intended as a children's album, many songs written about Chicago characters I've met – like Charles, Francie, Shay Shay, and some exceptionals, like Tom Peck from my old street growing up in Colorado."
Having 41 Rooms on general banjo alert I did think about having the same for the ukelele… but I'm briefly in a compassionate mood. Sounding like it was recorded about fifty years before it actually was… and on equipment from the same era. 🙂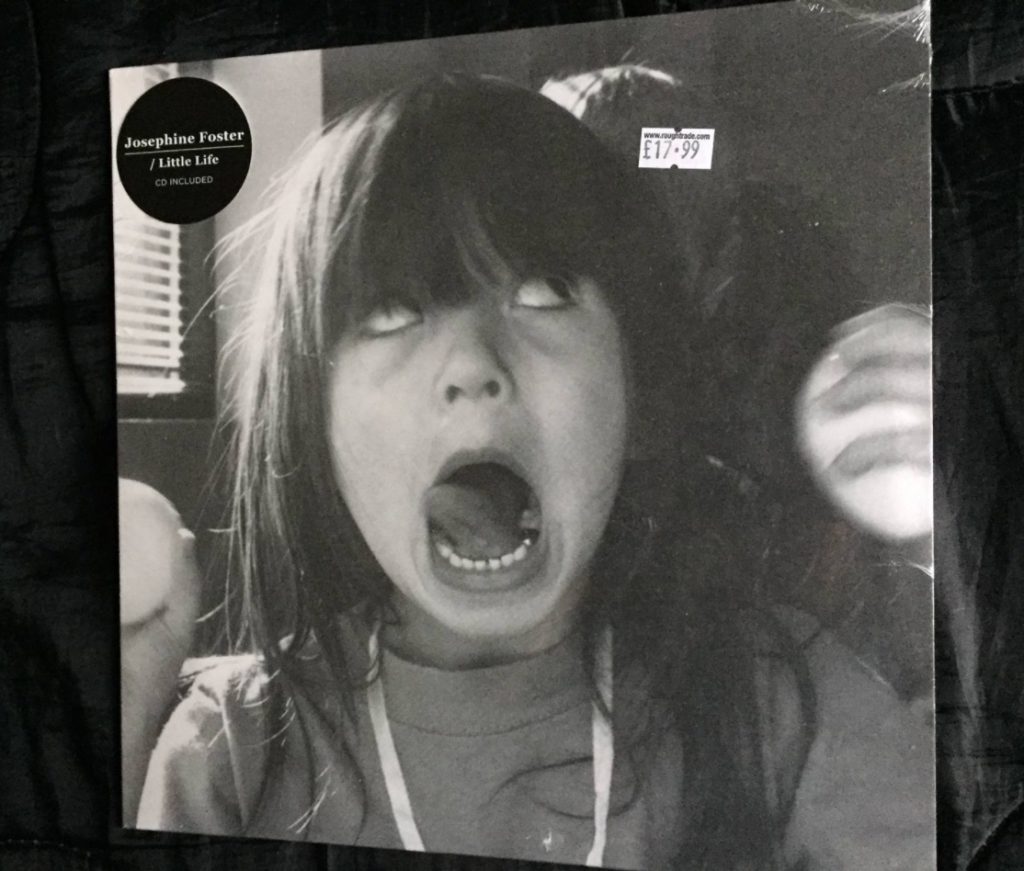 ---
01.33.57
CALLERS – Rone – Fortune, CD only – Western Vinyl – 2008
Folk(s) sounding confident.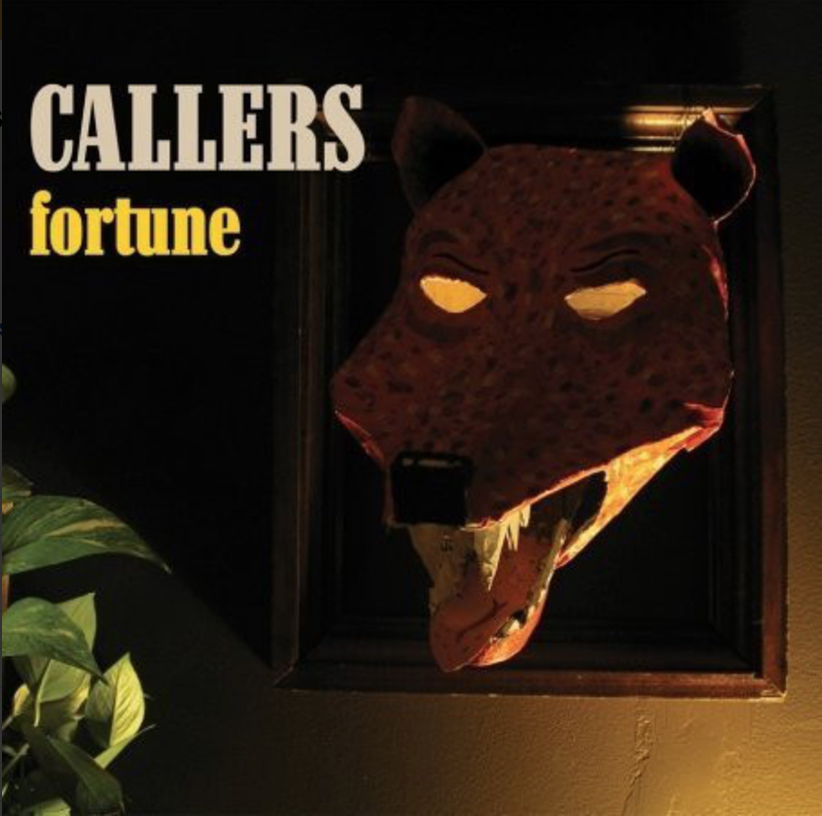 ---
01.38.26
JUNIOR WALKER & THE ALLSTARS – Walk In The Night – 7″ – Tamla Motown – 1972
Wheyyyyy heyyyy! My first drinking days, aged 16(ahem) in a Bedford pub called the Pilgrims – over the town bridge, by the River Ouse. Life opened up… girls and music… and a lot of the latter being Motown in the aforementioned drinking den. I bought an Irish Motown copy of this in a 'dolls hospital' shop in Kilkenny (I think) in the mid 70s but I wouldn't have dinked/knocked out the centre of the single… so that's a bit weird… and I'm not sure why the Hickey family, en masse, were in the shop in the first place but the owner had a box of 50-100 unplayed Motown singles (and no other records) on the counter and I bought about a dozen, which was very likely all the limited resources this teenager had to hand.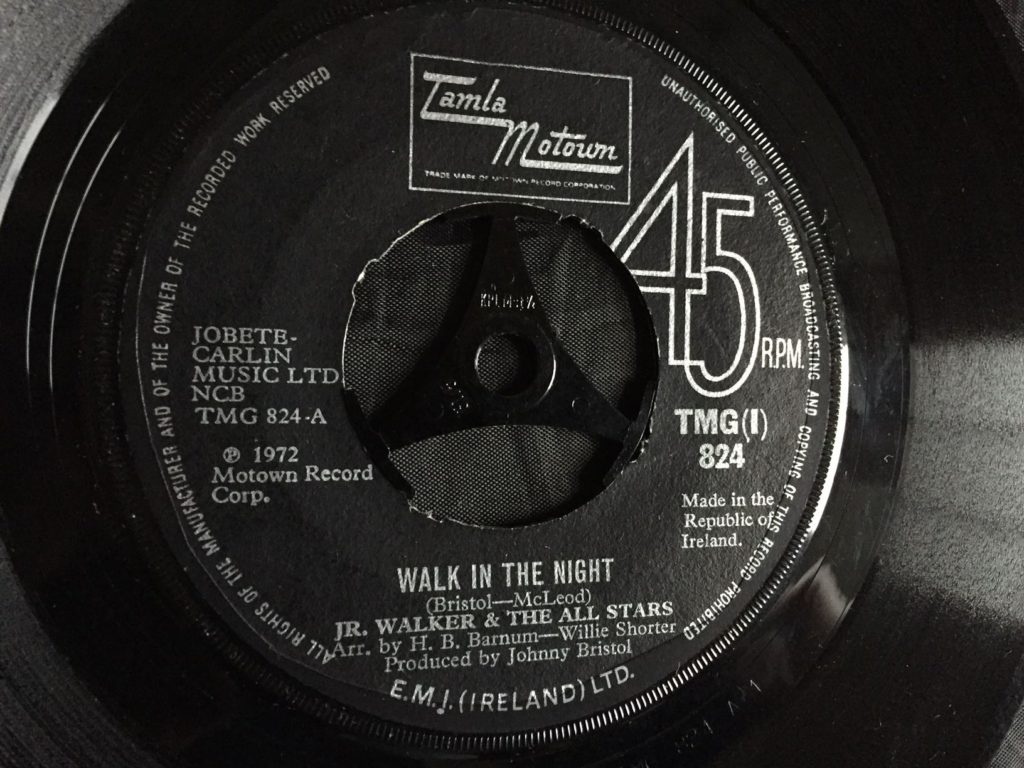 ---
01.42.28
STEVIE WONDER – Higher Ground – 7″ – Tamla Motown – 1973
Mirroring his albums of the period there's a stretch of Stevie singles in the early seventies that's as good as it gets, and as a teenager getting into my musical stride I was buying them all new as they came out. Still sounding fresh now, this was one that made my pulse race a bit back then.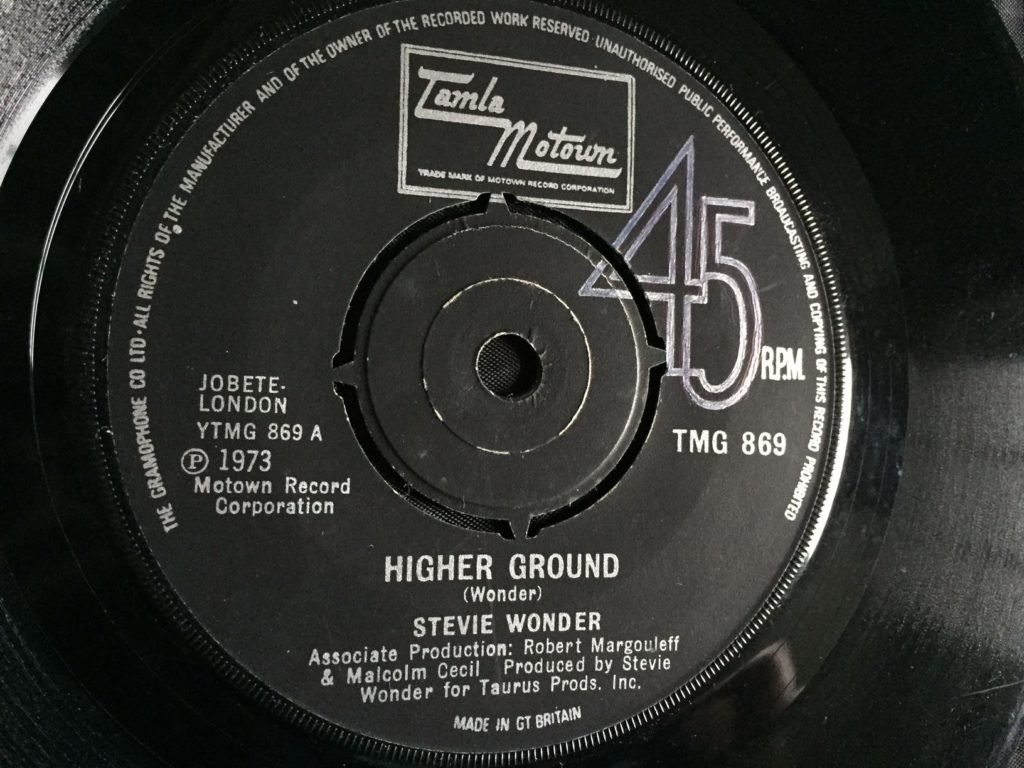 ---
01.45.56
MEL AND TIM – Backfield In Motion – 7″ – Concord – 1969
And possibly back to the mentioned above Pilgrims…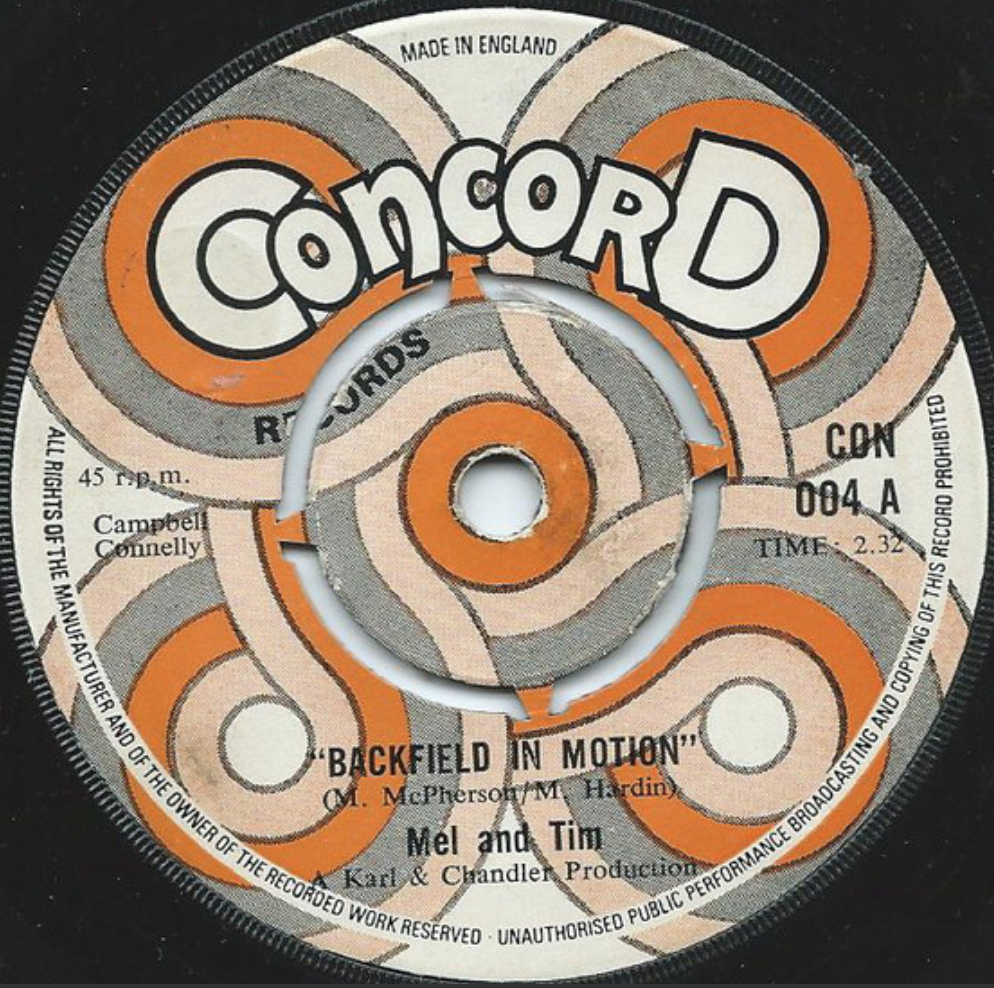 ---
01.48.13
A CERTAIN RATIO – Which Is Reality – Mind Made Up, CD only – Le Son Du Maquis – 2008
Switching gears, eras and settings. I've said it before on here – everyone should catch ACR live at least once.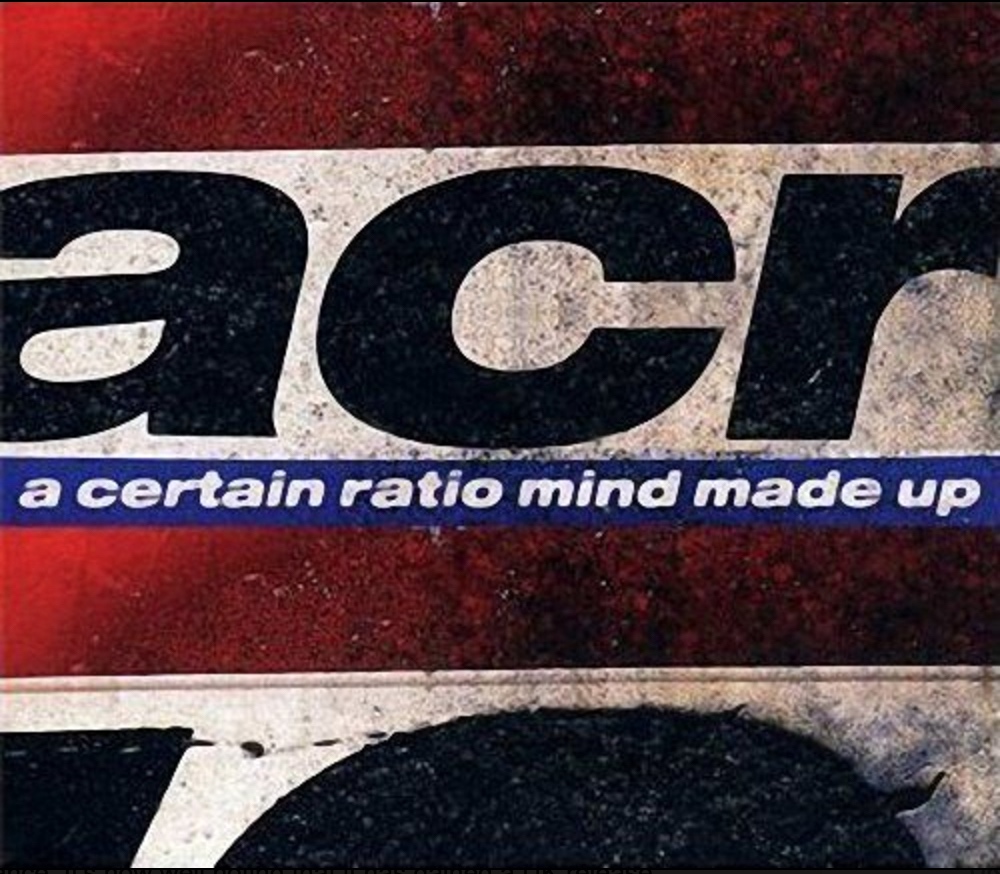 ---
01.51.48
JOY DIVISION – Something Must Break – Still, 2LP – Factory – 1981
Slightly frustrating hearing the final Joy Division gig surface on this album a year later, a gig I had planned on going to. My girlfriend at the time, Jenny, usually had the use of a family car but late'ish into the day it suddenly wasn't an option. I tried hiring a car but nothing was available. We just thought, 'Bugger, we'll catch them next time'. And there never was a next time.
---
01.54.19
BIG BLACK – Hey There Big Truck (Live) – Sound Of Impact, LP – Not – 1986
I should have delved into these guys a bit more back then.
Underground #7, Oct '87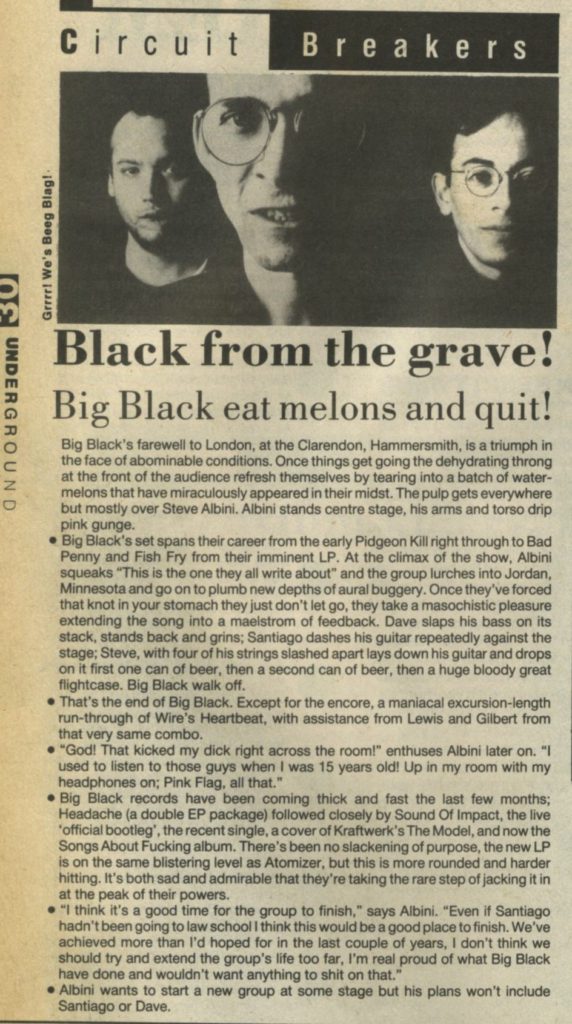 ---
01.57.14
THEE LEXINGTON ARROWS – You're No Fun – Dog That Bites, LP – No Label – 2013
Seemingly ongoing since 2004, they've never been prolific and something tells me their garage rock is a side project.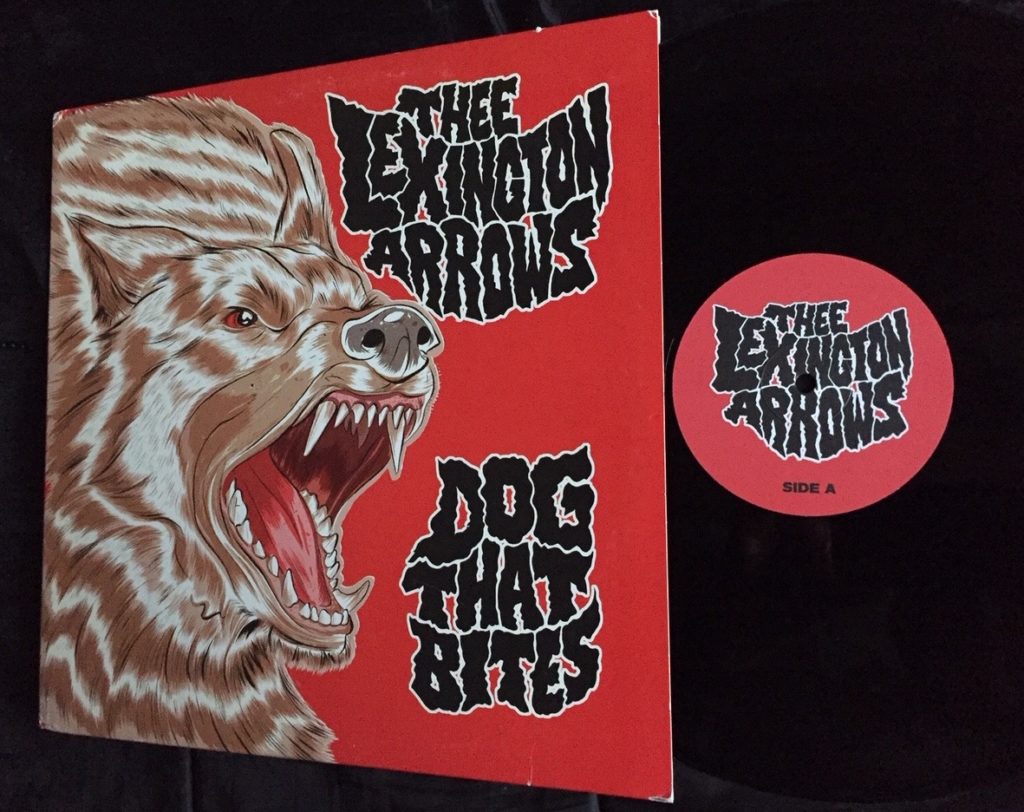 ---
Might see you at show #24… on Dec 25th!
Dec