41 Rooms, Playlist 6 is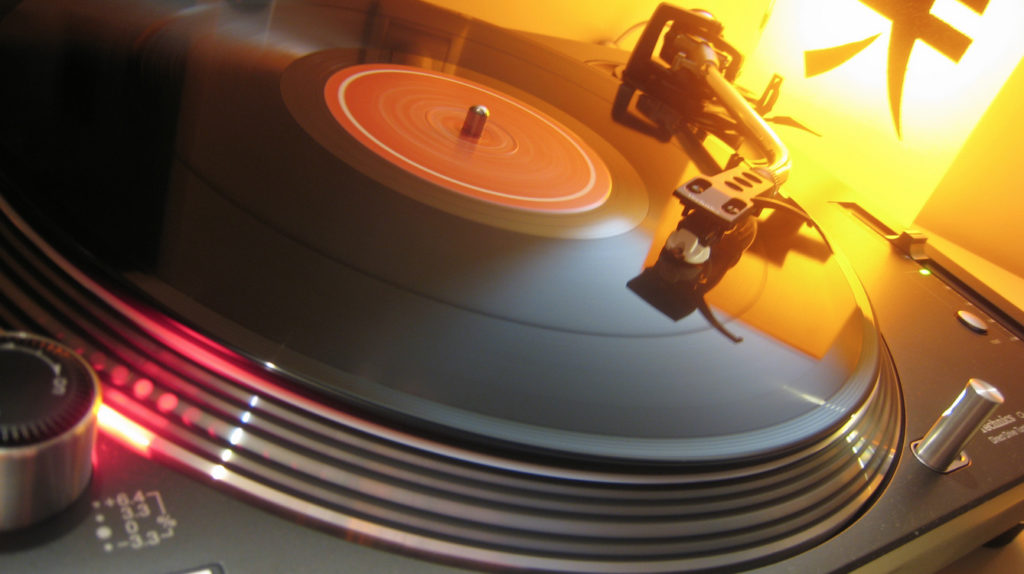 93% VINYL FRIENDLY. Near perfect.

---
Lyric of Playlist 6:
A bit of a tease. The verses either side of 'But whatever is behind the door, there is nothing much to do. Angel or devil I don't care. For in front of that door, there is you.'
---
Tracks marked * have been given a tiny (or sometimes, slightly bigger) 41 Rooms 'tweak' 😉

---
00.00
(Intro) THE FLAMINGOS – Stars (Edit) – Unreleased demo – 1983
Episode #1 for info.
---
00.40
NEW ORDER – In A Lonely Place – 12″ B-side – Factory – 1981
'IALP does sound depressive and lonely, a mysterious piece of mood music that I don't actively dislike, but won't be listening to again.' No accounting for that 'taste' thing. Part of the review (journalist unknown) for Ceremony, Melody Maker, Mar 7, 1981.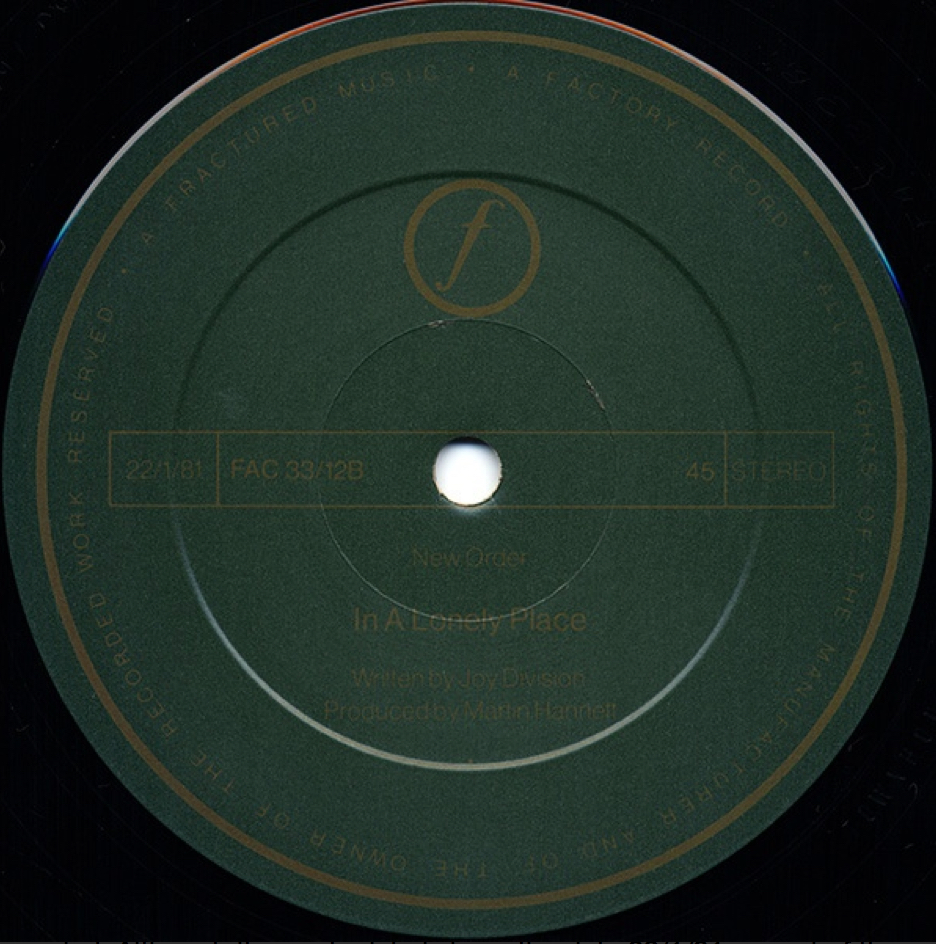 ---
06.38
BRENDAN PERRY – Utopia – Ark, 2LP – Cooking Vinyl – 2010
The Dead Can Dance man in solo mode and here with his extraordinary voice the focus of attention. In a quick search to double check he is indeed a baritone I bounced into a site that has analysed the notes he's actually hit in certain songs and live concerts over the last few years. Possibly someone with a bit too much time on their hands.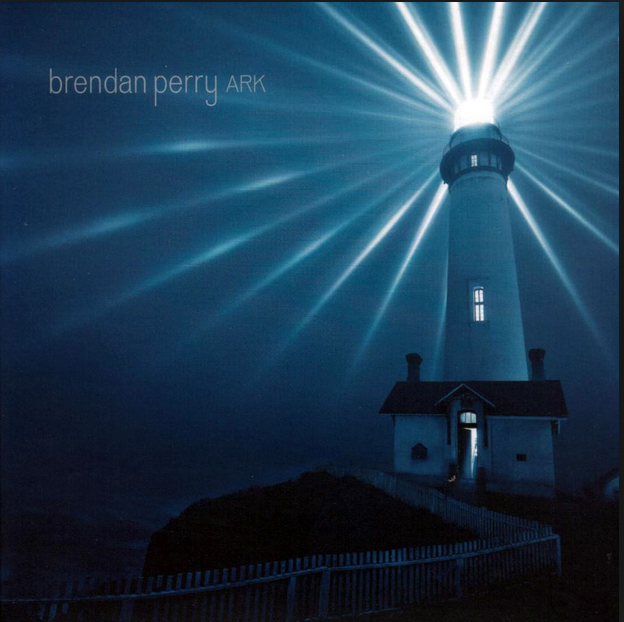 ---
12.45
BLACK – More Than The Sun – Black, compilation LP – WEA – 1987
More torch-like singers, this time Colin Vearncombe who, sadly, died in January from injuries received in a car crash in Cork, Ireland. A radically more post punk / electronic Black will appear in an upcoming 41 Rooms show but this track's 'epicness' will, for now, do him proud.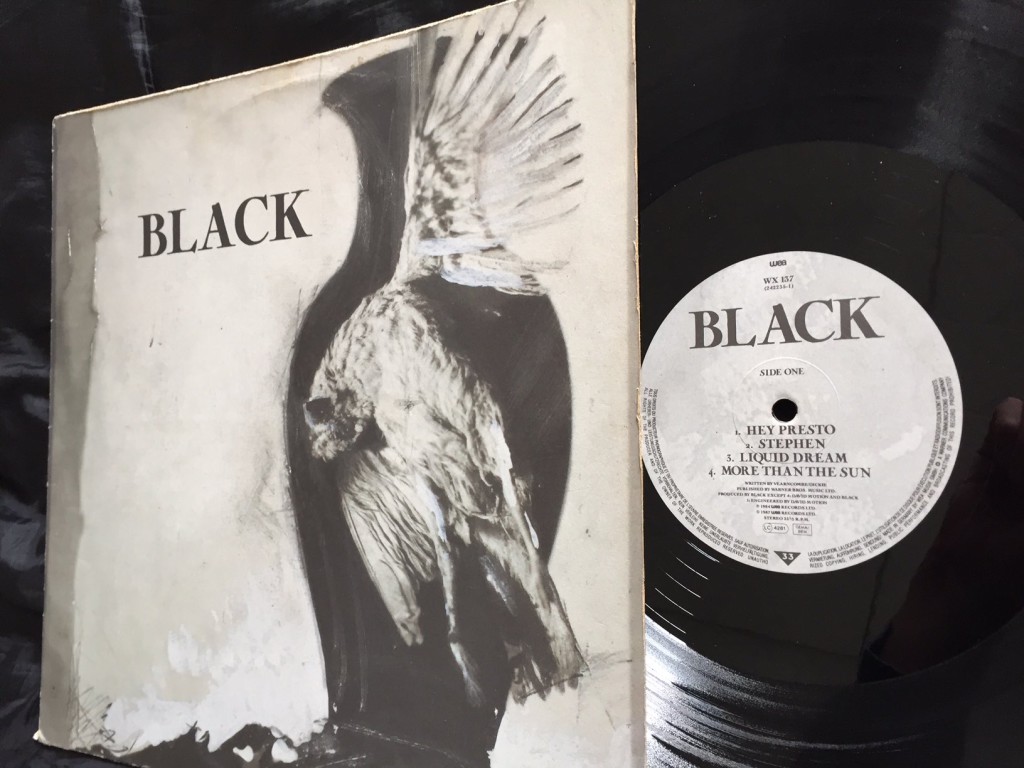 ---
16.18
WHITE AND TORCH – Parade – 7″ – Chrysalis – 1982
An 18 minute mix of 'torch'-like singers and here we have one with Torch in their name. What are the chances, eh? W&T cropped up on at least two heavyweight UK early evening TV shows promoting this single, so there was a brief push behind them. The single stalled at #54 in the charts… and I suspect their record company thought if they couldn't break them with this monster they were going to struggle with anything else, and White & Torch soon disappeared. A top over-the-top tune, you could most probably have fun mashing it up with the Righteous Brothers' You've Lost That Loving Feeling, a comparison probably made by some record company bod back in the day. This acetate was sniped by me for about £6 on eBay a while back.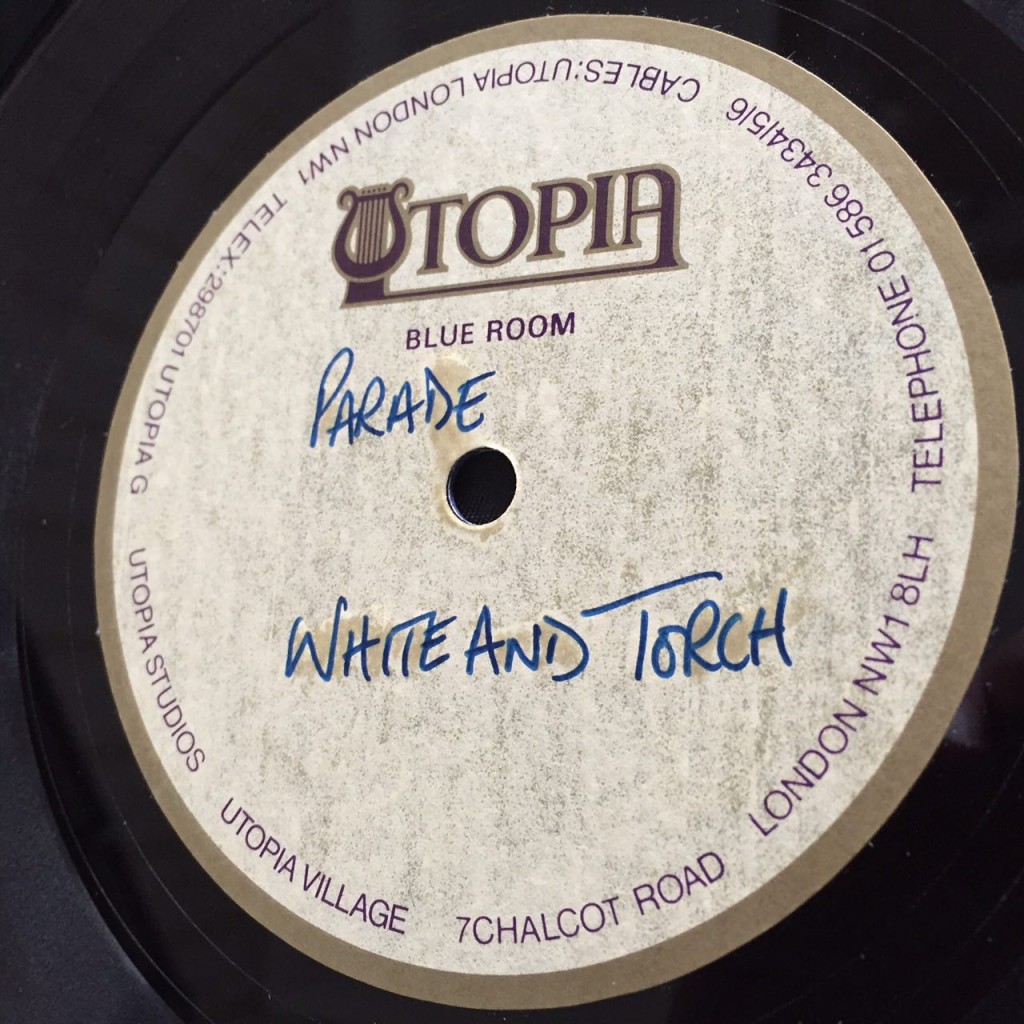 ---
20.16
Lyric of the Podcast…
SCOTT WALKER – My Death – Scott, LP – Philips – 1967

And this torch singer medley ends with one of the most iconic in the genre. A song I first heard in the mid 70s on a David Bowie Santa Monica '72 live bootleg album (a brilliant take, by the way) but it was another few years before I realised the Walker/Jacques Brel connections. You never stop learning…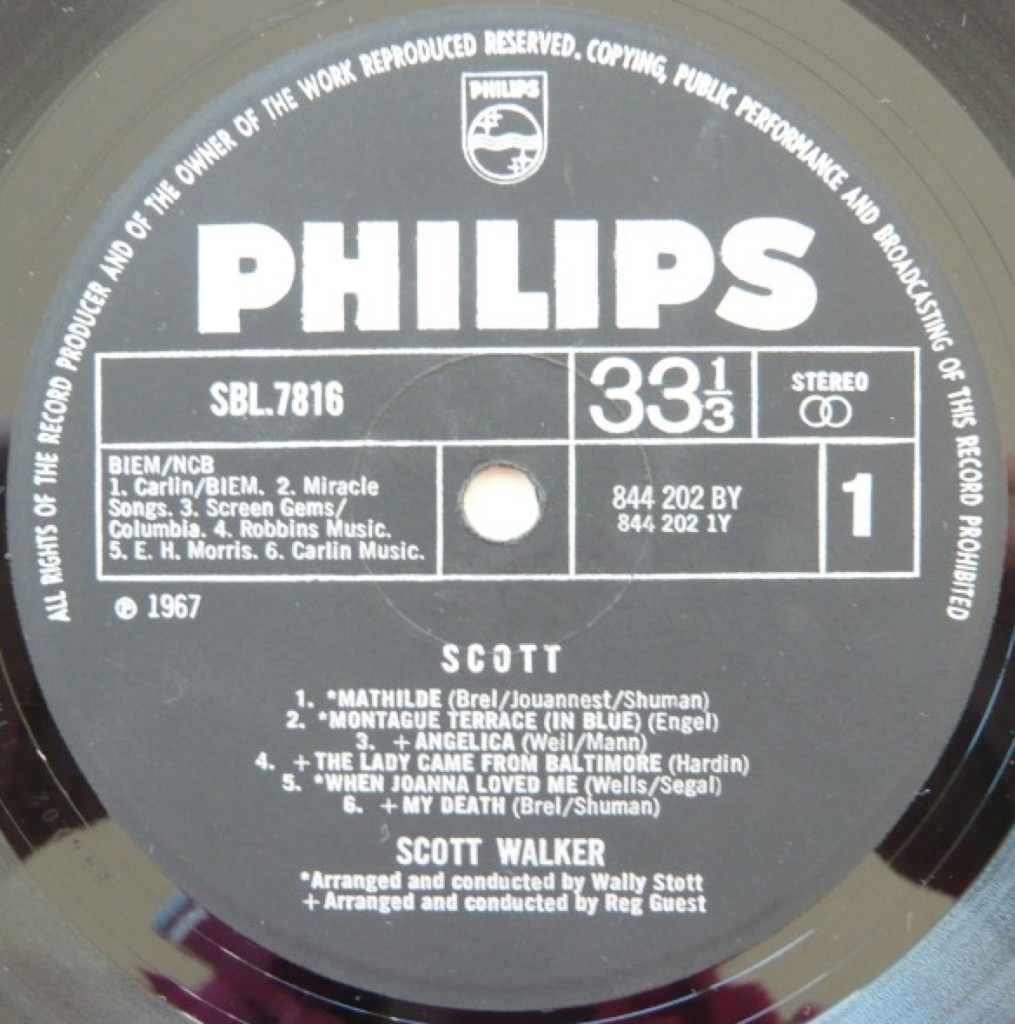 ---
25.04
RAE & CHRISTIAN – Swansong (For A Nation) – 12″ – Grand Central – 1998
I saw R&C live a few times around the period they were promoting the Northern Sulphuric Soul album that houses this track, and they're up there with some of the best gigs I've ever seen. Vocalist Veba had a bit of a 'chest beating' thing going on at the time, one that reminded me of the Cocteau Twins' Liz Fraser in their own early'ish live days, and when I mentioned it to Veba at an R&C gig in London's King's College (Feb '99) I could see she was obviously enamoured with the comparison. I could certainly hear the early Simon Raymonde era Cocteaux performing Swansong… errr… allowing for the fact it wasn't to be written for another fifteen years or so. Whenever Veba and R&C surface (both infrequently and often separately) they're always worth a listen. And look out for a biography from Mark Rae. He was recently gifting diary extracts of his early R&C adventures via his Facebook page and he's got a very cool way with words.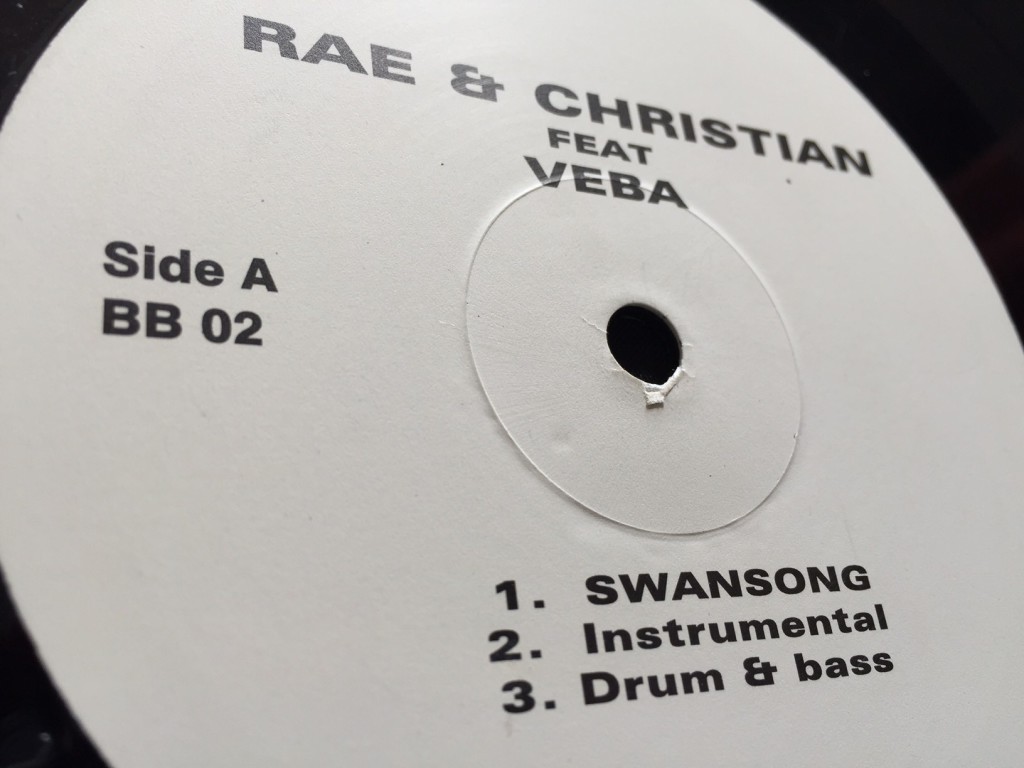 An interview I did with Mark in late 1998 for Circuit magazine (#2, 1999).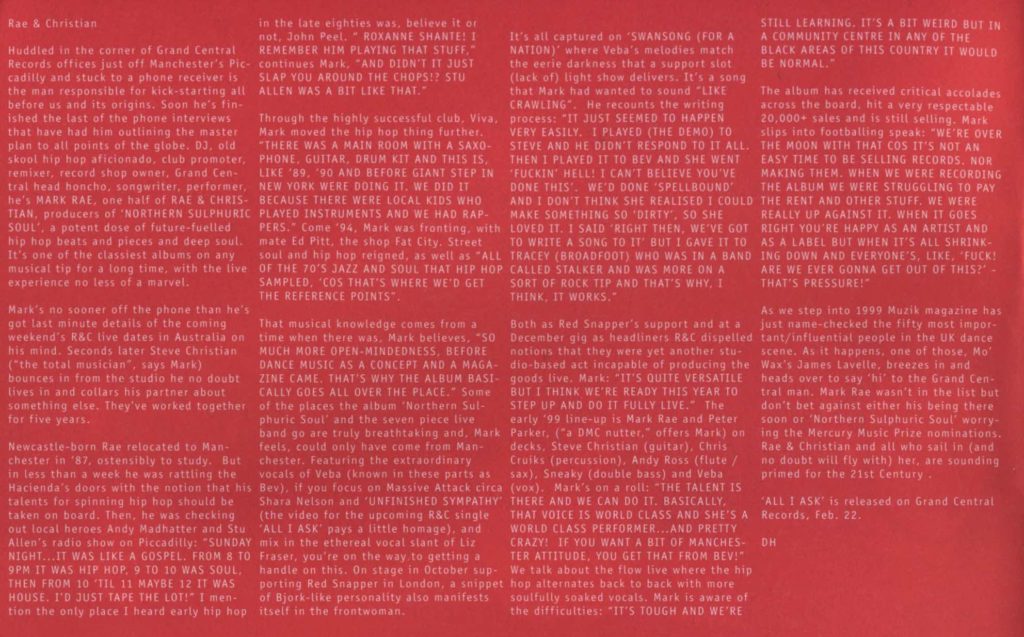 ---
30.18
Various Production – Lost – The World Is Gone, 3LP – XL Recordings – 2006
Possibly one of the most annoying band names I've come across, but it obviously didn't put off the XL label. Another couple of VP tracks will surface on 41 Rooms at some point.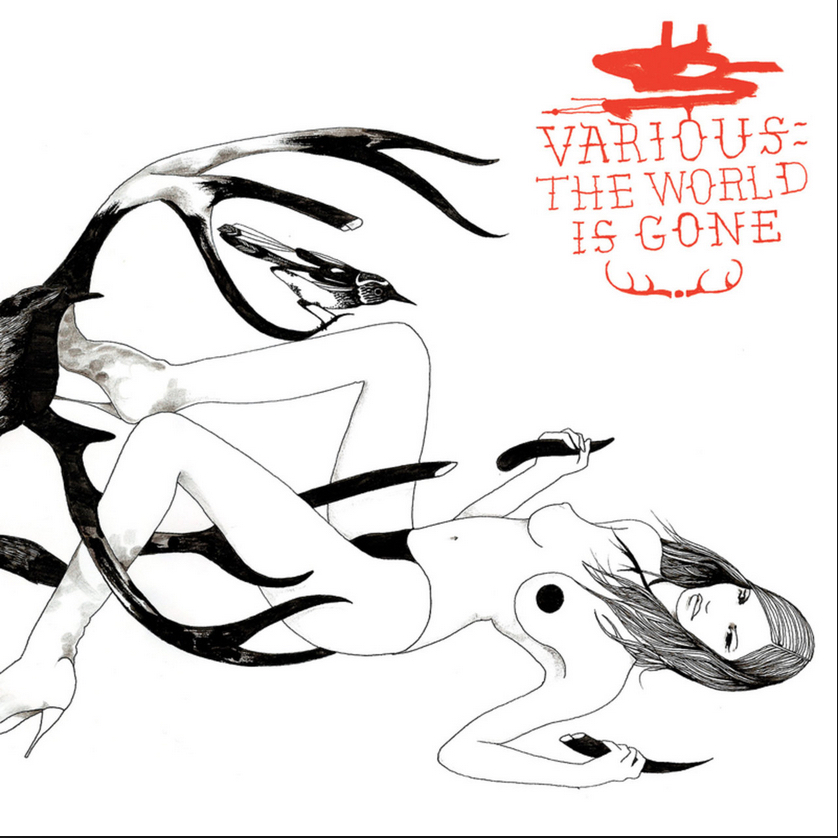 ---
33.03
BIG BLOOD – 2 + 2=? – Fight For Your Dinner Vol 1, Cassette/CD only – Don't Trust The Ruin – 2014
There is a lot of Big Blood music… and it's in lots of places, so their Discogs page is a good place to start; from releases on bespoke labels – Don't Trust The Ruin, for instance – through to (as of right now) 155(!) free to download tracks at the Free Music Archive. And for some sort of appraisal of their work, here's super fan Ran Prieur wading through the band's catalogue…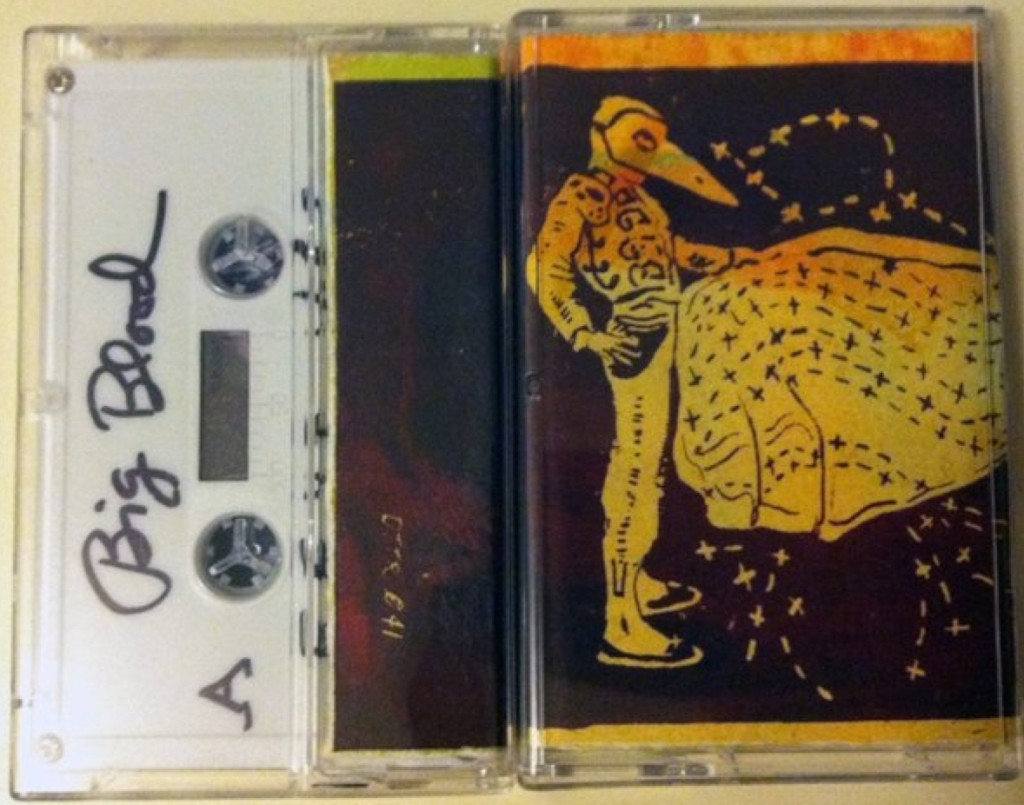 ---
38.15
UT – Confidential – 12″ – Out Records – 1984
'Recently touring Europe and the UK with the Woodentops, more blanket from the girls of Ut. Confidential is their sharpest stab yet: insistent, hypnotic and sparkling – evidence of their consistent improvement. Riffs to live with and that know how to rip it up, belying any reputation for 'difficult' groups and sounds like these may have'. Richard Boon, The Catalogue #25, Apr '85.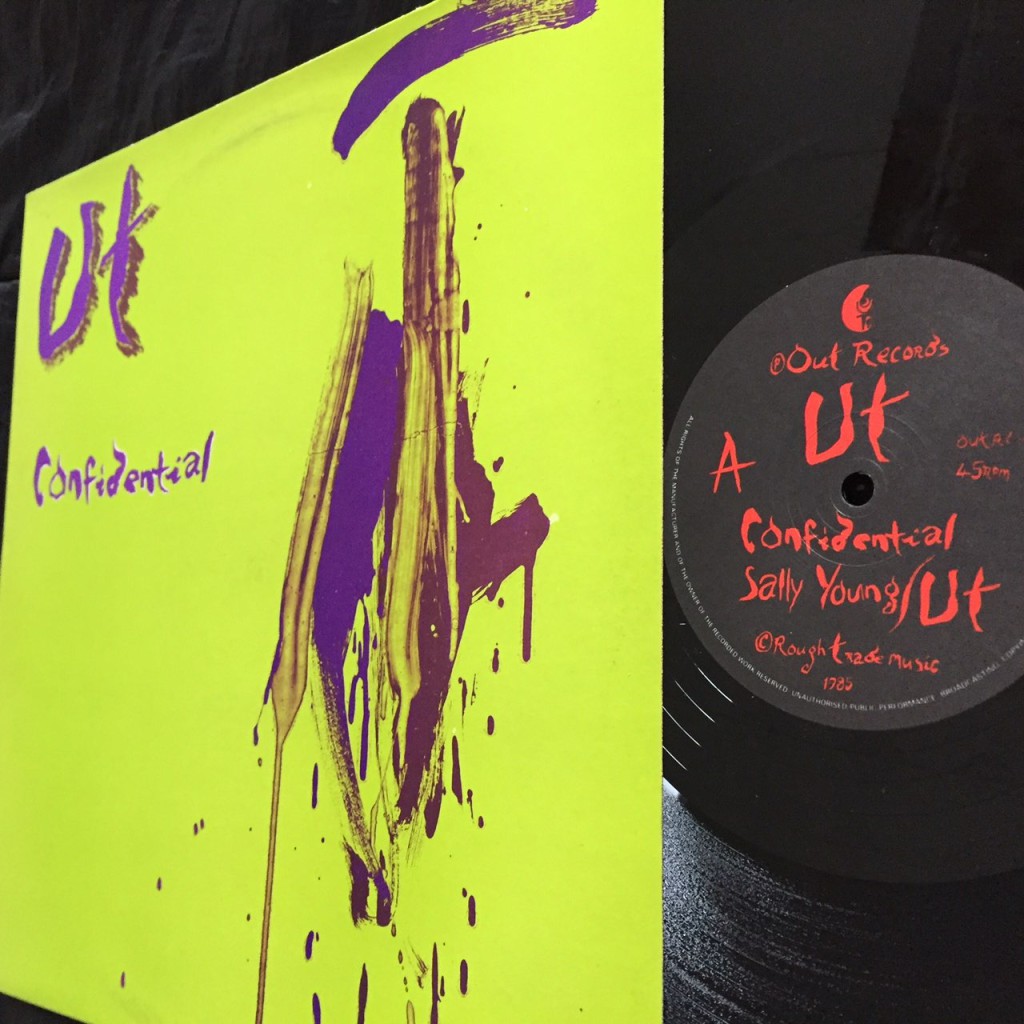 The Ut girls, just having supported The Fall – Bedford Boys' Club, 1.10.83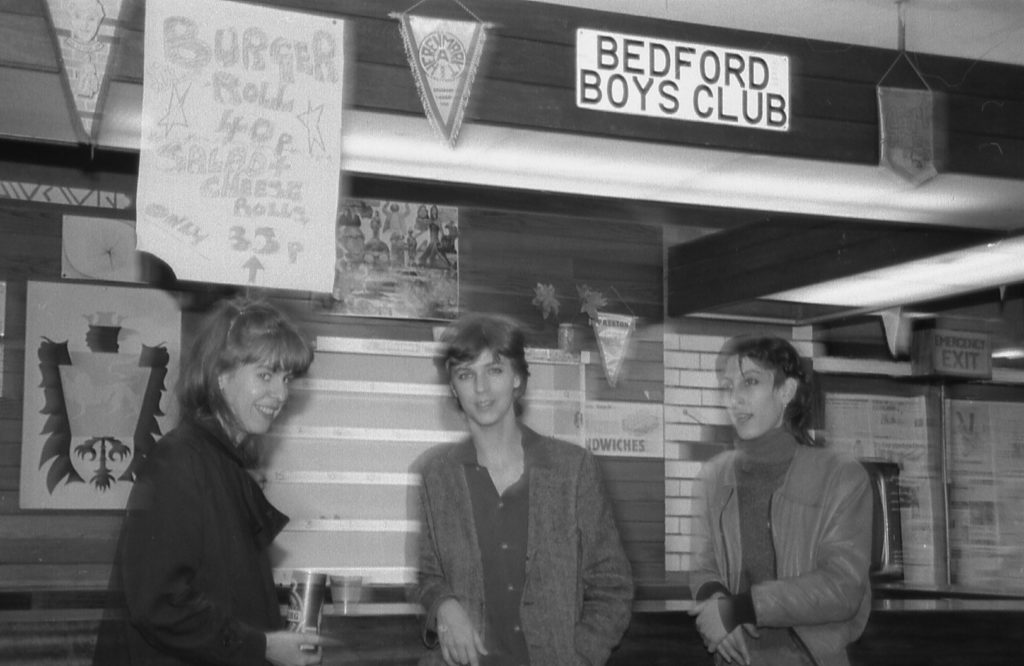 Photo credit/copyright: Dec Hickey
---
43.01
SMALL FACES – Own Up – Small Faces, LP  – Decca – 1966
I was just a few years too young to have bought the best of the UK's sixties bustling 'beat combos' first time around, but I made up for it in the seventies; back-tracking ('scuse the pun) to sweep up 7″ singles by the Yardbirds, Move, Spencer Davis Group, etc… and the Small Faces were a particular fave of mine. Back then, I did have the originals of most of the modsters' UK  albums (pictured is a slightly later – 1970 – copy of the first album) and all the singles. Own Up finds them thrashing about minus Steve Marriott's swaggering vocals.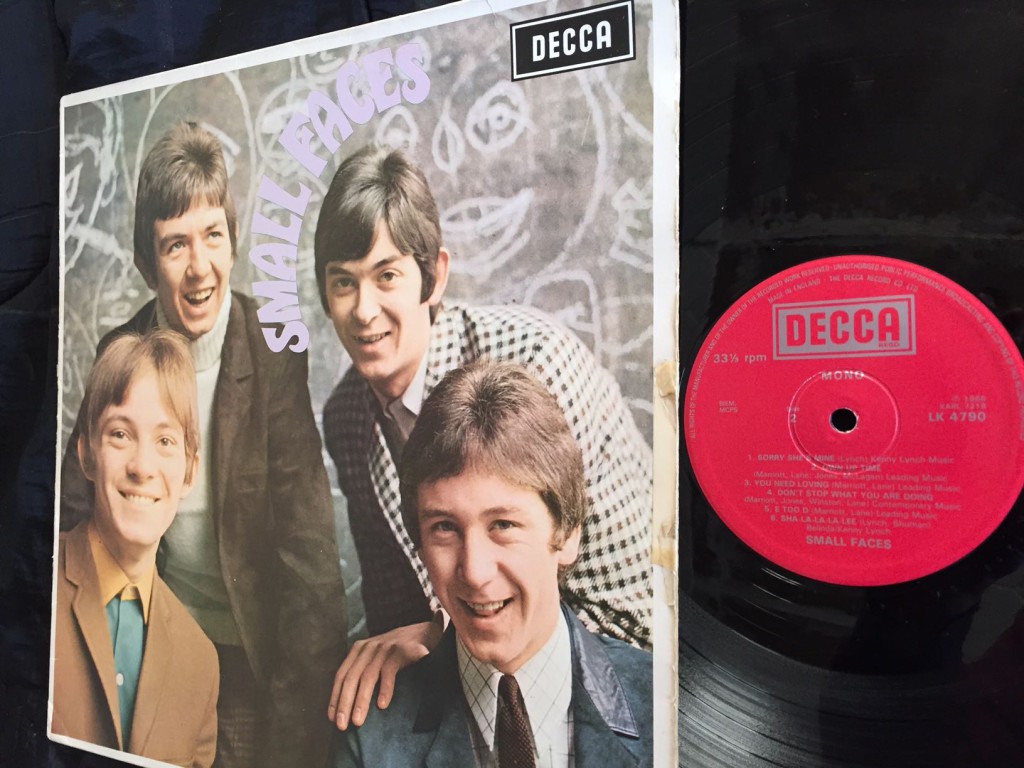 And here's sixties actress, Adrienne Posta groovin' to the album at here home! Looks like a 7″ acetate of some sorts about to get a spin, too.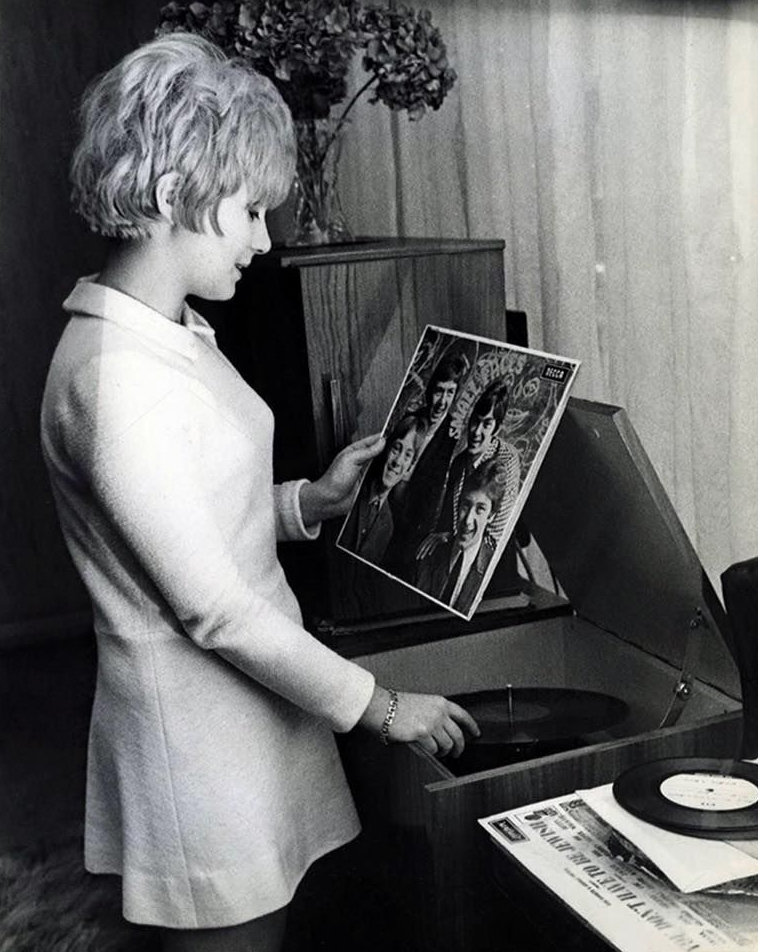 ---
45.22
PAUL WELLER – Aim High * – Pay attention here… The first half of this nine minutes plus finds a huge chunk of the album version randomly overlaid (first and only take) on the Larry Heard Remix… which then segues into Aim Higher-The Amorphous Androgynous Remix. And if I remember rightly, there's a snippet or two floating from the first half to the second. Big props to the AA boys – ex-pat Bedfordian, Gary Cobain and Brian Dougans – for their version. Should you want to track down a vinyl copy of that (500 12″ copies only, from Record Store Day, 2010) it will cost you a bit… and looks like this ⬇ ⬇ ⬇ ⬇ ⬇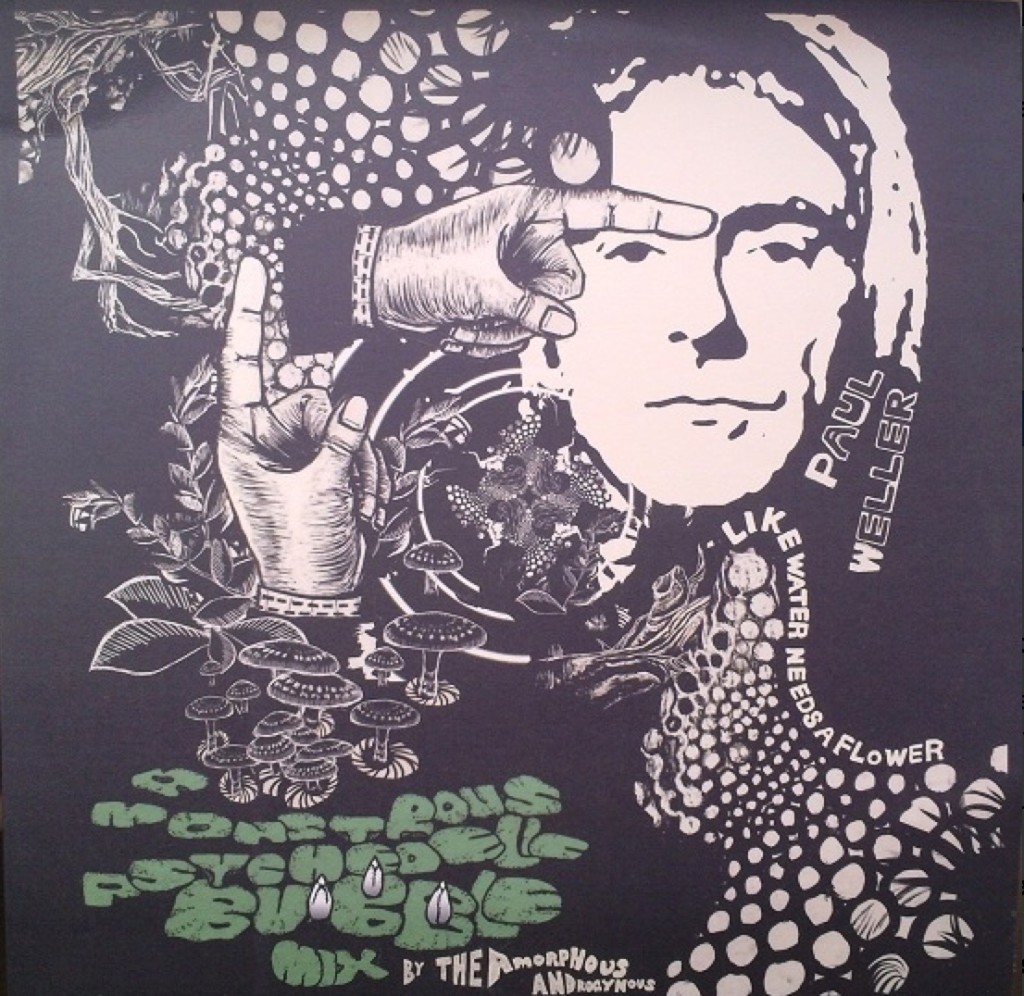 ---
54.28
NATACHA ATLAS  – Duden (Talvin Singh's Indian Jungle Book Mix) – 12″ – Mantra Recordings – 1994
Asian breakbeat… and brilliant.
Natasha Atlas – Duden (Mantra/Nation) The Transglobal Underground singer heads out on her own for an album of richly-flavoured world music sounds from which this cut is taken. Here though, Spooky whip up a mid-tempo funky table groove with Atlas's vocals used incidentally. On the flip, table player extraordinaire Talvin Singh goes for breakbeat action with more of the meandering vocals on top. Not club anthems but perfect for the Megatripolis-style crowds. ***** Brad Beatnik, Record Mirror (Music Week), 6.5.95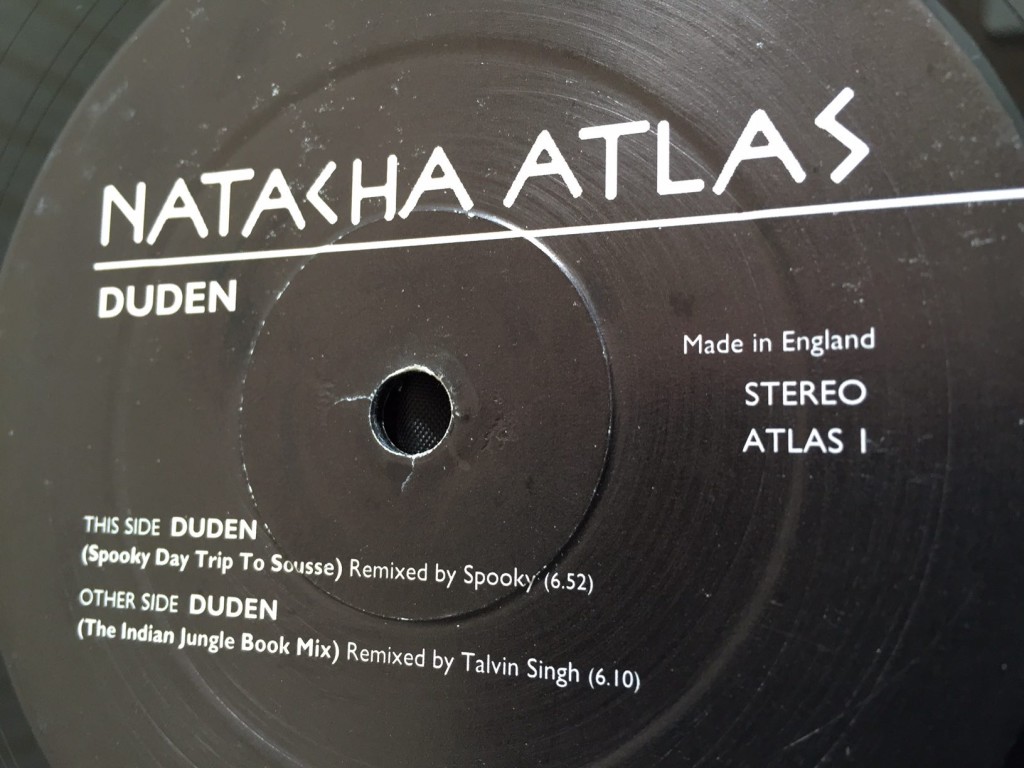 Natacha Atlas – Duden (Mantra/Nation)… On the flip, tabla player extraordinaire Talvin Singh goes for breakbeat action with more of the meandering vocals on top. Not a club anthem but perfect for the Megatripolis-style crowds. ***** Brad Beatnik, Record Mirror (Music Week), 6.5.95
---
WINKLES  IN  1981  (Pt 1 – The 'Big Guns')
01.00.17
ECHO AND THE BUNNYMEN – All That Jazz – Crocodiles, LP – Korova – 1980
The Bunnymen tunes were staples in our club…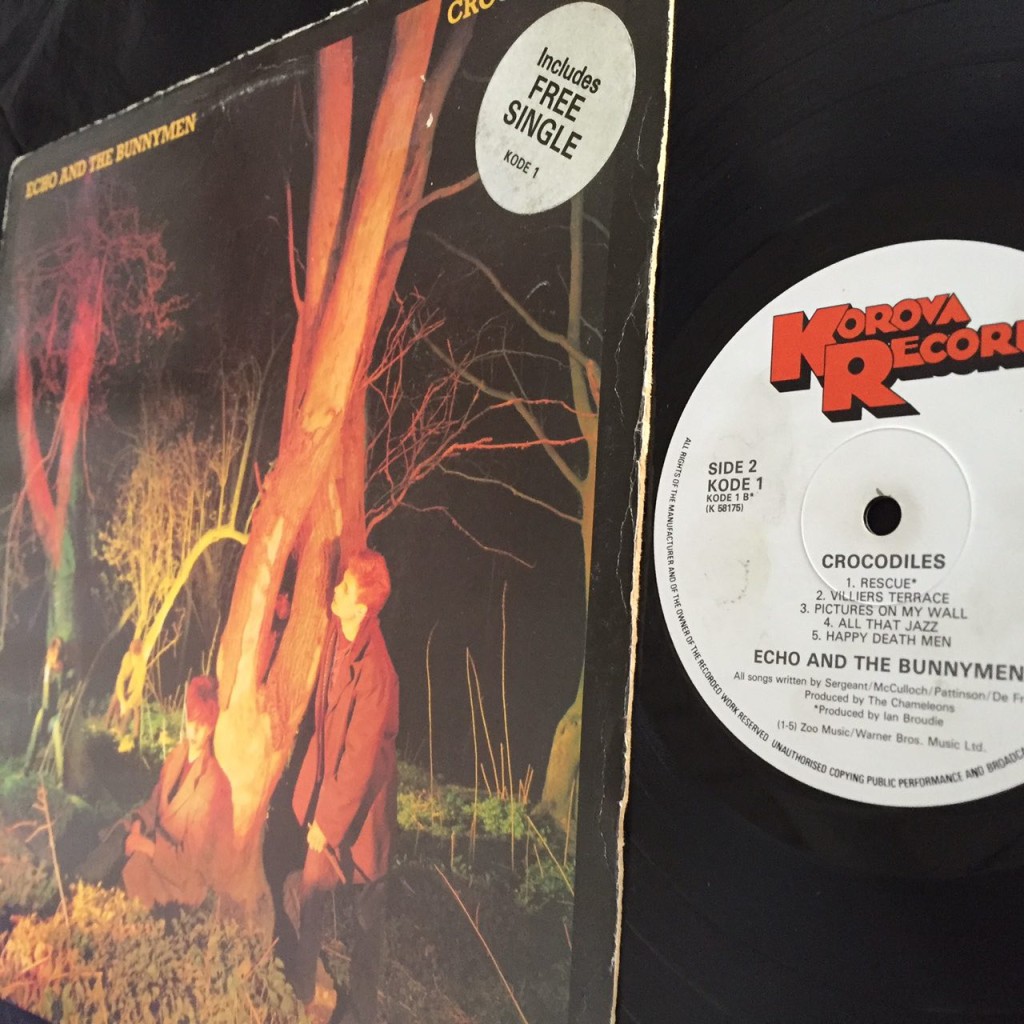 ---
01.03.03
COMSAT ANGELS – Do The Empty House – 7″ – Polydor – 1981
My truly knackered copy below. As with a lot of the stuff I played down Winkles in the early 80s it was packed in rubbishy open cardboard boxes and often transported back to my house – at the end of what was, for me, likely a slightly drunken night – in the open back of the club owner, Terry's builders van 🙂 None of that makes for well preserved records. I do look after vinyl a lot better these days. I can always buy decent replacement copies but these are the very records of my clubbing days… and that's important. No idea why it's 'Com Sat' on the label. Somebody at the label probably got a verbal seeing to.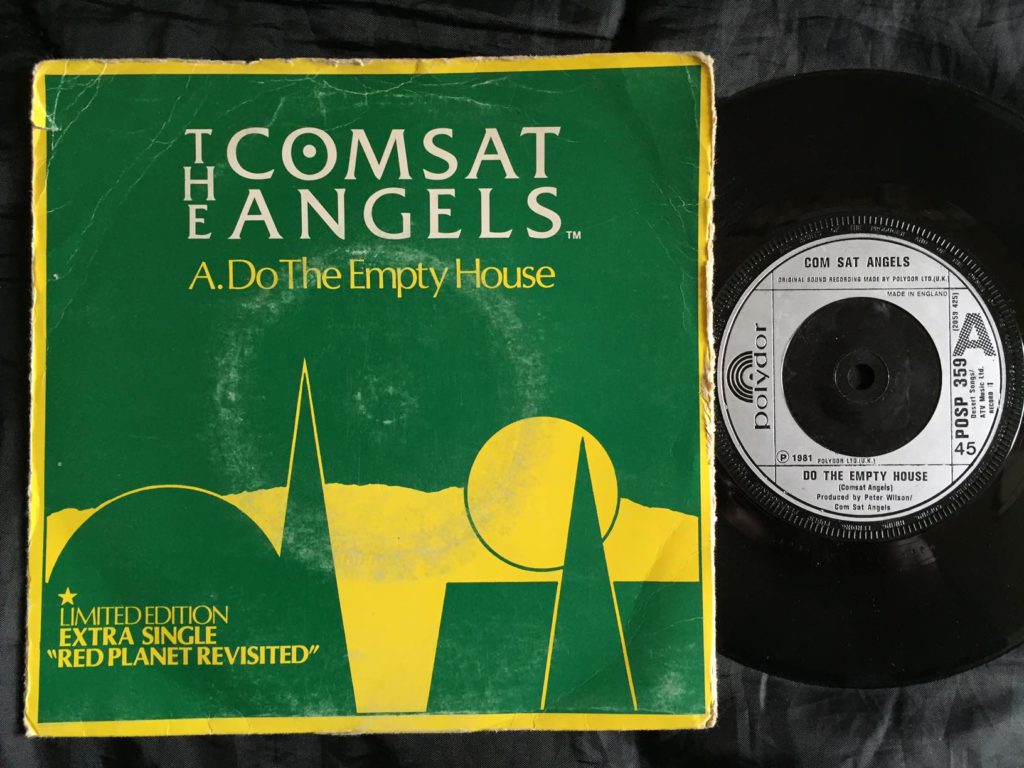 My gig promotion below, and until I found it recently I wouldn't have remembered my #001 ticket got signed. My mum had died during the year and in a period particularly high on 'thoughts of family' for me I used images of my Aunt Peggy on the poster and ticket. She had died of Leukaemia, aged 26, when I was barely a year old and the Comsats music could often invoke feelings of loss for me. I've told the tale before elsewhere but the artwork for the ticket was five minutes from going to the printers when I had the notion something wasn't quite right with it – and it then dawned on me. Staring out at me – loud and proud – was 'Comsat Angles'! I'd have been given stick for the rest of my life.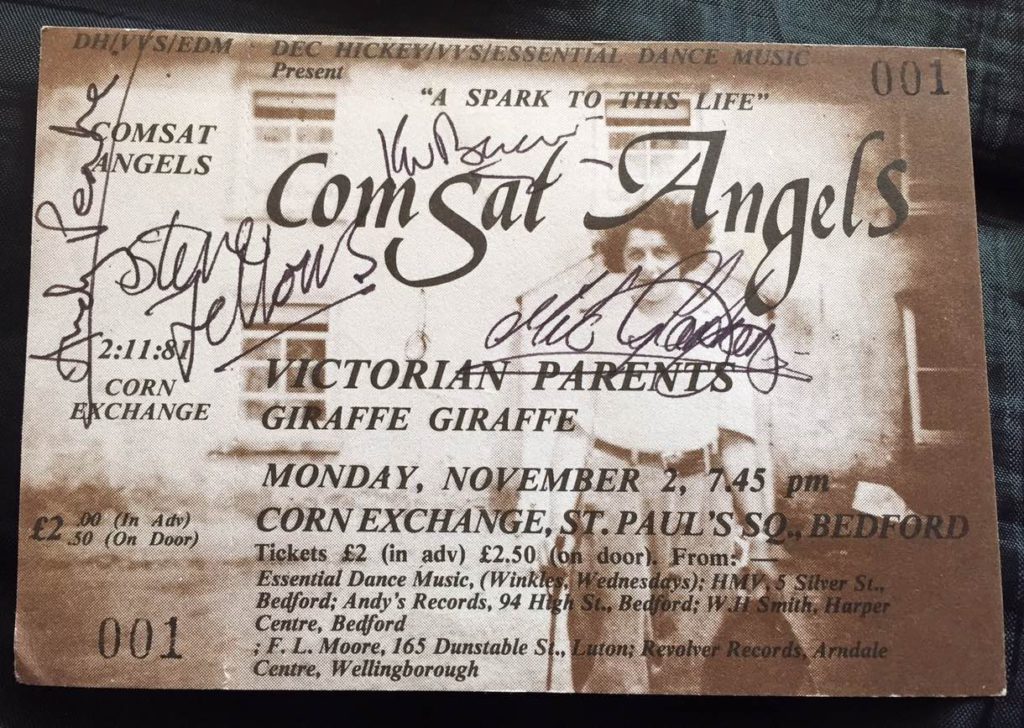 ---
01.06.29
COMSAT ANGELS – Be Brave – Sleep No More, LP – Polydor – 1981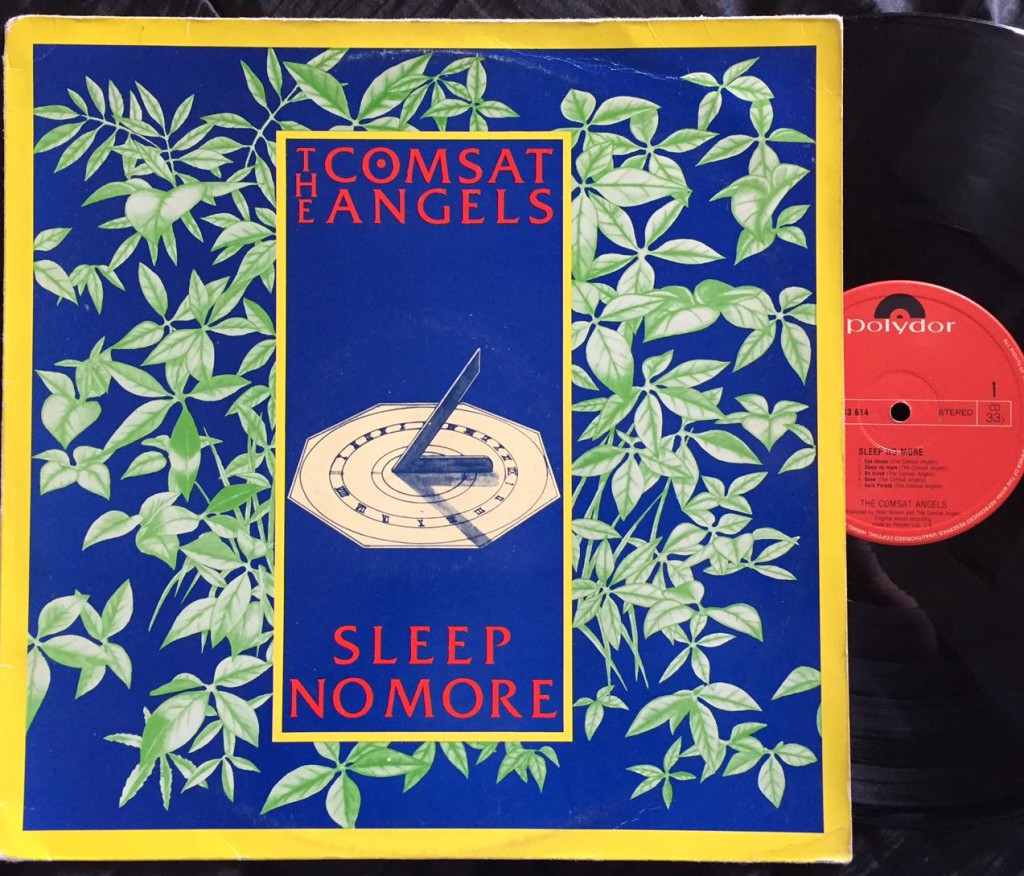 Having corrected the a/w for the gig's ticket we still managed to screw up with the poster. Somewhere in transit to the printers, the 'Dec' fell off.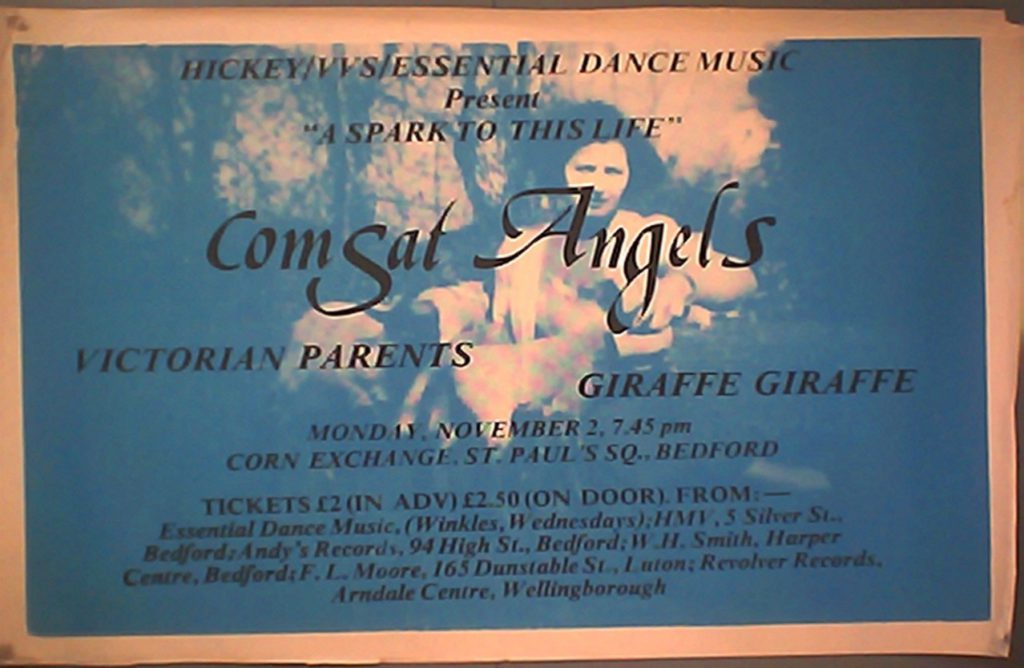 ---
01.10.08
SOFT CELL – Memorabilia – 12″ – Some Bizzare – 1981
This still sounds wicked. Edgy electronica.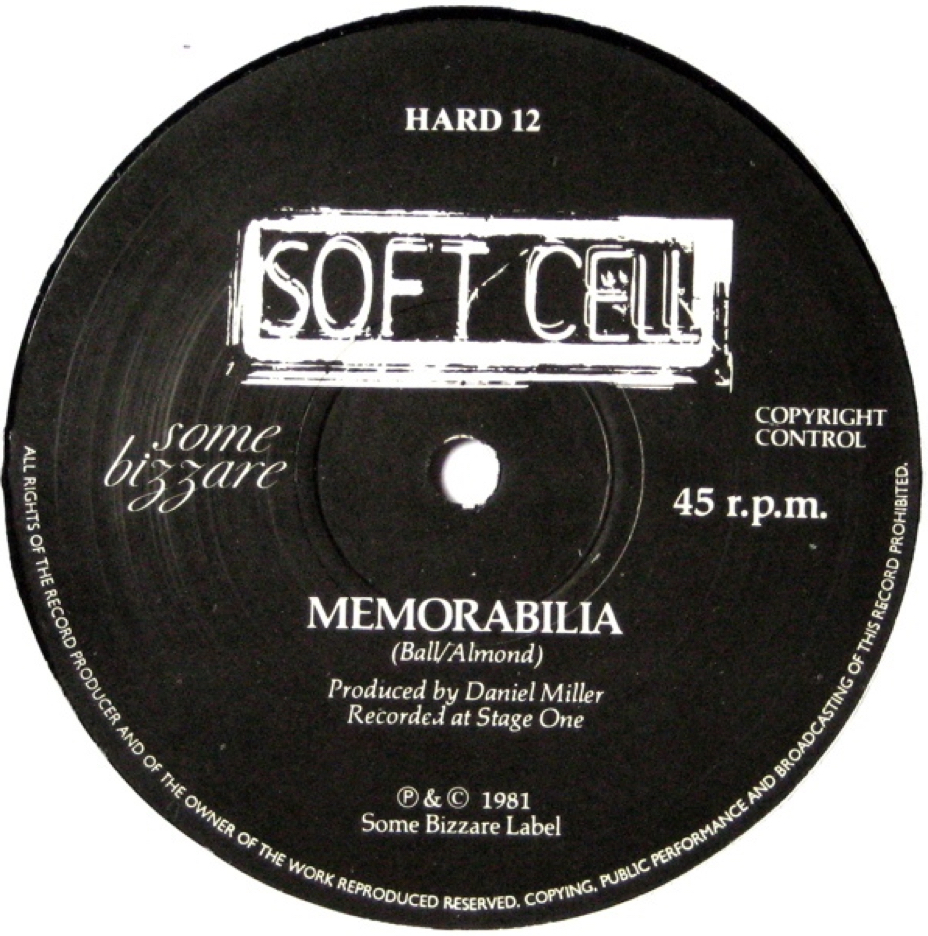 ---
01.17.27
JAPAN – The Quiet Life – Quite Life, LP – Ariola Hansa – 1979
I'd actually been a Japan fan before their swing to a new sound and look. In their guitar driven, New York Dolls-looking era I'd seen them a couple of times, one being in front of just a few hundred, all crammed down the front ten rows or so of London's cavernous (3000-4000 capacity?) Rainbow Theatre. The Quiet Life album was their image and sound game-changer.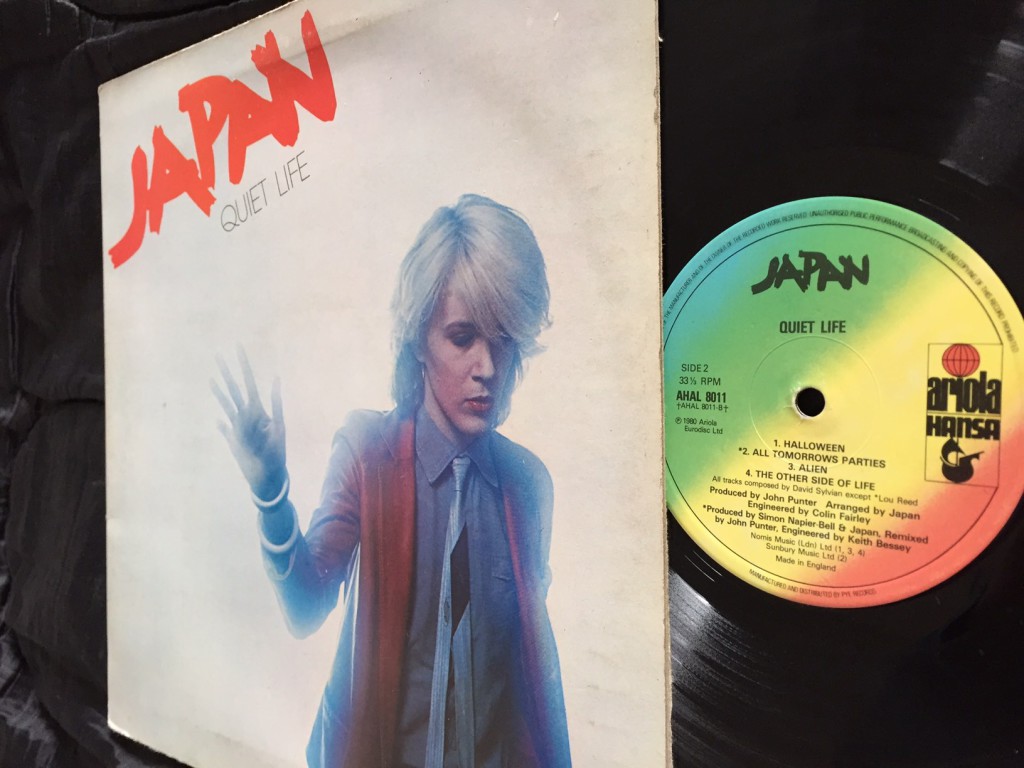 ---
01.22.10
SIMPLE MINDS – I Travel – Empires And Dance, LP – Zoom/Arista –  1980
Sort of Simple Minds' second phase. Urgent sounding.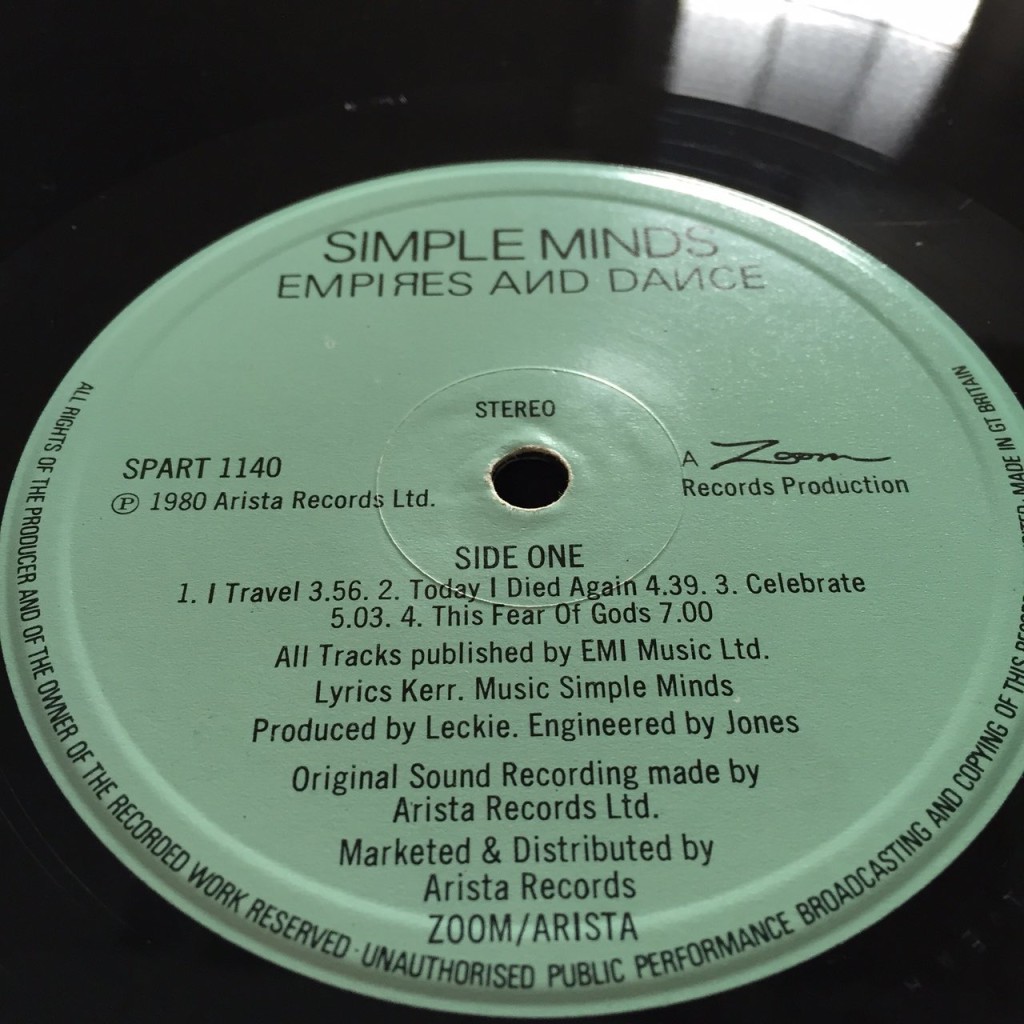 Jim Kerr leaving the stage at London's Hammersmith Palais, 26.8.80, during their Empires and Dance tour.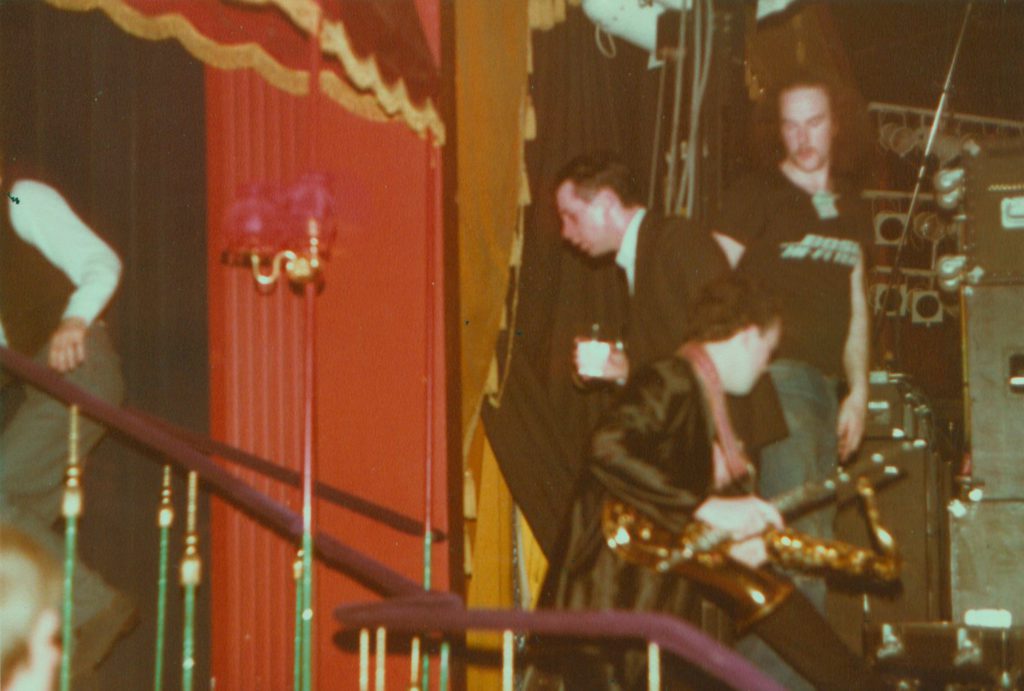 Photo credit/copyright: Dec Hickey
---
01.25.56
ULTRAVOX – Hiroshima Mon Amour
I certainly watched this (BBC) Old Grey Whistle Test performance when it was first broadcast on Dec 5, 1978 but it must have been repeated, as I recorded it early after getting a video recorder in mid November '79. Either way, this is John Foxx and Ultravox Mark 1 stomping all over Midge Ure's tenancy with the band.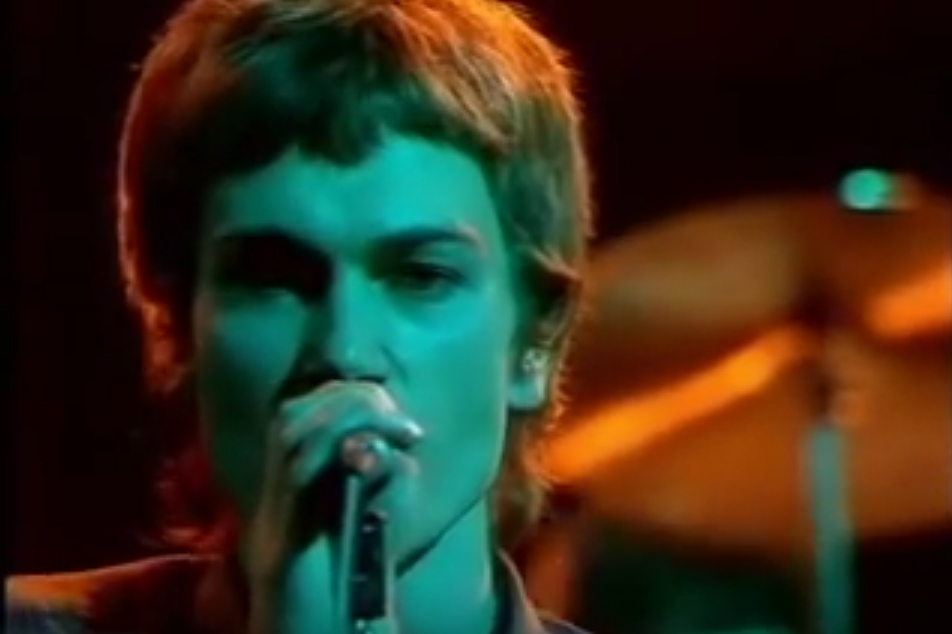 Summer Salt fanzine, #2, 1977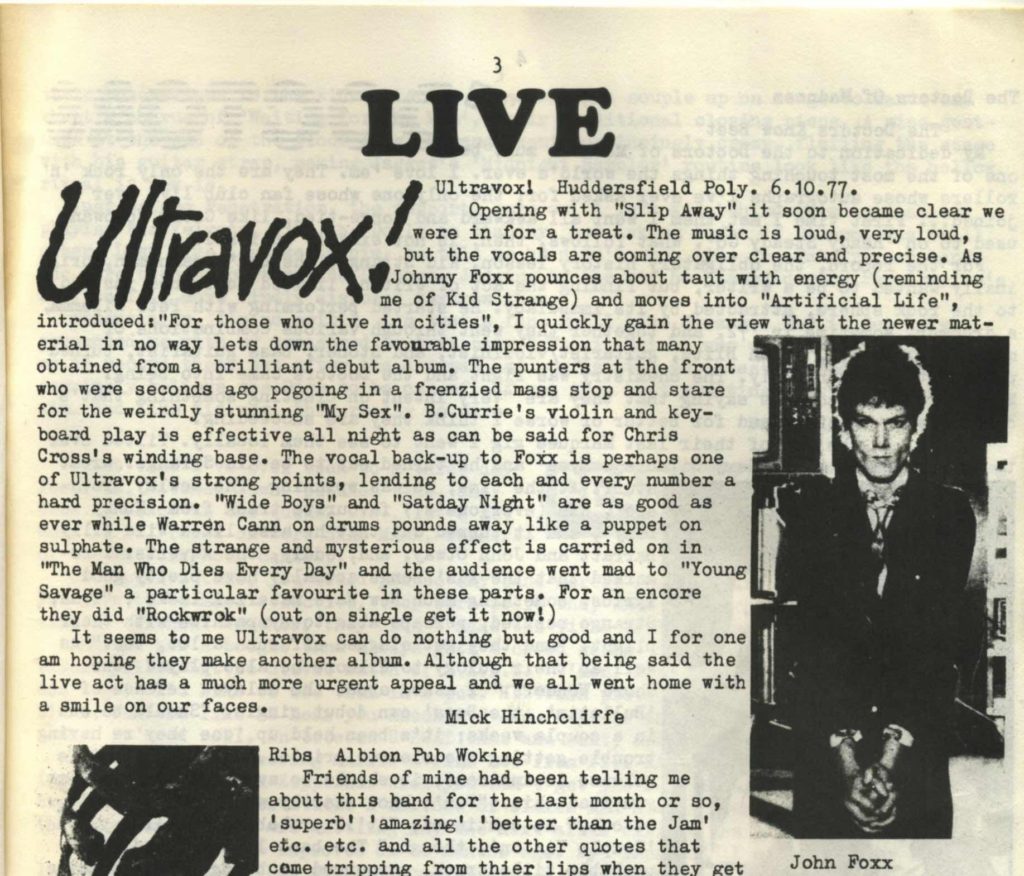 ---
01.29.23
ROXY MUSIC – Street Life – 7″ – Island – 1973
I suspect any alternative/new wave/post punk club in the late 70s/early 80s would have been happy to throw in Bowie and Roxy Music here and there. We certainly did.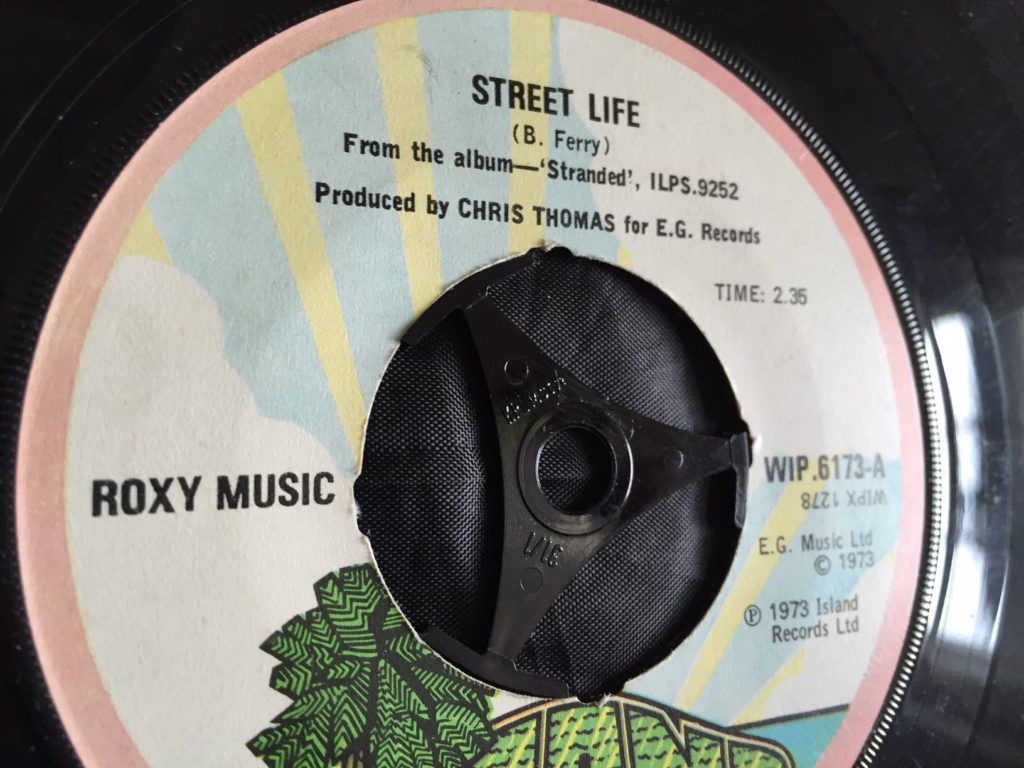 ---
01.32.27
THE TEARDROP EXPLODES – Treason (It's Just A Story) – 7″ – Zoo – 1980
Given my first gig promotion, in Oct '80, was these lads, it would have been rude of me not to have been playing them when we started our club just ten or so weeks later.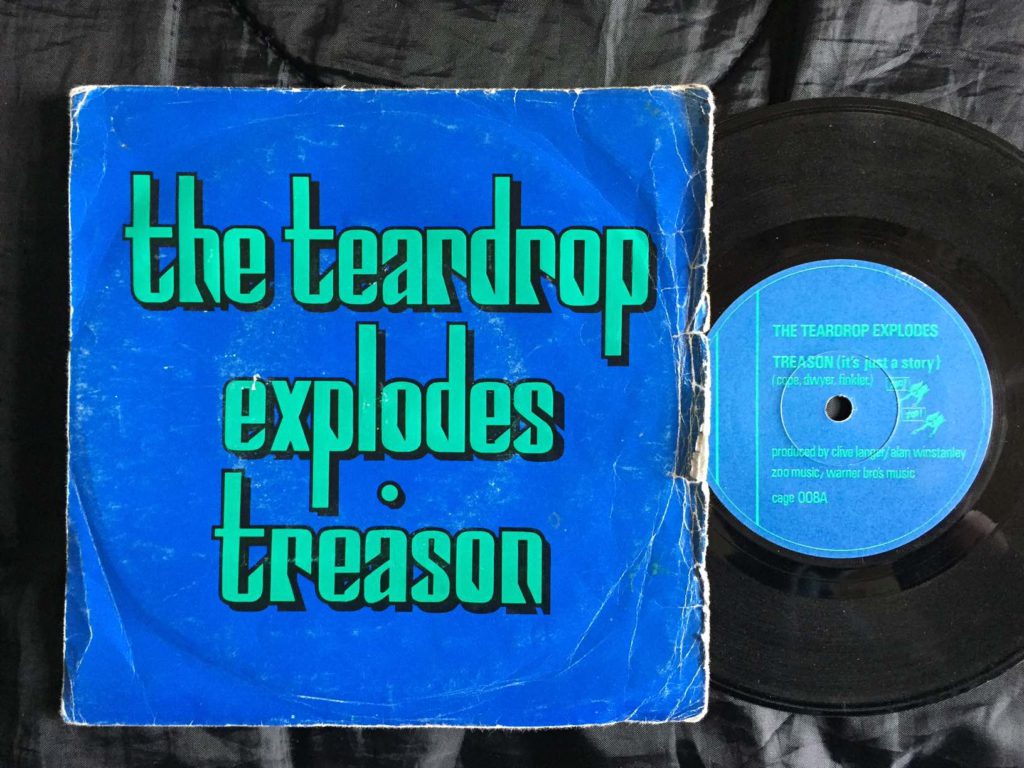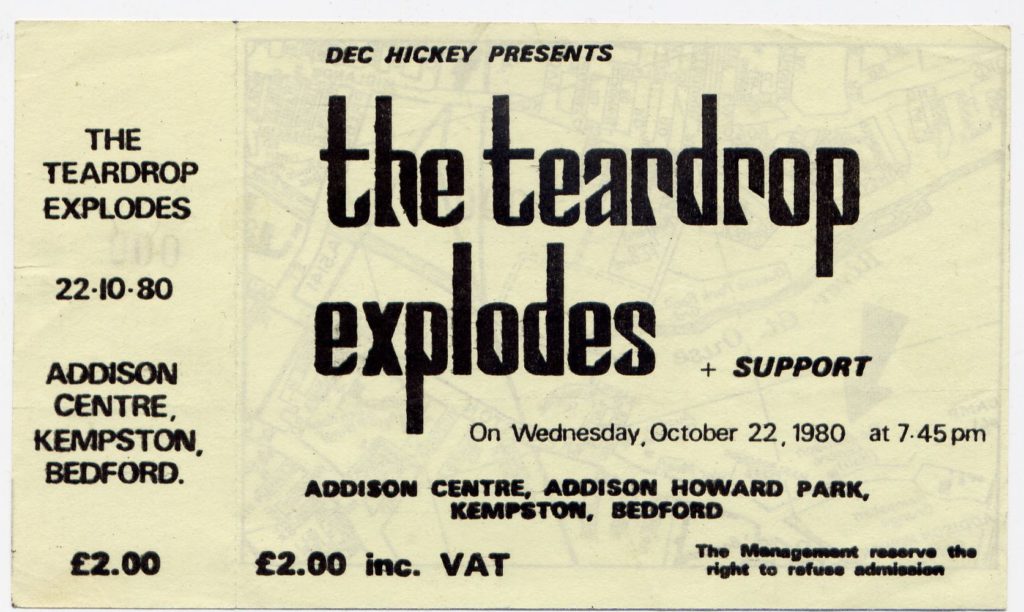 ---
01.35.15
SHOCKING BLUE  – Venus – 7″ – Penny Farthing – 1969
I liked this as a kid and it sounded like it would work in our club… and it most definitely did.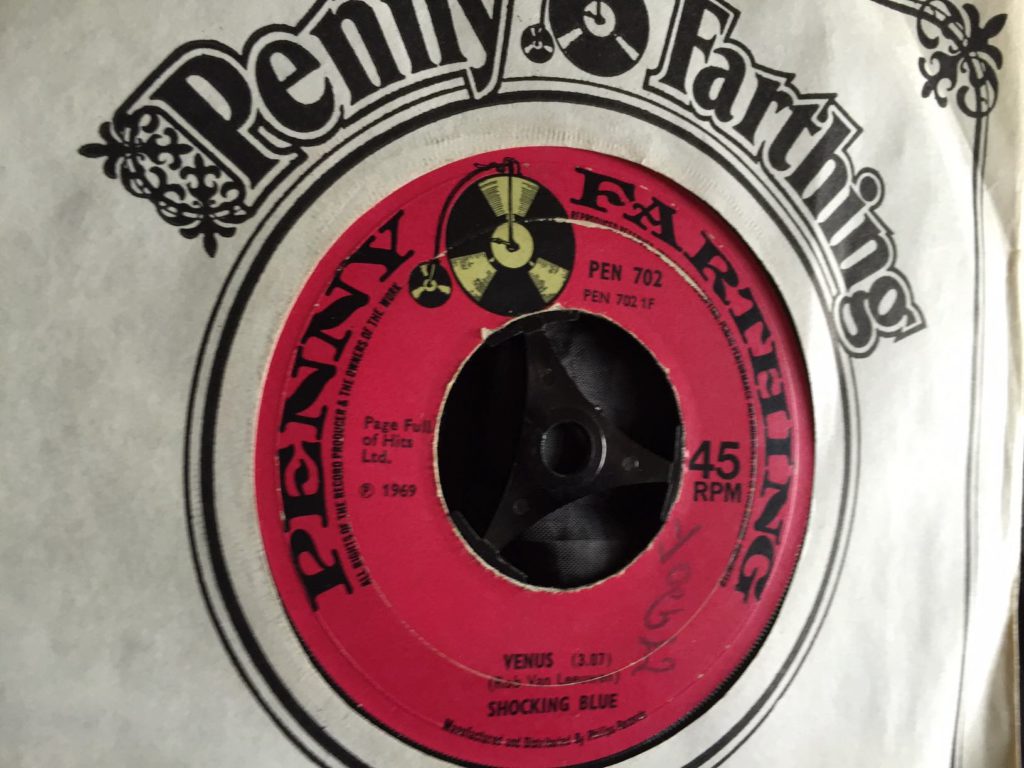 ---
01.38.11
ABC – Tears Are Not Enough – 12″ – Neutron  – 1981
Martin Fry had previously been in Vice Versa, a musty electronic Sheffield outfit that I liked, but this transformation to ABC's glitzy synth pop still struck a chord in Winkles. Big tune.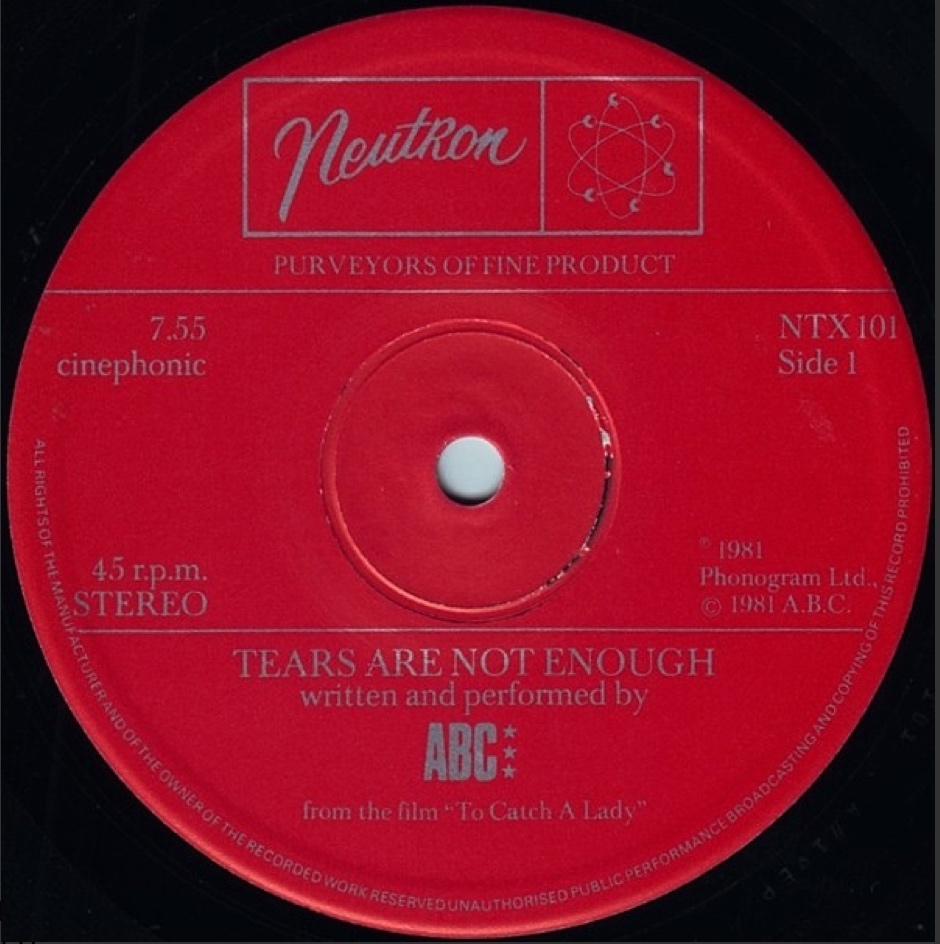 ---
01.41.38
BAUHAUS – Kick In The Eye – 12″ – Beggars Banquet – 1981
To the dark side. Being based in Northampton (only twenty miles up the road from us in Bedford) most probably helped to build their following in our town. This was a dancefloor biggie with us.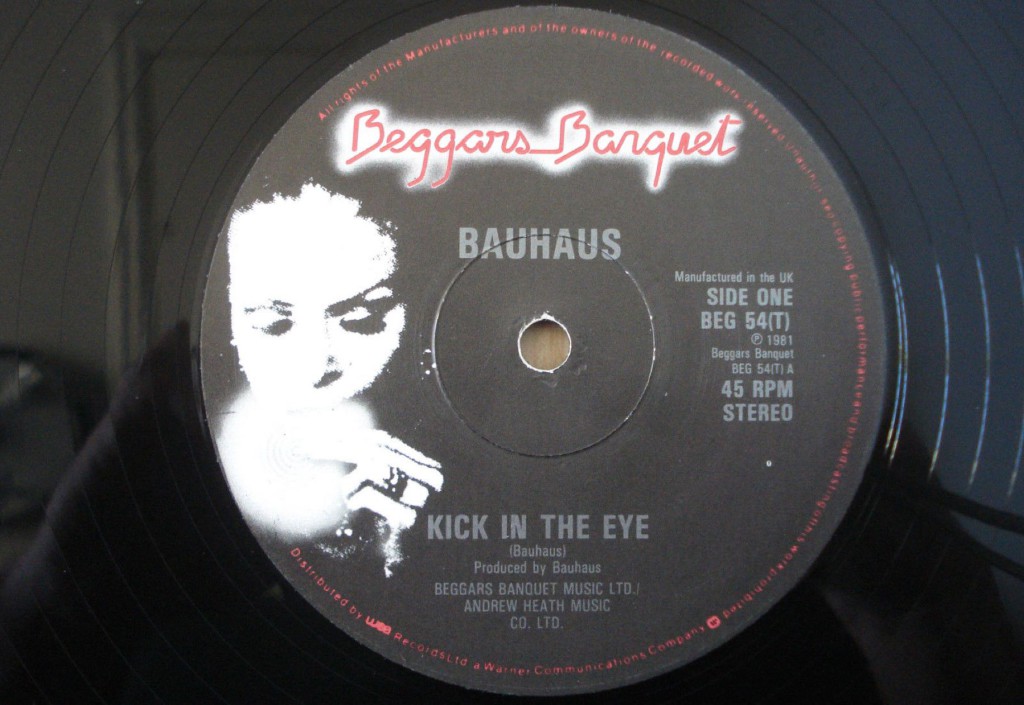 ---
01.44.28
SIOUXSIE AND THE BANSHEES – Spellbound – 12″ – Polydor – 1981
More of the post punk/'goth' crossover.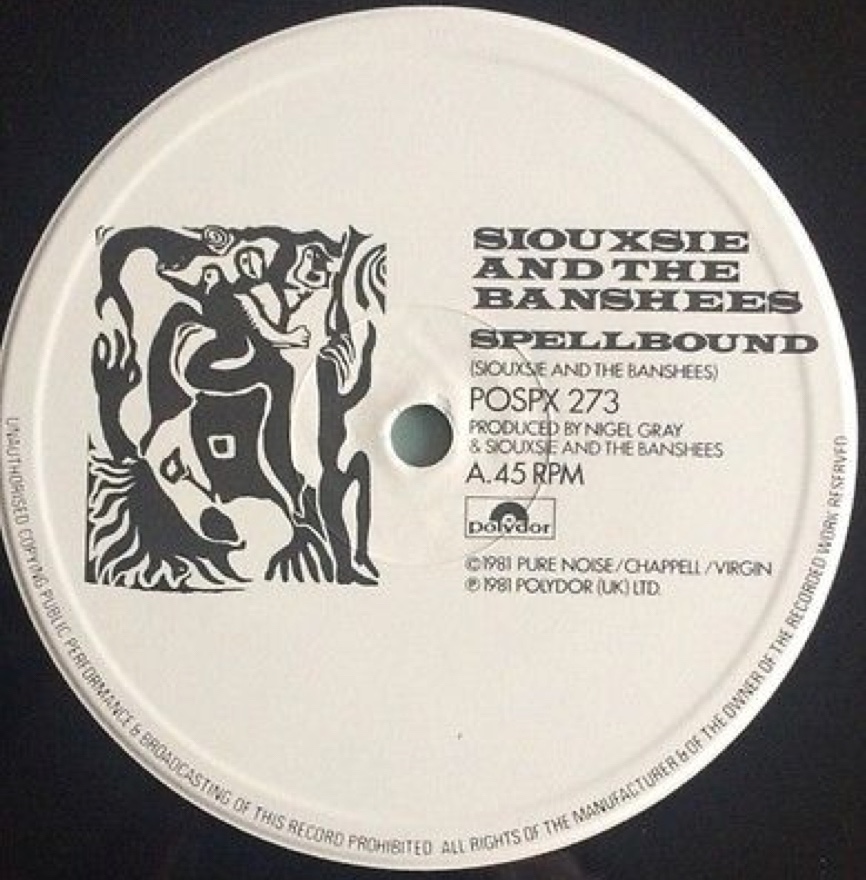 ---
01.47.51
PSYCHEDELIC FURS – Fall – Self-Titled LP – CBS – 1980
I saw the Furs three times back in their early 80s heyday, on a six band bill (Teardrop Explodes, Echo and the Bunnymen and A Certain Ratio were three of the others!) at London's Lyceum in March 1980 being the first of them, and Rep Butler's vocal is something you don't forget too easily.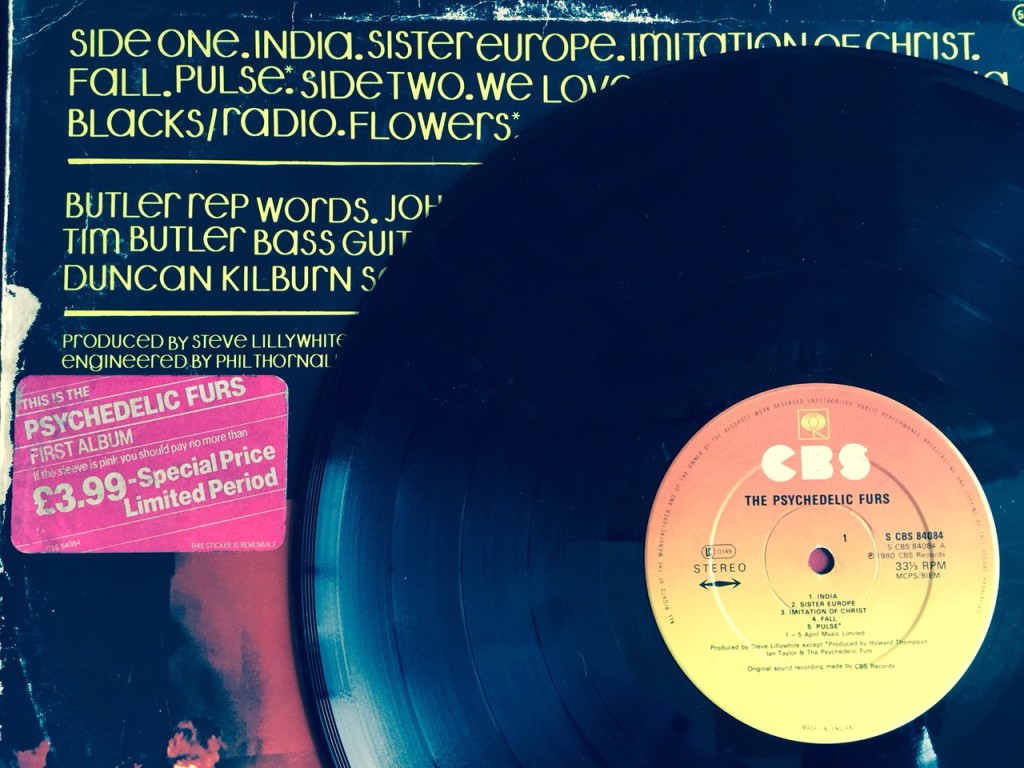 ---
01.50.29
JOY DIVISION – Isolation – Closer, LP – Factory – 1980
Another bit of vinyl that went through the wars at Winkles. £3.99 from Bedford's HMV, it looks like. One of my top five albums of all time. Nuff said…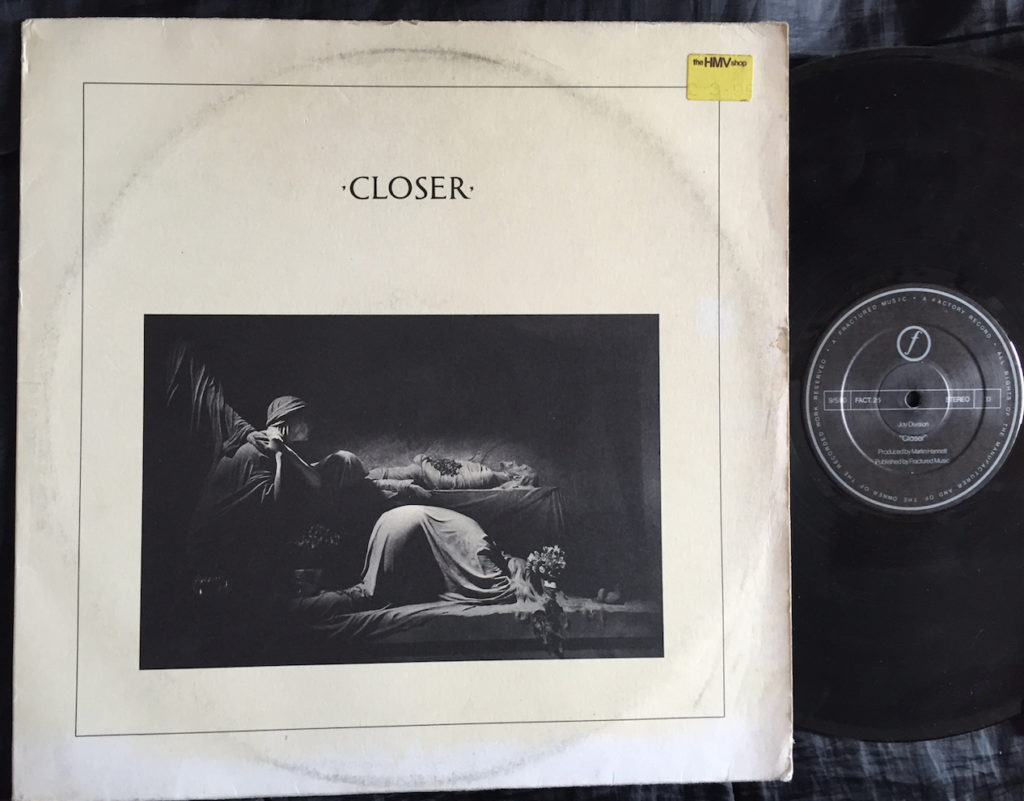 ---
01.53.05
THE FALL – Totally Wired – 7″ – Rough Trade – 1980
And the trashed vinyl keeps on coming. We're in a burst of short snappy records that I used to regularly spin together in various permutations. I should have played more of The Fall than I did. I turned down promoting a gig of theirs in Bedford (in '83) and having then passed it to my mates Nigel Turner and Paul 'Budge' Burridge, I was only five minutes into the gig when I realised my mistake in not doing the gig myself. They were firing.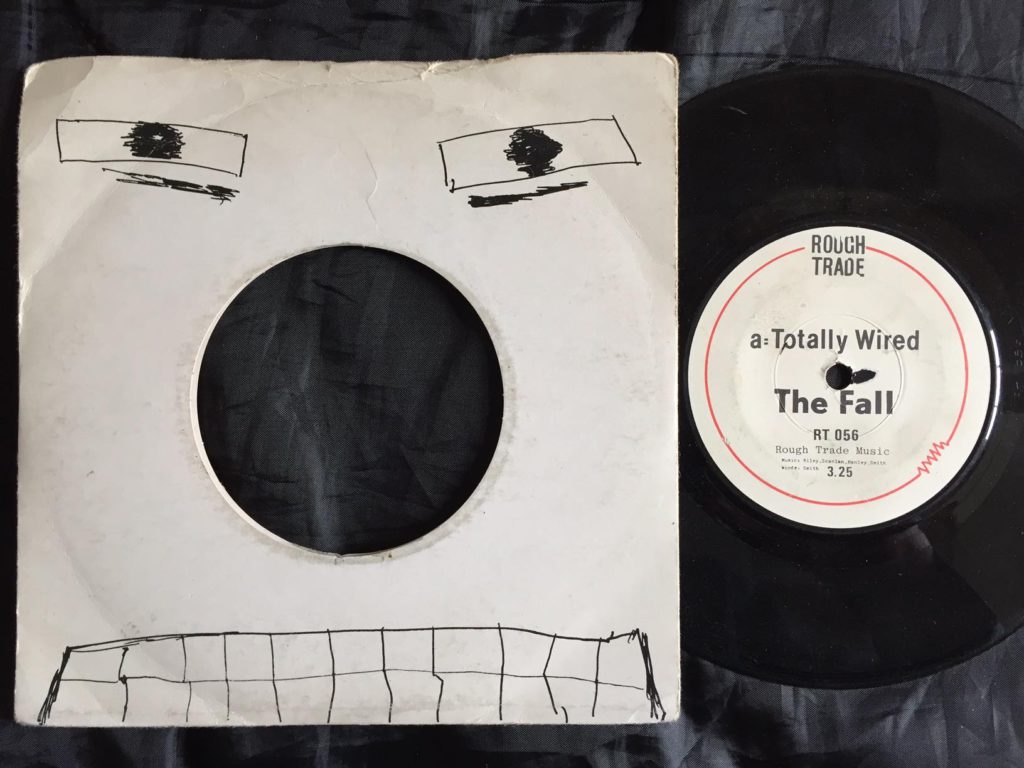 The Fall on a Fall dated mag.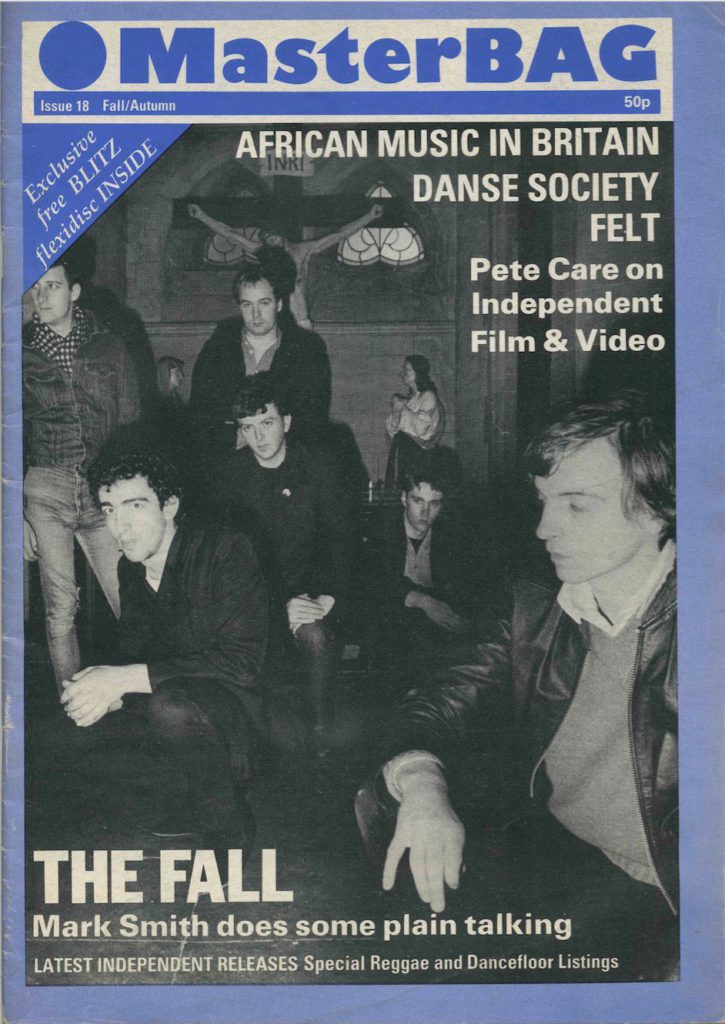 ---
01.56.28
GNAG OF FOUR – Natural's Not In It – Entertainment! LP – EMI – 1979
Another important album. Often referred to by my late friend, Alan J and myself as the Gnag of Four, so in his memory, they will be just that, anytime they appear again on 41 Rooms moving forward… and they will.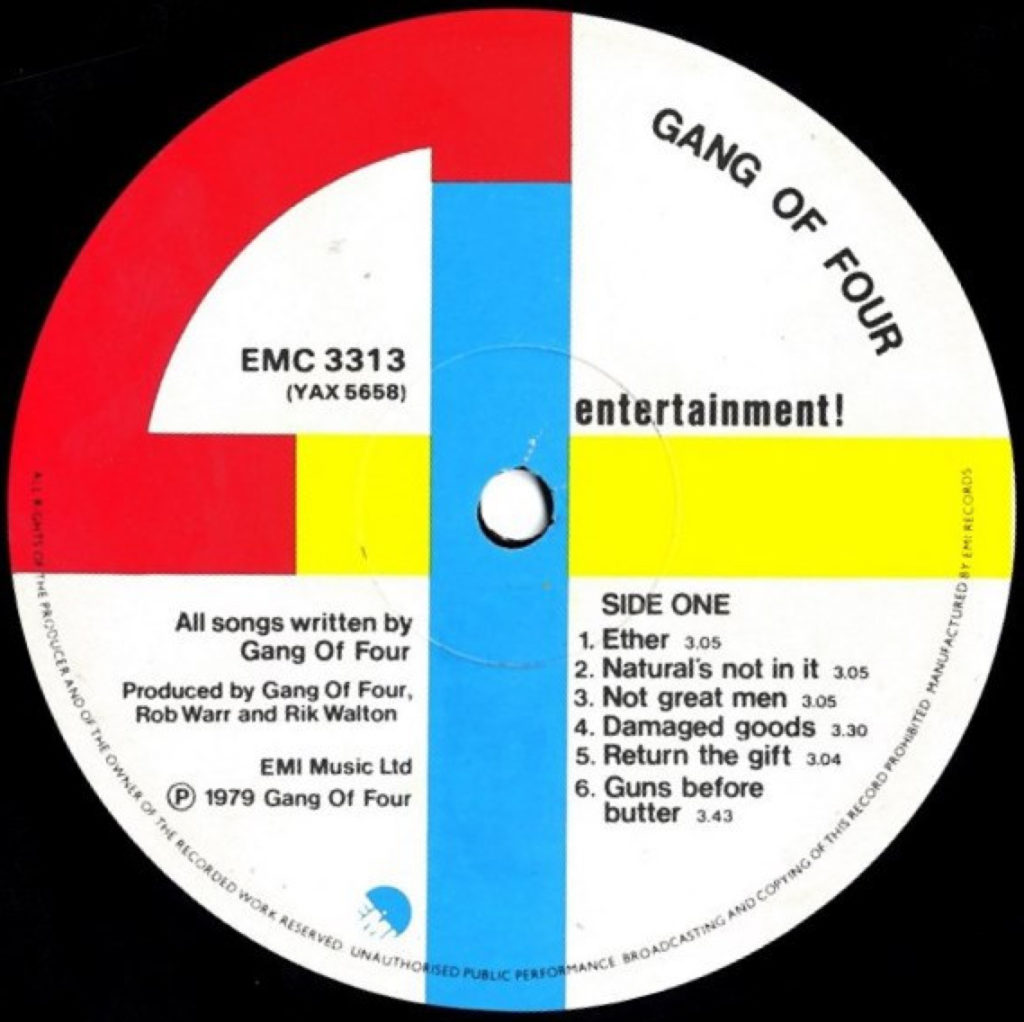 ---
01.59.30
THE DOORS – Break On Through (To The Other Side) – The Doors, LP – Elektra – 1967

Like Roxy Music, the Doors were another band from a different era that resonated with our club. The visual is from a 1980 re-release copy of the Doors' debut album.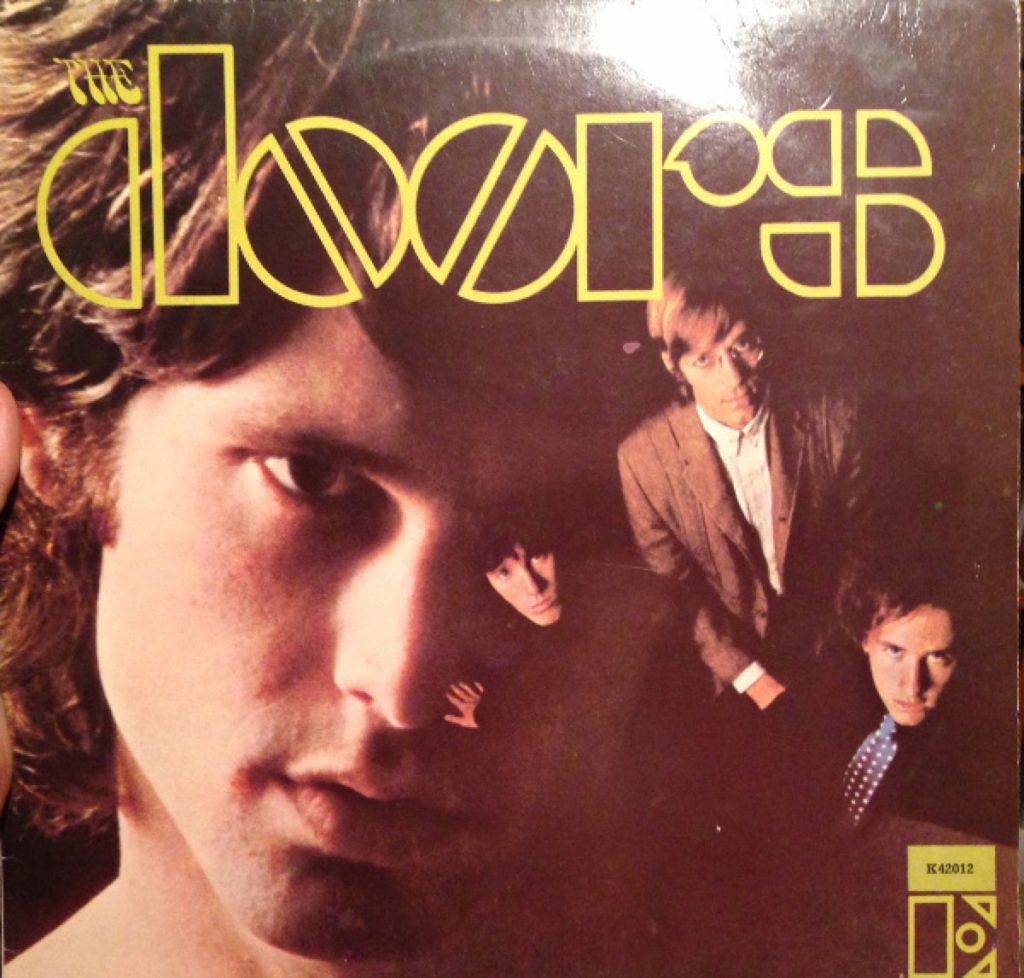 ---
Patreon                                                                                   
If you like the 41 Rooms podcasts and/or website then hopefully you'll consider making a donation via Patreon, their mission being to help creatives of all sorts 'achieve sustainable income'.
Cheers for the support!
Dec