This playlist is 77% vinyl friendly. Not bad.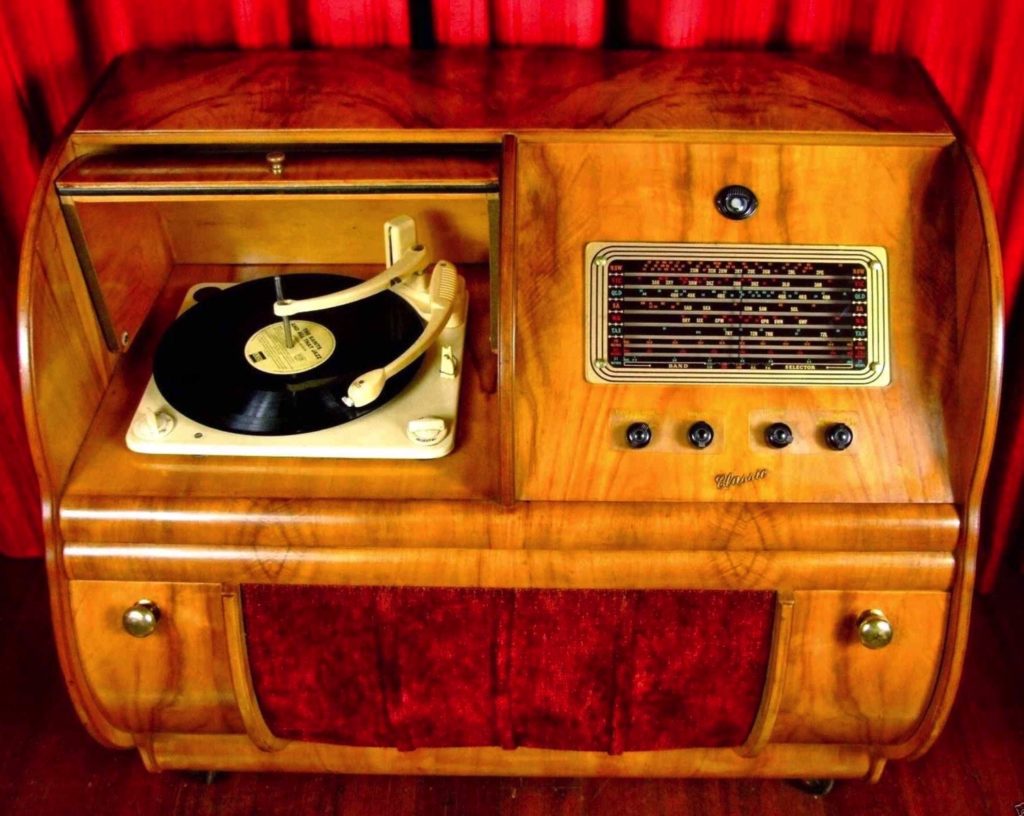 'Good if you love wood!' From Australian company, Classic, sometime after 1941. Thinner in depth than it looks here, you maybe wouldn't want to be playing anything valuable on that turntable, but the beast would look fine in a very large complimentarily looking log cabin. Nope, me neither.
---
Any track marked * has been given either a tiny or a slightly larger 41 Rooms 'tweak'/edit/chop and the occasional tune might sound a bit dodgy, quality-wise. On top of that, the switch between different decades and production values never helps in the mix here. 🙂
---
Lyric of Playlist 114…
She may not have written it, but for the performance Betty might as well have.
---
00.00
(Intro) THE FLAMINGOS – Stars (Edit) – Unreleased demo – 1983. Episode #1 for info.
---
00.41
NEW ORDER – Sub-Culture – Low-Life, Definitive Edition Boxset, LP – Warner Music – 2023
A bit slow remembering that the track was on this album, so it's an accidental repeat (from the last show) plug for the recent boxset – single album versions, both old and new, are also available. 🙂 In any gig I saw, it always felt like a bit of a breather for the band, with Barney 'coupleting' lyrics like the idea is in danger of extinction.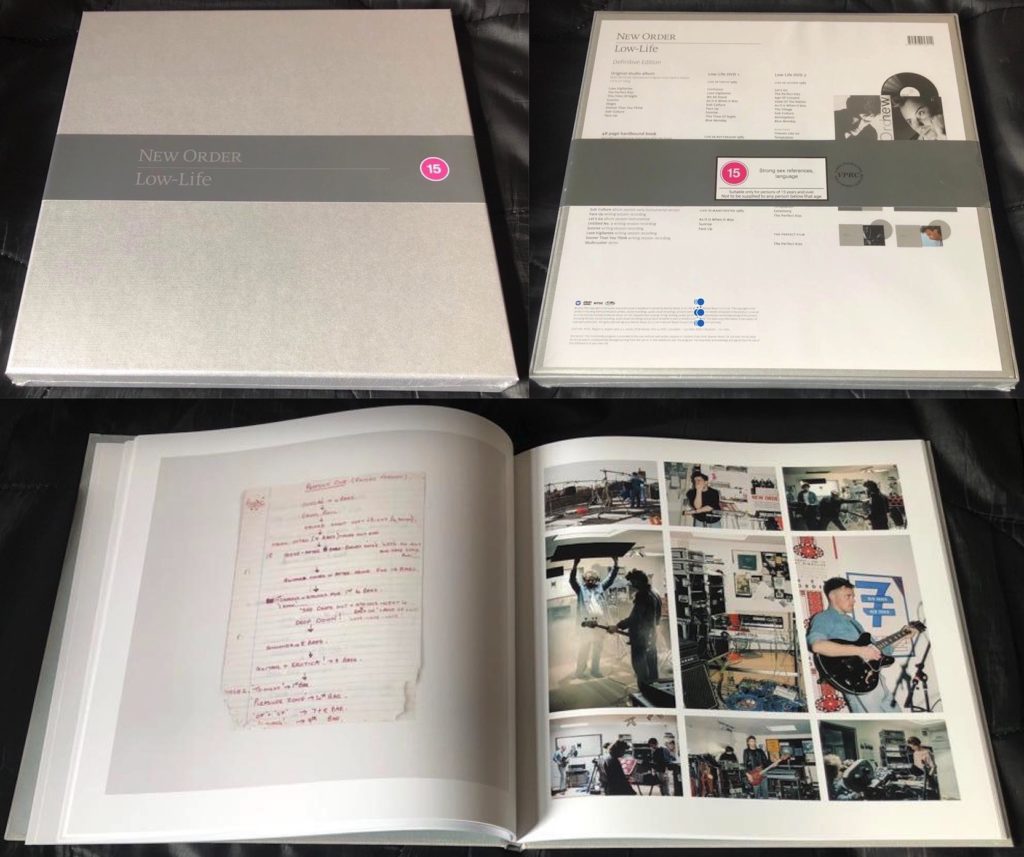 ---
05.34
JOSEF K – Citizens – The Only Fun In Town, LP – Postcard – 1981
Their usual freneticism, with something of an 'indie funk' twist. Not Paul Haig's only sighting on the show.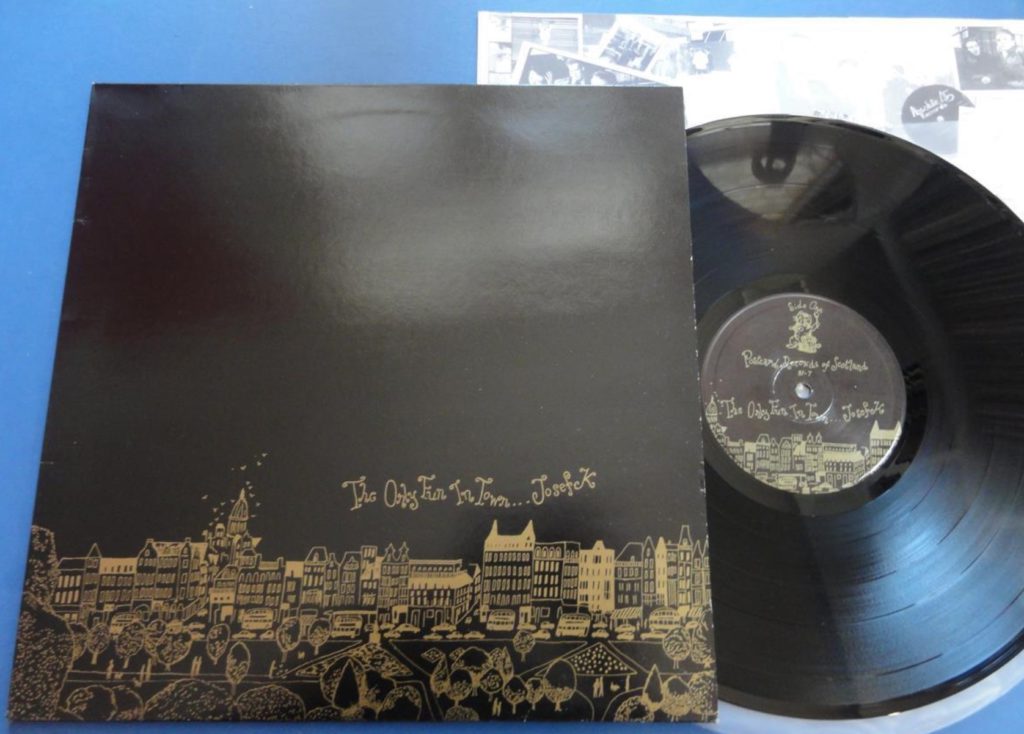 ---
08.31
MARASMA – Pimp In Velvet – 12″ – Freerange – 1998
With some early'ish electronic keys to hand this sounds like it could have been made in the '70s. Like Can (the German band) on a funky wig out, maybe… rather than Willesden, North London in the late '90s.
---
13.38
PYE CORNER AUDIO – Pocket Disco – 7″ b-side – Polytechnic Youth – 2022
Bubbling electronic goings on… in a tracing paper sleeve. Very cool, on both sonic and tactile levels.
---
16.50
LIQUID LIQUID – Groupmegroup – Self-titled, 12″ EP – 99 Records – 1981
If there was a 'Top 100 Tunes Evoking Dec's Post Punk/Early '80s Years' list (there isn't) Liquid Liquid would have to be in there with… something.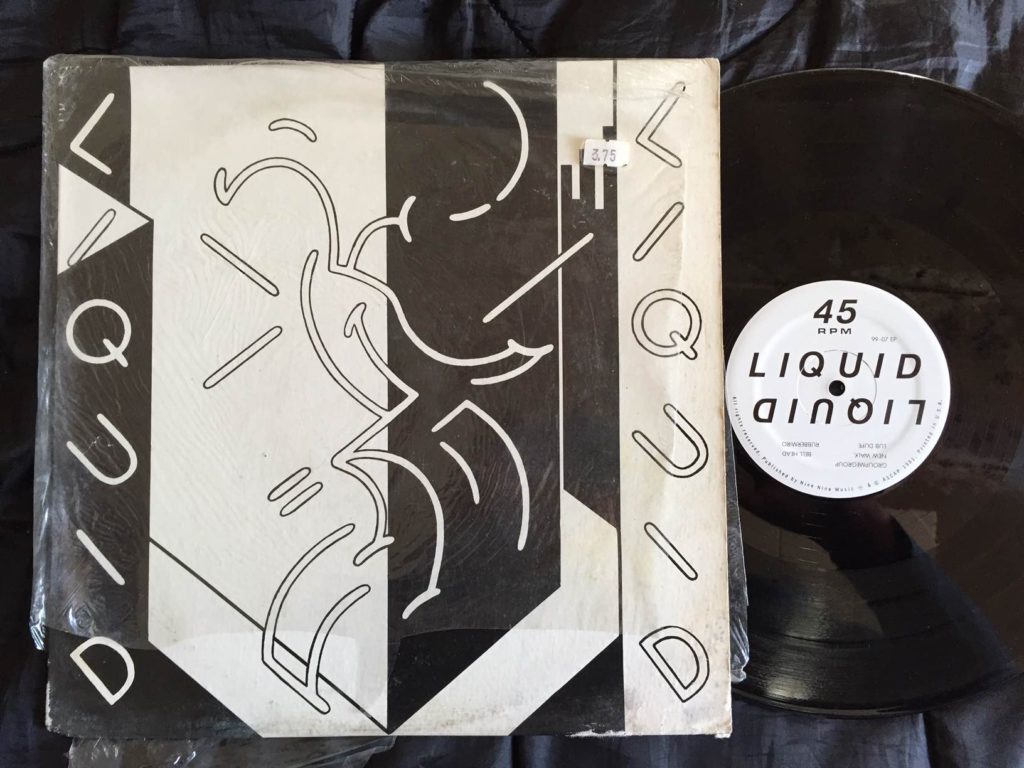 ---
19.56
NENEH CHERRY – Fallen Leaves – Broken Politics, LP – Smalltown Supersound – 2018
Not the last coincidence of this show but having mentioned broken politics re Lyric of Show 113, an album with that title comes out of nowhere in the next one, and there's a melodic sweetness here I've never noticed in Neneh's vocals before. Great cover visual, btw… and as it's Neneh I'll guess that bus stop is somewhere near Ladbroke Grove.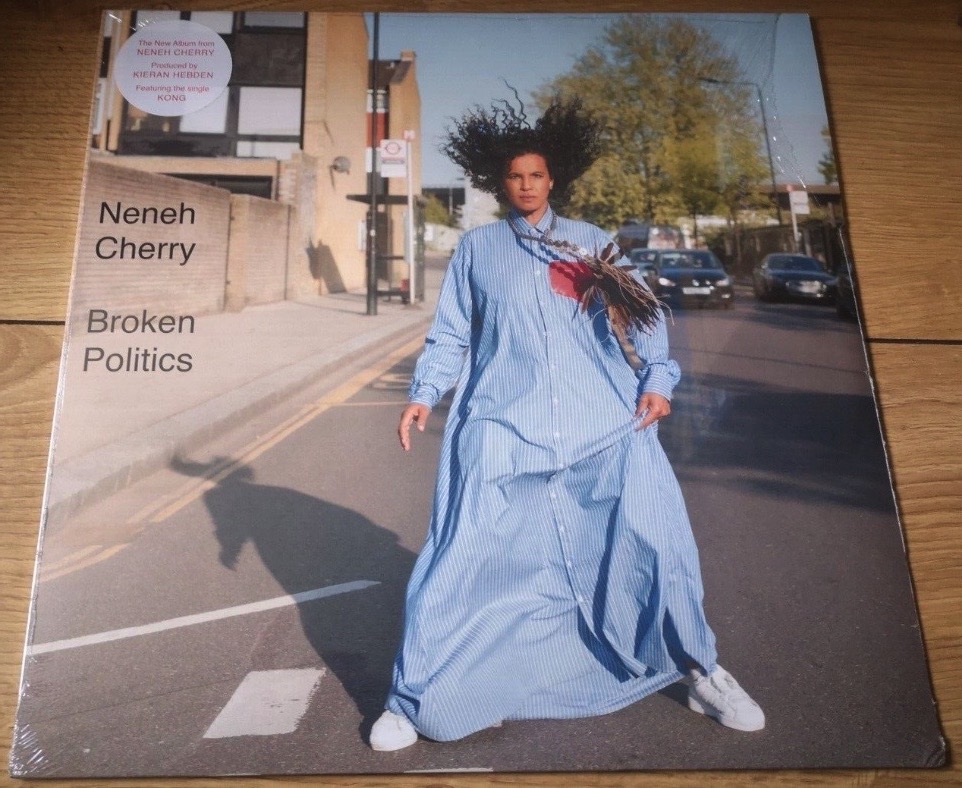 ---
23.02
GJON'S TEARS – Pure * – Download only (for now) – 2023
He's an ex Eurovision Song Contest'er and that alone would normally have him on a hiding to nothing with me but in the mix of his astounding vocal range this fab bit of pop is not unlike something Christine and the Queens could have birthed.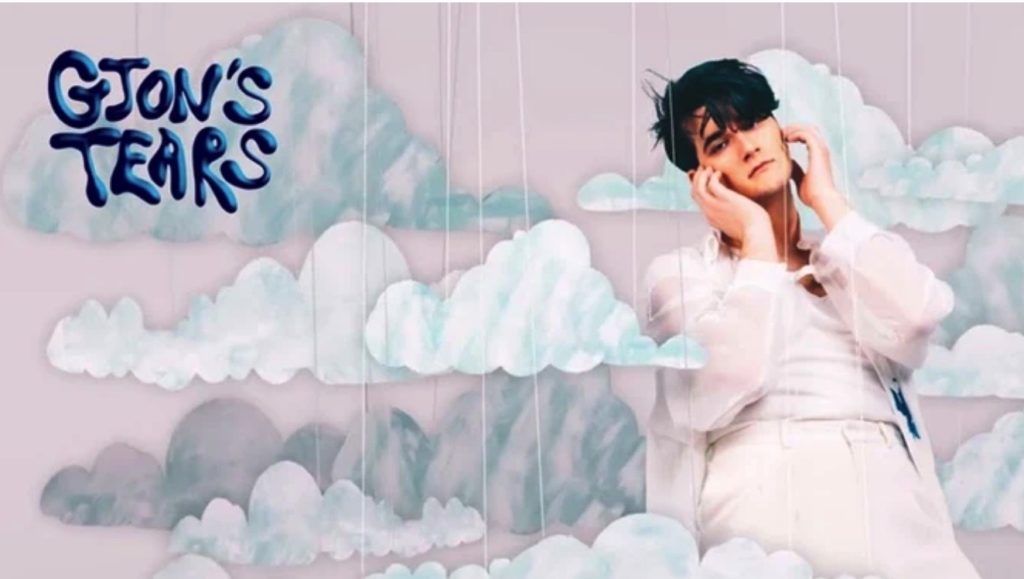 ---
26.27
JOHN CALE – Close Watch – Music For A New Society / M:FANS, CD only – Domino – 2016
Somewhere close to a Click Click gig in Portugal (I think) in late '89 we were at a party in a garden and I heard a Cale song and had to ask who it was. He has that sort of voice. Here it's a 1975 tune fuelled for a future.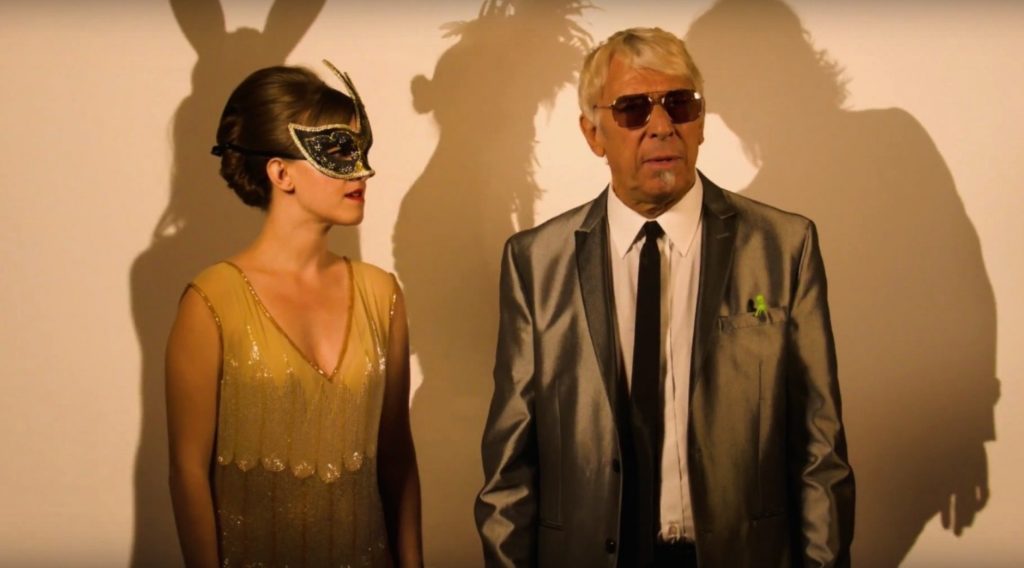 ---
31.27
SCOTT WALKER – Tilt – Tilt, LP – Fontana – 1995
A million miles from the Walker Brothers strutting to Everything's Gonna Be Alright, that's for sure.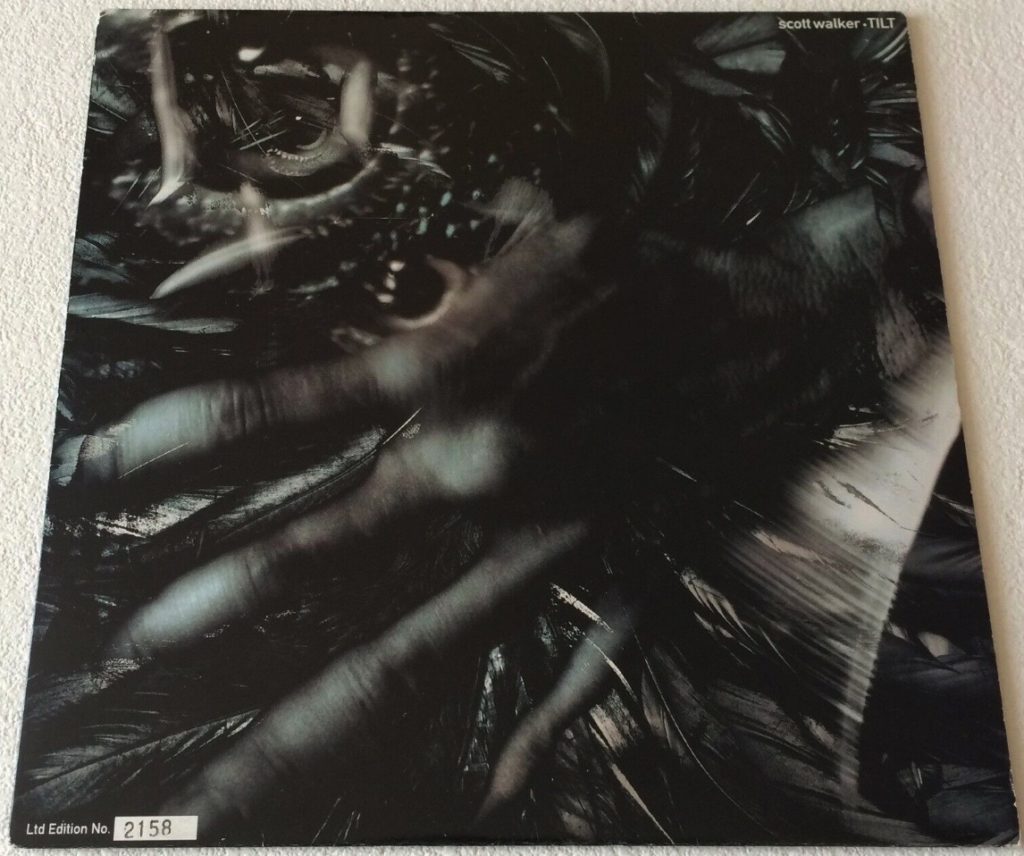 But from mentions of buffalo… to a bullfight… and yet another innocent coincidence.
---
35.23
DAVID SYLVIAN – Before The Bullfight – Gone To Earth, 2LP – Virgin – 1986
Yep, released in '86 but by '89/'90 one of a number of this album's tunes I'd grouped together on the side of a cassette that did its best to do a regular bath time 'Radox' job of relieving stress. Not only was the jury out on that, it never came back in.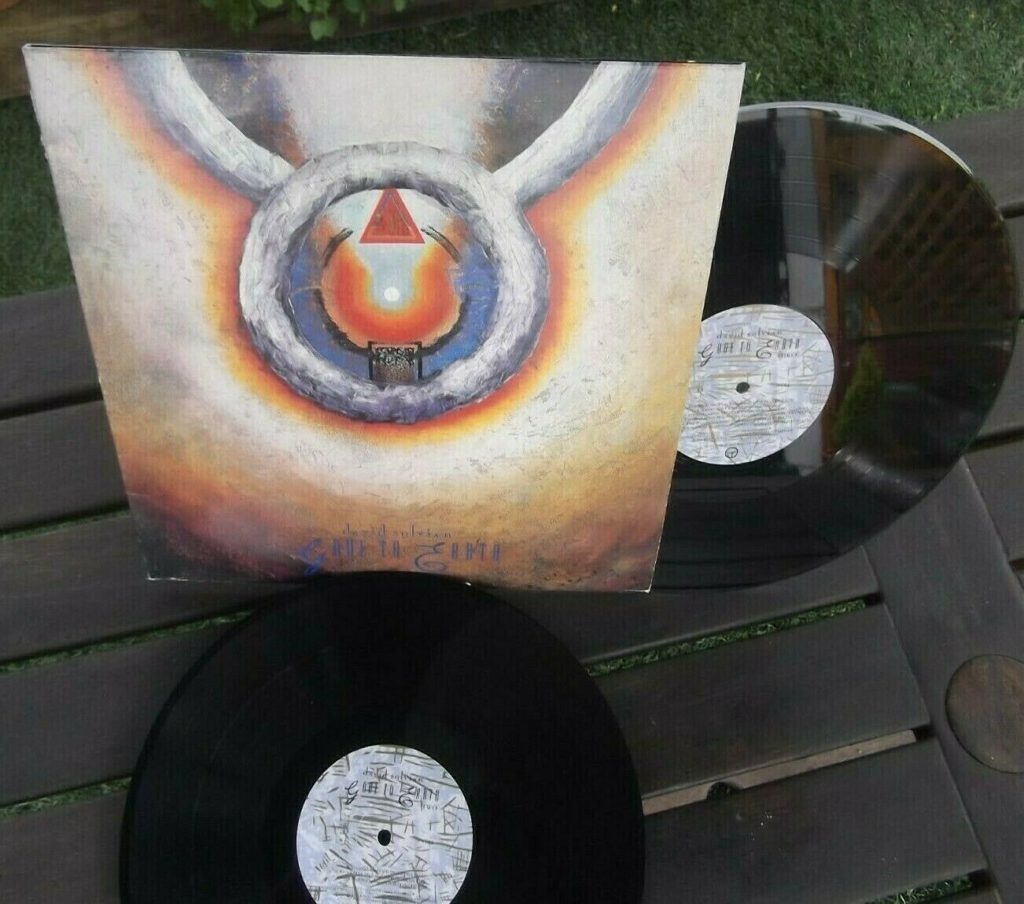 ---
42.31
THE DUTCH RHYTHM, STEEL & SHOW BAND – Down By The River – 7″ – Negram – 1974
However it happened I'd heard three other versions of this Neil Young song before catching his own, and a couple – including this condensed, 'rock soul' stab – definitely wing it for me.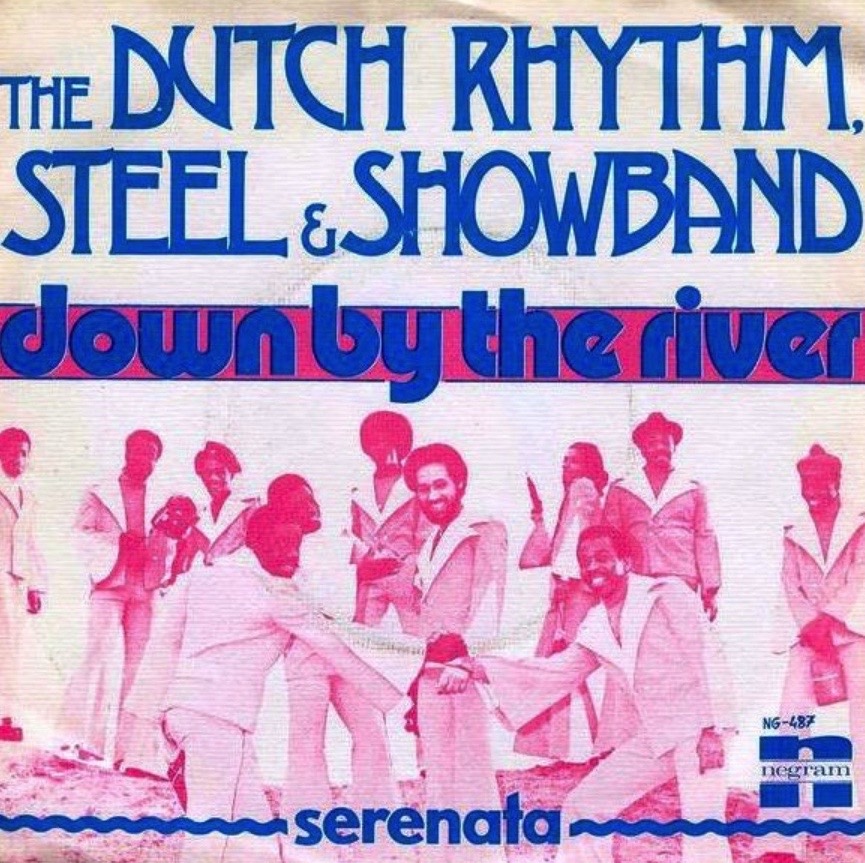 ---
47.24
BETTY LAVETTE – Let Me Down Easy (90's version) – Not Gonna Happen Twice, CD only – Motorcity – 1991
Soul purists might disagree but Motorcity's Ian Levine is well able to tweak a classic soul sound, here with Lavette sounding not a day older than her first version twenty five years earlier.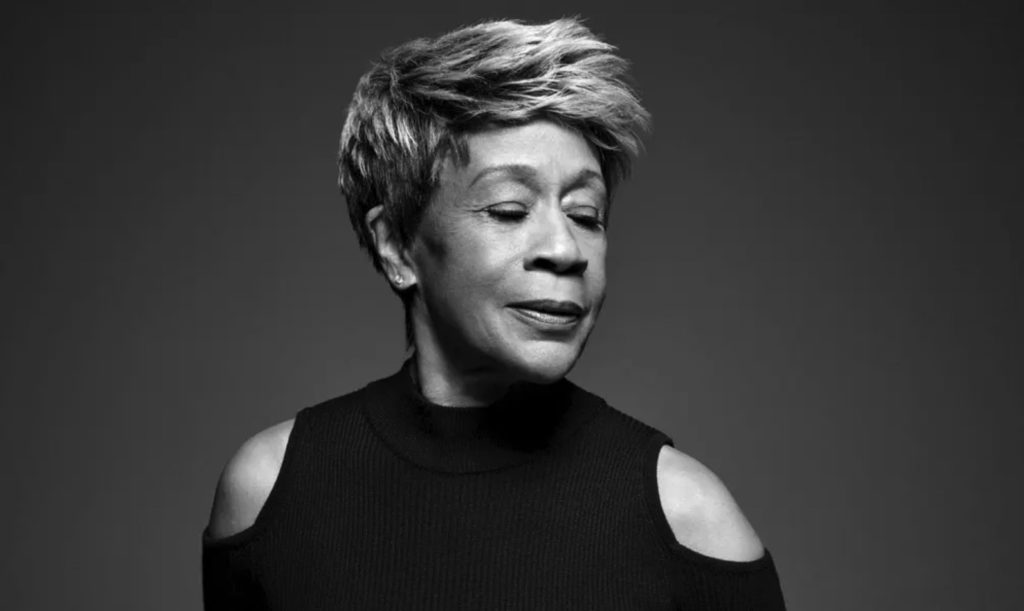 ---
50.09
THE ROYALETTES – It's Gonna Take A Miracle – 7″ – MGM – 1965
With shades of the earlier era Doo-Wop thing going on, the tune they're best known for.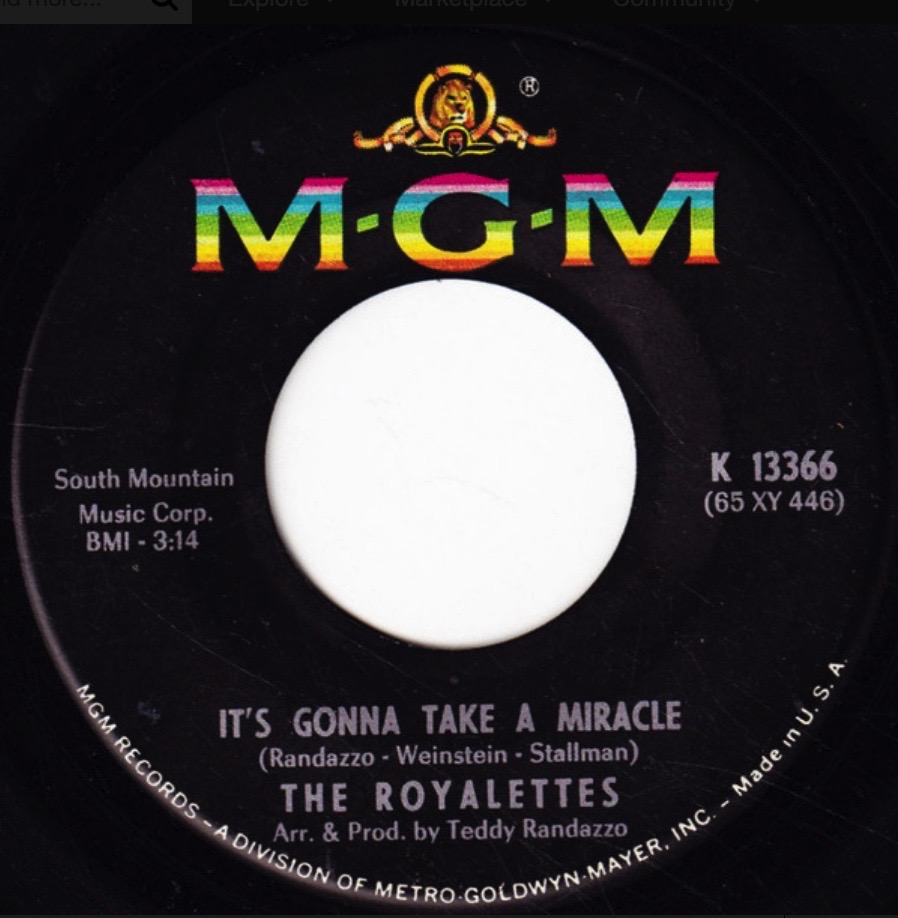 ---
53.17
VALERIO DELPHI – Lauda – Fenomeno, cassette/download only – Spalato Wyale – 2023
You've got to admire someone whose album's only hard copy format is… cassette! Head nodding, instrumental hip-hop.
Somewhere around here I've a decades old 'Lauda-related' cartoon strip involving two vultures and even though it's got nothing to do with this track, it'll be here when I find it. 🙂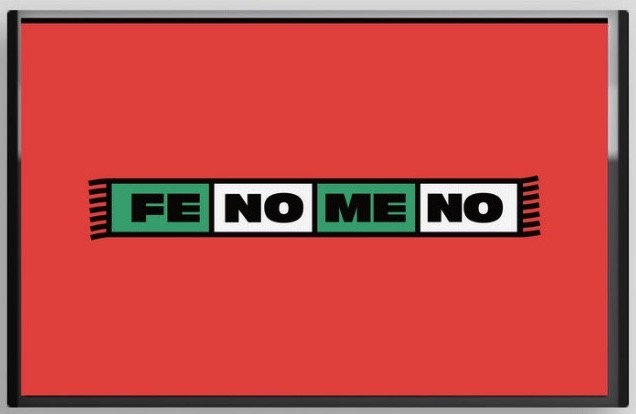 ---
55.18
THE MEXICAN (2) – Yoghurt Mudflap * – The Fantastic Four Part II – The Heroes Return, 12″ v/artist EP – Catskills Records – 1999
More of the above, and to be honest, this show's take of the track is a combination of the 12″ and a version with 'overlaid soundbites', courtesy of a radio DJ's cut and paste mix at the time. 🙂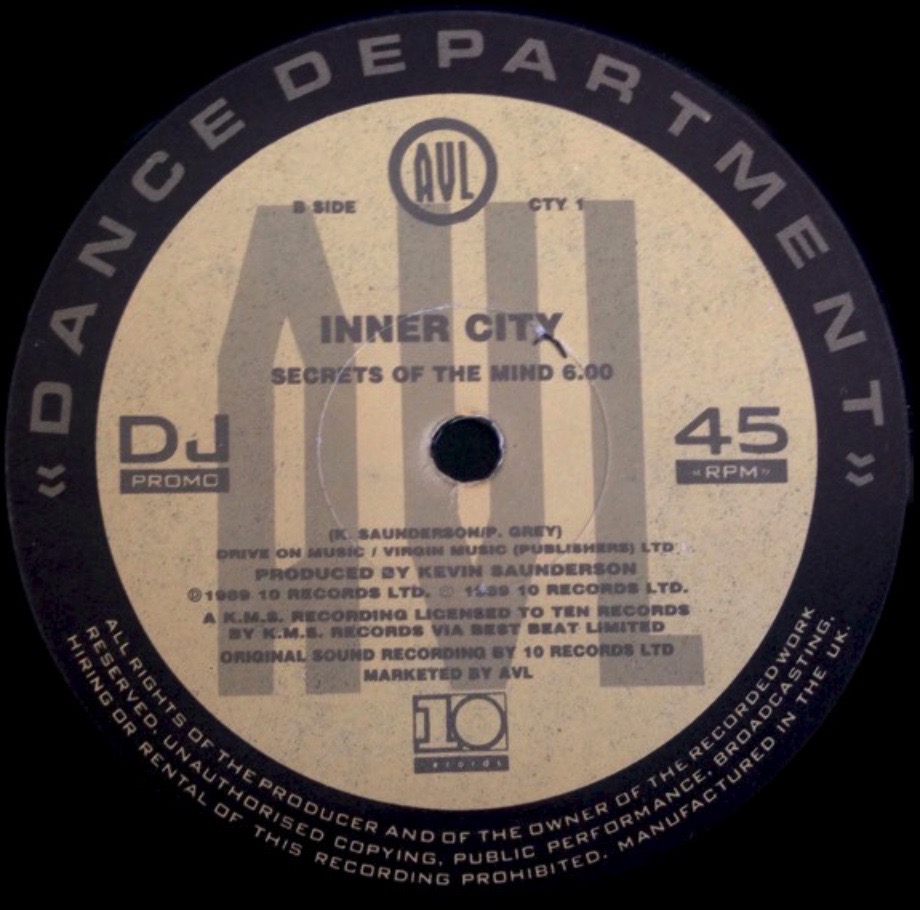 ---
59.58
THE FLAMINGOS – Flatland (De-Ess) – 12″ b-side – Robs Records – 1992
Maybe because he was a soul head in his youth, New Order manager, Rob Gretton took a shine to the vocals of Flams' Cliff Peacock … with me managing them maybe being some sort of added 'bonus' for him to want us in his 'camp'. 🙂 In reality, this 'De-Ess' mix of Flatland was a barely buffed up demo of a tune that originally had a racier, more upbeat and totally different feel, but this is the version I always favoured… and still do.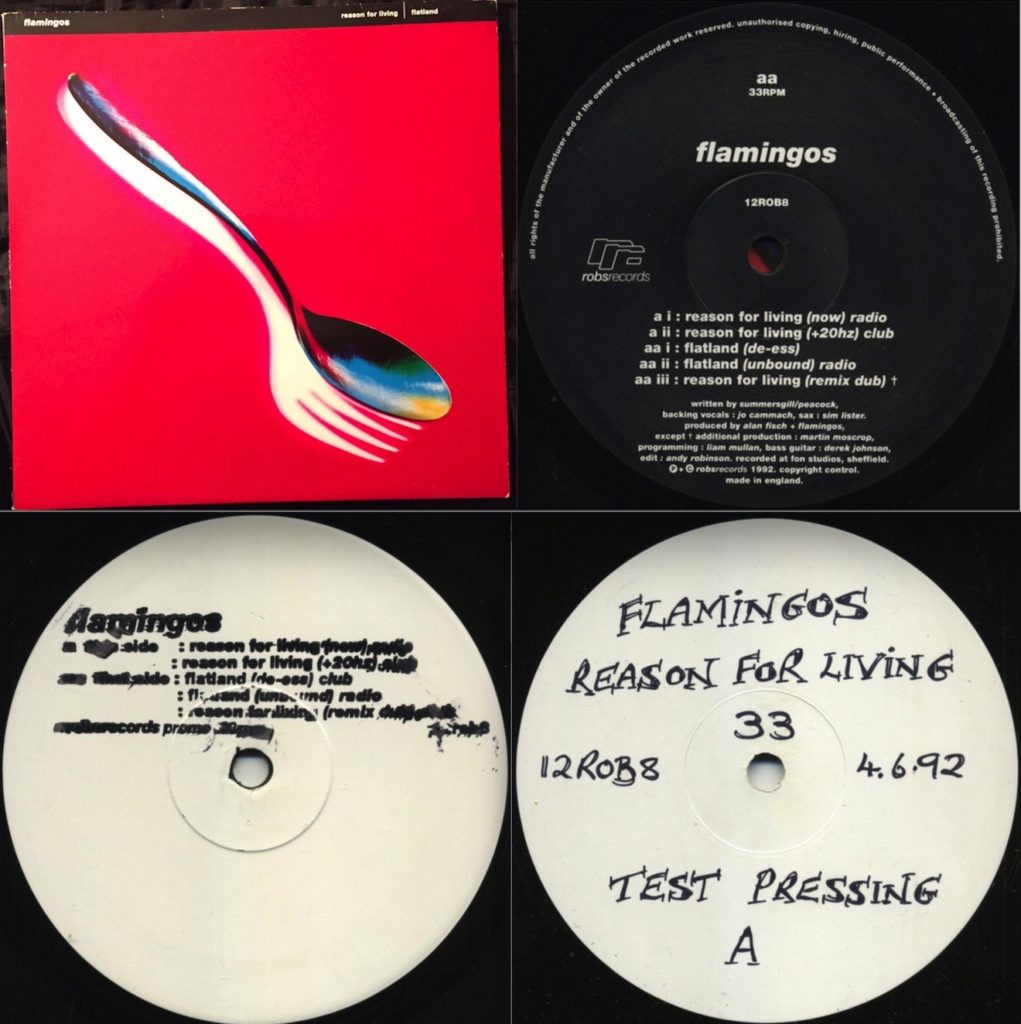 The sleeve idea was routed through a graphic designer mate of mine, Antony 'Wal' Wallis and his then recent working with photographer, Kerry Wilson, who I think had previously used a variation of our sleeve's style on some advertising for/with tennis star, Andre Agassi… and I may have even seen an Agassi ad on the London Underground that gave the game away. Personally, apart from just loving the look, I conjure(d) to link the sleeve's 'appearances can be misleading' feel to Cliff and Dave (Summersgill) both having grown through the post punk 'scene'. Whatever, Rob's camp loved the sleeve and it did what sleeves can do (get the contents noticed) by grabbing coverage in the heavyweight design mag, Creative Review.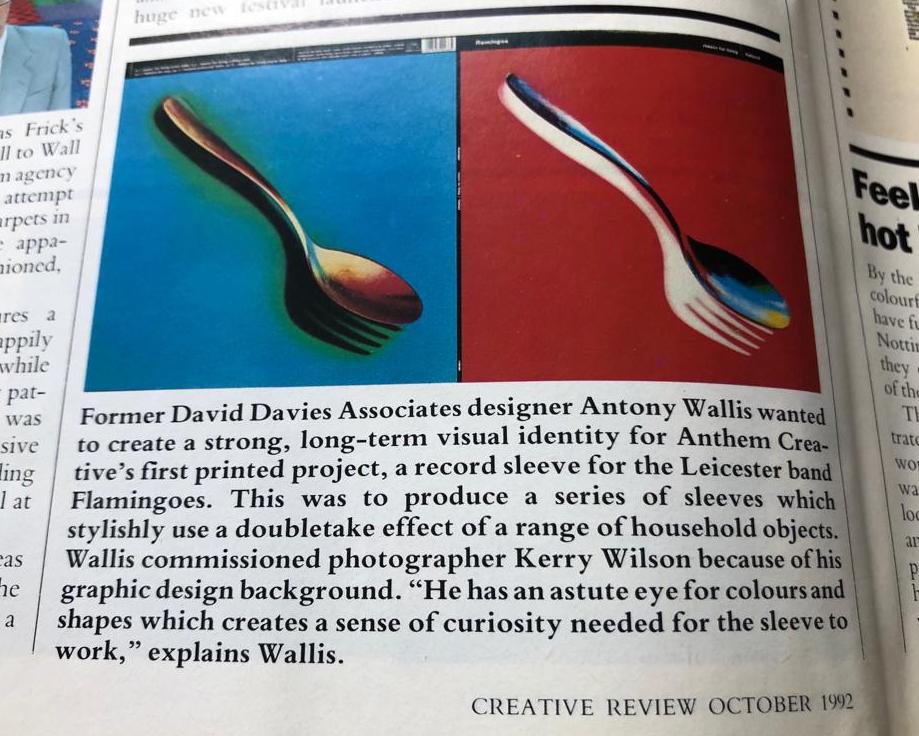 ---
01.04.15
MEDIUM MEDIUM – Them Or Me – 7″ – Apt Music – 1979
Their debut release, with the angular funk a shade punkier than we'd see a year or two later on their only album, The Glitterhouse.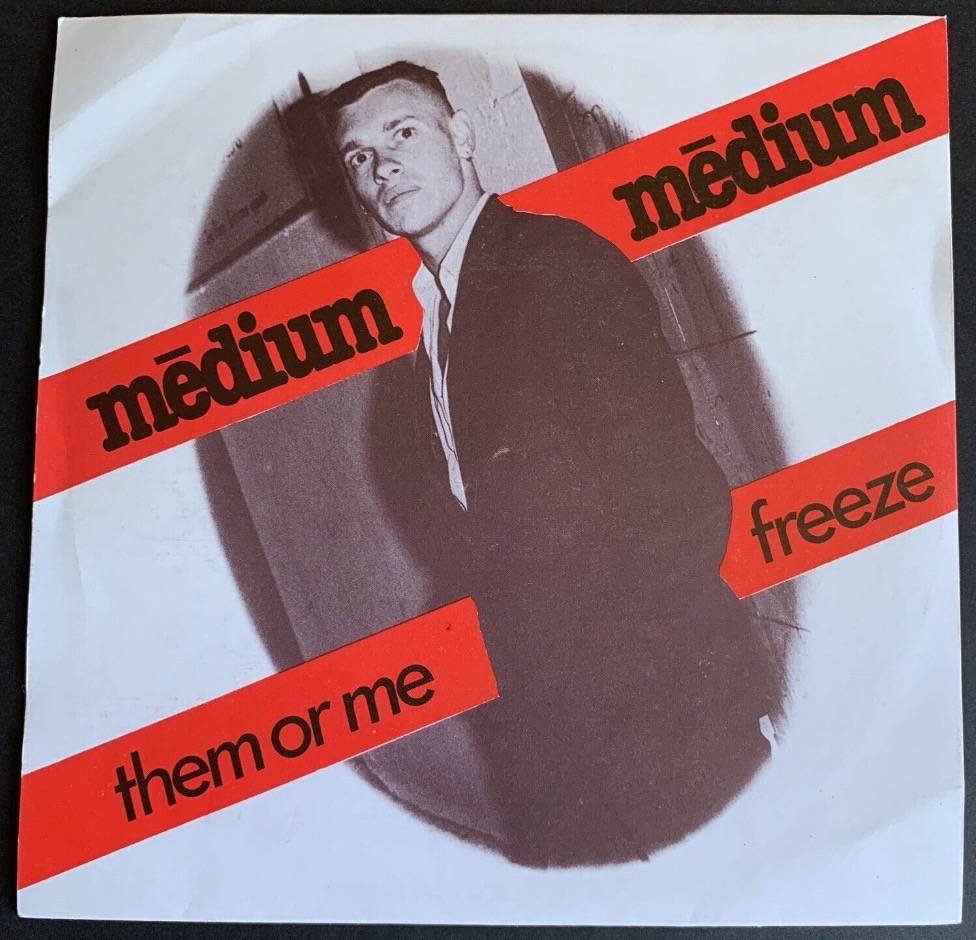 ---
01.07.55
A CERTAIN RATIO – Son and Heir – Do The Du (Casse), 12″ EP – Factory – 1981
A sound that for me evokes the era just about as much as any. I can practically sense rooms, people… that zeitgeist thing. 🙂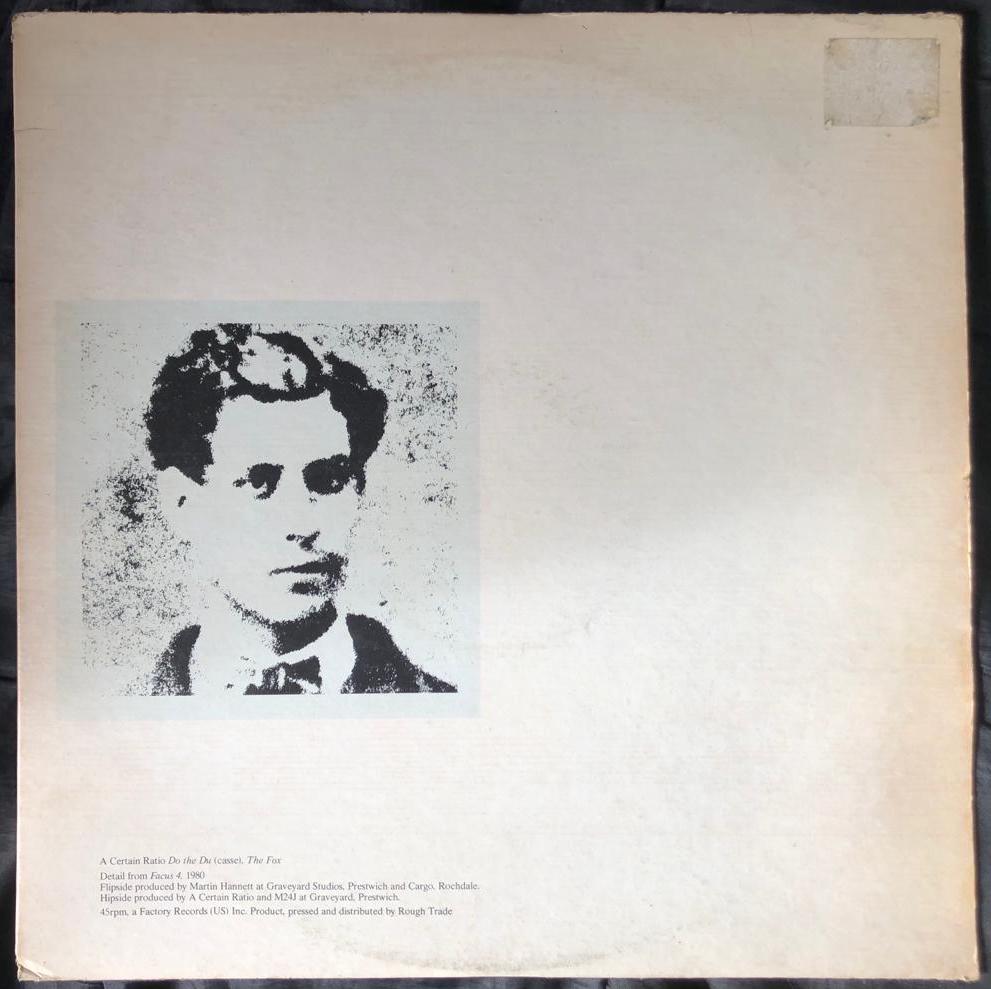 ---
01.10.33
JOY DIVISION – Colony – The Peel Sessions, 12″ EP – Strange Fruit – 1987
Dooooooof! Powerful!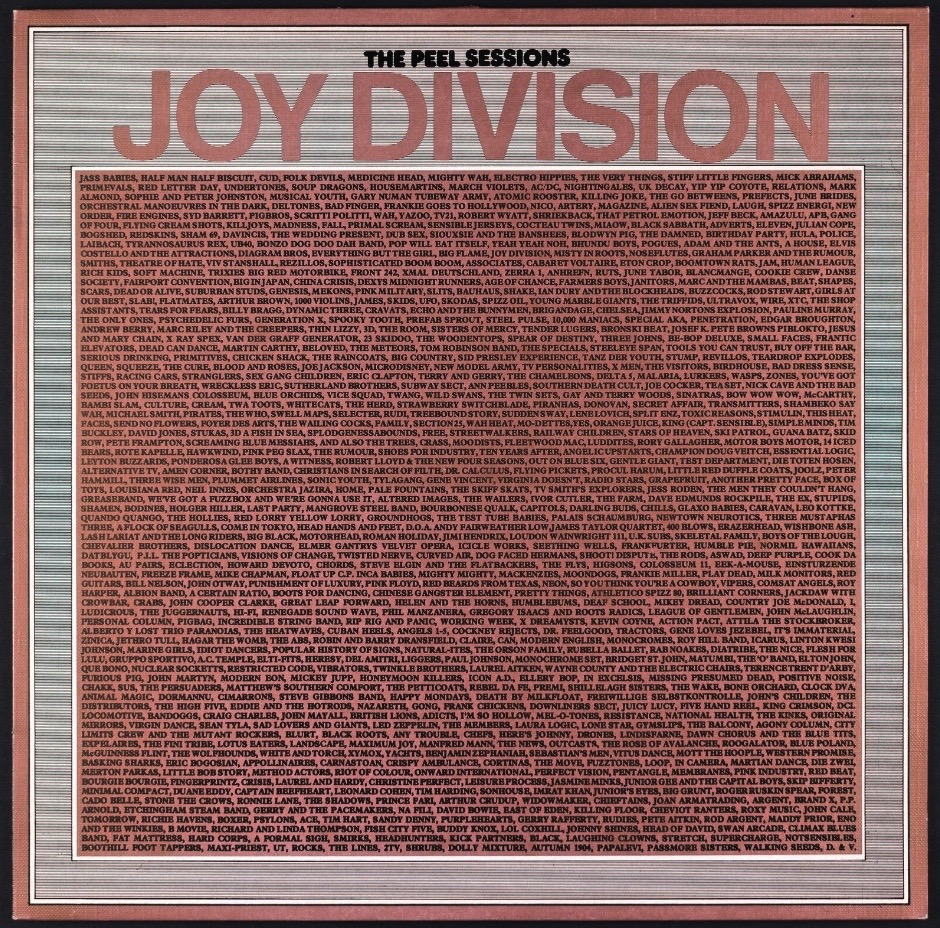 ---
01.40.31
SPARKS – The Girl Is Crying In Her Latte – Download only (for now) – 2023
The Mael brothers pull on celebrity pal (one assumes) Cate Blanchette for the video and though I've never been a Sparks fan, they acquire a thumbs up for the track from me.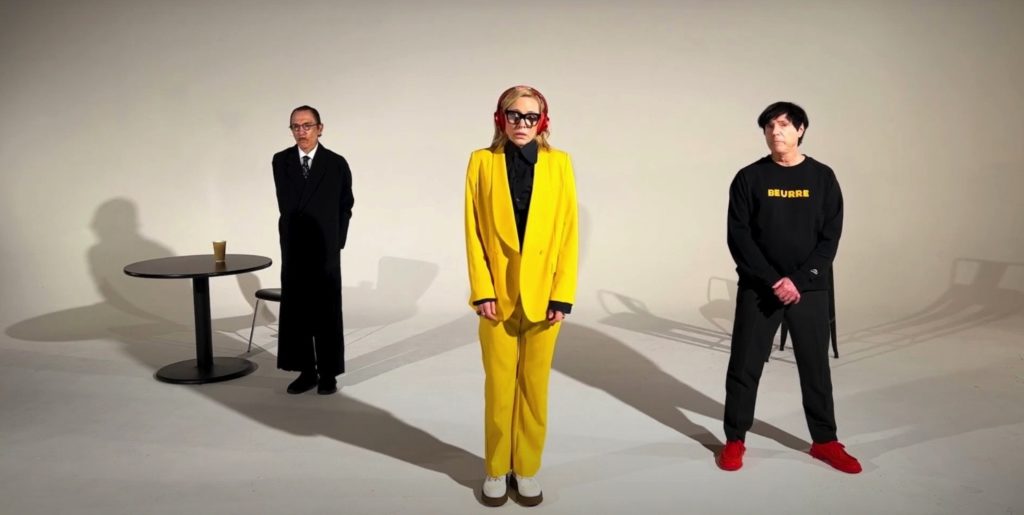 ---
01.17.23
WORKING MEN'S CLUB – Cook A Coffee * – Self-titled, LP – Heavenly – 2020
From latte to Coffee! Again, totally coincidental. You're welcome.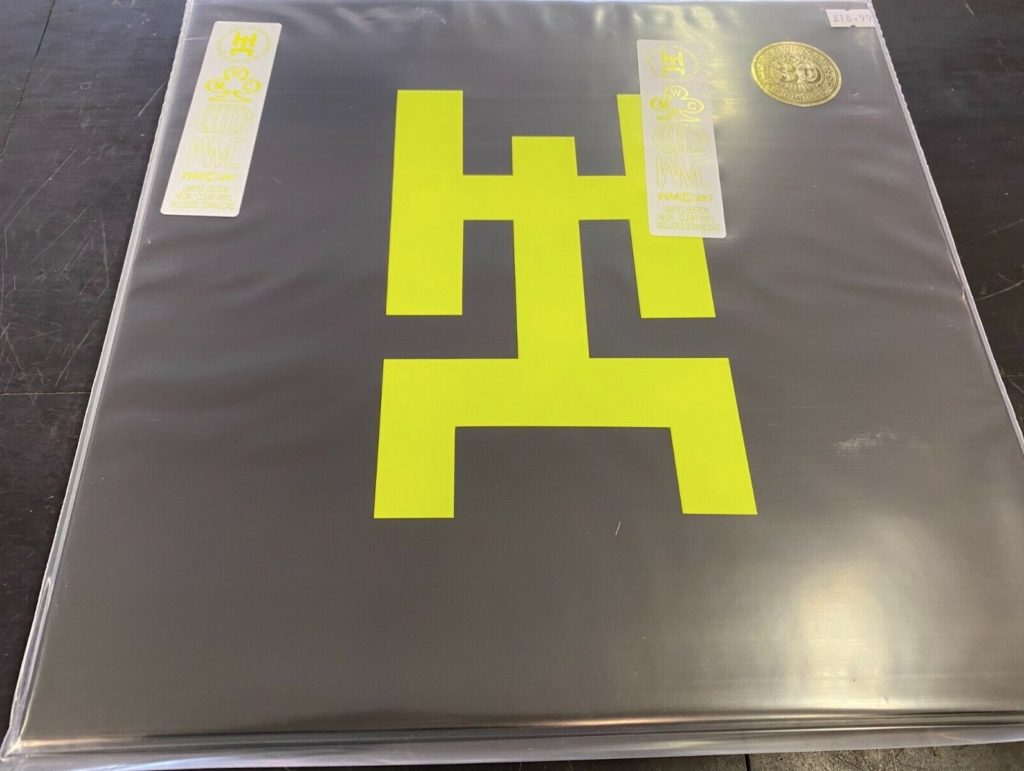 ---
01.20.05
LONELADY – Intuition * – 7″ – Warp – 2010
Having first appeared as the B-side to an earlier self-released 7″ Julie re-records and promotes to an A-side. One in five of the vinyl run contained a (post)card taken from a series of images of 20th century Manchester, courtesy of the Manchester Modernist Society. Here's #001 (front only) and #004 (front and back). The hunt goes on for the others.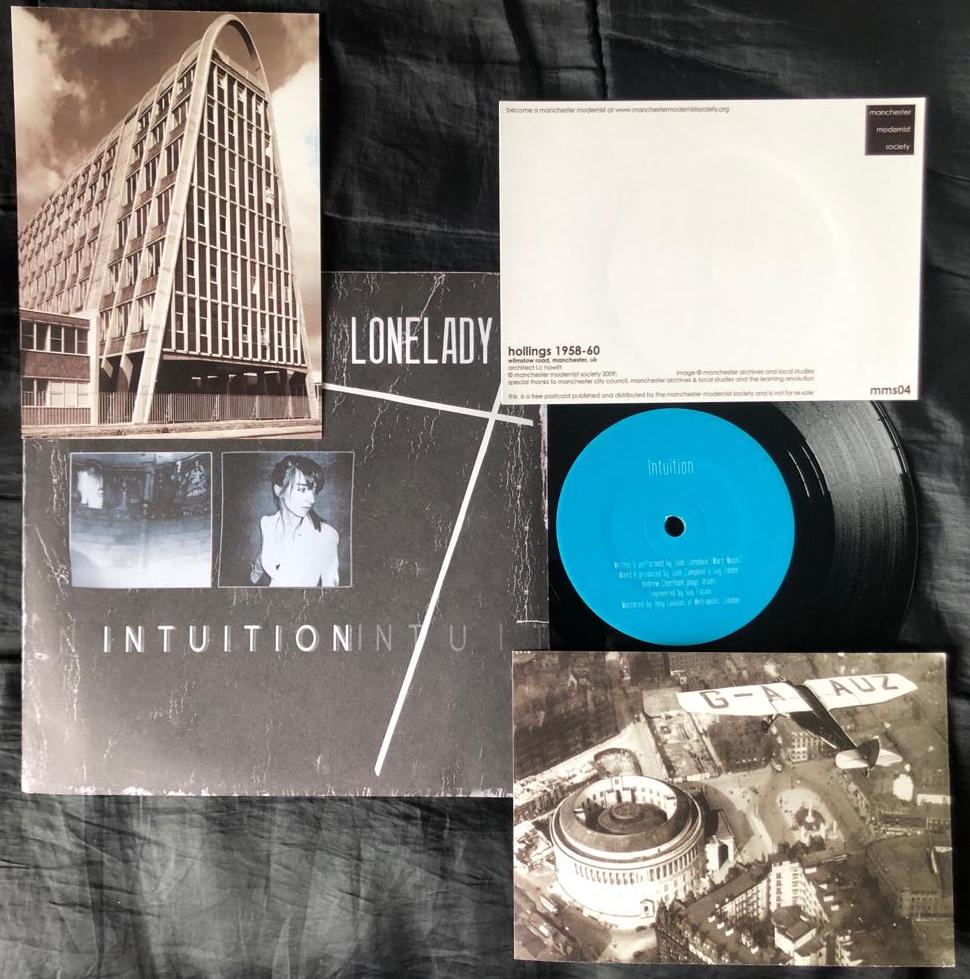 ---
01.23.38
AU PAIRS – Dear John – Playing With A Different Sex, LP – Human Records – 1981
And here stalls this album becoming the first (I think) to be fully played on 41 Rooms – as I never took to Come Again, the one remaining. Gotta stick to the show's ethos.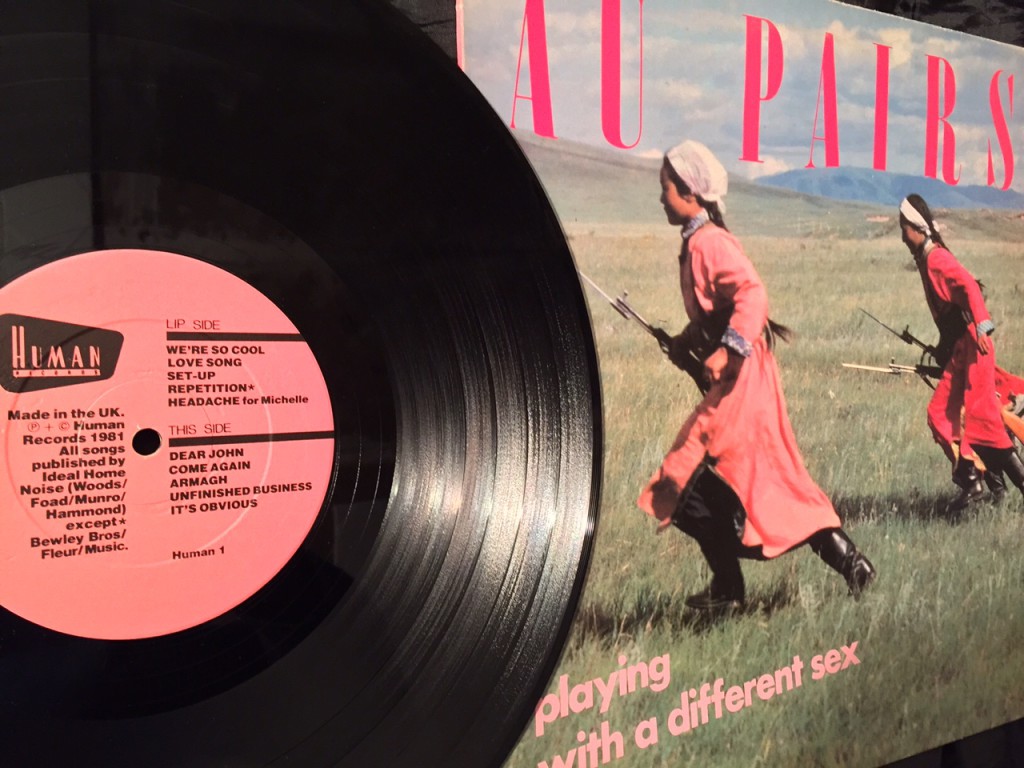 ---
01.26.17
PAUL HAIG – Never Give Up (Party Party) * – 7″ – Les Disques Du Crépuscule – 1983
This has definitely grown on me through the years, even if back at the time I think the 'if that's not good enough' chorus line somehow put me in mind of the early 'poppy' Depeche Mode.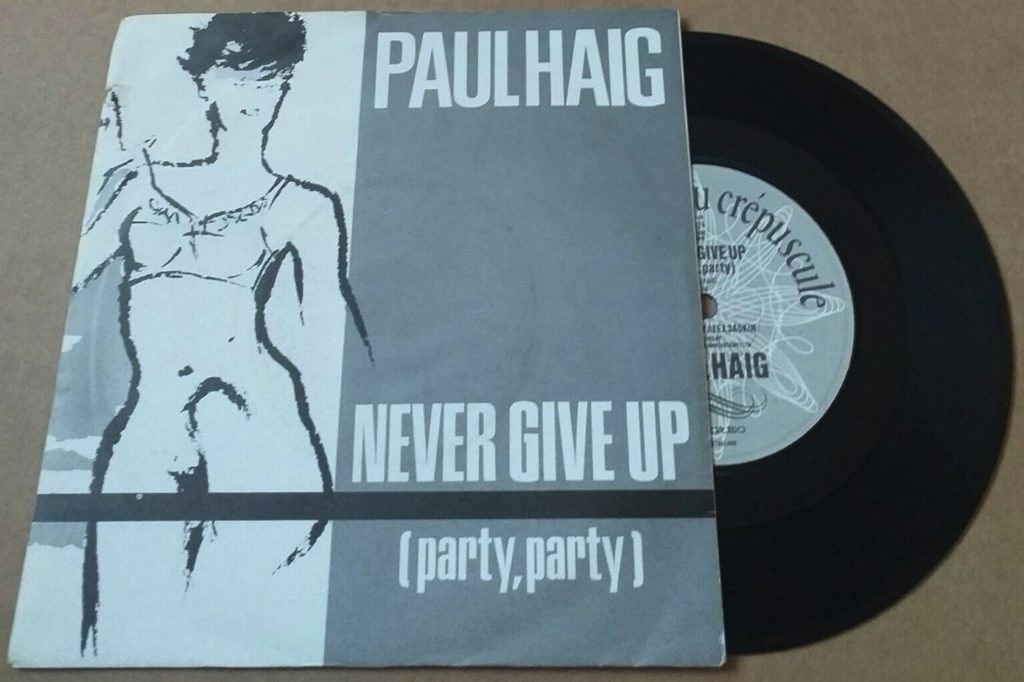 ---
01.31.37
PIG OUT – This Boy * – Unreleased – 1987
Unreleased Bedford indie from very good mates. Kev had been in The Aubergines (the best I'd seen from our home town) and would go on to play in Mecca, fronted by The Shrubs ex-head honcho, Nick Hobbs.
Kev: "Recorded in the attic at St Augustine's Road about the same time as Alan's videos *. Just too late to appear on the Verging on the Porky cassette but always part of a live set. The words are pretty self explanatory. It's about that time when you are besotted with someone who hardly knows you exist and you're trying hard to 'play it cool', which inevitably ends in disaster. Usual players; Andy MacKechnie on drums, Paul Miller on bass and me guitar and vox. Don't think Did (second vocalist on the videos) is on this one.
Rehearsing: Bedford, 1987. Youtube, search 'Pigout Live in Kev's flat' for various clips, uploaded by ajselecter (Alan Johnston, RIP).

Pig Out's 1987 cassette private release.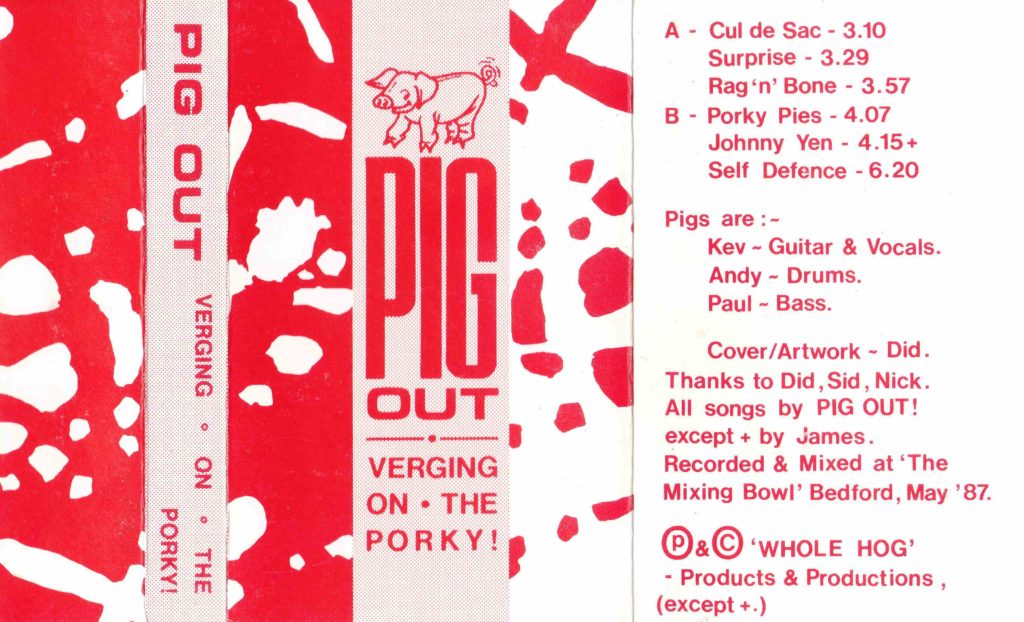 ---
01.35.39
FOETUS ART TERRORISM – Calamity Crush – 12″ – Self Immolation/Some Bizzare – 1984
Like industrial electro hip-hop. I think when I first clocked Jim Thirlwell (under a Foetus banner – no doubt through the inkie music press of the early '80s) I then recognised him working behind the counter in one of London's Oxford Street music megastores, possibly Virgin. I wonder if he ever got to serve someone buying any of his records? No idea what I may have been buying at the time.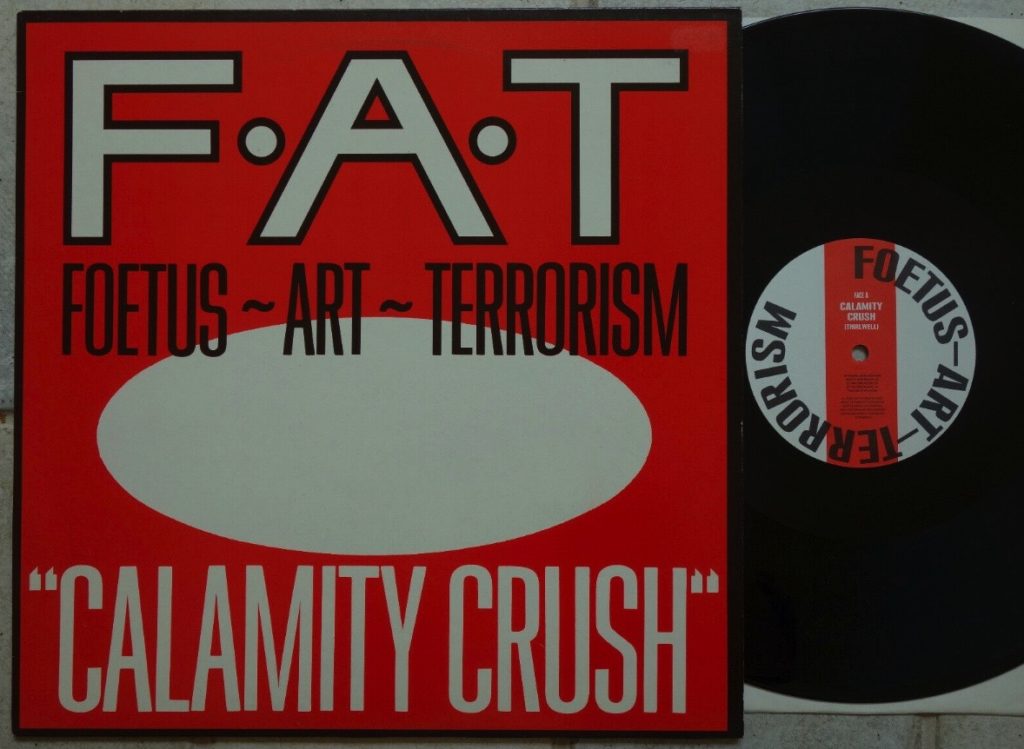 ---
01.39.54
THE GO! TEAM – Get It Together – Get It Together, 7″ EP – Pickled Egg – 2000
Limited Edition, @33rpm, on my mate, Nigel Turner's label and repressed in 2003. I often think the Go! Team would soundtrack a fairground well. Being from Brighton maybe there's some 'holiday feel' in the genes.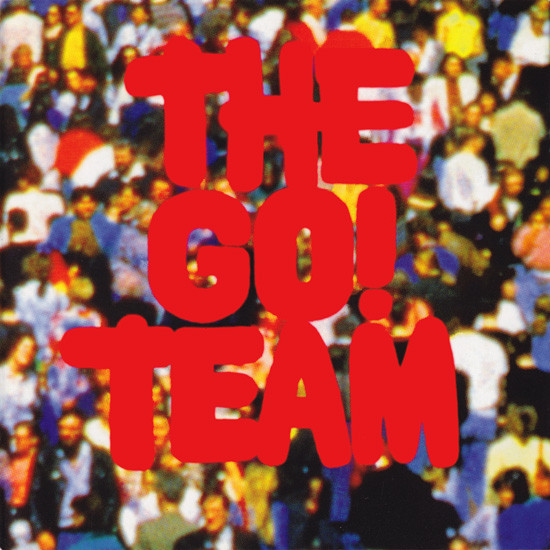 ---
01.43.12
COCTEAU TWINS – Ivo * – Treasure, LP – 4AD – 1984
With always having favoured the slightly the more 'guttural' side of Liz's vocal prowess, this makes me smile… big… time!
Liz and Simon sound-checking, Tiffany's, Newcastle: 19.4.84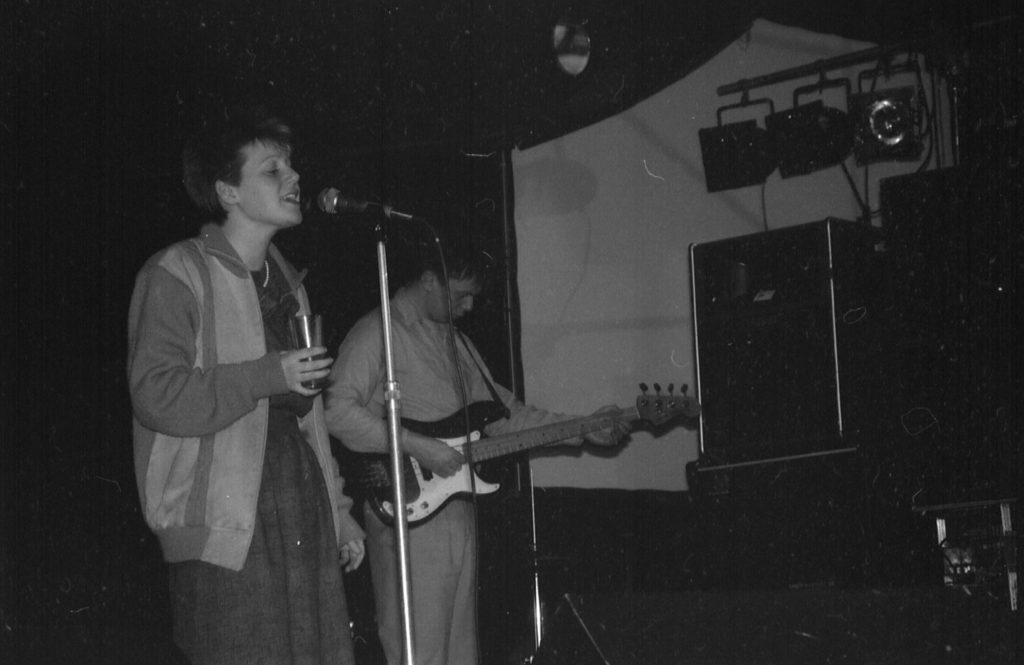 Photo credit/copyright – Dec Hickey
---
01.46.53
WIRE – Over Theirs – The Ideal Copy, LP – 4AD – 1984
Seemingly the album was 'the first popular music recording to be commercially released on DAT' but you might have to go some to find a copy on that format now.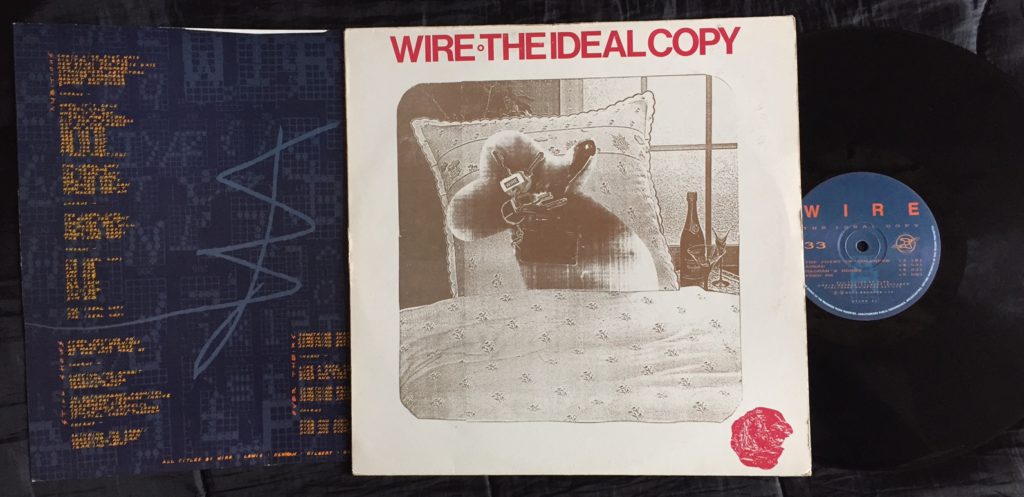 ---
01.52.02
ELECTRIC WIRE HUSTLE – Brother Sun – Aeons, EP, download only – Bastard Jazz Recordings – 2015
I'm accidentally at it again with Wire into EWH but the conscious soul from Mara TK's 'band' outlet is what it's all about.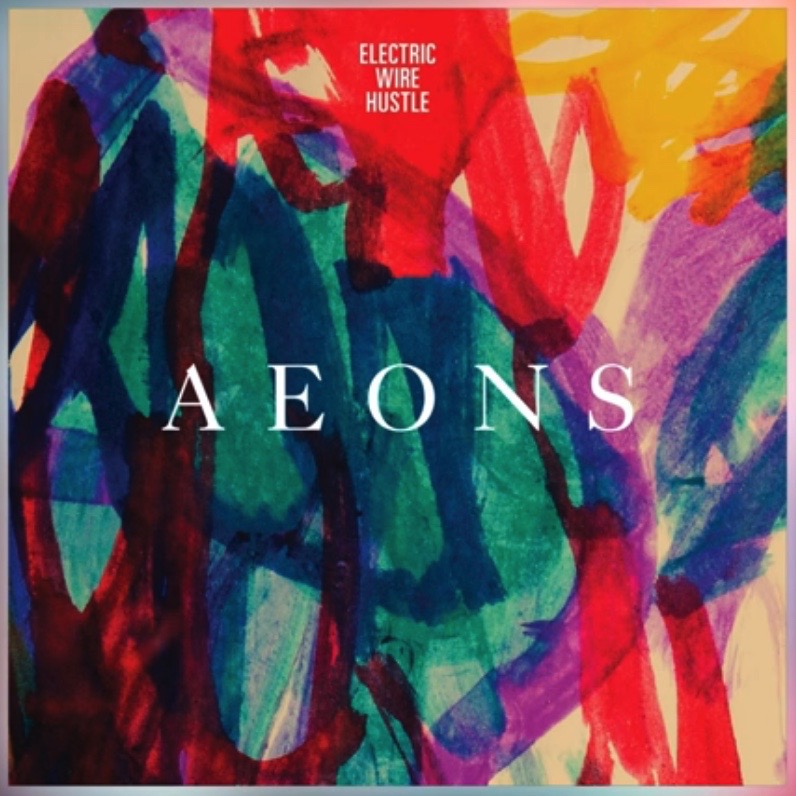 ---
01.55.43
(THE) BALLISTIC BROTHERS – A Beautiful Space (Edit) – London Hooligan Soul, 2LP – Junior Boy's Own – 1995
Yikes! With Brother Sun accidentally (yet again) moving into the Ballistic Brothers, the coincidences finally end. You could mix and match Ashley Beedle, Rocky & Diesel, Uschi Classen and others under a bunch of monikers back in the day, this one here hitting the 'suitable show ending sound' right on the nail.
---
Show 115 will be with you on May 7.
Dec