and it's 96% vinyl friendly Near perfect. We'd have had a 'full house' if it hadn't been for me including a demo from one of the bands I was involved with.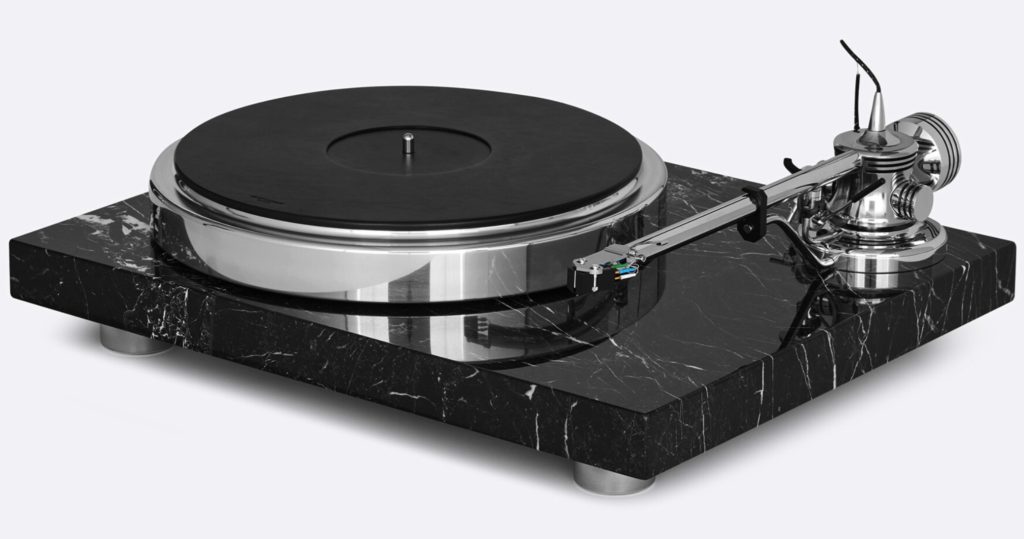 The Saint Laurent Rive Droite x Pierre Riffaud viny table.
I don't know how much of a clamour there was for the above marble based set up last year but you had to head to Los Angeles to even be in with a chance of grabbing one of these heavyweights. 'Asking price? 44,000… $,£ or €? If you were even contemplating it I suspect the currency is immaterial. Bringing it into sharper reality for the rest of us, it's $2,000 more than the starting price of BMW's entry-level luxury sedan'. 🙂
---
Any track marked * has been given either a tiny or a slightly larger 41 Rooms 'tweak'/edit/chop.
---
Lyric of Playlist 96…
It would have been so easy to plump for the poetess proper included on this show but somewhere else 'Life is what I do til something else' jumped out at me. I think we can say the world's divided on where analysing that takes us.
---
00.00
(Intro) THE FLAMINGOS – Stars (Edit) – Unreleased demo – 1983 Episode #1 for info.
---
00.41
NEW ORDER – People On The High Line – Music Complete, LP – Mute – 2015
Contender for the most un New Order track the band have released? Not that we'll ever find out but I'd put money on this as having been one of Mute head honcho, Daniel Miller's least favourite tracks when he was listening to (A&R'ing?) the work in progress for the album.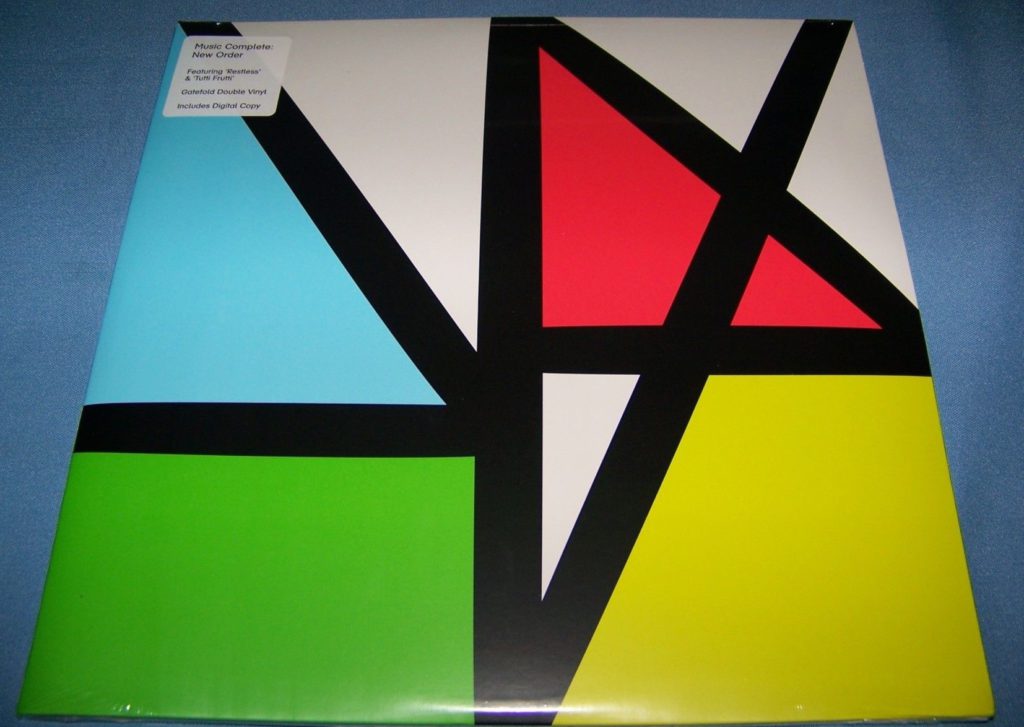 ---
05.35
THE B-52's – Good Stuff – Good Stuff, LP – Reprise, WEA – 1992
Like the above, taken at an 'ideal-for-grandads-dancing' tempo but maybe with the B-52's it's closer suited to them, seeing as they're an out and out 'pahhrtayyyyyy' band.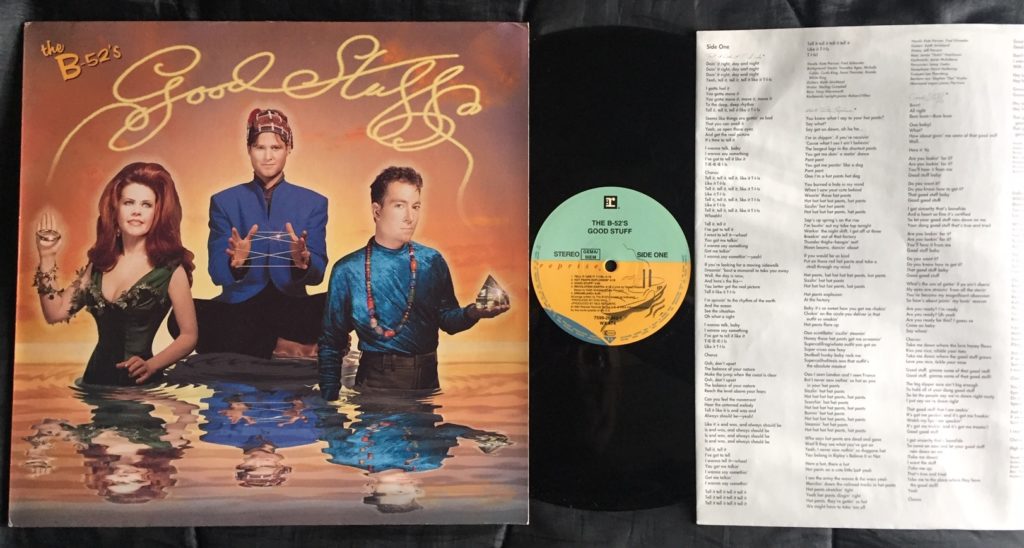 ---
10.40
THE STONE ROSES – Fool's Gold – 7″ – Silvertone – 1989
That snare sound is more than holding its own in driving this. Indie funk, of the snappy sort.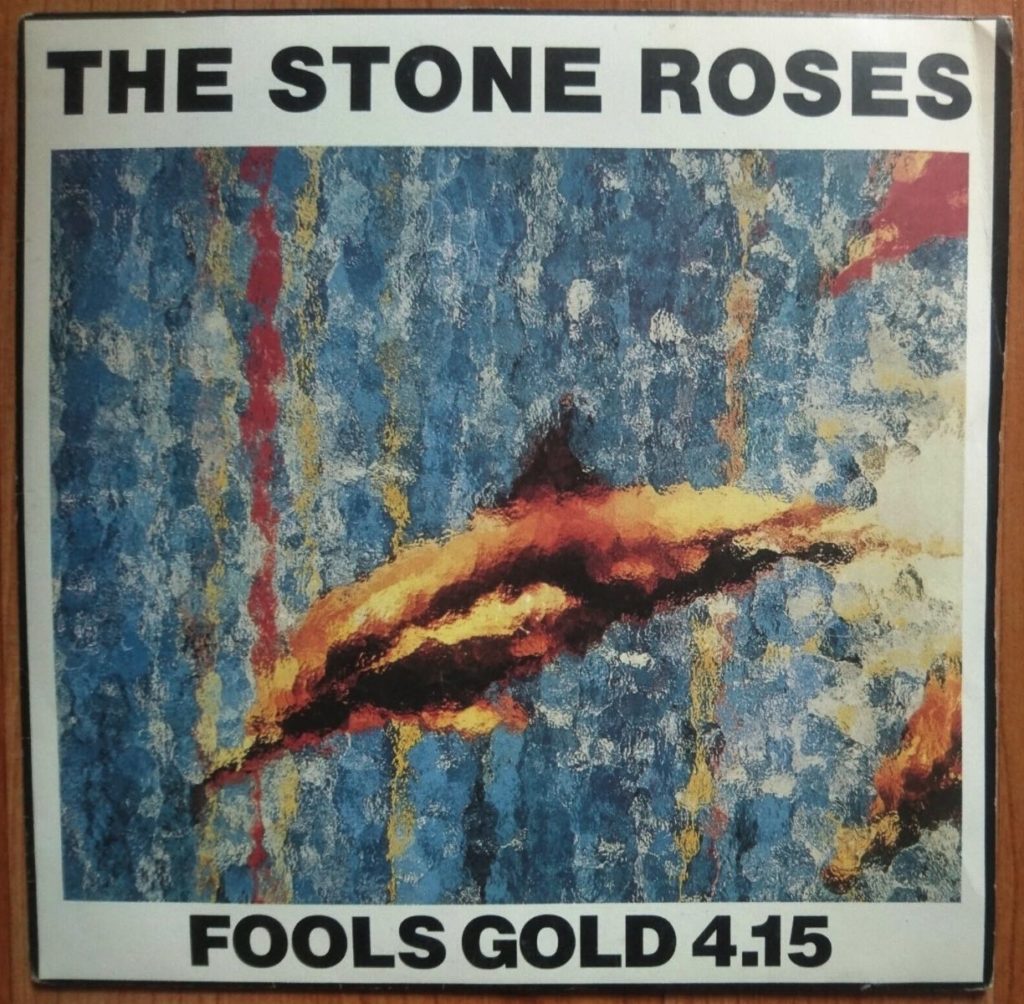 ---
14.51
M PEOPLE – Colour My Life (Short Oakenfold/Osborne Mix) – 12″ b-side – Deconstruction – 1991
The signature voice of Heather Small and including Mike Pickering, after his Quando Quango days… but benefitting from the latter's Hacienda/club DJ'ing house music era that followed. I remember spotting Heather a couple of times in Ladbroke Grove (London) around her post Hot House days and just before this M People debut single and she had some mighty tall hair. I thought, 'I bet this girl does something interesting'. 🙂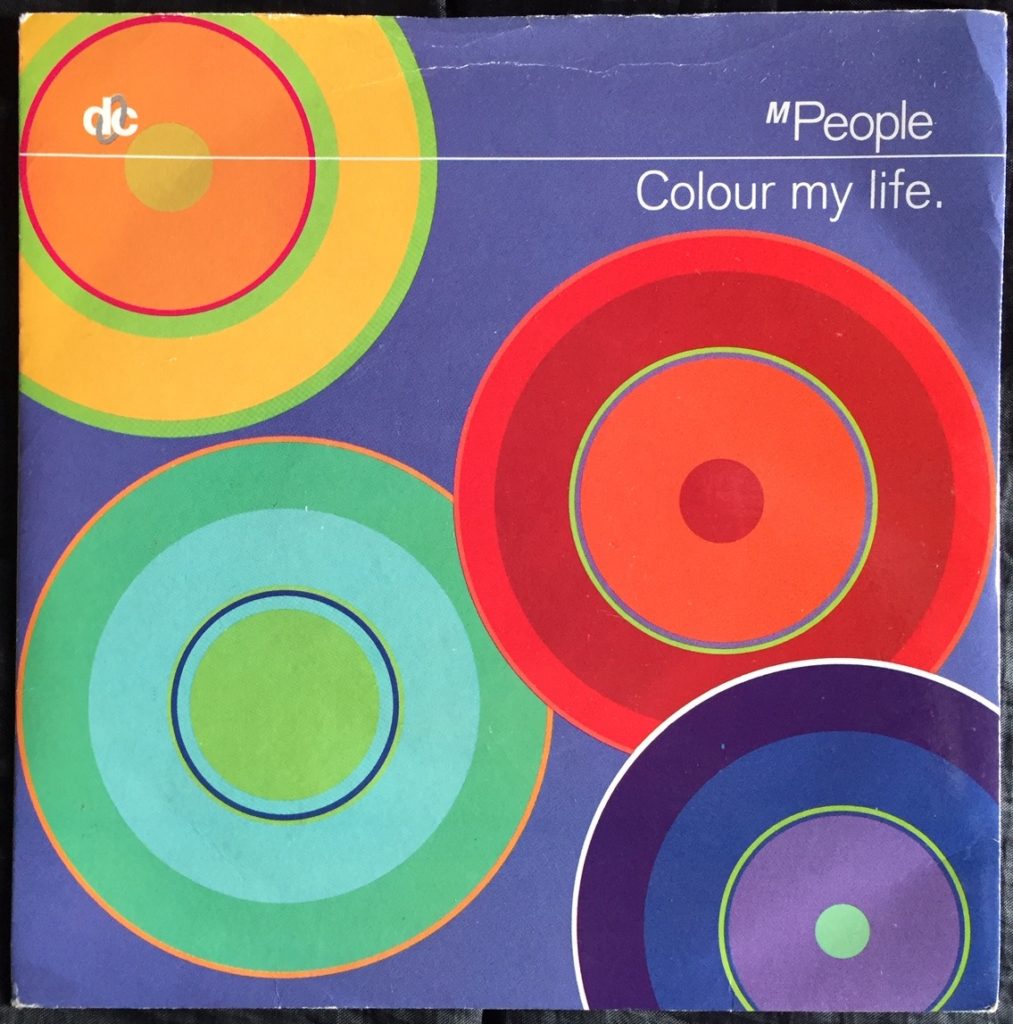 ---
17.56
LALOMIE WASHBURN – Try My Love * – 12″ – Conscious – 1991
'Much played on KISS 100 FM and selling in London at least, this bass rumbled subduedly jittering rare groove-style soulful throaty girl moaned 100-0bpm Soul II Soul-ish weaver has naggingly catchy chorus repetition, likely to grab you after a few listens (as the lyrics say, "If you try it you'll like it")… ' – James Hamilton, Record Mirror (Music Week), 26.10.91
Mr Hamilton updated with 'jiggly tuff groove moaned' when the track got a major label release months later. 🙂
Maybe the toughest sounding of the Conscious label's short lived (but mostly class) output, this was a big big track for me.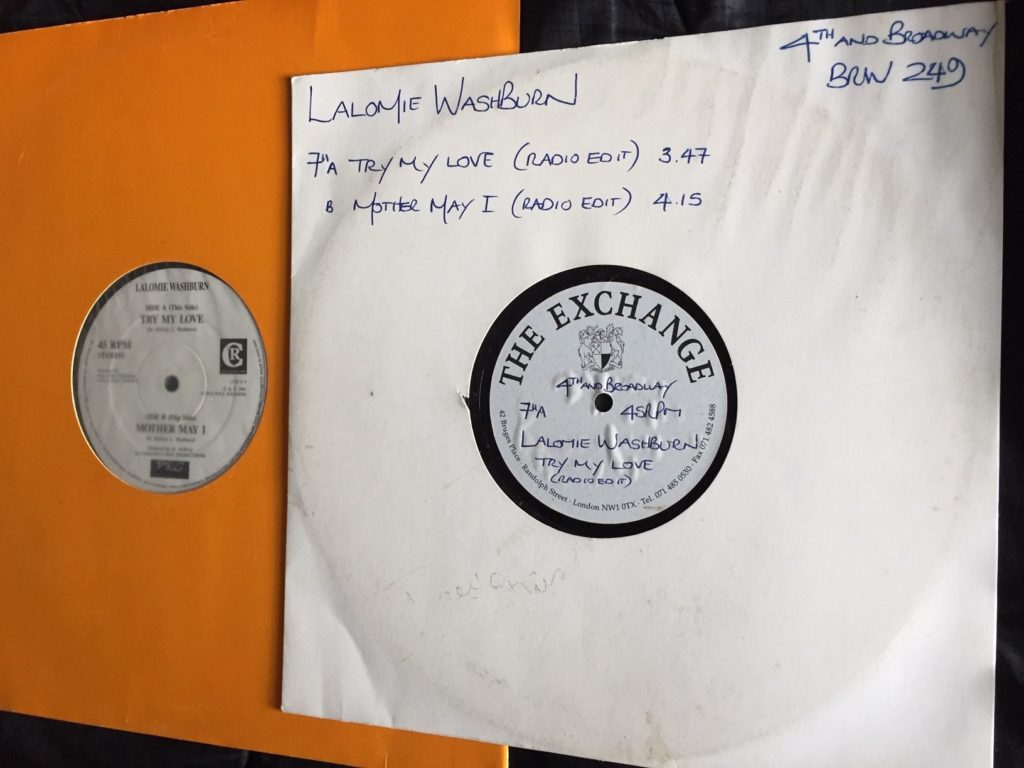 The Conscious label 12″ plus a 4th and Broadway 10″ acetate I picked up very cheaply in the late '90s.
---
24.05
CABARET VOLTAIRE – 24-24 – The Crackdown, LP – Virgin, Some Bizzare – 1983
Coming as it did a day or so after the audio tracks had been pieced together for this show, the news of Richard H. Kirk's death was a complete shock. As the years had rolled on after his and Mal's parting company, whatever their separate exploits I had always felt a reconciliation of their Cabaret Voltaire partnership could have been such a great experience. Richard was occasionally noted as being 'old skool' with his approach to audio technology but the way especially the visual side of things has moved on in the last decade or three could have been even more of a boon to a revitalised, collective CV than maybe it has been within their own separate, projects. We'll now certainly never know. 🙁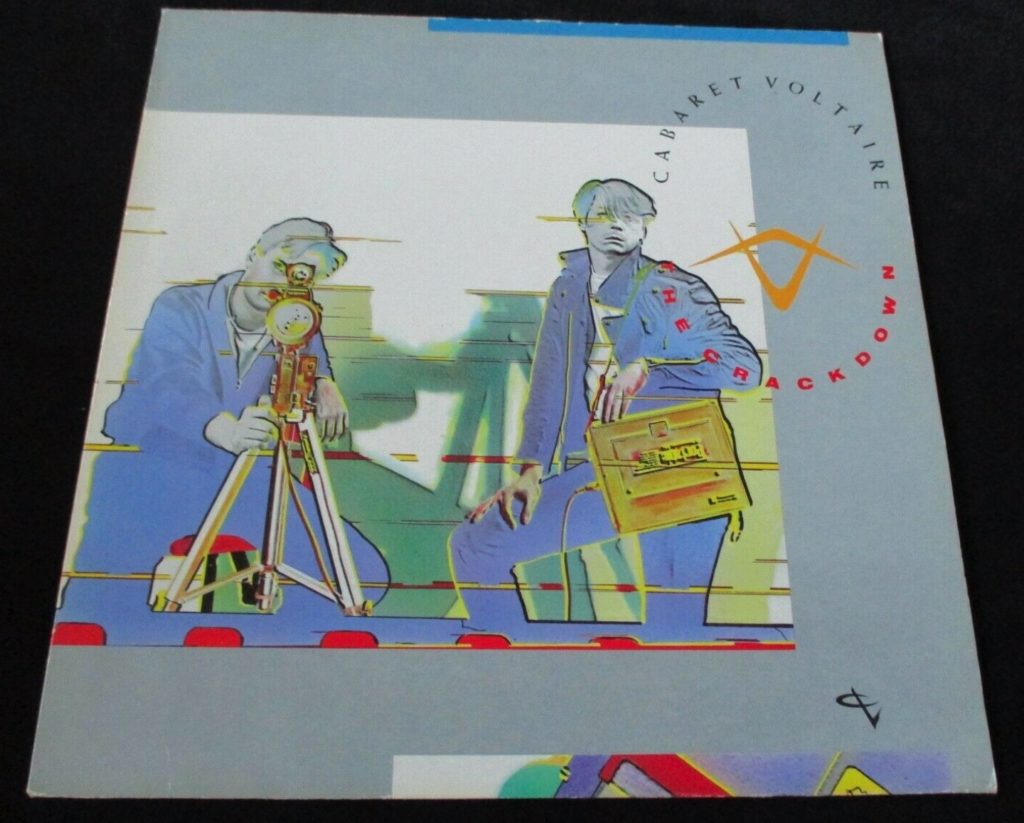 ---
29.28
FATS COMET – Rockchester – 12″ – World Records – 1987
Tackhead peeps in the area!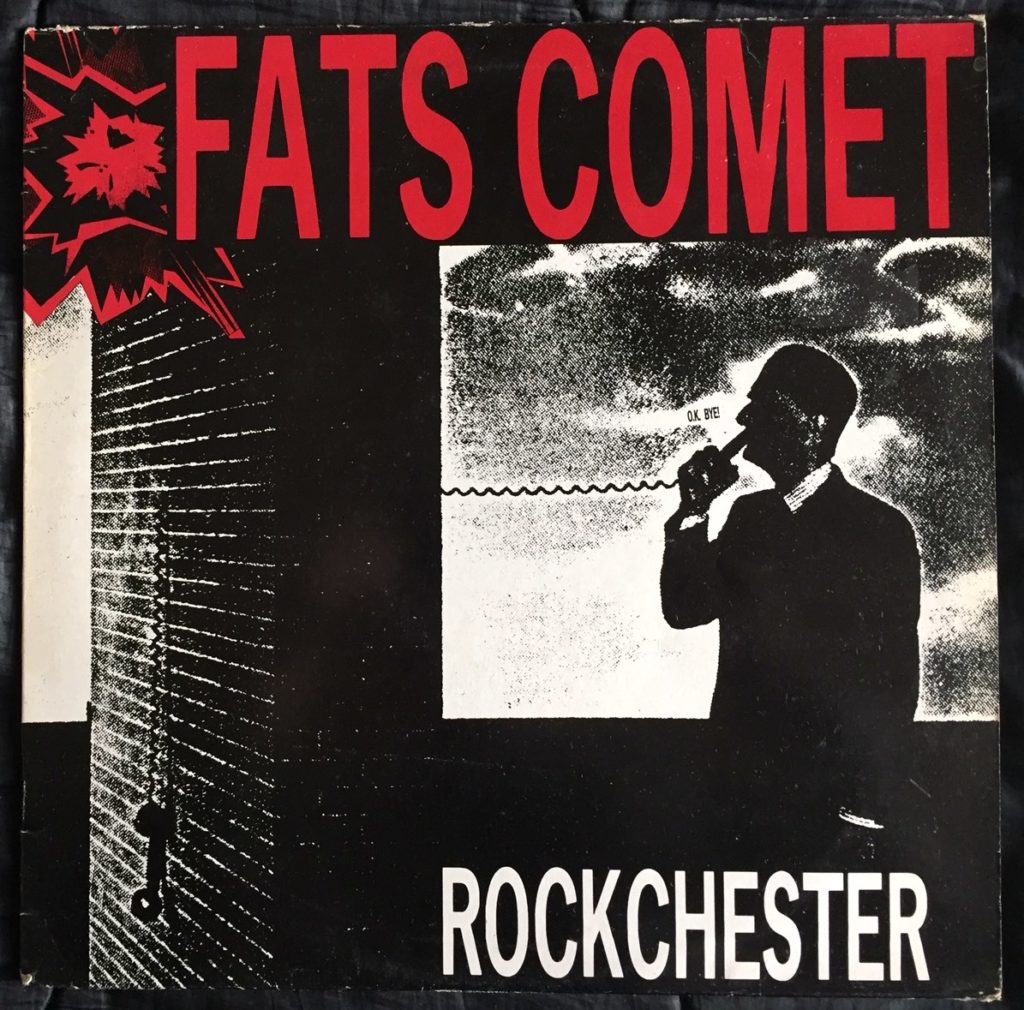 ---
35.42
BUCKSHOT LE FONQUE – I Know Why The Caged Bird Sings * – Self-titled, LP – Columbia – 1994
Slinky… and seeing as this was a major label release we can assume that Maya (Angelou) gave her blessing to the use of her reading here. With a moniker borrowed from Cannonball Adderley, a jazzer of a generation before, BLeF was Branford Marsalis, plus a bunch of other musicians who know their stuff.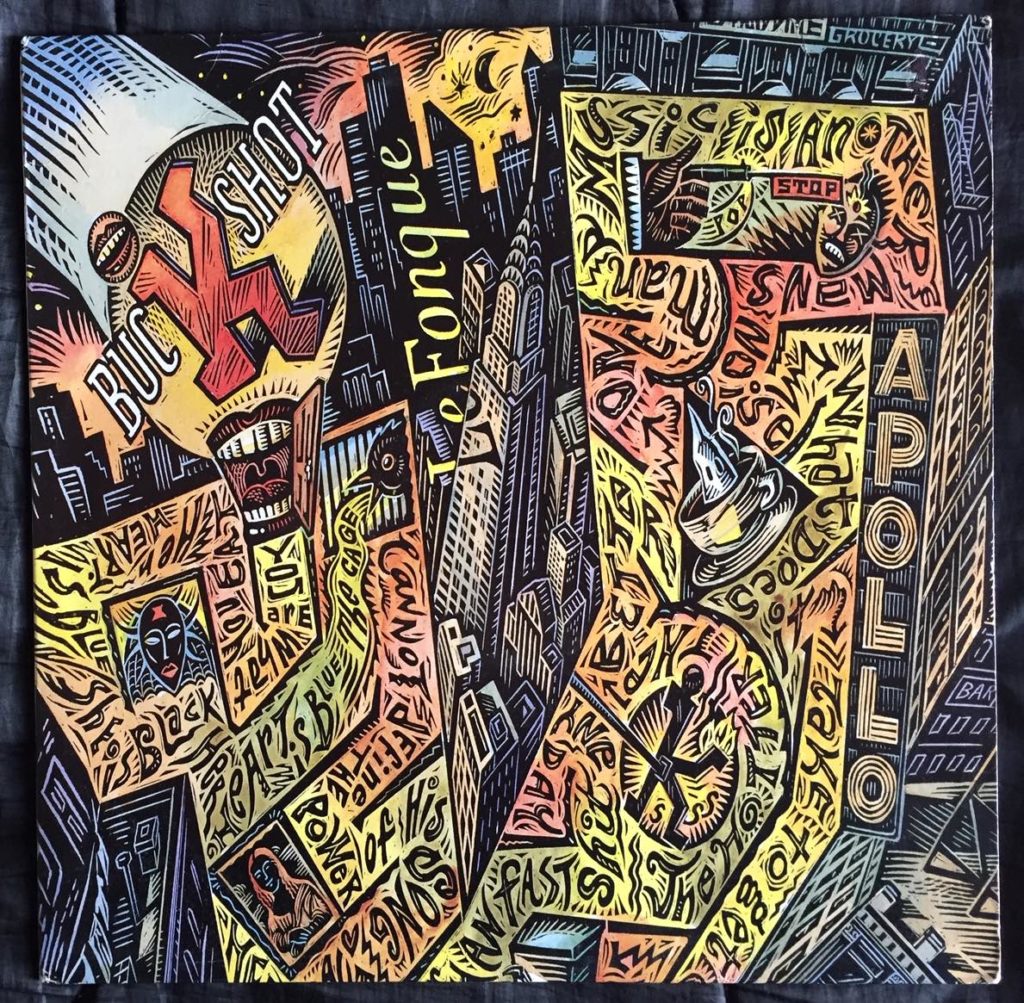 ---
42.10
COCTEAU TWINS – Pitch The Baby – Heaven Or Las Vegas, LP – 4AD – 1990
1990 was not a great year to be getting my attention, even for music and one of my fave 'outfits', so it was a while before I began to warm (the way I really should have) to the tracks on this album – now some of my faves in their body of work.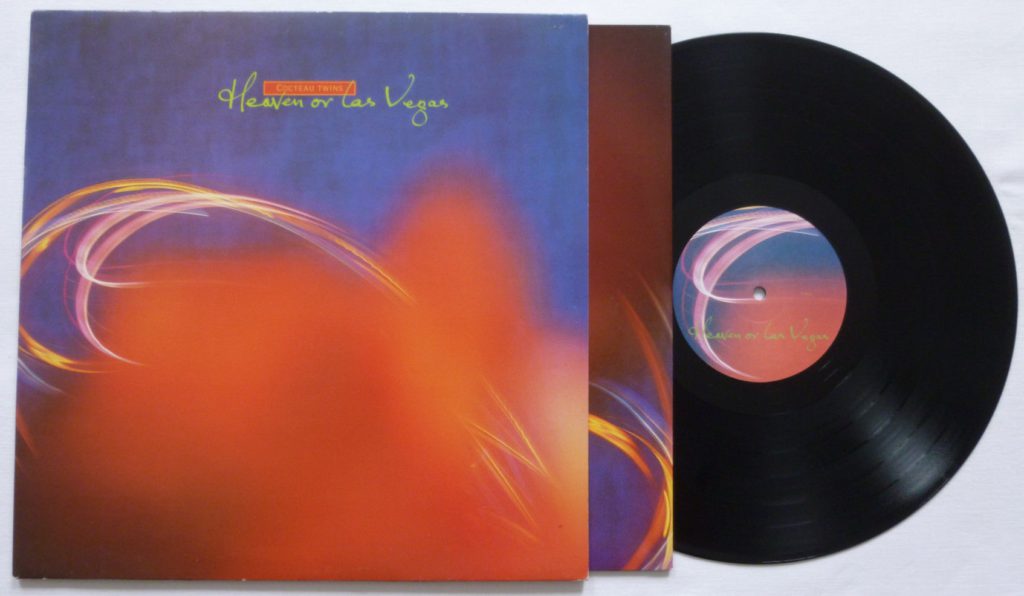 ---
44.55
ALL ABOUT EVE – Shelter From The Rain * – 12″ b-side – Eden – 1987
Sweeping indie folk rock, possibly appealing to the tender side of post goths as well.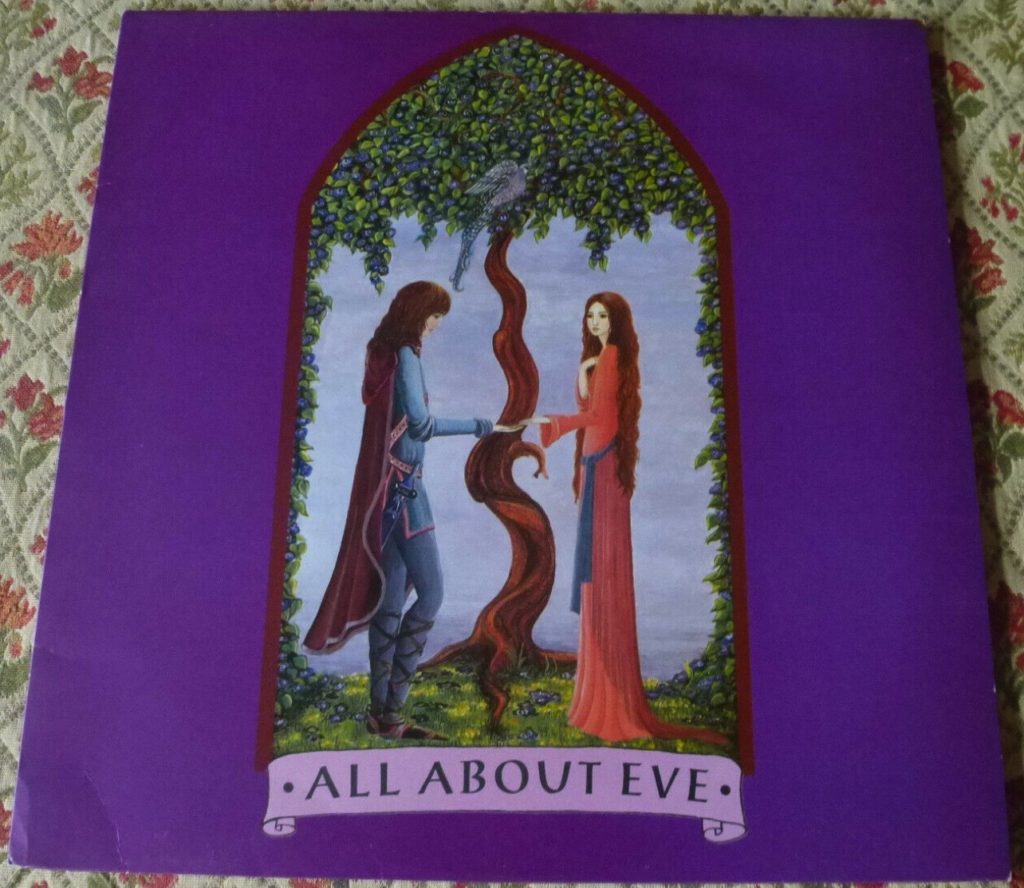 ---
49.20
BIG BLOOD – Heaven Or South Portland – Do You Wanna Have A Skeleton Dream? LP – Feeding Tube Records – 2020
'Big Blood are a band that defy categorization. Formed from the ashes of psychedelic juggernaut Cerberus Shoal and existing alongside the acoustic maelstrom of Fire on Fire, this eclectic crew sit somewhere in between those poles. The strange Maine-located domestic partnership pairing of Caleb Mulkerin and Colleen Kinsella blend folk wisdom, a heavy sense of experimentation and a literary sensibility into a crafty brew that is somehow both weird and utterly bewitching.

Do You Wanna Have a Skeleton Dream? is the first Big Blood release to feature the pair's daughter Quinnisa as an official member, although her voice has been captured and dribbled across most releases since at least as far back as the 2013 masterpiece Radio Valkyrie 1905-1917. For this release, though, she shares songwriting and instrumentation duties with her parents, sings lead on a pair of tunes, and harmonizes beautifully with her mother across the remaining tracks. Mulkerin's signature howl is nowhere to be found, but it would feel out of place on these more polished songs.

This is quite possibly the most coherent Big Blood record so far, with the most straightforward songwriting. There are even moments that smack of Motown. "Sweet Talker" and "Sugar" wouldn't be out of place on the recent Numero Group compilation, Basement Beehive. The girl group tunefulness is actually a refreshing change in direction from this notoriously challenging outfit.

There is still a fair share of the deep-fried Big Blood take on traditional American song form to be found. Sneakily obtuse moments can be evinced on tracks such as "Pox," "Providence," and "Heaven or South Portland." This balancing act of differing modalities — along with the sequencing of the tracks — creates a uniquely appealing dynamic as the album plays out.

Big Blood might be just as well known for the cover songs they record as they are for their original material. Songs by Can, Skip James, Syd Barrett, Blondie and Captain Beefheart have received a Big Blood makeover. Here, they present an out-of-this-world version of Schubert's "Ave Maria," which is as intriguing as it is an interesting choice. It serves as the perfect closing moment to an already highlight-filled release and will leave many listeners desirous of their own skeleton dreams. – Bryon Hayes, Exclaim!
The Maine, (Heaven or) South Portland family concern (and 41 Rooms faves) continue on their magical journey, with black and neon magenta vinyl short pressing runs of the album out there and about.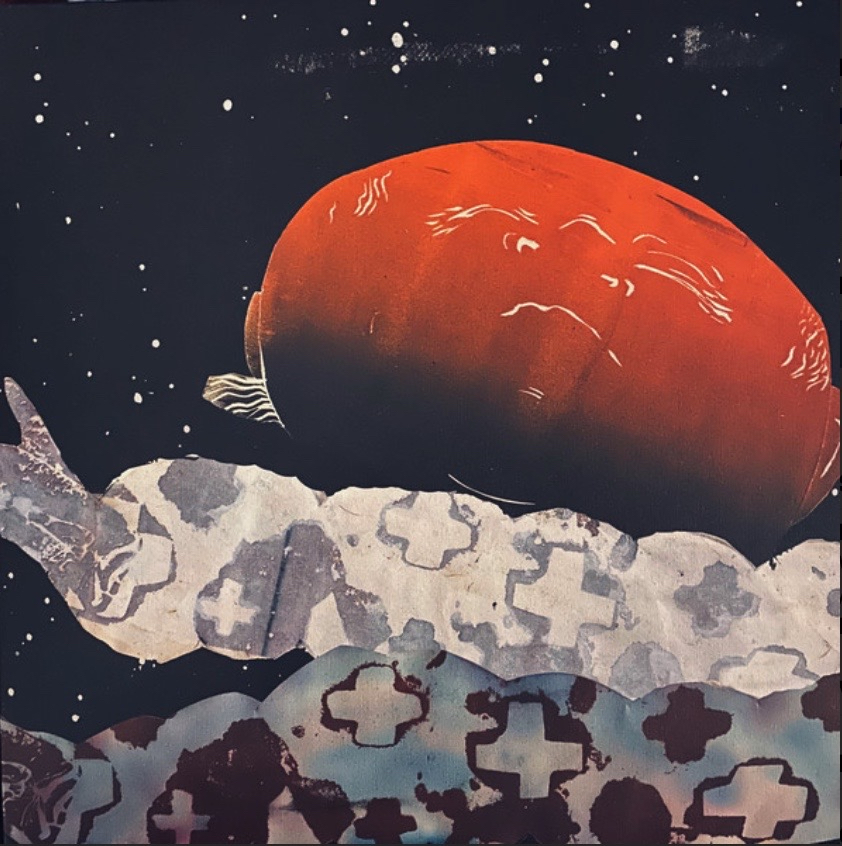 ---
55.02
ULTRAVOX – When You Walk Through Me – Systems Of Romance, LP – Island – 1978
By the time I got my arse in gear to see them live they were fronted by Midge Ure (Aug '80, St Albans City Hall – diary says 'very good') but it's really always been the John Foxx era for me.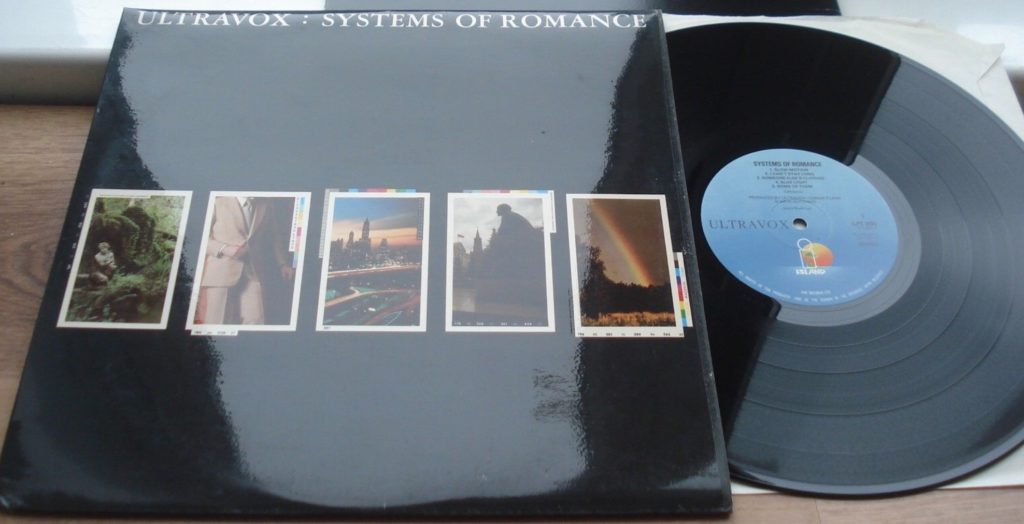 ---
58.46
SIMPLE MINDS – Thirty Frames A Second – Empires And Dance, LP – Zoom – 1980
A pivotal period for a lot of older fans, I reckon.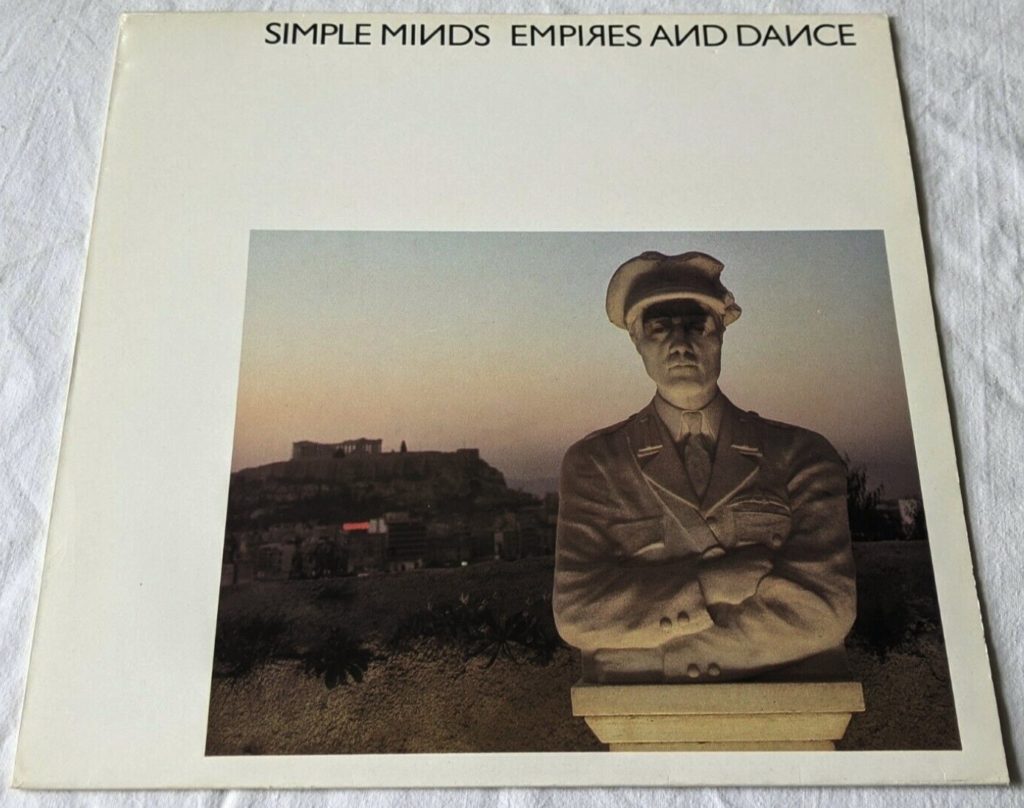 ---
A tea break with some records. Record breakers…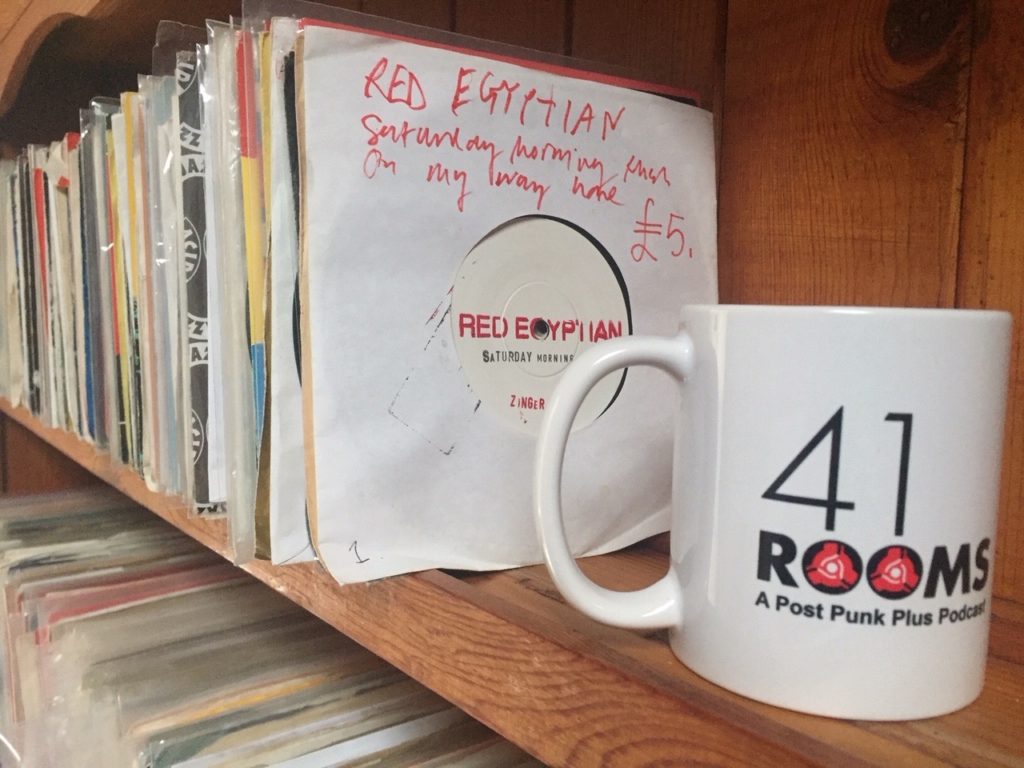 01.03.35
BE-BOP DELUXE – Electrical Language – 7″ – Harvest – 1978
Bill Nelson seemed to effortlessly ease into electronica, but even if it fits the storyline I could see the 'phasing/drifting' going on here throwing the casual listener back then.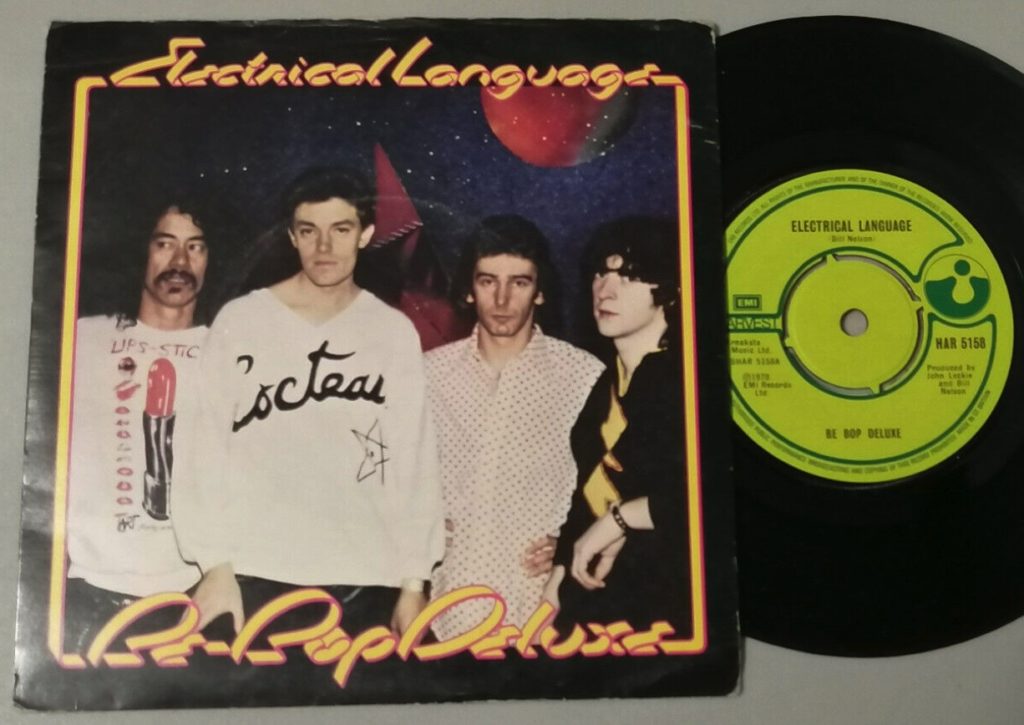 ---
01.07.10
FOUR TET – Ringer – Promo 12″ – Domino – 2008
It can wear you out… so thank flip for the breakdowns!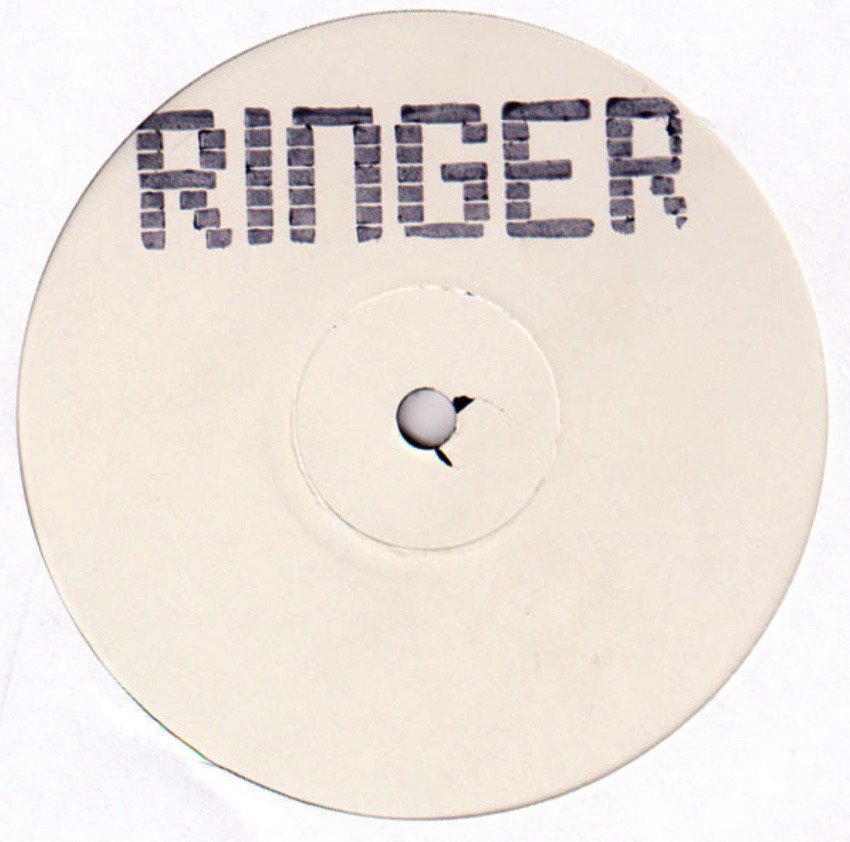 ---
01.13.49
RICHARD H. KIRK – Frequency Band * – Virtual State, Promo 12″ – Warp – 1994
The Virtual State album may have been promo'd with two very separate white label 12″s covering all its four sides, as mine below (sides A and D) was picked up solo and for very little in the mid '90s in one of Music and Video Exchange's Notting Hill stores, where blank/white label promos often involved a bit of on-the-spot guess or detective work. I genuinely had both the earlier Cabs track and this playlisted before I heard of Richard's passing and him now being referred to in the past tense is really going to take some getting used to. RIP 🙁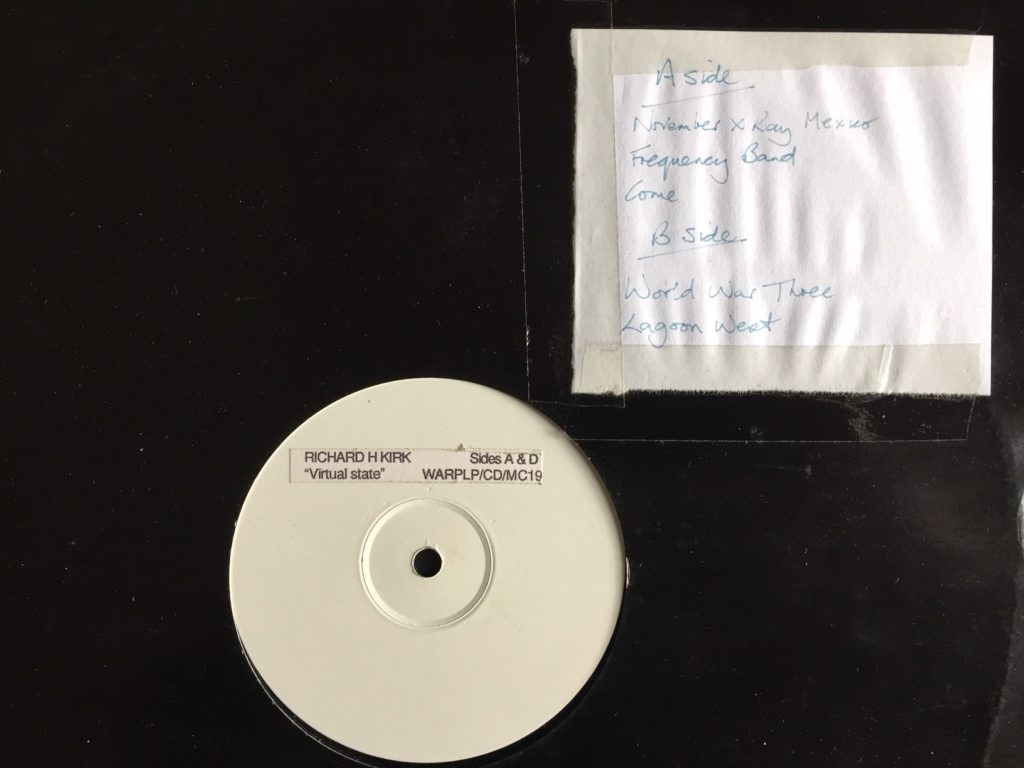 ---
01.18.12
GIORGIO (MORODER) – Tears – 7″ b-side – Fernata – 1972
Maybe the only 7″ setting you'll find this short and slowly erupting bit of early electronica is on the flip side of either a French release of Lord Release Me or the Brazilian promo only vinyl of London Traffic (below)… and nope, I don't have a copy of either.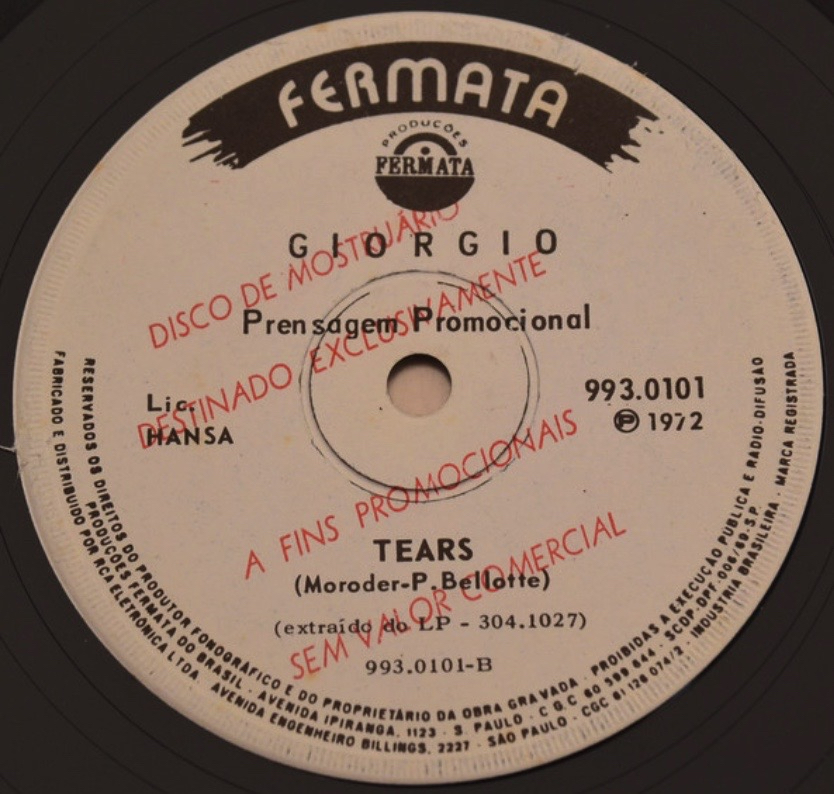 ---
01.20.32
QUENTIN HARRIS (feat CORDELL McCLARY) – U Don't Know (Big Room Mix) – 12″ – Strictly Rhythm – 2007
Whether it's with his own productions or when on remix duties, Harris lives and breathes a '90s house vibe. Hail!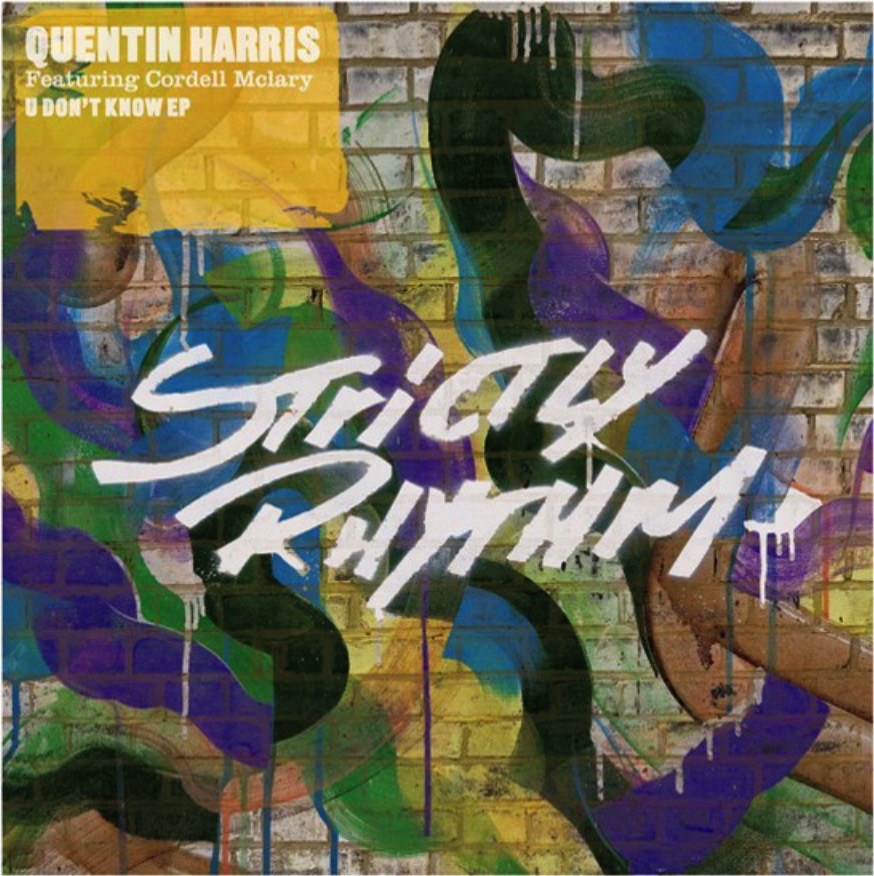 ---
01.27.11
BRIGHT LIGHT BRIGHT LIGHT – This Was My House – Fun City, LP – YSKWN! – 2020
With just over three minutes to play with, this is how to perfectly build a pop dance track! Rod Thomas absolutely nailing his love for '90s dance/house and if I hadn't already played Nomad's Your Love Is Lifting Me (importantly, the Stateside Mix) on the show a few years back it would have been right beside here. Pink or yellow on offer for vinyl heads.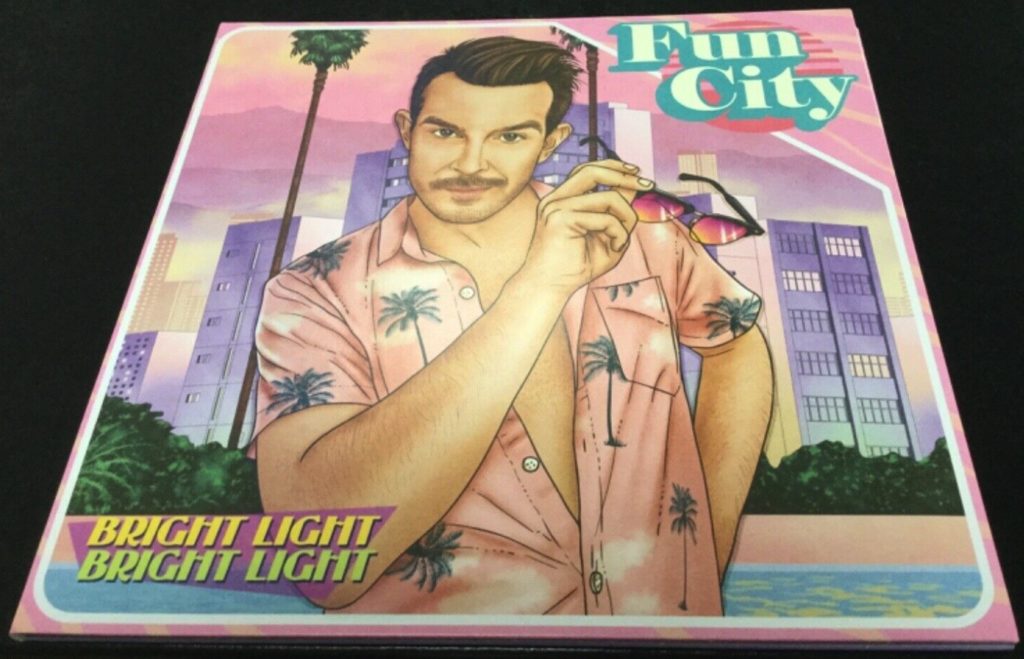 ---
01.30.20
MOLOKO – 100% – Statues, LP – Echo – 2003
I'm sure the graft was there but Mark Brydon and Róisín Murphy made 'pop' (they always charted) sound so effortless… and having since gone solo, the latter has continued to do so, too.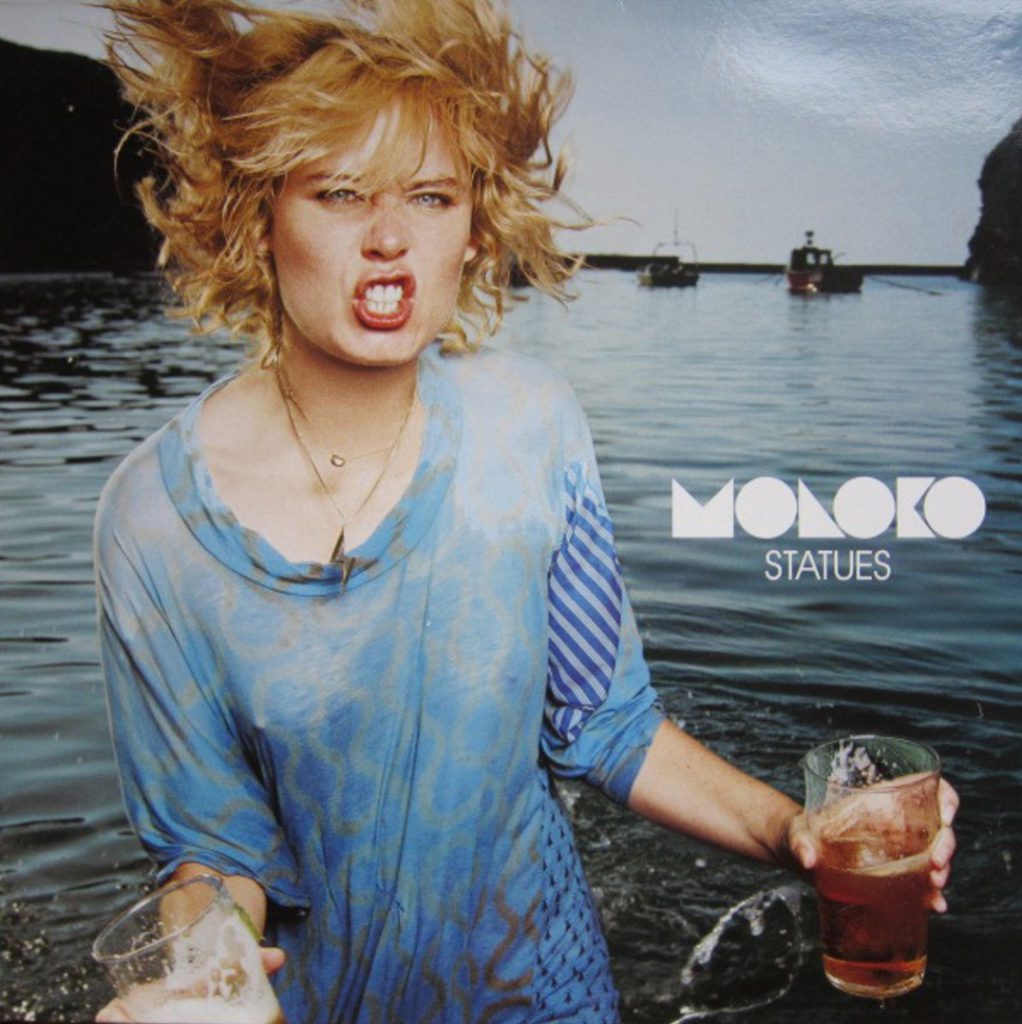 ---
01.35.24
BRENDA RAY – Everyday Just Another Dream – D'Ya Hear Me! : Naffi Years, 1979-83, LP – EM Records – 2012
I knew nothing of Brenda until recently… but this light and breezy tune is the first of two sightings the gal makes on this show. Big on electronics, reggae, percussion and (judging by the images that accompany her output) the art of music production, she's often appeared to have been a very self contained artist.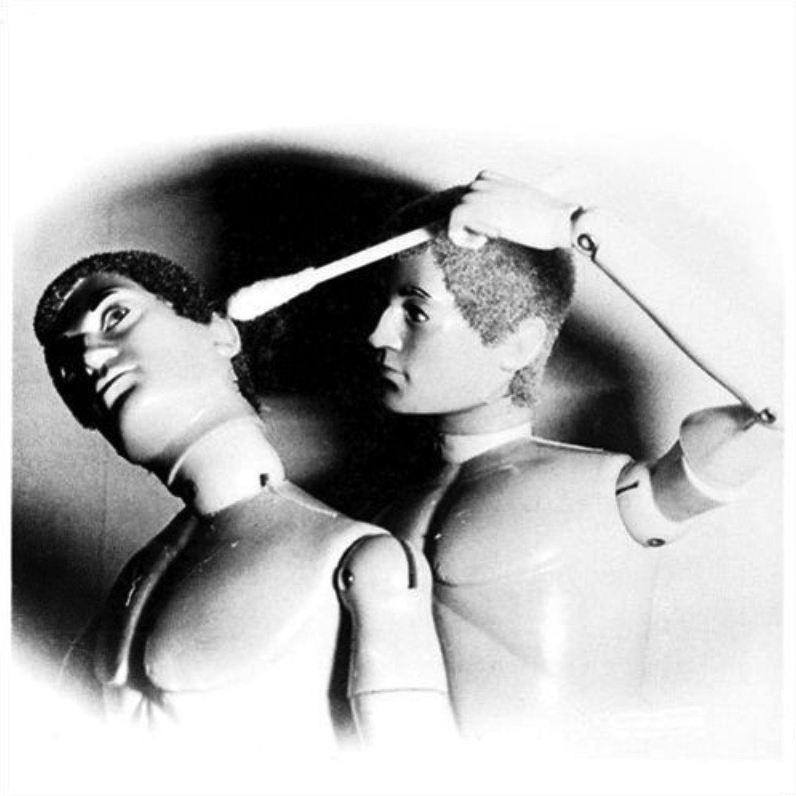 ---
01.38.29
FOX – My Old Man's Away – 7″ – GTO – 1977
I was a big fan of Fox and though I wasn't really an albums lad I bought theirs pretty much on release… and Noosha F coming across as quirkier than your average charting vocalist to this late teener was definitely part of the appeal.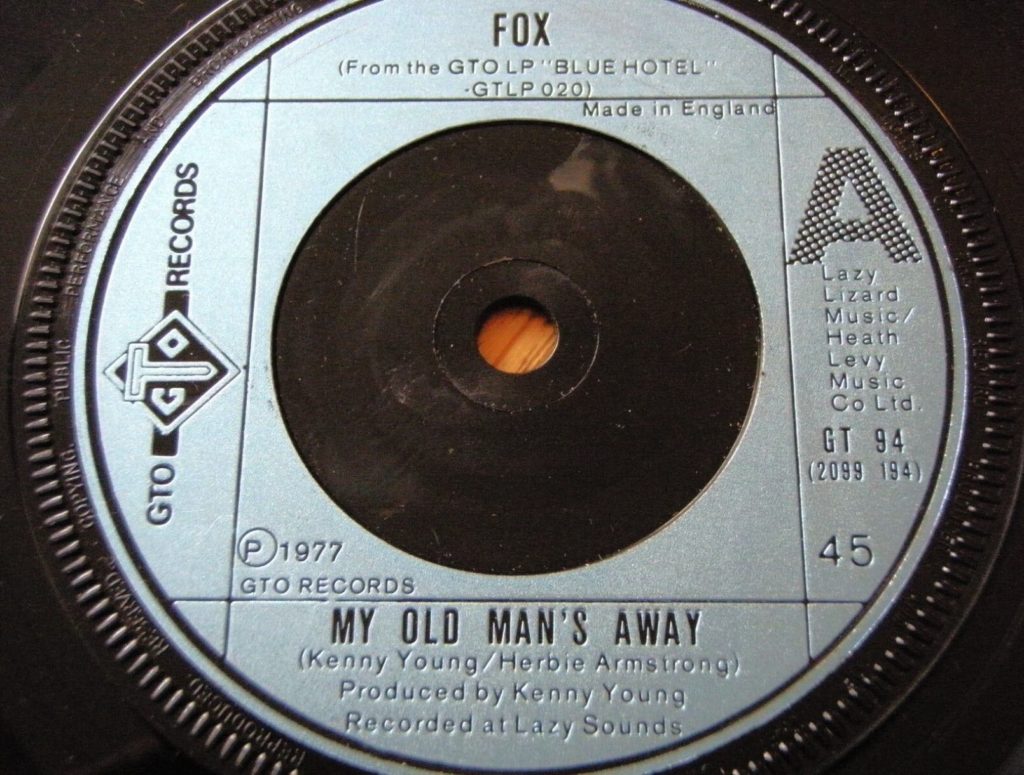 ---
01.41.47
BRENDA and THE BEACH BALLS – Theme From A Tall Dark Stranger – Volume One, mini LP – Probe Plus – 1986
Dreamy. See Brenda Ray above.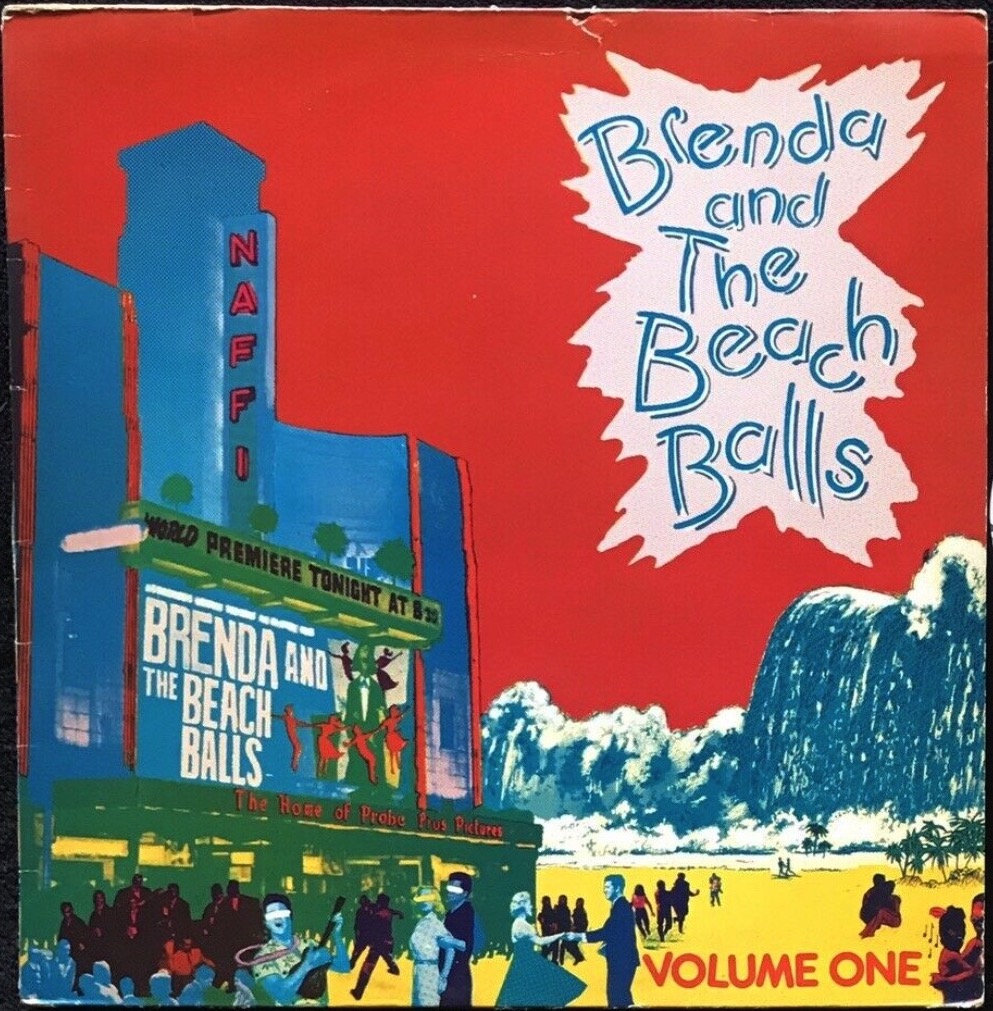 ---
01.45.17
THE FLAMINGOS – Let The Coin Drop (unreleased demo) – 1984
'Ok, so I know we played this at the Leicester Palais (supporting New Order, May '84)... wacky stuff… but 'It made us smile'. TB303 – SH1010 – Korg KPR77 drum machine and a Roland Juno 6 (we couldn't afford a 60) plus liberal (OK, more than liberal) amounts of delay… oh and pitch bend. I do like a bit of pitch bend… – Dave Summersgill / Jazz The Glass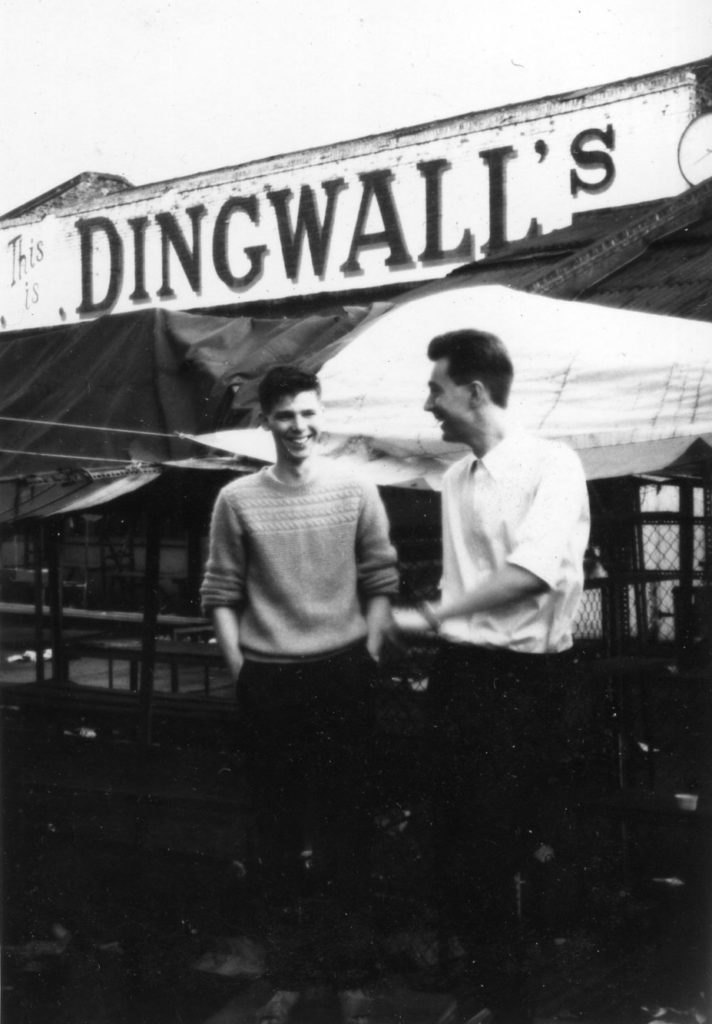 ---
01.51.12
EXIT NORTH – Bested Bones – Book Of Romance And Dust, 2LP – Self released – 2018
'So, what was it that attracted you to the David Sylvian-sounding Exit North vocalist, Mr Jansen?' Recorded either on one very expensive mic – or from possibly inside of one, as it sounds like he couldn't have got any closer to it 🙂 – Thomas Feiner's vox is not unlike Steve Jansen's brother, David S.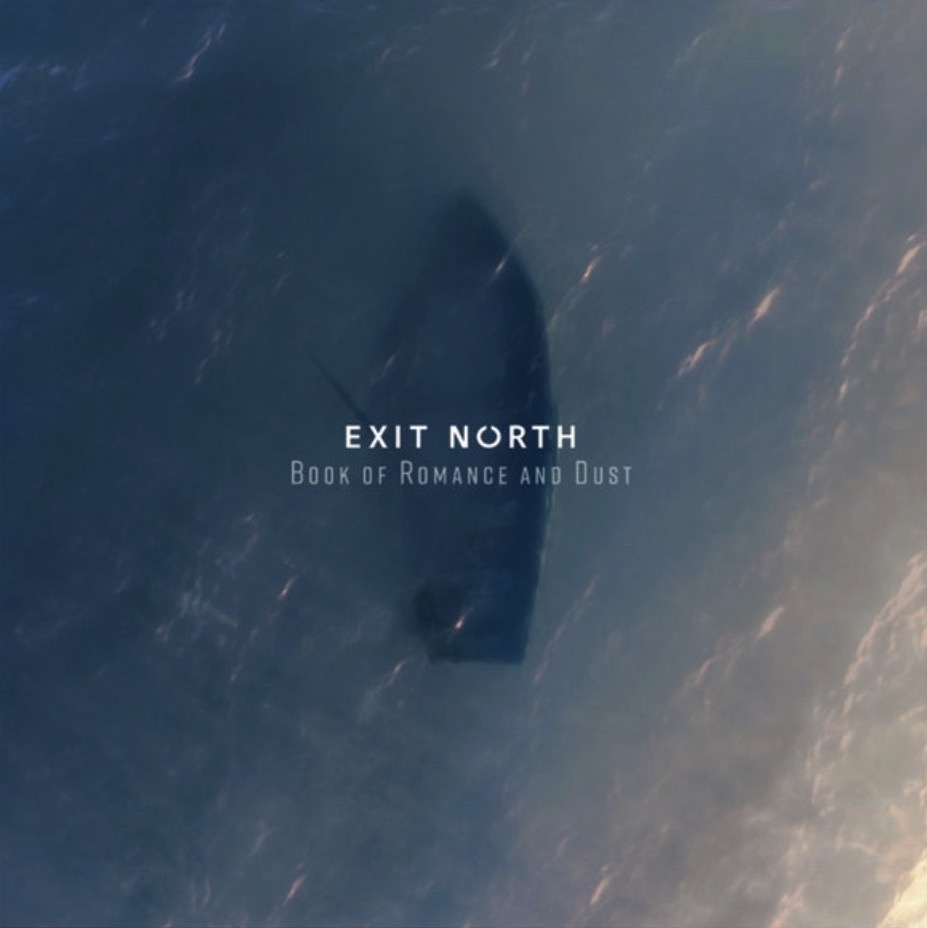 ---
01.55.56
GREG LAKE – C'est La Vie – 7″ – Atlantic – 1977
From after the now sadly departed Lake's King Crimson and Emerson, Lake & Palmer days, a plaintive and gently soaring sound that really stood out way back when. His label obviously felt it had enough of 'whatever' to put it out on a 7″ single and it somehow feels as if vocals as warm and rich as Lake's have always been a bit of a rarity. If I'm 'lucky' enough to be able to somehow see my own passing coming and somehow plan 'shit' (let's leave it a lohhhhhnnnnng way off, eh! 🙂 ) then my vinyl record collection will have been paired down to mostly the absolute essential of sounds that still have meant a lot to me… and this will be in there. So, at some point I best treat myself to a decent copy of it!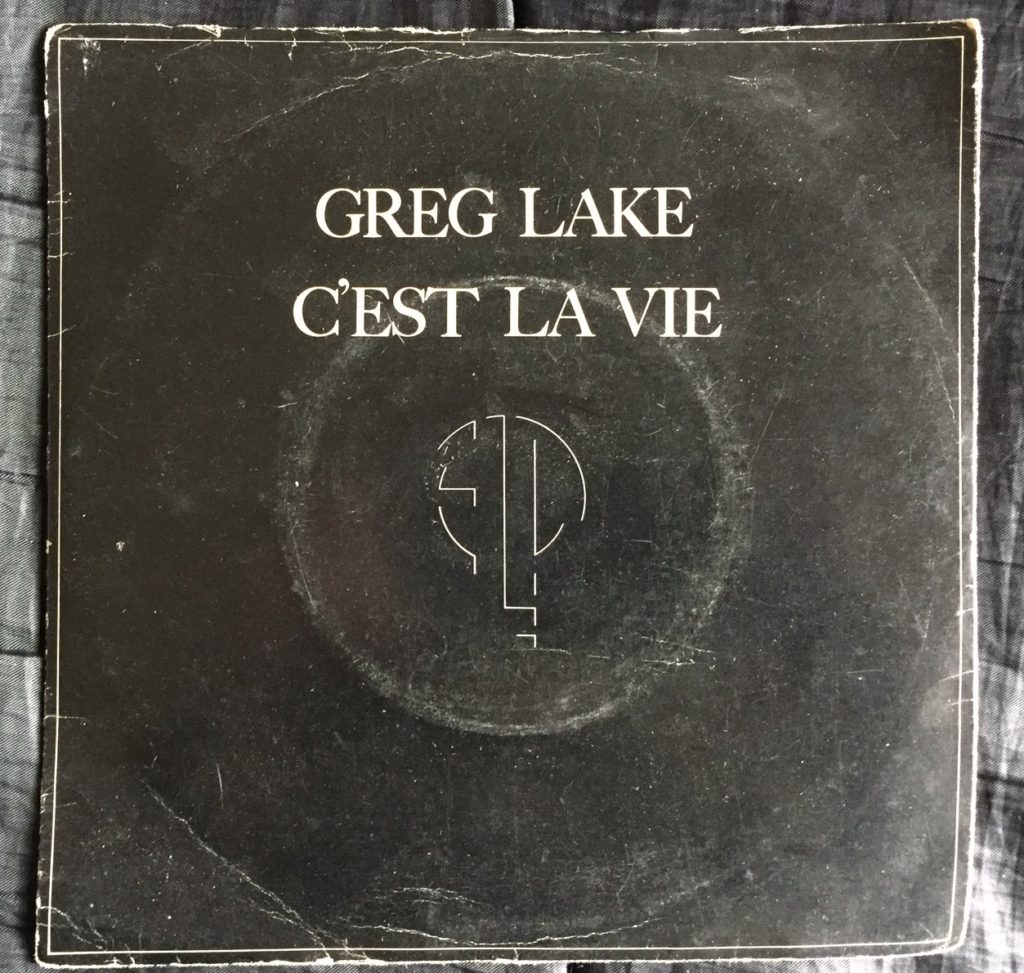 ---
Show 97 is due to surface on Nov 7.
Dec x