PLAYLIST 85 uploaded Nov 1, 2020
83% vinyl friendly. Impressive.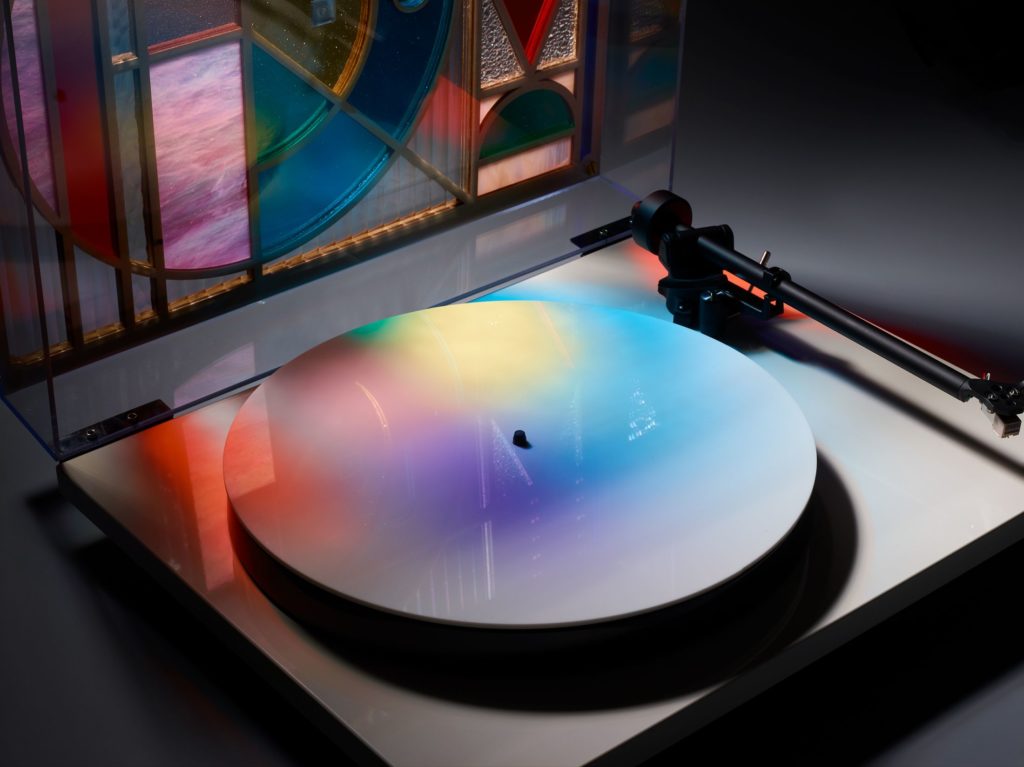 Listen With Your Eyes, by Chrissie Macdonald. One of ten one-off Rega Planar 'augmented' turntables up for auction on Nov 12, the proceeds of which will go to this year's Secret 7″ charity partner, Help Refugees.
---
Any track marked * has been given either a tiny or a slightly larger 41 Rooms 'tweak'/edit/chop.
---
Lyric of Playlist 85…
Not the first time the Hustle boys have looked for guidance from above. Personally, I'd like to think it's just in song.
---
00.00
(Intro) THE FLAMINGOS – Stars (Edit) – Unreleased demo – 1983 Episode #1 for info.
---
00.41
NEW ORDER – Murder (Writing Session Recording) – Power, Corruption and Lies, Definitive Edition, Boxset LP – Warners – 2020
Slower and 'denser' than the finished version that made it to a Factory Benelux 12″ in 1984, as well as an earlier episode of 41 Rooms. My thoughts now as then; it would have made a great gig opener.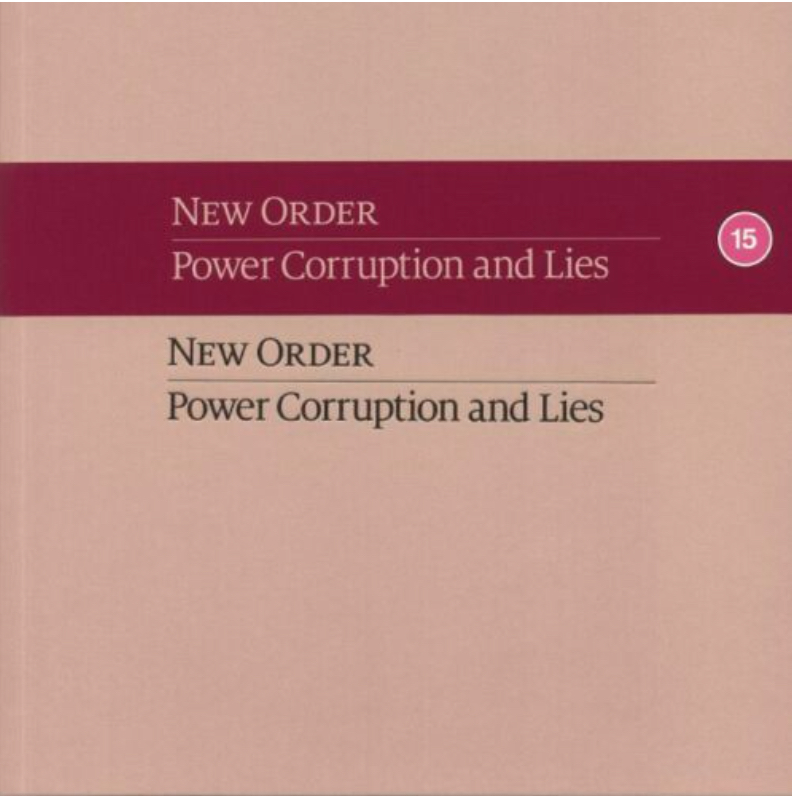 ---
04.08
A Certain Ratio – Crystal – Sextet, LP – Factory – 1982
The 'weariness' in Simon Topping and Martha 'Tilly' Tillson's vocals is way more charming than the weariness in my battle worn album's cover – the latter having vaguely survived our club night years. In reviewing a 2014 re-release of the album, Pitchfork commented on Tilly '… as odd a vocalist as they could have picked. She's perpetually lagging behind the beat and beneath the pitches for which she's reaching, and she swallows her words, as if she's struggling to repeat them to herself. (Tilson's an acquired taste as a singer, but awfully distinctive.)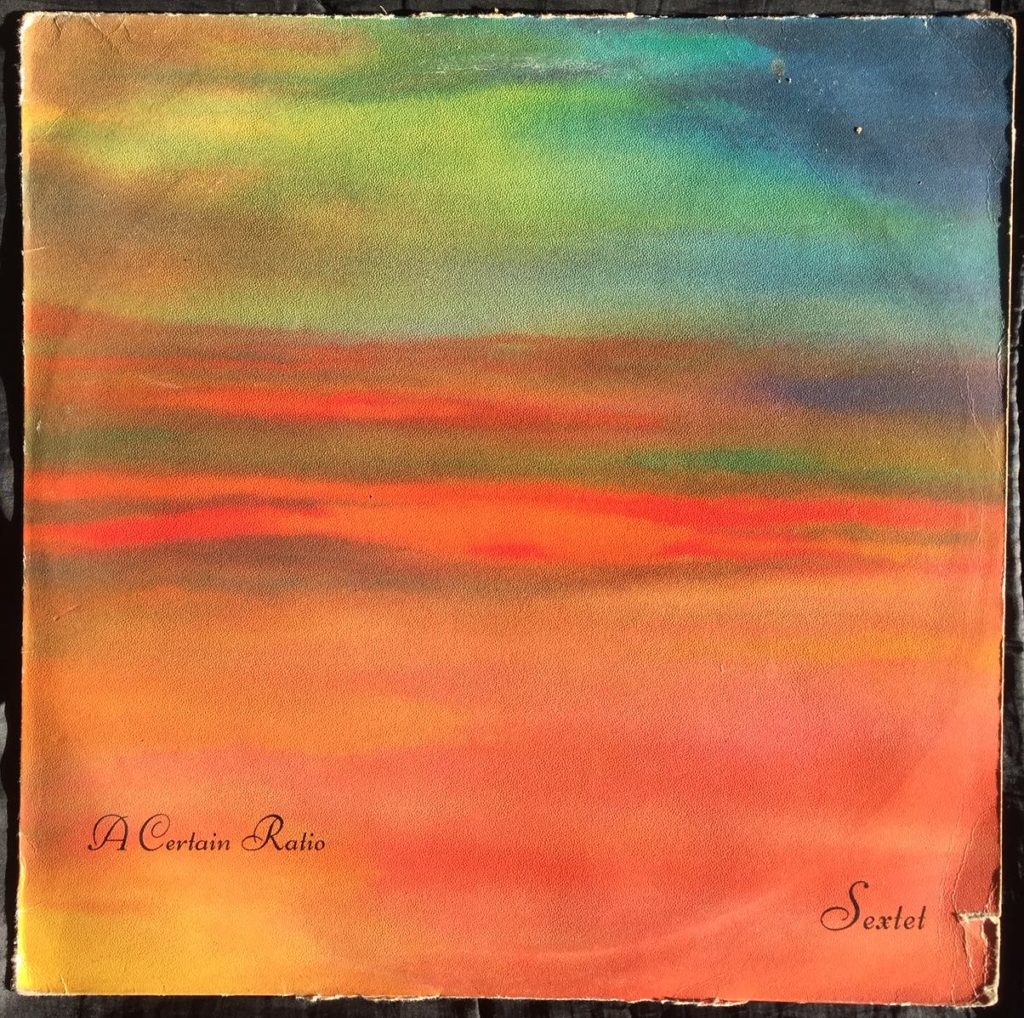 ---
06.28
DOJOJI – Peh Peh Ook – Dojoji, mini LP – Plexus – 1984
Dislocated funk!
'Dojoji were an excellent New Wave and Funk group from Rotterdam, The Netherlands that consisted of Pien Selleger and Ted Langenbach (Bass), Ron Louers (Bongos), Ferdinand Rolle (Drums), Leo Anemaet (Guitar), Trubus (Percussion), Hans Rath (Saxophone), Rudy Zinc (Synthesizer) and Fee Arnold (Vocals). Dojoji released a very nice 12 Inch EP on Plexus records in 1984. On this record they also have a singer in the person of Lesley Woods, who was before this in Au Pairs. Great funk like music.
'Dojoji furthermore resembles some bands on the Cherry Red label like Rip, Rig and Panic or Medium Medium, but it's mainly fueled by the 80's New York styles in-between like James Chance's funky no-wave sounds and many of the boogie and 'break' records from old-school hip-hop. Actually Dojoji were quite unique in Holland and I like this EP a lot due to the use of the synthesizer additions and the percussion elements. Nice stretched out tracks full of life one just has to dance to! It once again shows how Rotterdam was always the most New York oriented city of The Netherlands.' – Bence, hollandtunneldive.blogspot.com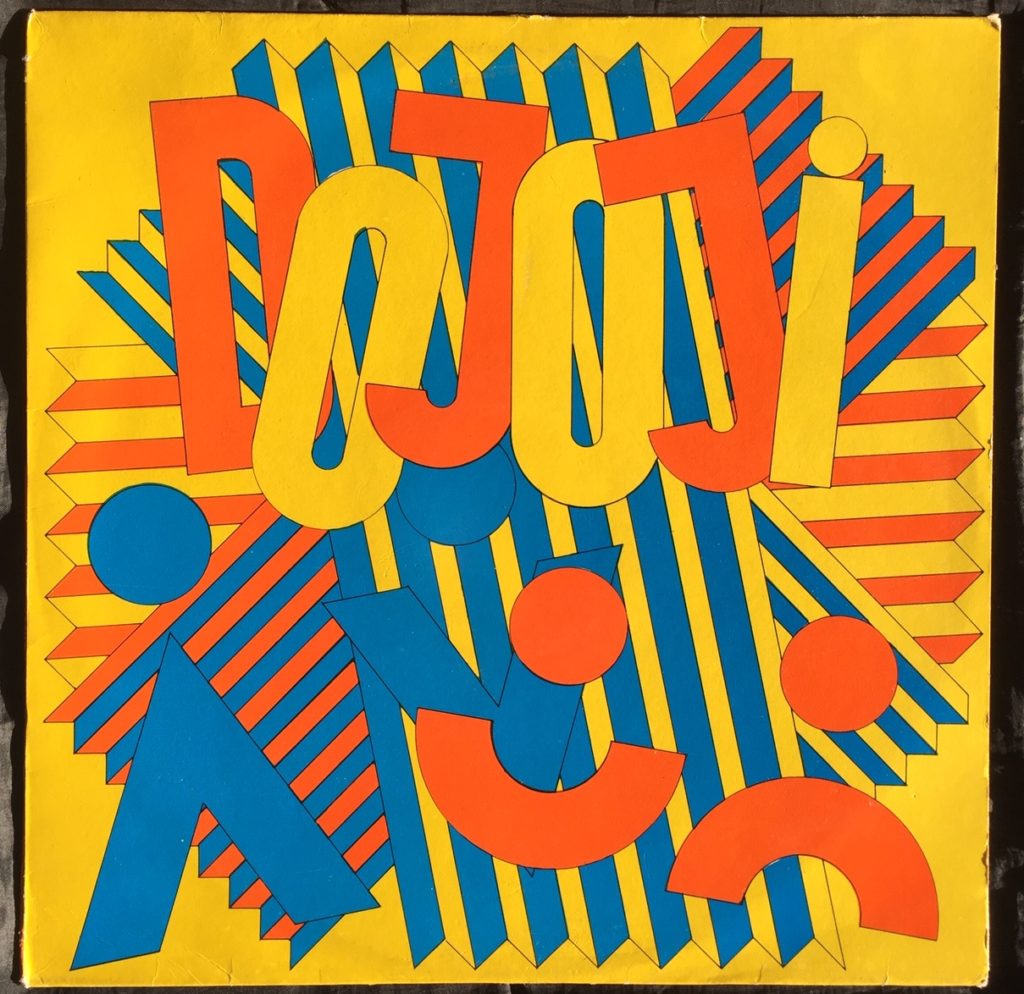 ---
11.49
MICHELLE SWEENEY – This Time (Ramp Club Mix) – 12″ – WEA – 1994
Strutting house! Record Mirror (Music Week)'s James Hamilton reviewing just as he heard it, and as with the next two tracks here – and with dance of any era, let's be frank – I never had any great expectations for enlightenment in the lyrics. :).
Sensationally strong demented Tina Turner-ishly wailed and snarled ultra-percussive whimper stomper remorselessly rumbling through twinpack promoed chugging 122.7bpm Nick Nice & Stonebridge, jangly striding 121.7b pm Mohamed Moretta and beefier bass blasted jiggly throbbing 126bpm Ramp Mixes. – James Hamilton, Record Mirror (Music Week), 15.10.94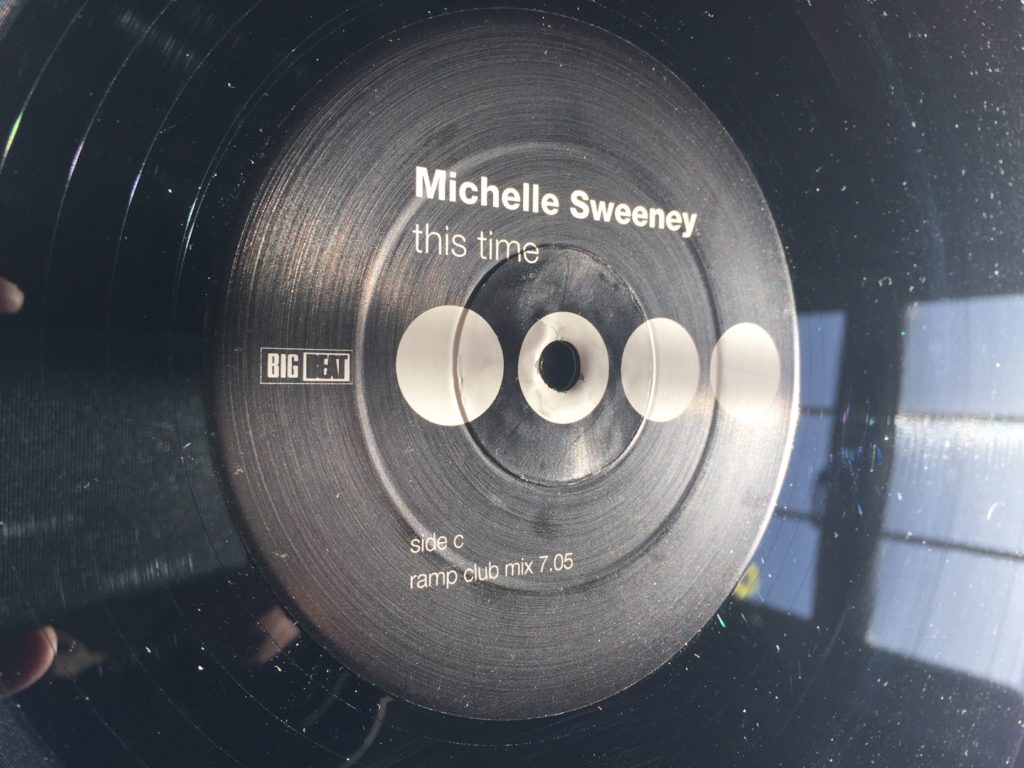 An ad… obviously.

---
16.29
HOUSE OF VIRGINISM – Reachin (Miss Manhattan Mix) – 12″ – FFRR – 1994
Strident house!
Romping 124.7bpm remake of Phase II's Blaze created catchily chanting 1988 classic, with breezily galloping diva and piano prodded Danny Rampling (Miss Manhatten Mix) or chunkily lurching synth stabbed Stonebridge mixes. – James Hamilton, Record Mirror (Music Week), 16.7.94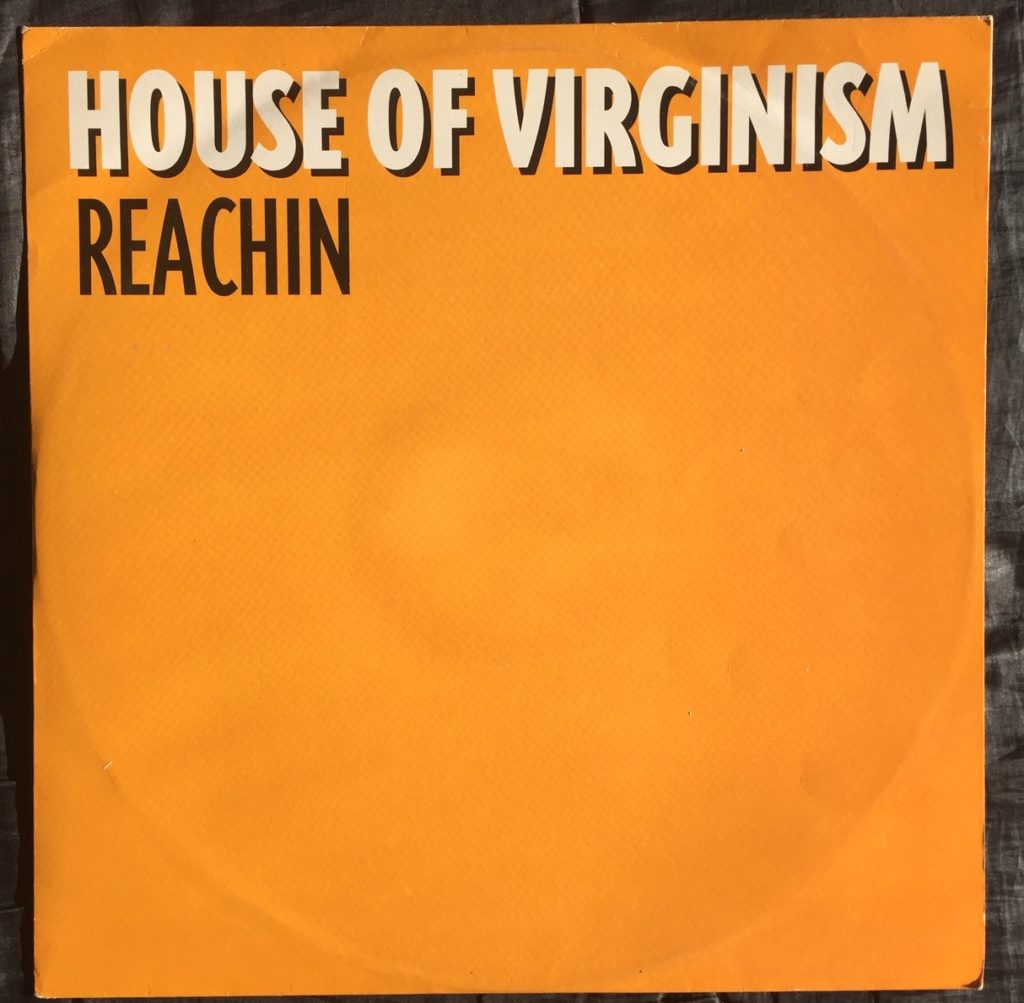 ---
21.23
BLACK BOX – Open Your Eyes (Mirko's Mix) * 12″ – Deconstruction
On top of BPM'ing every mix of every release Hamilton reviewed, it seems he'd re-BPM them (correcting accordingly) and tweak his oh so idiosyncratic wordage. 🙂 Firstly with the import…
Mirko Limoni, Valerio Semplici & Daniele Davoli's latest girl hollered 0-104.8bpm jiggler is an old fashioned brassy C.C.S.-style dense chugger in Mirko's Mix and Instrumental, calmer Seventies strings backed roller in Valerio's Mix, and piano plonked tinkly 0-104.7bpm ambient swayer in Daniele's Mix. – 5.10.91
and then the UK release…
Out here almost three months after it first hit on Italian import, Mirko Limoni, Valerio Semplici & Daniele 'DJ lelewel' Davoli's latest girl hollered here 0-105.3bpm jiggler is an old fashioned brassy C.C.S.-style dense lurcher in Mirko's Mix and Instrumental, a sparse seventies strings backed chugger in Valerio's Mix, and a piano plonked tinkly 0-105.2bpm ambient swayer in Daniele's Mix. – 7.12.91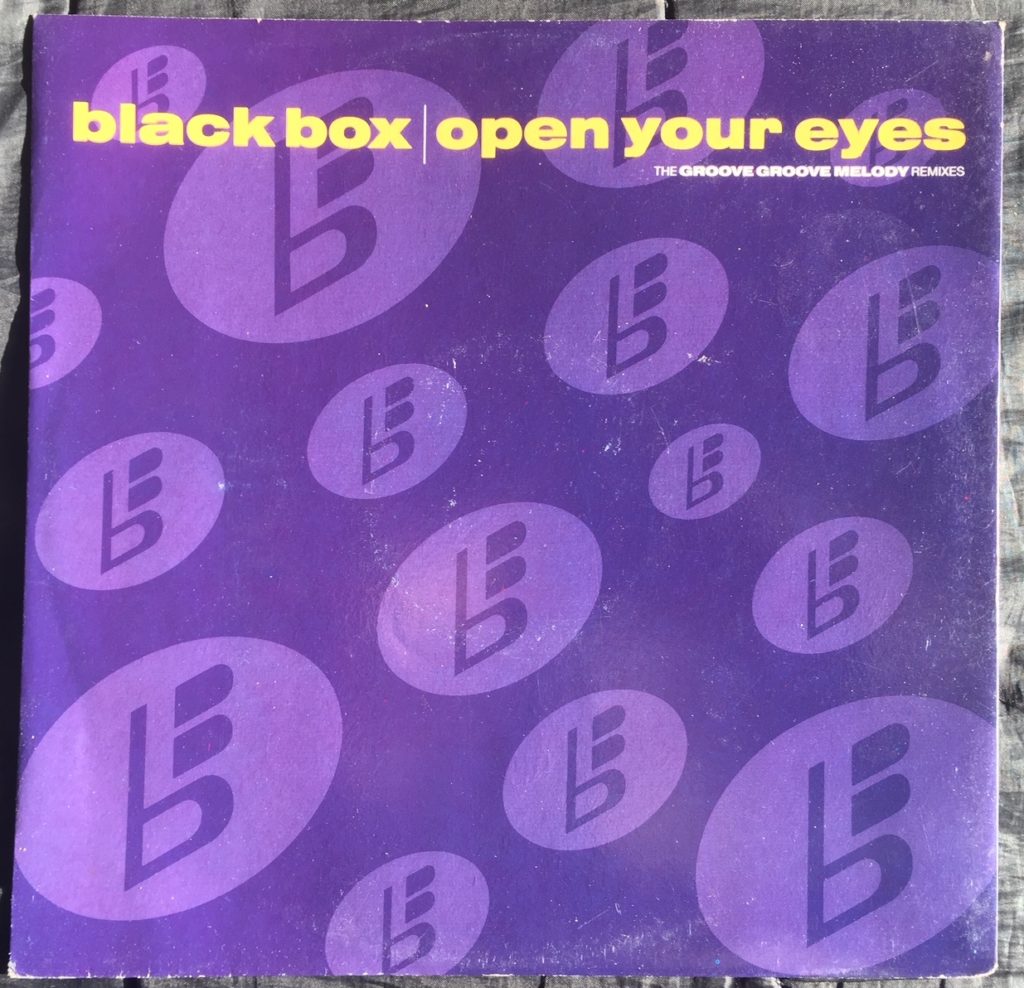 ---
26.22
WORKING MEN'S CLUB – Be My Guest – Self-titled LP – Heavenly Recordings – 2020
Feisty young northern things. Dave Simpson encapsulating them and theirs here nicely in the Grauniad Guardian.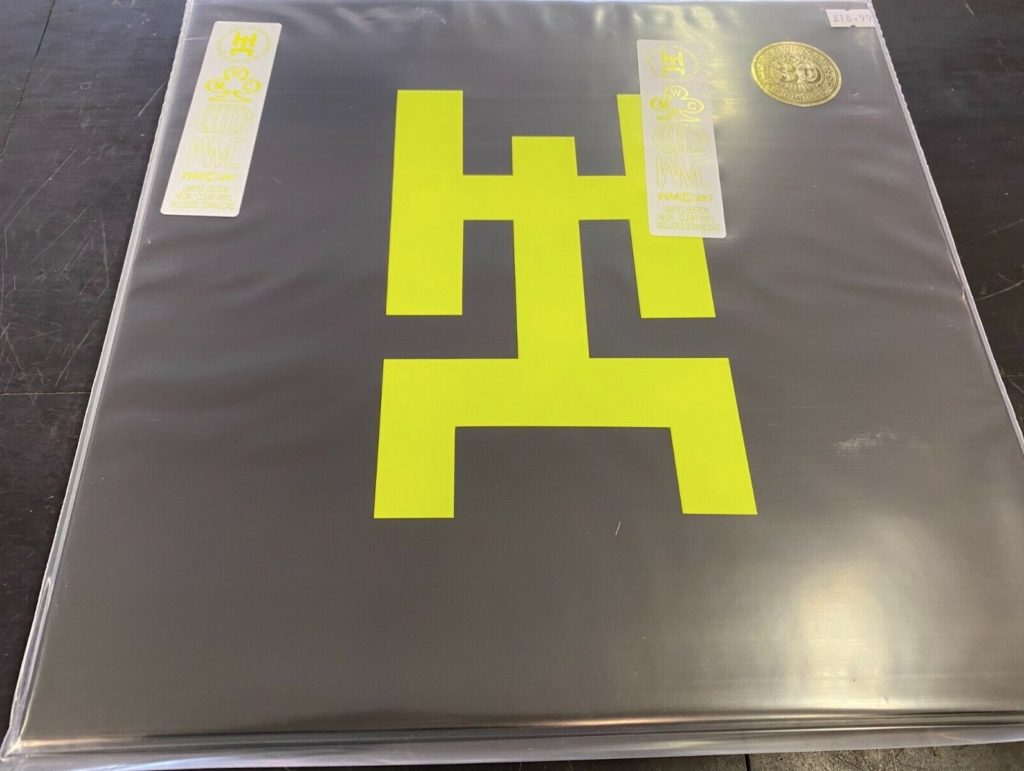 ---
30.11
THE DAVE HOWARD SINGERS – All My Relatives Look The Same – 12″ – Ghetto – 1990
Ace Tone Organs R Us… if not quite the impact of their demonic skank through David Essexessssss' Rock On.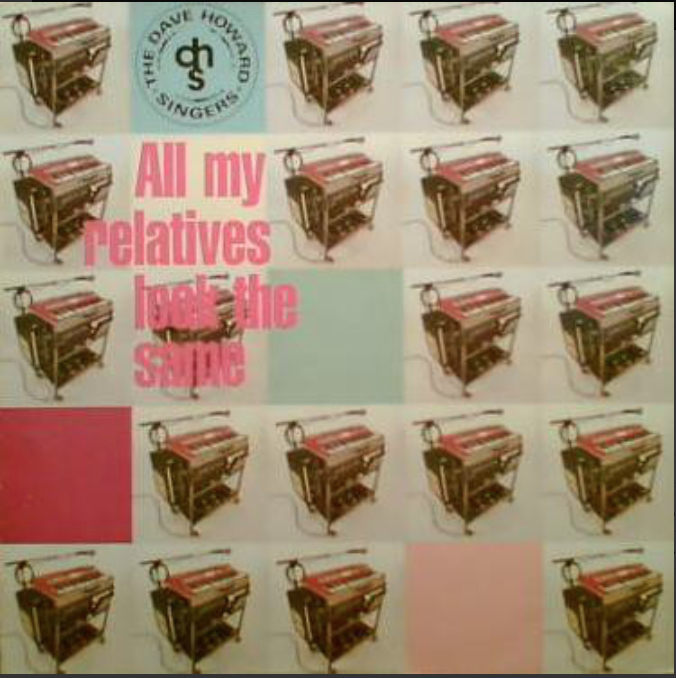 ---
34.15
THE IRONWEED PROJECT – Get A Little Dirty – 'Video Version' – 2006'ish
Even though these guys looked like they were so into their vibe, the Project's project was short-lived. 🙁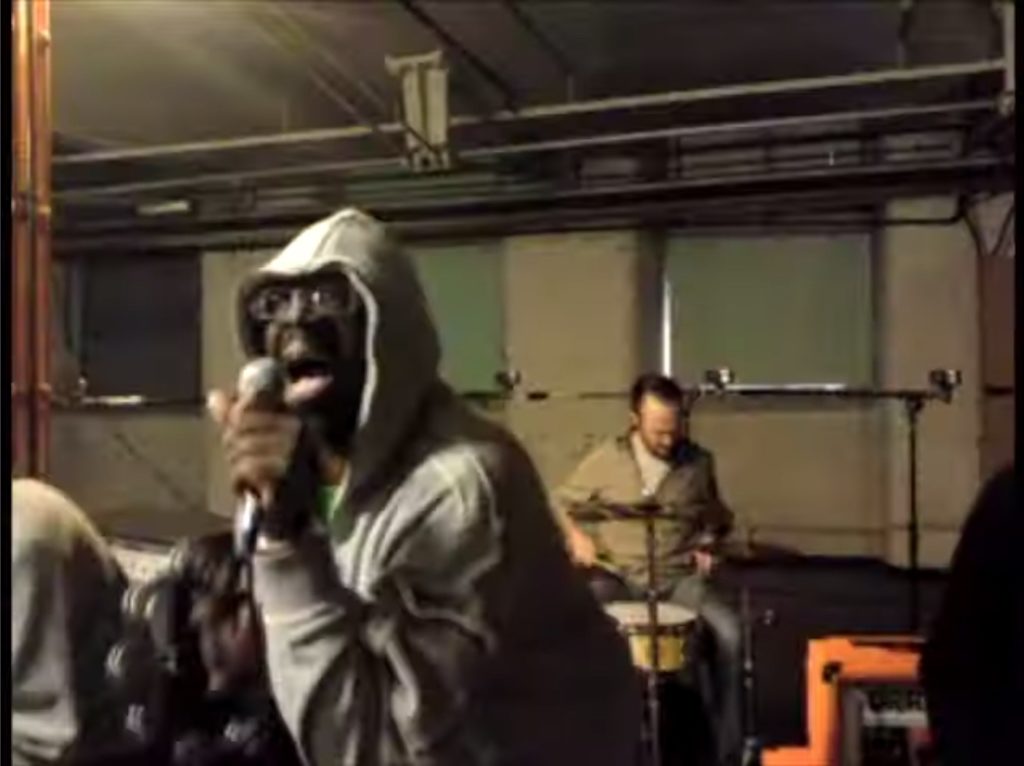 ---
37.05
GOLDEN EARRING – Radar Love * – 12″ Version (sort of) – Moontan, LP – Track – 1973
I reckon I bought the 7′ single version somewhere around its release time and I can't think of any other band who at that early '70s juncture had been around for the decade plus these lads had who had made quite the same leap in style.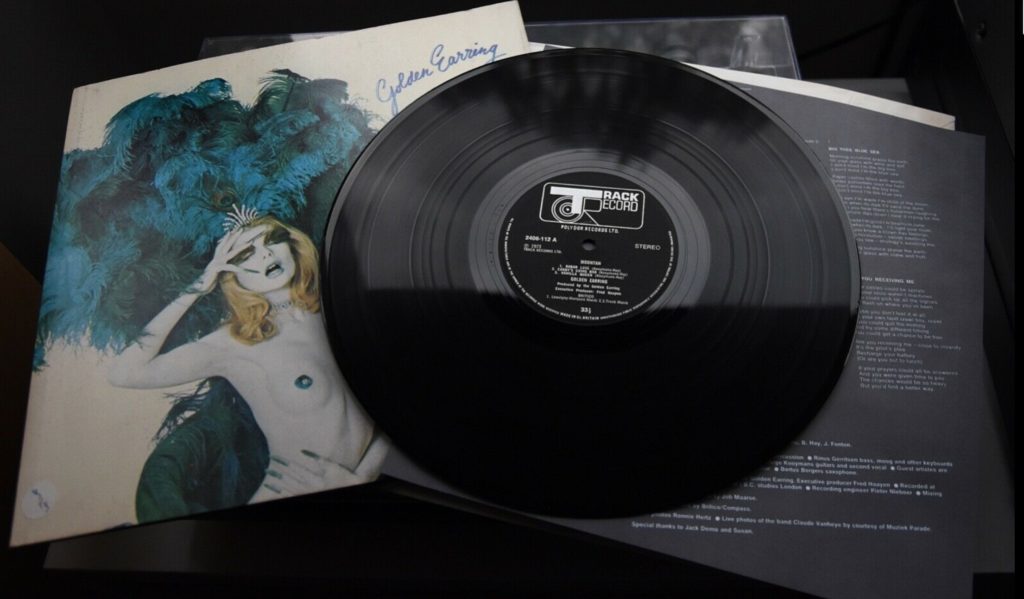 ---
42.02
PENETRATION – Firing Squad – 7″ – Virgin – 1978
The third of a five singles (and two albums) late '70s stint on Virgin for Pauline Murray's outfit before halting and then rejuvenating in the noughties. A distinctive voice.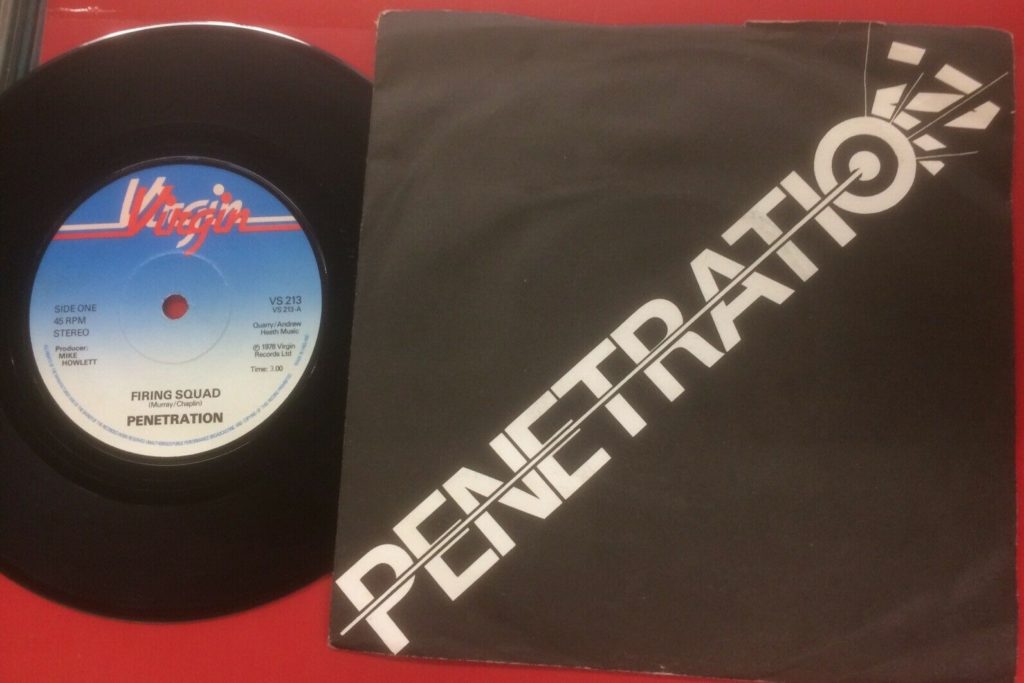 ---
44.56
THE REZILLOS – Destination Venus – 7″ – Sire – 1978
This was a real buzz bursting out of the radio back in the day, and after a Damaged Goods label night at the 100 Club in London a few years back I ended up with Ian Damaged, Eugene Reynolds and a couple of others grabbing a late night drink in Madame Jo Jo's… I think.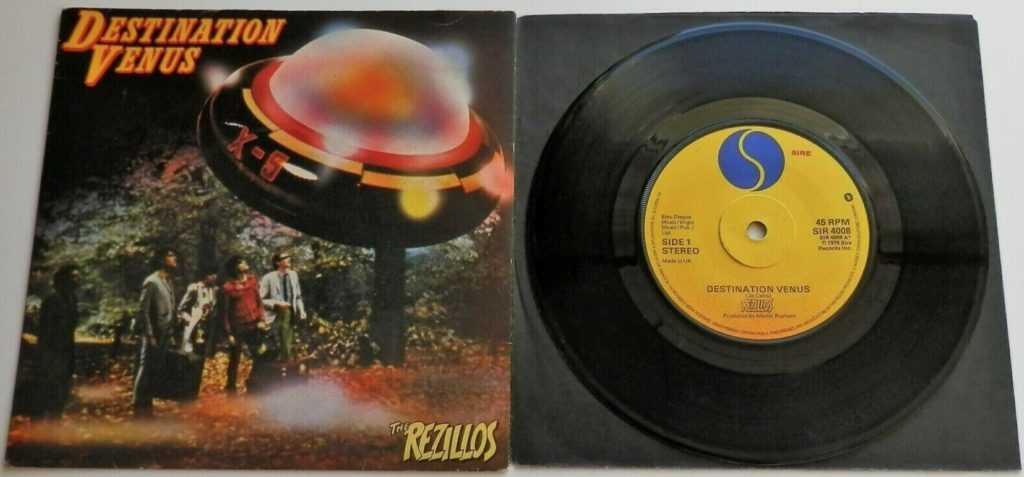 ---
48.13
X-RAY SPEX – I Am A Poseur (John Peel session: 20.2.78) – Let's Submerge (The Anthology) – 2CD only – Castle – 2006
Poly, Poly, Poly! (RIP). For me, one of the songs to encapsulate punk.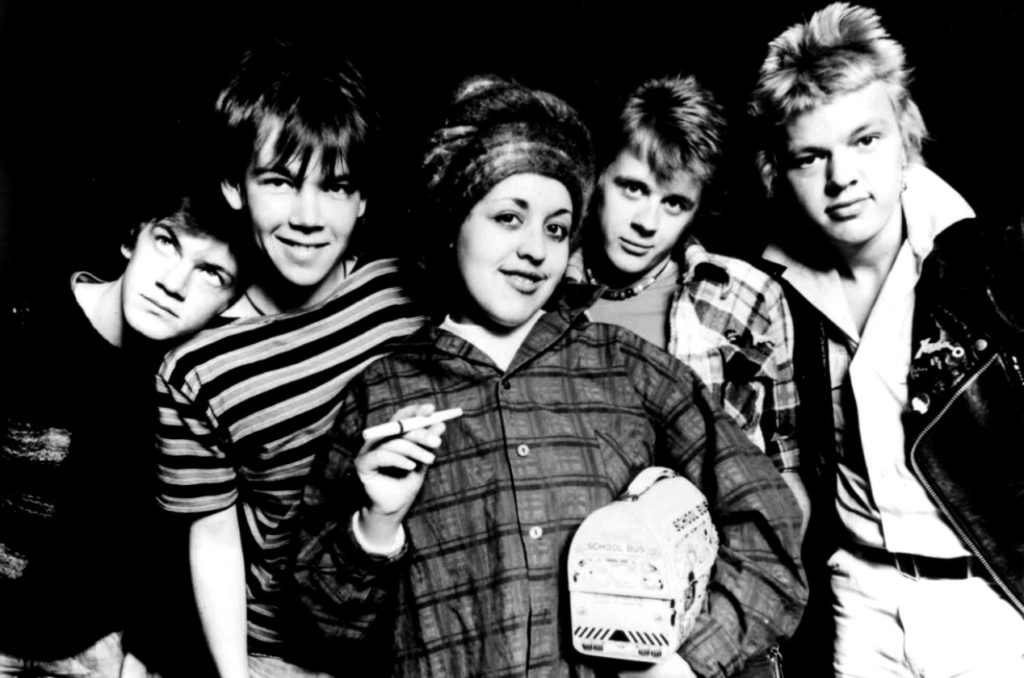 ---
50.43
DISKORD DATKORD – Identity – 12″ – Soho Girl – 1988
Poly Styrene 'guests' – though I reckon she'll have known nothing about it until it was done and dusted – and when I grabbed this off the radio back in the day I had it down as Diskord Datkord, but by the time I came to initially playlist it here I somehow scrambled it with their other moniker, Legion of Dynamic Diskord (which unsurprisingly doesn't show Identity as one of their tracks on Discogs) and I didn't see their Diskord Datkord entry there… so the 41 Rooms tumbleweed was temporarily here. Thanks though to Sam Harmon for the correction.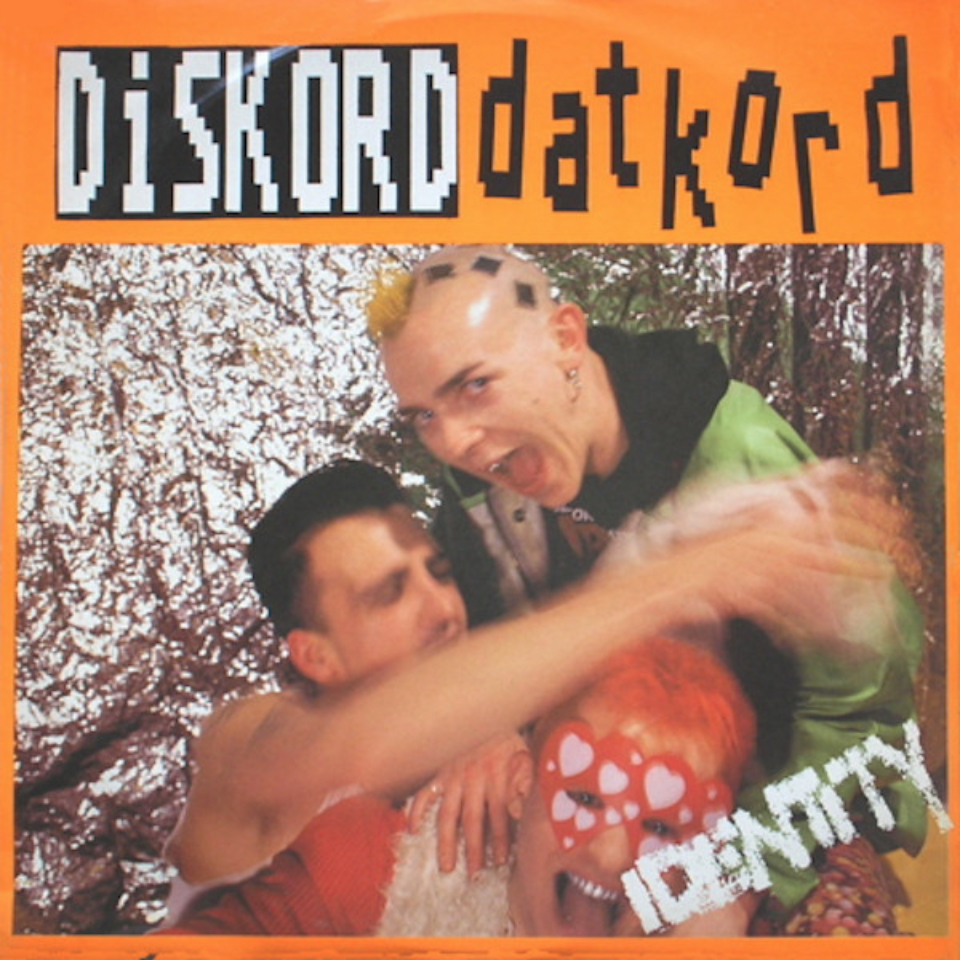 ---
55.36
THE SUGARCUBES – Coldsweat – 7″ – One Little Indian – 1988
They cut an interesting swathe through late '80s indie. A very Icelandic thing, I'd say.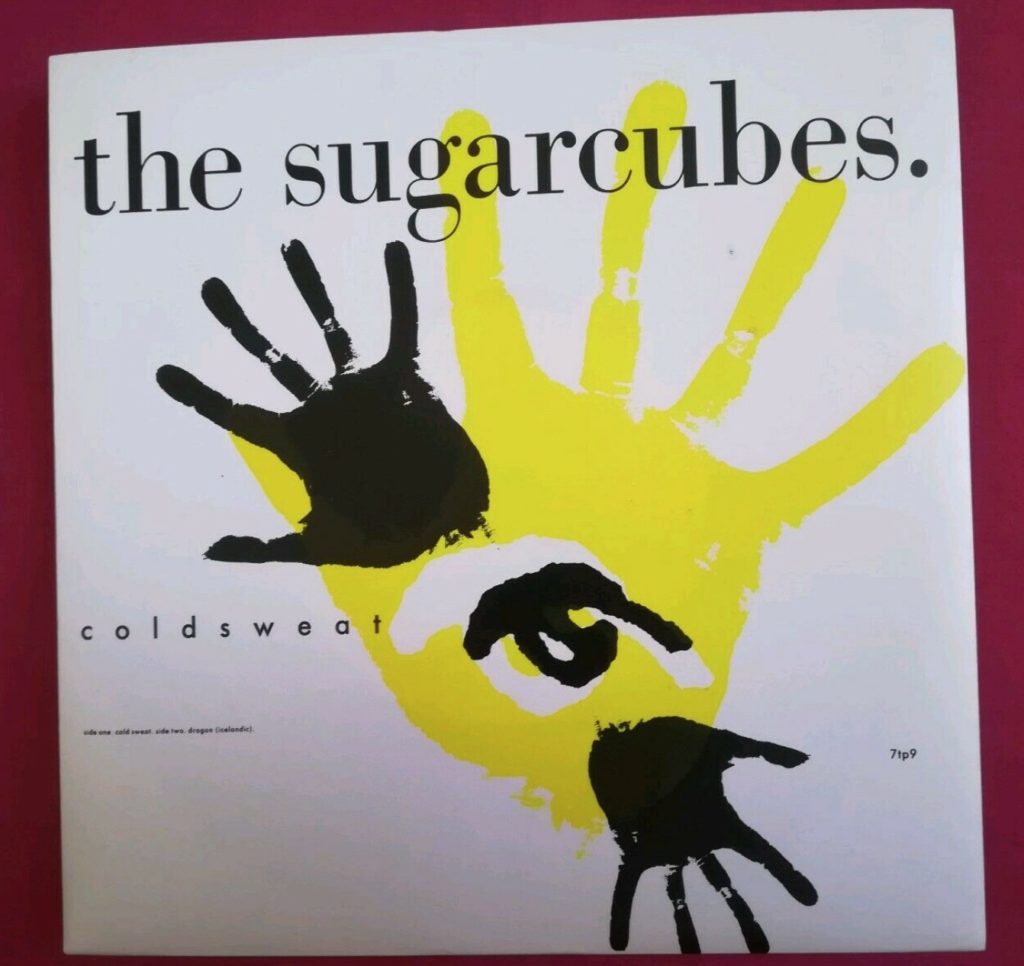 ---
58.49
HÜLYA SÜER – Şeker Oğlan (Kozmonot Rework) – Turkish Delights, v/a 12″ EP – Ostra Discos – 2015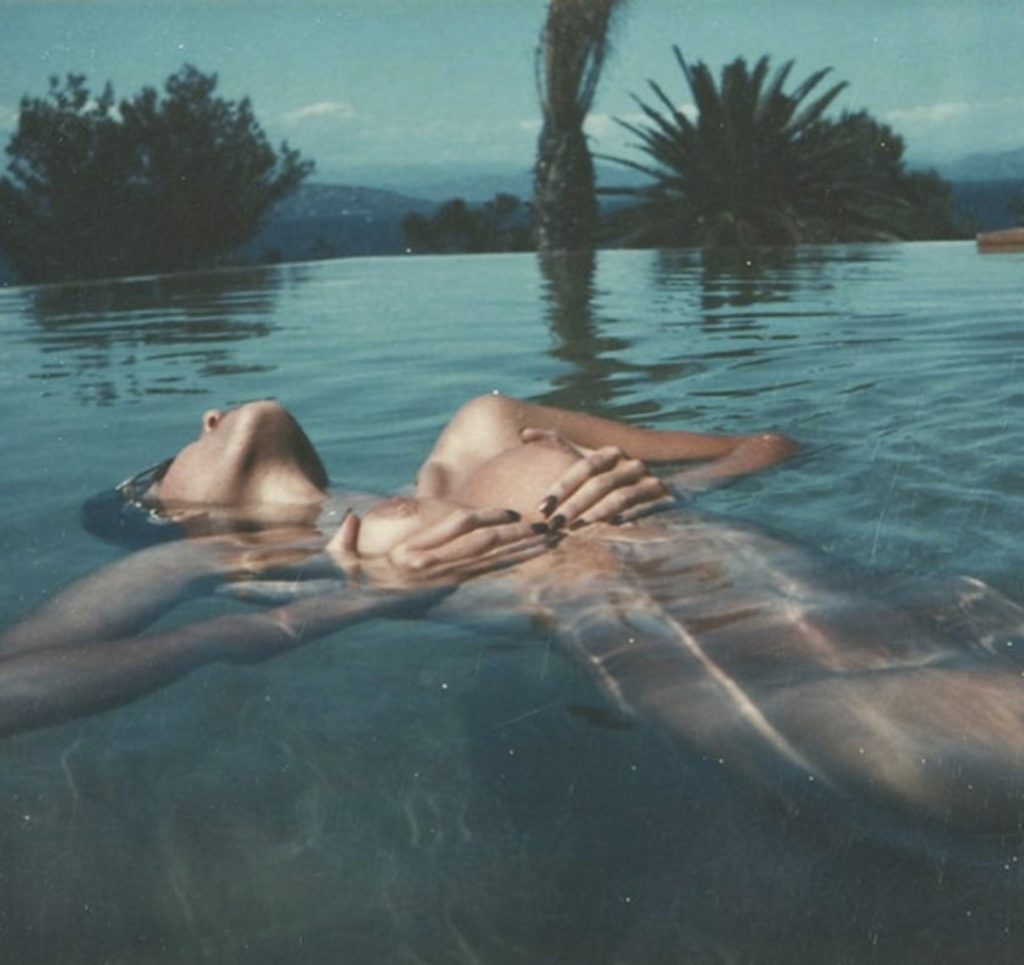 The origins being a 1970 Turkish 7″ b-side. I'm sort of guessing the above artwork 'idea' would have been a long way away from Hülya's mind when she released her original single.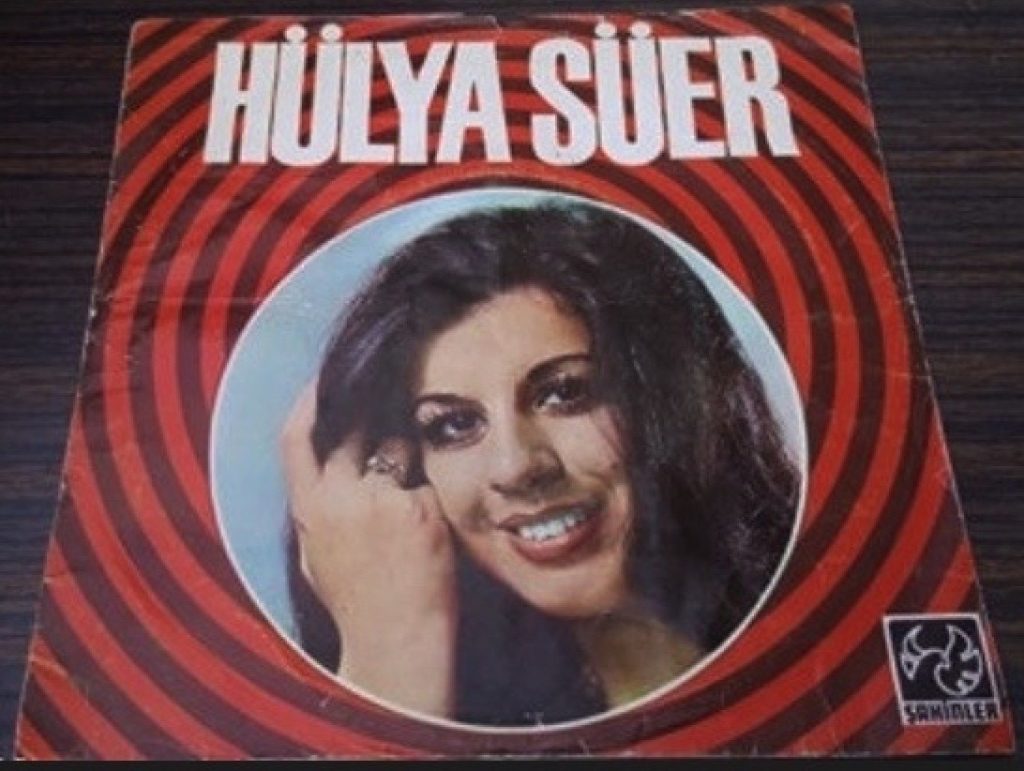 ---
Here's your mid way tea! Mine? Strong, a dash of milk and two heaped sugars, for the first of the morning. Sweeteners for the rest of the day's versions… sadly.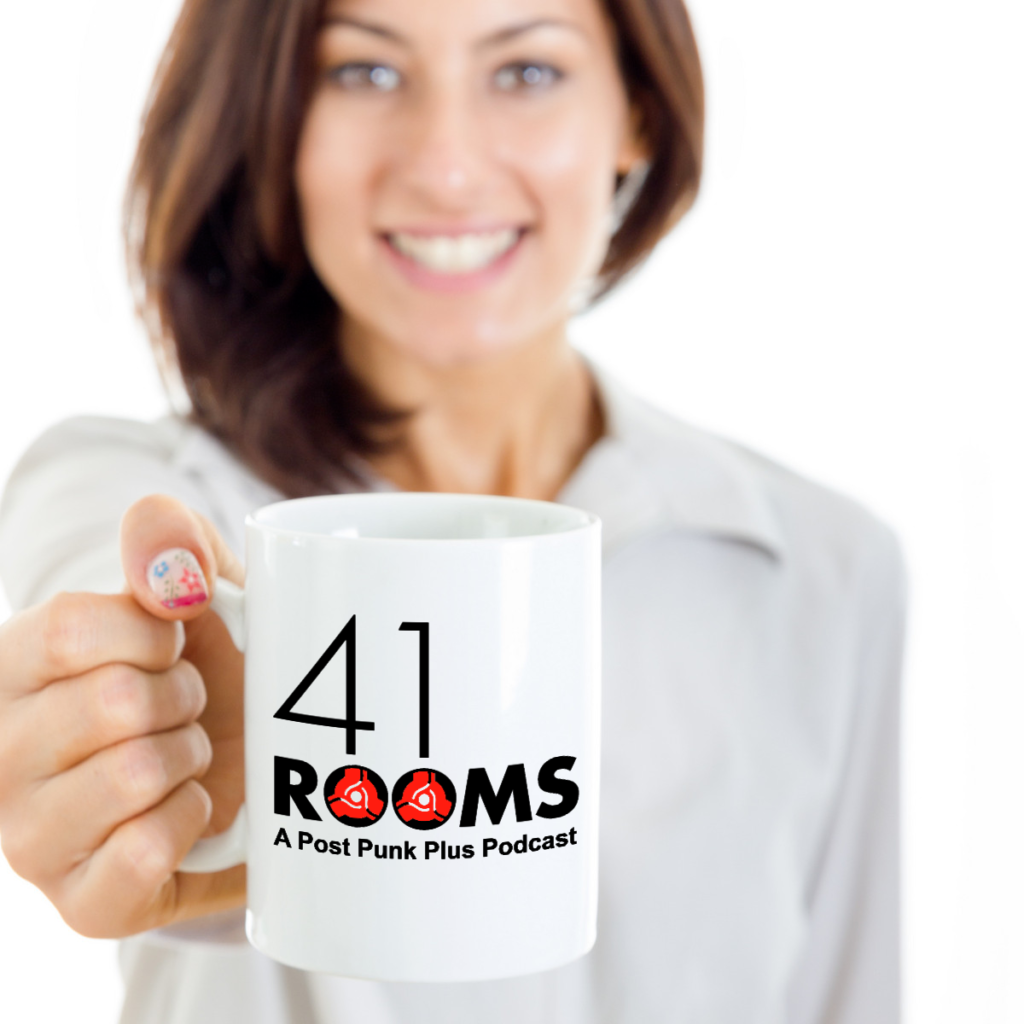 ---
01.02.40
OLIVE – Miracle (Monkey Mafia's Remix) – 12″ – RCA – 1997
There's rather a glut of downtempo acts with female vocalists at present but the pick of the trip hops could be this enthralling debut single from Olive. Dubby baselines, well-chopped breakbeat arrangements, clear blue vocals and ruffneck sounds all collide in a cradle of creativity. The richer production of the band's own mixes make them the strongest but there are other downtempo and drum & bass versions to choose from. – Tim Jeffery, Record Mirror (Music Week), 25.5.96
In the late '90s I had a job which was partially funded by the Musicians Union in their support of grass roots level venues in the UK, and I turned up to the Wedgewood Rooms in Portsmouth one night to find this lot – then at No 1 in the charts with You're Not Alone – on stage. Class 'pop'… of the electronic kind.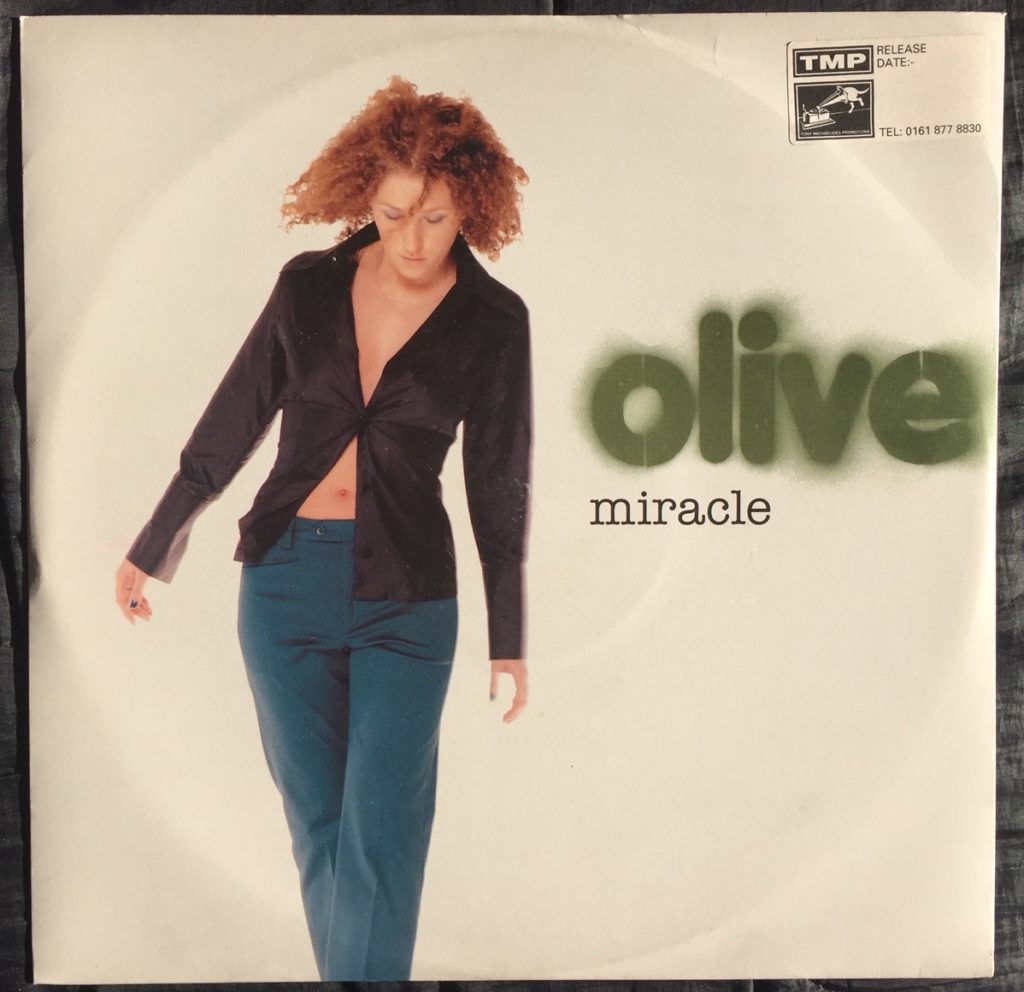 ---
01.08.25
GRACE JONES – Nipple To The Bottle – 12″ Version – 12″ – Island – 1982
She spent a few indistinctive musical years before an image and sounds overhaul had her knocking out some very sharp tunes. I must have played half a dozen of them at our club.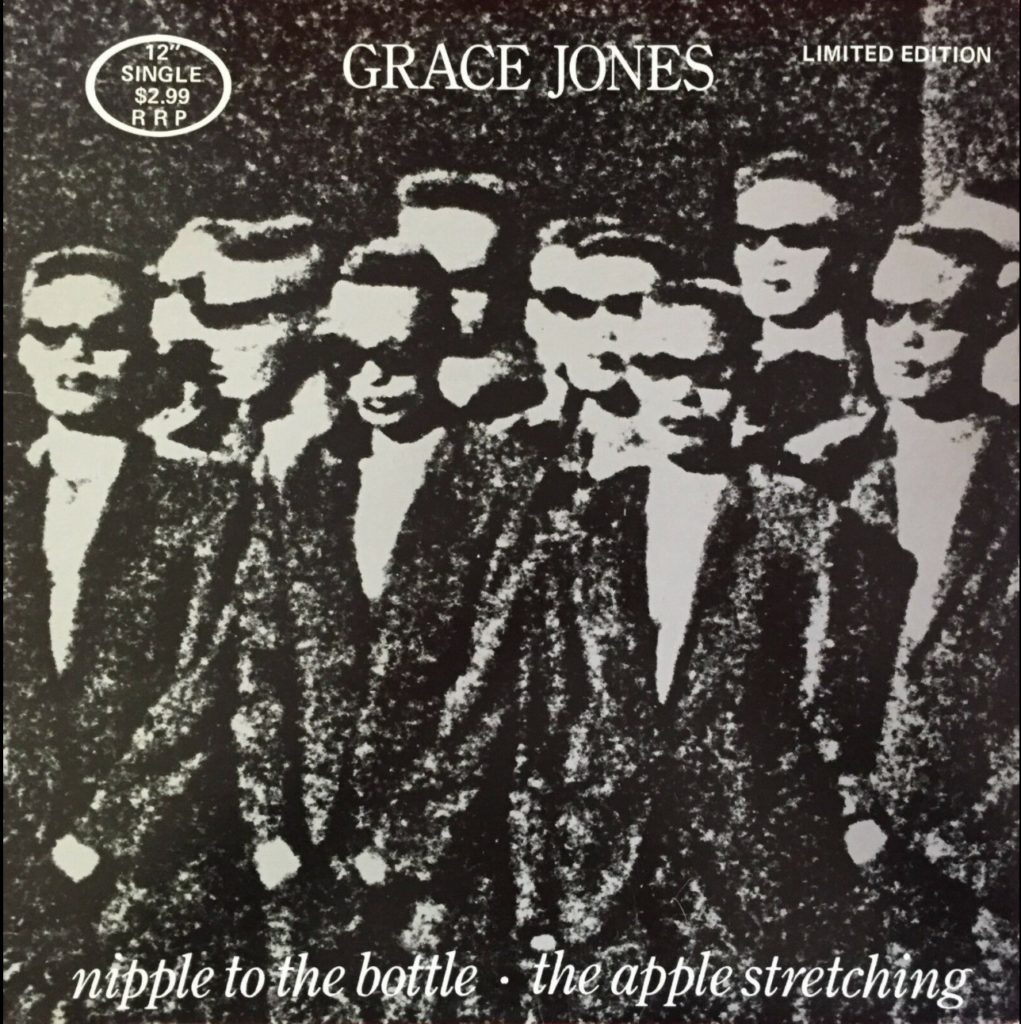 ---
1.14.33
PRESSURE DROP – You're Mine (Album Version) – Upset, 2LP – Logic – 1992
It's taken two years to get this tune out at home. Leftfield mixes have converted it into atmospheric techno-tinged trance that will be tricky to pigeonhole. Progressive rare groove maybe? – Martin Pearson, Record Mirror (Music Week), 31.10.92
Screw up alert! Realised way too late that I title the album Uncut on the show. Very poor, seeing as I've owned it since it came out. Joanna Law (brother of Simon, of Soul II Soul fame) on haunting vocals. A big, big tune for me and here's the Virgin Germany sleeve visual… as it's a lot healthier looking than my Logic label copy.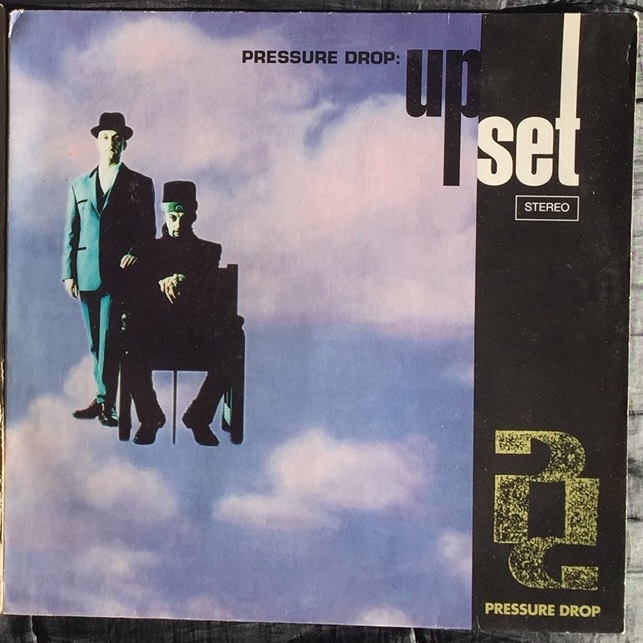 ---
01.19.09
SIMPLE MINDS – Premonition – Real To Real Cacophony, LP – Zoom Records – 1979
A live version of this track, along with Changeling, recorded at New York's Hurrah's in 1979 and subsequently shown on BBC's Whistle Test forever etched in my mind. They were so 'on it' back then.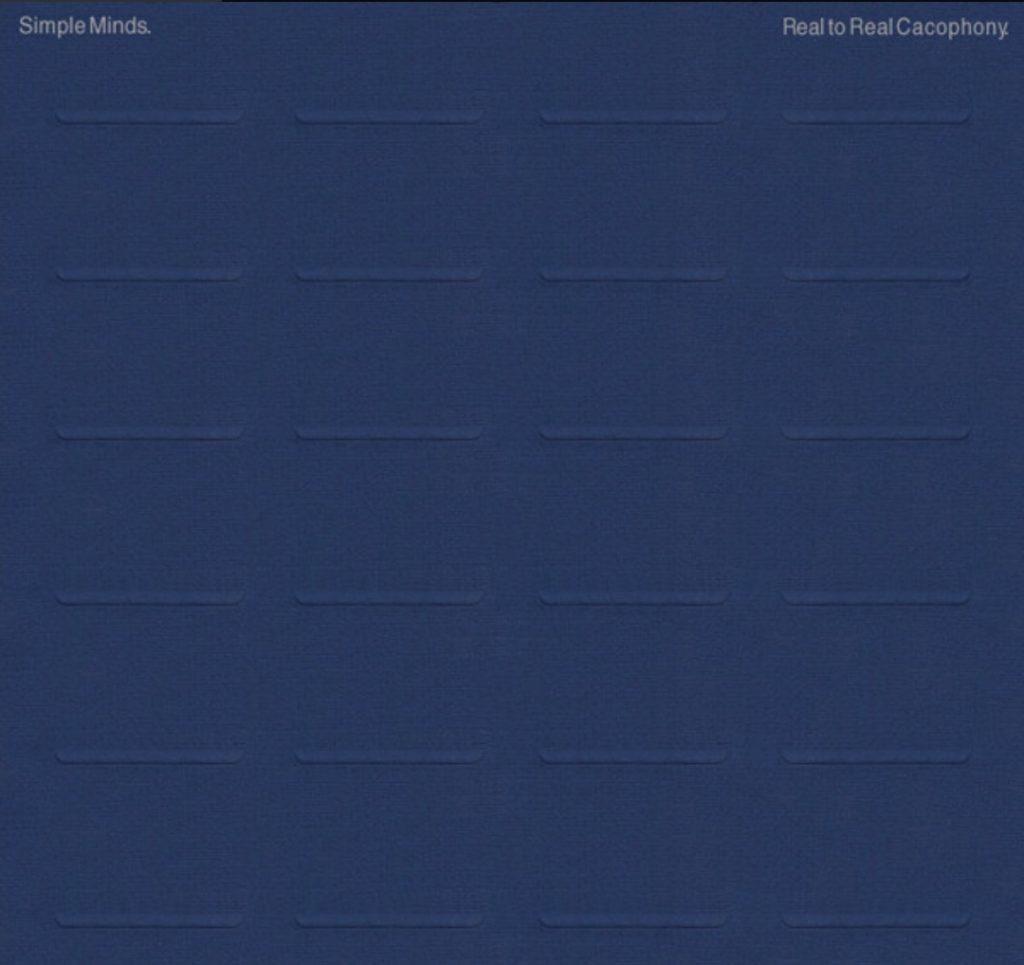 ---
01.24.07
ROBERT RENTAL – On Location – 7″ b-side – Mute – 1980
Scottish electronics experimenter who came to prominence in the late '70s with home made release, Paralysis, produced by friend and collaborator, Thomas Leer. Released only two solo singles which for fans of the period are well worth hunting down. Rental's major output, though, was in collaborative work, recording with both Leer and Mute supremo, Daniel Miller. Robert (born 1952) died in October 2000 of lung cancer. – Discogs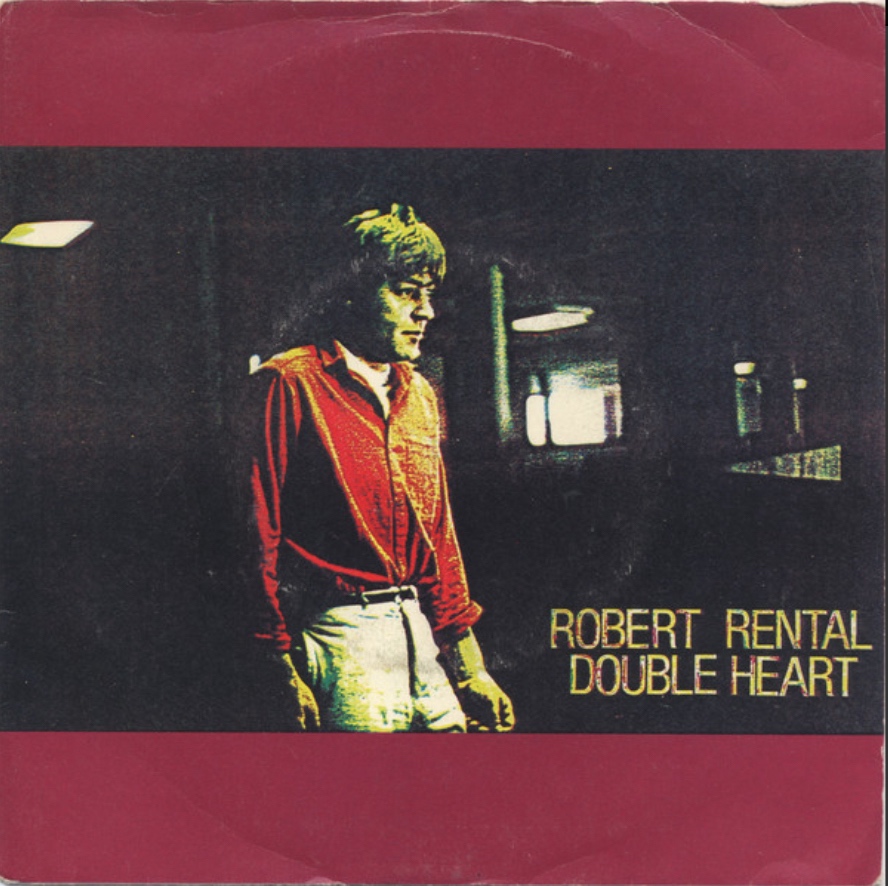 ---
01.26.13
THE FALLOUT CLUB – Falling Years – 7″ – Secret Records – 1980
Their debut, and punkier in feel certainly than the later Dream Soldiers single I spun at our club. Also, yet another of those sounds that conjures images of serious, sharp shorn young men swaying in front of a mic – with a stance somewhere in between early Numan and Bowie. Maybe these didn't, though.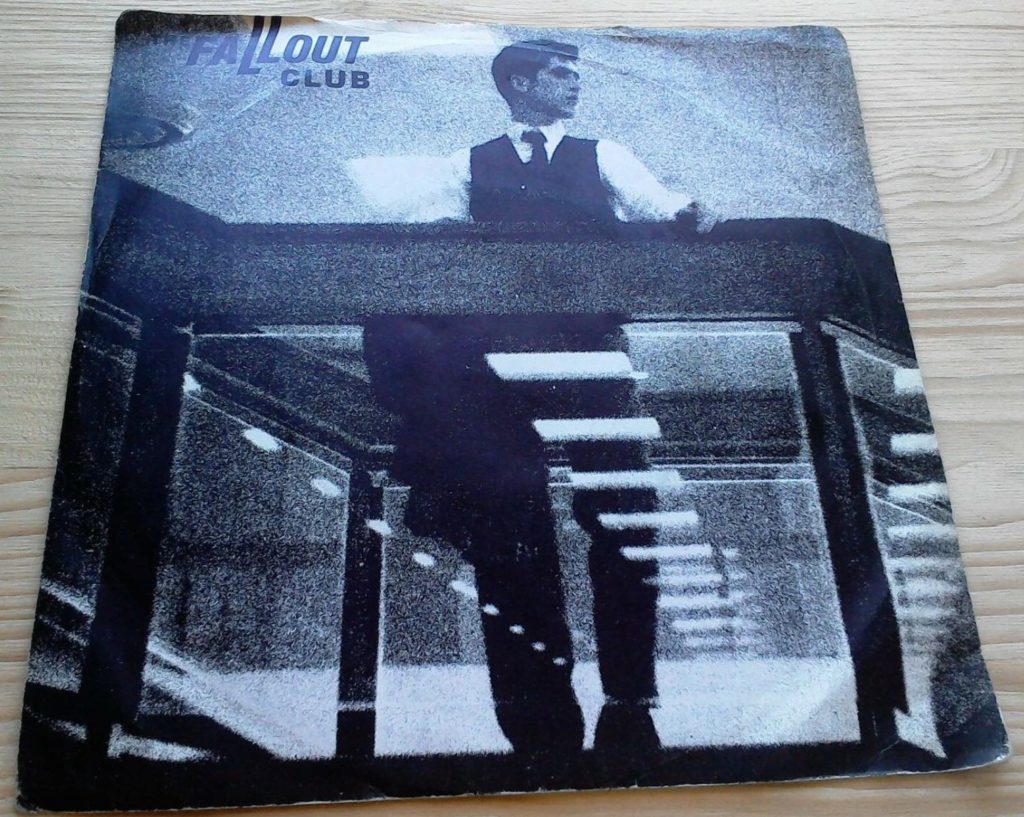 ---
01.29.12
JOHN FOXX – No-One Driving – 2×7″ – Metal Beat – 1980
The return to 41 Rooms of one of the guvnors of late '70s/early '80s electronic music. Metamatic, the album also including this tune, was Foxx's debut – made when he was 32!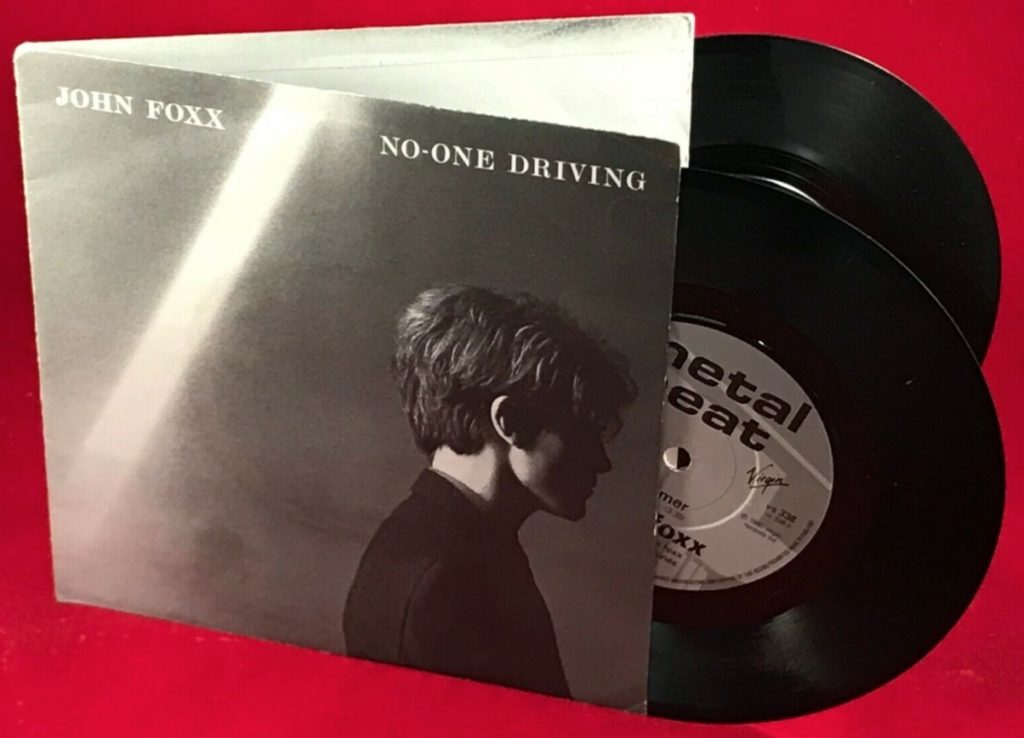 ---
01.32.46
BLAKLIGHT – Unknown Love – Download only – 2020
'Here aren't the young men' it would seem, and something's holding me back from searching out any previous history. 'Tonight Matthew, we're going to be… an unspecific early eighties synth band'. San Francisco now, recreating then.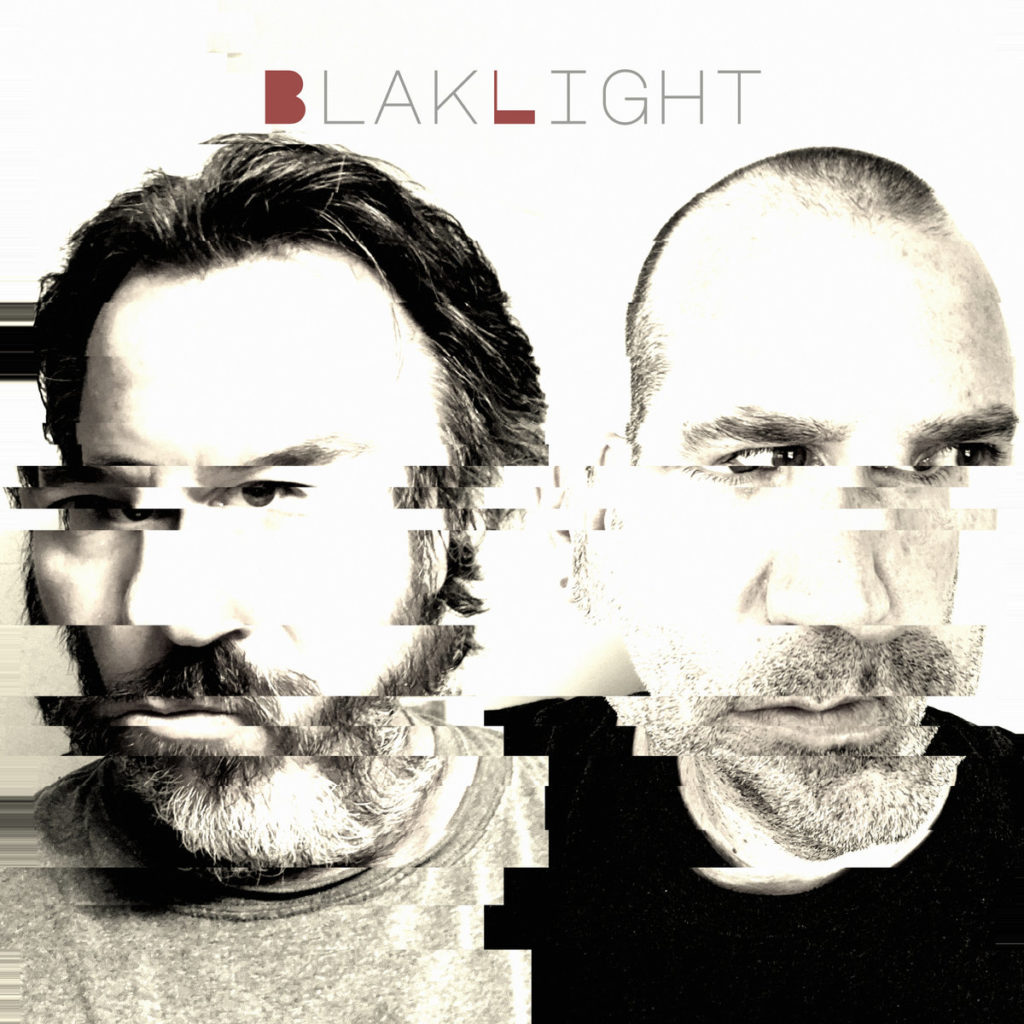 ---
01.36.57
JAPAN – In Vogue – Quiet Life, LP – Ariola Hansa – 1979
On the cusp of their shift from the New York Dolls look, I first saw them live at a practically empty Rainbow in London in April '79. I think the upstairs was shut off and everybody downstairs ignored their seating and just moved to the front, and if my memory's holding up, even then it only took a few meagre rows to cater for everyone. Still a great gig, a snippet of the audio surfaced recently on Youtube and it's amazing how 'rock'n'roll London' Sylvian sounded back then.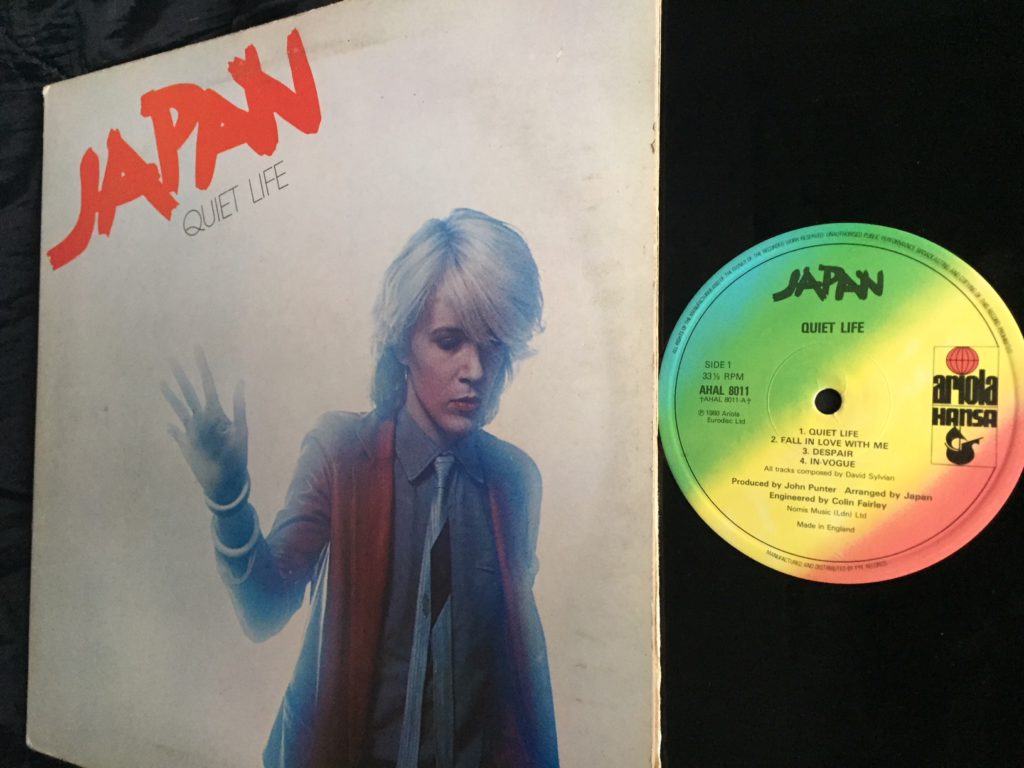 ---
01.43.01
BLAINE L. REININGER – Magic Time – Broken Fingers, LP – Les Disques Du Crépuscule
Epic sounding.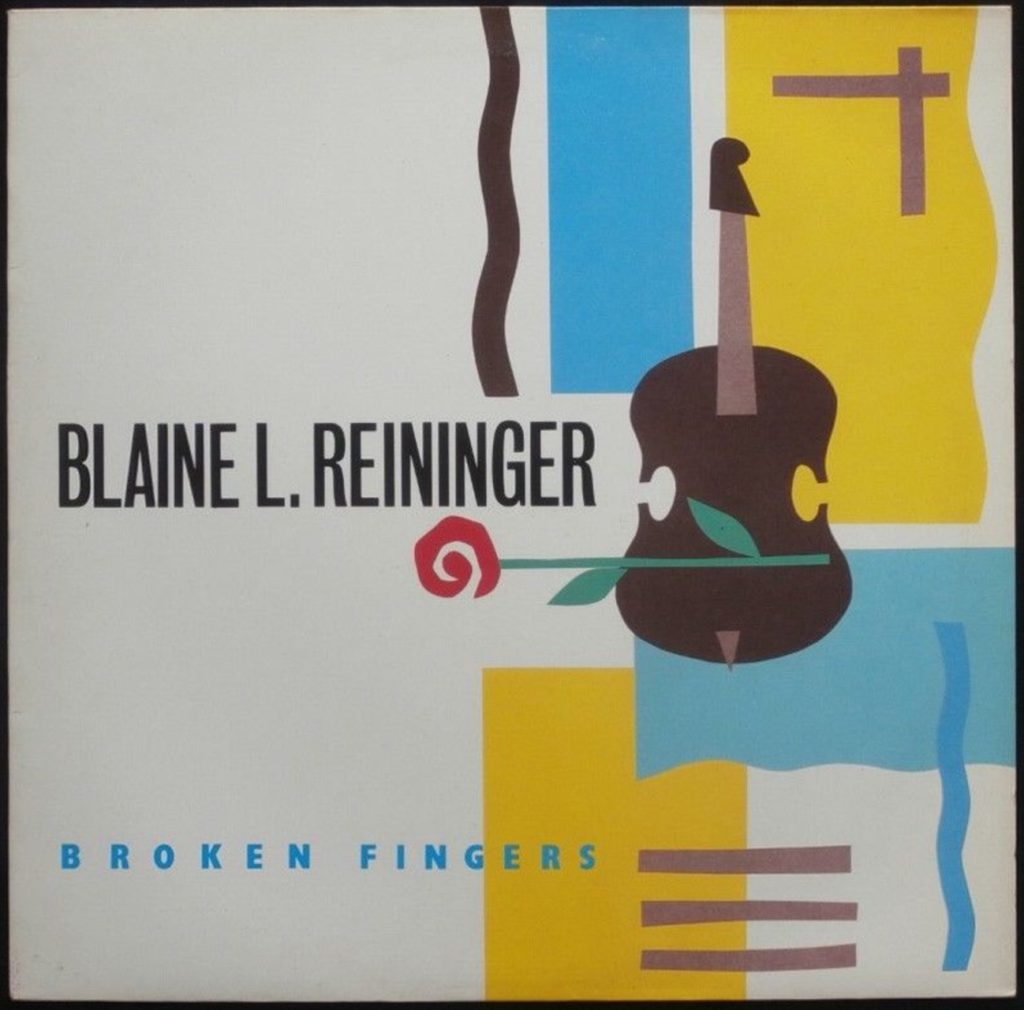 ---
01.45.41
AMBAR LUCID – Dreaming Lucid – Download only – 2019
The video to one of her other tunes comes across all late teens, school corridor strut antics, so I'm quite prepared for this spacial and subdued tune to be the only time Ambar and myself cross paths. Here though for Pitchfork (again) delving deeper.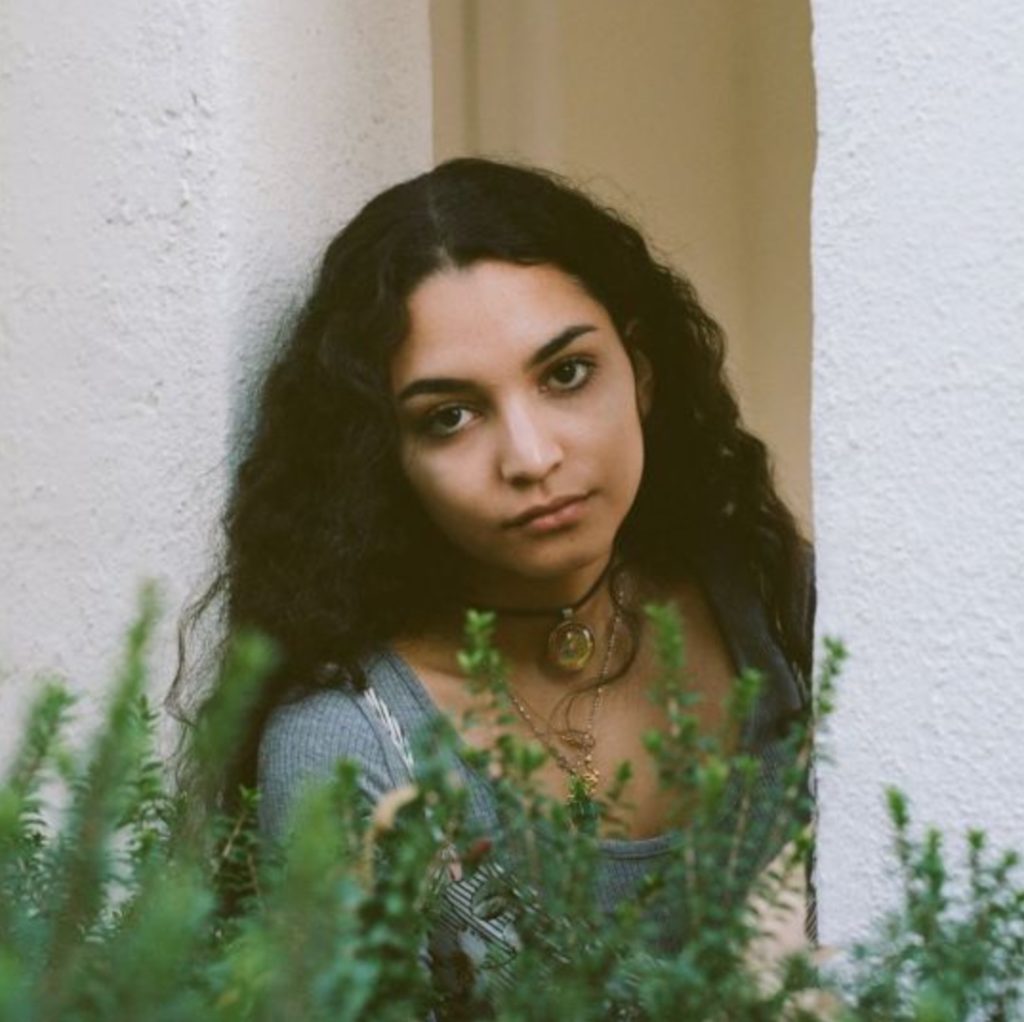 ---
01.49.42
ELECTRIC WIRE HUSTLE – Golden Ladder – The 11th Sky, LP – Bastard Jazz Recordings / LOOP Recordings Aot(ear)oa – 2016
Like Marvin Gaye ghosting in for some modern day storytelling.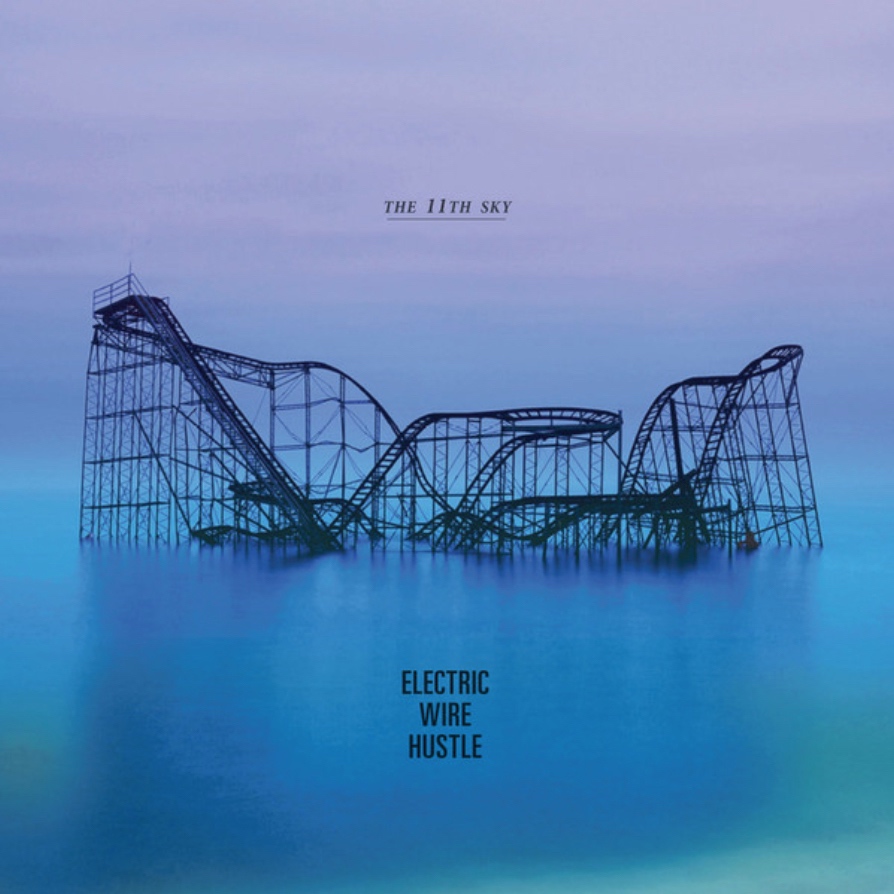 ---
01.52.25
THE S.O.S. BAND – Just Be Good To Me * – 12″ – Tabu – 1983
By anybody, anywhere ever, in my all time Top 50! I can picture one night after DJ'ing at Winkles, drunk and back at my house, with this very loud on repeat on headphones. Jam and Lewis on writing and production duties… Mary Davis' vocals… the builds and drops… Gigantic!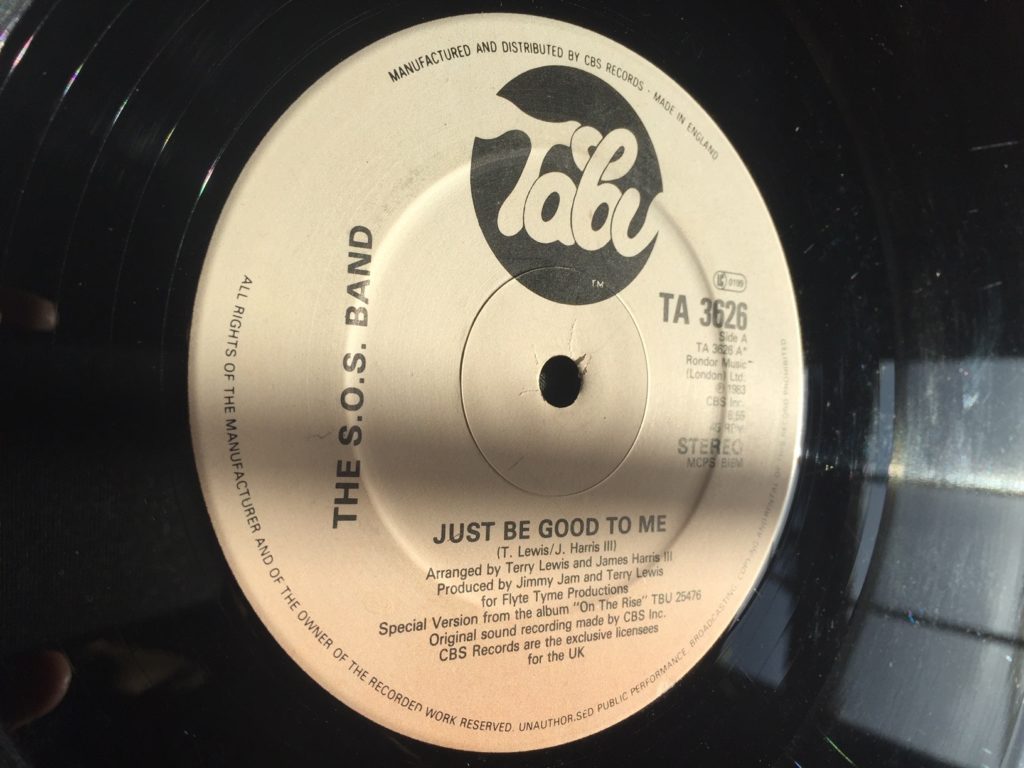 ---
Show 86 will be out on Dec 6.
Dec x