PLAYLIST 70
Uploaded August 4, 2019
Playlist 70 is… 93% vinyl friendly! Near perfect.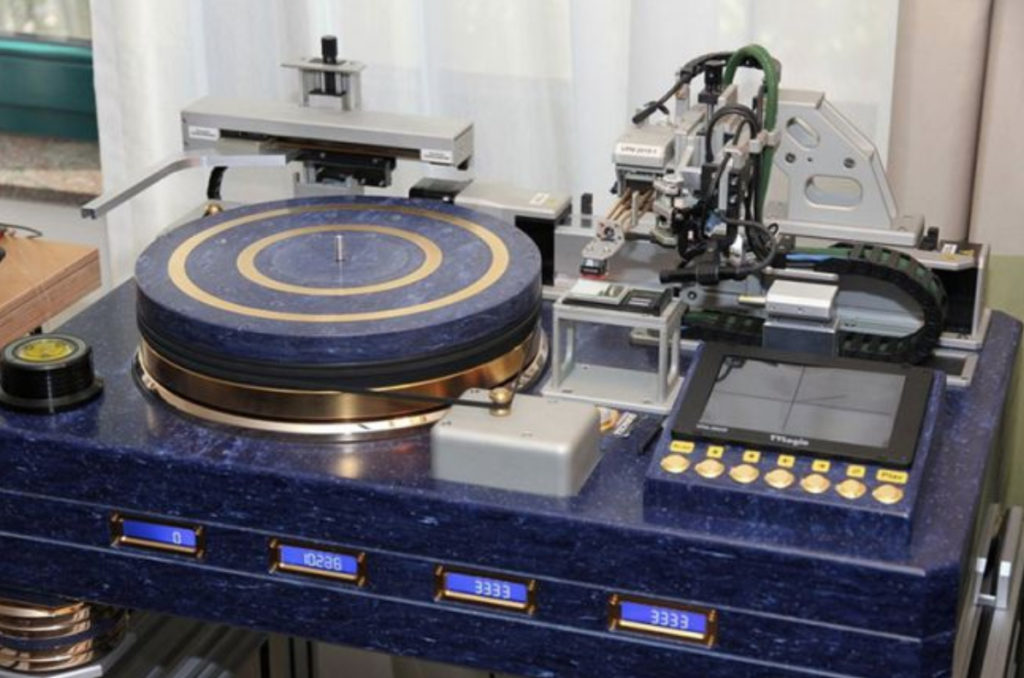 The beast above? Supposedly £450,000… give or take…
Tracks marked * have been given either a tiny or a slightly larger 41 Rooms 'tweak'/edit/chop/etc.
Lyric of Playlist 70….
'… the passage of my life is measured out in shirts… ' As vintage shirts are a thing with me, remarkably this does ring very true. 🙂
---
00.00
(Intro) THE FLAMINGOS – Stars (Edit) – Unreleased demo – 1983 Episode #1 for info.
---
00.41
NEW ORDER – State Of The Nation – 12″ – Factory – 1986
'Precise white hip-hop meeting oblique punks in dub conference, what you expect to hear is exactly what you get. Definite state-of-the-art in the hardcore synth-pop stakes, out Northern heroes have fun – and so will you – with several yards of off-the-peg sequencers and crazy punk-bassline stitching. The whole ensemble is chicly bland and precise, with conscious sloppy details, notably its flip (Shame Of The Nation), the instrumental read-out of the floppy-discs involved, plus Philly-soul girlie backing vox. Altogether a winner, it's flip and it's a hit, with the irresistible lines: "Where my car breaks down/I kiss the ground" – pragmatic, polemic and (as it's Factory) Papist. Flip mixed by John (yes, 'sales-point') Robie, by the way, and the whole hip thing worthy of an essay in itself'. – Richard Boon, The Catalogue #41 Sept '86
The mid 80s period when 'State' would crop up live also coincided with my heavy New Order gig going days coming to an end but it always felt a great inclusion. It builds to a sort of 'gig ender' feel, though it only ever finished one night, appropriately at the Hacienda in December, '85… but I wasn't there.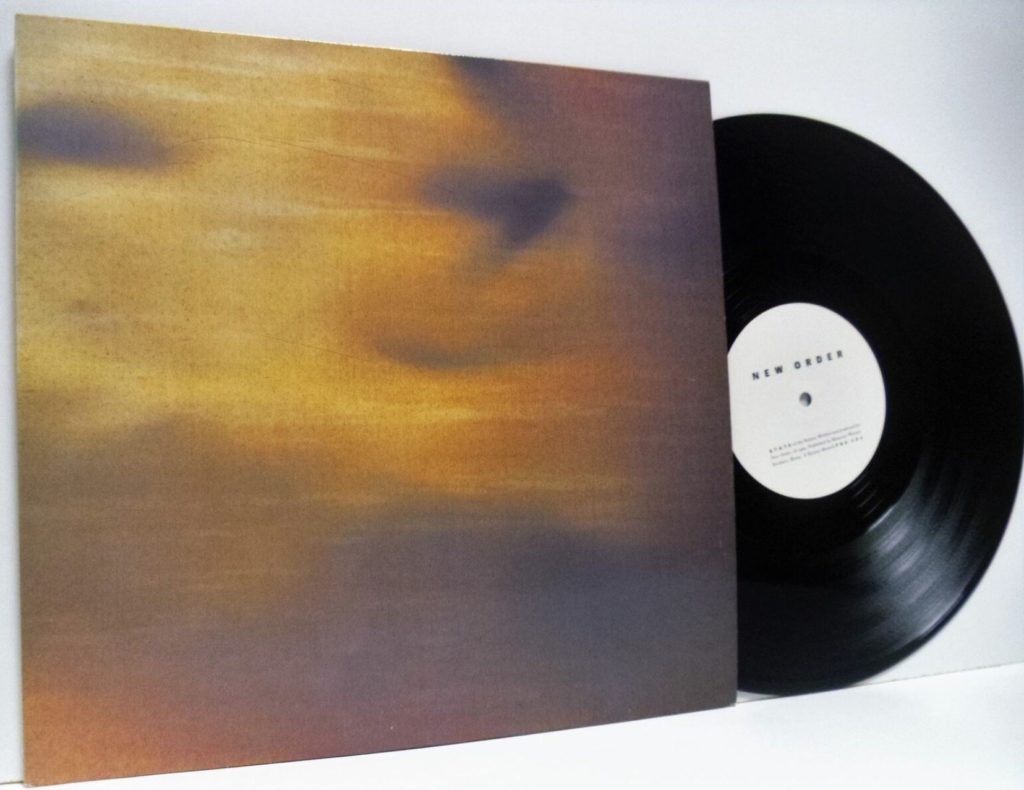 ---
07.02
COBBY & MALLINDER – Trans Europe Express * – Free download – Soundcloud – 2016
Long time friends – and occasional collaborators (Hey, Rube!) for a bit shorter a time – the Fila Brazillia etc lad and ex Cabaret Voltaire front man and now Wrangler member get together again.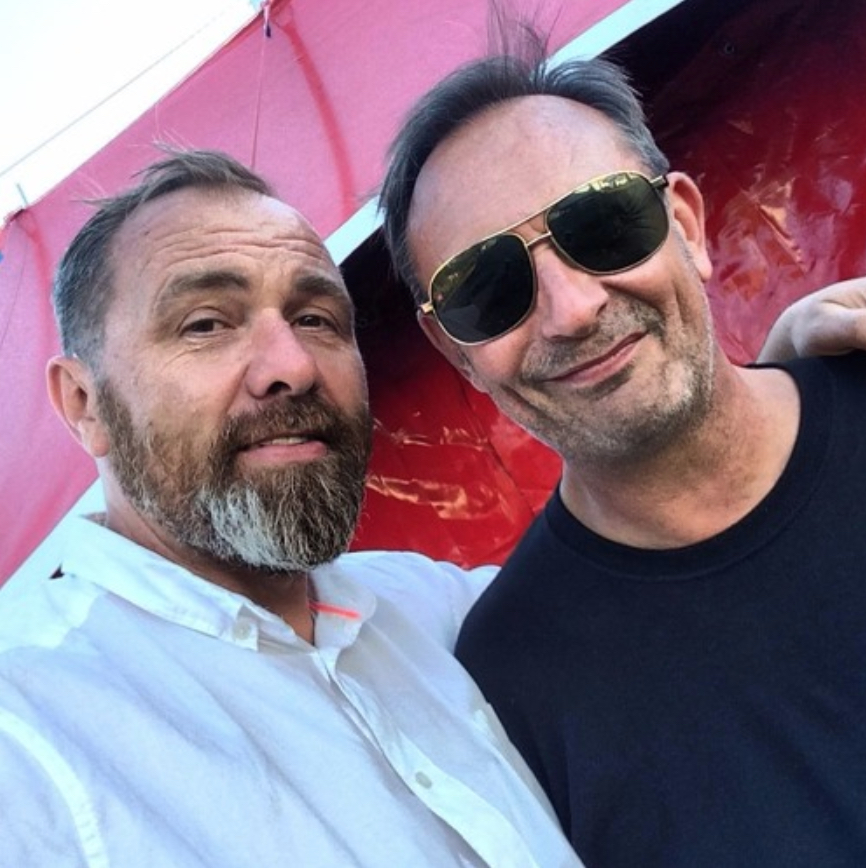 ---
09.55
LUSCIOUS JACKSON – Nervous Breakthrough – 7″, promo only – Capitol – 1999
Along the lines of Deee-lite's Groove Is In The Heart, and both 'grooves' made for the least dancefloor-minded amongst us.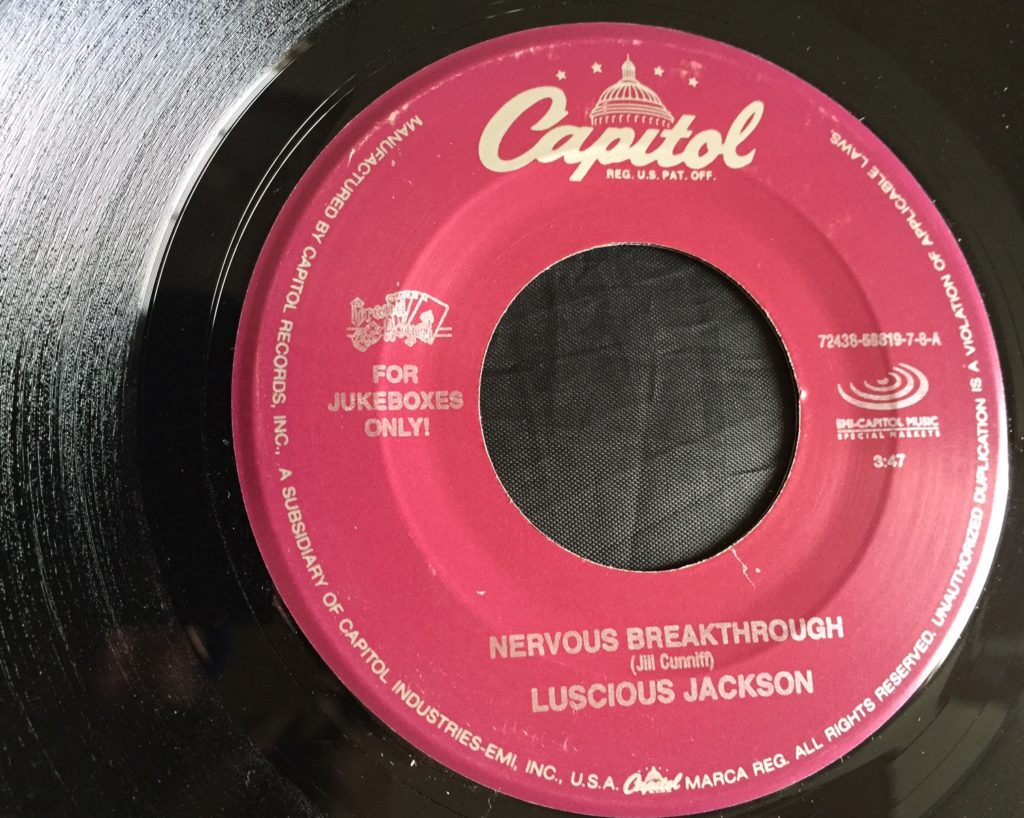 ---
13.14
THE B-52s – Mesopotamia – 7″ – Warner Brothers – 1982
See above… but with an inch more edge and a 50s-60s throwback brought to the proceedings.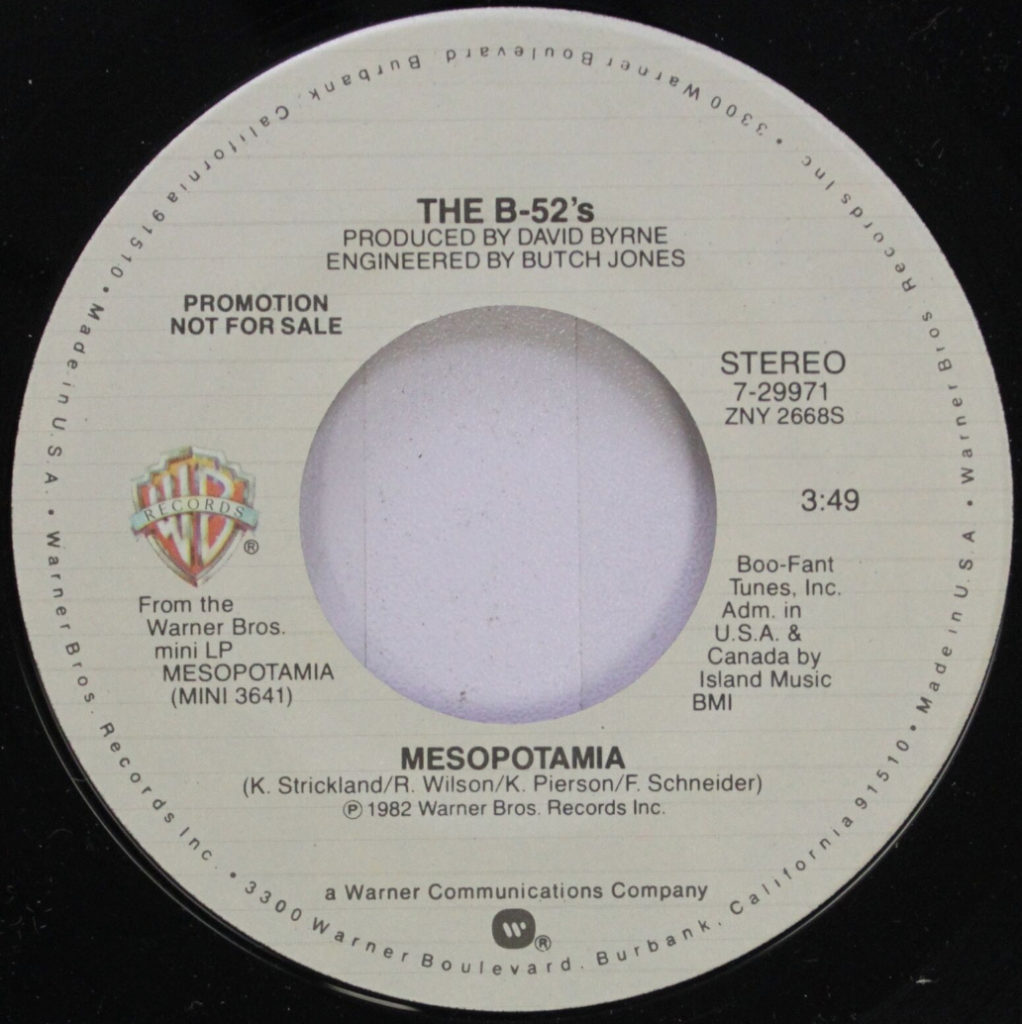 ---
16.43
PRODUCT OF DA NEIGHBOURHOOD – Living In Brooklyn (D's Strobe Music Edition) * – 12″ – Jus' Trax – 1996
'This three piece, whose neighbourhood is really London not Brooklyn, have come up with a strong and varied debut. The original Flava mix is a breezy, discoid, loop-laden affair with funky sax lines, jazzy keys and various street talk snippets including the repeated "We need each other". Roach Motel toughen things up with their house treatments that use select vocal samples over deep, hard-hitting beats and cool keys. There is a change of style for the flipside's excellent Beautiful Race – Smiling Face mix which brings together seriously funky acid lines, deb disco snatches and crisp hip hop beats, the latter appearing as a bonus beats selection'. – Andy Beevers, Record Mirror (Music Week), 24.8.96
I always had an eye on the Boy's Own label and its offshoots, so here's some bouncy, head nodding house, a tune my daughter then aged about seven really took to, as the lyrics were catchy. In absolutely no way connected, some of the film Brooklyn was shot in the nearest town to me, Enniscorthy.
---
21.06
GLORIOUS STRANGERS – Move It Time – Self-titled LP – Fun City Records – 1983
If I'd known of this track in 1983 I'd have spun it at our Winkles club nights – maybe not a lot, but it would have got a look in. With only one album and a single to their name, strangers they definitely became. Glorious? The album as a whole? I'm not so sure.
---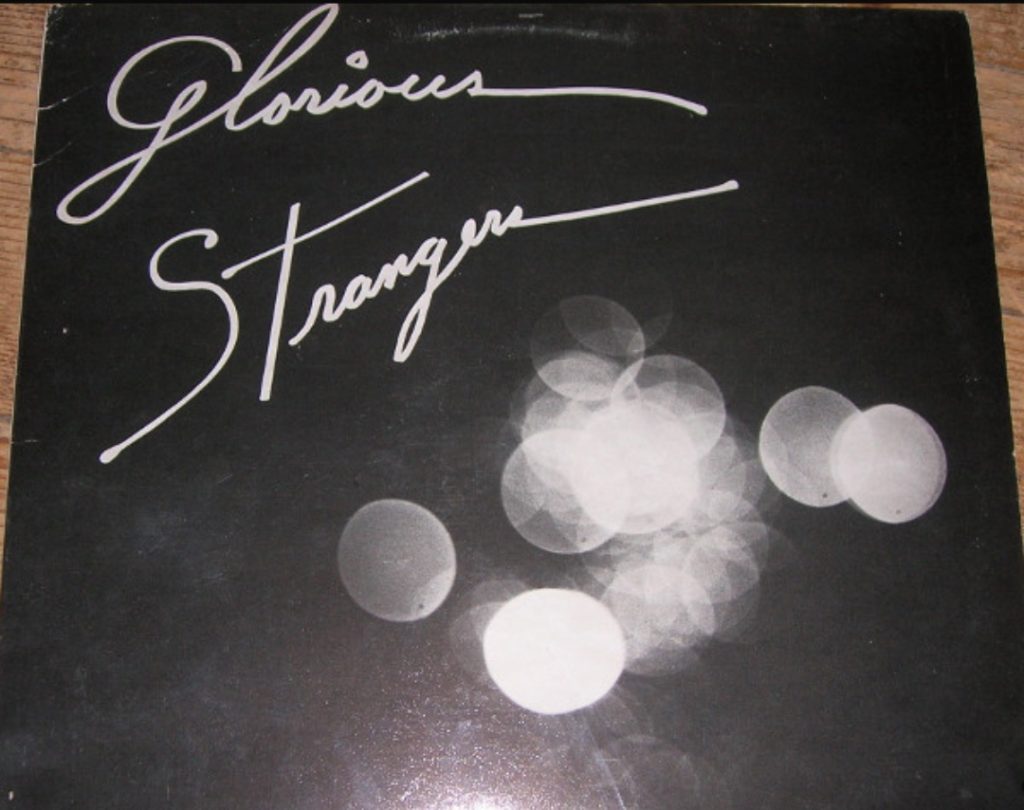 ---
24.05
BUSH TETRAS – Things That Go Boom In The Night – 7″ – Fetish Records – 1981
These tykes had a few more tunes than the above but in all honesty, although the name regularly crossed my radar, I bought nowt by them back then. I've got this now, though.
---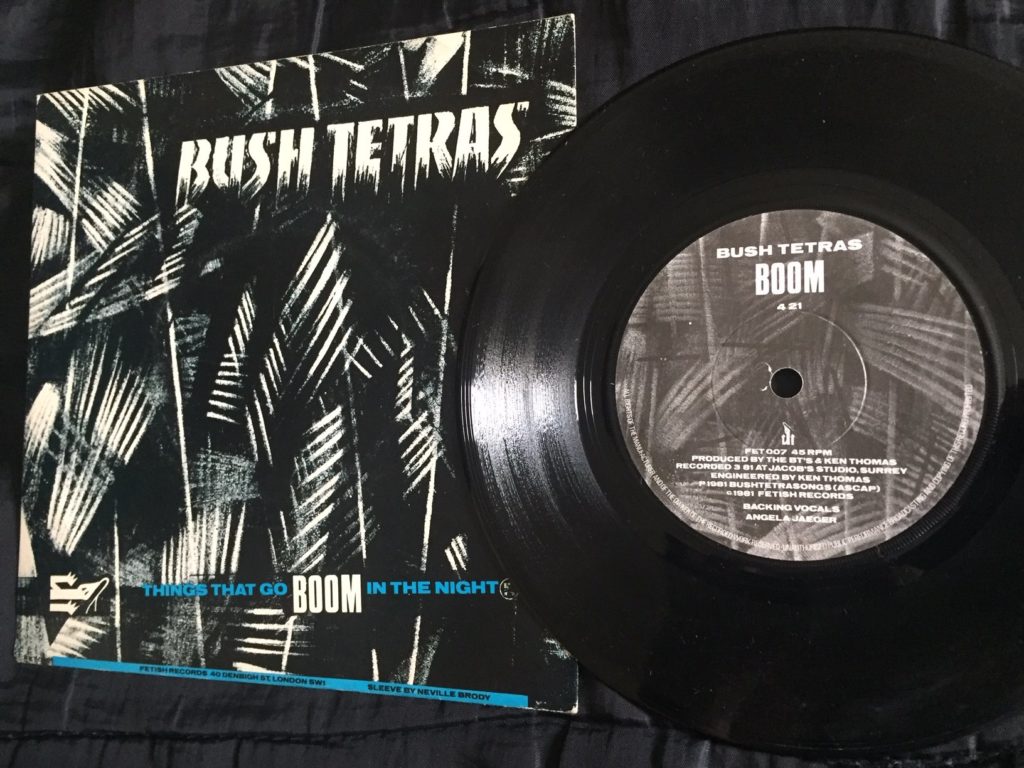 ---
28.26
SMOOSH – Massive Cure – 7″ – Unpopular Records – 2004
As this was the sisters' first single I'm guessing they were about 11 at the time. No seriously, they were. Still making tuneful noises now, but as Chaos Chaos.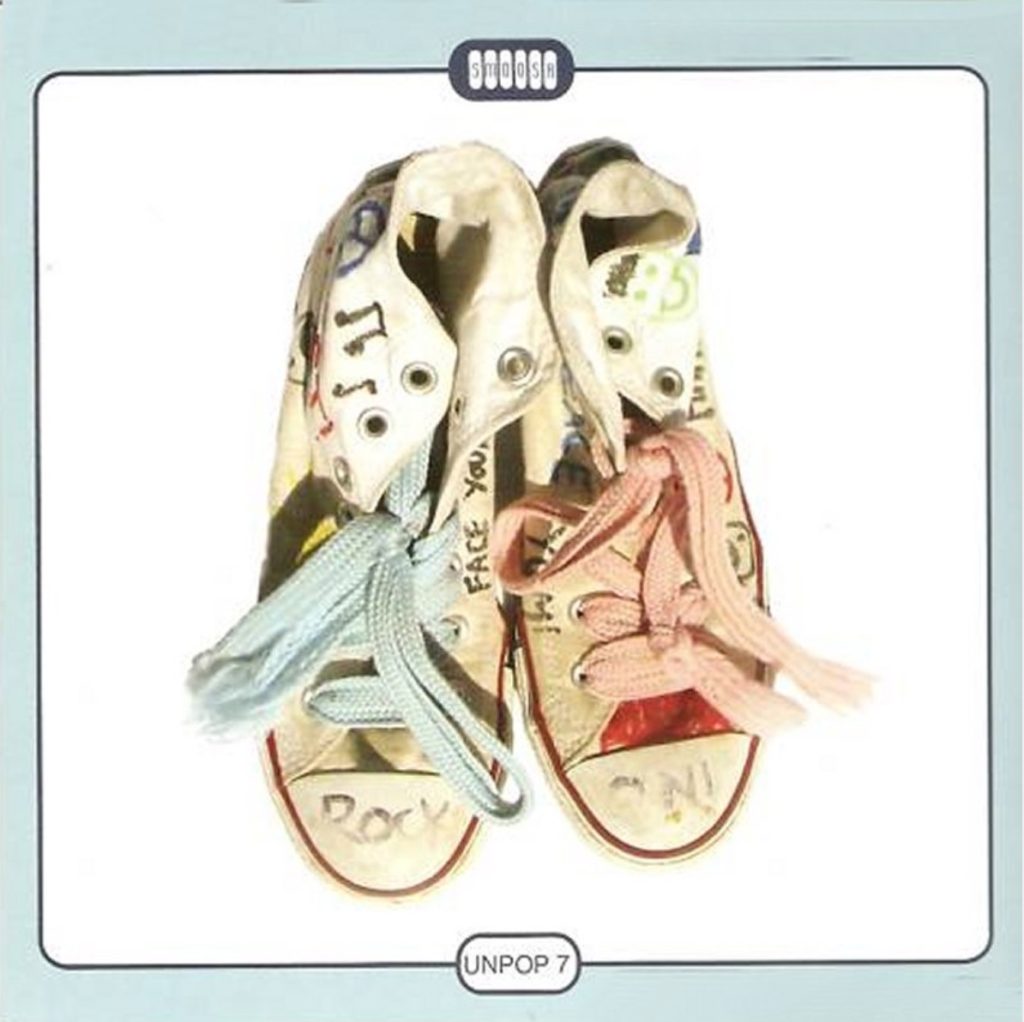 ---
30.20
JOE SOUTH – Hush – 7″ – Capitol – 1970
Sassy sounds from my teenage years.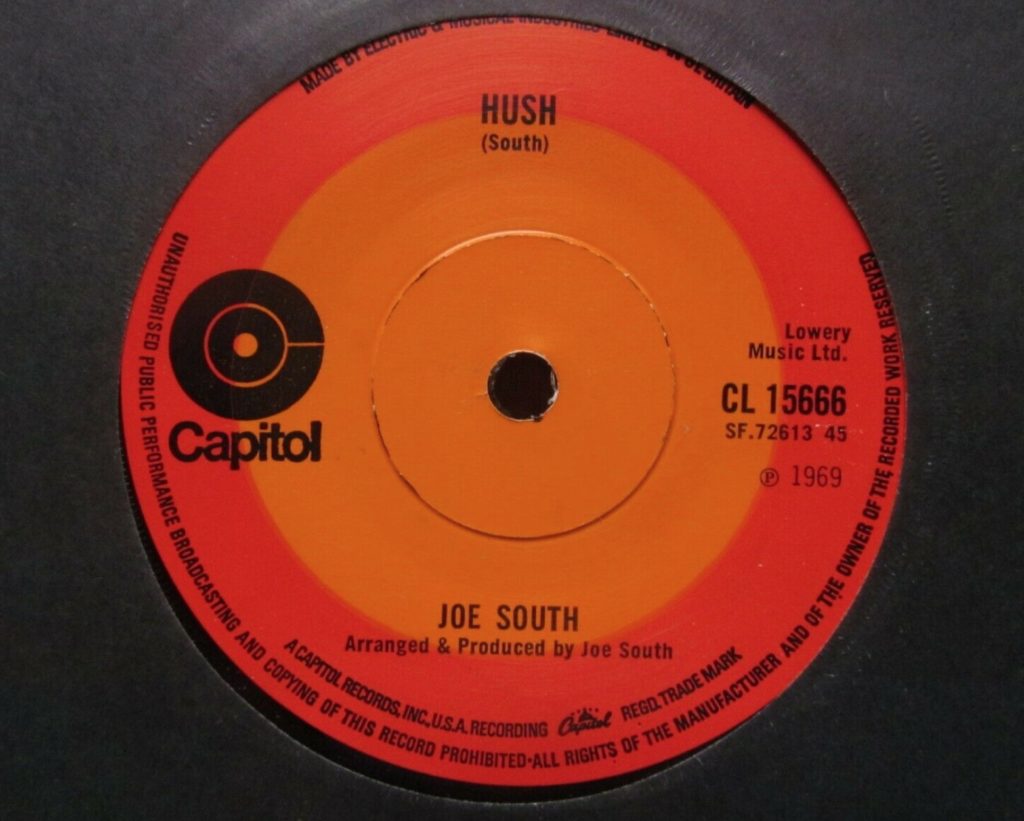 ---
33.53
THE SMALL FACES – You Need Loving – Self-titled LP – Decca – 1966
A band always in my sights when I was collecting 7″ vinyl in the 70s. Back then it was their singles but this tune has definitely grown on me through the decades.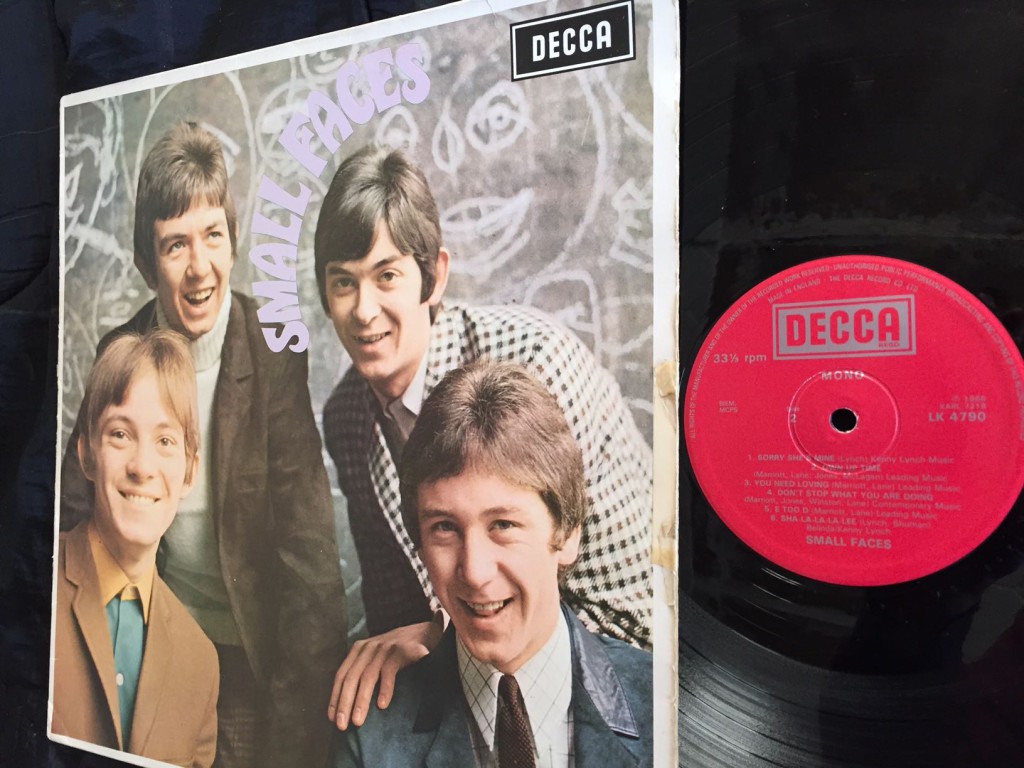 ---
37.28
THOSE DANCING DAYS – Run Run – 7″, orange vinyl – Wichita – 2008
Hell, these Stockholm-sourced gals sure epitomised a 'joie de vivre' – one you often see in peeps around the ages of… well, whatever ages they were when they made this, and that sort of thing is especially noticeable when one is far removed from the age in question. 🙂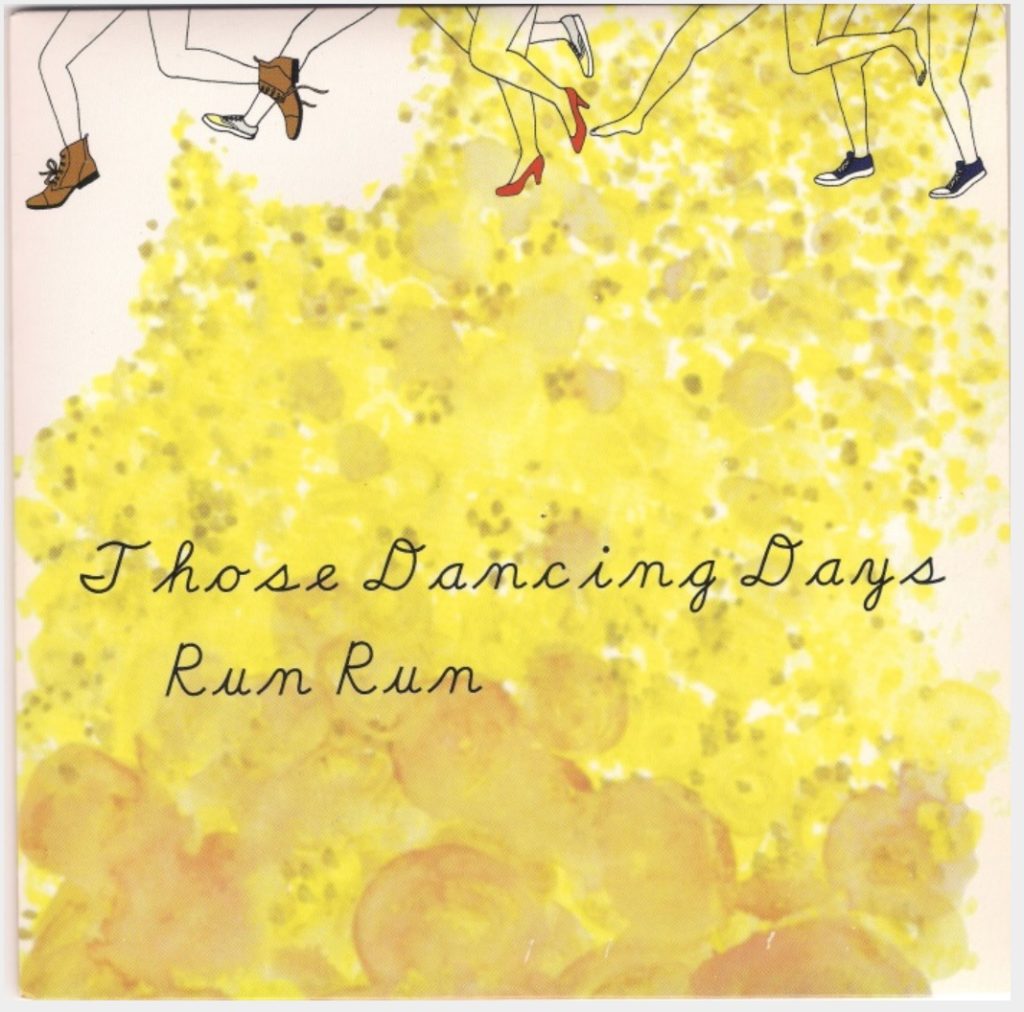 ---
40.36
BRIAN ENO – King's Lead Hat – 7″ – Polydor – 1978
The Talking Heads anagram signposts some very giddy wordage. A brill tune and 7″, but slightly marred by a fade in intro. A radio DJs nightmare back then and a slight pain now on a podcast! Who the flip thought that was a good idea?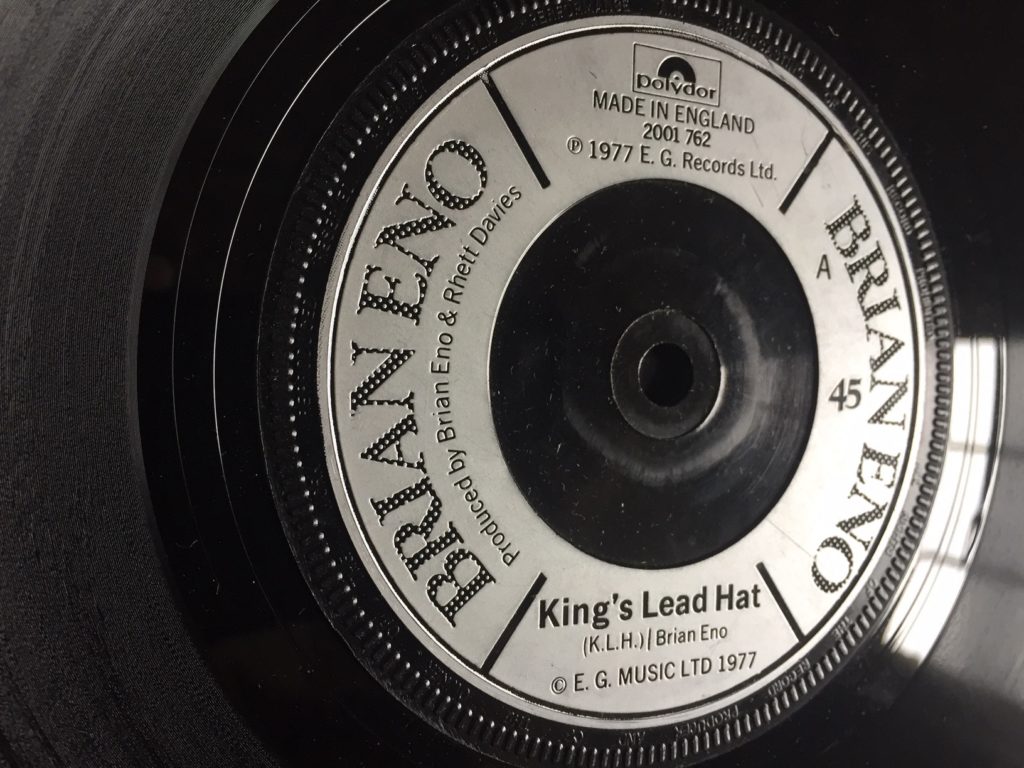 ---
44.11
AU PAIRS – Armagh – Playing With A Different Sex, LP – Human Records – 1981
Human rights lawyer-to-be, Lesley Woods showing her colours way back and the album is still looking one of the most likely to be the first to have all its content played on 41 Rooms.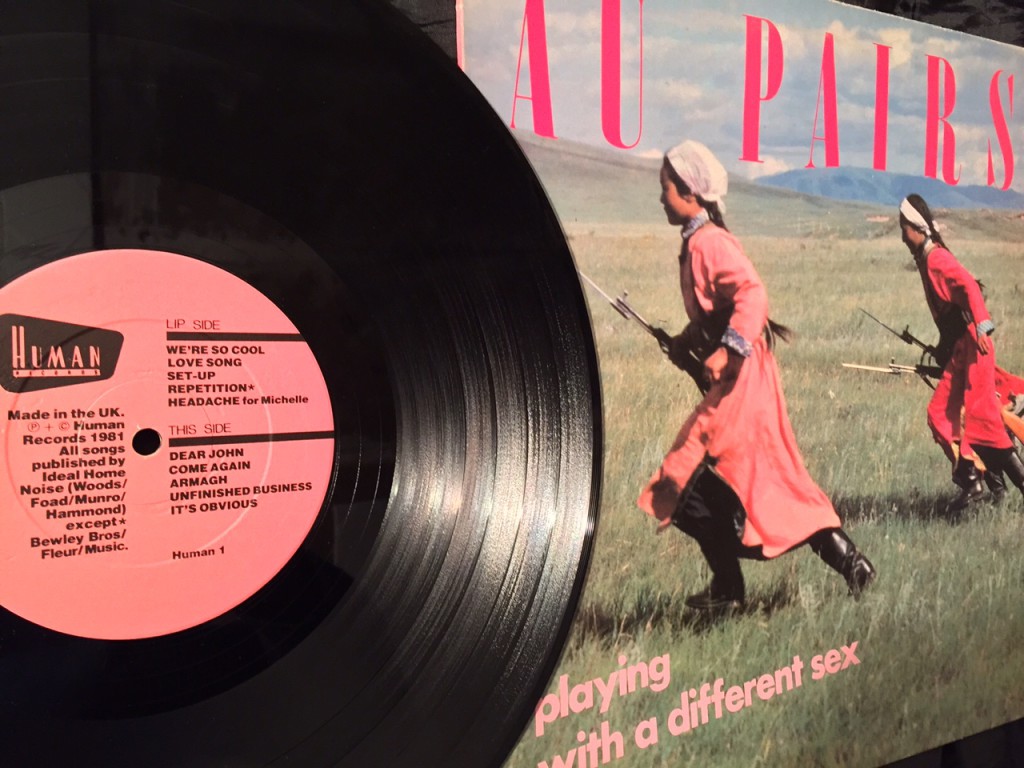 ---
47.34
SINK YA TEETH – Circumstance – 7″ b-side – 1965 Records – 2017
Only 100 copies of this were pressed and a few months back I was just about to pay the £30+ wanted for one on Discogs, but I dithered and someone else went for it.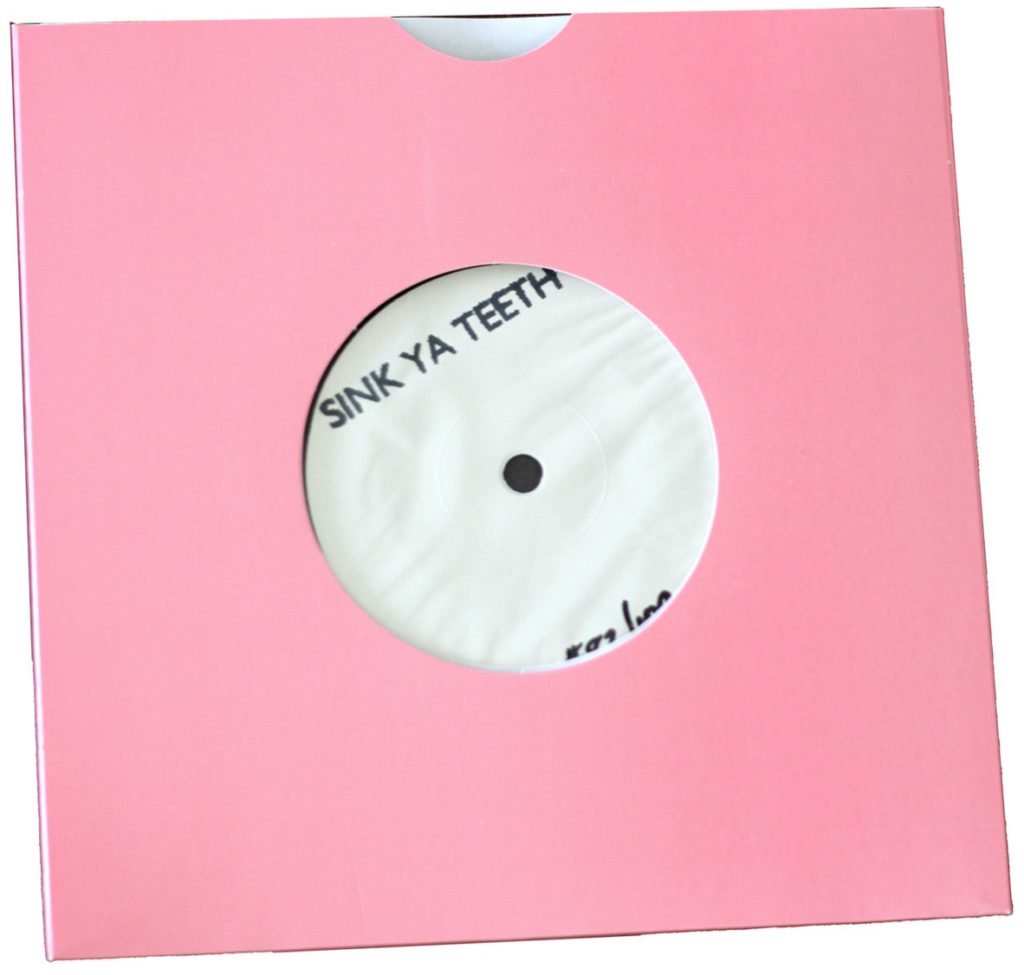 ---
50.46
OUI 3 – Break From The Old Routine (Radio Edit) – 7″ – MCA – 1993
Cheeriness! And getting Popacatépetl into the lyrics took some doing. 'Couplet rapping'… sort of.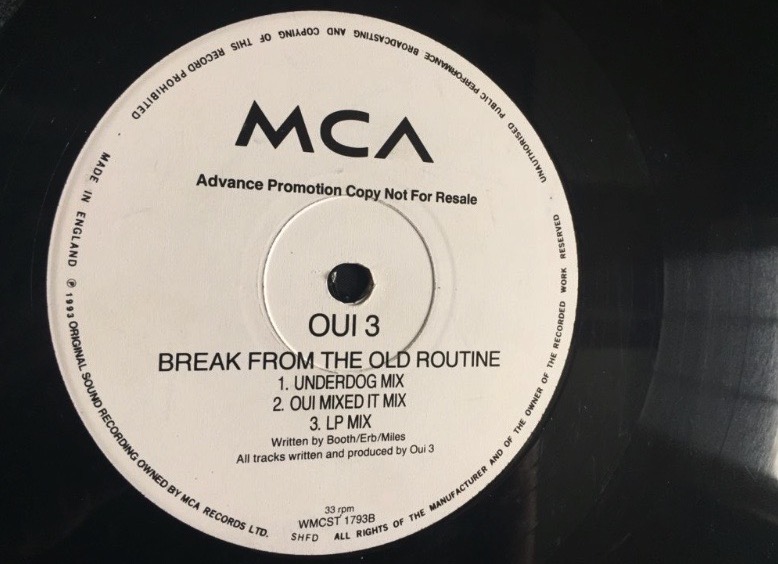 Ad from 3.7.93. Maybe Record Mirror.

Cuppa time.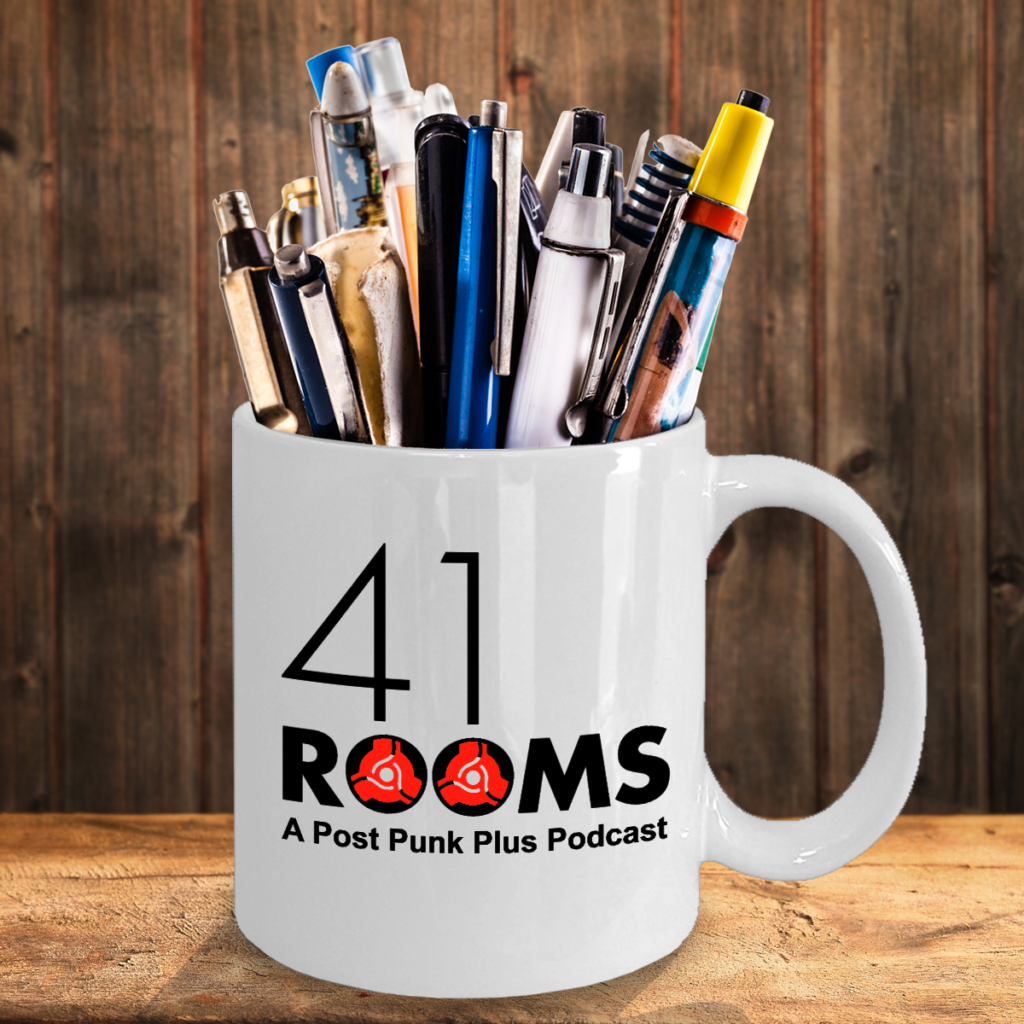 Not sure what those things are in the mug.
---
53.50
TERRENCE PARKER (feat RENO KA) – Finally (Louie Vega Dance Ritual RMX) * – 12″ – Planet E – 2013
As time moved on, house music sadly buried itself in too much mediocrity. You just have to know the tunes that rise above the sludge when they turn up and the sounds, vocals, arrangement and production are all just right here. Very 90s influenced.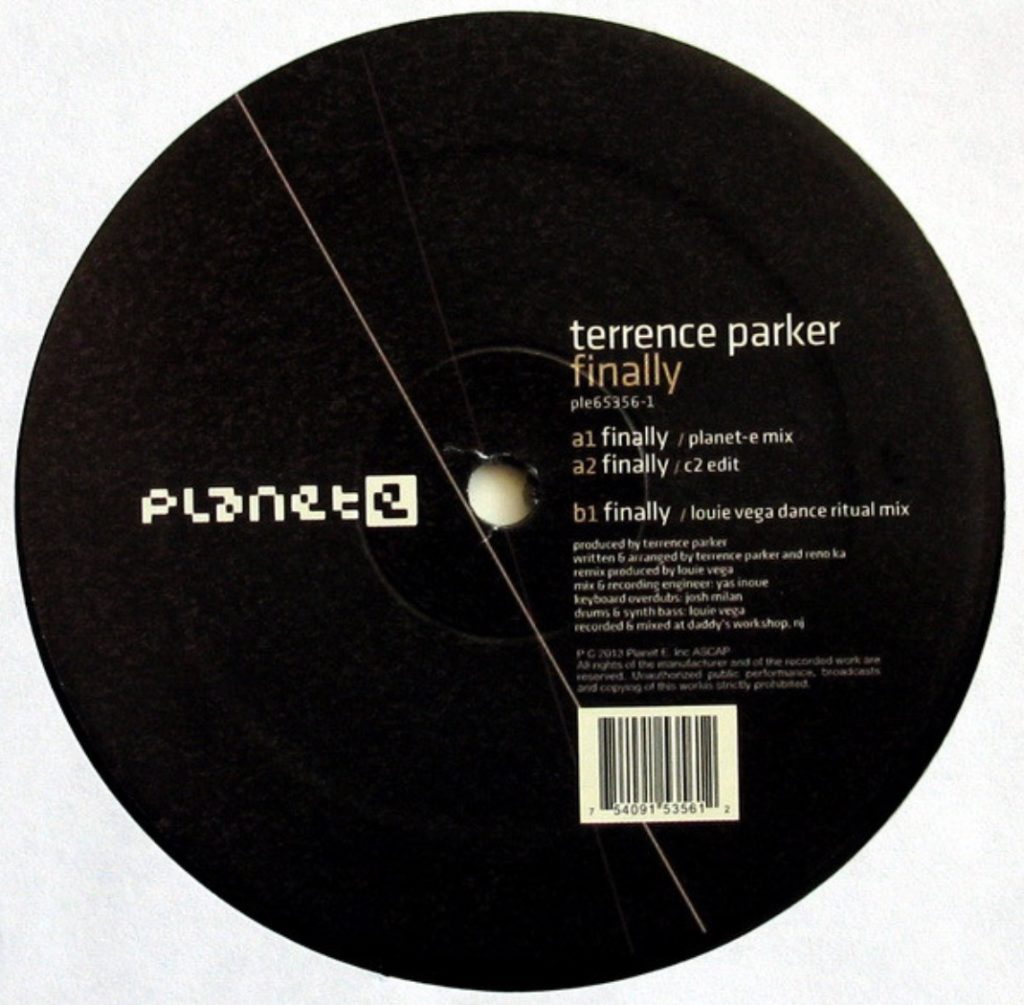 ---
58.33
CHRIS AND COSEY – Synaethesia – 12″ – Play It Again Sam – 1991
Electronic royalty, but I most probably said that last time they cropped up on 41 Rooms. Hands are up to having missed this the first time around, though.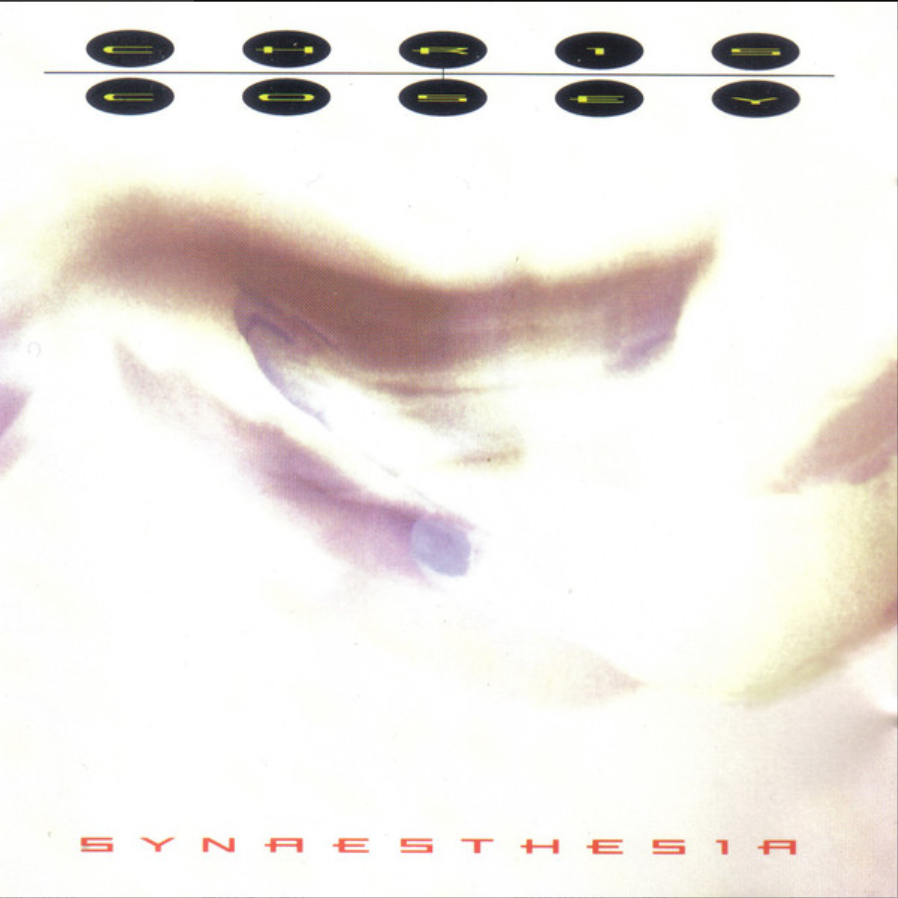 ---
01.01.24
ULTRAVOX – Just For A Moment – Systems Of Romance, LP – Island – 1978
The John Foxx or Midge Ure era? Discuss. No don't, there should be no need.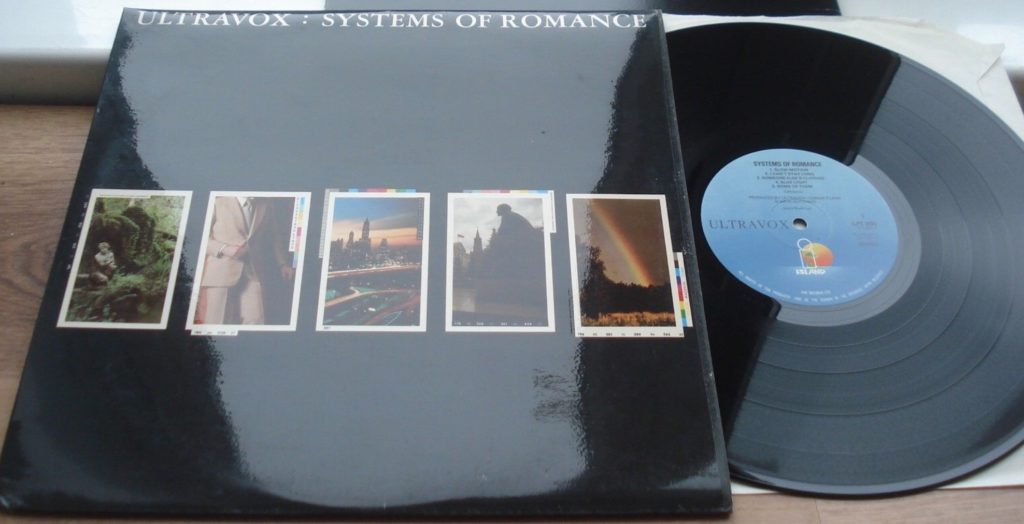 ---
01.04.12
COCTEAU TWINS – When Mama Was Moth – Head Over Heels, LP – 4AD – 1983
The CT album for me and the night they performed on the Whistle Test will live with me for ever, along with Robin and Liz This Mortal Coil'ing Song To The Siren on Loose Talk.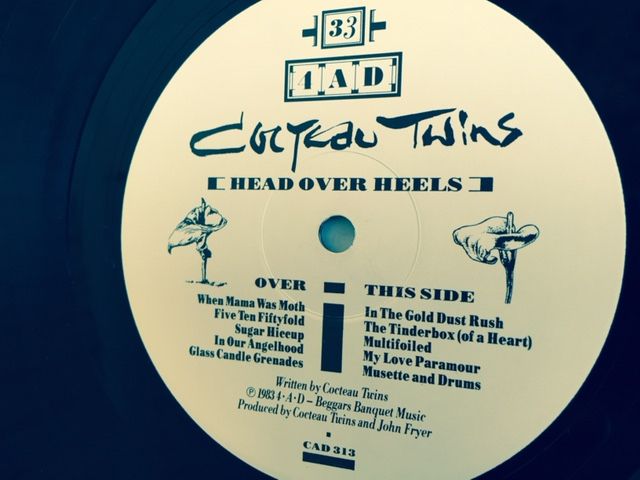 It was a great night when you had the Cocteaux and Dead Can Dance on the same bill!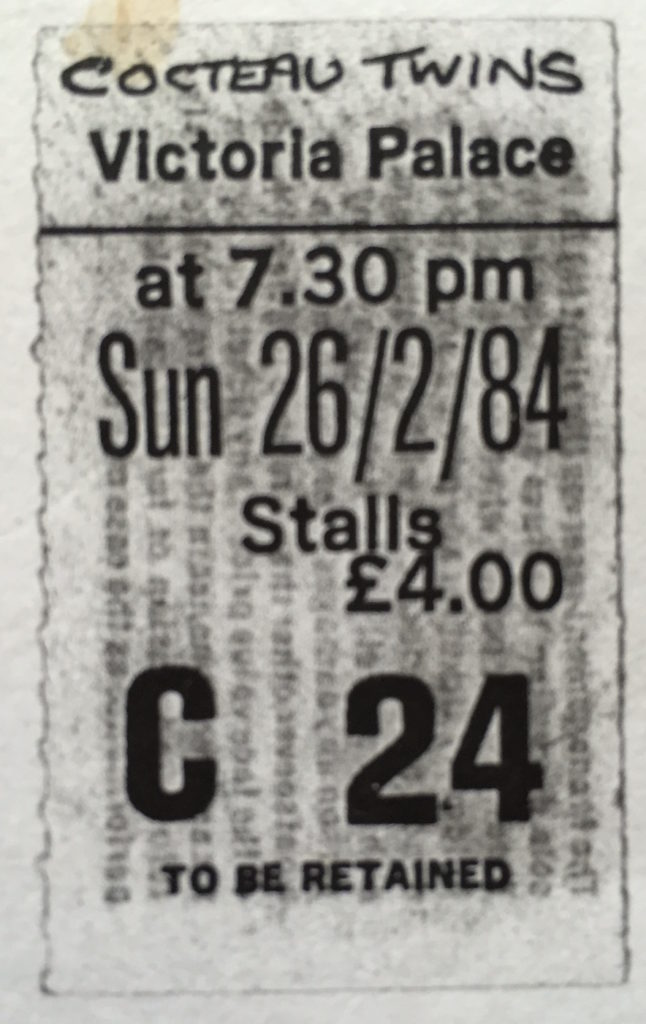 ---
01.07.14
URBAN SPECIES – Predictably Unpredictable – 12″, promo only – Talkin' Loud – 1998
After her BRIT School'ing years and before the Grammys arrived, Imogen Heap here on vocals. I think of her like a latter day Laurie Anderson, better known for 'events' rather than just knocking out a good tune. 🙂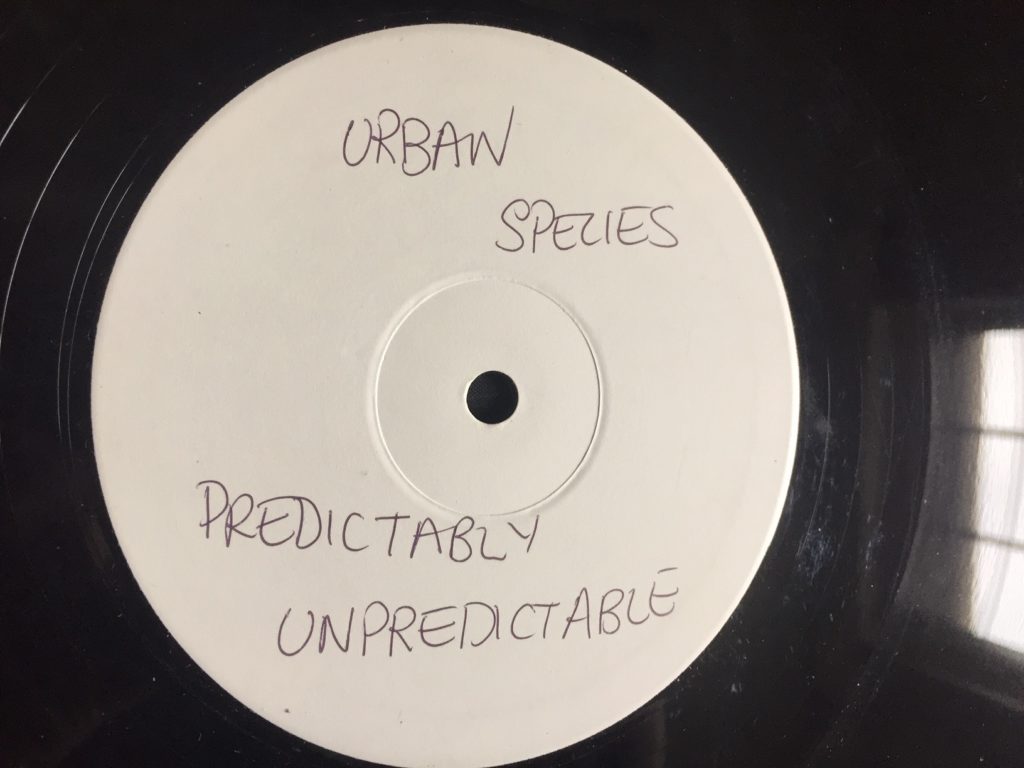 ---
01.13.52
THE STEOPLES – Courting Sunshine – 7″ – Stone Throw Records – 2018
There are some classy buggers who hover on the fringes… and Gabriel Reyes-Whittaker (GB a.k.a Gifted & Blessed) and Yeofi Andoh are two of them.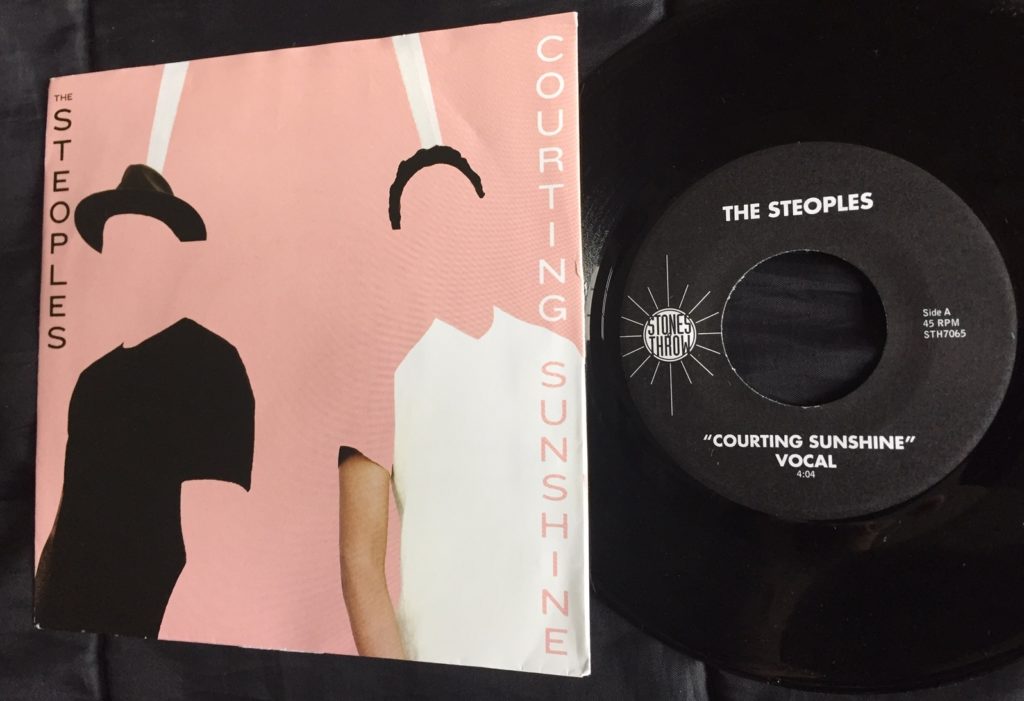 ---
01.17.39
SPACEK – Motion Control – 12″ – Studio !K7 – 2003
'Carrying on from where they left off, the cosmic soul pioneers turn their slow motion phasers on, direct you deep into your think tanks, and with a nonchalant glide swoop you into minimal future soul heaven as you do'. – Sean McAuliffe, Straight No Chaser, Vol 2, #25, Summer '03.
Musically in a slightly different 'strain' but I'd put Steve Spacek in the fringes bag with the above.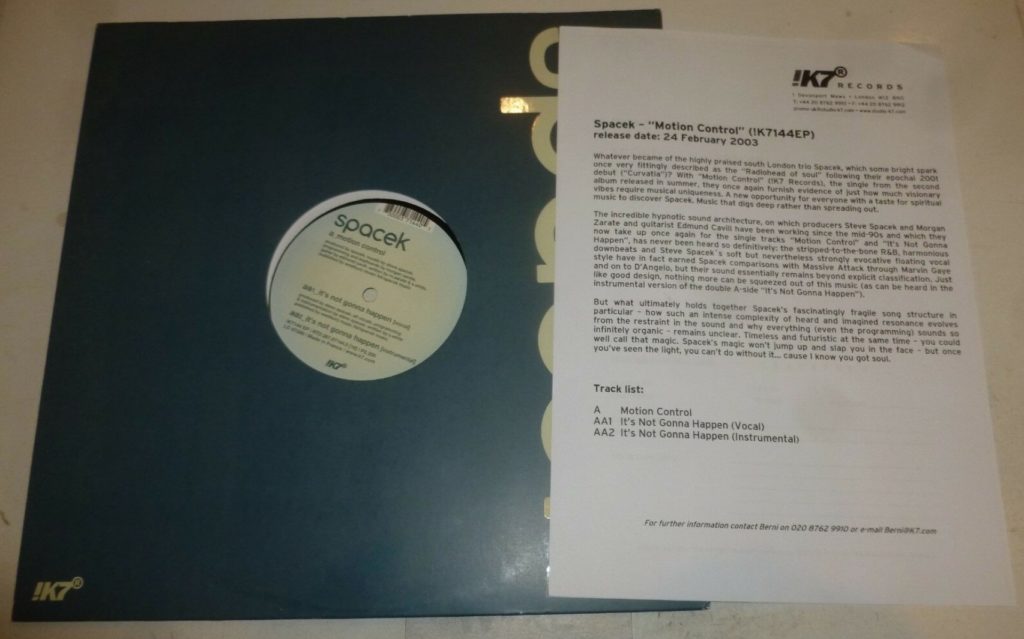 ---
01.21.43
JOLLY MUKHERJEE WITH THE MADRAS CINEMATIC ORCHESTRA – Patdeep – 12″ – Palm Pictures – 1999
Without doubt a tune I would have heard first on Patrick Forge's late Sunday nights 'Cosmic Jam' Kiss FM radio show in the early-mid nineties. Indian drum and bass, methinks.
---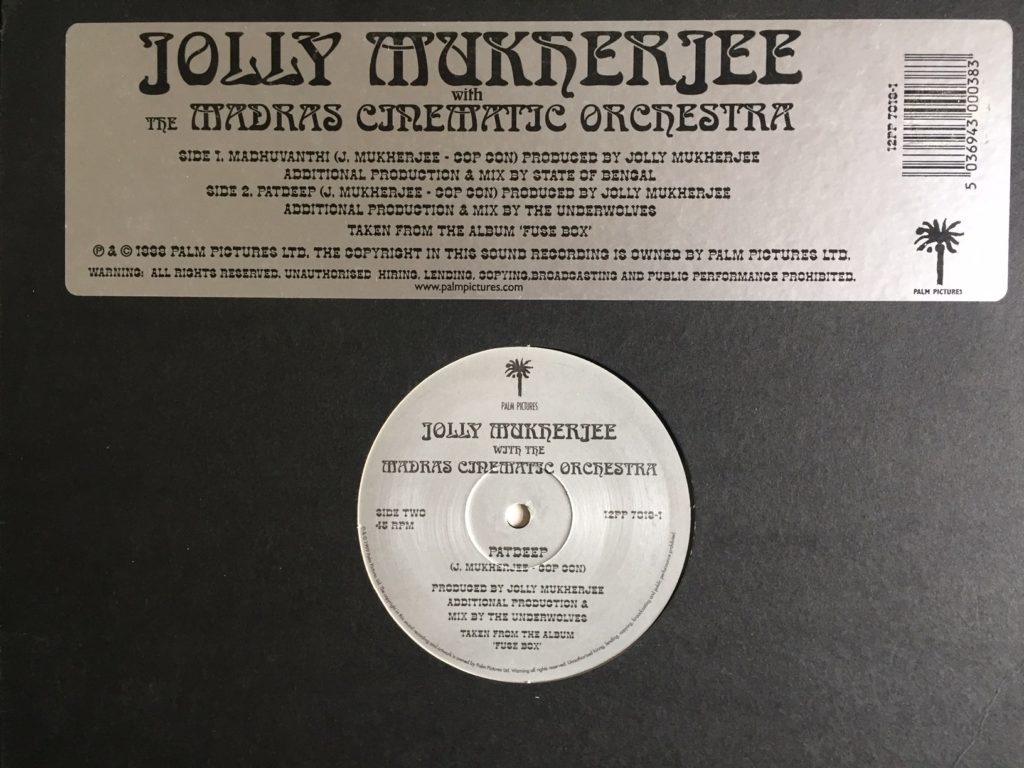 ---
01.27.59
KLYMAXX – Meeting In The Ladies Room – 7″ – Constellation – 1985
Yet another that's as funky as flip! And in solo mode, band member, Bernadette Cooper could well be back here at some point.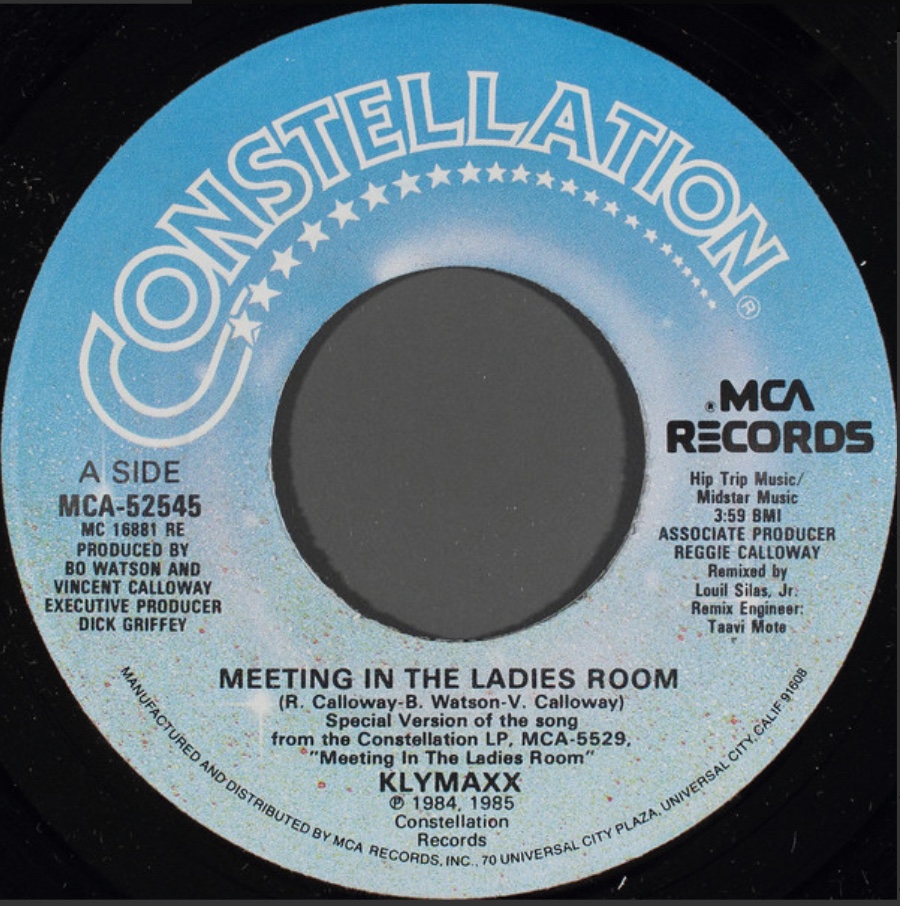 ---
01.31.56
PLANET PATROL – Cheap Thrills – 12″ – Polydor – 1983
If you have a copy of my sole fanzine, Rorschach Testing (from 1984 and there are 3996 or so copies out there somewhere) you'll have known the Planet Patrol album near single-handedly got me and the mag to a printer's deadline via a week where I had the least amount of sleep ever. Something like six hours over four days, I was nearly hallucinating… but this tune kept rescuing me.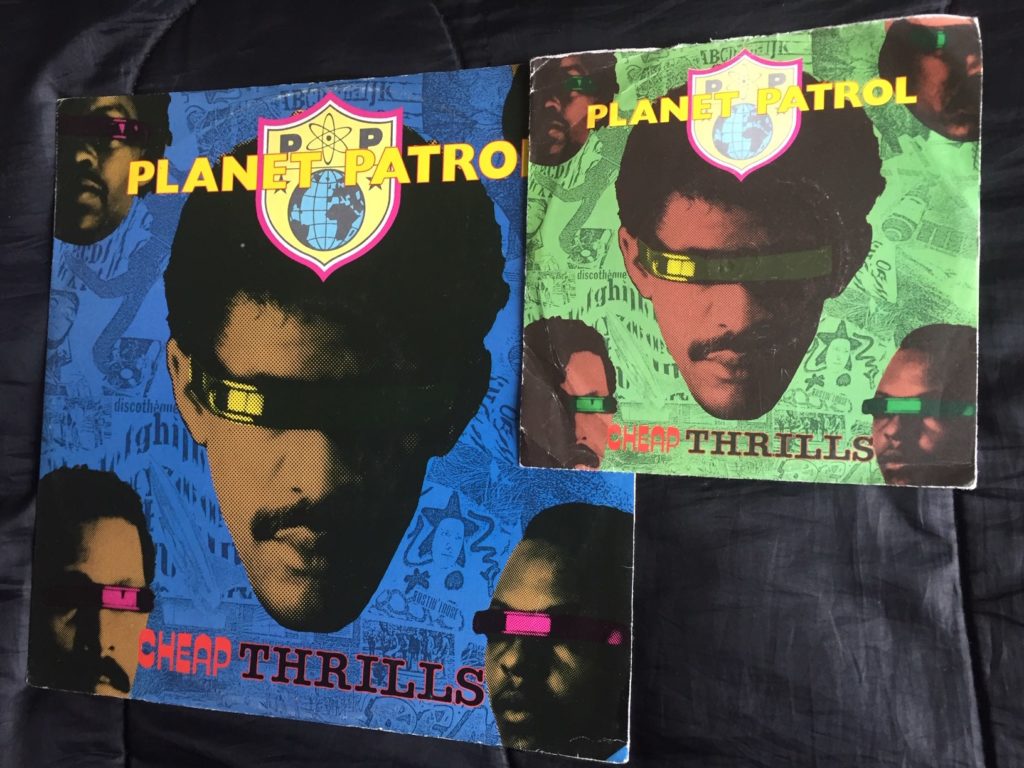 ---
01.38.22
NITRO DELUXE – Let's Get Brutal – 12″ – Cutting Records – 1986
A house classic.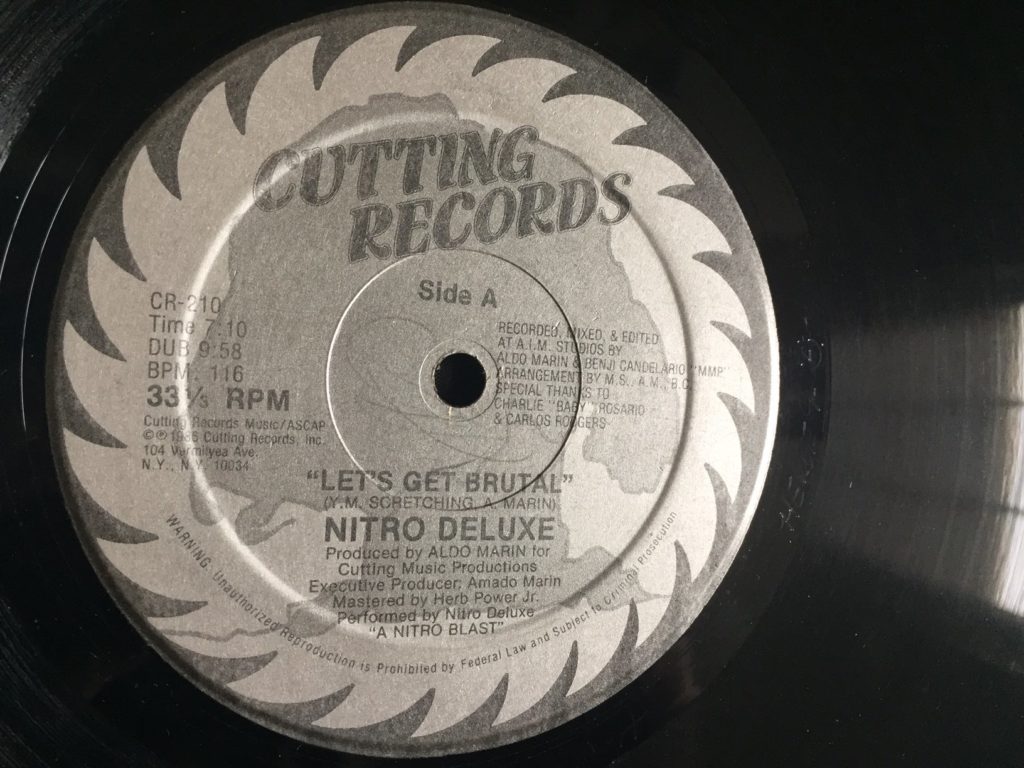 ---
01.44.39
THE PAST SEVEN DAYS – So Many Others – 7″ b-side – 4AD – 1981
Another that could and should have featured here at 41 Rooms as a double-sided 7″ beaut – especially as it was their only ever release. I wonder if there are any interesting demos still lying around.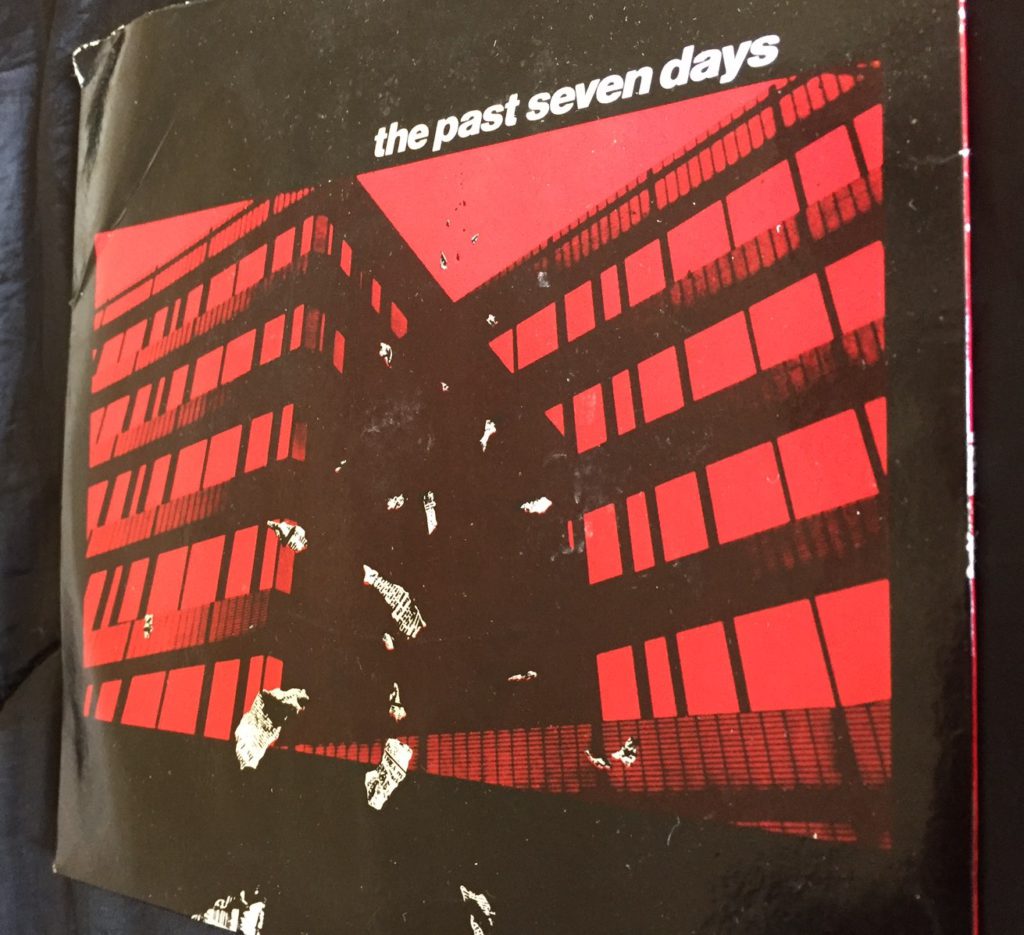 ---
01.48.41
MANICURED NOISE – Survival Time – Northern Stories 1978/80, LP – Caroline True Records – 2015
If I could be arsed I'd prove (to myself at least) that this song doesn't actually keep time. Blame the drummer! I say this having once overseen a track (a 10″/12″ single) that swayed in tempo waaaayyyy wilder than this one… if indeed this one does do that.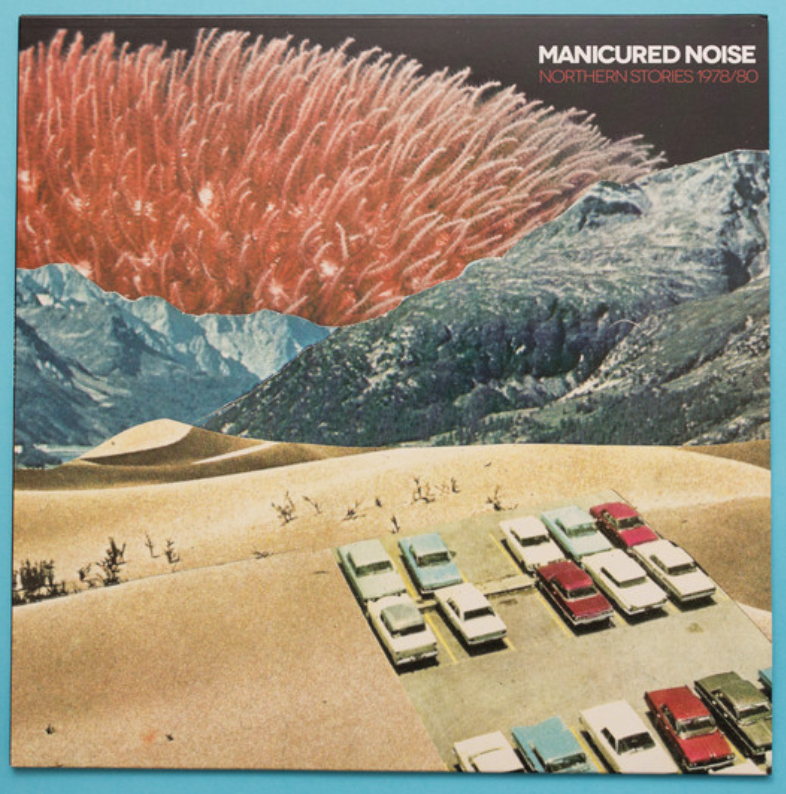 ---
01.52.54
SONIC YOUTH – Beauty Lies In The Eye – Sister, LP – Blast First – 1987
Although many a mate of mine was and is a fan, I wasn't, but I'm sure there's more gold for me in these lads and lassie than I found back then.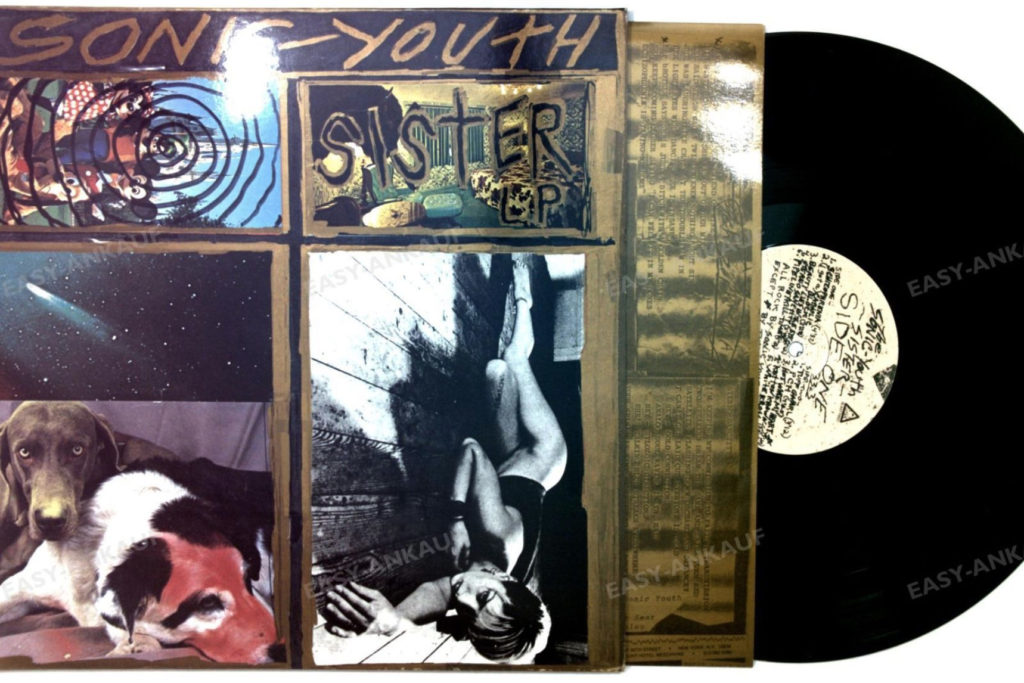 If I'd have been on my game I'd have realised early on in the production of this show that its upload was due to fall exactly on the 40th anniversary of me and three of my (still) closest mates catching Led Zeppelin at Knebworth, and as such I'd have seen the show out with a suitable Zep track. Though it was a big part of my late teens/early twenties, 'classic rock' rarely gets a look in at 41 Rooms but Zep are a class apart. Too late for here and now, though… so, it's over to…
---
01.55.05
VICKTOR TAIWÒ – Paradise Island (Epilogue) – Download only – 2014
Not, as I mistakenly declare on the show, the newest track of this podcast but hey, it's a corker. Vicktor's got some tunes that a good sync agent could move his career in music from relative obscurity to 'strapped on notoriety' overnight, with Paradise Island being just one of them begging to soundtrack a moody interlude in a blockbuster movie. I'm not sure whether it's Psychedelic Lowercase Rock, JuggleJar-SoulWave or Cuddlecore Folktronica (as he outlines in an interview here) but 41 Rooms is proud to sail off and out of show 70 with it.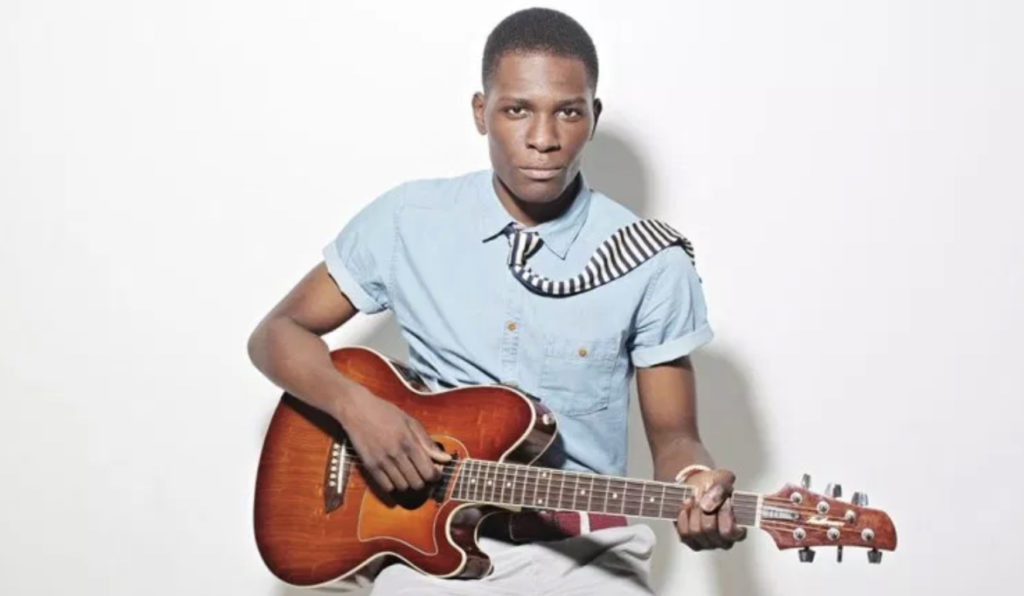 This show's playlist was written in and around ushering a constant stream of Red Admiral (and no other) butterflies back out into the Irish countryside sunshine… or maybe it's been the same one. In an altered state I'd like to think it's my departed Mum, Dad, Granny or Grandad (all buried a mile away) dropping in to say hello 🙂 and as this butterfly inflow is a yearly event and the critters only live a year or so, maybe said Hickeys have been taking it in turns.
---
Show 71 will be arriving Sept 1.
Dec x