41 Rooms, Playlist 19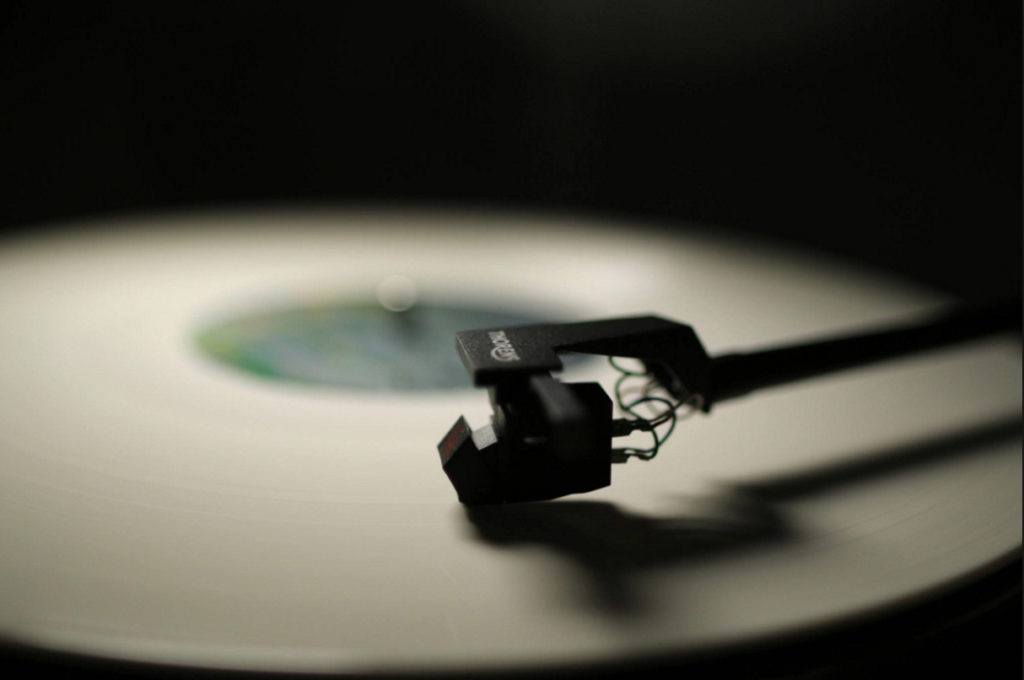 41 Rooms, Playlist 19 is 90% VINYL FRIENDLY. More than excellent.
---
Lyric of Playlist 19:
Combined with the performance – it's with Mr Curtis.
---
Tracks marked * have been given a tiny (or sometimes, slightly bigger) 41 Rooms 'tweak'/edit/whatever
00.00
(Intro) THE FLAMINGOS – Stars (Edit) – Unreleased demo – 1983
Episode #1 for info.
---
00.41
NEW ORDER – Temptation – 7″ – Factory Records – 1981
Barney was very much getting into road testing his lyrics in a live setting during this period. And as with all new tracks, sometimes those lyrics came and went. Temptation had been a tough sounding instrumental when I saw the track's second ever live performance intro the Sheffield Poly gig in Sept '81 and there were still no vocals during its next outing at the Bradford Uni soundcheck a month later, but lo an' behold, just a few hours later our frontman burst into voice on the track during the gig. It turned out some of the words to that night's Temptation got to last the course, with the song having (to date, at over 300 performances) become their most played live track ever. The song was also a fave of my daughter, Alice, aged 11 at Brixton Academy in 2001… and still just about Barney's favourite, aged 60, in Alderley Edge in 2016.
Is the sleeve upside down, or sideways?  There's a Factory Records obsessive out there who might have noticed without me even asking.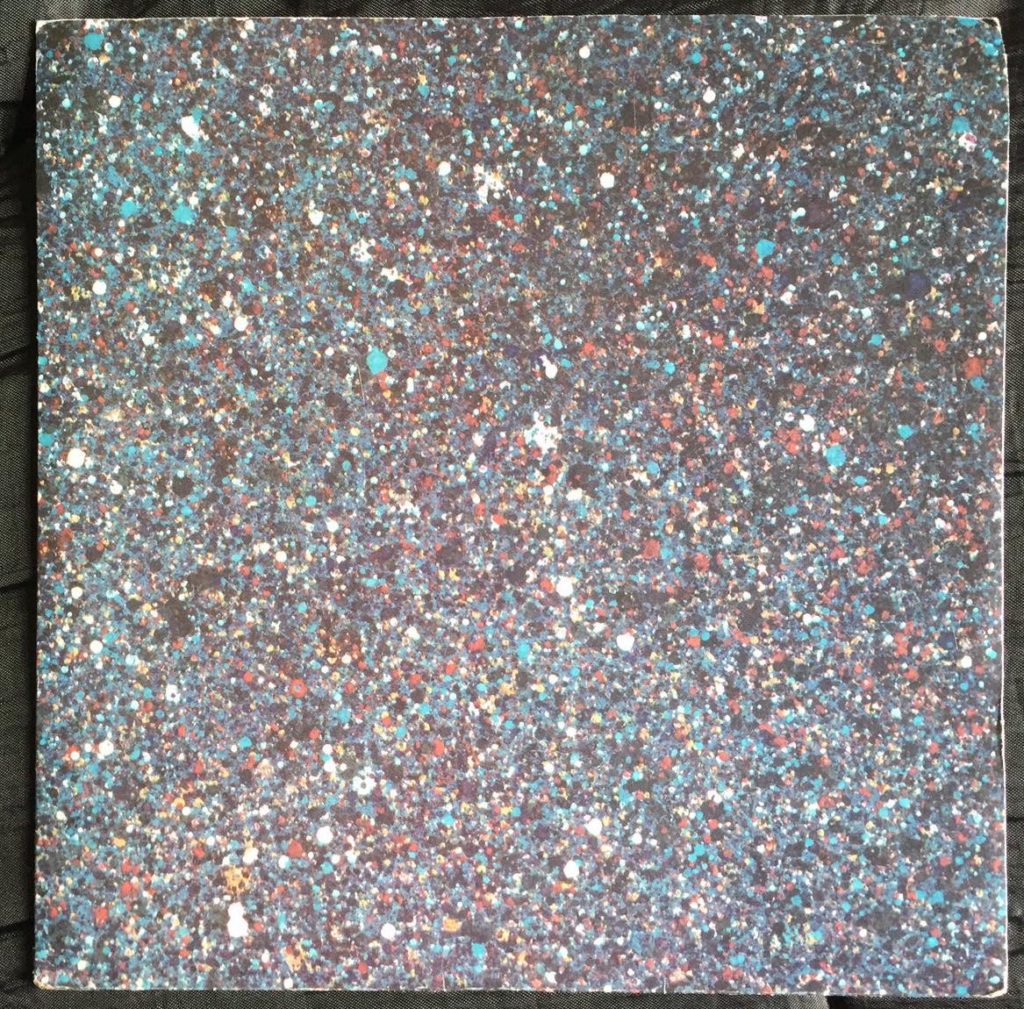 ---
05.33
JOY DIVISION – No Love Lost – Unreleased – 1978
I'm not alone in thinking this is a better take than the version on the An Ideal For Living EP. Recorded in May '78 during sessions for a potential album with RCA, and fully sixteen months before I first get to see them 'in motion' for the first time – via BBC 2's Something Else (below), in Sept '79.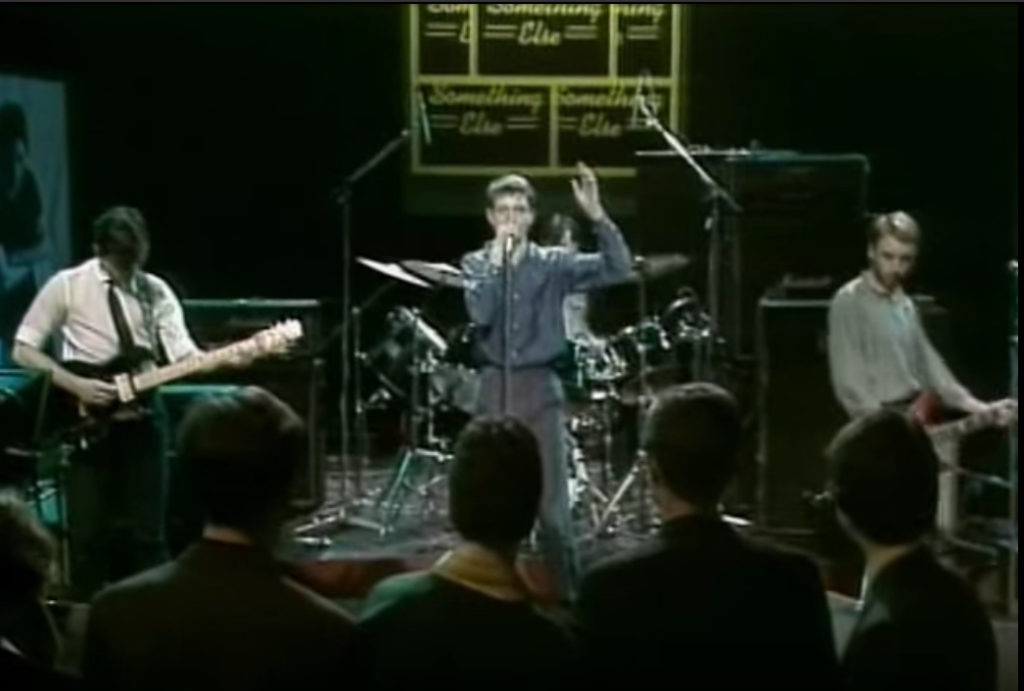 ---
10.14
TV ON THE RADIO – Golden Age (Live)… *
Ahem, TV On The Radio on TV… and better than the album version.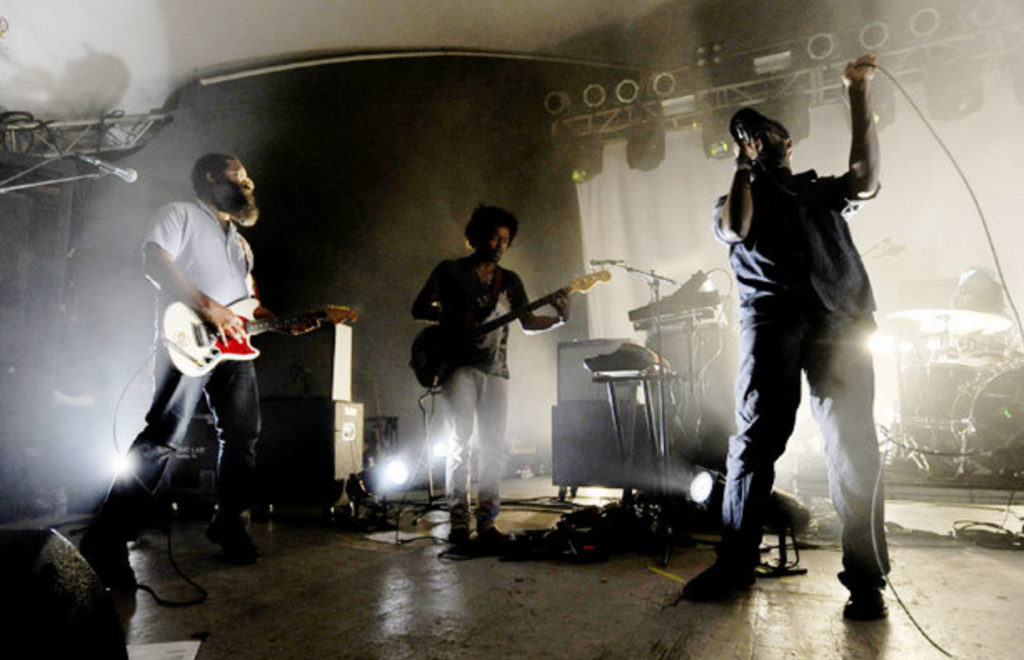 ---
14.18
DARK GLOBE – Mondo Scuro – 12″ – Hard Hands – 1997
Likely I first heard this via the late Colin Favor's techno show on KISS FM. Tough, but also a bit funky. If there had been a 'Broken Beat Techno' section in Music and Video Exchange's racks in the late nineties this might well have been in it. Another of those productions designed to slice your head off.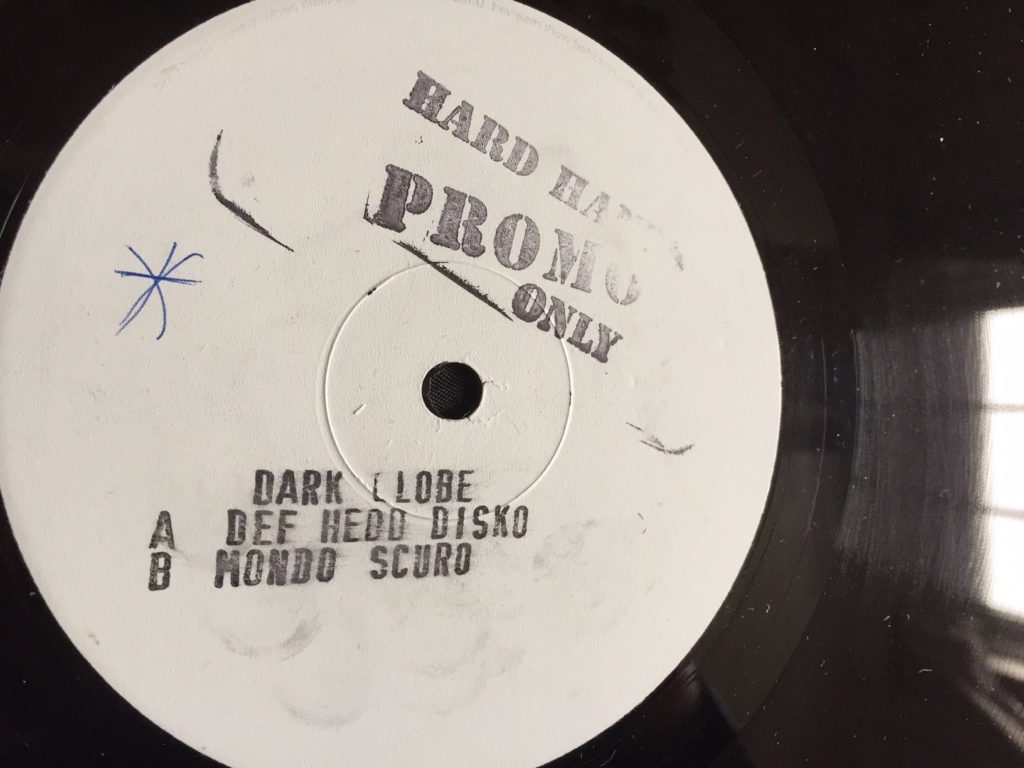 ---
20.35
LAMB – Cotton Wool (Fila Brazilia Mix) – 12″ – Fontana – 1996
Their first album was a masterpiece but it took me eighteen years to get around to seeing them live – London's Roundhouse in Nov 2014. Andy Barlow, with obviously too much time on his hands, was whooping it like a 'Get your hands in the air' wanker DJ but Ms Rhodes was the height of coolness. Still, back to the vinyl and the Fila boys, Steve Cobby and Dave McSherry were well into their 'remixers of repute' years by the time they stamped their mark on this. Quality.
'Andrew Barlow (formerly Hip Optimist) hooks up with vocalist Louise Rhodes for a ground-breaking drum and bass track that sounds like a jungle interpretation of a US west Coast mainstream folk rock song. It's actually remarkably fresh and the two mixes from Fila Brazilia (a gorgeous, lush version) and A Guy Called Gerald only emphasise the fact. But it's a shame the excellent Sacred Space mix wasn't included on the vinyl too'. ***** Brad Beatnik, Record Mirror (Music Week), 9.12.95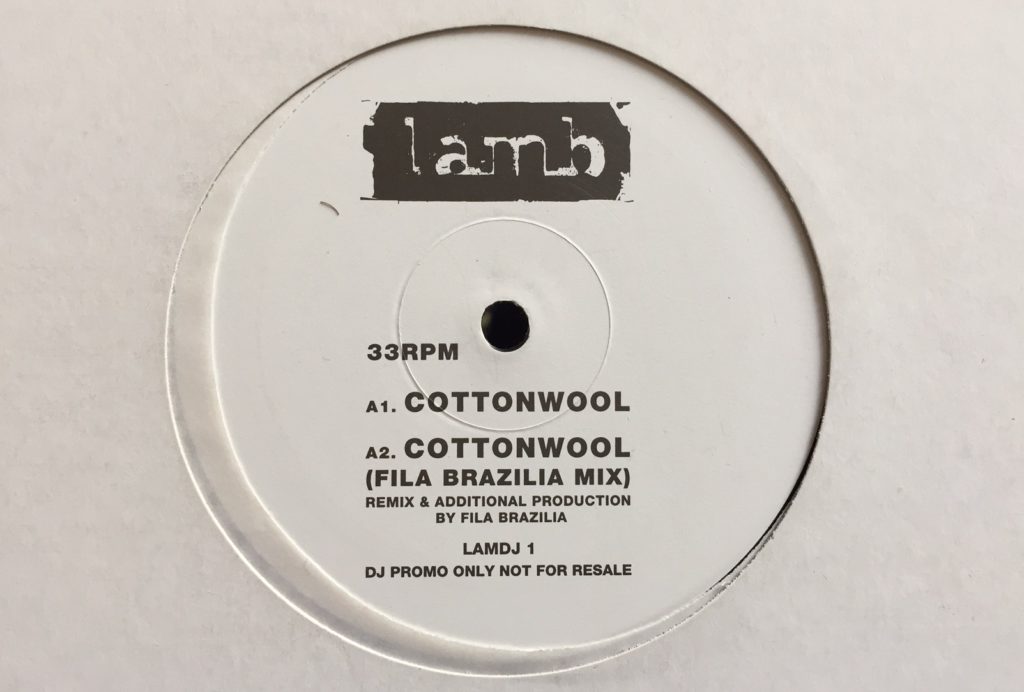 ---
28.17
MIGHTY DIAMONDS – Mafia (Roots Revisited) – 12″ – Tribal Bass – 1993
Roots given a work over. Brilliant stuff!
'As with so many other blendings of raga and rave, the idea of double-tempo-ing a reggae revival and transforming it into a frantic armwaver comes off brilliantly. Producer/remixer Rebel MC utilises a new voicing of the group's Channel One gem 'Back Weh' to take us through a dark and dangerous 148bpm journey of echoey percussion and horn stabs, vocal speed-ups, tape rewinds and what-have you. Like 'Way In My Brain' and Rebel's own revision of Marley's 'Exodus' it works on its own level, though aesthetically it's junk – neither song nor singers really deserves to be part of something that they are both far too good for. So I like it and I hate it in roughly equal parts, you may well feel the same' – **** Dennis Lyons, Mixmag Update, 12.5.93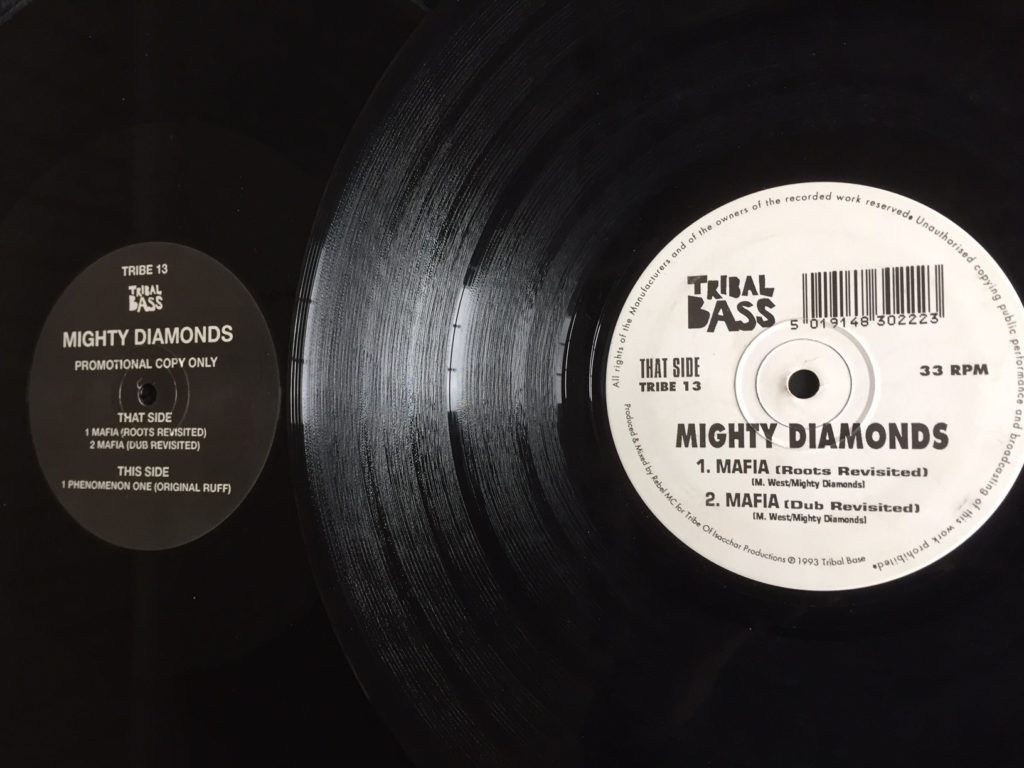 ---
32.34
CHAKA KHAN and MARY J BLIGE – Disrespectful (The Agents Mix) * – CD only – Megafan Records – 2009
Two major soul sisters doin' it for themselves… and 41 Rooms fiddling with it a little. Not the last time you'll here this song on 41 Rooms.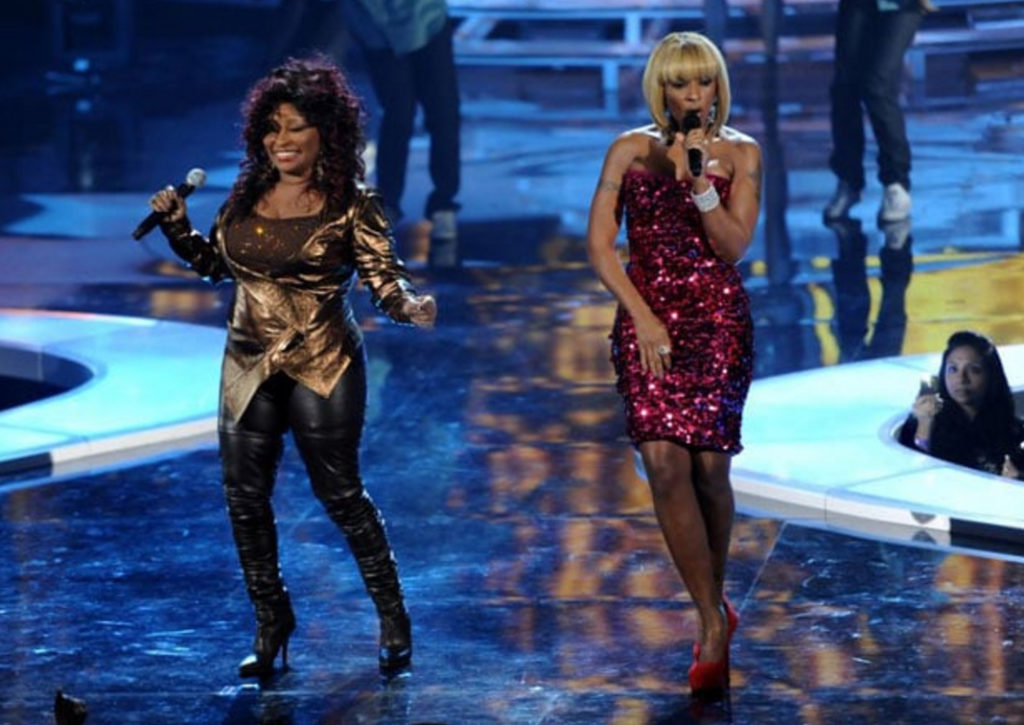 ---
36.49
GIL SCOTT-HERON – NY Is Killing Me (Ashley Beedle's Space Blues Rework) – One sided, lilac marble vinyl 12″ – Modern Artifacts – 2012
From the late great's swansong period on XL Records. 100 copies only, which made me think it might have been a low key bootleg. The man at the controls of this one put me right.
'Hi Dec. It wasn't a bootleg – I was allowed to do it with permission from Richard Russell at XL… a fantastic coup, they used it as a promo tool for the last album that Gil did and that's why there were only 100 copies' – Ashley Beedle, Oct, 2016.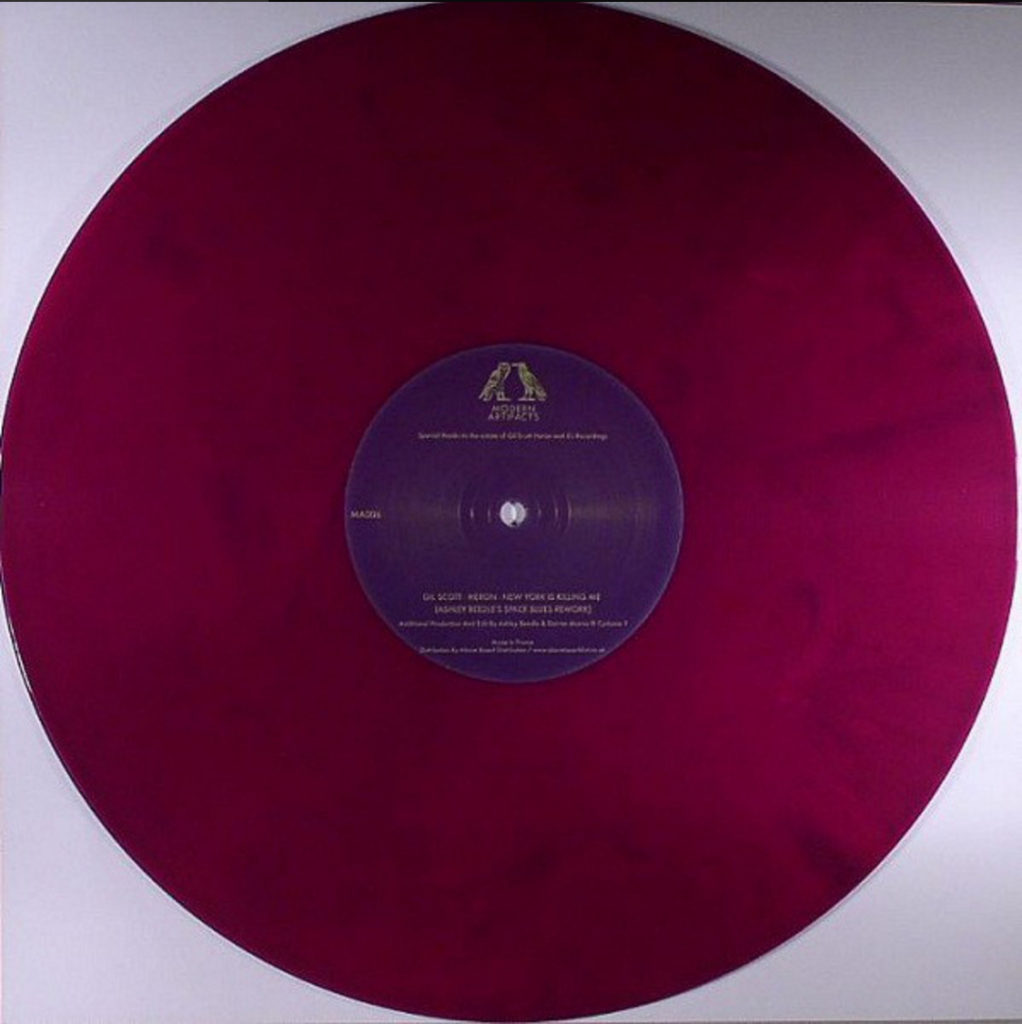 ---
42.04
ROD THOMAS – Good Coat (Sid Delicious Mix) – Unreleased
into…
44.47
ROD THOMAS – Good Coat – 7″ – Self Raising Records – 2007
With a change of stage name, a shift in the direction towards the Pet Shop Boys and Erasure… and a serious leg up via supporting on an Elton John around the world tour (as you do), Rod has moved on, but I was a big fan of these leaner earlier years, seeing him live at a pub called The Wilmington in London in 2009. In either guise tho', he's a man for the melodies.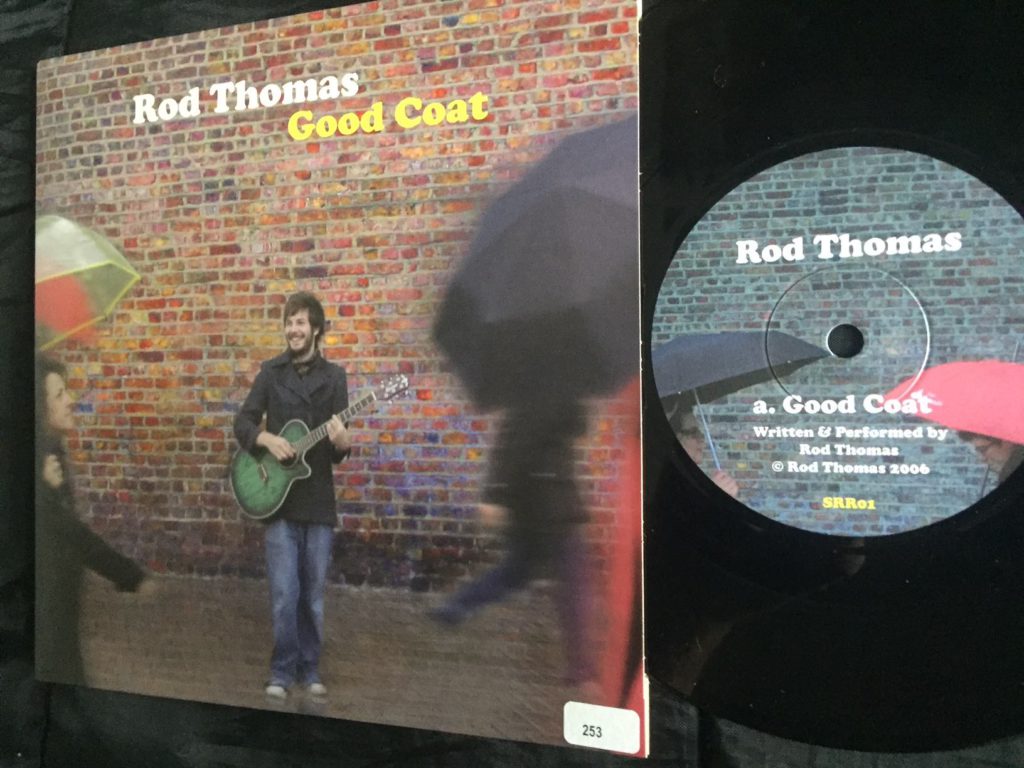 ---
48.35
GNARLS BARCLAY – Smiley Faces – 12″, single-sided, etched – Warner Brothers – 2006
We all know some of the greatest music hasn't seen/will never see a chart position but this is the sort of tune I'd have in the mainstream anytime.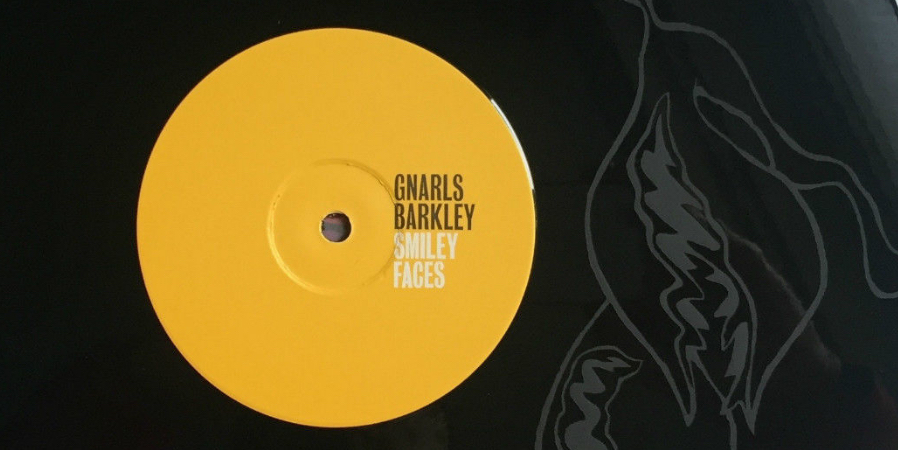 ---
51.20
FREDERICK AND NINA – Running – 7″ – Council Folk Recordings – 2001
Right up my street. I'll have a small bet the brass blast (at least?) is a lift, and maybe somebody will tell me it's from some massively well know tune, at that. Oddball brilliance on a near unknown label, the latter lasting twice as long as this single – ie, it released two singles… whereas this single just, errr… released itself. Moving on! Paul Jason Fredericks is the brother of Sideway Shuffling and Rock a Doodle Dooing Linda Lewis, so a more than decent set of vocal pipes is in the genes. I saw him performing on stage with Two Banks Of Four at London's Dingwalls in 2000… and he's another who'll be back here at some point.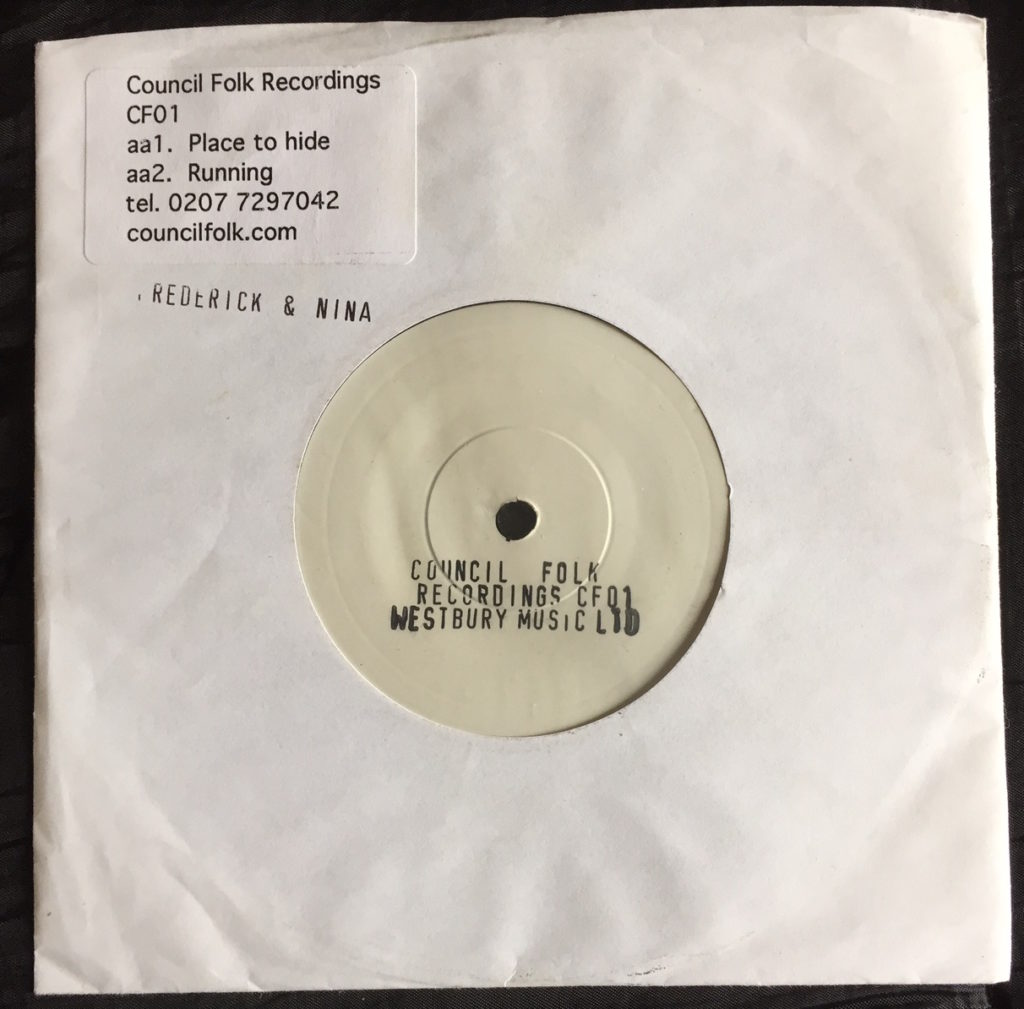 ---
54.20
MICHAEL KIWANUKA – You've Got Nothing To Lose – 7″ – Third Man Records – 2014
Old skool singer songwriting, in the style of Bill Withers, Terry Callier, Richie Havens and others but finding its time again with Mr K and his only release to date on Jack White's label. I just saw he was born in 1987 and thought, 'He's a goddam kid!' But, he's nearly 30! Aaagghh, time marches on – as a proof reader used to say to me on a daily basis. Keep doing it your way, Michael.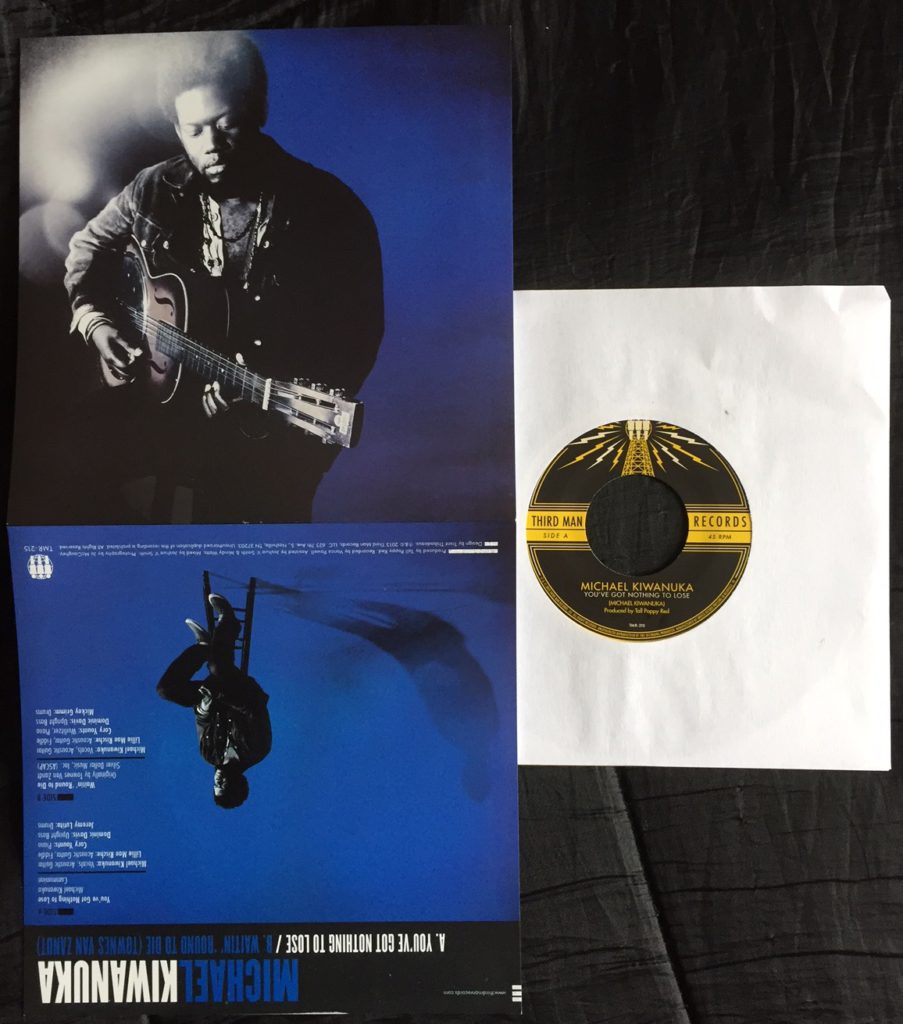 ---
57.32
JIM CROCE – Time In A Bottle – You Don't Mess Around With Jim, LP – Vertigo – 1973
And a singer-songwriter from a previous era. A man with a beauty of a song… but a dubious moustache. Aren't they all? Sadly, Jim was killed in a plane crash in 1973, less than two years after his breakthrough and it would have been cool to hear what he would have come up with in the years that followed.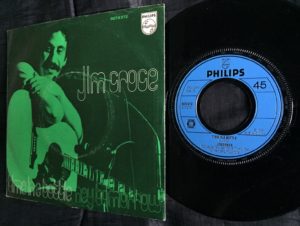 ---
WINKLES 1982, Pt 1 (Big Guns +)
It was a very good year in our club, with the whole of this hour being releases from 1982 that made it to our decks.
01.00.03
THE CHAMELEONS – In Shreds – 7″ – Epic
Thundering club favourite.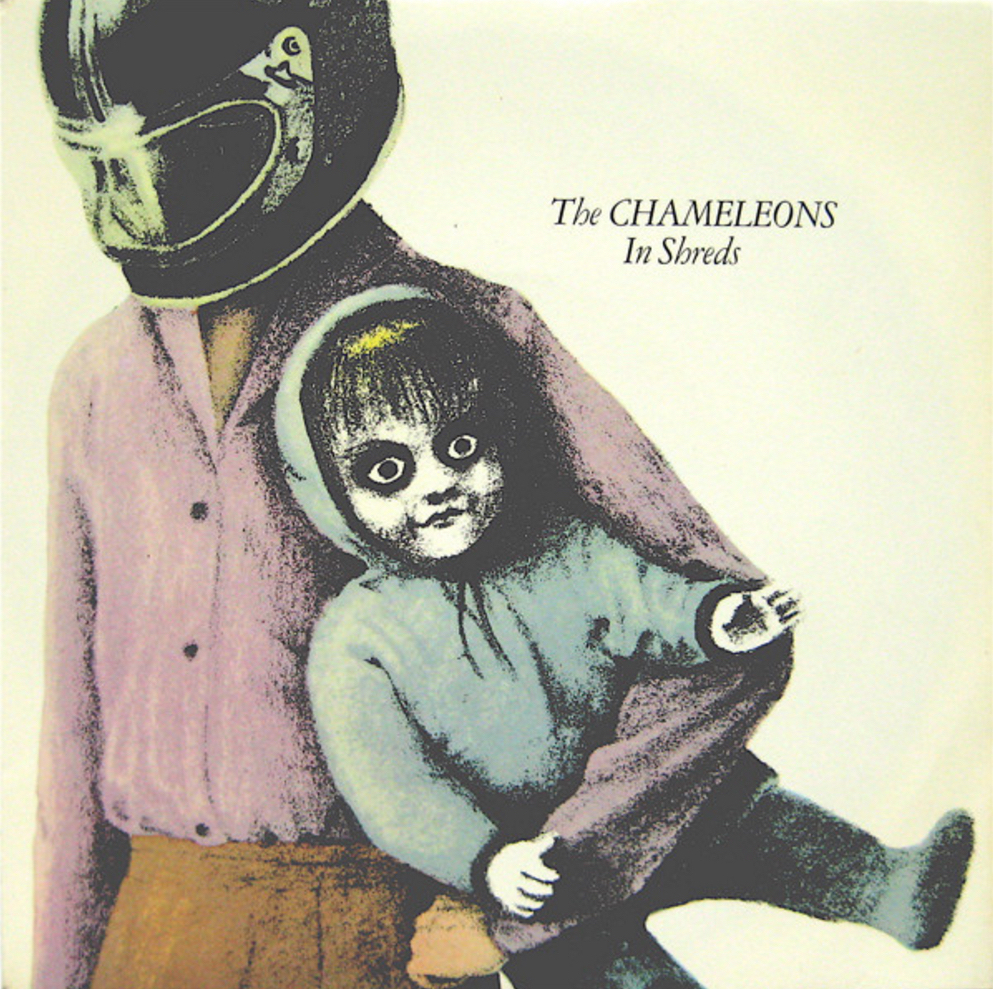 ---
1.08.11
THE CURE – Hanging Garden – 2×7″ – Fiction
A tune that would get both the alternative crew and the burgeoning goth throng on the dancefloor. Mr Smith's hair was sprouting well by these times, so that helped.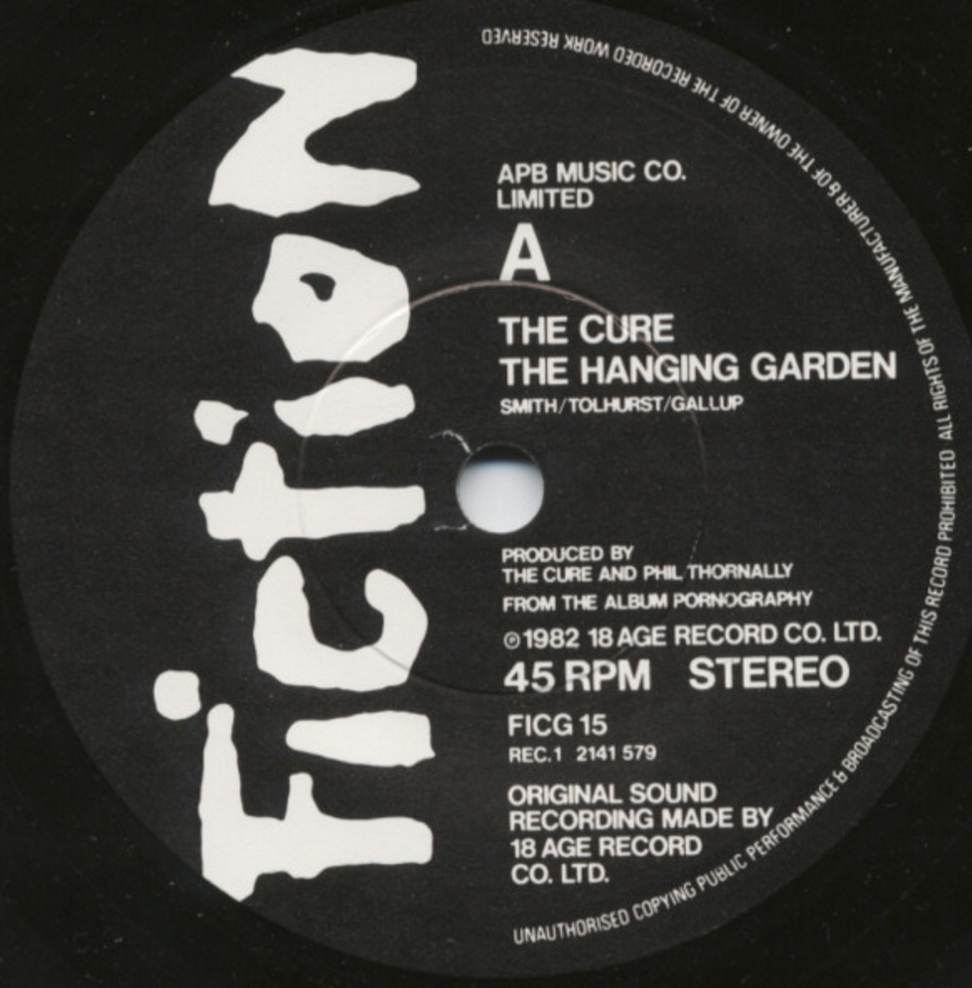 ---
1.08.11
23 SKIDOO – Kundalini – Seven Songs, LP – Fetish
After they left their indie guitar phase and before they were running yards of tape loops around microphones and bigging up bells with the Gamelan thing – but they still found time mid 1982 to pare down to the core trio of Alex and Johnny Turnbull, plus Fritz Catlin. Their history neatly compressed here.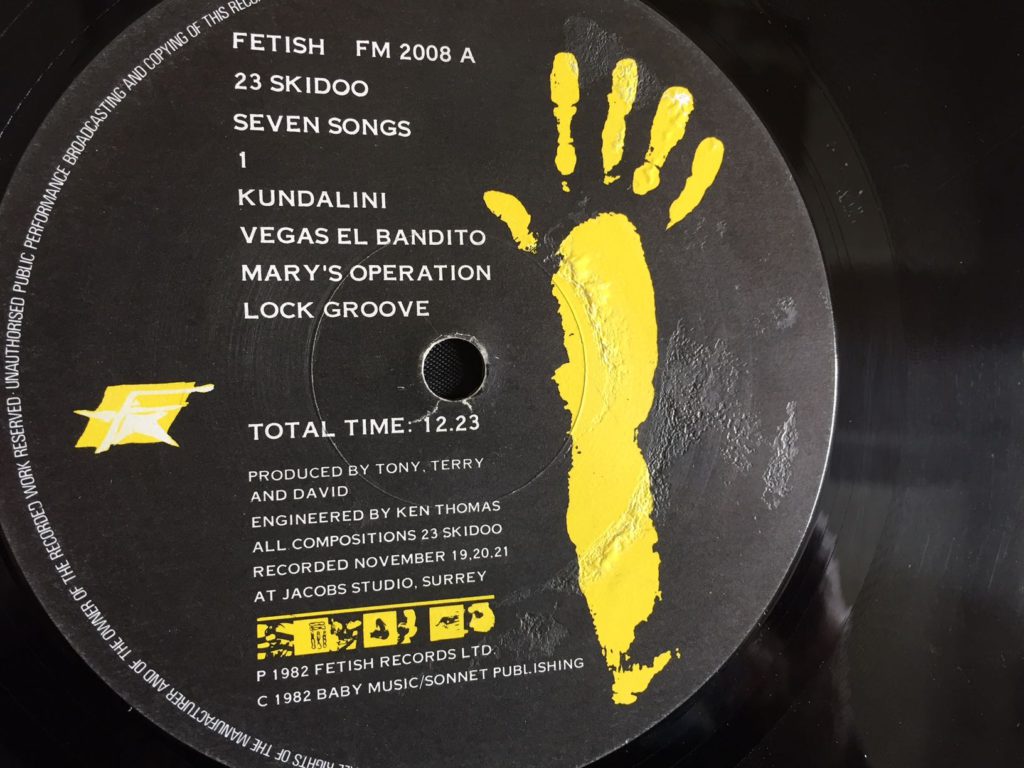 ---
1.12.09
CABARET VOLTAIRE – Yashar – 2×45, 2LP – Rough Trade
They didn't come much bigger than this tune on alternative Wednesdays in downtown Bedrock, and a couple of years or so later I did a very primitive mash up of this and the Peech Boys' Don't Make Me Wait on a TEAC 4 track reel-to-reel which worked enough for me to brave playing it in the club.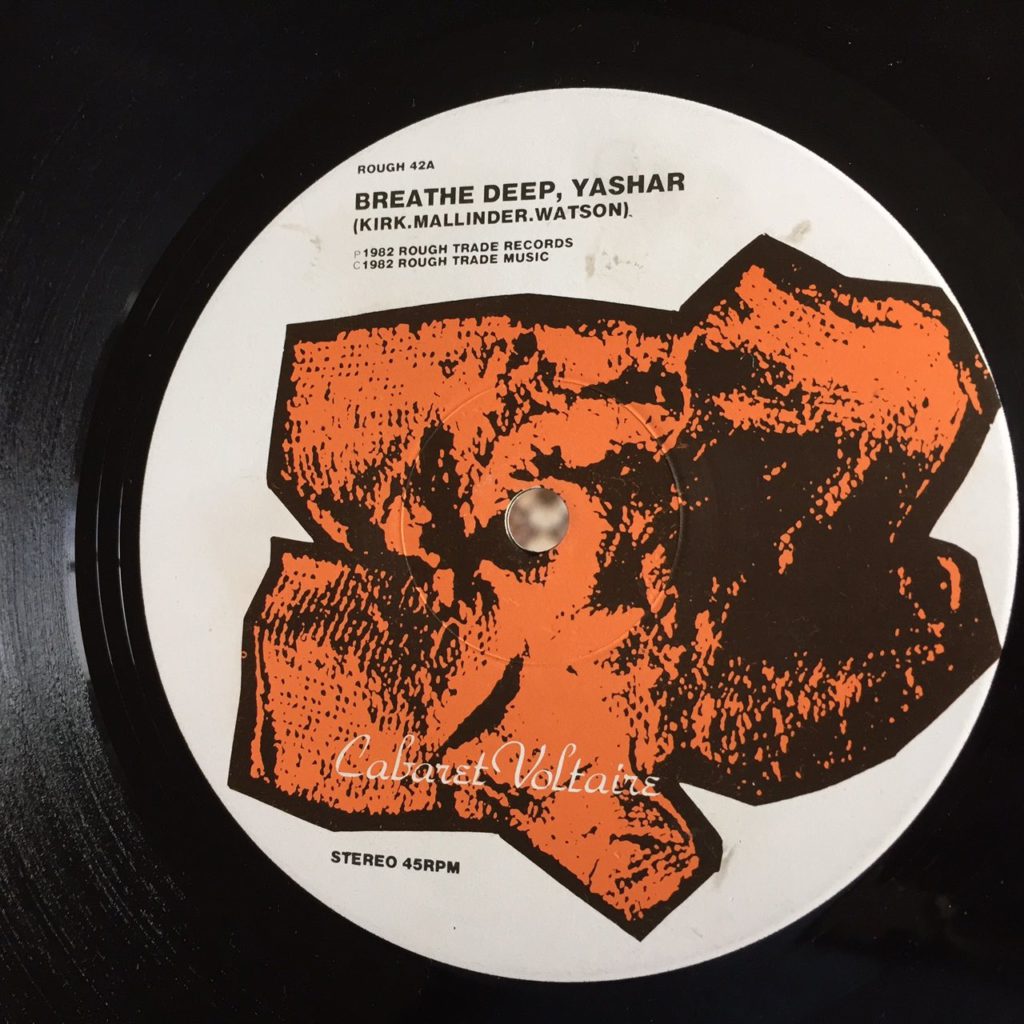 Masterbag, #11, 10-23.6.82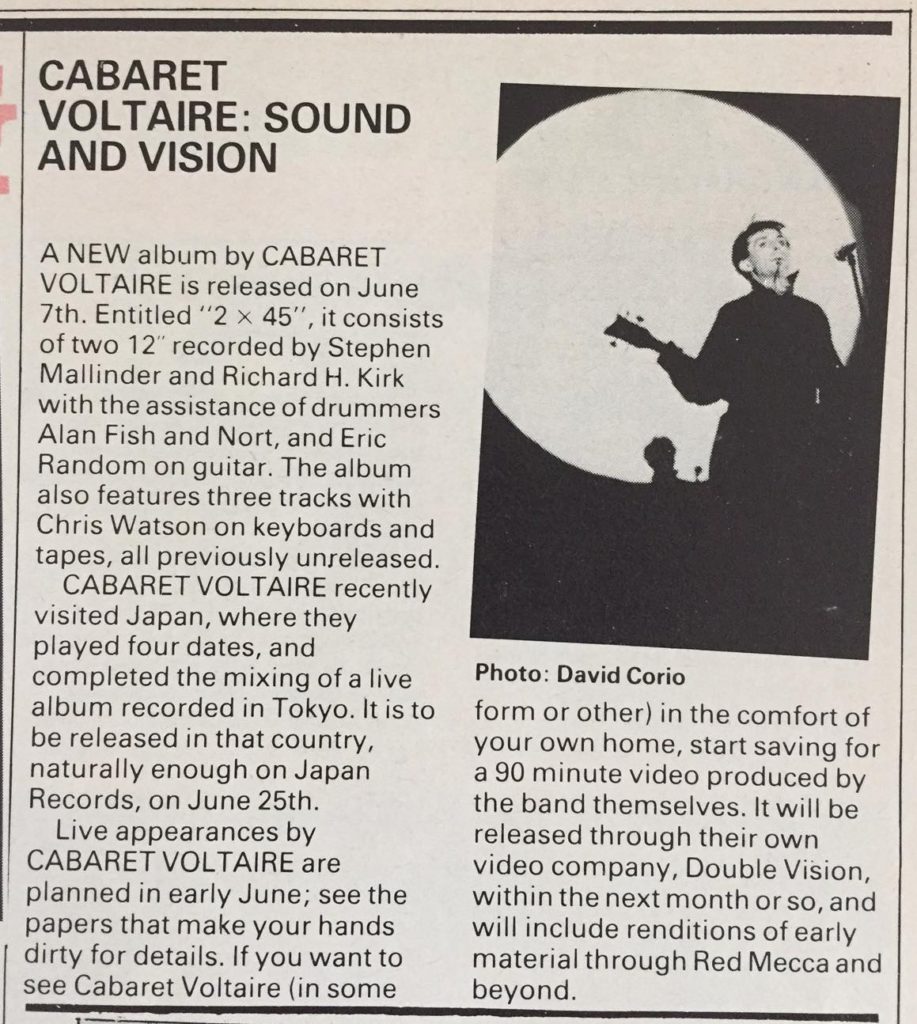 ---
01.16.51
A Certain Ratio – Knife Slits Water (Album Version) – Sextet, LP – Factory Records
It's always been the album version for me.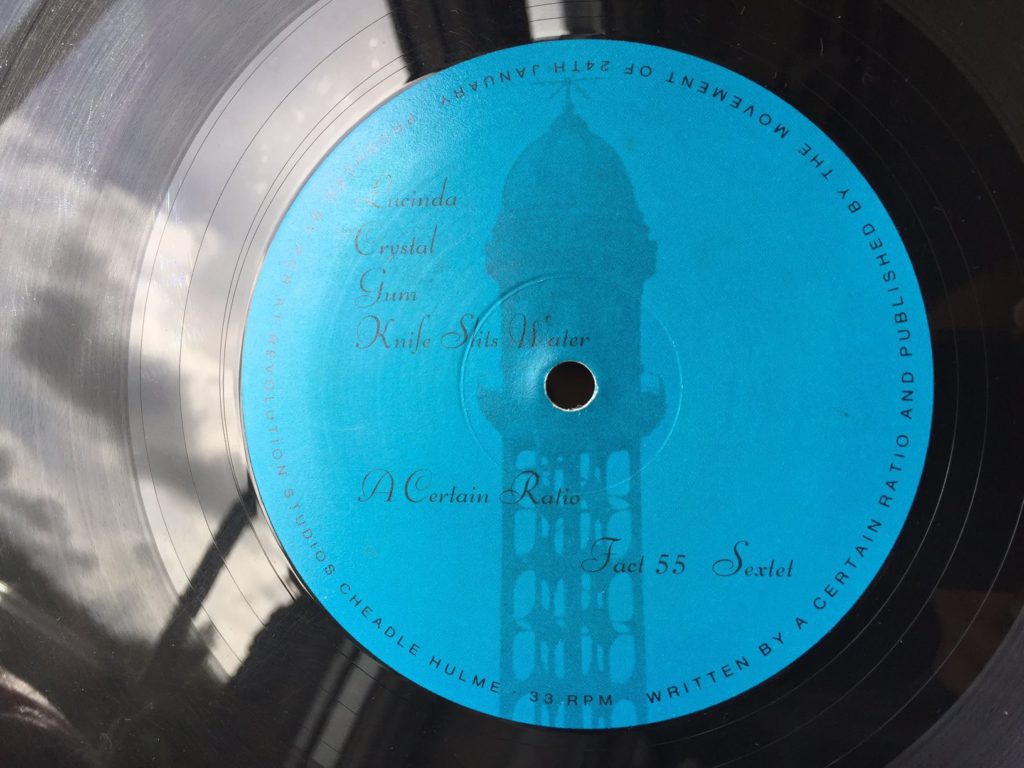 Masterbag #18 (Keith Alcorn), Autumn '82
'I know I'm taking a vast liberty… in reviewing something that which featured in the listings two months ago, but some things just can't be ignored. The sound of A Certain Ratio is always welcome on my turntable – and if they are shunned, misunderstood strangers to yours, make this a splendid introduction – it's a lift. YOu can keep fit with 'Shack Up', jog on the spot with 'Do The Du', slum with 'Guess Who', but learn how to dance anew to 'Knife Slits Water'. Rashly, not a better record have I danced to recently. Conclusively, if you slip your body into the rhythms, and then push and glide, you'll gain more from this than that… that plodding, elephantine beat route of the hard funk with a soft centre of complacency. If I were to say it is possible to derive triffic satisfaction from the hardness of the slapping bass breaks, the backbeat that runs through like the skilful blur of a bouncing basketball, the tweetering noises that remind me of Japanese electronic jazz funk (where can one find those records?) would that explain the fascination?' – Keith Alcorn, Masterbag #18, Autumn '82.
---
01.24.06
BLANCMANGE – Feel Me – 12″ – London Records
A big spacious production and just prior to them becoming a 'hit' band, with this resting at #46 in the UK charts.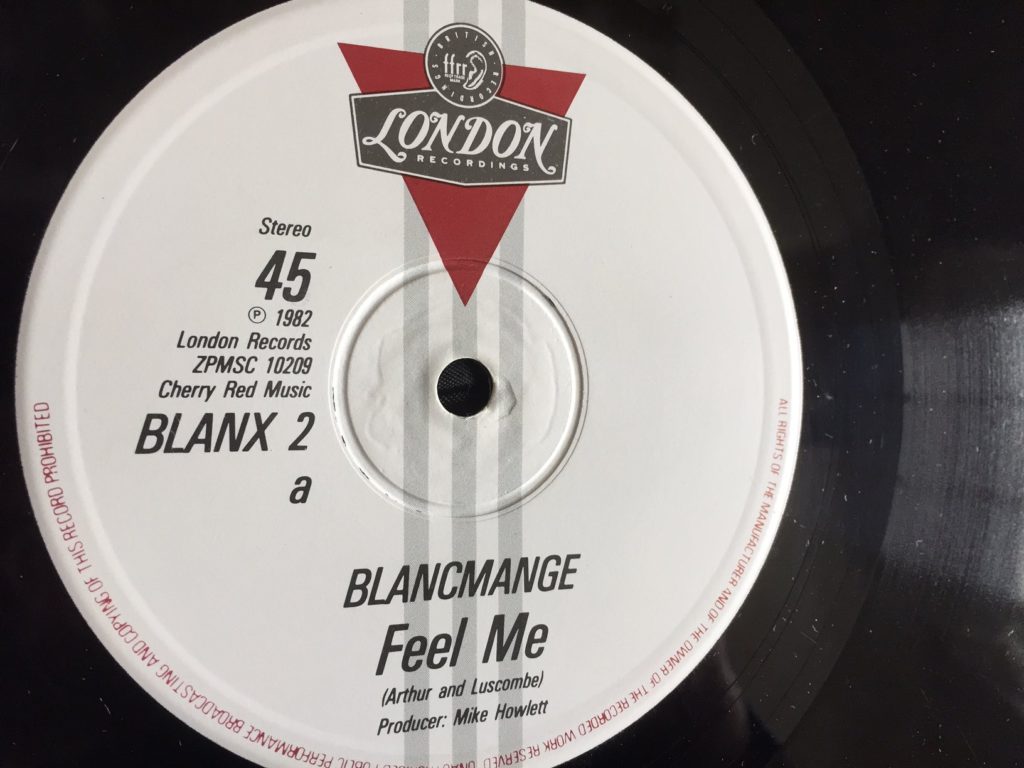 ---
01.28.54
THE SISTERS OF MERCY – Floorshow – 7″ – Merciful Release
My original copy went through the wars. Played a lot, I had to keep the Sisters' Bedford crew happy. Big shout outs to Simon and Matt Parker and the rest. They became part of a loyal travelling following for the band.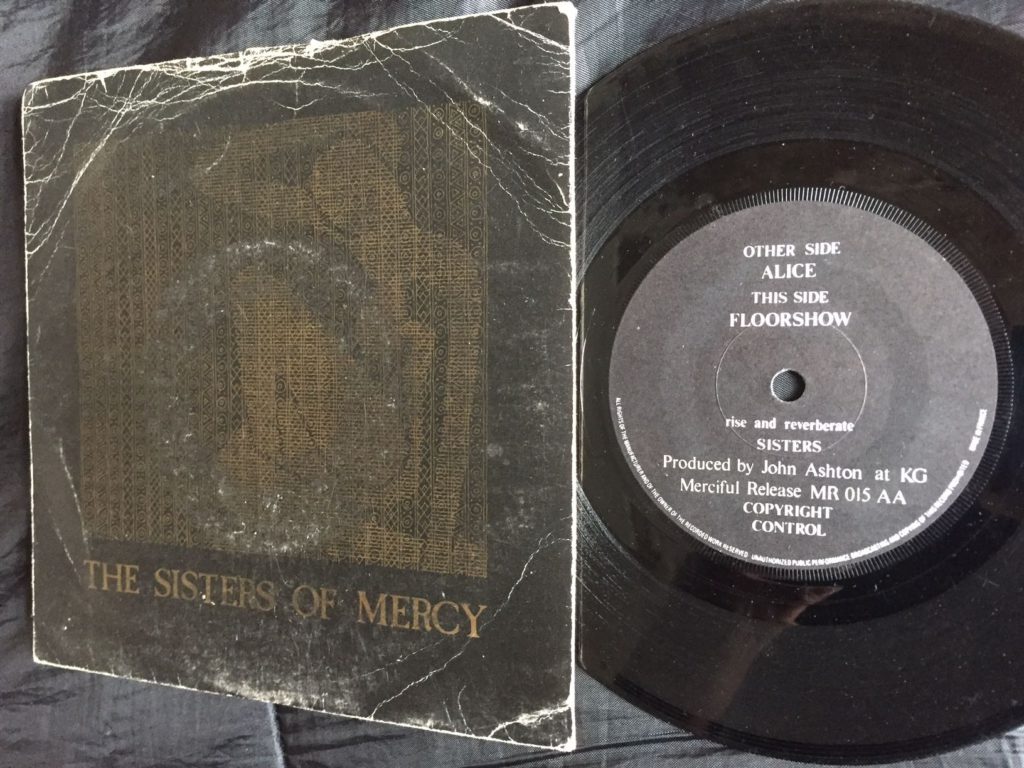 ---
01.32.19
PAUL HAIG – Blue For You (Interference Mix) – 12″ – Interference, Les Disques Du Crépuscule
There's a great performance of this on utuube from Switch (Channel 4) in 1984. Two of the coolest looking backing vocalists and Mr Haig leading from the front. Still a man to keep an eye and ear on.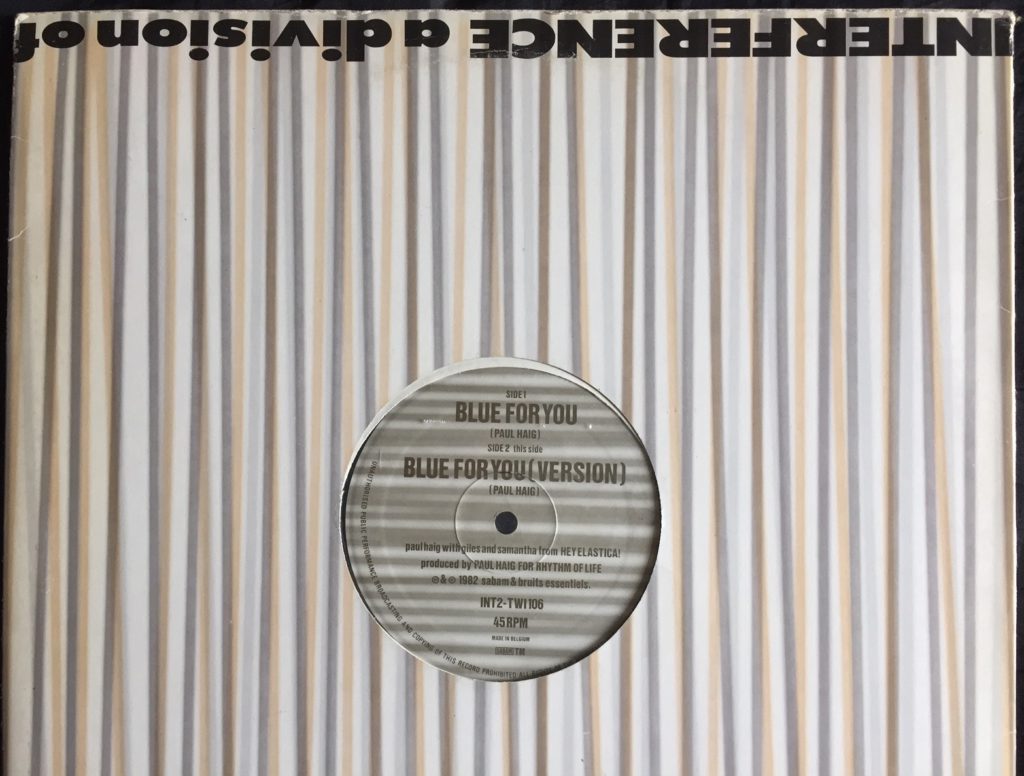 Masterbag, #10, 27.5-9.6.82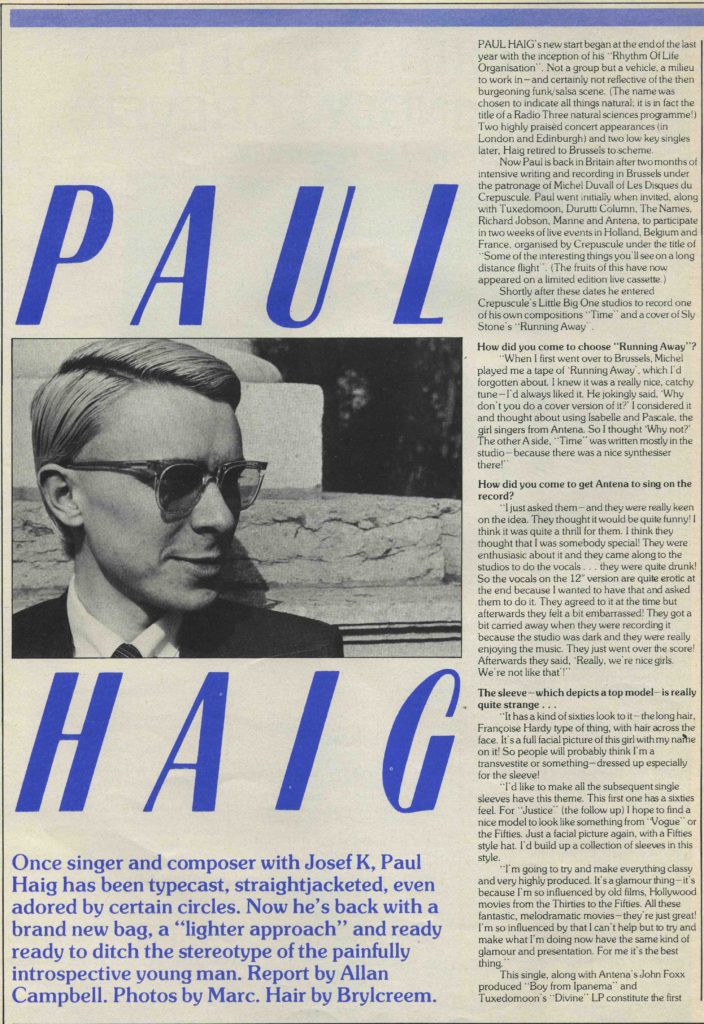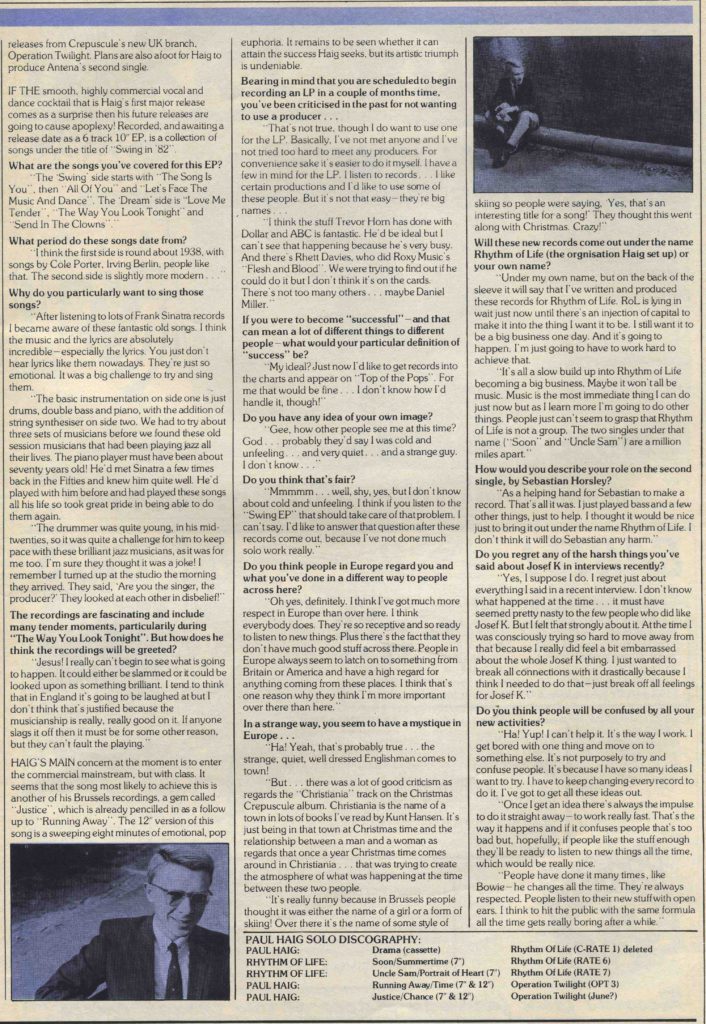 ---
01.36.53
SHRIEKBACK – My Spine Is The Bassline – 12″ – Y Records
Their biggest tune at our club is for another 41 Rooms' day but released on Sept 17 in 1982, this more than did its bit. Reviewing in the September issue of Masterbag (#17) Mick Middles, though, was slightly less supportive.
'Shriekback are far too facile. This thing they call "My Spine", on Y Records, is a dismal affair, loaded to the bulwarks with far bass and rancid choppy guitar. Immaculate production, porous conception, premature ejac… '
My US promo copy pictured.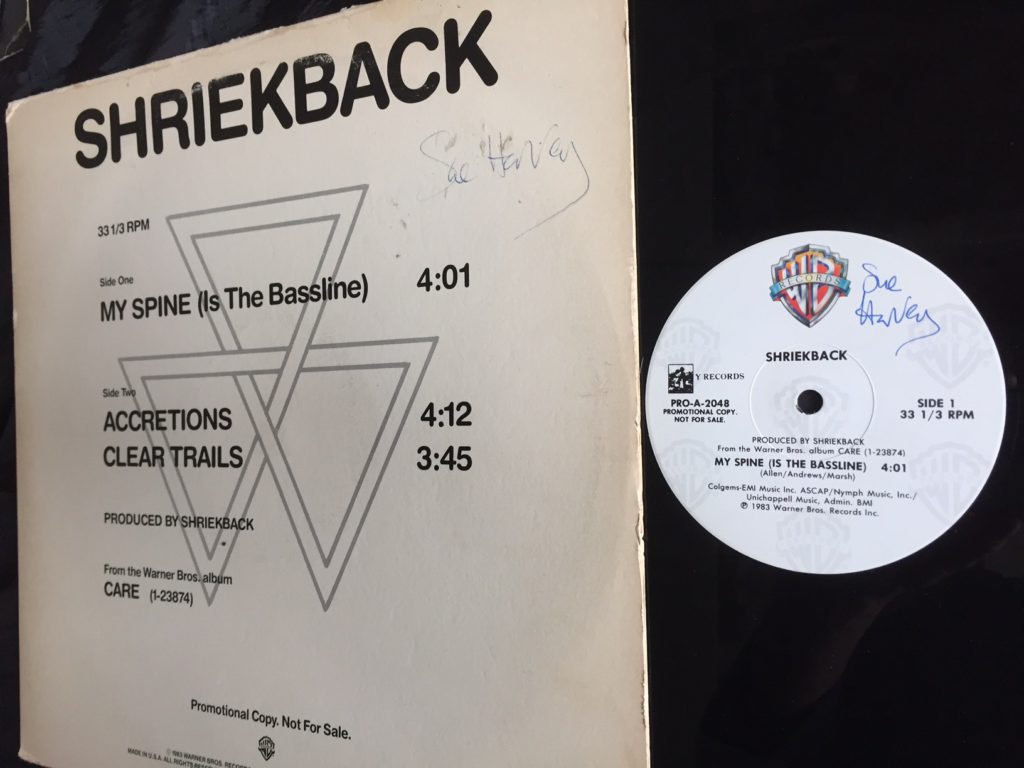 Masterbag #13, 8-21.7.82 and some bits from prior to Bassline.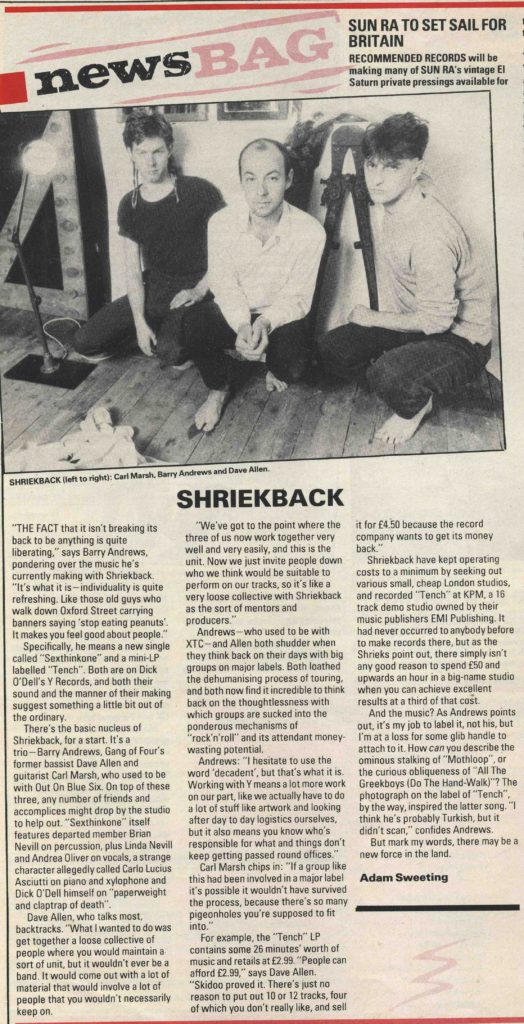 ---
01.40.39
FIAT LUX – Feels Like Winter Again – 7″ – Cocteau
With Bill Nelson producing and releasing on his label, this was going to have a certain class about it, and it hit the spot for a good few people I knew.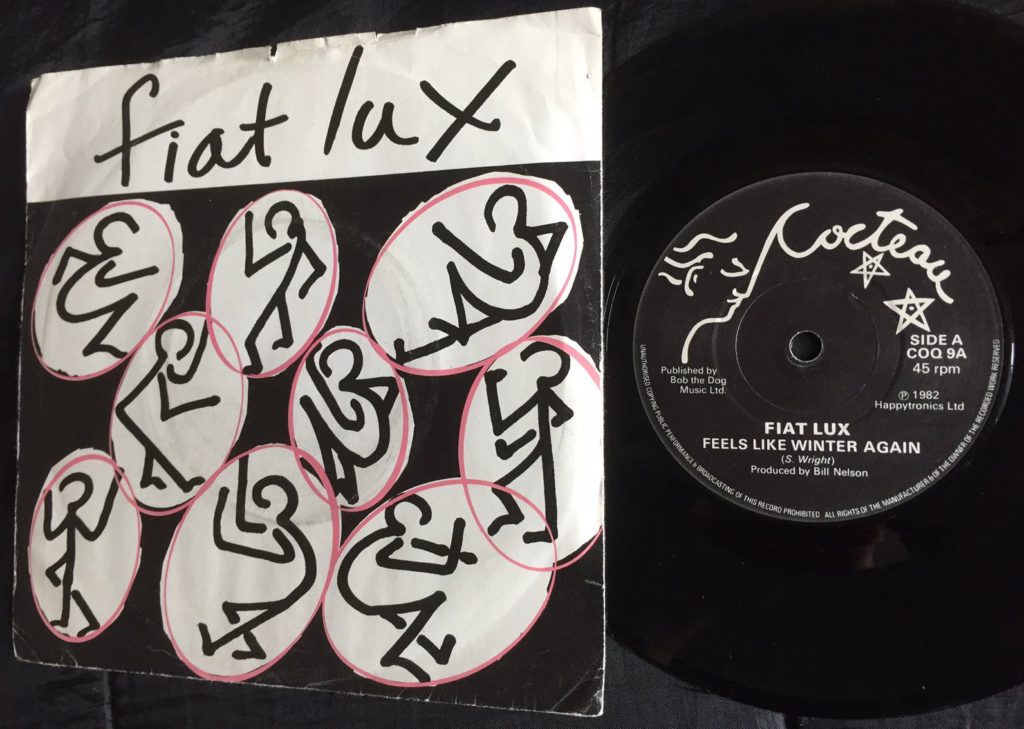 ---
01.44.55
THE PSYCHEDELIC FURS – Love My Way – 2 x 7″ – CBS
'There's an army on the dance floor… ' pipes up Butler Rep… and in our club I seem to remember with this tune it involved more than the usual number of girls.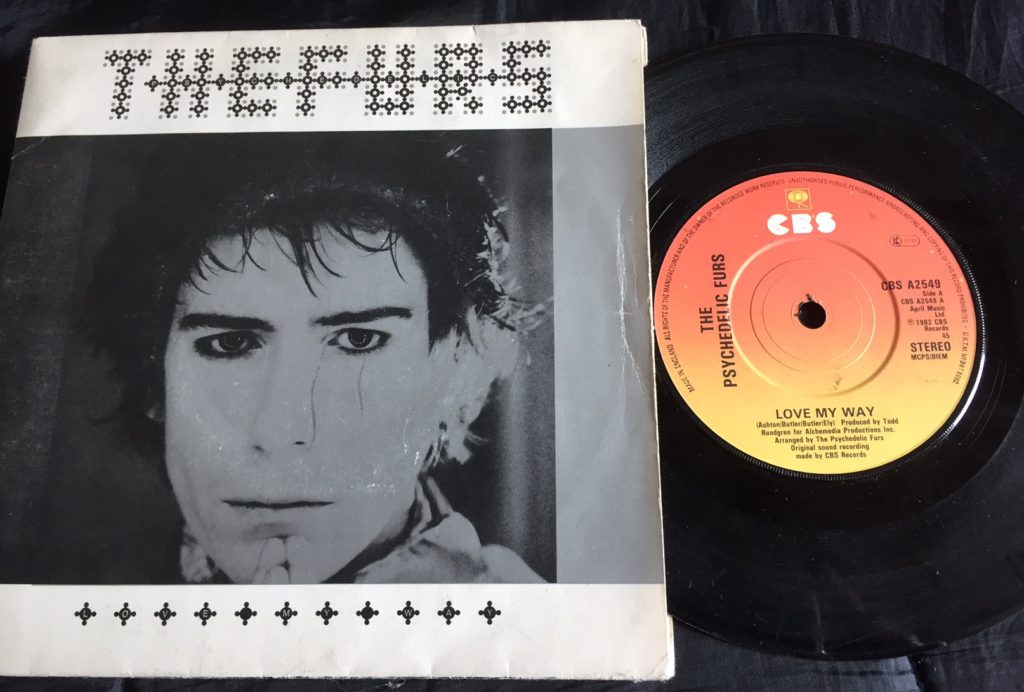 Photocopy of my Aylesbury Friars ticket, 12.5.84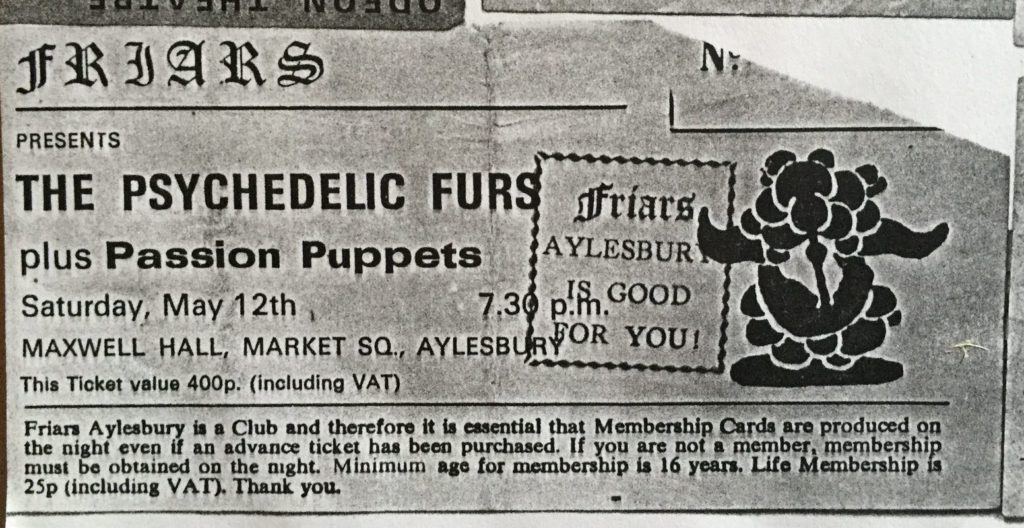 ---
01.48.13
PLACEBO – Poppy Dance – England's Trance, LP – Aura
It's been a popular name for bands but this is obviously the new wave era version. From the first of their two albums and the lead side to the second of their two singles. By 1983 they were gone, but it's only occurred to me in recent times vocalist, Michelle Wild sounded a good bit like Penetration's Pauleen Murray.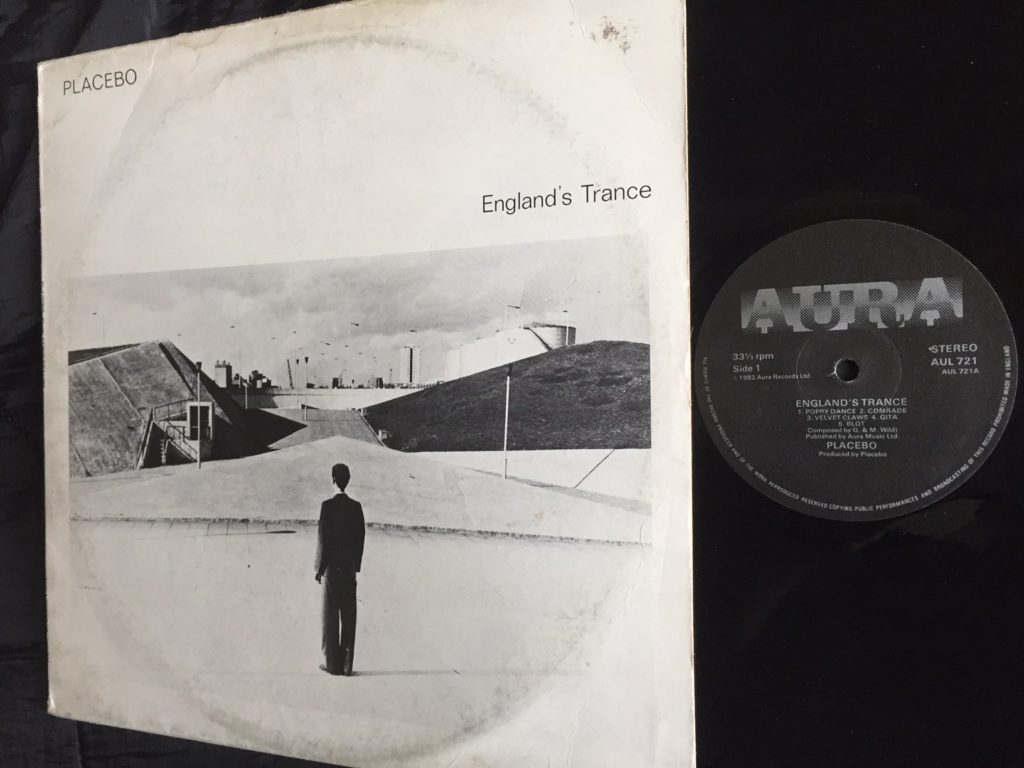 ---
01.51.26 
WILD SWANS – Revolutionary Spirit – 12″ – Zoo Records
Being their debut single (early March '82), this one came out of nowhere but made its mark as much as anything in the alternative/indie/new wave world of this year, reaching #10 on John Peel's (listener votes) Festive 50.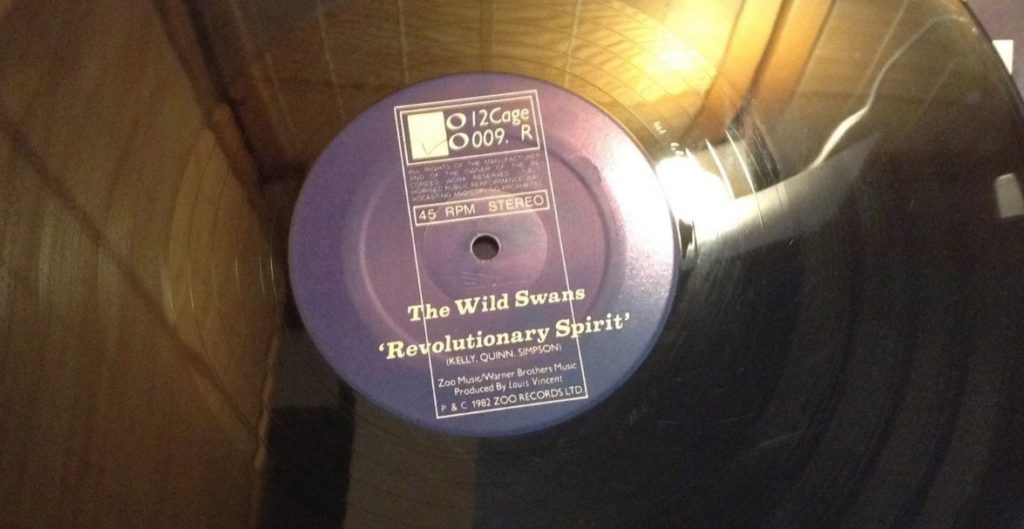 ---
01.55.32
THE PASSAGE – XOYO – 7″ – Cherry Red
Sounds increasingly cheerier as the years roll by.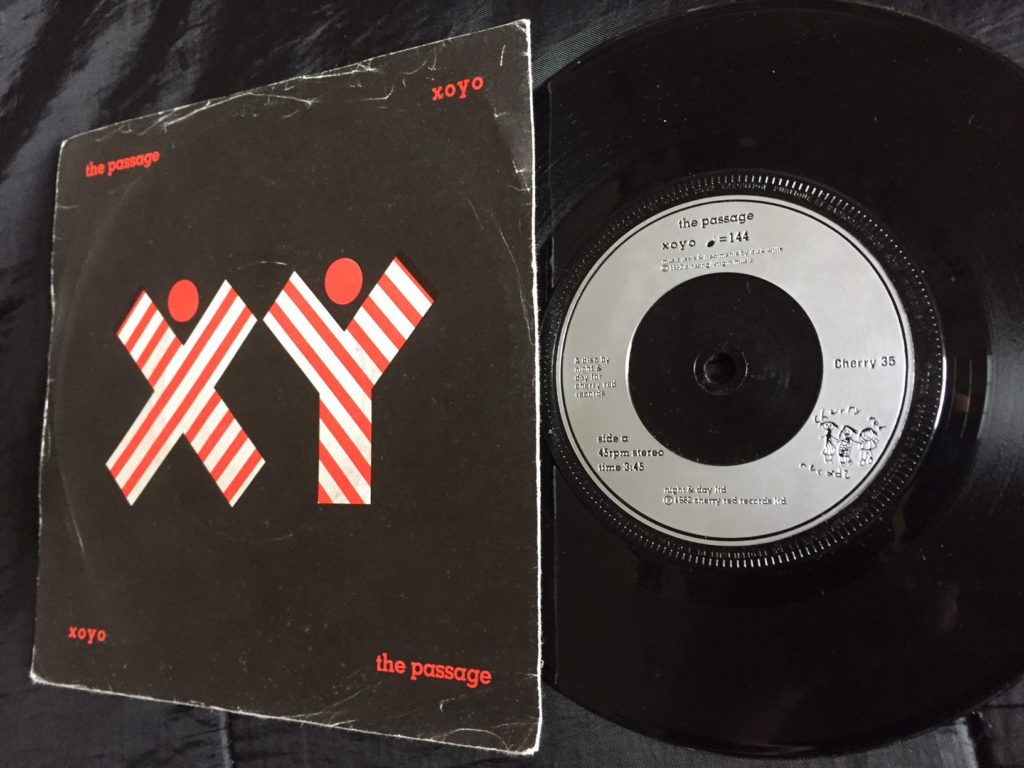 Masterbag #13, 8-21.7.82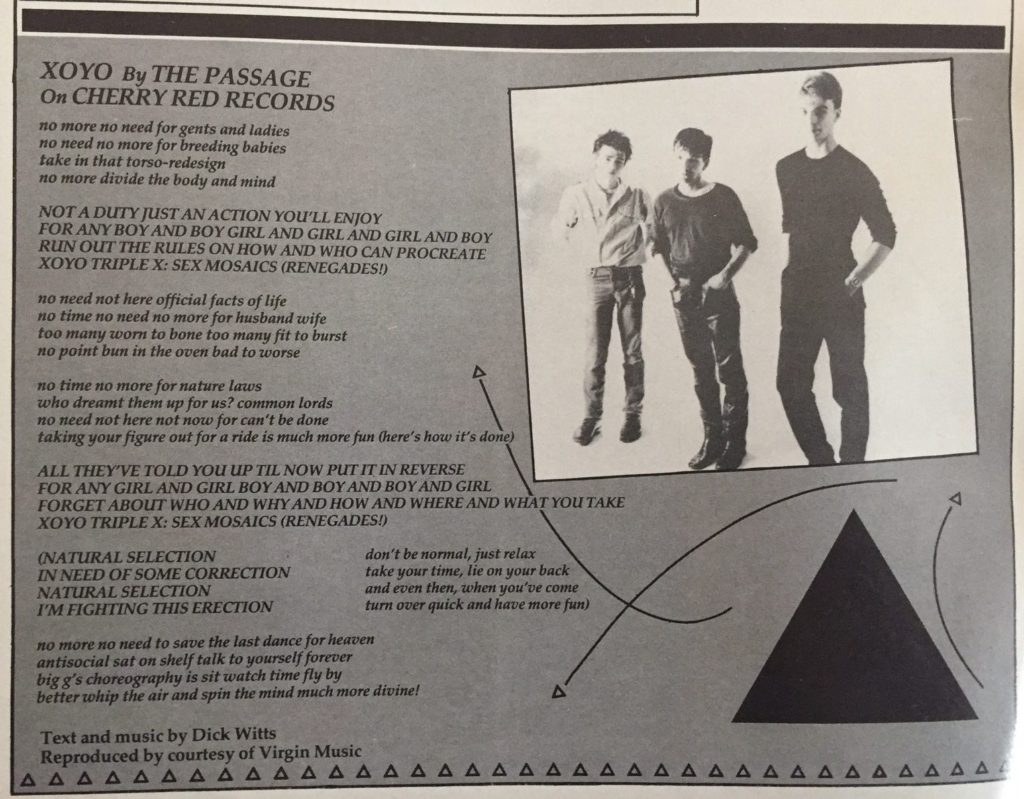 ---
01.59.19
RIP, RIG AND PANIC – You're My Kind Of Climate – 12″ – Virgin
Slacker funk from Bristol, with a young Neneh Cherry strutting her stuff vocally… and the look of another 7″ that went through the wars of my cardboard(!) 7″ box at the club – more often than not spun by me next to The Higsons' I Don't Want To Live With Monkeys. As an aside, I remember New Order's manager, Rob Gretton telling me at their North London Poly soundcheck in Jan '82 that the Rip Riggers had recently had 200 on their guest list at the same venue. I think he'd just been in some discussion with the promoter about how many he had on for his band's evening, but he was impressed with RR&P's 'approach'. Not as impressed as others might have been by the number NO then had at one of their infamous hometown gigs years later (Manchester Apollo, 1998?) when it reached a few more hundreds. 🙂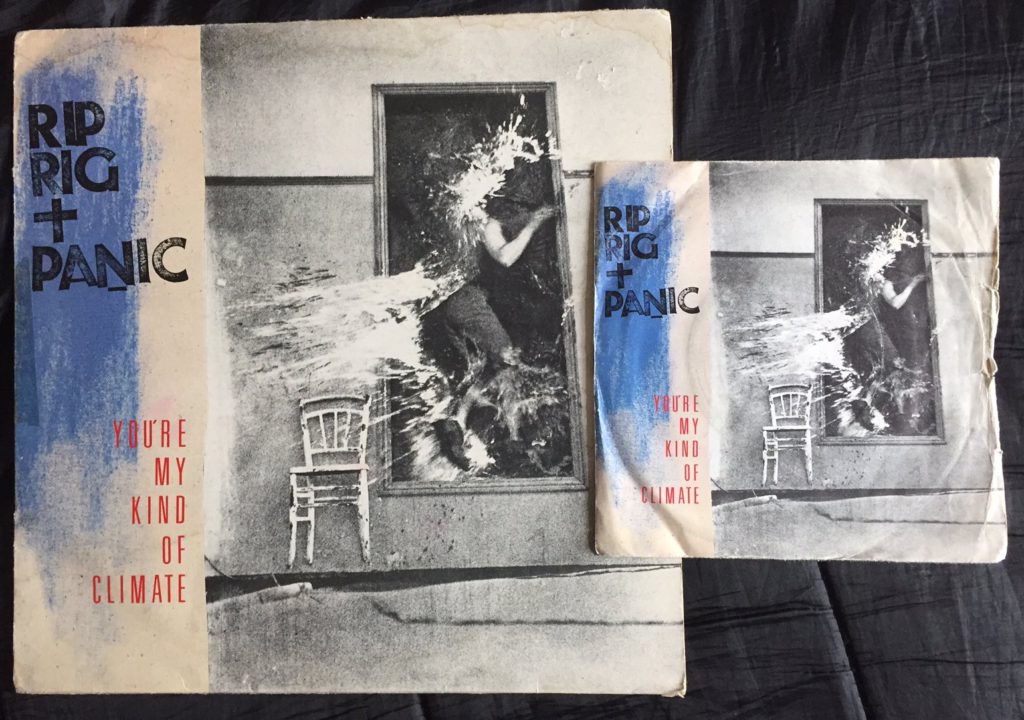 ---
Another Winkles 1982 hour (Pt 2) in two shows time – #21 on Nov 13.
Show 20 before that?  As of Saturday Oct 15, absolutely no idea.
Dec