PLAYLIST 100 uploaded Feb 6, 2022
Celebrating show #100 with 4hrs of 21st Century 7″ cheeriness!
Unsurprisingly then, this one is 100% vinyl friendly.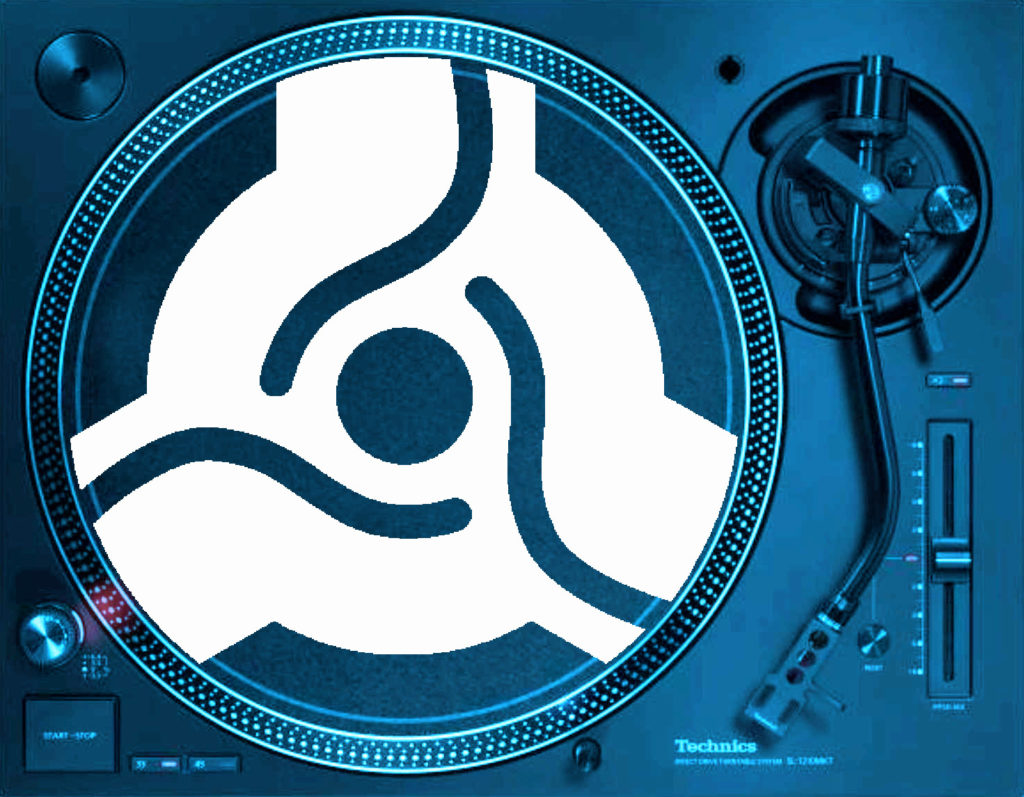 The occasionally-mentioned-in-these-parts big bunch of early 60s singles that arrived with a second hand Dansette my dad bought and the arrival of two of the Beatles' (She Loves You and I Want To Hold Your Hand) given to the Hickey household by our next door neighbour, all around 1964, were the start… and the 7″ has been my favourite music format ever since. With a great tune on the A side it's as close to perfection as a physical format can get and whereas the previous ninety nine 41 Rooms shows might all have included a 7″ or three, let's hear it for nearly seventy of my fave vinyl 7s released since 2000.
---
Any track marked * has been given either a tiny or a slightly larger 41 Rooms 'tweak'/edit/chop.
---
00.00
(Intro) THE FLAMINGOS – Stars (Edit) – Unreleased demo – 1983 Episode #1 for info.
---
00.41
NEW ORDER – Everything's Gone Green (Cicada Remix) – London – 2005
Mess with the band's early electronic manoeuvres and you're on very shaky ground with me but even though you've got to dig deep to find any New Order 7s this century this is a great remix. The upfront pedestrian (even clunky?) beat would easily kill a bunch of other tunes but it works well here with the eery feel given this mega statement of a track from a pivotal period in the band's journey.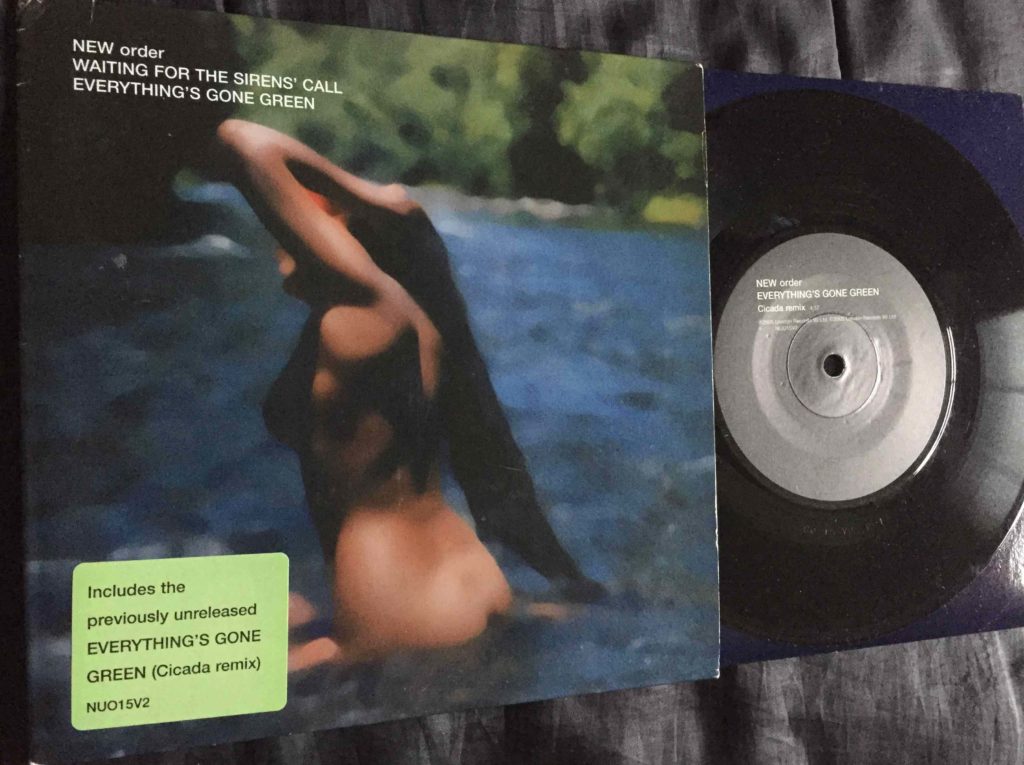 ---
04.52
THE DUKE SPIRIT – The Step And The Walk – You Are Hear Music – 2007
Sounding just right… just here. Indie rock goodness.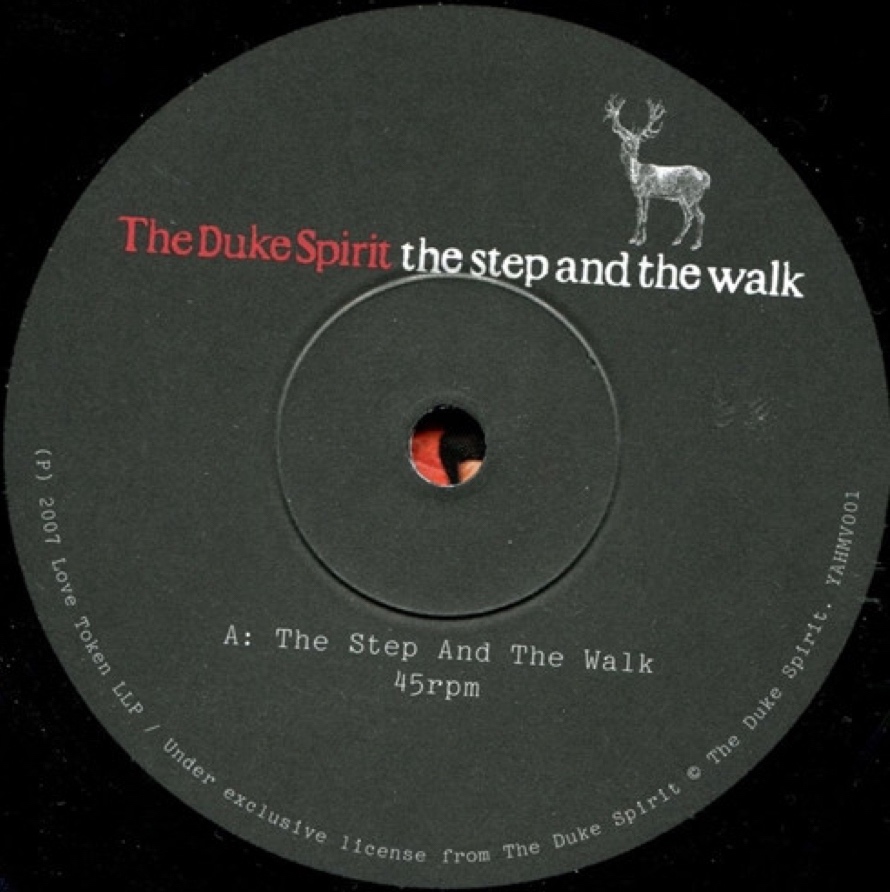 ---
08.08
PVA – Divine Intervention – Speedy Wunderground – 2020
A mighty debut single I'd have spun in our club back in 1981, if it wasn't for the fact the band members weren't even born… and though it's not vital, if anyone can decipher what number copy I have (see below), do let me know.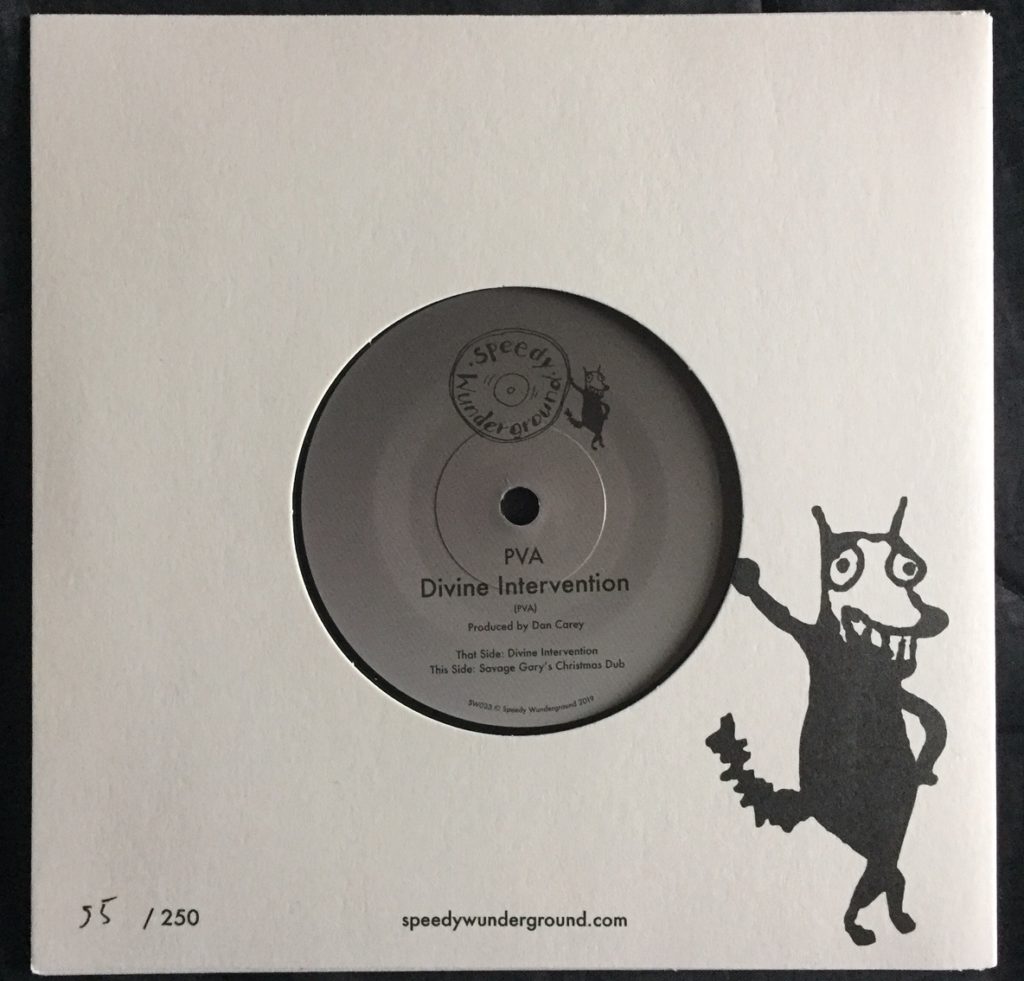 ---
11.46
WORKING MEN'S CLUB – Teeth (Extended Mix) – Heavenly – 2019
More post punk feel electronics from modern day bright young things.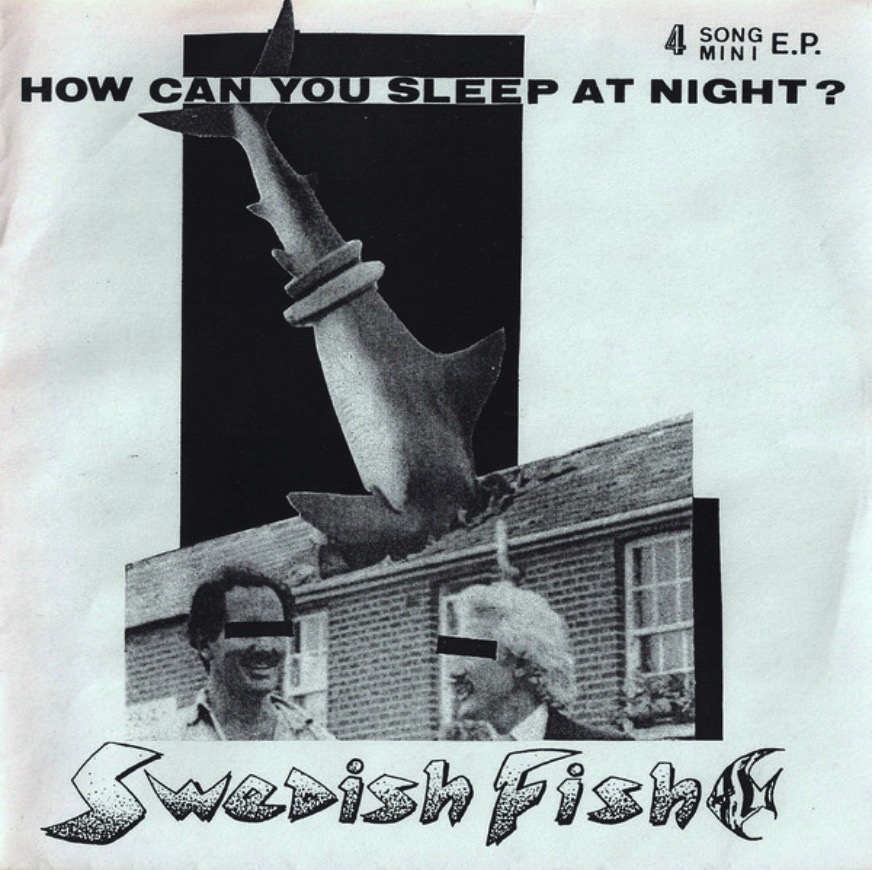 ---
17.32
DRAGONS – Here Are The Roses – Ohm Recordings – 2007
One of a handful of cracking tunes from their brief existence but the cynic in me feels if they had ditched the near uniform shades look for the video to this 7″ they might have survived a bit longer. Trying just that bit too hard to look… errr, I dunno. The image 'thing' can be a grey and difficult area for some.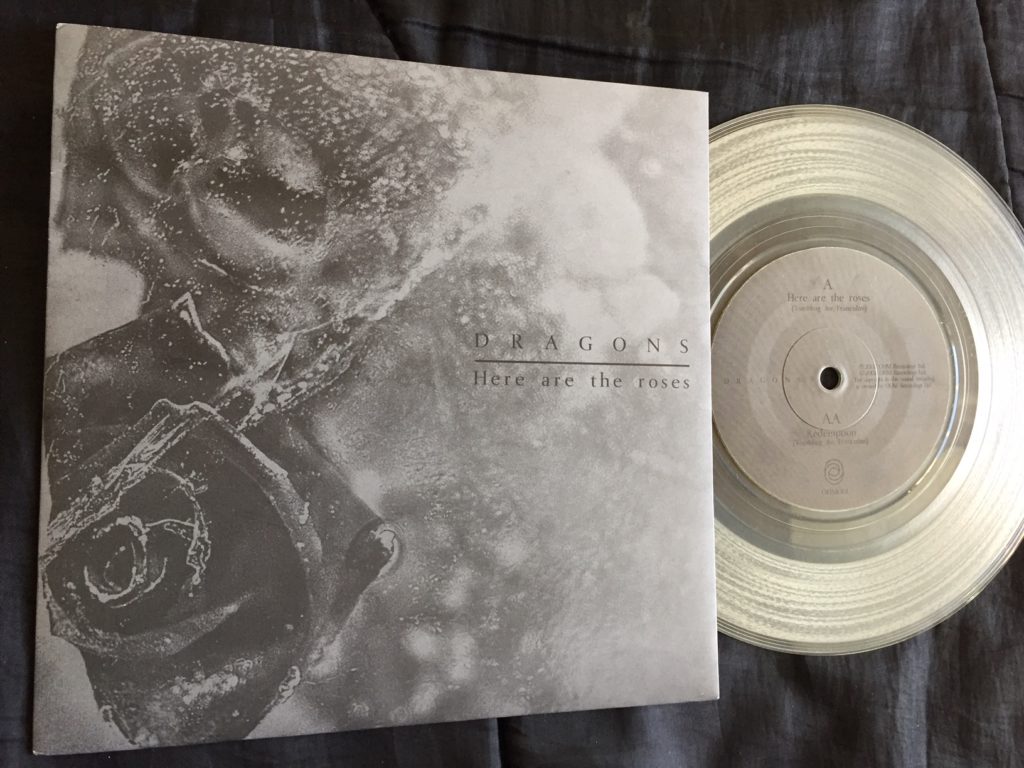 ---
21.36
EDITORS – All Sparks – Kitchenware – 2006
More of an early '80s 'feel'… maybe new wave'ish? The fifth single from their debut album, but the first to venture out from the single word title format. Spooky… or maybe not.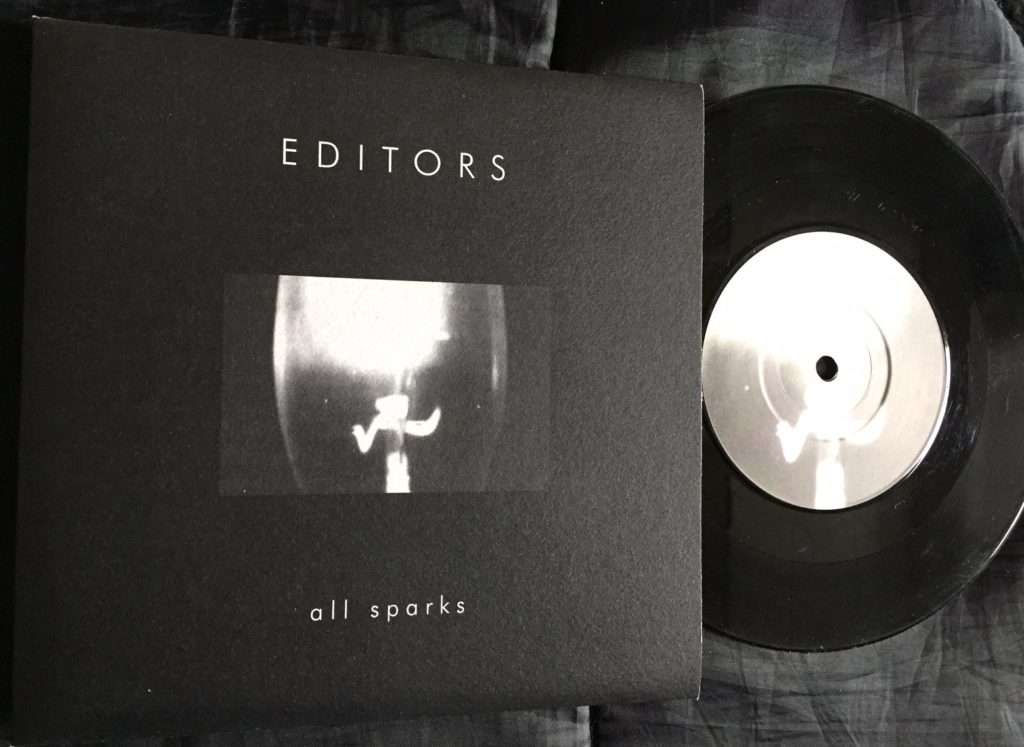 ---
25.01
DEPARTMENT M – The Second Prize – Too Pure – 2013
Storming stuff. The work of one Owen Brinley. His ex band, Grammatics, had a couple of prog rock-tinged tracks I liked. At the point I spun this on an earlier show there was a very cool live version of Second Prize on uuutuuube that in all its time had, stunningly, only amassed 700+ views… and the lone comment 'Owen is brilliant'. Sadly, it appears the vid has since disappeared, unless someone tells me otherwise. Releases on both Fierce Panda and Too Pure had failed to jump start OB to a higher profile, but he's sounded way too class an act to not be releasing music again at some point. 500 grey, heavyweight, hand numbered vinyl copies of Second Prize out there somewhere.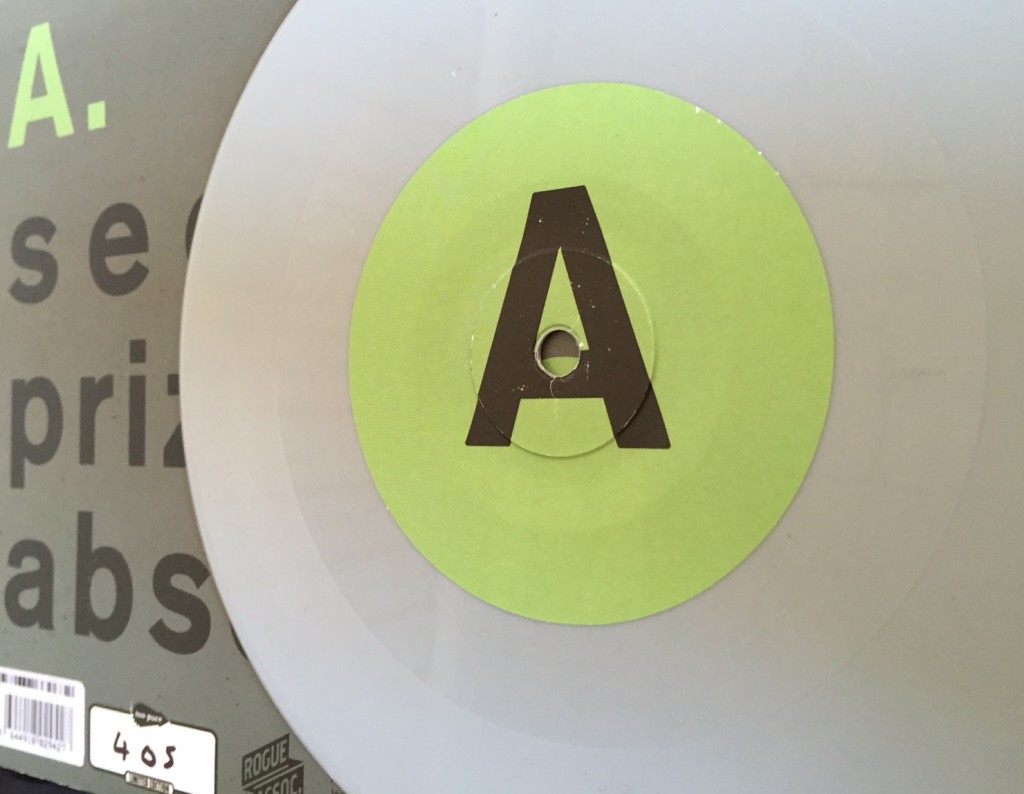 ---
28.55
UNKNOWN (MONKEY?) – Stupid – No label – Early 2000s
Sampling Sly and the Family Stone, with Charlie Manson's vocals adding some menace. Inventive, the way bootleg 7″s should be.
---
33.09
(DJ) PARKER – Penny Dreadful – Leisure Recordings – 2006
'Hip hop, don't stop'…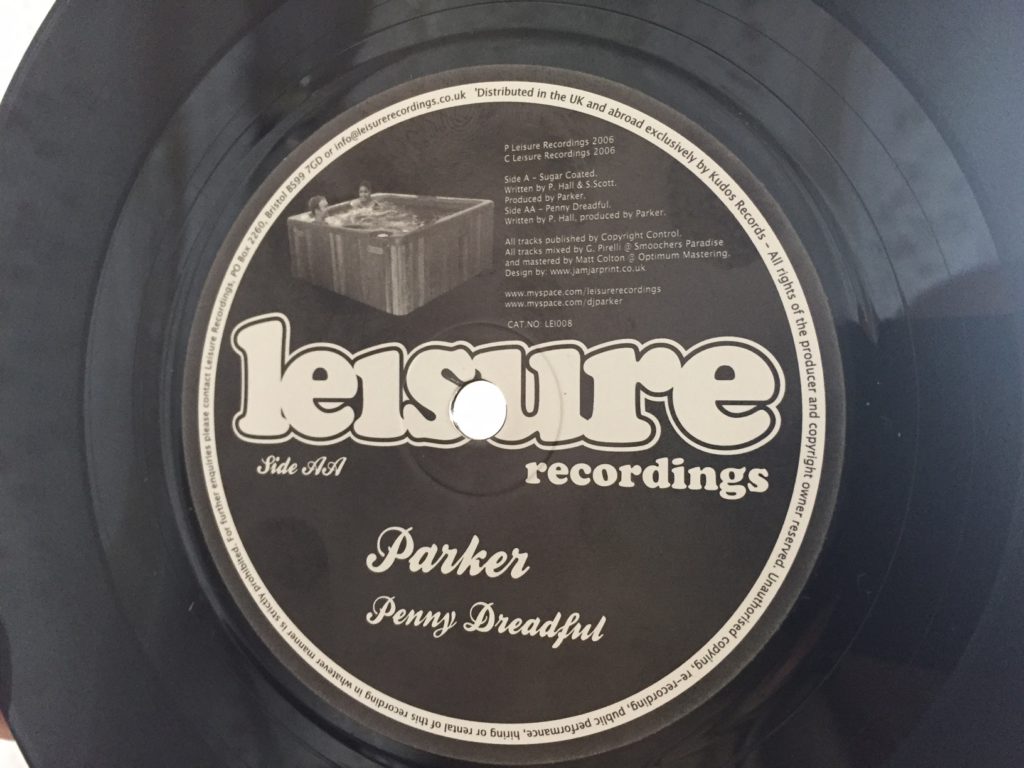 ---
36.37
THE GENE DUDLEY GROUP – The Hilo Bay Halfway (Gene Dudley Disco Dub Mix) – Wah Wah 45s – 2013
Hi's to Wah Wah heads, Dom Servini and Adam Scrimshire.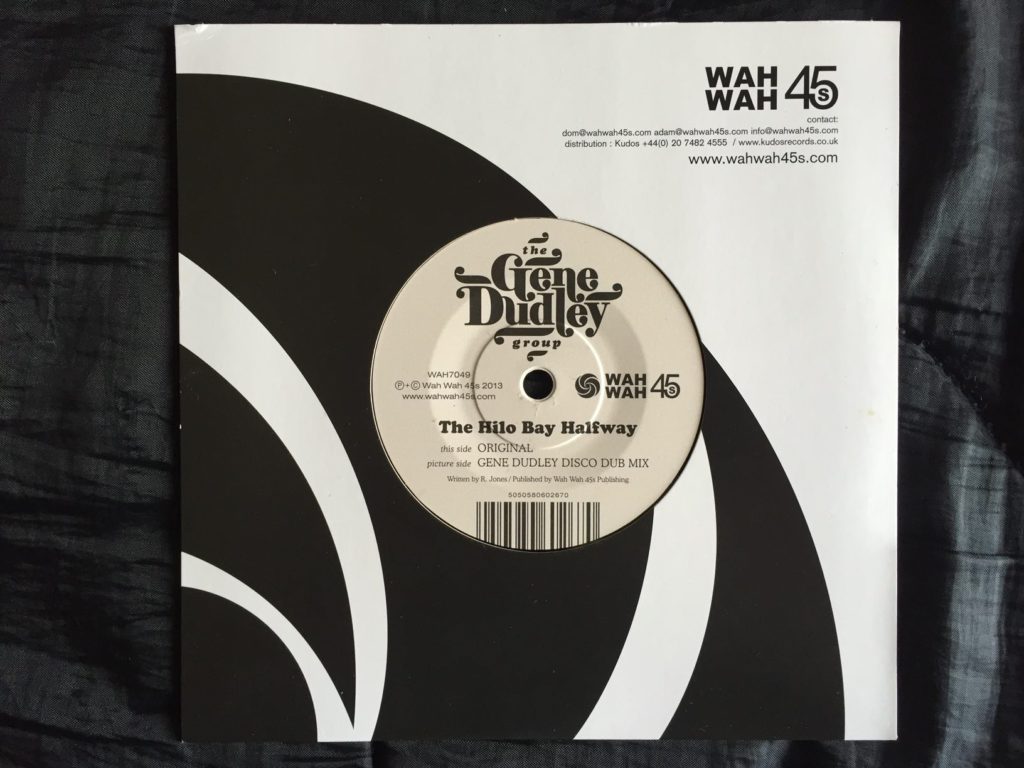 ---
40.36
HOLY STRAYS – Christabell – Morning Ritual – 2012
Drummer and composer, Sébastien Forrester playing the perfect game of 21st century sounds on a 7″ and coloured/see through vinyl.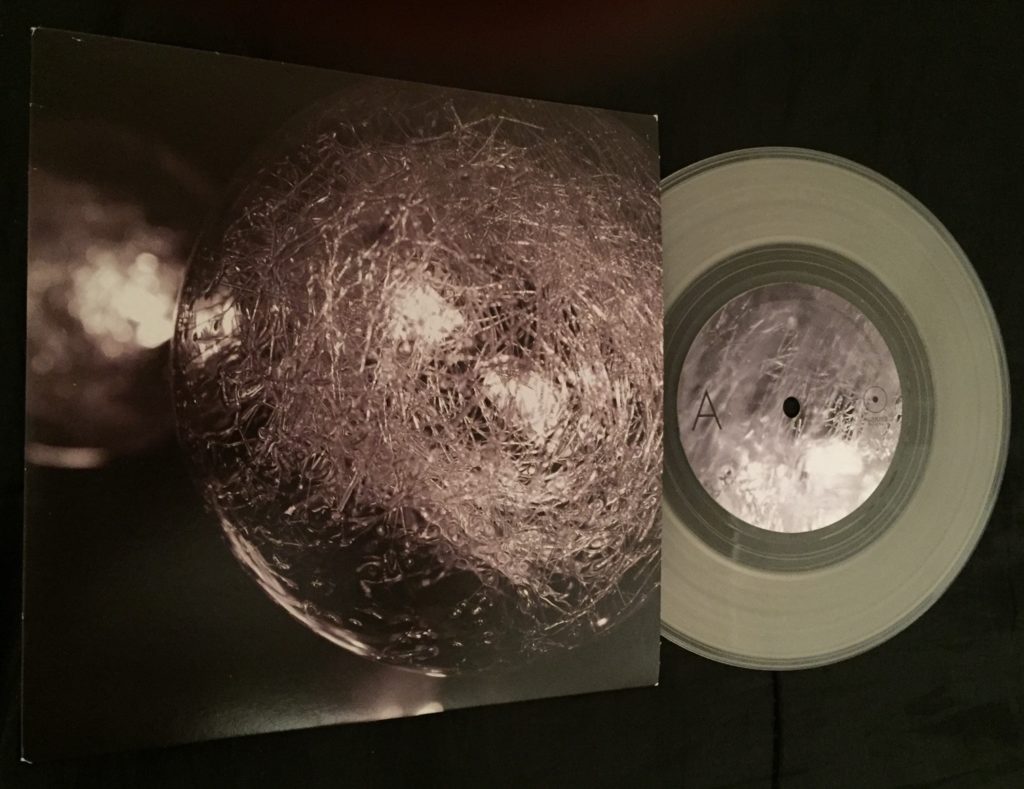 ---
45.46
PAULINE TAYLOR – Fire (Siren EP) – Ramrock Red – 2020
Gospel-style!!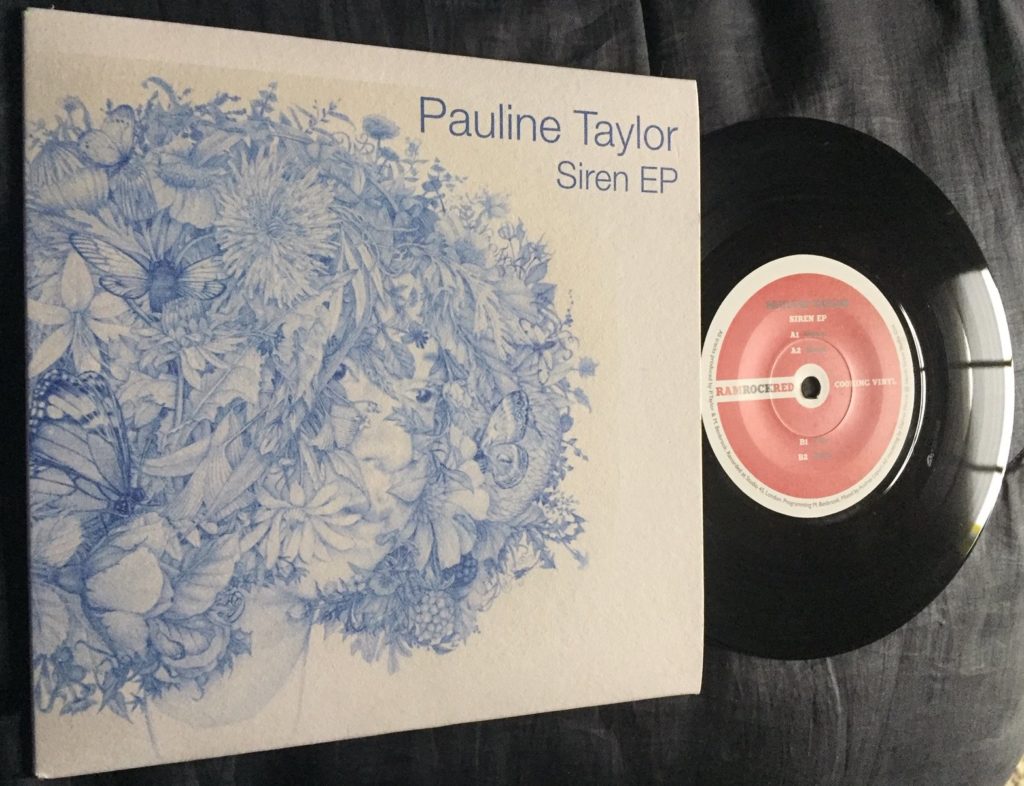 ---
48.14
DEBO BAND – Gedawo – Electric Cowbell Records – 2011
Somehow I bounced into Electric Cowbell Records on the net one night a few years back and waded through all the releases that had an audio sample. This jumped out at me, so a 7″ winged its way to me. Listening back to the tape – 'Recorded live in Addis Ababa, Ethiopia, Feb. 2010' – for the first time, it would have been no wonder they wanted to release it. The rumbling bass nearly gives the brass and the call and response vocals a run for their money.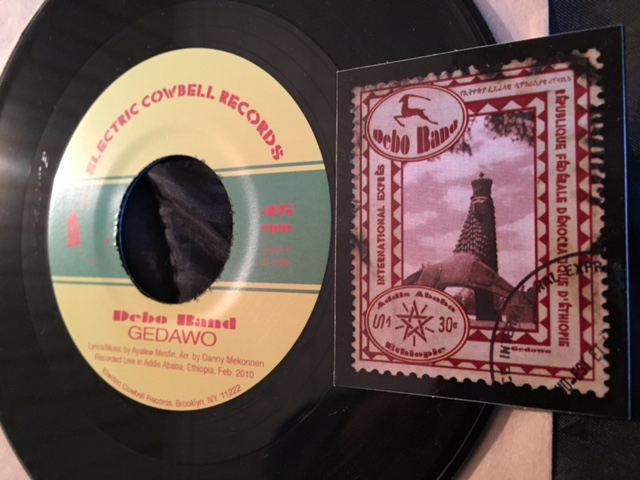 ---
52.46
EXPLODE INTO COLORS – Heat – Just For The Hell Of It – 2009
No longer in action but a contender for any various artists album entitled Great Tracks That Sound Like They Were Recorded With A Single Mic From A Distance In A Very Big Empty Building. To date, I've played a handful here.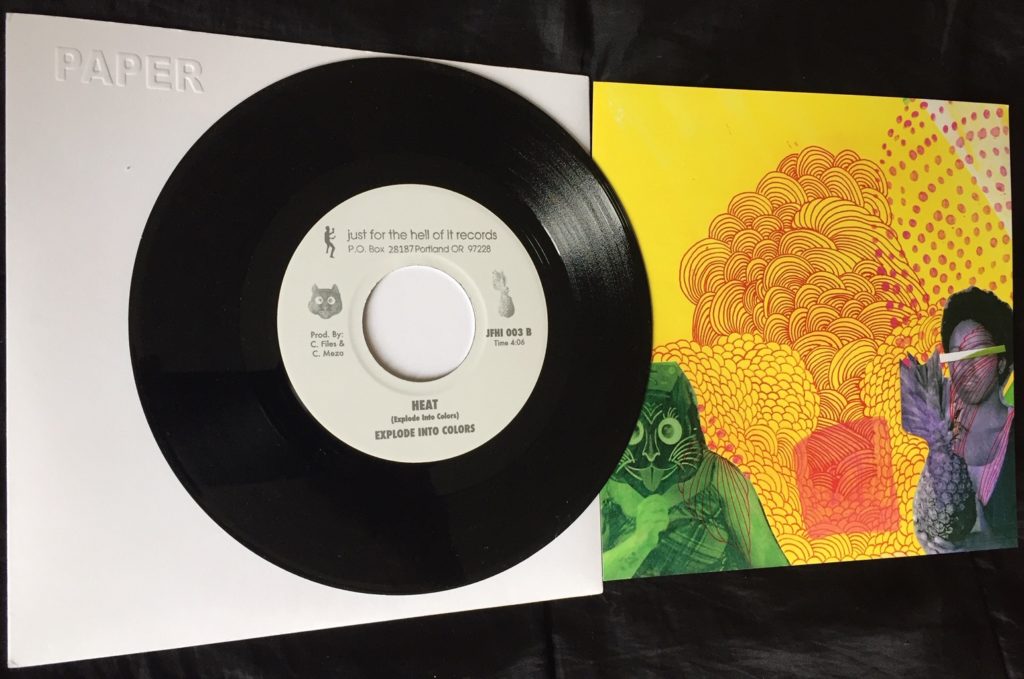 ---
56.17
EDITORS – Bullets – Kitchenware – 2005
Editors encoring on show 100. From the generation of strident post punk/new wave sounding bands that followed a generation down from the likes of The Chameleons, The Sound and The Comsat Angels, This lot however decided against the… 'THE' prefix. A copy of this original run, black sleeved 7″ single will set you back a few bob these days, testament to the band's secured stature.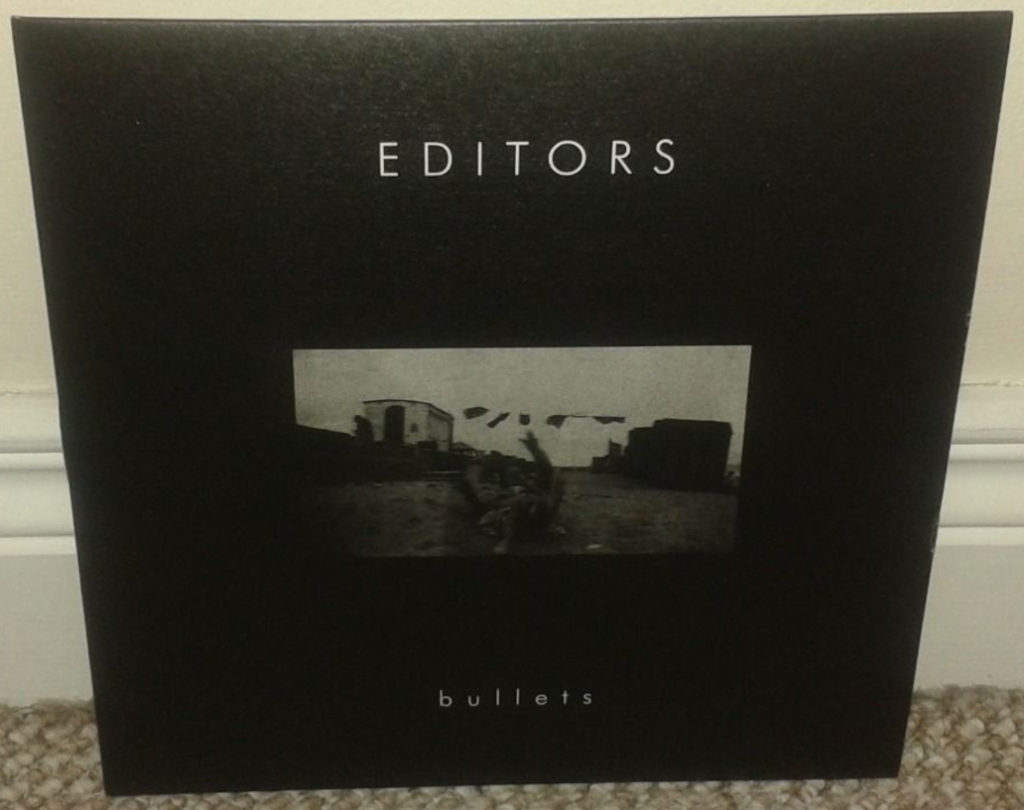 ---
59.25
THE RAVEONETTES – Attack Of The Ghost Riders – Columbia – 2002
What I like to call 'gunslinger' rock.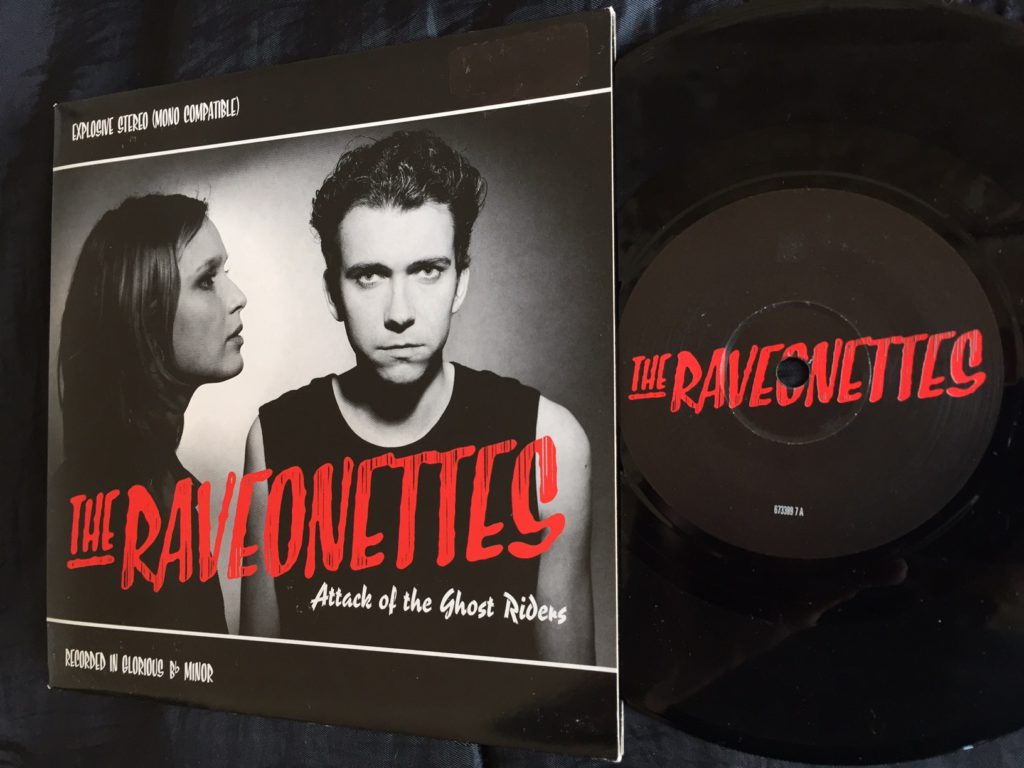 ---
01.01.53
THE KILLS – Love Is A Deserter – Domino – 2005
An in yer face/between yer ears chugger. More of the above, as well.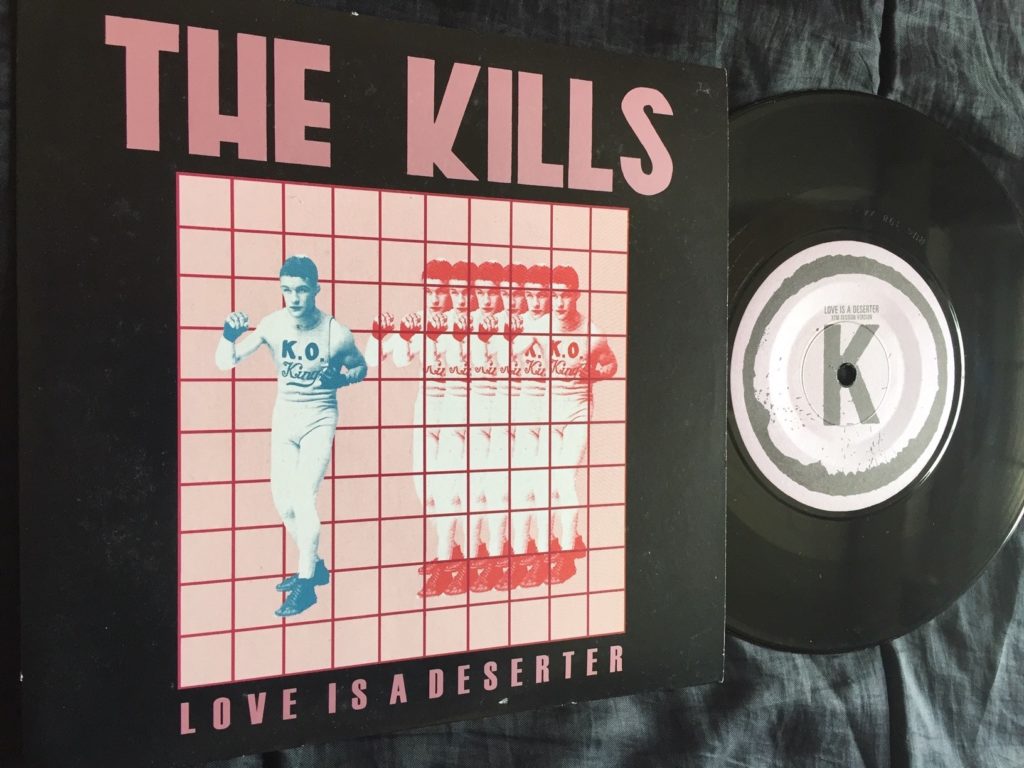 ---
01.05.39
FREDDY FRESH – Creeper – Howlin' Records – 2002
He's recorded for dozens of labels but managed to get this Spangle green, promo vinyl 7″ out on his own set up. I could be wrong but I'll guess the gunslinger guitar here isn't his own work. Maybe it's not even a real guitar. 🙂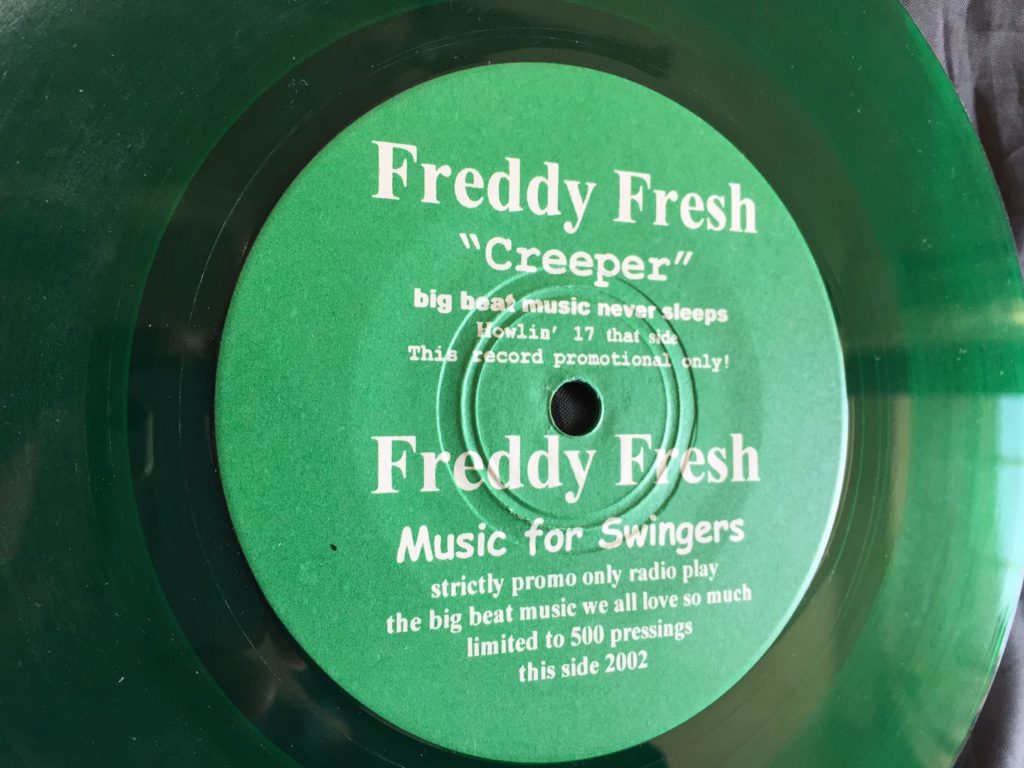 ---
01.09.01
THE RACONTEURS – Broken Boy Soldier – XL Recordings – 2006
The debut single from one of Jack White's post White Stripes projects. On this evidence I bet singer, Brendon Benson could pull off an early Zep-era Robert Plant.
---
01.11.54
KEATON HENSON – You – Oak Ten Records – 2013
A purchase from Record Store Day 2013. A Brit and the son of a Royal Shakespeare Company actor and a Royal Ballet dancer, he always sounds on the brink of collapse, and for some reason I thought he was American. Talented in a few areas, and with a few million Youtube video hits also backing him, bricklaying was likely never for him.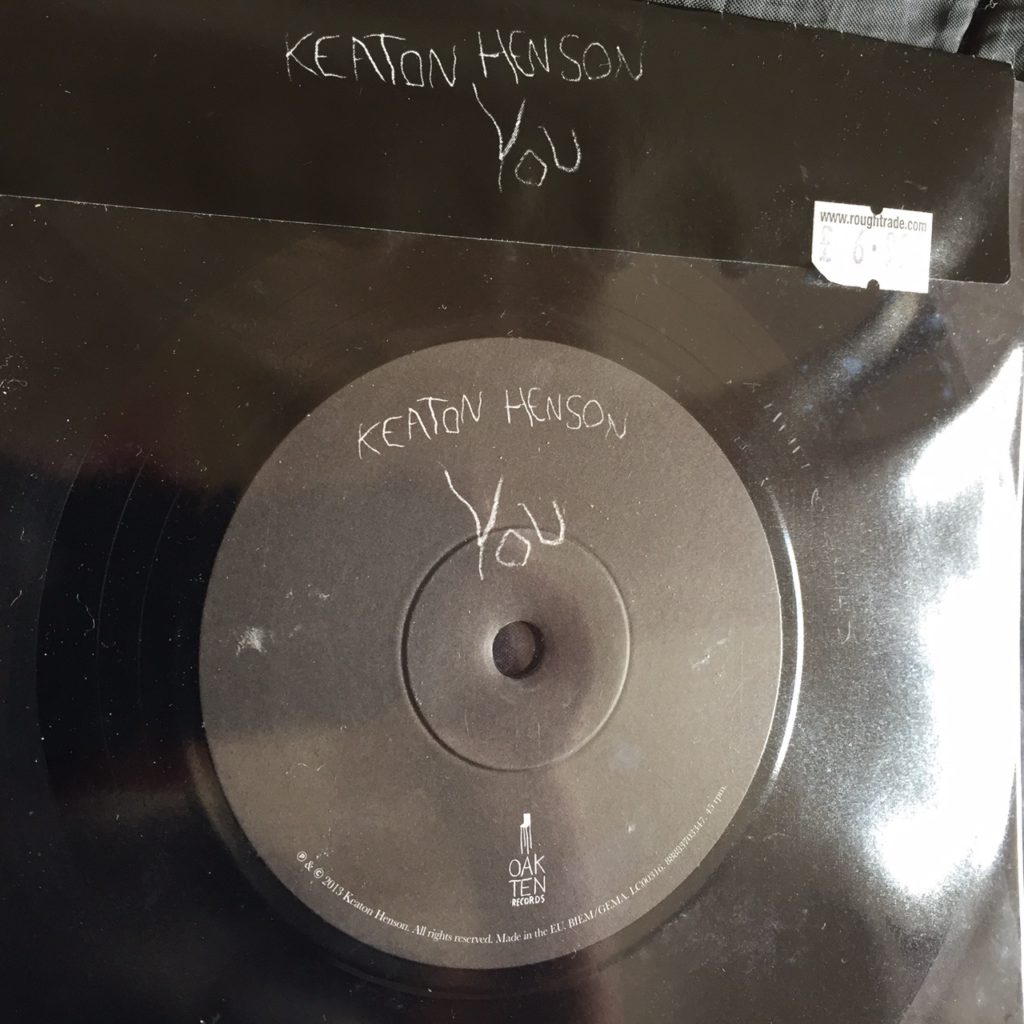 ---
01.16.23
LONDON GRAMMAR – Hey Now – Metal & Dust Recordings Ltd – 2014
As they often do, another voice that just 'arrived' out of the speakers.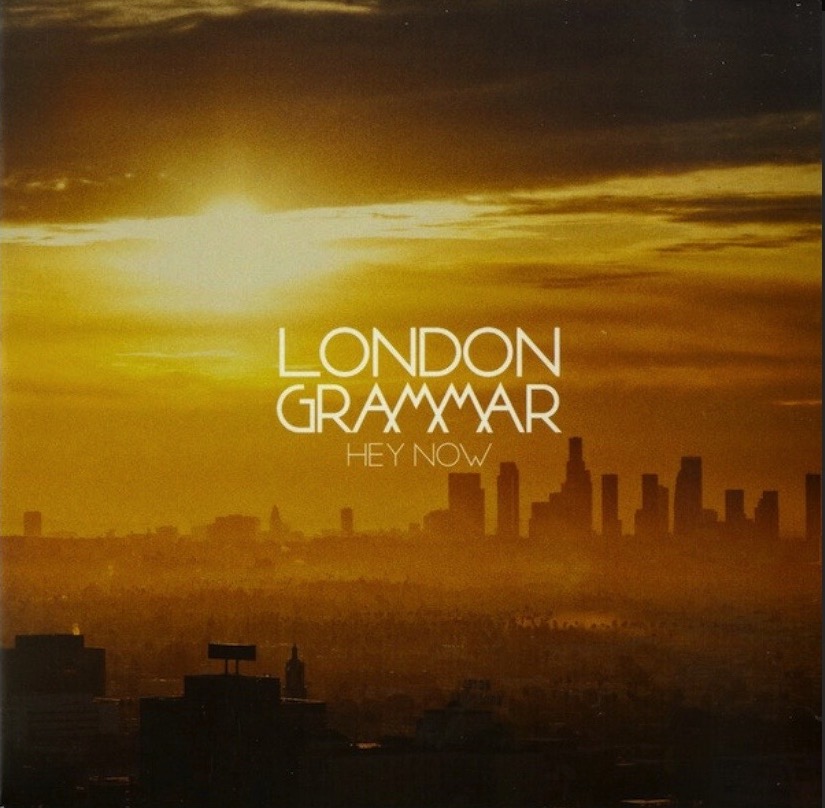 ---
01.19.09
THE BEAUTY ROOM – Soul Horizon – Peacefrog Records – 2006
Kirk Degiorgio is maybe better known for his house and techno excursions but in the mid noughties he assembled this neo soul outfit, with this being the only single from their self-titled debut album. Summery West Coast-type vibes out of… Ipswich.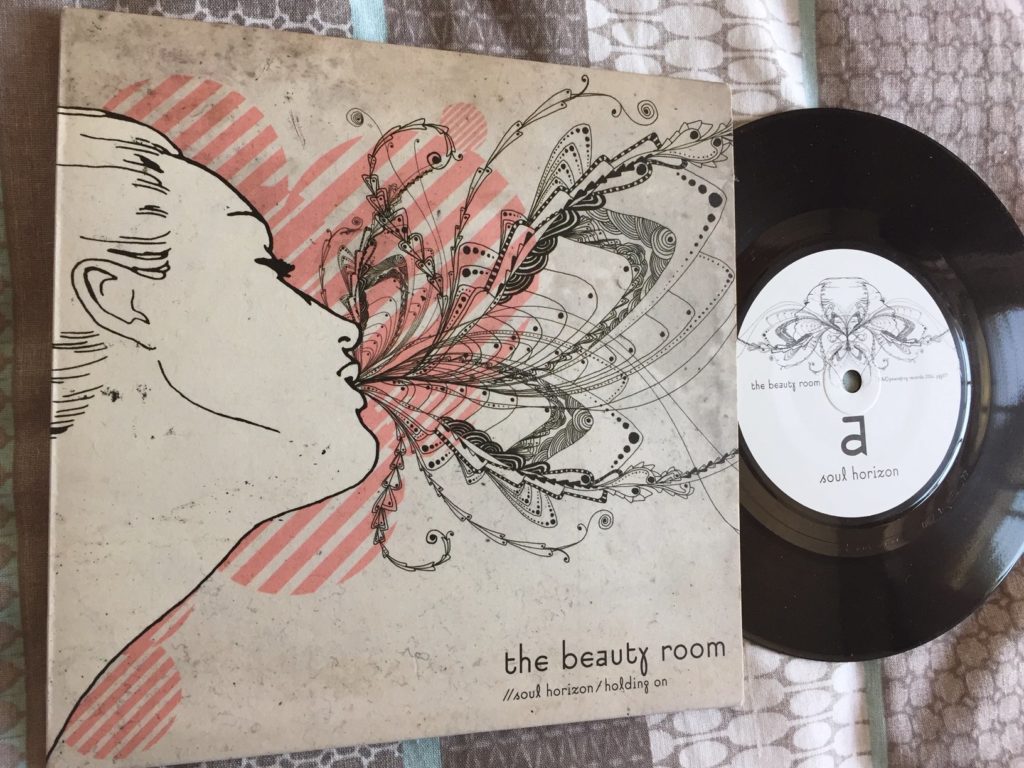 ---
01.23.18
PRATT & MOODY (with COLD DIAMOND & MINK) – Lost, Lost, Lost – Timmion Records/Stylart Records – 2017
This tune was previously gone at by a different vocalist and lyric but this is the version that really works. Finnish, blue-eyed soul nailing a '60s US sound.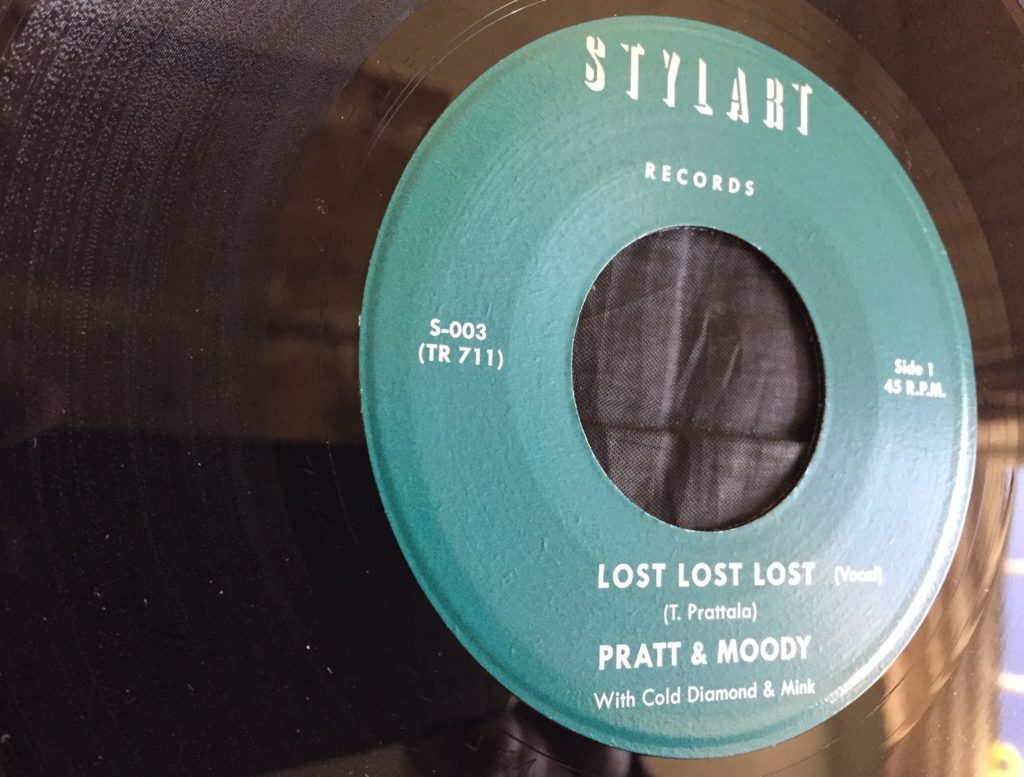 ---
01.26.06
A RACE OF ANGELS – We – Choi Division – 2019
The lesser spotted voice of Yeofi Andoh and whichever co-conspirators are to hand when he does release material. Conscious sounds for the 21st century.
'A Race of Angels is the primary outlet for Yeofi Andoh, a somewhat enigmatic synthesist of soul, jazz, and folk. Originally from rural England, the multi-instrumentalist learned guitar first and played in local punk bands. During the early '90s, he moved to the U.S., originally to New York, and then to California. He was signed as a solo artist to major label Atlantic, but some executive-level upheaval led to the shelving of his Necessary Madness — for which he was identified as simply Yeofi — prior to its intended 1996 release date. Andoh worked as a fashion photographer, went on to collaborate with the likes of Dorado act Outside and vocalist Lizz Fields, and eventually made his first moves as a Race of Angels. Broadcast No. 1 (2005) began a sporadic series of short-form releases and compilation appearances highlighted by the yearning soul-jazz ballad "Just Begin," included on From L.A. with Love (2007). After a lengthy period of silence, a three-track EP titled Before the First Goodbye (2016) surfaced as a teaser for proper debut album Pointless, prepared for release on the Fresh Selects label'. – Andy Kellman, music.apple.com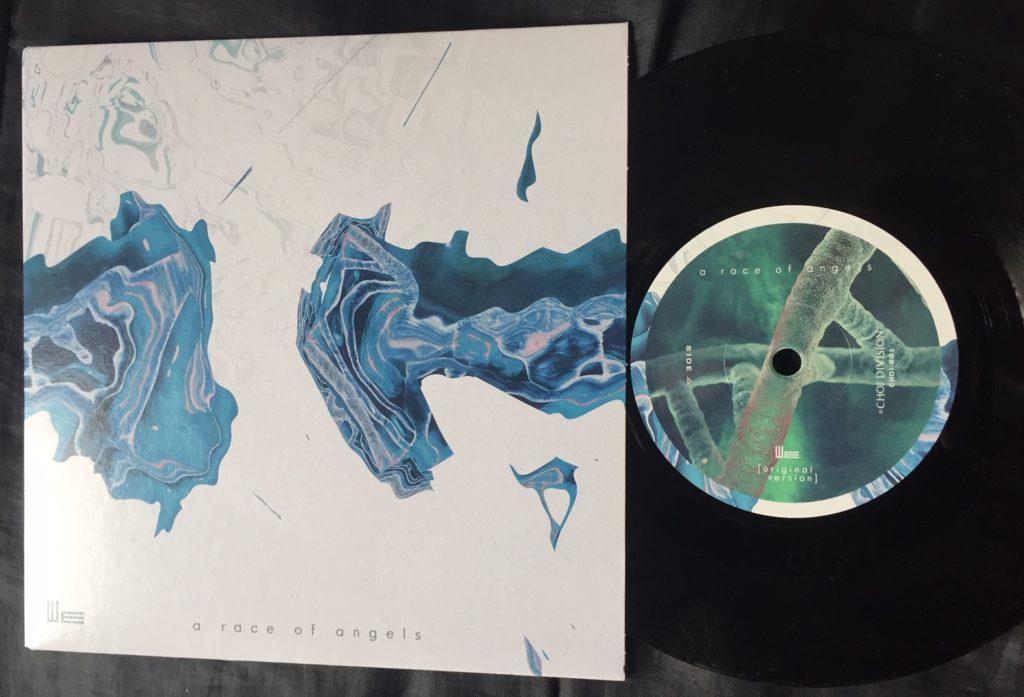 ---
01.30.55
ELECTRIC WIRE HUSTLE – They Don't Want – Wonderful Noise Productions – 2010
A stellar track – with a bit of a Northern soul slow shuffle going on – and a Japanese label with the A&R savvy to release it on 7″. 300 copies only. A modern left-field 'conscious' soul gem.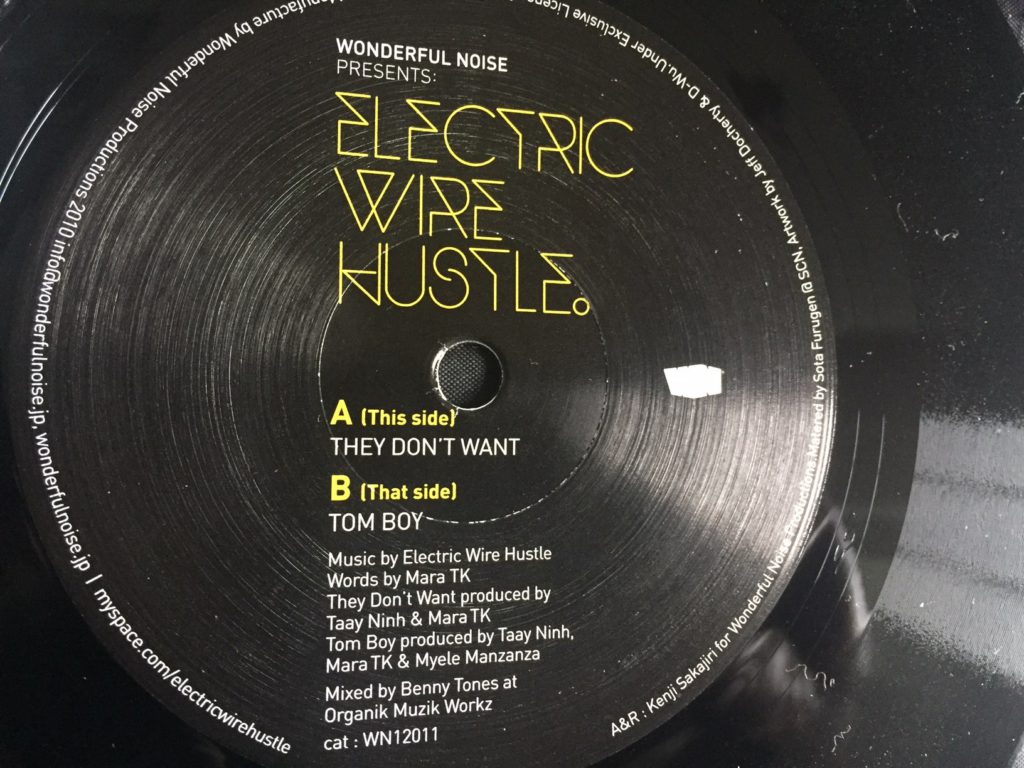 ---
01.33.38
MICHAEL KIWANUKA – Tell Me A Tale – Communion Records – 2011
A Bill Withers for the young(er) generation maybe, and a brass sound right out of the late great BW's era, to boot – and the price demanded on this promo 7″ as well as the fully released 10″ reinforces MK's kudos.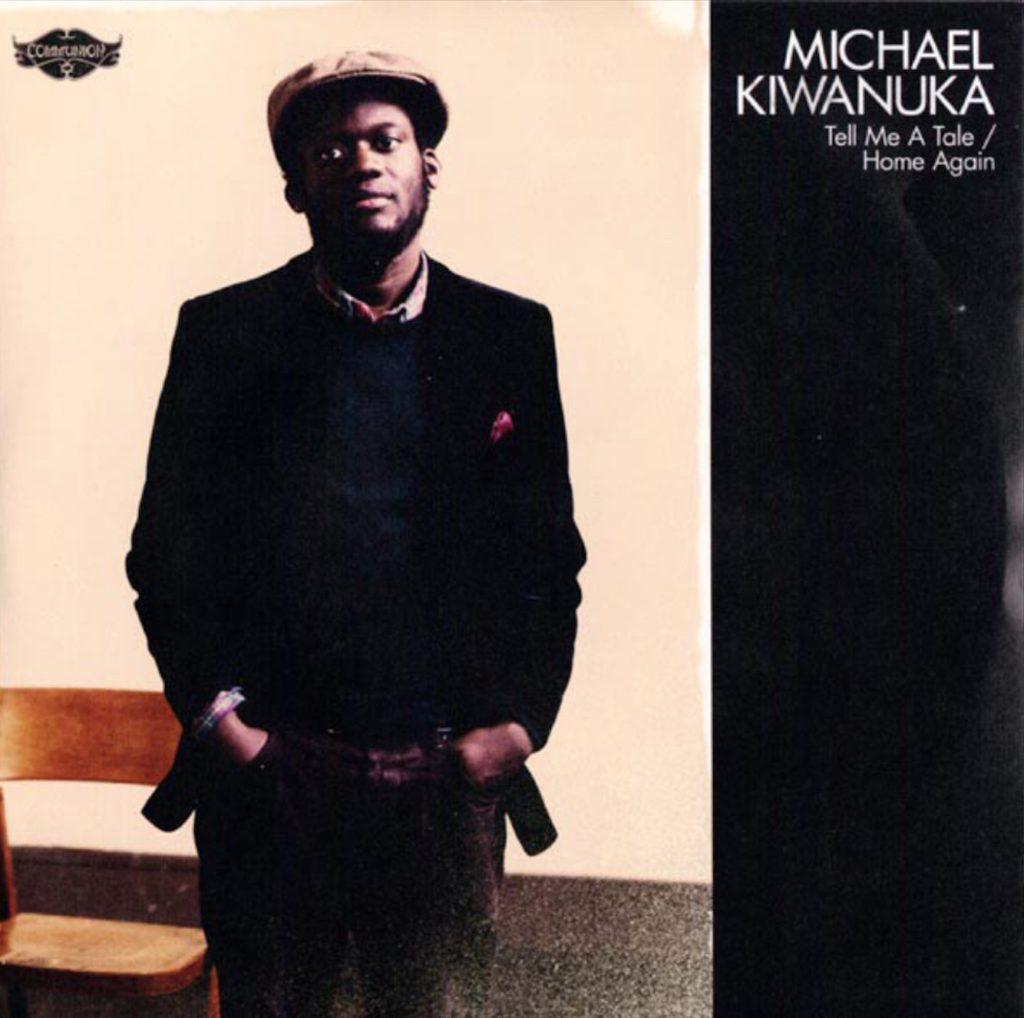 ---
01.37.29
WILL SESSIONS – True Story – Fnr – 2012
Cinematic hip hop, and it sounds like the credits would be rolling at this point.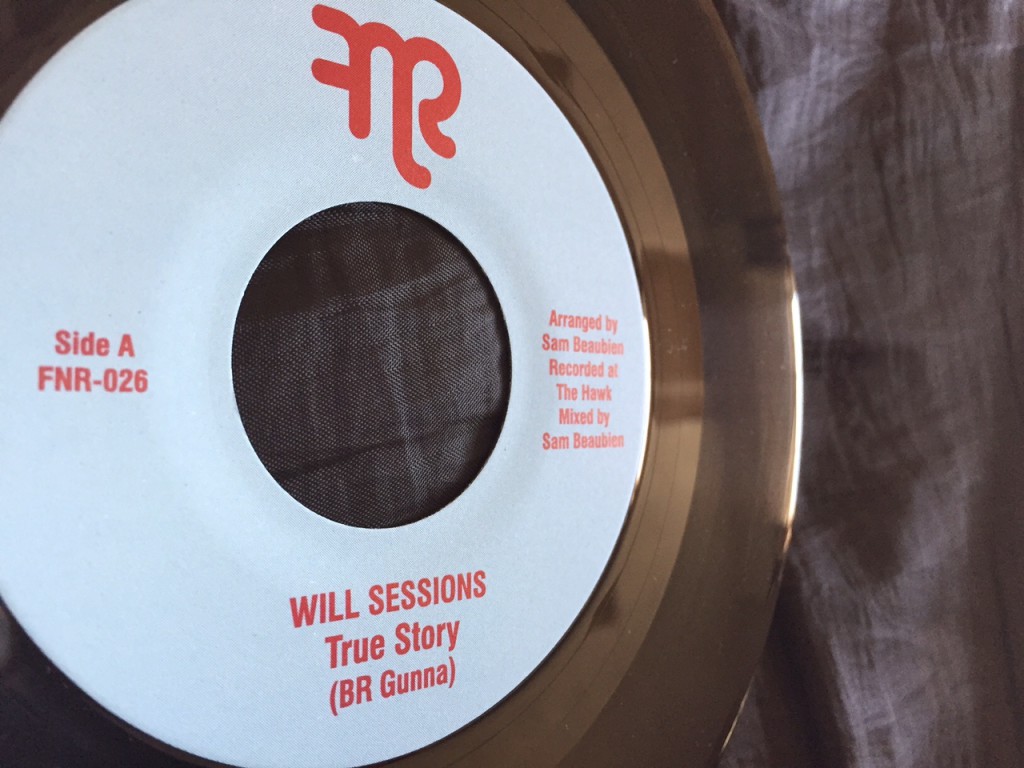 ---
01.39.56
FITZROY NORTH – AM Pear – Tiburoni – 2012
400 copies, I think. Fidgety instrumental electronica from a bloke, not a suburb. He's from Sheffield but now hangs out in Barcelona.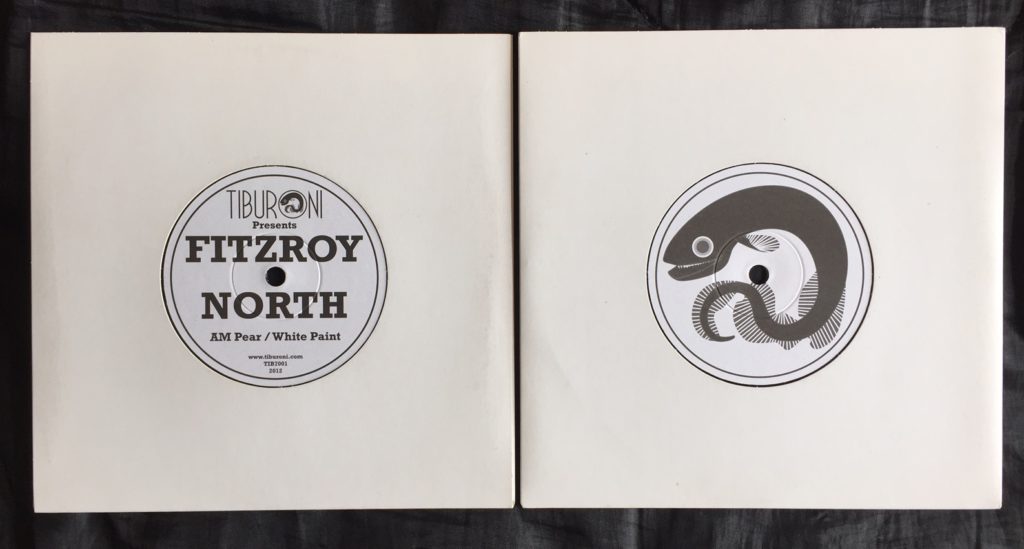 ---
01.43.50
VANGOFFEY – Race Of Life – Distiller Records – 2015
Sounding like the bastard (and not the real) son of Ian Dury, this comical, clever and bouncy ditty was the project of Supergrass drummer, Danny Goffey.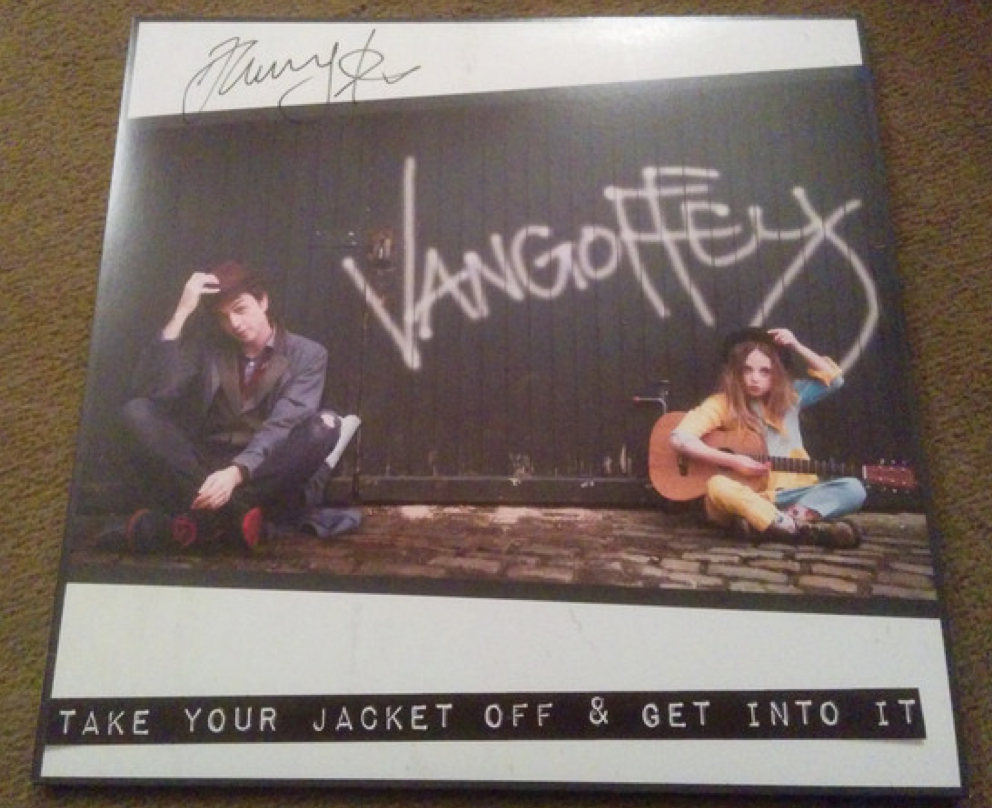 ---
01.46.48
SHIPS – Space Inside – Stratosfear Recordings – 2014
250 copies only of this… and sadly I don't have one. A cracking debut but their debut album Precession really didn't do it for me.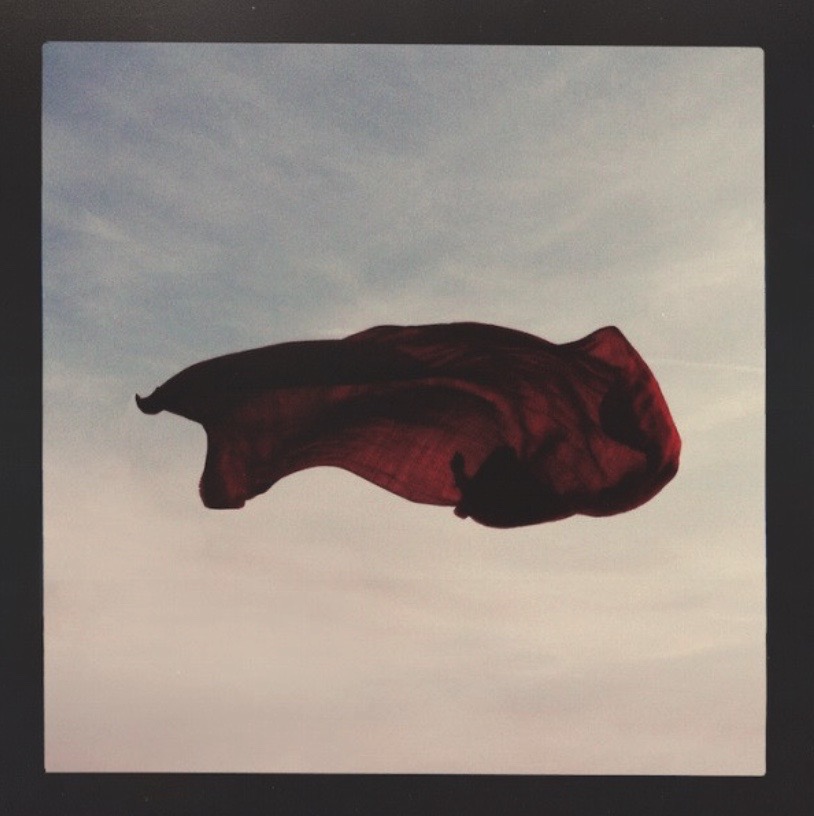 ---
01.53.01
ROÍSÍN MURPHY – Let Me Know – EMI – 2007
Moloko gal gone solo, she's pretty much 'Pop' royalty, for me.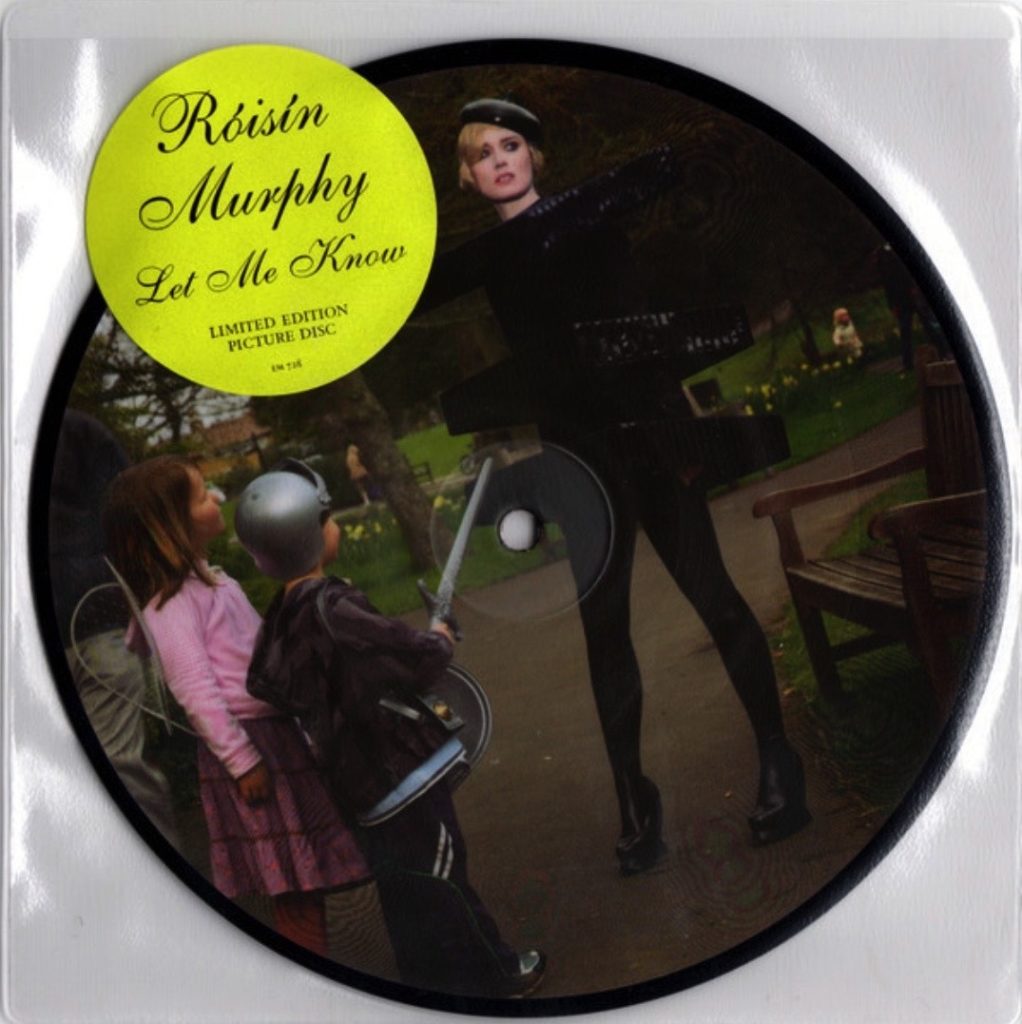 ---
01.57.17
METRONOMY – Radio Ladio – Need Now Future Records – 2007
For a good few months this was in the proto set list for show 1 at 41 Rooms but it got dropped just as the show finally got off the ground… and then waited thirty shows to get back in. In the 'quirky' box.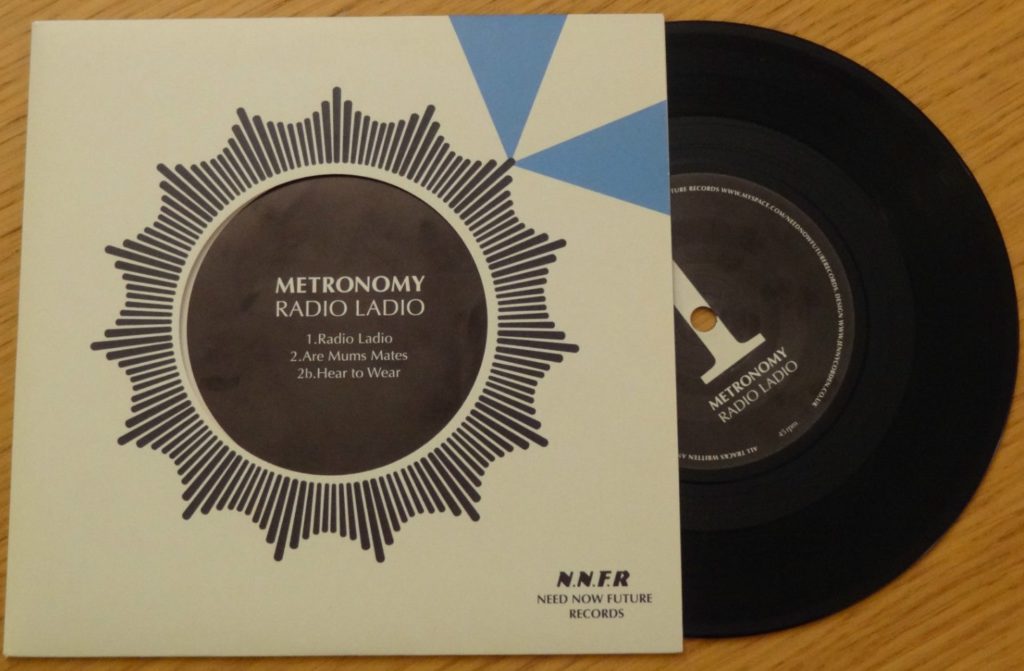 ---
Half time Tea… and seeing the light. 😉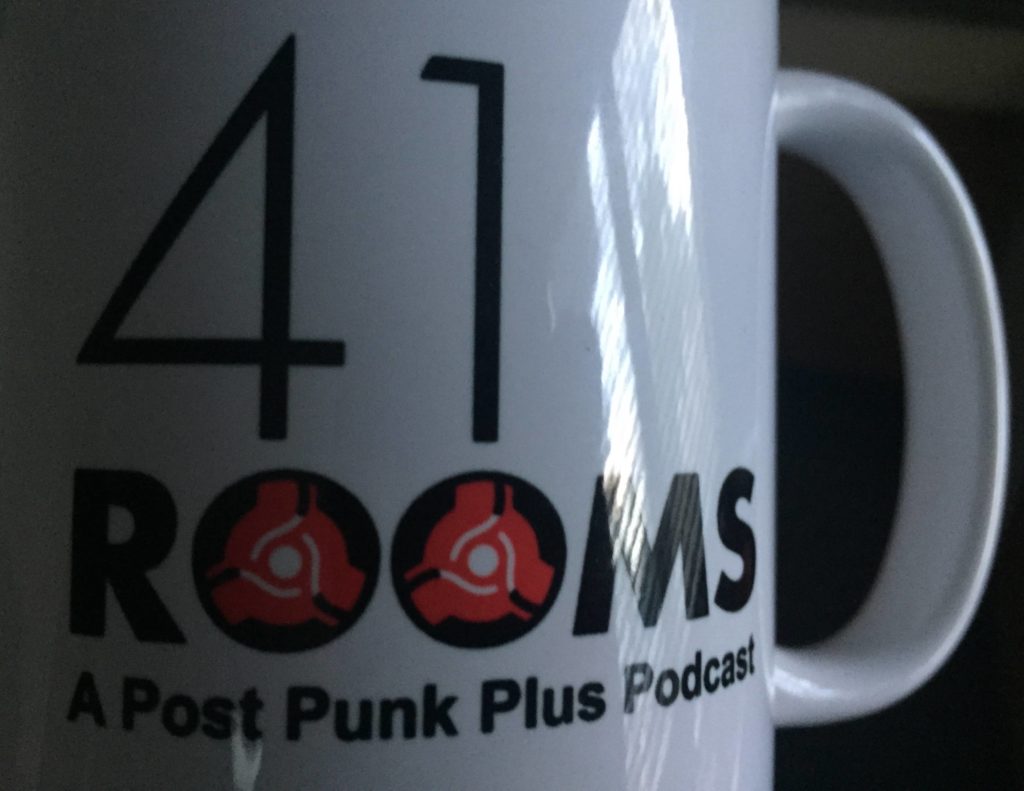 ---
02.00.18
WORKING MEN'S CLUB – Bad Blood – Melodic – 2019
Debut release on blood red vinyl from those nice and clued up peeps at Melodic. The original limited to 300 copies sleeve seems to have stronger orange circles on the sleeve than was on the (see my copy below) 500-run repressing. You better be doing something interesting when you've been assigned the name Sydney Minsky-Sargeant… and the singer here was… and is… with a bit of a Laurence-from-Felt-crossed-with-Mark-E-Smith thing going on with the vocals.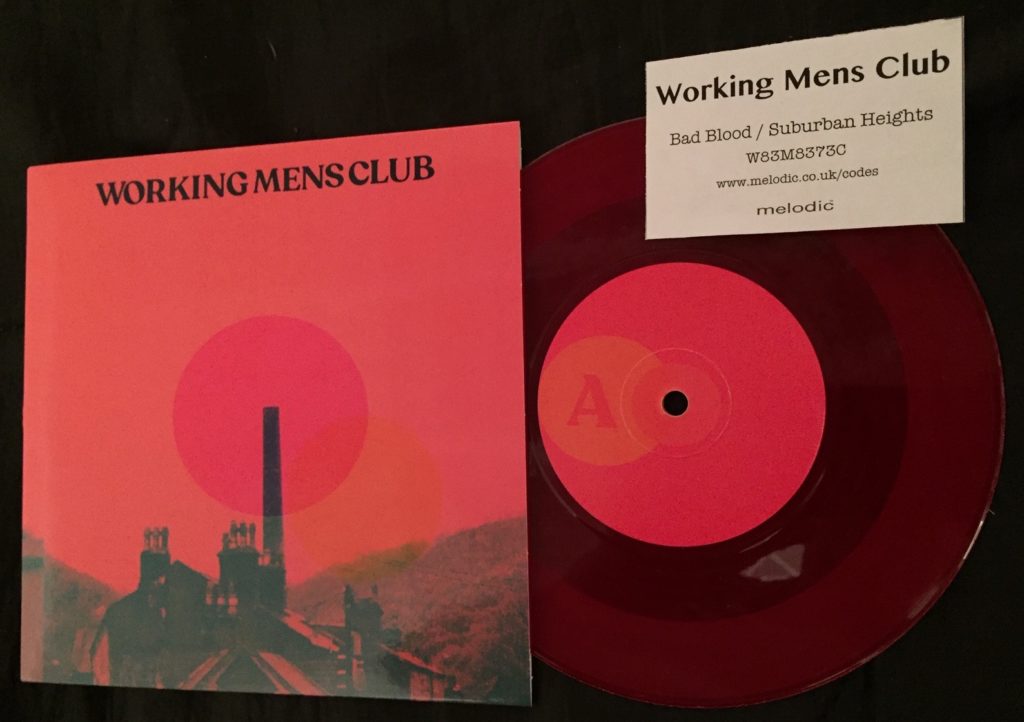 ---
02.03.56
SINK YA TEETH – Circumstance – 1965 Records – 2017
Only 100 copies of this were pressed and a few months back I was just about to pay the £30+ wanted for one on Discogs, but I dithered and someone else went for it. Don't dilly dally…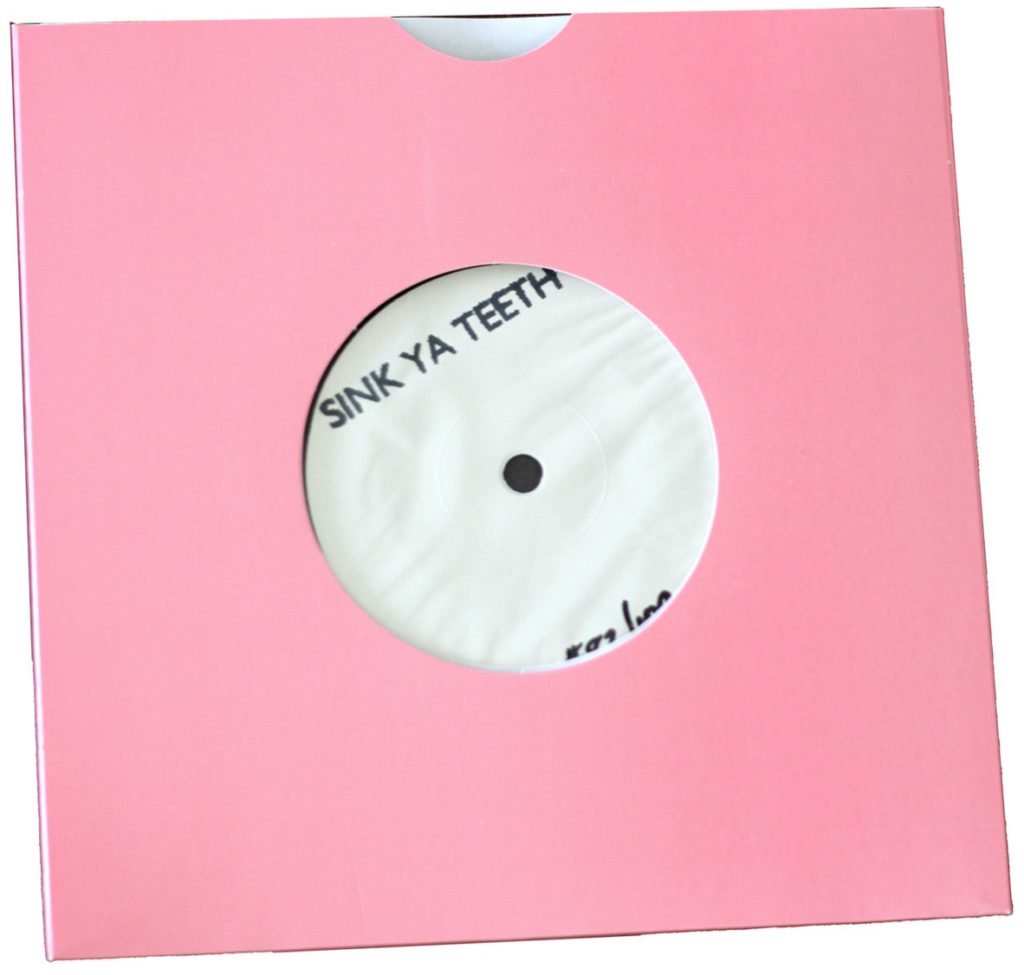 ---
02.07.09
BONOBO (feat BAJKA) – Nightlite – Ninja Tune – 2006
I'd like to think in another life tunes like this would be clogging up the singles charts. Brilliant. The demo version has also made it to 41 Rooms.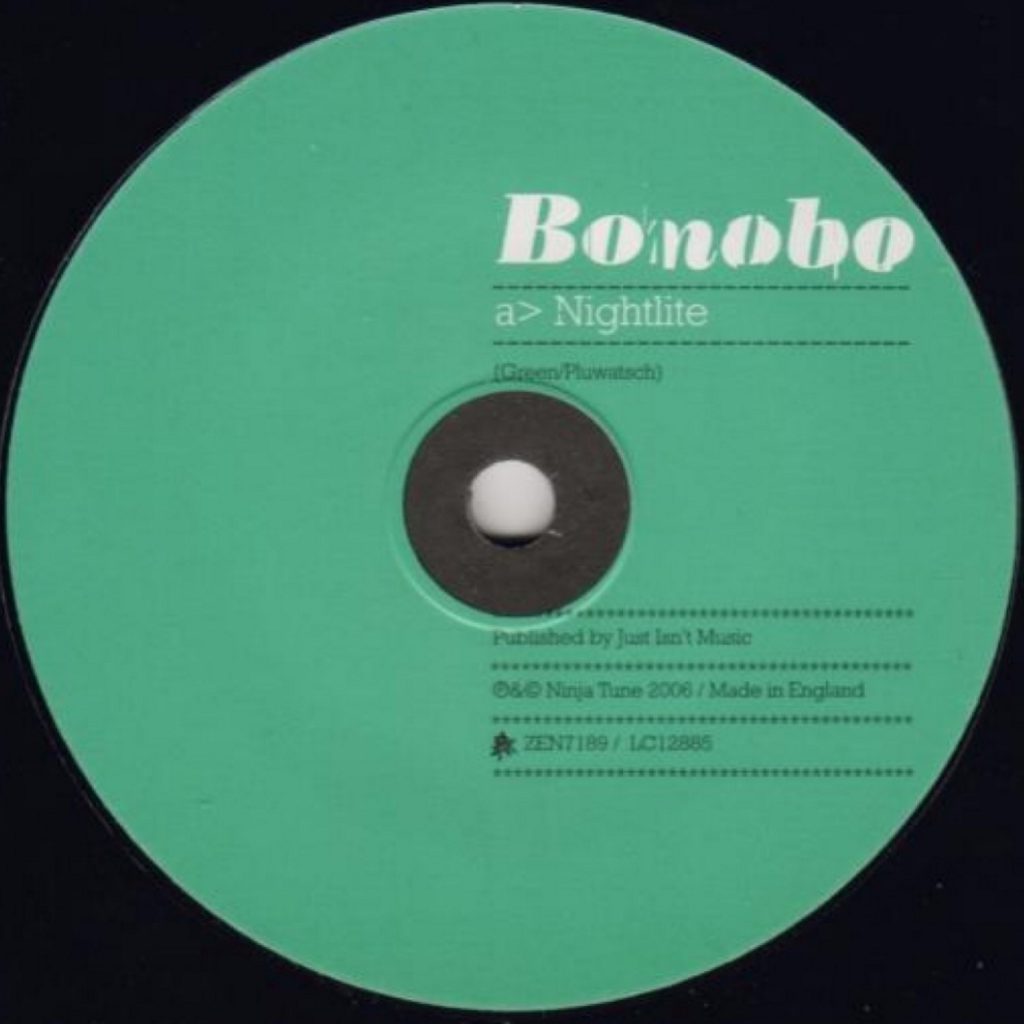 ---
02.11.46
HELP STAMP OUT LONELINESS – Pacific Trash Vortex – Where It's At Is Where You Are – 2009
Somewhere I heard the track Cellophane from HSOL's self-titled album, headed to Discogs to clock their output, went elsewhere online to methodically grab a listen to as many of the tracks as possible and then bought this sky blue bit of vinyl grooviness. This is the way these things get done around here. 500 copies, supposedly. Was somebody supposed to number them? Lazy buggers.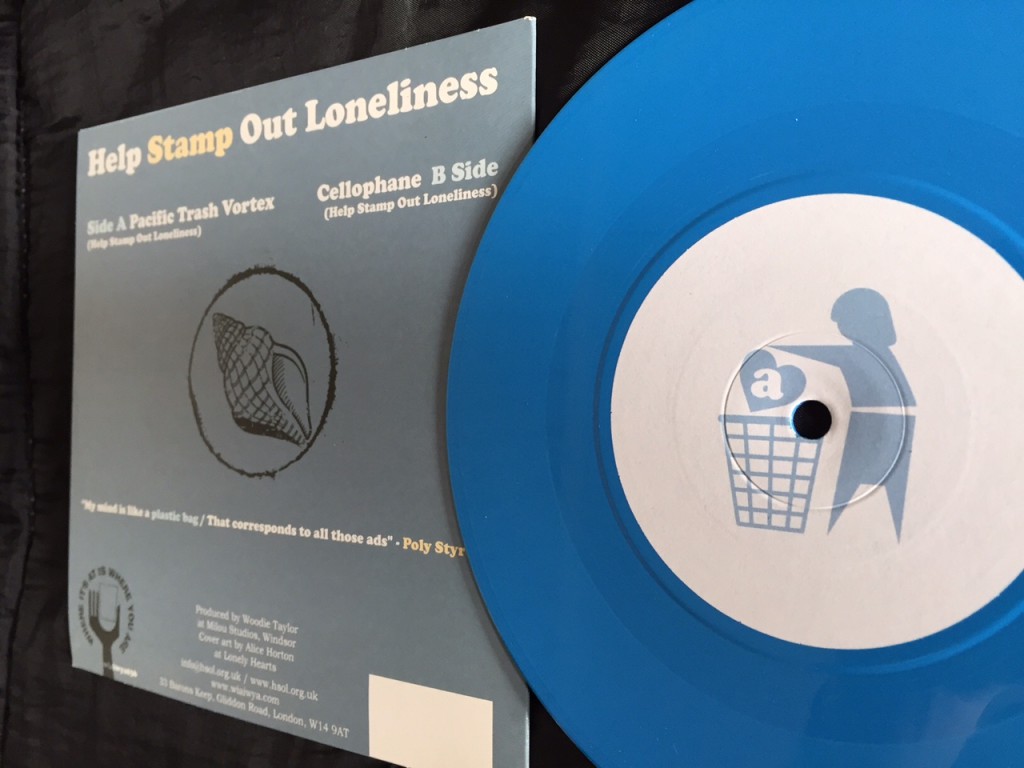 ---
02.14.23
BENJAMIN SCHOOS (feat LAETITIA SADIER) – Je Ne Vois Que Vous – Freaksville Records – 2018
At 2022, still my 7″ single of the millennium, and if any track should have definitely made it to a 7″ piece of vinyl (besides Fakesensations' Selfish Girls Stay Slim), this is it. As good a flight of pop fancy as it is though, it would take seven years to get there. See below. Stereolab's Laetitia Sadier guests on a track originally only available in physical form on 100 cassettes. Those wacky French, eh? I would dearly love a copy but am holding back the tears and making do with one of a subsequent second run (of 100?). For some reason, Schoos then revisited the tune – practically to the note – with one Isabelle Blais taking on the ominous task of matching Sadier's vocals… and she nearly does. It's a monumental piece of pop, either way. Best left sung in French though, if you're going to mention kangaroos… which it does.
Of course, if you want to then go and annihilate this beauty, you best hire a 3000 piece orchestra and do the song live. Be prepared… as Schoos did just that. Search out the video when you're really bored. Monstrously overblown (a bit like the setting and the conductor's stomach) and laughable in many ways, Schoos nearly equals that horror in a separate live video – albeit this time in a trio set up. Thankfully, Ms Sadier was well clear of both crash sites. For a song this good to have been withered within an inch of its life, to then pull just 300+ views between the two videos, was a stunning (non)achievement. Of course, now you'll maybe bump up the figures by going to view the carnage. To be fair(er), another live TV version and the official video (both with Sadier) restored the balance and the latter currently has 12,000+ hits, so the people did speak, and you can buy it… here.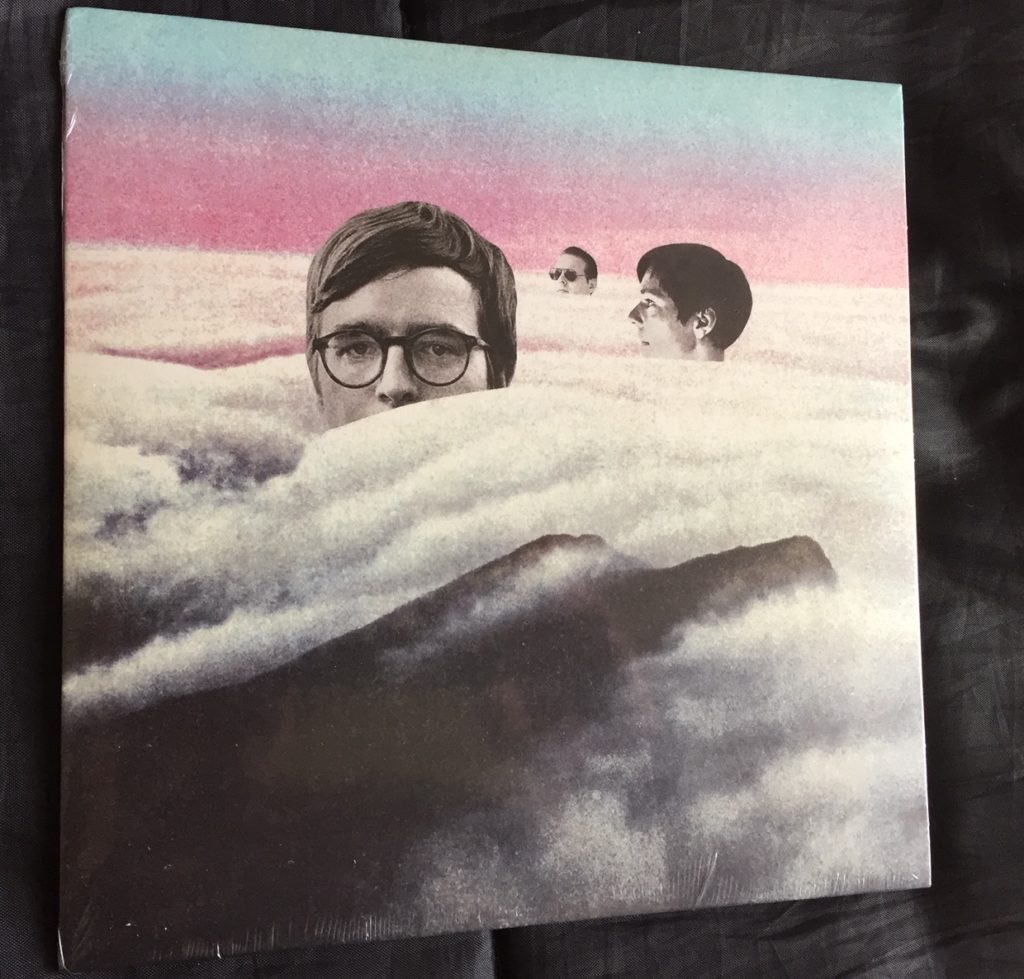 ---
02.18.10
CANDIE PAYNE – All I Need To Hear – Deltasonic Records – 2006
One very groovy, retro sound.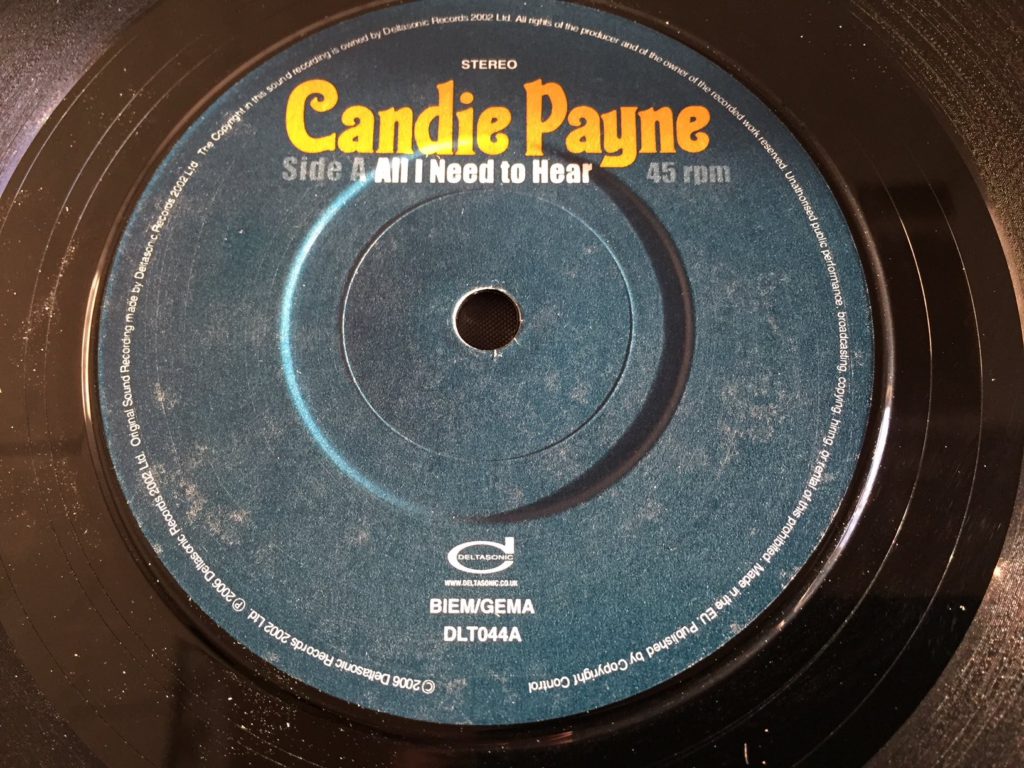 ---
02.20.47
LOS BITCHOS – Frozen Margarita – Self released/no label – 2019
'Five gals from the underground realms of London, tripping out on tequila and Cumbia vibes' – Bandcamp.
Judging by the sleeve, they may be up for an appearance on Mike Mansfield's Supersonic… in about 1975. Very cheery sounding.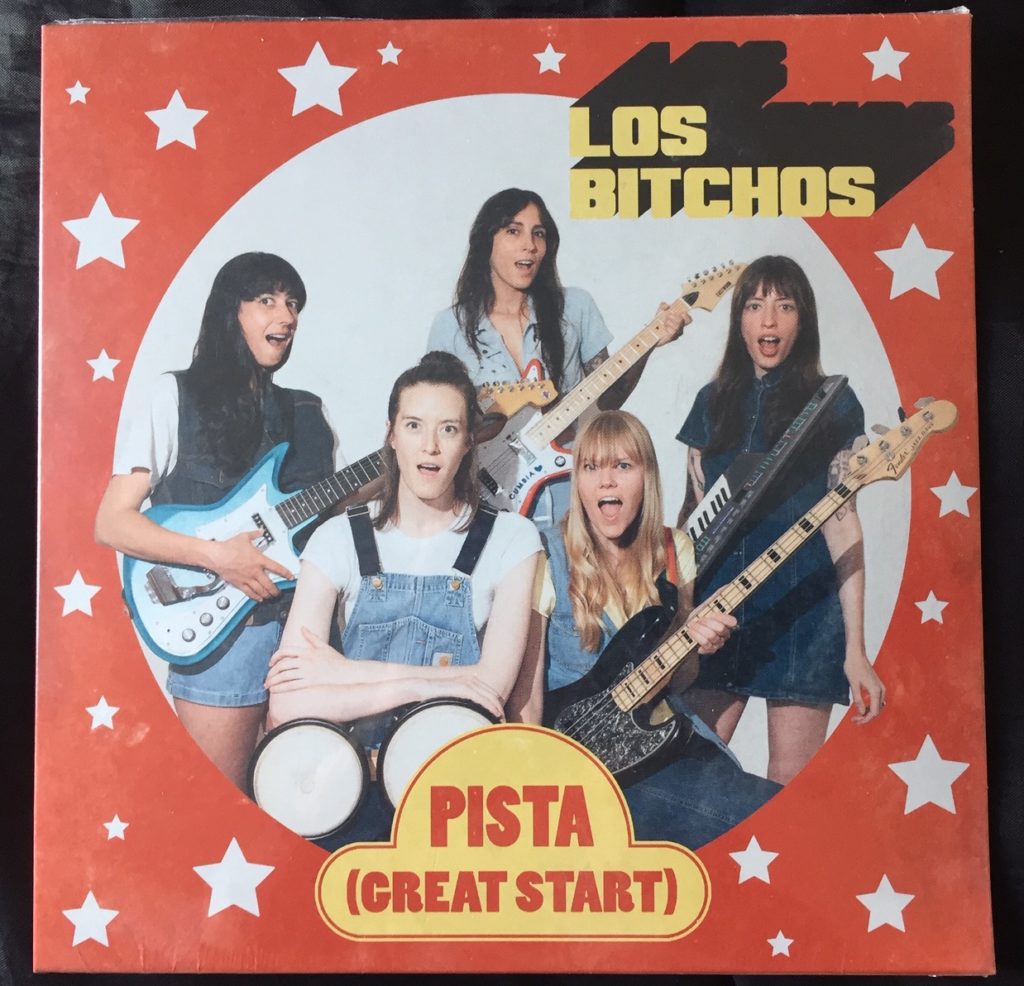 ---
02.24.33
OF MONTREAL – I Was A Landscape In Your Dream – Harvest Time Recordings – 2004
This is here by the skin of its vinyl teeth, as some bod on Discogs was intimating the version on the 7″ is not the same take. And as we've a goat on hand, here's another.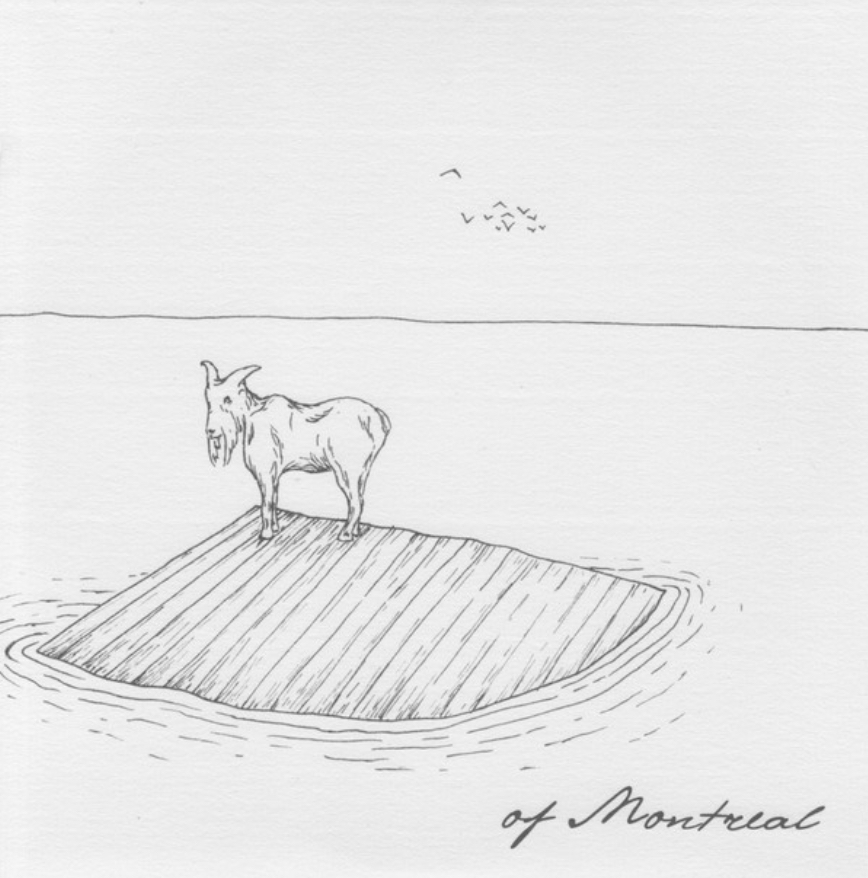 ---
02.27.11
SNEAKY (feat BARBARA PANTHER) – Feel Like A King – Hot Sauce Records – 2009
From Manchester to Berlin, I think. Sneaky? Quirky! Either way, a winner.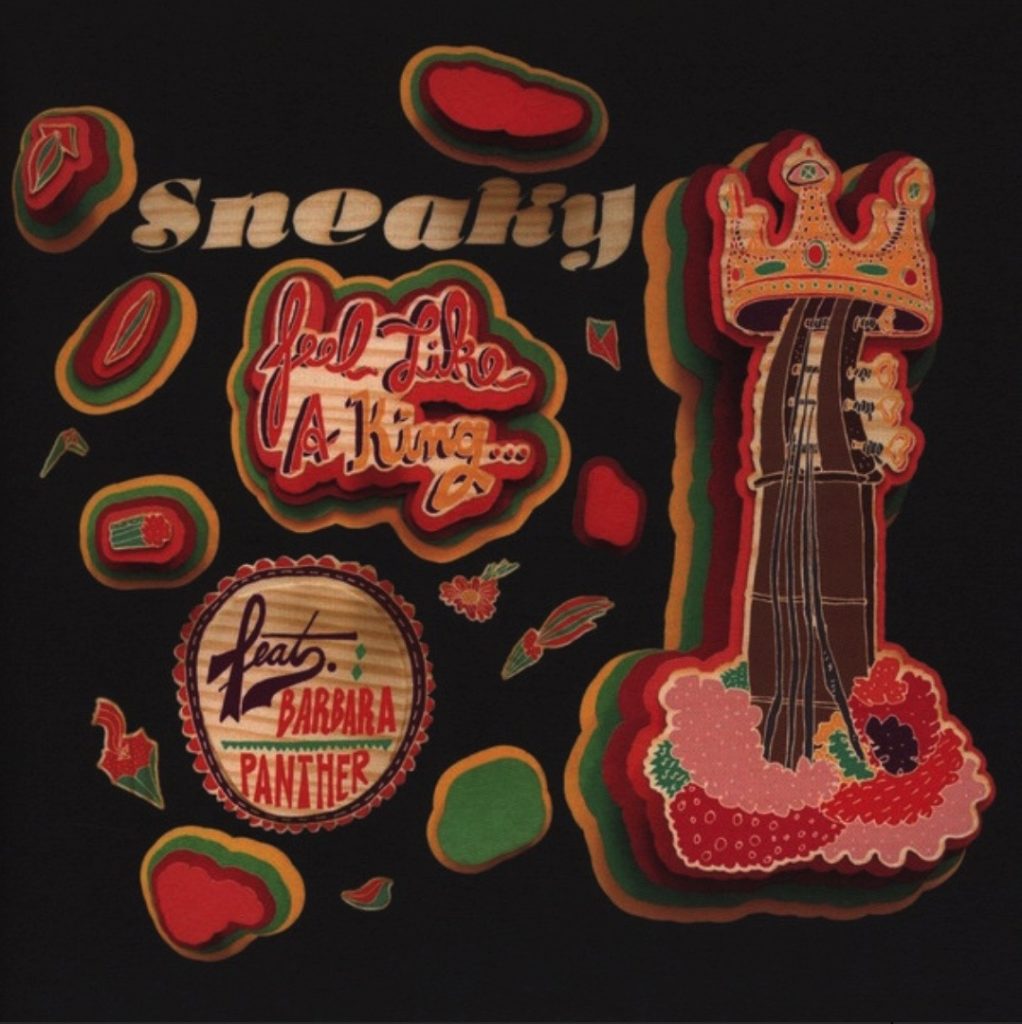 ---
02.30.47
JACK PEÑATE – Be The One – XL Recordings – 2009
He may have a surname of Spanish origin but there's none more English sounding on this podcast… errr… apart from the next vocalist, maybe… oh, and another one a bit further down. Early on, a big mate of Adele and even earlier on, a member of the National Youth Theatre. Be The One has a bit of a 'joyous' thing going on.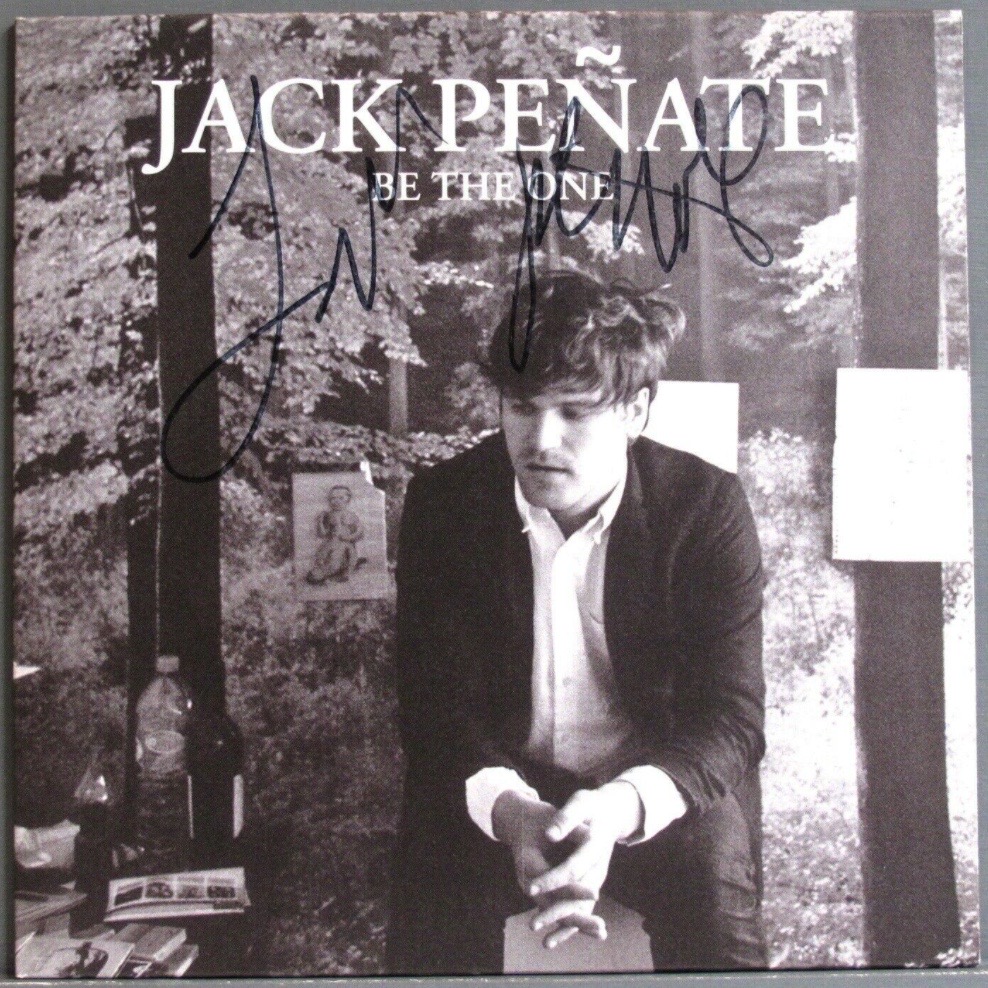 ---
02.34.28
PAUL WELLER – Blink And You'll Miss It – V2 – 2006
On a 33rpm 4 track European release only. 🙂 The man is UK Solid Gold. Sort of along the lines of that guy who liked the shaving experience so much he bought the company, here I loved the chorus so much… I added an extra one. 😉 You're welcome.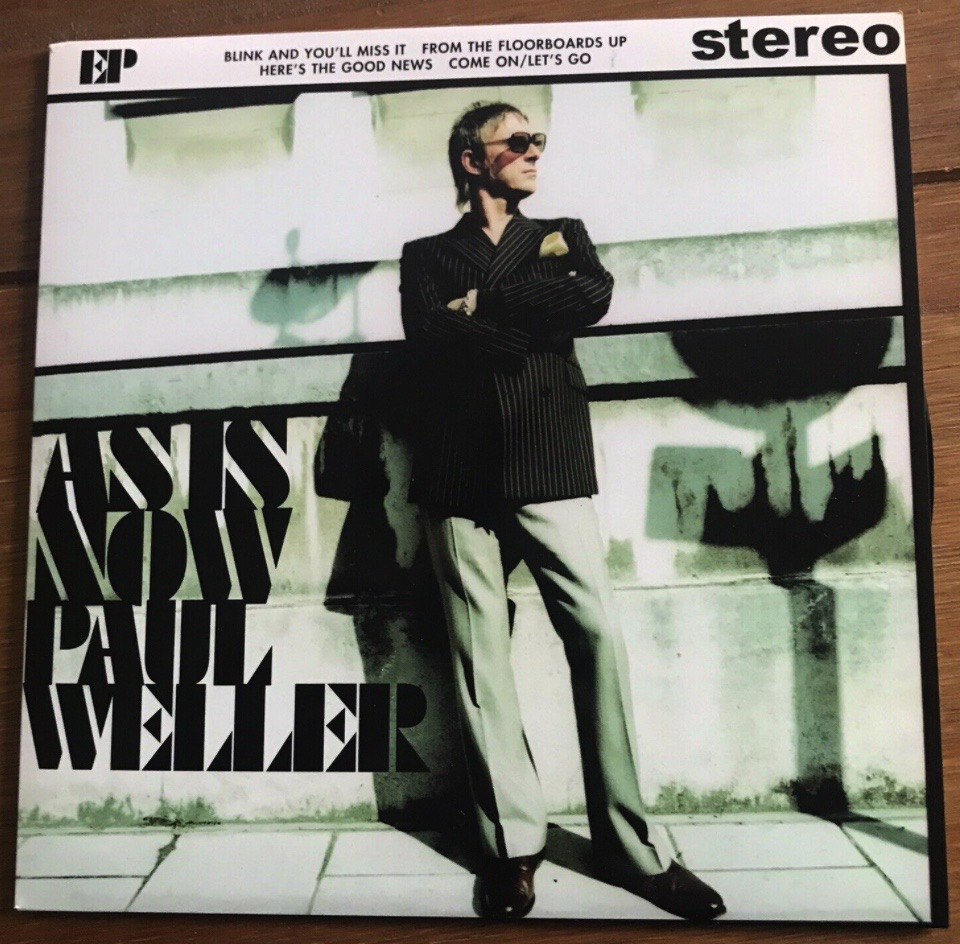 ---
02.38.04
SYD ARTHUR – Ode To Summer – Dawn Chorus Recording Company – 2011
Albeit a conventional band set up SA's 'Canterbury Sound' influences may hark back to early '70s UK prog rock but in 2011 I heard nothing else surfacing that was quite like this, their debut vinyl release – so I bought two!

---
02.42.06
SMOOSH – Make It Through – Pattern 25 Records – 2005
The combined ages of sisters Asya and Chloe when they made this single was… 22! And they'd made another single the year before! That's some going. 500 copies of Make It Through, it featured on the first ever 41 Rooms show. The girls have since recorded under the name Chaos Chaos.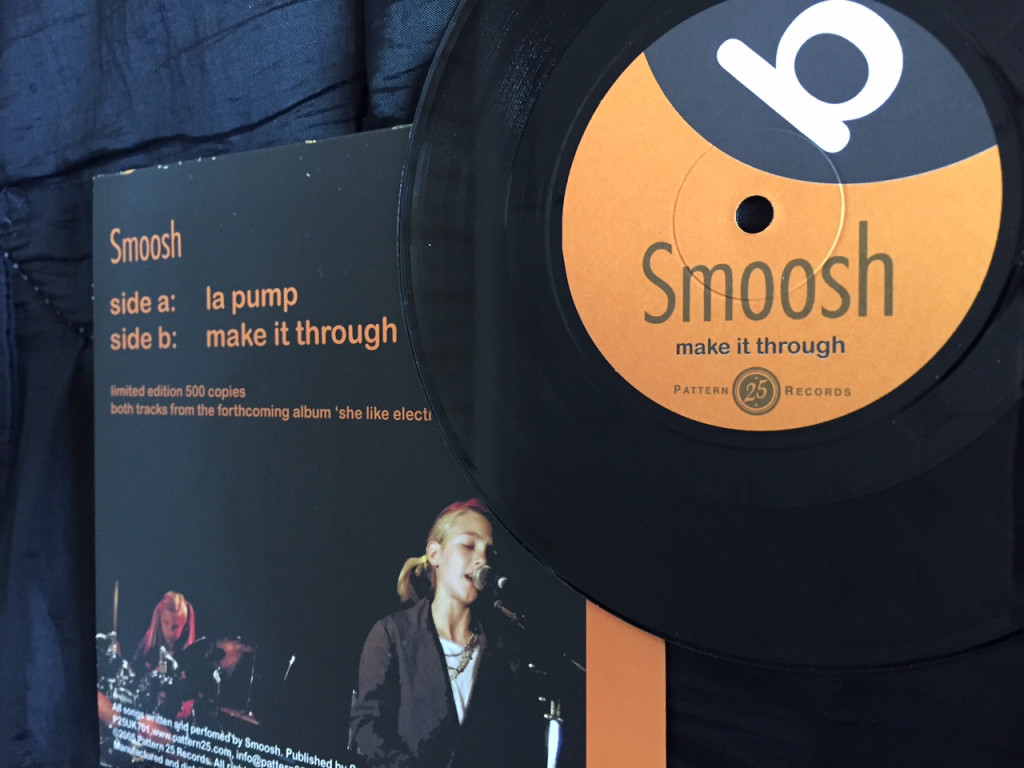 ---
02.45.13
NICK CORBIN – Sweetest Escape – Big A.C. Records – 2020
The first of the ex-New Street Adventure main man's three sightings on show 100.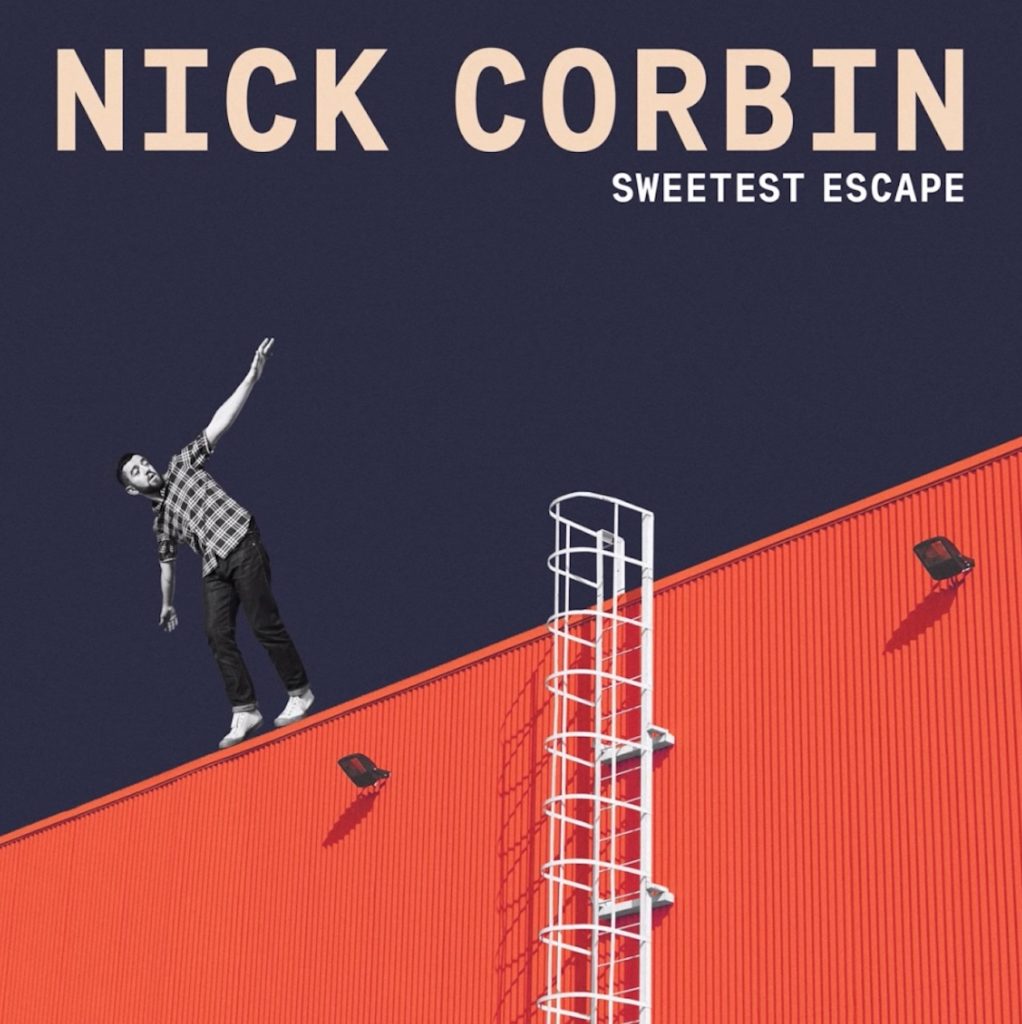 ---
02.48.40
NEW STREET ADVENTURE – On Our Front Doorstep – Unmasked Recordings – 2012
Conscious lyrics. There was a riot going on.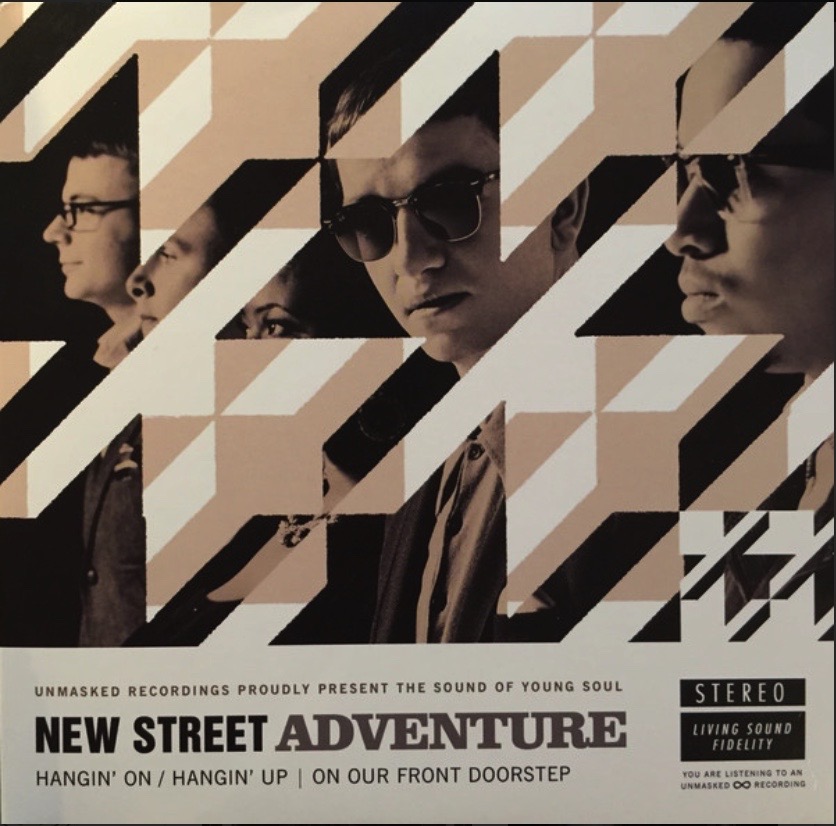 ---
02.52.00
MARA TK – Anyone Here? – Red Bull Music Academy – 2011
In between his days fronting Electric Wire Hustle, the flip to his debut solo single. Sounding like a modern day Marvin Gave, the What's Going On album must run through Mara's veins, and without any competition looking very likely, this will be the most travelled single purchase I will ever make. Having ordered the 7″ direct from Mara, via Bandcamp, it then went AWOL in COVIDworld. So, he graciously put another in the post. From New Zealand to Ireland, Anyone Here journeyed 23,000+ miles in total. 🙂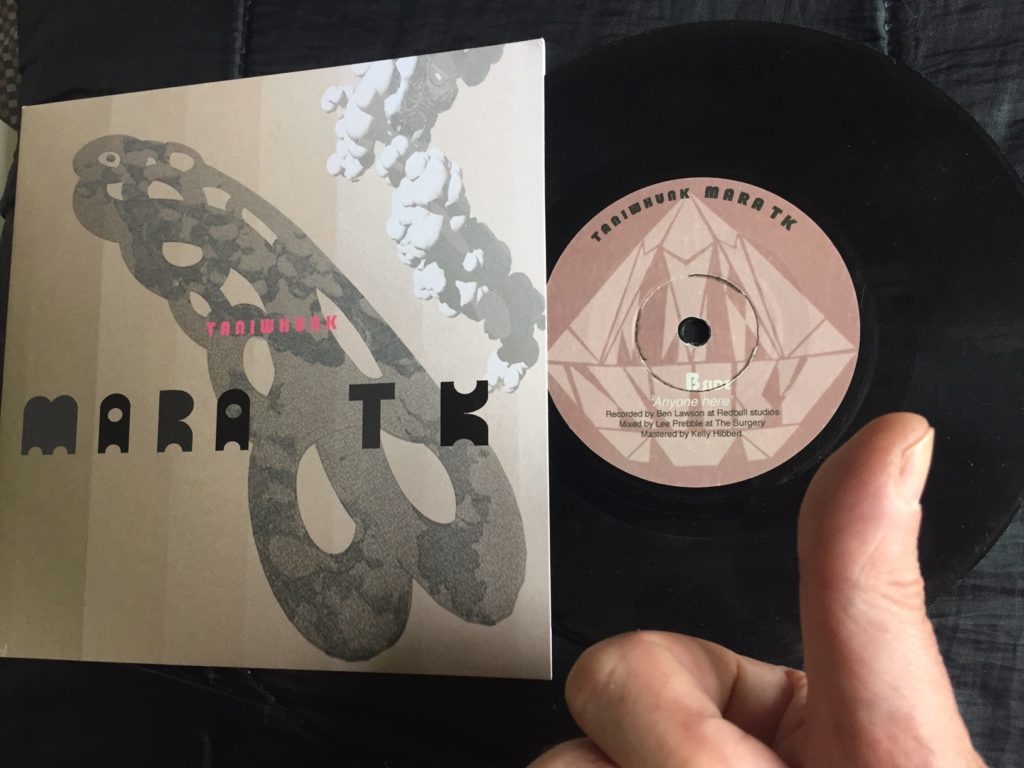 ---
02.54.42
JAHMALI – I & I – Yahbell – Early 2000s
Some roots vocalists have really grabbed me and Jah Mali is one of them.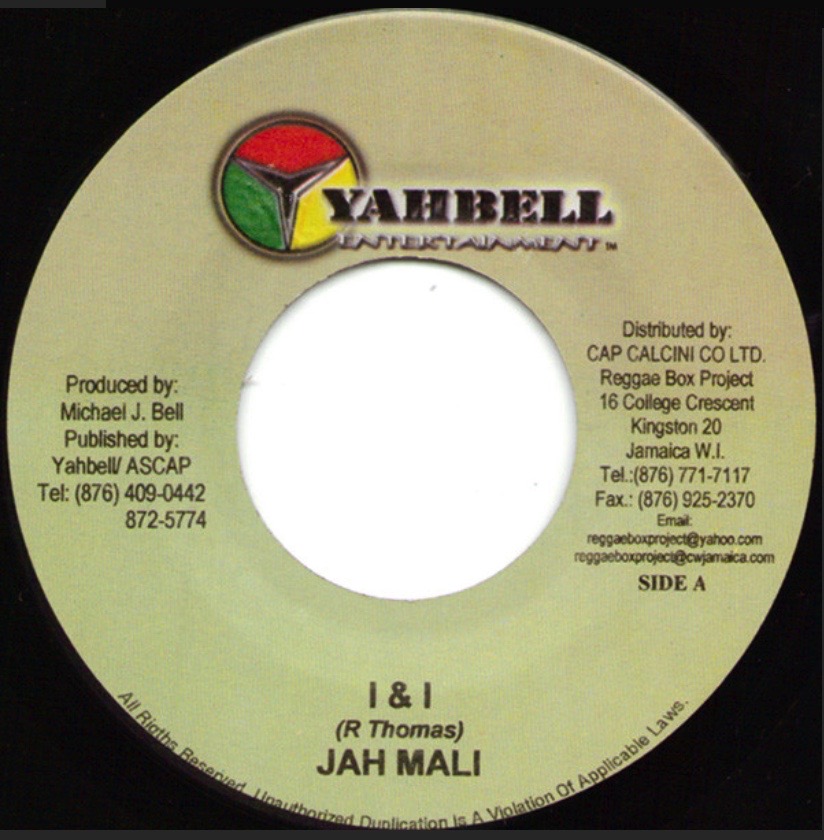 ---
02.58.42
MORGAN HERITAGE / T.O.K. / FANTAN MOJAH – 'Medley' – Don Corleon Records – 2005
MORGAN HERITAGE – Tell Me How Come / T.O.K. – Tears / FANTAN MOJAH – Thanks & Praise – all Don Corleon – 2005
They do things differently in Jamaica, with the same rhythm tracks being farmed out to various peeps to put their own spin on it. Having a bit of a dancehall phase back then (BBC 1Xtra, thank you) I fell for all these 'takes' separately, without initially noticing they were connected by the same rhythm. Doh!

---
03.06.53
FREDERICK & NINA – Running – Council Folk Recordings – 2001
Right up my street… and with a name play that should bring a smile to anyone of a certain age. I'll have a small bet the brass blast (at least?) is a lift, and maybe somebody will tell me it's from some massively well known tune, at that. Oddball brilliance on a near unknown label, the latter lasting twice as long as this single – ie, it released two singles… whereas this single just, errr… released itself. Moving on! Paul Jason Fredericks is the brother of Sideway Shuffling and Rock a Doodle Dooing Linda Lewis, so a more than decent set of vocal pipes is in the genes. I saw him performing on stage with Two Banks Of Four at London's Dingwalls in 2000… and he's another who'll be back here at some point.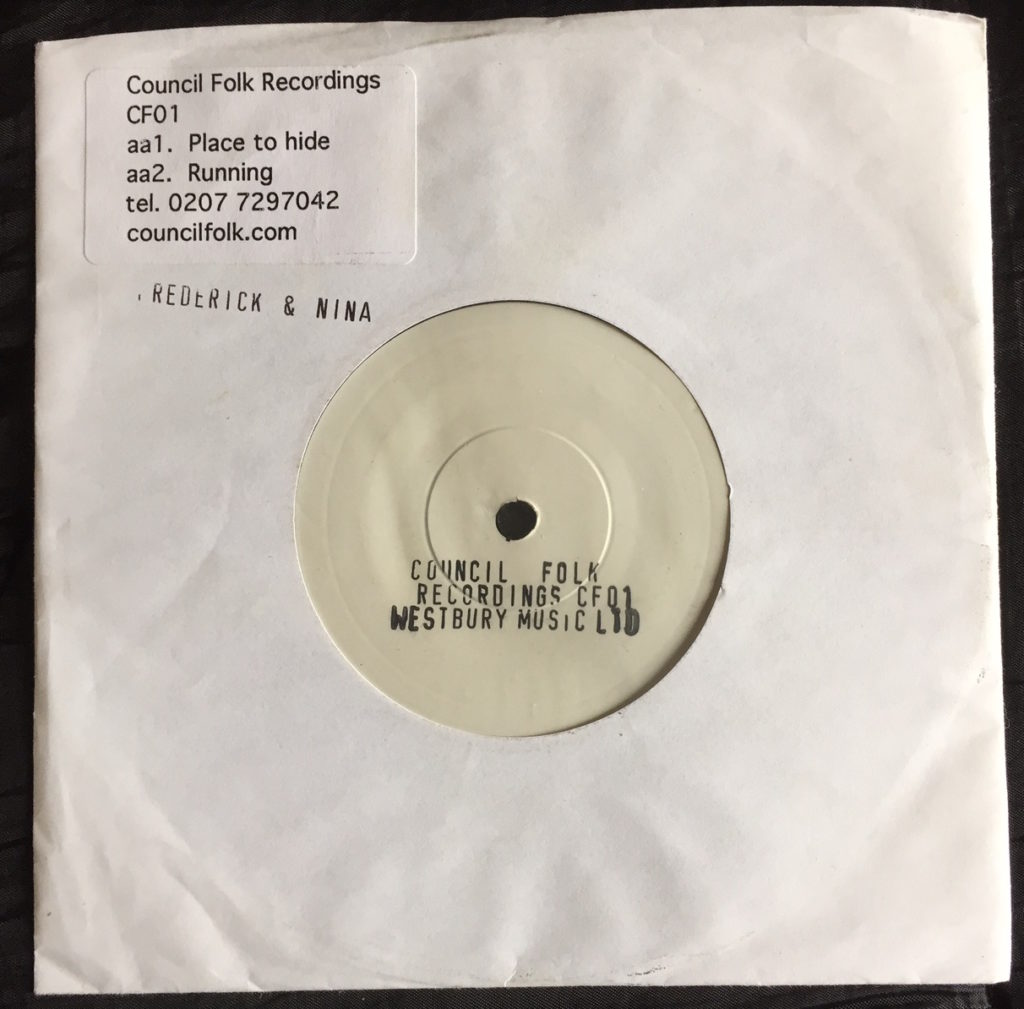 ---
03.09.53
SONNY J – Handsfree (If You Hold My Hand) – Stateside – 2008
In the vein of the KLF's Justified & Ancient hook up with Tammy Wynette. If Brenda Lee had been the vocalist on this, some clever marketing might have got this 'outside the box' pop excursion some way to matching the success of the aforementioned tune.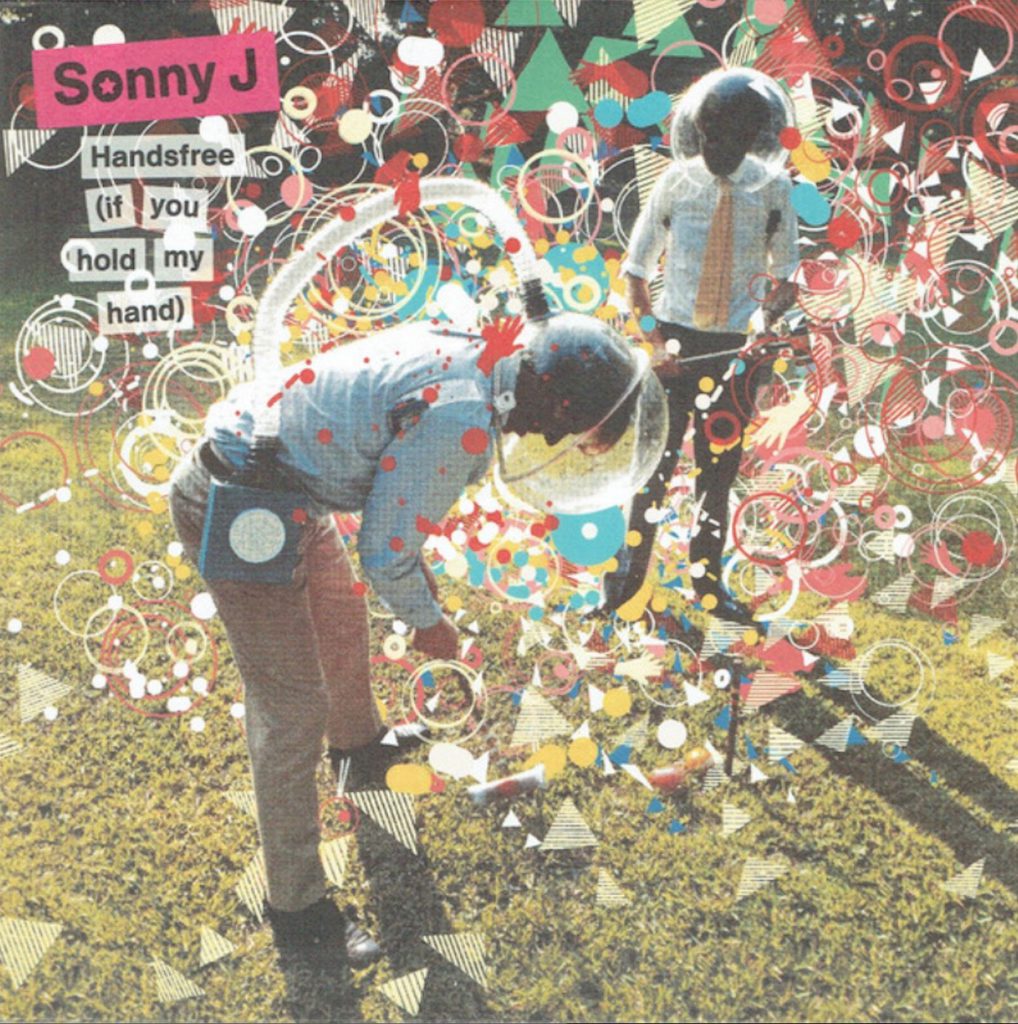 ---
03.12.54
MAN & THE ECHO – I Don't Give A Fuck What You Reckon – 1965 Records – 2015
These lads have a twist on things I really like. Here it's with a train of thought (if not vocal outpouring) we've maybe all had at one time or another.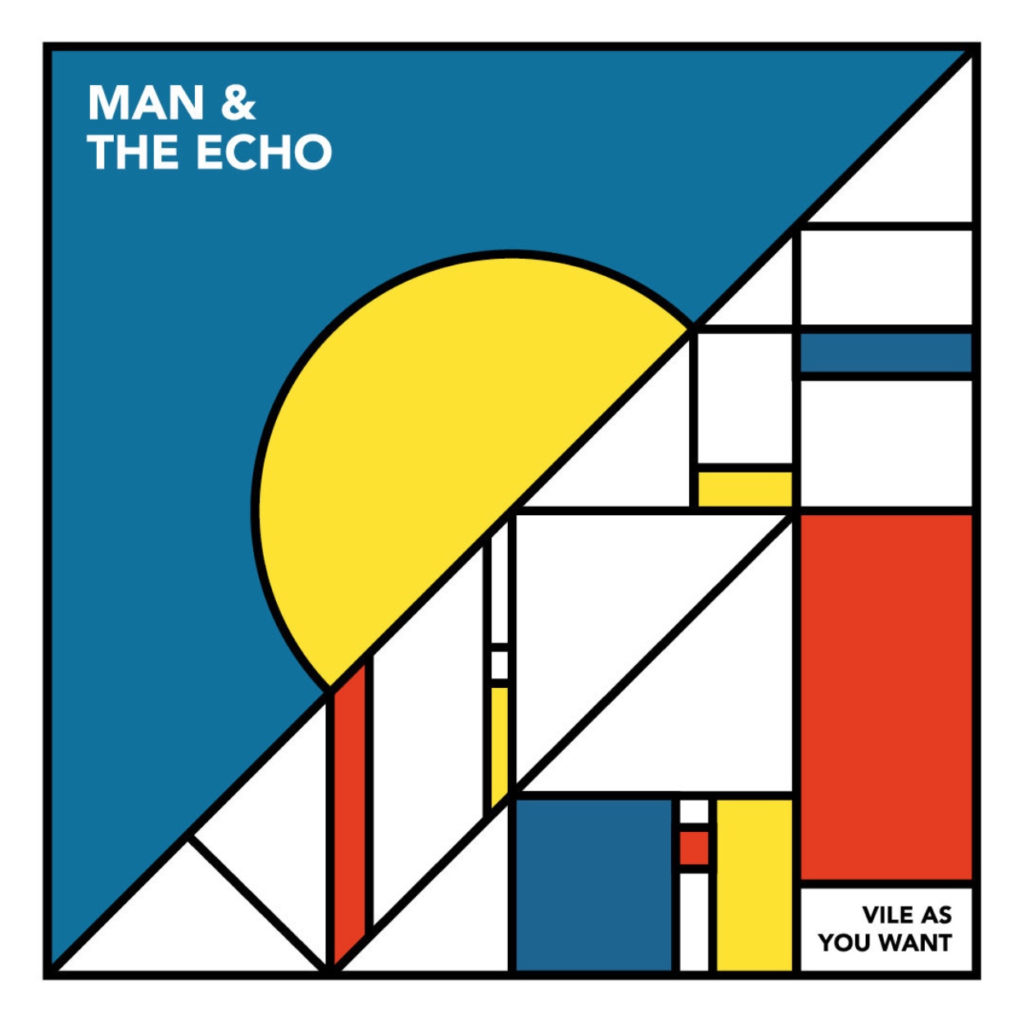 ---
03.14.47
WET LEG – Chaise Longue – Domino – 2021
Show 100's first 41 Rooms debut appearance. Out of the Isle Of Eight, please enter the world of Rhian Teasdale and Hester Chambers.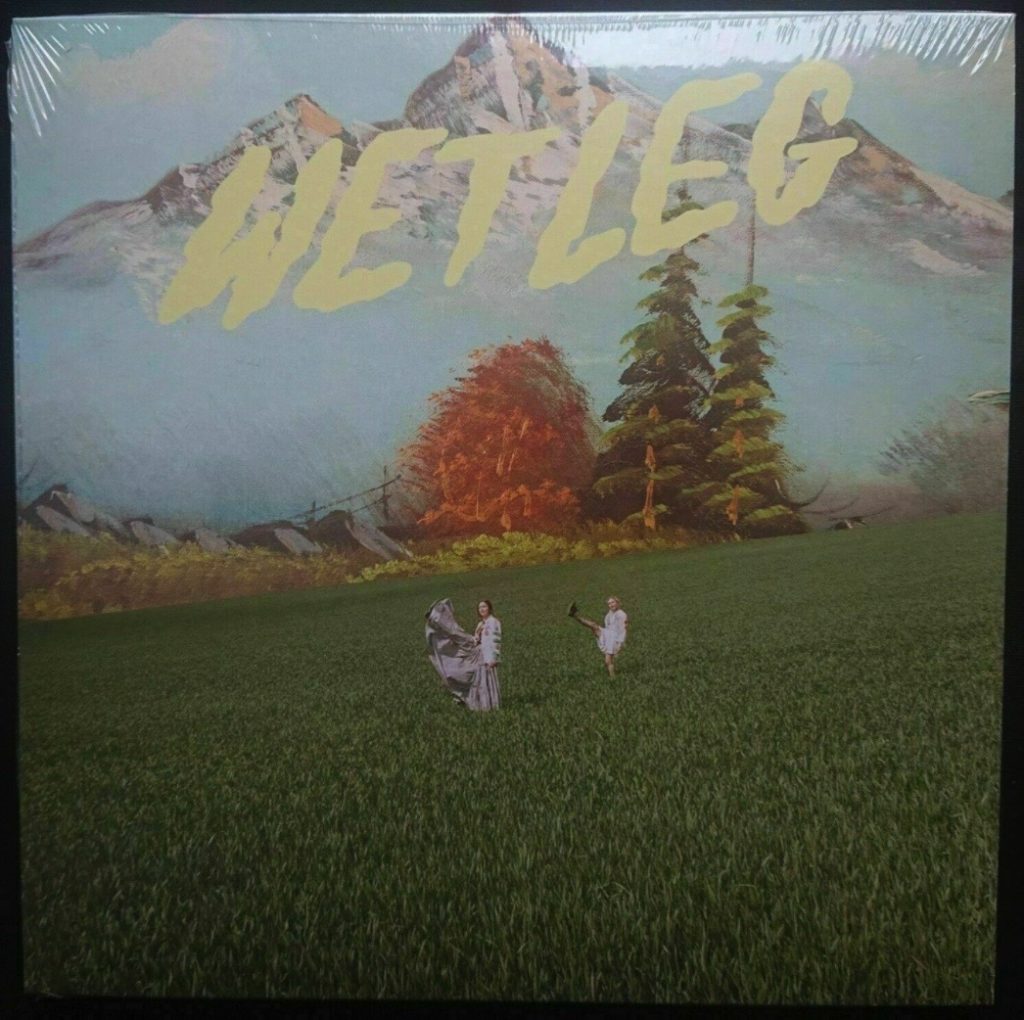 ---
03.17.58
ROZI PLAIN – Jogalong – Lost Map Records – 2014
Split 7″ with Rachael Dadd. The soundtrack to someone living in the country, where it's always sunny… maybe.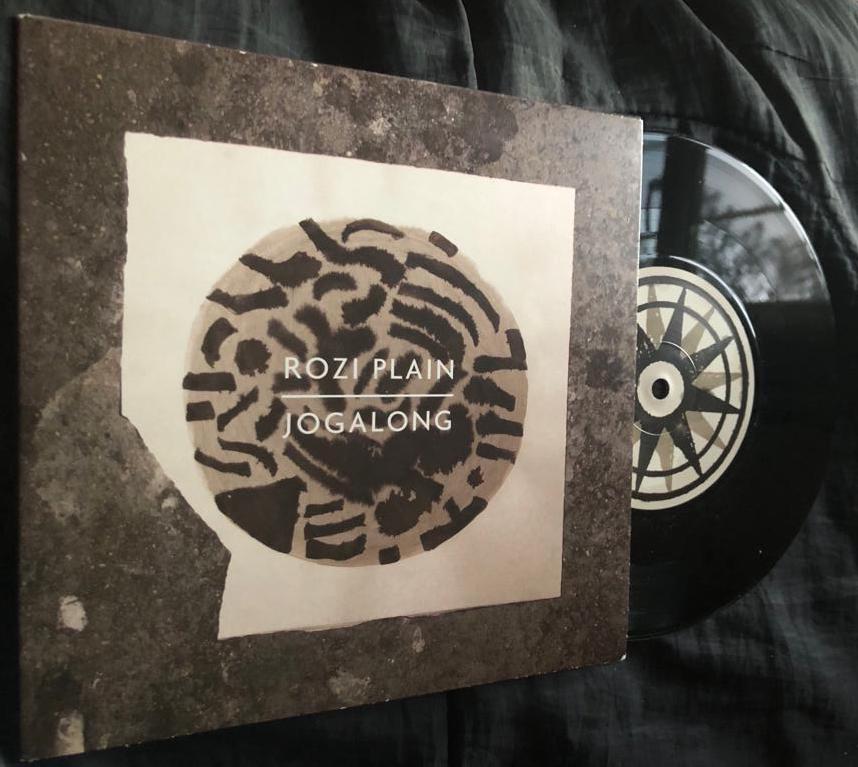 ---
03.21.27
THOSE DANCING DAYS – Hitten – Wichita – 2008
Like so much music out of Scandinavia, TDD's approach had a refreshing slant. Now defunkt but a bit Blondie-like in their time.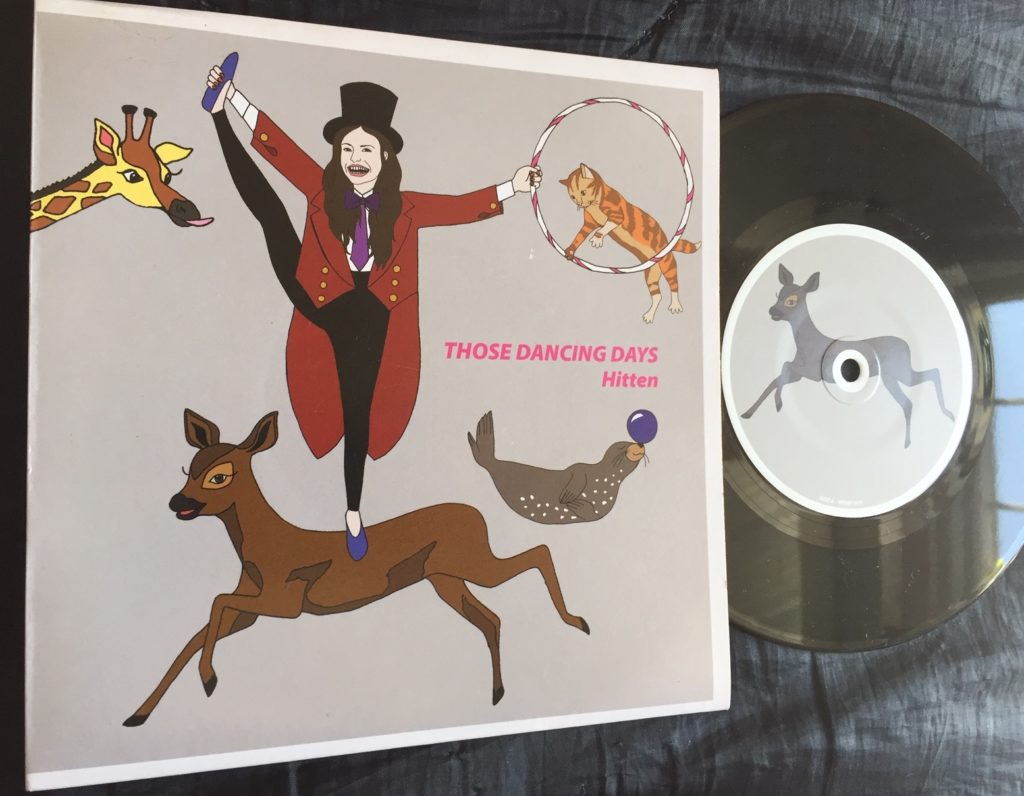 ---
03.24.48
THE LAST SHADOW PUPPETS – Standing Next To Me – Domino – 2008
Bugger! Wonderfully performed on the Jonathan Ross (TV) Show at the time, I was niggled for years as to what this song reminded me of. If I had clocked it by the time I was compiling show #23, it would have been sat right next to its bastard brother (or should that be grandad), Love's Maybe The People. 🙂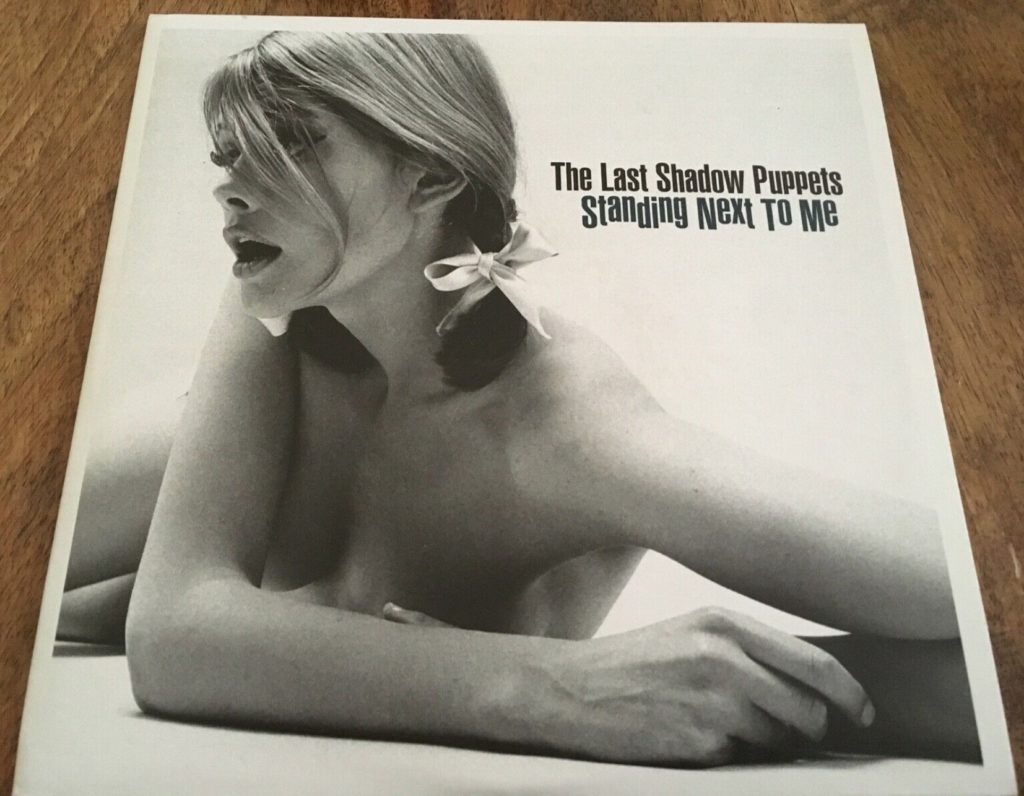 ---
03.27.03
PUBLIC SERVICE BROADCASTING – Elfstedentocht Pt 1 – Test Card Recordings – 2014
Rockin' sounding white vinyl purchase from 2014's Record Store Day. From their 'found sounds' heydays.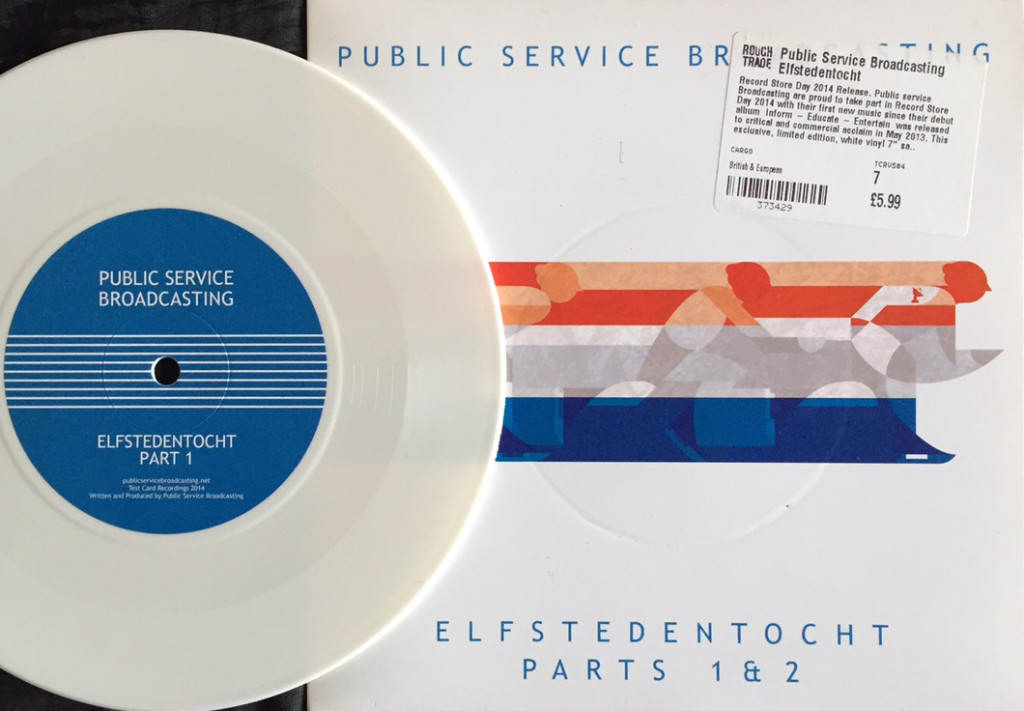 ---
03.30.10
THE RACONTEURS – Hey Gyp (Dig The Slowness) – Third Man Records – 2019
And from Heydays to Hey Gyp – a genuinely unintended link. Let's be frank, Third Man can often be a fairly elitist label set up and the chances are that by the time normal fans knew of this release… they had zero chance of buying it! It's Jack White's label, he's in the Raconteurs… and he'll do what he wants – and part of his pension plan likely included vaulting a copy of each of the five separate, single sided and etched, limited edition 7″ versions of this… and none of them will be cheap to acquire. When I last looked, one version on Discogs had two sellers teasing the world with their copies at $1500(!), so I won't be seeing a copy anytime soon. I did though playlist Donovan's original on 41 Rooms before I even knew of this version… as a good tune is a good tune.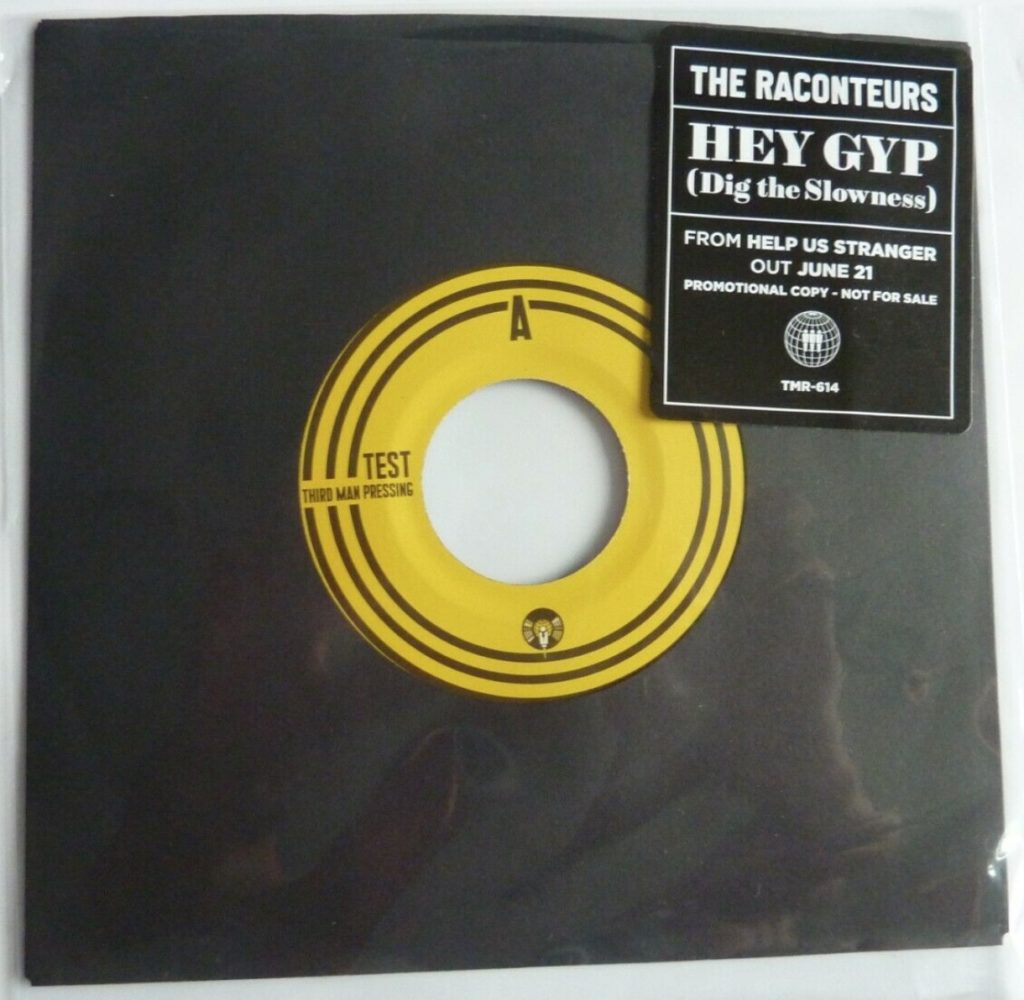 ---
03.32.33
SMOOVE + TURRELL – Lay It On Me – Jalapeno Records – 2014
If there'd been a video for this it should have featured cool young couples with a modern quirky twist, jiving the f*** out of it.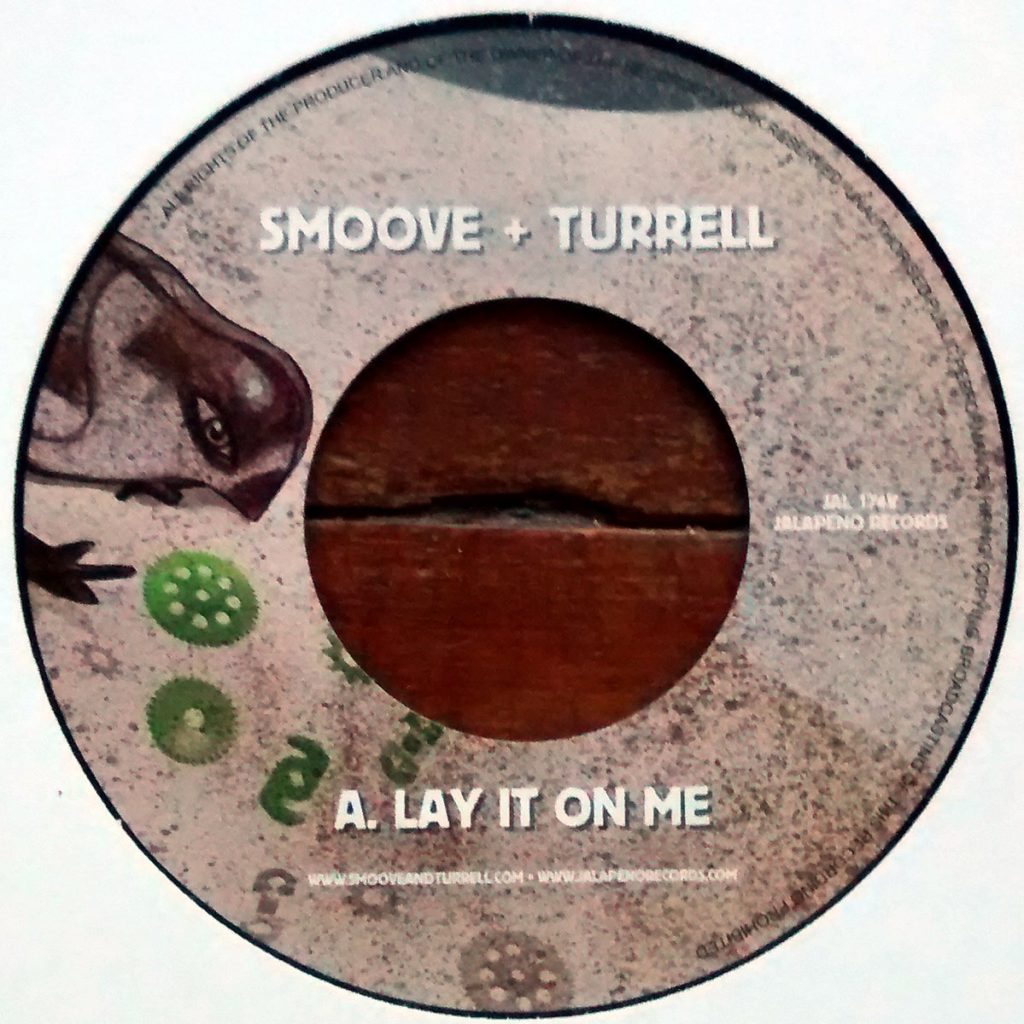 ---
03.35.53
THE THIRD DEGREE – Mercy – Acid Jazz – 2009
Should you want to track this down, beware! Some copies on the Tri-Sound label – labelled as The Third Degree and Mercy – have completely unrelated Twisted Tongue songs in the grooves. Mercy had enough legs though to get re-released on Mukatsuku Records in 2020.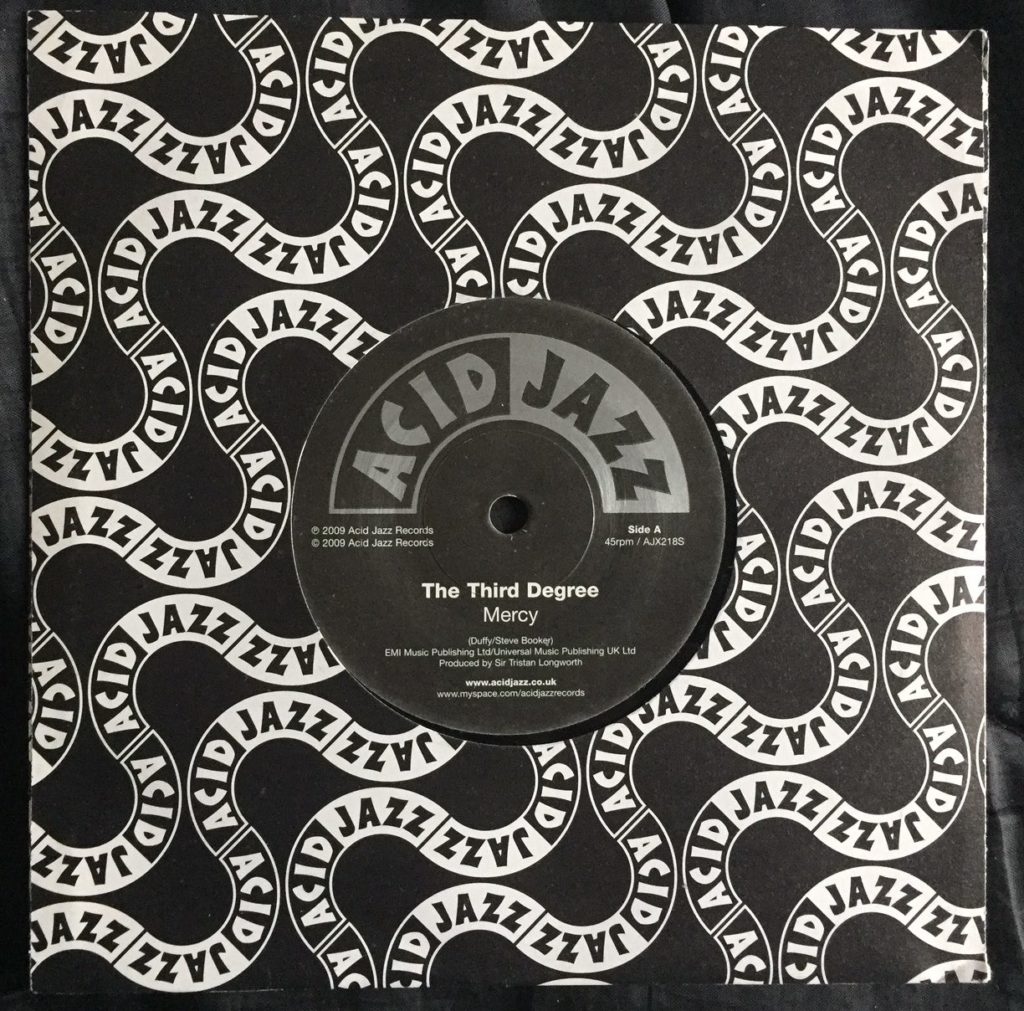 ---
03.39.08
SELECTA HEALER – Let's Get It Started – Freestyle Records – 2009
My white label copy of this thumping fast paced funk tune was bought on Discogs from Freestyle label head honcho, DJ, promoter and (where I best know him from) ex manager of London's Jazz Cafe, Adrian Gibson – though he didn't know it was me, as I had it delivered to a UK address.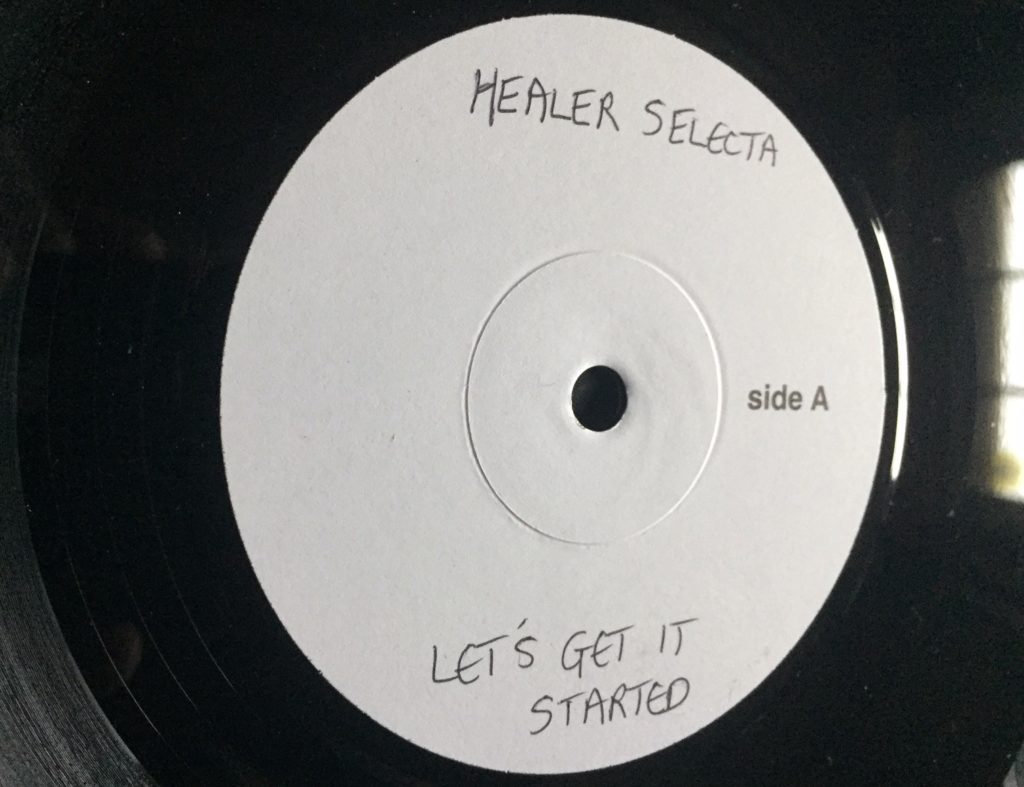 ---
03.42.00
ANDY LEWIS (feat BETTYE LAVETTE) – Laughter Ever After – Acid Jazz – 2004
Her first releases were in the very early '60s but the Let Me Down Easy girl was still totally firing on all cylinders here forty odd years later.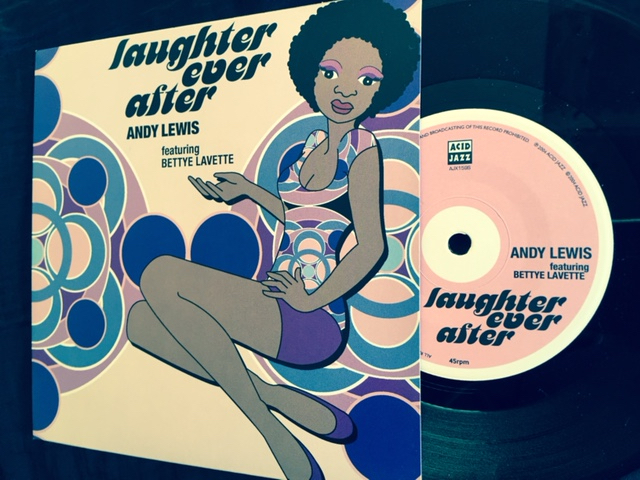 ---
03.45.24
NICK CORBIN – Too Much Time – Big A.C. Records – 2020
Very Style Council'ish and sounding like a nailed on A-sider and gig ender/encore tune to me. 🙂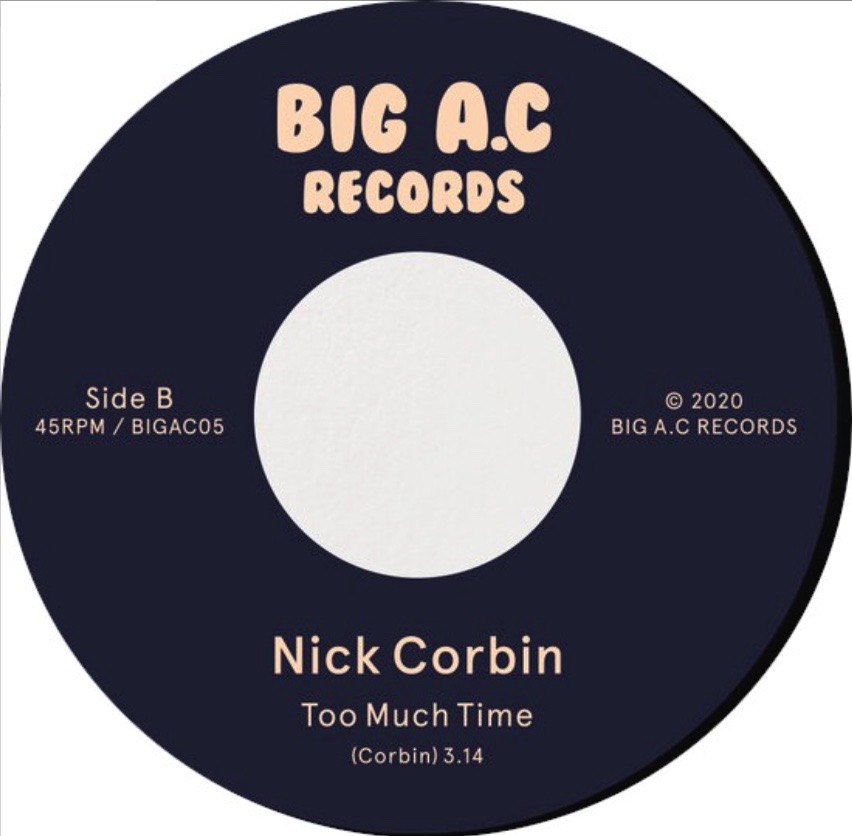 ---
03.48.32
UJIMA – I'm Not Ready – Outta Sight – 2012
I have to thank best mate, Danny Duggan and his 103.2 Dublin FM Soul Seeker radio show for these next two floor fillers. He may have DJ'd the New Order Bedford Boys Club gig in 1981 and been responsible for suggesting Winkles as a home for our 'Alternative' club nights back then but he's also been forever one very serious soul man. I'm Not Ready (with a bit of an Isley Brothers feel?) was originally released in 1977 on Epic in the US and people were paying £500+ for the single just a few years ago. I'll happily do with this re-release then.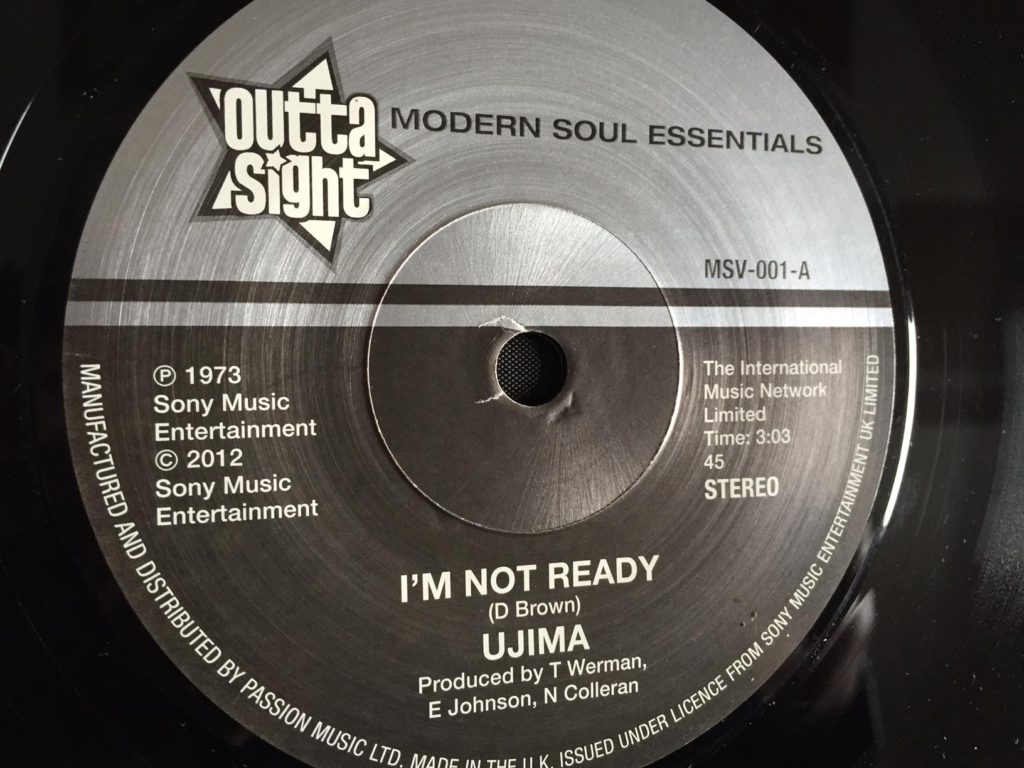 ---
03.51.18
SIDNEY BARNES – Standing On Solid Ground – Mid West Recordings – 2013 approx
From the modern soul side of things, one blindingly good upbeat tune.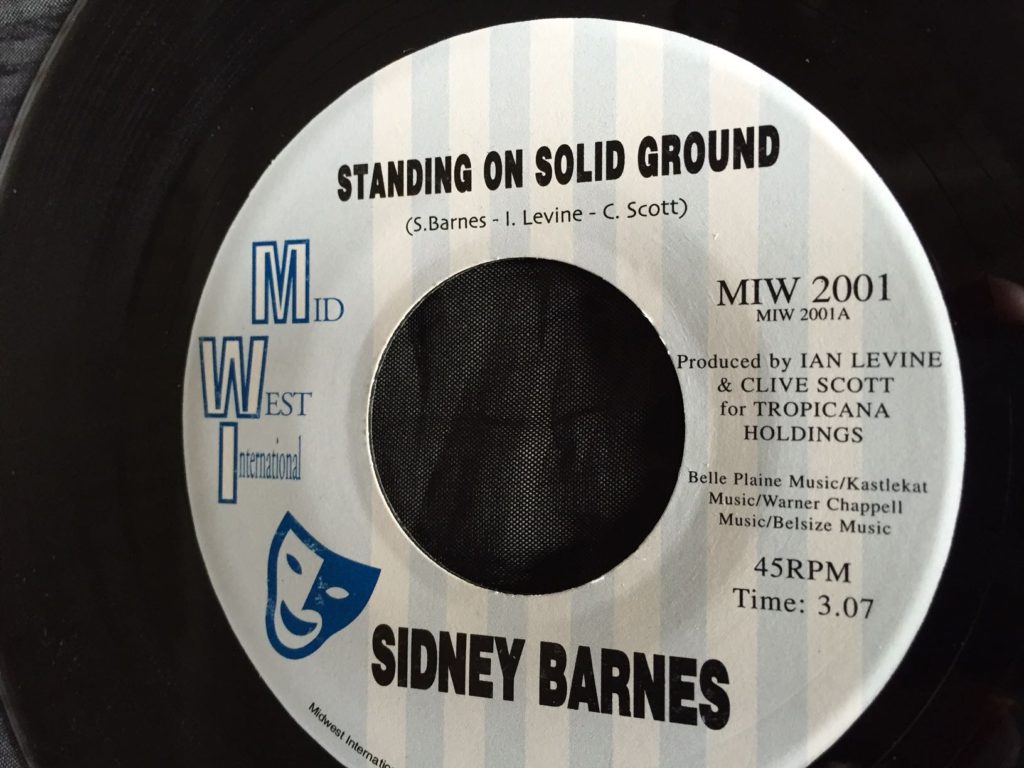 ---
03.54.38
EMANATIVE – When On Earth – Futuristica Music – 2008
Sometimes it's best to let a band place themselves in the scheme of things, and 'a cosmic strand of multi-cultural UK jazz with African, Indian and Middle Eastern influences unlike any other act on the UK scene' is how Emanative went about it. With the son of David Bowie's Ziggy-era drummer, Woody Woodmansey, Nick as the cornerstone, they've now been around a while and both this tune and vocalist, Liz Elensky could have more than held their own in any Sergio Mendes and his Brasil 66 set up. Forty years too late, though.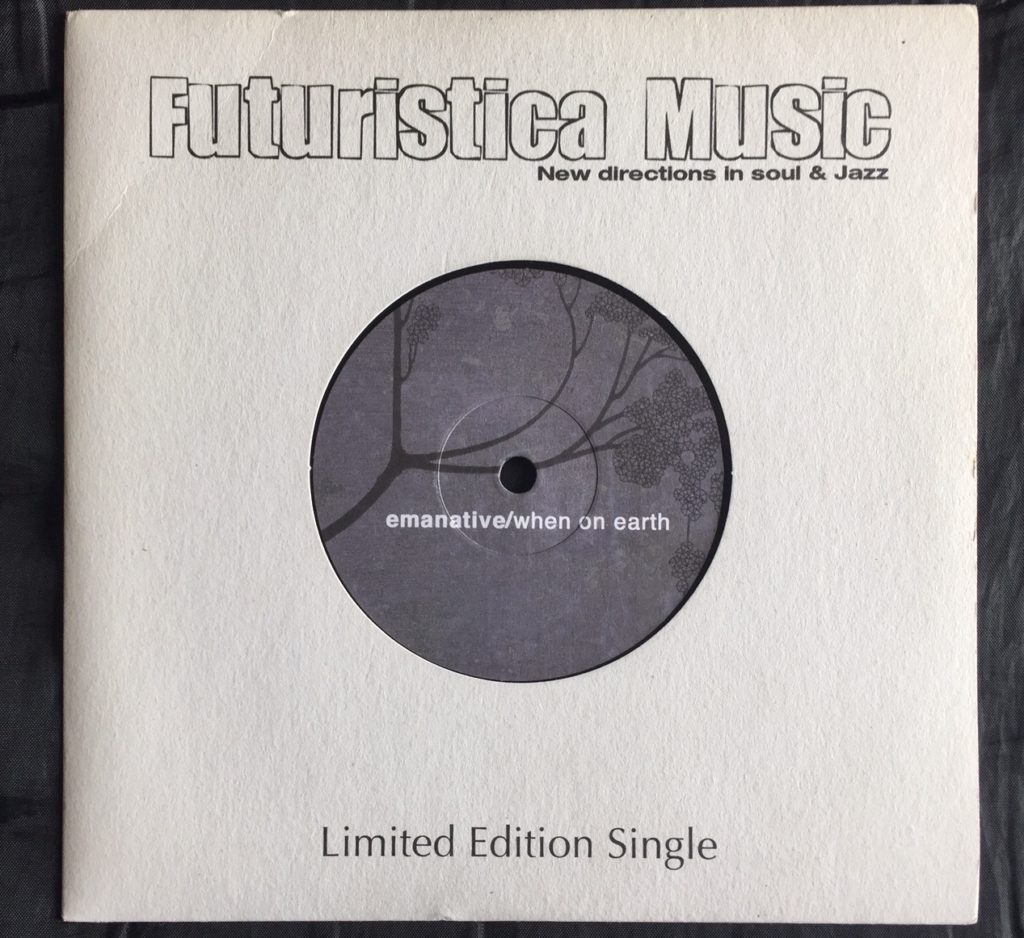 ---
Normal two hour 41 Rooms bizniz will resume with Show #101, on Mar 6.
Dec