This playlist is 72% vinyl friendly. Not bad… which once again translates to 'equal worst ever'.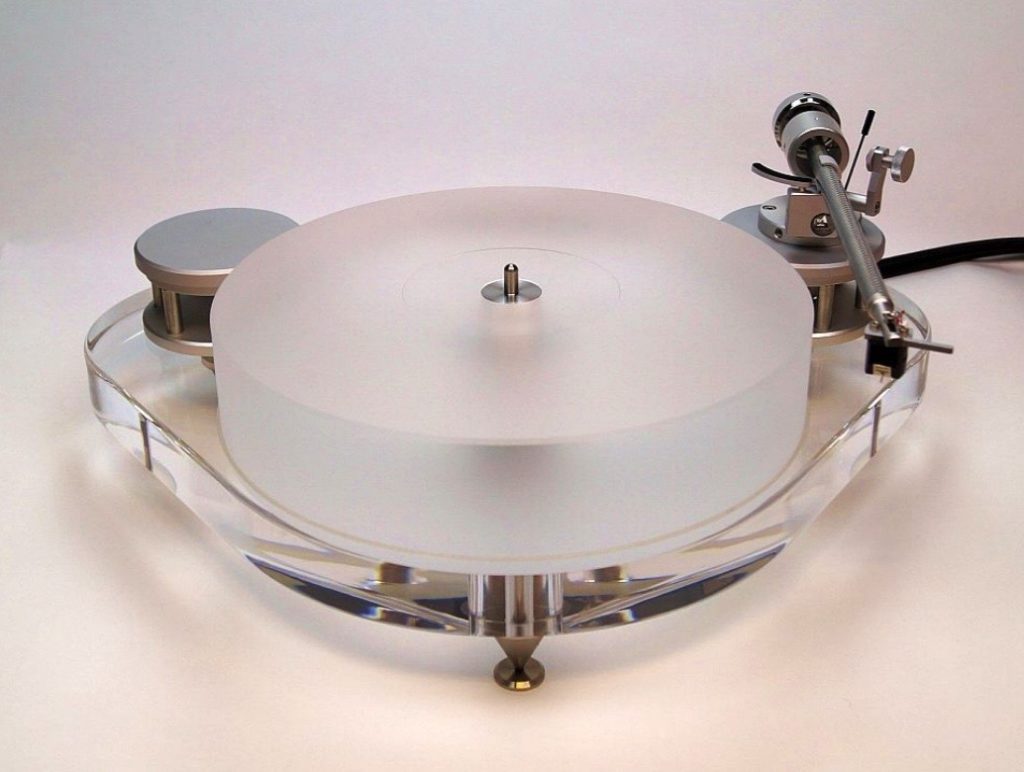 Auditorium's €3500 Auftakt turntable – begging for an ice sculptor to hack away at it.
---
Any track marked * has been given either a tiny or a slightly larger 41 Rooms 'tweak'/edit/chop and the occasional tune might sound a bit dodgy, quality-wise. On top of that, the switch between different decades and production values never helps in the mix here. 🙂
---
Lyric of Playlist 118…
It's a Yard Act… with Anonhi close behind.
---
00.00
(Intro) THE FLAMINGOS – Stars (Edit) – Unreleased demo – 1983. Episode #1 for info.
---
00.41
NEW ORDER – Confusion (UK 7″ Promo Edit) – 7″ – Factory – 1983
'A Factory Re-Structure' that is, unsurprisingly, punchier. Memories of carefree days…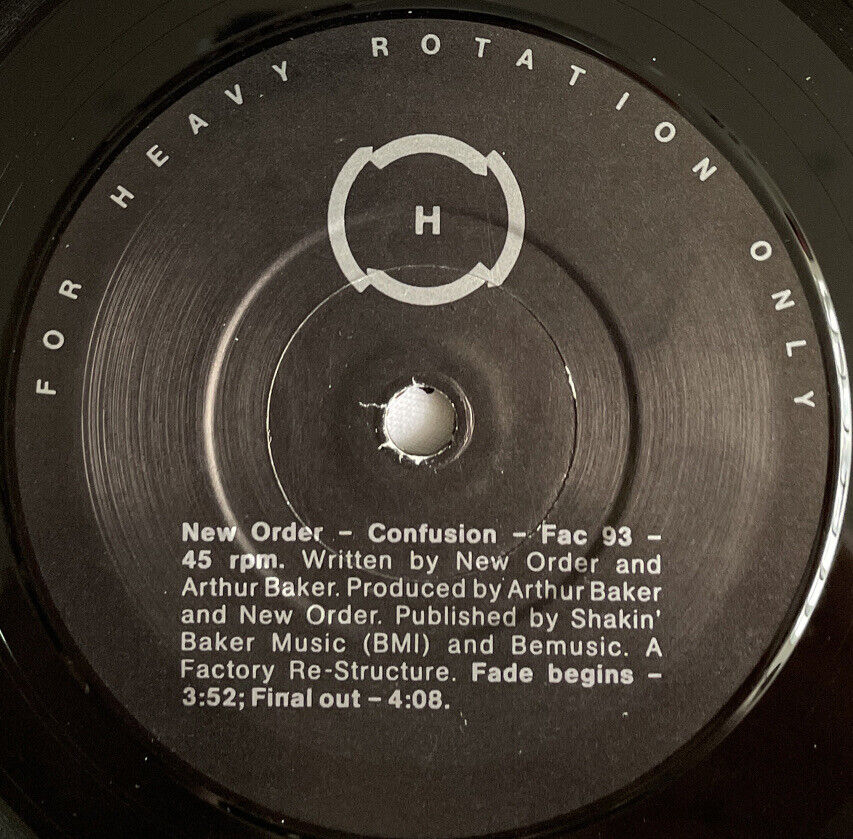 ---
04.33
INDOOR LIFE – Hot and Cold – 12″ EP – Elektra – 1985
Vocalist and co-founder, Jorge Socarrás just about hanging on to the band's 'art punk' beginnings.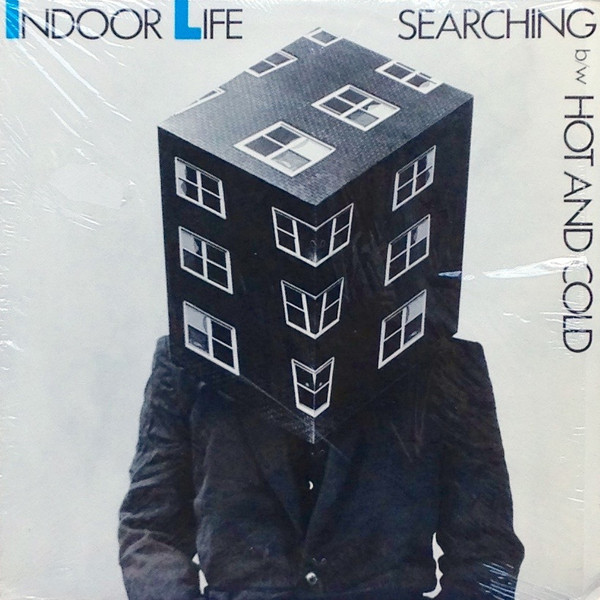 ---
10.00
YARD ACT – The Trench Coat Museum – Download only, for now – Island – 2023
Leeds in the electronic house… a fuzzy, funky blast and likely the best history of a piece of clothing ever committed to 'song.' Massive props too, to director, James Slater and his crew for the video.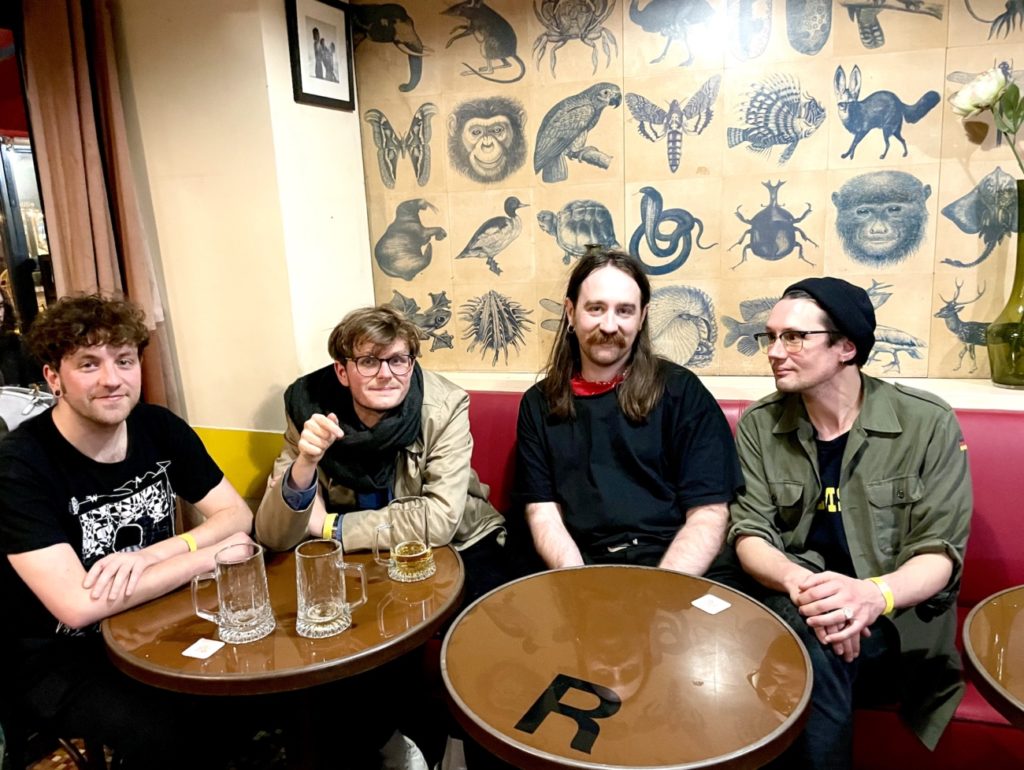 ---
17.58
PETE HOPE and RICHARD H KIRK – Leather Hands (Radio Mix) – 12″ – Doublevision – 1985
Sheffield industrial, electronic bizniz.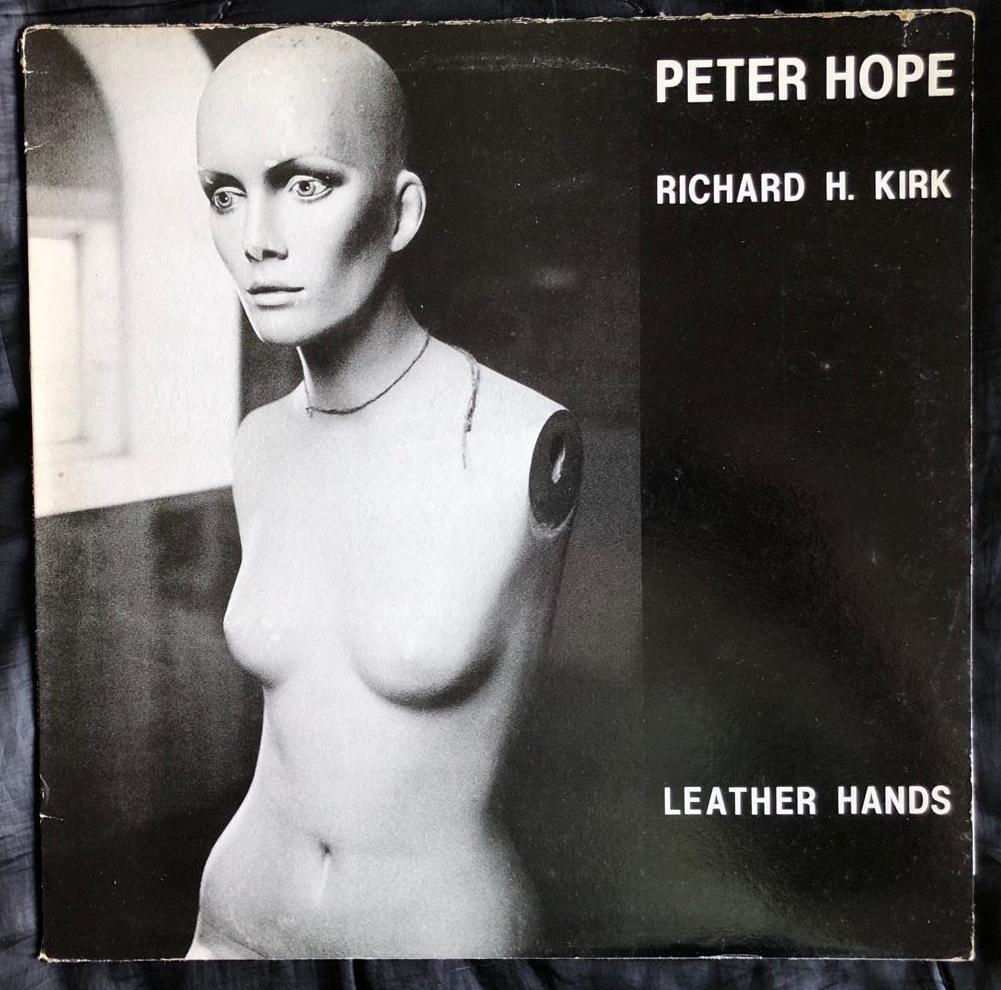 ---
22.59
APHEX TWIN – Blackbox Life Recorder 21f – 12″EP – Warp – 2023
Richard James on a skittery d&b workout.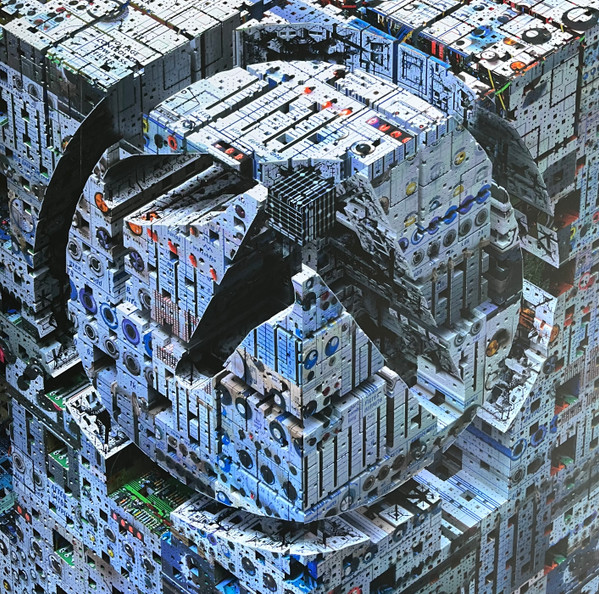 ---
26.43
HYPHYSKAZERBOX – We Don't Sleep In 2008 – Manic In Your House, cassette only – Suite 309 – 2023
She twists and turns.
'Almost two years since her last release, Bay Area multi-genre electronic musician Lili Briar, known here as hyphyskazerbox, is back with a new album, Manic In Your House. A slight departure from her zany and eclectic Headache Bait, Manic In Your House is a swirling, jazzy collage of IDM, industrial, breaks, bass, and club music with a heavier emphasis on longer-form structure and unfurling chaos.
'A meditation on struggling to relate and connect to the world around her, Lili finds ways to organize the overwhelming stimuli her surroundings throw at her on this record, showcasing darker, more centered themes than her previous few releases as hyphyskazerbox. Manic In Your House invites the listener to completely disengage from everything while conversely hyperfocusing on it all at once; to lose conception of the listener's body and our normality as humans by way of mutilated squeaks and breaks, warped croons and chords, and stark bashes and clanks. A true division and contrast of self is embodied here, and refined down to a nearly-50 minute, explosive medley of dancing emotions.' – Bandcamp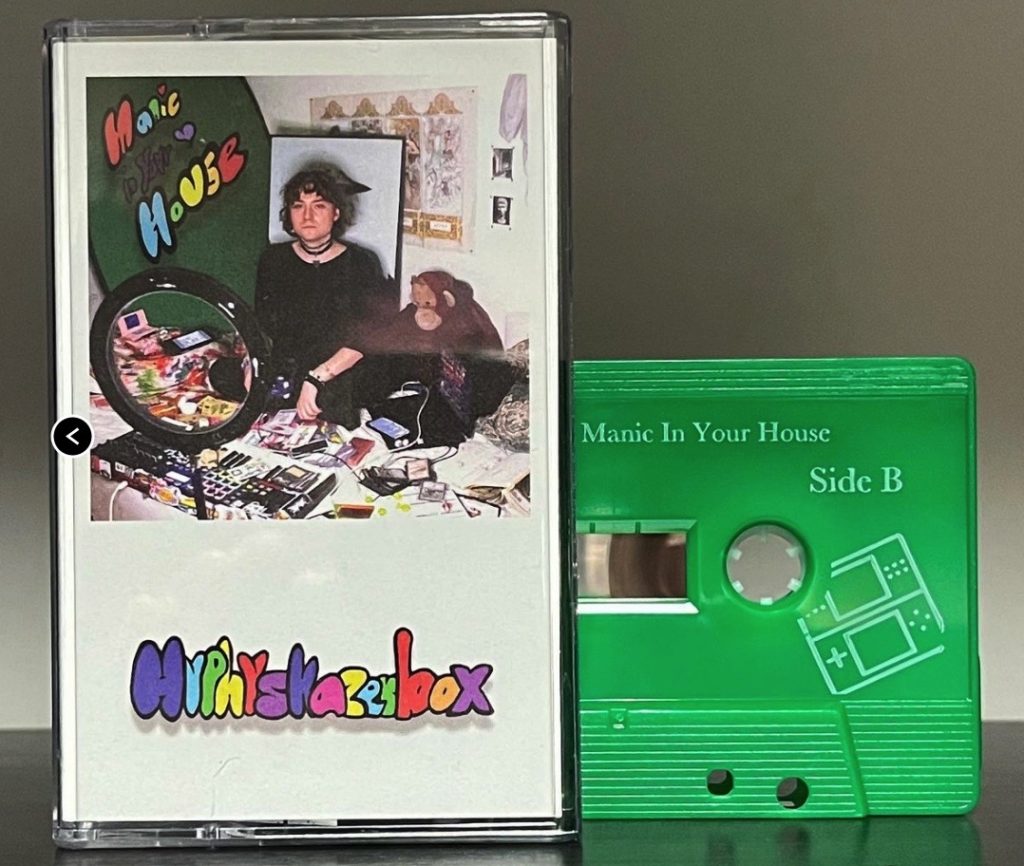 ---
31.38
THE MOMENT OF TRUTH – Helplessly – 7″ – Roulette – 1975
A lost (certainly to me) disco stormer recently given new life as the lead off track on the Bob Stanley complied Tribal Rites Of The New Saturday Night – Brooklyn Disco 1974-5 compilation.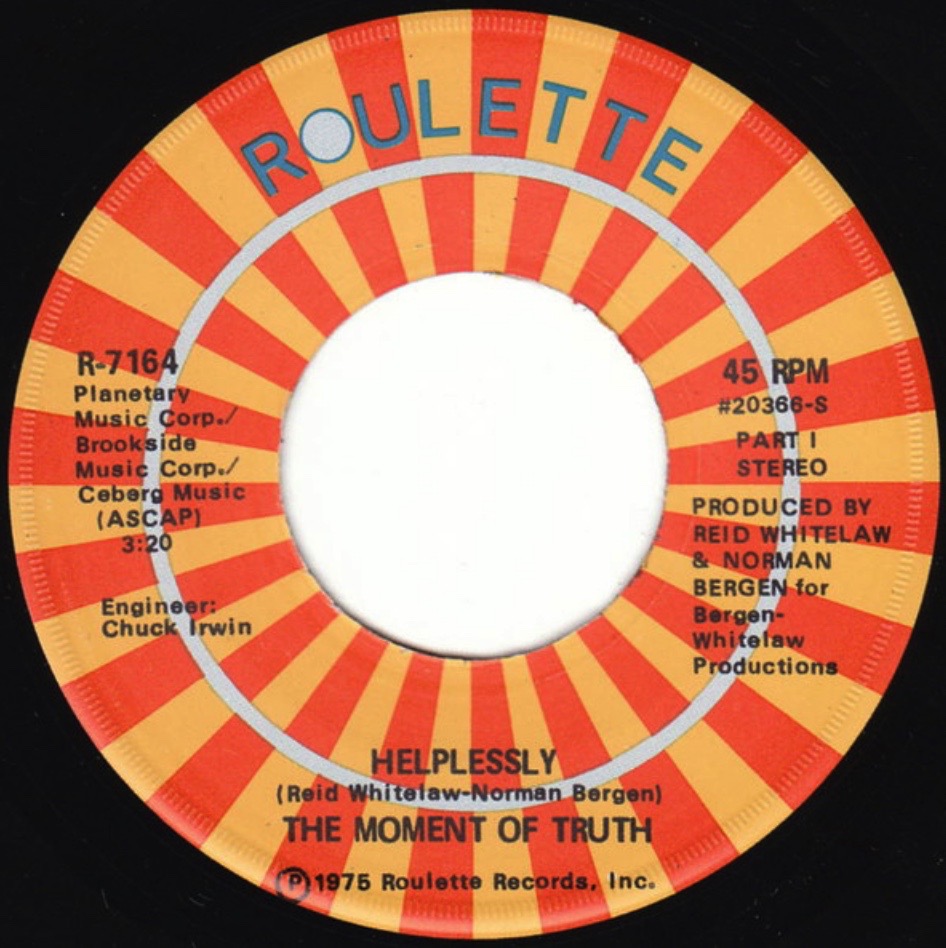 ---
35.15
MARTHA (REEVES) and THE VANDELLAS – Dancing In The Street – 7″ – Stateside – 1964
A nailed on Motown classic… errrr, via Stateside and Gordy.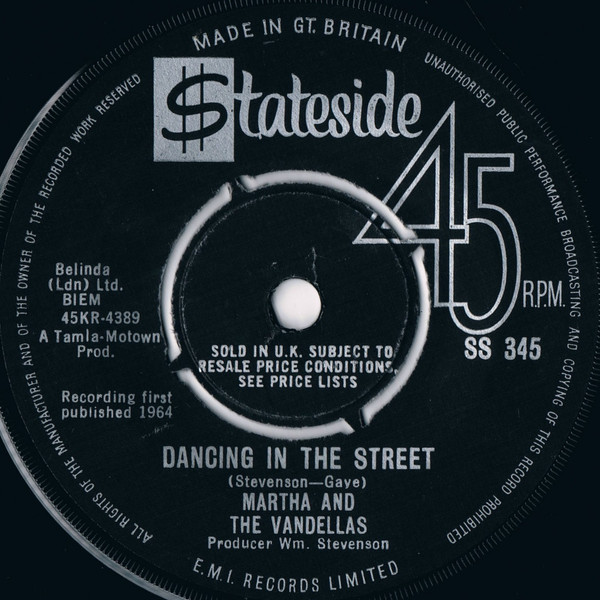 ---
37.39
CHER – Yours Until Tomorrow – 7″ – ATCO – 1969
Hit writers Gerry Goffin and Carole King would have guaranteed this was covered by a few but this is the version for me, even allowing for… the apostrophe alert! Usually when rushing social media messages stuff I find myself occasionally mixing a your with a you're but how did this one get missed… by no doubt numerous eyes in the production line? All those roll called on the label will have raised their eyes to the skies. 🙂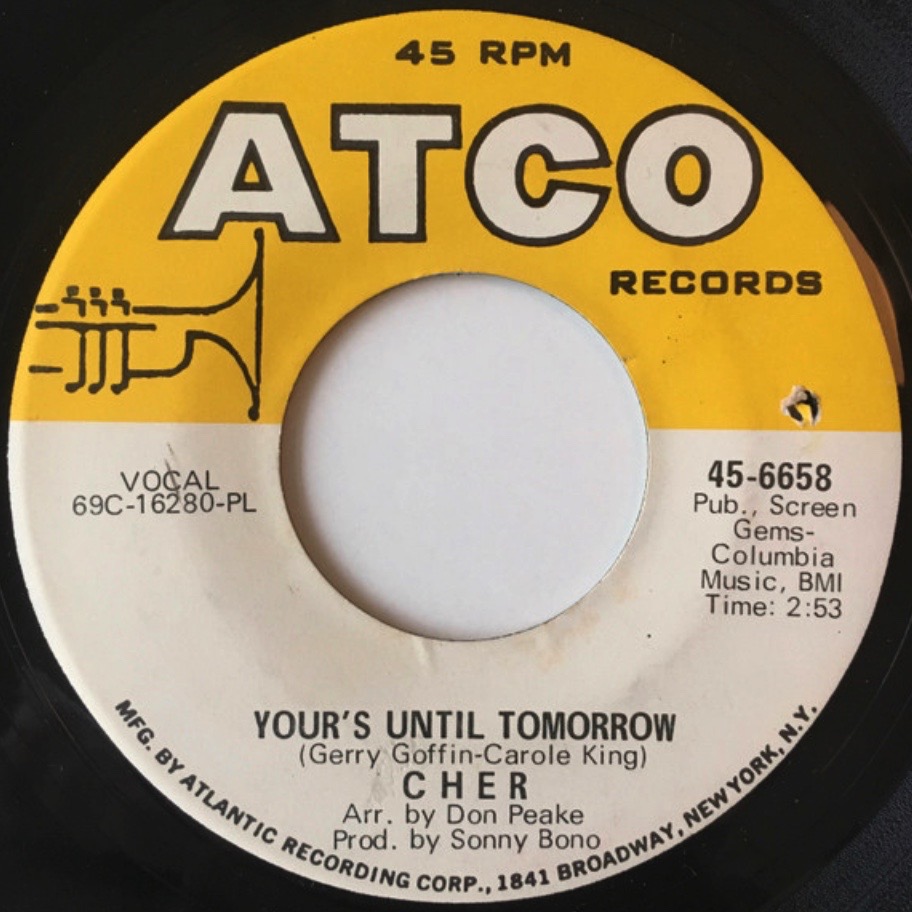 ---
40.27
THE JIVE FIVE – Then Came Heart Break * – 7″ – United Artists – 1966
I think this passed my ears via mate, Danny Duggan's 103 Dublin FM Soul Seeker show. Rare soul is a never ending source of cheeriness.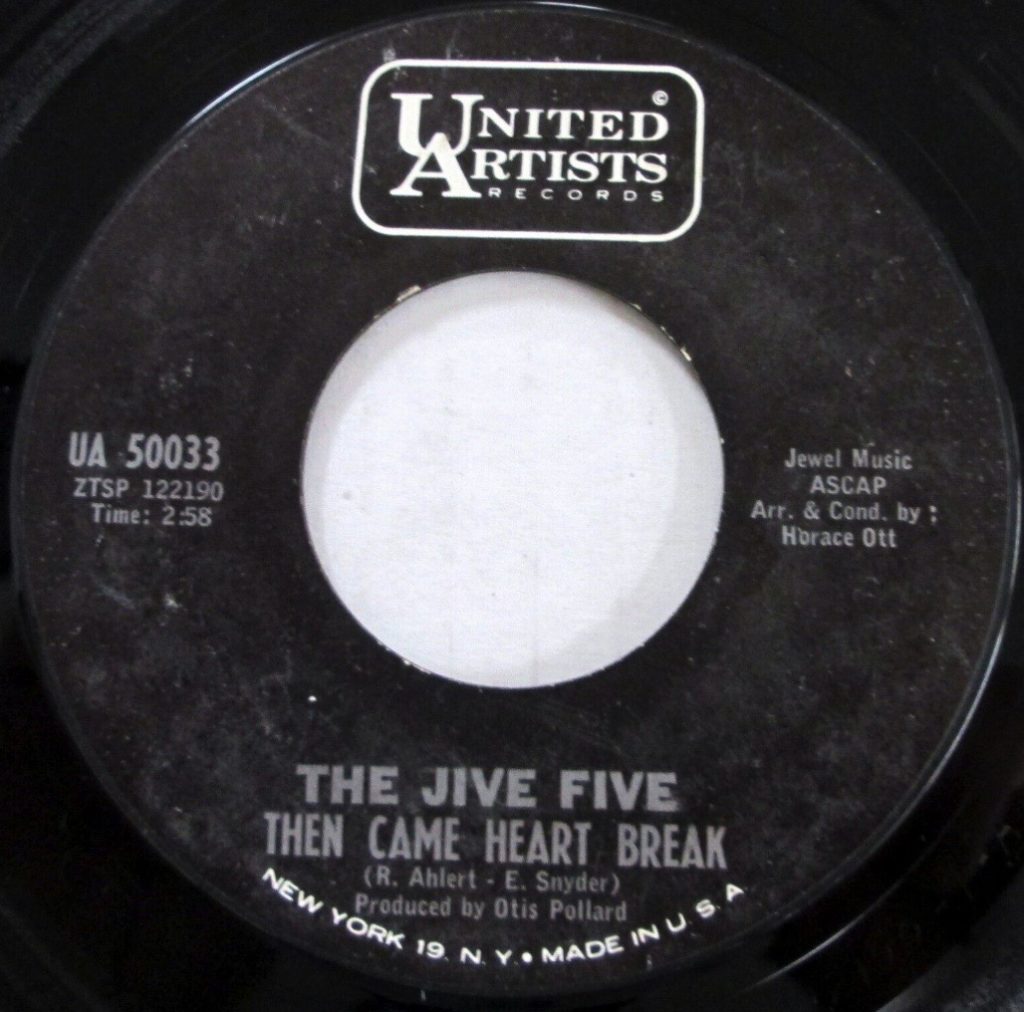 ---
44.03
LITTLE ANTHONY and THE IMPERIALS – Hurt So Bad – 7″ – DCP – 1965
Heard for the first time after I'd run into Willie Hutch's version but this take shades it.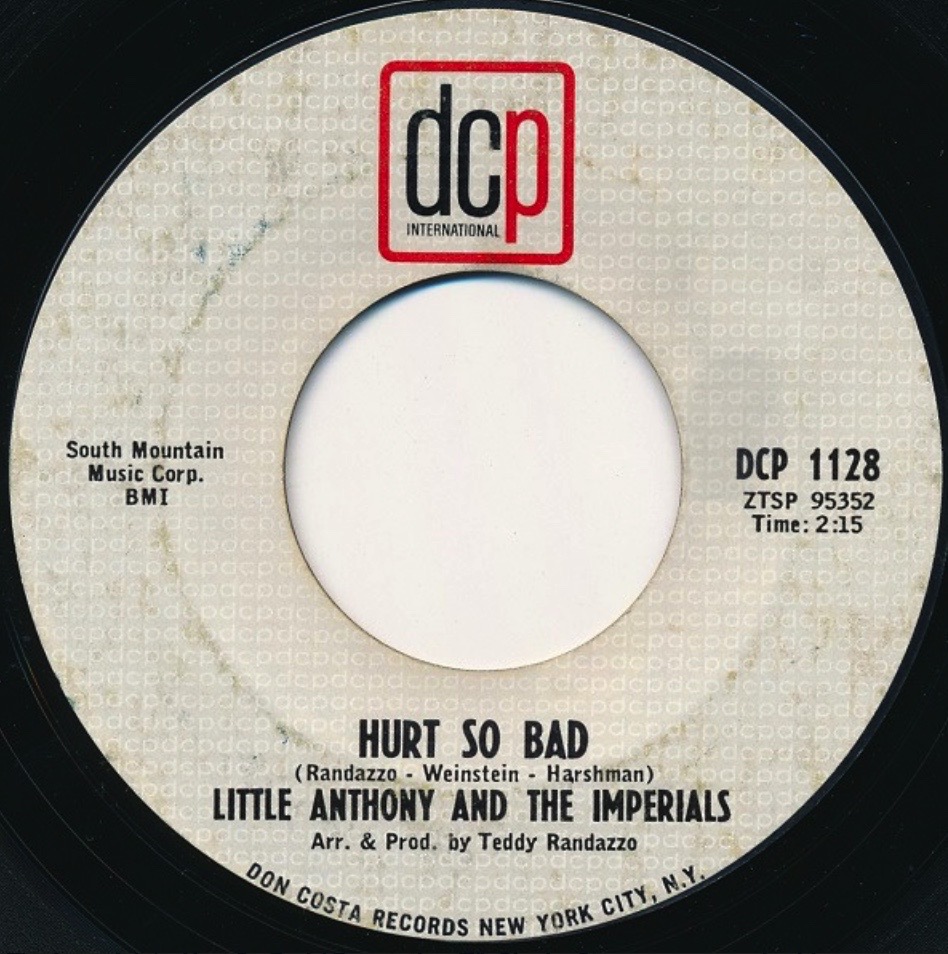 ---
46.24
CAROLE KING – It's Too Late – 7″ – A&M – 1971
Back in the era (certainly in England) when 'paper rounds' were the staple route for kids to earn some pocket money I stumbled on making boxes of Christmas crackers as an alternative. It would have been the sort of thing (now known as a side hustle?) that turned up in Exchange & Mart, a must buy mag for my dad. I can still see me piling up the finished cracker boxes on a table in my sis's bedroom as It's Too Late was bursting out of the Radio One airwaves.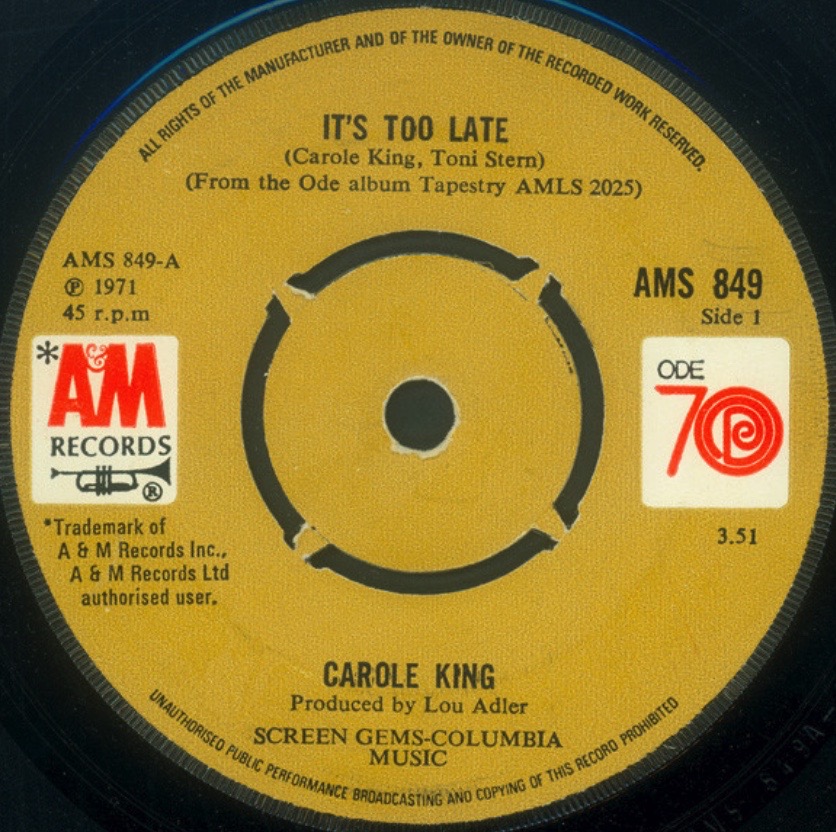 ---
50.13
ANOHNI and THE JOHNSONS – It Must Change – My Back Was A Bridge For You To Cross, LP – Rough Trade – 2023
Yellow, white or 180grm vinyl versions of the album to be had as Anonhi's vocal falls into a soulful style, thankfully reigning in a good bit the shrill tremble of old.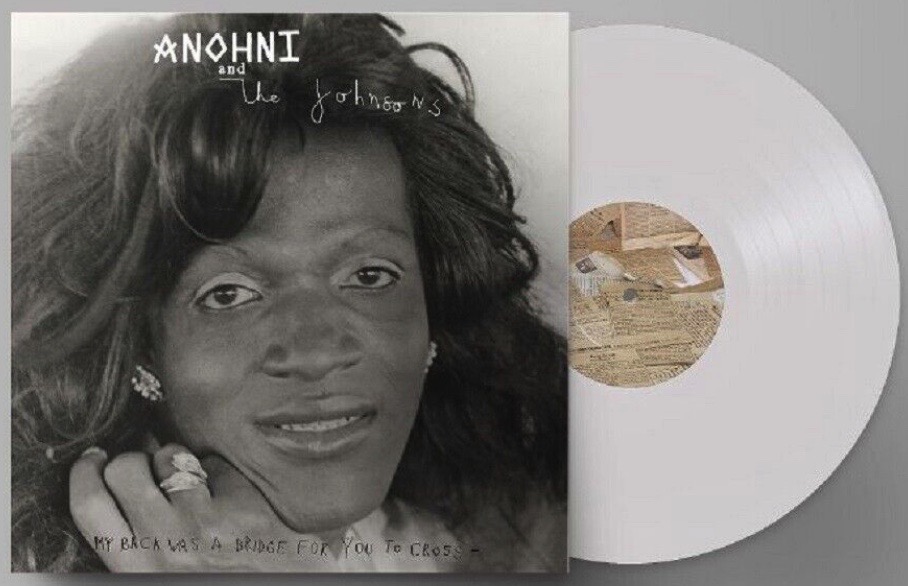 ---
53.56
ECHO and THE BUNNYMEN – Silver (The Life at Brian's sessions version) – Ocean Rain, CD only? – Sire / Rhino – 2003
Recorded at Liverpool Cathedral, Liverpool for the television program Play At Home – Life At Brian's. In their prime.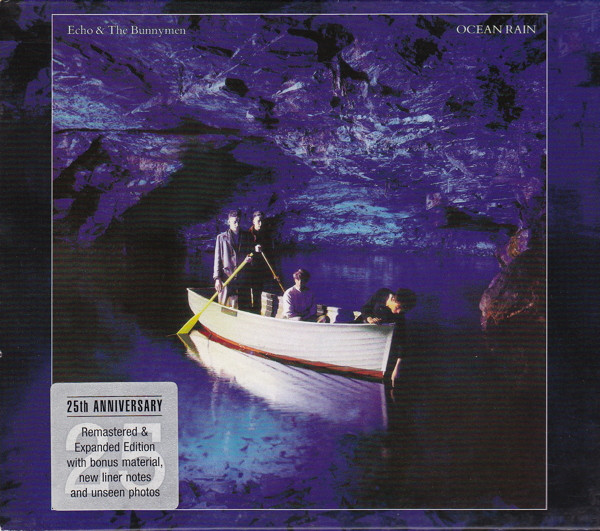 ---
57.06
THE SOUND – Silent Air – From The Lions Mouth, LP – Korova – 1981
Thanks to the late, Adrian Borland's influence on The Sound's… sound, a fair number of this album's tracks have featured on 41 Rooms.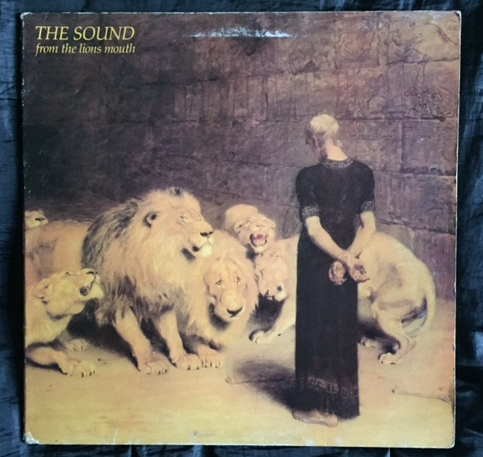 ---
01.01.12
NASMAK – Pilot In Charge * – 4our Clicks, LP – Plurex – 1982
Not everything I went for in the late '70s/early '80s area now tagged 'post punk' has stood the test of time but for me a fair amount of the Nasmak sound has.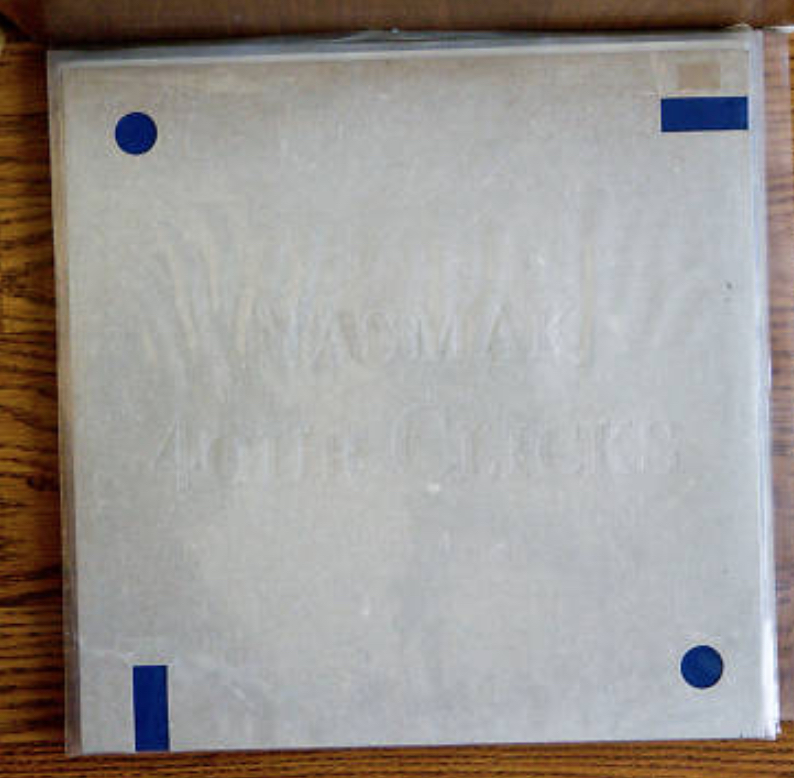 ---
01.03.50
LEE 'SCRATCH' PERRY and THE DUB SYNDICATE – Jungle – Time Boom X De Devil Dead, LP – Syncopate – 1987
To live in his head would have been some experience.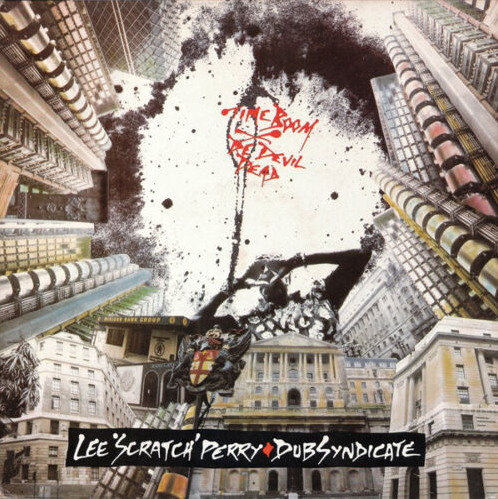 ---
01.10.24
TWINKLE BROTHERS – Stomach Sick – 12″ b-side – Twinkle Music – 1981
A mighty roots 12″ in my world, with the A-side, Africa For The Africans previously 41 Room'd. Lazily bought a couple of decades after its release in the now gone second hand vinyl store in the street that arched behind London's Oxford Street and Tottenham Court Rd.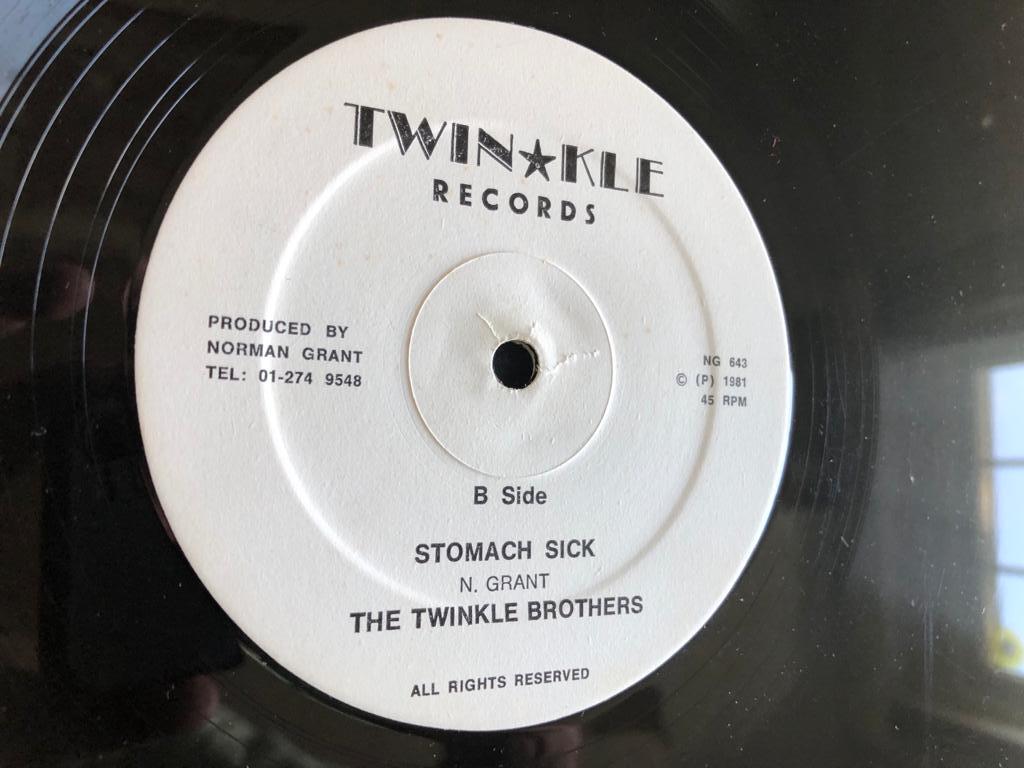 ---
01.13.04
DR. ALBAN – One Love * – 7″ – Arista – 1992
To be honest, the show's version of this is so heavily chopped around it's nearly beyond the 'tiny or a slightly larger 41 Rooms 'tweak'/edit/chop' warning on the playlist's intro above.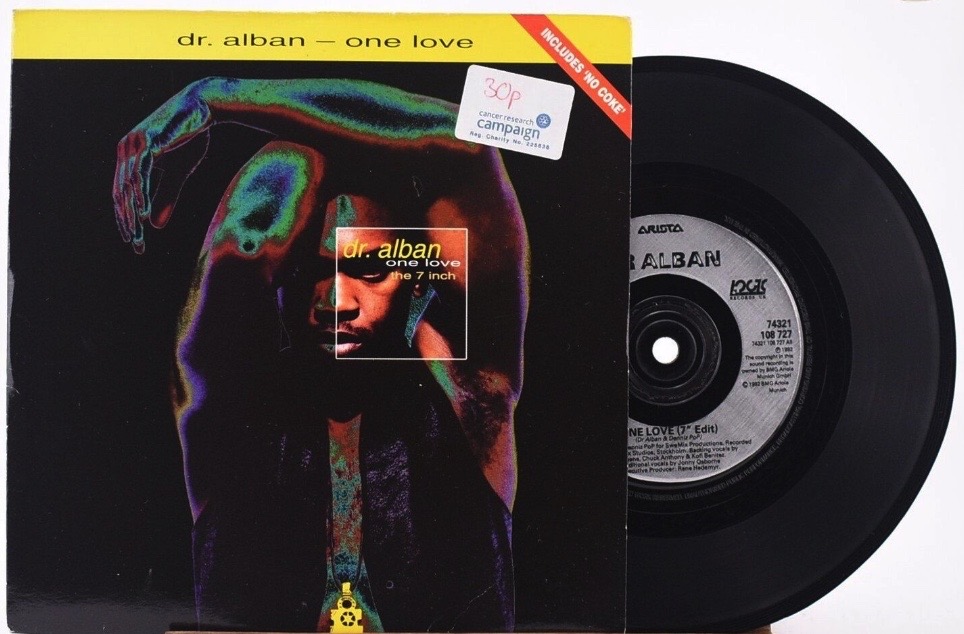 ---
01.15.53
CARLY SIMON – Why * – 12″ – WEA / Mirage – 1982
Earworm alert… la-di-da, di-da.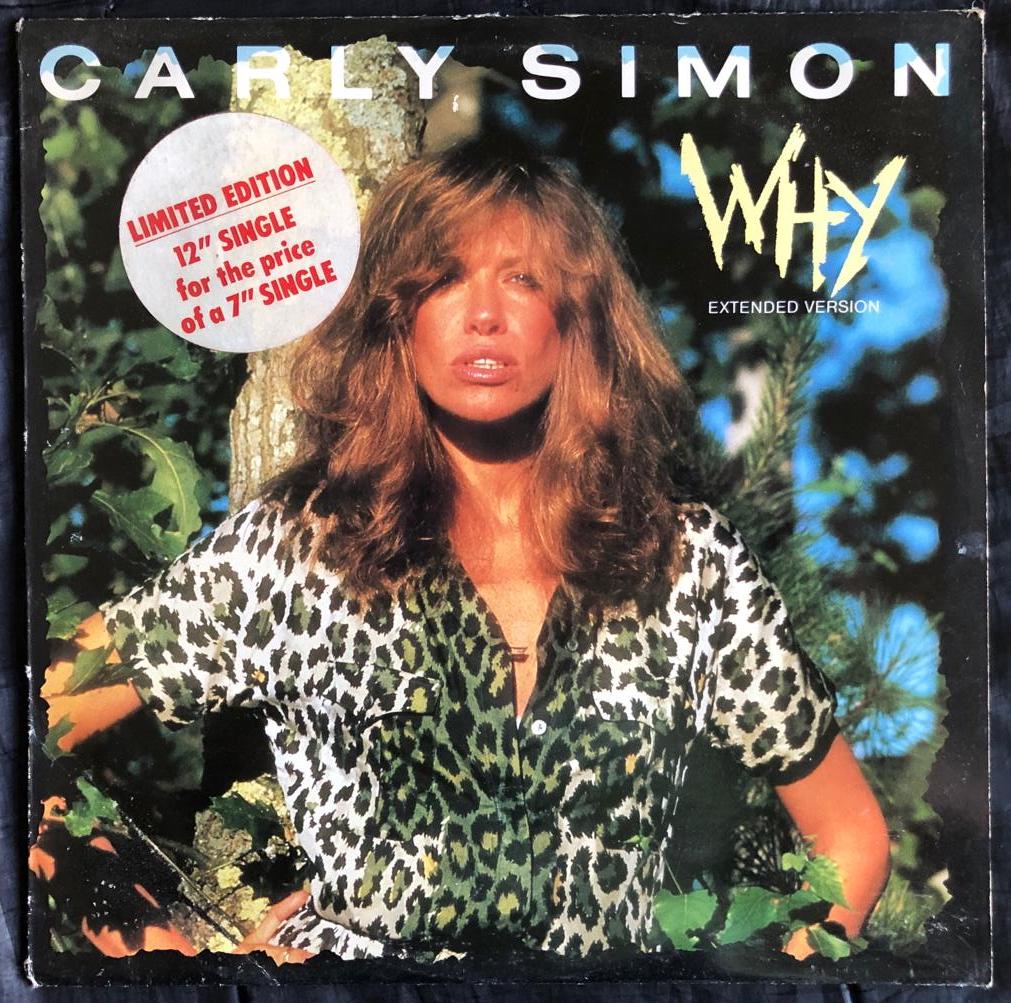 ---
01.21.01
MINT JULEPS – Every Kinda People * – 7″ – Stiff – 1987
Written by Free's Andy Fraser and maybe best known via Robert Palmer's version, here MJ's Julie Isaac's 'adolescent' like vocal adds a huge cuteness factor.
And here's a fond look back https://rikramblings.com/2021/11/10/the-mint-juleps/
UK Promo 7″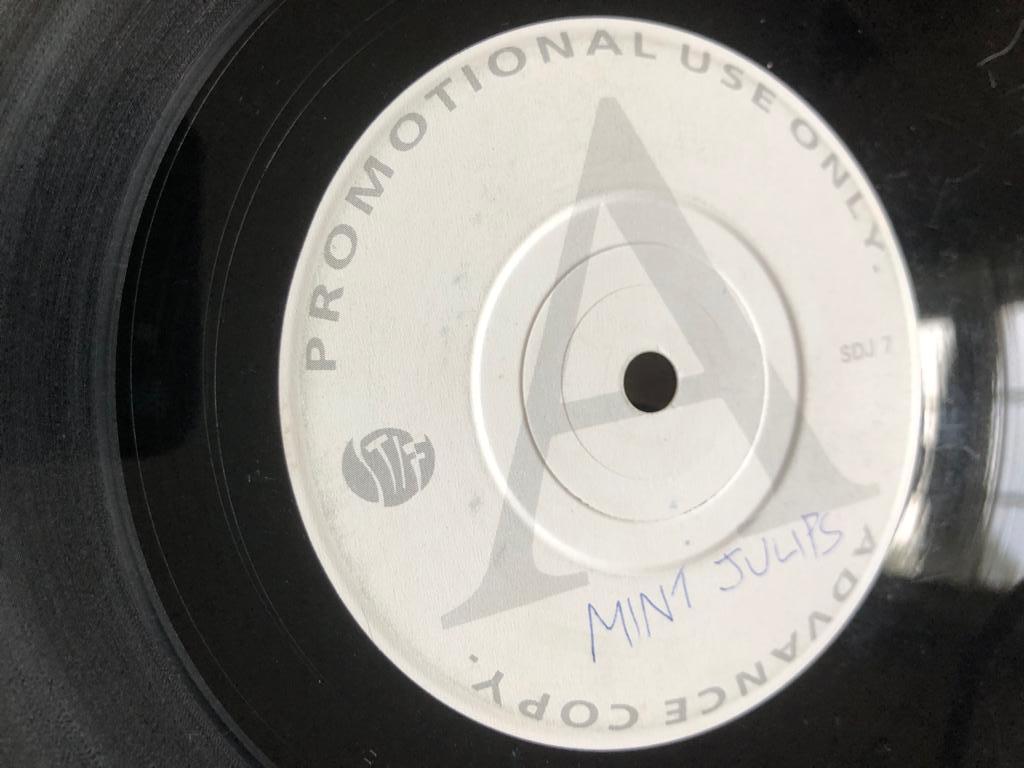 ---
01.24.50
JUNGLE – Dominoes (432hz) – Download only – 2023
Slacker beats and sample-tastic. The sun's out.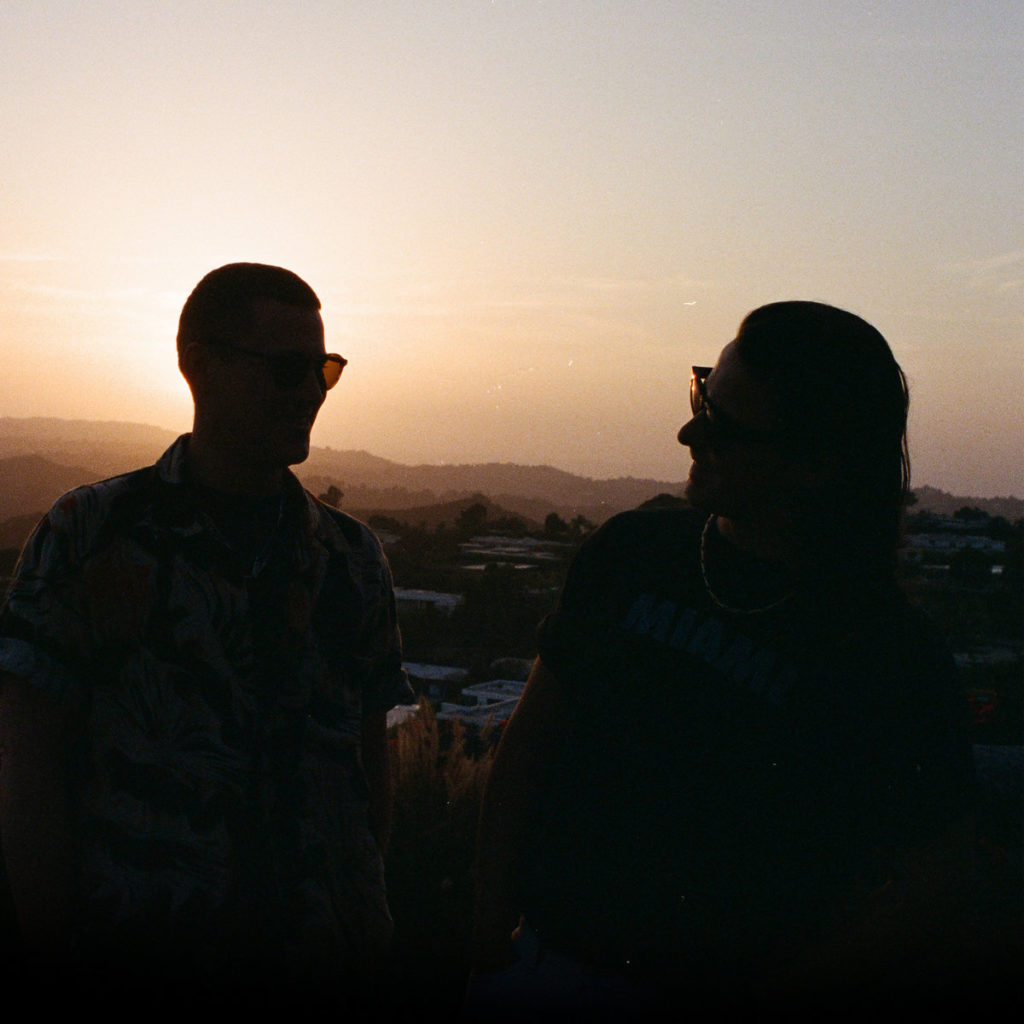 ---
01.27.46
SAY SHE SHE – In My Head – 7″ b-side – Karma Chief Records – 2023
Considering the A-side, Trouble was here recently on 41 Rooms this could maybe have been a contender for 7″ A and B-side spins back-to-back, as often celebrated on early shows. Carefree and harmonies heaven.
---
01.31.22
LOST GIRLS – Ruins – Download only – 2023
Oslo, Norway in the area! Artist and writer Jenny Hval and multi-instrumentalist and vocalist, Håvard Volden.
'Ruins finds the duo immersing themselves in experimental rock, propelled by Volden's spiky guitars and framed by Hval's inquisitive lyrics. She explains: "Håvard sent me this long, wonderful and kaleidoscopic bass line on top of a drum machine track that I had no clue what to do with – it felt too difficult to try to learn or tame it. I started improvising with it and moving parts around a bit, and the song began to feel like getting lost in a city at night, or a cemetery, walking around in circles, perhaps running, perhaps hiding. After improvising for a bit I realized that I was singing about this kind of pattern of movement, but as a band practice in the '90s, back when I first started playing with other people. If 'Ruins' is 'about' anything, it's about a practice of discovery, being young and lost and feeling as if you are close to something ancient and magical.' – Bandcamp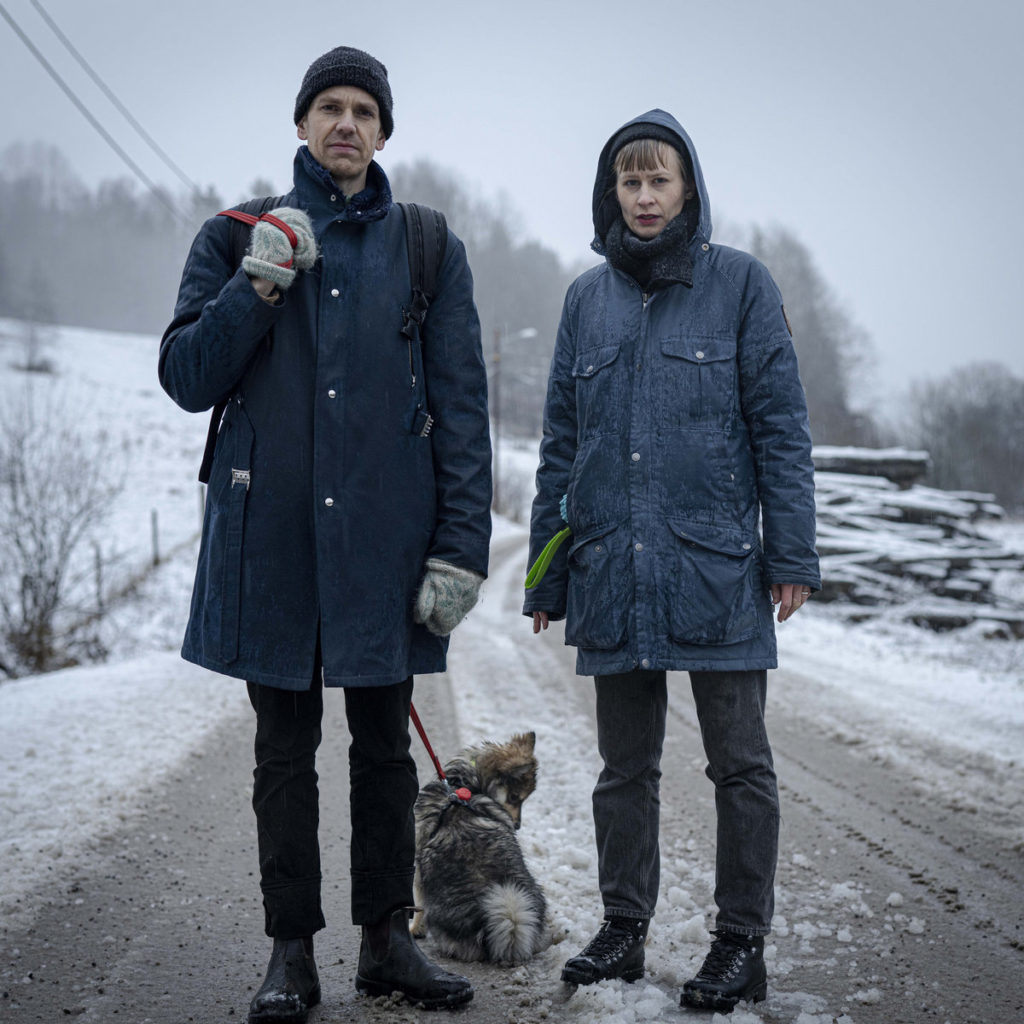 ---
01.35.55
GEORGE T – Love Letter – Download only – 2023
More earworm sounds! – this time a relentless three notes that in others hands could have just underpinned everything going on. Here's they're in your face and the ever changing business is underneath. Brave… but it works. 'Sinister pop electronique' says George's Bandcamp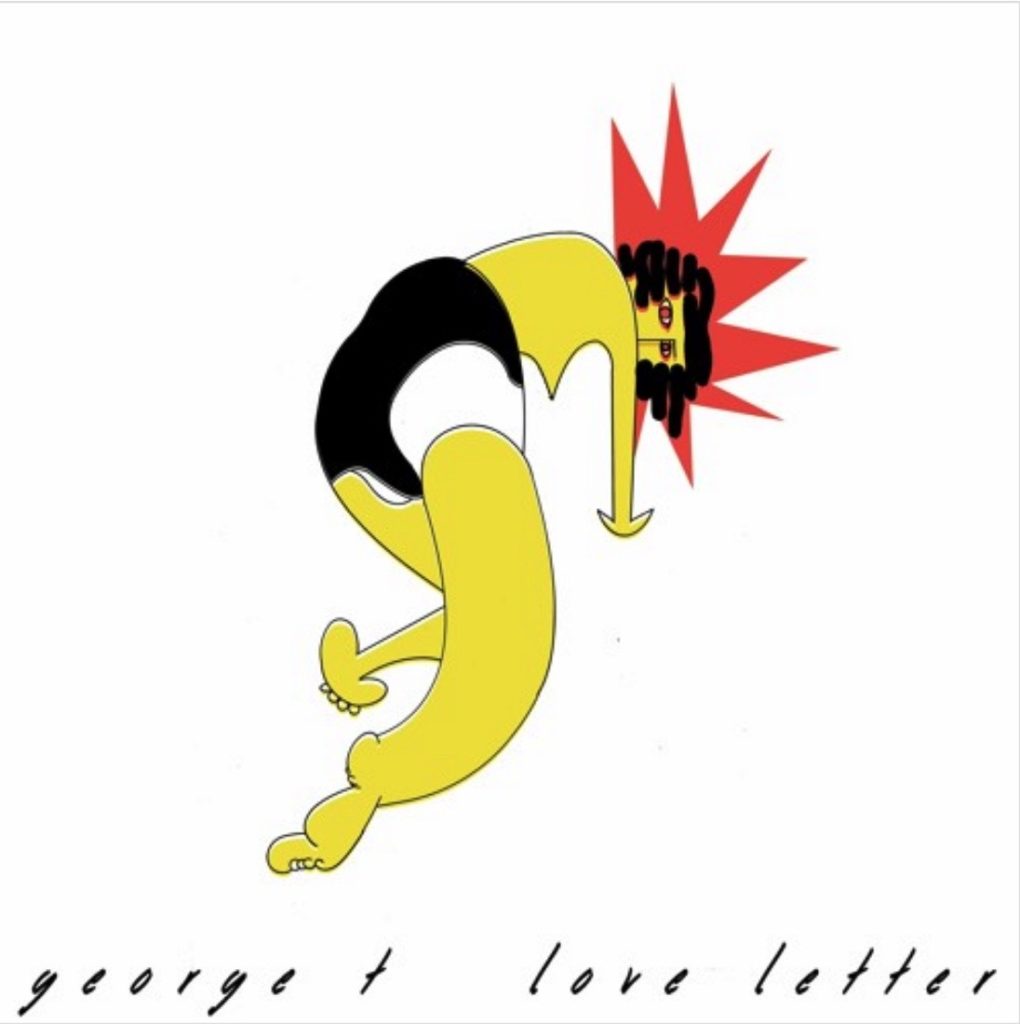 ---
01.40.39
ROÍSÍN MURPHY – Primitive – Overpowered, LP – 2007
Painting pictures in the lyrics that are as colourful as her visuals.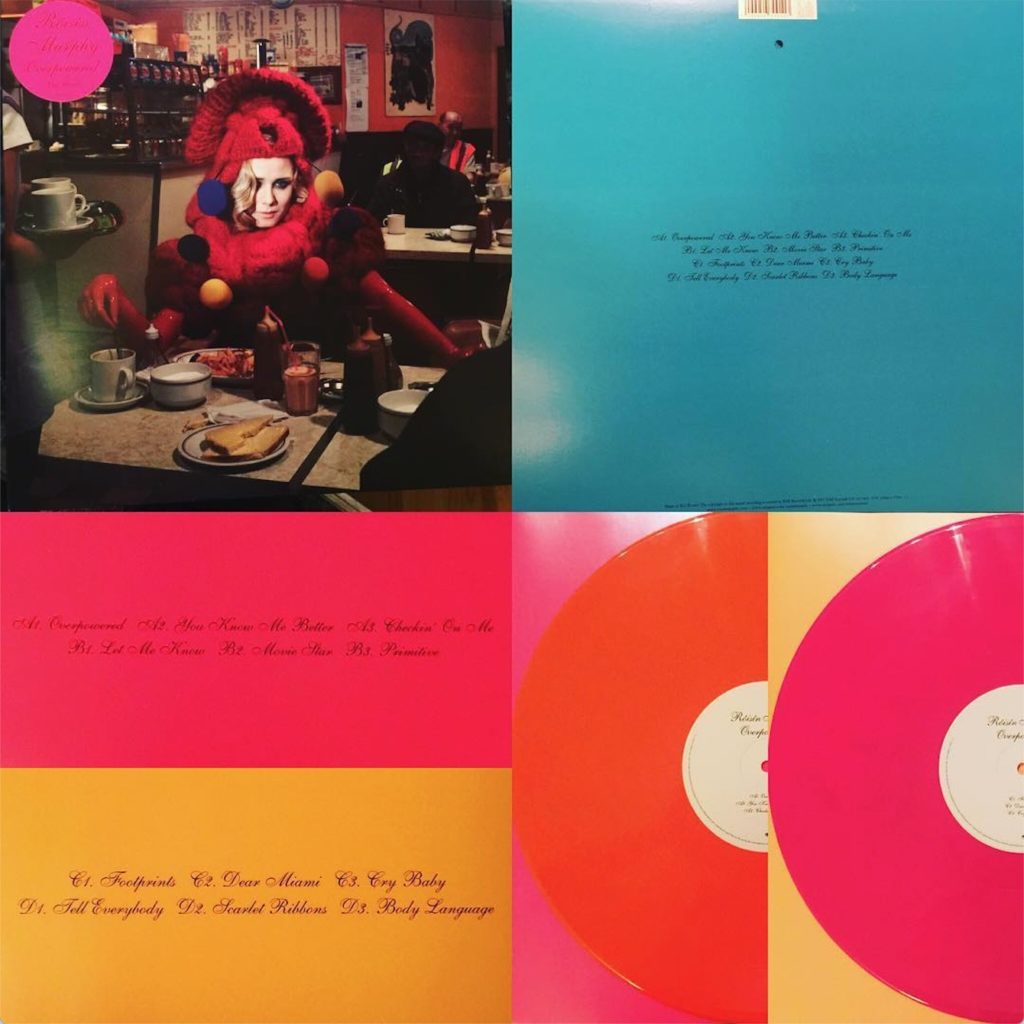 ---
01.45.04
DAVE GREENFIELD – 'Bessie Braddock' – Unreleased – mid 1980s!
Not the late Stranglers keyboardist but a long standing friend…
Dave: 'Bessie Braddock was a Liverpool legend. The voice samples are taken from a BBC radio programme – (Baroness) Barbara Castle talking about her friend Bessie Braddock, MP. The tune was made sometime between 1985 – 1990. I play everything. Not sure whether it's played to a metronome or not (my timing can be a bit erratic}, the tracks are just layered on and over a single beat drum.'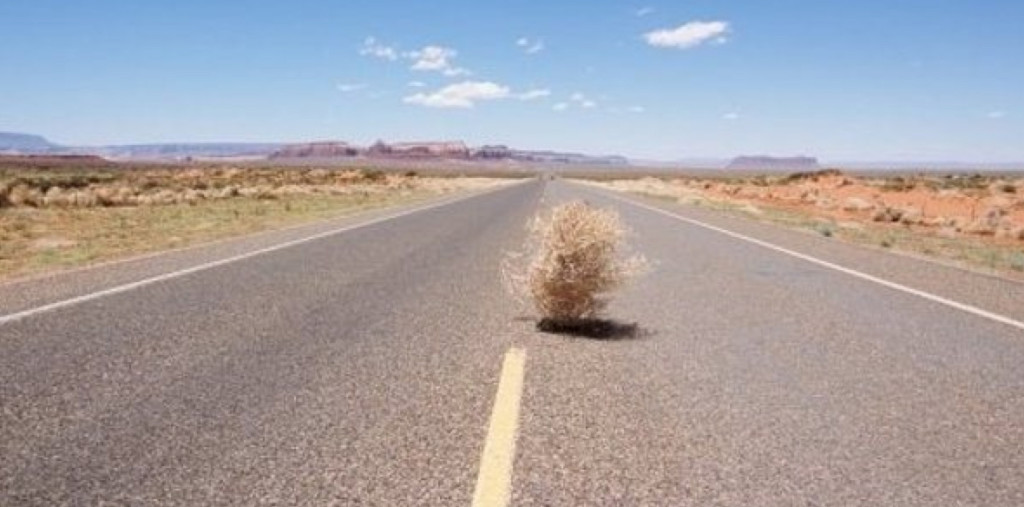 ---
01.51.12
JONO McCLEERY – The Gymnopedist (Live, 8.08) – 2008
A track McCleery's record company actually wanted left off his 2008 There Is album, but performed here at the launch at St Andrew's Church, Surbiton, London. And in another sphere… Jono: "Film Director Bram Van Reit discovered my composition 'Gymnopedist' (originally named after Erik Satie) via Chris Douridas on KCRW radio in California. He had an idea for a short film based around the song and invited me to come and play a small part in it".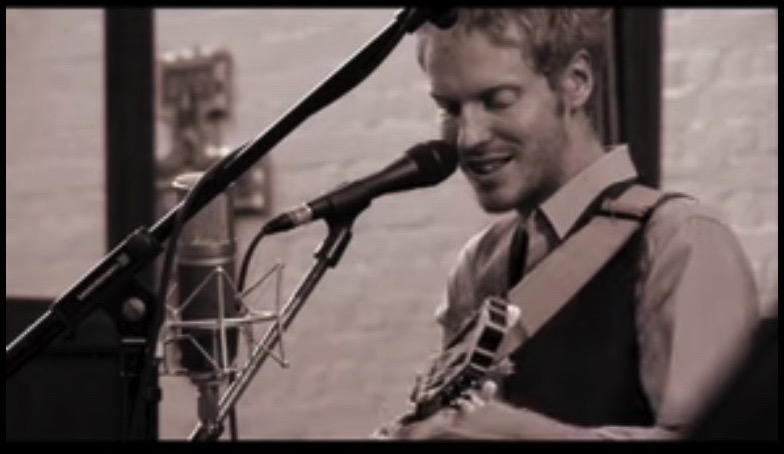 ---
01.55.50
FEIERTAG (feat PETE JOSEF) – Where Are You Now – Time To Recover, 2LP – Sonor Kollektiv – 2021
Vocalist Josef, usually found moving in the leftfield soul jazz arena, here sounding world weary and older than his years.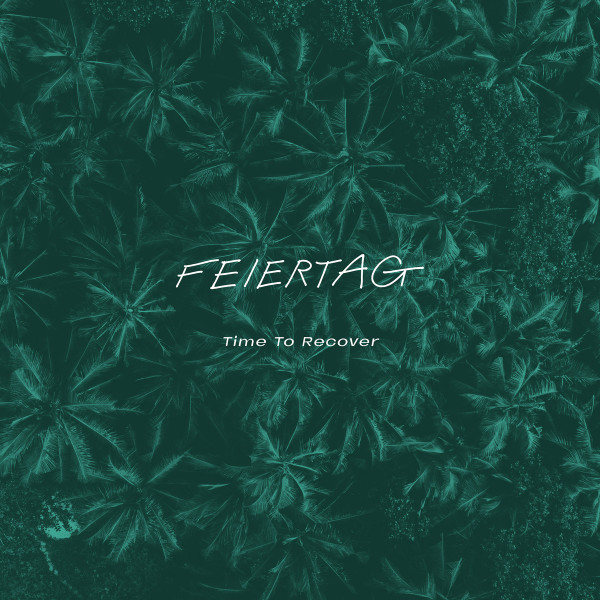 ---
Show 119 uploads on Sept 3.
Dec
---