41 Rooms, Playlist 41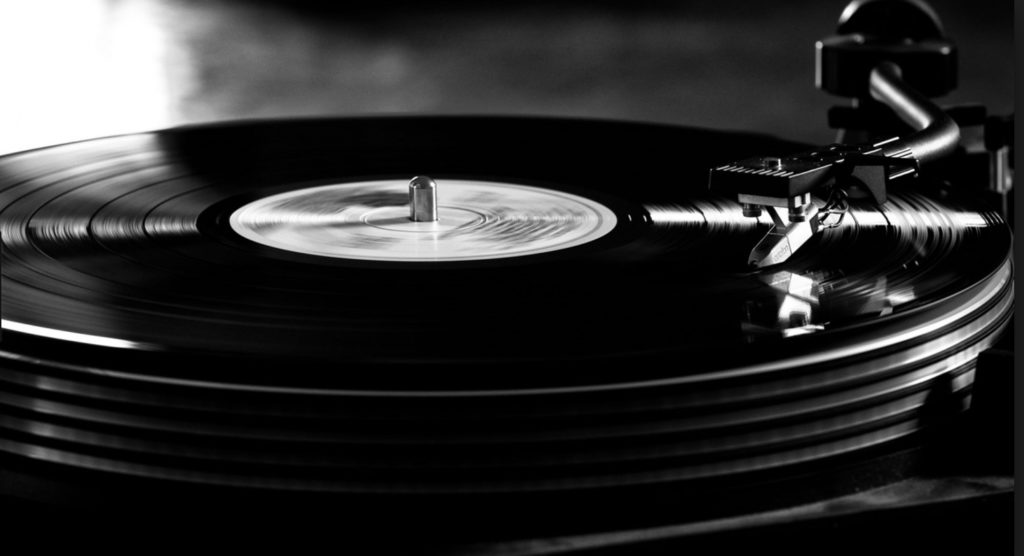 41 Rooms, Playlist 41!… is 72% vinyl friendly. Not bad.
---
Tracks marked * have been given a tiny (or sometimes, slightly bigger) 41 Rooms 'tweak'/edit/chop/whatever, and…
NB: One track here is slightly sonically challenged.
---
Lyric of Playlist 41: 
With a handful of worthy contenders in between, for the sake of a little more symmetry than the site and show title, it's a toss up between the first track and the last.
---
00.00
(Intro) THE FLAMINGOS – Stars (Edit) – Unreleased demo – 1983 Episode #1 for info.
---
00.41
NEW ORDER – Times Change – Republic, LP – London Records – 1993
Though Hooky recounts he and Barney were on surprisingly good professional and social form with each other at this point, Times Change is from one of the darker periods in New Order's history. A personal fave, even though, along with Jazz and God, I don't really do talking in tracks.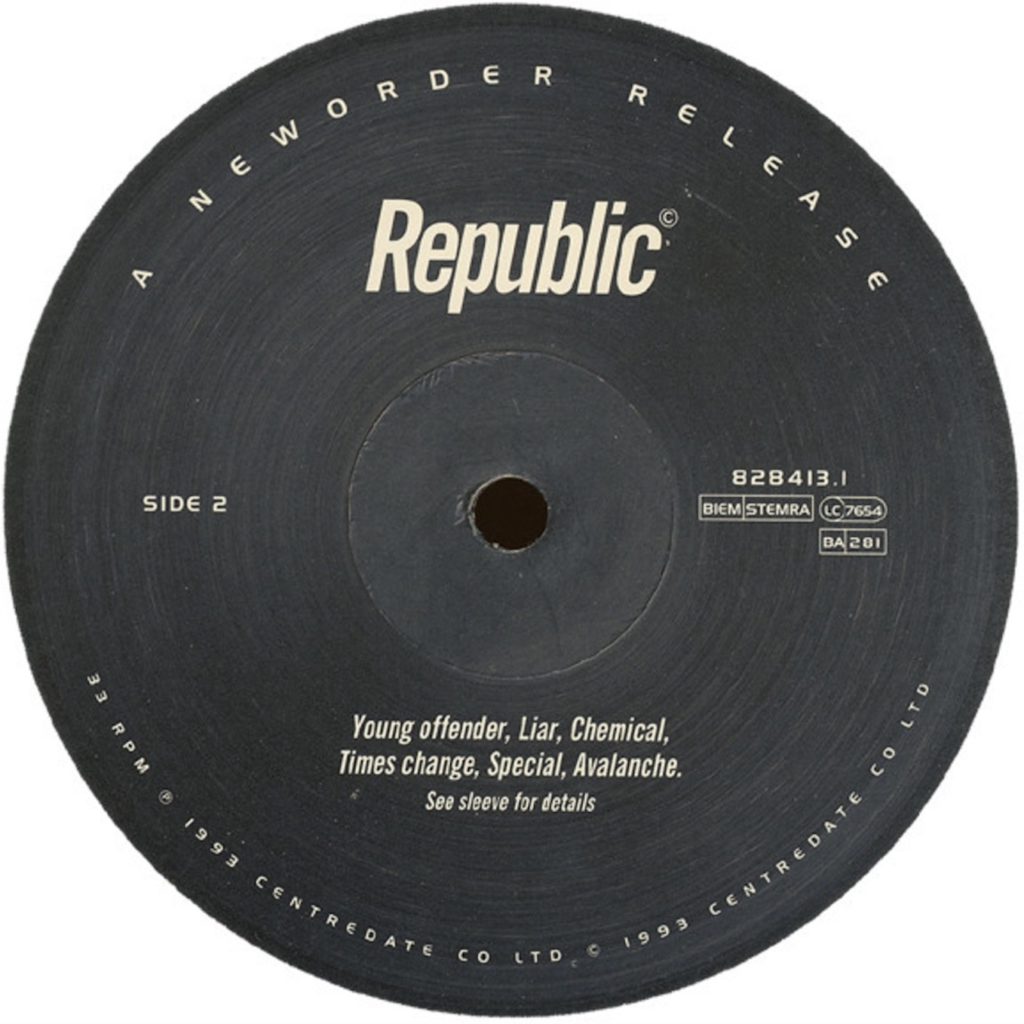 ---
04.29
PORTISHEAD – Sour Times – 12″ – Go! Beat, Go! Beat – 1994
The town of Portishead might be ten miles from Bristol but when these guys and girl came upon us like a breath of fresh air, they fitted in to the whole Bristolian sound of the late 80s/early 90s, and even though they don't get out much these days they've continued to be essential listening ever since.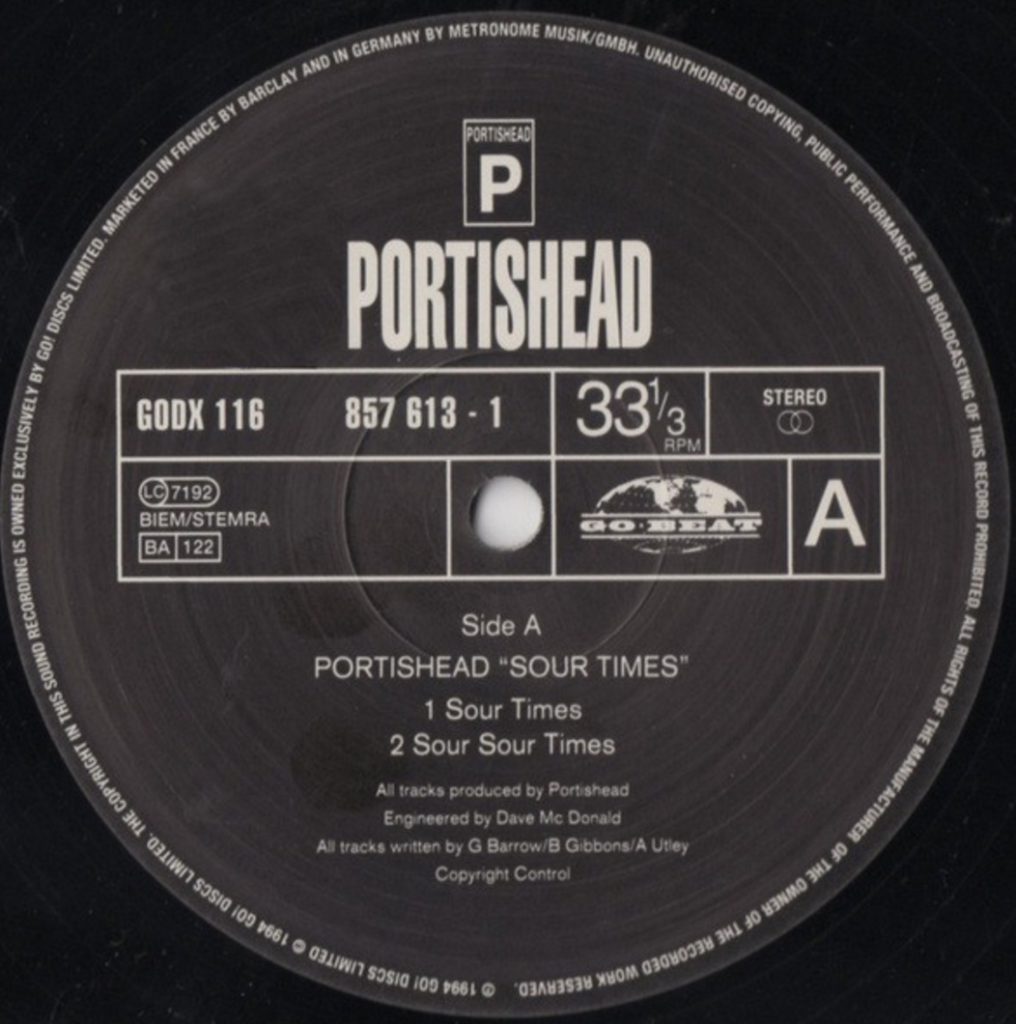 ---
08.24
PLASMODIUM – Saw What You Did – Clairaudience, download album only – Electric Cowbell Records – 2013
I've bought a handful of singles via Electric Cowbell in recent years but these guys and their decade old re-released album passed me by. A nicely unnerving tune.
---
12.29
AUDIOWEB – Try  – Fireworks City, CD only – Mother Records – 1998
Reggae tinged rock.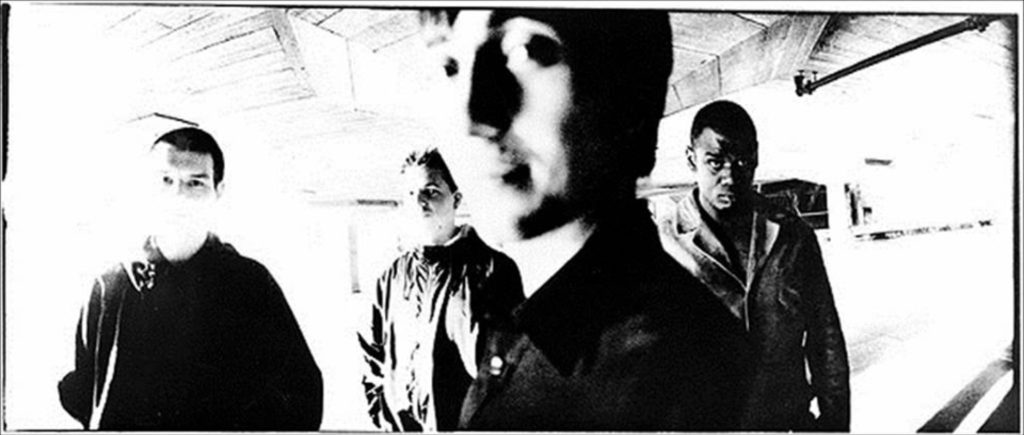 ---
16.21
CANDIE PAYNE – I Wish I Could Have Loved You More – 7″ – Deltasonic – 2007
Briefly in the near limelight in the mid noughties Ms P was just one of a few on Deltasonic to have flown the '60s feel' flag.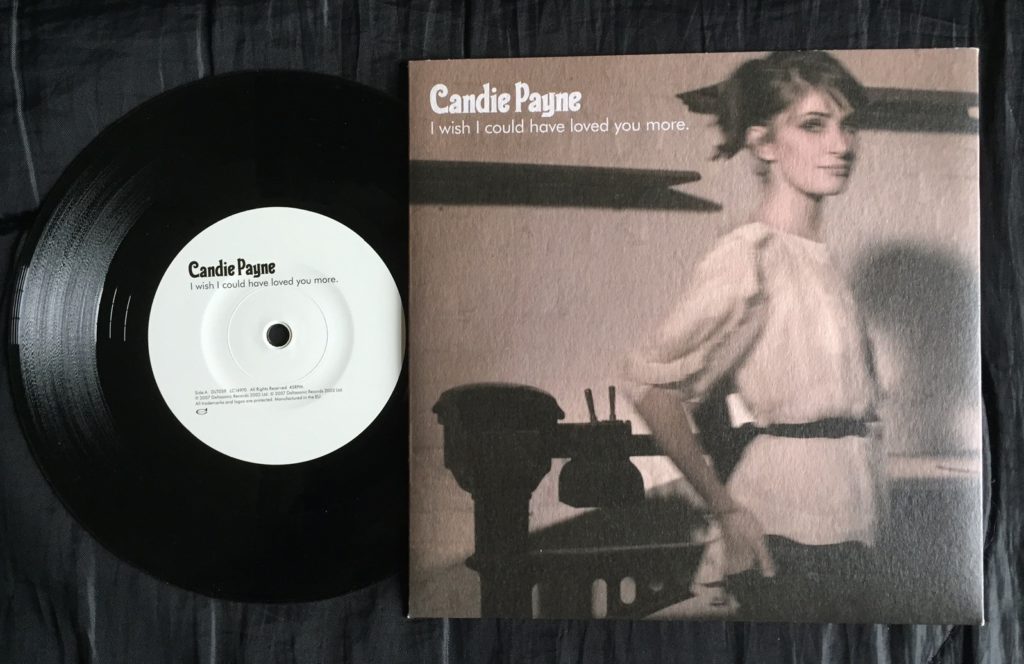 ---
19.45
HONEYDRUM – Saturday Morning – Saturday, cassette EP – Amdiscs – 2011
Only 24 copies (?!?!) were produced – which might make you wonder why they even bothered – so unless you're actually a Honeydrum'er, or a relative or close friend, you most probably won't have a copy… like what I haven't.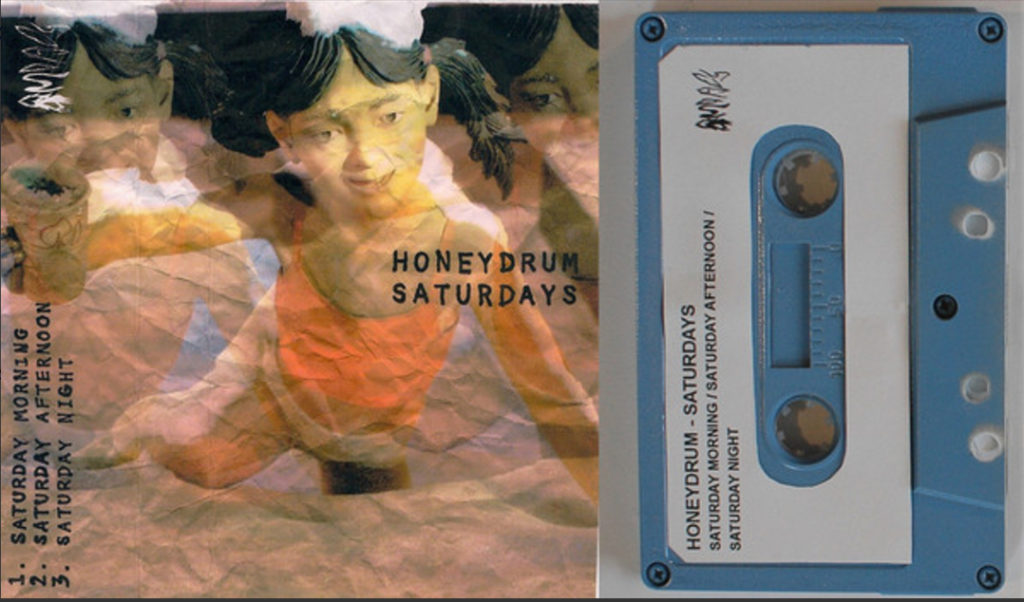 ---
22.09
JOY DIVISION – Transmission – 7″ – Factory Records – 1979
My war-torn copy below, from its days as a staple on our Winkles club record decks, always on a slightly drunken night. It didn't help that I used to transport my singles to the club in a cardboard box. 🙂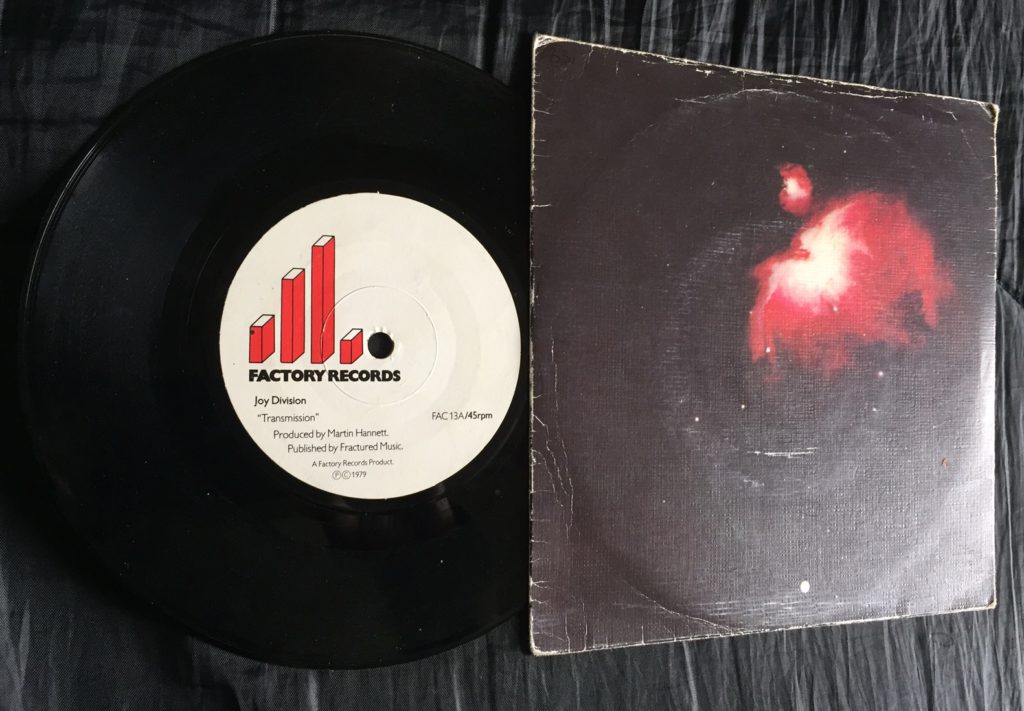 ---
25.27
ECHO AND THE BUNNYMEN – Over The Wall – Heaven Up Here, LP – Korova – 1981
Top album track and early days(ish) live number.
.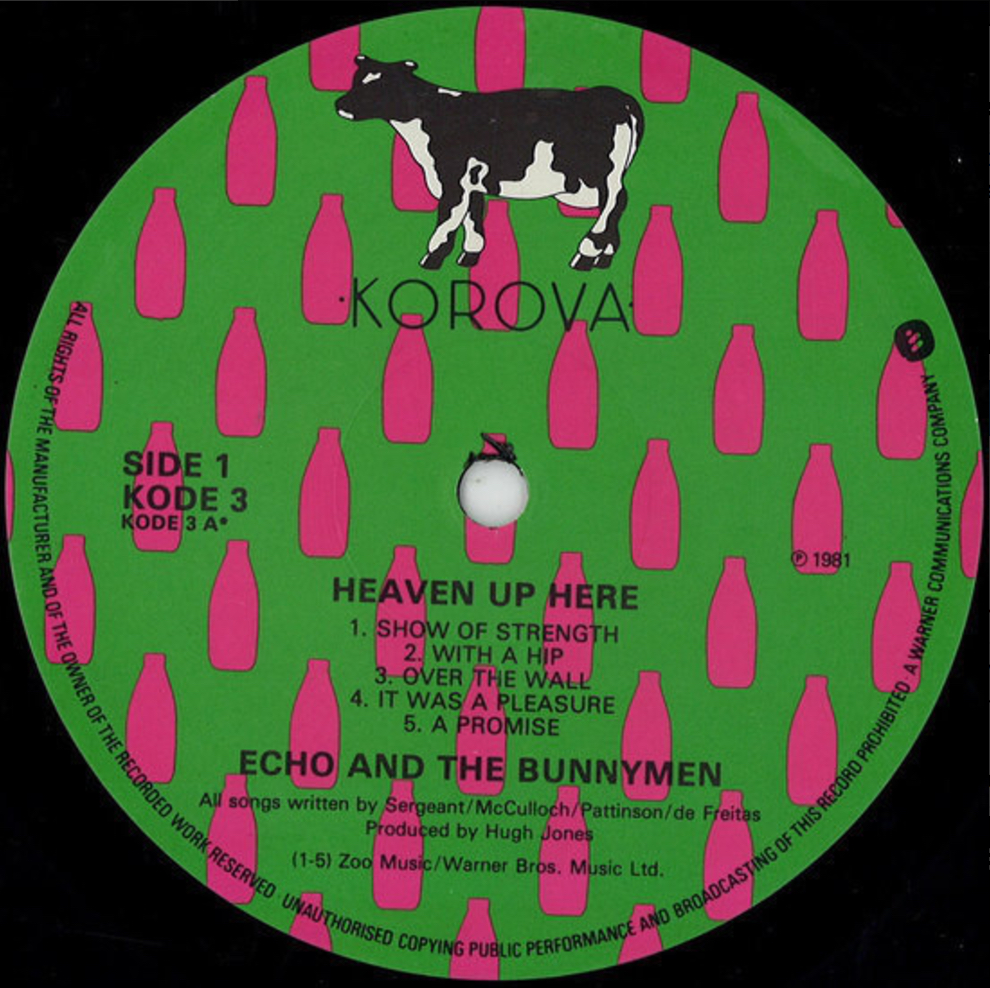 ---
30.59
COMSAT ANGELS – Eye Of The Lens – 7″ – Polydor – 1981
A big Whooops! The track would have been a likely contender but I can't remember whether they played it at my Bedford Corn Exchange gig in Nov '81, and nearly two weeks after this episode goes out I realise I've already played it on 41 Rooms, on show #15! Must do better. Something else to do, maybe, is find a live tape of the Bedford gig. Someone must have recorded it.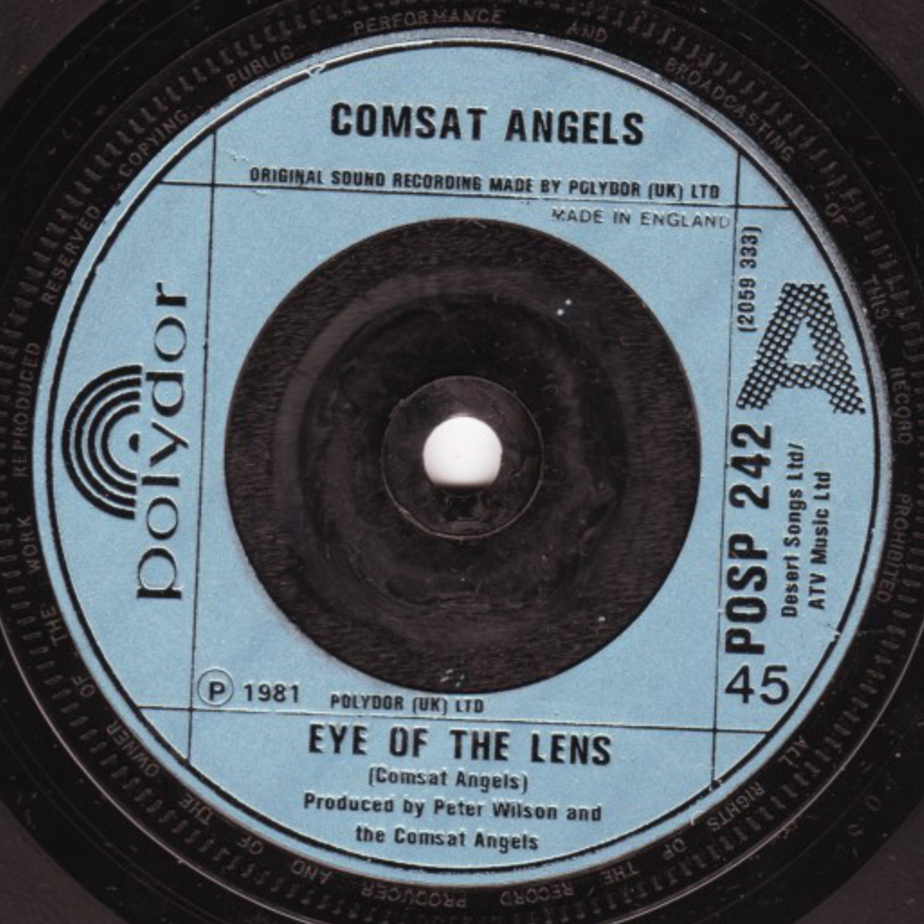 An added visual bonus – a 10″ acetate done of both sides of the above 7″.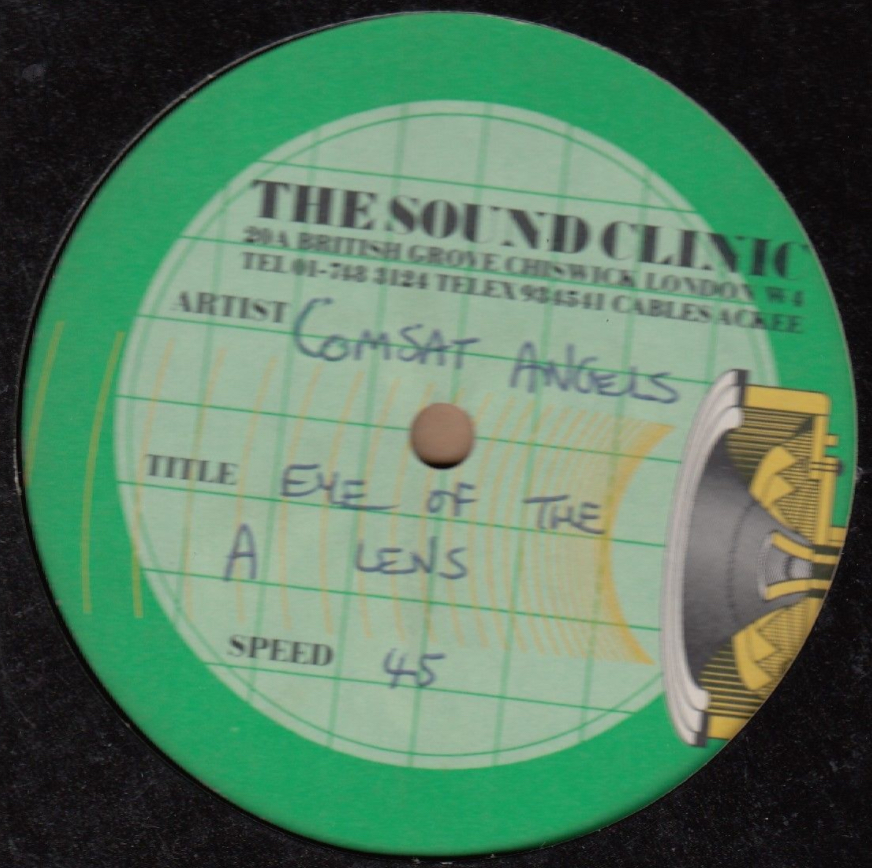 ---
34.50
BUSH TETRAS – Too Many Creeps – 7″ – 99 Records – 1980
One of the more interesting labels of the late 70s/early 80s and if you're a Bush Tetras completist (they will be out there), versions of this 7″ with different coloured labels exist.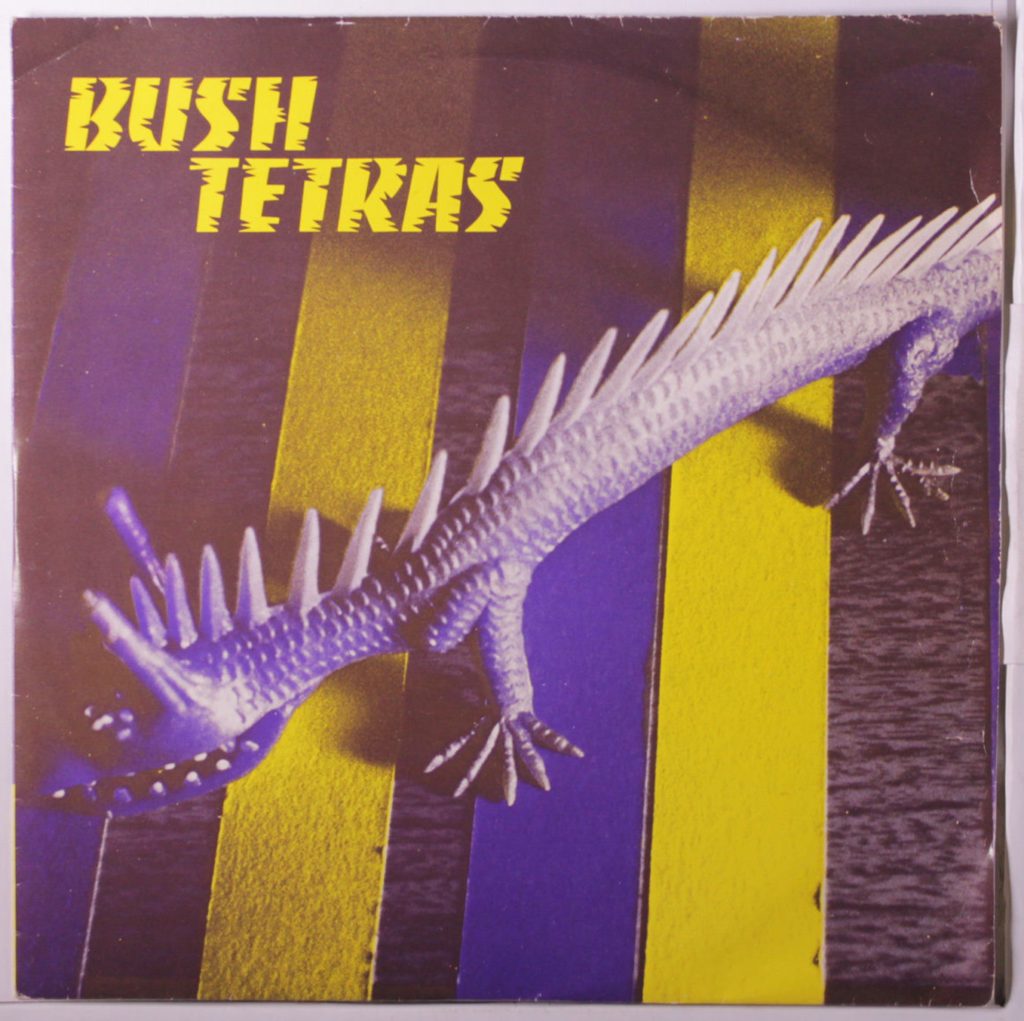 ---
38.48
ESSENTIAL LOGIC – Fanfare In The Garden – 7″ – Rough Trade – 1981
Sounding even 'brighter' now than it did back then.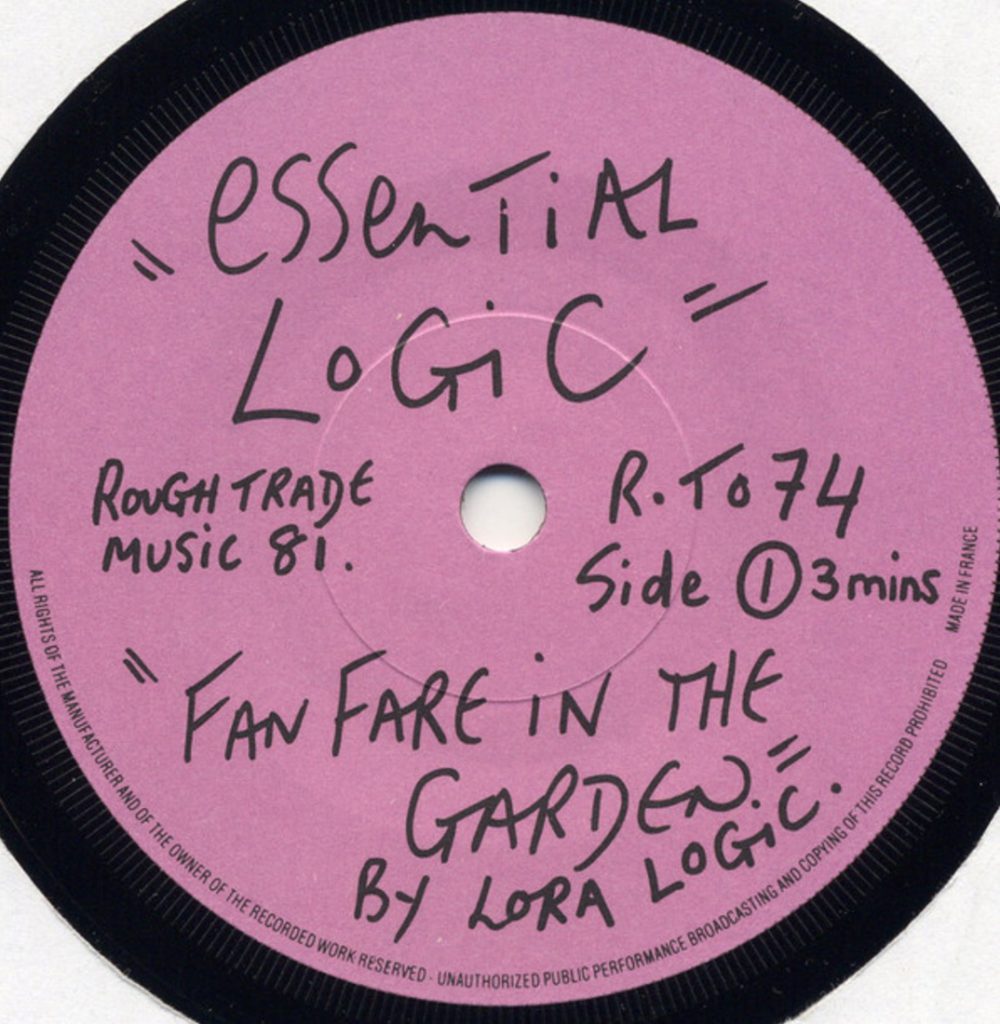 ---
41.49
MINT JULEPS – Don't Let Your Heart (Live TV) * – Mid 80s?
Not the lead track from their One Time album but a snappier, live take (in a street, if I remember rightly) done on the hoof for a mid 80s UK music show – the name of which now escapes me. I had a bit of a liking for main Julep, Julie Isaac's vocals.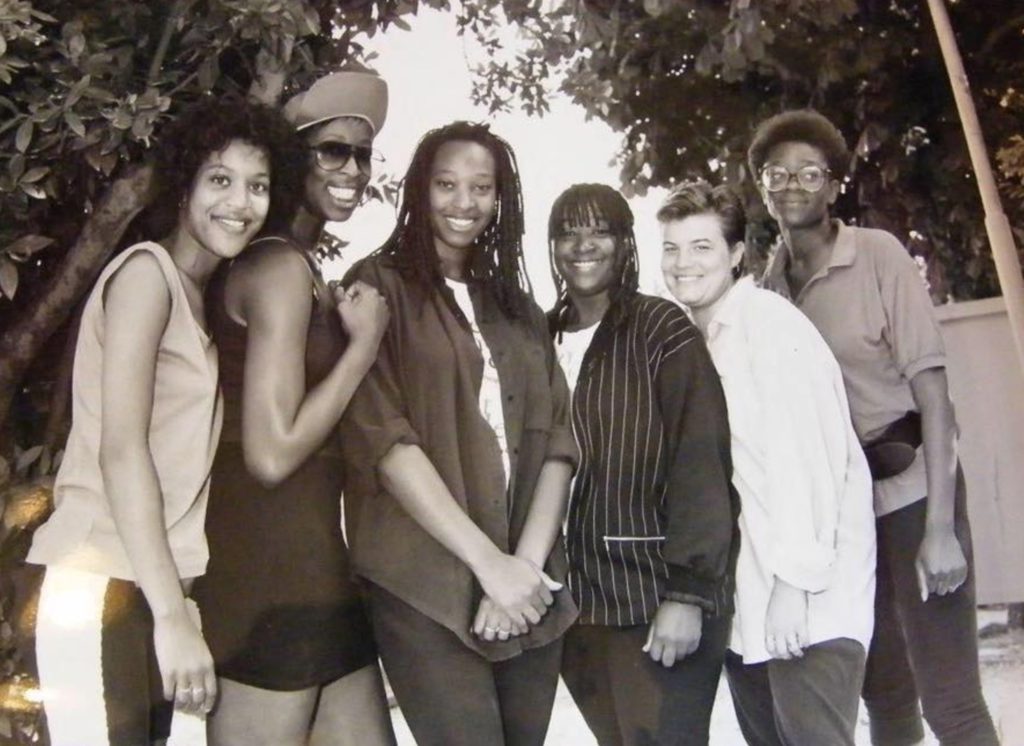 ---
44.09
SUB SUB (feat MELANIE WILLIAMS) – Ain't No Love, Ain't No Use – 12″ – Robs Records – 1993
New Order manager, Rob Gretton's label, and the hit tune that most probably helped finance a few of its other releases – quite possibly including my boys, The Flamingos second single on Robs. I remember Pete Tong's enthusiasm when he first spun Ain't No Love on his Essential Selection, Radio 1 show. You could tell it was a winner. Calling the Robs office one day re Flamingos business – and also at the height of Ain't No Love's success – Sub Sub's manager, Dave Rofe answered the phone, and he was more than chuffed at the bucketful of compilation albums the track was being licensed to… at 'five grand a pop'. Job's a good'un. Later, a studio fire wipe-out would bring about a change of direction and see Sub Sub re-emerge as Doves.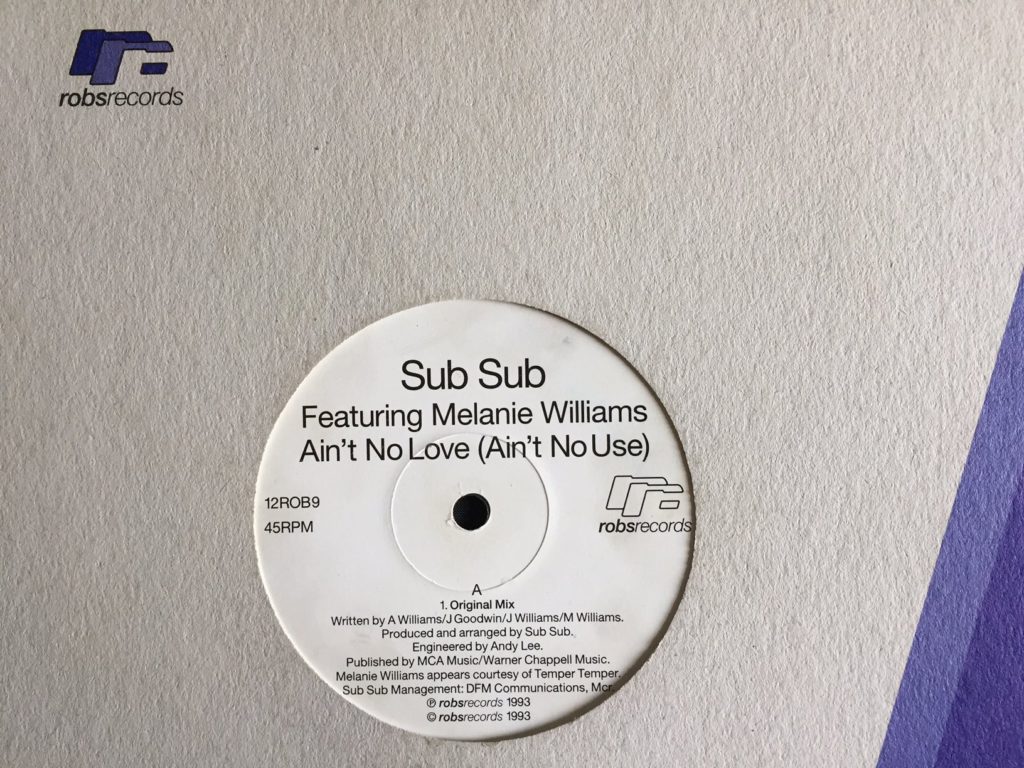 A Town House acetate. Out there somewhere.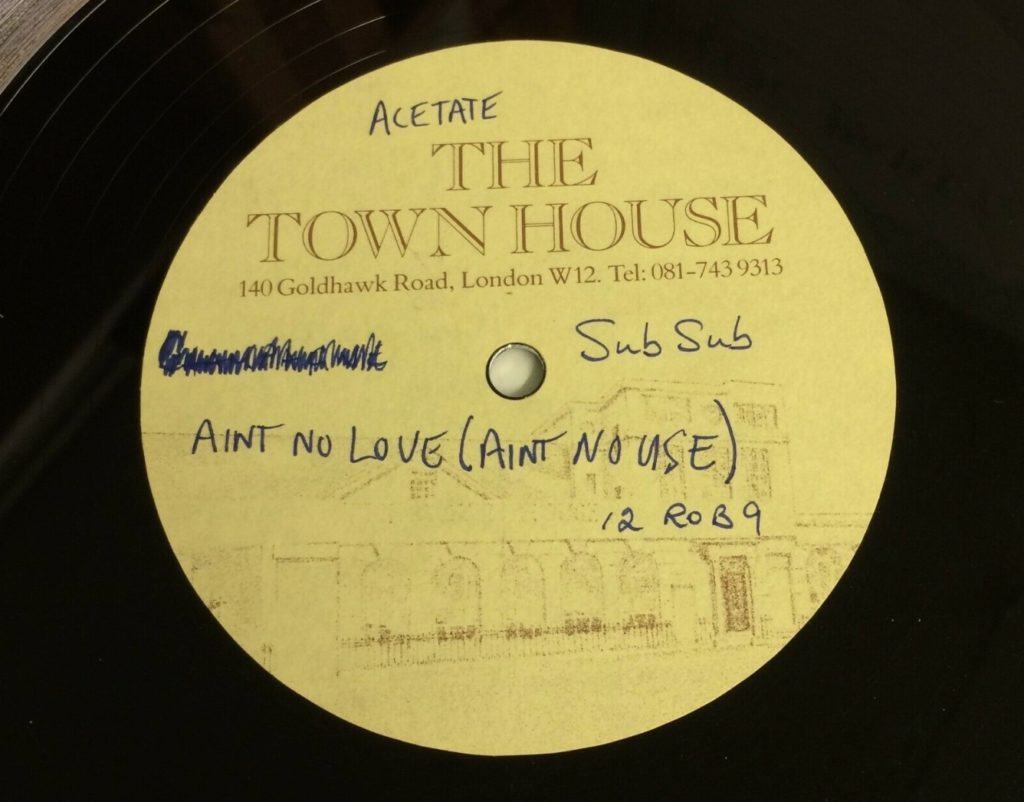 A5 flyer for a cracking Rob's RobsRecords party in 1992.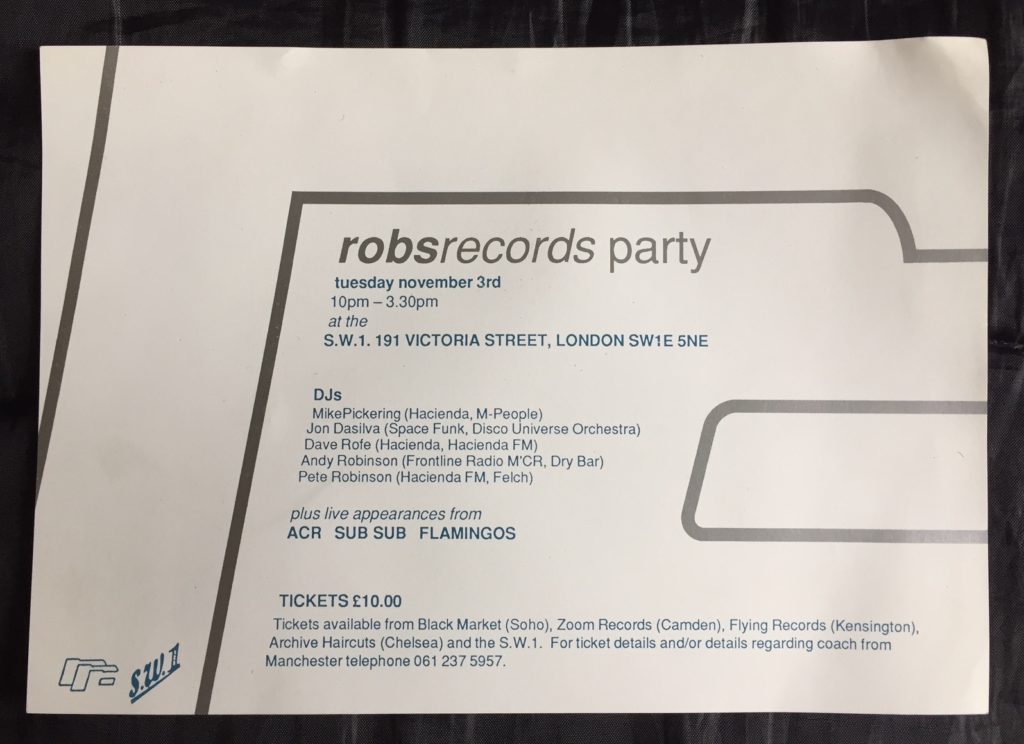 ---
49.07
SIX BROWN BROTHERS – City Hall – Acid Trax, Volume 2, 2LP – Serious Records – 1988
Not the early 20th century Canadian vaudeville act which was actually six brothers, but a gent by the name of Van/Carlisle Christie… who, in numbers, totalled just the one bloke. A brill acid workout, the track never actually appeared on a 12″ single in its own right.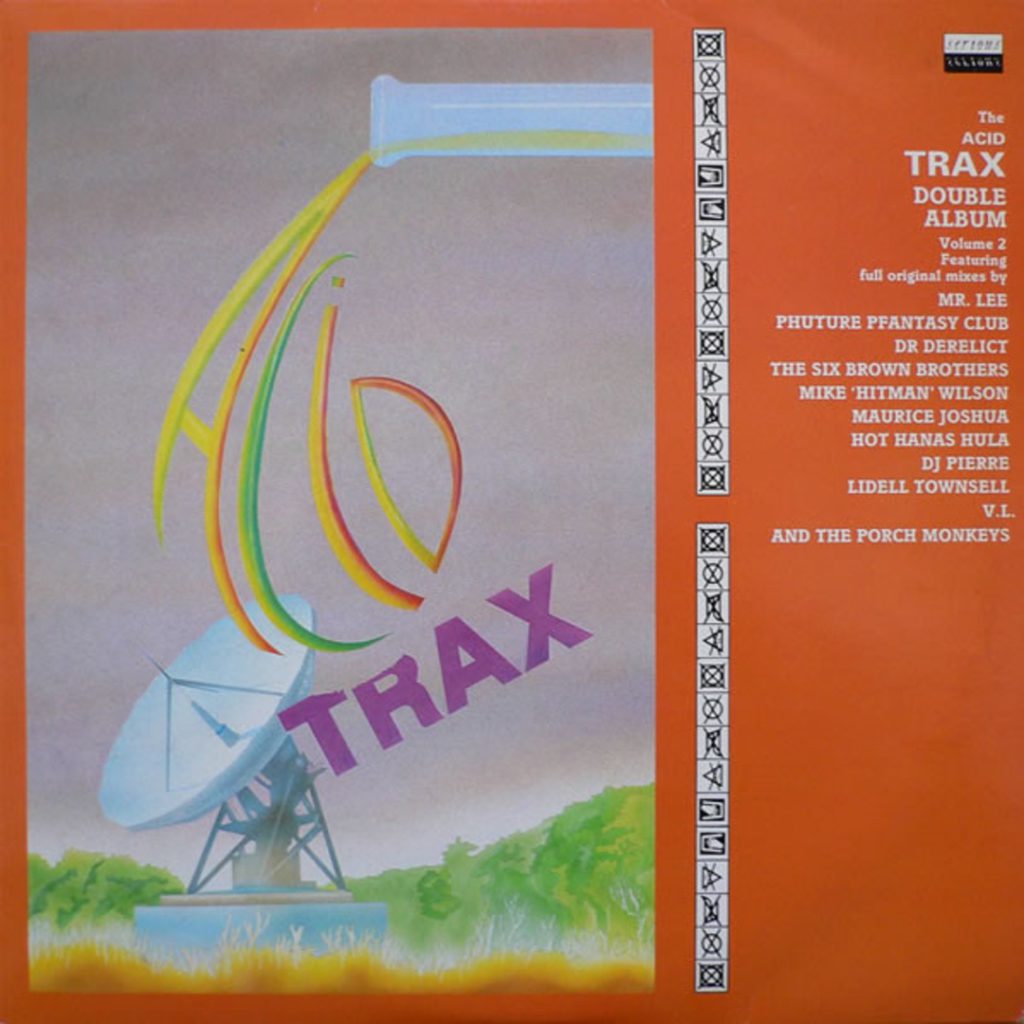 ---
53.07
SIOUXSIE AND THE BANSHEES – Cities In Dust – 7″ – Wonderland/Polydor – 1985
Whatever we make of albums, some artists spring to mind as having always released great singles. Roxy Music, Joy Division, The Jam and Siouxsie are cases in point for me.
---
56.39
THE ASSOCIATES – Message Oblique Speech – 7″ – Situation Two – 1981
It would be easy to see Billy Mackenzie's oh-too-short musical career as some private party he and only a few others were allowed into. If he'd been born a century earlier he'd have been a riot in the music halls of Britain.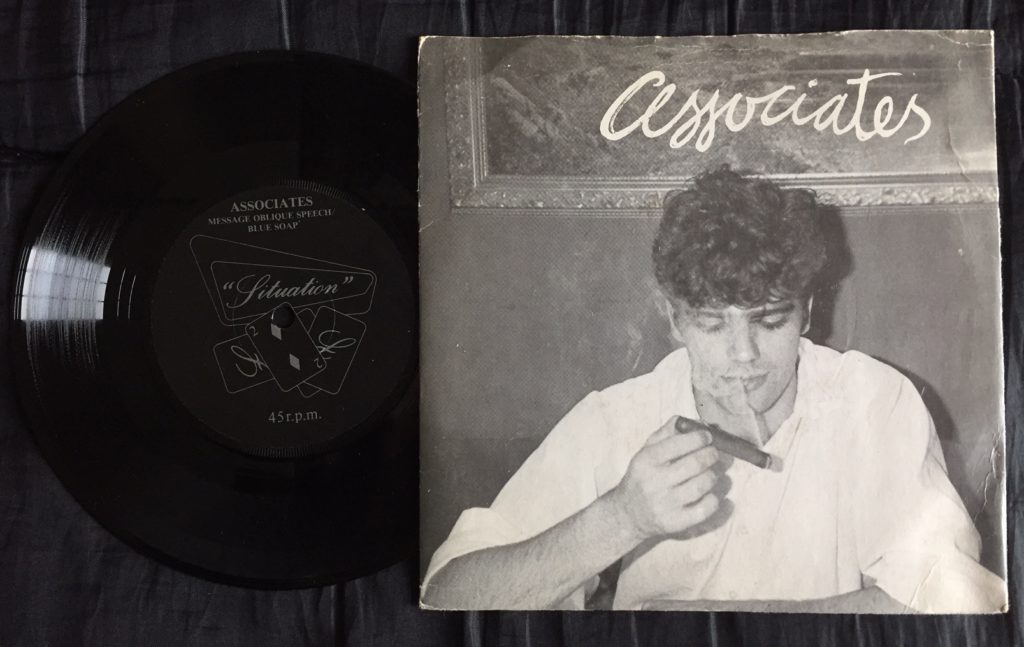 ---
59.53
JAPAN – Still Life In Mobile Homes – Tin Drum, LP – Virgin – 1981
My fave track from the last of their five studio albums.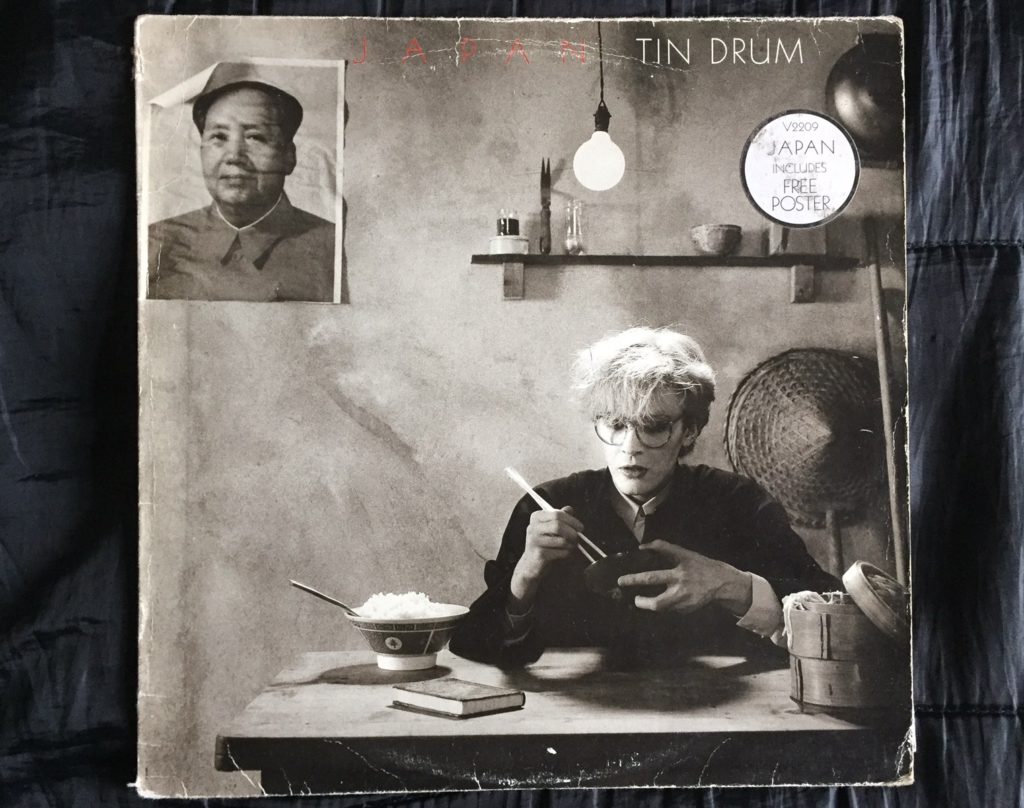 Not one of my better photos, but hey, it's Japan: London's Hammersmith Odeon, May 16, '81.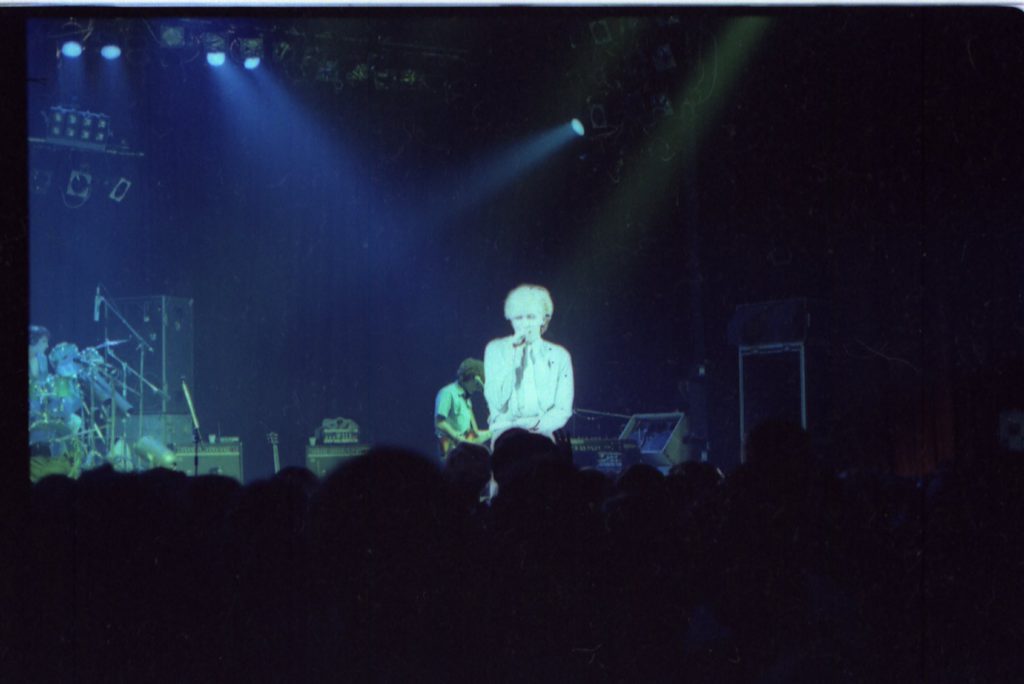 ---
01.05.25
ALDO VANUCCI – Needle Of Death – Straight Lift, CD only – Good Living Records – 2007
UK-based DJ and samples maestro who's provided 'bits' for DJ Shadow and a track for a Will Smith blockbuster – all helping to pay a bill or two, no doubt. It appears he likes his vinyl and there's obviously some bespoke cataloguing/iD'ing system going on.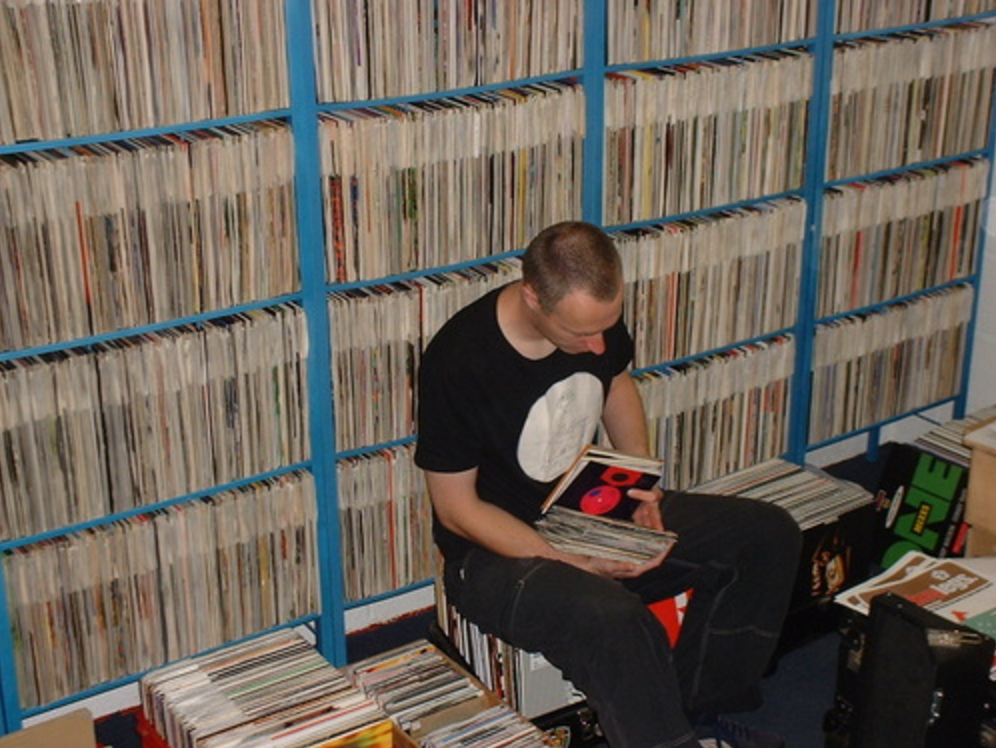 ---
01.09.01
JULIE DRISCOLL, BRIAN AUGER AND THE TRINITY – When I Was (A) Young (Girl) – Streetnoise Volume 1, LP – Marmalade – 1969
A few years earlier, Driscoll had been an exotic sight cropping up on Top Of The Pops and somewhere in my mid teens I think I had a middle page magazine poster of her on my bedroom wall. Later again (in the late 1970s) I travelled a couple of counties in a hired car to pay £60 for a whole bunch/complete year runs of late 60s/early 70s New Musical Express, Melody Maker, Sounds and Disc and Music Echo… and this Julie Driscoll front cover was one of them.
A traditional folk tune and coincidentally a sample of Nina Simon's version of this song sits on another track I have.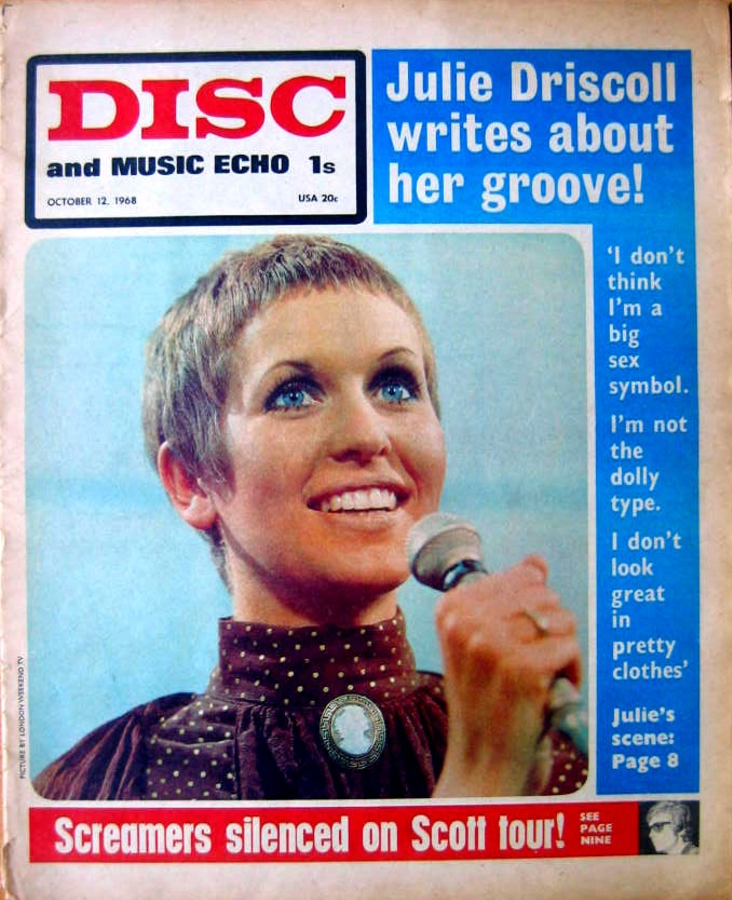 ---
01.16.01
DEAD CAN DANCE – Amnesia – Anastasis, 2LP – (PIAS) Recordings – 2012
There are very few bands with a duo of vocals talents as distinctive and as diverse as those of Brendan Perry and Lisa Gerrard.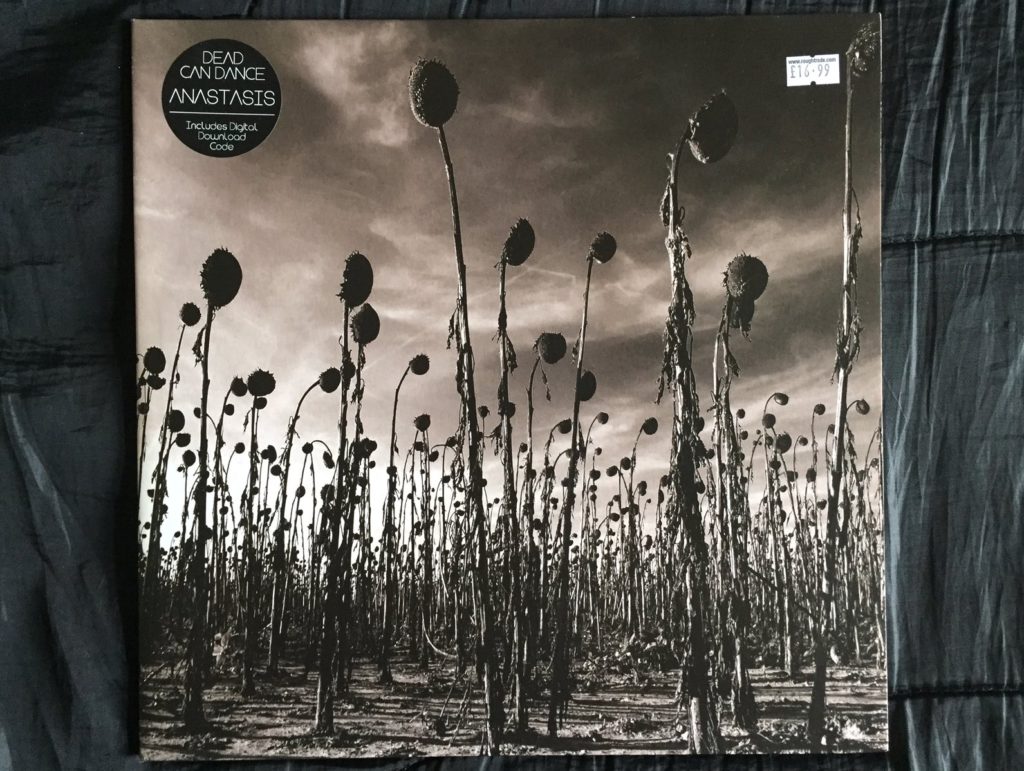 ---
01.22.35
EYELESS IN GAZA – A Needle To North – A Map Of The Stars In Summer, Martyn Bates CD mini album – Ambivalent Scale Recordings – 2008
The album is a Martyn solo release but as this involves Pete Becker it's the one EIG track included.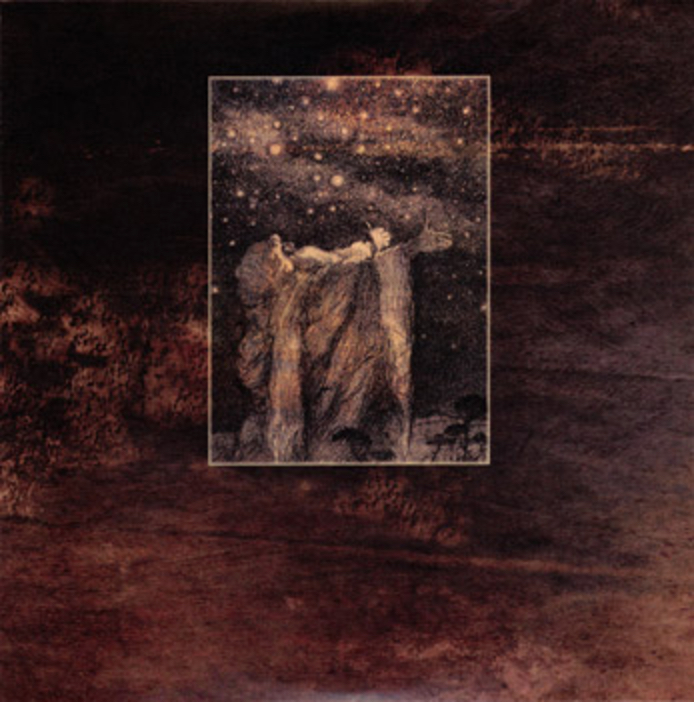 ---
01.26.05
KING CRIMSON – Exiles (Live) – Un Rêve Sans Conséquence Spéciale, LP – The Amazing Korneyfone Record Label – 1974-75
Somewhere around 1974-75 when I (along with lifetime soul mate, and Led Zeppelin author, Dave 'Dobber' Lewis) happened upon a shop in London's Carnaby Street that was selling bootleg albums 'under the counter' I bought this album for a mate. Before passing it on to him I taped it and its that surviving transfer you have here. Reportedly from a late '73 Amsterdam concert, I think the bootleg may have come from a BBC Transcription vinyl disc done for the concert's radio broadcast, to be syndicated to BBC radio outlets around the world.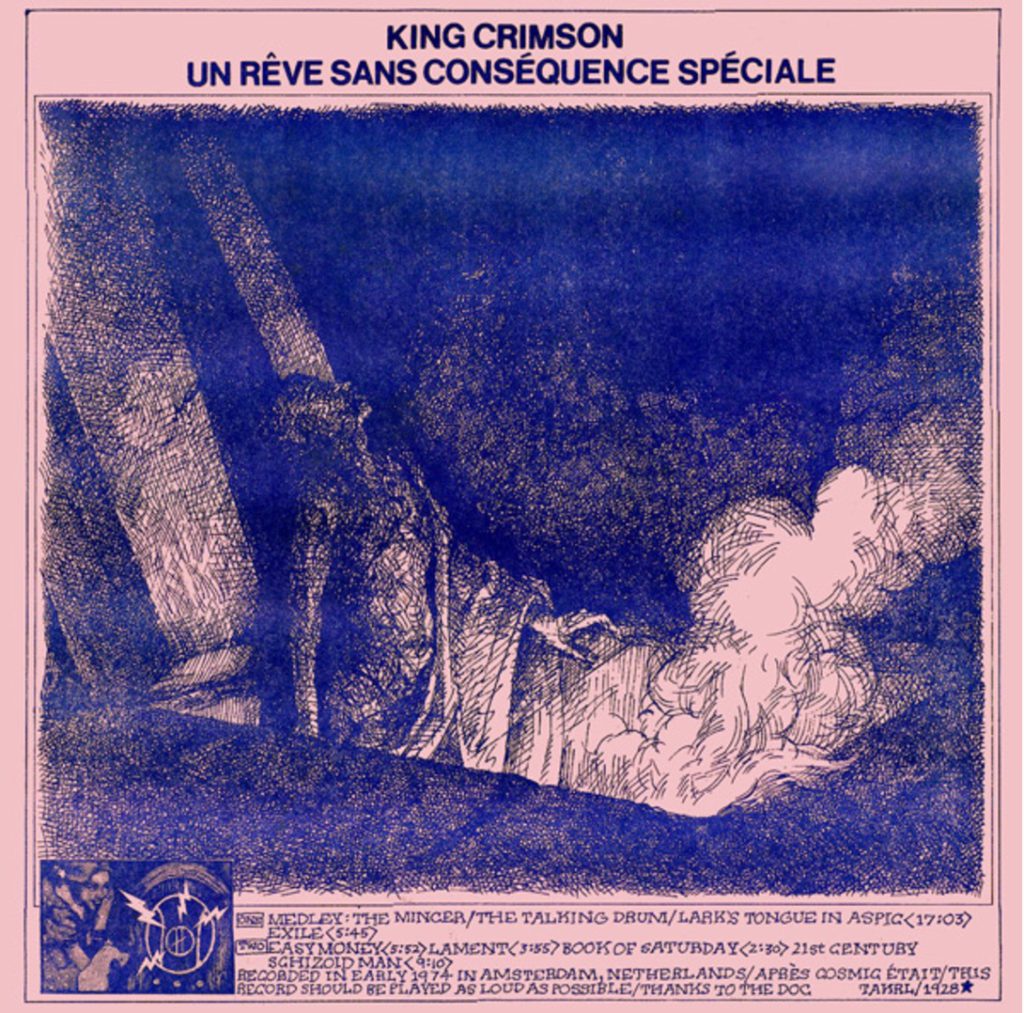 ---
01.30.46
(Encore) ALDO VANUCCI – I Love You Baby – Straight Lift, CD only – Good Living Records – 2007
Aldo's back! He's moved his chair, changed his clothes and we get to see even more of his record collection, though the ones in the other photo seem to have some labelling thing going on top left of the sleeves… and these don't. Whatever, crate digging is obviously one of his passions.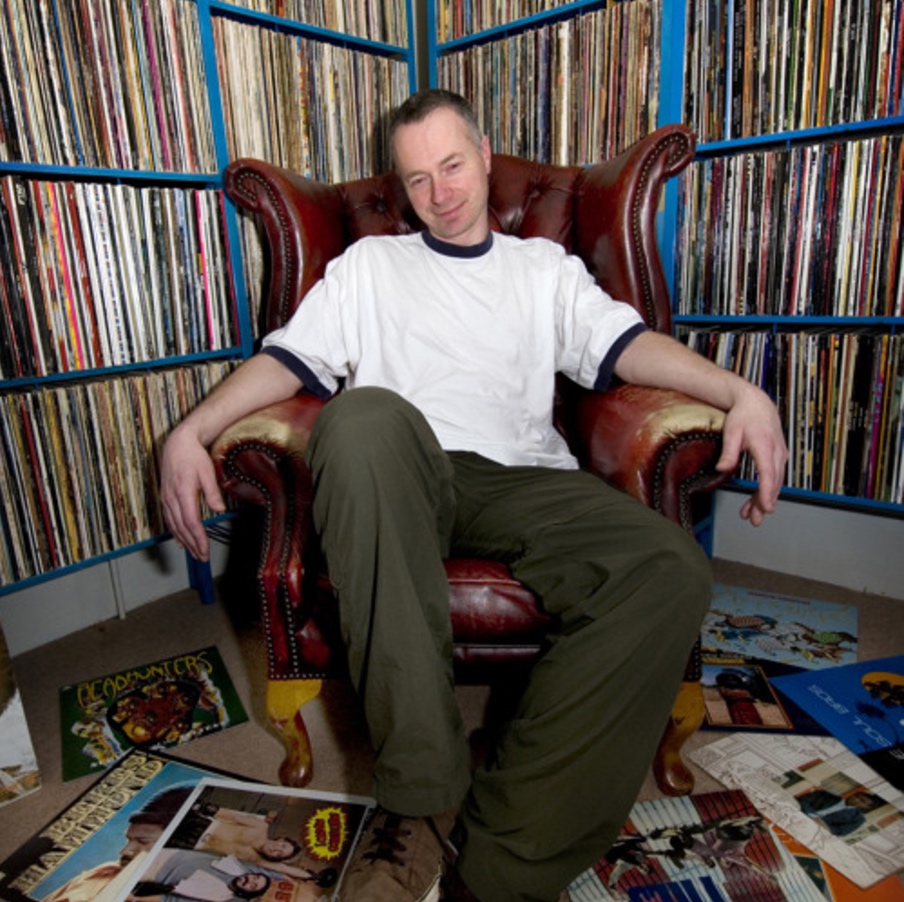 is 
---
01.35.56
JESSIE WARE – Wildest Moments (Star Slinger Remix) – Promo CDr only – Universal Music – 2012
One track/3 mix split promo, with Kendrick Lamar, a name you're unlikely to encounter again on 41 Rooms.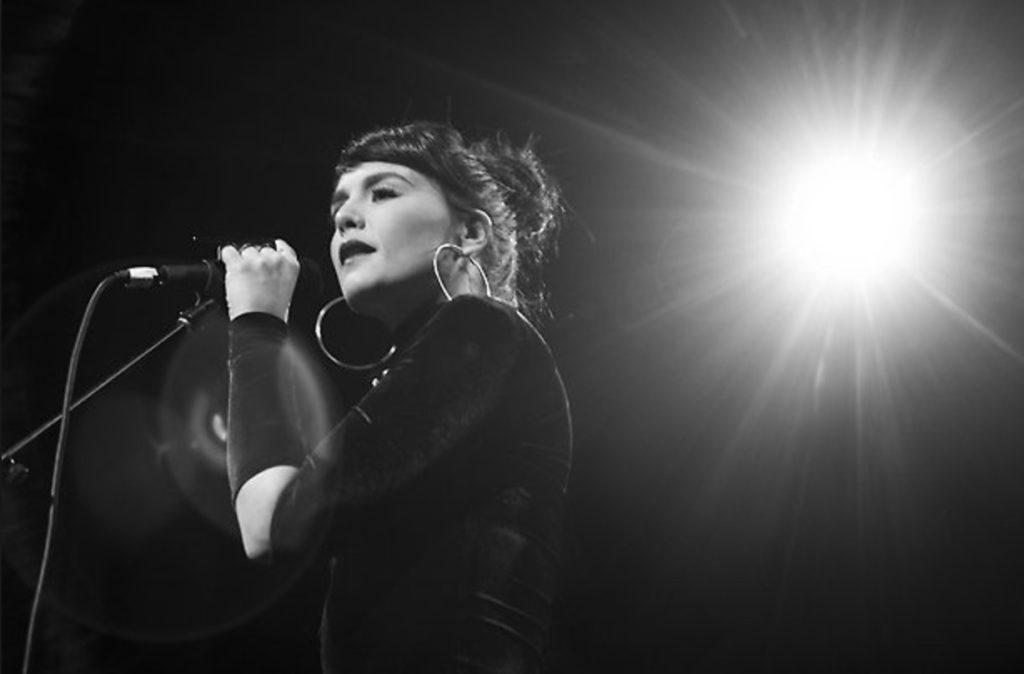 ---
01.40.09
HUMAN LEAGUE – Being Boiled – 7″ – Fast Product – 1980
I can't remember whether this 1980 re-release surfaced before or after the band's Virgin/major label 2×7″ EP, Holiday '80 (in the same year, it also included Being Boiled) but either way, two years on from the track's original release, Fast were having a laugh. 'History Catches Up With You' says the label.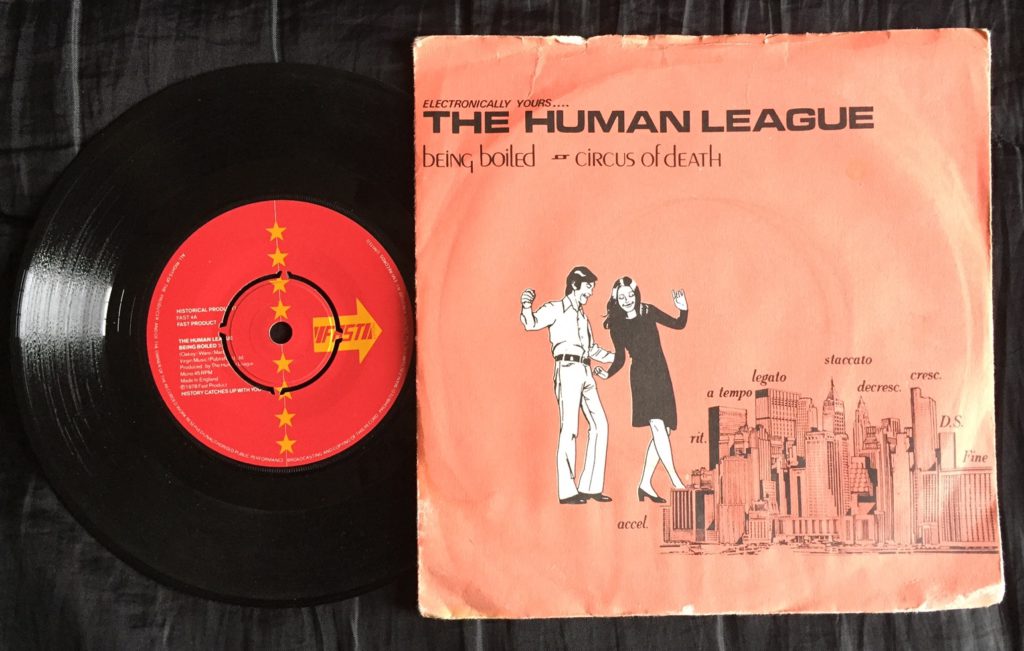 ---
01.43.41
MATTHEW DEAR – Headcage – Headcage 12″ EP – Ghostly International – 2012
Courtesy of Record Store Day 2012 and on 700 bits of grey with purple specks vinyl. I'd have mixed this track with Will Powers' Adventures In Success if the latter hadn't already graced 41 Rooms, but the Human League's Being Boiled also feels like it's had some influence.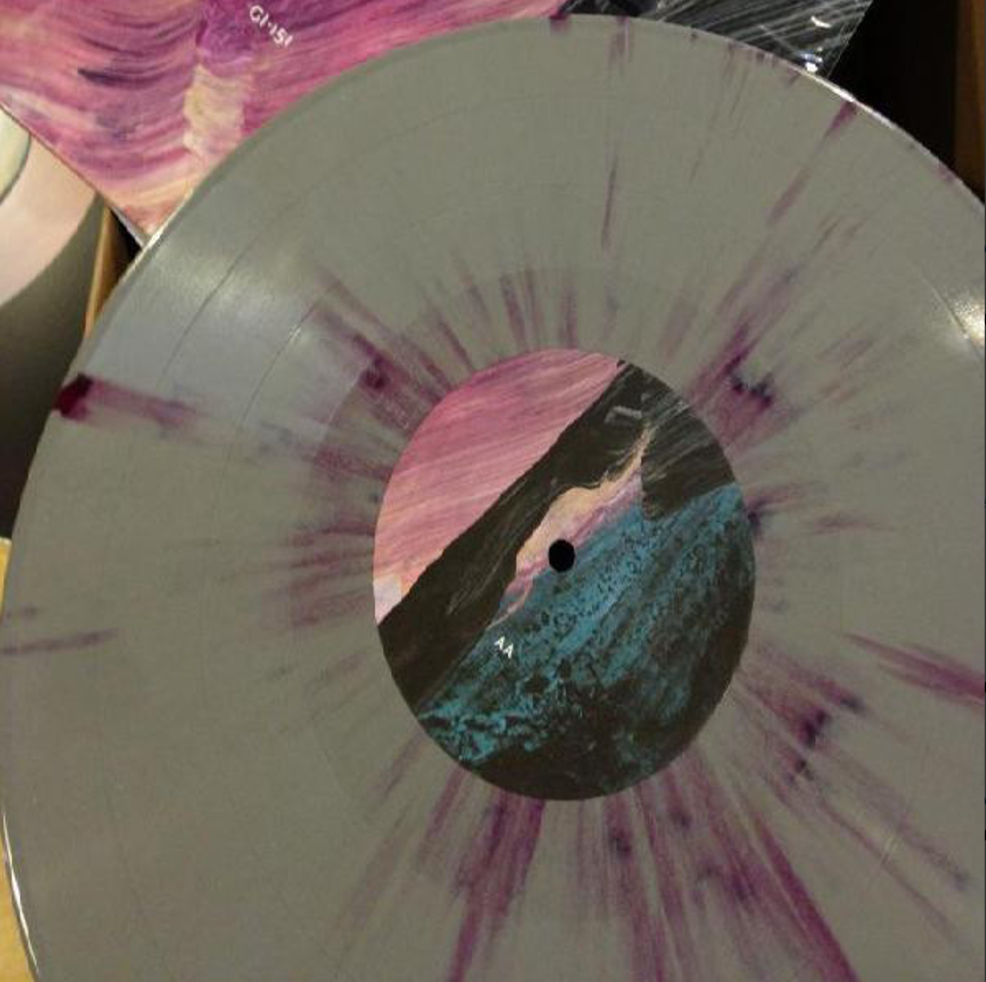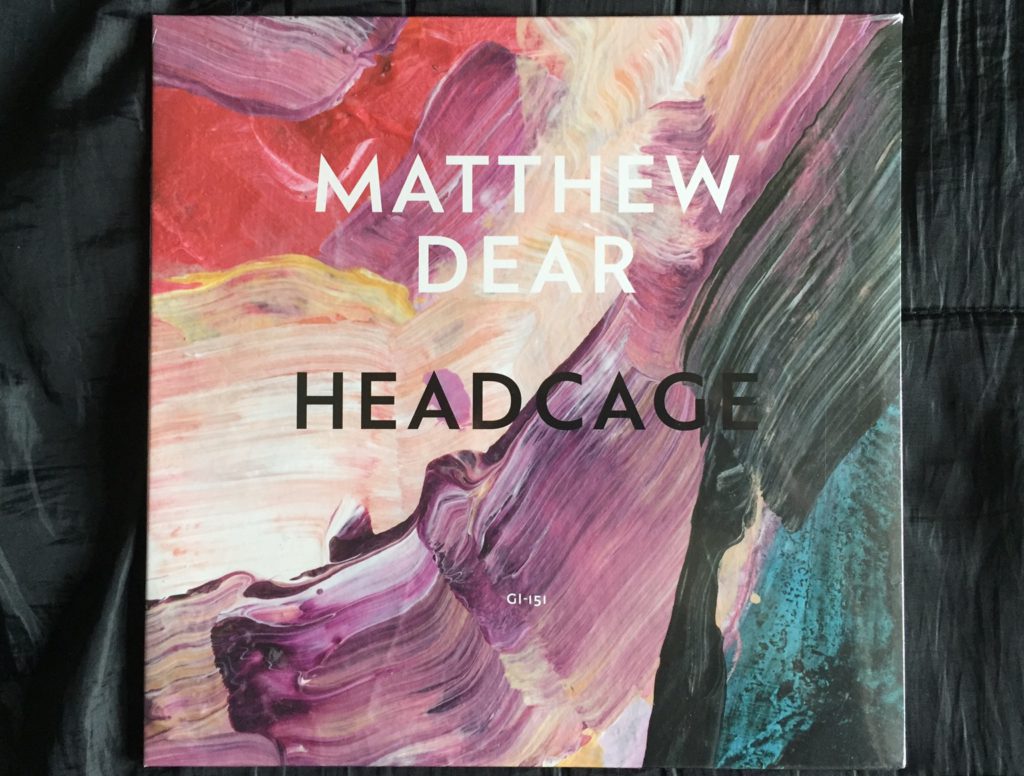 ---
01.47.25
CHAKK – Cut The Dust – Chakk 12″ EP – MCA Records – 1986
Sheffield, UK in the area yet again, these lads were a force. Managed by (ex) NME journalist, Amrik Rai, he was well placed to drive the interest that got the band a deal with MCA. They wisely ploughed their advance into building FON studios in their home town. A few years further on, saxophonist, Sim Lister (with fellow CHAKK'er Jake Harries, then members of Heights Of Abraham) also guested on both the Flamingos' Robs Records 12 inchers. Top bloke!
An acetate of the EP I picked up for £1 in the mid 90s.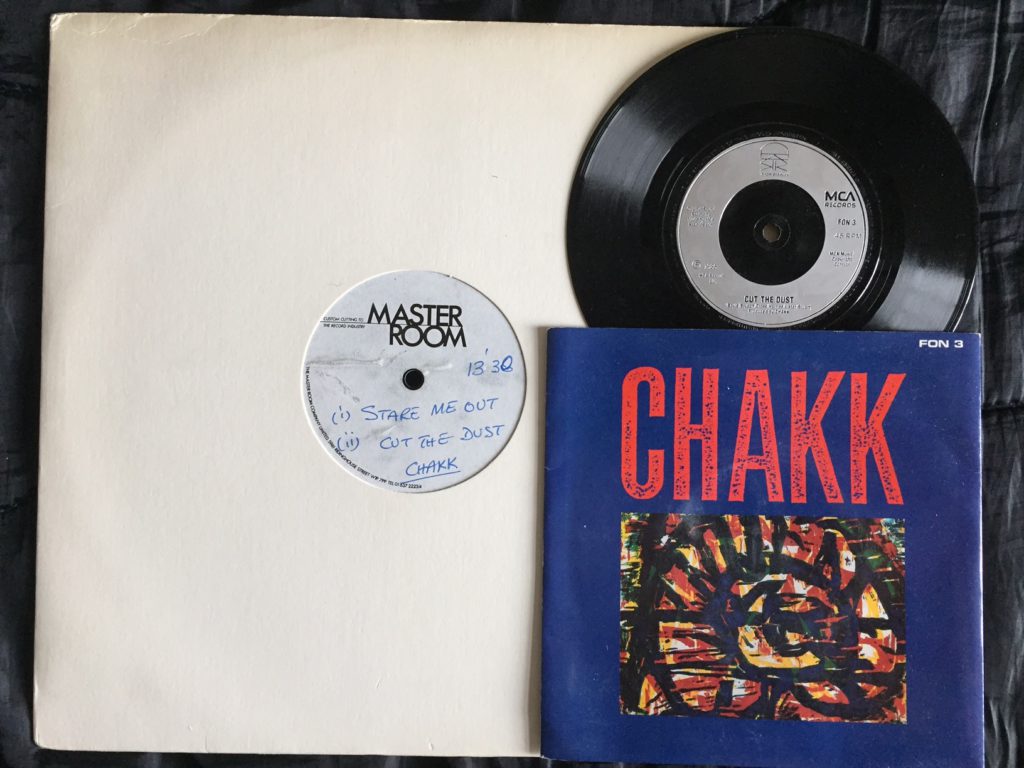 ---
01.52.48
ABECEDARIANS – Ghosts – Eureka, LP – Southwest Audio Reproductions – 1986
Feels very much like this is half a decade on from the sounds that actually influenced this Los Angeles based group.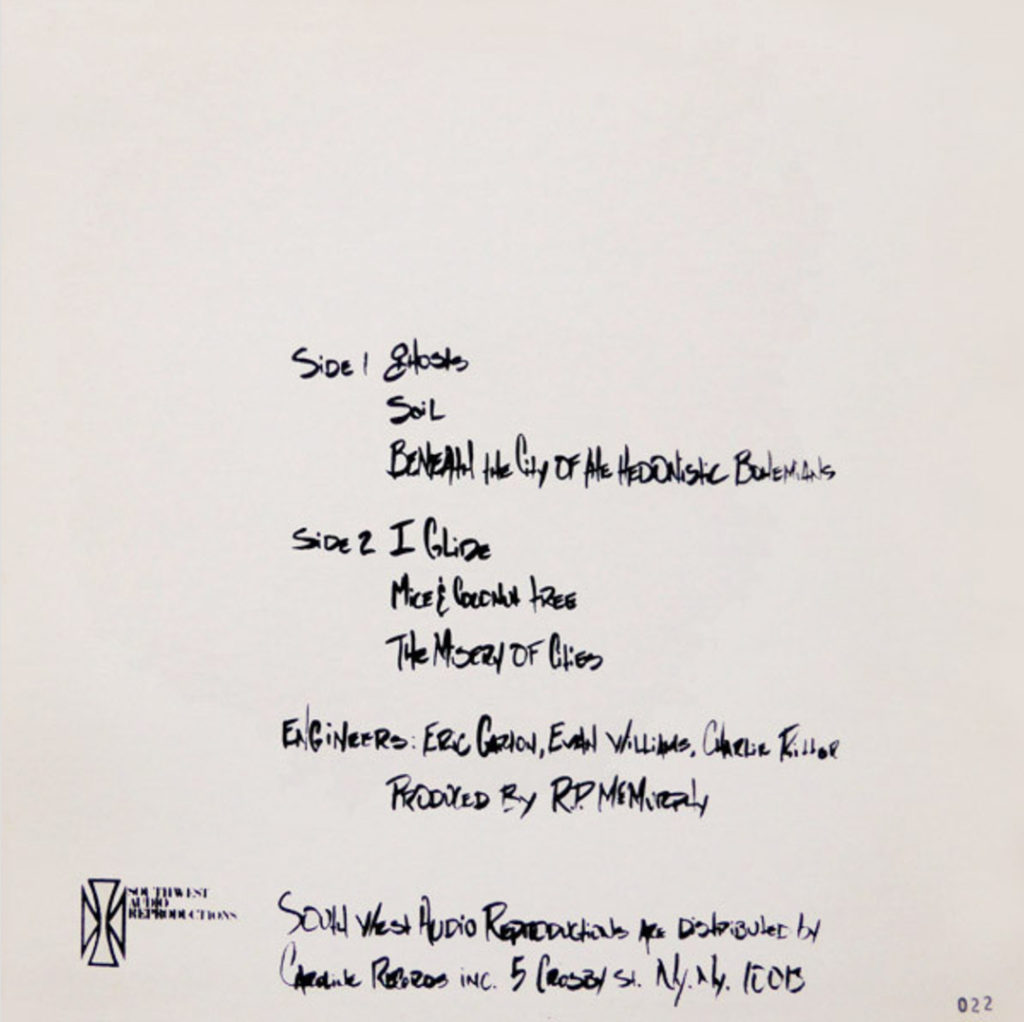 ---
01.57.55
GLEN CAMPBELL – Where Do You Go * – 7″ b-side – Capitol – 1970
One for close mate, Dave Summersgill (along with myself, a big GC fan), my sis, Yvonne (as she will have heard this through the bedroom walls a fair few times in our youth… sssss) and for anyone who appreciates a classic/old skool vox supreme. Before his recent passing he'd suffered from Alzeimers for the last seven of his 81 years but losing Glen Campbell is still a big one.
Somewhere around the age of 13 or 14 I had a toy looking mini reel to reel (the spools were barely 3″ in circumference) and the Honey Come Back/Where Do You Go 7″ was one of the first singles I put the mic to the record player or radio to capture. As mentioned earlier, re New Order's Times Change, I loathe talking on records but I bought the single for the a-side, but Where Do You Go grew to be the more favoured tune. In amongst all the singles I then started buying – the chart stuff of the day, Motown, rock, and the back-tracking to the sixties tunes I'd missed – I began tracking down a bunch of Campbell's singles and his was a part of the record collection that my mum actually liked. 🙂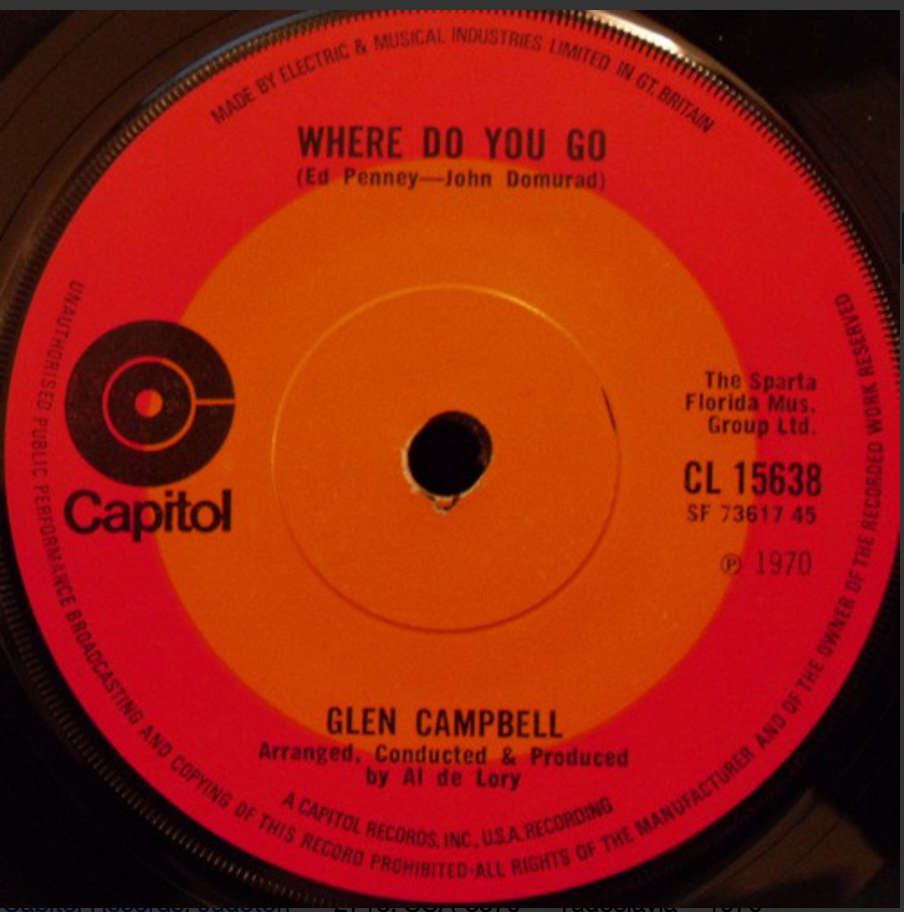 'Where do you go, when you come to the end of the line?'… indeed.
---
Glen… R.I.P.
Dec