41 Rooms, Playlist 53 
Uploaded Mar 4, 2018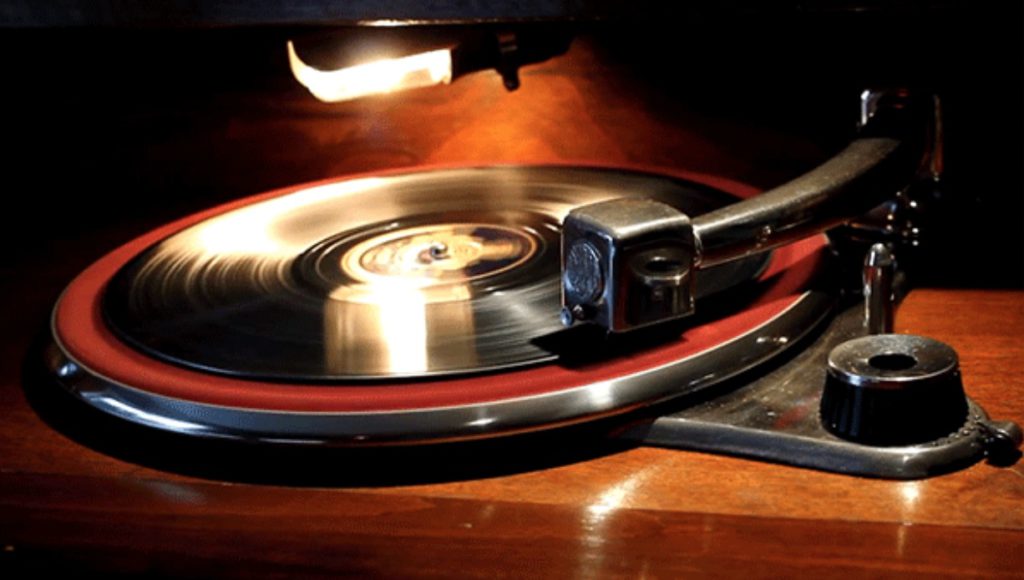 41 Rooms' Playlist 53 is 83% vinyl friendly. Impressive.
Any track marked * has been given either a tiny or a slightly larger 41 Rooms 'tweak'/edit/chop/etc.
---
Lyric of Playlist 53: 
'Listen'… and in two different languages, but it could have gone to a couple more that are also on the 'conscious' t(r)ip.
---
00.00
(Intro) THE FLAMINGOS – Stars (Edit) – Unreleased demo – 1983 Episode #1 for info.
---
00.41
NEW ORDER – Hurt – 12″ b-side – Factory Records – 1982
Initially titled Cramp and last played live in the mid 80s this was a powerhouse of a track any time it surfaced in the band's set, and though, for me, the studio versions of tracks like this (in fact, especially this one) never matched the live version – engrained in my psyche as they were, by having heard some of them ten or twenty times before any vinyl surfaced – I have grown to embrace Hurt, the studio version. It's the way some things just ebb and flow a bit through the years. Still though, seek out any decent live take of the song and bathe in it. Even its debut performance, tentatively kicking off the night as an instrumental on the band's home turf at Manchester's Ritz in October '81, was one of dozens of great nights catching New Order most definitely on the rise.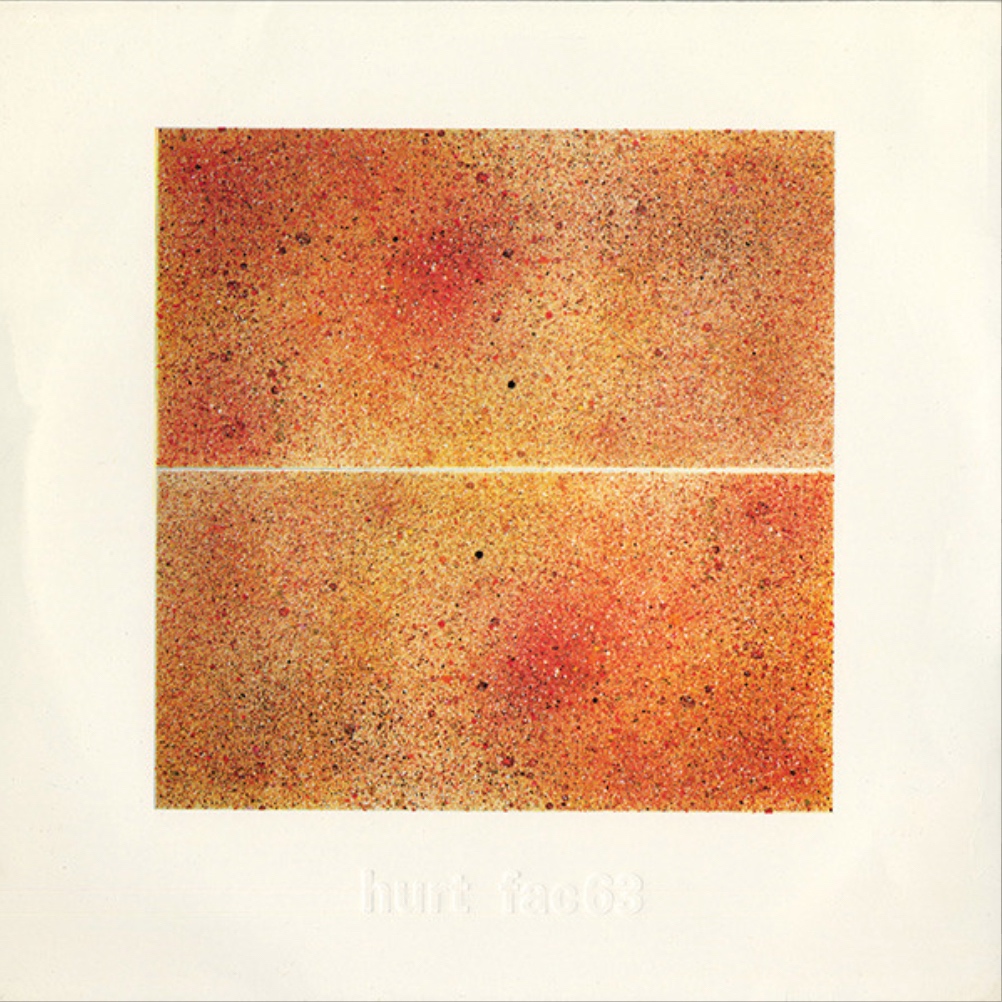 ---
07.15
JOY DIVISION – Atmosphere (IAMXL's Unofficial Remix) – or maybe that should be
IAMXL – Atmosphere (Unofficial Remix) – 2009(ish)
I was originally put on to this by The Beloved's Jon Marsh and though 'messing' with Joy Division is dangerous territory in my world, I'm not a complete purist. Vancouver 'remixer/producer/DJ/designer', Jon Hamlin took the plunge… and surfaced with credit, I'd say.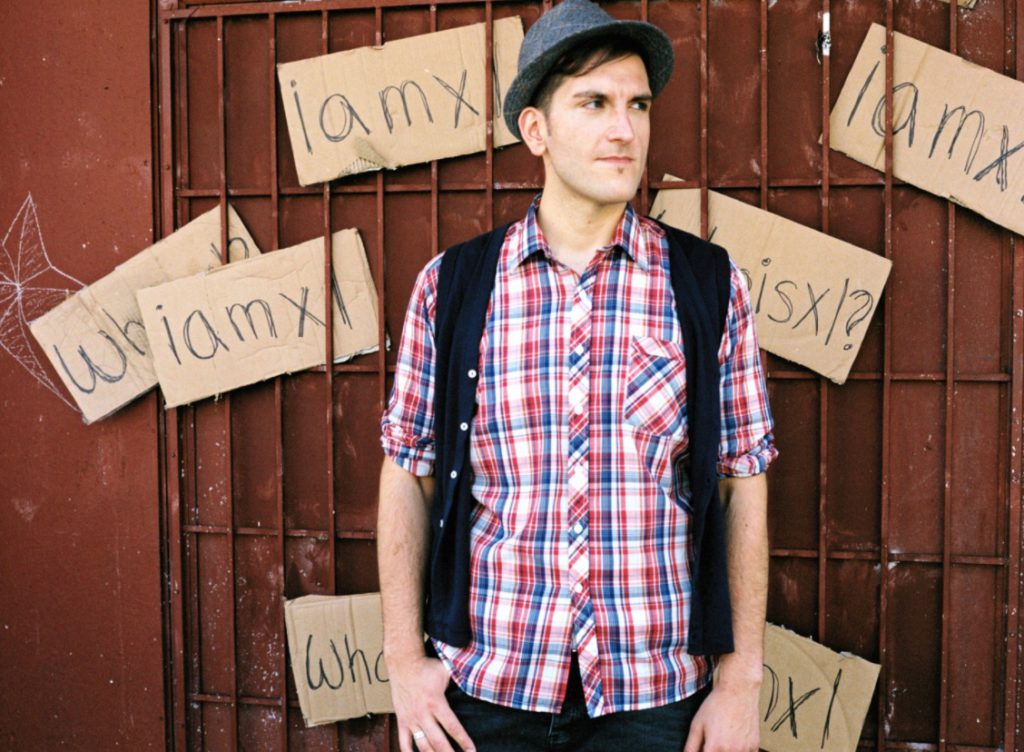 ---
12.49
DAVE LEE (feat ANN SAUNDERSON) – You're Not Alone (Joey Negro Club Mix) – 12″ – Z Records – 2005
Lee being remixed by one of his own alter egos. 'Urgent' and squelchy techno-come-house, with a gospel-style chorus.
---
18.12
SEVERED HEADS – Dead Eyes Opened – 12″ – Ink Records – 1984
From Down Under and sophisticated, if a shade long. I bought this 12″ back in the day and in a(nother) correspondence with Jon Marsh he astutely pointed out that given what followed on the house, techno etc front this was ahead of the game.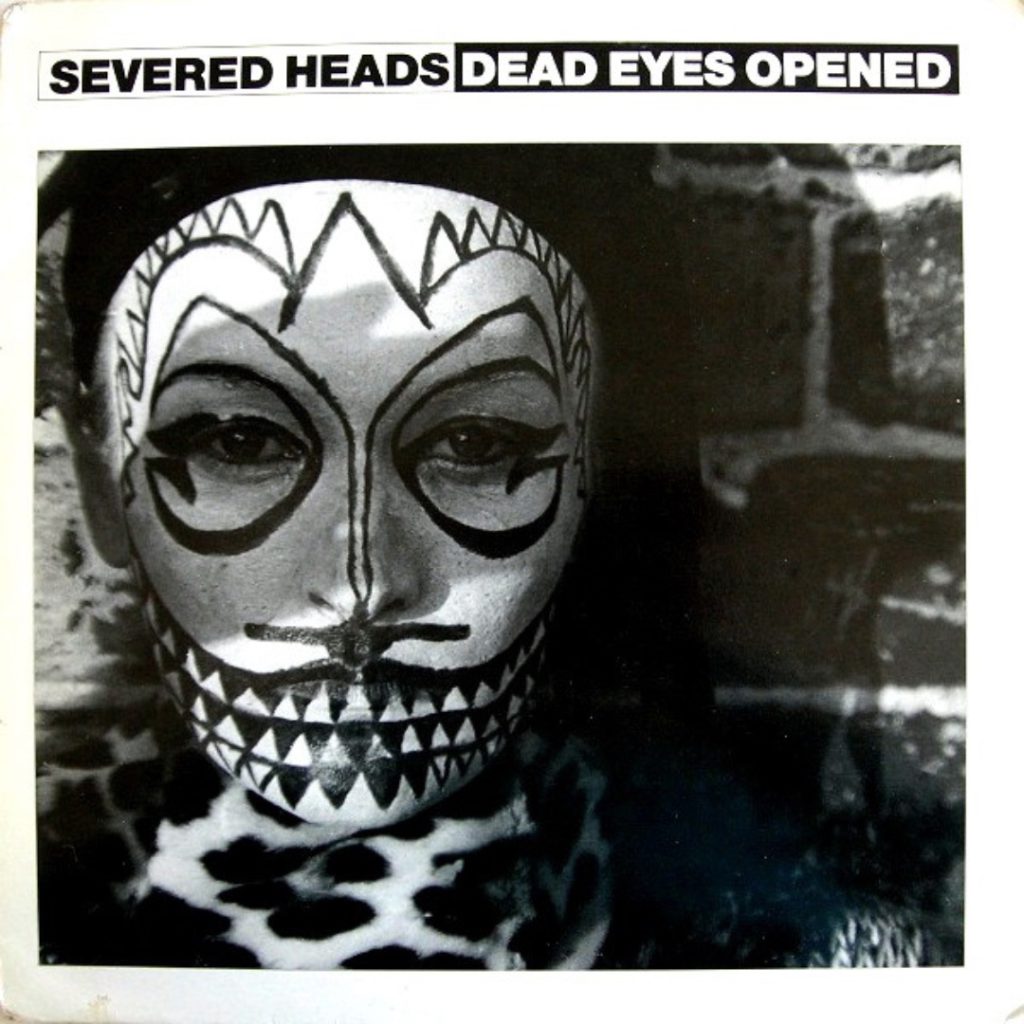 ---
22.19
4HERO (feat FACE)  – Look Inside – Play With The Changes, LP – Raw Canvas Records – 2006
Sounds great on a summer's morning – he says, currently looking out at a snow blizzard. A stormer of a tune is never far away with Marc Mac and Dego on the case.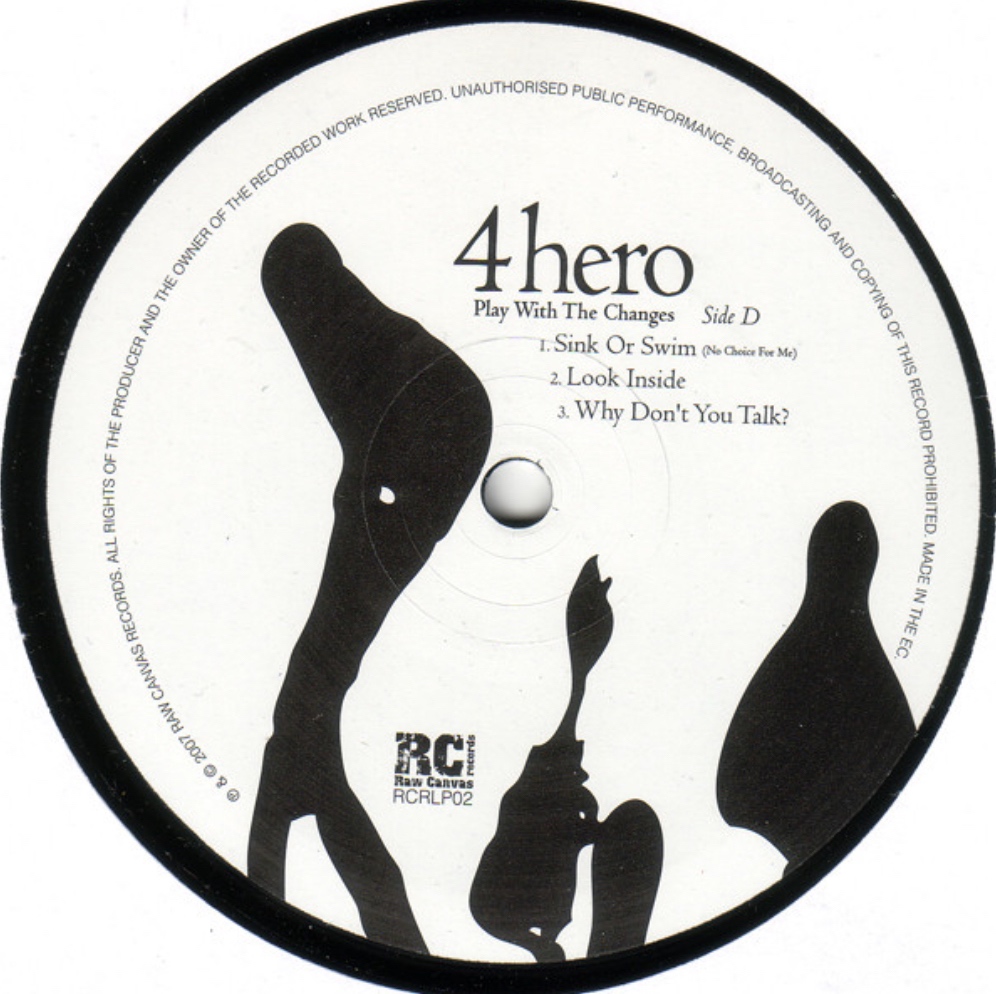 ---
26.09
CHAKK – You – 12″ – Fon Records – 1985
'And for Chakk, their second, a more-detailed but less-demanding sequel to their Doublevision hit debut. More white-disco drama, bass-heavy basics, all the beats and breaks you'd expect, with no-crap claptrap – even seems to include its own hip-hop remix. Still somehow, strained with a need to over-achieve – and, overly-fussy as a result.' – Richard Boon, The Catalogue #25, Apr '85.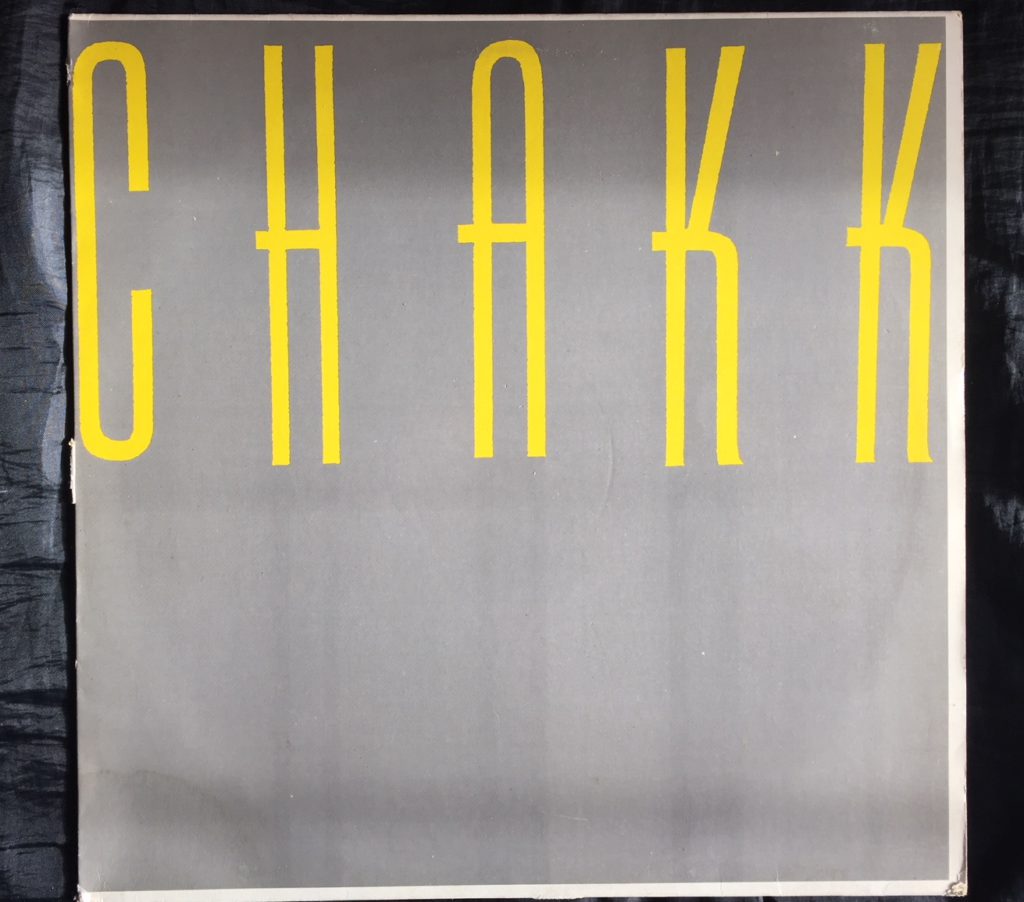 Ad, The Catalogue, #25, Mar '85

---
32.01
NASMAK – No Touch and Go (Session track) – 1982
Peely quite rightly granted this Dutch band a session. Slightly faster than their own studio version.
---
36.09
MEDIUM MEDIUM – Mice Or Monsters – The Glitterhouse, LP – Cherry Red – 1981
After their short early 80's career these Nottingham souls resurfaced between 2004 and 2008, the start of which is where the complete as dammit biog on the band's own website ends. They last played live in 2009 but don't be surprised if they surface again.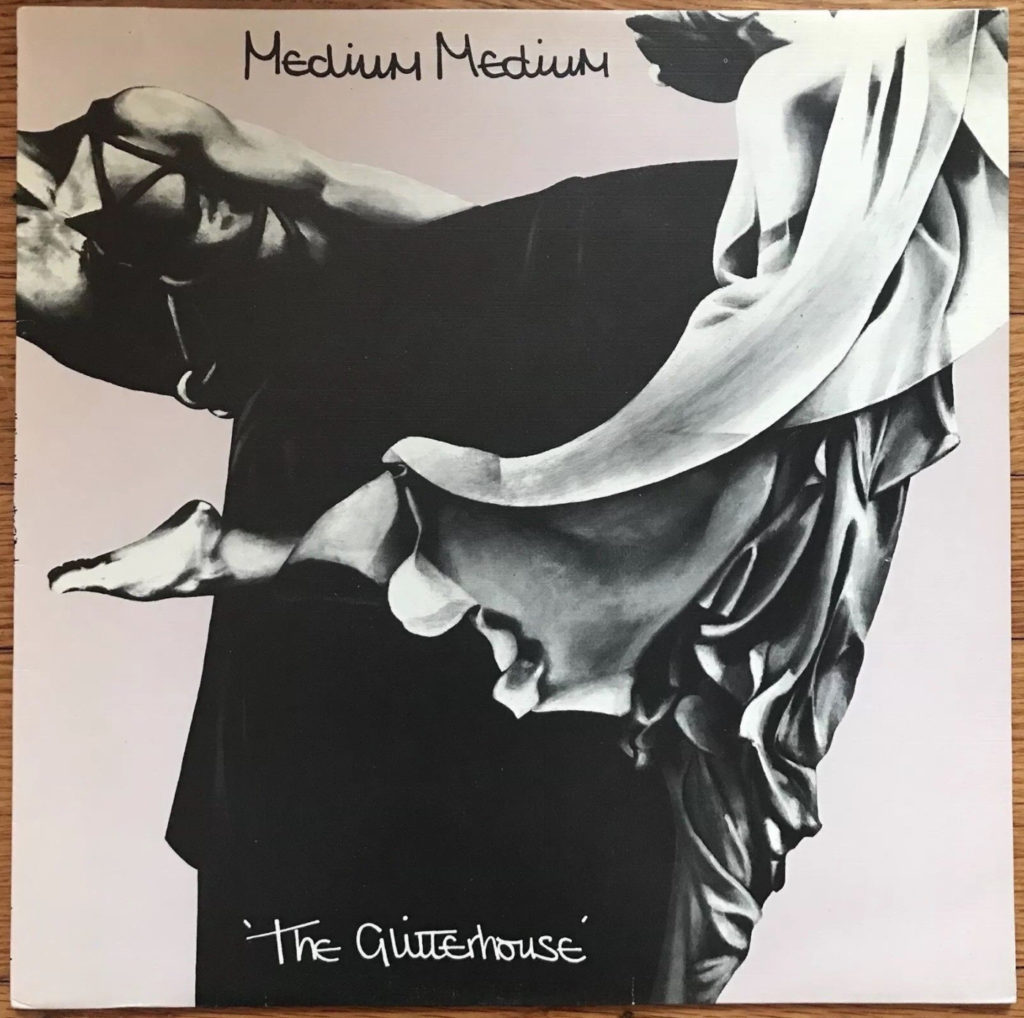 ---
41.13
GALLIANO – Prince Of Peace (7″ Edit) – Talkin' Loud – 1992
Out of London, and featuring Rob Gallagher, Valerie Etienne and Ski Oakenfull, amongst others, they acid jazz'ed with conscious lyrics and some style, before mutating into 2 banks of 4.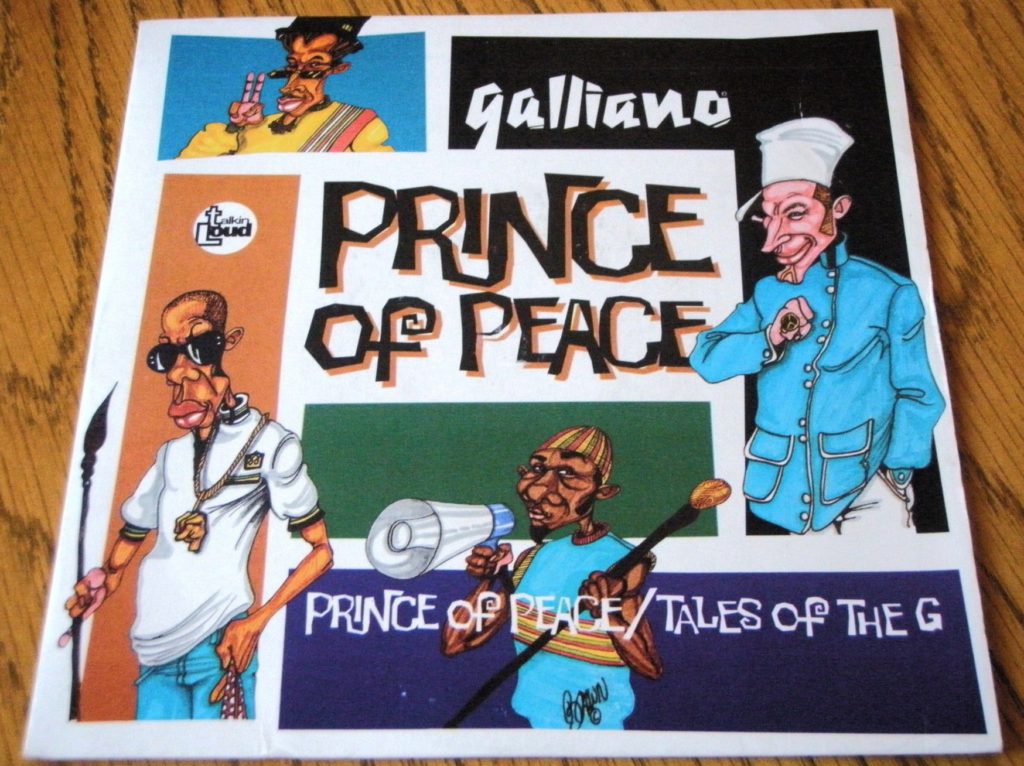 ---
44.56
URBAN SPECIES (feat MC SOLAAR) – Listen (Lowdown Mix) – 12″ – Talkin' Loud – 1993
More of the above, but out of Bristol, UK and Paris… and with more hip hop.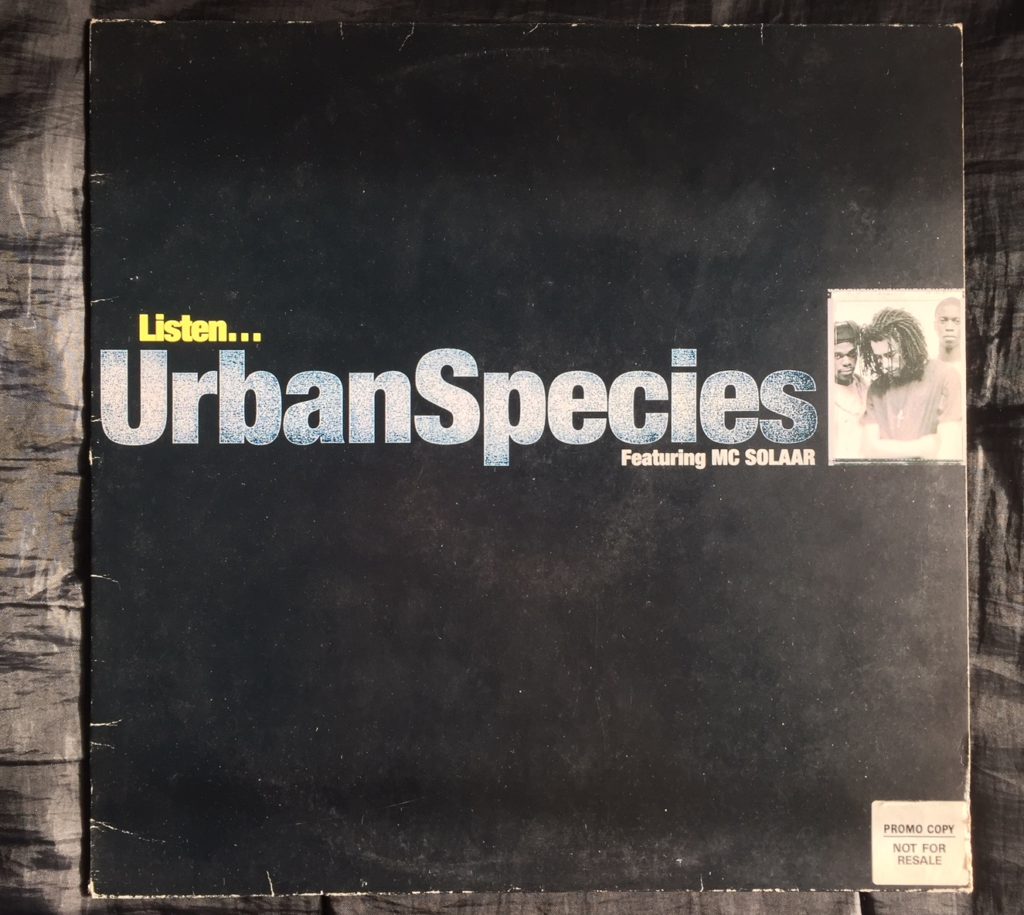 ---
49.13
THICK PIGEON – Subway – 7″ – Les Disques Du Crépuscule – 1982
It sounded very nicely 'odd' when released, and it only sounds a shade less so now.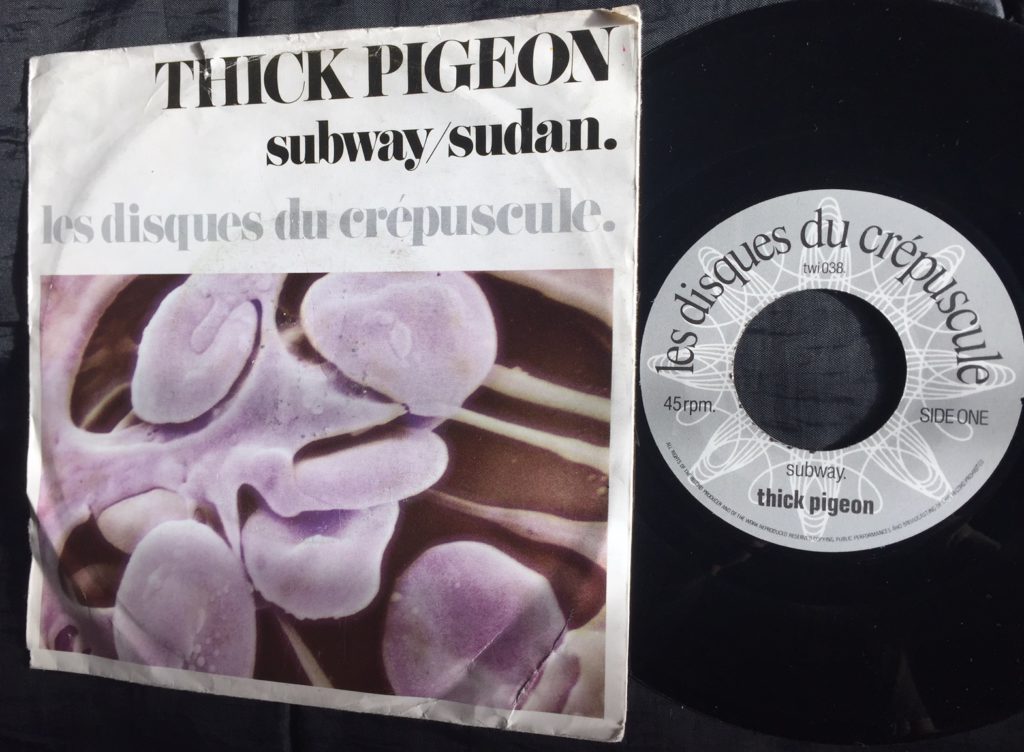 ---
53.45
LOWLIFE – Ramafied (Exclusive Version) – 12″ b-side – Nightshift Records – 1987
The band's history mapped out here.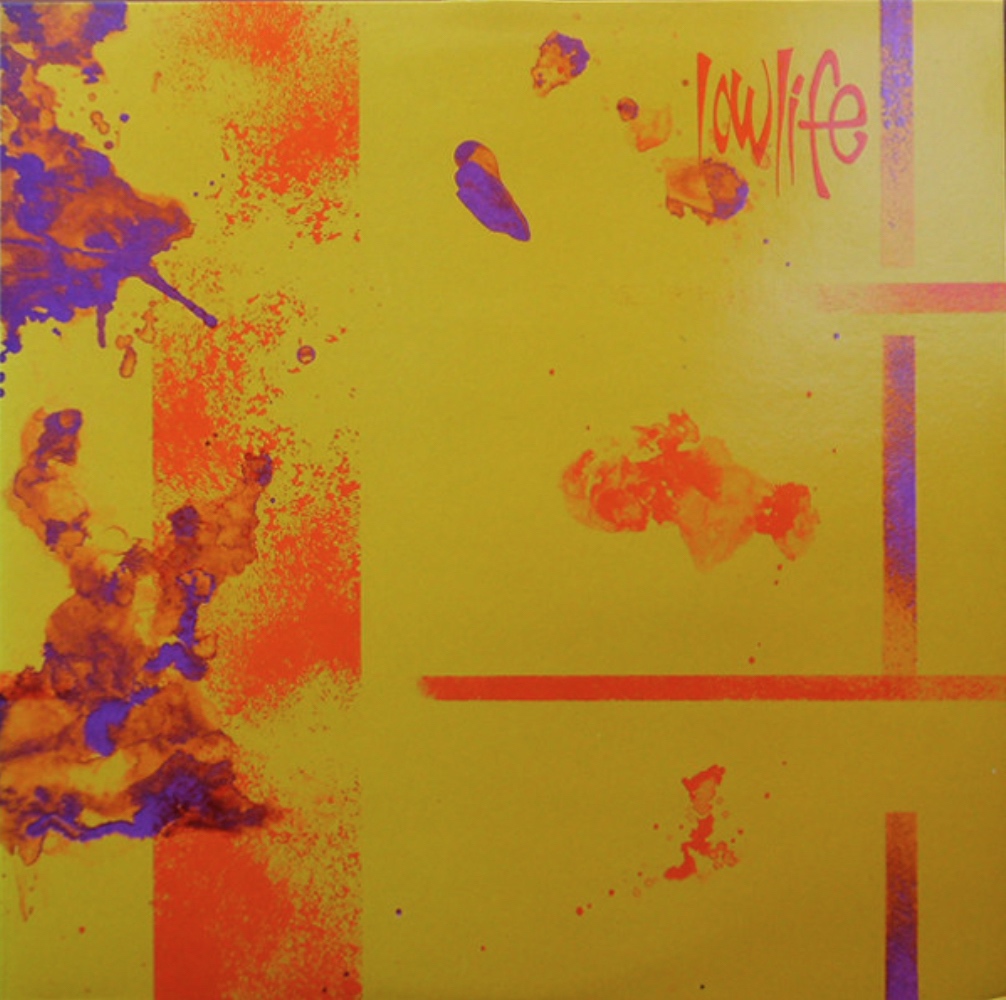 Around the same time as the album, the track was also available on this Rhythm + Noise, v/a cassette that came with Underground magazine.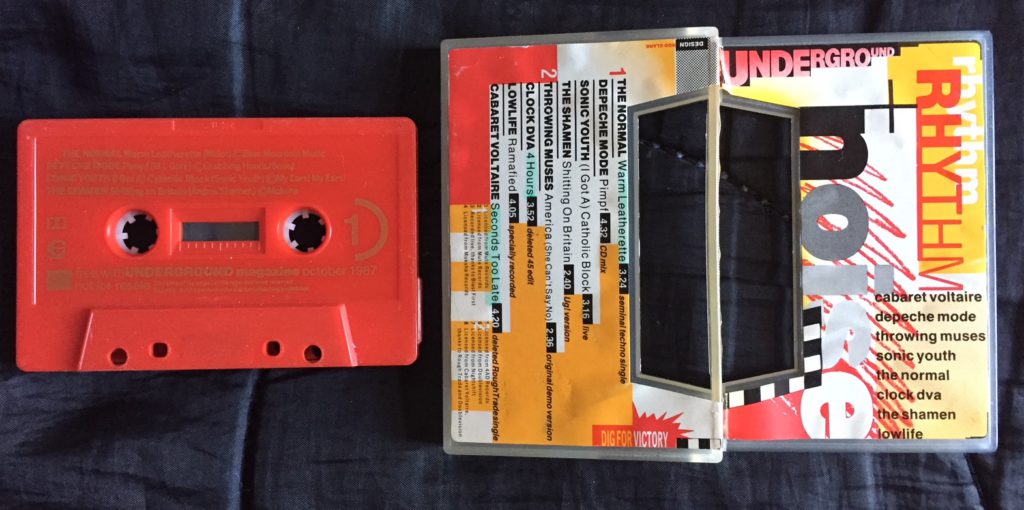 ---
57.50
THE STEOPLES – Fated – Six Rocks, LP – Stones Throw Records – 2017
Gabriel Reyes-Whittaker (GB a.k.a Gifted & Blessed) and Yeofi Andoh (A Race of Angels). Their collective story to date is here.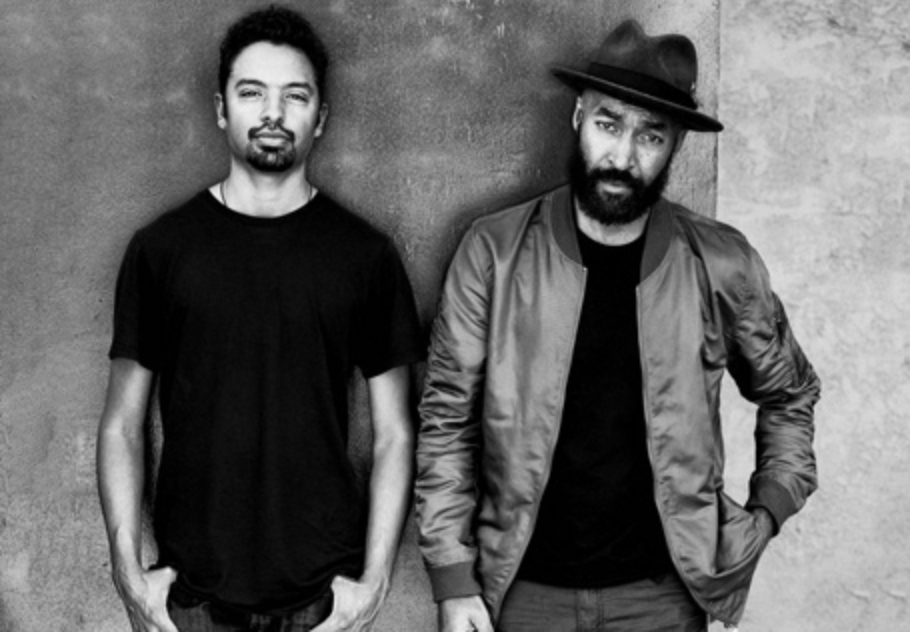 Photo credit: Steven Simko
---
Half time tea break…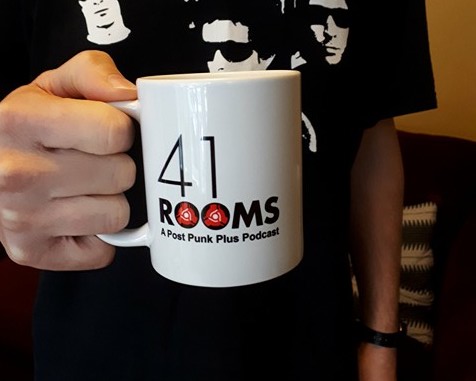 ---
01.00.32
ASHLEY BEEDLE – A Minute For A Friend – Fresh With Your Head, Vol 1, v/a 2CD – Out Hear Audio – 2010
A rare artist outing for the renowned DJ/remixer/producer.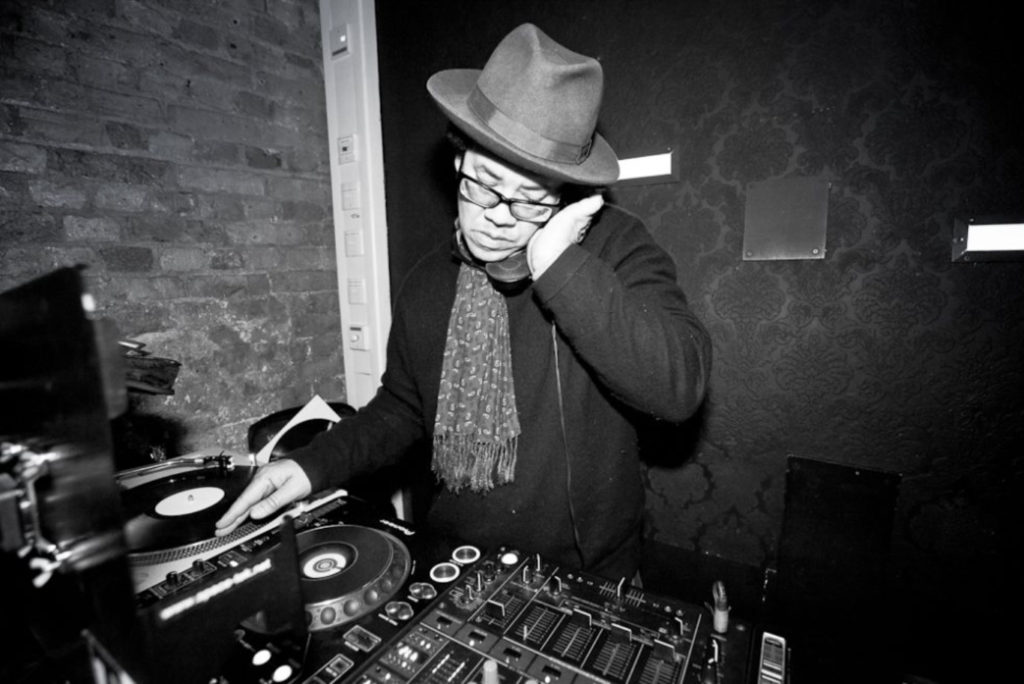 ---
01.04.37
ROBERT RENTAL – A.C.C. – 7″ b-side – Regular Records – 1978
The debut single in a very short recording career, made all the more poignant by Rental's death from lung cancer in 2000. A few feet down this Gutterbreaks Archives (Where Shit Used To Happen) page there's a cool appraisal on the man.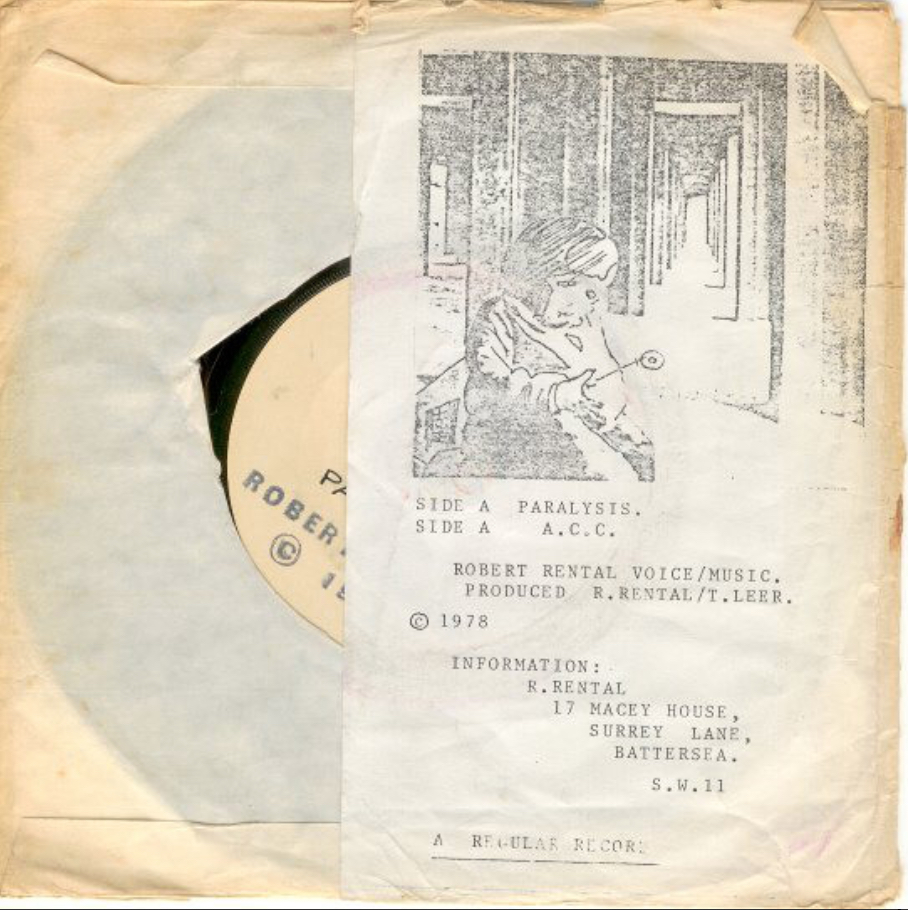 01.06.47
SNOWGOOSE – Sycamore – Harmony Springs, LP – Open Hearth – 2012
According to the lyrics, someone's world has, apparently, fallen apart but it possibly happened in the late sixties and in some wistfully idyllic countryside. Not wishing to mock the hurt, it just sounds like it was in a gentler and 'less strained' time. 🙂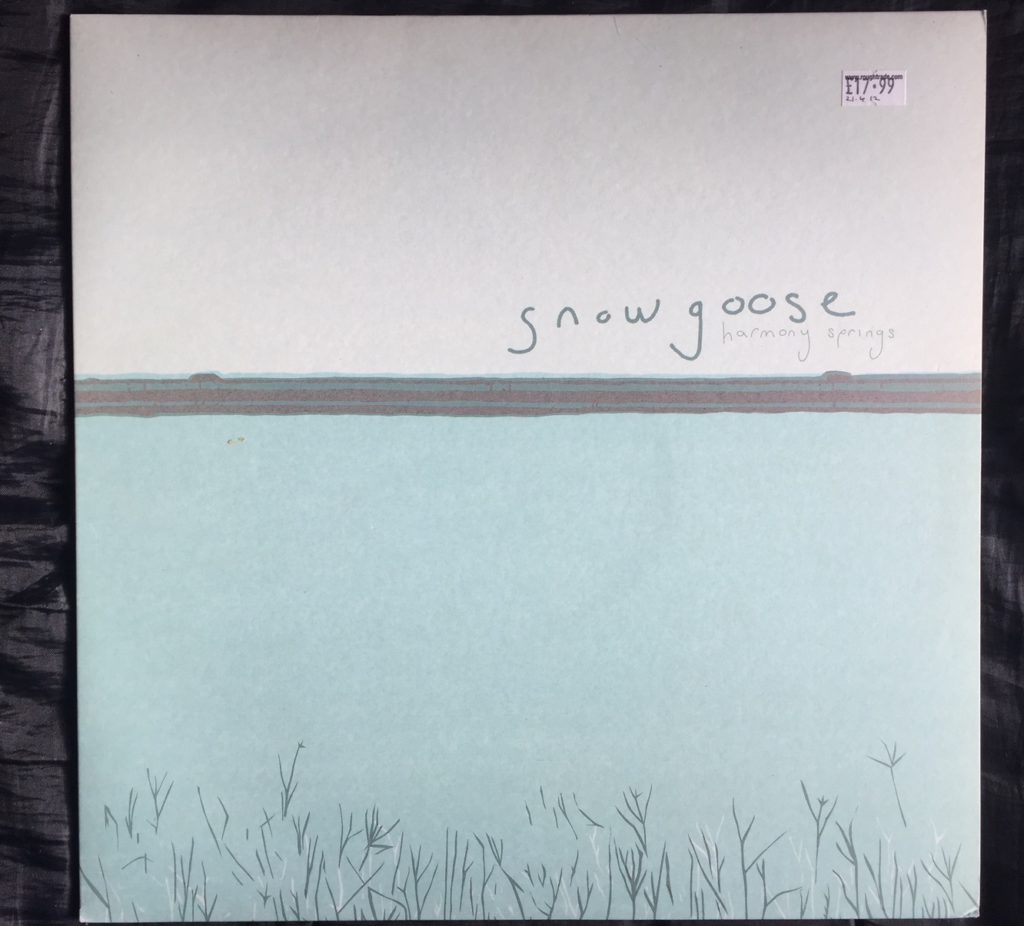 ---
01.11.04
SYD ARTHUR – Ode To The Summer (Single Mix) – 7″ – Dawn Chorus Recording Company – 2011
Albeit a conventional band set up SA's 'Canterbury Sound' influences may hark back to early 70s UK prog rock but in 2011 there was nothing else surfacing that was like this, their debut vinyl release – so I bought two!

---
01.15.07
THIS IS THE KIT – Hotter Colder – Moonshine Freeze, LP – Rough Trade – 2017
And yet more coloured vinyl. This 500 run limited edition red vinyl includes an exclusive 'This Is The Kit' tea towel pictured designed by Ava Carrère (from the band 'Sages Comme des Sauvages') and 6 special 'This Is The Kit' postcards photographed by Kate using a pinhole camera'. A 700 run on yellow vinyl is also out there, albeit without the above extra 'bits'… I think.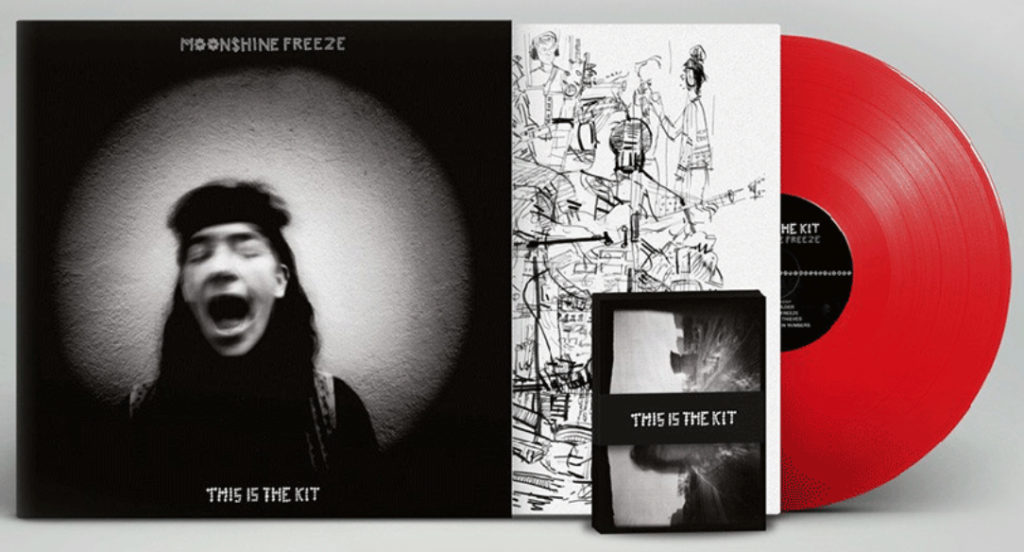 ---
01.19.01
SINK YA TEETH – Glass – 7″ – 1965 Records – 2017
A bit Factory (Benelux)/Les Disques du Crépuscule, from a duo out of Norwich, on a Sony/BMG subsidiary label.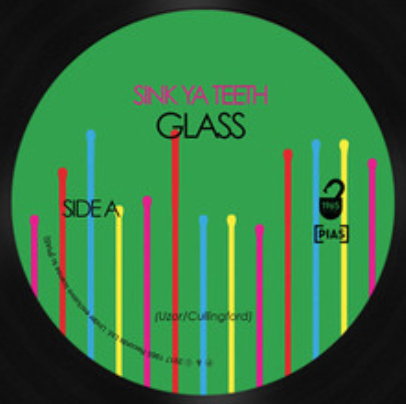 ---
01.21.40
S.C.U.M. – 586 – Power, Corruption & Lies Covered, v/a, CD only – Mojo Magazine – 2012
The magazine's CD homage to New Order's second album threw up more winners than I was expecting and this was one of those on the plus side.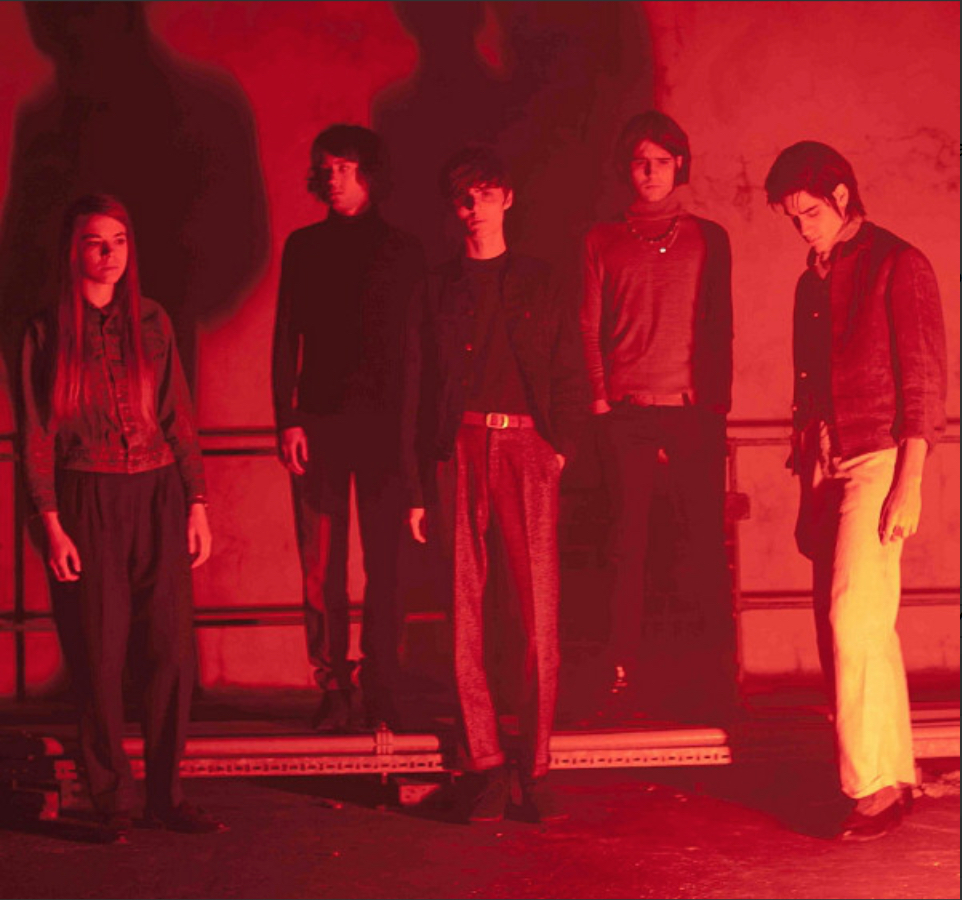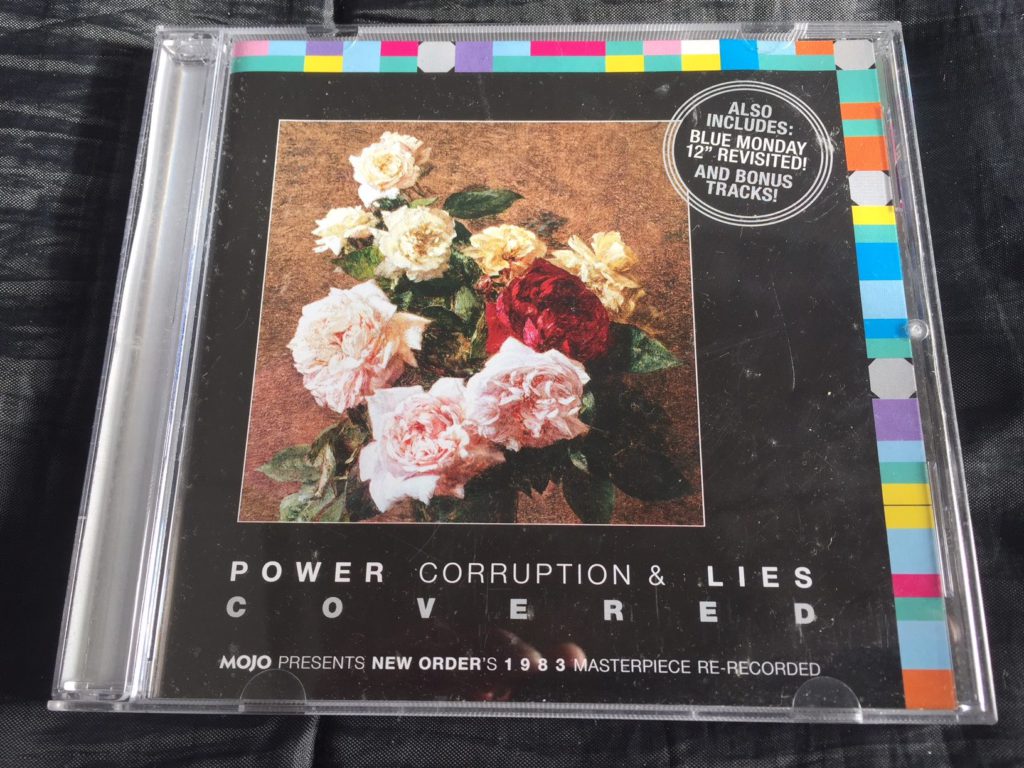 ---
01.25.40
KATE BUSH – Big Sky (Special Single Mix) – 7″ – EMI – 1986
Forever out there on her own terms and by her own rules – and we're all likely the better for it.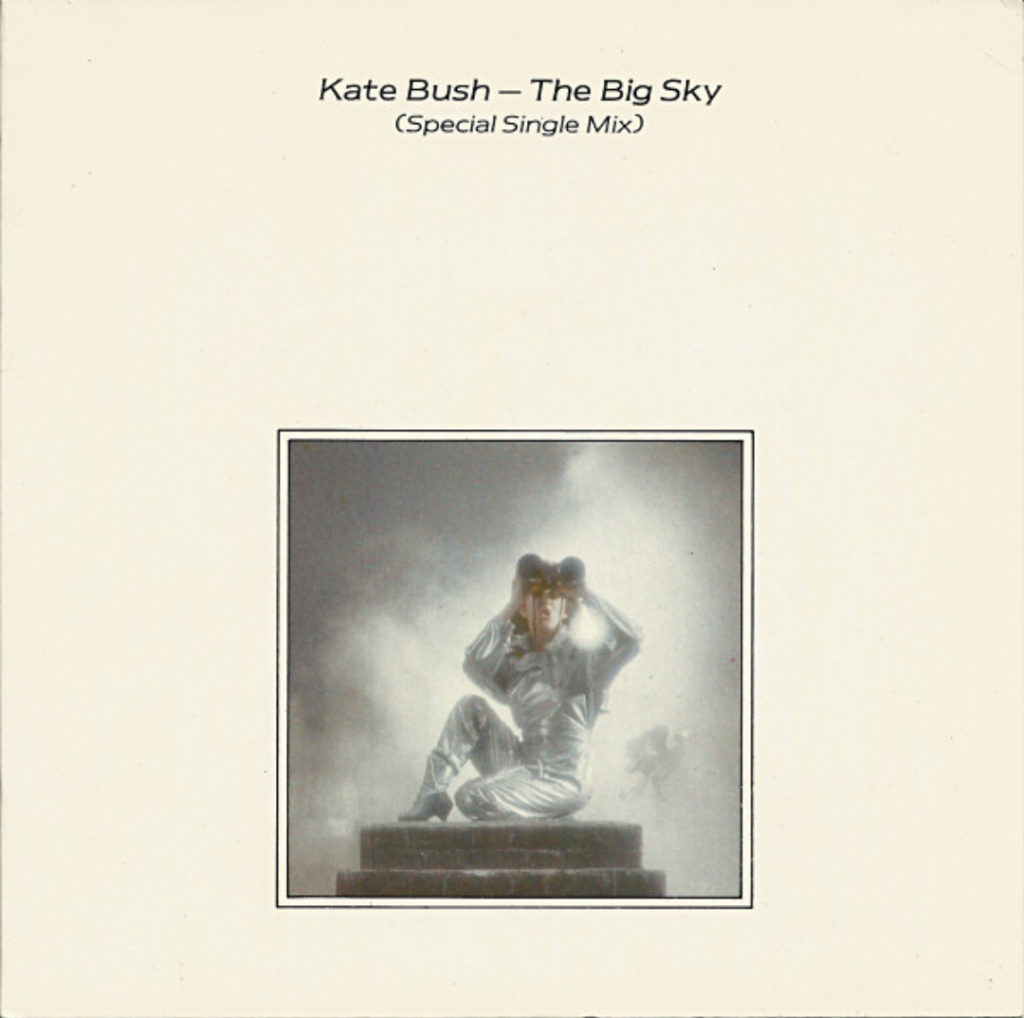 ---
01.29.27
CREDIT TO THE NATION – Filth * – Take Dis, LP – One Little Indian – 1994
I possibly might have dreamt it but even allowing for this album's warning sticker I reckon CTTN's Matty Hanson once turned up on the BBC's children's programme, Blue Peter(!), though what I was doing watching the show two or three decades after my 'proper' time with it, is anyone's guess. His appearance might have had something to do with his rapping style? Dunno…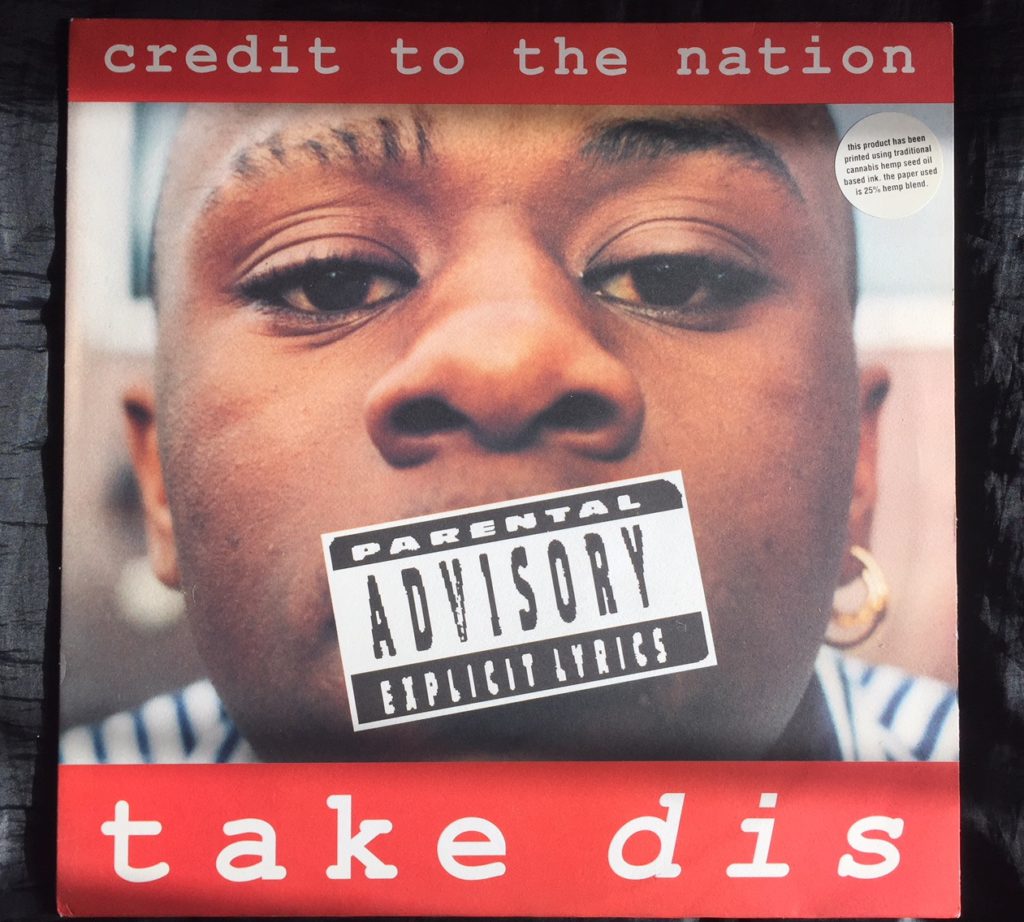 ---
01.32.36
RED SNAPPER – The Rough And The Quick – Our Aim Is To Satisfy Red Snapper, LP – Warp Records – 2000
Those putting up the barricades to Serge Gainsbourg's Je T'aime in the late sixties would have completely passed out at the strains of this. There is unlikely to be a more 'oooh errrr missus ' set of lyrics on this or any other 41 Rooms playlist.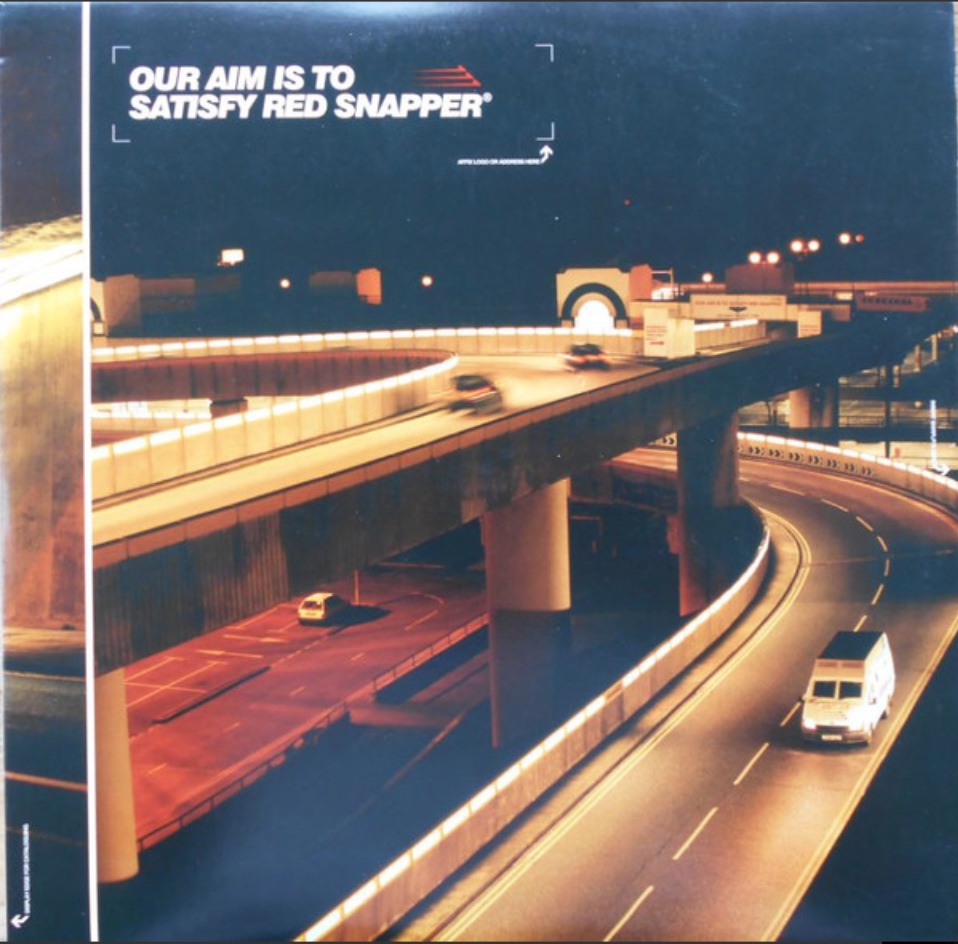 ---
01.37.19
RICHIE HAVENS – Going Back To My Roots – 7″ – Elektra – 1980
Many would beg to differ but I think Richie actually just edges writer, Lamont Dozier's own version.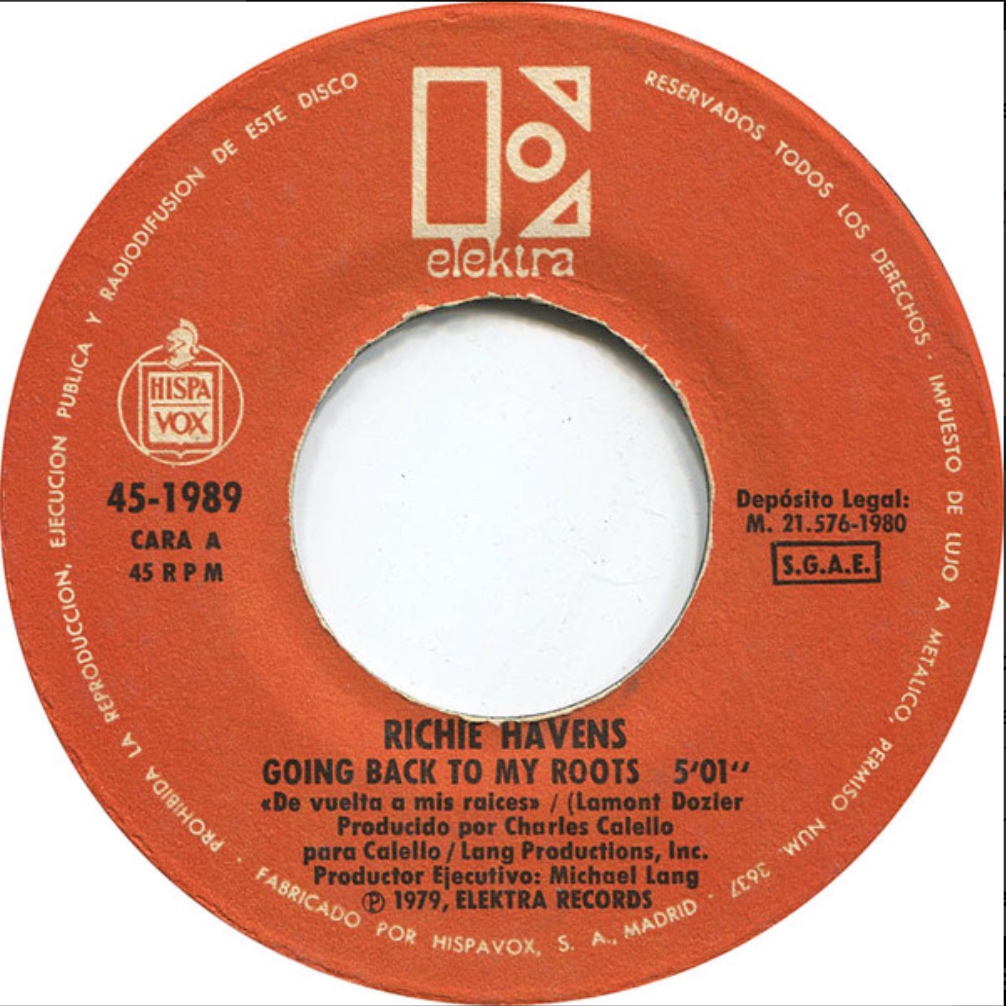 ---
01.40.58
DOOBIE BROTHERS – Long Train Running – 7″ – Warner Brothers – 1973
Being 16 in 1973 I was more than happy hearing this bit of Californian sunshine on Poptastic Radio 1, and the Doobies have been releasing albums pretty much ever since. I'm not sure how many original members and teeth are on stage under the name these days but Michael McDonald seems to drop in every so often, so that's got to be a plus.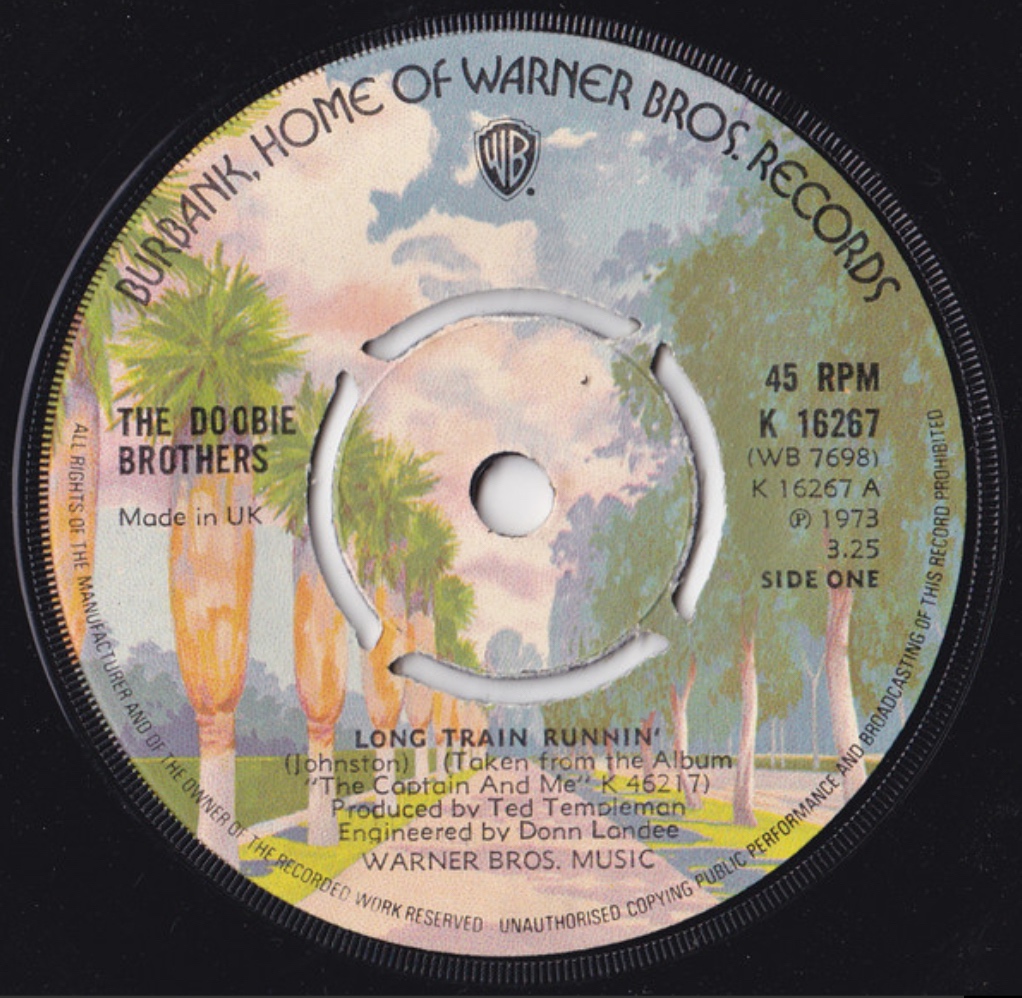 ---
01.44.15
JUICY LUCY – Who Do You Love – 7″ – Vertigo – 1970
Swamp rock on a mission!!!! The best version of the Bo Diddley romp, I'd say.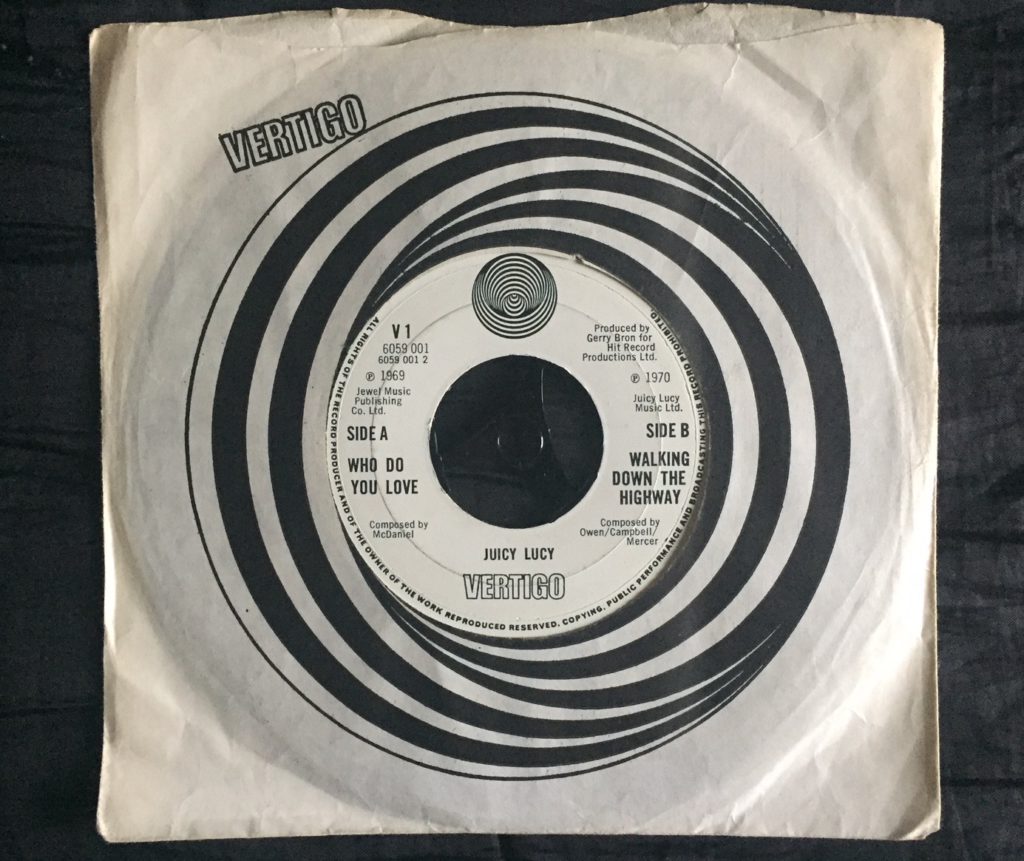 ---
01.47.09
DEAD KENNEDYS – Holiday In Cambodia – 7″ – Cherry Red – 1980
Jello Biafra with one of punk's finest moments.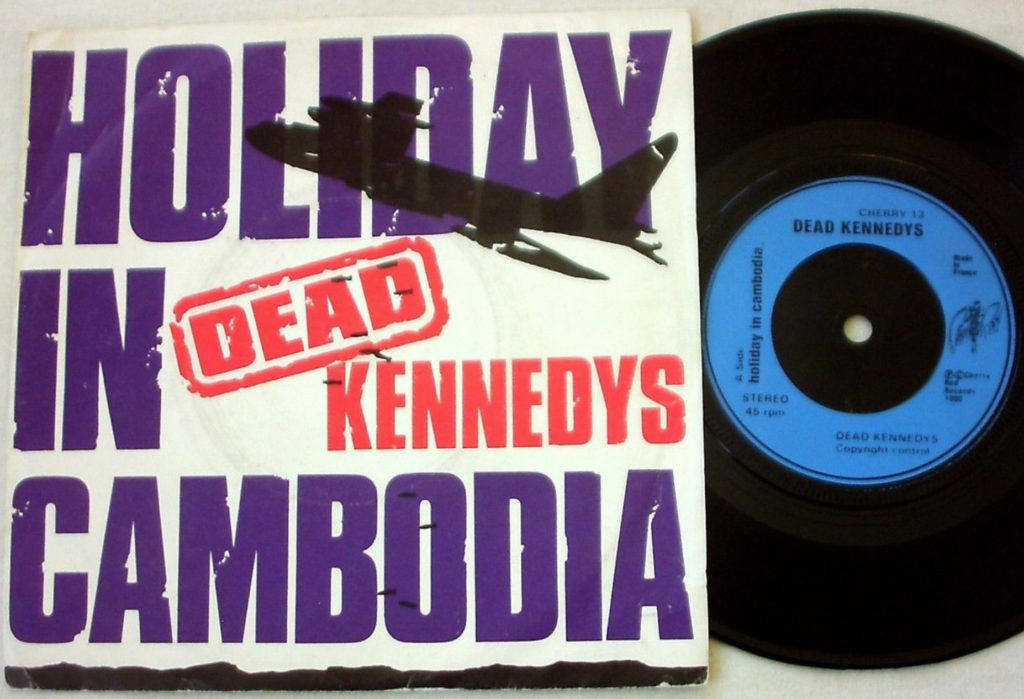 ---
01.50.48
DUB SEX – Tripwire – Dub Sex 12″ EP – Skysaw Records – 1987
'Some of the most abusive graffiti in Manchester has been written by Dub Sex; I've seen it on toilet walls. Dub Sex are on the offensive. Their embittered mixture of traditional rock melody and  rackety rhythms has now found a home at Ugly Man Records, but they make their debut on Skysaw with a four track EP made memorable by two magnificent splurges of guitar-driven incentive; Then & Now and Tripwire. Mark Hoyle is an extraordinarily jumpy frontman, a singer and guitarist of great passion; his words – delivered in a phlegmy blur – are as idiosyncratic as you could wish for, and as venomous as fuck. In the last eighteen months, after gigs with the likes of The Fall, Happy Mondays and The Butthole Surfers, Dub Sex have now brought their sound under tighter discipline. Their debut release for Ugly Man is 'Push', a seven song mini-LP lasting no longer than eighteen minutes. Never has so much energy been caught with such conciseness'. –  Dave Haslam – 'Next', The Catalogue #54, Nov/Dec '87.
A year earlier than the above, a split artist, single-sided flexi 7″ featuring Tripwire came free with issue #13 of Dave's highly regarded fanzine, Debris.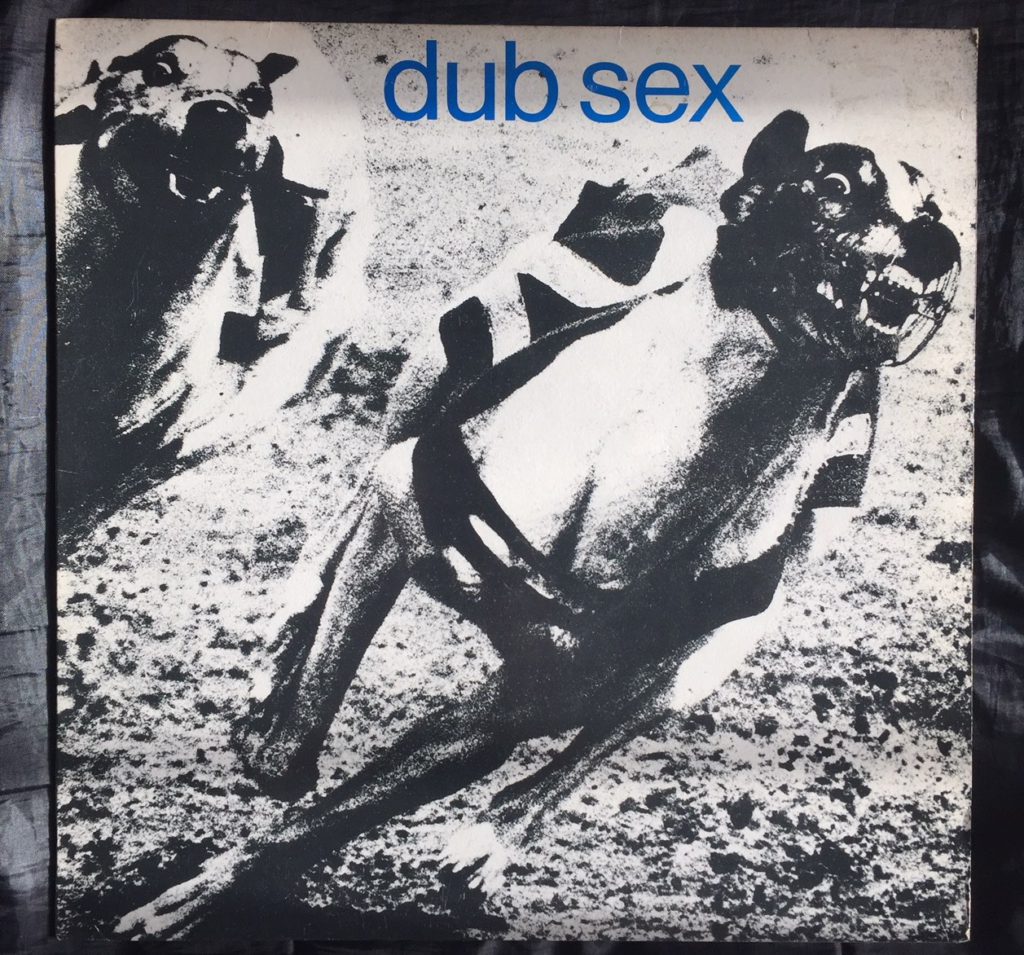 ---
01.53.21
SAVAGES – Shut Up – Silence Yourself, LP – Matador – 2013
Purely a coincidence but it's only the first of their albums that's been featured on 41 Rooms to date – and spookily it's been the first three tracks on it.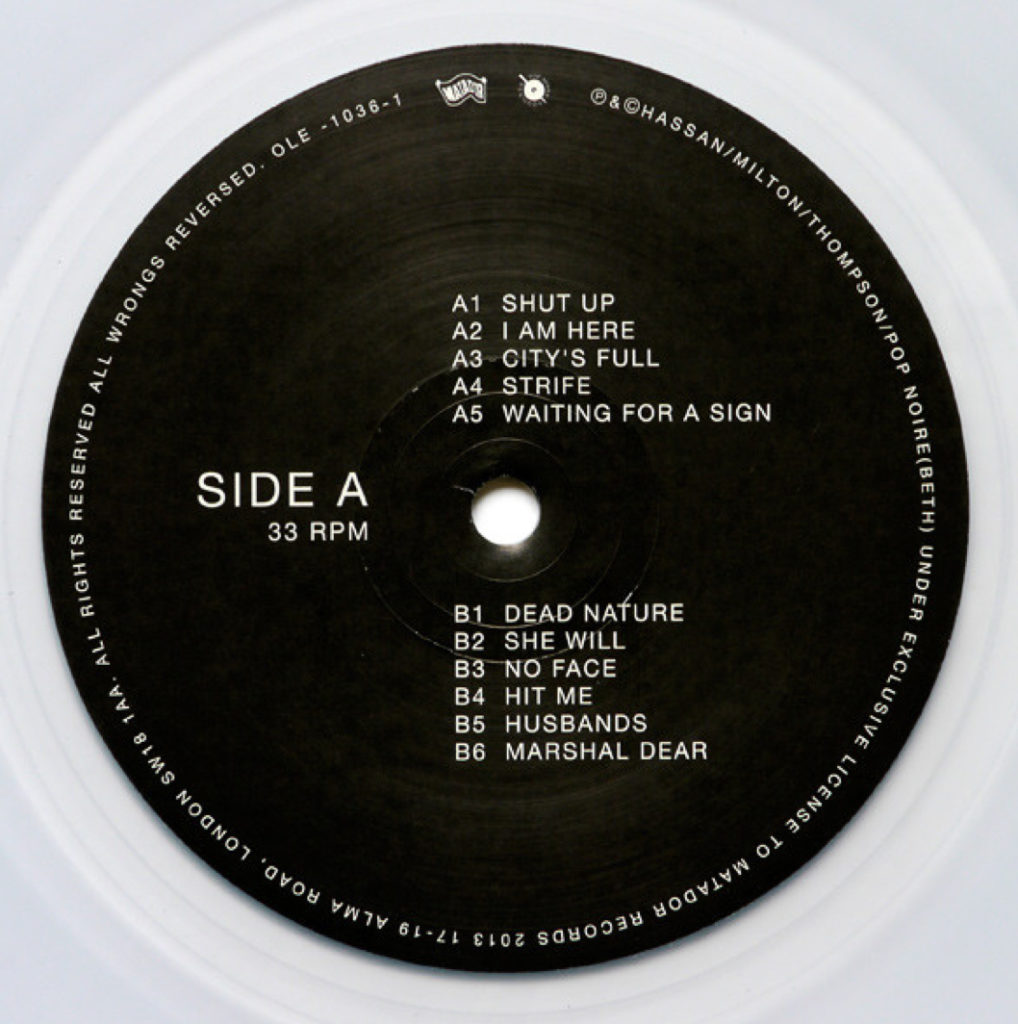 ---
01.57.12
SIOUXSIE AND THE BANSHEES – Into The Light – At The BBC, 3CD – Polydor – 2009
Having influenced Savages, it should be no surprise that Siouxsie and her boys are right here. From February '81 and their fourth session for John Peel, it's a more menacing, 'prowling' sound than the studio take on the JuJu album.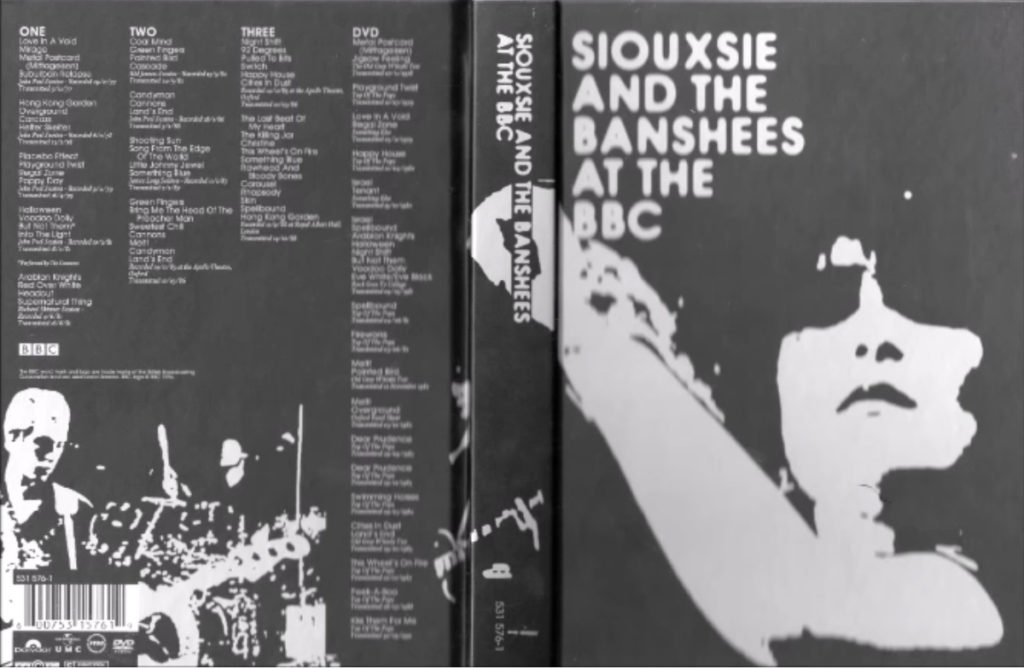 ---
Going nowhere in snowy Ireland anytime soon.

Show 54 is on April 1. No, it really is.
Dec