Uploaded July 1, 2018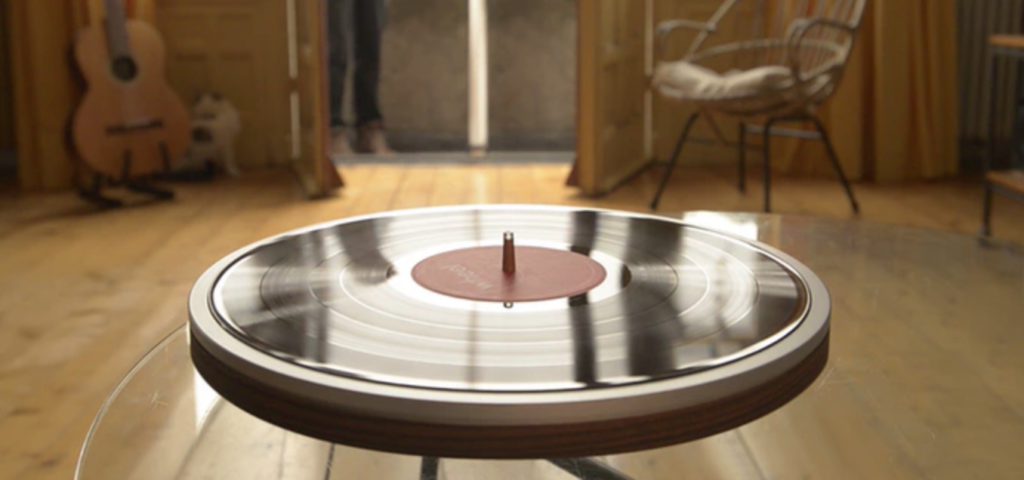 It's for real… the needle-free 'Wheel'!
41 Rooms' Playlist 57 is 91% vinyl friendly. Near perfect.
Any track marked * has been given either a tiny or a slightly larger 41 Rooms 'tweak'/edit/chop/etc.
Worth noting, a couple of tracks or so are a bit sonically challenged.
---
Lyric of Playlist 57
'Whether you're (the) soaraway Sun or BBC 1, dis-information is a weapon of mass destruction… '
Ain't that the truth… or… is it?
---
00.00
(Intro) THE FLAMINGOS – Stars (Edit) – Unreleased demo – 1983 – Episode #1 for info.
---
00.40
NEW ORDER – World In Motion (Carabinieri Mix) – World In Motion (Remix) 12″ – Factory – 1990
Light and breezy, and aided and abetted by the lyrical twist (and maybe footie savvy?) of comedian/actor, Keith Allen, and as England are still in the World Cup (as I type/tap), it's double worth it.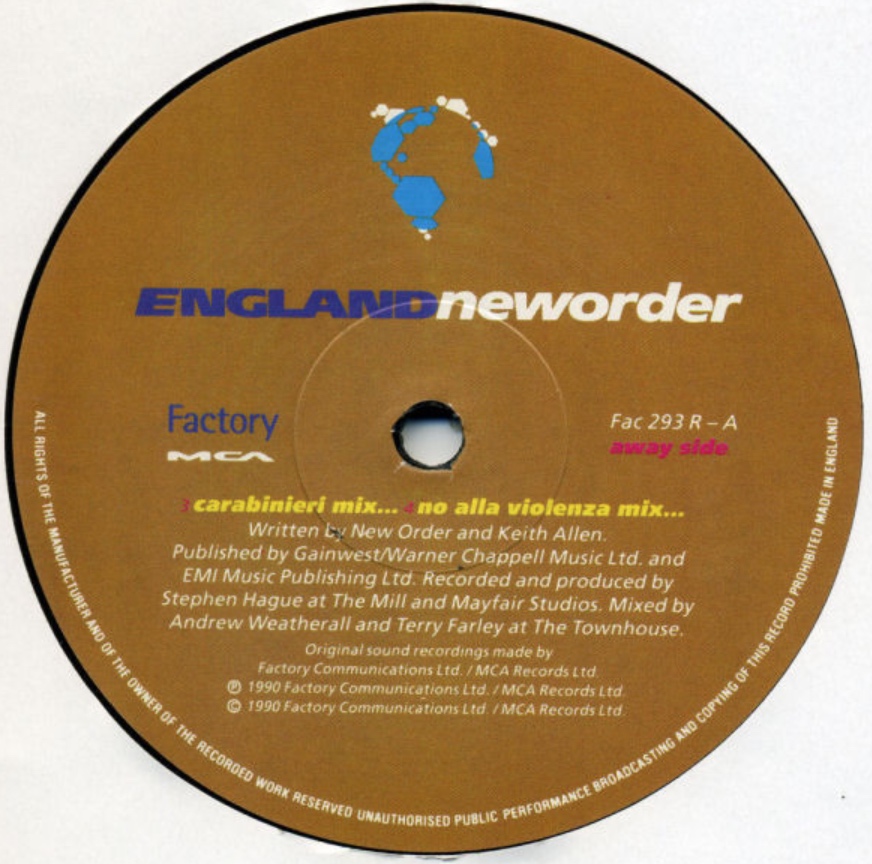 ---
04.42
RAE & CHRISTIAN – The Bacalau – 12″ b-side – Grand Central Records – 1998
Even with just bare beats R&C are a winner.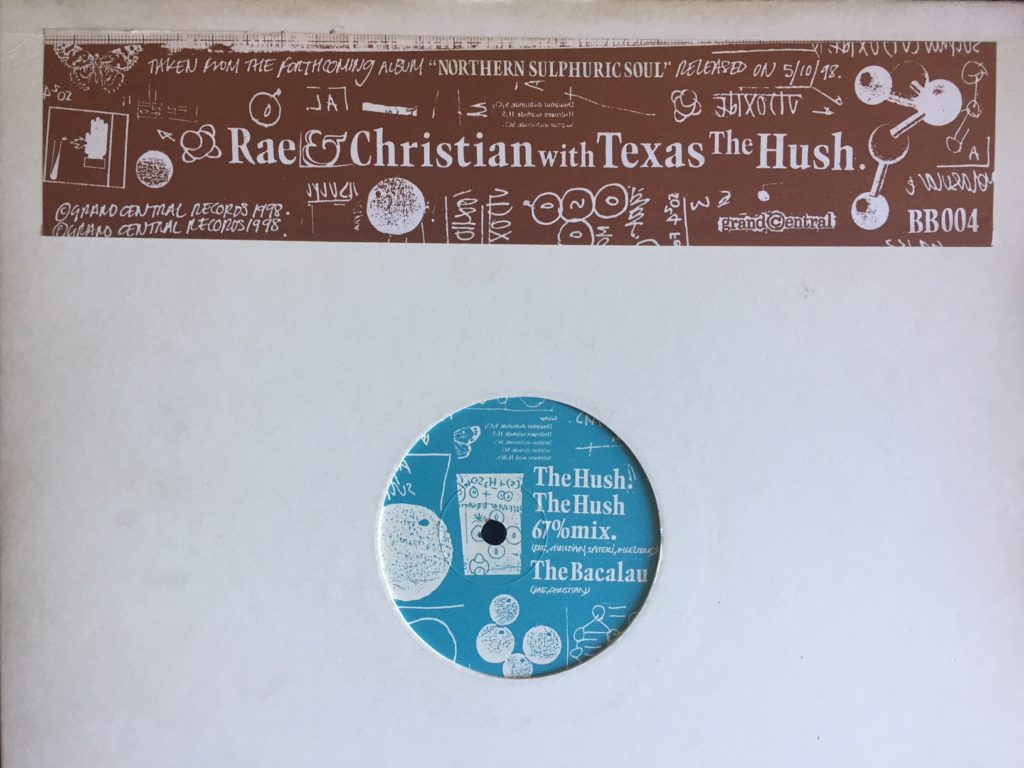 Update (magazine) – 11.10.98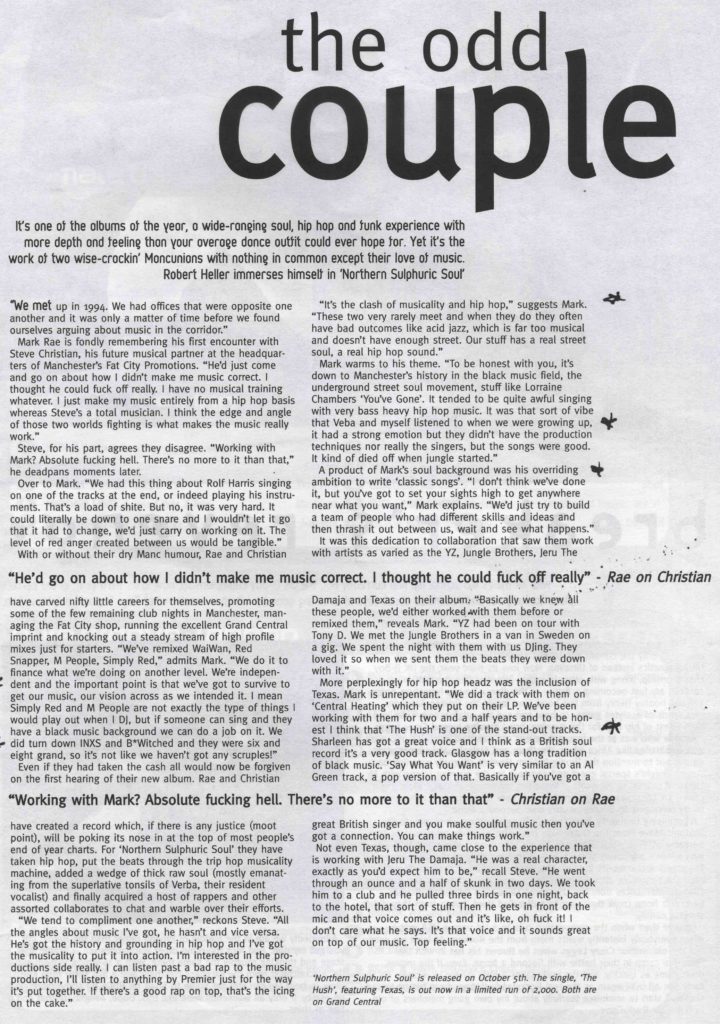 ---
07.39
3 TEENS KILL 4 – Circumscript – No Motive, LP – L'Invitation Au Suicide – 1984
It's probably the sign of a lost gem when an album that originally sold in the low thousands gets to a CD re-release thirty plus years later. If so, we have one here.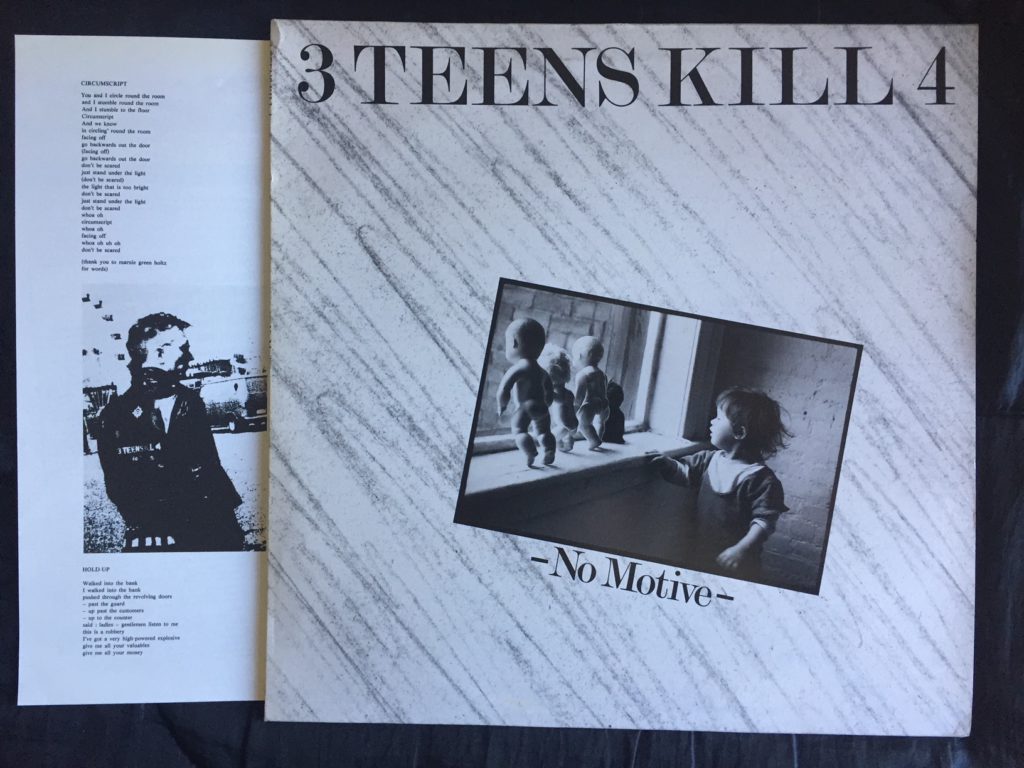 ---
11.20
CYLOB – Rewind! (DMX Krew Remix) – 12″ – Warp – 1998
Bonkers wonderfulness.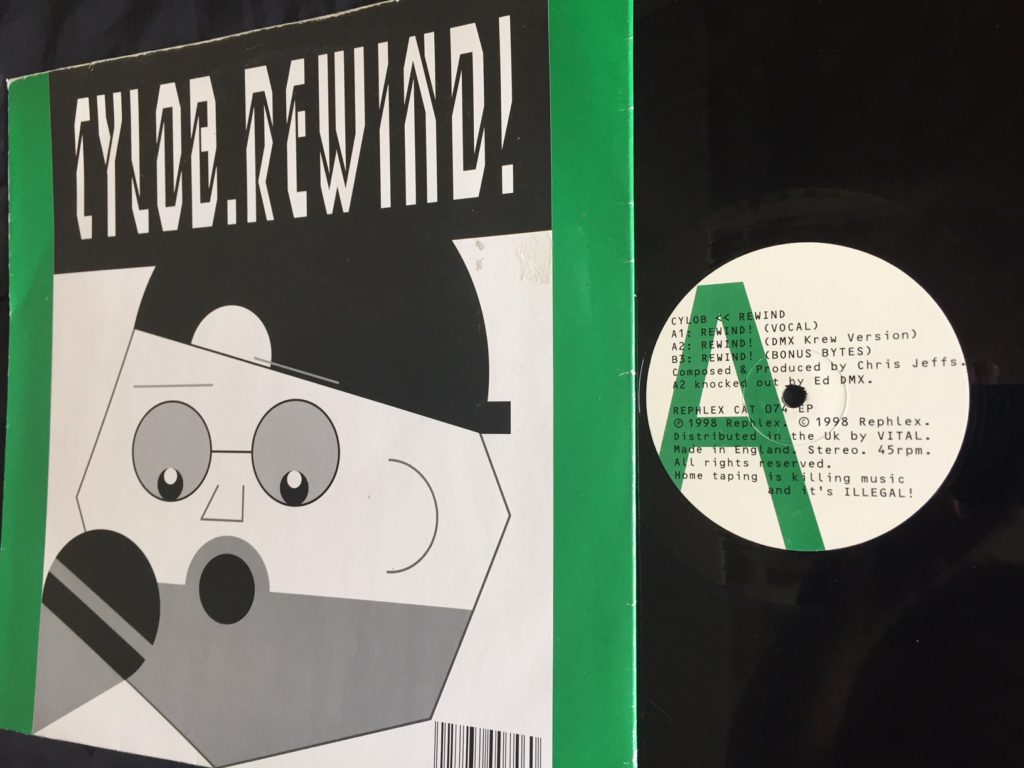 ---
14.35
FAMILY – Burlesque – 7″ – Reprise Records – 1972
Rock gone funky – in the way that Free could also step out.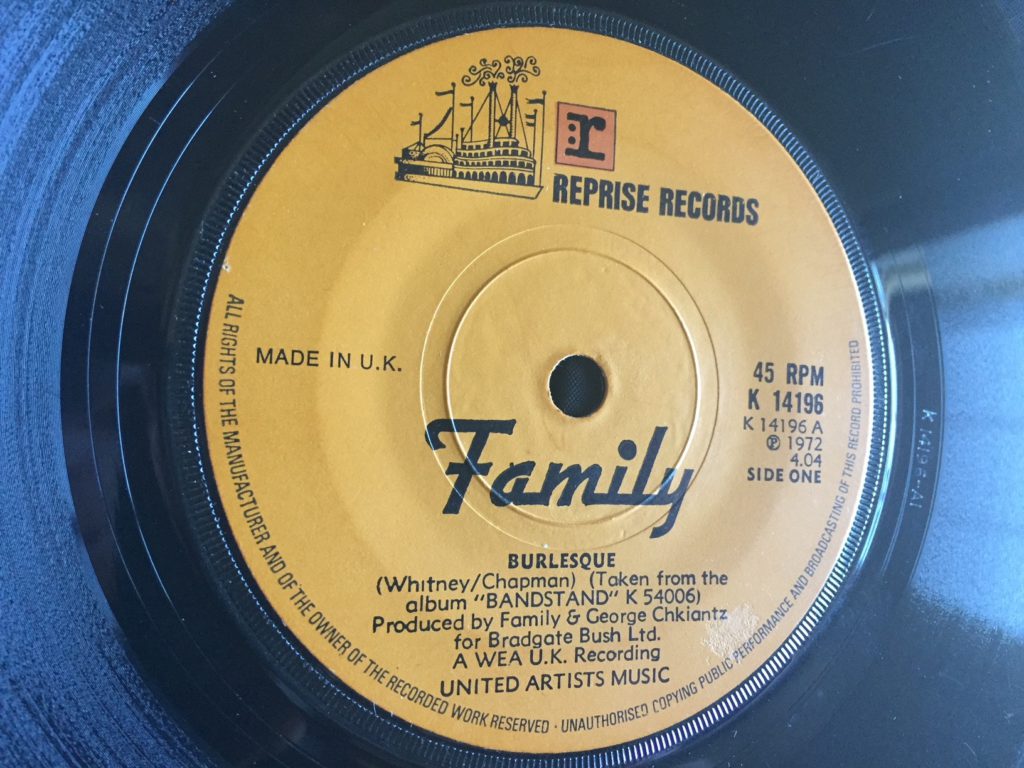 ---
18.31
THE STAPLE SINGERS – Slippery People (Club Version) – 12″ – Private Records – 1984
For some unknown reason, only at this 6 mins plus length on the French 12″. They just needed more of it, understandably… and such was the quality of vocal prowess on show here they weren't likely to do the Talking Heads' tune a disservice. Definitely spun by me at our Winkles' club 'alternative' nights.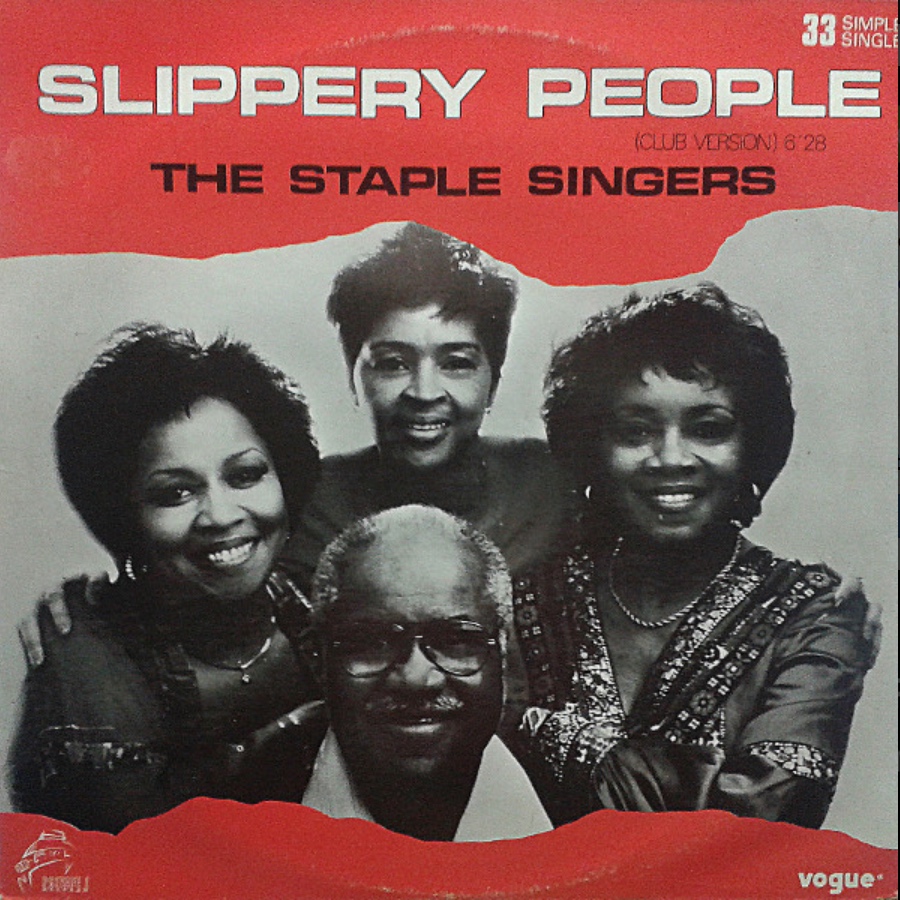 24.43
HARD CORPS – Dirty – 12″ – Survival Records – 1984
Snappy and tough electronics under the Electronic Body Music banner, which they possibly wouldn't have been happy with.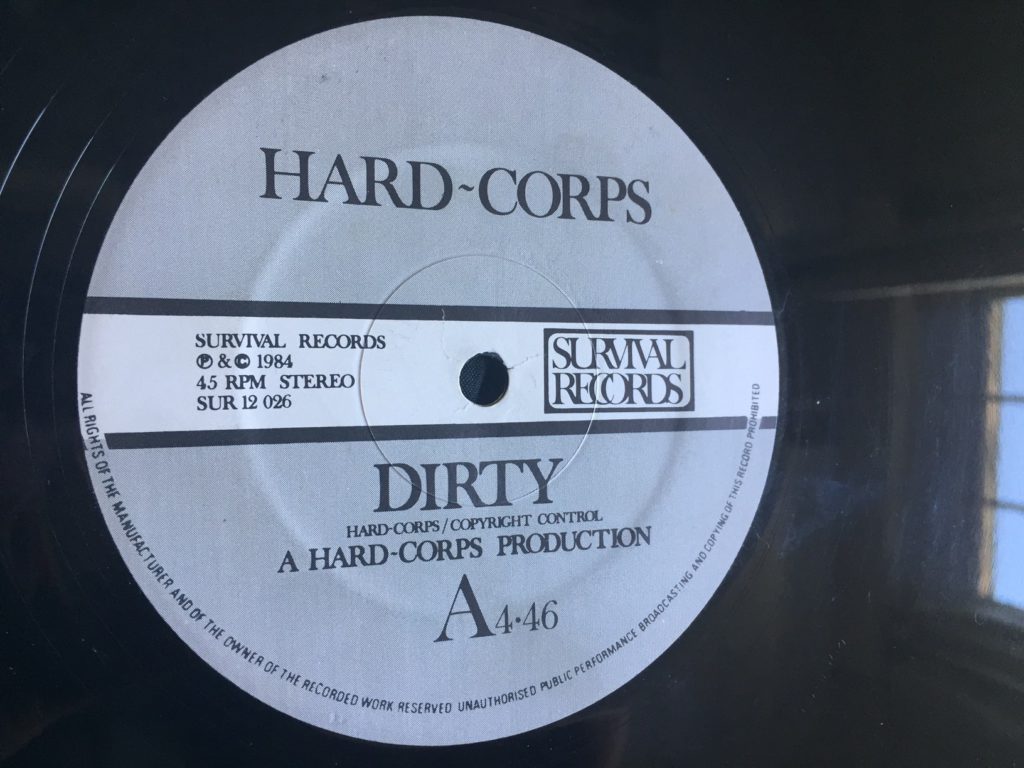 Music From The Empty Quarter 'Zero' Edition – Early '90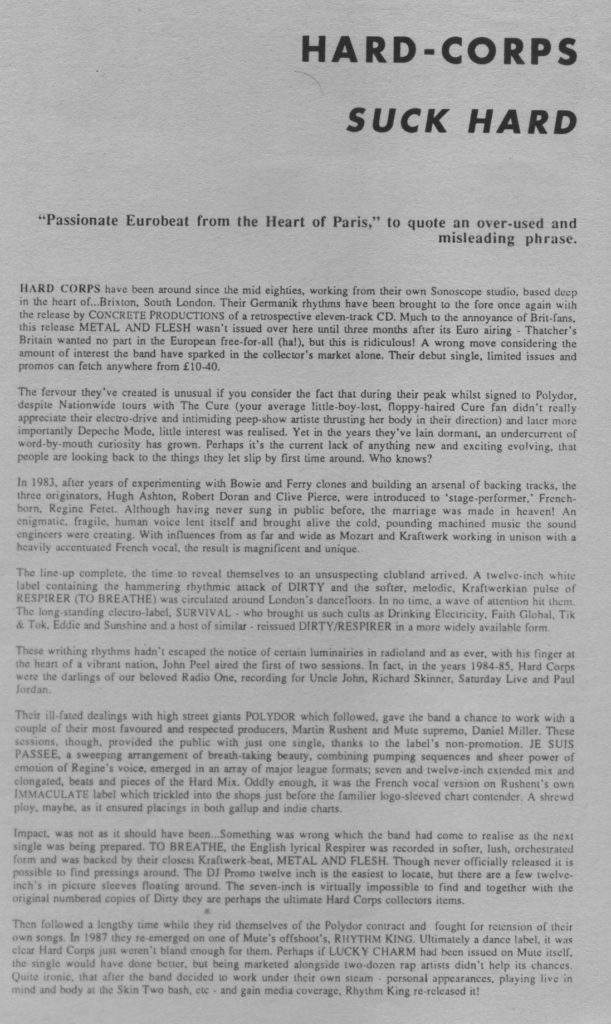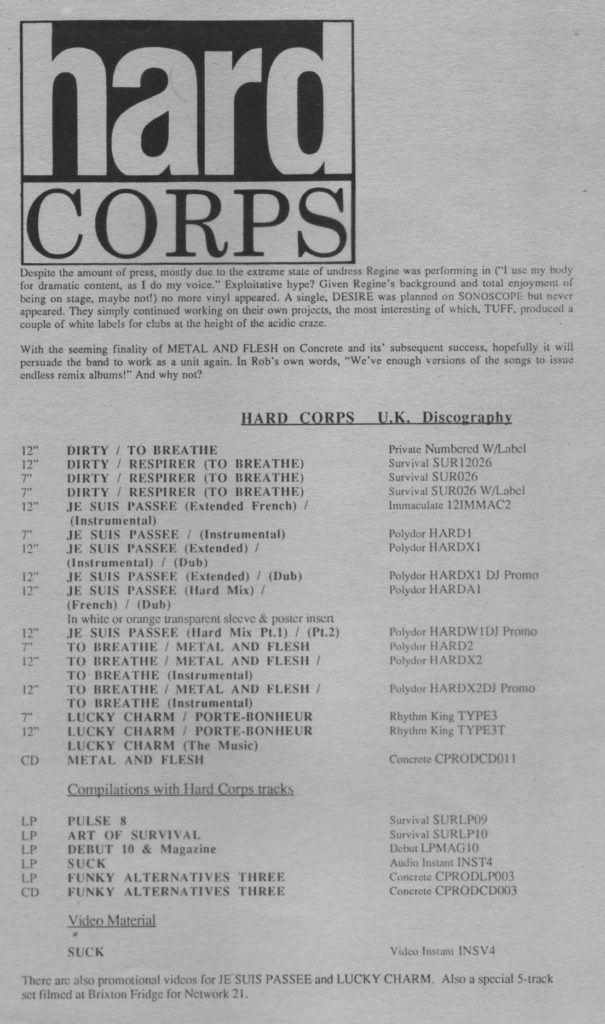 ---
29.05
NEPA ALLSTAR – The Way – 12″ – Surplus – 2001
If I hadn't already playlisted the other side on a previous show, this is yet another that could have been in my occasional series of great double sided 7″ers – apart from the fact it was a 12″… oh, and neither track could be seen in the classic sense as 'single' material. Hopefully you get my drift. Here, it's Tony Nwachukwu (formerly one third of Attica Blues) let loose on a vocal sample from 70s Detroit soul, disco and funk merchants, Brainstorm, and their Journey To The Light. Sounding futuristic and awesome.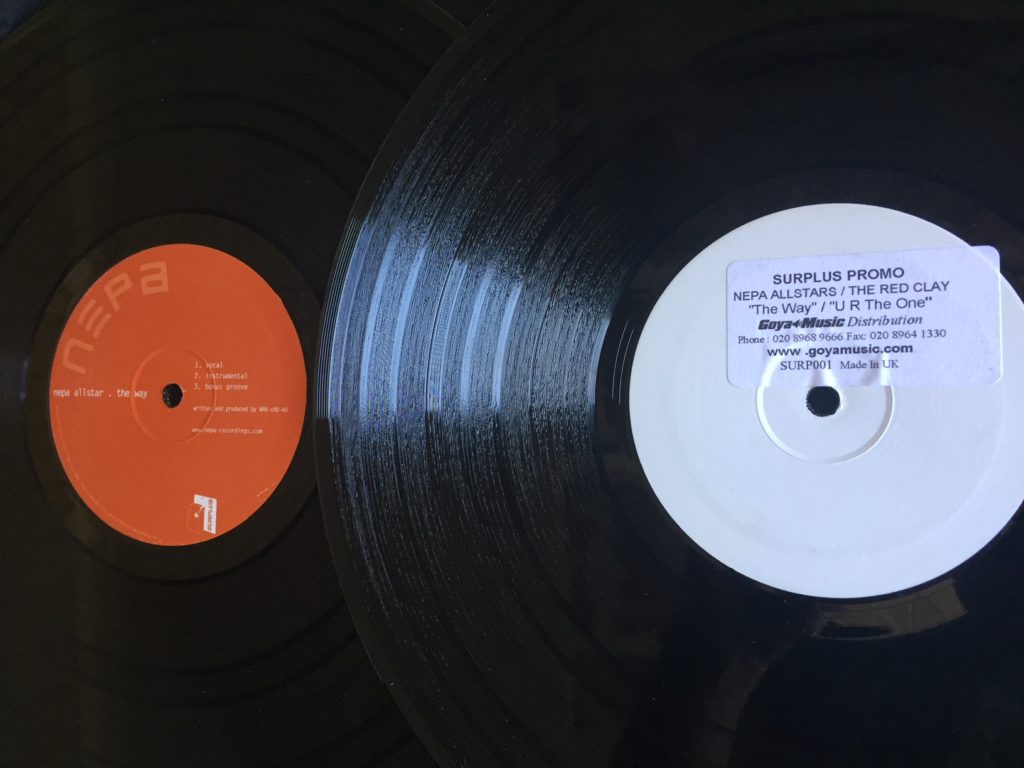 And I'll slot this late 2018 interview with Tony in between his two tracks here.
---
33.31
WAH-CHU-KU- Humble Beginnings – Drum Union Vol 1, 12″, v/artists – Drumpoet Community/Compost – 2018
And here's Tony again. Right up to date, and the star turn of this four track 12″.
---
37.41
BUSH TETRAS – Das Ah Riot – 7″ b-side – Fetish – 1981
With a couple of separate decade long breathers behind them, these New Yorkers are still putting material out in 2018.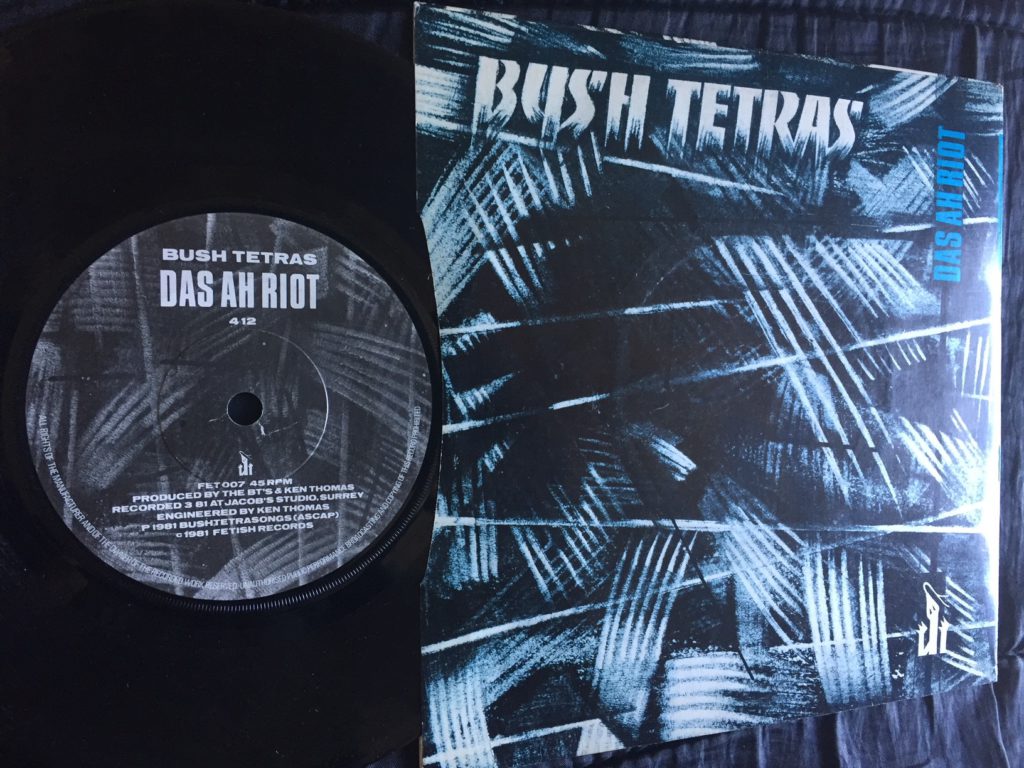 ---
41.45
SCRAPING FOETUS OFF THE WHEEL – Clothes Hoist – Hole, LP – Self Immolation/Some Bizzare – 1984
My only two live sightings of Jim Thirlwell were being served by him when I made a vinyl purchase in London's Oxford Street back in the 80s (either in Virgin or HMV, I can't remember) and when he and Mark Almond were backstage at a Cabaret Voltaire gig in St Alban's in 1983, only to then go onstage as the unannounced support – something I don't think they ever repeated.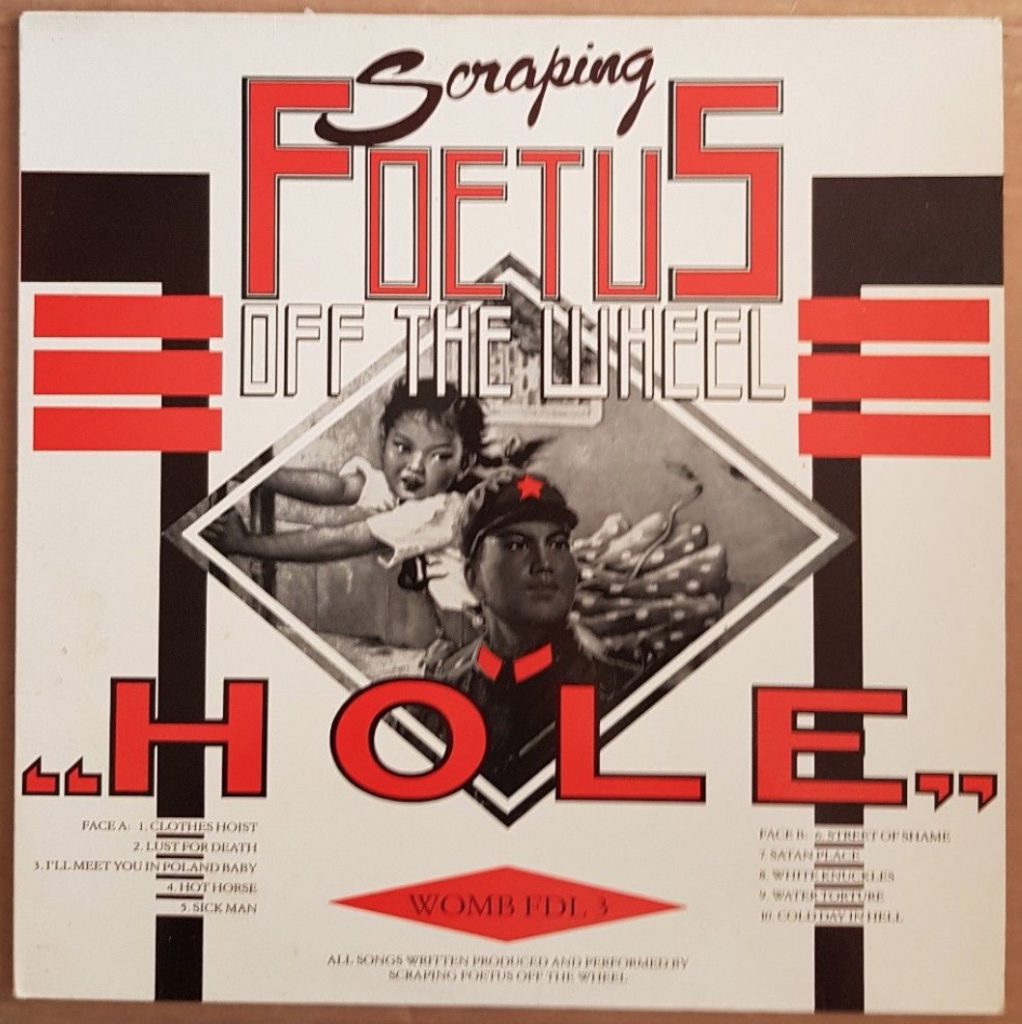 ---
44.59
THE DEAD KENNEDYS – In-Sight – 7″ b-side – Cherry Red – 1980
Jello Biafra… as he does.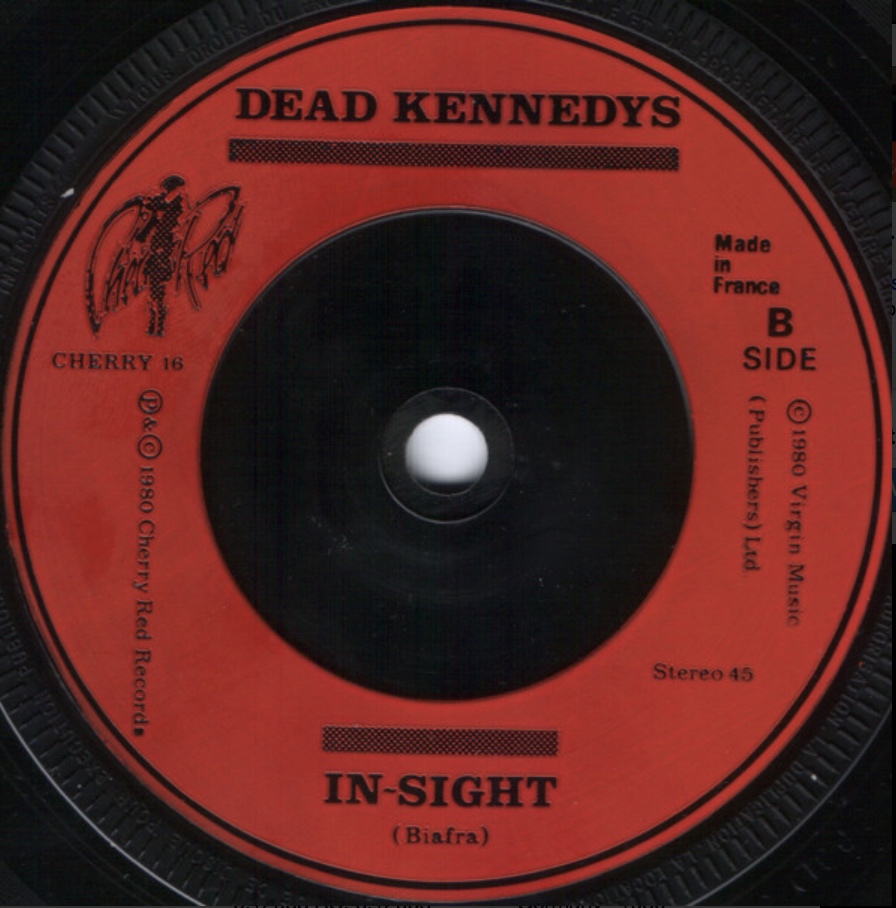 ---
46.39
FAITHLESS – Mass Destruction (session, 22.3.07)
'Whether you're soaraway Sun or BBC 1, dis-information is a weapon of mass destruction… ' Very apt, given where this version was laid down.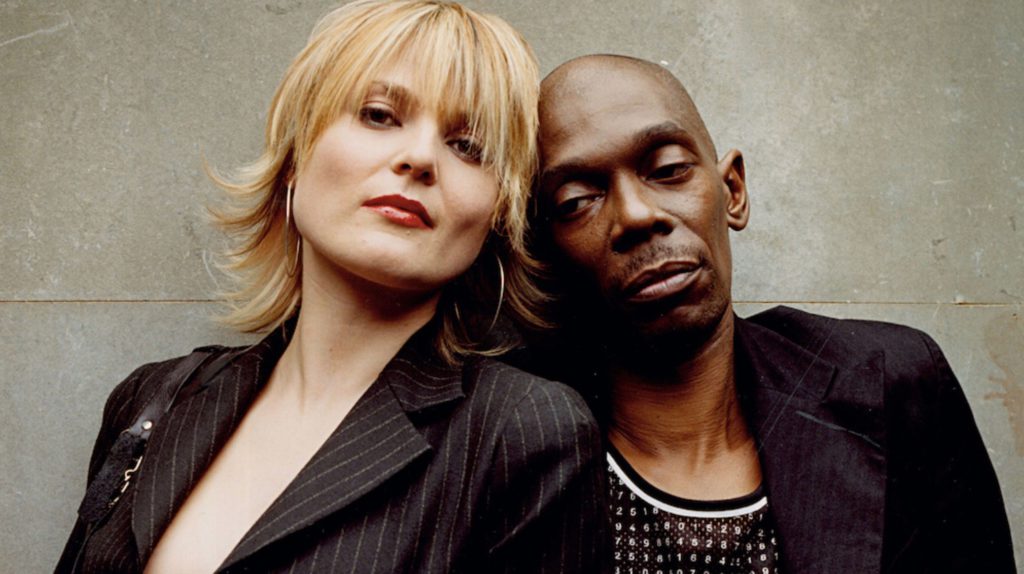 ---
50.34
B-MOVIE – Remembrance Day – 7″ – Deram – 1981
Sooooooo 1981. Pop for the post punk generation.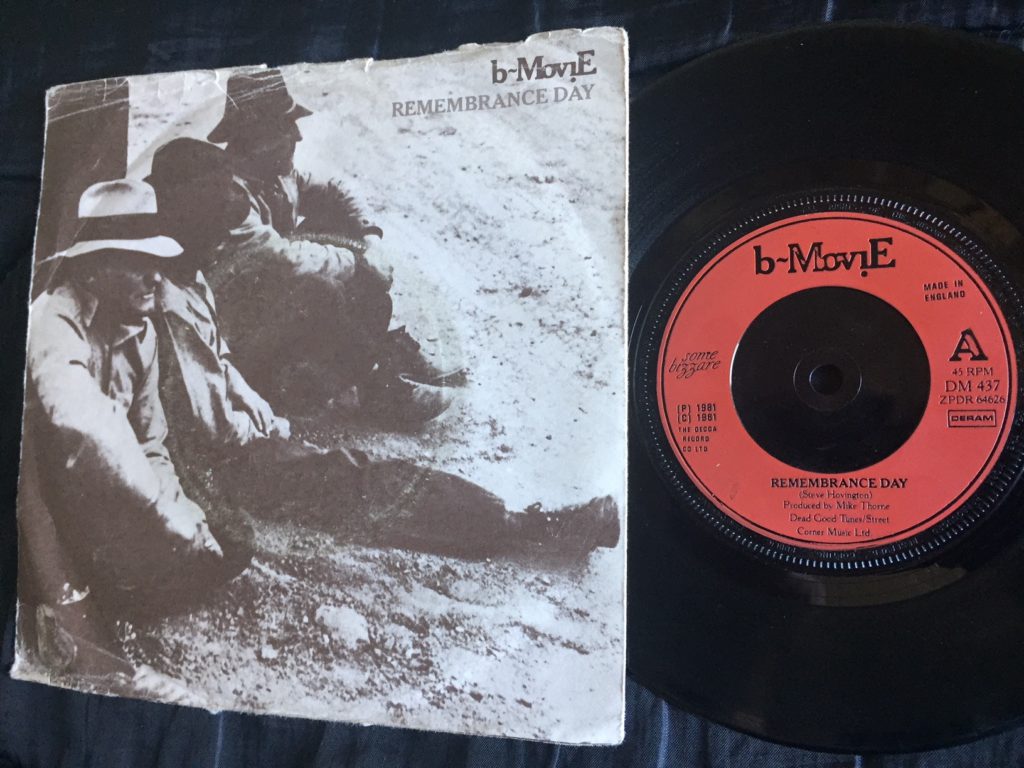 ---
54.32
RONNIE & CLYDE – Twice Removed – 12″, In Glorious Black and Blue EP – Swim – 1997
Not dissimilar to their previous 41 Rooms outing, Tertius/Soul Power, which was released a year after this. Their time as R&C was brief.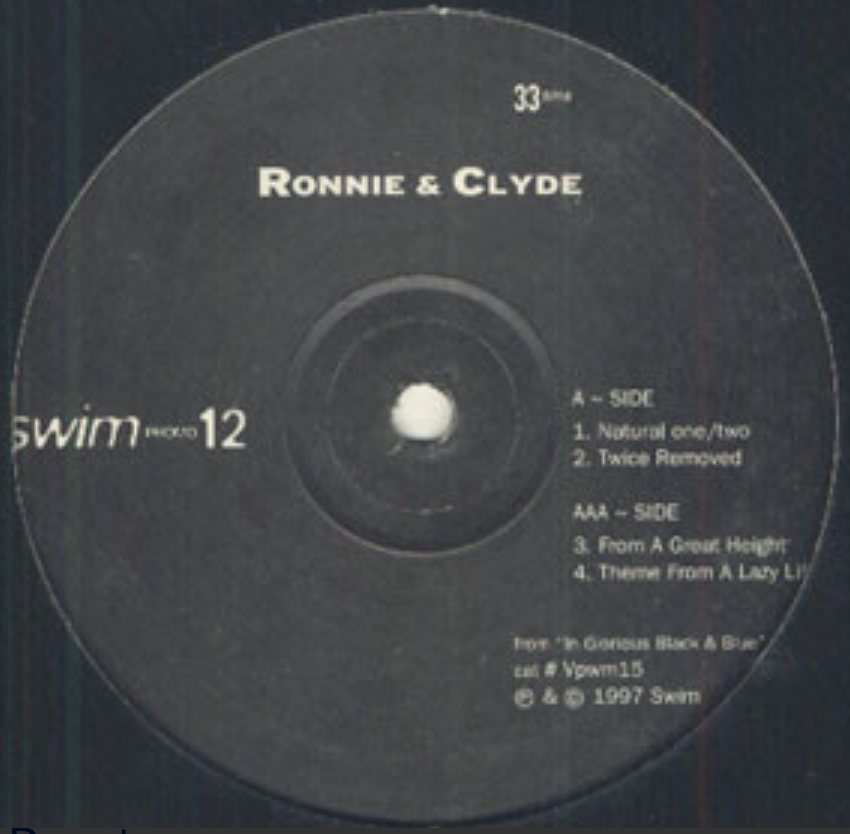 ---
59.11
THE GIST – Love At First Sight – 7″ – Rough Trade – 1982
Simon and Phil Moxham are yet another 'band' who took a few decades off before getting back at it again in more recent times. This though, was the middle one of their three early 80s 7″ singles for Rough Trade.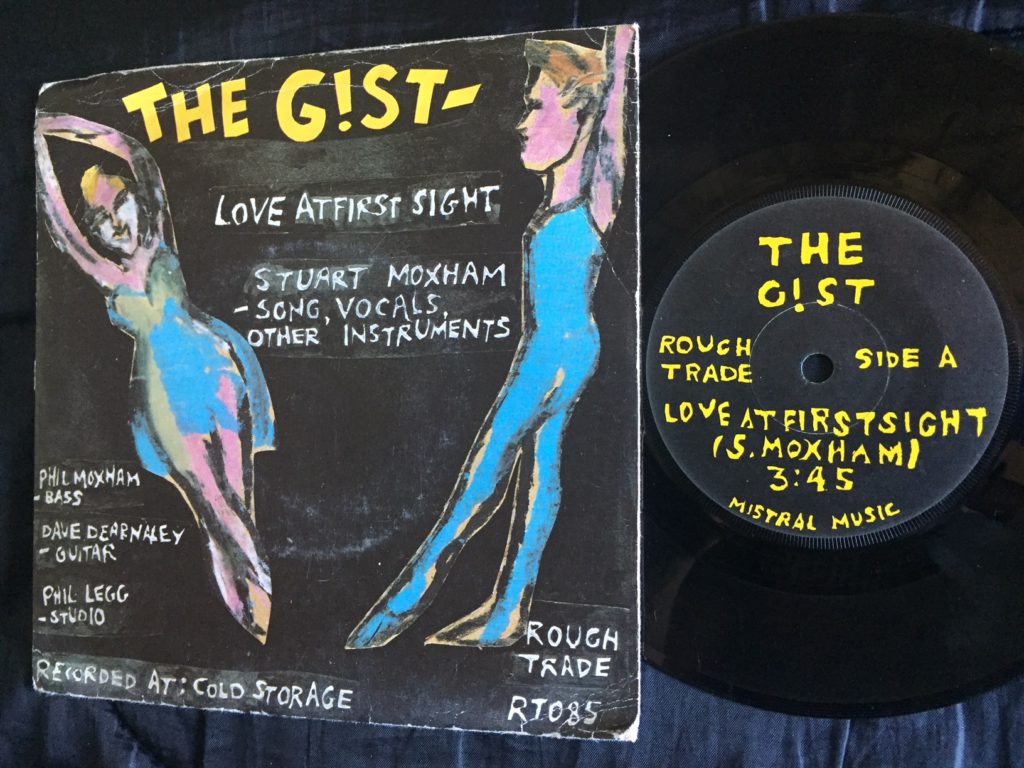 ---
Half time brew.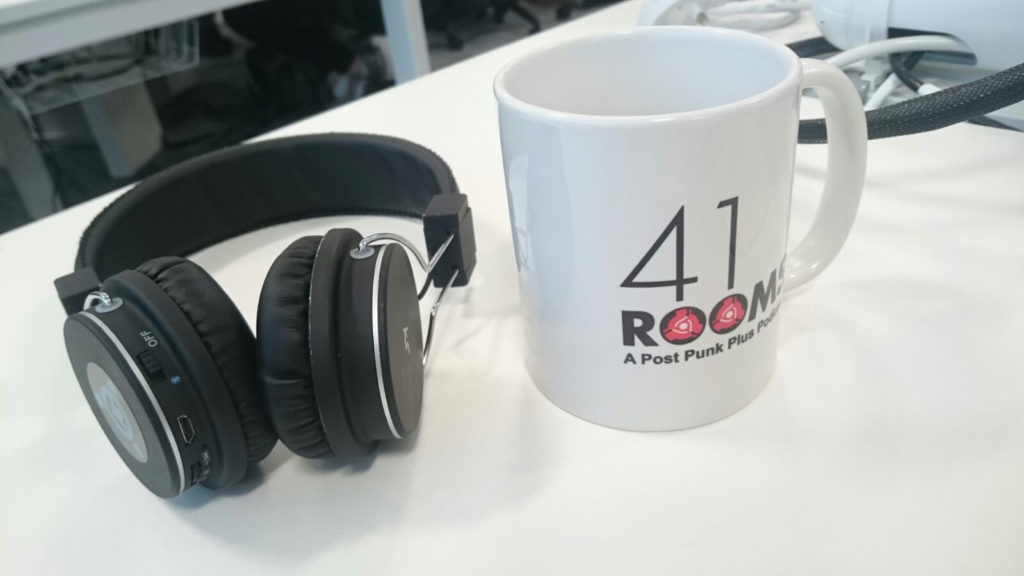 ---
01.02.15
THE ASSOCIATION – Windy – 7″ – London – 1967
The sort of cheery sound and visual make-up that's spawned a bit of lampooning on film. Via Worldwide Family Favourites, often heard out of the Hickey household 'radiogram/wireless' back in the day.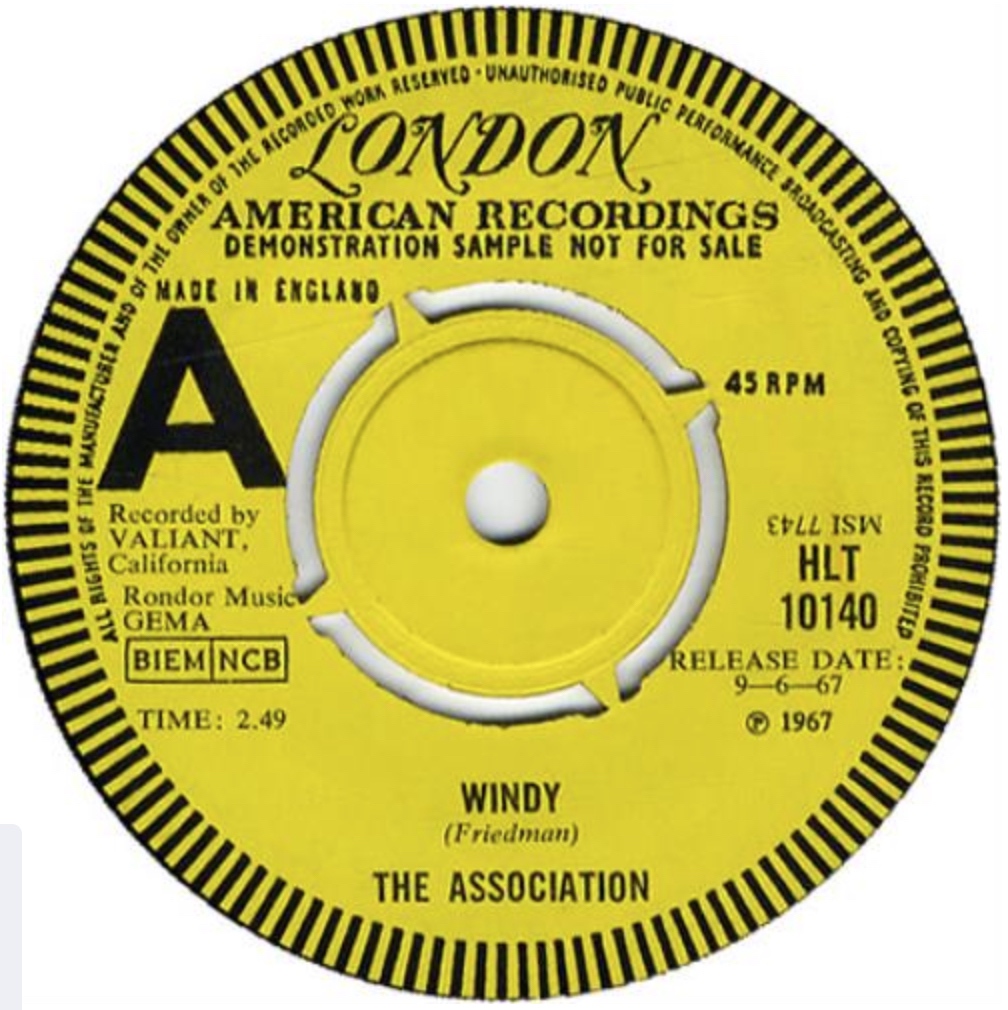 ---
01.04.55
MAN & THE ECHO – Vile As You Want – 7″ – 1965 Records – 2016
A 'Windy'-like intro then we're off somewhere else. A punchy and very fab 7″. Man & The Echo? An Echo & The Bunnymen nod? Second time here and they'll be back again.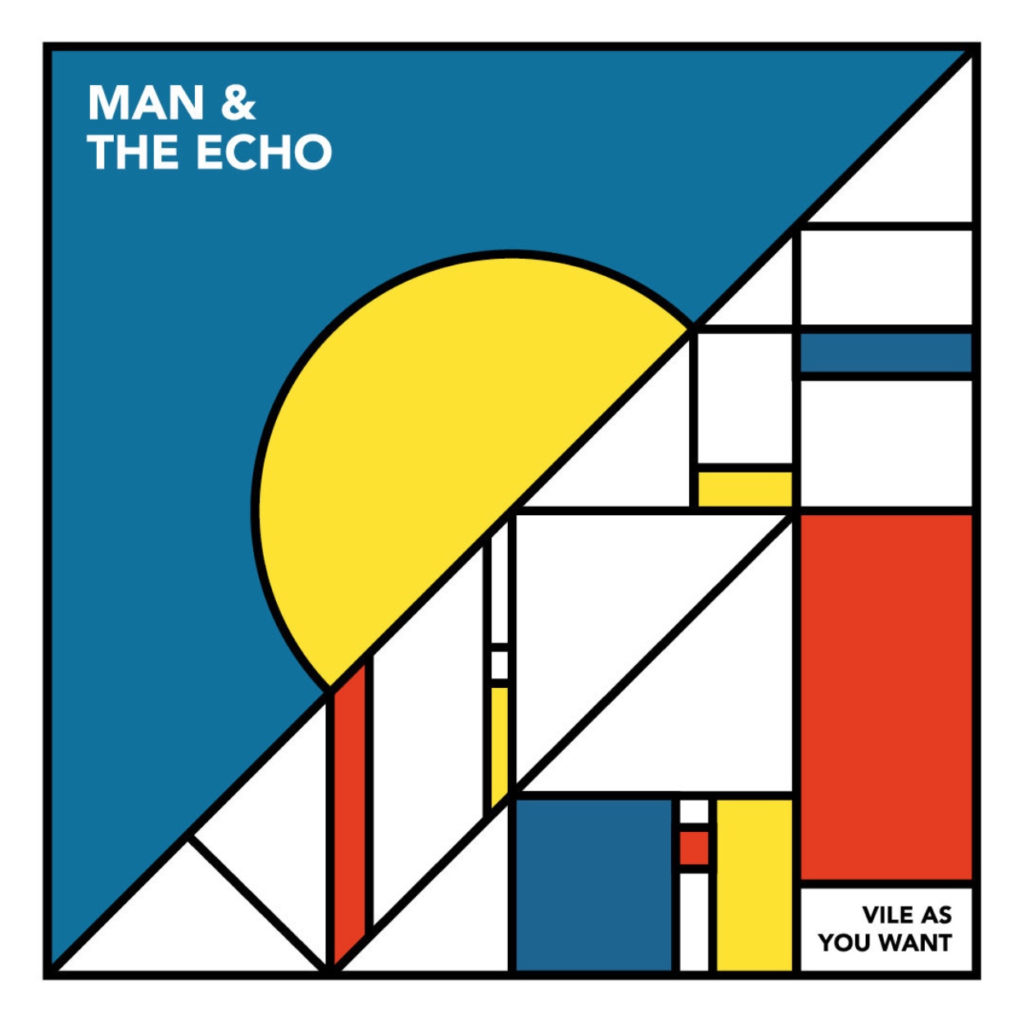 ---
01.08.16
LOVE AFFAIR – Everlasting Love – 7″ – CBS – 1967
Big sounding 60s pop, propelled by the vocals of Steve Ellis. A very well known DJ/remixer/producer told me a few years back that he was once around the house of a girl he was going out with and was wondering what all the Ellis/Love Affair stuff was doing on the walls, before he realised he was dating Ellis' daughter! Ha!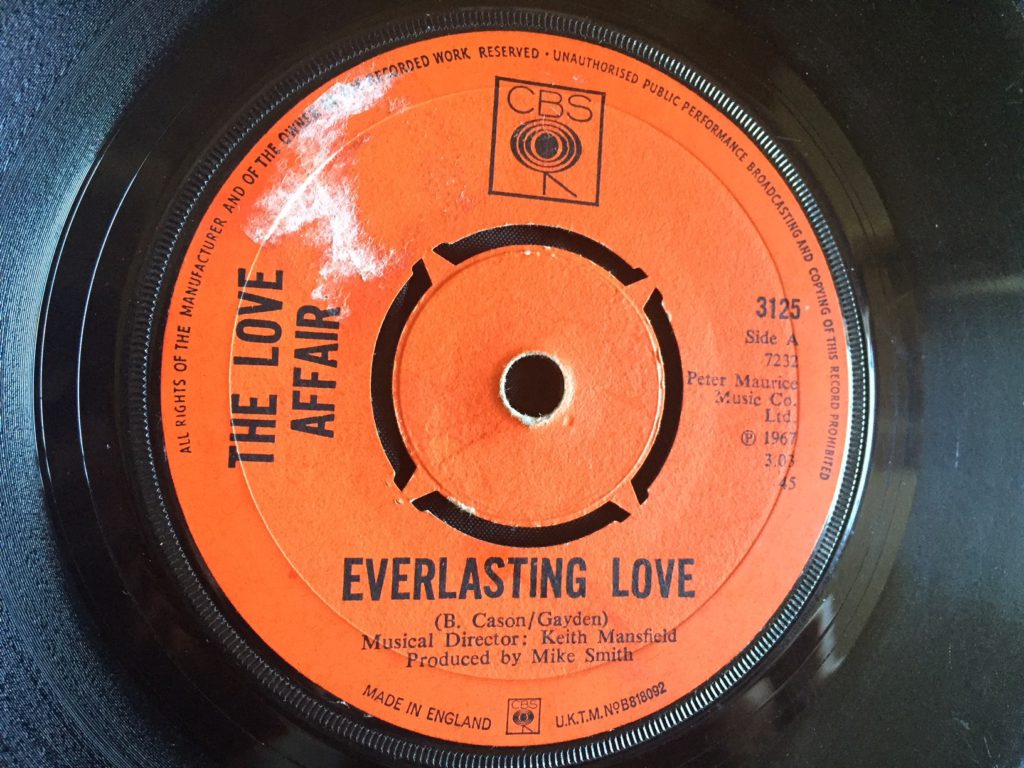 ---
01.11.07
THE MONKEES – You Just May Be The One – 7″ b-side – RCA – 1967
Mike Nesmith's bobble hat. Where do we stand on it? As a kid, I never quite got my head around it… though Mike obviously did, quite literally. A top tune of his, though… and he once had Jose Feliciano guest on an album (playing congas!), so he's alright.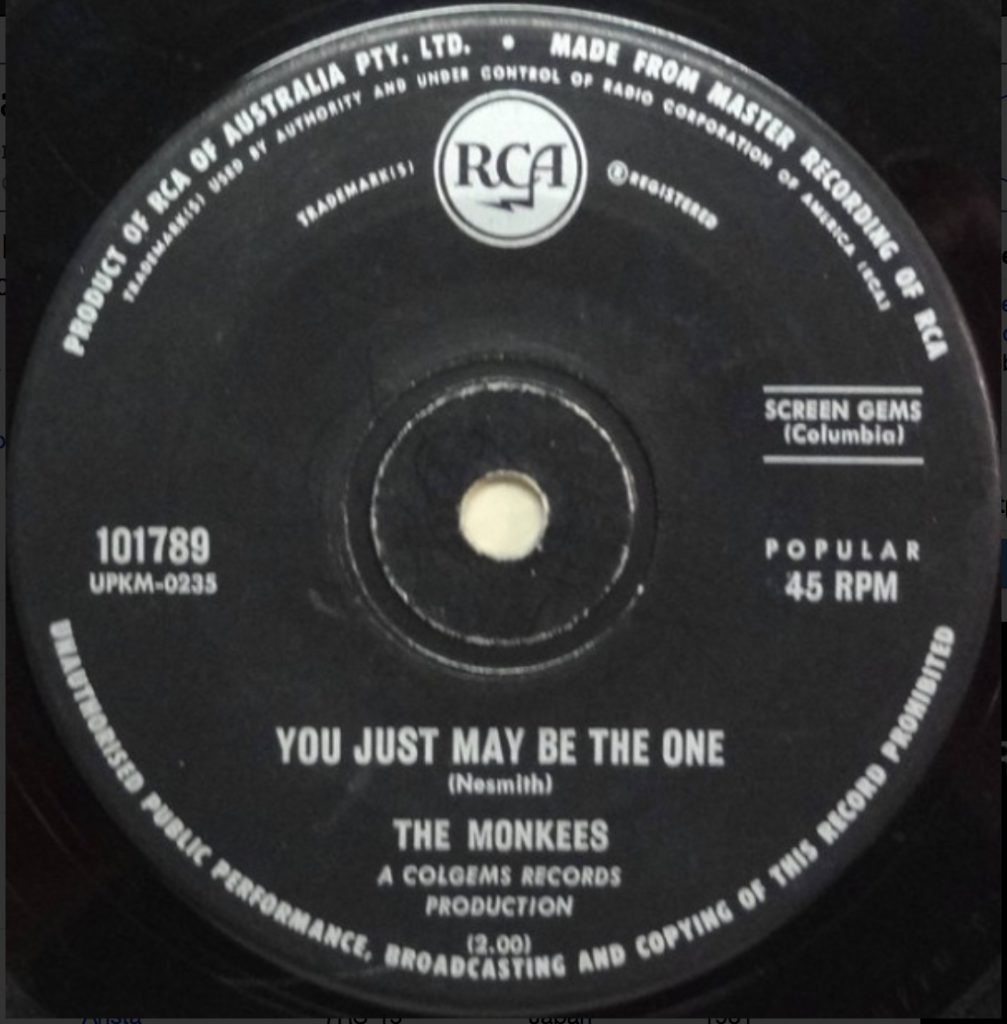 ---
01.13.03
ROD THOMAS (BAND) – So Much Prettier – A Few Songs EP, promo only CD – Self Raising Records – 2005
This lad has always had a great ear for a melody and he once dedicated a tune to my very self… from the auspicious stage of a pub gig in London, which was a lot nearer in time the release of this self released EP than the support slot he secured – as Bright Light Bright Light – on a sizeable chunk of Elton John's massive World Tour dates a couple of years back.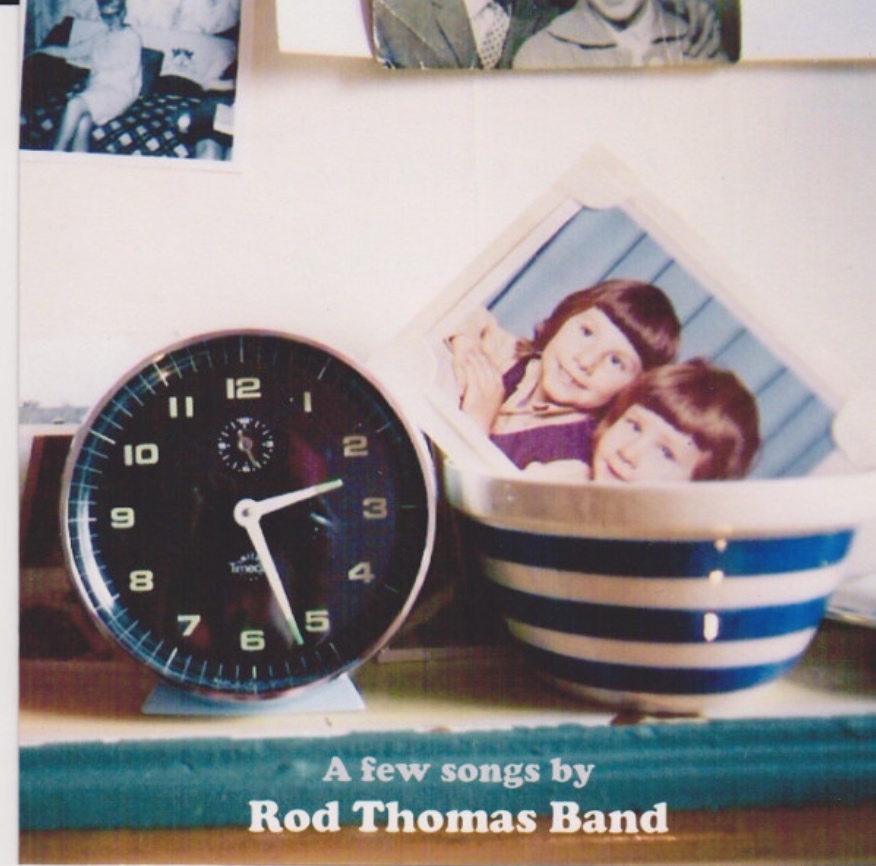 ---
01.18.03
SABRINA JOHNSTON – Friendship (Band Of Gypsies Mix) * – 12″ – EastWest – 1991
'Vocally Gospel-ish like her 'Peace' smash, this is a throbbing breezy Italo-type cantered in its 0-122.5bpm Band Of Gypsies Club (oddly, instrumental for almost its first half) and (totally instrumental apart from title line repetition) 122.4bpm so-called garage mixes, or a grittily wailed sinuous real Garage loper in its 0-115.8bpm Frankie Knuckles Classic Club and dubwise Classic Reprise mixes. Everybody get on board the Friendship train!' – James Hamilton, Record Mirror (Music Week), 23.11.91
In the mould of Jocelyn Brown and others. Black, soulful and belting female vocals doing it.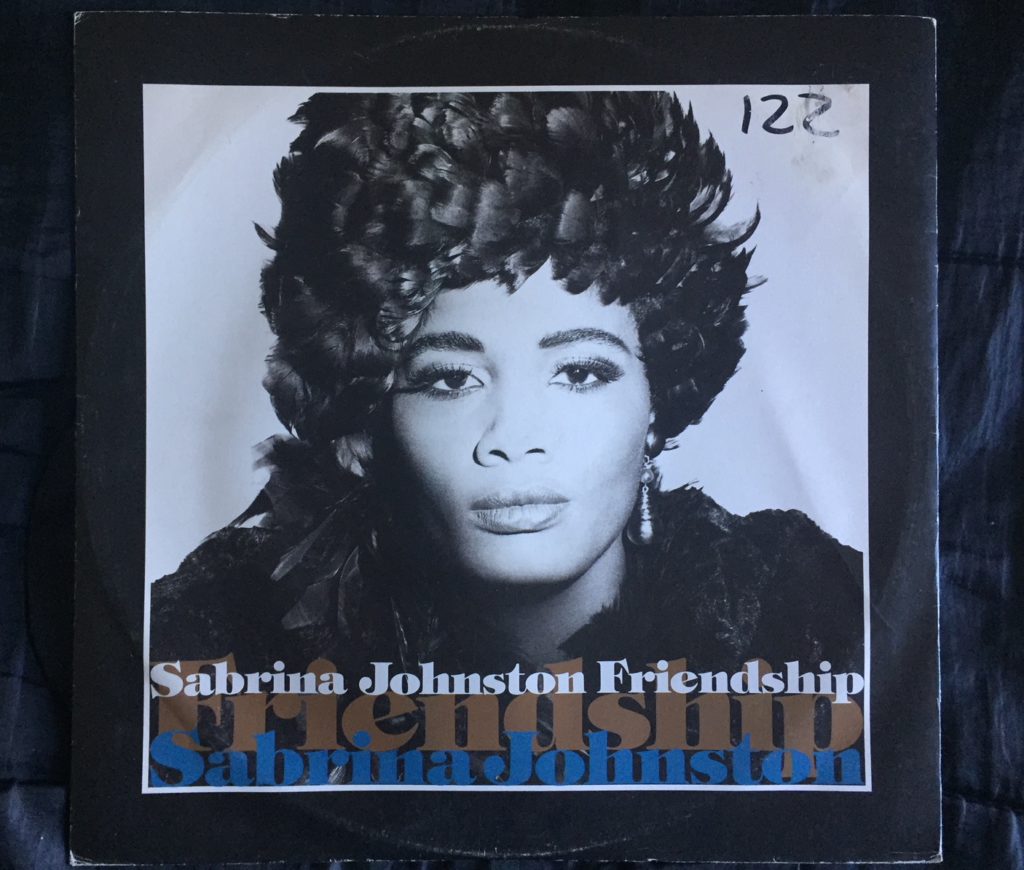 ---
01.24.08
ALISON LIMERICK – Where Love Lives (Classic Club Mix) * – 12″ – Arista – 1990
See some of the above.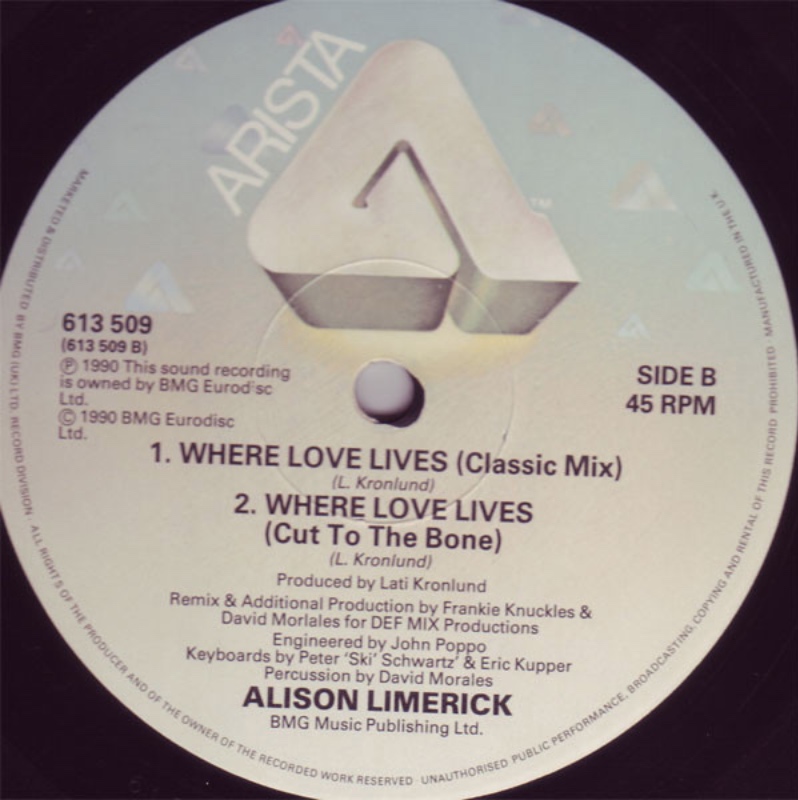 ---
01.29.30
And yet more 'see above' stuff.
NOMAD – Your Love Is Lifting Me (Stateside Mix) * – 12″ – Rumour Records – 1992
'This Sharon Dee Clarke wailed attractive jaunty cantered will be in Damon Rochefort & Steve McCutcheon's jerkily started Clivilles & Cole 'Deeper Love'-like wiggling 0-123.6-0bpm Marathon Mix, Brian Dougans & Gary Cockbain's sportingly techno 0-129.6-0bpm Smart Systems, superb Hurley-ishly honked breezily scampering 0-129.7-130bpm Deep Field and twittery loping 122.6-122.4bpm Stateside Mixes, plus (the only one of the five to survive from its particular promo) producer Damon's thunder introed driving Hurley-ish 0-122.1-0bpm Original Version' – James Hamilton, Record Mirror (Music Week), 4.4.92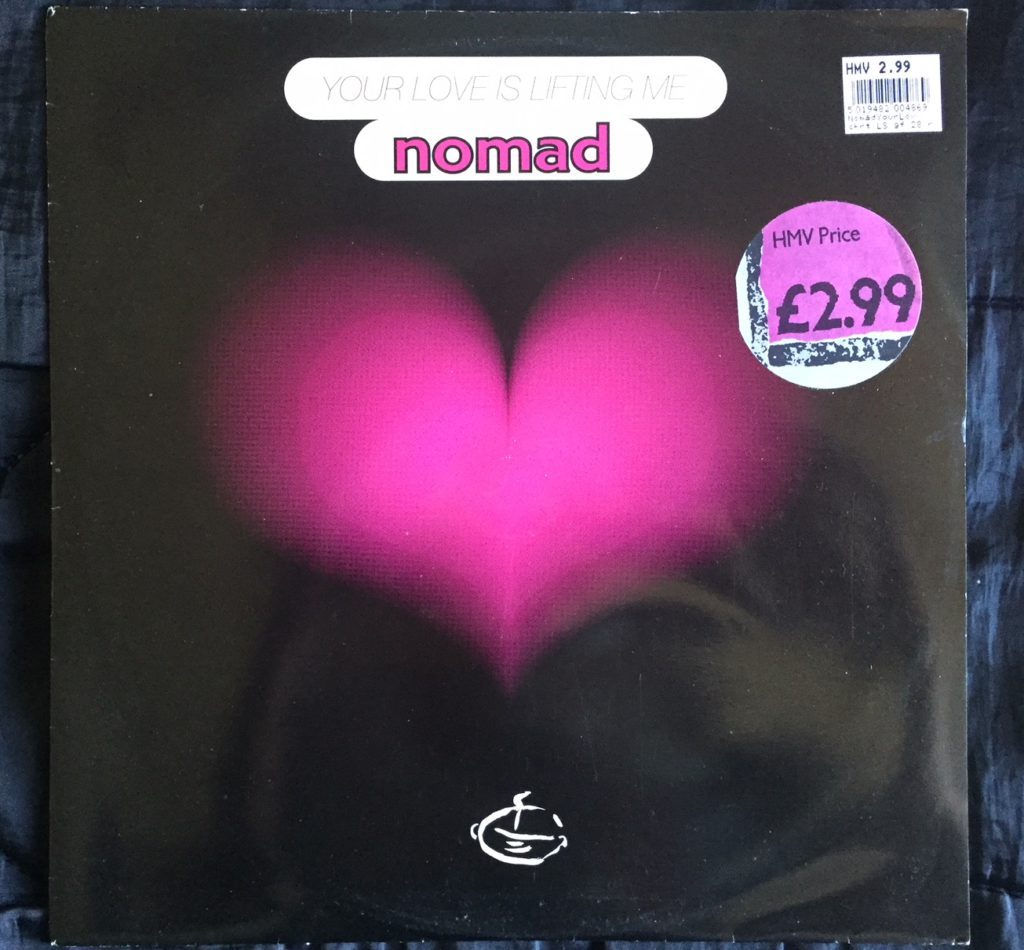 ---
01.35.46
RADIANT BABY – New Dawn ( New York Mix) – 12″ – Ultrasonic – 1992
'Just as Wag 'Ya' Tail features Lonnie Liston Smith, this Richard Jeffereys created skipping jazz-funk wriggler features the mournfully croaking, cooing and groaning Nina Simone, with buoyant frisky 122.6bpm Jazz Tip, soprano sax tones nagged more sombre striding 0-122.6bpm New York, and breezier scampering 0-127.7bpm Ozone Friendly Mixes' – James Hamilton, Record Mirror (Music Week), 26.9.92
My two (or maybe 3!) 12″ copies of this have momentarily gone AWOL. The filing system needs sorting…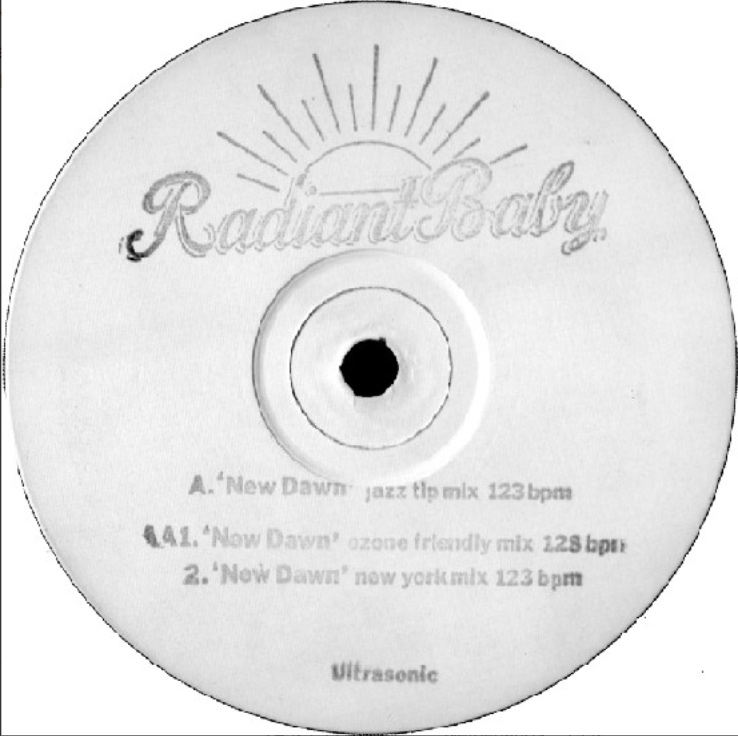 ---
01.39.54
THE MEKONS – Teeth – 2 x 7″ – Virgin – 1980
From their earliy'ish (and one album only) days on a major label, but they've been releasing stuff ever since. An achievement in itself.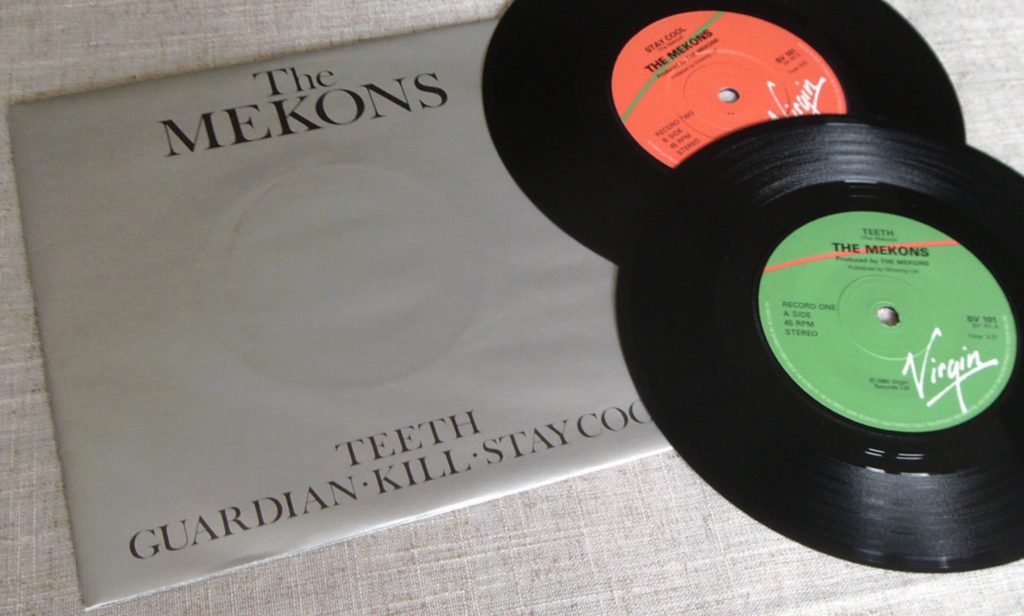 Mag ad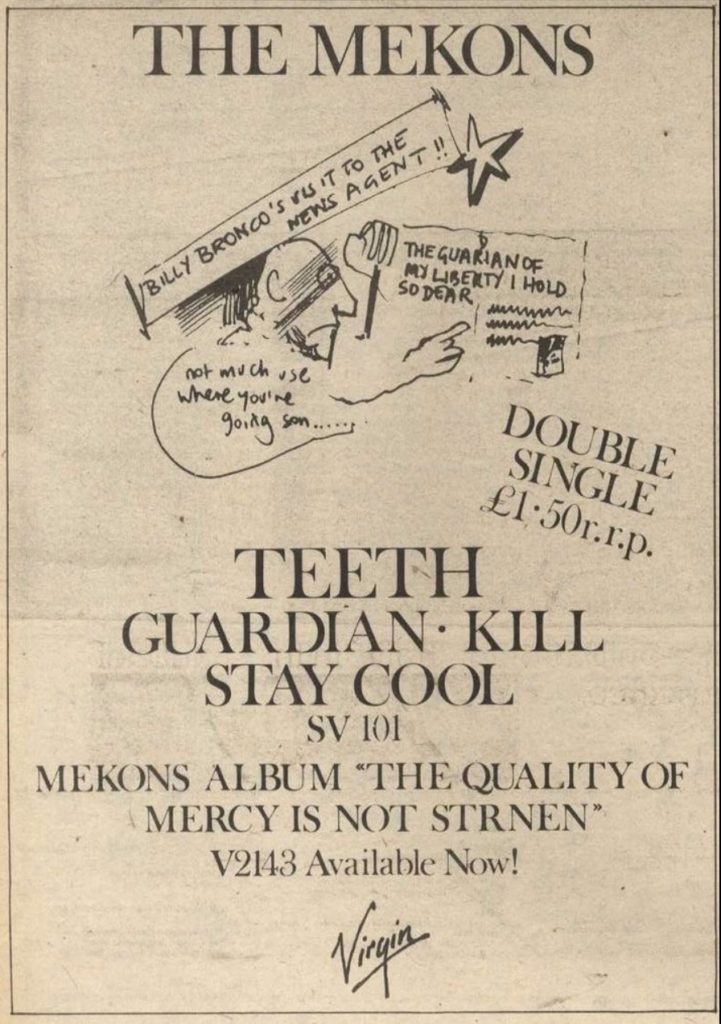 ---
01.43.12
SUZI QUATRO – Warm Leatherette – The Girl From Detroit City, 4CD compilation – Cherry Red – 2014
It's Suzi bloody Quatro! She might just have sneaked out my favourite version of Daniel 'The Normal' Miller's tune and in the process, knocked spots off all her Can The Can, etc early 70s malarkey. Seen as too much of an experiment to be released other than as part of a 'complete works of' package? Either way, it maybe didn't get the attention it deserved.
---
01.46.35
UNITED STATES OF AMERICA – The Garden Of Earthly Delights – 7″ – CBS – 1967
A £60 slice of 7″ Psych grooviness the last time of asking on eBay.
'Their sound blended a range of musical genres, including avant-garde, psychedelic, and progressive. One of the more notable points of the band was that it had no guitar player, which for its time was quite radical, as the electric guitar occupied a central position in rock music of the time. Instead, they used strings, keyboards and electronics, including primitive synthesizers, and various audio processors, including the ring modulator.' – jrgbello, Youtube, 2011 
And if you're wondering how a voice like this might be getting used thirty five plus years down the line, chuck 'I Dreamed A Dream by Dorothy Moskowitz (rehearsal)' into a Youtube search for a revelation.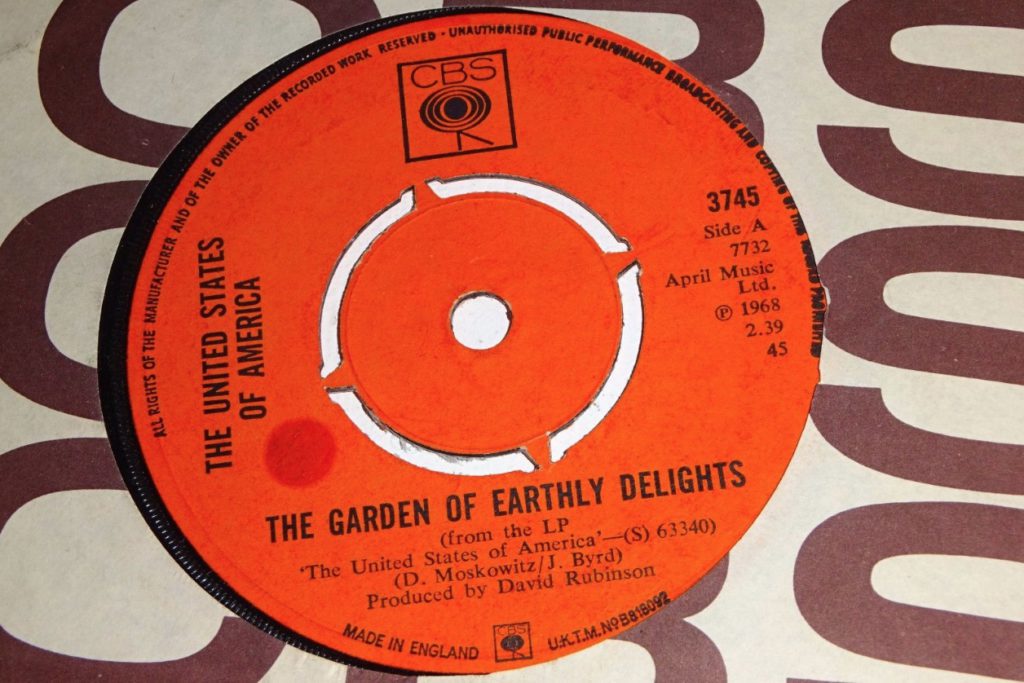 A UK acetate of the track – cheaper than a stock copy, a £46 purchase for someone in October '14.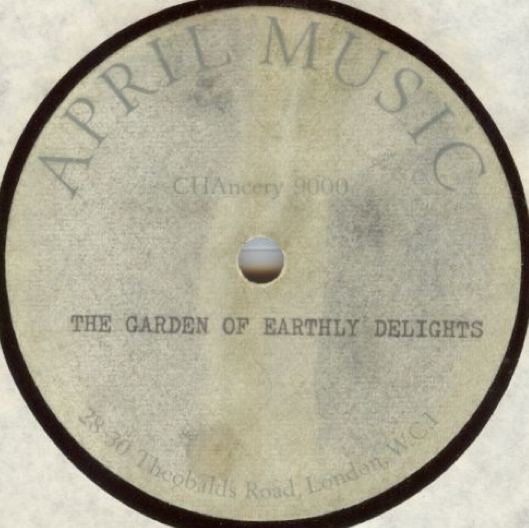 ---
01.49.08
JEFFERSON AIRPLANE – Today – Surrealistic Pillow, LP – RCA – 1967
Grace Slick and her boys in a downbeat and reflective mood.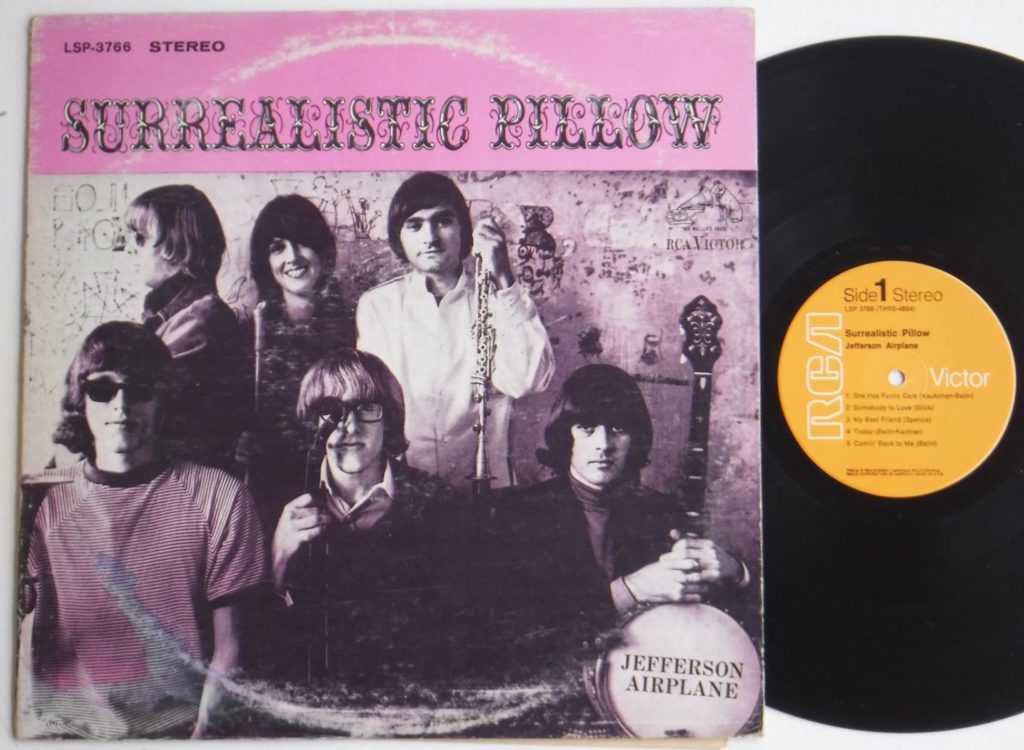 ---
01.51.59
BRENDA LEE – Ain't Gonna Cry No More – 7″ – Brunswick – 1966
I'd pass on most of Ms Lee's recordings – because of the material rather than the voice – but this is one wicked tune. As it happens, written by David Gates, in his songwriter 'gun for hire', pre-Bread main man days of fame.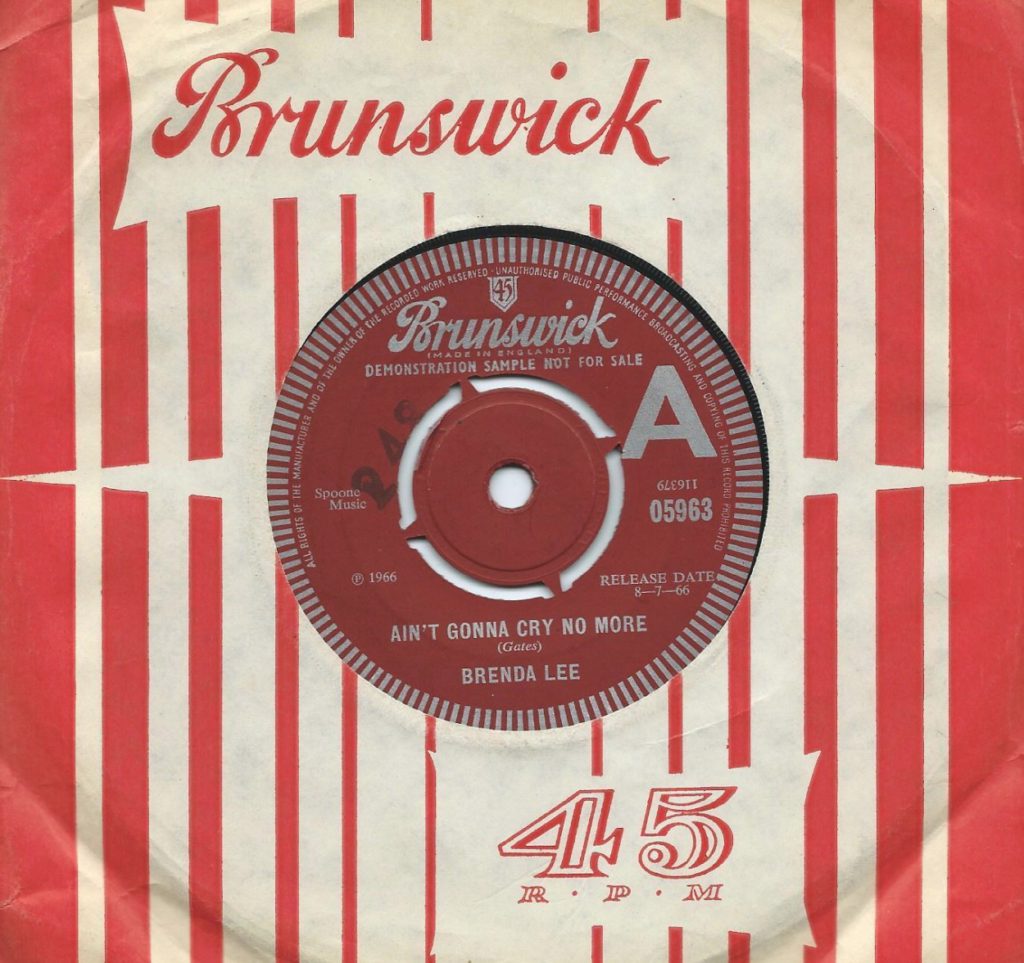 ---
01.54.02
JACKIE TRENT – Where Are You Now – 7″ – Pye – 1965
Written with her then professional partner, Tony Hatch (before they became a marital couple and wrote for the likes of… Frank Sinatra and Scott Walker!) this replaced the Beatles' Ticket To Ride at the top of the UK charts – something I would have seen as a crime when I was eight.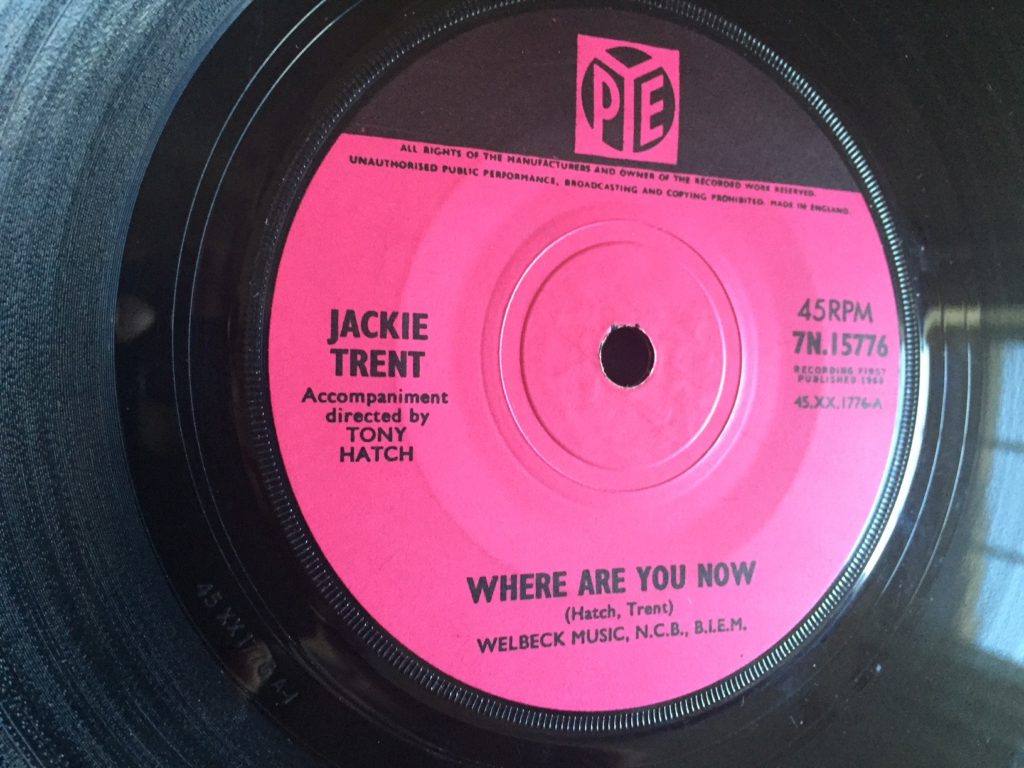 ---
01.56.40
COCTEAU TWINS – Sugar Hiccup * – Sunburst and Snowblind, 12″ EP – 4AD – 1983
Them at their best. Great days, and Lizzie, Lizzie Lizzie… you should be out there singing now!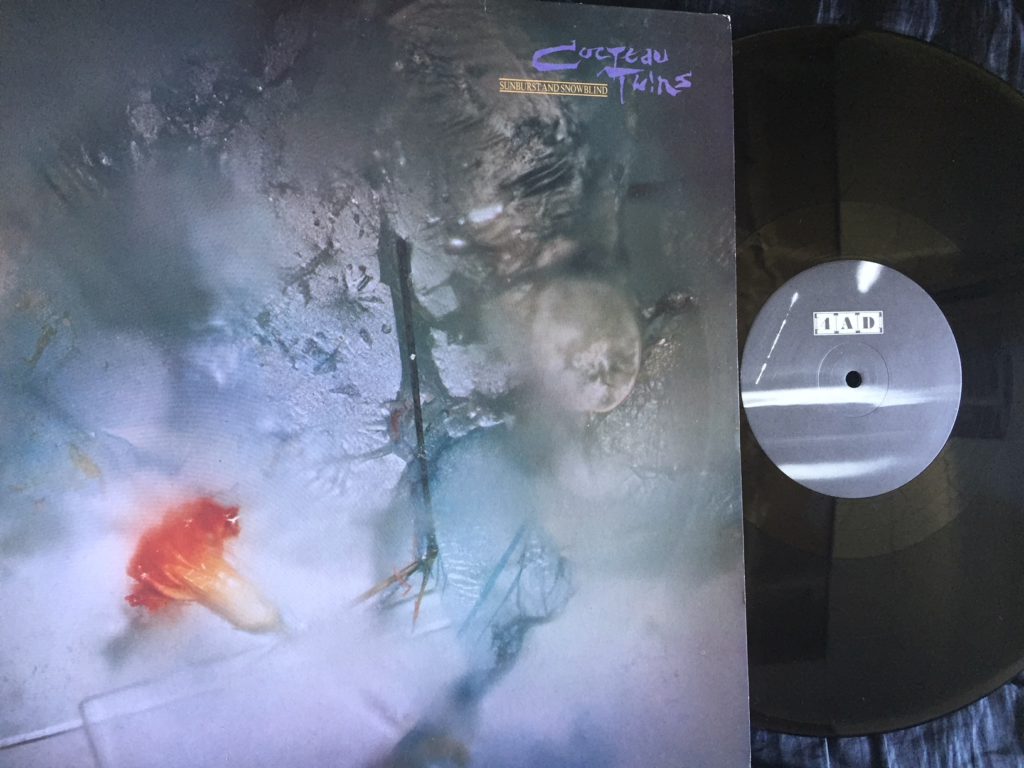 Robin, Simon and Liz – soundchecking during their May '84 UK tour. Not sure where, possibly Birmingham Powerhouse.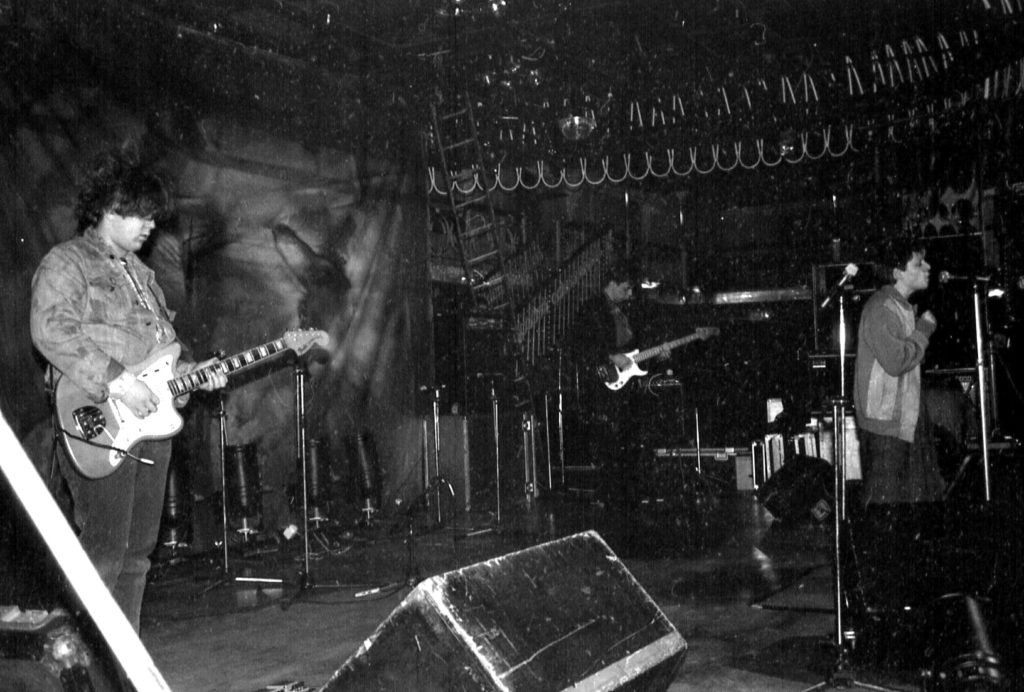 Photo copyright/credit: Dec Hickey
---
Show 58 up, out and about on August 5.
Back to the heatwave.
Dec