PLAYLIST 61 
Uploaded Nov 4, 2018
Playlist 61 is only 64% vinyl friendly! Very poor indeed.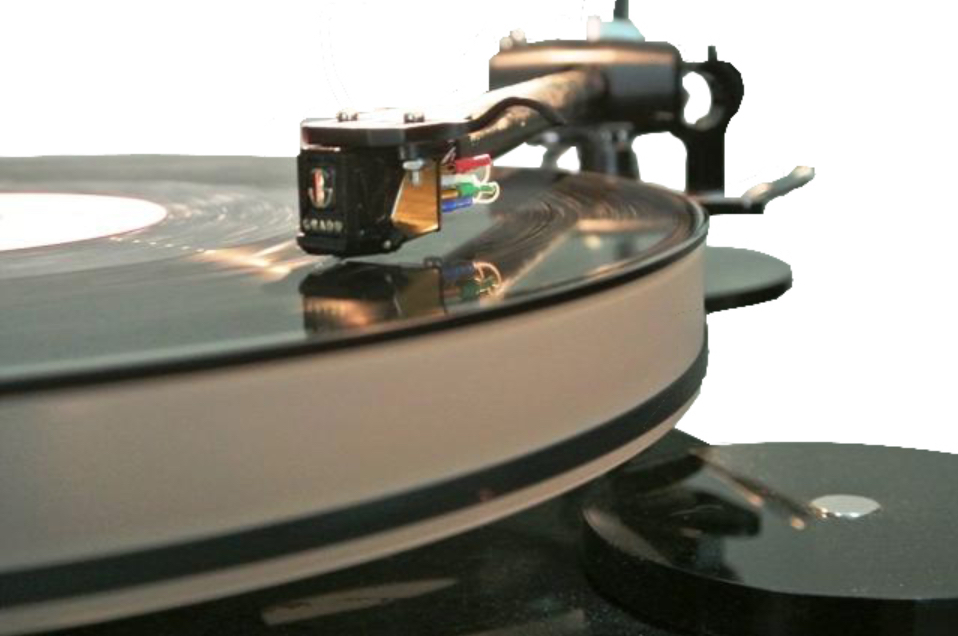 ---
Any track marked * has been given either a tiny or a slightly larger 41 Rooms 'tweak'/edit/chop/etc.
---
Lyric of Playlist 61
Stylistically, competition (on maybe a different plain) from the wordsmiths at the end of the show but it has to go to Mr Curtis. He was maybe closer to the edge of somewhere more desperate.
---
00.00
(Intro) THE FLAMINGOS – Stars (Edit) – Unreleased demo – 1983 Episode #1 for info.
---
00.41
NEW ORDER – Dreams Never End – Movement, LP – Factory – 1981
One of Hooky's two moments in the NO vocal front line and a live regular back in the early days, when their set – below 40 minutes on many an occasion, including Bedford – comprised of most of the ten or so only songs they had at the time. And although Dreams Never End was one of the band's most performed songs in their first decade of operation, after 1987 those in the UK would be waiting two decades before, seemingly out of nowhere, it cropped up again, in the setlist at a Manchester Ritz gig. The rehearsals and pre-show chat that brought that about would be an interesting listen.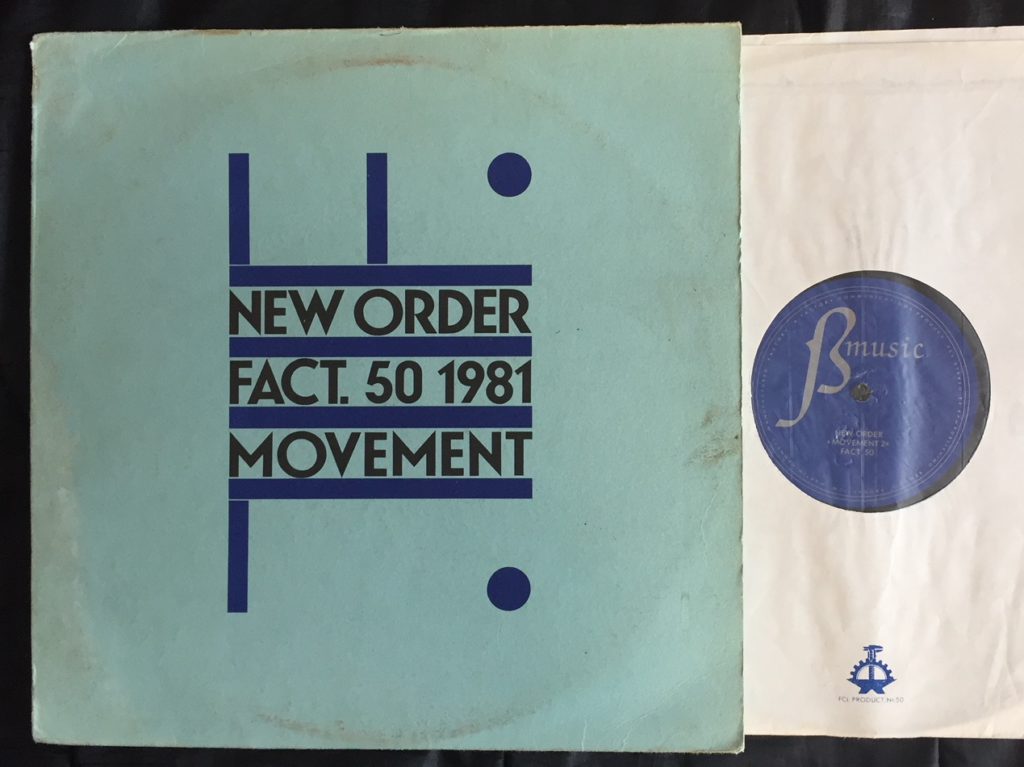 ---
03.47
THE STRANGLERS – Sometimes – Stranglers IV (Rattus Norvegicus), LP – United Artists – 1977
Much older and musically far more proficient than their contemporaries during the punk era – drummer, Jet Black was knocking 40(!) when this album came out – but they still managed to cut a mean streak. You certainly can't go wrong with their first two albums.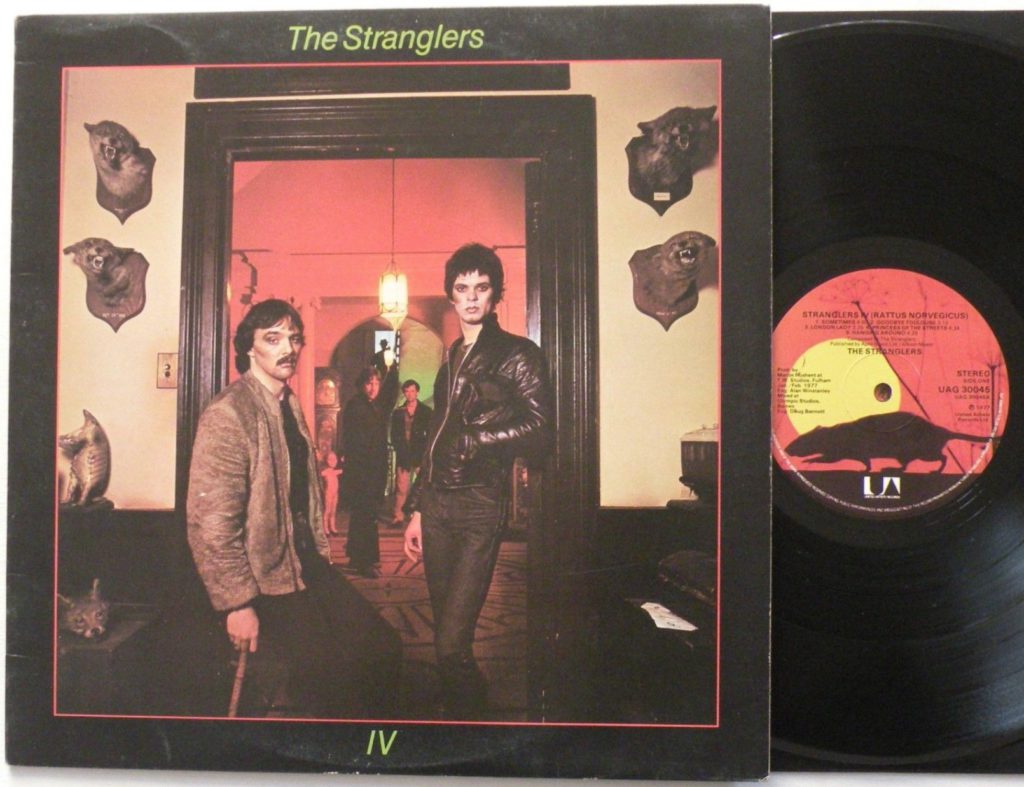 ---
08.38
JOY DIVISION – Colony – Closer, LP – Factory – 1980
Still… hugely… powerful.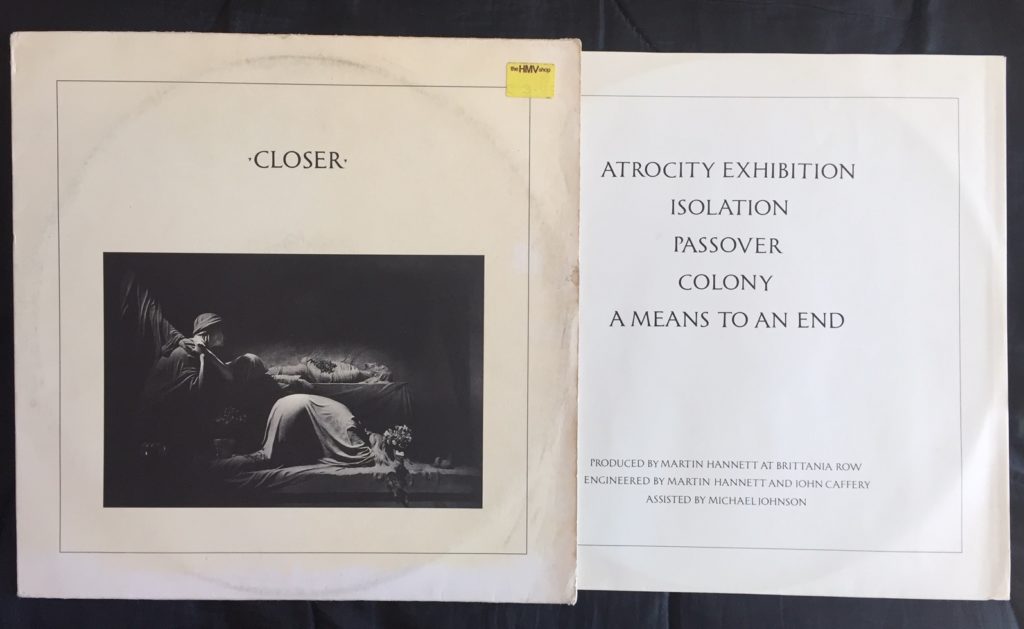 ---
12.26
CABARET VOLTAIRE – Gut Level (Paradiso, Amsterdam, 9.12.83) – ???? – 1983
As with many a band's visit to Amsterdam in the 80s, this gig was recorded and broadcast by the excellent VPRO Radio, and totally nails the sound of live CV for me. Five months earlier they'd opened with Gut Level at the first of their Bedford Boys Club appearances… and not that I needed it for bodies through the door, having your band on the front of NME the same week – when the 'inkie' really meant something – was a massive bonus. The Cabs were reeeeally firing in this era.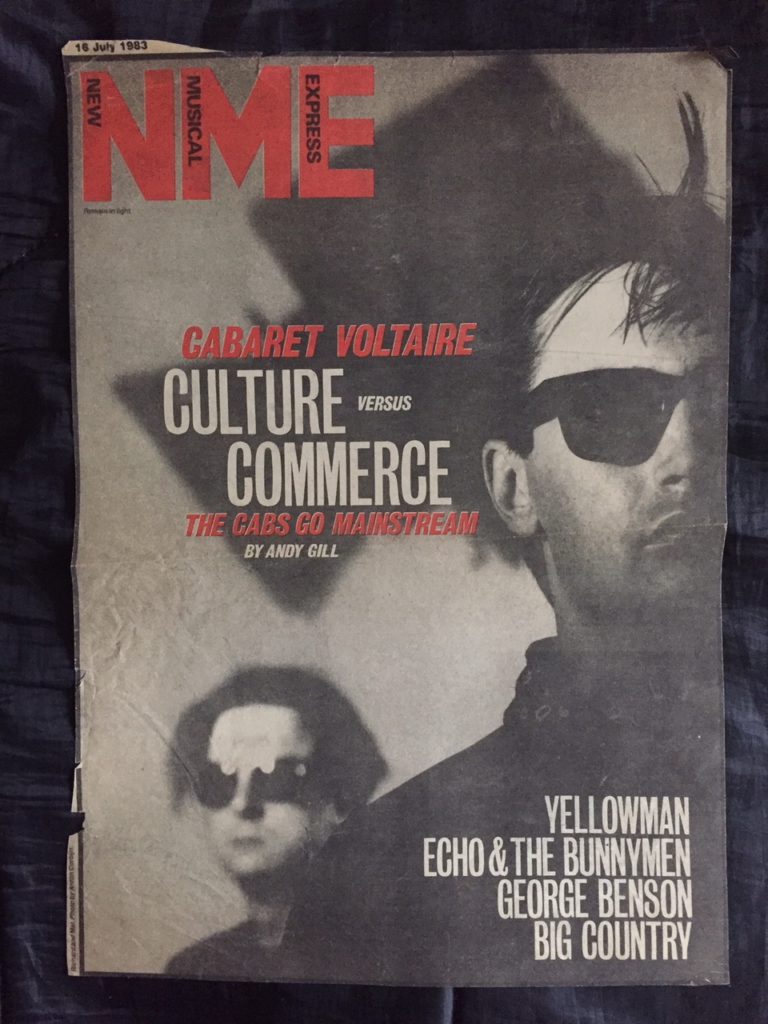 ---
20.12
CLICK CLICK – Clang! – 12″ b-side – Rorschach Testing – 1985
Only the fourth 41 Rooms appearance (in 61 shows) for a band I managed. I'll pick it up a bit in the future. The first 1000 copies were in this yellow and blue bespoke envelope-style sleeve, produced by CC drummer, Derek in the Bute Street, Luton building where he worked and the band rehearsed… and I still have 17 unplayed pressings (but without sleeves) which would have come from the slight lottery of getting records pressed, certainly back then. If you ordered a thousand, you might get (say) 980 or you might get 1020.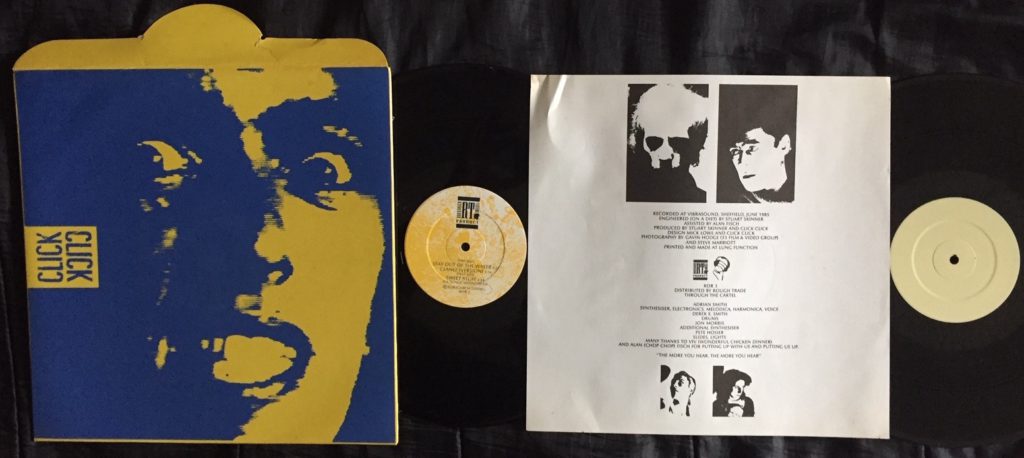 Promo sheet…
Bedford Park, errr… Bedford – Mid '85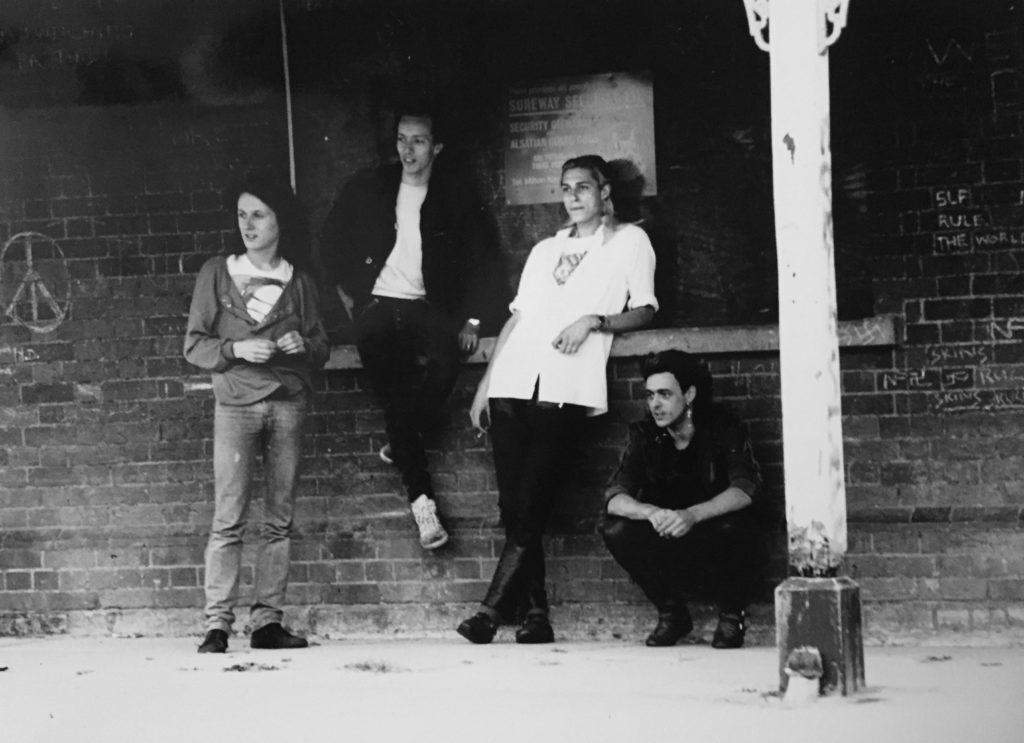 ---
23.13
TALKING HEADS – Slippery People (Live) – 12″ – EMI – 1984
A regular on the Winkles, Bedford decks during my shift back in the day.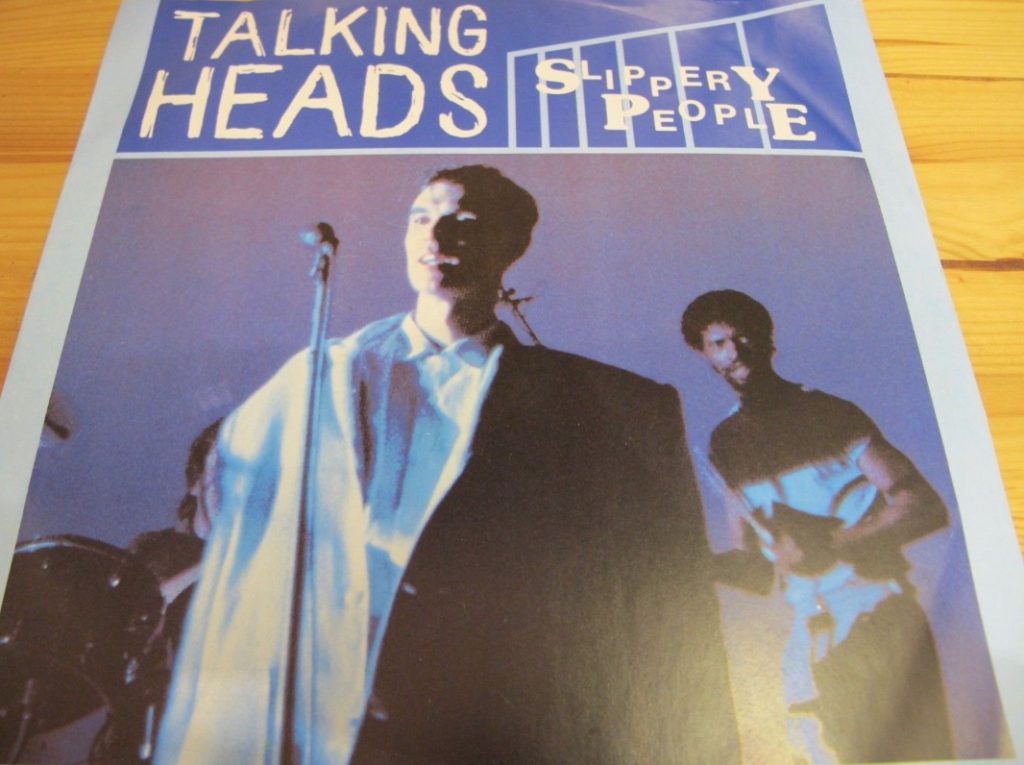 ---
27.16
PAWPAWS – White Walls – Download only – Southern City's Lab – 2013
I usually baulk at the first stirrings of anything that sounds like it was recorded from a hundred yards away in a large empty aircraft hanger or the bottom of a massive well… but this I like a lot. All pawspaws material to date (2012-2013) has been digital only, via bandcamp… and being from Russia maybe didn't help their efforts to spread the word more.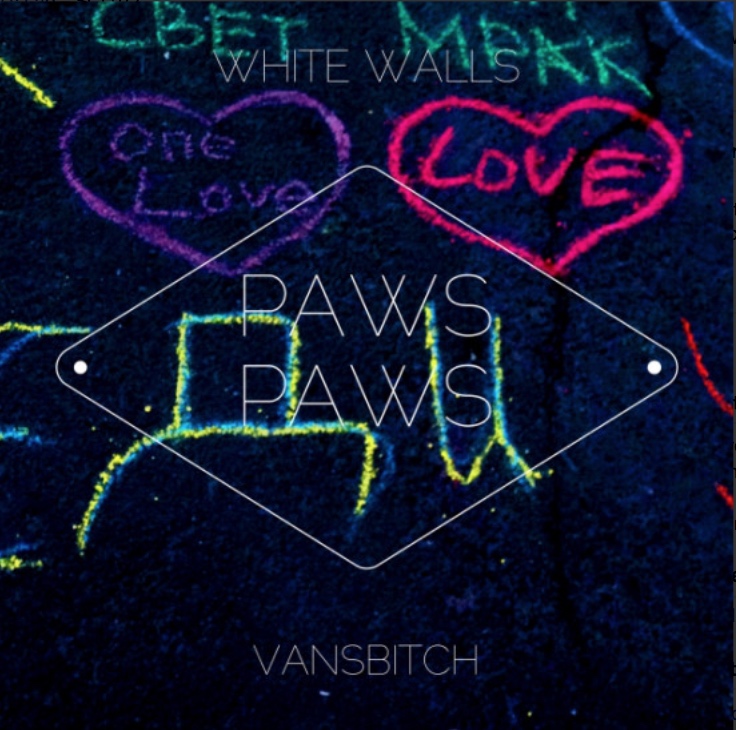 ---
29.09
COCTEAU TWINS – Touch Upon Touch – Volume 17, Fifth Birthday Bumper Bonanza, v/a CD – Volume – 1996
Remembering the late Rob Deacon, the Volume label main man who I knew, having met him a few times at early 80s gigs – the Cocteau Twins being a few of them. And also a nod to my cousin, James Curtis who religiously bought all the earliest of these packed releases. Must ask him when he stopped.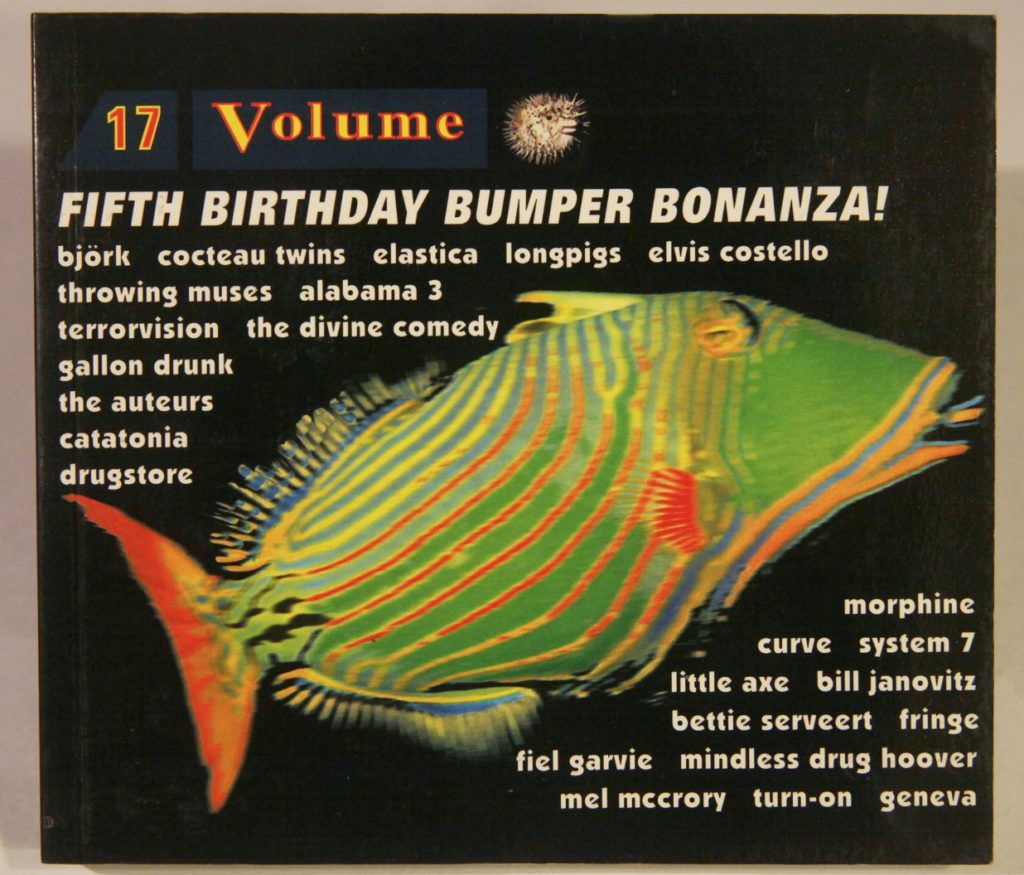 Simon, Liz and Robin: Edinburgh Assembly Rooms soundcheck – 20.4.84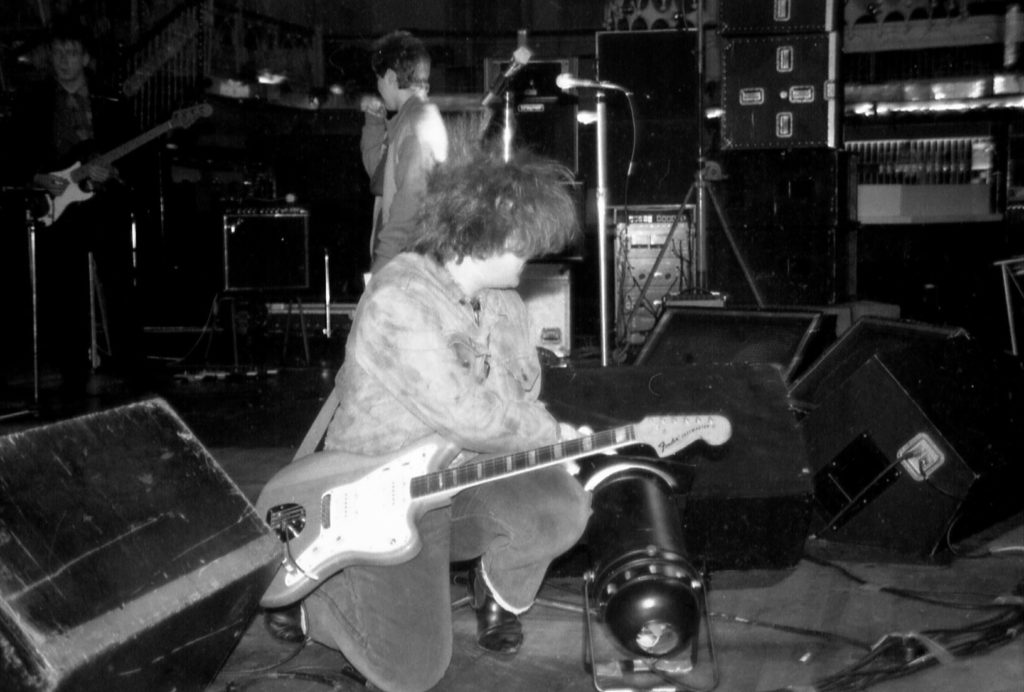 Photo credit/copyright – Dec Hickey
---
33.10
KEEP SHELLY IN ATHENS – Cremona Memories – 12″ – Forest Family Records – 2010
Now a duo, but at the time of this release a one man band, and shock horror, actually from Athens – the one in Greece, that is… not the one in Georgia, US.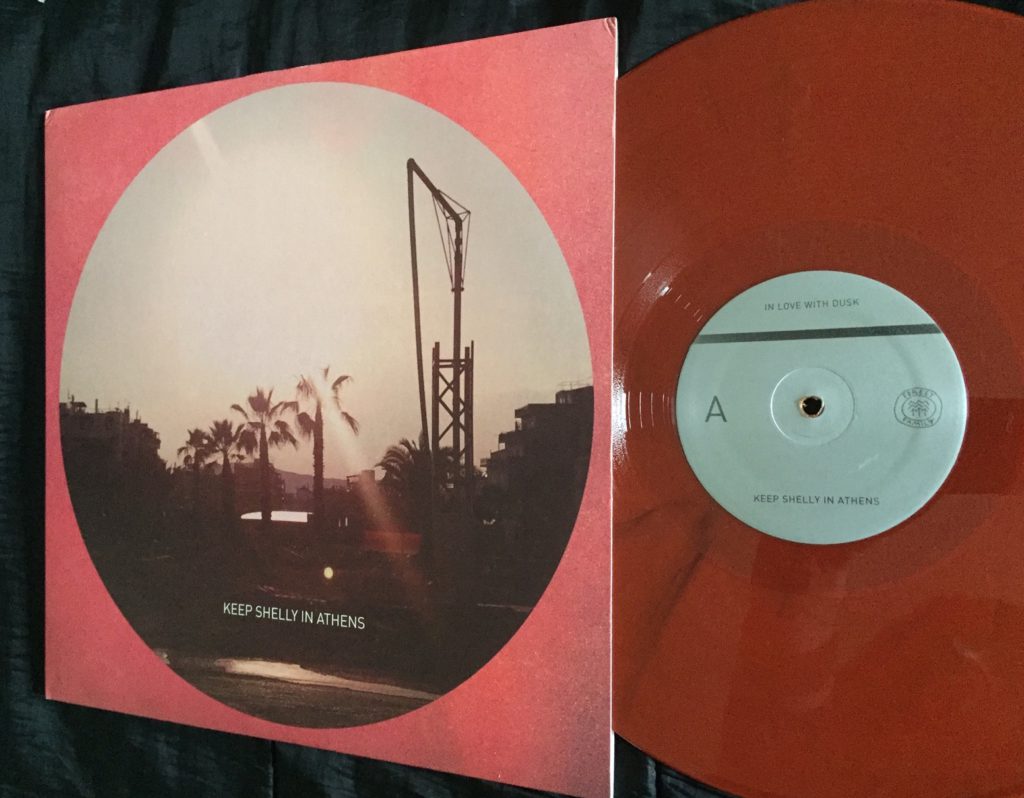 ---
35.50
CLARK – Ted – Ted EP, 12″ – Warp – 2006
Just eight letters covering artist AND track title might be some sort of 41 Rooms minimalist record, but I'll sleep the same either way. Chris Clark has regularly been releasing stuff since 2001.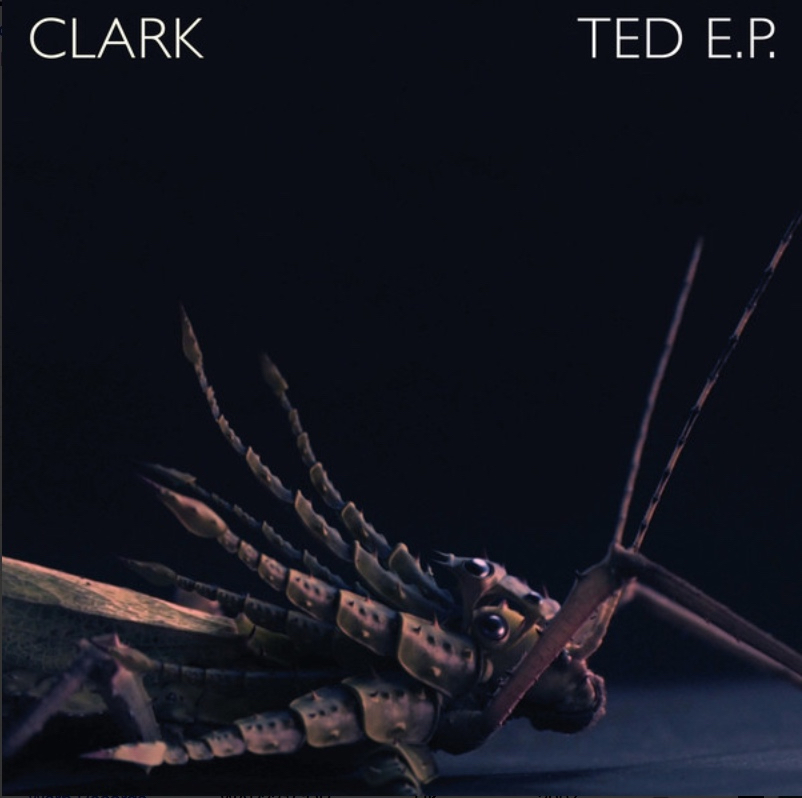 ---
38.40
MACKENZIES – Mealy Mouths – A Sensual Assault, 12″ – Ron Johnson Records – 1987
A bit of slacker/indie 'punk funk' from Glasgow in the mid eighties, with the band nearly knocking out as many John Peel sessions as they did records.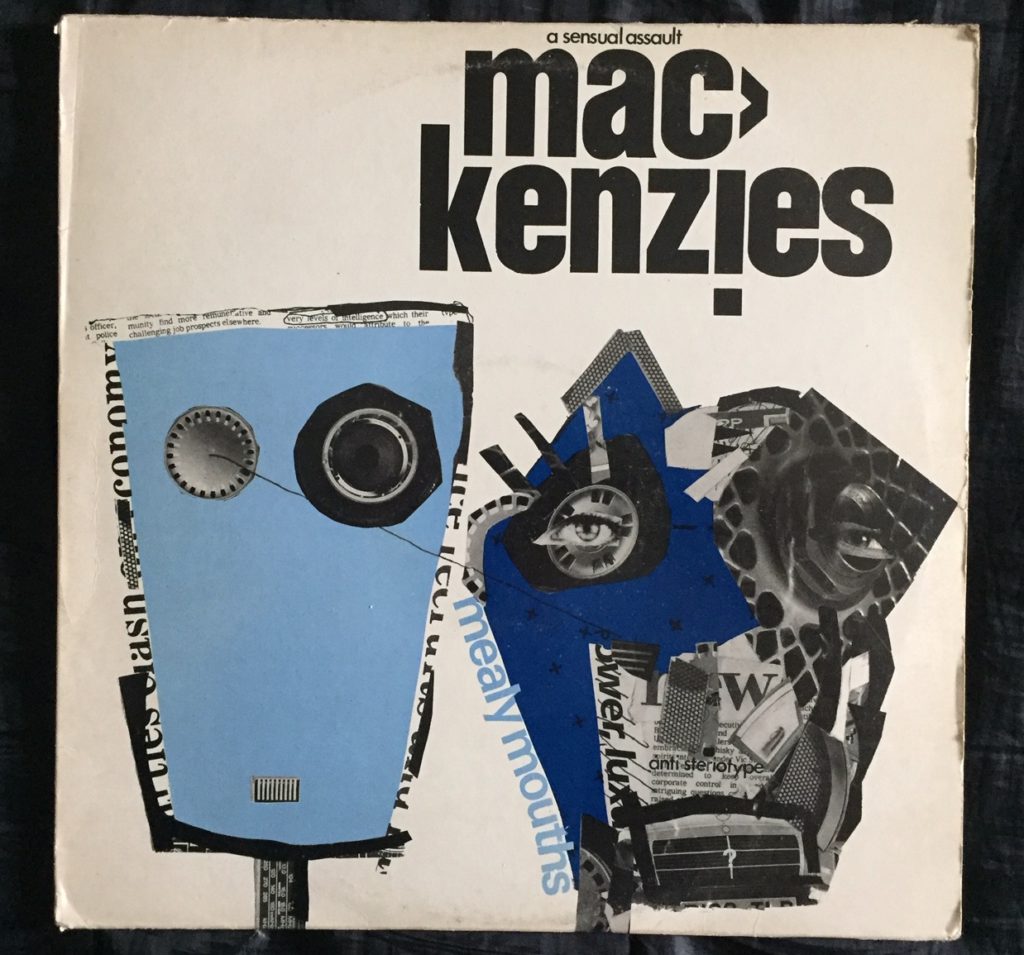 ---
43.12
LANI GROOVES – On My Way – www.reverbnation.com
Short… but sharp!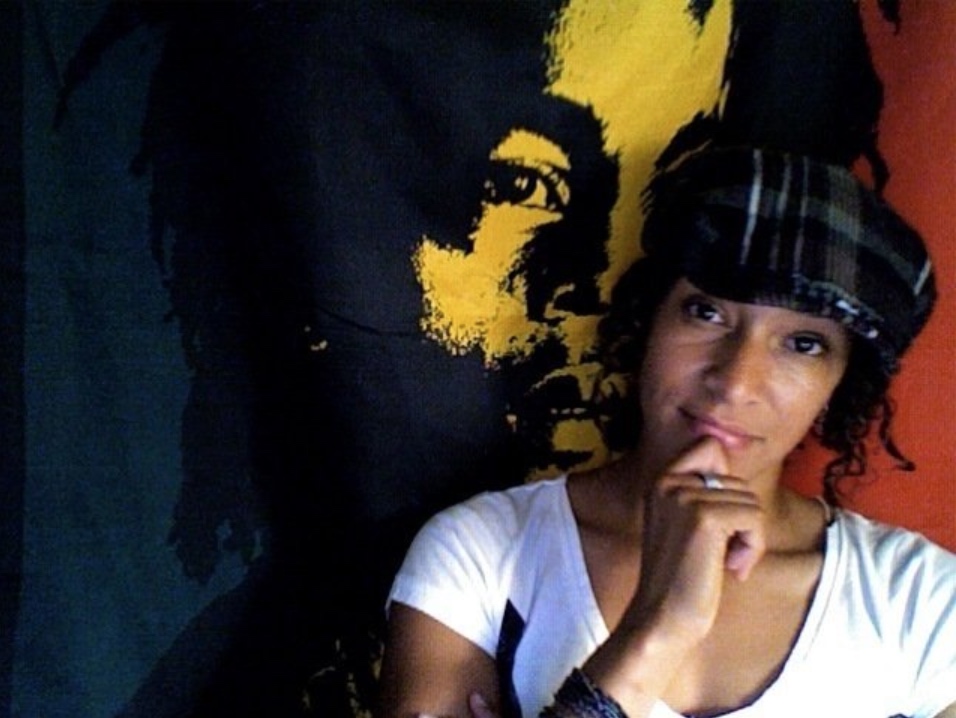 ---
45.00
KUTIMAN & PRINCESS SHAW – Backwards – Yoooootooob only
He's one of the video channel's most exquisite trawlers of material/'found sounds', and here he excels once again. Disparate artists, styles, lives etc all brought together in one glorious collage. Chances are Princess Shaw wouldn't have seen this coming.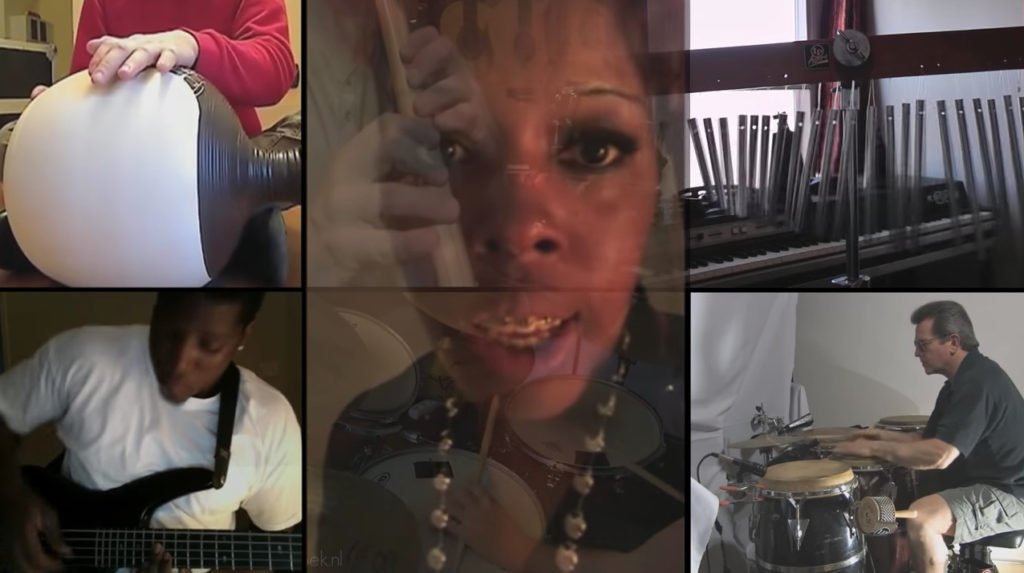 ---
49.31
PART TIME HEROES – Folded – Lightfalls, CD only – Wah Wah 45s – 2012
The track and video both featured one Sarah Scott and it appears it could well be the only song she's ever fronted. If that's the case, at least it was a very good'un. Class release from the WW45s lads, Dom and Adam.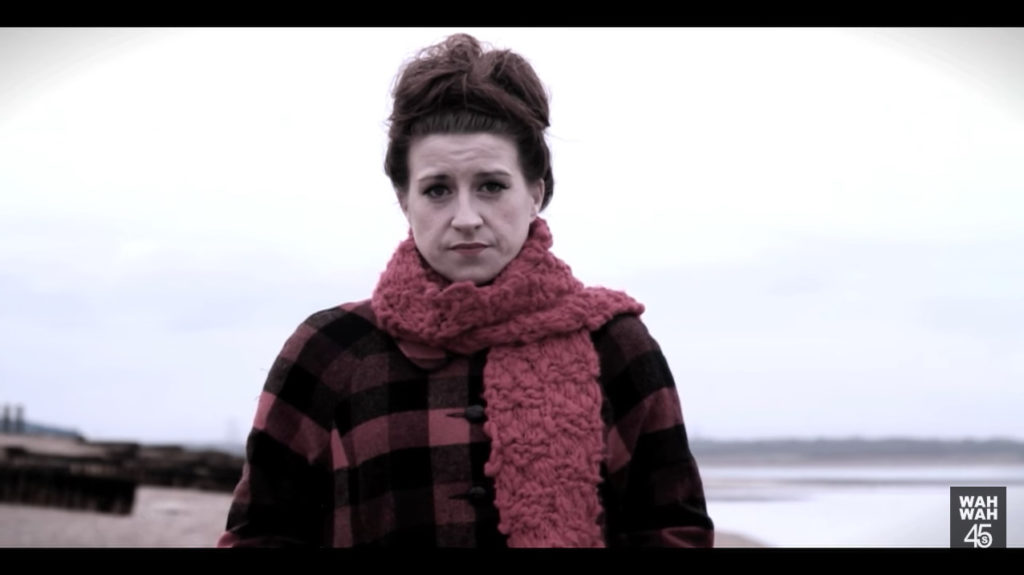 ---
53.24
LEON VYNEHALL – Inside The Deku Tree – Music For The Uninvited, CD only – 3024 – 2015
Very rural sounding. British house, beats etc producer, with a tune that might crop up as incidental music on the BBC's Countryfile (UK viewers only) one day… or then again, it might not.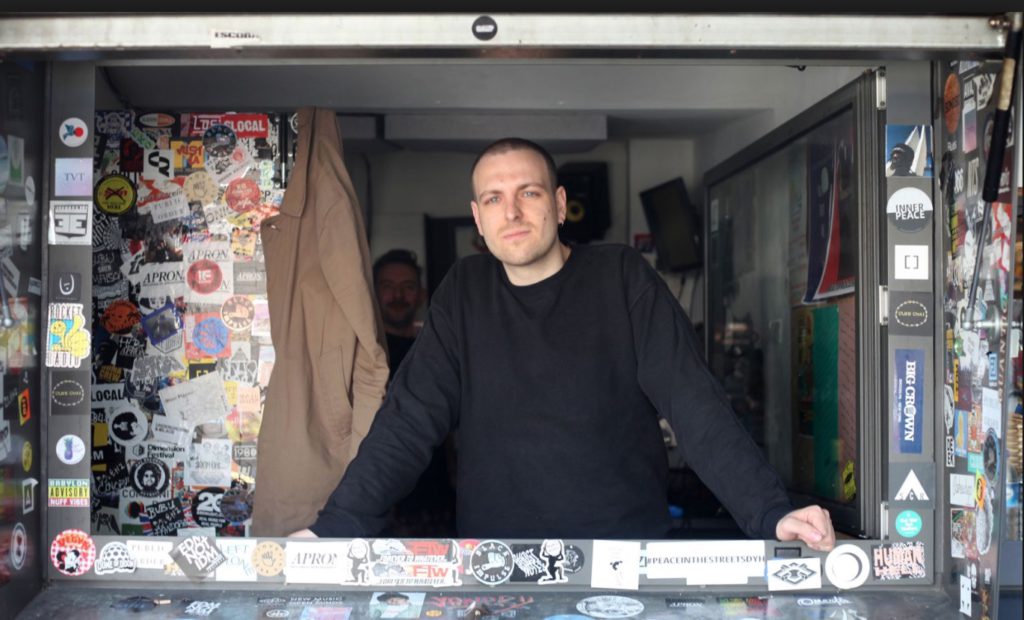 ---
56.37
THE CUBAN HEELS – Matthew and Son – 7″ bonus flexi disc – Virgin – 1981
I'd bought the original of their self released 7″ Walk On Water a year earlier but this subsequent Virgin label release – importantly including this flexi – passed me by. A great cover, I'd have been spinning this at our club if I'd known about it… though off a flexi disc would have been challenging. The flimsiest of the format were a joke.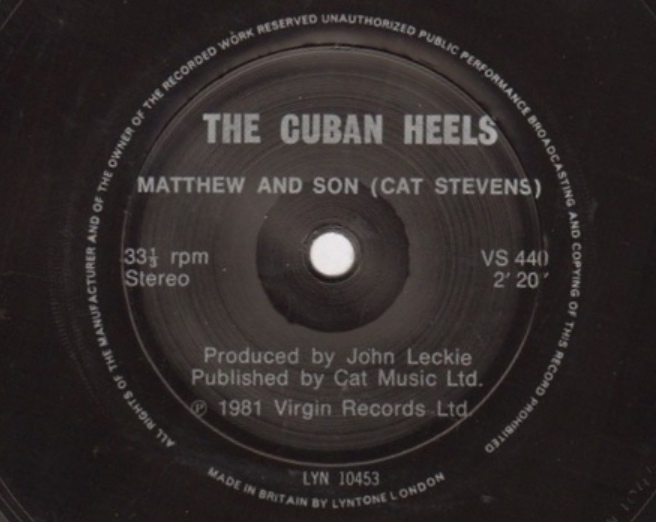 ---
58.41
JASMINE MINKS – I Don't Know – Peely session: 17.2.86 – errrr… 1986
Also the lead track from their self-titled, second album for Creation Records, this version though is from a session for the great man.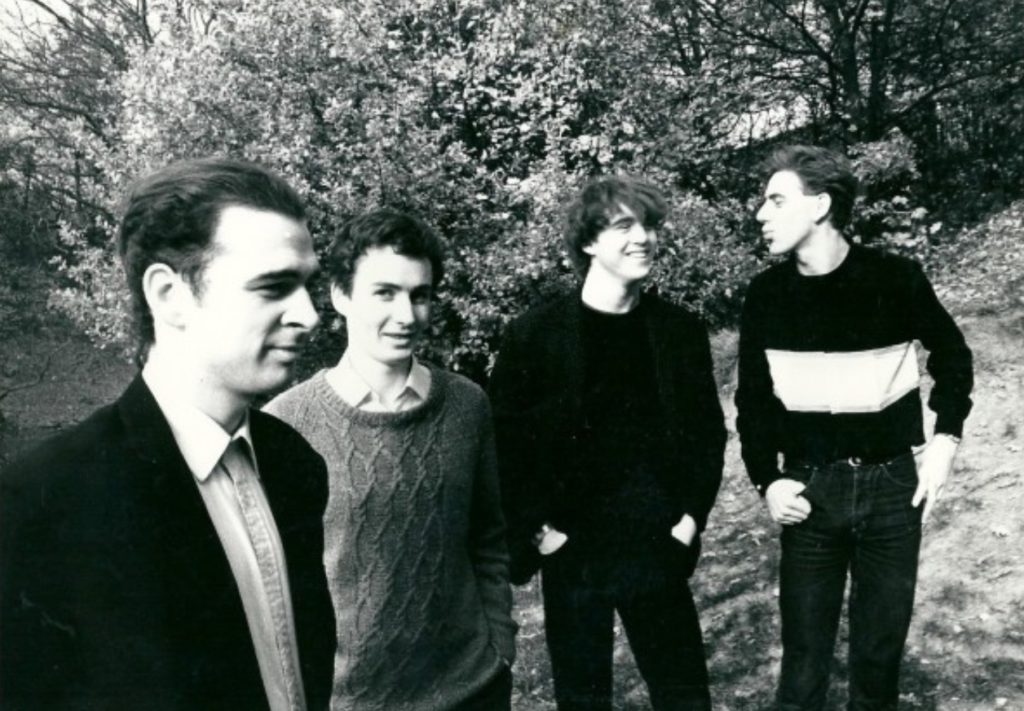 ---
Half time… and maybe tea time?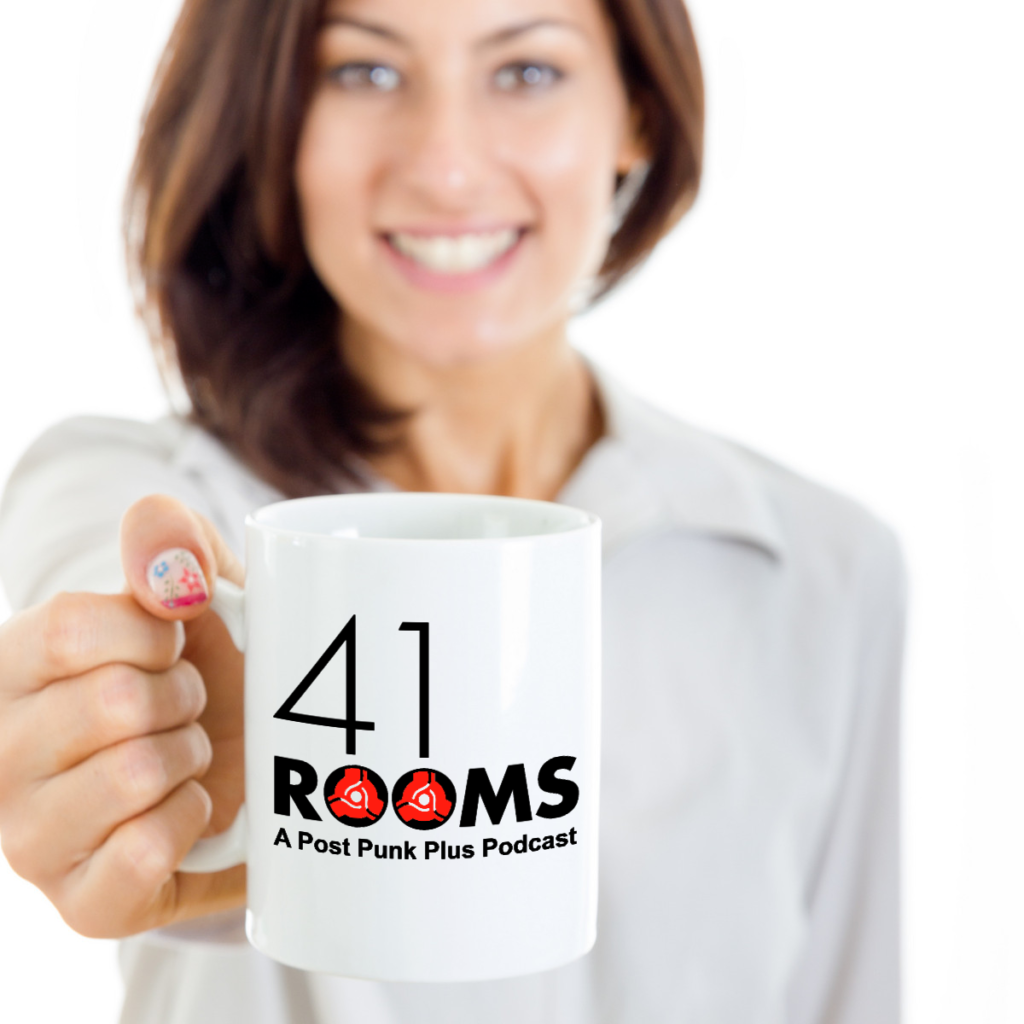 ---
01.00.47
THREE CLOUDS IN THE SKY – The Song Of Singing Violins – A Long Forgotten Day, Mini LP – ?? – 1985
The five tracks on the above EP were the sum total from this Dutch band.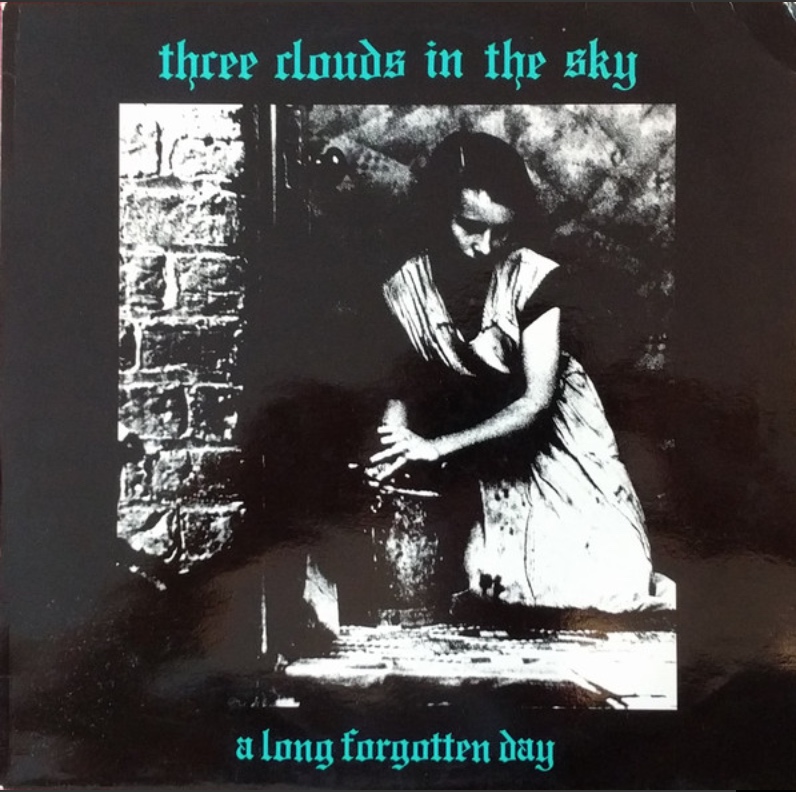 ---
01.03.11
PHARAOH OVERLORD – Eläin Rientää Kotiin – Circle, LP – Full Contact Records – 2015
I seem to be whipping around Europe on this show. Any fun in Finland? By the looks of these lads, possibly not. 'Animal Fills Home' is the free translation version of the title but I wouldn't hold me to the accuracy of that. 350 copies on black vinyl and 150 on Gold. 'Solid gold' says somebody on Discogs. If that's really the case, at the time of this show's upload I'd be up for the sole copy presently on sale at €32. 🙂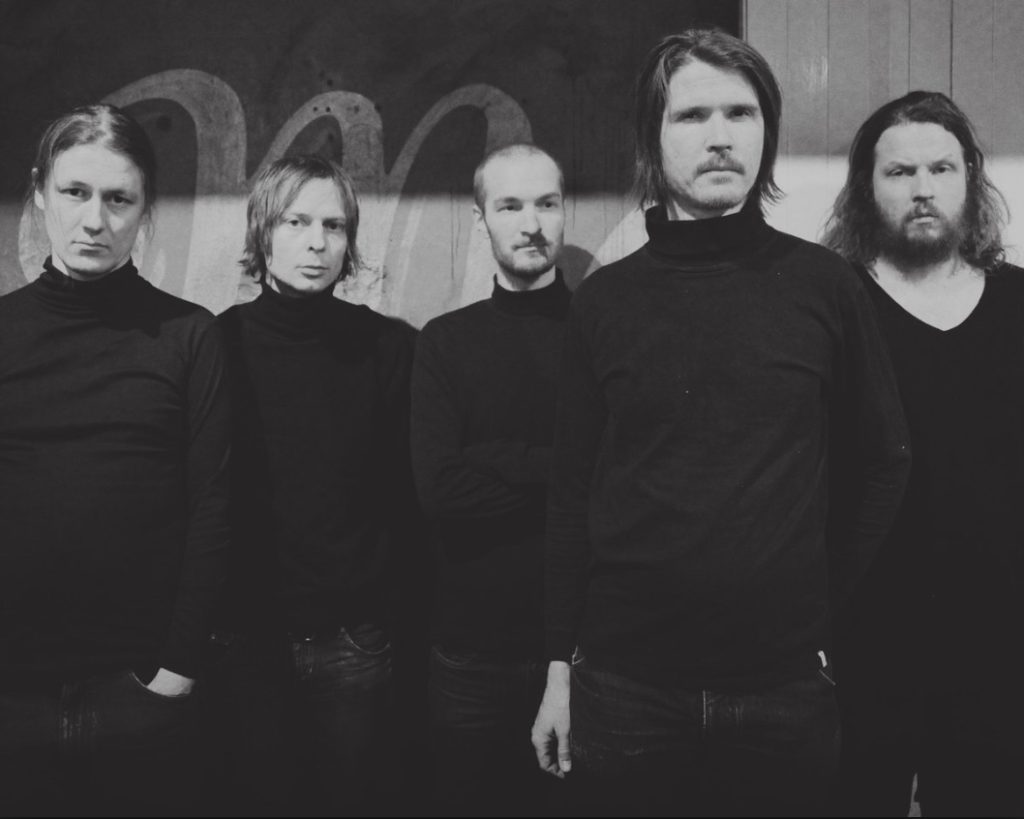 ---
01.09.08
DEL AMITRI – Ignorant Heaven (Demo) – Late '83?
This demo version was on a cassette of three DA songs given to me – late '83/early '84 – by Jackie Gribbon, who was working with The Wake at the time. The song then became Deceive Yourself (Ignorant Heaven) and subsequently made it on to the band's first album, thankfully before the foot-on-the-monitor 'Good evening, Los Angeles' 'rock' years they gradually worked (descended?) towards.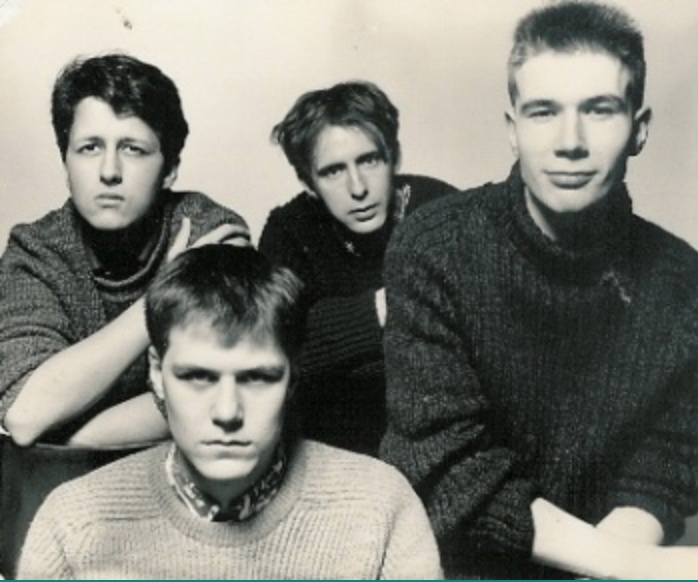 Da tape…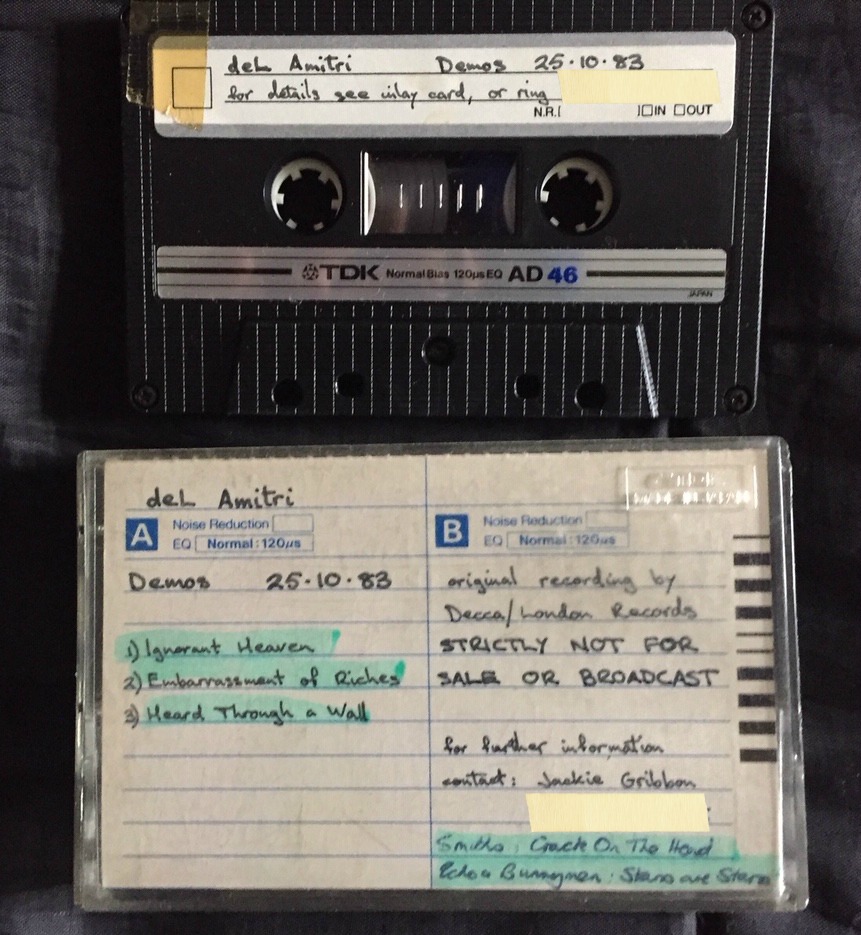 ---
01.13.21
GENE – Sleep Well Tonight – 7″ – Costermonger – 1994
Sounding like an ideal show closer, it's possible I might have liked something else by these lads. If so, I never knowingly heard it.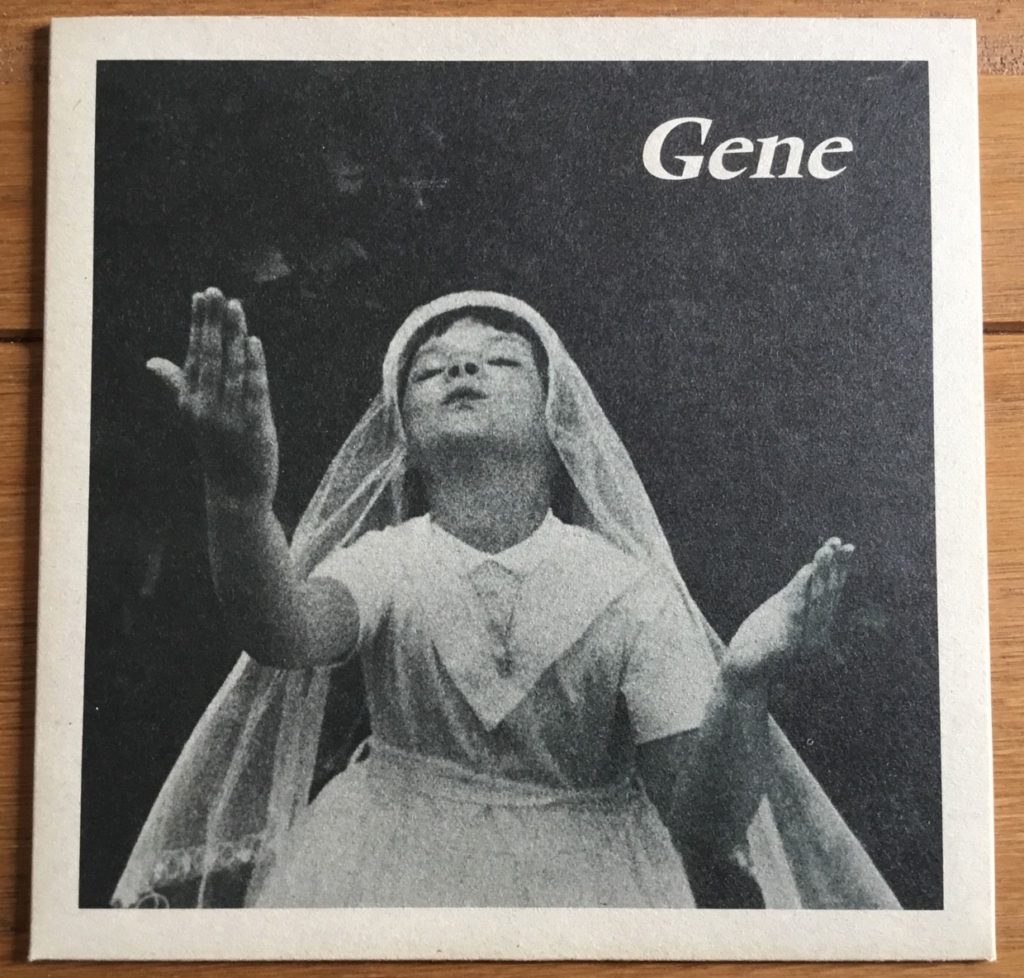 ---
01.17.30
LA DESIRADE – What's On Your Mind (Trippy Urban Mix) – 12″, The Double Sided EP – Eight Ball Records – 1995
The sort of track I would definitely have heard in mid 90s London via KISS FM and DJs Bob Jones, Ben Wilcox, Ross Allen or maybe Wilber Wilberforce – not the UK politician, WW who helped champion the abolition of the UK slave trade… as he died in 1833. BTW, there's a cute and (cheap) Stylophone-like sound in the tune that always did it for me.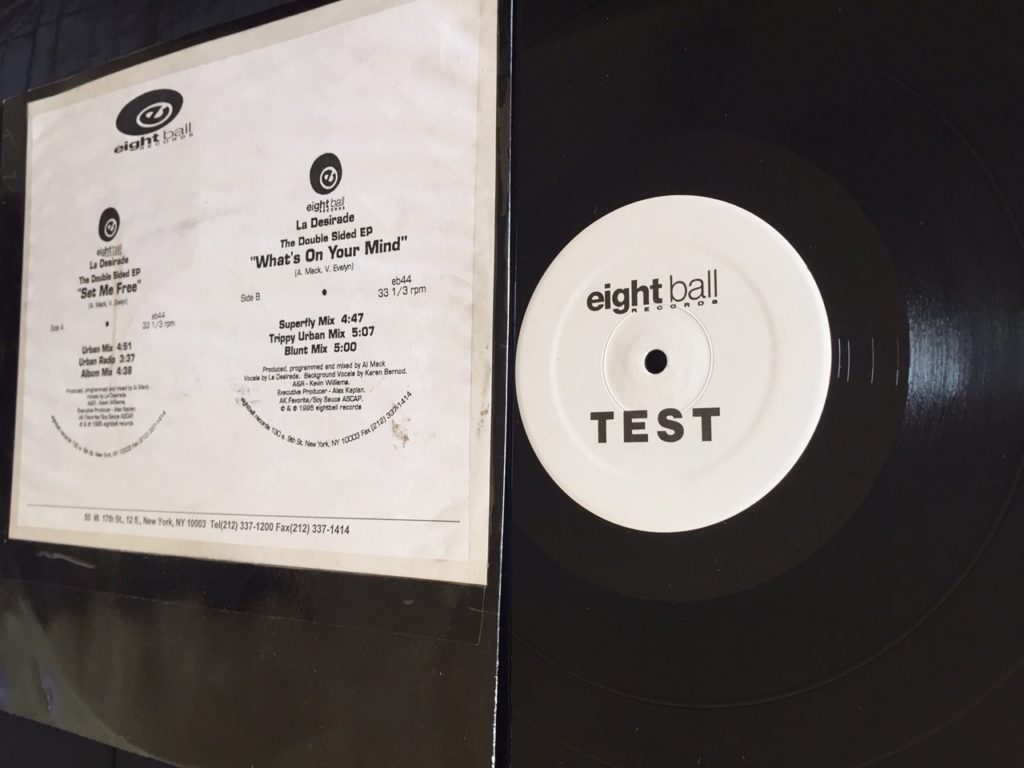 ---
01.22.31
ADINA HOWARD – Freak Like Me (Radio) – 12″ – East West Records America – 1994
'Mass Order produced slinkily rolling r&b swayer's 91bpm Radio Version, Instrumentals, P'funkily cranked 92.4bpm Remixes, out here just over a week after the similar import.' – James Hamilton, Record Mirror (Music Week), 11.2.95
'Provocatively posing hot pants wearer's Mass Order produced slinkily rolling r&b smash in 91bpm Radio Version, Instrumental, Dub Instrumental, P'funkily cranked 92.4bpm remix, Remix Without Rap and Acappellas, only recently out but rapidly repromoted here now that the prevailing US taste for horny black sexbombs is so increasingly reflected in the UK pop chart too!' – James Hamilton, Record Mirror (Music Week), 29.4.95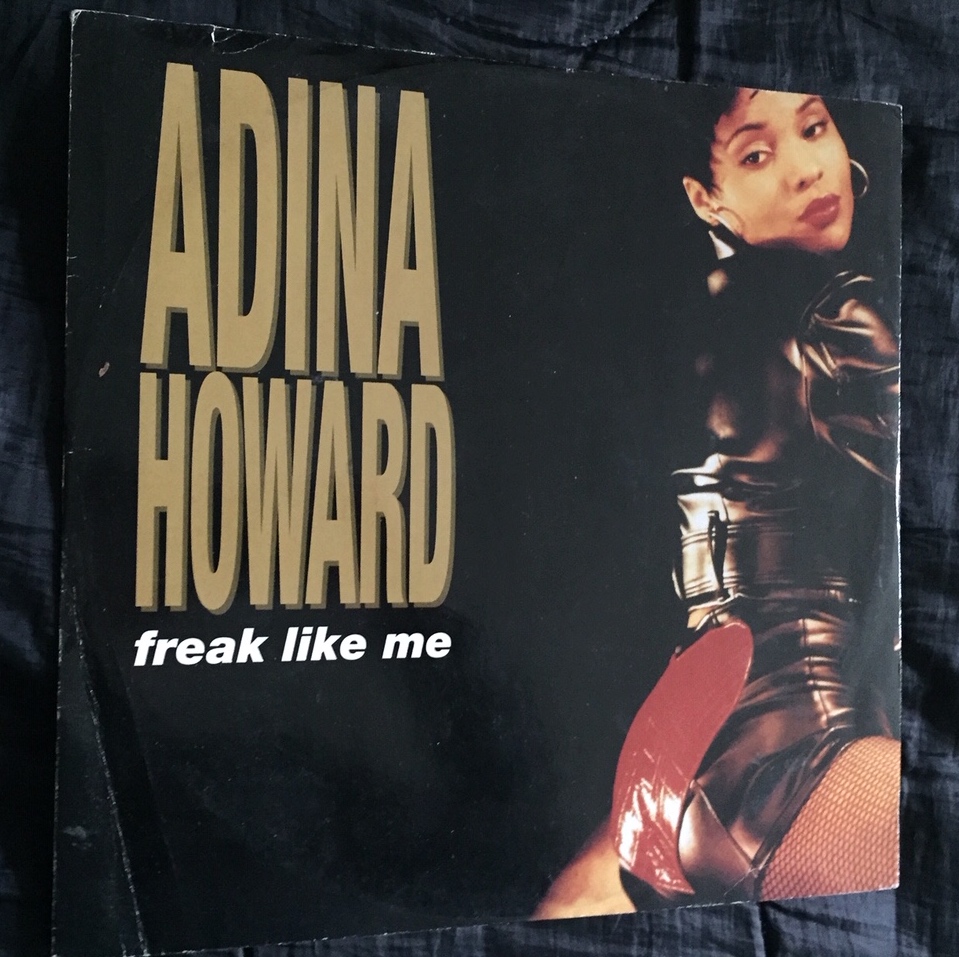 ---
01.26.22
RAJA-NEE – Turn It Up – 12″ – Perspective Records – 1994
And the last of three wicked R&B'ers from vaguely the same time frame. All on each others coat tails and sizing each other up, no doubt.
'Chicago diva's Isley Brothers 'Make Me Say It Again Girl' based superb sultry reggae tinged soul shuffler, an import hit last autumn, with gently jiggled slinky 96.3bpm Album Version and funkier 0-96.3bpm Turn It Up Louder (Jam & Lewis), rap started rolling 96.4bpm Turn It Up Smooth (The Arsenal Remix), chunkier lurching 0-96.6-0bpm Turn It Up High (Dal Ol Funky A/C Shh Remix)'. – James Hamilton, Record Mirror (Music Week), 4.3.95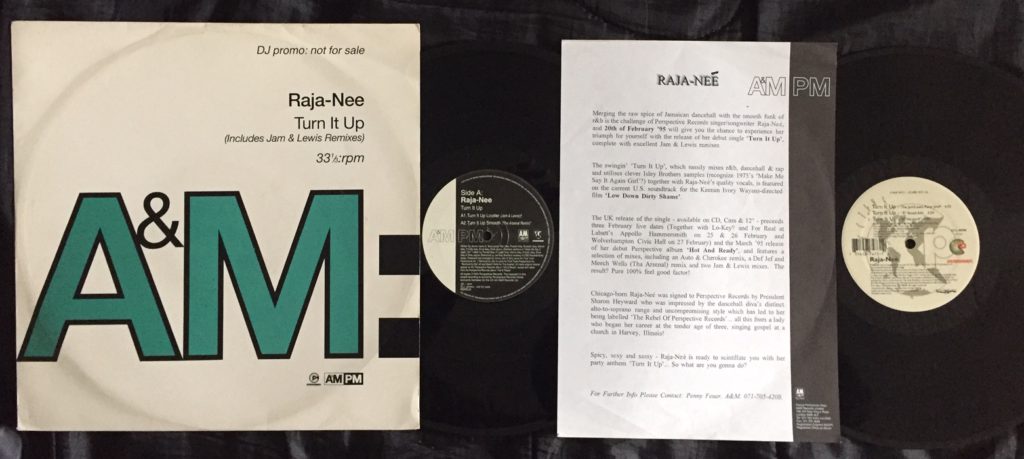 ---
01.30.23
JEEK! – Ragga (Hip-Hop Vocal Mix) – 12″ – Tribal America – 1993
Bonkers 'vocals'… hijacked, from where? I forget.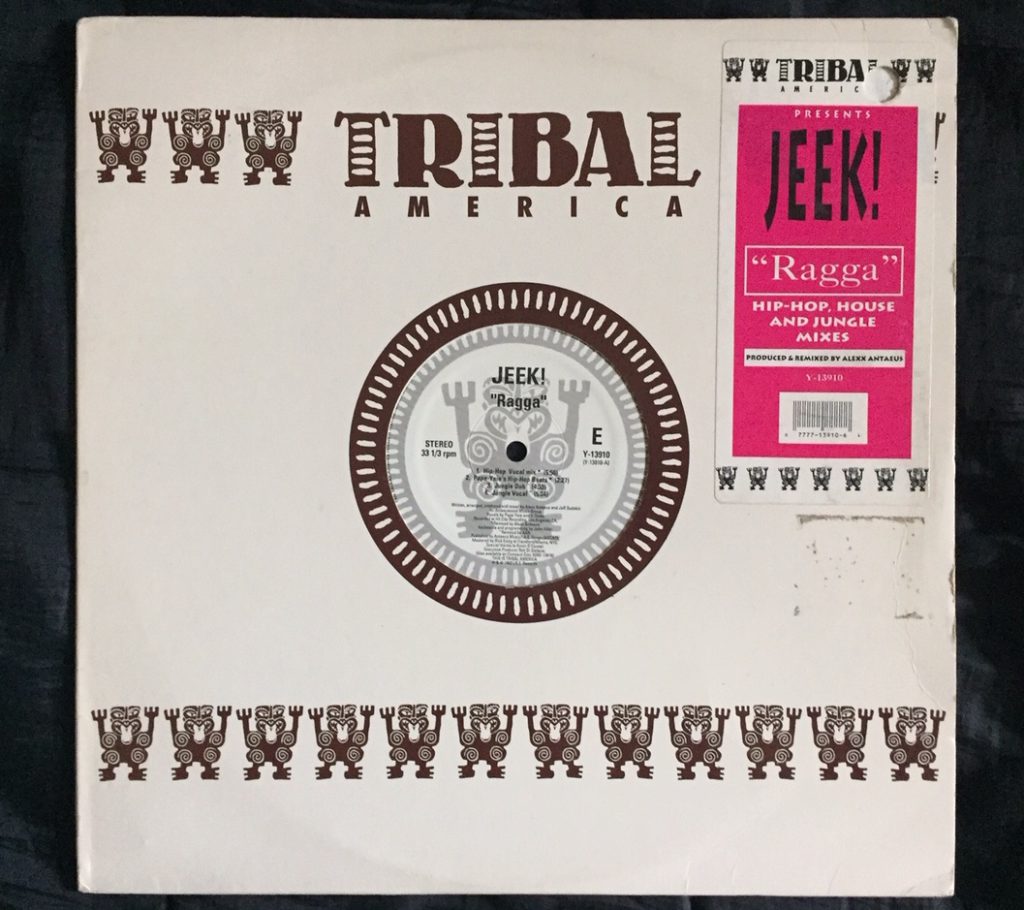 ---
01.35.17
JONI MITCHELL – Night Of The Iguana – Shine, CD only – Hear Music – 2007
The lady is a musical goddess and I'd like to think this isn't the last album of new material she will get to write and release, but…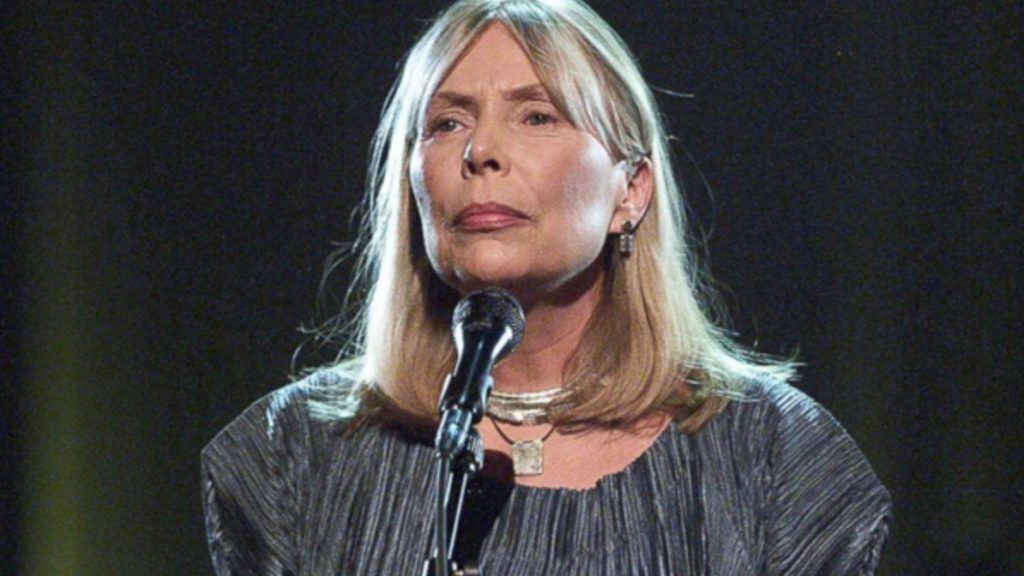 ---
01.39.44
DAVID SYLVIAN – Taking The Veil – (A Little Girl Dreams of) Taking The Veil – 7″ – Virgin – 1986
True, if possibly irrelevant, but the double album this track leads off (Gone To Earth) used to often be my bath music in the late eighties. Gone to soak.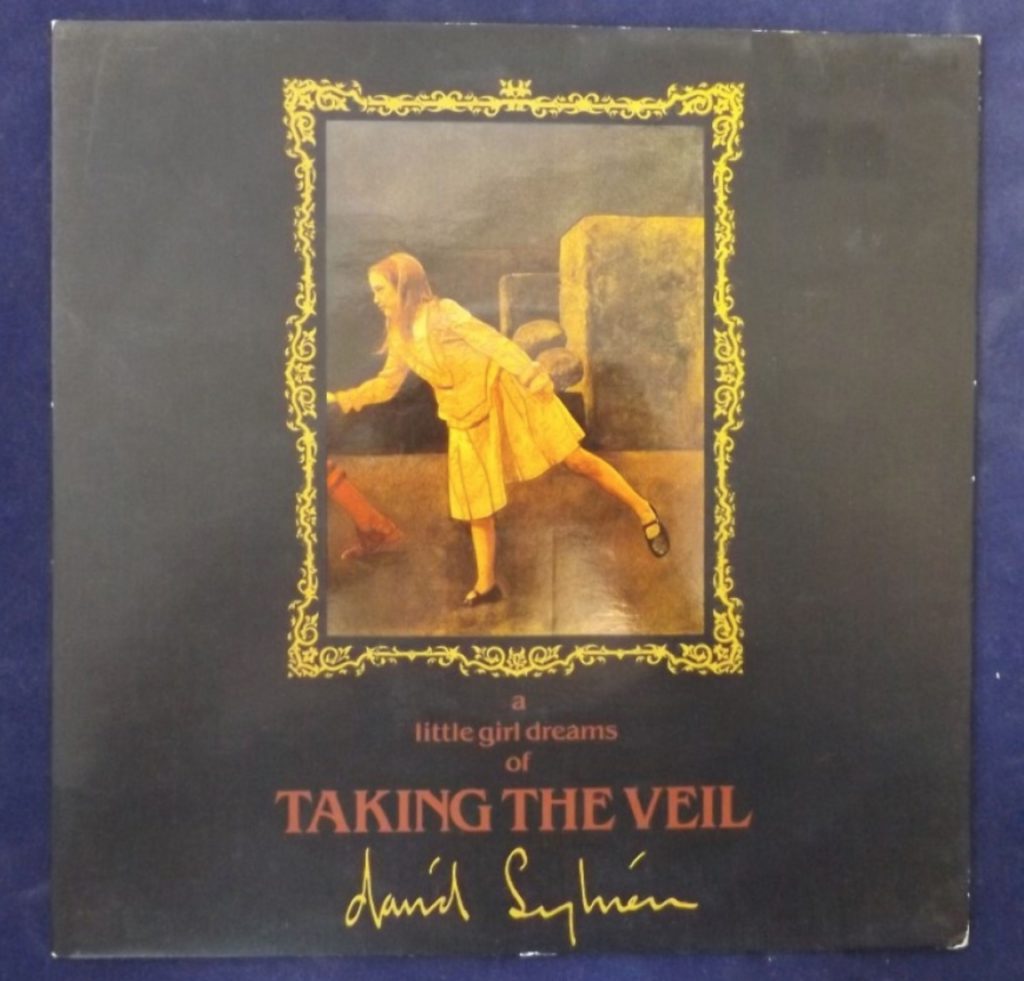 ---
01.44.07
JOANNA NEWSOM – Only Skin * – Ys, 2LP – Drag City – 2006
Have harp, will travel… a few hundred years back in time! Joanna's world is a strange one, and off the top of my head right now, I can only think of two longer tracks that might surface on 41 Rooms.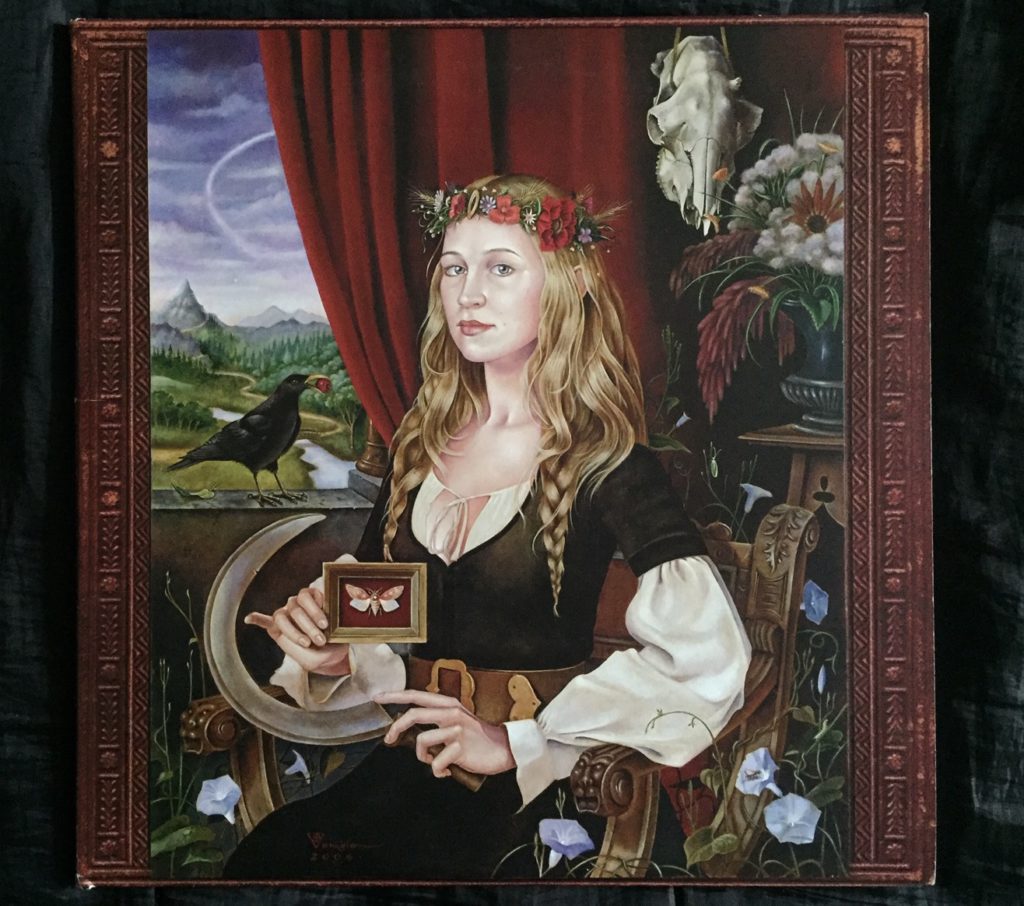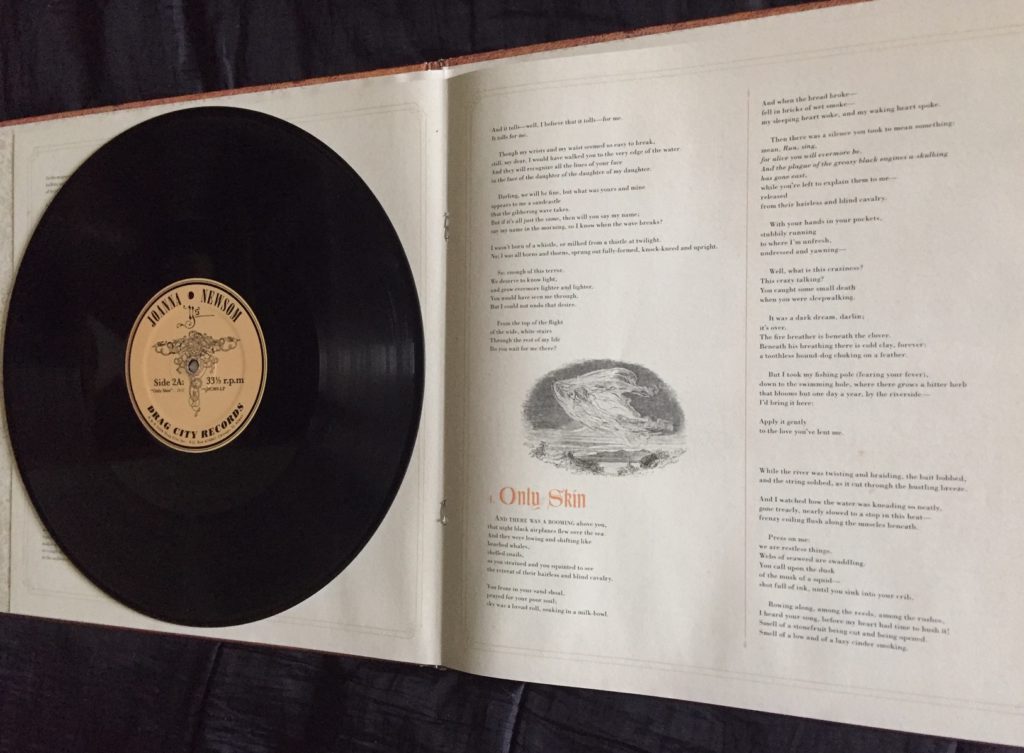 ---
Sunshine and balcony cobwebs in view… as this show's coming together finishes doing just that.
Show 62 surfaces on December 2.
Dec