41 Rooms, Playlist 45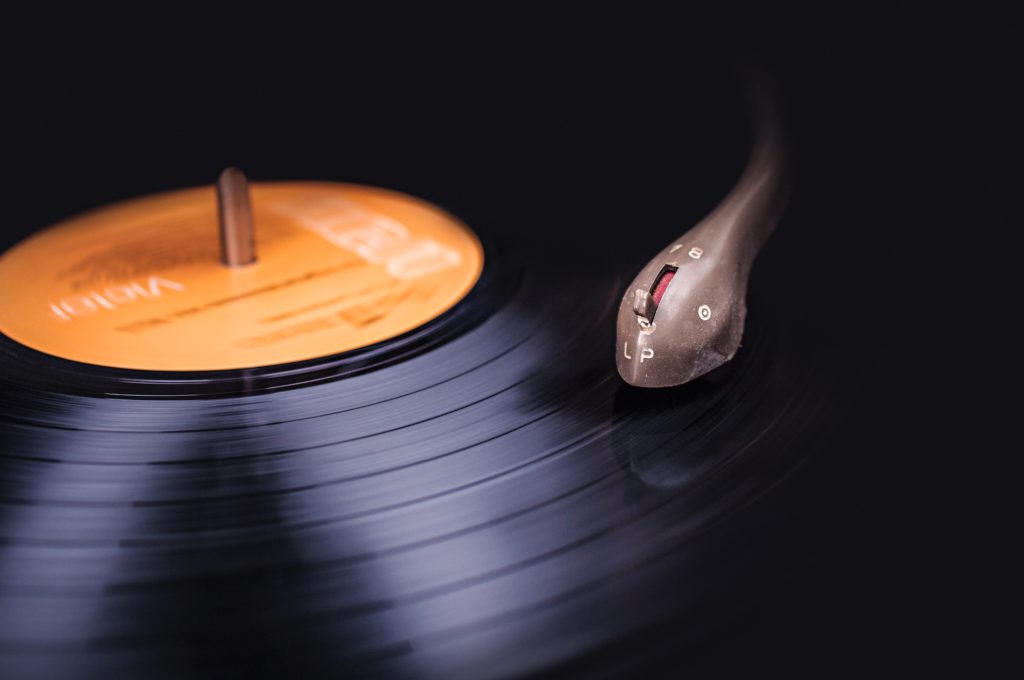 41 Rooms, Playlist 45 is 90% vinyl friendly. Near perfect. 
---
Tracks marked * have been given a tiny (or sometimes, slightly bigger) 41 Rooms 'tweak'/edit/chop/etc…
---
Lyric of Playlist 45: 
Their styles and the worlds they've written in feel lifetimes apart but it's a dead heat between Hal David and Alex Turner.
---
00.00
(Intro) THE FLAMINGOS – Stars (Edit) – Unreleased demo – 1983 Episode #1 for info.
---
00.41
NEW ORDER – Chemical * – Republic, LP – London – 1993
'So good you could almost eat it' spouted Simon Mayo when spinning this track on BBC Radio 1 to preview the album's initial release.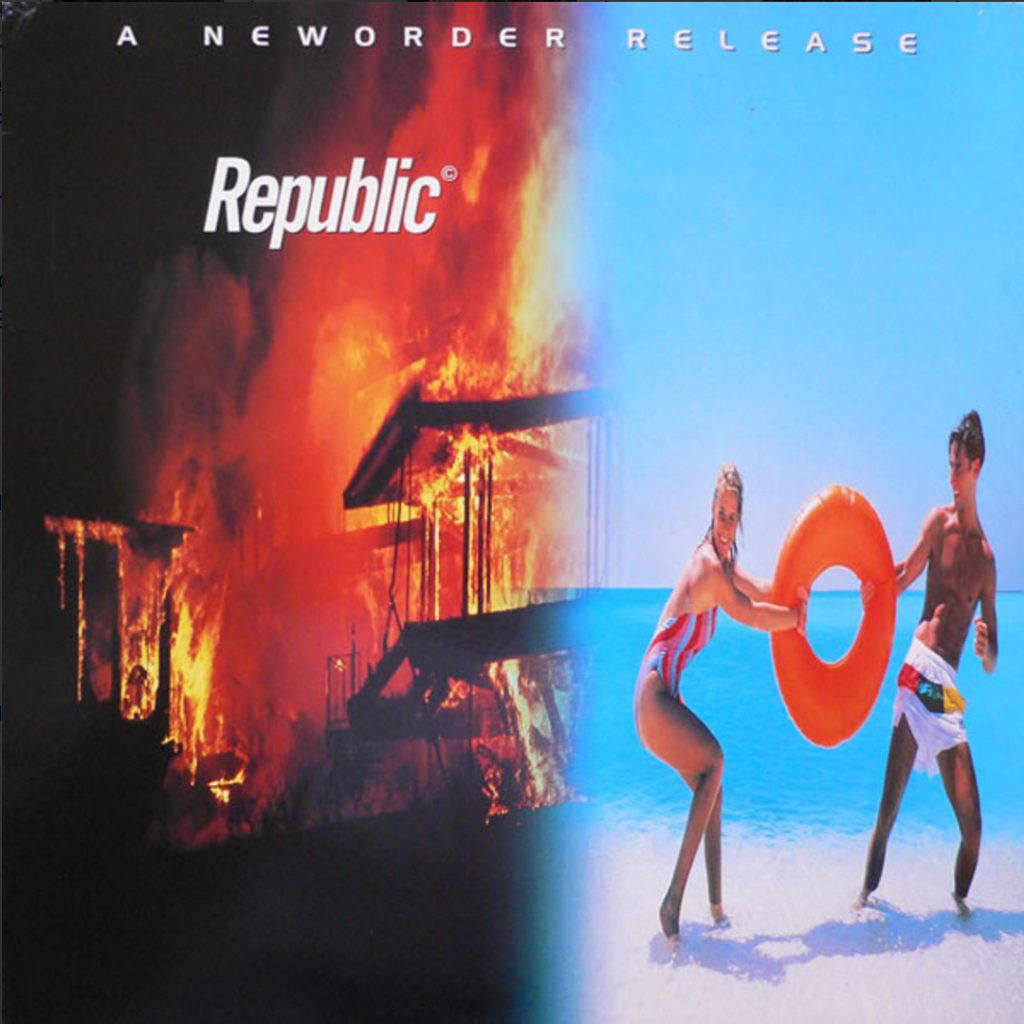 ---
04.32
ATOMIC ROOSTER – Devil's Answer – 7″ – B&C Records – 1971
For a crew of first generation long haired rockers they could knock out the odd cracking funky vibe tune.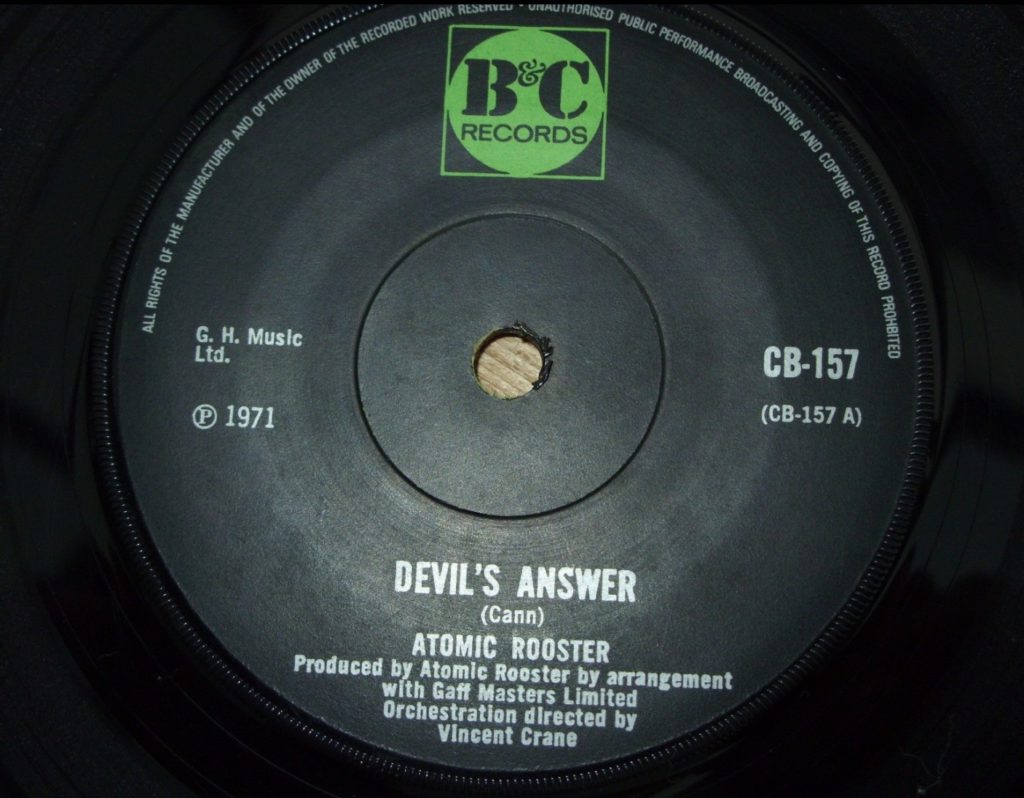 ---
07.40
BILL NELSON – Glow World – Chimera, mini LP – Mercury – 1983
A bit too old to have embraced punk full on but organically he tapped into the times that followed.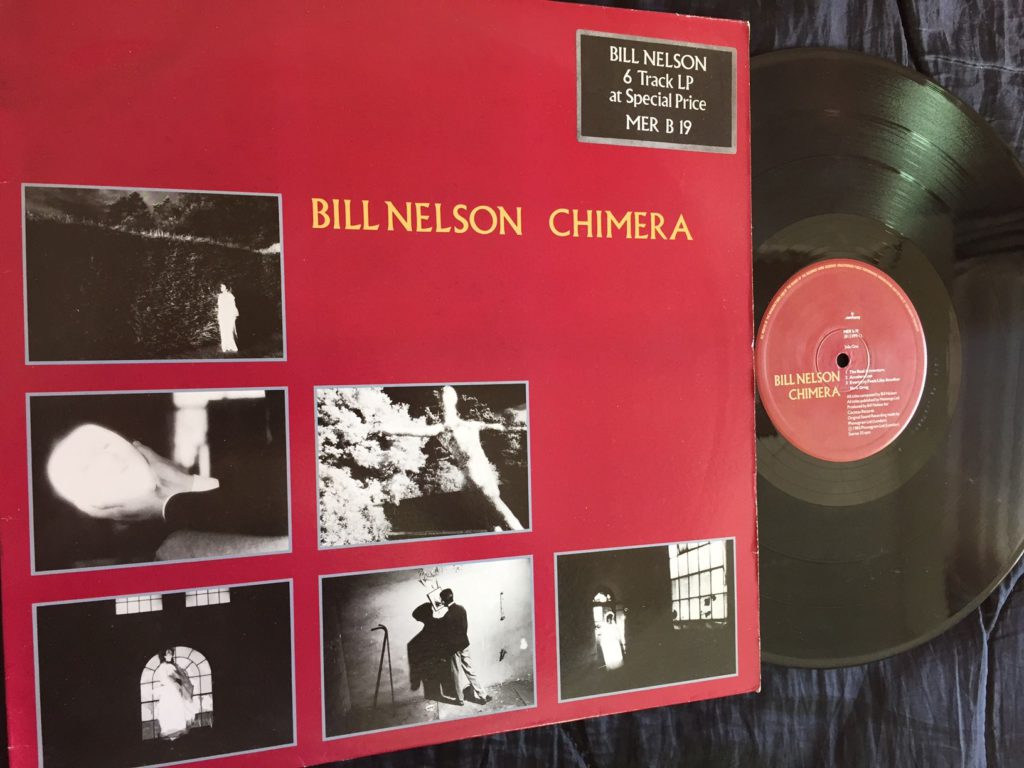 ---
11.12
PORTION CONTROL – Crash Weight Gain – Hit The Pulse, mini LP – In-Phaze – 1983
Absolutely my kind of electronic music in the early-mid 80s.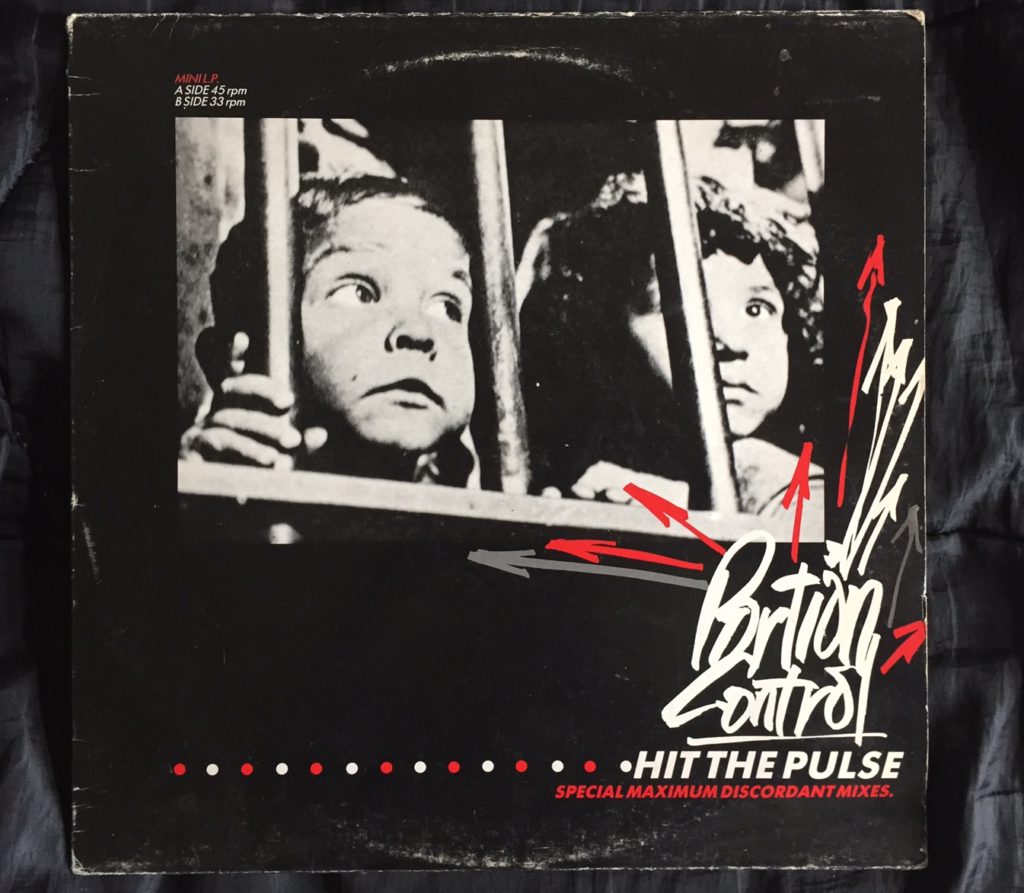 And here's a video still of them (well, John anyway) performing the above track at Winkles, Bedford, April 29, '84.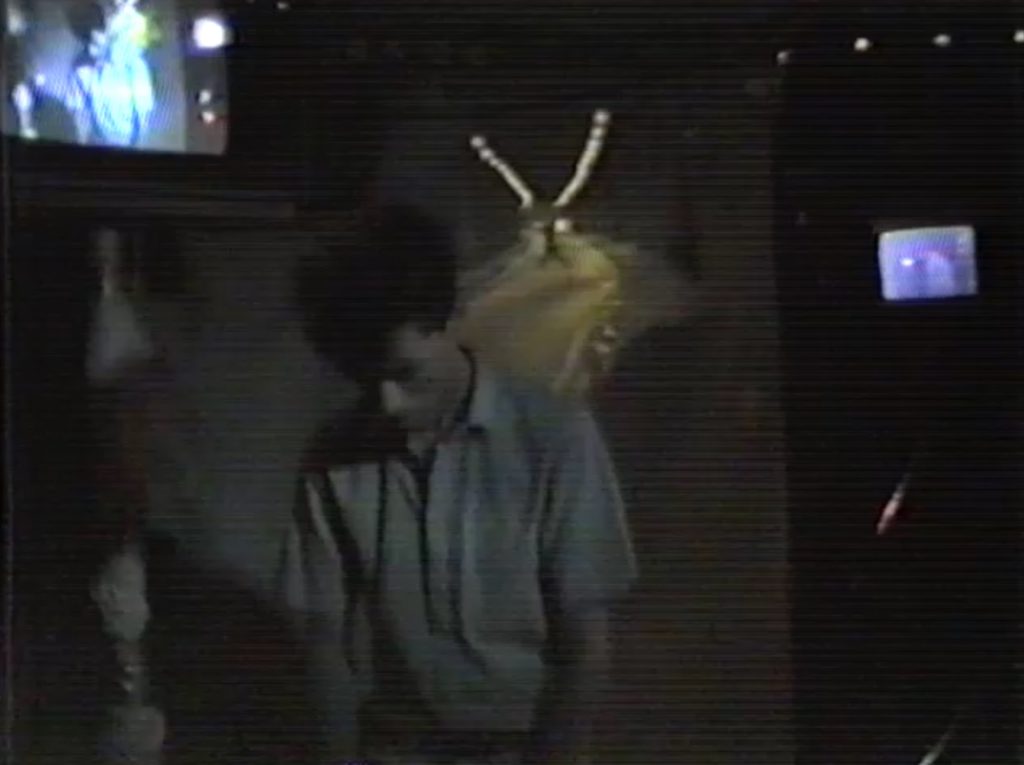 ---
14.08.
GOLDEN TEACHER – Dante and Pilgrim – Bells From The Deep End, 12″ EP – Optimo – 2013
They may be in the present but there's a major look to the past, to Giorgio Moroder and post punk to start with.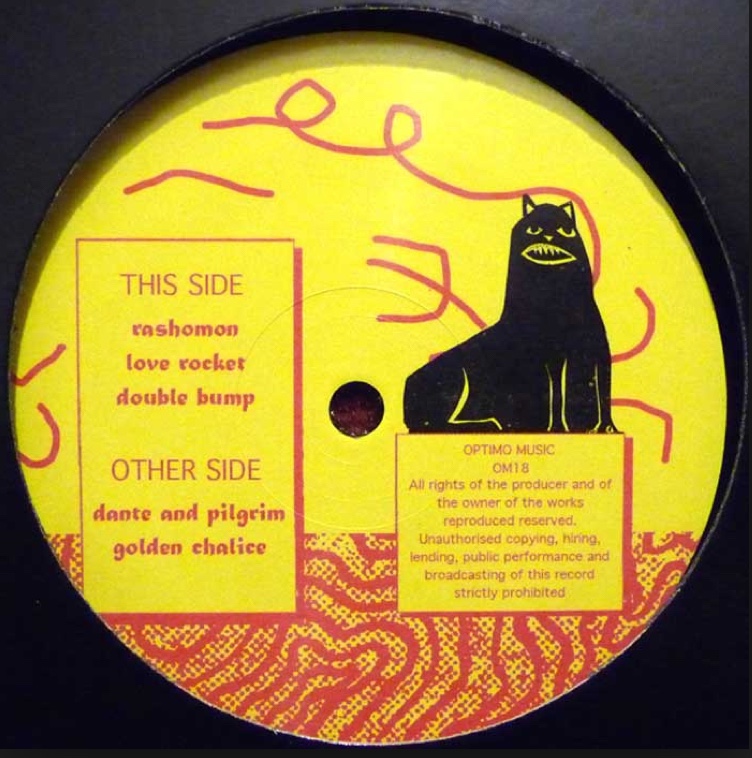 ---
21.07
PAUL HAIG – The Only Truth – 7″ – Les Disque Du Crépuscule – 1984
For a label known for its quality, it seems getting the E acute on the label name was a stroke too far back then. Thankfully, Haig sang on regardless.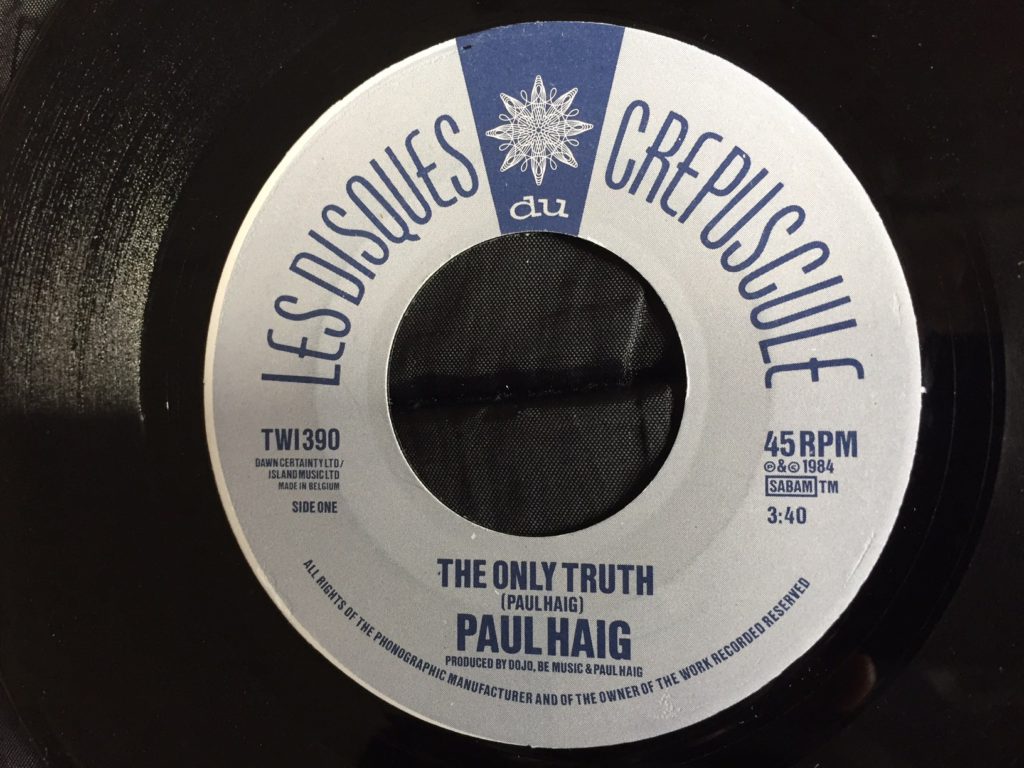 ---
24.41
CUD – Spanish Love Song – Asquarius, LP – A&M – 1992
A crooning vox in an indie band, particularly effective here. Back in action and touring in 2017.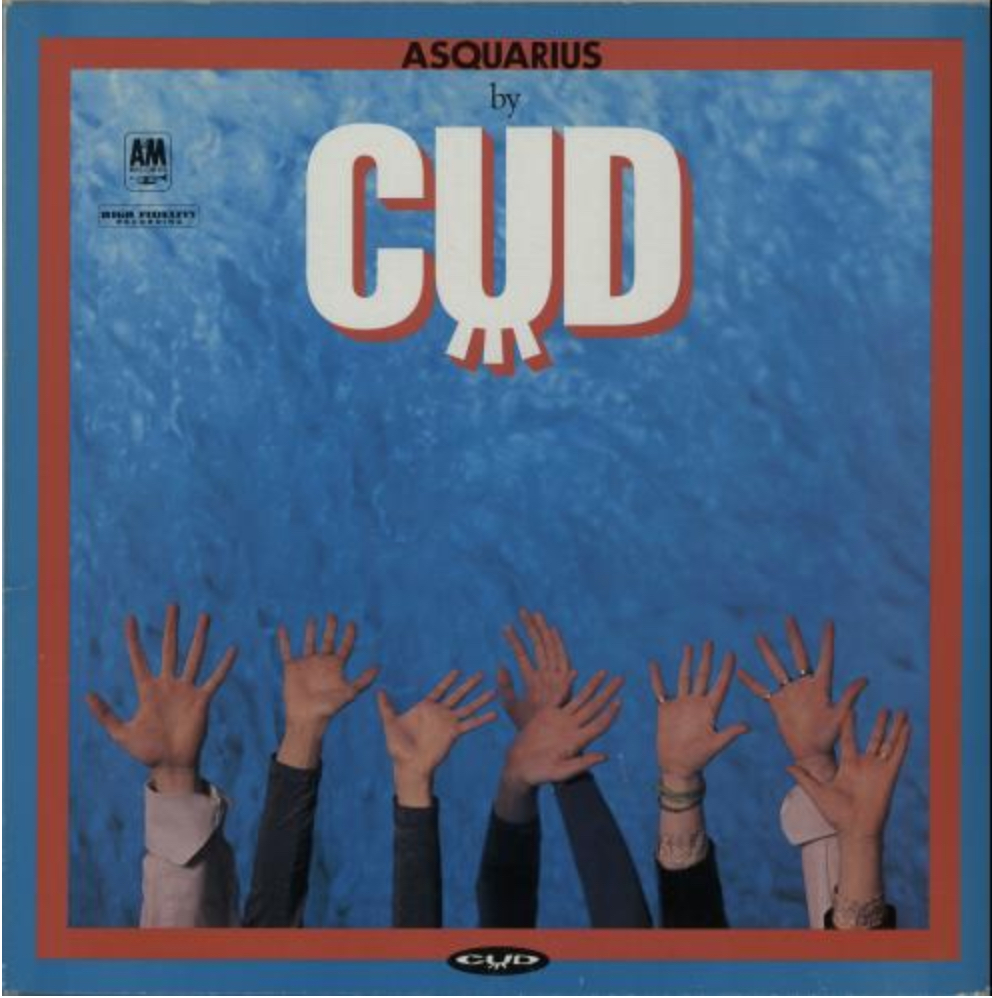 ---
28.02
ECHO AND THE BUNNYMEN – Rescue – Crocodiles, LP – Korova – 1980
Mac leads, where a great deal of others have followed.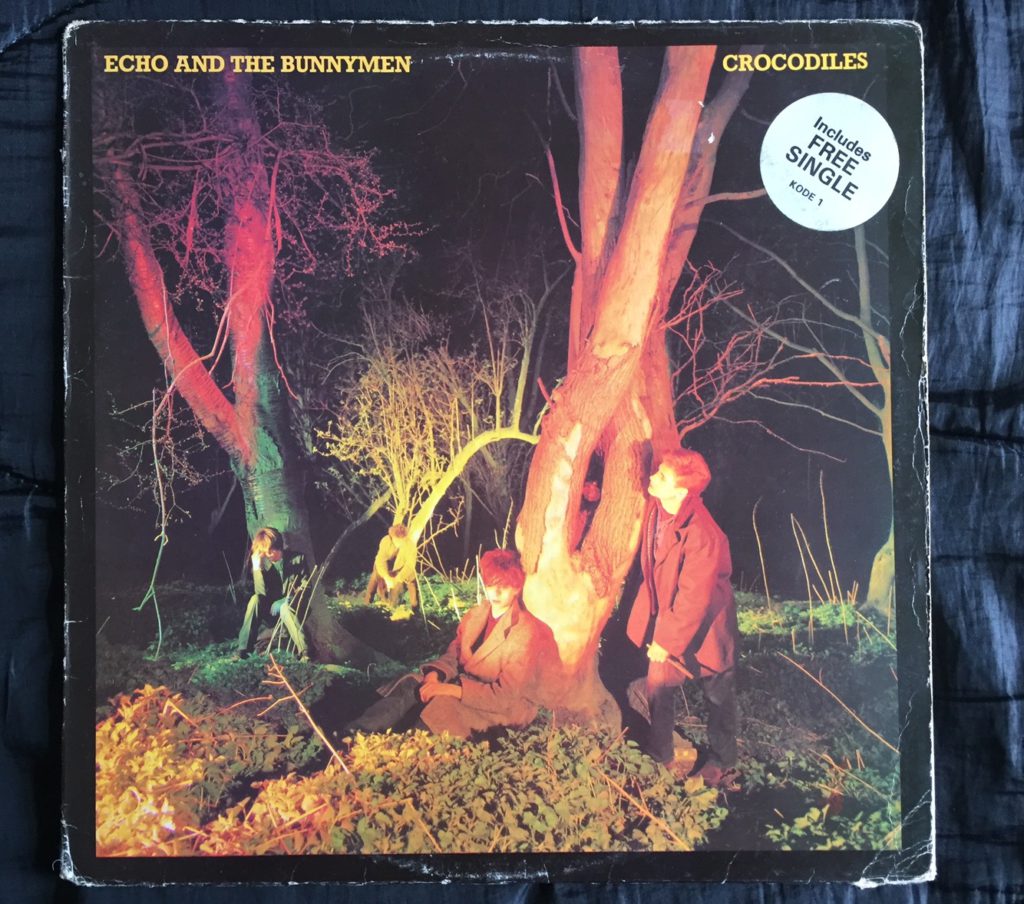 ---
32.08
ABECEDARIANS – The Misery Of Cities – Eureka, LP – Southwest Audio Reproductions, LP – 1986
Even with their involvement in Factory Records, I didn't notice this trio at the time but if I had I would have definitely spun this tune in our club and it marks their second appearance on 41 Rooms.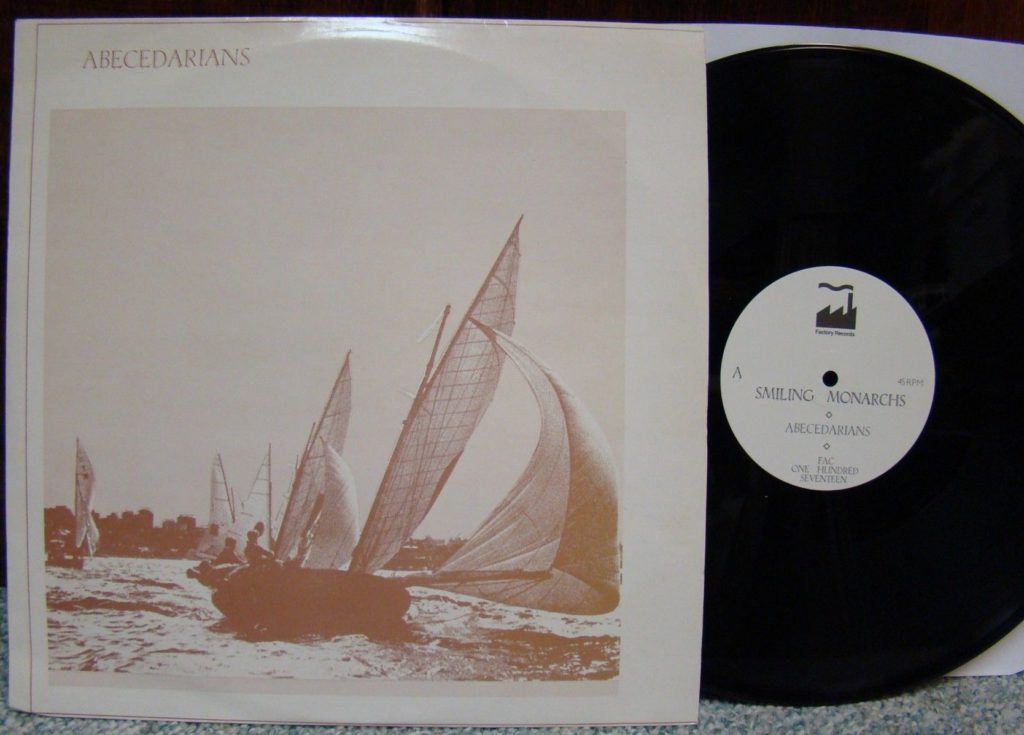 ---
36.11
BOURBONEZE QUALK – Northern Soul – (session track) – 1987
From the band's only ever radio session for the great John Peel.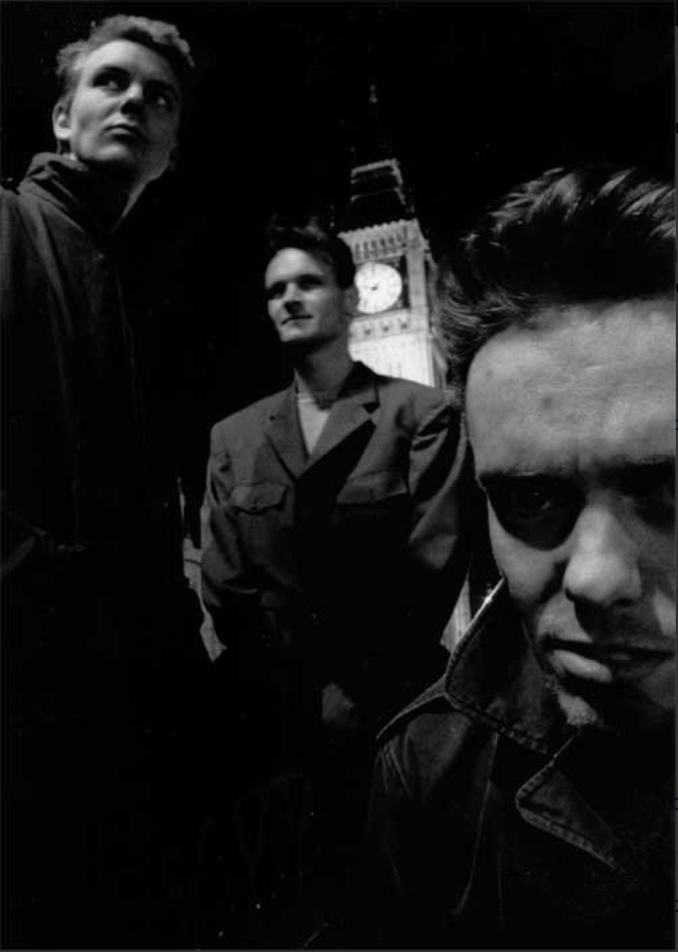 ---
30.07
THE FLAMINGOS – The Search (Is Failing) – Unreleased demo, Vibrasound  Studio, Sheffield – 1984'ish
Cliff (Peacock): 'I think I was channelling a character called 'moss' who was in a rocking chair in the film. He'd been traumatised by what he'd seen when the injuns took Natalie Wood. It is a bit vague as a reference but it is probably true given what I can recall about the film and explains the weird lyrics – well almost. Nothing is that simple. My friends and I used to meet up in an old abandoned hut on the edge of Farmland outside our estate. We used to sit in our den, burning candles, plotting the end of the world and listing people we hated at school – just old fashioned juvenile stuff. Anyway, we decided to stop meeting up as someone else had been there (in our secret place!) but not before burning it to the ground. We came back the next day or soon after to look at the smouldering ruins – we'd done a good job. That's kids for you – we didn't have the internet back then so we made our own entertainment. The film and this event are kinda mixed up in the wash'.
Dave (Summersgill): 'It was to have been the third track on This Heat (12″ on Rorschach Testing) but we ran out of time and couldn't get the same feel, so it be came something very different. We took out the keyboards, and in a oner Cliff sang along to the bass. I remember playing the finished track to the guy who played the bass (name?) – he'd recorded his track to the keyboard parts. I sensed he was none too pleased with the outcome (wasn't he from some cool Sheffield band?). Priceless… I have a Vibrasound receipt somewhere. Stuart (Skinner, Vibrasound owner) said he'd had some Scandinavian band in called A-ha. They'd just signed a deal and had just finished recording their first single and we were the next session in'.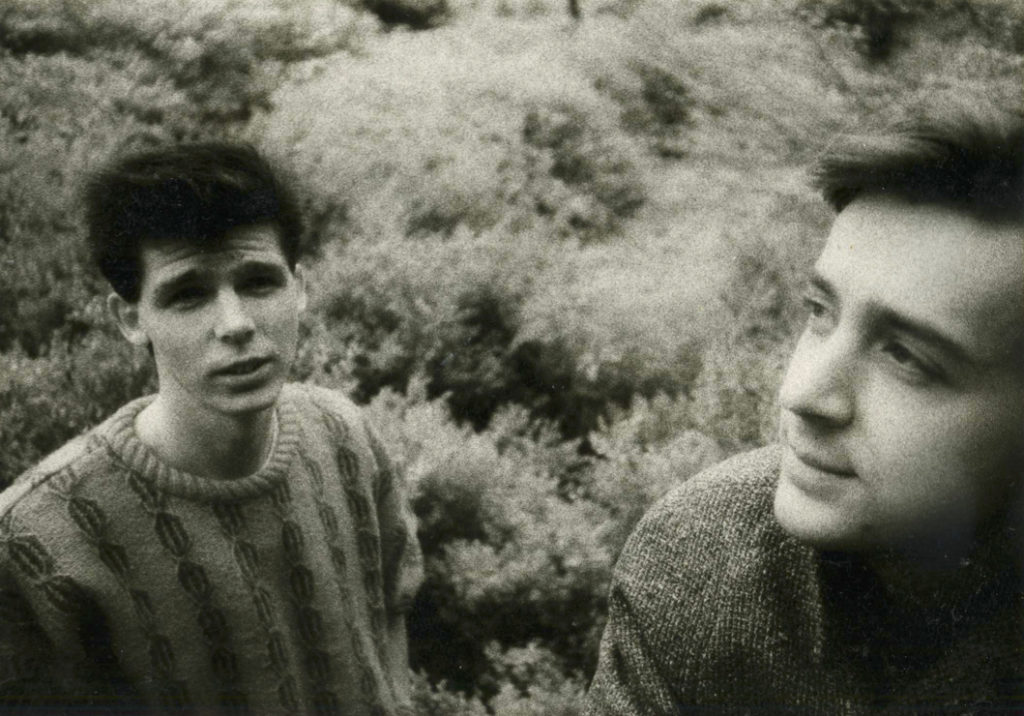 ---
42.23
DIONNE WARWICK – A House Is Not A Home – Make Way For Dionne Warwick, LP – Scepter – 1964
Old skool beauty.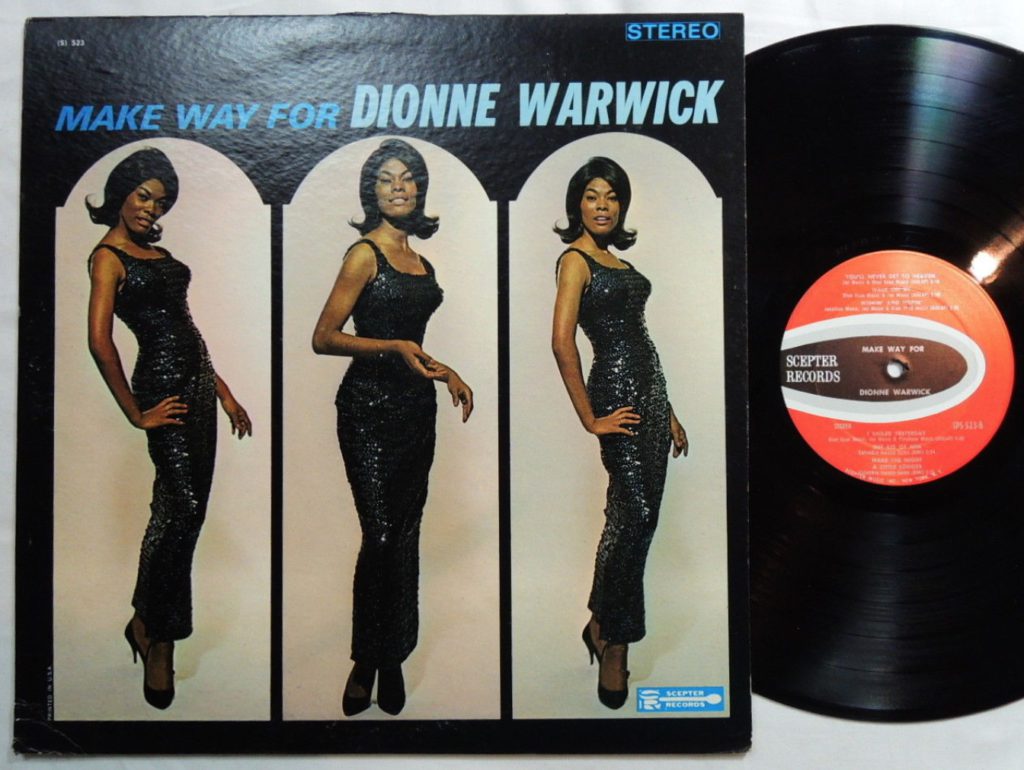 ---
45.27
EDDIE HOLMAN – I Love You – Lonely Girl, LP – ABC Records – 1969
Memories of Saturday night 'discos' at Bedford Rugby Club in 1975 and '76 and two of this man's records, though this US hit isn't one of them. To this day, a voice that soars as much as it did back in 1969.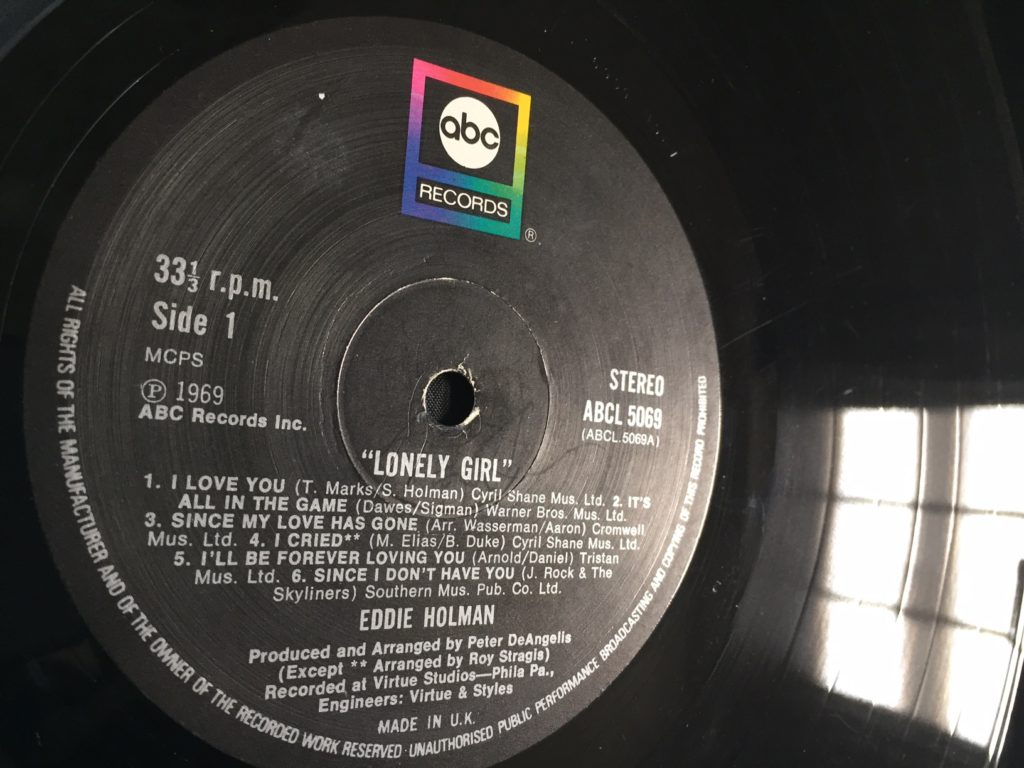 ---
48.36
TWIN SISTER – All Around And Away We Go – 7″ – Domino – 2010
Actually a girl and four guys… and a vocal that sounds like it went through a thick mesh. Nicely weird.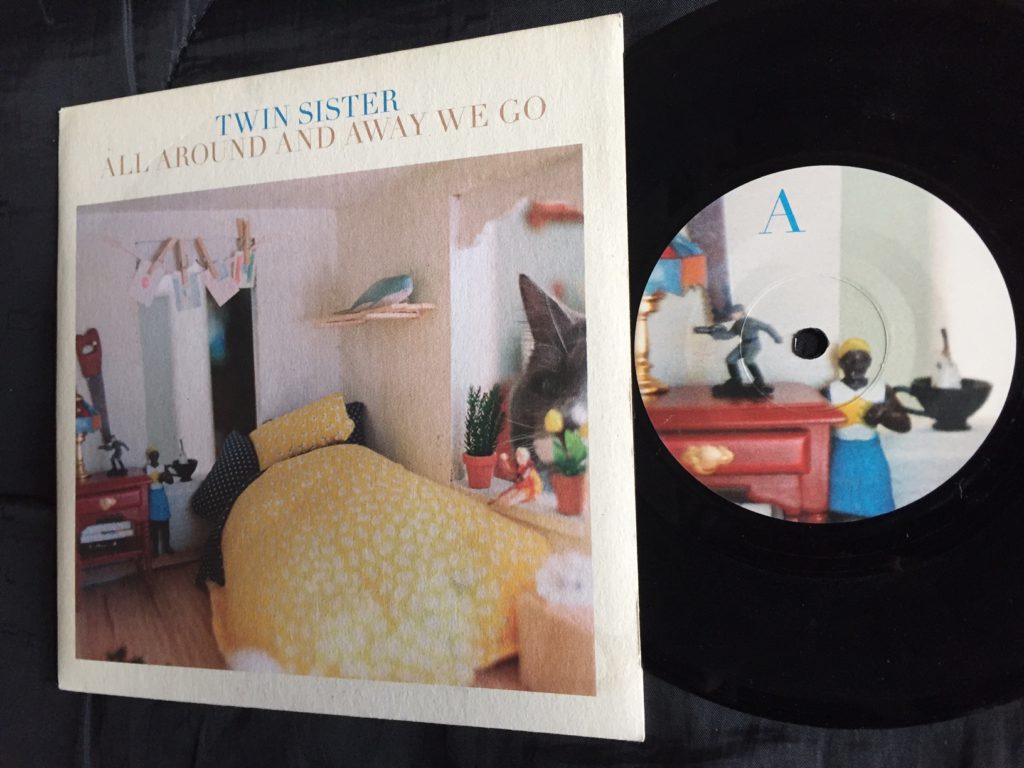 ---
52.47
GNAG OF FOUR – What We All Want – 7″ – EMI – 1981
Solid Glod!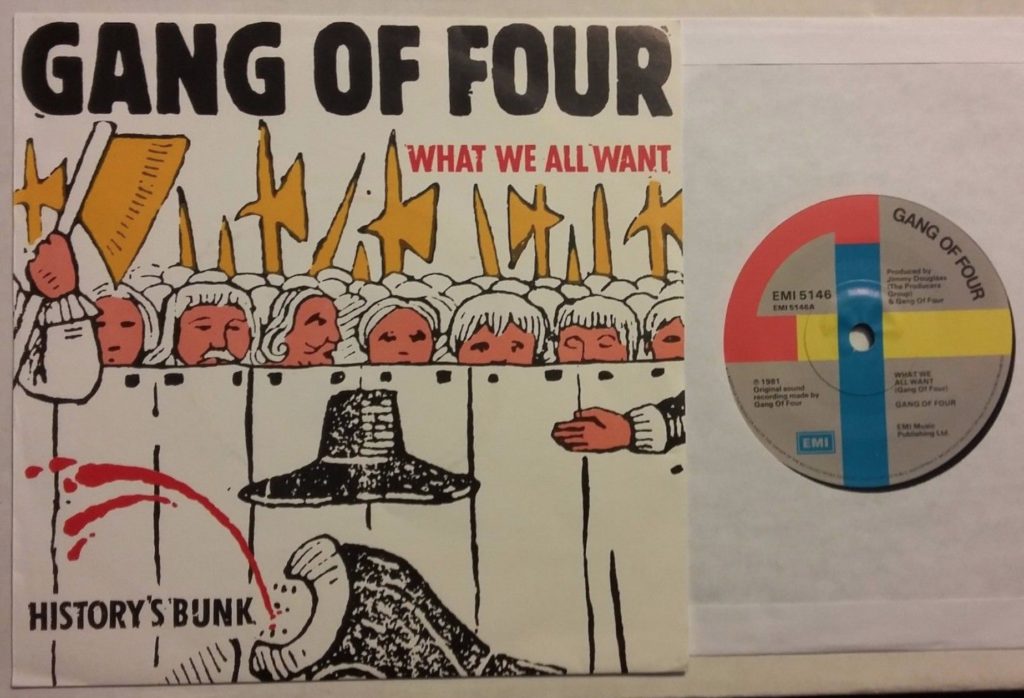 ---
57.40
SHRIEKBACK – Lined Up (Disco Mix) – 12″ – Y Records – 1983
And more Solid Gold! Another for the 'Not Already Spun At 41 Rooms?' box. A massive tune in our tiny club back in the day. Still sounding very fresh.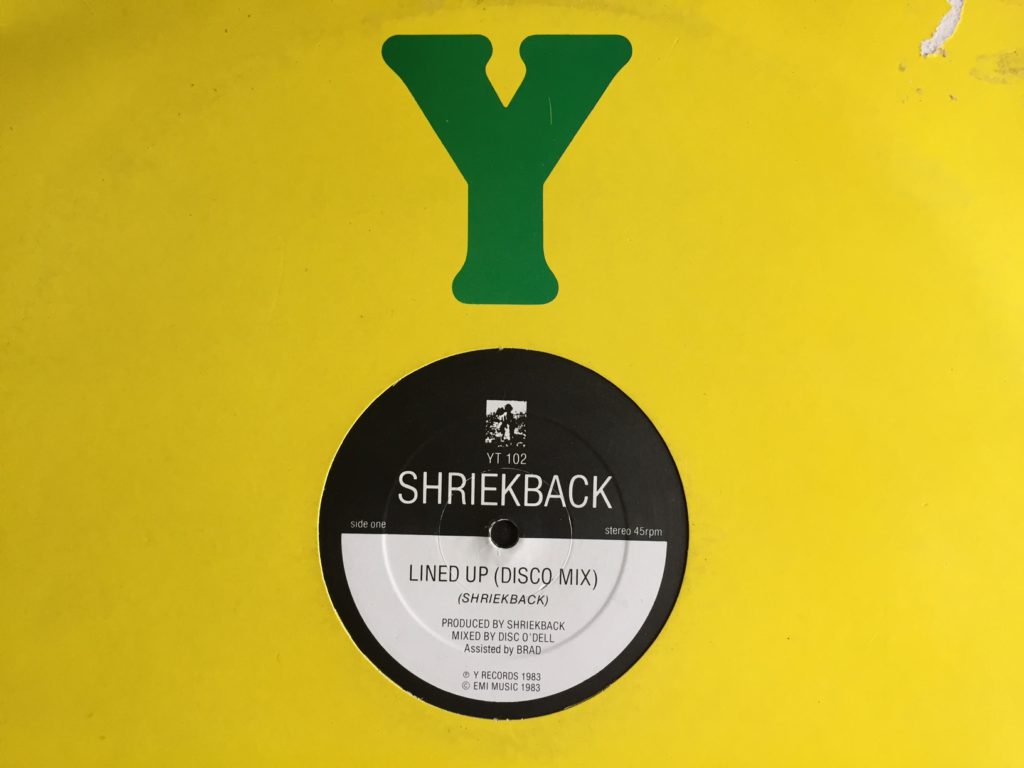 ---
01.02.27
SHIPS – You're Gonna Feel It – Split 7″ – Synth Eastwood – 2012
Split with fellow Irish act, I Am The Cosmos and the only release on this label. Dunno how many copies there were… but I'd like one.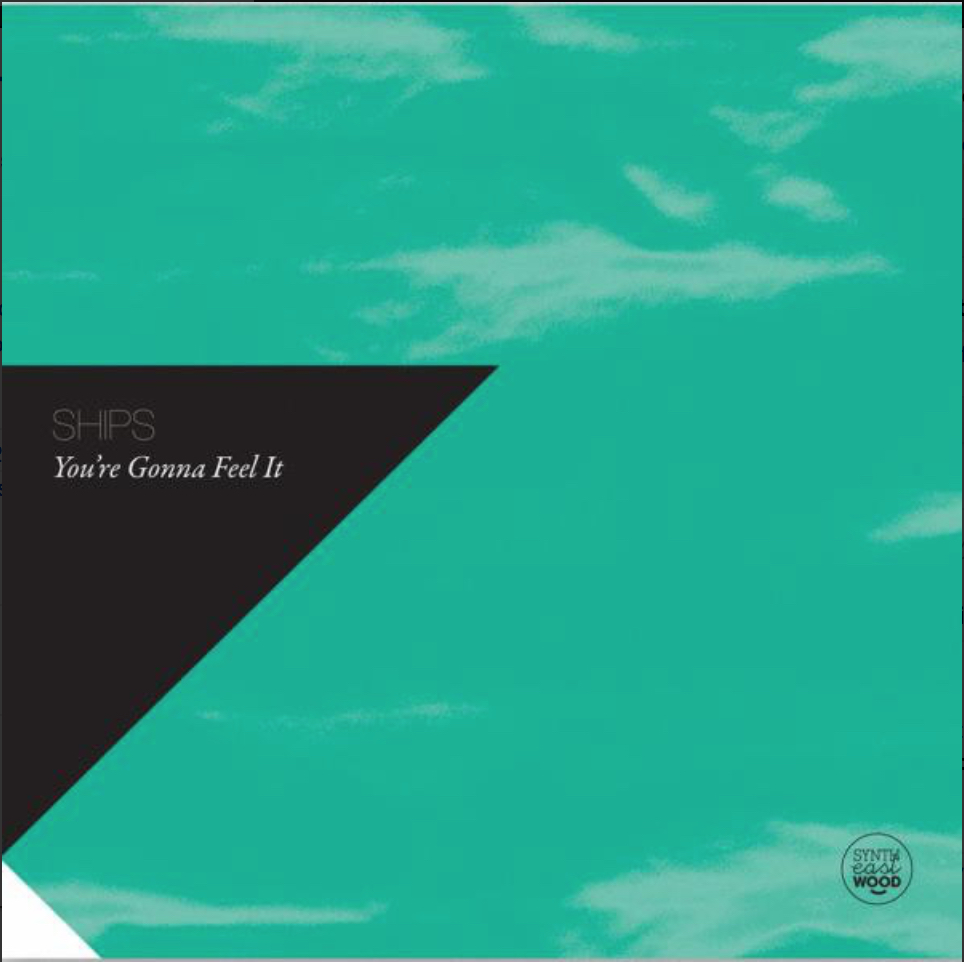 ---
01.07.08
TWO OF A KIND – Happiness (Dub) – 12″ – Housetime Records – 1987
In look and sound, very obviously a subsidiary of Trax Records.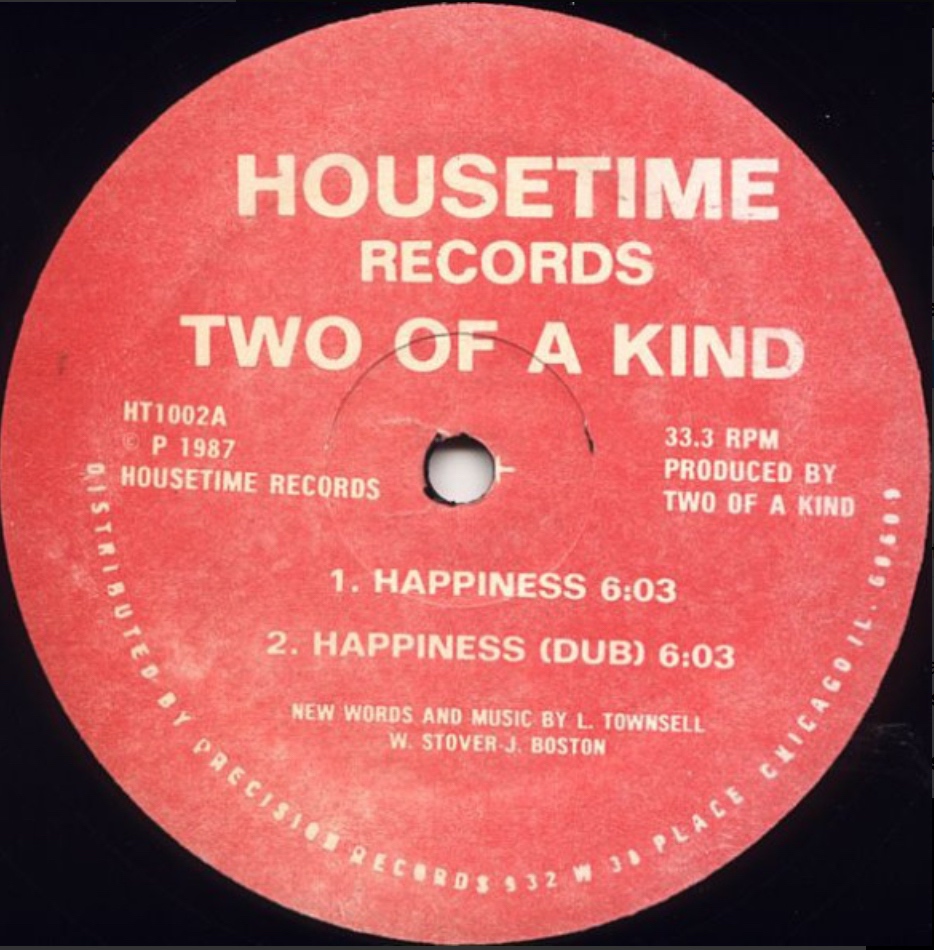 ---
01.11.48
NU CIVILIZATION – Revelations (Club Mix) – Self-titled 2LP – Vinyl Solution – 1993
I remember this breaking out of a dead of night Kiss FM radio, house show. Sounded a bit radical sat next to some more 'formulaic' tunes.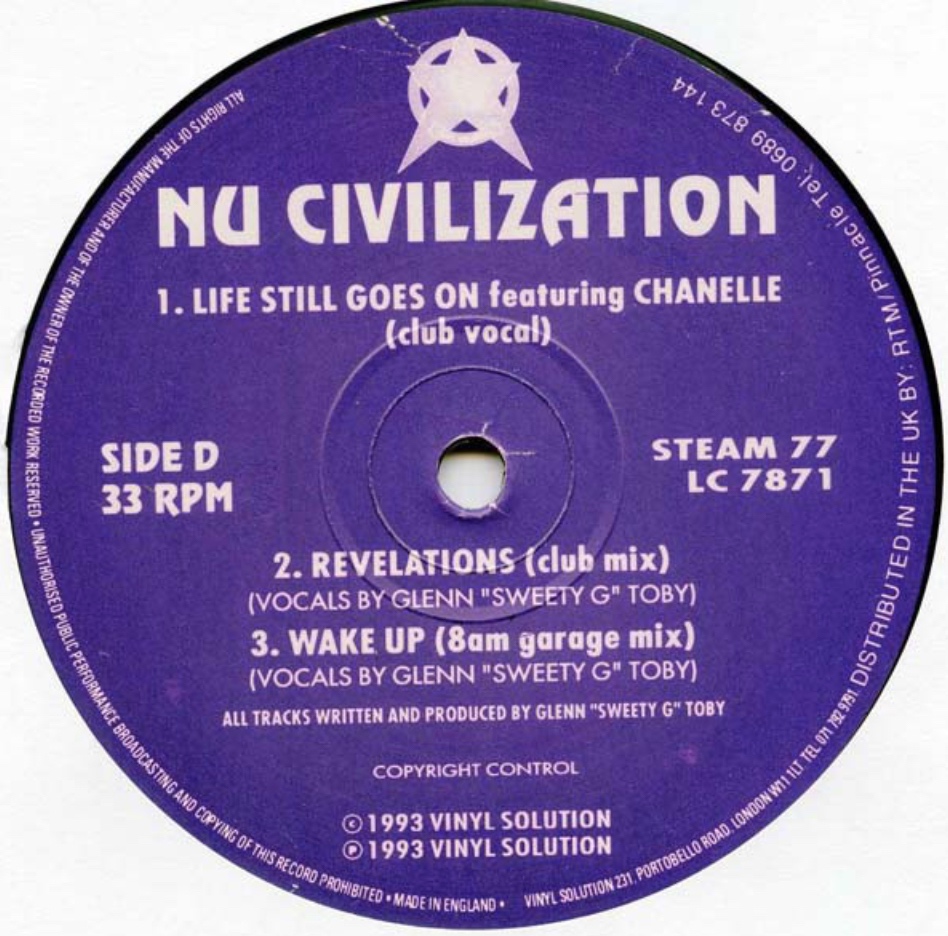 ---
01.15.59
FREEBASS – You Don't Know This About Me – Download only – ???
Three bass players – get it? A brief project primarily involving Peter 'Hooky' Hook, ex-Smith's Andy Rourke, the Stone Roses's Mani, plus guest vocalist, Tim Burgess (and not Gary Briggs, below) awayday'ing from the Charlatans with a bit of a Billy Idol/Pete Murphy thing going on. I say 'primarily', coz Rourke left at some point and others came in, so who's actually on this track beyond (safely) Hooky and Tim B, f*** knows.
The song was featured as the promotional music for the CNN interview show, Piers Morgan Tonight, which no doubt made for a decent payday.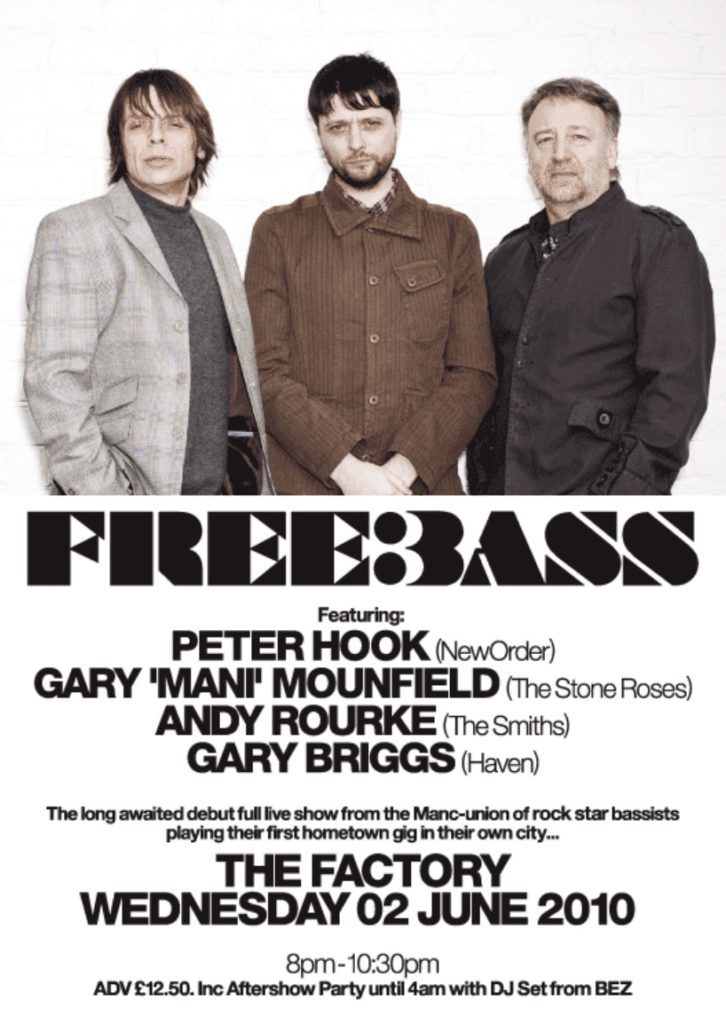 ---
01.20.32
CREAM – White Room * – 7″ – Polydor – 1968
Another of those singles I needed to have been five years older to have appreciated first time around but still a must have 7″ in my teens.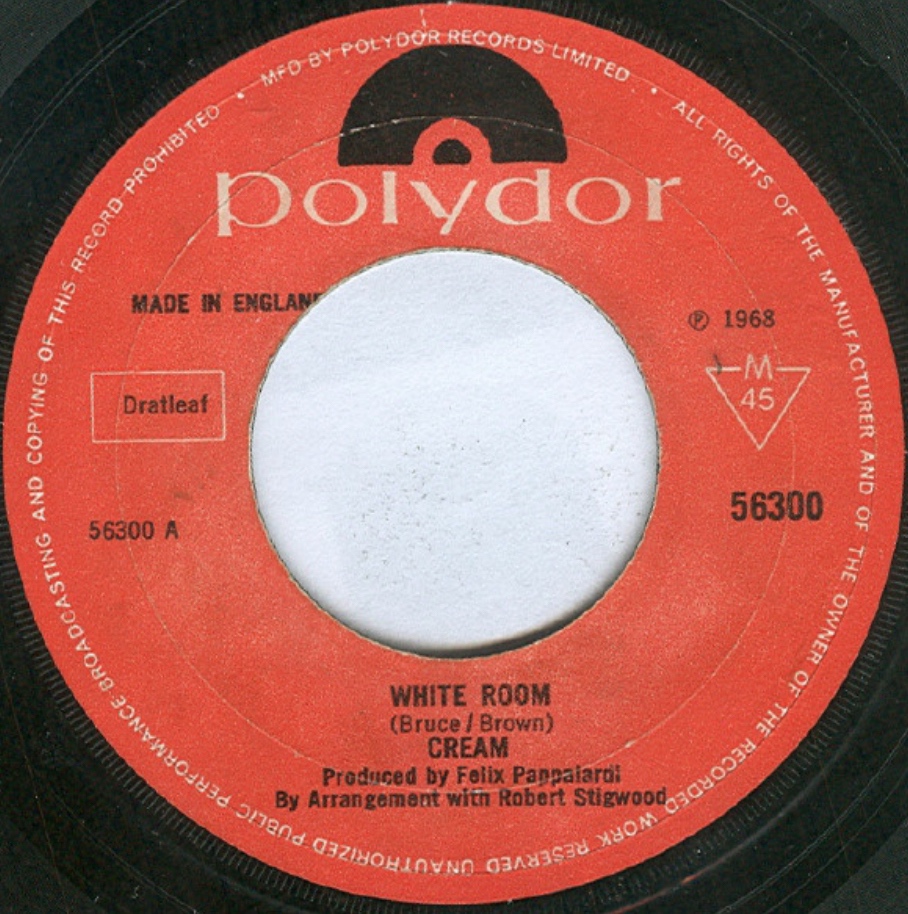 ---
01.23.46
ARCTIC MONKEYS – Fake Tales Of San Francisco – Whatever People Say I Am, That's What I'm Not, LP – Domino – 2006
'More point to a wedding disco, without a bride or groom… ' Yep, you know things aren't quite right.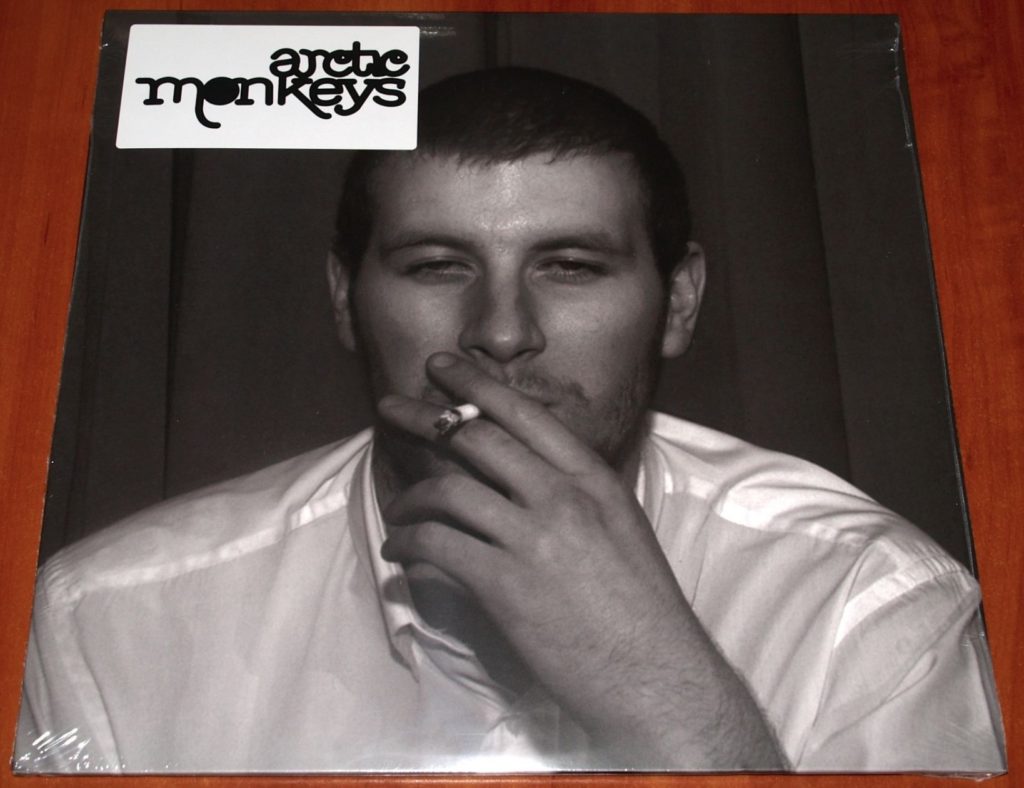 ---
01.26.37
JOSEF K – Heart Of Song – The Only Fun In Town, LP – Postcard Records – 1981
Utterly brilliant. Though one of many, it totally oozes early 80s post punk.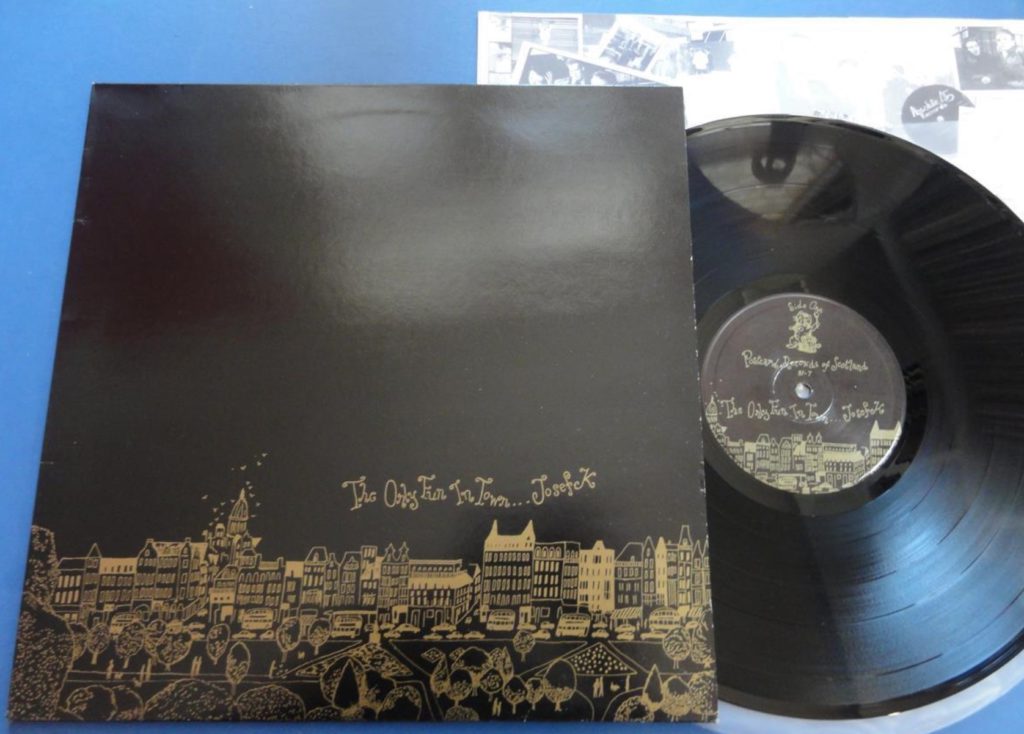 ---
01.29.24
TWANG – Sharp – 7″ – Ron Johnson Records – 1986
'All scrabbling, choppy six-stringed interplay and interference, over fluid bass foundations. "It's not babble", they seem to sing amidst the clever, controlled storm. And they're not wrong.' – Richard Boon, The Catalogue #44, Jan '87.
Saw them supporting the Shrubs at Bedford's Greyfriars International in Nov, '86… with the lead singer throwing a considerable wobbler of a fit at the soundcheck. No idea what was irking him and it wasn't what mate, Nigel Turner likely needed on his first promotion at this particular venue. All turned out fine though, being reviewed in the local paper, and possibly in the NME – according to yet another mate, Budge. Sharp… to the bottom of the glass.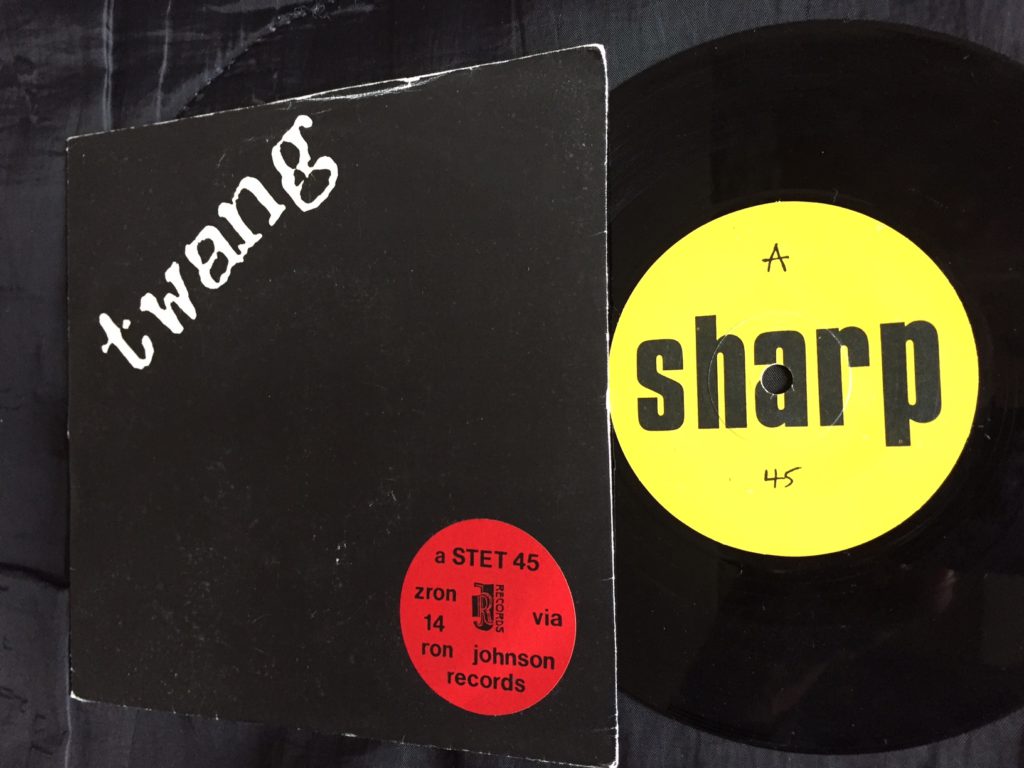 ---
01.32.29
SOUL COUGHING – Super Bon Bon (Propellerheads Mezzanine Remix) – 12″ – Slash Records – 1996
The sort of progressive house bizniz that made a lot of sense to me.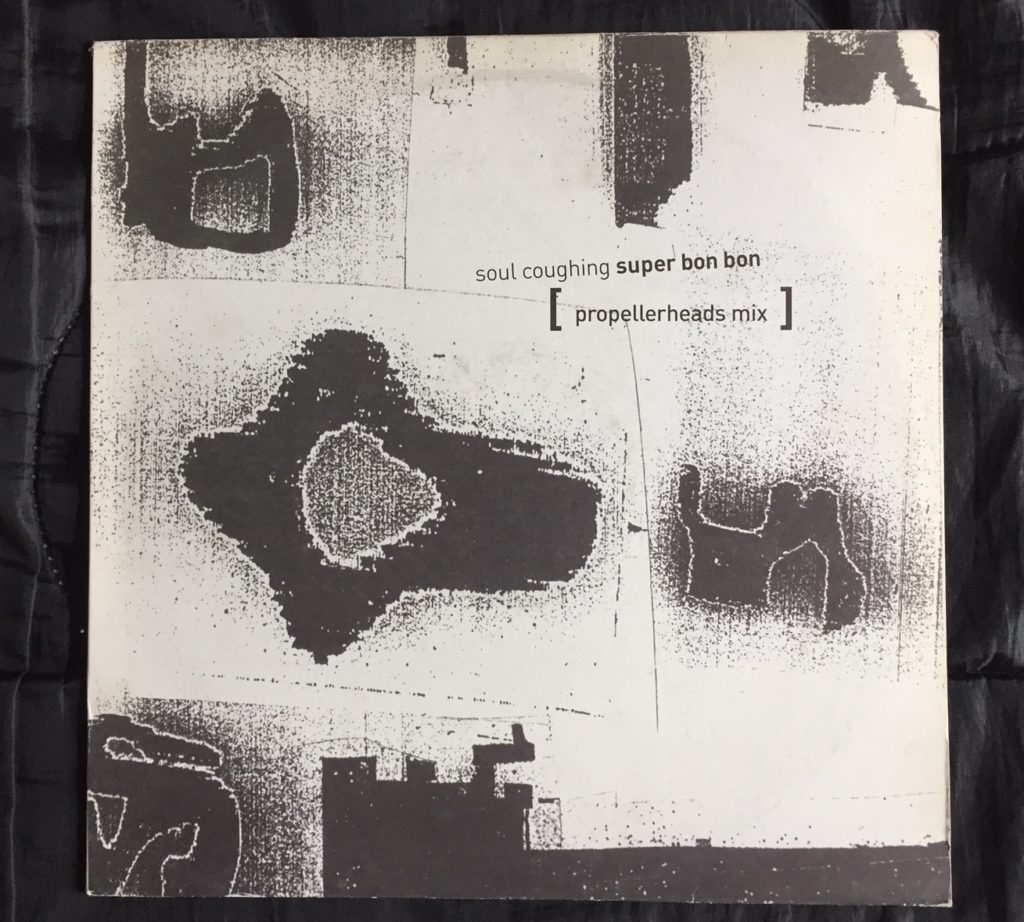 ---
01.38.03
SANDALS – Feet (Original Mix, edit) – 12″ – Open Toe Records – 1994
'London's latter-day beats return with more stream-of-consciousness rants backed by futuristic funk. Their own vocal mix features almost industrial beats, a great double baseline, a borrowed "Get your feet back on the ground" hook,  and dubbed up sax and flute themes. The excellent Slam remix is a deep and moody acidic throb with hard hitting techno-ish percussion, while The Dust Brothers speed things up for a wild boomy dub.' – Andy Beevers, Record Mirror (Music Week), 19.2.94
If they hadn't been called Sandals I suspect this single wouldn't have been called Feet.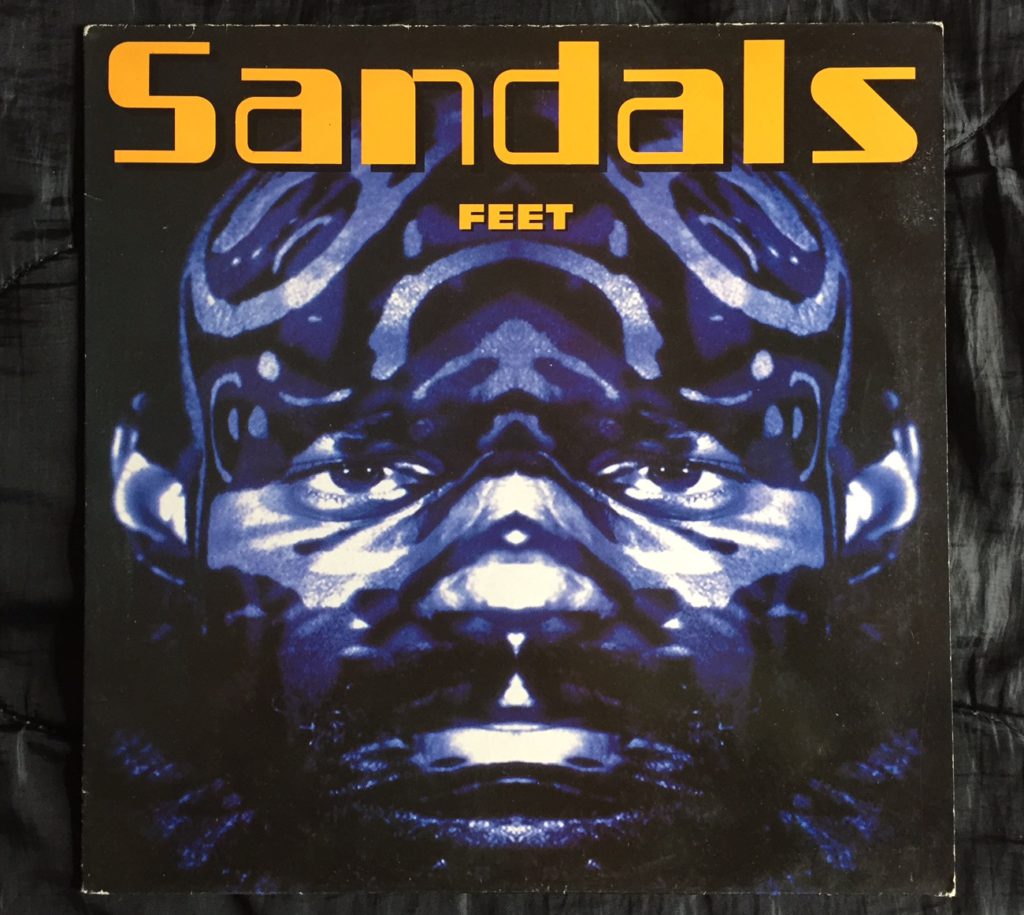 ---
01.42.14
MARY LOVE-COMER – Come Out Of The Sandbox (12 Shades Drum Edit) – ? – ?
The slower 7″ version that surfaced in 1987 was likely the take that the lady herself was knocking out in her and her husband's own church in Moreno Valley, California and it will have its day here at some point but for now we'll praise 12 Shades for this fab, uptempo workout. At one point it was briefly searchable on Soundcloud… but it isn't anymore.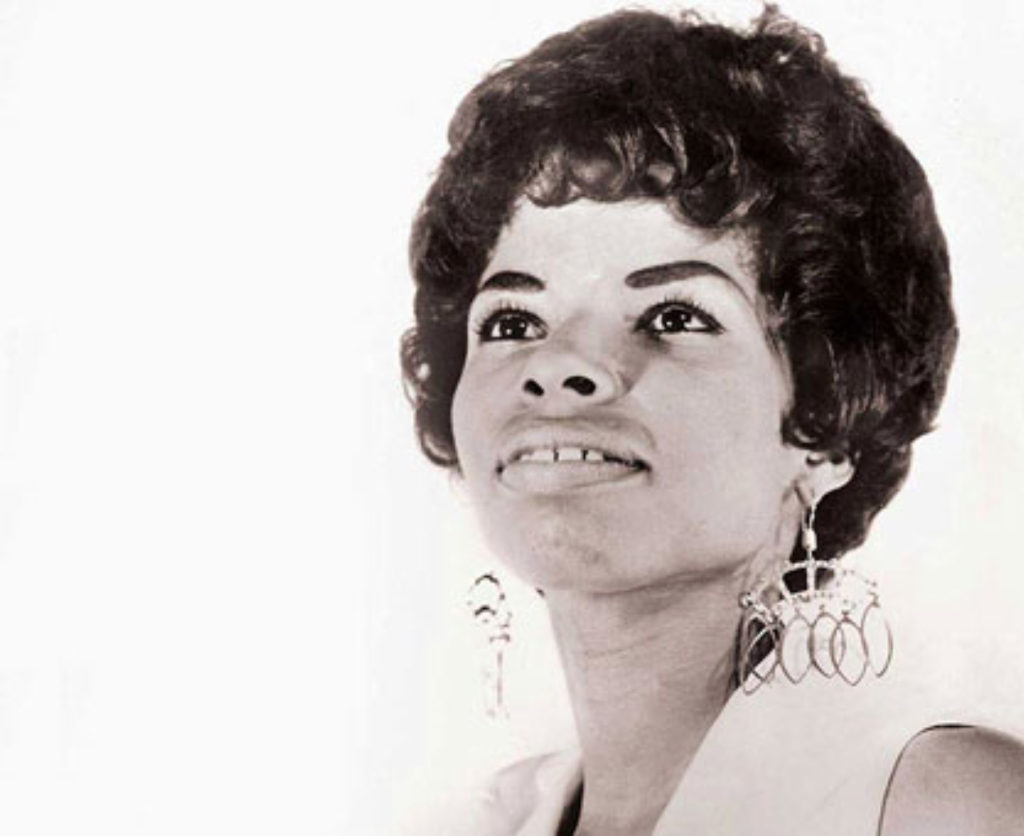 ---
01.47.15
MK – Feel The Fire (WaxFruit Re-Edit) – 12″ – Retroactive – 1991
Sizzling… and for me, riiiiiiyyyytt up there as classic house music.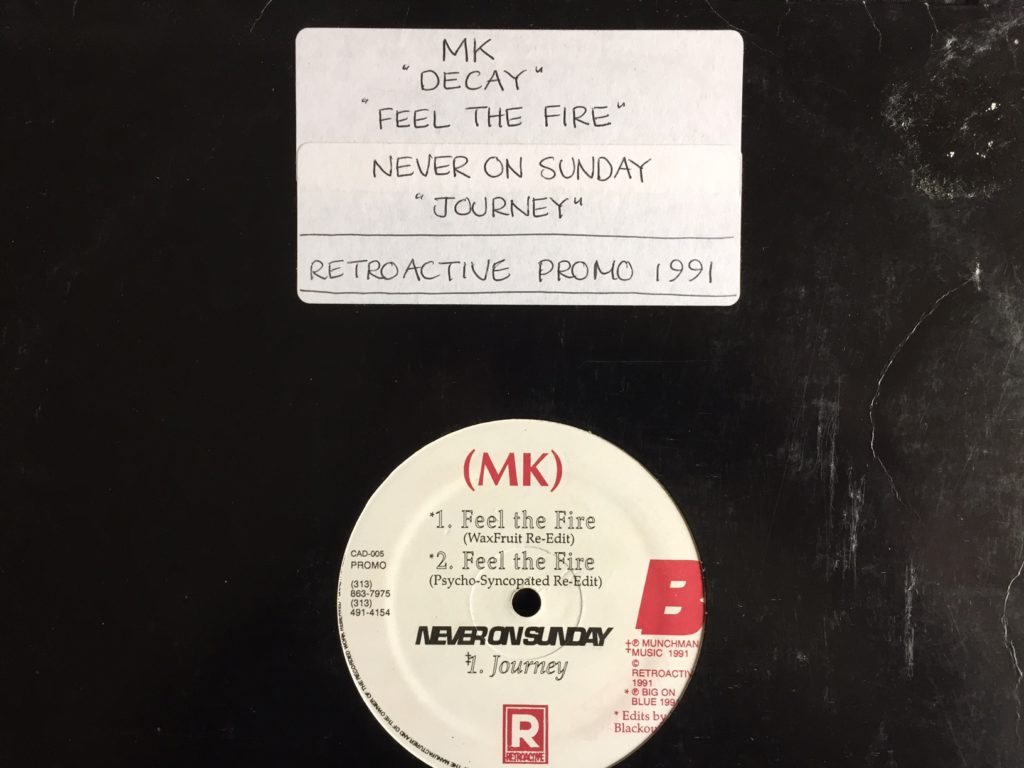 Below: An acetate of an MK Get It Right 12″ on Masahiro Records label the same year as the above, which also included Feel The Fire. Supposedly the only one in existence, a £750 Buy Now/Make an Offer item on eBay, as of late Oct, 2017 – should you be interested. 🙂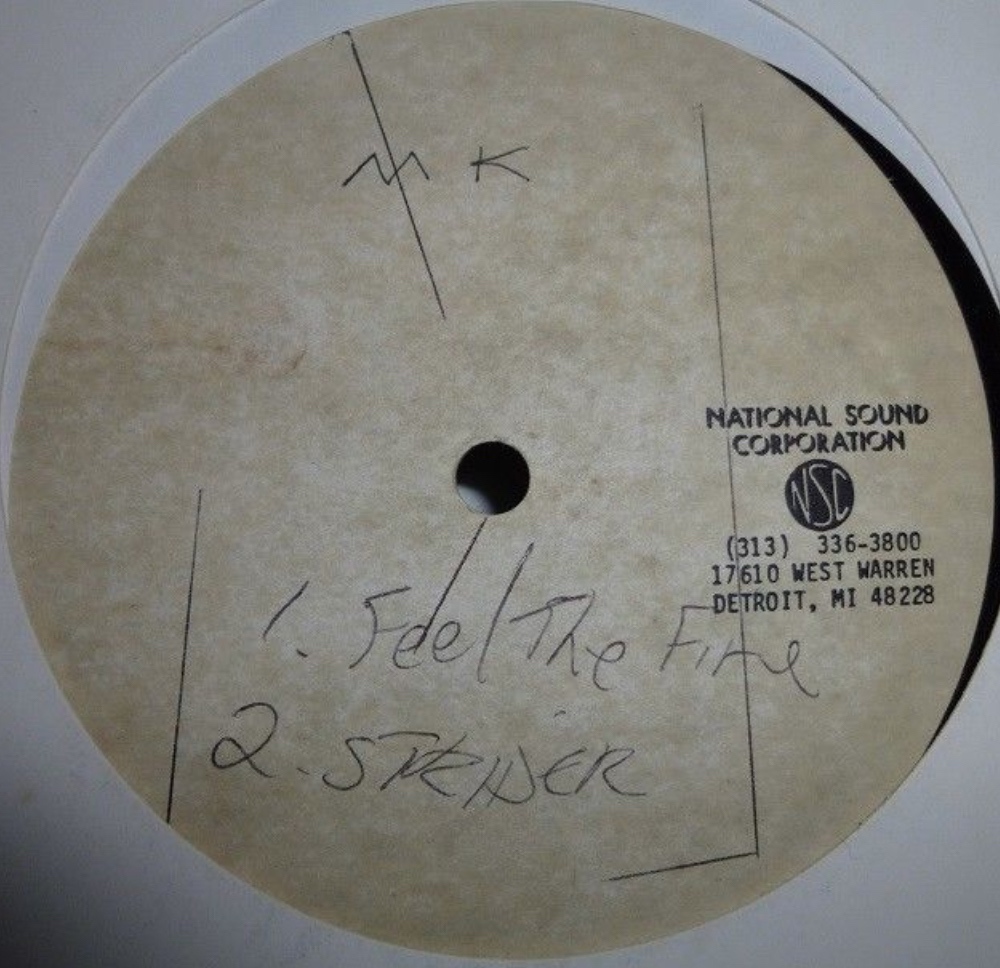 ---
01.51.37
NUYORICAN SOUL (feat JOCELYN BROWN) – It's Alright, I Feel It! (Roni Size Remix) * – 2×12″ – Talkin' Loud – 1997
'This second single from Master's At Work's collaborative project cuts back on the abundance of mixes as compared to Runaway with only two to work with, although maybe more are in the pipeline. Anyhow, Armand Van Helden's Live From The Darkside Of Da Moon builds Jocelyn Brown's "It's alright" refrain into full vocal over a simple four-note big and bouncy baseline with sparse disco-tinged whoosh instrumentation washing over. Roni Size' betters his Eternal mix (which is not an easy feat) with a looping track of slightly elongated piano residing over uprushing breakbeats and subtle sub-bass before a vocal breakdown that bursts into Apache double bass business. This is the future – 21st century soul indeed.' – James Hyman, Record Mirror (Music Week), 29.3.97
You're not wrong Mr. Hyman.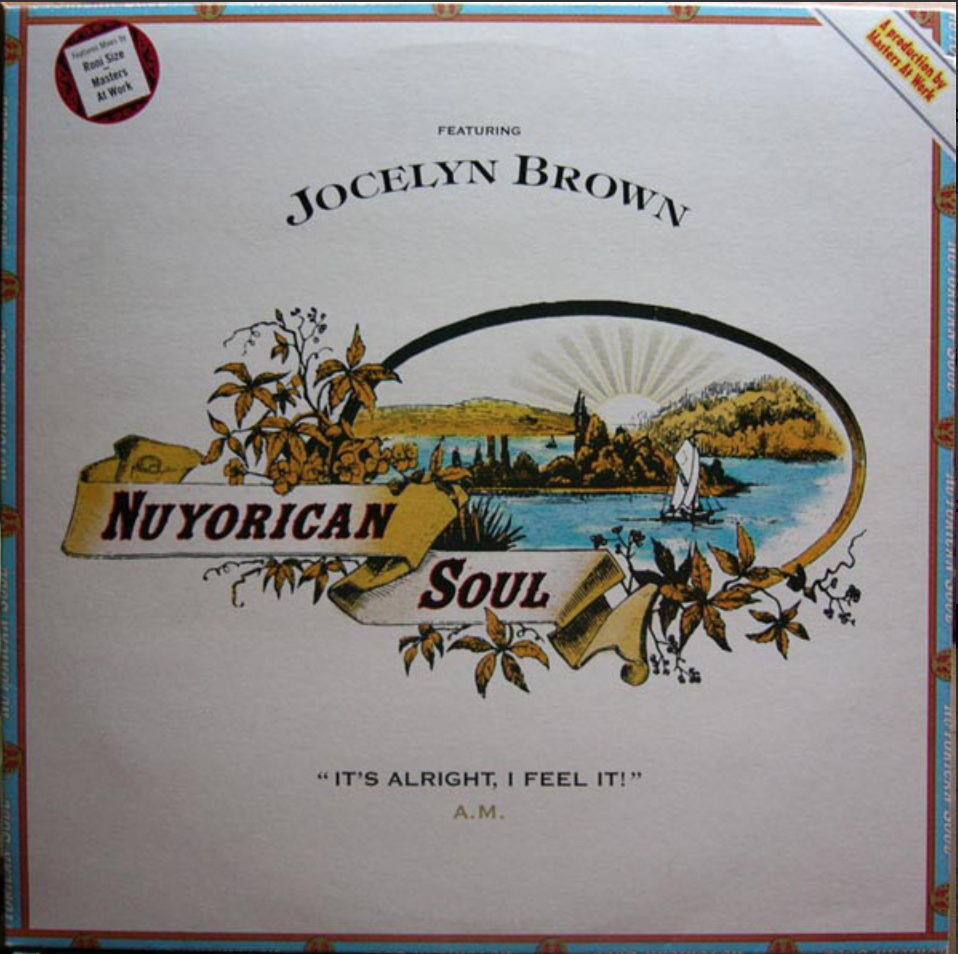 Record Mirror/Music Week, Oct 21, '95 – Some of what was rocking Roni's decks at the time.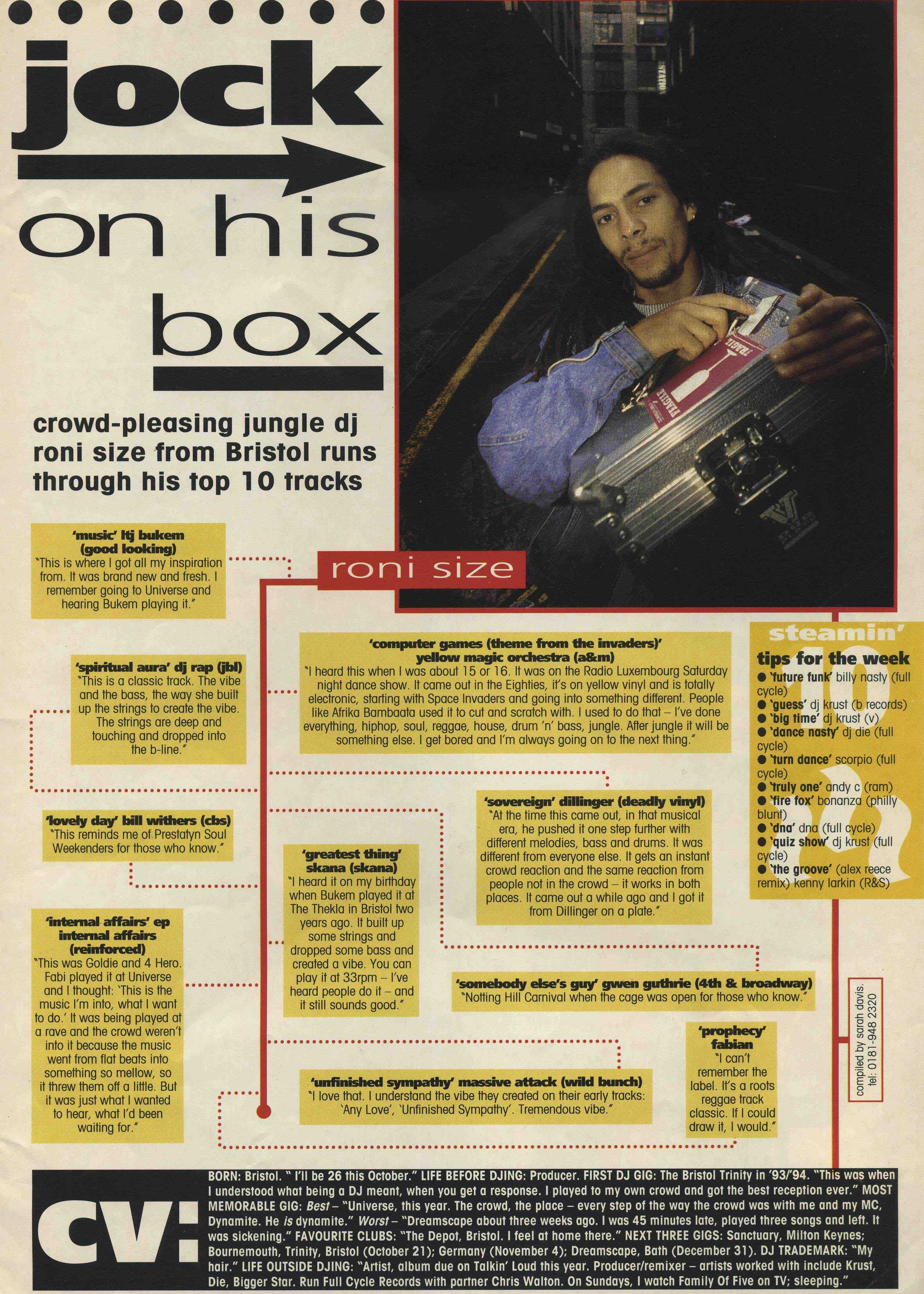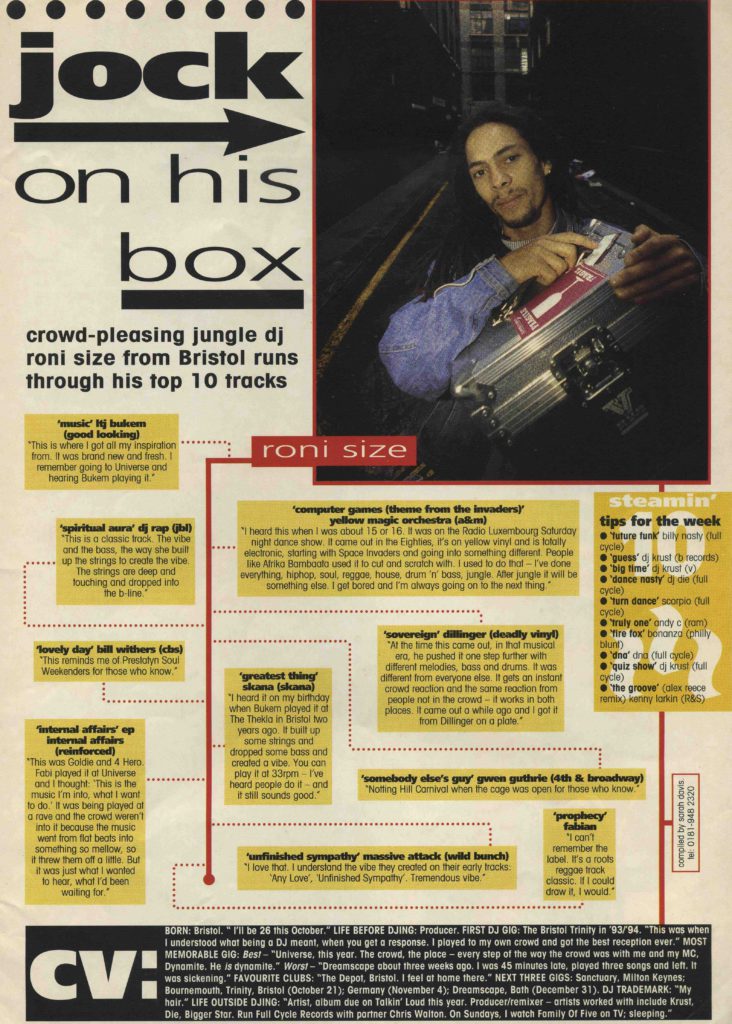 ---
Took a few unexpected turns…
Dec