This playlist is 79% vinyl friendly. Not bad.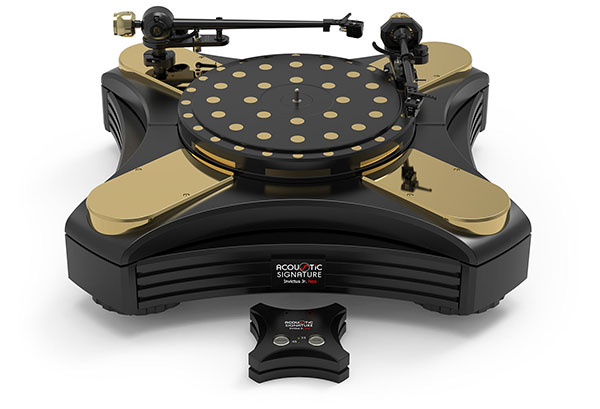 There's a big daddy $200,000 Acoustic Signature Invictus Neo turntable but you can slum it with this Junior model, at $129,000. Available in silver, black/gold, or black/chrome and armed with four integrated, isolated AC motors. Looks like the sort of thing people who feel the need to drive a Hummer might own. 🙂
---
Any track marked * has been given either a tiny or a slightly larger 41 Rooms 'tweak'/edit/chop and the occasional tune sonically might not sound quite how it originally did.
---
Lyric of Playlist 107…
For the intrigue – 'You're a very lovely woman but I think I'd better turn you down this time… ' but aside that, Marvin might (once again) trump all.
---
00.00
(Intro) THE FLAMINGOS – Stars (Edit) – Unreleased demo – 1983. Episode #1 for info.
---
00.41
NEW ORDER – Everything's Gone Green (Peppermint Lounge, NY, 1981) – Movement, LP (Definitive Edition, box set) – Warner Music – 2019
The band's shift to 'bigger' electronic/sequencer driven music had started with this track back in the Spring and although the song had already been released (in an edited form, anyway) by the time of this last date on their November US tour they're tweaking and playing with the arrangement.

---
06.23
23 SKIDOO – The Gospel Comes To New Guinea – 12″ – Fetish – 1981
A clattering monster! That's a good thing, by the way.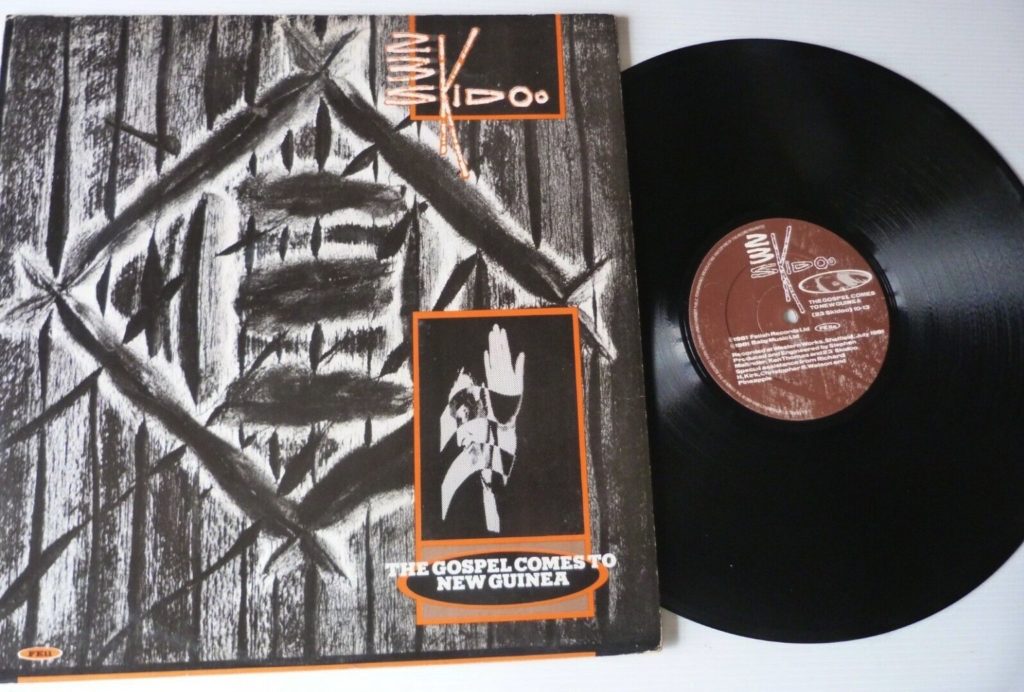 Mate, Dave's 1981 Leicester Uni poster.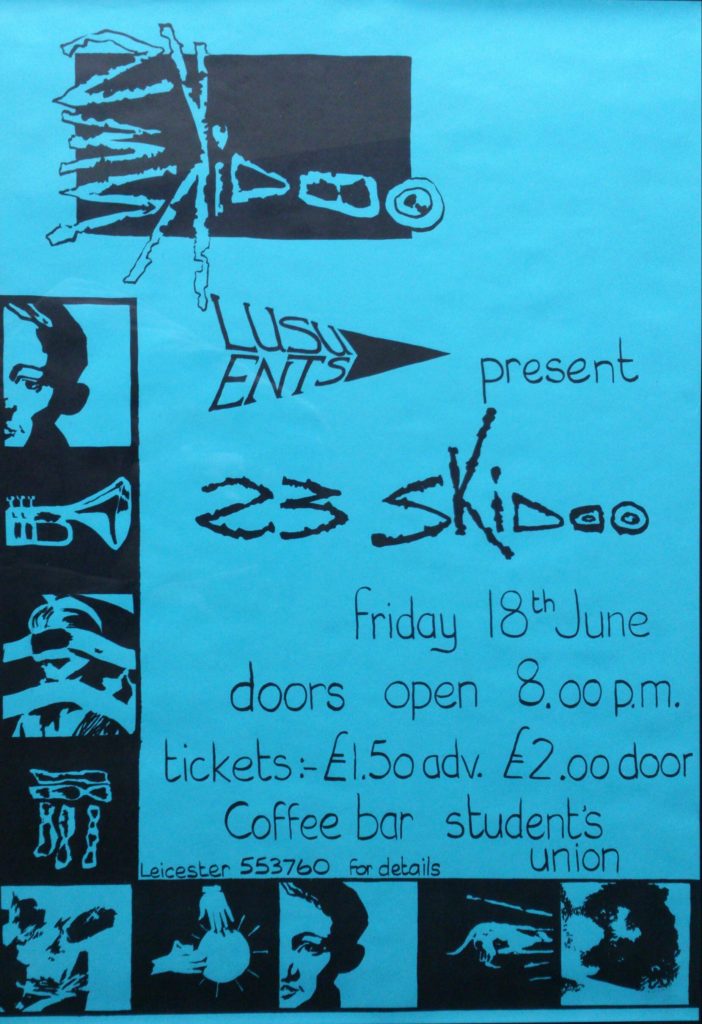 ---
16.06
SLAB! – People Pie – 12″ – Ink – 1988
The sound of a bass guitar doesn't come much dirtier than this.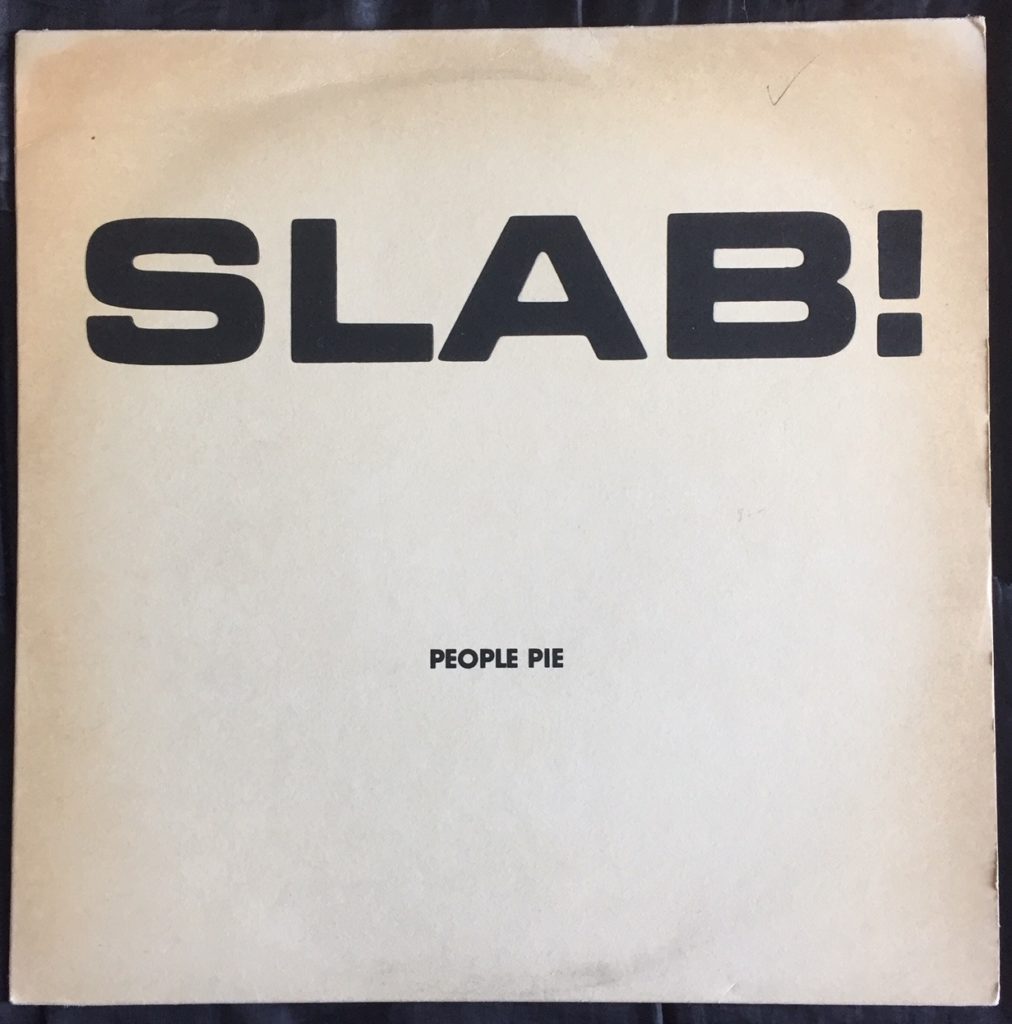 ---
20.13
CUT CITY – The Kids Of Masochism High – Where's The Harm In Dreams Disarmed, LP – Deleted Art/Some Industries/Fireworks Recordings – 2011
'Blind men leading deaf mutes in handcuffs through a minefield. Swedish cosmopolitans with table manners. We were there when the dam begun to burst. 1979, year of Lorde'. Their Bandcamp 'message'.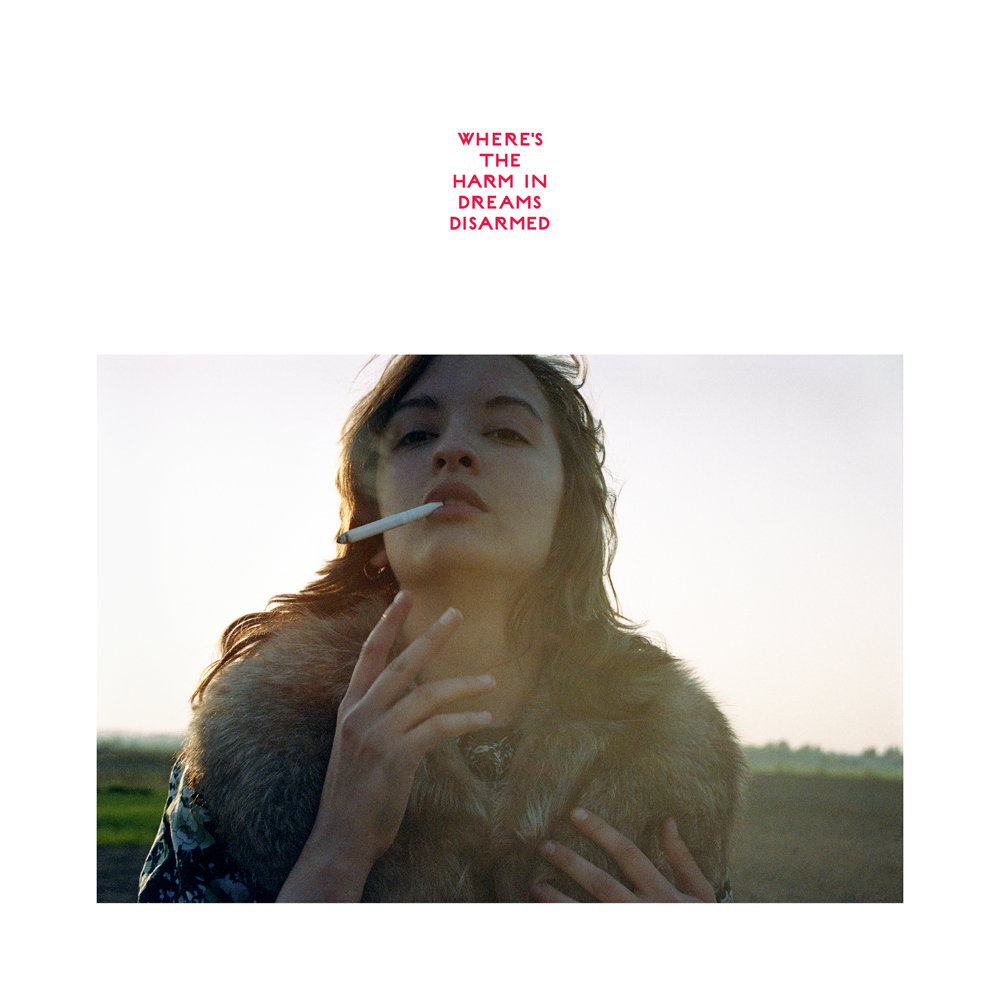 ---
24.08
THUS LOVE – In Tandem – Download only – 2022
Though I'm guessing the track is likely to appear on their debut album, Memorial, surfacing on Captured Tracks later in the year.
"Written in 12 hours of digestion of emotional turmoil, 'In Tandem' is a sonic promise to hold awareness of a fundamental truth: we are nothing but star-dust." and I'm guessing, a track likely to appear on their debut album, Memorial, surfacing on Captured Tracks later in the year.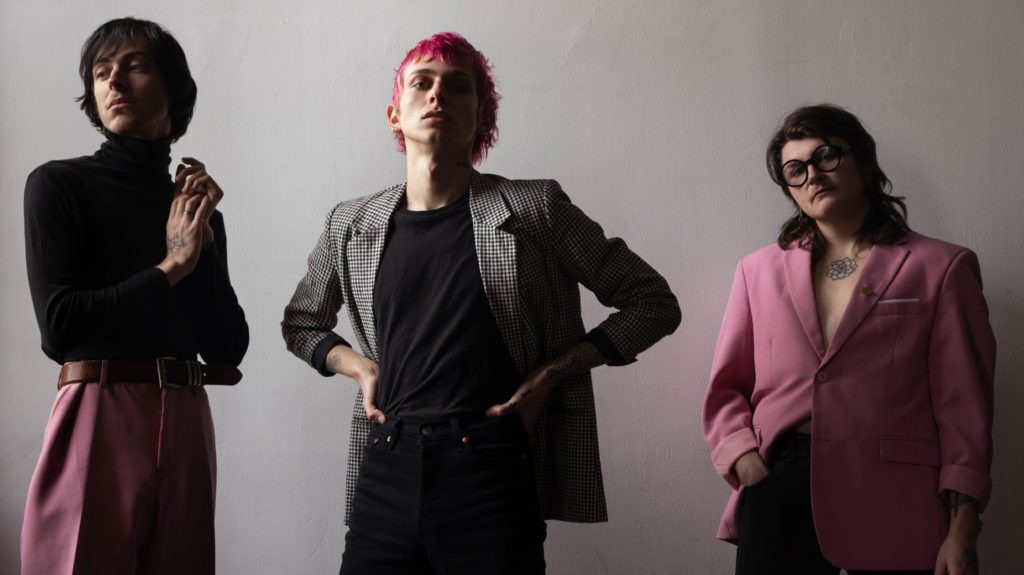 ---
27.46
BIG JOANIE – Happier Still – Download only – 2022
Another currently download-only 'single', pre-empting a vinyl album (Back Home, via Kill Rock Stars) later in the year.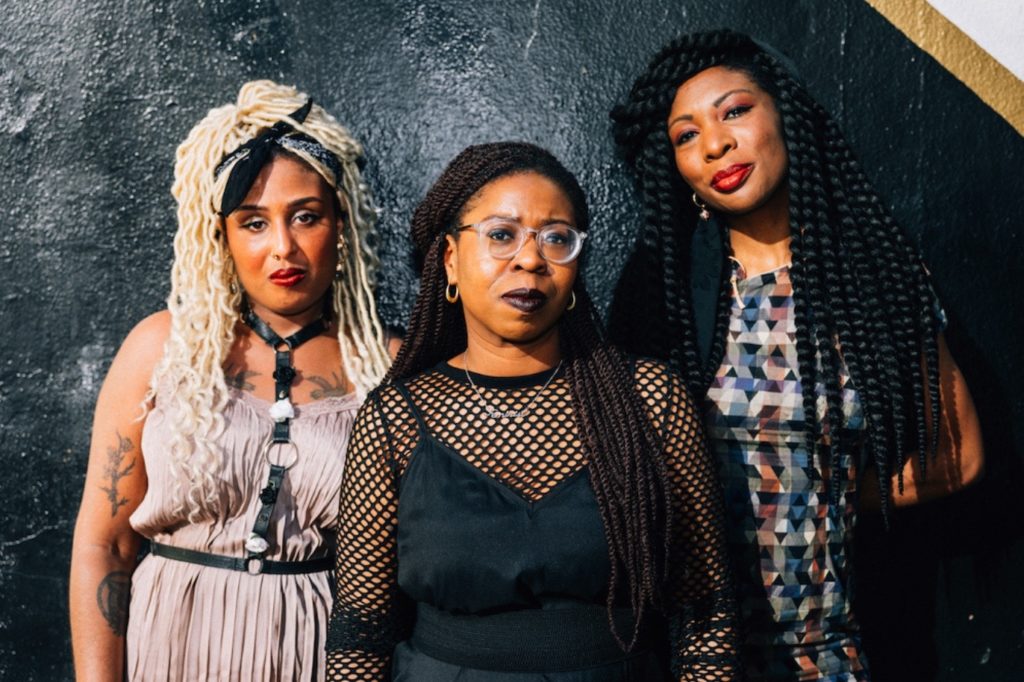 ---
30.08
LILIPUT – Die Matrosen – 7″ b-side – Rough Trade – 1980
Bought a very long time ago, for this side alone. It has the look of a single that was party to my DJ'ing nights in Winkles. It never got spun there, though.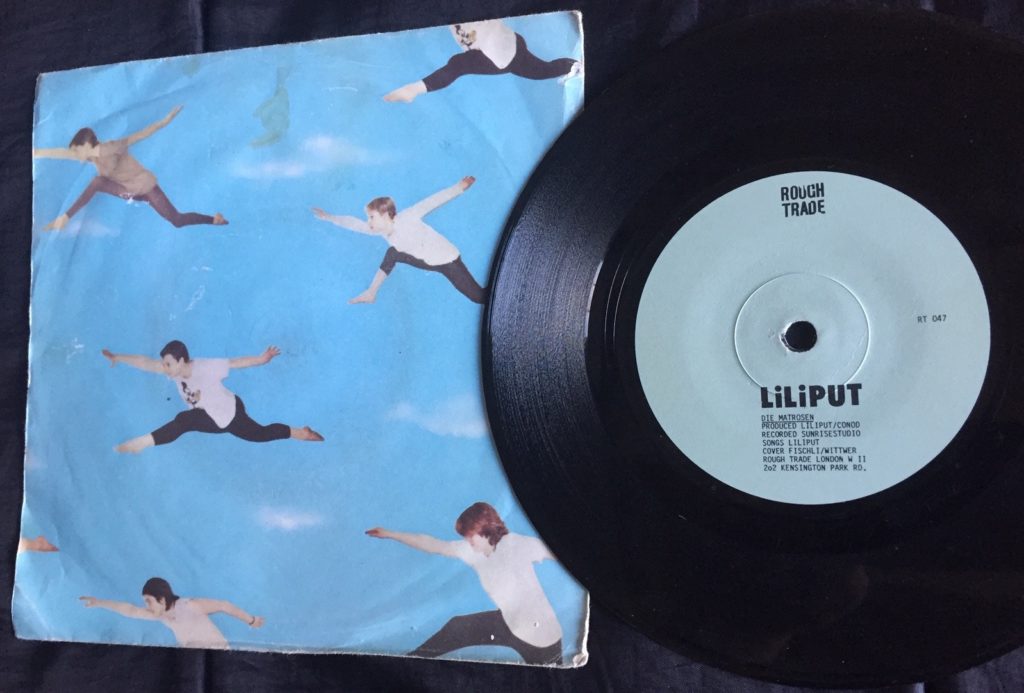 ---
33.57
RELUCTANT STEREOTYPES – Visual Romance – The Label, LP – WEA – 1980
Previously fronted by Martyn Bates, I had a soft spot for the Paul King-led version of RS, after they appeared on the Beeb's Old Grey Whistle Test. Saw and taped them twice at London's Marquee in early 1981 (also took some now long lost photos – one of King leaning against the stage post gig, chatting with a European female fan… I somehow remember) and I even looked into promoting them in Bedford. That never came off but it might have been a financial loss if it had have done, so possibly a close call there. King, having a bit of a Bowie thing within this Ska-sounding set up, went on to a solo career and then into hosting stuff on MTV.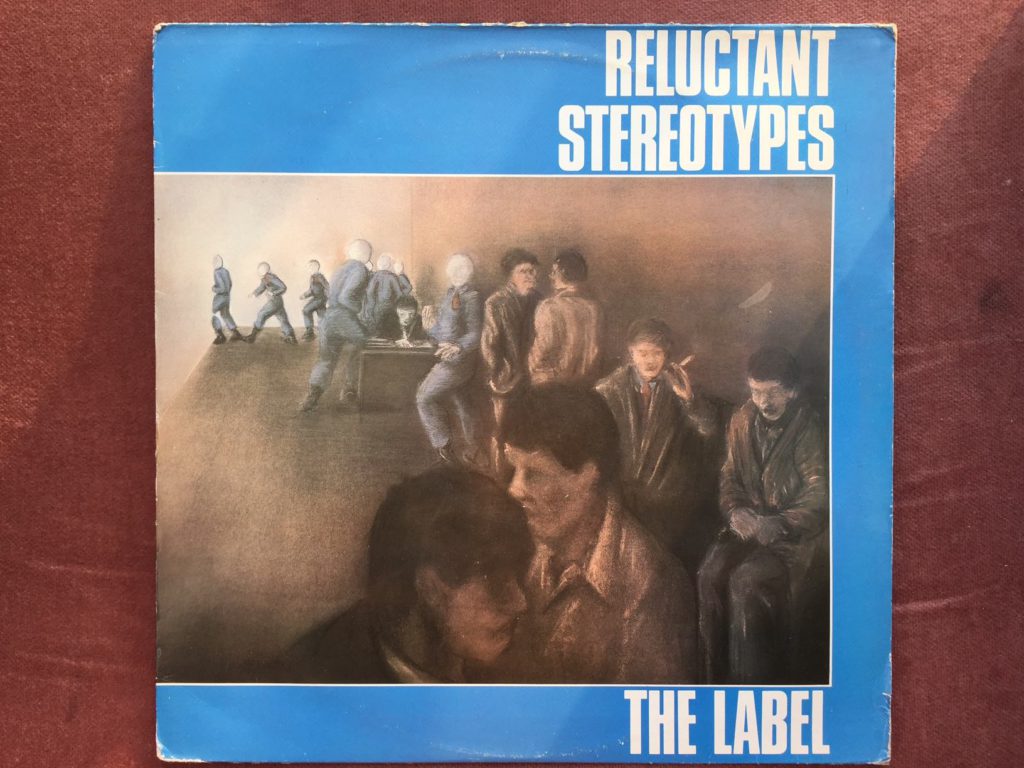 ---
38.28
NORMAL DAY – Somebody Said – 7″ – BRS – ???
The late Seventies/early Eighties and much sought after only ever release from this Bedford band. I went to school with the singer and knew others involved but here's about as much info as any outsider will likely happen on or really need.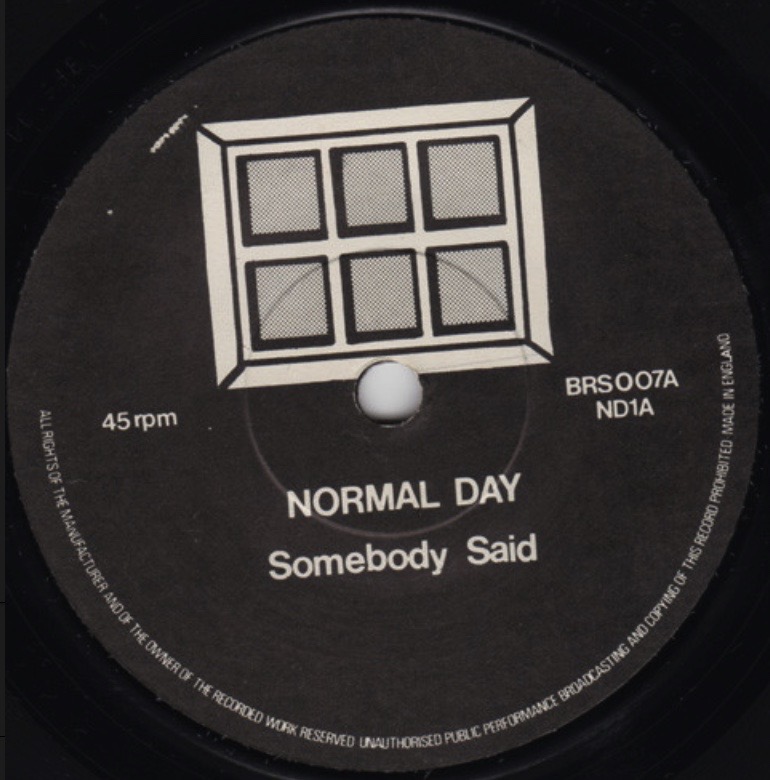 A gig ticket I have, even though the diary vaults tell me I wasn't there. Strange.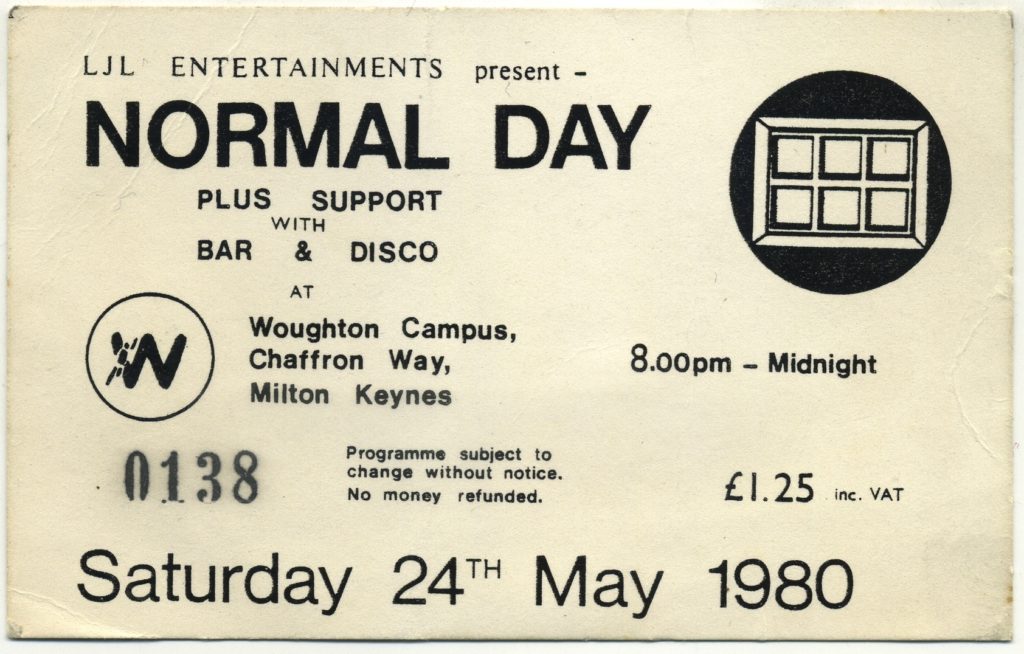 ---
43.21
BUSI MHLONGO – Yahlisan'Umoya Ma-Afrika (Afrikan Nation, Calm!) – Urban Zulu, LP – Matsuli Music – 2020
First heard via John Peel and the album's initial release (CD only, M.E.L.T. 2000 label) in 1999.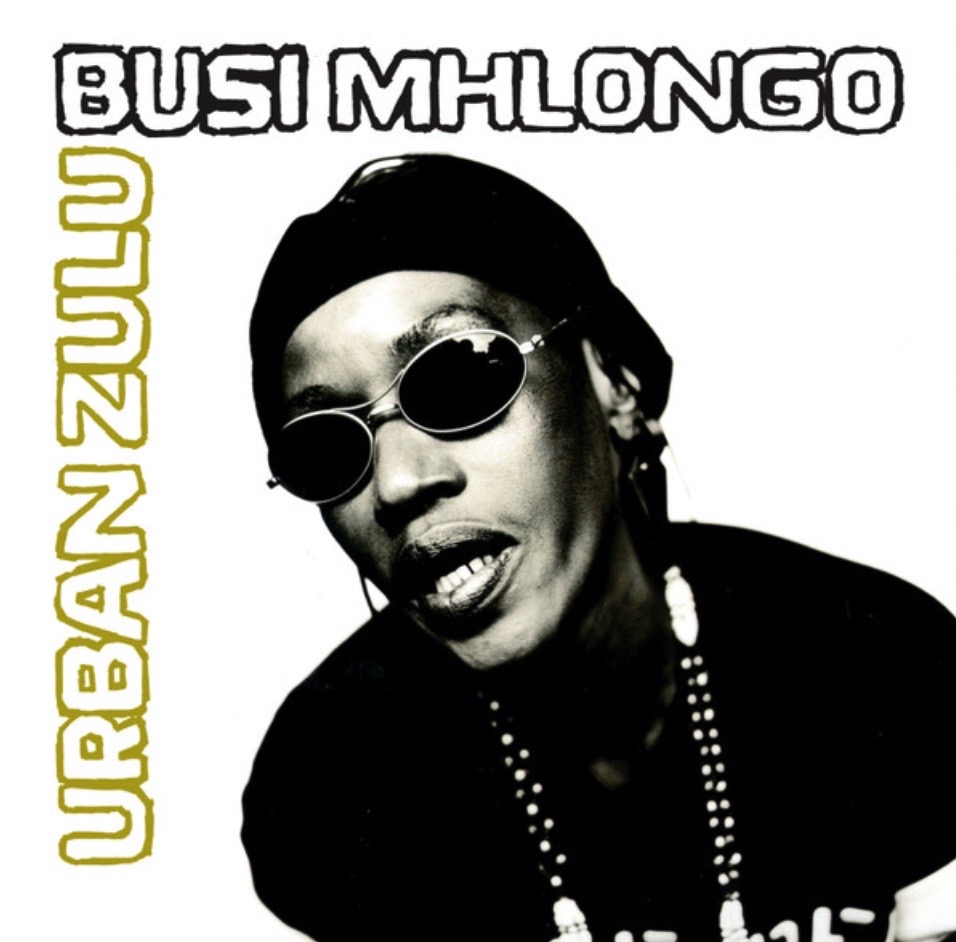 ---
48.26
THE BELOVED – Sweet Harmony – 7″ – EastWest – 1992
'Ambience swirled 101.8bpm breathy pop burbler with the more danceable cantering blippy monotonous progressive house instrumental 0-124bpm 'Motivation'. – James Hamilton, Record Mirror (Music Week), 9.1.93
Jon Marsh sounding particularly lush, rich, smooth, 'chocolaty'. Might not have quite the right adjective there… and next time I meet up with him – where conversation of early New Order live gigs will surely surface – I must ask about the video for this single. Somewhere between Hendrix's Electric Ladyland album sleeve and Robert Palmer's Addicted To Love video, methinks.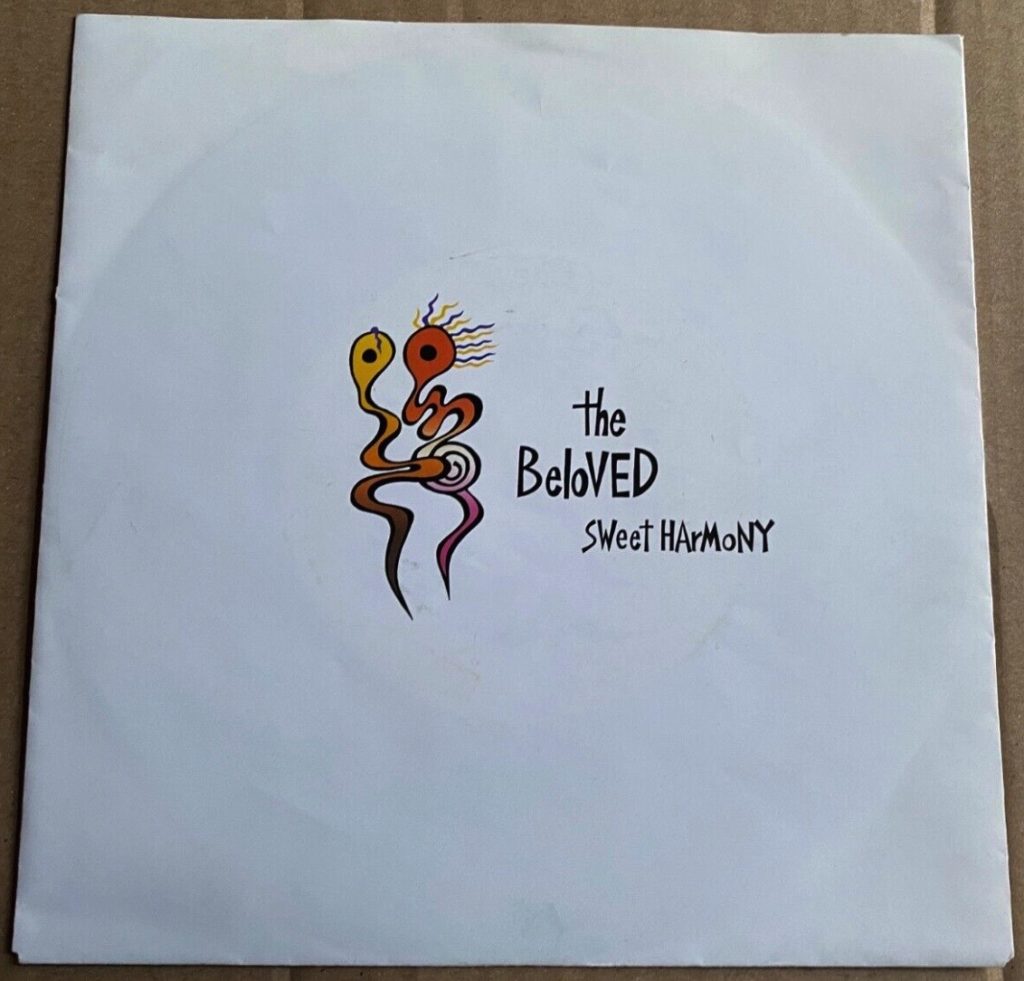 ---
53.04
HULA – Big Heat – 1000 Hours, 2LP – Red Rhino – 1986
Ron Wright-fronted, Sheffield-based industrial funk-type beats. I was a fan.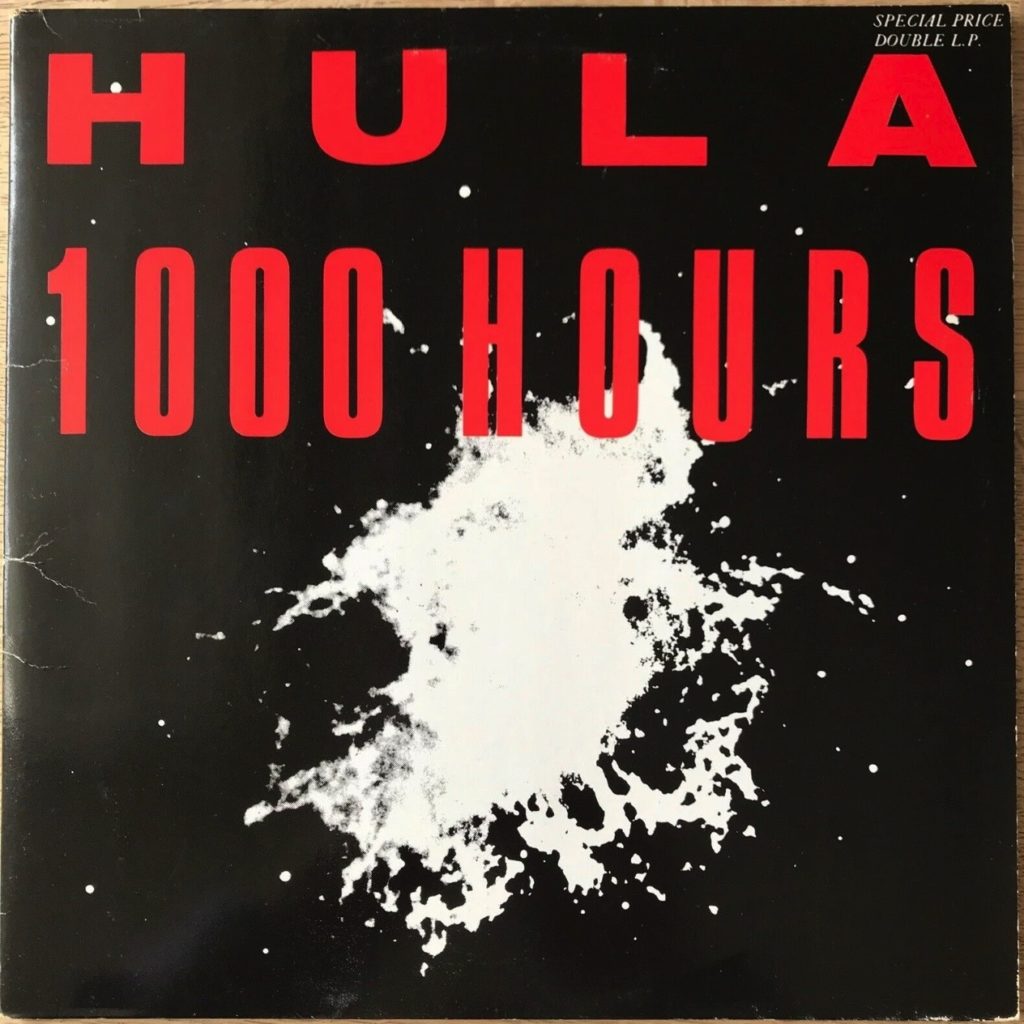 ---
57.52
JOHN CALE – Night Crawling – Download only – 2022
THE EX-Velvet Underground man in elder statesman, smoother sounding waters.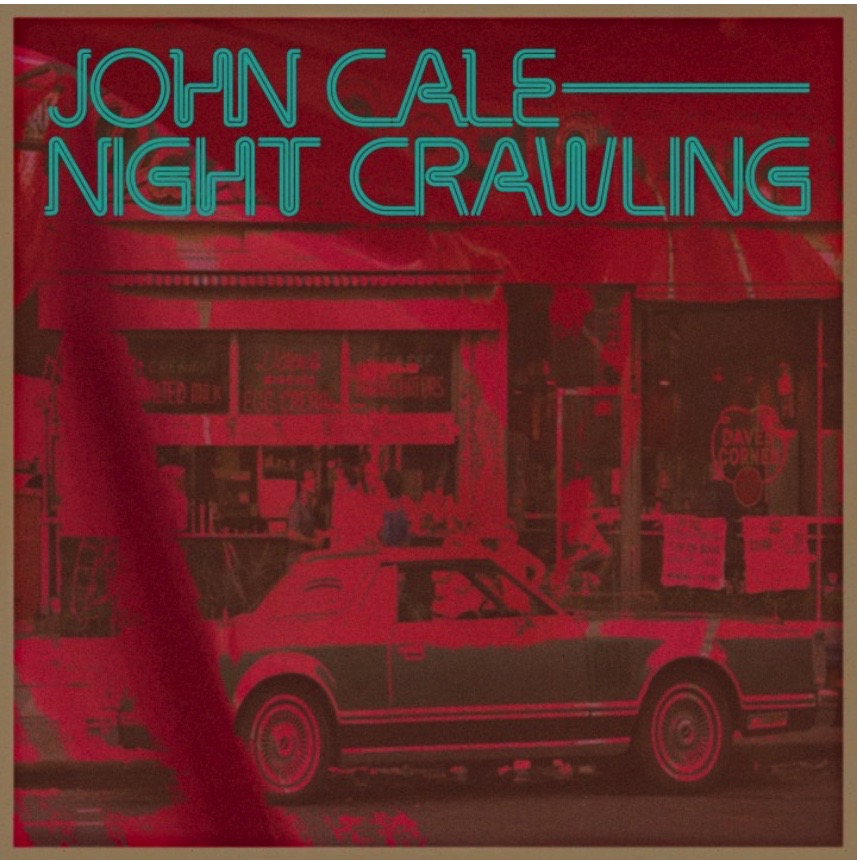 ---
It's half time. Seeing the light with a tea break.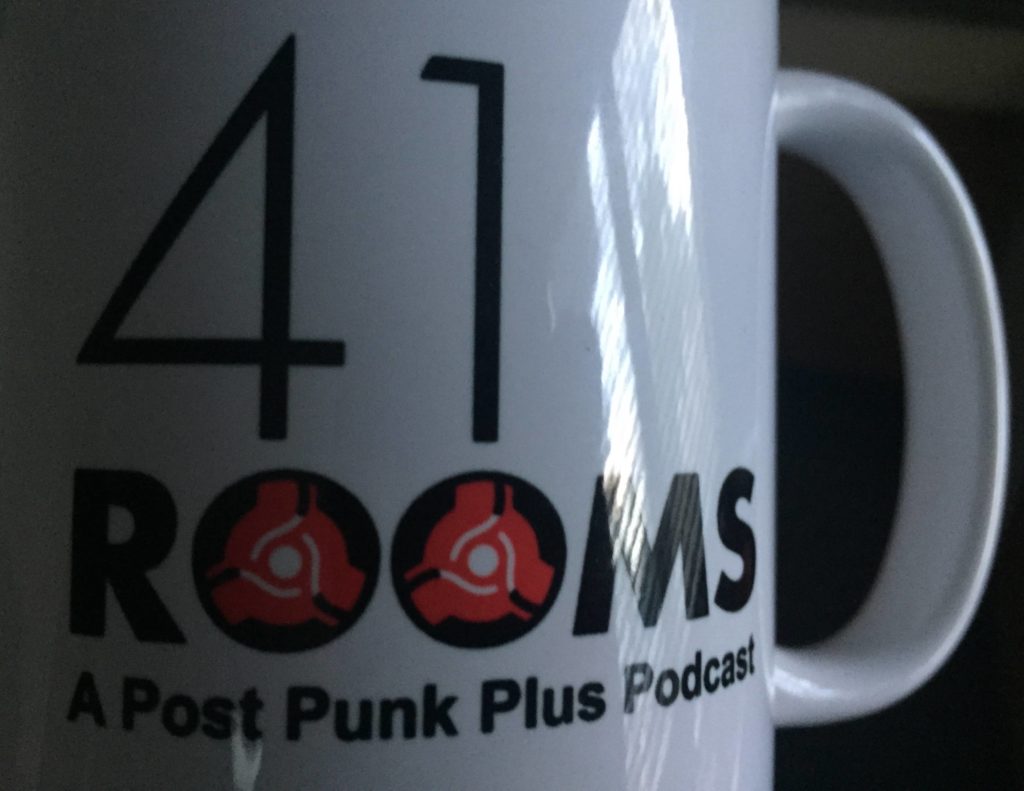 ---
01.01.55
PAUL WELLER – Foot Of The Mountain (Glastonbury, 1994) * – Youtube
For me, one of theeee great live performances – by anyone, anywhere, anytime. If you want to see an artist and band truly live a track, go watch this at some point. Be under no illusion, Weller is as true to himself onstage in his mid sixties as he was when the eighteen year-old Jam instigator. He recently played the park in my old home town, Bedford (the sort of gig that would have been inconceivable back when I used to walk my dog there in the early/mid Eighties) and if I'd been convinced Foot Of The Mountain was destined for his set list that night I'd have definitely made the trip from Ireland just to see the equivalent of these seven minutes.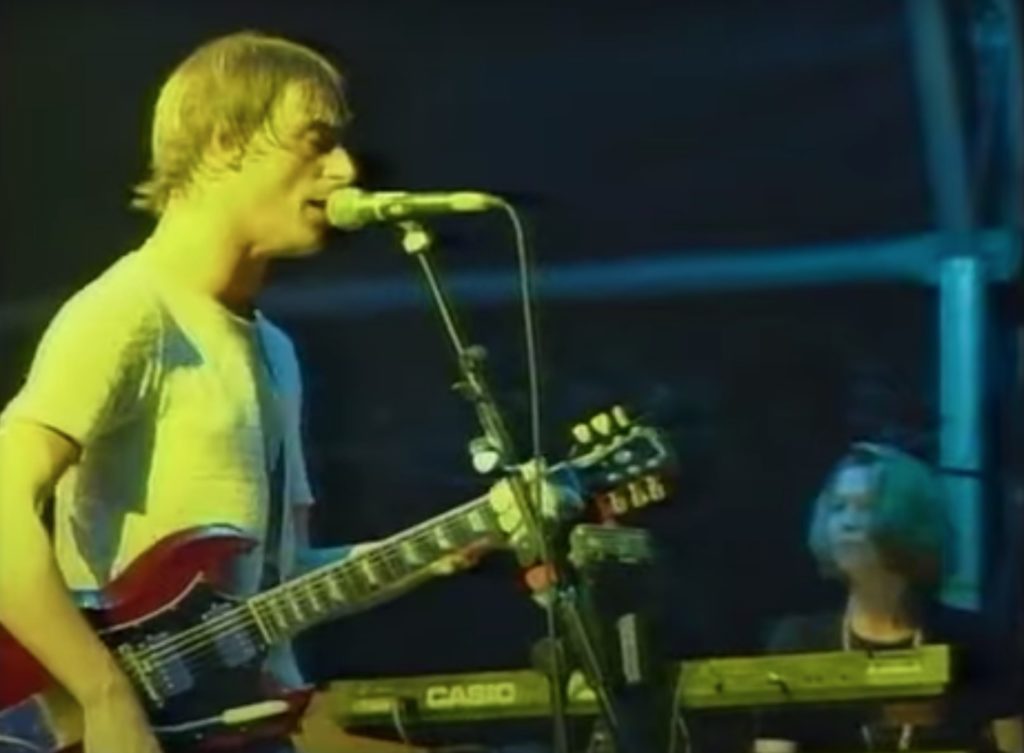 April '94 ad. More live Foot Of The Mountain…eering. 🙂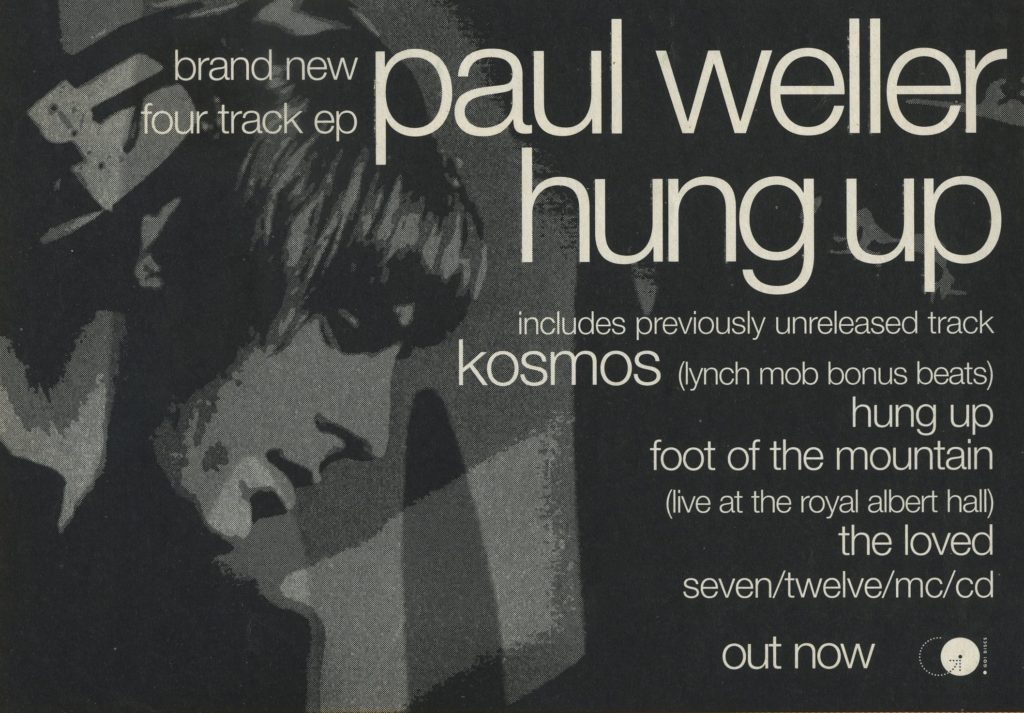 ---
01.08.49
EYELESS IN GAZA – First Songs * – Mania Sour, CD only – Ambivalent Scale Recordings – 2014
Still firing after all these years. A visual of a CD in a 41 Rooms podcast playlist is a very rare thing but as the only 'hard copy' availability of First Songs and the album is in that format and it's Martyn Bates/EIG I'll allow it.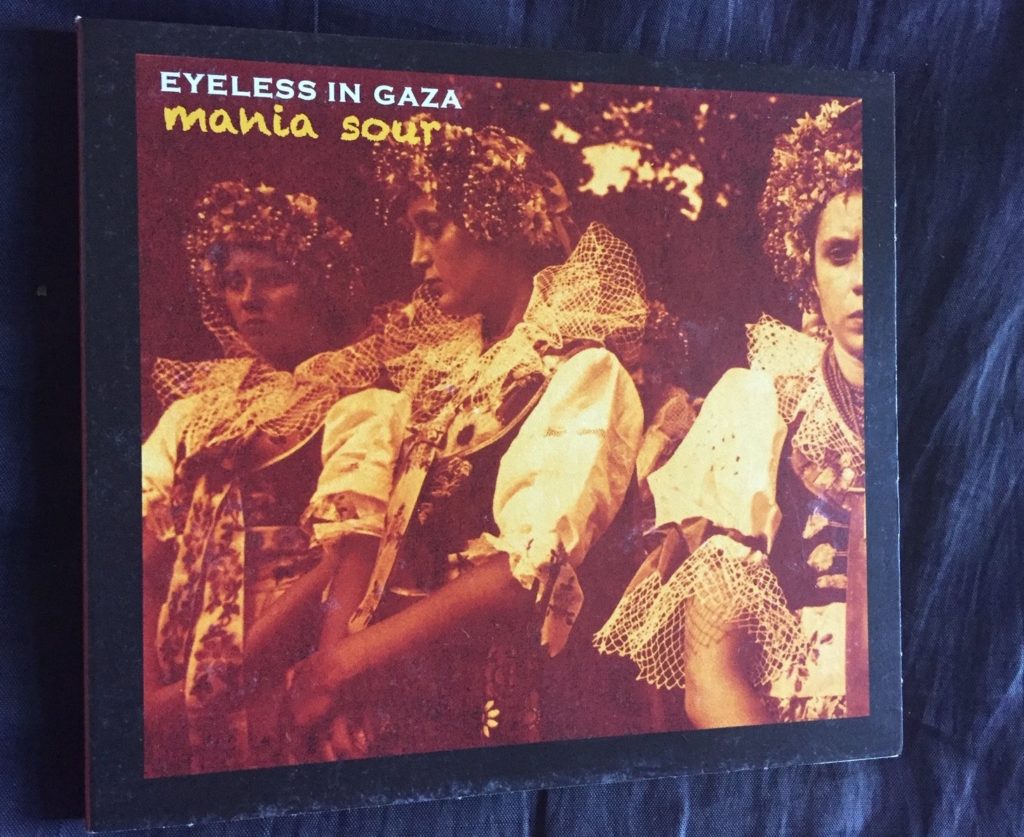 I've only ever introduced, live onstage, two artists. One was Jose Feliciano at the Jazz Cafe in London (I was instrumental in him appearing there) and the 2005 EIG gig (and poster) below – one I promoted – was the other.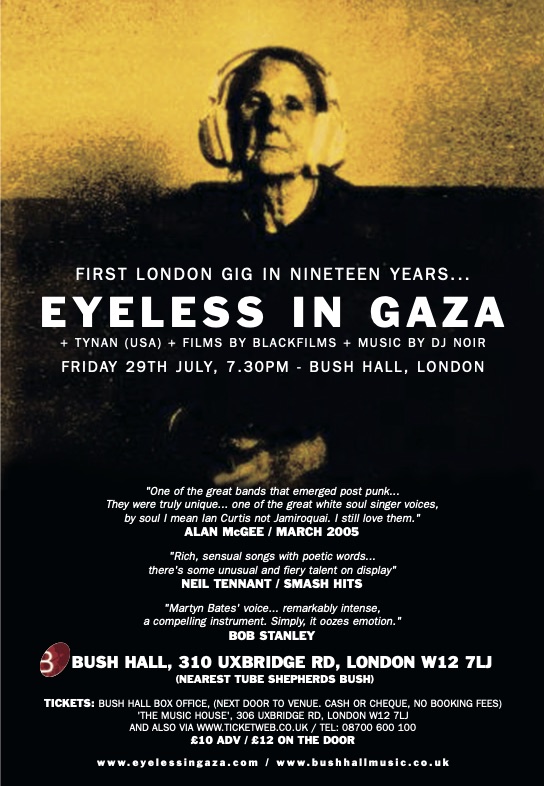 ---
01.12.18
GARY PUCKETT & THE UNION GAP – Daylight Stranger – 7″ b-side – CBS – 1968
Gary Puckett's voice made a big impact on me as a kid, and when I eventually was old enough to buy singles, the b-sides could very often be as important a find as the a-sides.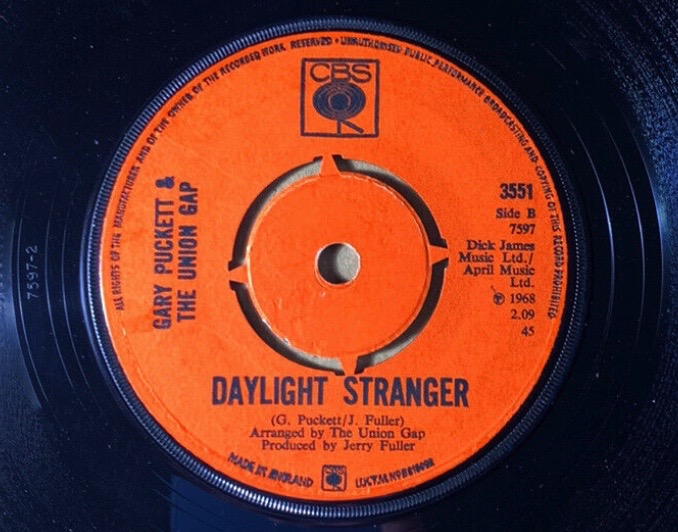 ---
01.14.27
THE MERRY-GO-ROUND – You're A Very Lovely Woman – 7″ – A&M – 1967
Emitt Rhodes pre-solo career pop vehicle and stylistically the sort of bold comment you'll rarely find in a song title these days… though this one has a slight sting in the tail.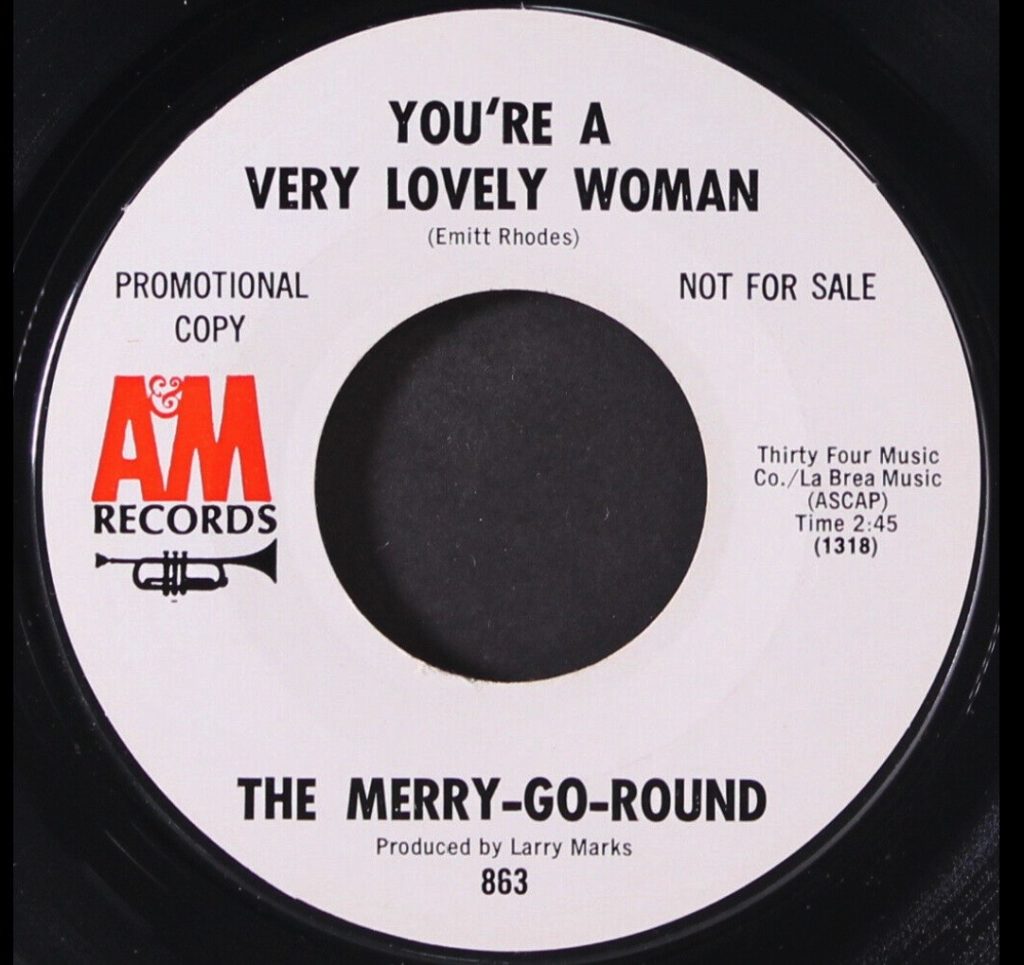 ---
01.17.17
DROWNING CRAZE – Replays – 7″ b-side – Situation 2 – 1982
The last of their three early Eighties singles and prominently featuring the bass playing of Simon Raymonde, pre his Cocteau Twins days.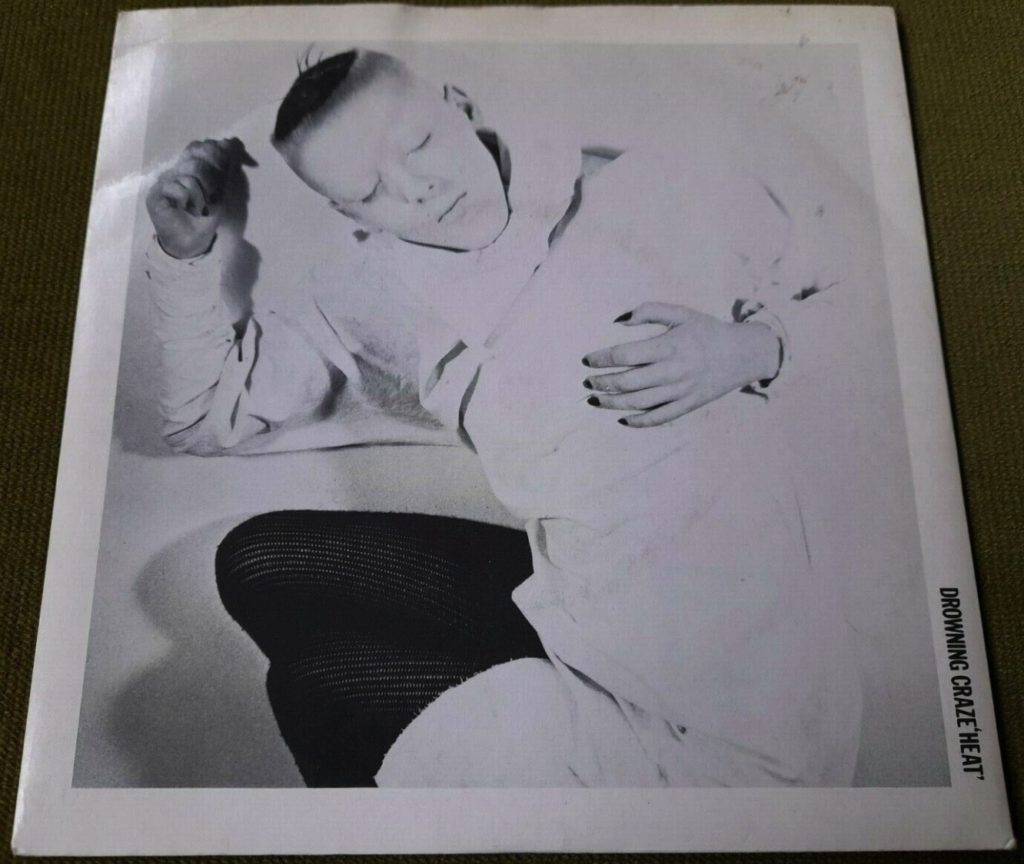 ---
01.21.05
AU PAIRS – Repetition – Playing With A Different Sex, LP – Human Records – 1981
And this album's tracks keep on keepin' on at 41 Rooms.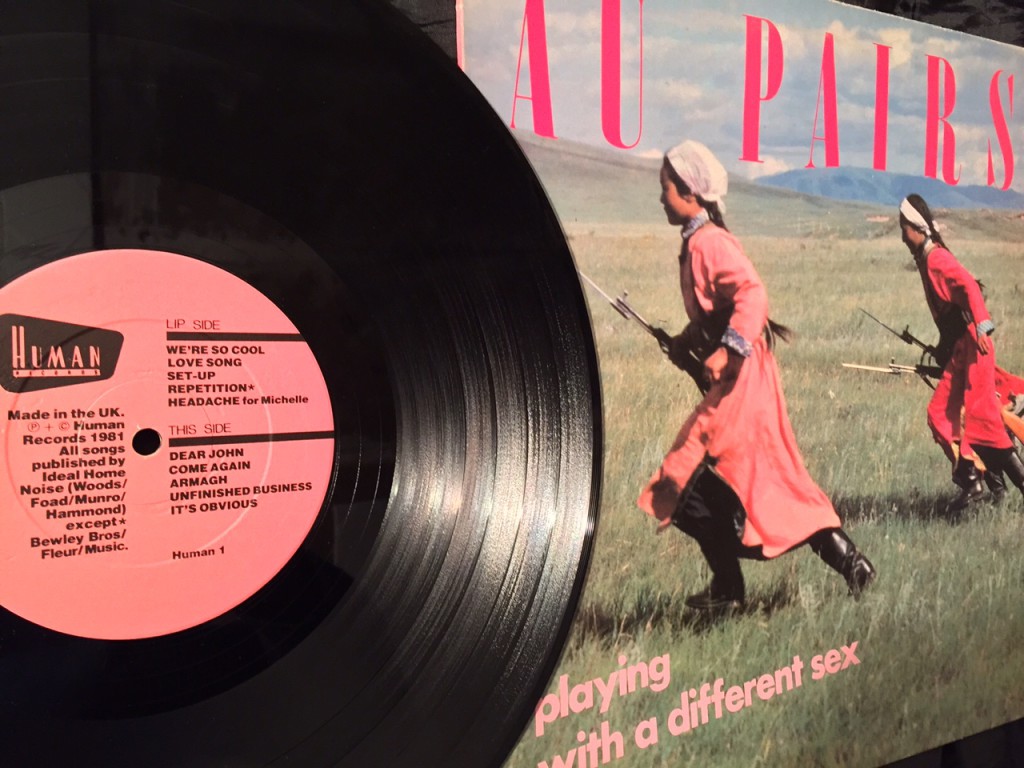 ---
01.24.32
THE STRANGLERS – Dead Ringer * – No More Heroes, LP – United Artists – 1977
I was a big fan of their first two albums, and a couple of great Stranglers gigs (Cambridge and Dunstable) were also in the mix back when No More Heroes was released.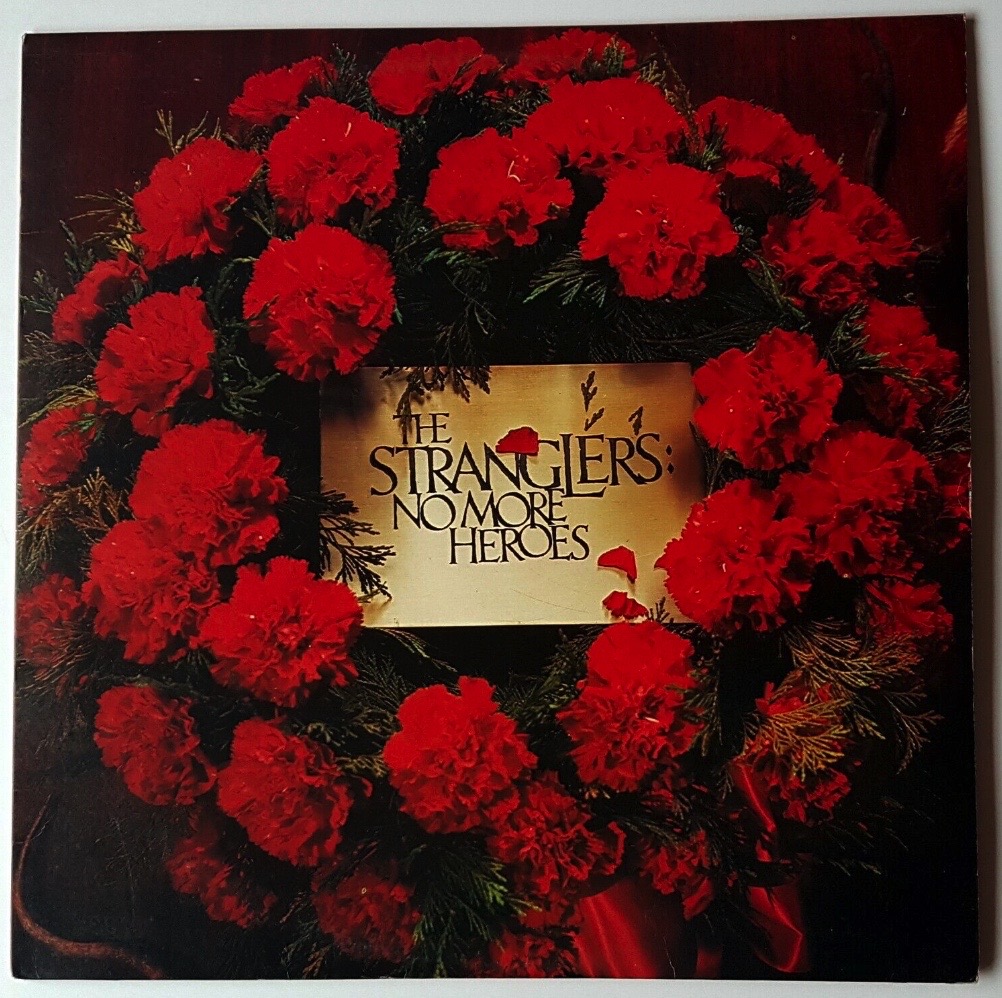 ---
01.27.42
GARNETT SILK – Attractiveness – 7″ – Roof International – 1995?
Roots royalty. As I tap, a copy of this 7″ has never been sold on Discogs but the weird thing (as with a lot of Jamaican vinyl) is that a copy could turn up somewhere and be as cheap as chips. I'll be looking.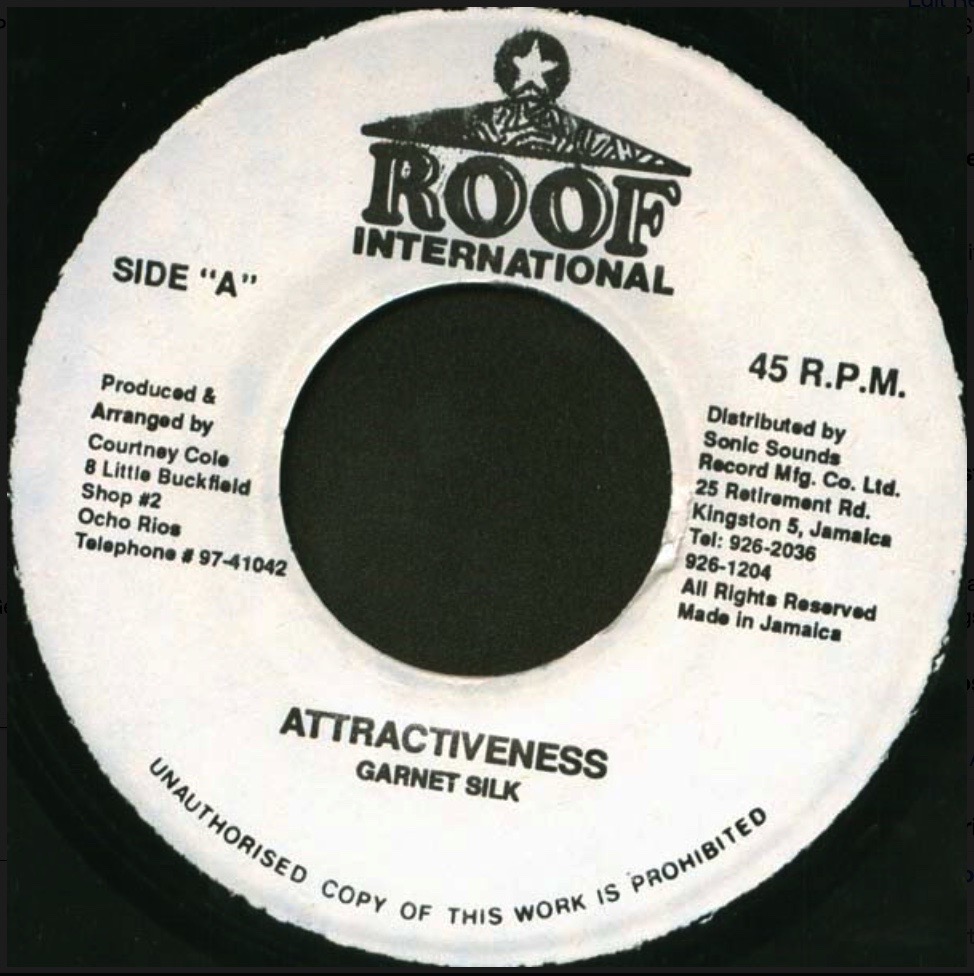 ---
01.30.58
BREAK REFORM – Neptune – And I 12″, bonus track – Abstract Blue Recordings – 2005
I think I first heard this via a lengthier and faster session version the band performed for one of Gilles Peterson's radio shows – a recording I still have.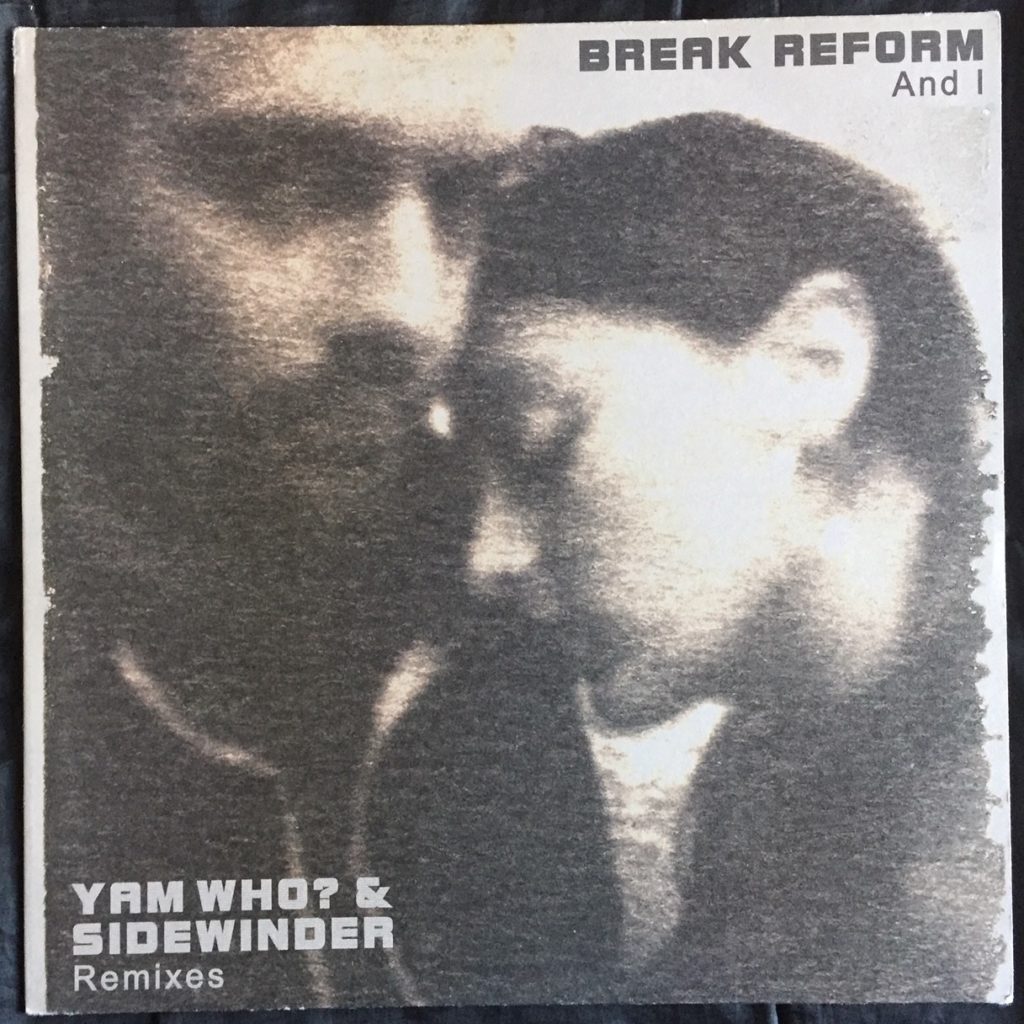 ---
01.33.42
JOSE FELICIANO – She's A Woman – 7″ b-side – RCA – 1969
My man! Still a massive Beatles fan to this day, Jose soaked up the Fab Four's catalogue throughout his early years and their songs were always nailed on to be included in covers he looked to record. Indeed, he even has a couple of Lennon accolades to his Beatles covers forever set in print and he later guested on one of JL's recording sessions. Underpinned here by Latin rhythms, Jose's wild on acoustic the way an electric guitarist may have approached his She's A Woman arrangement but although the track made it to a 7″ in various countries (mostly as a b-side), as it's over five minutes long you'll have to go some to find the full version squeezed into that space. The Japanese, however (and rightly), decided it was worth it. 🙂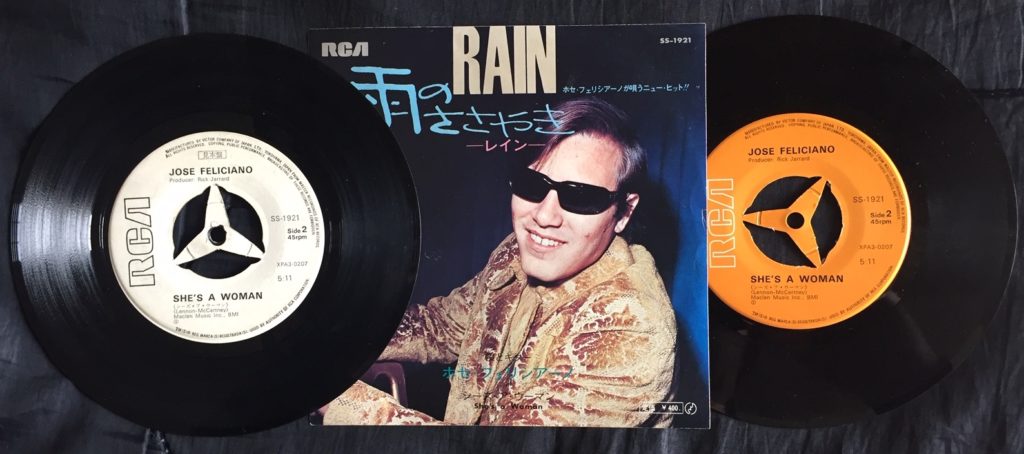 ---
01.38.49
QUANTIC (feat ALICE RUSSELL) – Sweet Calling (Album Version) – 12″ – Tru Thoughts – 2002
Class acts the two of them, their doubling up will also get another look in further along at 41 Rooms.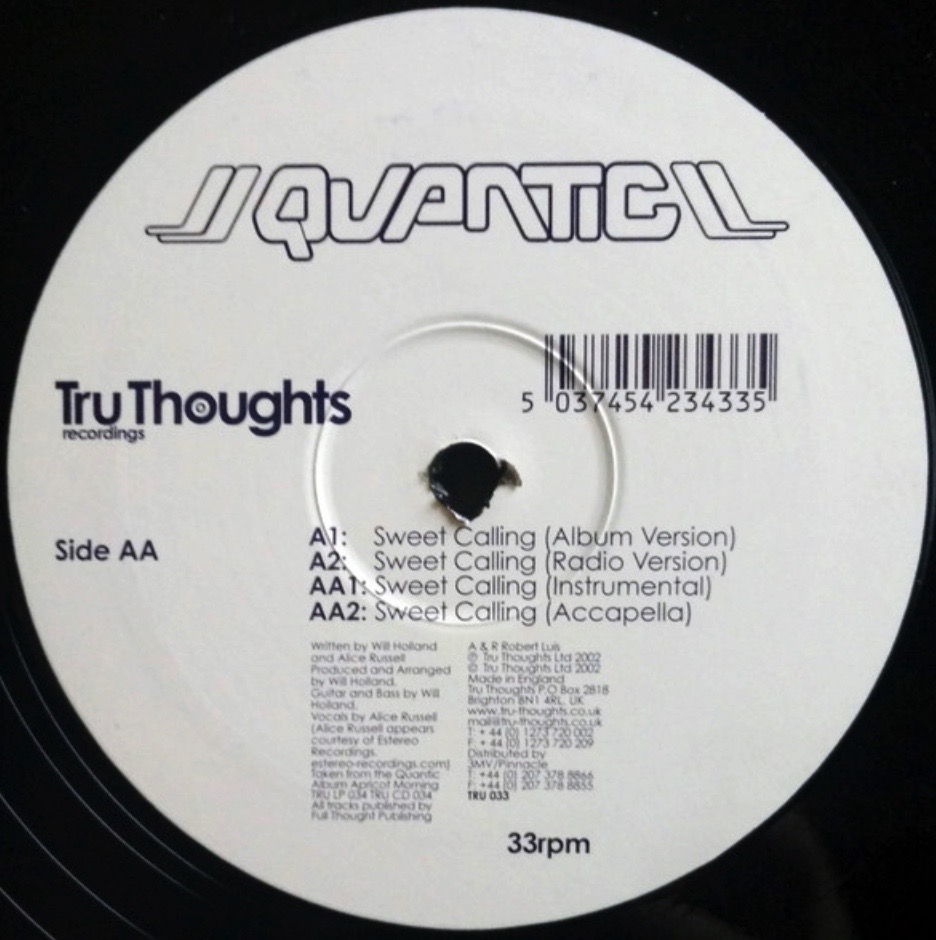 Straight No Chaser, Vol 2, #22, Summer '02 article.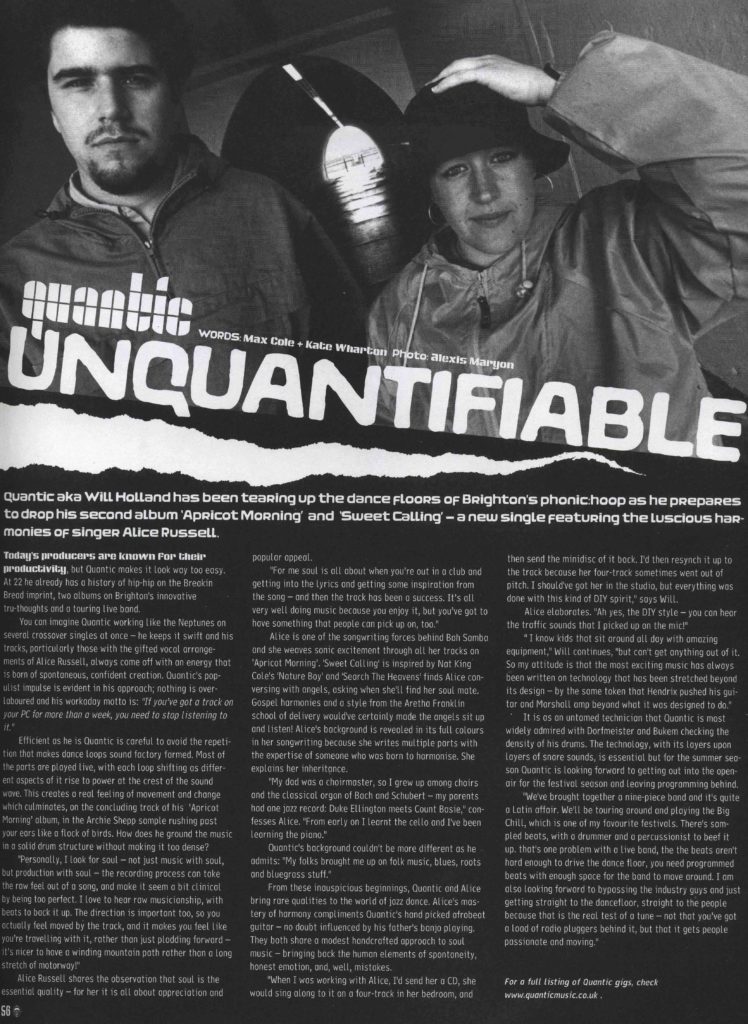 ---
01.43.29
KOOP (feat TERRY CALLIER) – In A Heartbeat – Waltz For Koop, LP – Jazzanova, Compost Records – 2002
Working with the late TC would have been a privilege for anyone and for some reason that I haven't analysed, this reminds me of Carmine, by Cloud Boat, a track that had surfaced the previous year.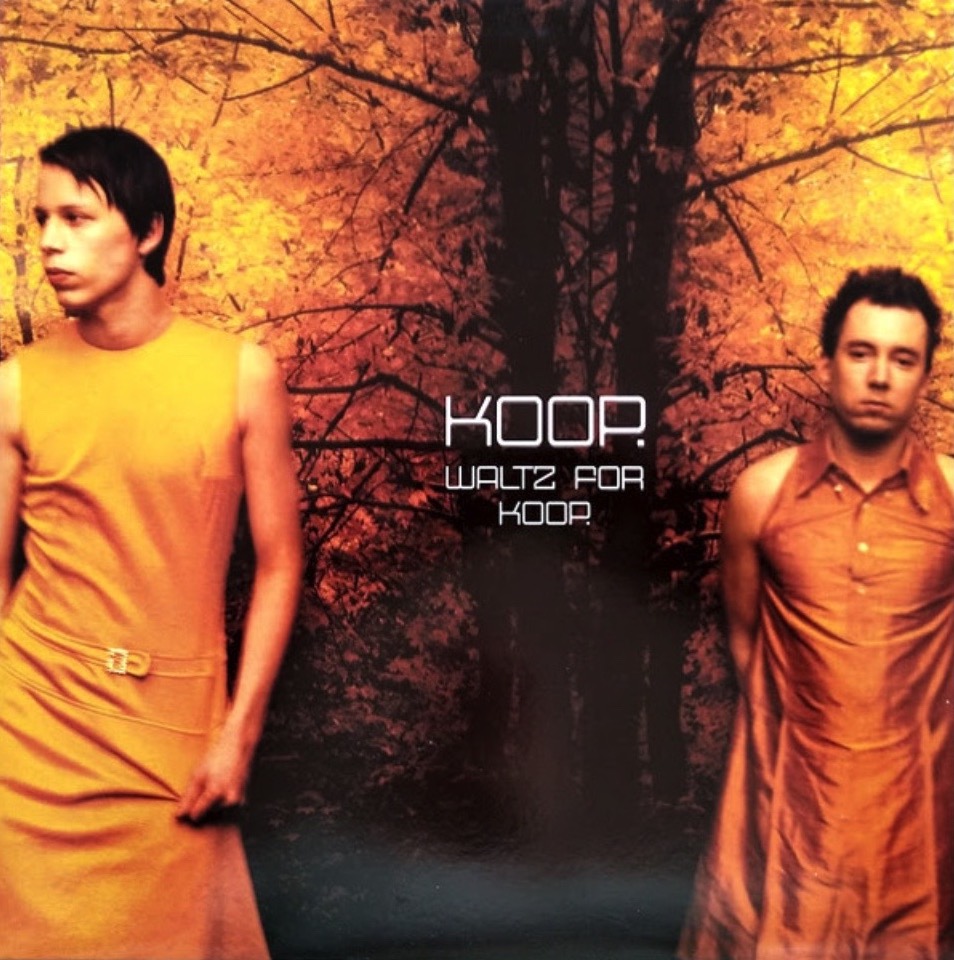 ---
01.48.35
MARVIN GAYE – Mercy Mercy Me (The Ecology) – 7″ – Tamla Motown – 1971
His What's Going On album still just shades it as my fave of all time but as with all its themes maybe, fifty years on, the people that really matter still aren't fully acting on Marv's thoughts on them. A beautiful piece of music.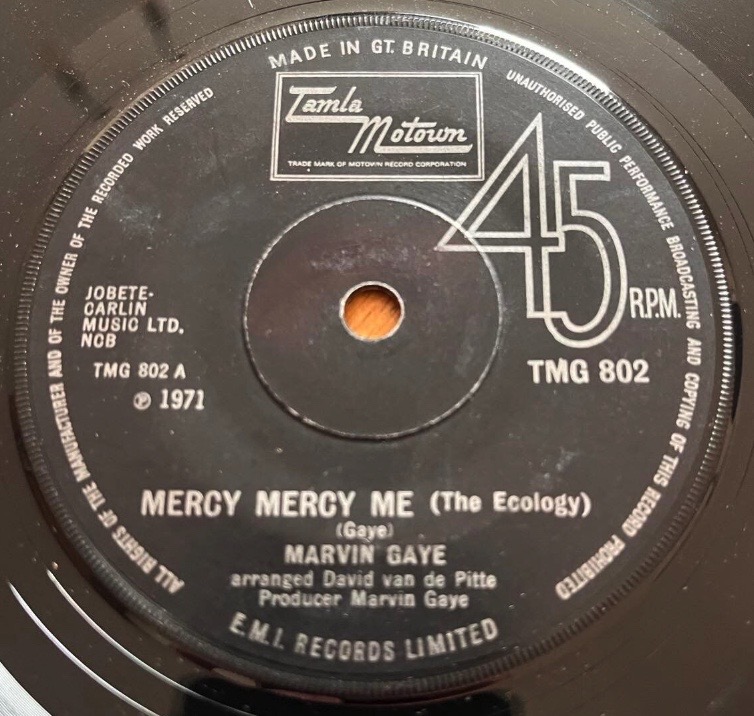 ---
01.51.42
DAVID McALMONT – Who Loves You – A Little Communication, CD only – Hut, Virgin – 1998
He sure can soar.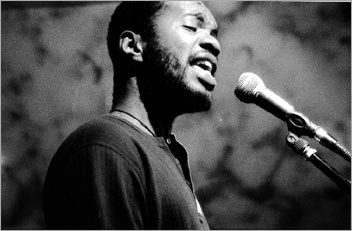 ---
01.54.43
ODYSSEY – Ritual – 12″ b-side – 720 Degrees – 1997
I could easily have stayed on a path similar to the above to finish on but at the last moment this stuttering d&b bruiser just… felt… right. It came out of the digital library here just as Got-Ta-Scatta (myself and Dave Summersgill) were going at and 'finishing' a long archived demo. I think Ritual's bottom end 'noise' must have resonated. 🙂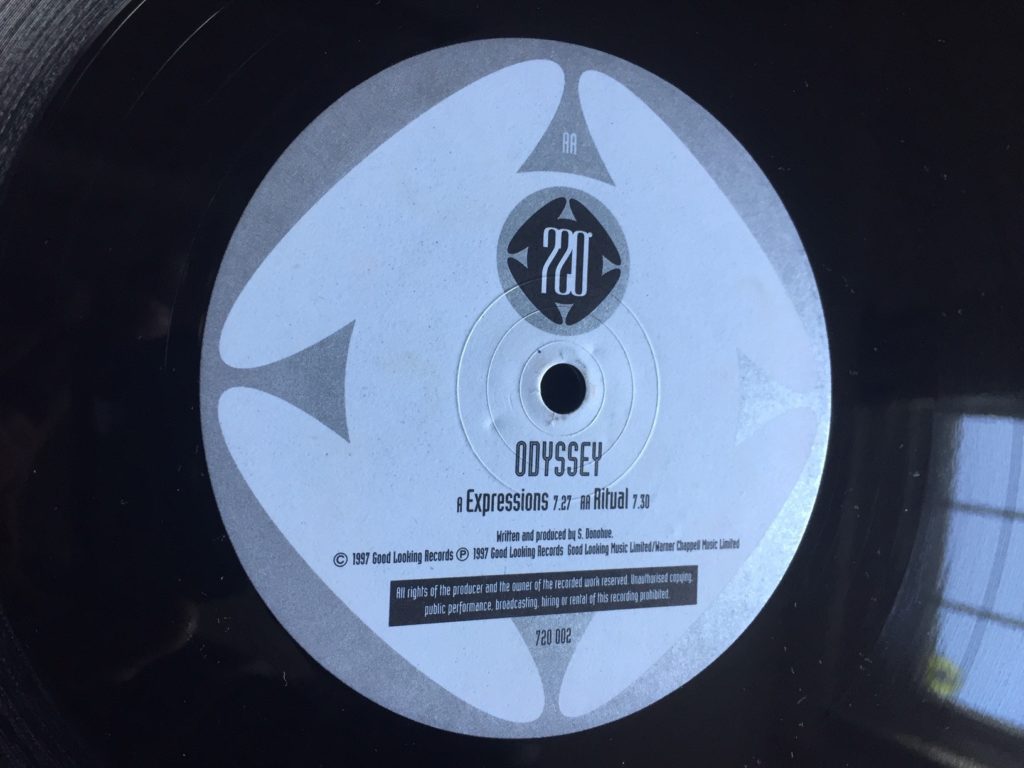 ---
Show 108 will be upon us all on Oct 2.
Dec