PLAYLIST 84 uploaded Oct 4, 2020
and is 75% vinyl friendly. Not bad.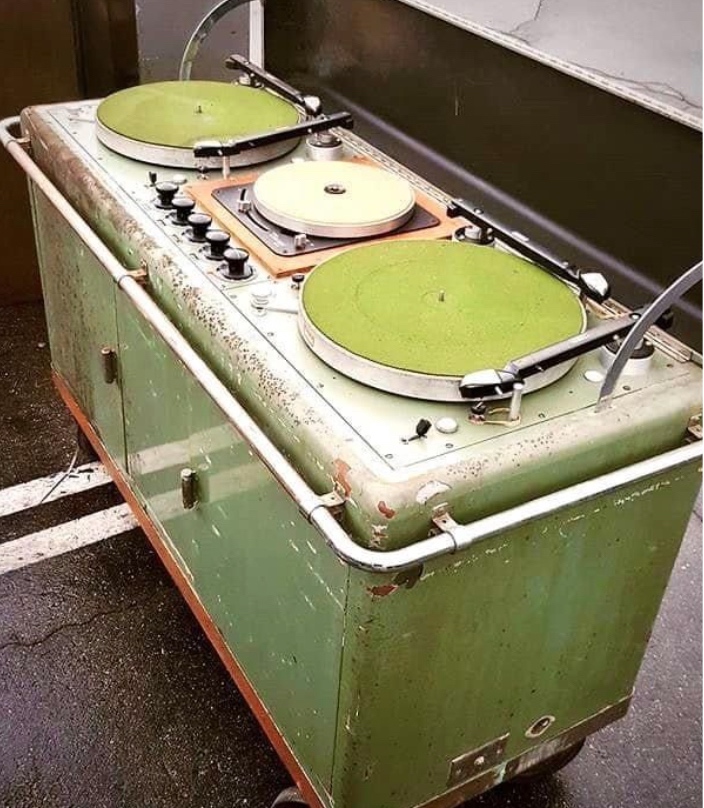 Built to DJ on some war torn front line, or the edge of a 1950s atomic bomb testing site… or maybe not. Origin and marque unknown.
---
Any track marked * has been given either a tiny or a slightly larger 41 Rooms 'tweak'/edit/chop.
---
Lyric of Playlist 84…
There's people rolling 'round on my carpet. Biting wool and pulling string
You said people rolled on carpet, boys. But I never thought they'd do those things. Bopsie waddy waddy. Save your money.
---
00.00
(Intro) THE FLAMINGOS – Stars (Edit) – Unreleased demo – 1983 Episode #1 for info.
---
00.41
NEW ORDER – Be A Rebel – 12″ – Mute – 2020
Released with stealth-like reserve in early September and their first new music since the Music Complete album in 2015, the single is downloadable now and a worldwide run of 5000 'Dove Grey' (Packaged with a blue metallic ink outer sleeve and full colour inner sleeve) 12″ vinyl, including in-house remixes from Bernard and Steve, is available to pre-order now for release on Nov 13.
A mixing of Bernard's reflective tones and beats that's reminiscent (for me anyway) of Leave Me Alone, here though in more polished form… and with more, errr… 'up'. Once you're past the weird near apologetic intro, it's definitely a grower.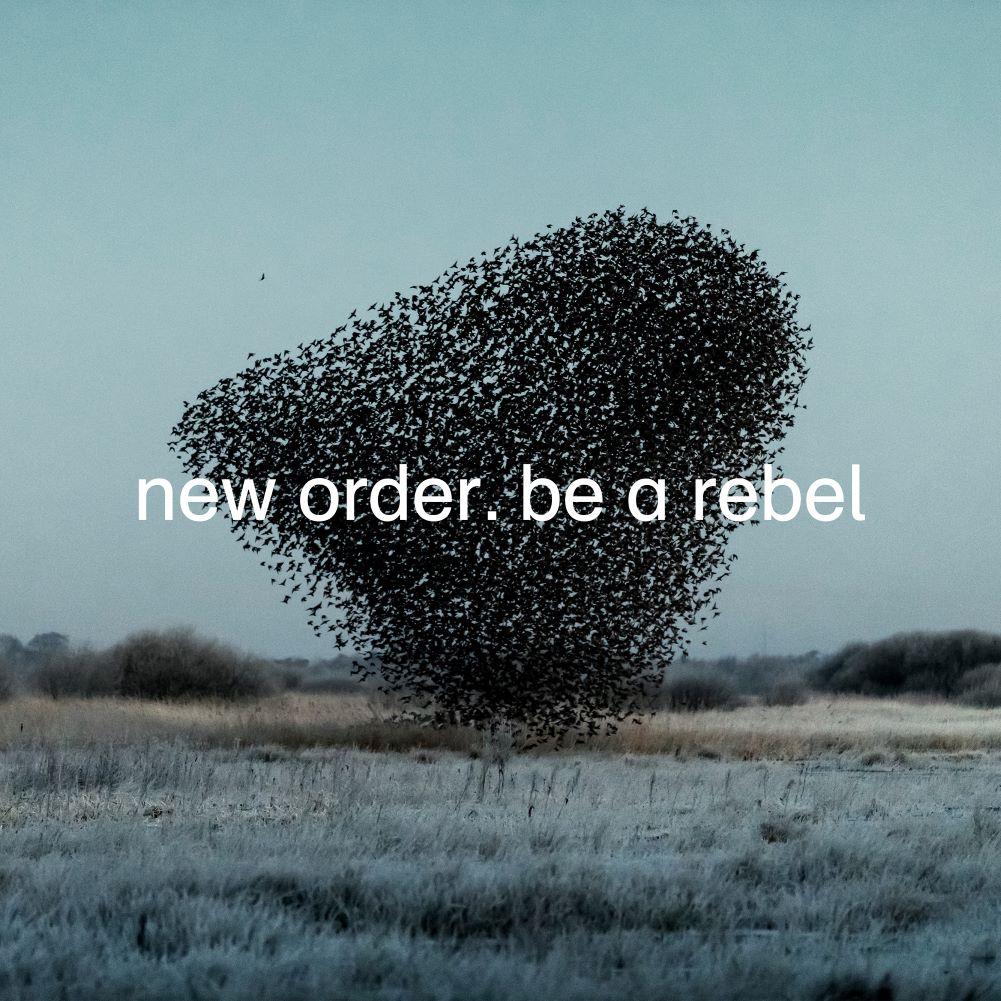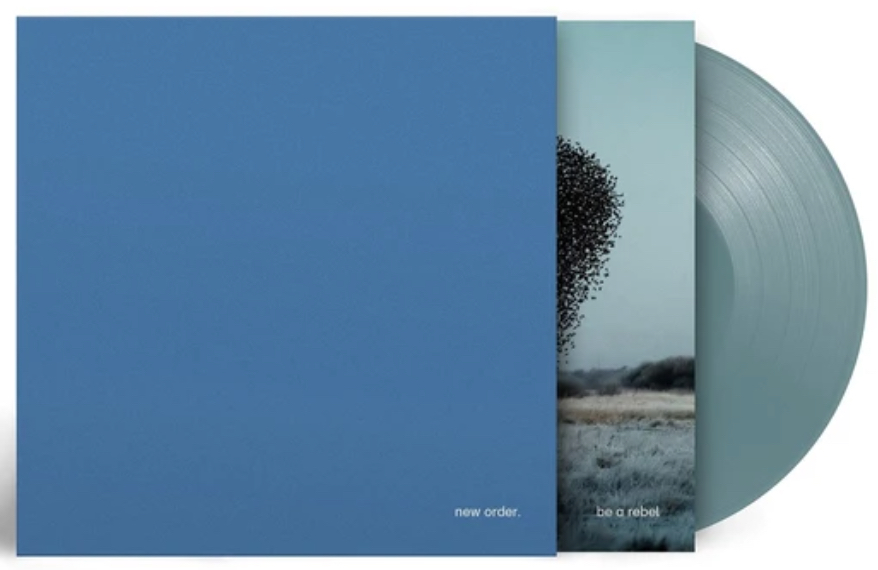 ---
05.16
THE RAILWAY CHILDREN – Every Beat Of The Heart – 7″ – Virgin – 1990
Factory Records stablemate's of the above, before major label charting a few years later with this singalong romp.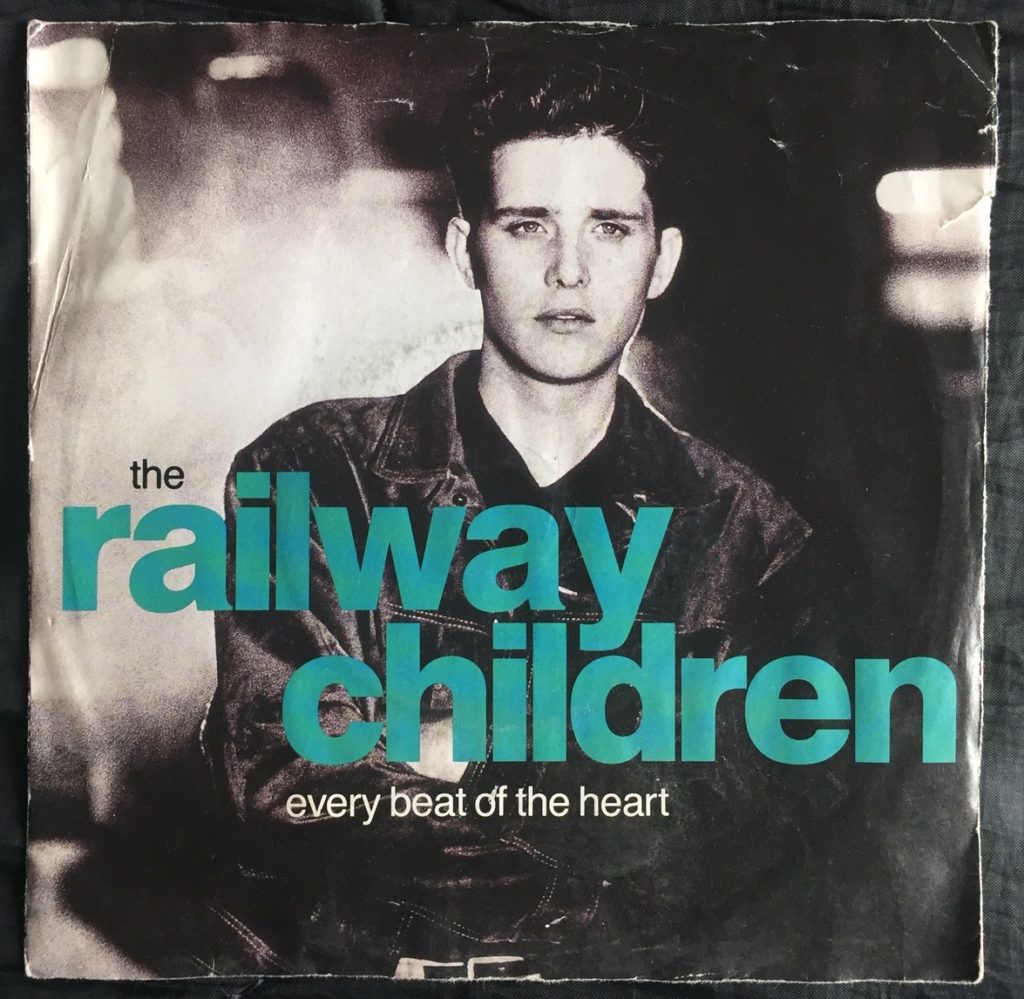 ---
09.13
THE WAKE – An Immaculate Conception – Harmony, LP – Factory – 1982
And… back to Factory! This feels like archetypal Wake territory for me.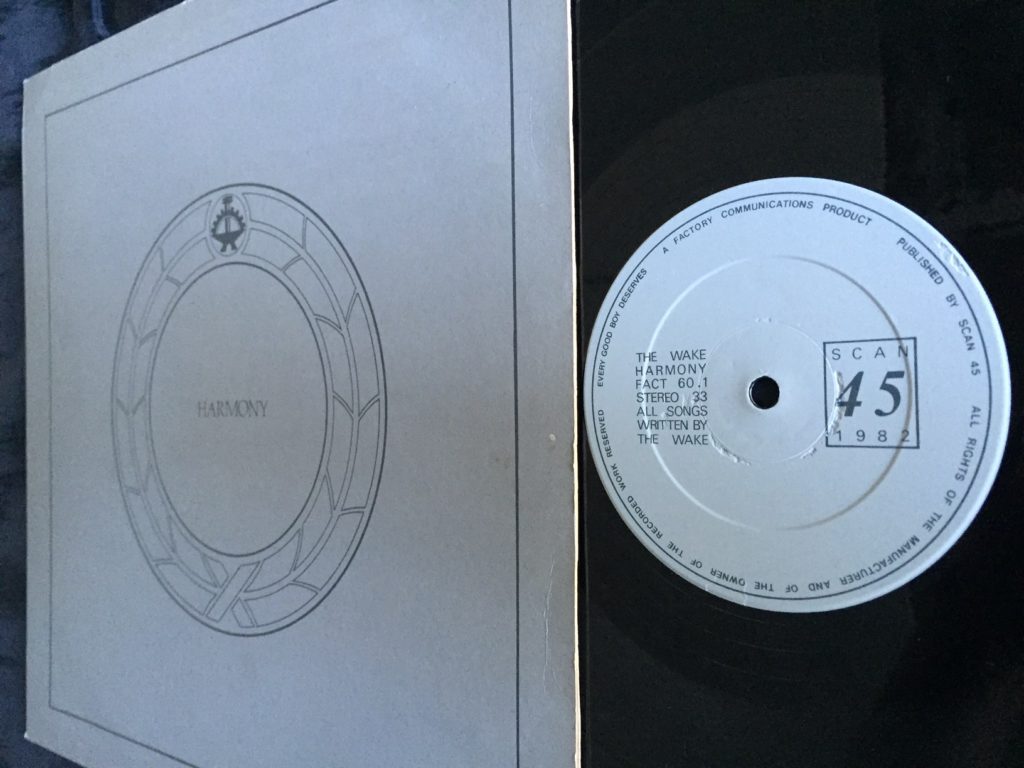 The Wake soundchecking – Brixton Fridge, 10.12.83
Photo credit/copyright: Dec Hickey
---
13.56
DEAD CAN DANCE – East Of Eden – Self titled, LP – 4AD – 1984
A Brendan Perry-led track that featured in their set list at Bedford Boys Club in July '84. Magical.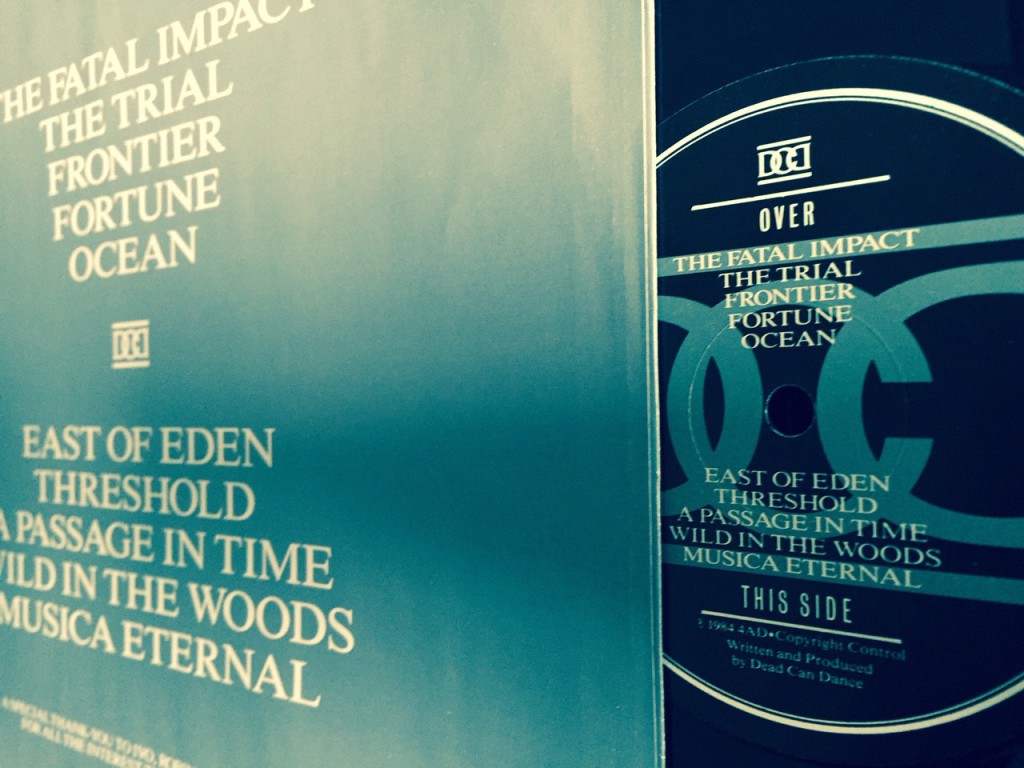 Poster – Bedford Boys Club, 7.7.84.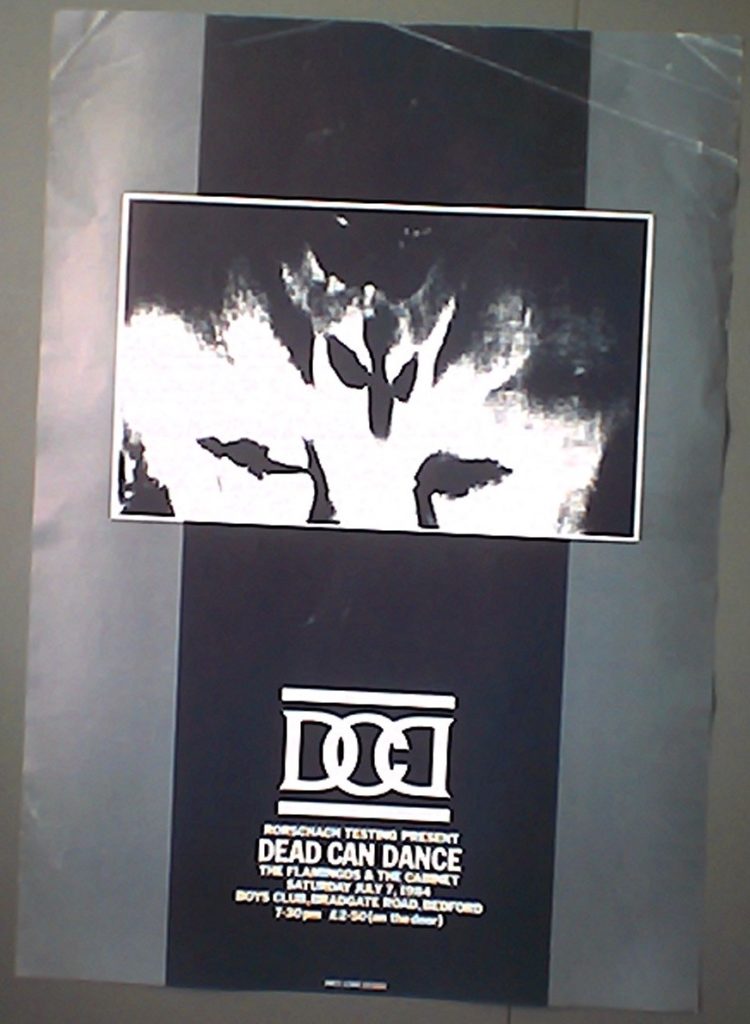 ---
17.13
PETER HOOK and THE LIGHT – Homage – Youtube – 2020
Long time New Order trainspotters will know this track as an early live set contender in their brief late 1980 months as a trio, just before Gillian joined. Firstly demo'd at Cabaret Voltaire's Western Works studio and then performed just the once in both the UK and the US, the track nearly made it to the band's first John Peel session. Dumped at the last moment, it never surfaced again, and as time moved on, stylistically it grew less and less likely the track would endear itself again to Barney. Hooky though recently felt it worthy of reappraisal.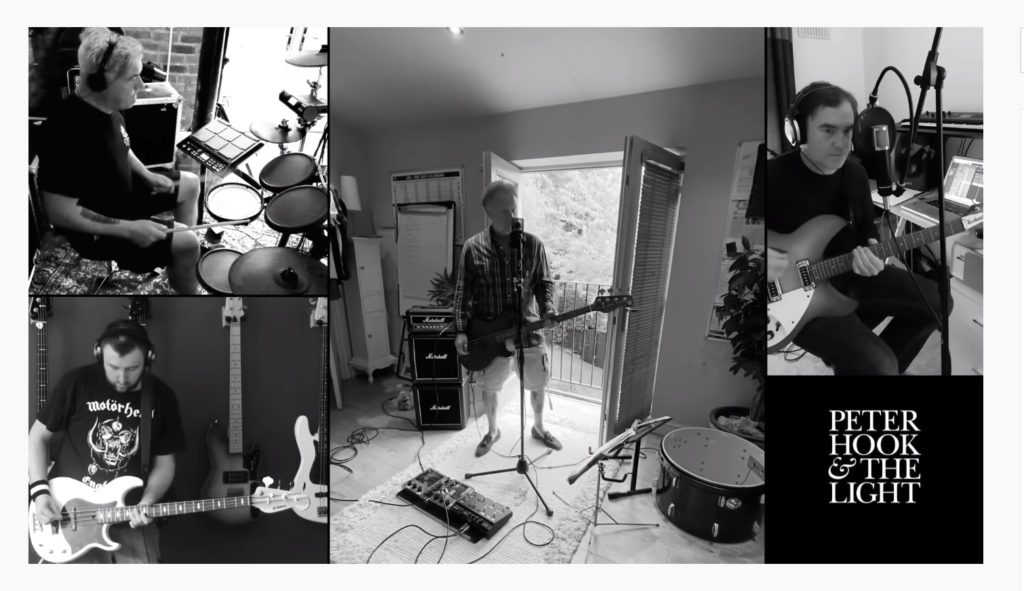 ---
21.52
CABARET VOLTAIRE – Vasto – Shadow of Fear, 2LP – Mute – 2020
Relentless Richard. New… and still sounding mighty!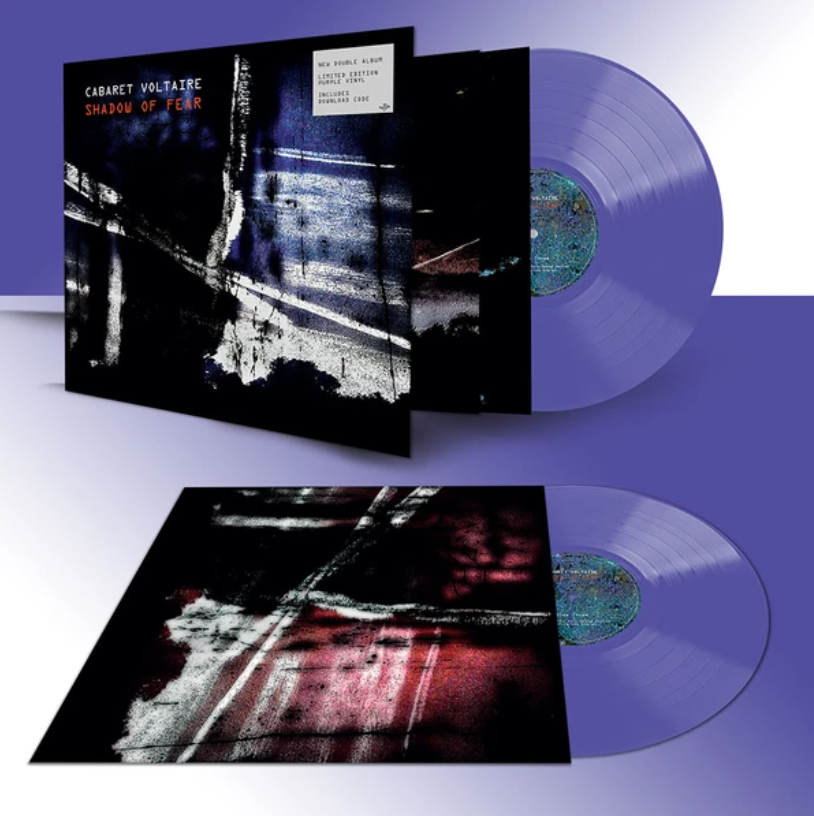 ---
29.23
SHRIEKBACK – Accretions – Tench, LP – Y Records – 1982
A band I never got to see play live in their early incarnation. Now back in action and fully manned with their original line up, they released their fifteenth album in late 2019.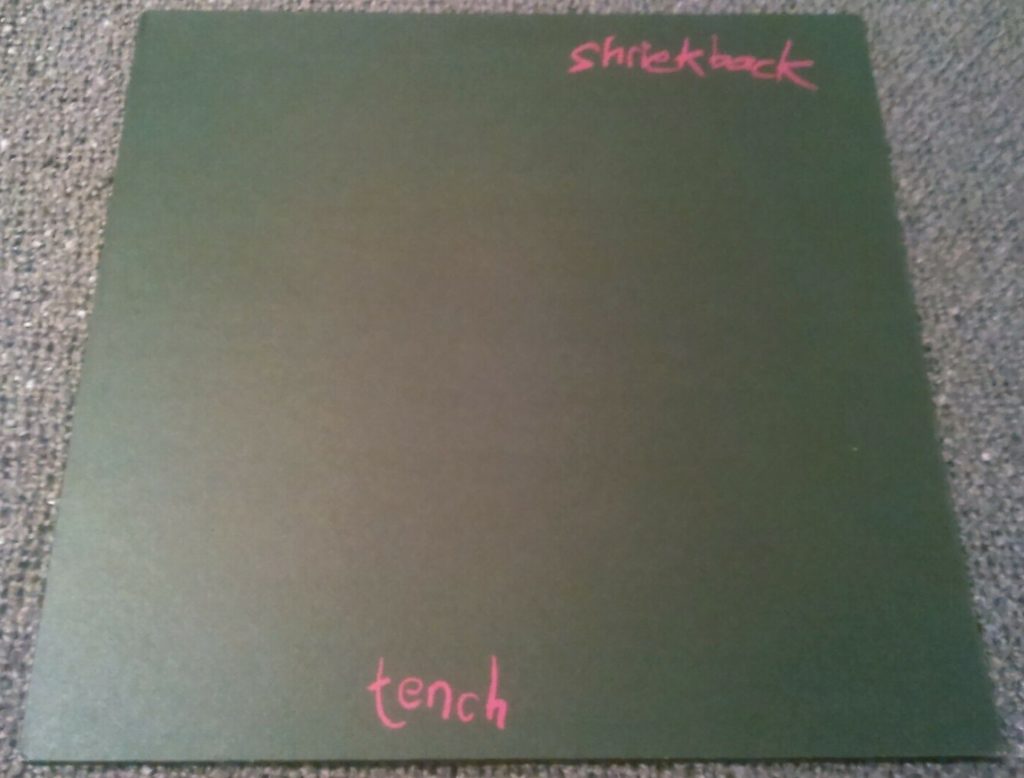 ---
33.24
MORDANT MUSIC – Fallen Faces – 7″ – Mordant Music – 2006
Picture disc pleasure and a sound not unlike what Mint Royale got up to.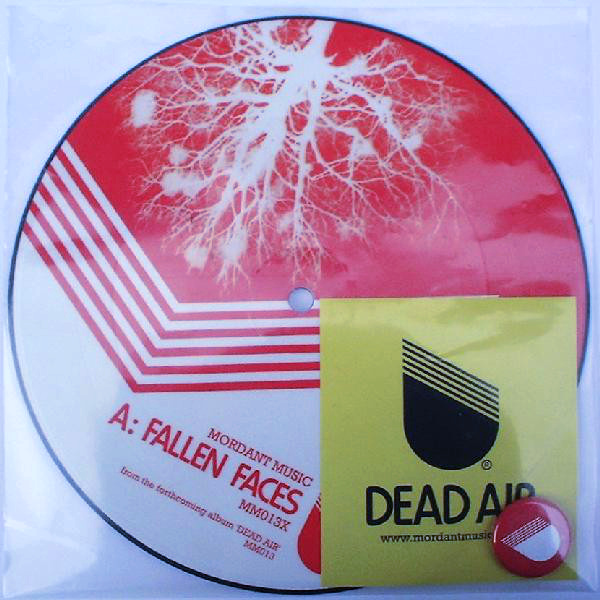 ---
36.39
VITALIC – Warm Leatherette – CD single, extra track – Different – 2005
French electronic artist, producer, etc etc, Pascal Arbez-Nicolas has been releasing music for two decades but such is the vastness of the landscape I've just happened on him for the first time. Covering Warm Leatherette must be some sort of rite of passage for electronic acts with a leaning to the new wave side of things.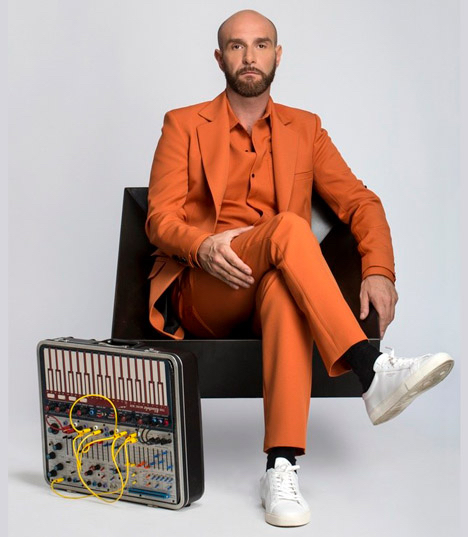 ---
39.16
GANZHEIT – Preface and Hostilities – Discreet Campaigns, v/a compilation cassette (only) – Rorschach Testing – 1985
Time has been kinder to some of the tracks we included on this compilation than others and this is sounding remarkably fresh in 2020. So, I look to dig out, listen to and digitise a fourteen track 'Summer of '84/Introducing Ganzheit' cassette of 'recorded live' demos these guys gave me, I'm assuming via our club nights of the time.
Discreet Campaigns promo cassette cover.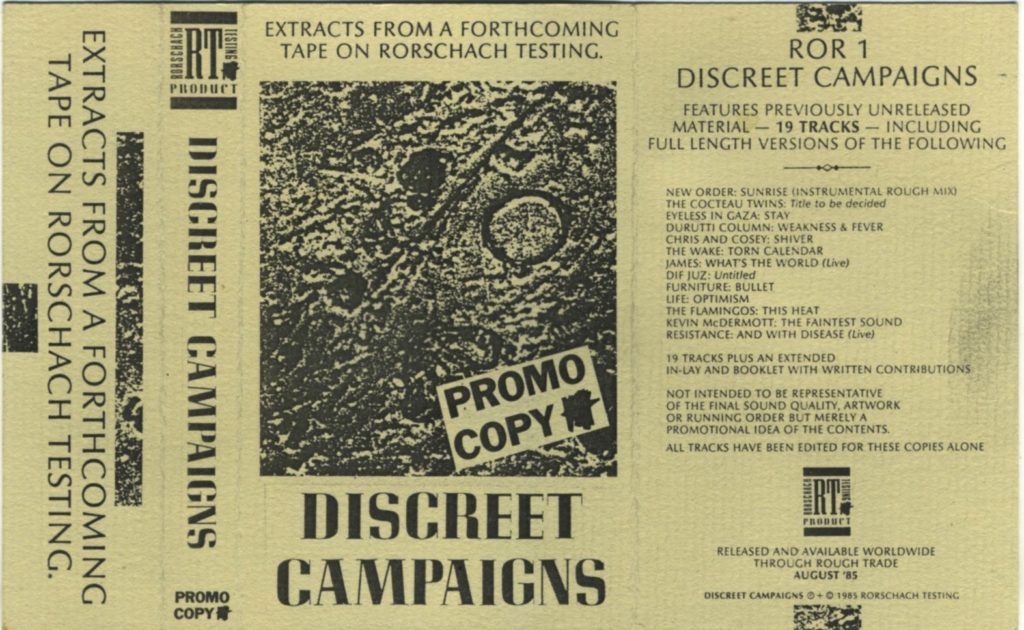 ---
42.46
STEVIE WONDER – All In Love Is Fair – Innervisions, LP – Tamla Motown – 1973
Perfection in a tune… though I've always wondered why he kicks off using the line 'All Is Fair In Love' and ends with All In Love Is Fair'. Given Stevie's take I'd suggest it's the sign of a supremely confident vocalist if you've heard anyone else cover this song. Indeed, I recorded Jose Feliciano performing it at the Royal Albert Hall in 1975… and he absolutely nailed it. 🙂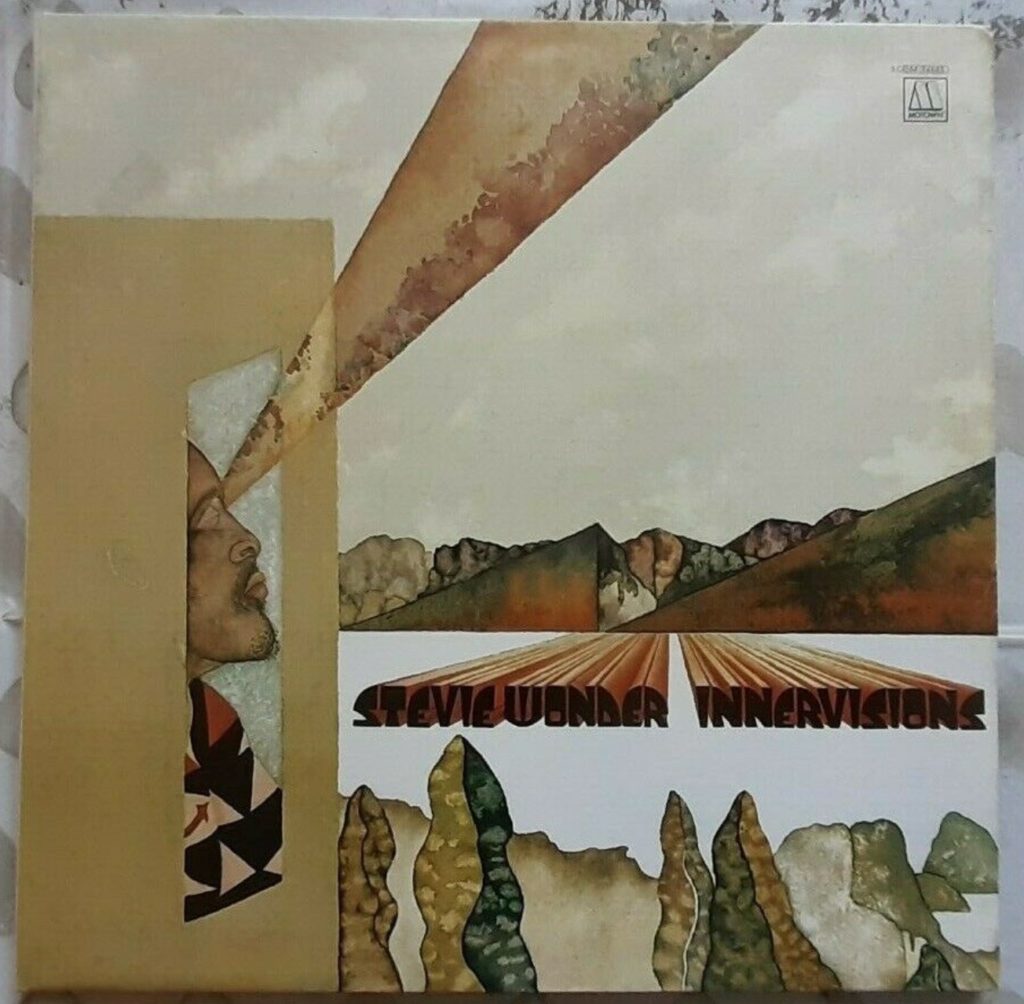 ---
46.25
GOLDEN AVATAR – Swetadwip – A Change Of Heart, LP – Sudarshan Disc – 1976
It's a 41 Rooms return to an album I associate with a trail of Hare Krishna folk dancing through London's Soho, around the time the album came out, in 1976, I think. Whether my 50p purchase went through them or not, I can't remember but with just the 900+(!!!) copies available on Discogs you could be forgiven for believing it's a severely lacking album (not so) or someone way over pressed it (more likely). Swetadwip is a melody, arrangement and vocal that's up there with the best of late 60s/early 70s West Coast summer vibes and the spiritual tone will no doubt have warmed a great many as well. Vocalist, Michael Cassidy is still performing to this day and judging by his AverageSoul Youtube channel he's sounding just as good forty five years on. A set of pipes well looked after.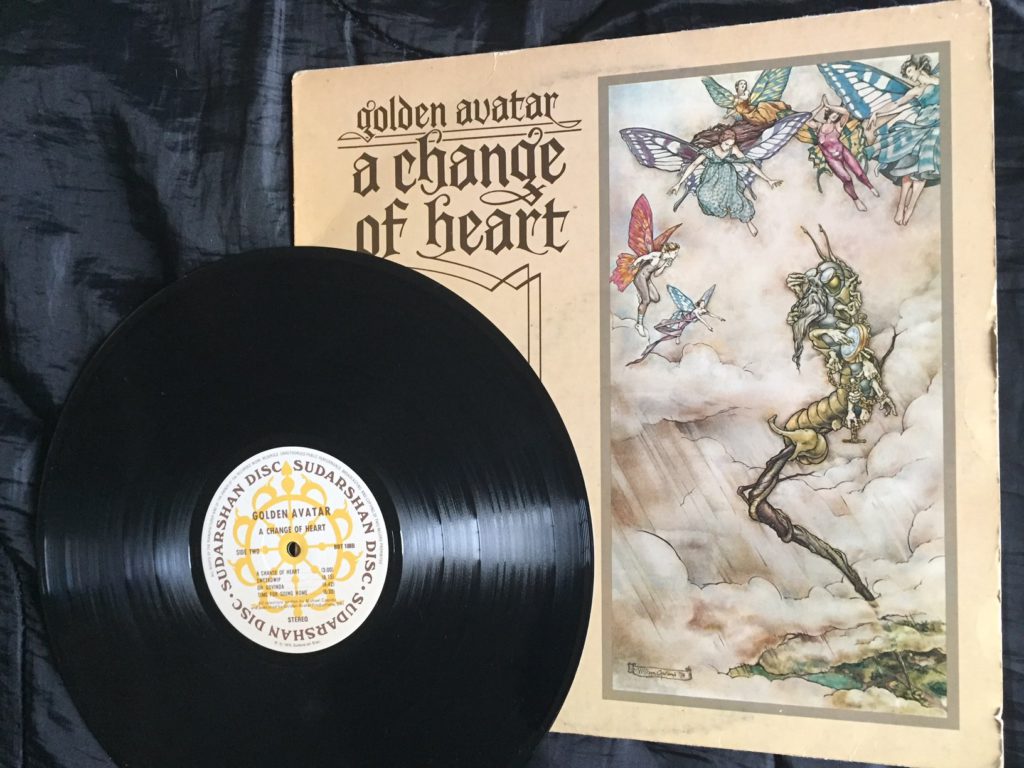 ---
52.20
WISHFUL THINKING – Clear White Light – 7″ – B & C Records – 1972
I most probably heard this on a random Radio One or Radio Luxembourg play at the time… before it sank without trace. Interestingly, it sounds far 'sparkier' than Lindisfarne's original (and debut single) from a couple of years earlier.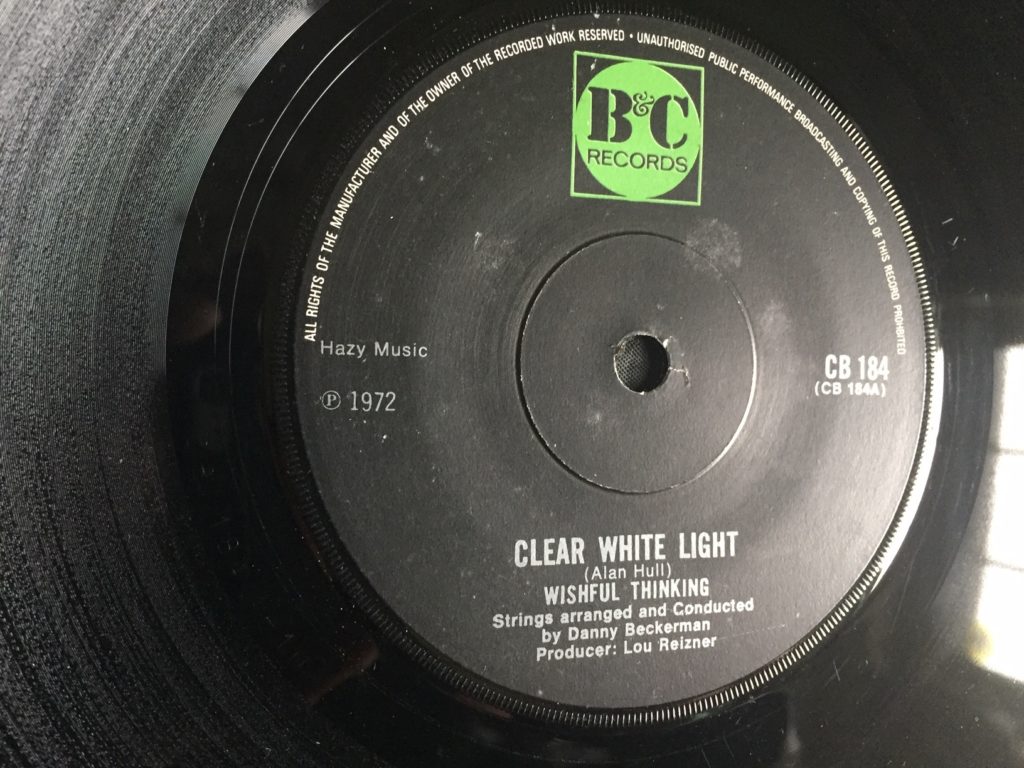 ---
55.05
HULA – Black Wall Blue – 12″ – Red Rhino – 1986
Visiting good mate, Alan Fisch in Sheffield last year I met up with Hula main man, Ron Wright for the first time in thirty years, as we all sat together for a Sheffield Book Week event. I reckon Hula's contribution to Sheffield/electronic music etc has slightly been forgotten, a situation that won't have been helped by, as Ron recounted, their Red Rhino-labelled master tapes having disappeared through time, whereby any re-release that might surface going forward won't be quite up to the mark, sonically.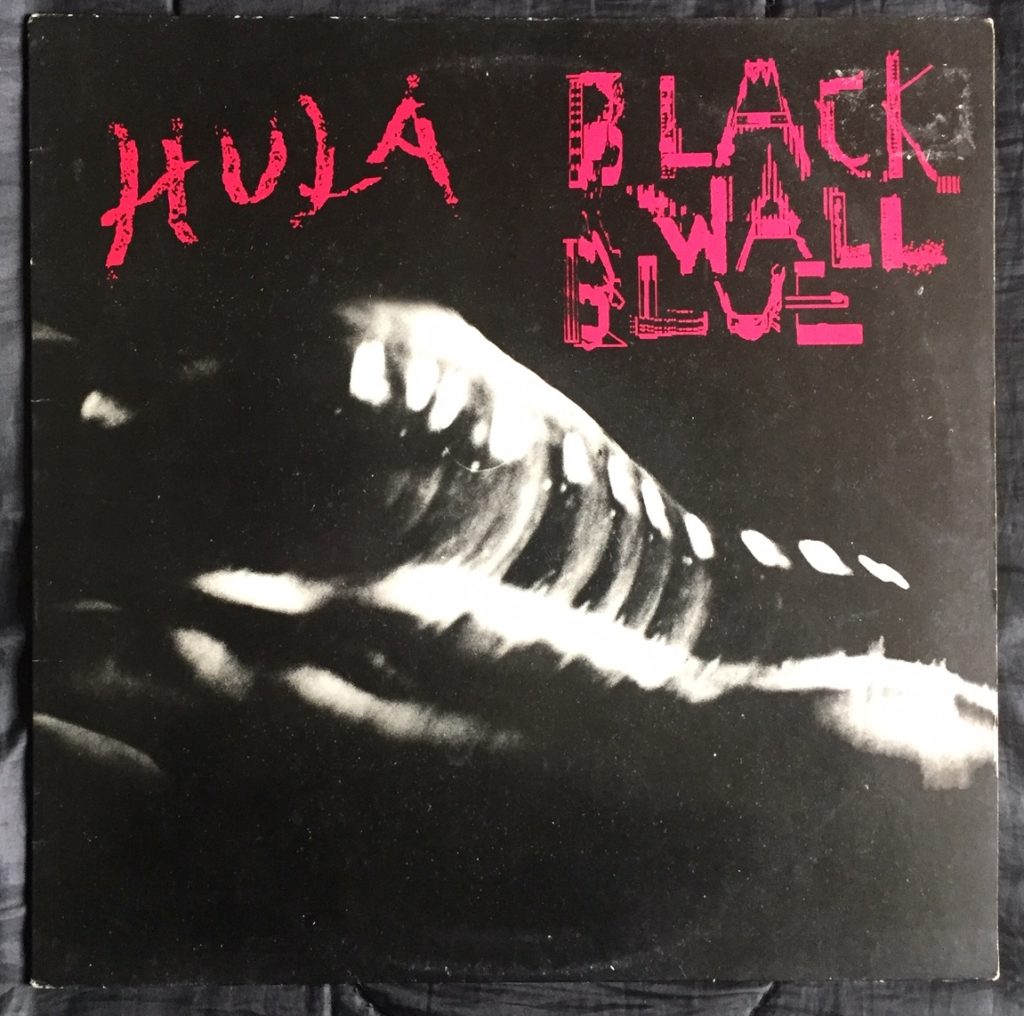 ---
59.36
SLAB! – Parallax Avenue – 12″ – Ink Records – 1987
'Following up the successful R&B derangement of their driving, debut hit with more inventive, risky modernist funk stuff. Tapes, scratching, intelligence, skill, percussive detail, feedback fragments, what your best friend won't tell you: the usual grab-bag, grabbed unusually. It's a cool and (so far) a consistent career of carefree kicks and careless thrills'. – Richard Boon, The Catalogue #45, Feb '87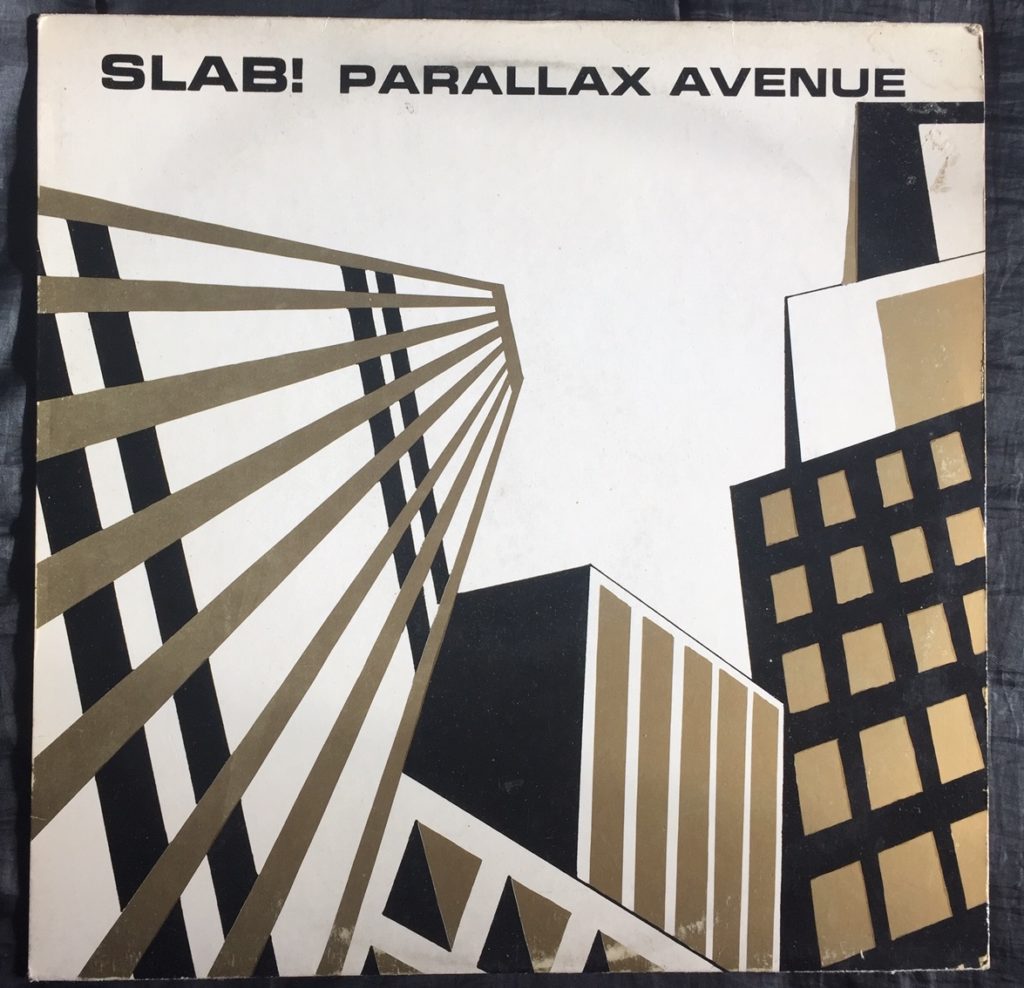 ---
Half-time-out…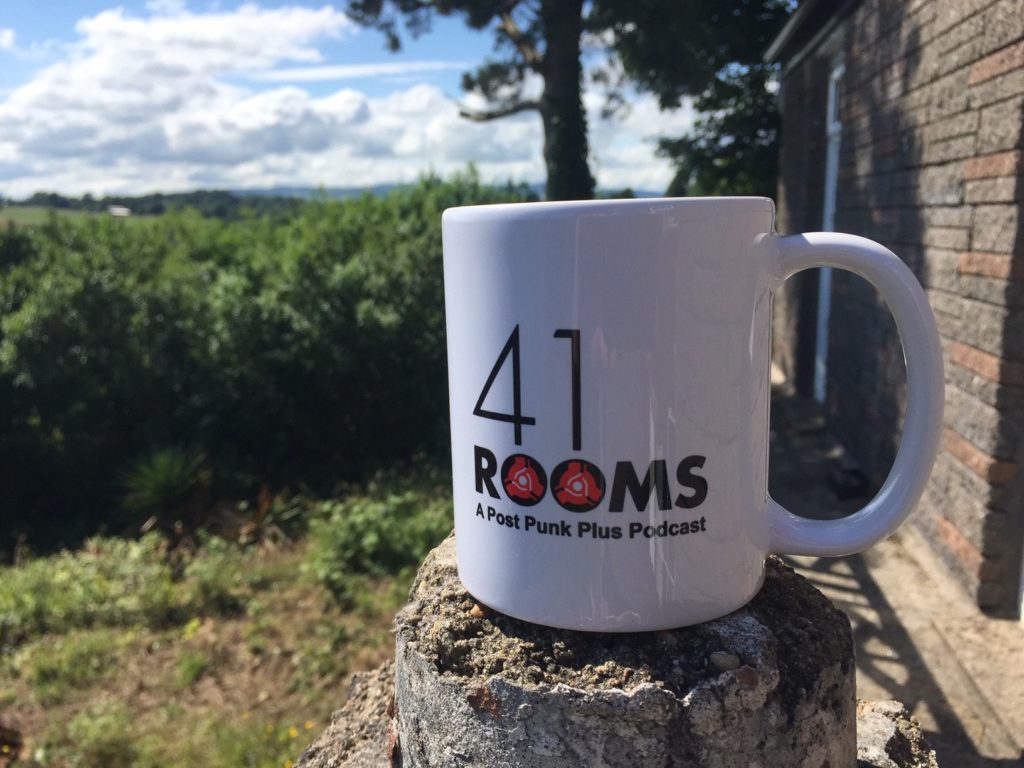 01.05.49
WORKFORCE – Compromise – John Peel session – 1985
If I was ever to put together a Top 10 Peel session recordings list, this track would be in there. Massive!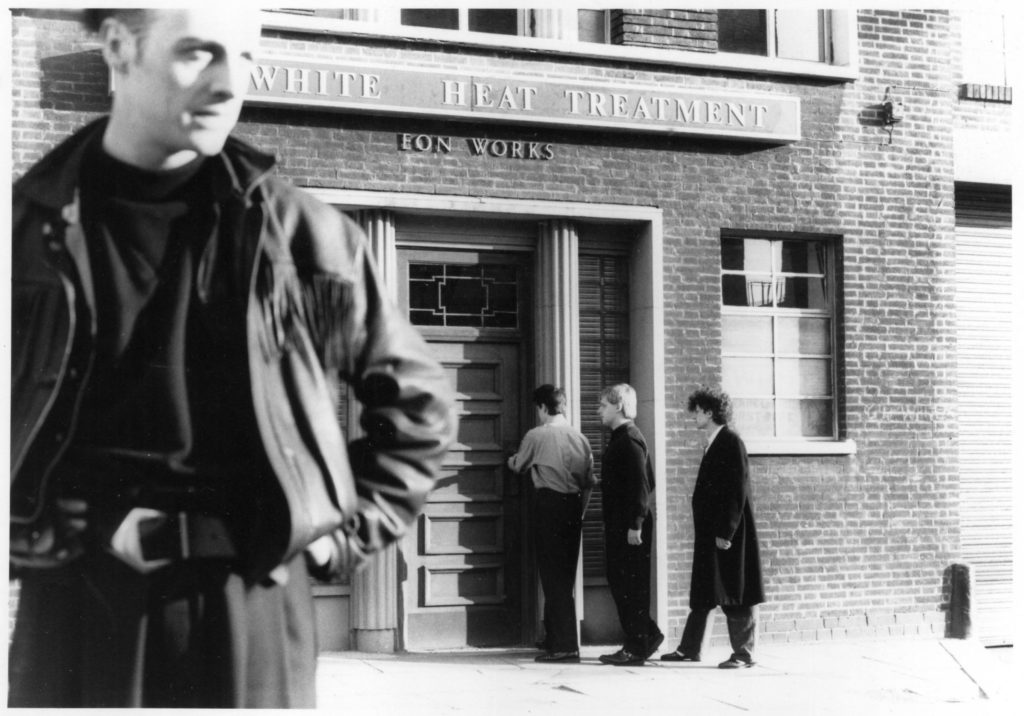 And from Workforce vocalist Paul Wheatcroft's earliest music (as far as I know) to his latest.
---
01.10.08
HAKIM JAMAL – Alphabetcity – Not Too Busy To Hate, CD only – 2020
'When Hakim and I first met, little did we know that we'd be soundtracking the most important civil rights protests in my lifetime. Hakim was a teenager during the Watts riots of '65, when he had a fleeting brush with the Black Panther party.
'The title of the forthcoming album, 'Not Too Busy To Hate' is a slogan once used by militant black activists in the 60s. Hakim still lives in LA and having made his living as a session musician and sometime poet, he's achieved a little local celebrity, if not international fame.
'The music could be described as 'righteous soul' along the lines of the work Stevie Wonder, Curtis Mayfield, Marvin Gaye and others did in the early 70s. The time seems right for him to revisit in this new collaboration subject matter he still passionately believes in. If you like what you see and hear, please spread the word. Peace'. – Paul Wheatcroft
And you can check out/buy the album right here.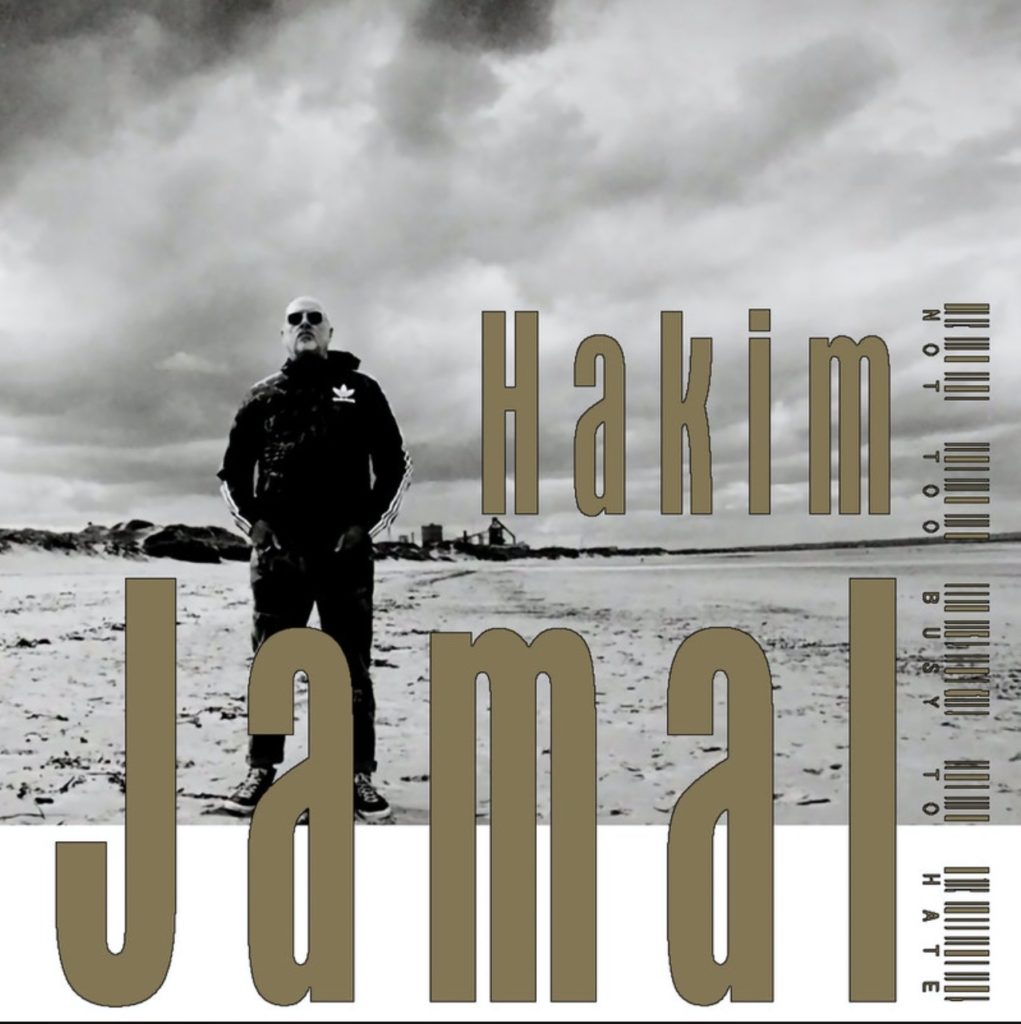 ---
01.14.08
JOHN MARTYN – Smiling Stranger – One World, LP – Island – 1977
I bet a lot of JM fans of a certain age have his Echoplexing Rock Goes To College and OGWT BBC TV appearances from around this period in their heads.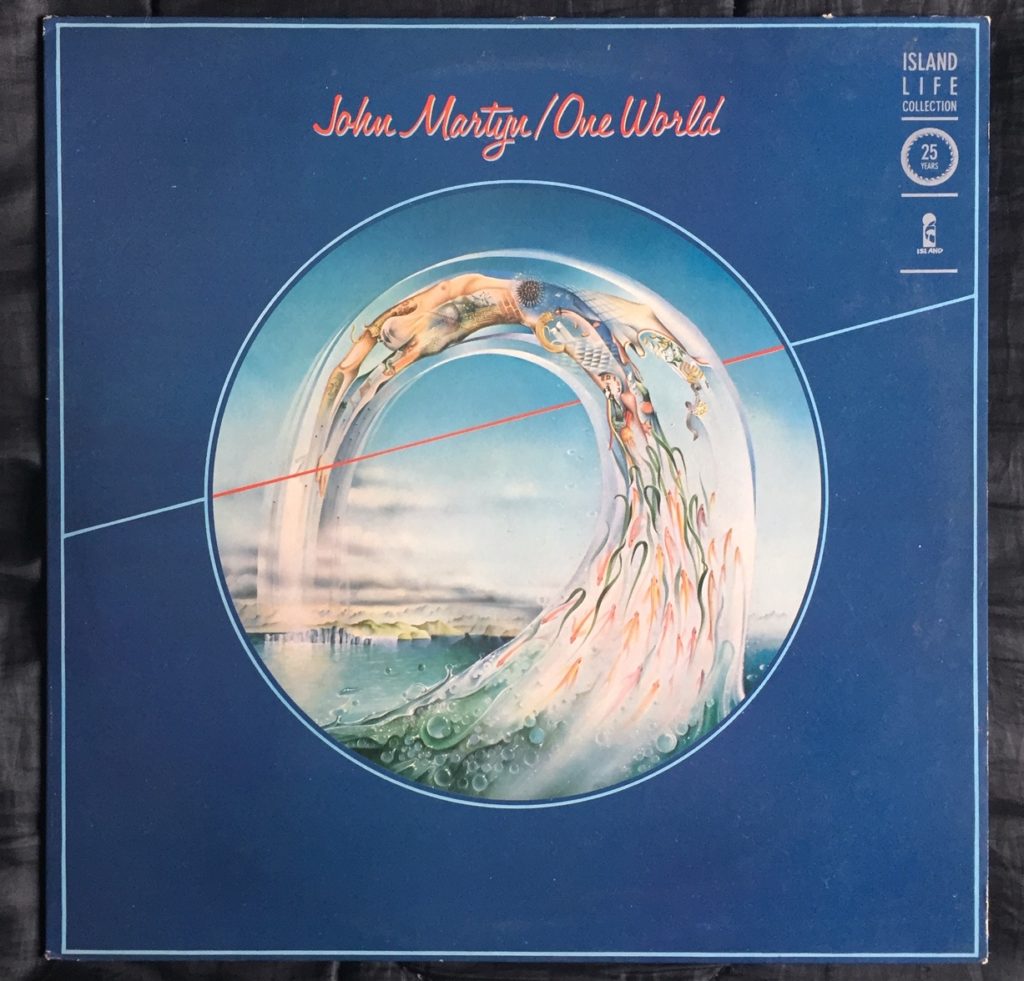 ---
01.17.35
THE SHRUBS – Mysterious Places – Take Me Aside For A Midnight Harangue, LP – Ron Johnson Records – 1987
Busy, busy, busy sounds!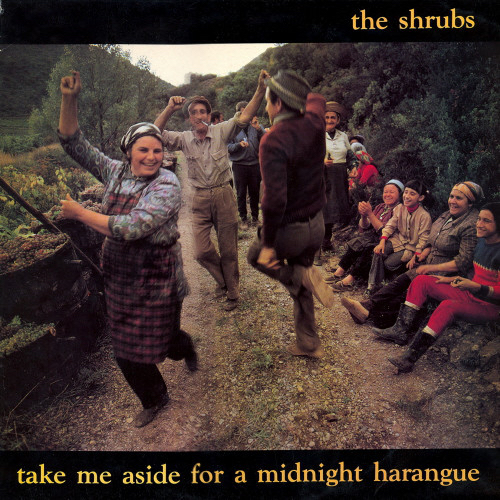 Underground #6, Sept '87.

---
01.20.31
THE TRAIN SET – She's Gone – 12″ – Play Hard Records – 1988
On Dave Haslam and Nathan McGough's Manchester label, the first of two only 12″ singles, and then… a 2015/16 album and (at least) one festival appearance!
---
01.28.38
ECHO and THE BUNNYMEN – Villiers Terrace – Crocodiles, LP – Korova – 1980
Classic Mac and crew, I'd say. ' "Villiers Terrace" is the most avant-garde song of the album, definitely recalling V(elvet) U(nderground) at their heyday. The song is apparently about a place in Liverpool where Hitler signed a non-aggression pact with Czechoslovakia. Tony Wilson, of Factory Records fame, claimed it was one of the best songs ever written'. – treblezine.com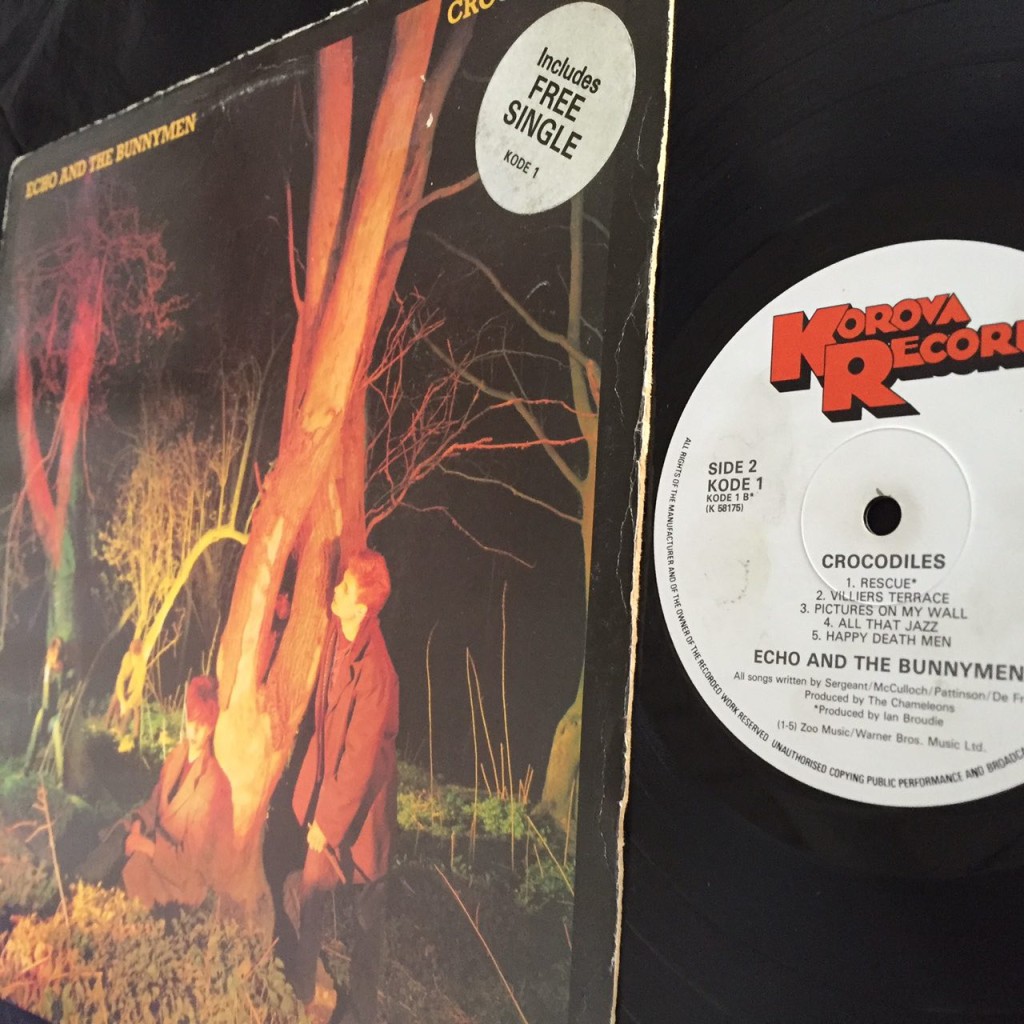 ---
01.26.13
THE CUBAN HEELS – Call Of The Wild – John Peel session – 1981
From the Walk On Water boys second session for Peely, a never then released song.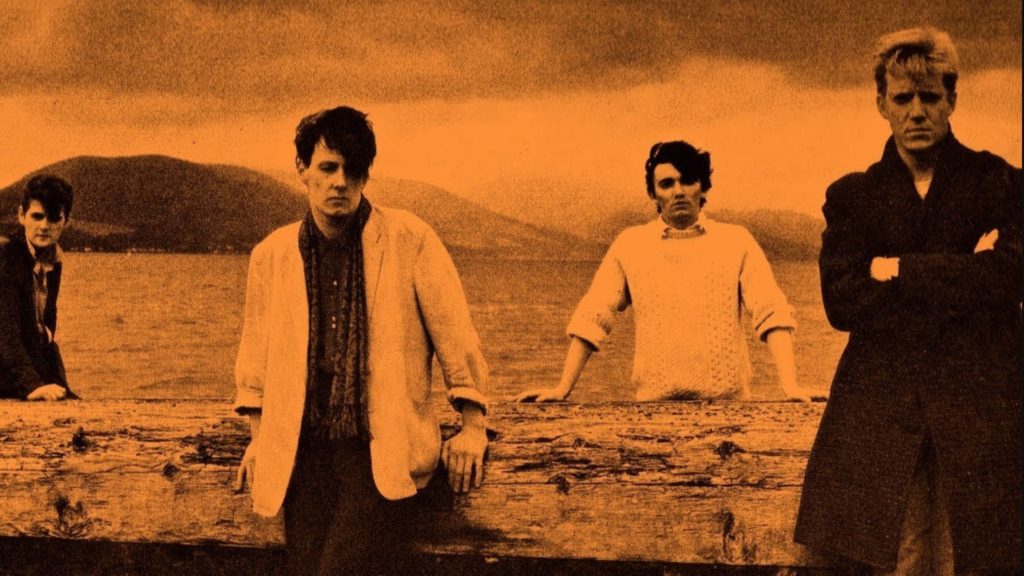 ---
01.30.21
COSMO VITELLI – We Don't Need No Smurf Here * – 12″ EP – Disque Solid – 1998
I've no idea on any Smurf tie up with the track but did they graduate to being freebie giveaways with petrol in the UK in the '70s, or am I mixing stuff up here? A neighbour friend of my mum and dad was a rep for one of the major petrol companies and I partly think of him anytime I see the little critters. The track? Nicely mad, with a couple of snippets added.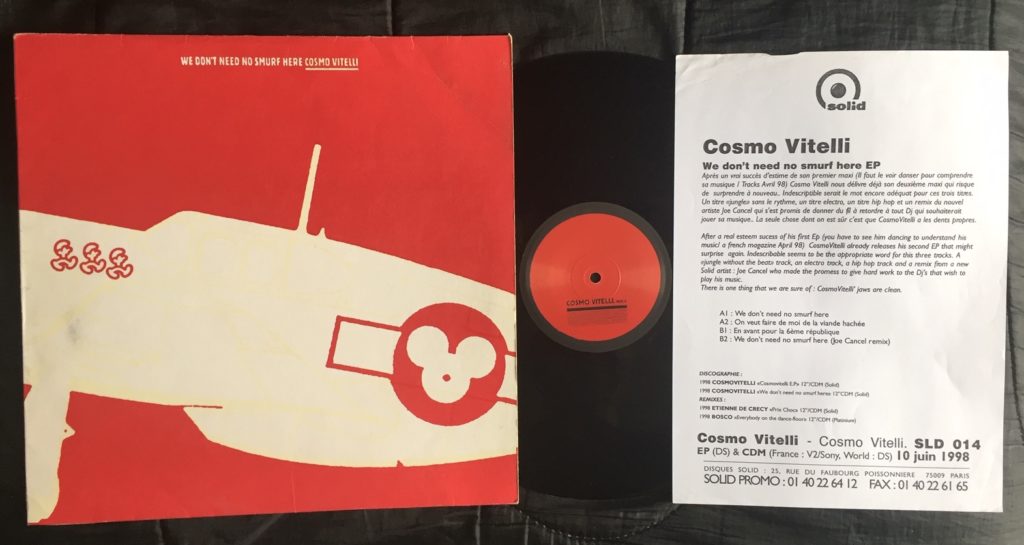 ---
01.34.58
STEREOLAB – Les Yper Sound – Emperor Tomato Ketchup, 2LP – Duophonic Ultra High Frequency – 1996
I remember lollies this colour when I was a kid. File under 'Sounds For Window Gazing on Car Journeys'. Not trains, just cars… oh, and maybe bikes. An expensive album to acquire in its original guise, I don't own it.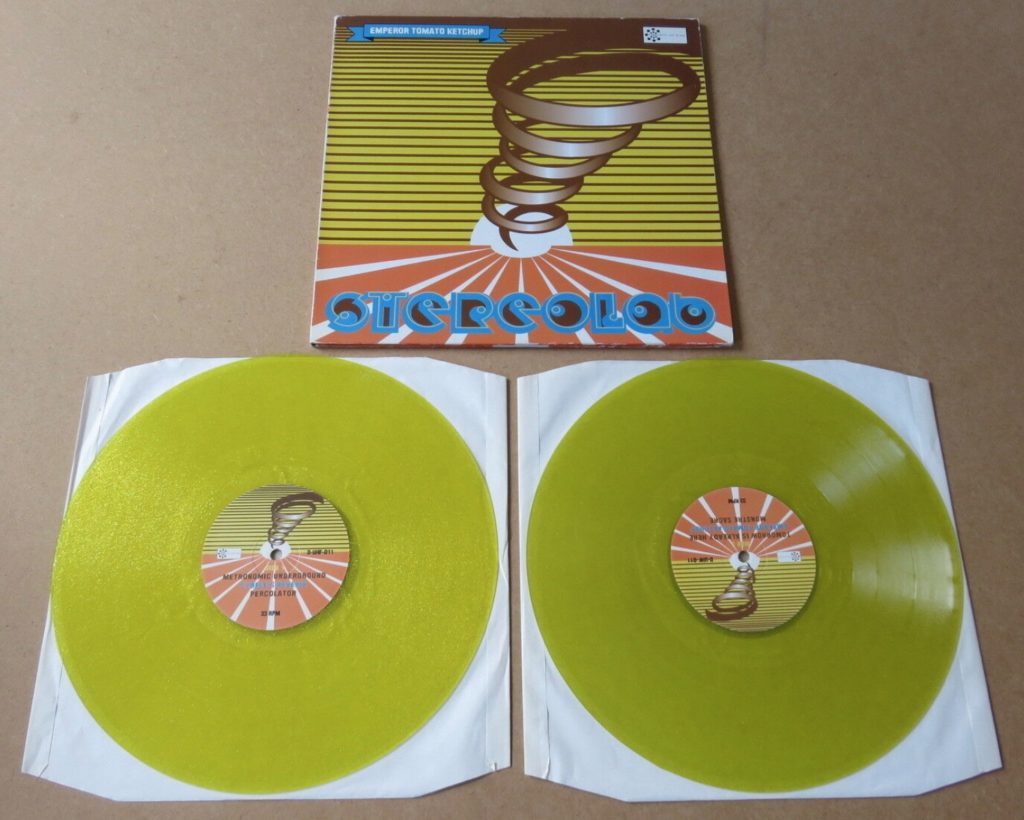 ---
01.38.54
BONOBO (feat BAJKA) – Nightlite (Demo) – Days To Come, 2CD (only) – Ninja Tune – 2006
I'm sort of surprised I don't take to more of Simon 'Bonobo' Green's music than I do but this coupling with Bajka is a match made in that there proverbial heaven. They are both to always to be checked out, though.

---
01.43.52
URBANIZED (feat SILVANO) – Helpless (I Don't Know What To Do Without You) * – 7″ (errr… mainly) – Maxi Records – 1992
'From New York's Maxi records, this mournfully soulful Sylvano moaned strong brisk garage strider starts with repetition of its bracketed refrain in 'Little' Louie Vega & Kenny 'Dope' Gonzalez's 119.75bpm The Kenlou Mix, or is broken down as the name suggests in their eventually buoyant smacking marathon 119.8bpm Masters at Work Accadubba with producer Lem Springsteen's breezily bounding 120.4bpm Extended Mix and 121bpm Sound Factory Dub Beat too, while remixed on a separately promoed white label ow are Gaz Anderson's fluttery thumping glum 123bpm The Wisdom Mix and Vega & Gonzalez's lurching 120bpm The London Mood Mix'. – James Hamilton, Record Mirror (Music Week), 23.5.92
Leading out the last 15 minutes of this podcast (and maybe the last day or three of summer?) with some bouncy, early 90s 'here today, gone tomorrow' tunes. Coming from an angle and head space so far removed from (say) Joy Division or the Gang Of Four none of these three dance tunes were ever going grab Ivor Novello-style awards or connect lyrically but at a certain period in my life, along with a shed load of other (maybe more cerebral?) beats of all tempos tunes, these definitely raised the spirits. First off, Urbanized's only ever release, so to my mind, a 100% (non) hit rate.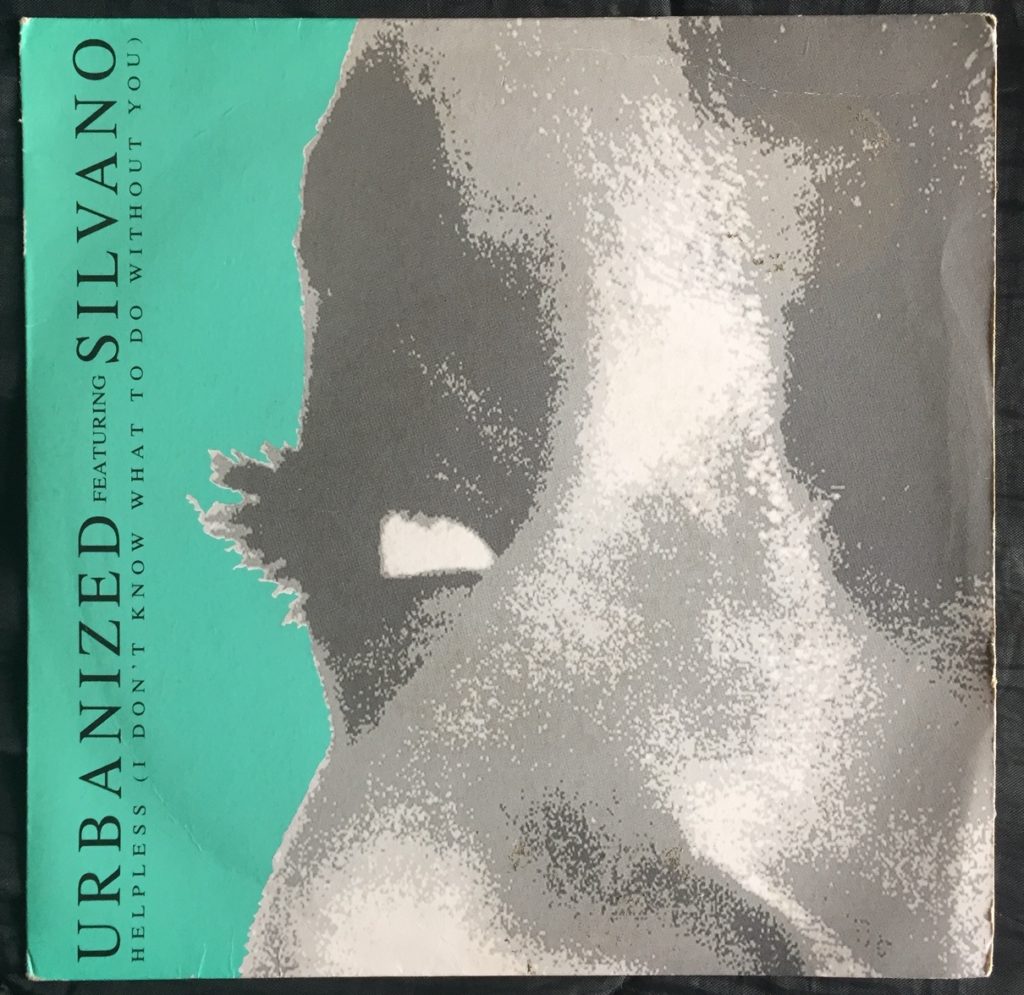 ---
01.47.24
DYNAMIC BOYS (feat JANINE) – Feeling So Good (Trumpet Mix) – 12″ – Palmares Records – 1992
I'll bet one or two club DJs looped this scatting intro all over the shop.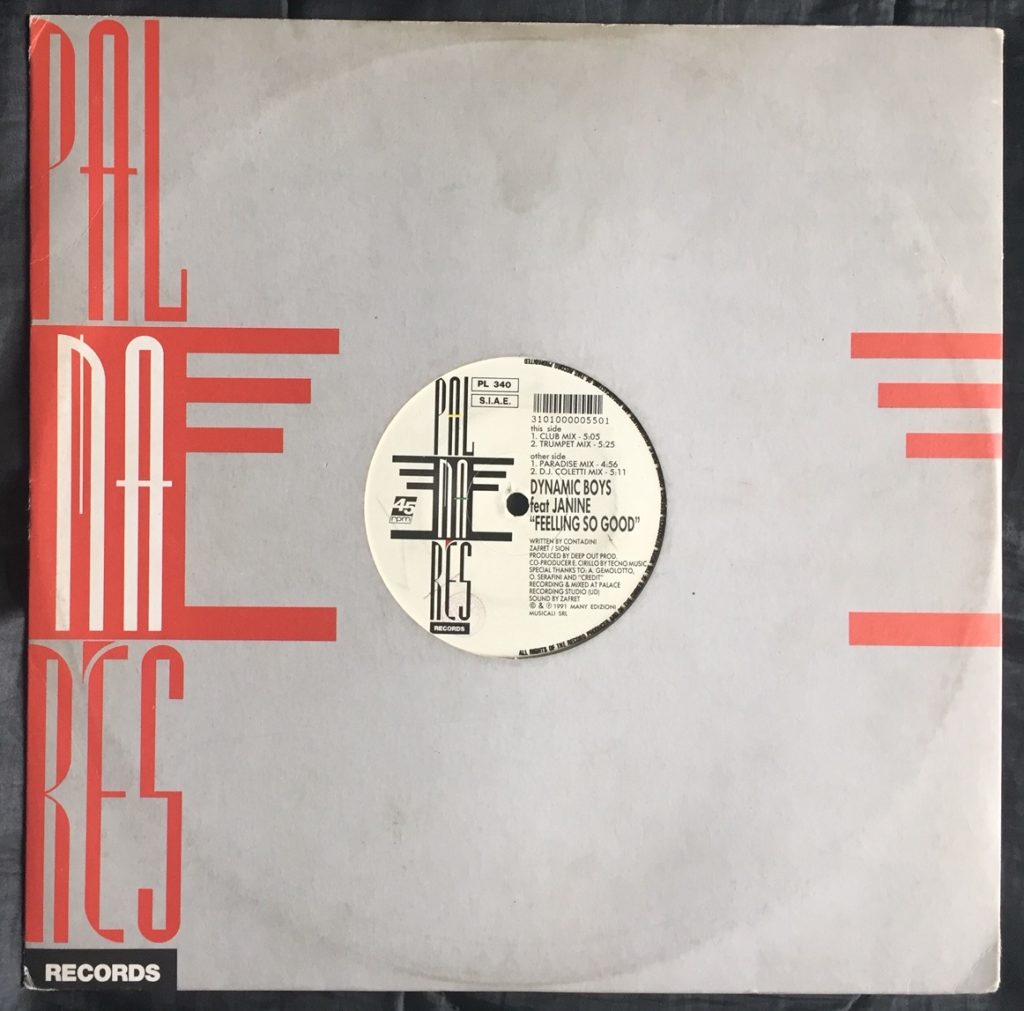 ---
01.51.45
GROOVE CORPORATION (feat LIVIN' LARGE) – Your Eyes (12″ Mix) * – 12″ Passion EP – 6 x 6 Records – 1993
'Electribe 101's gorgeous atmospheric tinkly floating gentle guys crooned 0-122.9bpm Your Eyes, similarly lush languid girl-spoken Your Heart, pillity-plopped lightly burbling 0-129.9bpm Passion.' – James Hamilton, Record Mirror (Music Week), 5.6.93
Yep, the Electribe 101 engine room, post Billie Ray Martin. It was the slacker pacing of the vocals I really took to. Fabulous… apart from the 'Shy… ee… ine…(etc)' chorus/bridge nonsense.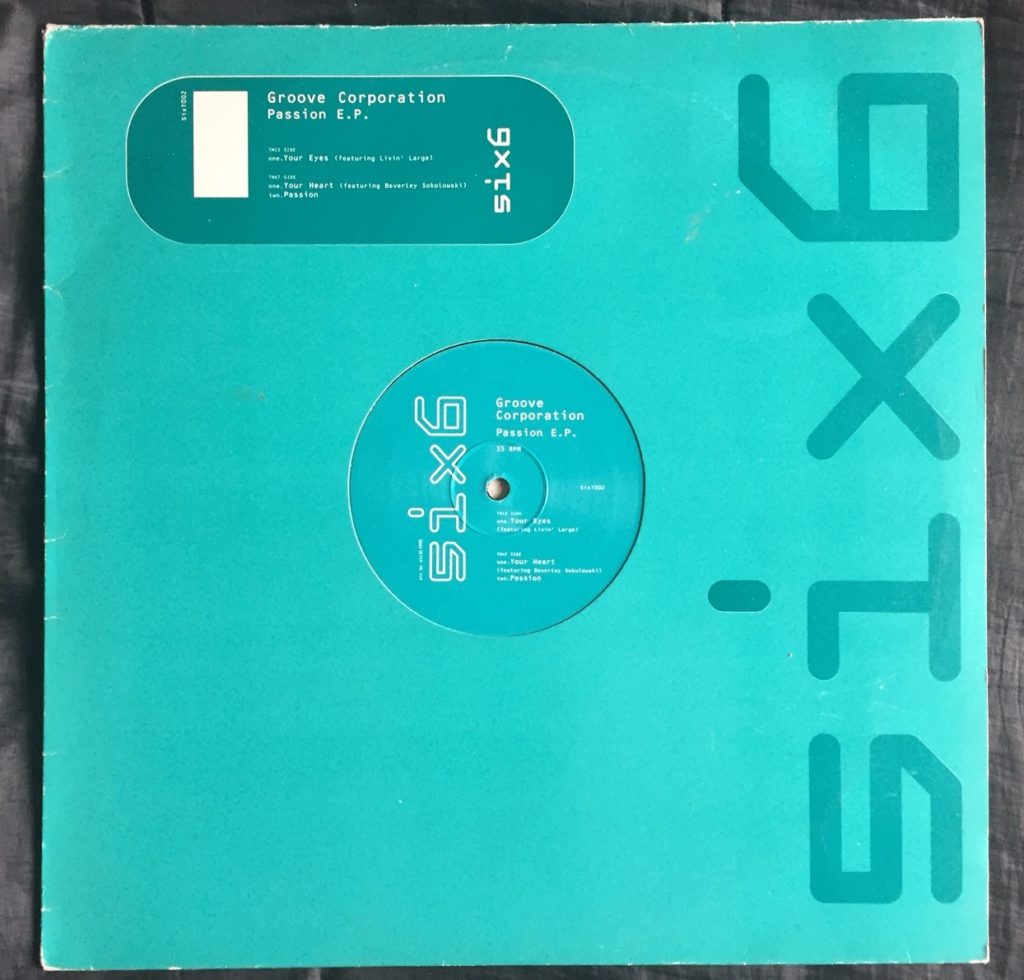 ---
Show 85… surfacing Nov 1, kids!
Dec x