41 Rooms, Playlist 55 
Uploaded May 6, 2018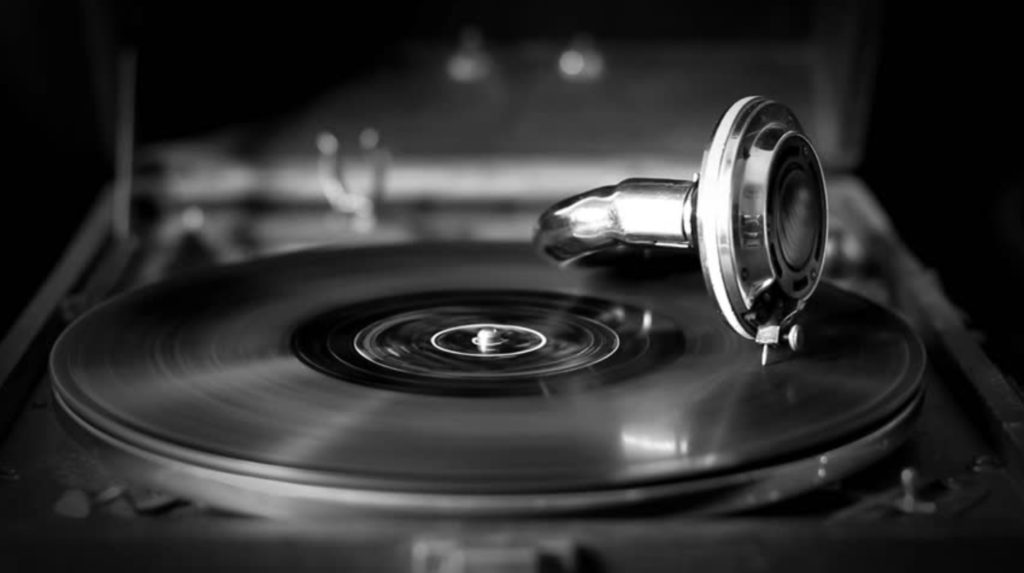 41 Rooms' Playlist 55 is 85% vinyl friendly. Impressive.
Any track marked * has been given either a tiny or a slightly larger 41 Rooms 'tweak'/edit/chop/etc.
---
Lyric of Playlist 55: 
The soulful 'The way we feel it should be… has the right to emerge' or… the just as soulful sounding 'If I had my way, I'd put you all in the electric chair.'(!) It's a tough call.
---
00.00
(Intro) THE FLAMINGOS – Stars (Edit) – Unreleased demo – 1983 Episode #1 for info.
---
00.41
NEW ORDER – Tutti Frutti – Music Complete, LP – Mute, 2015
It feels like they're in a carefree state of mind here. No bad place to get to.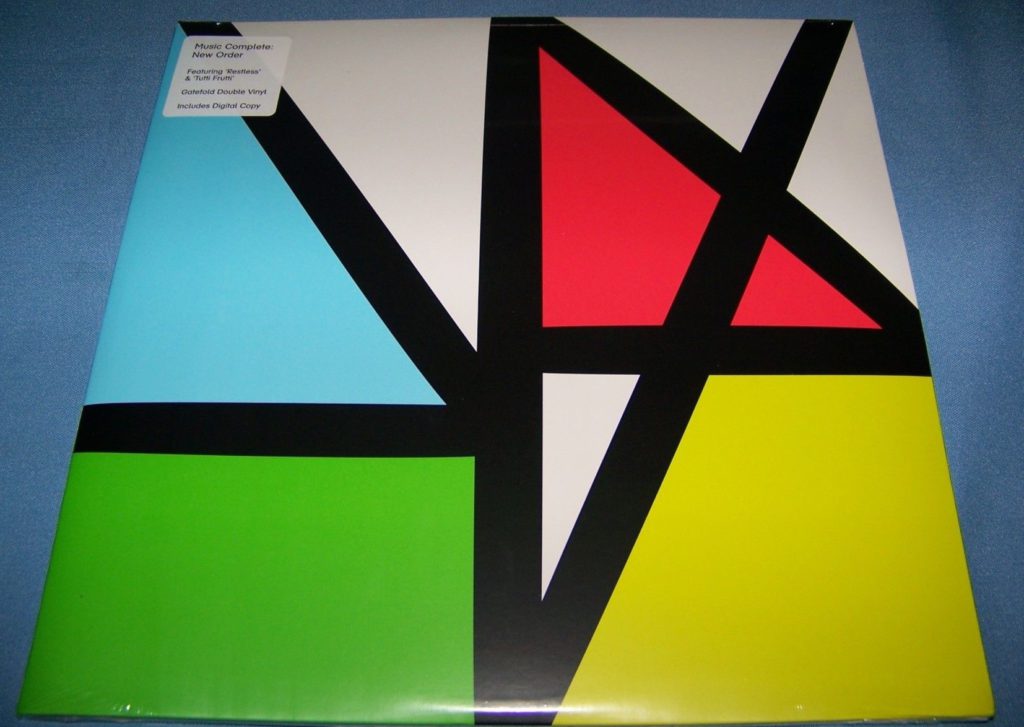 ---
07.00
SINK YA TEETH – If You See Me – 7″ – 1965 Records – 2017
100 copies only. If you sort out the band (a box of these under their beds), the label (a box under their bed), friends and then tastemaker/buzz builder-type media, then they're in short supply to anyone else. Aside that, this is a cracking bit of deadpan, No Wave-style electronic goings on.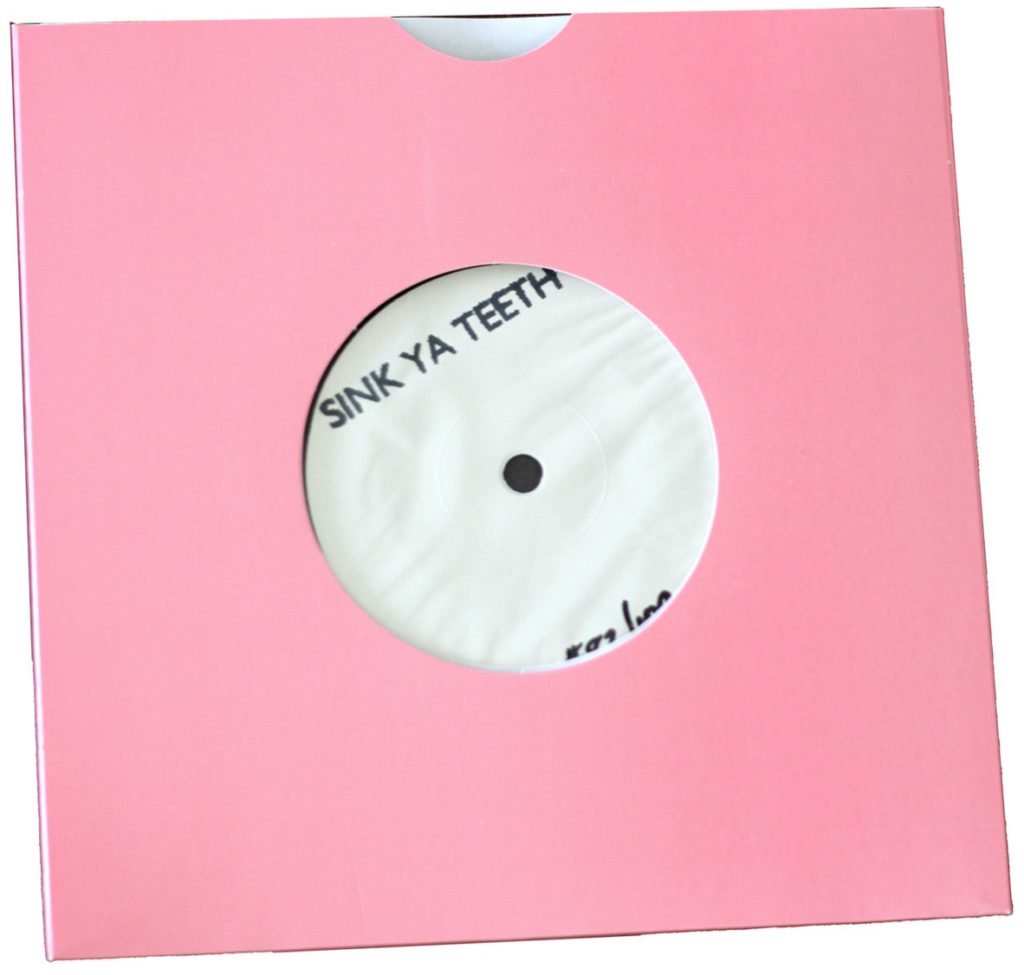 ---
11.49
A CERTAIN RATIO – Spirit Dance – Four For The Floor, 12″ EP – A&M – 1990
One of the four for the floor. I move to Ireland and these guys end up playing a three minute walk from where I moved from in North London. I can safely predict they'll never play anywhere within three minutes of where I am now.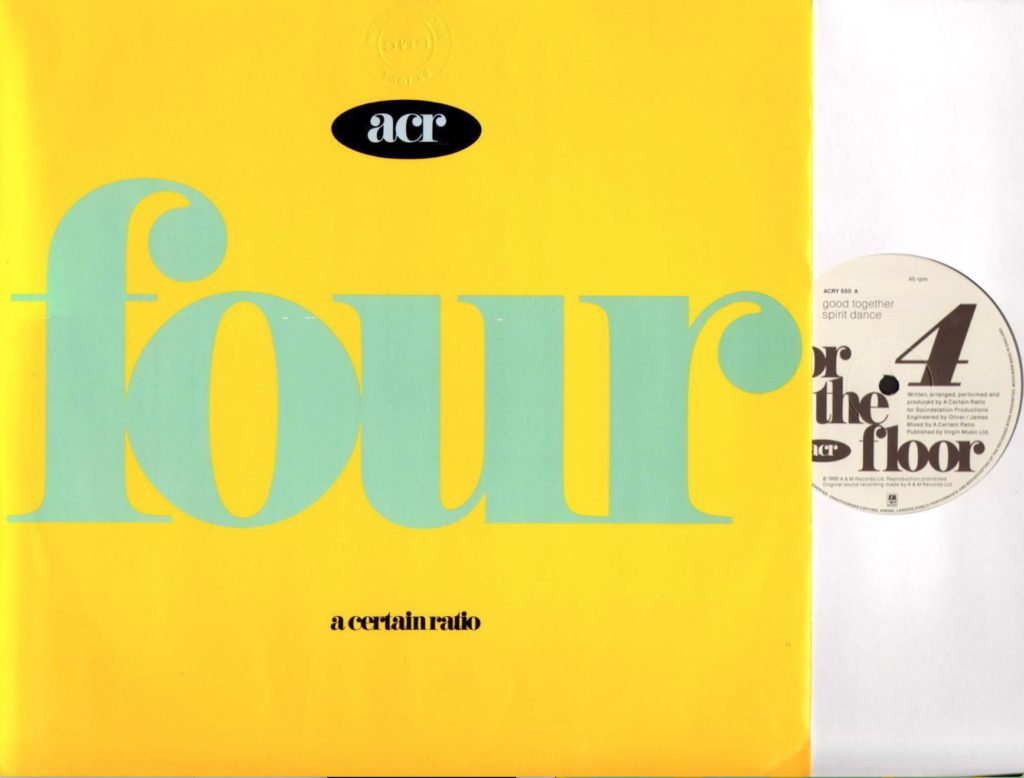 ---
16.53
TOMJUNO – Turpin – Soundcloud only – 201?
Happens we need a banjo alert here…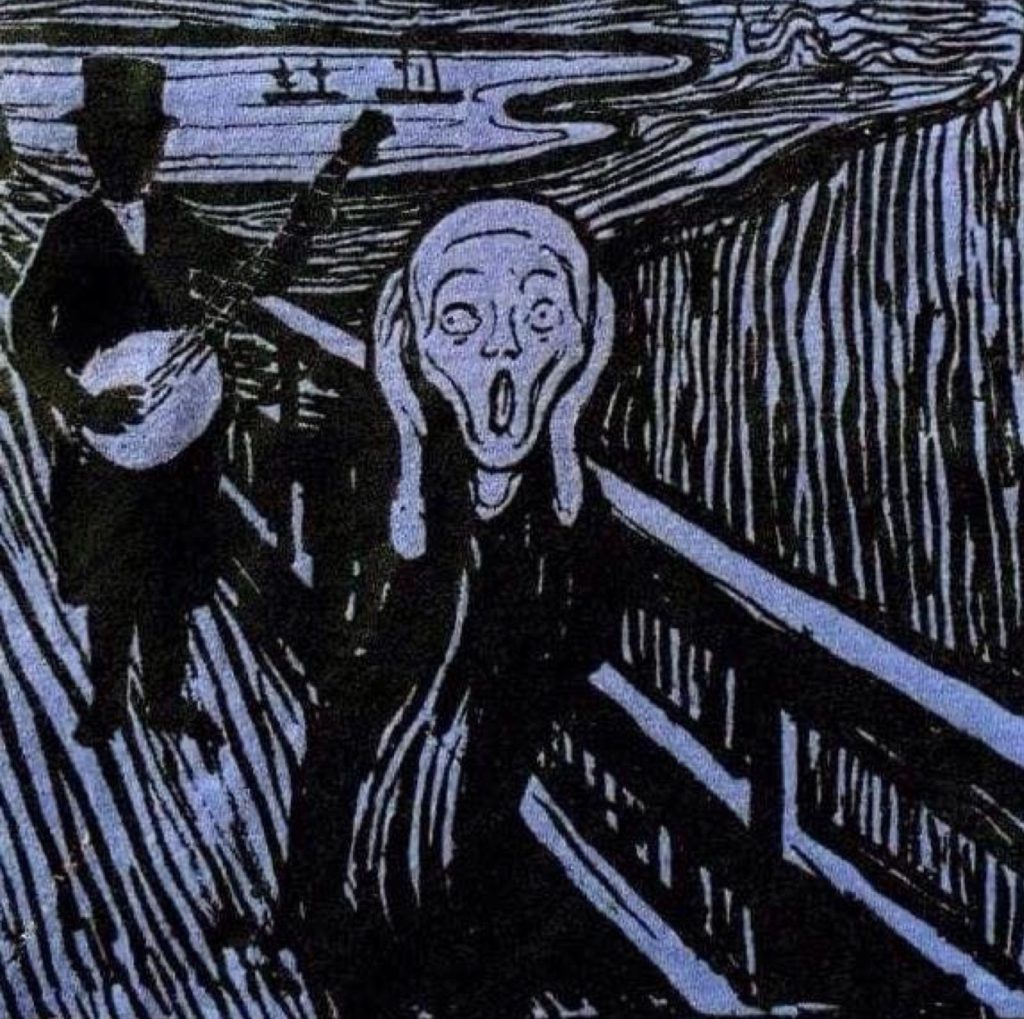 as the artist masquerades under a name marginally closer to his real one than on his previous two visits to 41 Rooms… where it was Tumbleweed.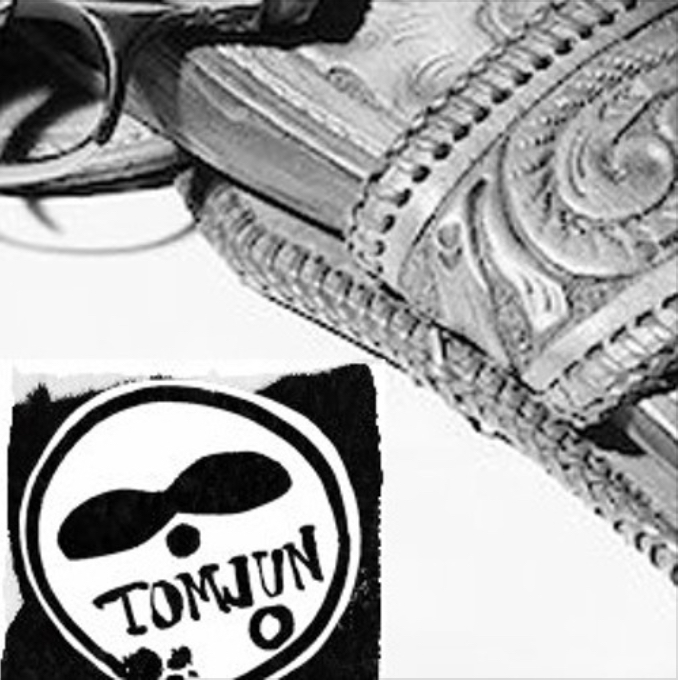 ---
20.17
SCRIMSHIRE – Home – The Hollow, CD only – Wah Wah 45s – 2011
The multi-talented artist/producer/remixer/DJ, Adam Scrimshire has, in my world, most probably made Track Of The Year a couple of times – with this being the second of them. Leading from the front is Resonator's co-vocalist, Faye Houston.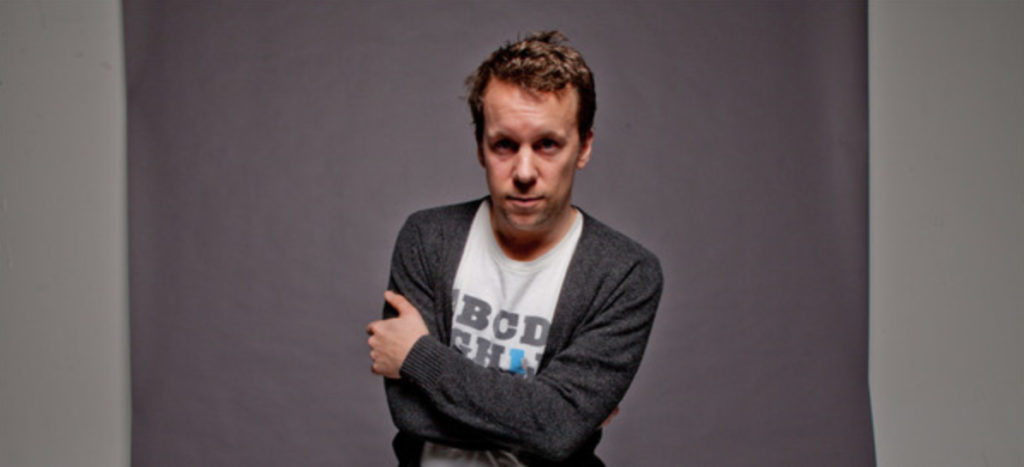 ---
24.40
ADRIANA EVANS – Reality (Attica Blues Remix) – 12″ – Loud Records – 1996
This won't have been the first or last time a remix has given the vocals more presence than the original production managed. The Attica Blues boys take the honours here.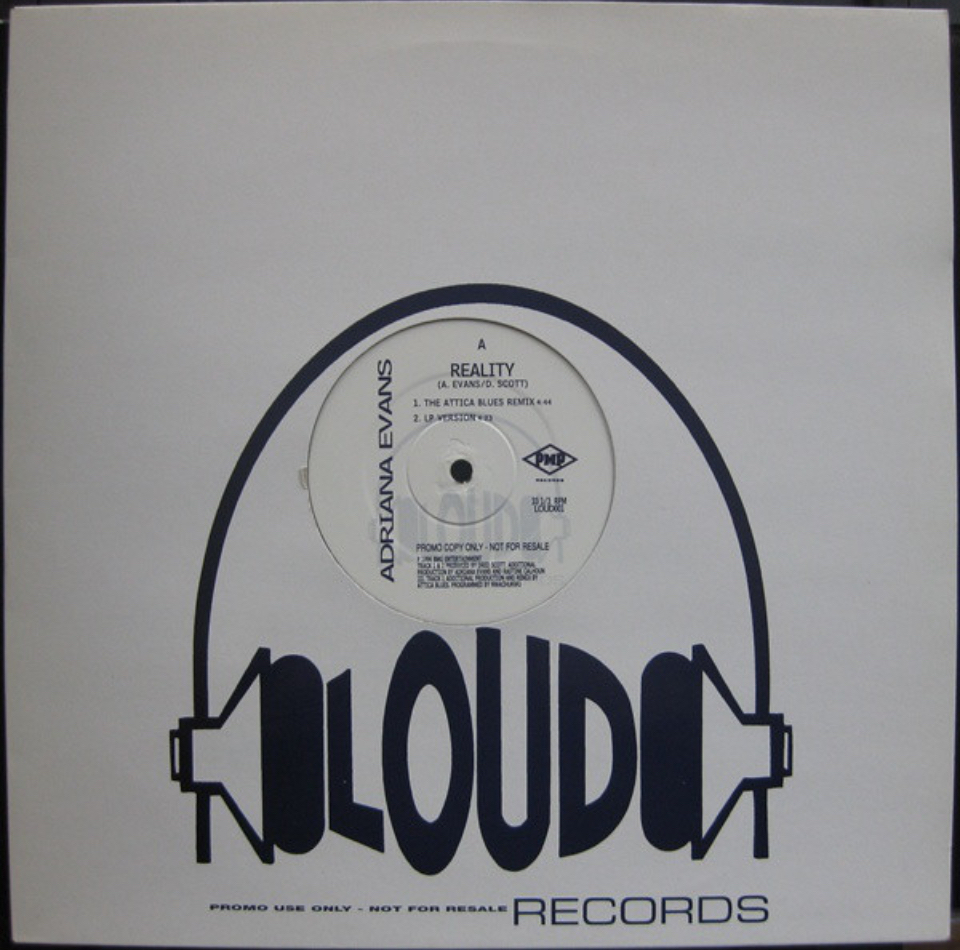 ---
29.13
SMITH & MIGHTY – The Way We Feel (It Should Be) – Big World Small World, 3LP – Studio !K7 – 1999
Part of the late 80s/early 90s Bristol hiptrippety hop/slow beats scene, their conscious sound fronted here by Alice Perera who never sang on much else, it seems.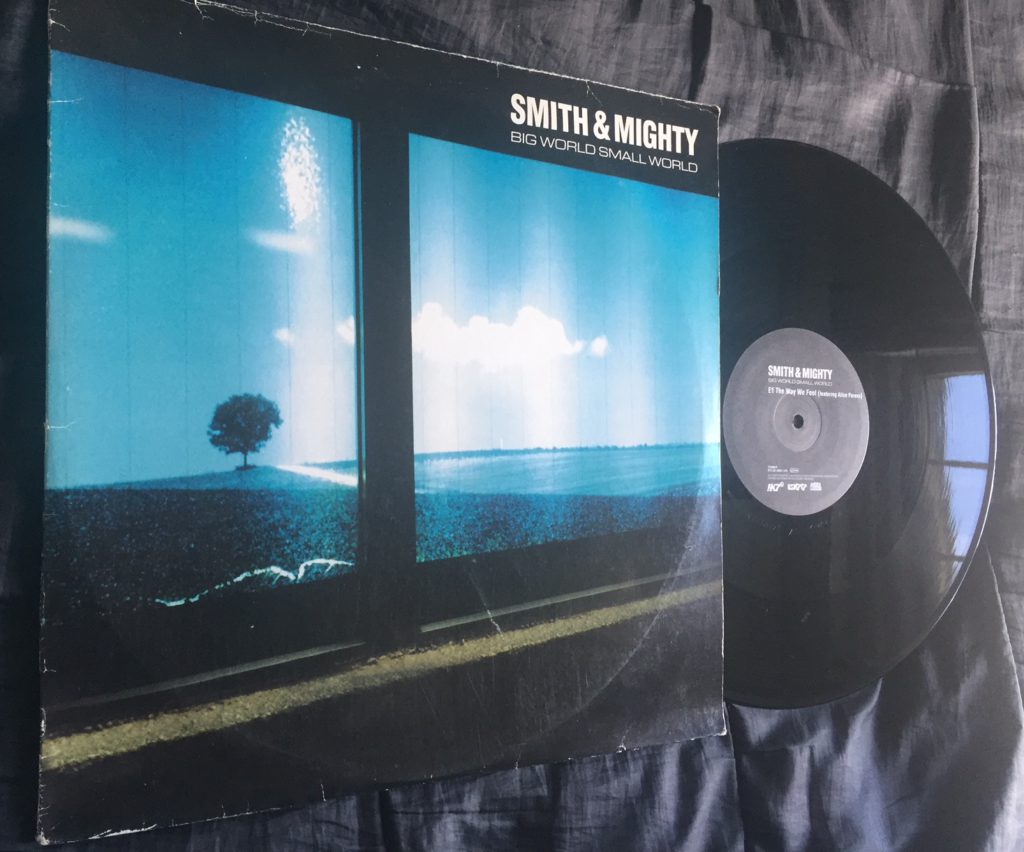 ---
34.00
STEVIE WONDER – Look Around – 7″ b-side – Tamla Motown – 1972
The lead track from his 1971 'awakening' album, Where I'm Coming From, still looking to make a point a year later as the b-side to You Are The Sunshine Of My Life – such was the quality of his prolific output in his younger years. Nearly a decade into his recording career at this point, he was still only 21. Let's just take that in for a moment… If I didn't buy this single at the time of release then it was close to it, and even as a 15-16 year old I knew this wasn't just 'pop' material.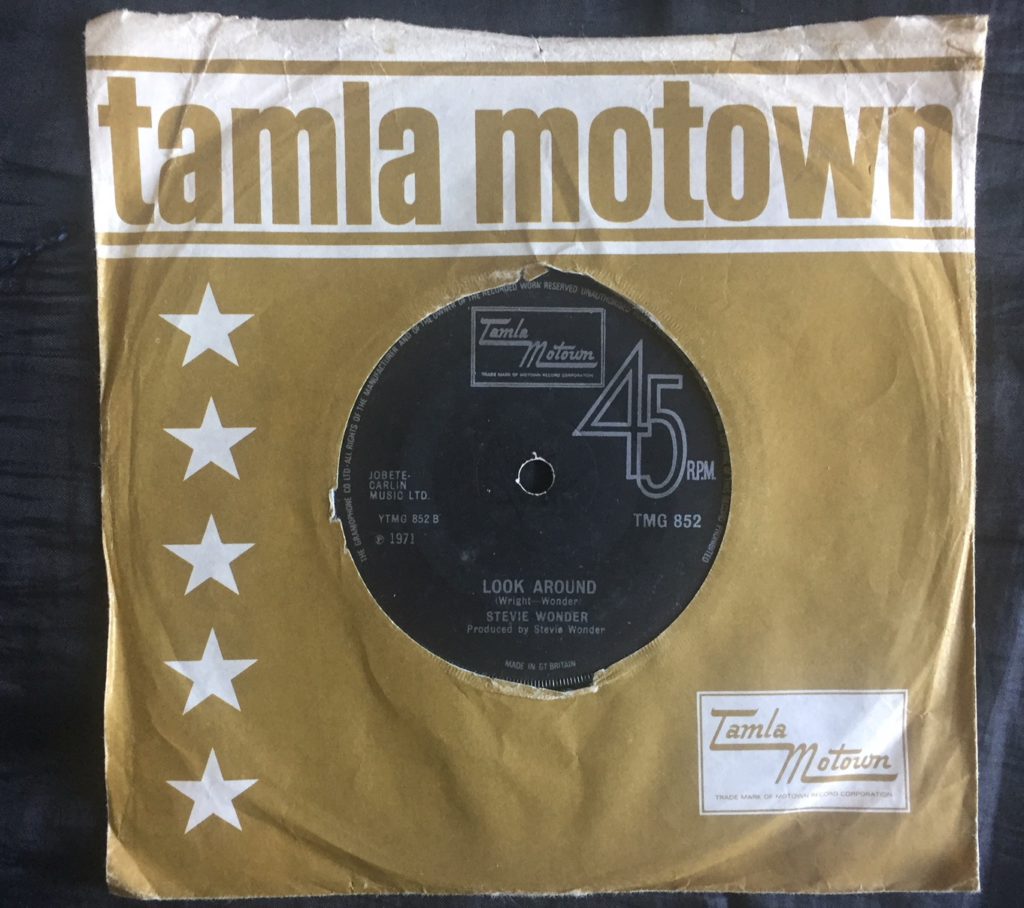 ---
36.24
THOMAS LEER – Paths Of Least Resistance – From Sci-Fi To Barfly, CD – Future Historic/Klanggalerie – 2015
With more paths on his mind than the Human League once contemplated, Leer has released a near glut (relatively speaking) of decades old recordings in recent times and after too many lost years, hopefully they've helped to raise his profile a bit again.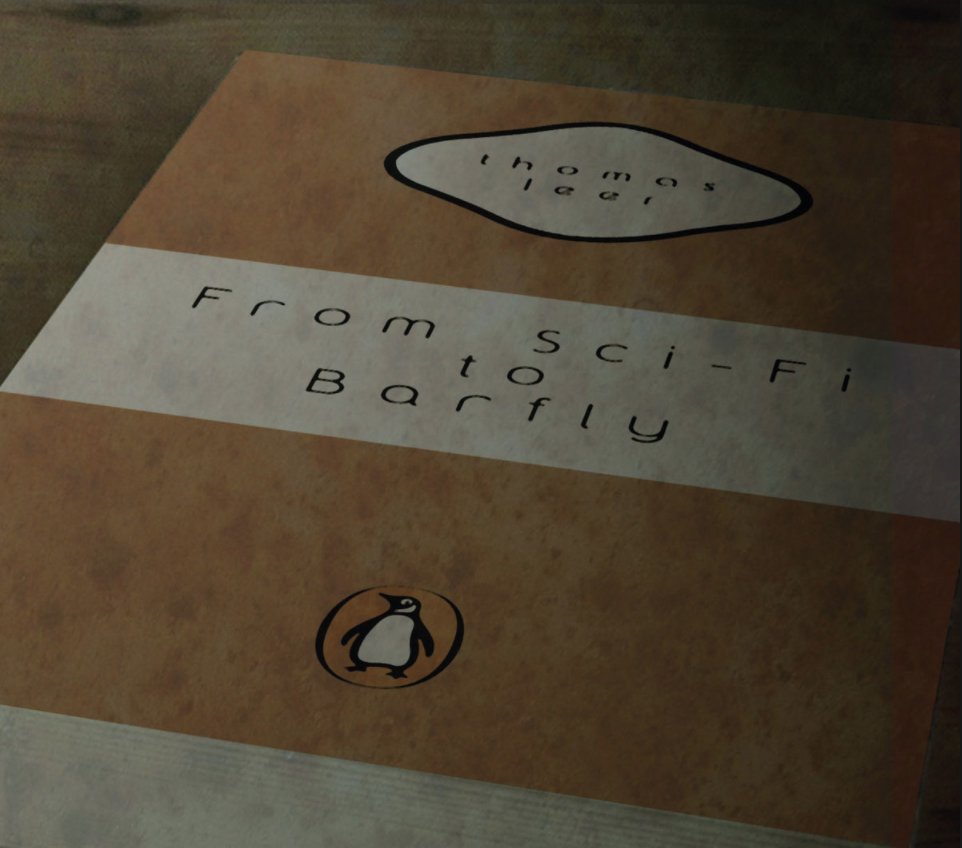 ---
38.49
THE HOPE BLISTER – Dagger – …Smile's OK, LP – 4AD – 1998
Sounding very much like it might have influenced Leftfield's Swords (the latter surfacing a year later), this features Louise Rutkowski who, along with her sister Deirdre, under the name Sunset Gun, crafted the very groovy, mid eighties 'indie' version of Be Thankful For What You've Got that's already made it to 41 Rooms.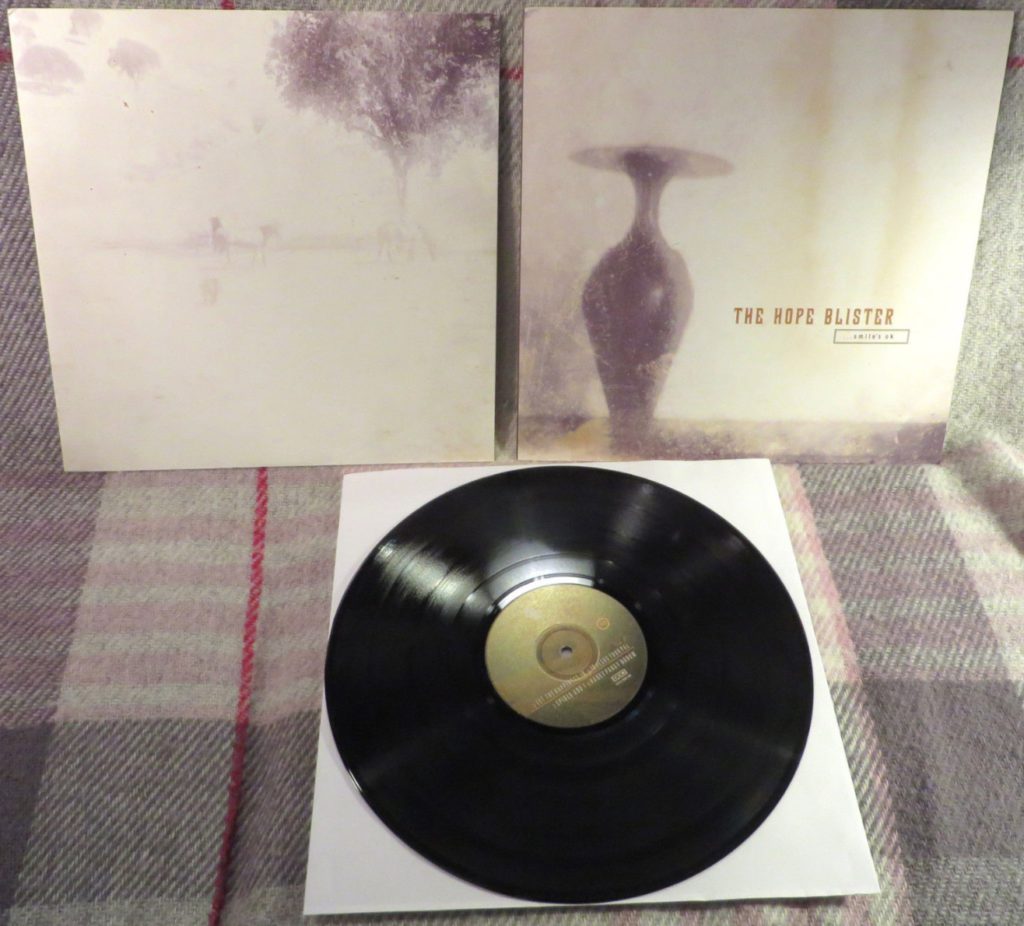 ---
42.19
BENT – A Ribbon For My Hair – EP2, 12″ – Sport – 2000
It's their early years for me. Numbered copies, I've #0158 if anyone's wondering. Ah nope, thought not.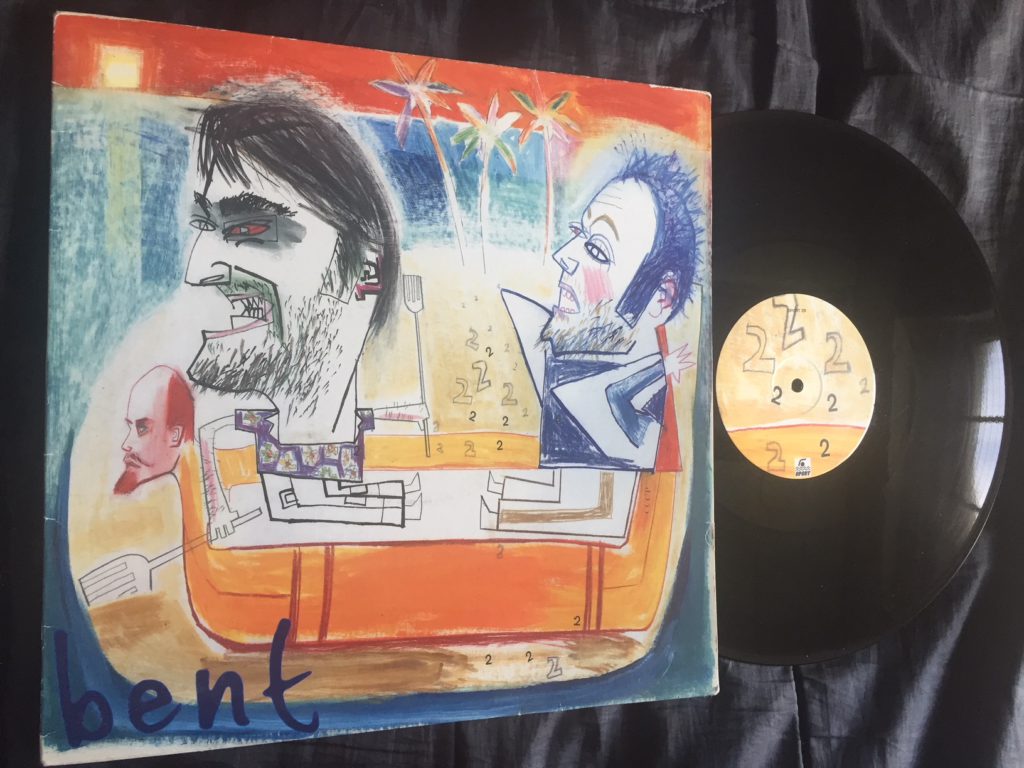 ---
47.21
TECHNIMATIC (feat JINADU) – Better Perspective – Better Perspective, 2LP – Shogun Audio – 2016
Nothing radical in the drum and bass dept but the vocal makes it a total-greater-than-the-sum-of-its-parts thing.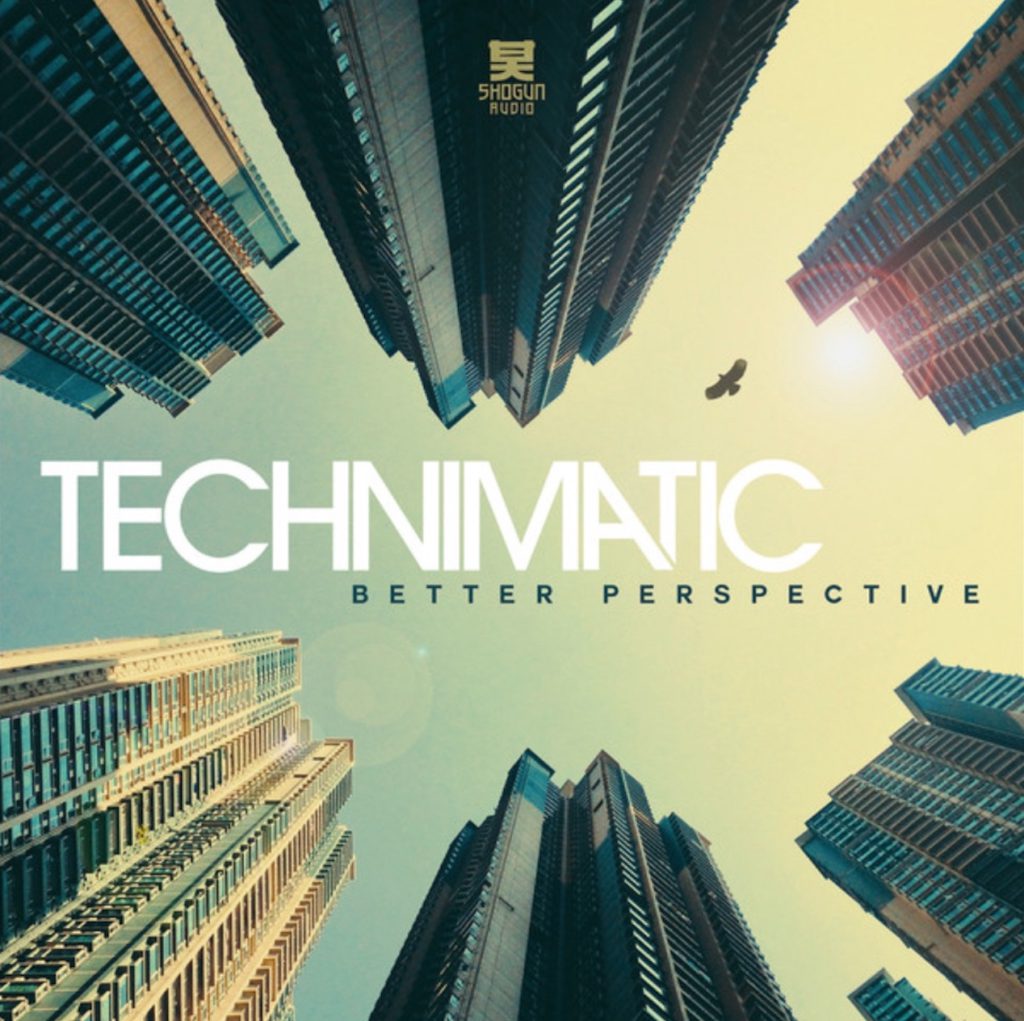 ---
51.24
LONDON ELEKTRICITY – Far From The Shadows – 12″ (b-side) – Hospital Records – 2005
From the end of jazz vocalist, Liane Carroll's decade as LE's dominant vocalist.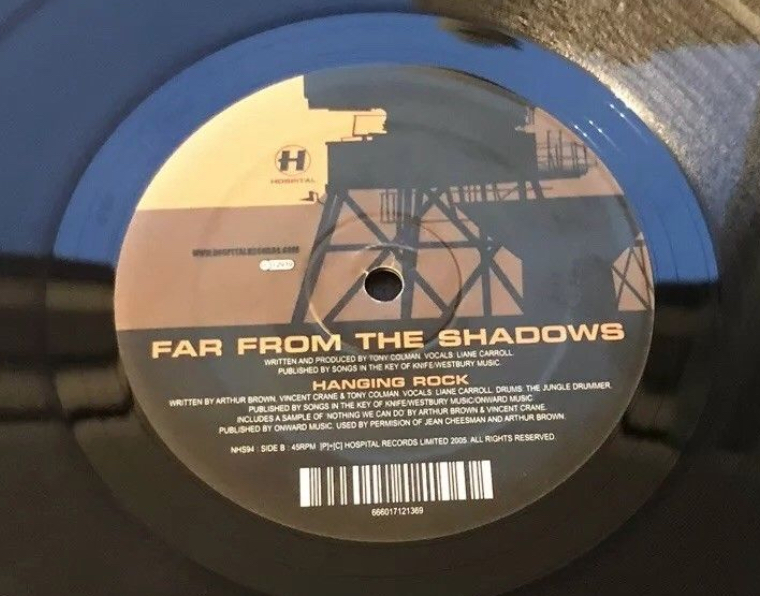 ---
56.56
ALEX REECE – Feel The Sunshine (Vocal Mix) – 12″ – Blunted/Island Records – 1995
'Following his recent Metlaheadz and Mo Wax excursions, highly respected jungle maestro Alex Reece makes his Blunted debut with a rich, atomspheric tune. The remix makes the most of the strings and organ feel, the original uses less of the Bjork-like vocal over more minimal drum and bass beats. The Jazz Master Mix is simply a jazzed up version that capitalises on the laid-back organ vibe while the Jazz Master Bonus mix is almost electro in feel and more experimental.' – **** Brad Beatnik, Record Mirror (Music Week), 7.10.95
Some tunes, other than his own, blowing Reece's skirt up in Oct '95. As it happens, 41 Rooms' contenders past and future in here. – Record Mirror, 14.10.95.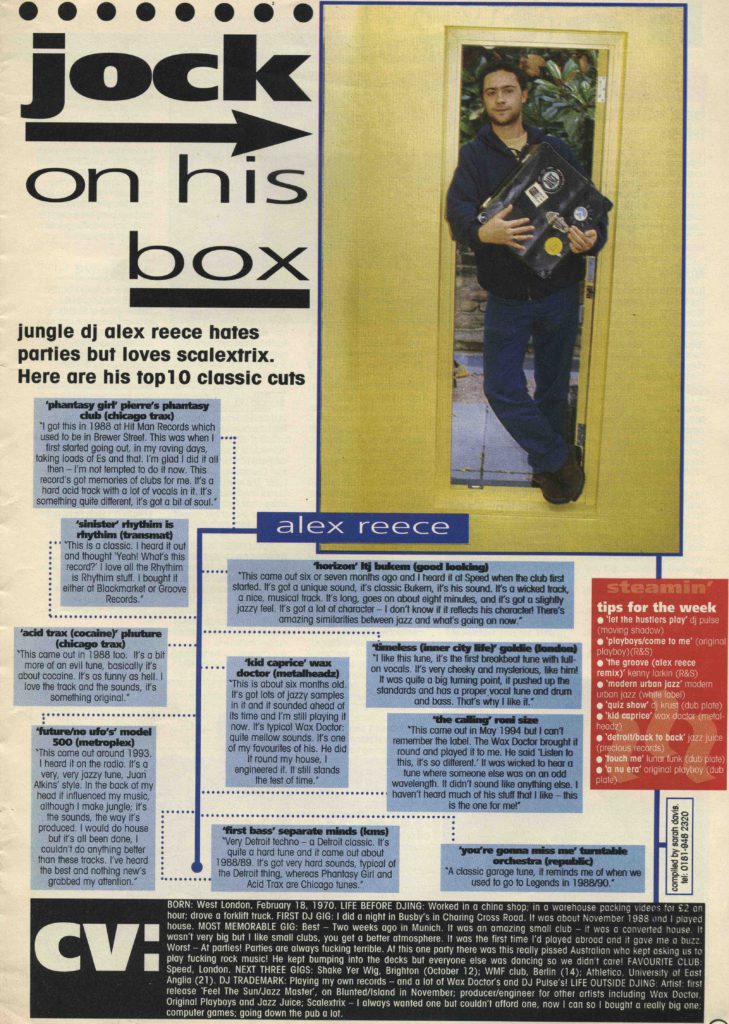 ---
Half time tea break… with Dave, over Dunbar, Scotland way.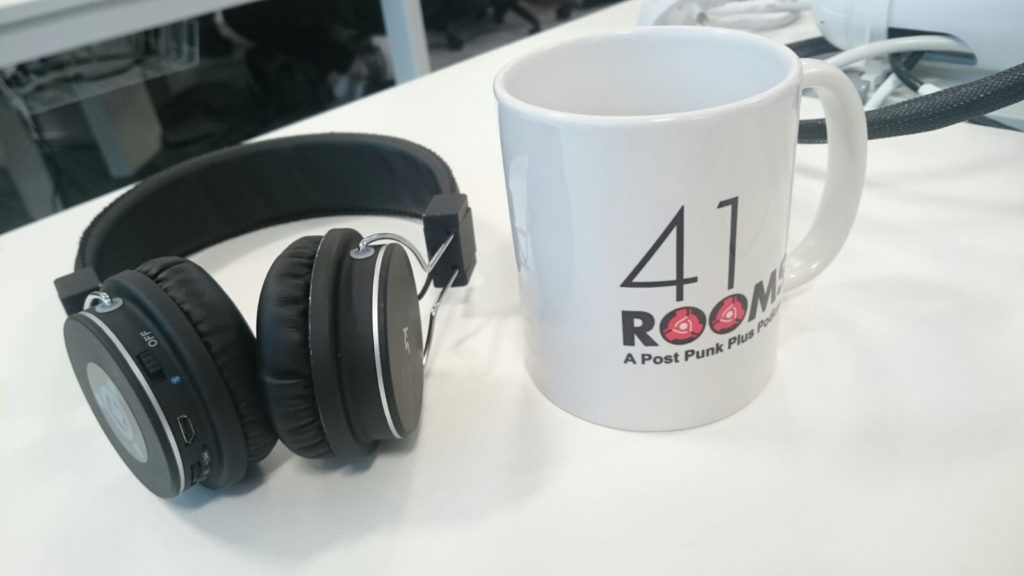 ---
01.01.21
PETER KRUDER – Before Night Falls – 12″ – Compost Black Label – 2009
Deep.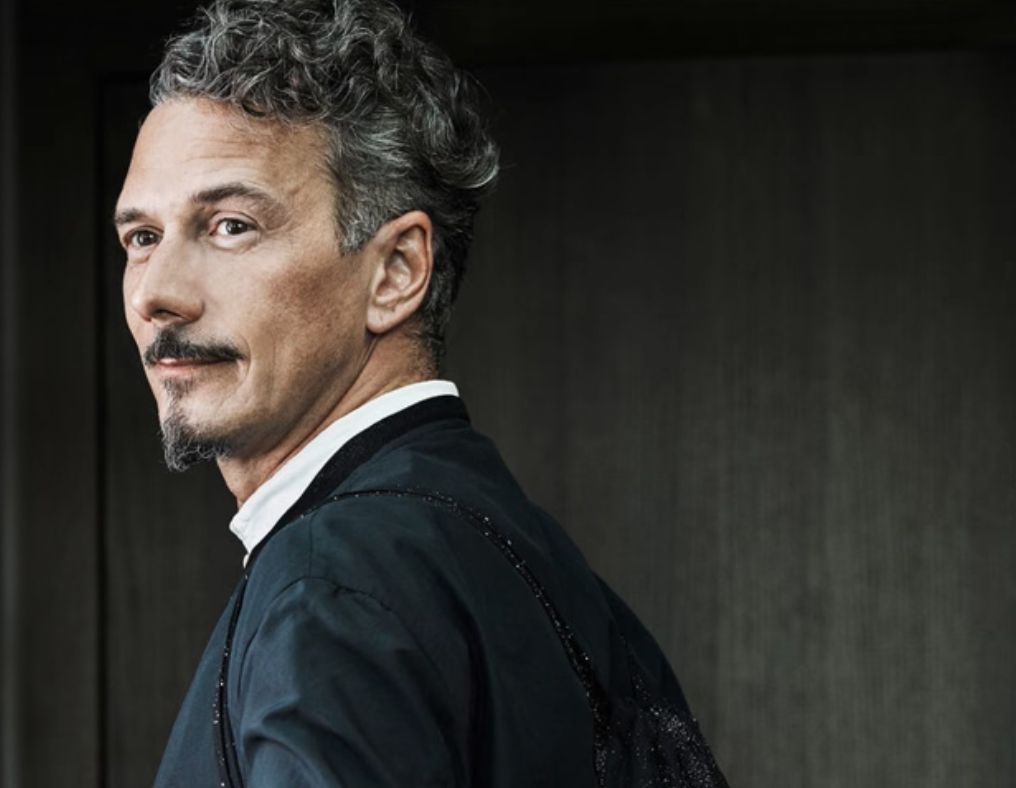 ---
01.07.17
CLICK CLICK – She Can * – Bent Massive, LP – Play It Again Sam – 1989
Still sounding mighty fine! 🙂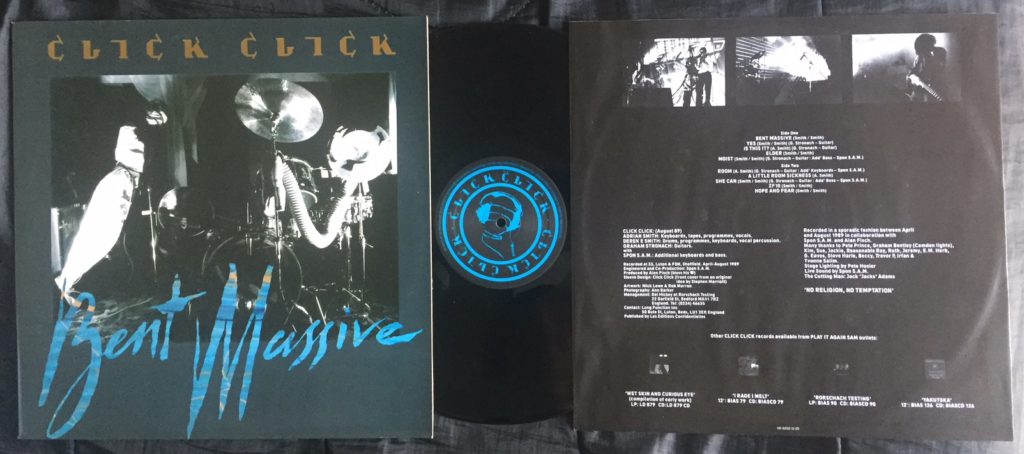 Original artwork for the album's poster.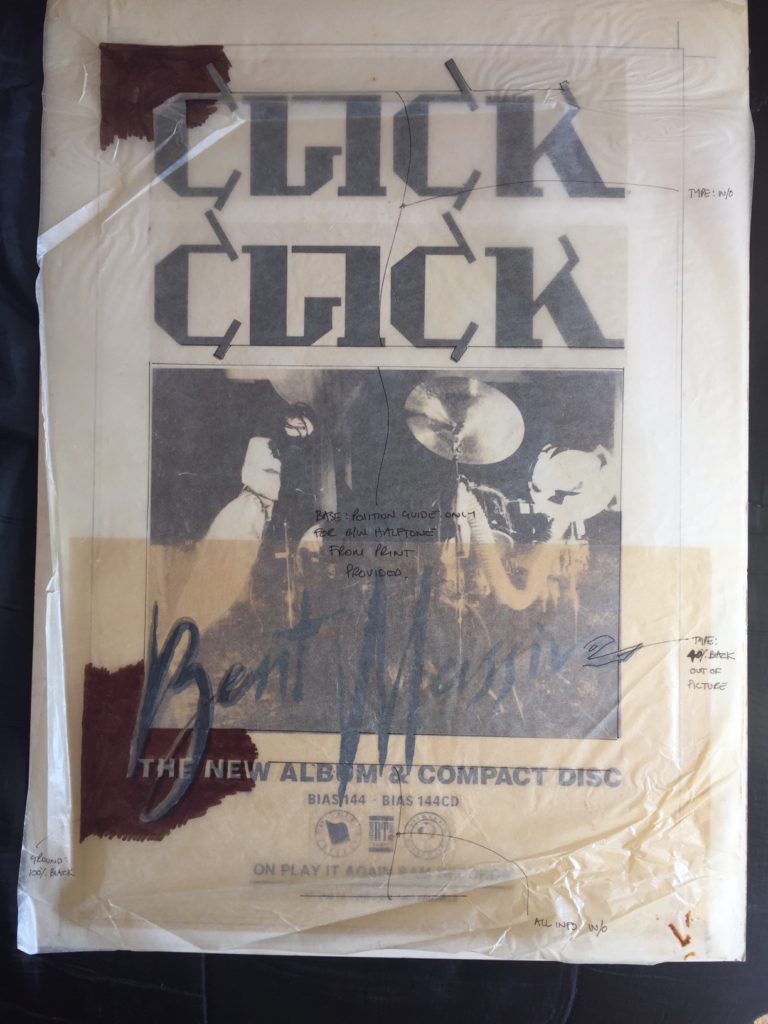 ---
01.13.13
SMACK – Mediocridade Afinal – Ao Viva No Mosh, LP – Baritos Afins – 1985
I'm assuming this is a Brazilian sound that wouldn't have made any official carnival happening.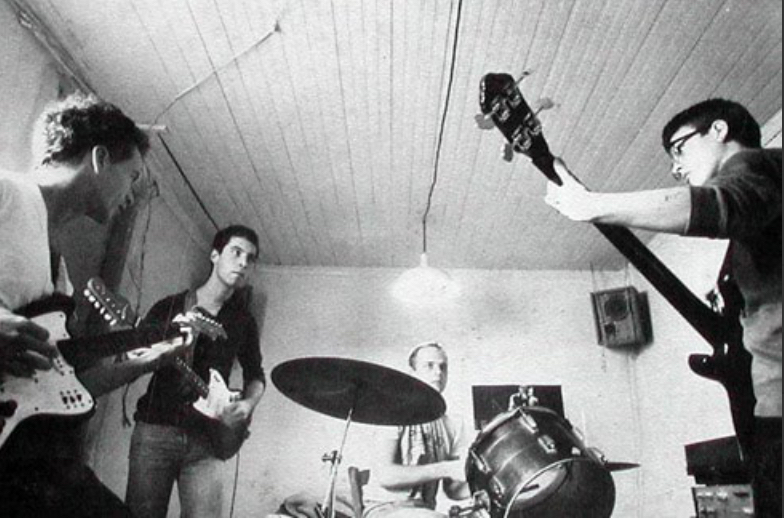 ---
01.17.02
CHANCE – Samba do Morro – Não São Paulo, v/a comp – Baritos Afins – 1985
They had a track on the above compilation in 1985… a second on another in 2005… and they've now got a Facebook page. It would appear they don't rush things in São Paulo.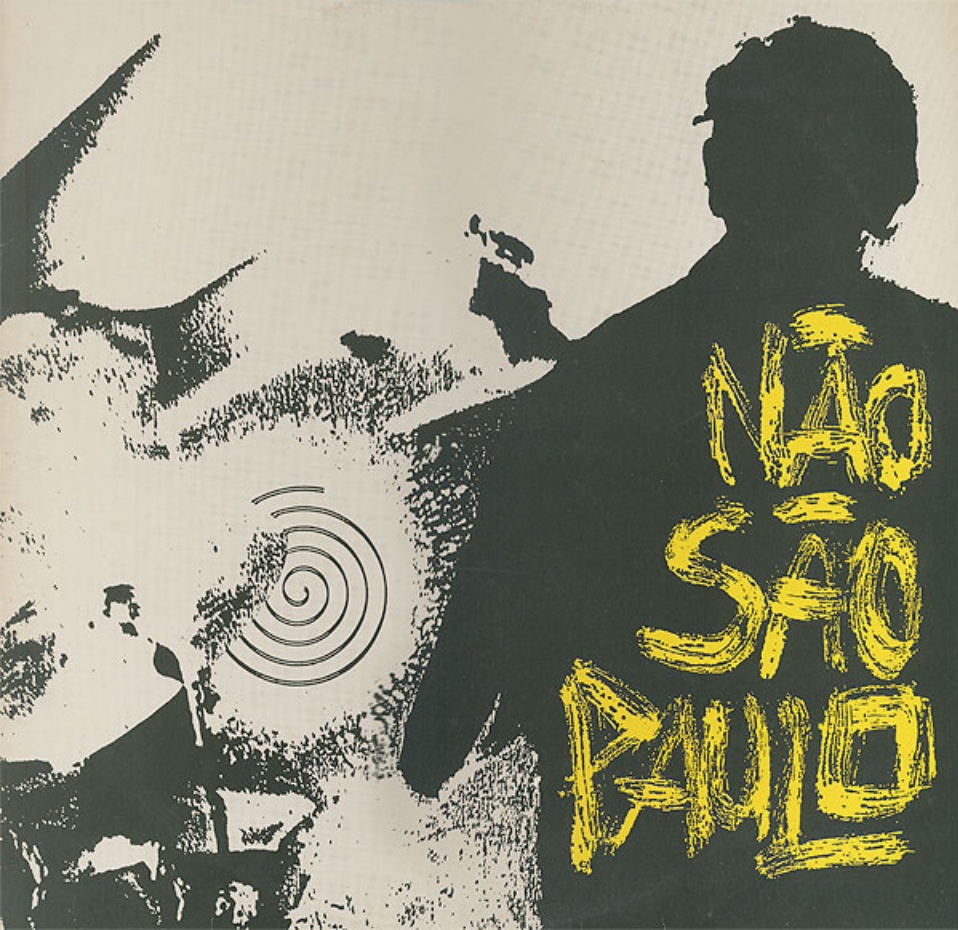 ---
01.21.27
DURUTTI COLUMN – Weakness and Fever – Discreet Campaigns, v/a cassette only – Rorschach Testing – 1985
Thanks to the man himself, Vini Reilly (obviously), Factory director, Alan Erasmus and the late Tony Wilson, it was a top result to get this track's inclusion on my and Mick (Lowe)'s release, and it was 2016 before Vini featured it on any other.
For those that don't know, collecting the Factory label catalogue will have involved a good bit of extra legwork beyond frequenting the local music retailers. Partly because of the diversity of styles in the label's output I'm fairly sure there weren't too many back in the day who made it their mission to buy every record Factory released. Most of the completists have got into action in the years since the label's early nineties demise and amongst a few other oddities, to fill the holes in the collection they've had to negotiate acquiring (or not, as the case may be) posters, logos, a prototype unique 'menstrual egg timer', ear plugs (actually unnumbered in the catalogue), badges, an alternative but abandoned sleeve, films, an advertising campaign, a kettle, a lawsuit, a dentist's bill, a model kit, a computer program idea, disused warehouses, a TV broadcast, a hairdressing salon in the basement of the Hacienda (club), the Hacienda itself and – slightly more attainable – era spanning variations of Factory notepaper. All granted their own catalogue number, here with regards to the above track being included on Discreet Campaigns is FAC 115 – an example of the second of four variations of the office stationery. 'Onion skin paper with red and black thermographic printing', in case you're wondering.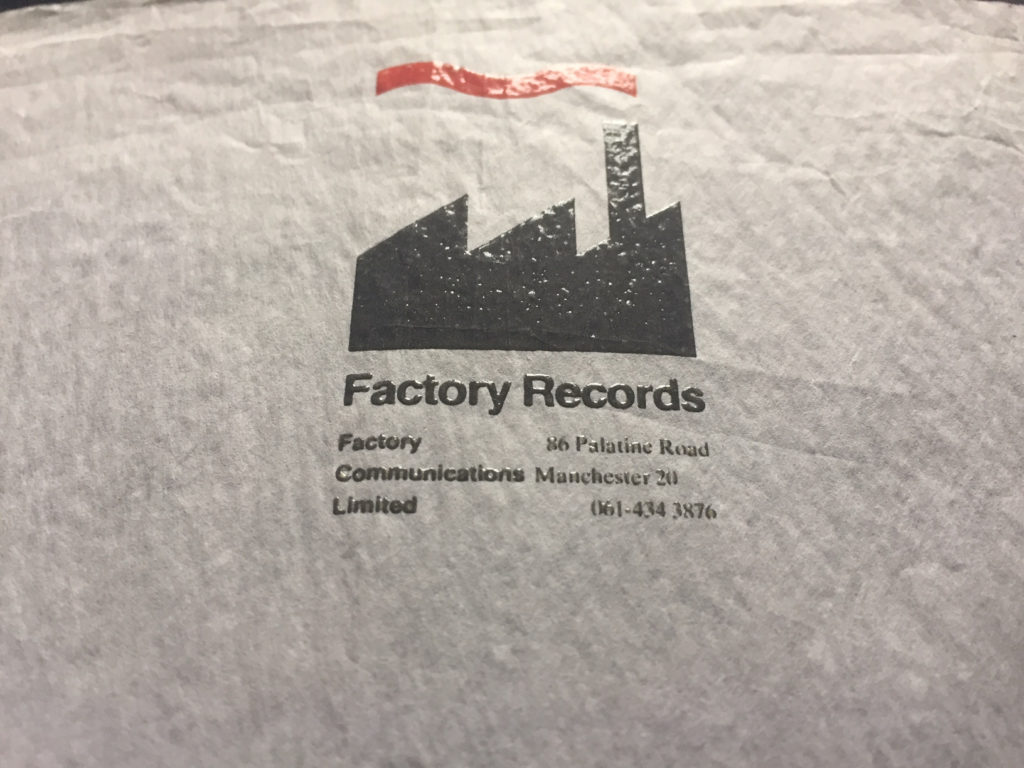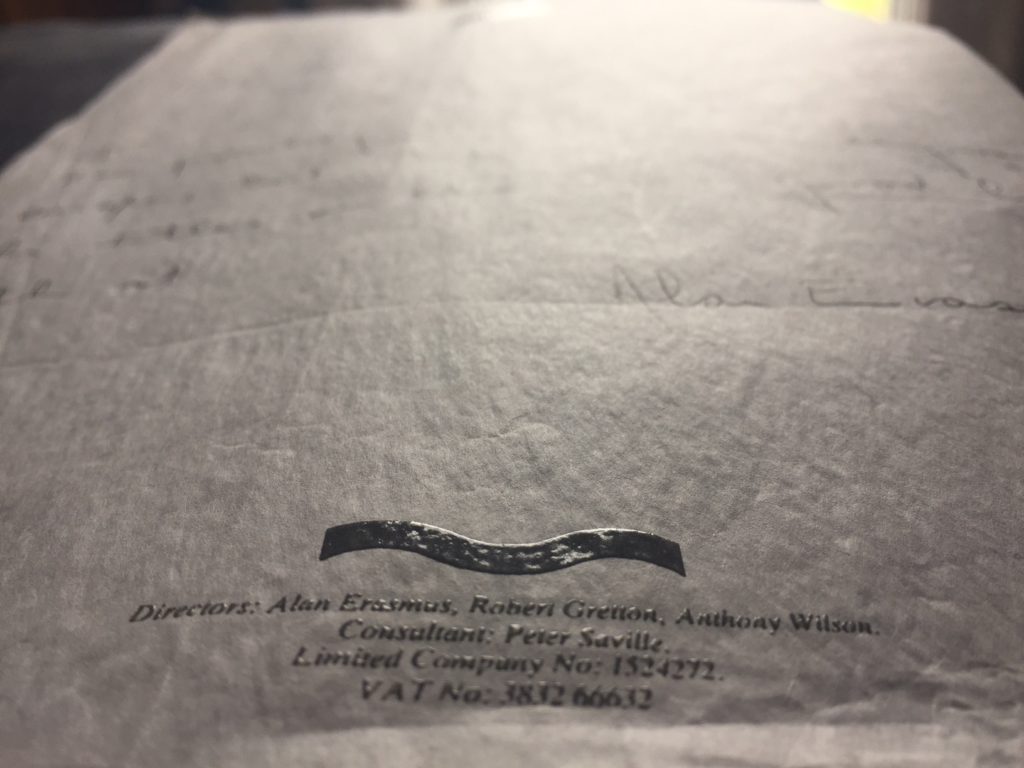 One of the handful of the Discreet Campaigns 'Test' tapes produced.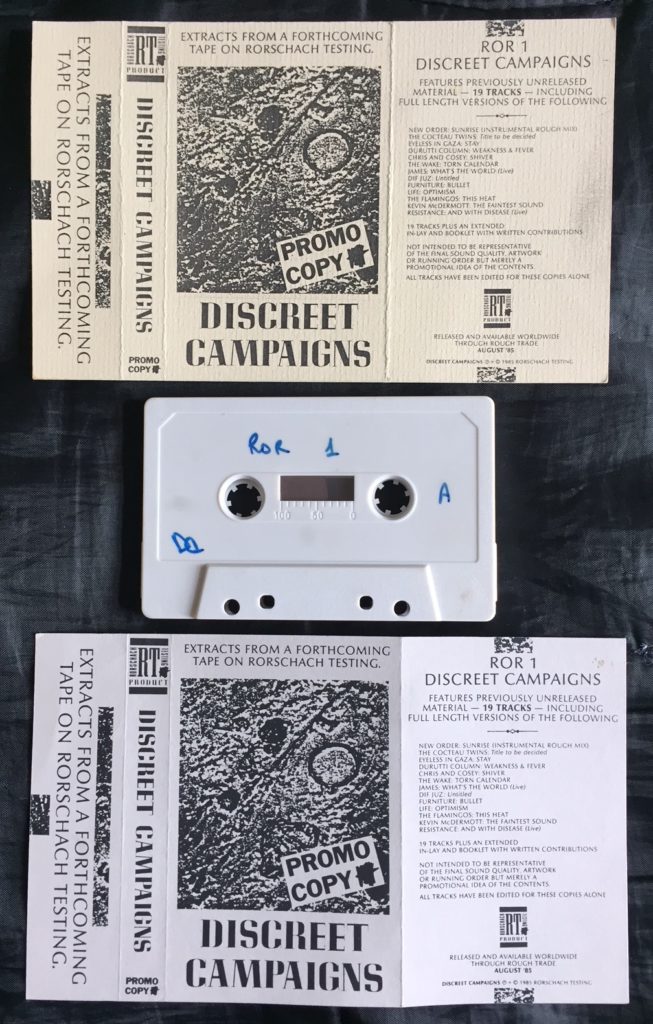 ---
01.26.33
GRIS-DE-LIN – Muhummad Ali – Sprung, LP – BB*ISLAND – 2018
Multi instrumentalist, Lucy Underhill's just released debut album follows on from her first 7″ having also been playlisted on 41 Rooms.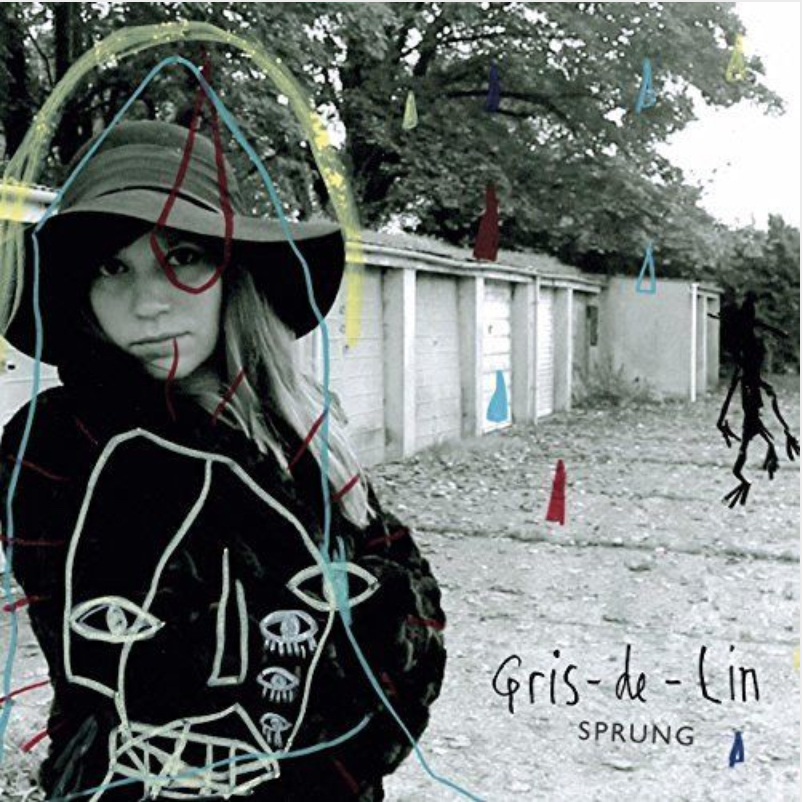 ---
01.29.28
TSUNAMI – Sometimes A Notion – Souvenir Folder Of Beautiful Arlington, VA, 7″ – IV Recordings – 1992
Orange vinyl and numbered. Nice. I seem to remember choosing that combination on a vinyl release myself a couple of decades back. On the down side, I reckon the seemingly increasing occurrence of tsunamis as a force of nature in the real world might make for a rethink on the band name front these days.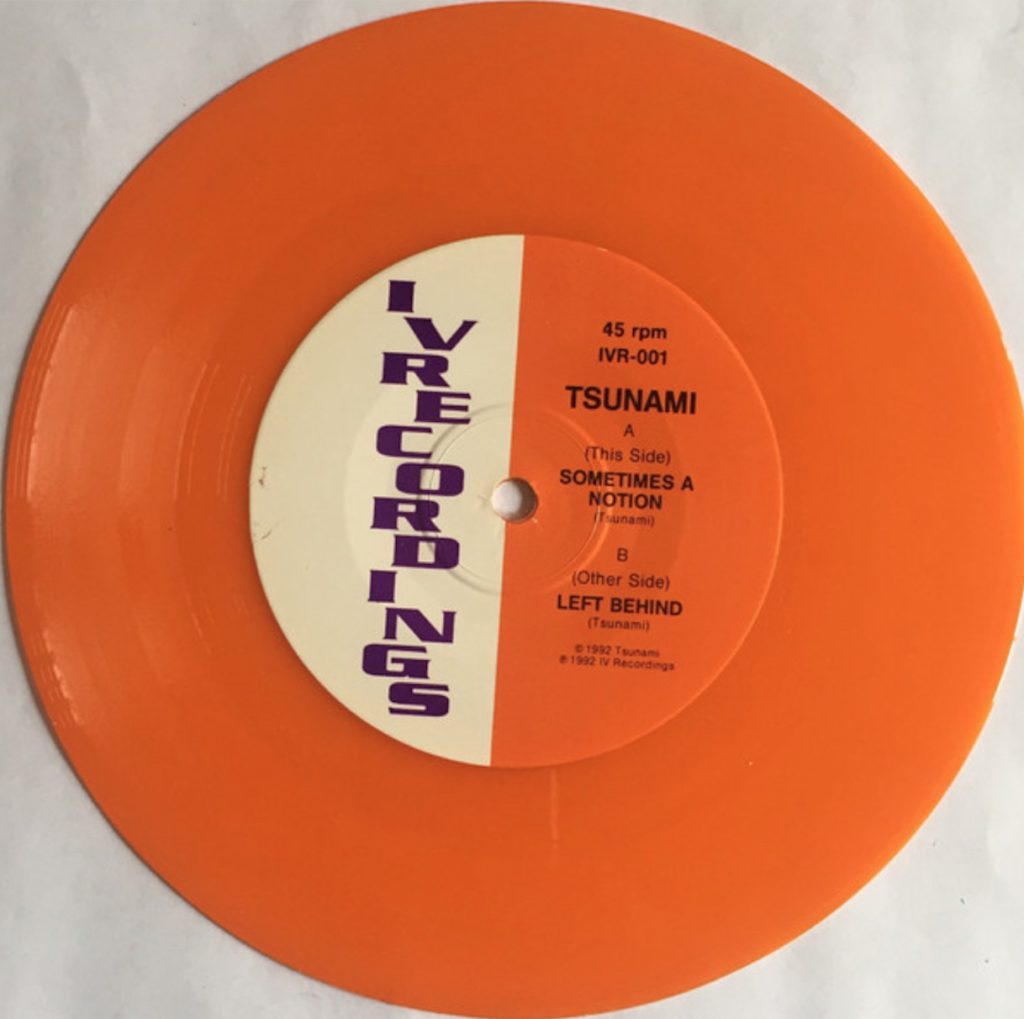 ---
01.33.03
X-RAY SPEX – Germ Free Adolescents – 7″ – EMI – 1978
Aaah, Poly, Poly, Poly. RIP. 🙁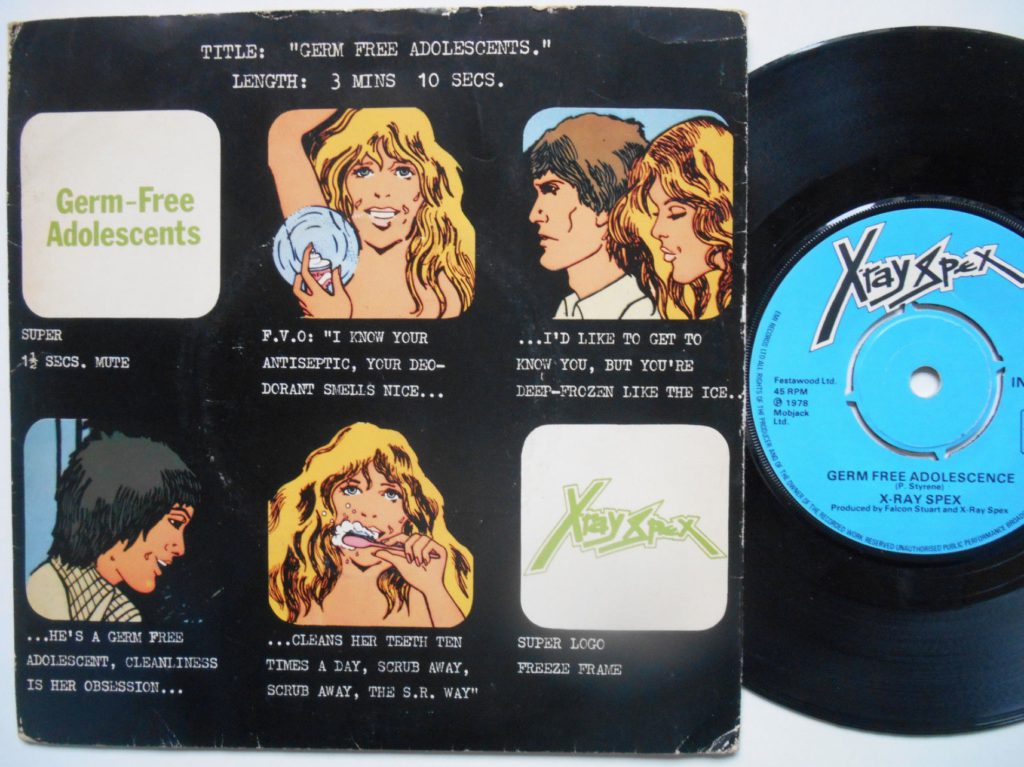 ---
01.36.10
MIRIAM MAKEBA – West Wind – The Magnificent Miriam Makeba, LP – Mercury – 1966
I'd like to say I stumbled on Miriam in somewhere like New York's Village Vanguard in the mid sixties… but I didn't. Instead she first cropped up on my radar via the Terry Wogan Show(!) on BBC TV in the eighties, demonstrating the vocal workings of The Click Song. It was a bit like a ventriloquist's sketch… minus the dummy. These things stick with a lad. West Wind won't be her last appearance on 41 Rooms.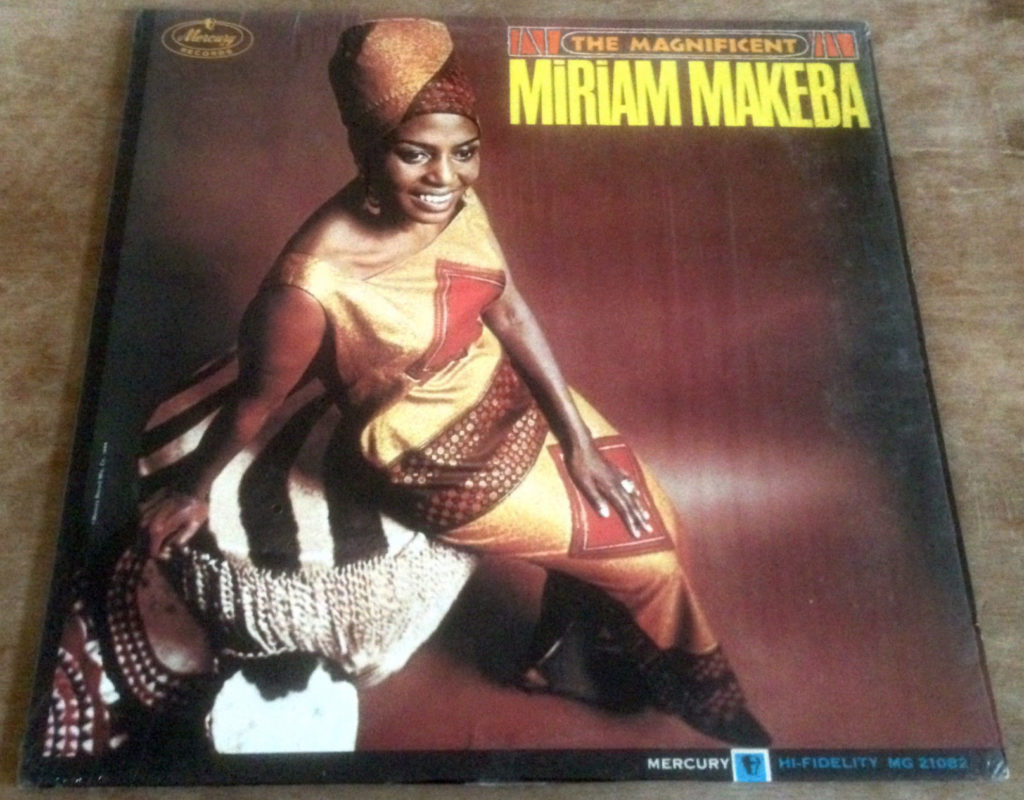 ---
01.39.06
MICHAEL KIWANUKA – Tell Me A Tale – 7″, promo only – Communion Records – 2011
A Bill Withers for the young(er) generation maybe, seeing as Bill had long since done away with any need for the profile before his passing in 2020, and here with a brass sound right out of Bill's halcyon era, to boot – and the price demanded on this promo 7″ as well as the fully released 10″ reinforces his kudos.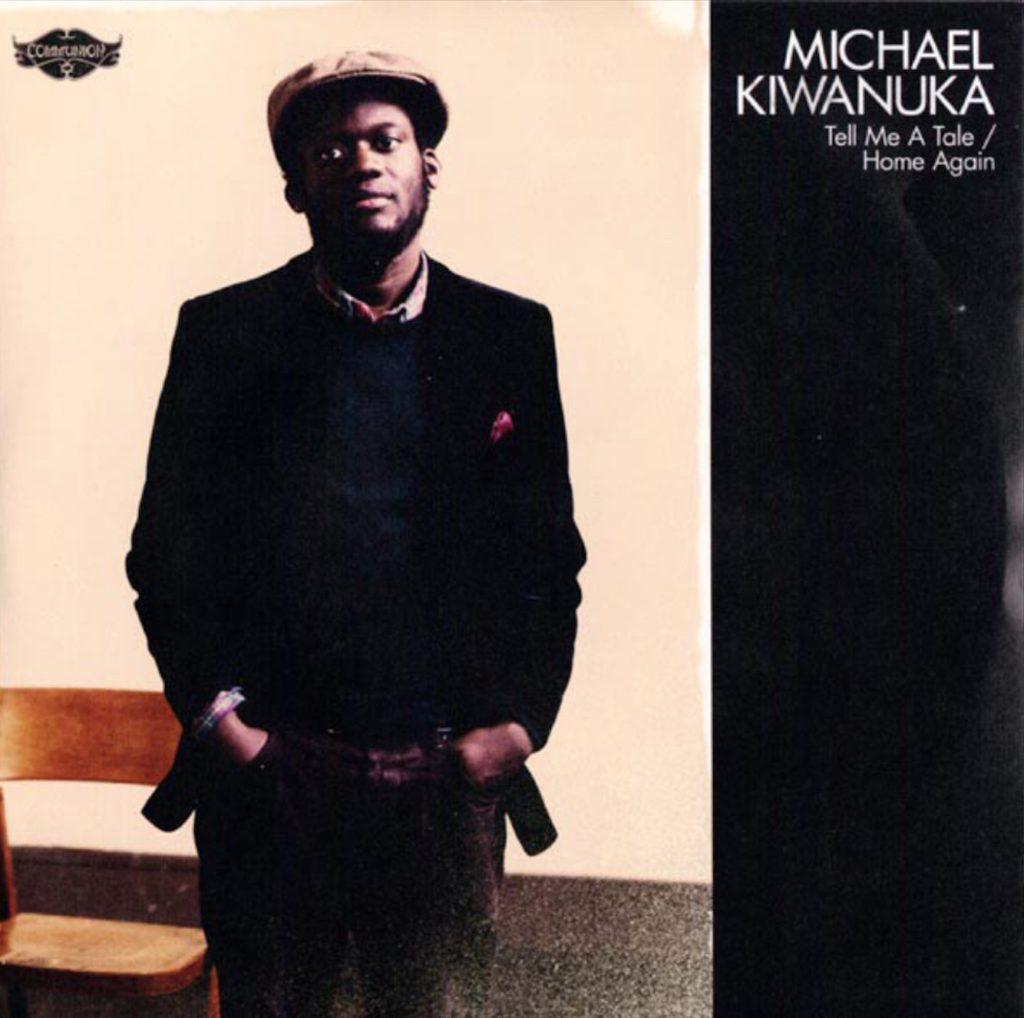 ---
01.42.57
MAZE (feat FRANKIE BEVERLY) – Joy and Pain * – Live In New Orleans, 2LP – Capitol Records – 1981
This particular version nestles in any Top 100 of mine, and Frankie Beverly likely knew they were firing on all cylinders before he and the rest of Maze got to the acapellas at the outro. For this track alone, a mighty night to have been part of, I'd say.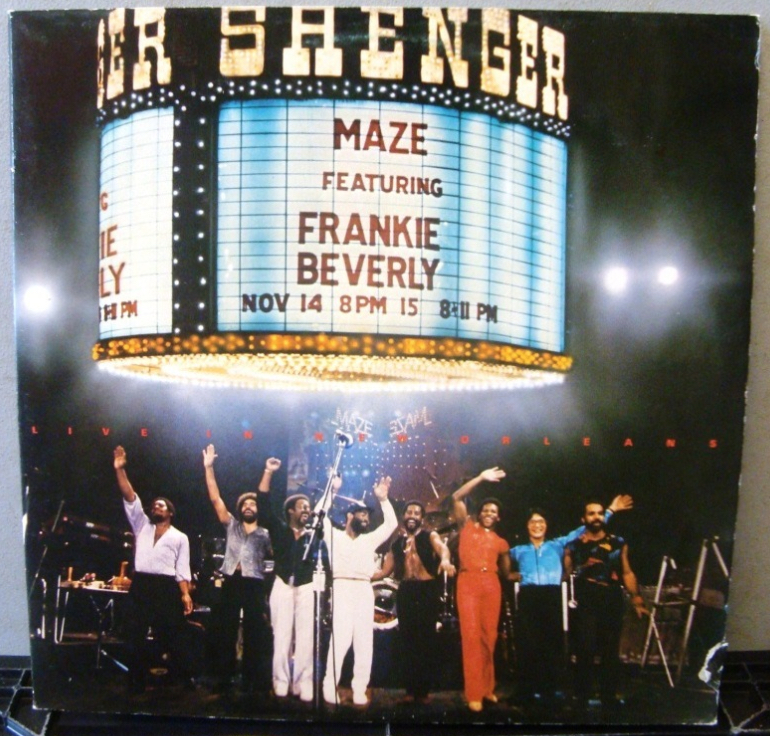 ---
01.50.35
LOU BOND – To The Establishment – Lou Bond, LP – We Produce Records – 1974
Bond… Lou Bond. 'He's the man with the electric chair lyrics', and they're his last coherent uttering on this epic. We can only wonder at what the scatting that follows might mask.
I first heard this in the mid/late nineties. It was playing over the system in the Soul/Funk/Dance store of Music & Video Exchange's then many stores in London's Notting Hill. The track's length, strings and scatting pricked my ears. When I asked at the counter what it was, a dead pan voice rose from pricing up yet another batch of incoming second hand vinyl and slowly drawled just two words. 'Lou Bond'. The voice looked like he'd rather have gotten away with uttering just one, or better still, no words… though that would have been just plain rude. I didn't dare ask for more info, though. Whilst I was waiting for Discogs and Youtube… hell, the internet, to properly kick in, I somehow managed to track down a copy of the album via a more helpful guy in Reckless Record's then (but now gone) set up in Islington's Upper Street. A 'Lou Bond' LP in the racks… and it had a really long track on it… it must be the guy. The assistant stuck it on the turntable and I only needed a few seconds of the singer's outpouring to know I'd nailed it.
Lou had a lot to get off his chest and the strings on this 11 minute journey probably ate up a sizeable part of the album budget… and possibly his career, as seemingly he never made another.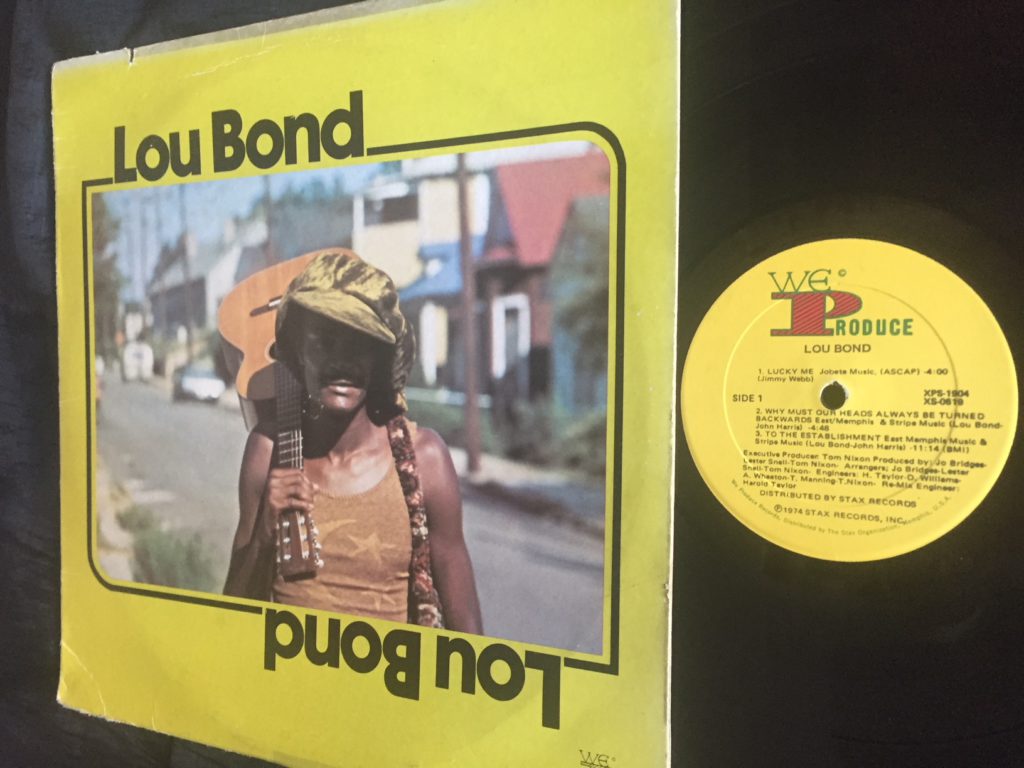 ---
Show 56 surfaces on June 3.
Dec