41 Rooms, Playlist 49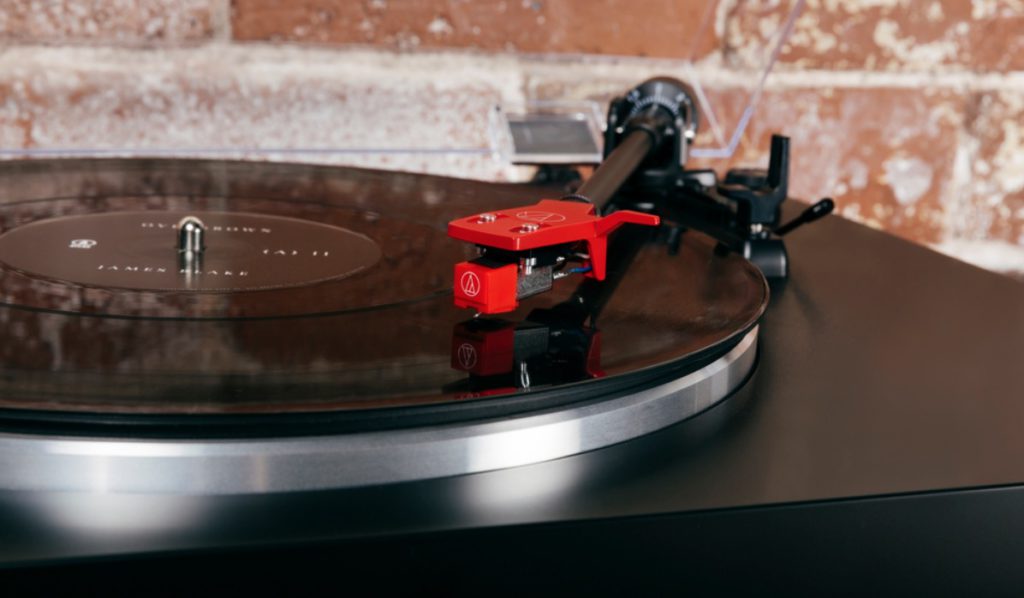 41 Rooms' Playlist 49 is 89% vinyl friendly. Impressive.
---
Any track marked * has been given a tiny 41 Rooms 'tweak'/edit/chop/etc...
---
Lyric of Playlist 49: 
Sometimes you've just got to keep it simple, real and heartfelt. Come on down, Daniel V.
---
00.00
(Intro) THE FLAMINGOS – Stars (Edit) – Unreleased demo – 1983 Episode #1 for info.
---
00.41
NEW ORDER – Ruined In A Day (Reunited In A Day Mix) * – 12″ b-side – London Records – 1993
In adding to the sentiment/poignancy of the lyrics, this mix (courtesy of K-Klass) gave the previously spun on 41 Rooms main version a run for its money.
'Just like the last single, this is more catchy, poppy and melodic that an outright dance track. K-Klass's Reunited In A Day mix and instrumental bounce along gently while Sly & Robbie's Bogle mix is a jerky, funky affair… ' – Brad Beatnik, Record Mirror (Music Week), 19.6.93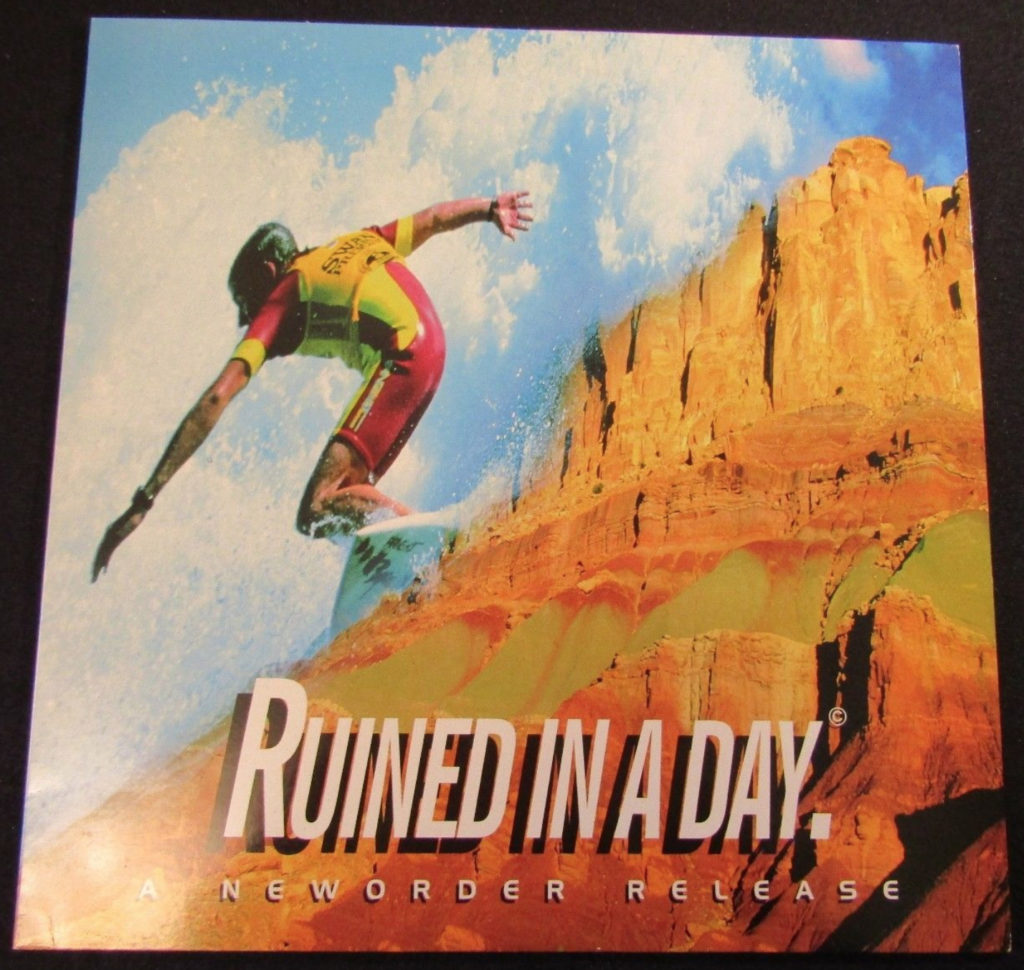 ---
06.19
FELT – Fortune – Crumbling The Antiseptic Beauty, LP – Cherry Red – 1982
With an album title truly indicative of the early 80s, Lawrence's vocals in full… Lawrence. With his label mates, the Cocteau Twins already on board I tried to get Felt to also contribute a track to my 1985 v/artists cassette, Discreet Campaigns but sadly they turned it down.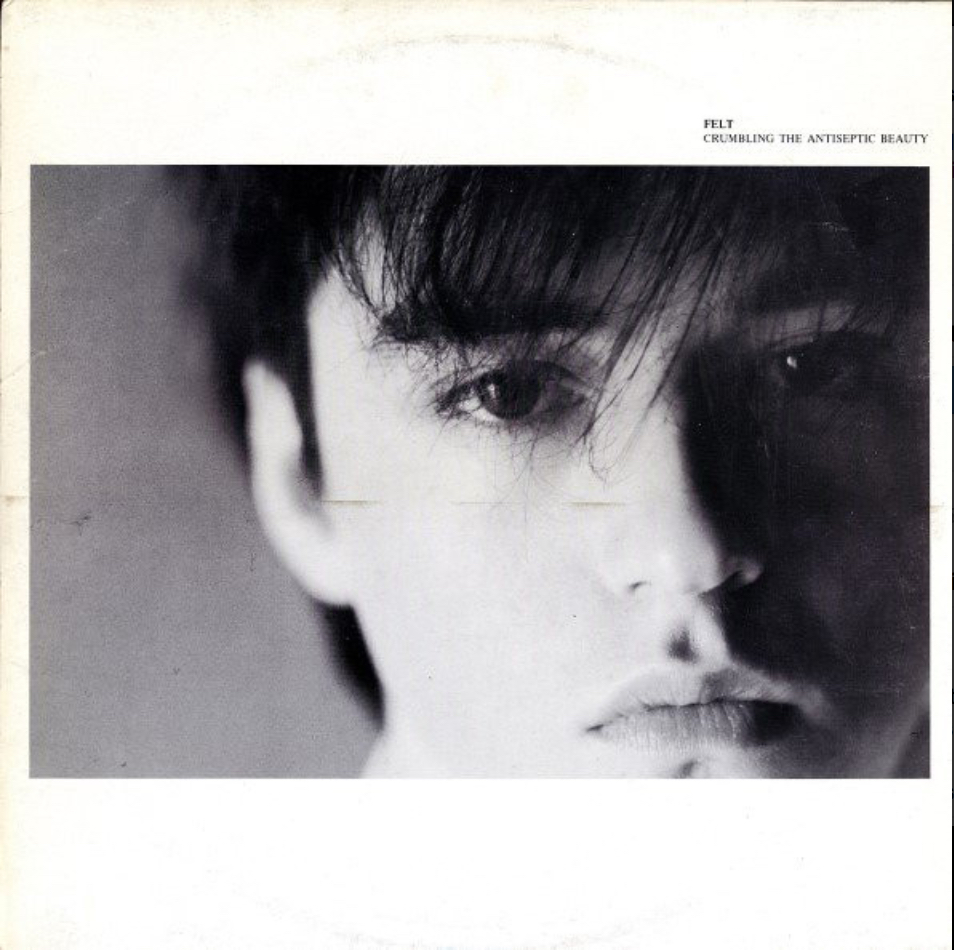 ---
09.49
A.C.MARIAS – Just Talk – 12″ – Mute – 1986
Also known as Angela Conway, this very idiosyncratic track was produced by Wire's Bruce Gilbert.
'Might be arty, but is artful, too. Folky girl vocals breathe over harmonically-rich base phrase, subject to slight amendments and additions. Altogether mesmerising, if marginal, with a marked presence to its sound.' – Richard Boon, The Catalogue #40, Aug '86
Not sure why but reviewed again in '88…
'The Most Sonically Interesting Record Of The Month, which successfully fuses some dry acoustic guitar-work with a spacey, mantra voice of Liz Fraser proportions. Bruce Gilbert's carefully understated production cleverly constructs the kind of repetitive sound layers that highlight the best Wire work. A good combination of thought and technology.' – Richard Noise, The Catalogue #59 May '88.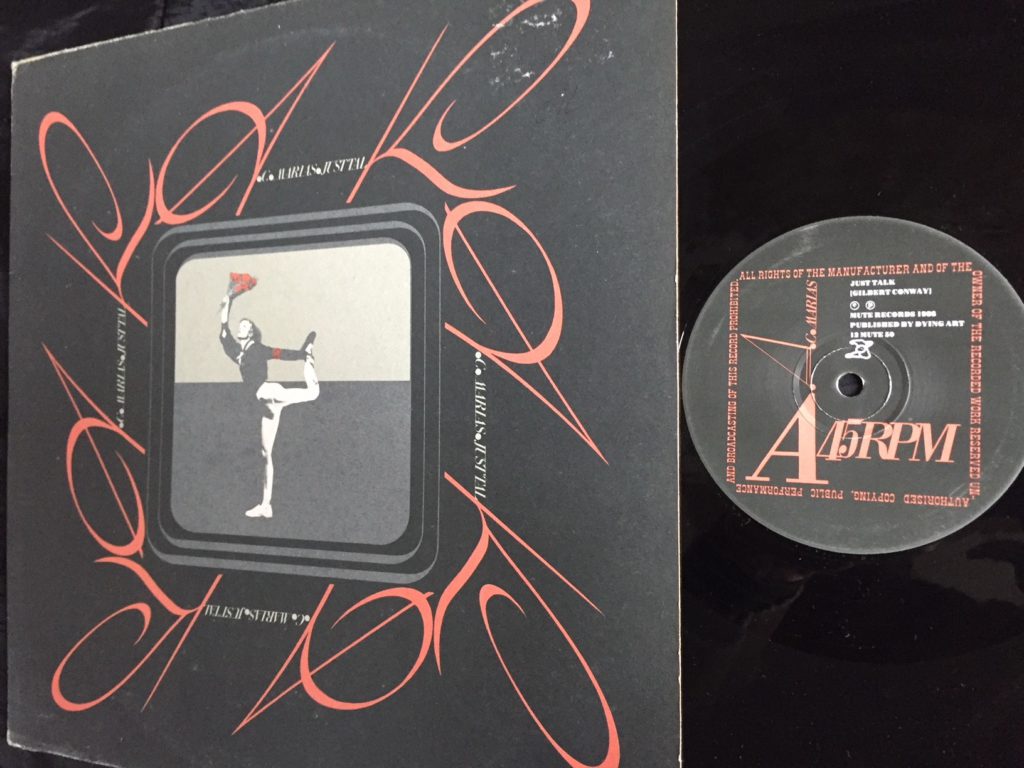 ---
15.03
NAO – Inhale Exhale – February 15, 12″ EP – Little Tokyo Recordings/Dummy Records – 2015
Twisted electronic soul out of the UK. Totally on it!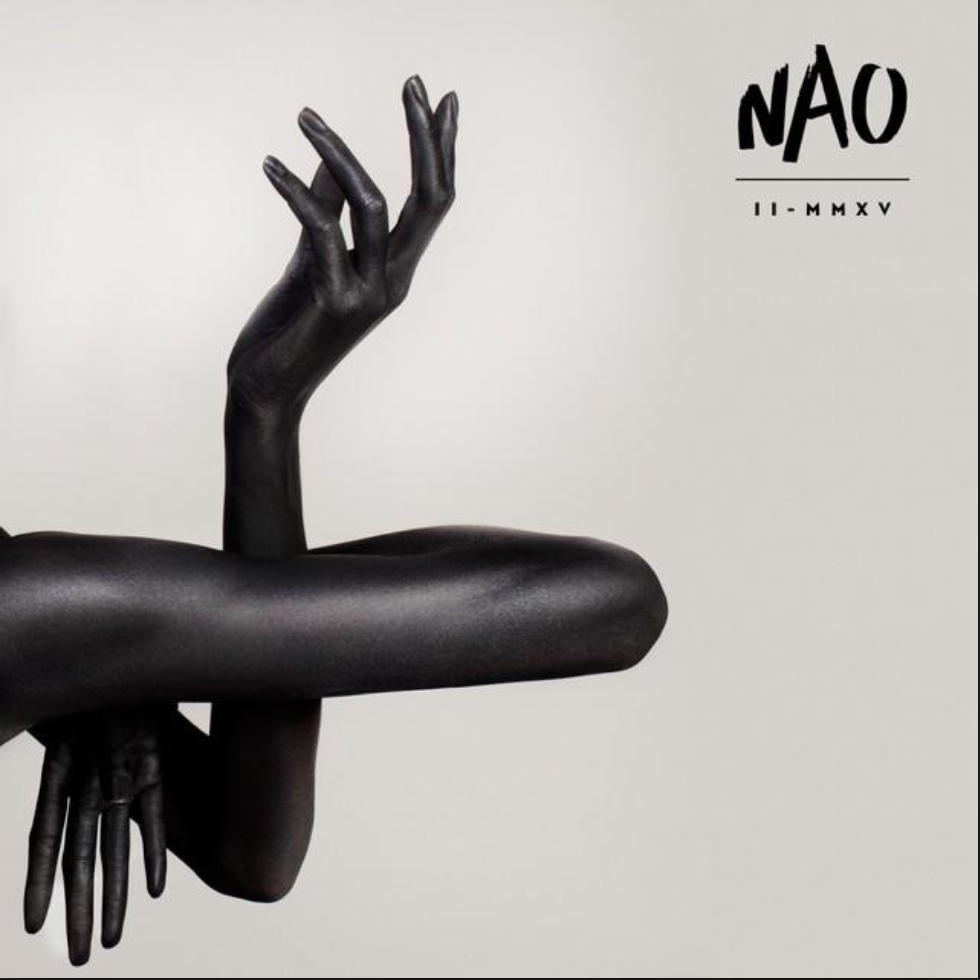 ---
18.04
UNKNOWN – Featured in a Nicolas Jaar live mix
From a Jaar live mix, subsequently broadcast over the airwaves and then Youtube'd… if I could only remember where. Some of the tracks were name-checked but this beaut wasn't, much to the frustration of a few commenters. Might be one of his and it might not… and Shazam is a no go.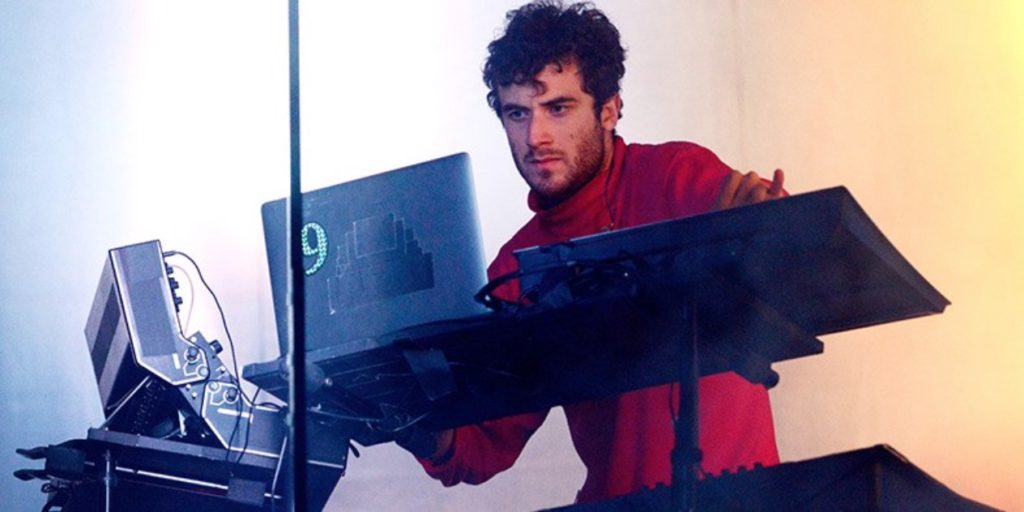 ---
22.31
FOUR TET – Scientists – New Energy, 2LP – Text Records – 2017
Present year tracks have been rarer than I would have guessed at back in January but this newie livened me up big time.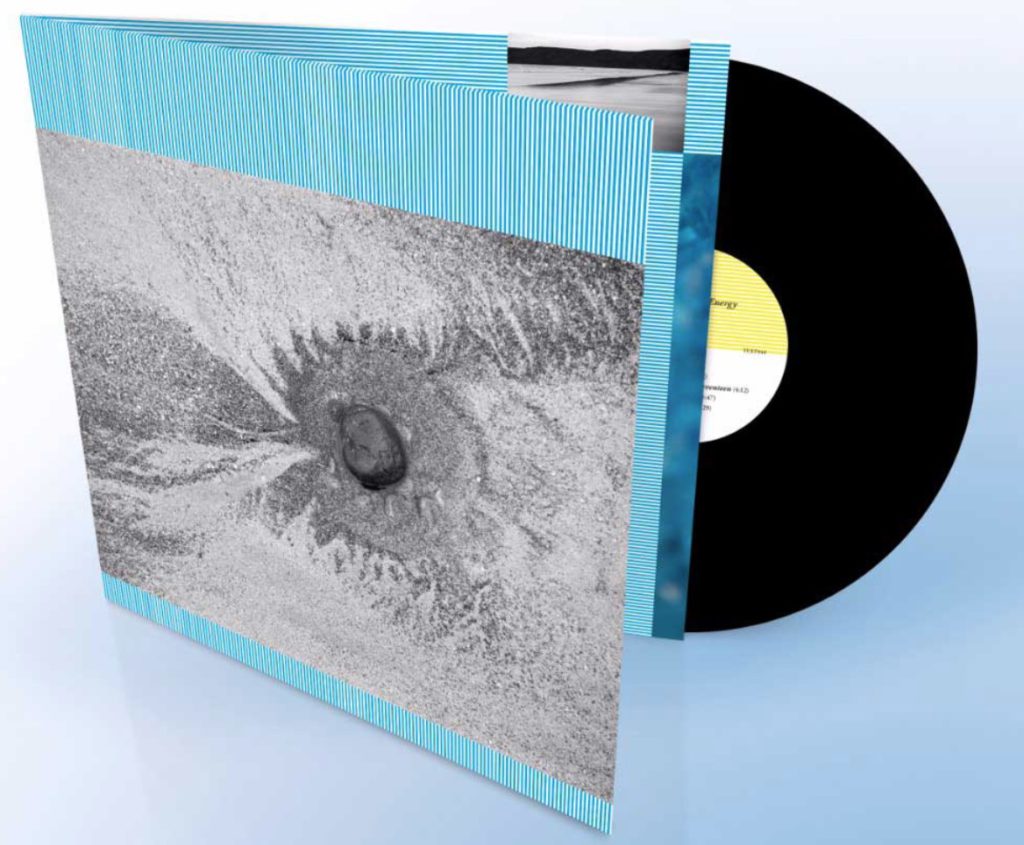 ---
26.43
LOVE TRACTOR – Greedy Dog – 'Til The Cows Come Home, 12″ EP – DB Recs – 1984
I know he's the subject matter but a bit too much barking mutt in this nicely bonkers tune. From Athens, Georgia they reformed for a hometown gig last year and having skipped through their Youtube'd 72min set TWICE I couldn't find a lead vocal until their (spun previously on 41 Rooms) encore of Kraftwerk's Neon Lights. Weird.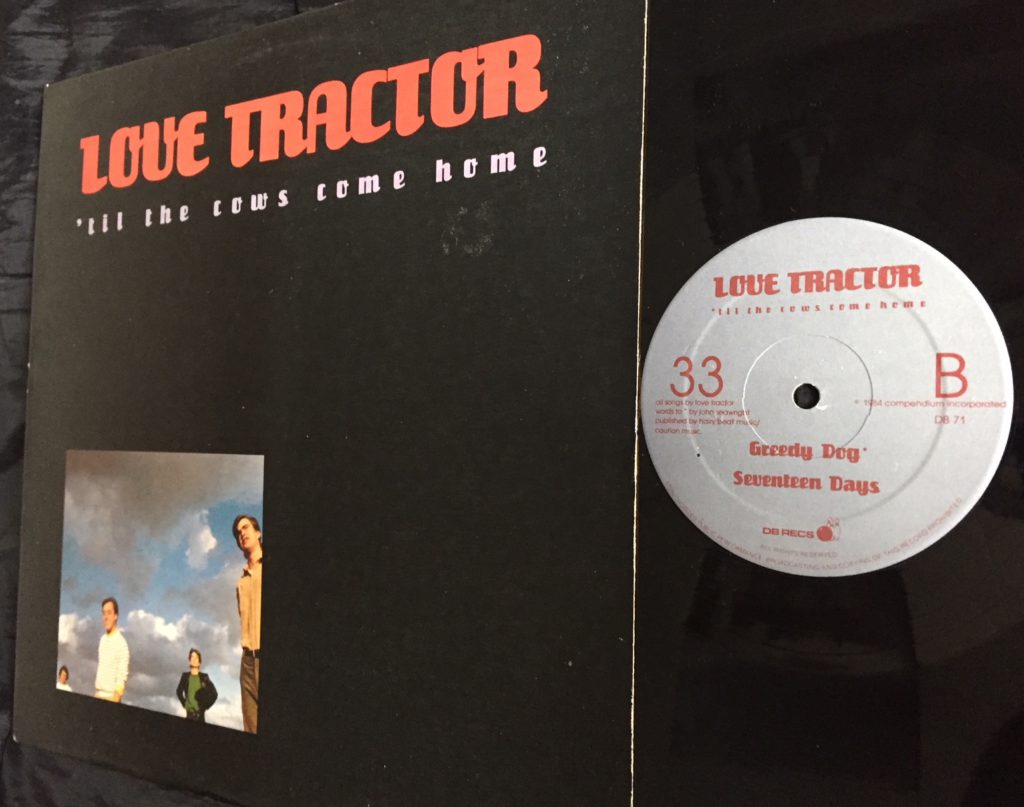 ---
32.00
EKOVA – Starlight In Daden (Da Lata Aurora Mix) – Ravin – Buddha-Bar III, 2CD – George V – 2001
Armenia and France in the mix, I believe, via Patrick Forge's De Lata.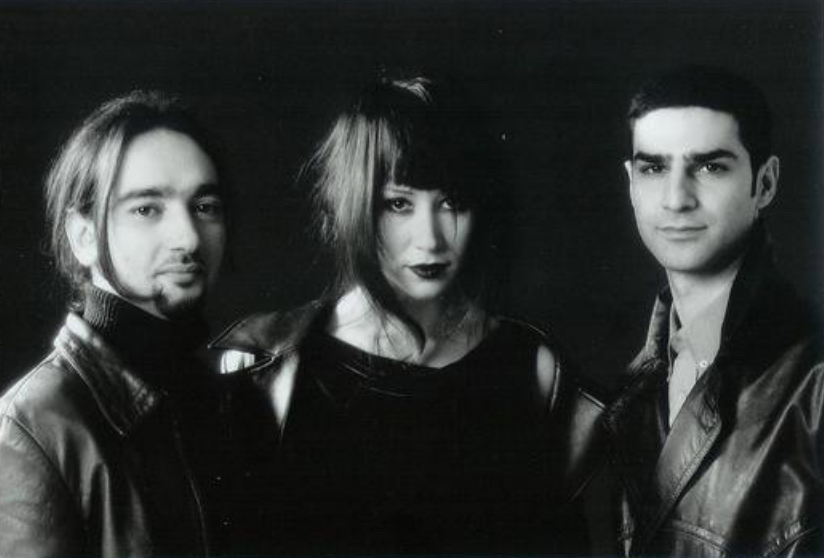 ---
36.51
MARA! – Sadila Jana – Images, LP – Plant Life – 1984
Exotic sounds I first heard on John Peel's radio show… from a label based in the far less exotic Letchworth! That's Hertfordshire, UK for those further afield. Coincidentally, this features Danny Thompson's double bass, also to be heard further along this podcast as back in the sixties he was an original member of one of folk rock's finest.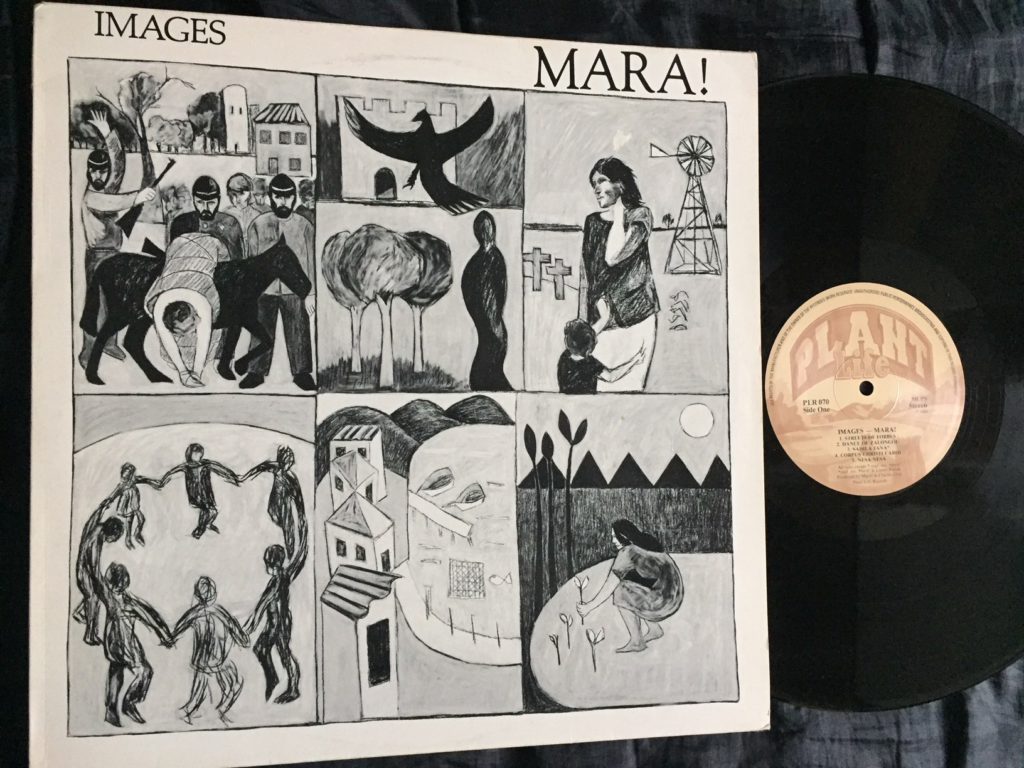 ---
39.40
BLURT – Get (Live) – In Berlin, LP – Armageddon Records – 1981
Punk brass from Ted Milton, and he and Blurt are still out there blasting away, as Tunbridge Wells will find out next Thursday.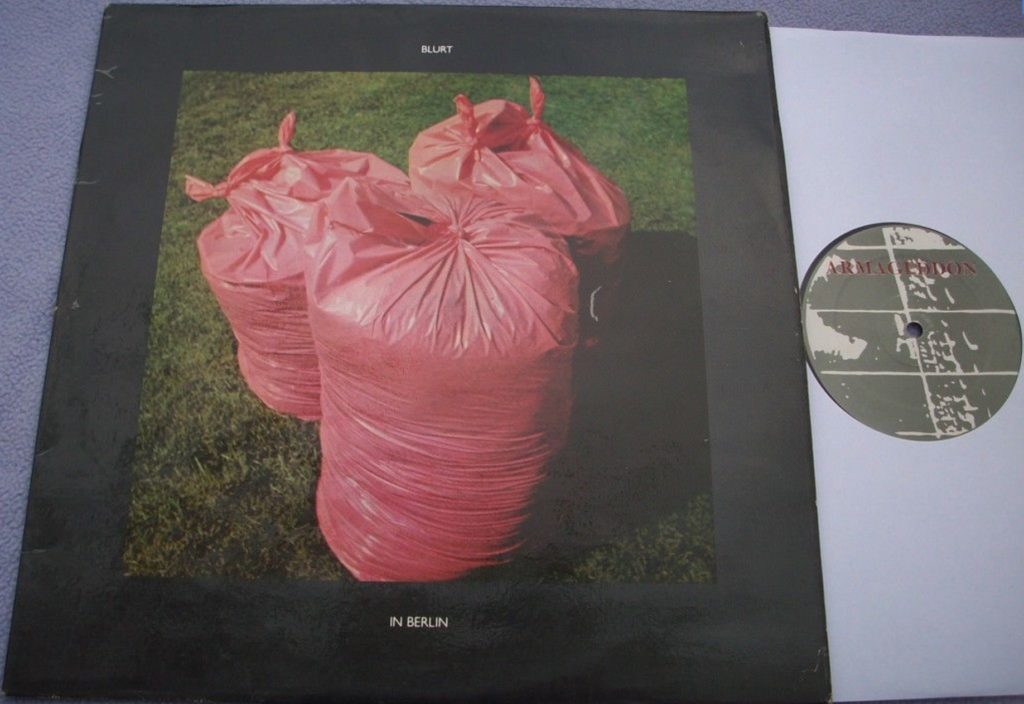 ---
42.55
JOY DIVISION – Interzone (2007 Remastered Version) – Unknown Pleasures, LP – Factory Records – 1979
It's Joy Division. What else is there really to say?
How I'd like my copy to now look…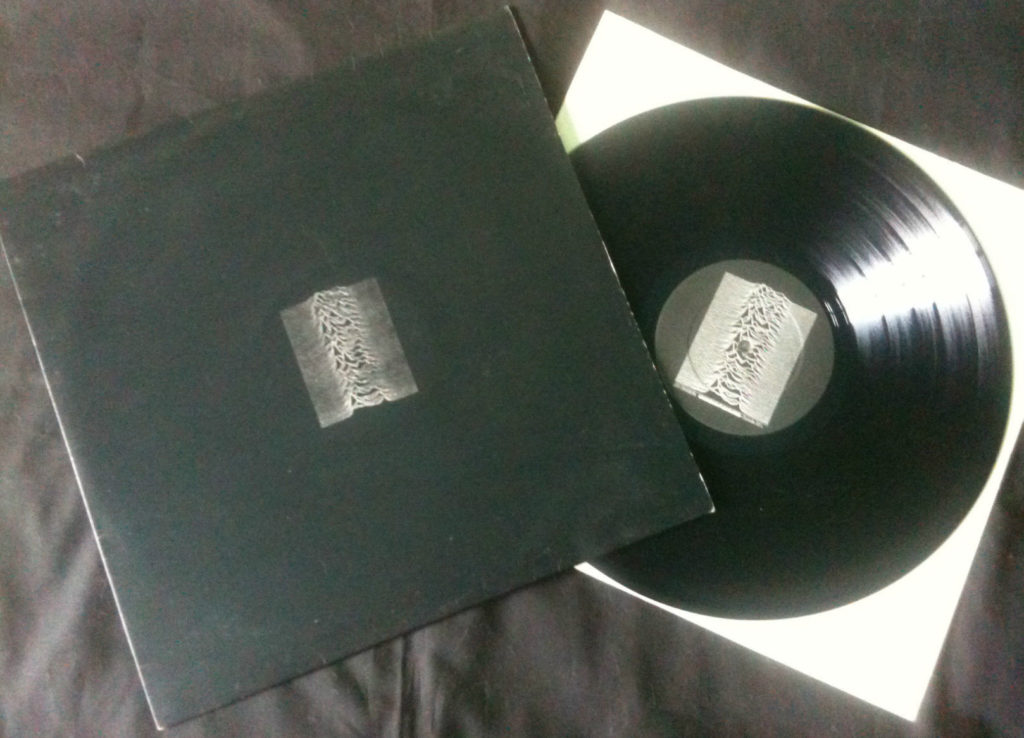 and yet another gander at how it does look. Its presence at our club nights took their toll.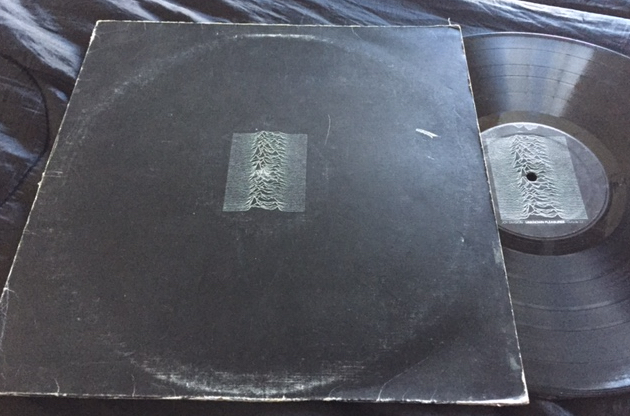 And here is my copy when it was in better shape. Pre its Winkles club years, here's my Old English Sheepdog, Flanagan maybe listening to it: Heronscroft, Putnoe, Bedford, UK – Feb 17, '80.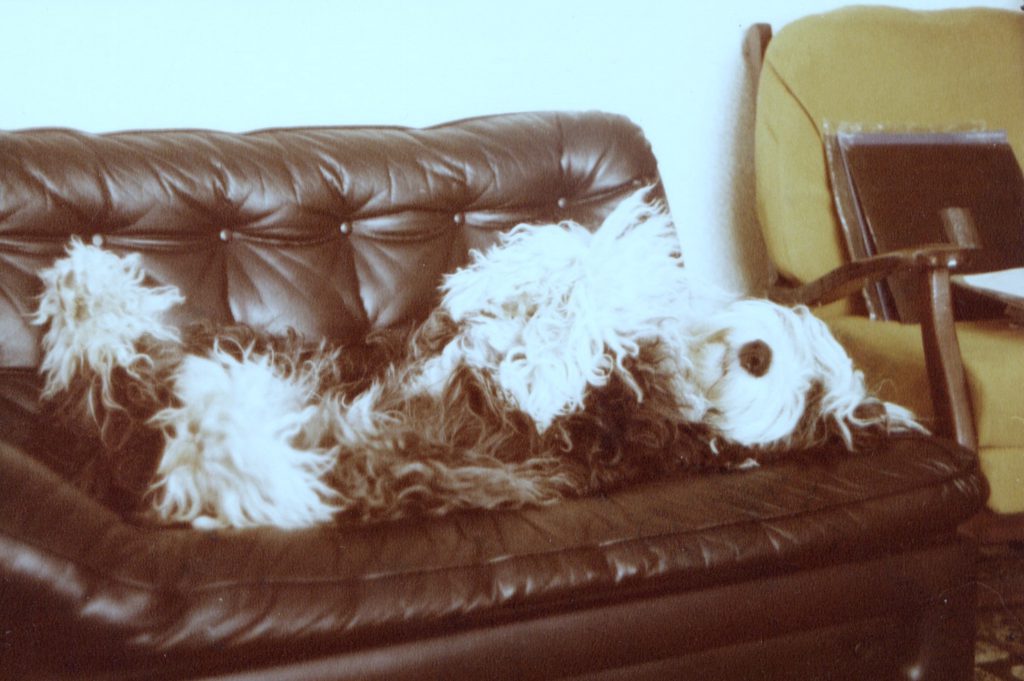 ---
45.01
MORAL LEPERS – Music Is Your Body – Turn To Stone, mini album – Mo Da Mu – 1982
There's only so much DJ waffle I can use to cover the prog rock doodling guitar in the bridge, two thirds of the way in but, aside from that, this is fine stuff. Some visiting American label guy guesting on John Peel's UK radio show at the time played this, along with a band called Egoslavia and certainly one other, with the great man quipping, 'Why is it these people never send me their records?'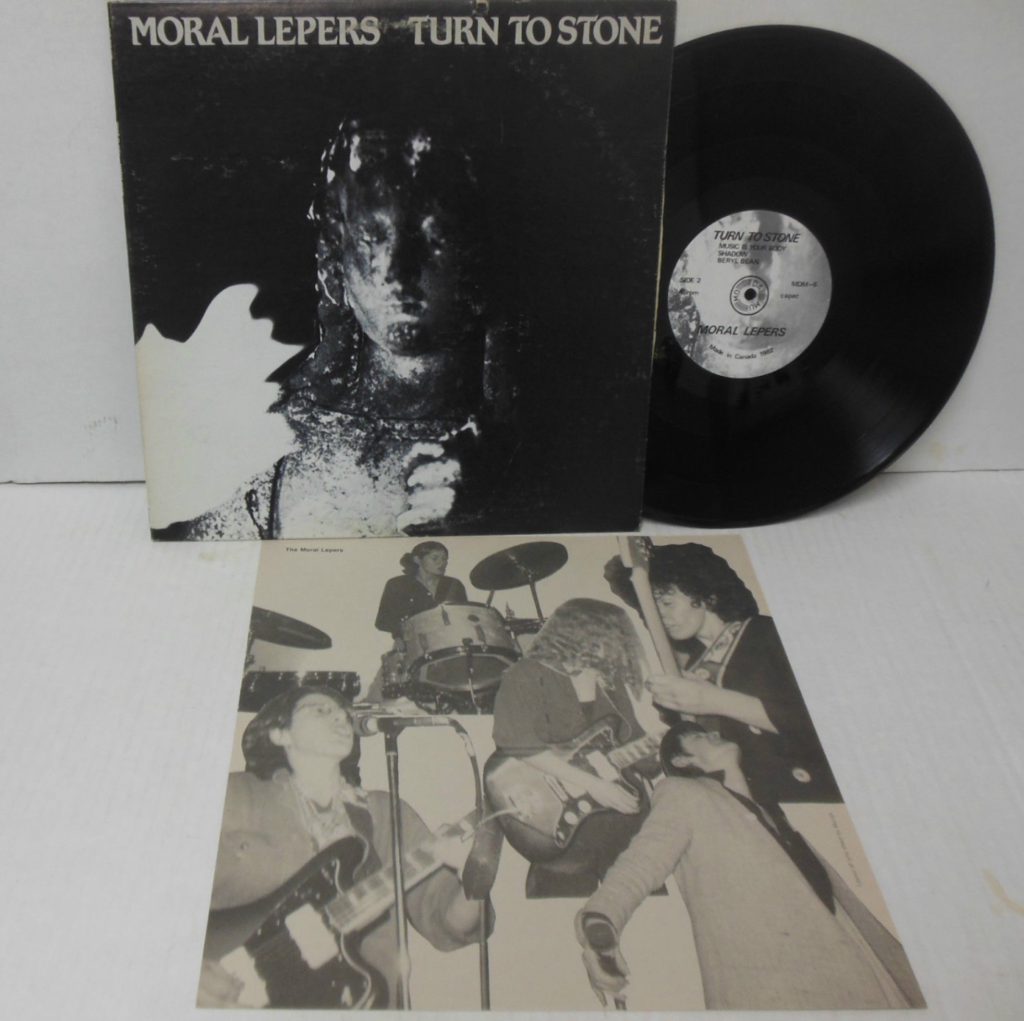 ---
47.39
THE ASSOCIATES – The Affectionate Punch – 7″ – Fiction Records – 1980
The single and album an ever present sound in my household in this year and our burgeoning club nights the next and onwards.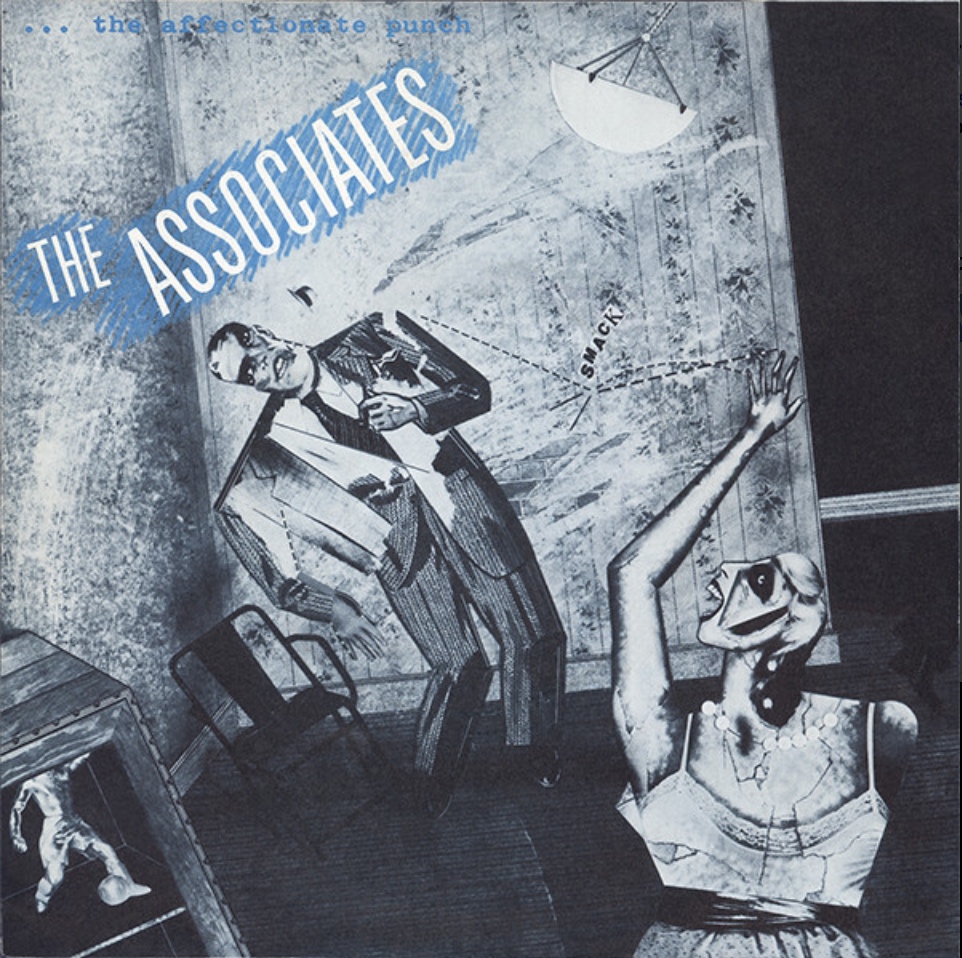 ---
50.58
LIQUID LIQUID – Scraper – Optimo, 12″ EP – 99 Records – 1983
Ahead of their time, these NY-based art-rock, no-wave lads.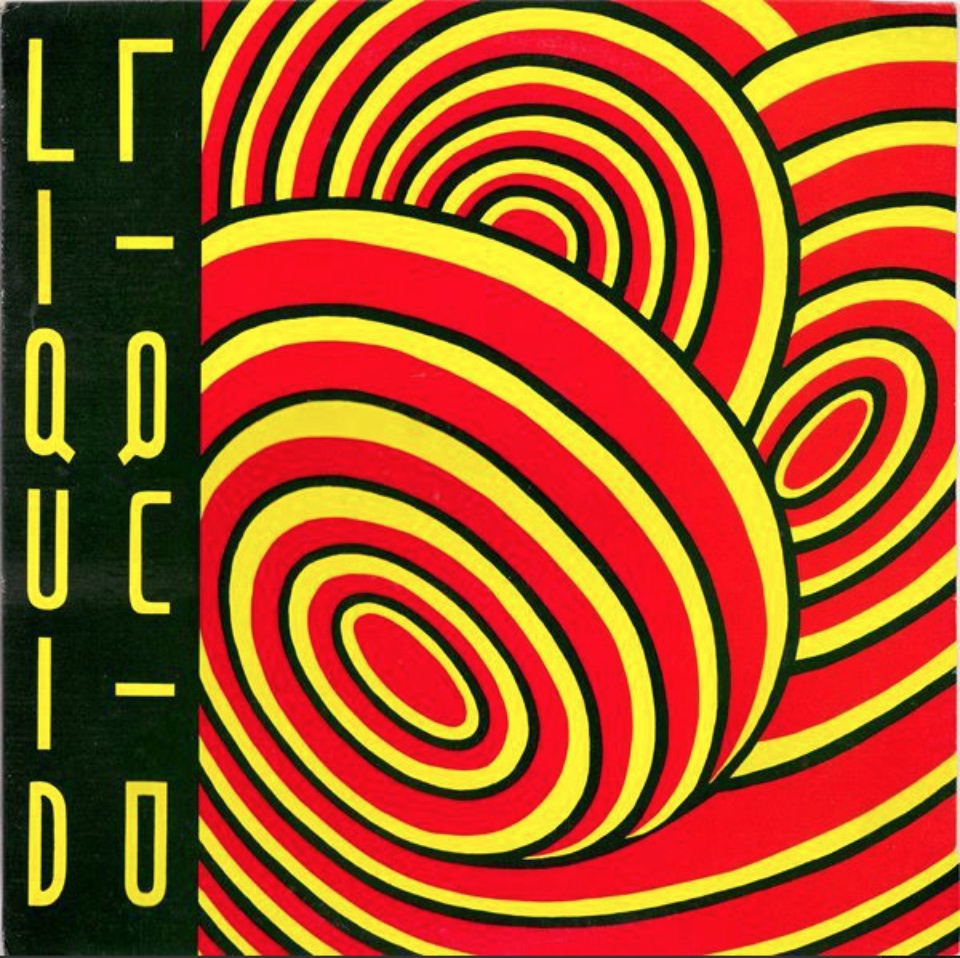 ---
54.36
MAXIMUM JOY – Stretch (Discomix/Rap) – 12″ – Y Records – 1981
The sort of sound to induce a bit of skanking dance floor business.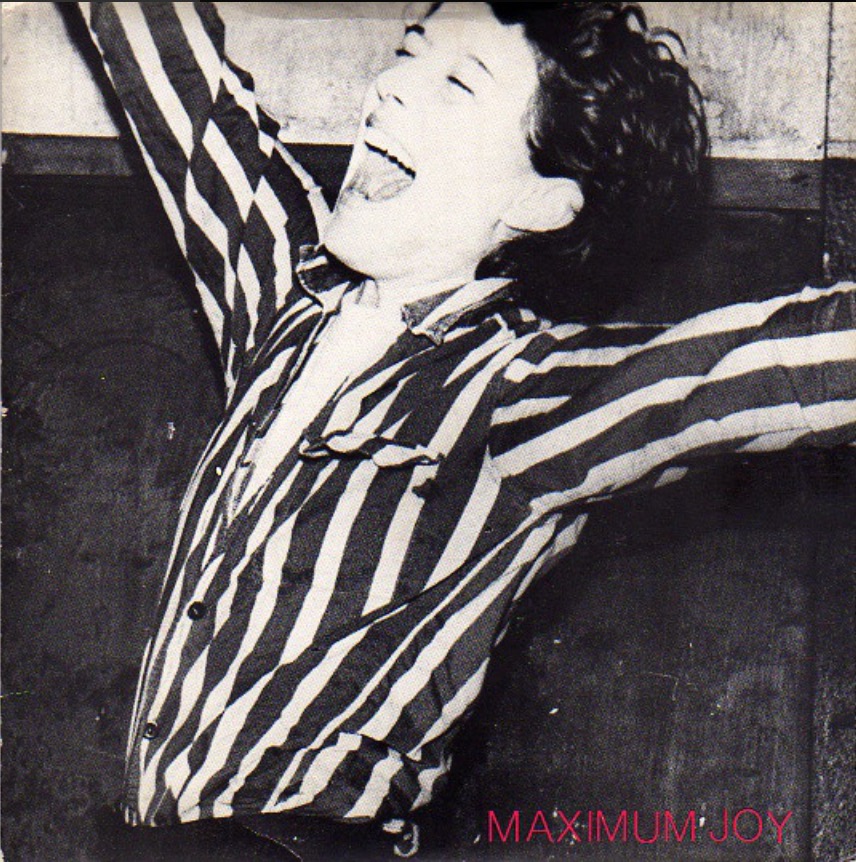 ---
01.00.34
THE POP GROUP – She Is Beyond Good And Evil – 7″ – Radar Records – 1979
Their debut 7″ and first shot across the bows.
---
01.03.34
A RACE OF ANGELS – Just Begin – Split 12″ – Wildheart Recordings – 2014
I Don't Do Jazz (Pt 5), but mixed in with some leftfield soul the classy A Race Of Angels (aka Yeofi Andoh) will win me over… and there just has to be some Yusef Lateef in his record collection.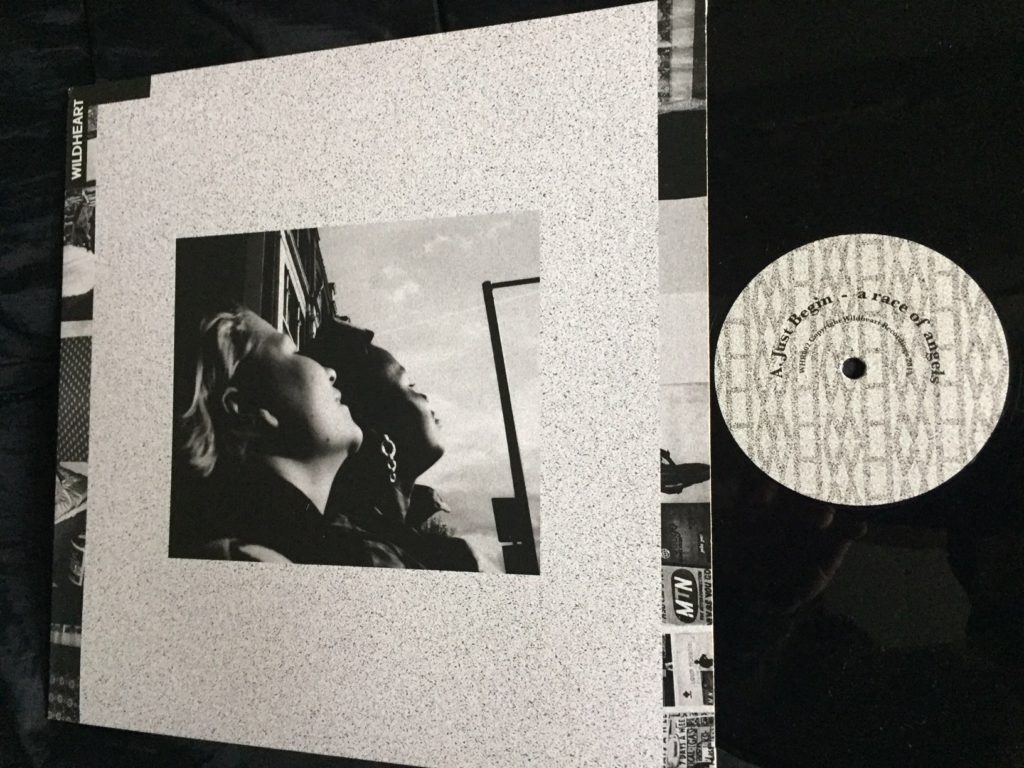 ---
01.08.10
DANIEL VALDEZ – Primavera – Mestizo, LP – A&M Records – 1974
One album was pretty much the total body of work Valdez managed to release to the public but if the voice isn't quite the instrument it once was he still performs, and a Youtube'd 2015 gig in Denver, Colorado at Regis University will give you the cute story behind this song.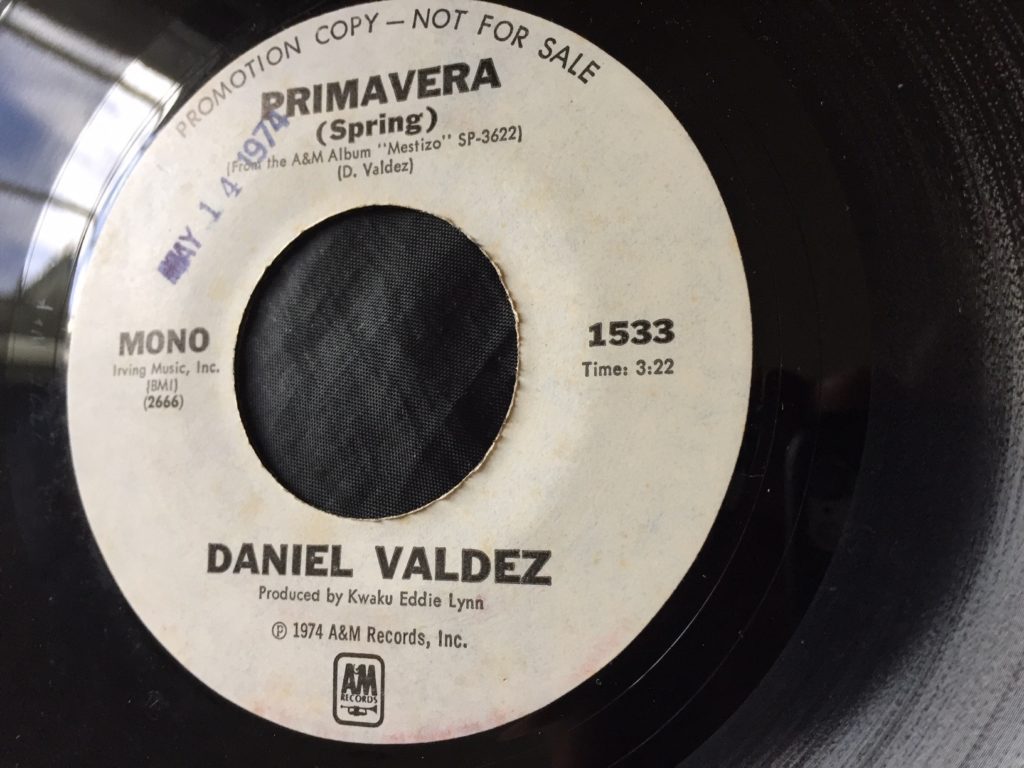 ---
01.11.28
PENTANGLE – The Trees They Do Grow High – Sweet Child, 2LP – Transatlantic – 1968
I don't actively remember most of the music that made my ears smile when I was a pre-teen but Jacqui McShee's vocals soaring over Pentangle's Light Flight certainly did – very much helped by being the theme tune to the Take Three Girls BBC1 comedy drama between 1969-1971. 'The Trees… ' seems to have come under 'traditional folk song', which usually means the original writer didn't live long enough to see either hard cash or a songwriting credit.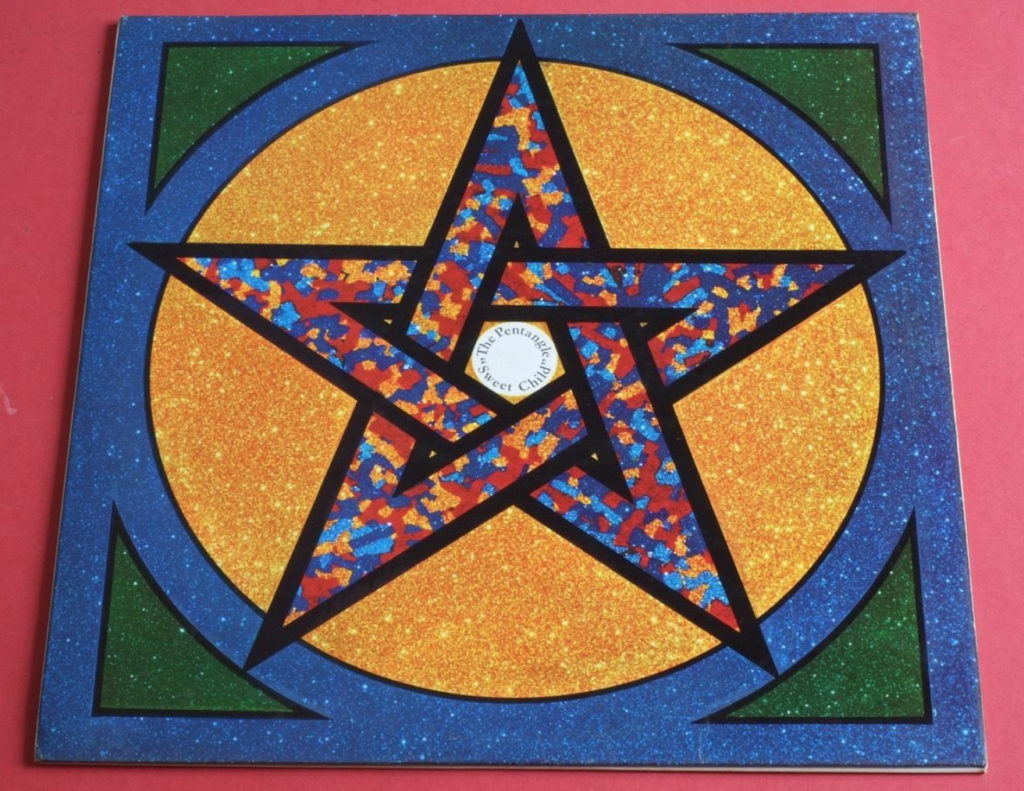 ---
01.15.10
TRACEY THORN – Raise The Roof (Beyond The Wizard's Sleeve Re-Animation) – 12″ – Virgin – 2007
One of the most distinctive voices of the last three, going on four, decades.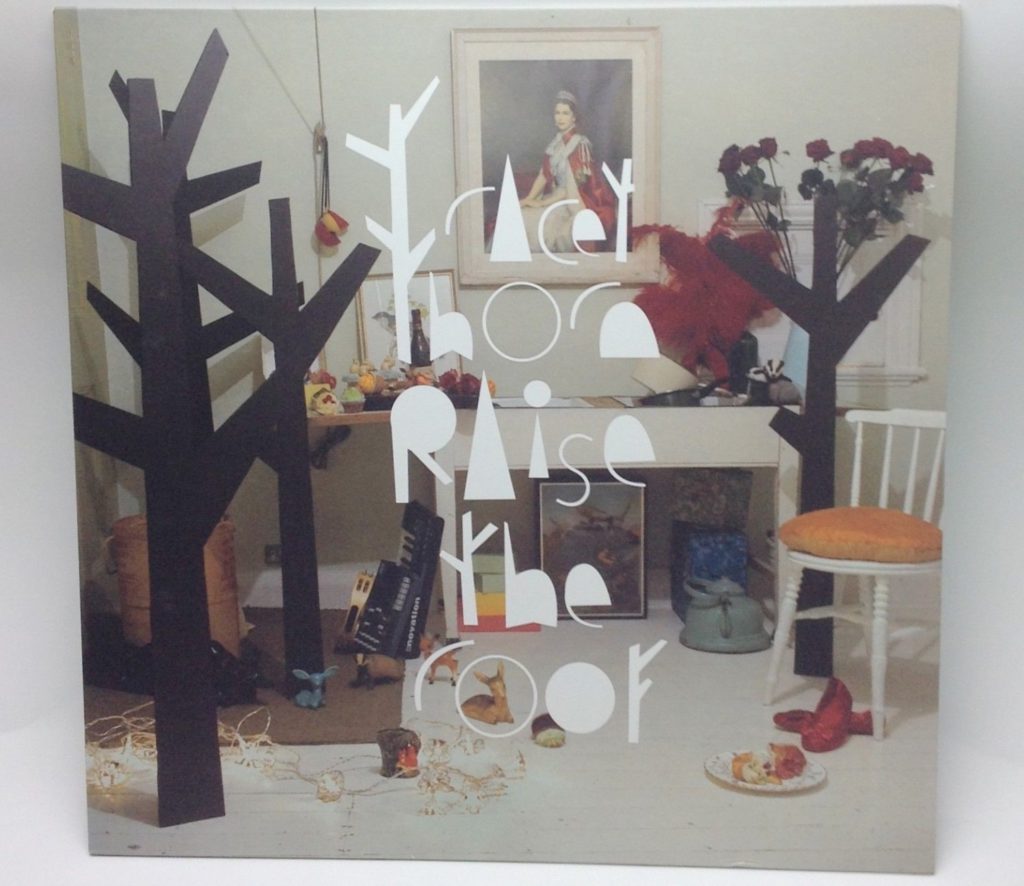 ---
01.21.25
BETH HIRSCH – Come A Day – Early Days, LP – !K7 – 2000
Air's Moon Safari guest vocalist, from her first solo album.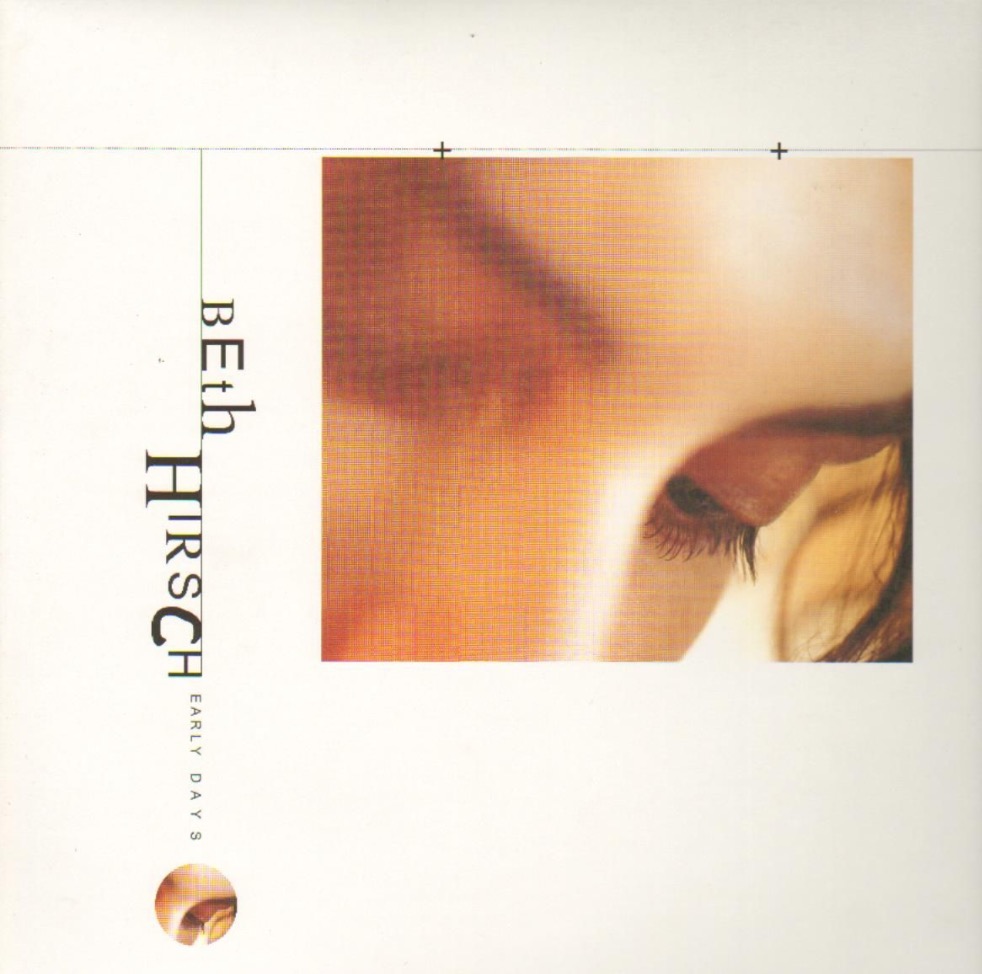 ---
01.24.45
CODEK – Tam Tam – 12″ – West African Music – 1981
'Tam Tam' in 1981 and 'Tim Toum' on Island in 1982… and 'Kodek' a decade later. Codek's Jean-Marie Salaun may have stopped releasing singles and run out of alternative spellings but this was bootlegged a couple of decades on and has since been given an official re-release. Phew…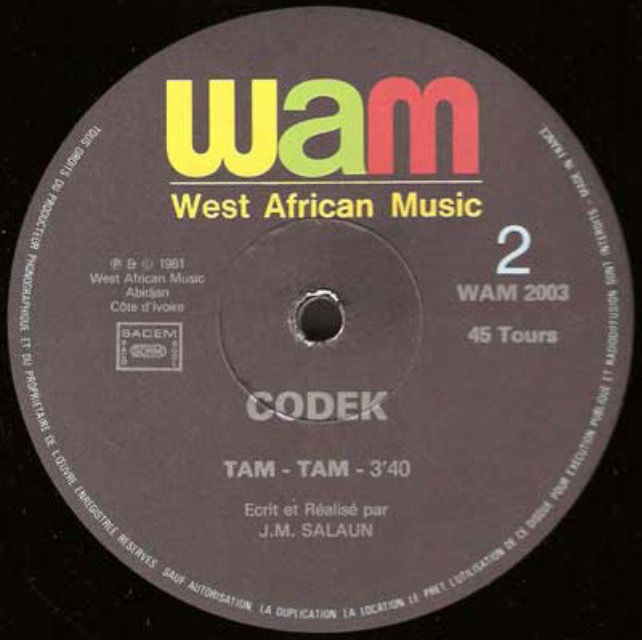 ---
01.28.28
HAGEDORN – Blib – Miss Construction, LP – Onitor – 1999
A bit of electronic wonkiness I first heard via John Peel.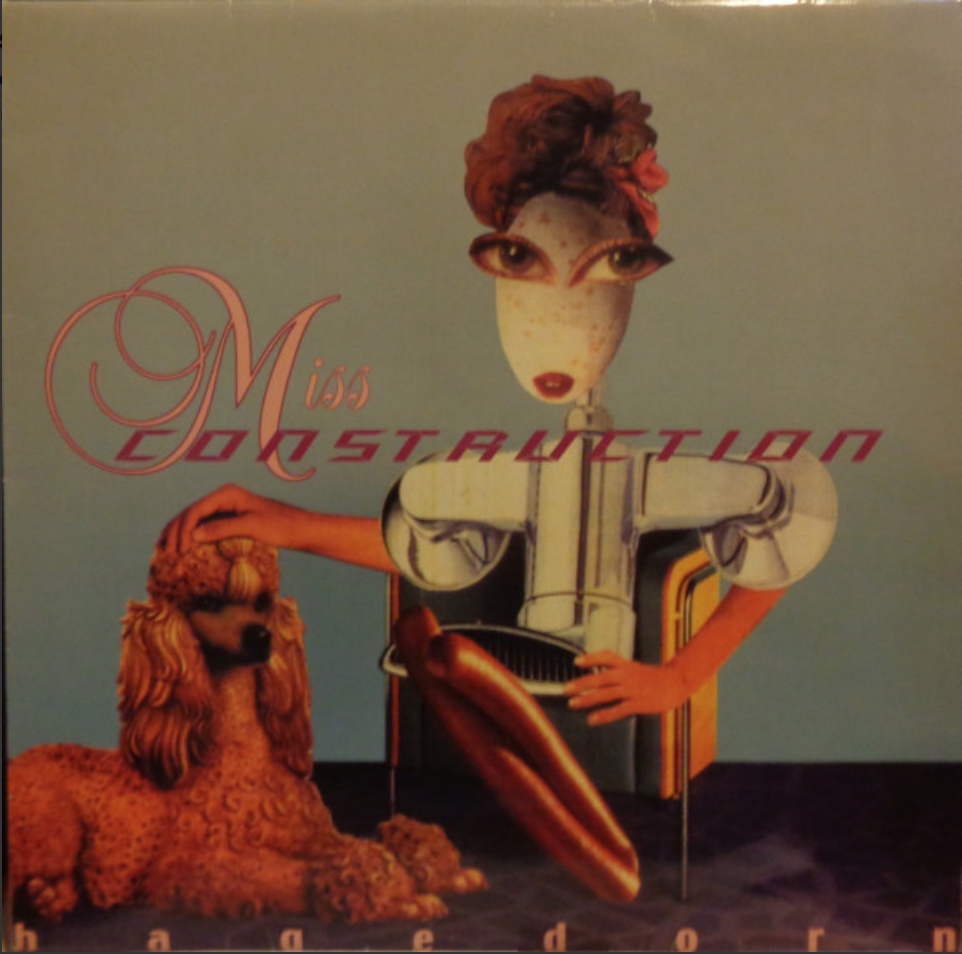 ---
01.32.35
MAXXI SOUNDSYSTEM (feat NAME ONE) – Regrets We Have No Use For (Matthew Herbert Remix) – 12″ b-side – Hypercolour – 2012
Out of the deep south that is Brighton, UK.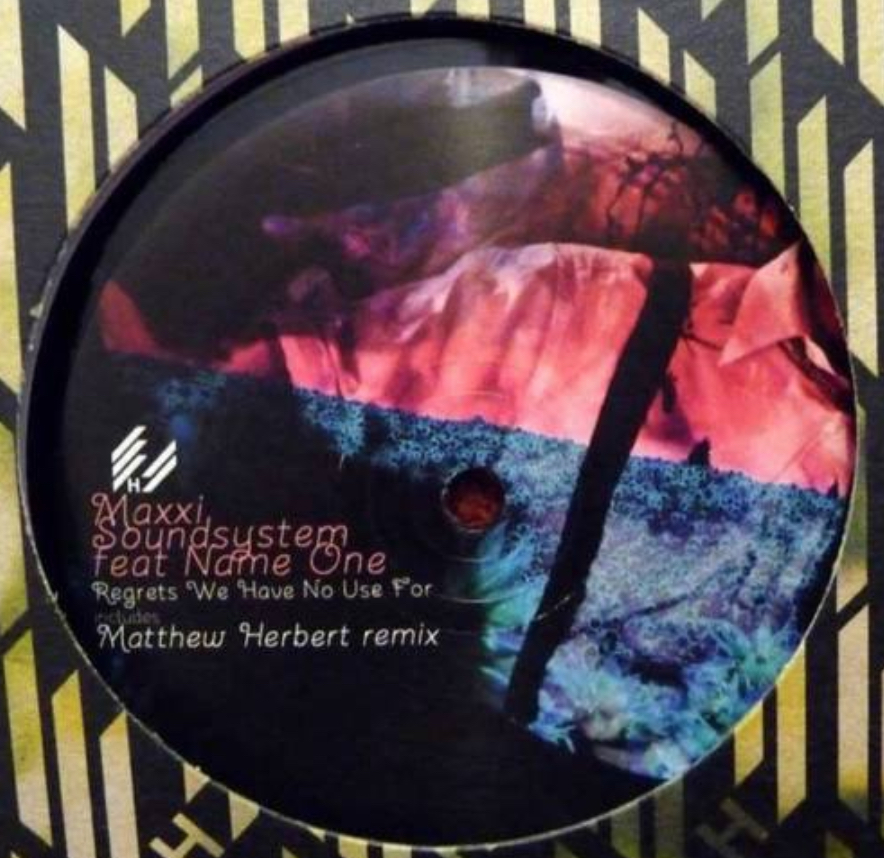 ---
01.38.22
BOB HOLROYD – Will You (Nitin Sawhney Gloom World Remix) – Re : Mixed / Re : Constructed / Re : Worked, CD only – Long Tail Recordings – 2009
The dreamy, jazzy, slow beats original kicked up the crutch by a skittering Sawhney.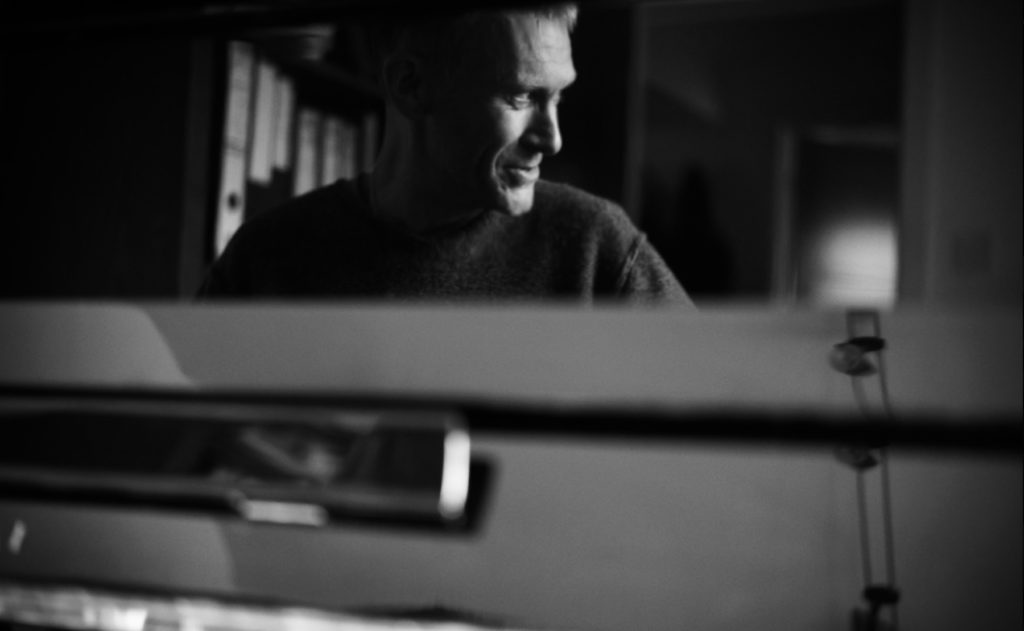 ---
01.42.50
THE LIGHTNING SEEDS – Sweetest Soul Sensations (Underwolves Mind Games Dub) – 12″ b-side – Epic – 2000
Ian Broudie and his tune taken on a dark journey.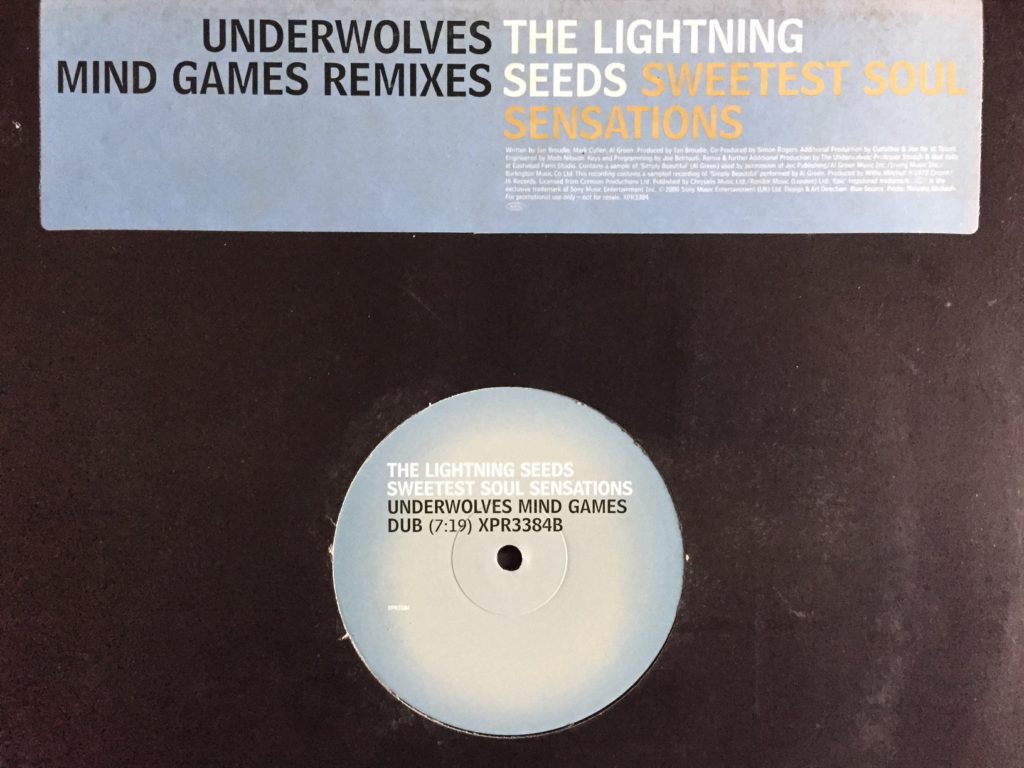 ---
01.49.06
HEADRILLAZ – Weird Planet – 12″ b-side – Pussyfoot – 1996
Weird Planet? We're deep in the seas with submarines by the sounds of it. And on the basis of this sound I wouldn't have bet on the Dead Kennedys and the Clash being influences.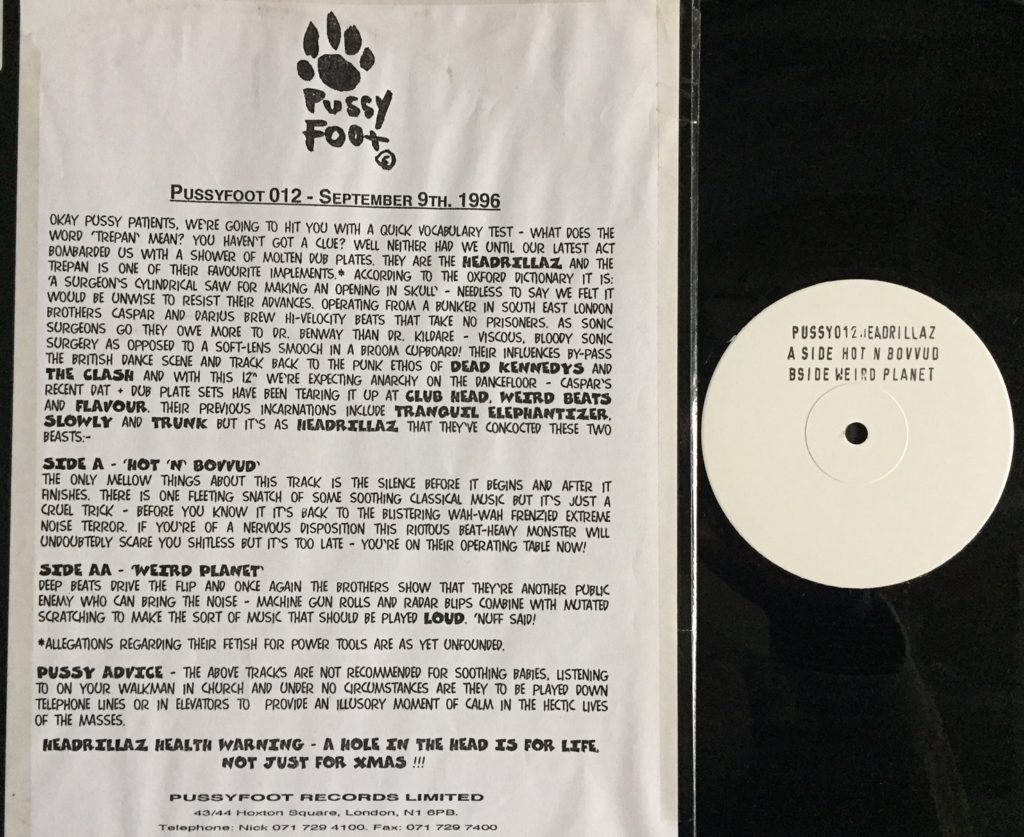 ---
01.54.29
THE CRYSTAL METHOD – Keep Hope Alive (J.D.S. Mix) – Community Service II, 2LP – Ultra Records 2005
These reviews aren't for this actual remix but its big beat, breakbeat, acid'y similarity to the original makes them relevant here.
'Chemical Brothers soundalike in the area! Continuing with the US West Coast fascination for breakbeats, 303s and squelch-core baselines, Crystal Method put on their best acid-funk dancing shoes for Keep Hope Alive, but fall at the originality hurdle. If only to pick themselves up and start dancing again'. – Calvin Bush, Muzik #8, Jan '96.
'I like the San Francisco stuff very much, especially what Hardkiss are doing. This is kind of Goa with a bit of jungle thrown in. I liked The Chemical Brothers' album and this is quite similar. They make music with a lot of balls!… ' *** Laurent Garnier, Muzik #8, Jan '96
'Probably this outfit's strangest release to date. An in-yer-face scary synth attacks you right from the off and then surges forward with a breakbeat rhythm joined by clips of speech that remind me of Liberation. Good drops with mellow wavy strings provide an excellent contrasting atmosphere from which to relaunch the mayhem. Check out the slow mix on the B-side too. Powerful, exciting stuff'. – ***** Tim Jeffery, Record Mirror (Music Week), 13.1.96
'Extra-large stateside 303 mindbender with bollocks on and a nod to Wink's Higher State'. – Kevin Braddock, Jazid (#5), 9-10.96.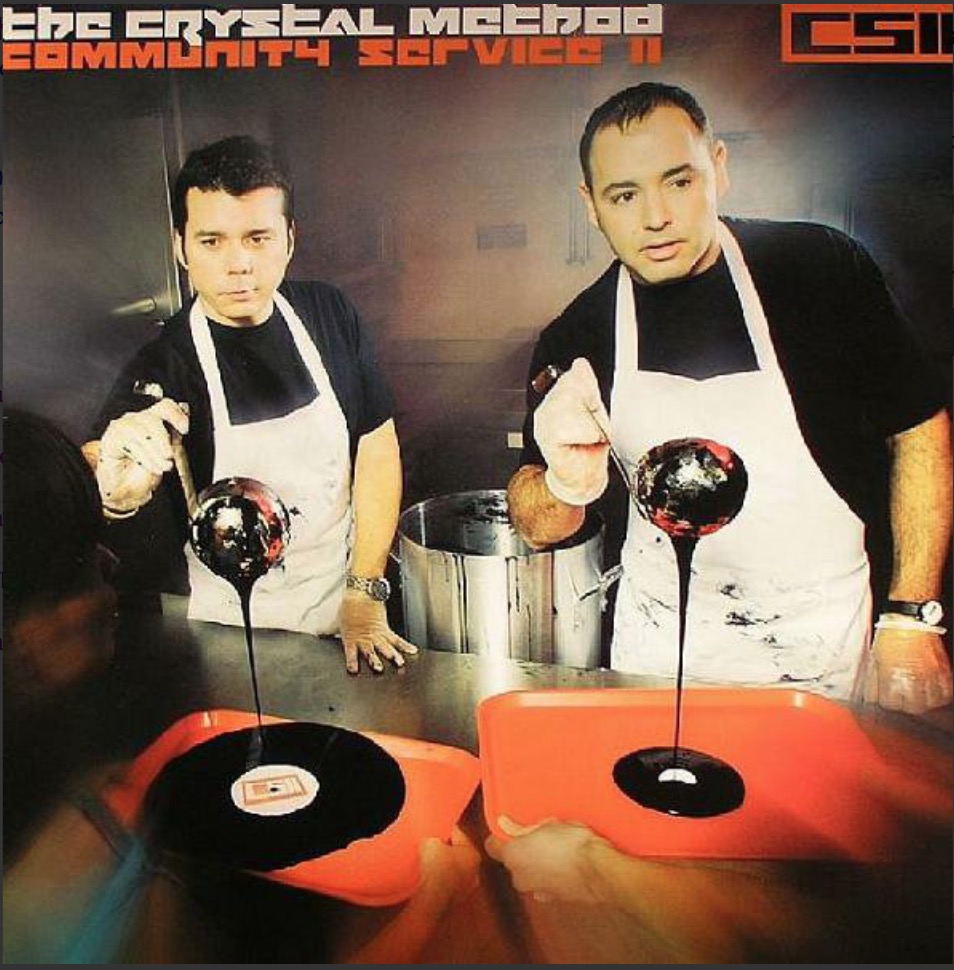 ---
There ya go!
Dec