41 Rooms, Playlist 20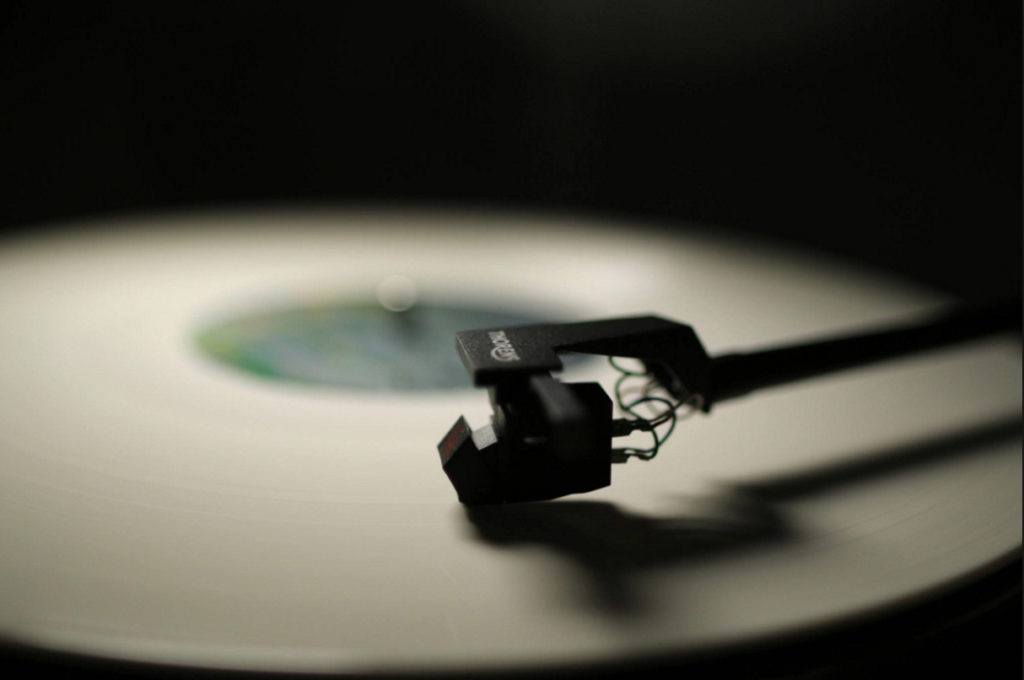 41 Rooms, Playlist 20 is 81% VINYL FRIENDLY. Impressive.
---
Lyric of Playlist 20: 'Crack may seem cool, it may seem good, it's the quickest way to kill a neighbo(u)rhood'. Different era, different means, but without doubt some equivalent result going on somewhere right now.
---
Tracks marked * have been given a tiny (or sometimes, slightly bigger) 41 Rooms 'tweak'/edit/whatever.
00.00
(Intro) THE FLAMINGOS – Stars (Edit) – Unreleased demo – 1983
Episode #1 for info.
---
00.41
NEW ORDER – The Village – Power, Corruption & Lies, LP – Factory – 1983
Lying in hospital in mid April, 1982 bemoaning the fact I had just missed New Order's gig in Paris, good mate Budge returns from the gig and drops in a live tape from the show. New track The Village then lifts the spirits… big time!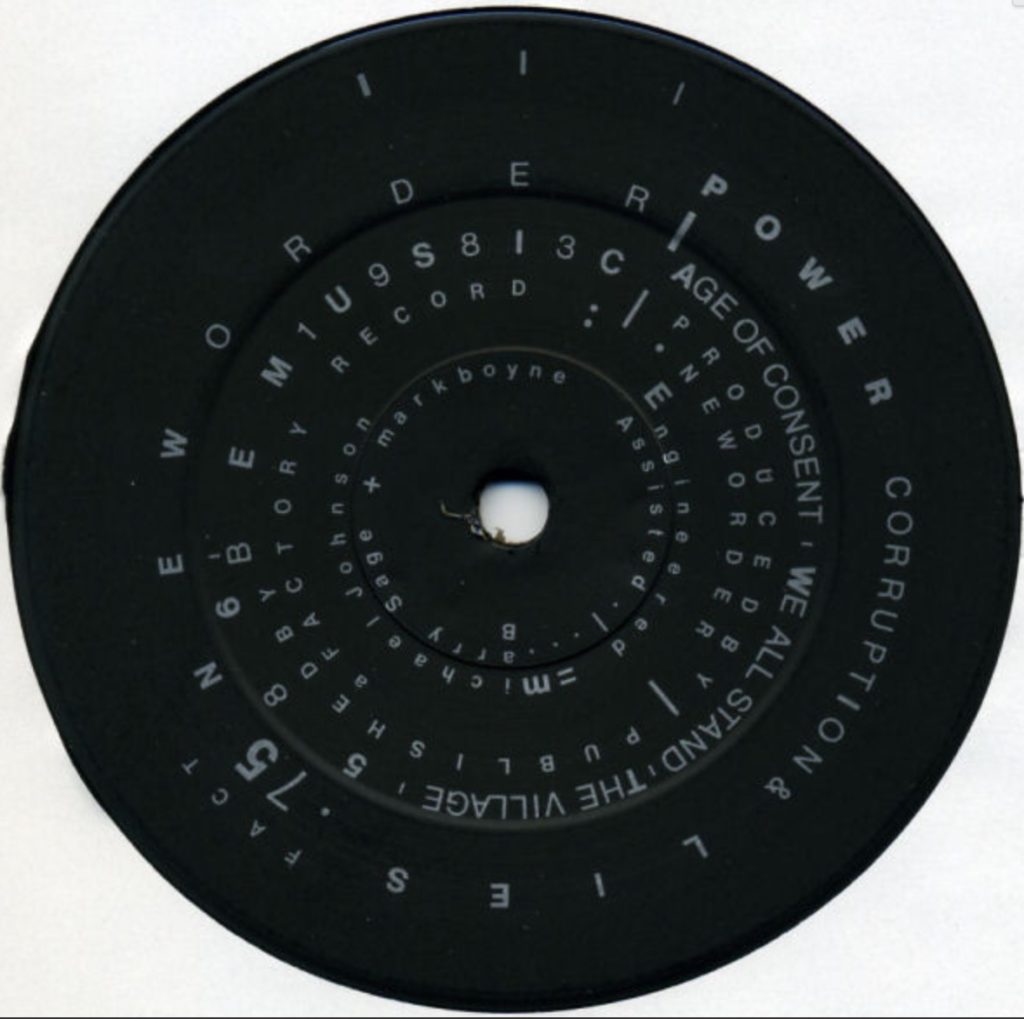 ---
05.10
KINGS OF CONVENIENCE – I'd Rather Dance With You – 7″ – Source – 2004
Jaunty!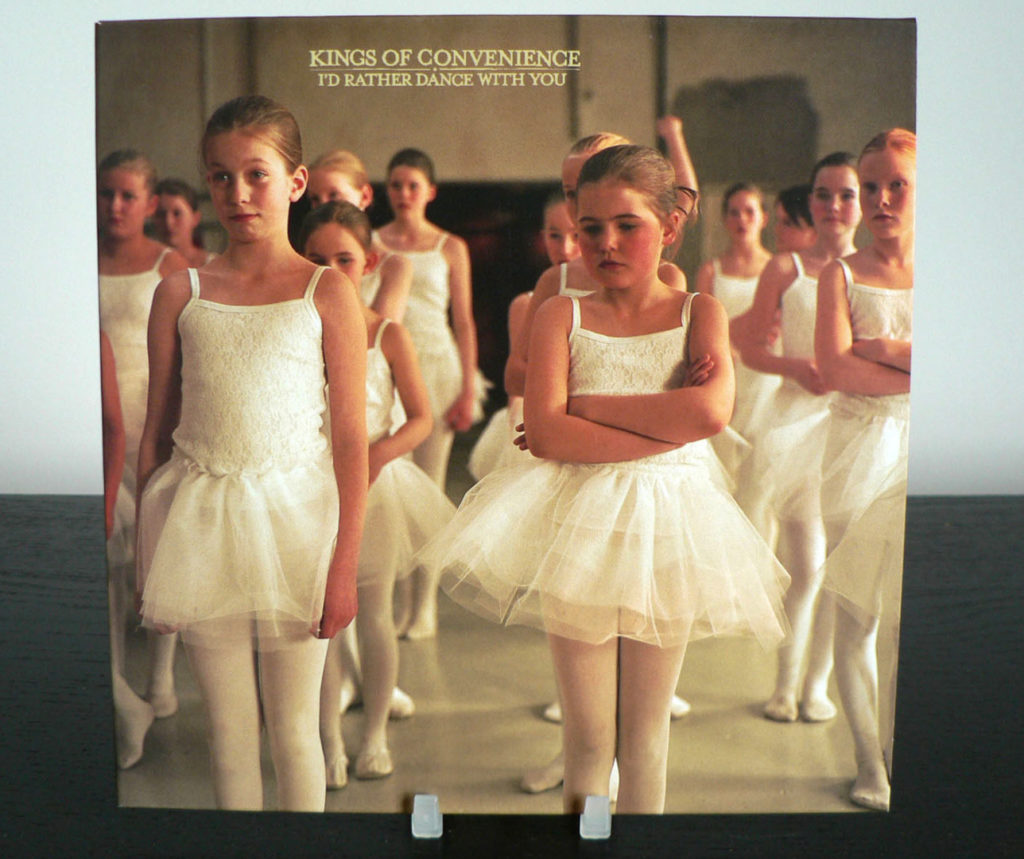 Someone's acetate…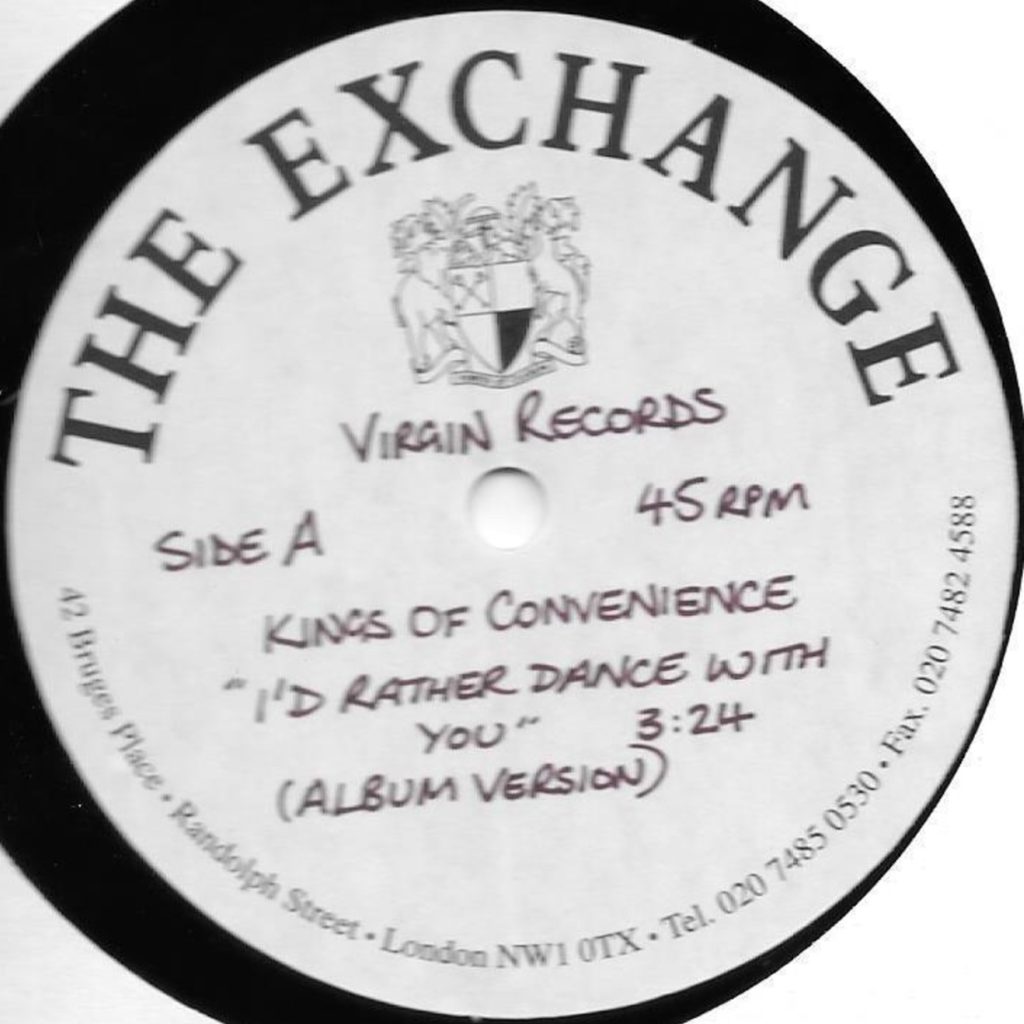 ---
08.31
SUBMOTION ORCHESTRA – Always – Finest Hour, CD – Exceptional Blue – 2011
Leeds dubsteppers. Class.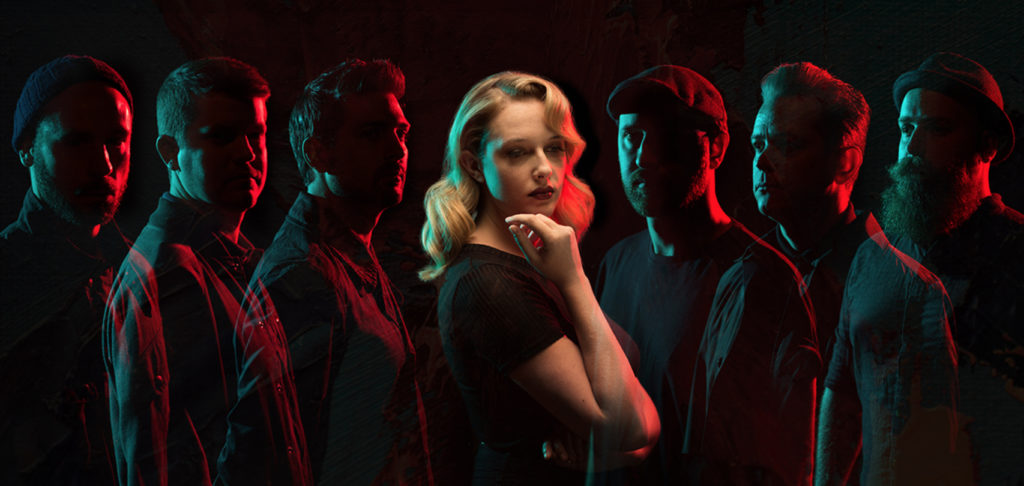 ---
12.06
THOSE DANCING DAYS – Spaceherosuits – In Our Space Hero Suits, LP – Wichita – 2008
Who'd be the drummer in this Swedish girl band? Well, Cissi Efraimsson had the job, having to play at a blistering pace much of the time.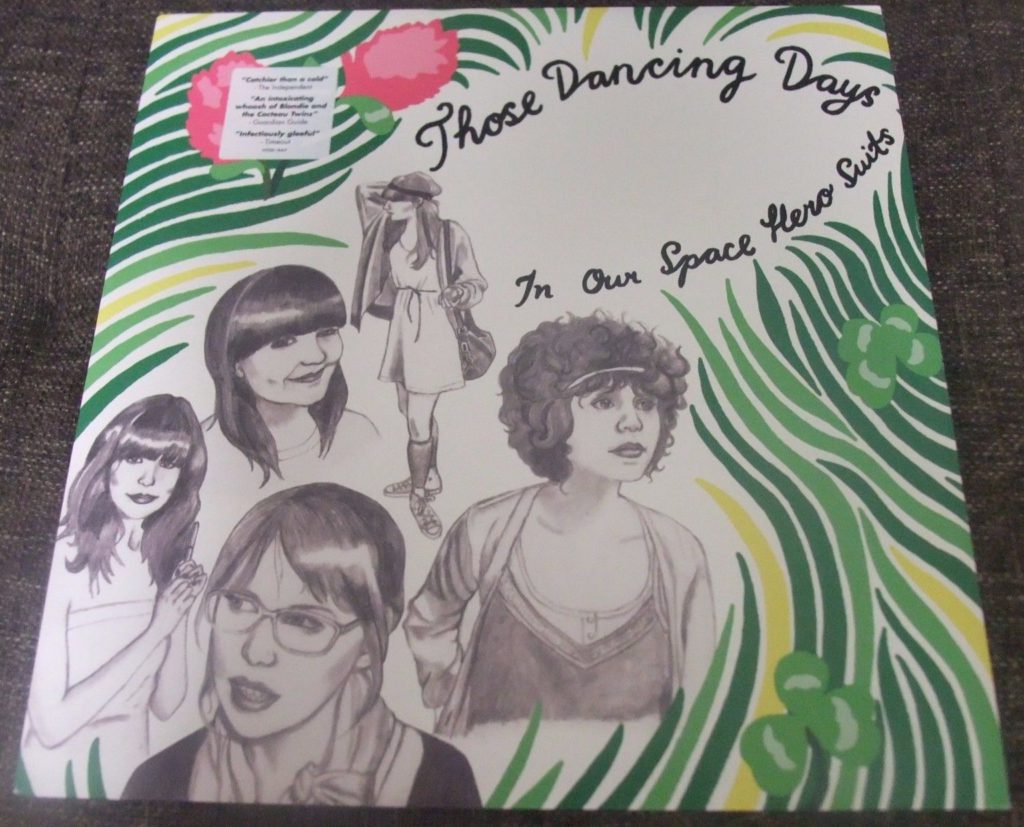 ---
17.21
POMPLAMOOSE – Beat It – Tribute To Famous People – Download only – Shadow Tree Music – 2010
Michael Jackson's music never sounded so indie, the song's video follows Pomplamoose's 'If you hear it, at some point you see it' template, capturing all the recording and sounds heard on the audio. Male half, Jack Conte is also one half of crowdfunding site Patreon.
---
19.35
ATOMIC ROOSTER – Tomorrow Night – 7″ – B&C Records – 1970
Funky… in a rock type way, it's always been a favourite with me.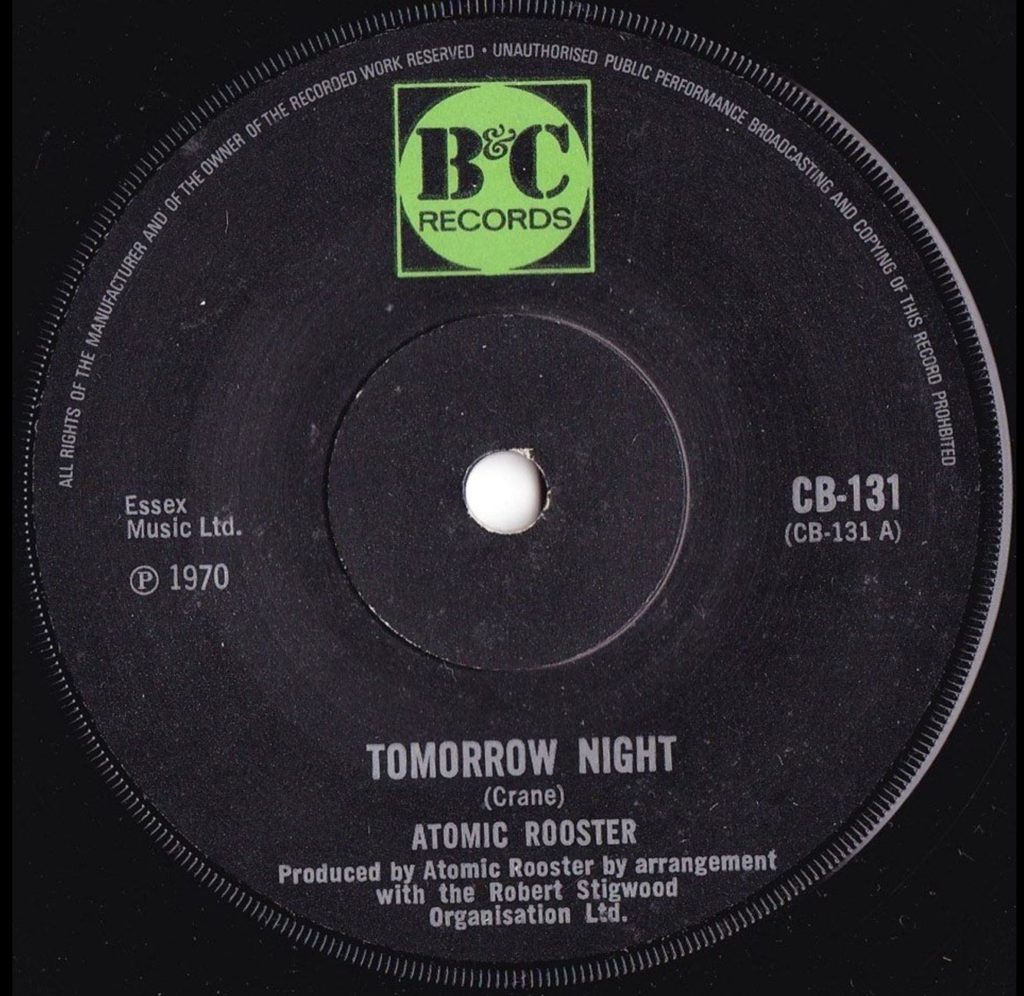 ---
22.43
TERRY REID – Super Lungs – 7″ – Epic – 1969
The pictured demo 7″ may give the impression that Reid – the man who turned down the job offer from one Jimmy Page to front beat combo, Led Zeppelin – is the super lungs mentioned, but the lyrics attribute the nickname to a 14 year old girl. 'She ain't quite grown up yet, but her breathing's real good'. I suspect he wouldn't be writing these lyrics if he were in his early/mid twenties now.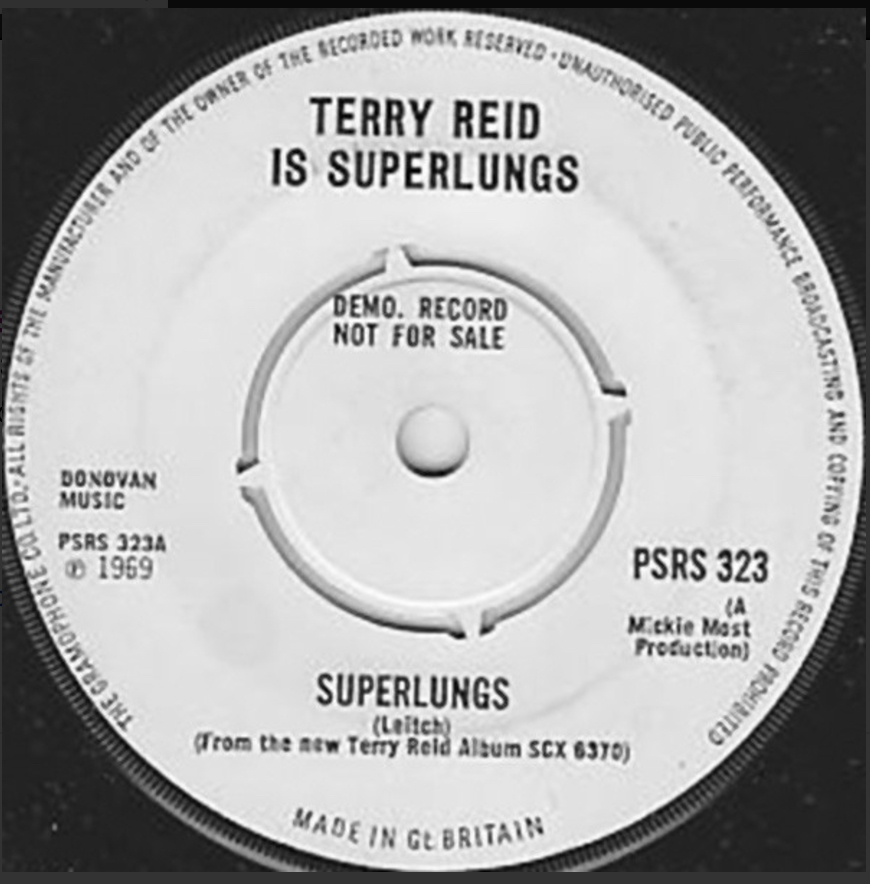 ---
24.32
HUSKY RESCUE – Summertime Cowboy – 12″ – Catskills – 2004
In the melody department, not unlike the above.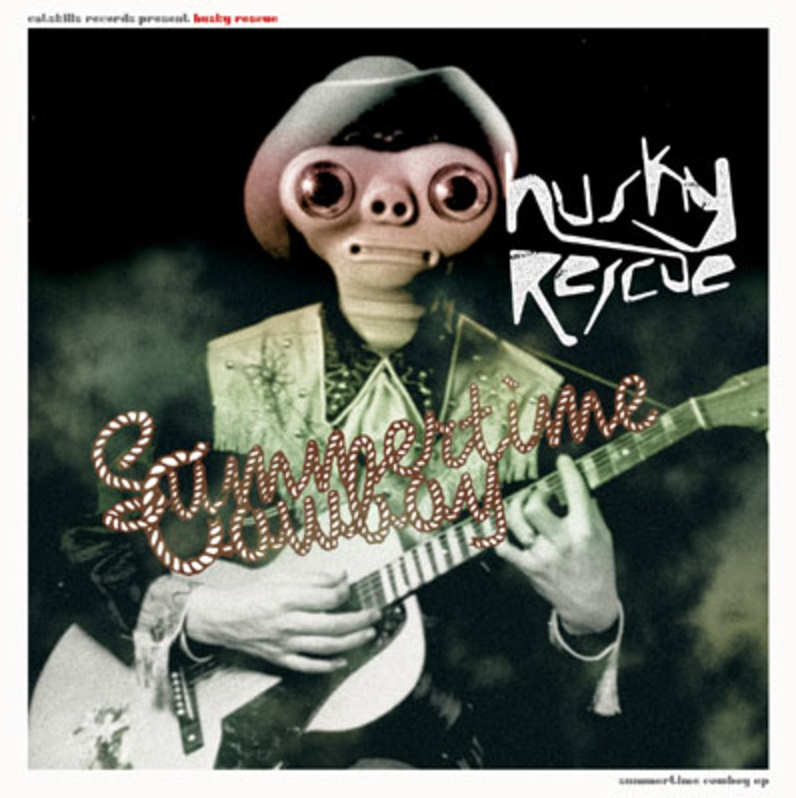 ---
27.59
DEMOCUSTICO – Vaga Lume – 7″ – Far Out Recordings – 2005
Bra zil! Bra zil! Bra zil!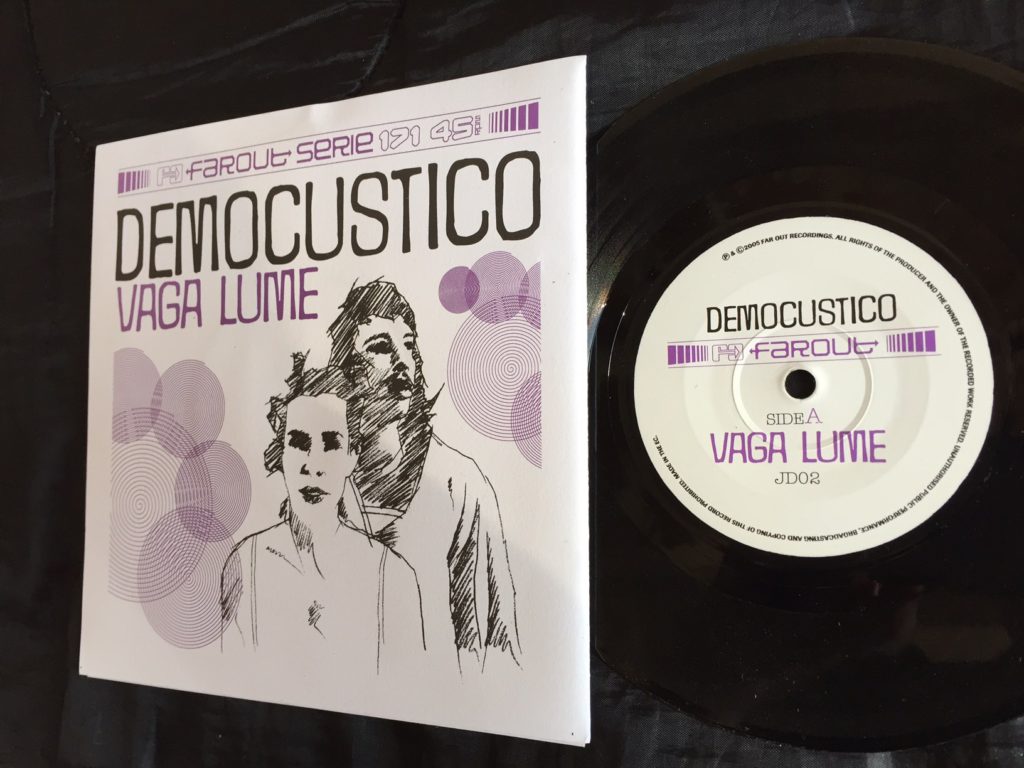 ---
32.13
TUMBLEWEED – Forgotten Memories – Unreleased demo – 1997-1998
Tom H – wherever you are – this was one very fine slightly-less-than-legal tune. And as there's no hard copy version in existence this image is doubly spot on.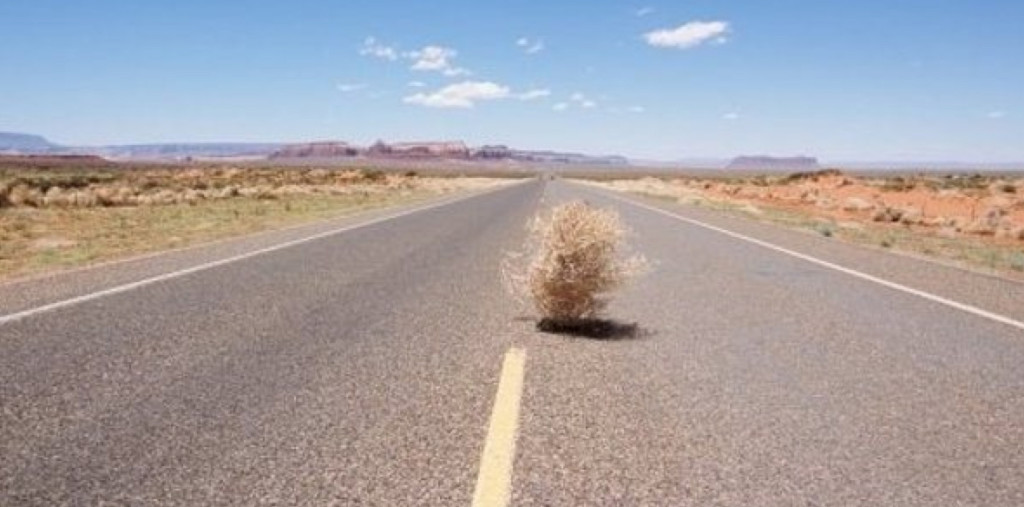 ---
36.33
THIS MORTAL COIL – I Must Have Been Blind – Filigree & Shadow, LP – 4AD – 1986
The Tim Buckley song covered more than admirably by Ivo Watts-Russell's collective of 4AD heroes and friends, with this version being the first I actually heard.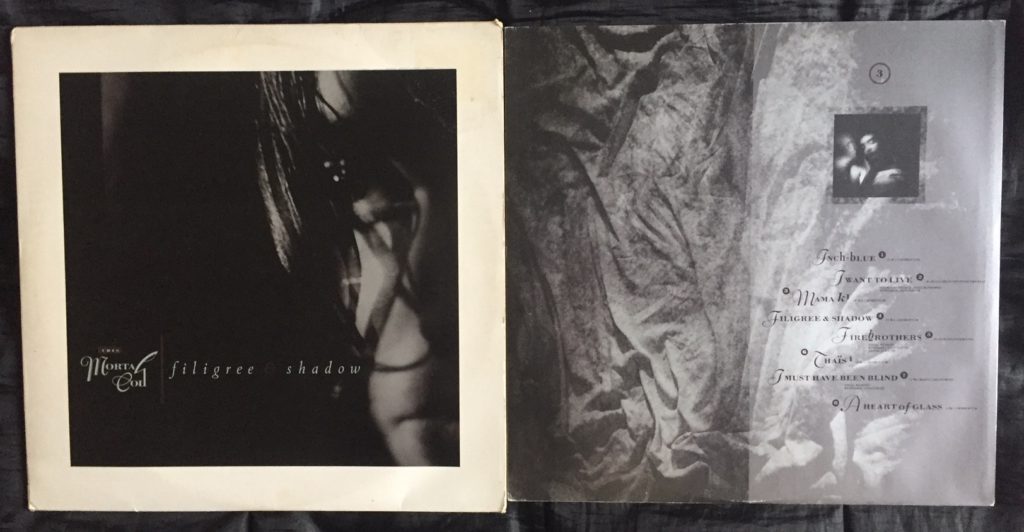 ---
39.58
SKINNY – Failure – 7″ – Cheeky Records – 1997
Very oddball, when it surfaced…. and 41 Rooms likes oddball.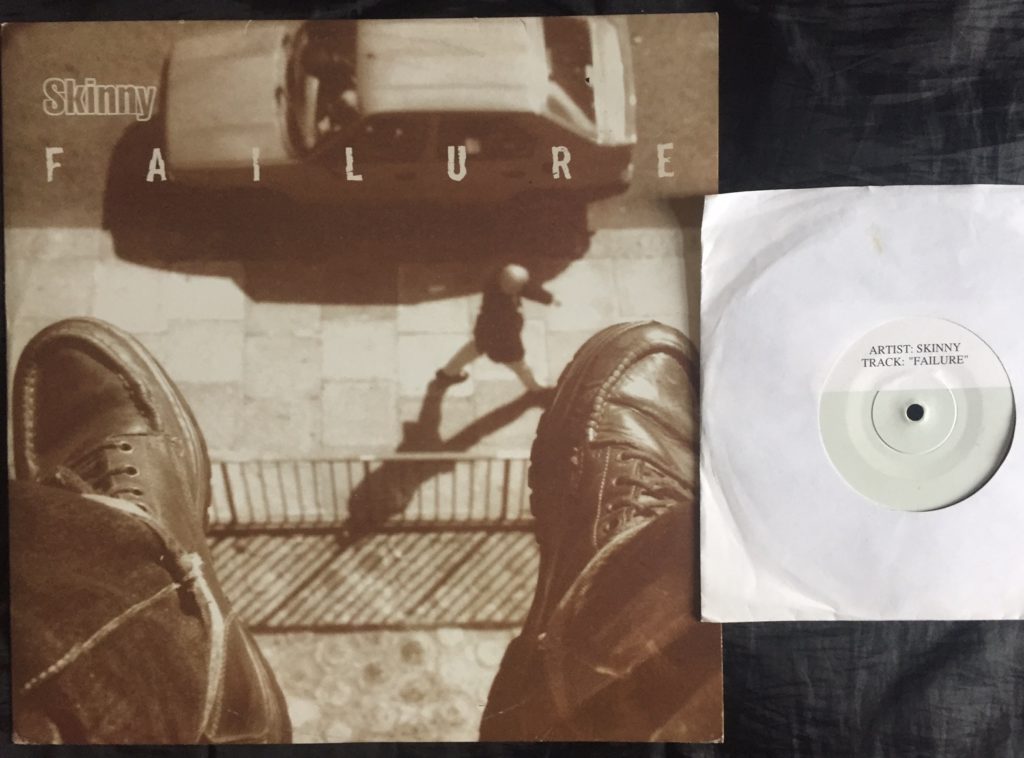 ---
44.13
AKIKO YANO – Rose Garden – ただいま。LP – Japan Record – 1981
And Ms Yano will crop up again.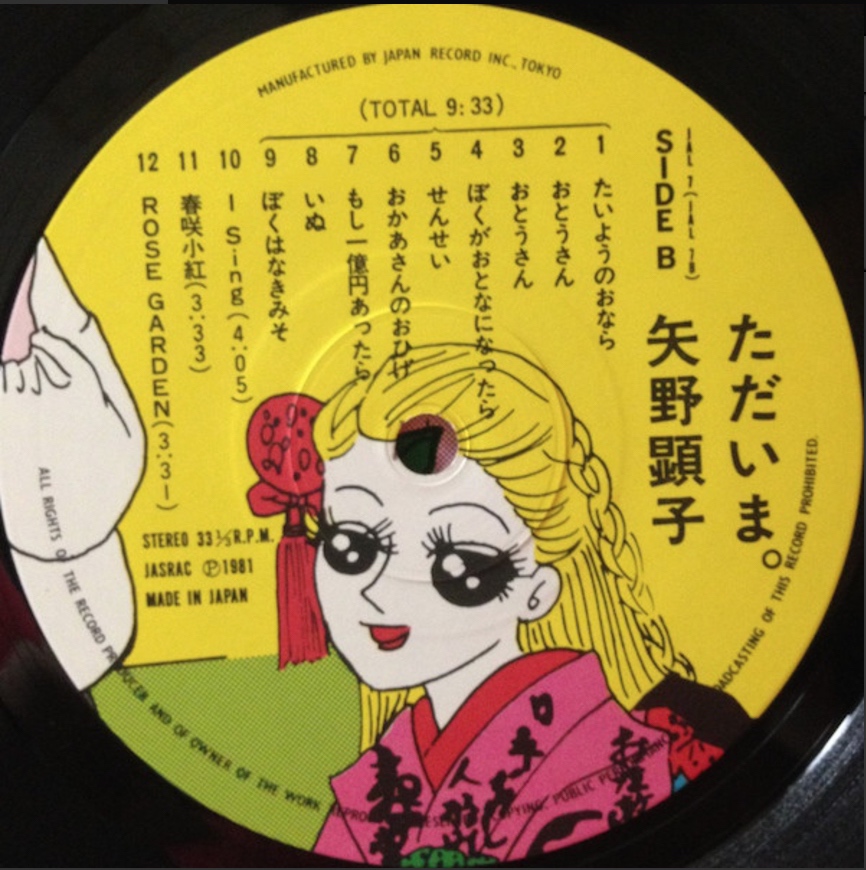 ---
47.30
D.R.Y. PROJECT – A Pompful Of Horses – 7″ b-side – LLE Label / Di-Stance – 1986
It didn't involve the massive bucks seen in the bigger record collecting world but this is the second most expensive single I've bought… so it's good to have a b-side that floats my boat as well. Japanese electronica from the mid eighties.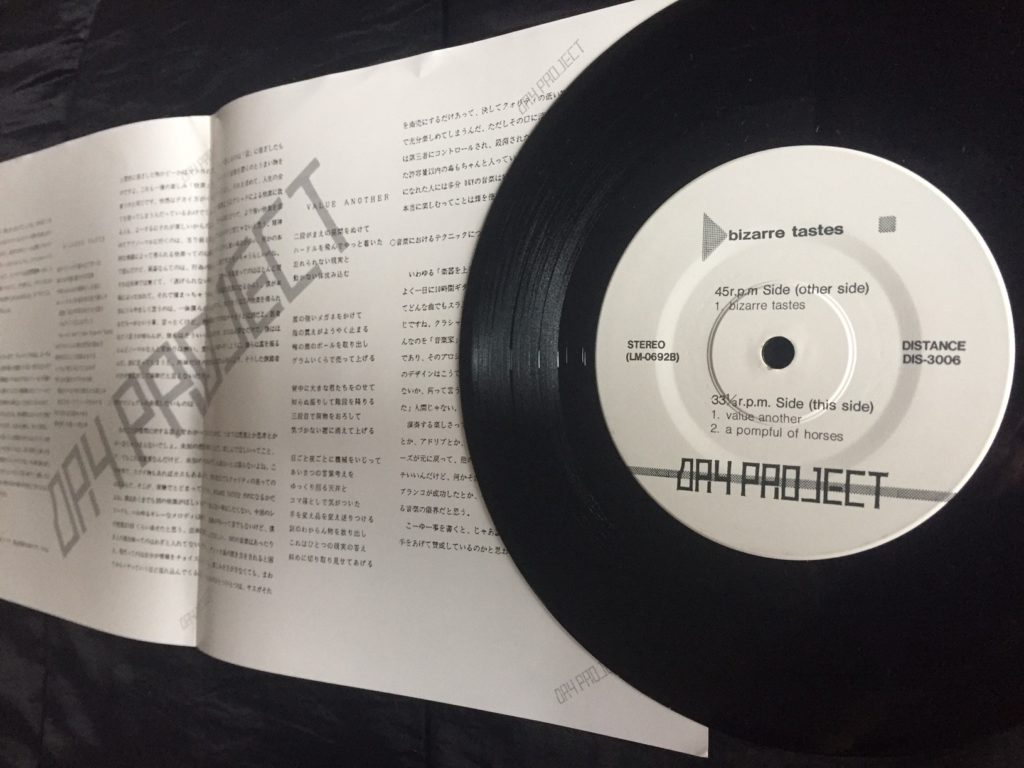 ---
50.50
FOUR TET – Kool FM – 12″, white label – Text Records – 2013
Thumpin' electro! Kieran Hebden in a brutal mood. And you can't get much more 'white label'.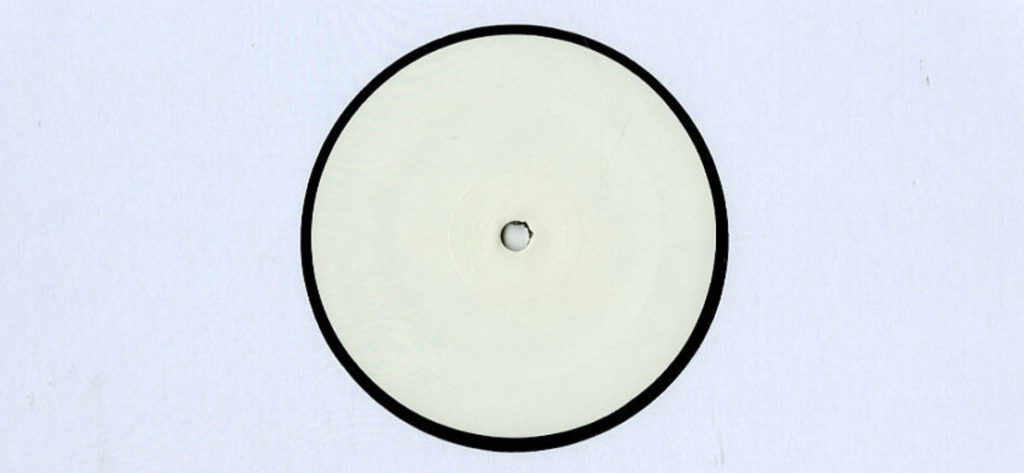 ---
52.54
SEBASTIAN – Ross, Ross, Ross – 12″ – Ed Banger Records – 2006
More thumpin' electro. This time from France.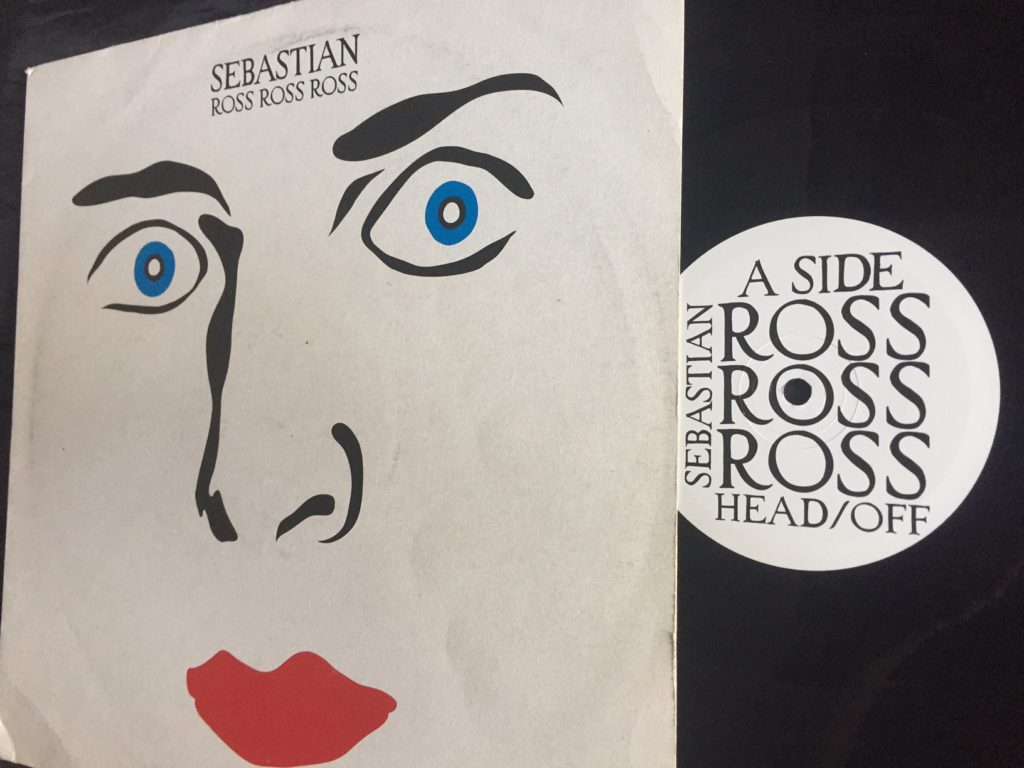 ---
55.56
BIG STICK – Crack Attack – 12″ – Buy Our Records – 1987
One for Click Click's Derek Smith.
'This is a frightening and frighteningly good record. Big Stick's Dragracing on Blast First whetted a few appetites, and it shouldn't be too long before someone picks up this classic for UK release. Till then you'll have to raid the import stores to hear this breakheart rap and tape loop cut up, that can only be fully explained/enjoyed when you're holding it to a throbbing deck…. Mean' – Dave Henderson, Underground #8, Sept '87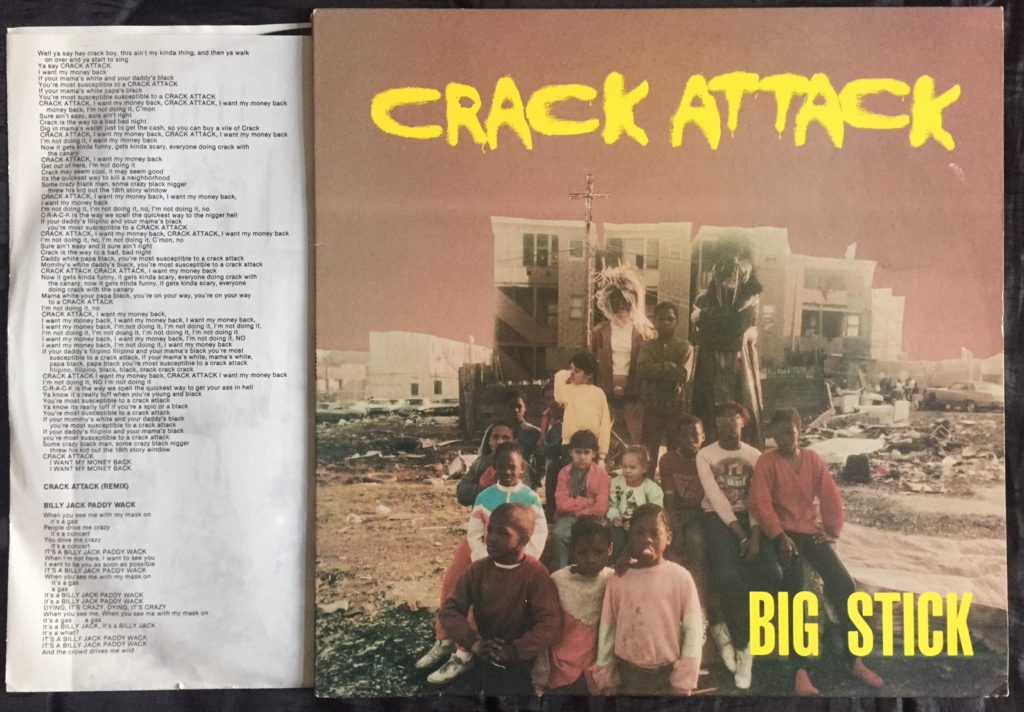 Underground #6, Sept '87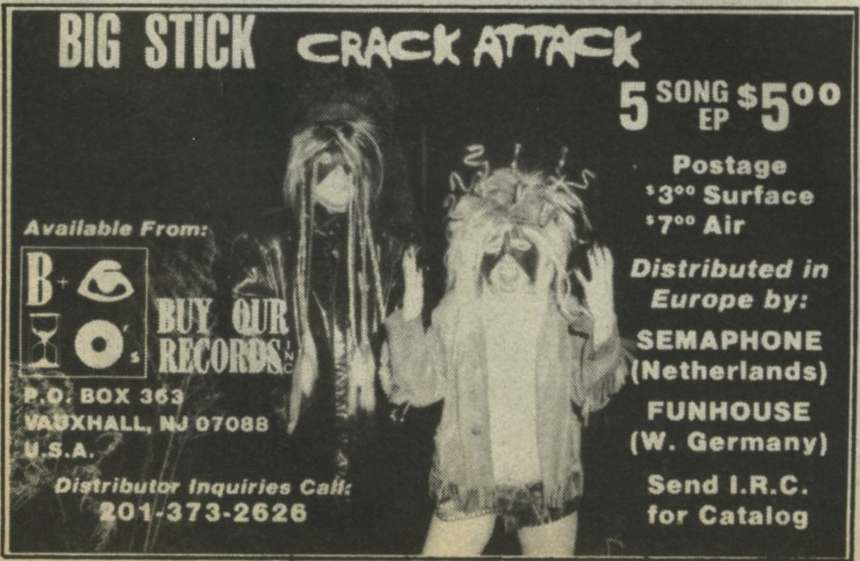 ---
58.48
GARY CLAIL'S TACKHEAD SOUND SYSTEM – Hard Left – Tackhead Tape Time, LP – World Records / On-Sound – 1986
Maggie Thatcher could be of some use, then. Tackhead playing live at London's Town and Country Club around this time… Yes, indeed!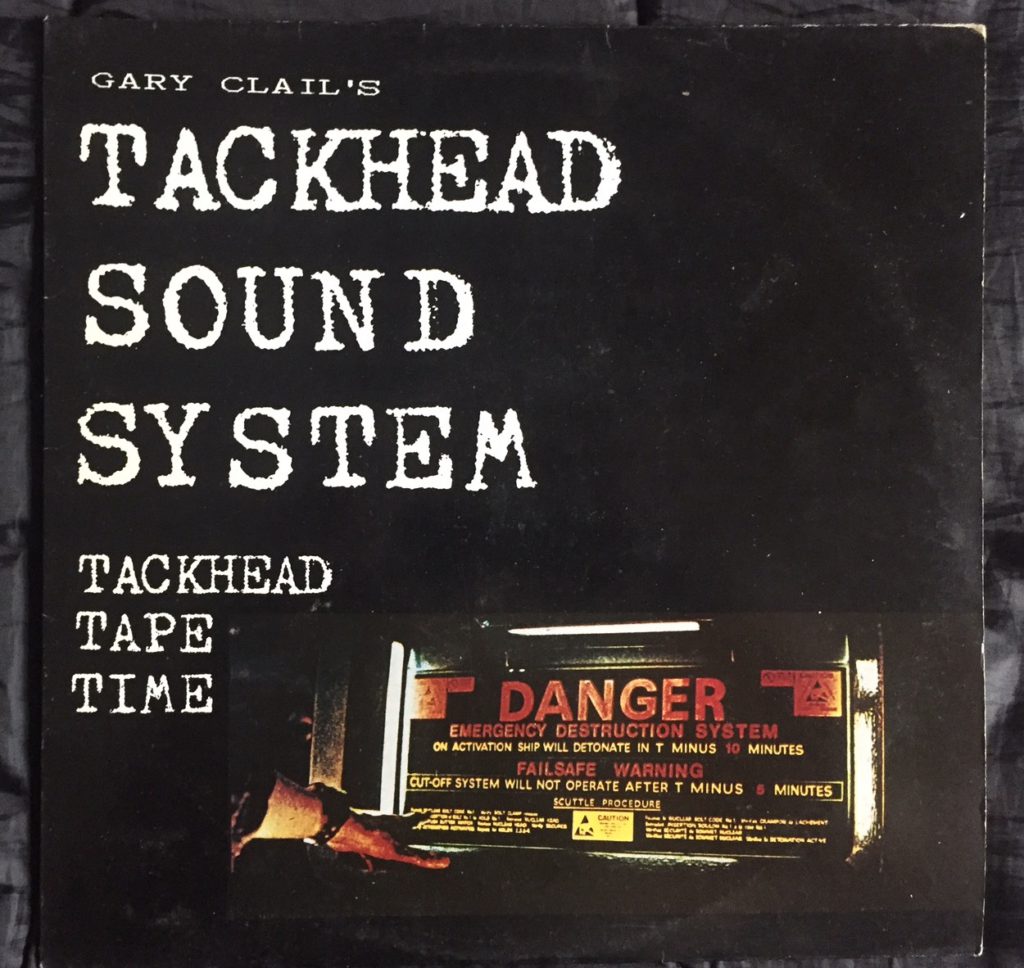 ---
01.06.29
NICO – Win A Few – One Pound Ninety Nine, v/a compilation LP – Beggars Banquet / Situation 2 – 1985
She never sounded more hypnotic.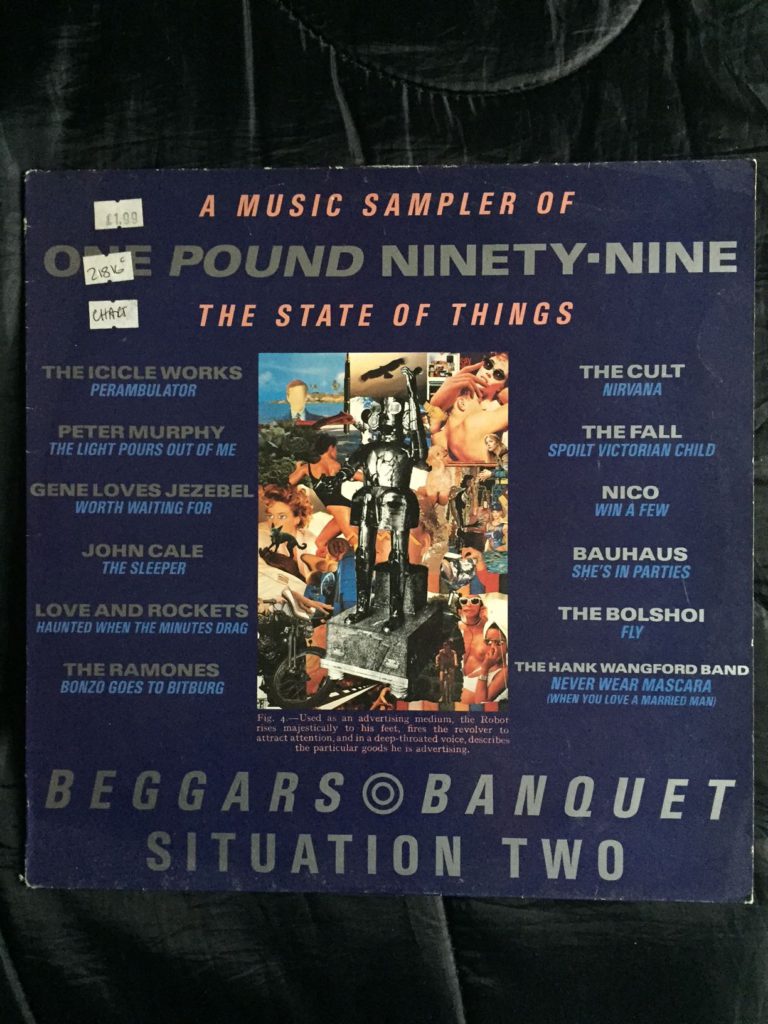 ---
01.12.09
DANIELLE DAX – Big Hollow Man – Inky Bloaters, LP – Awesome Records – 1987
A sort of goth disco. Presently, she 'continues designing, painting and music making at her home in London were she lives with her husband Adrian and four cats'. You often wonder what happens to the soundmakers that pass by.
'Damnably deranging 12-bar slide-guitar formats with swamp nonsense and catchy hooks. Powerfully odd, overwhelmingly attractive, self-consciously a nut-rocker. Will do well at parties (I might be in the kitchen, but my toe will nevertheless be tapping). I like the playful sense of notoriety, flirting with rock noise. Really' – Richard Boon, The Catalogue #50, July '87.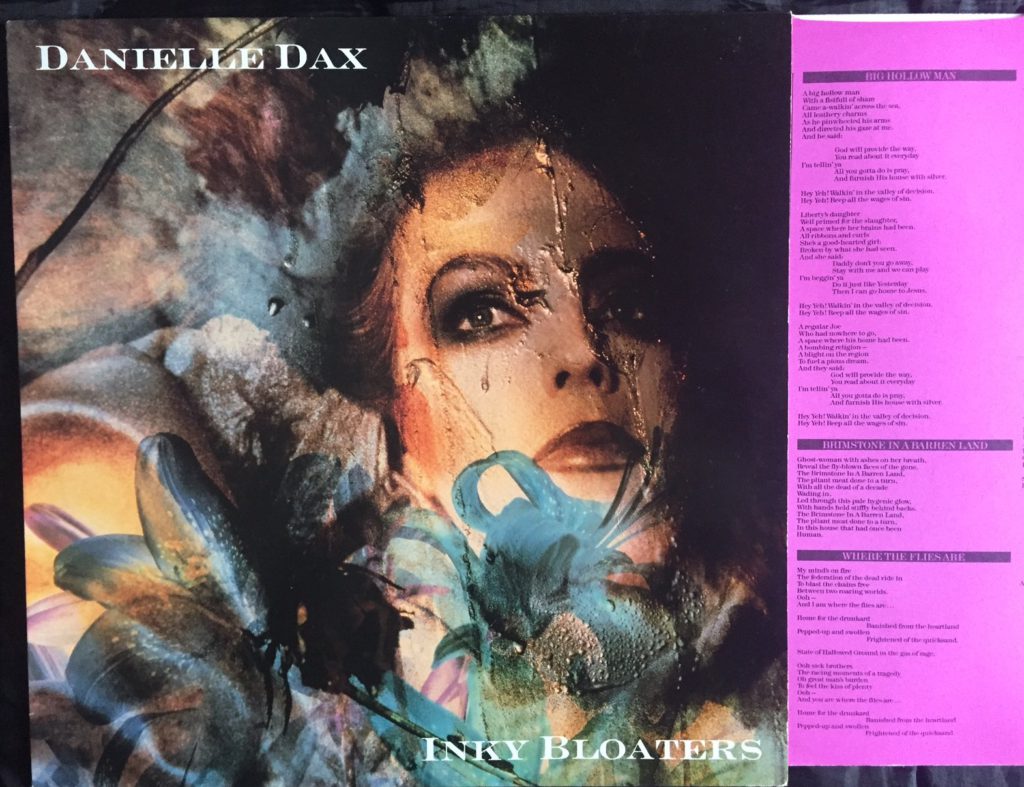 ---
01.16.58
THE JIVE TURKEYS – B.A. – 7″ – Colemine Records – 2009
Raw and funky. Just the way Colemine like it.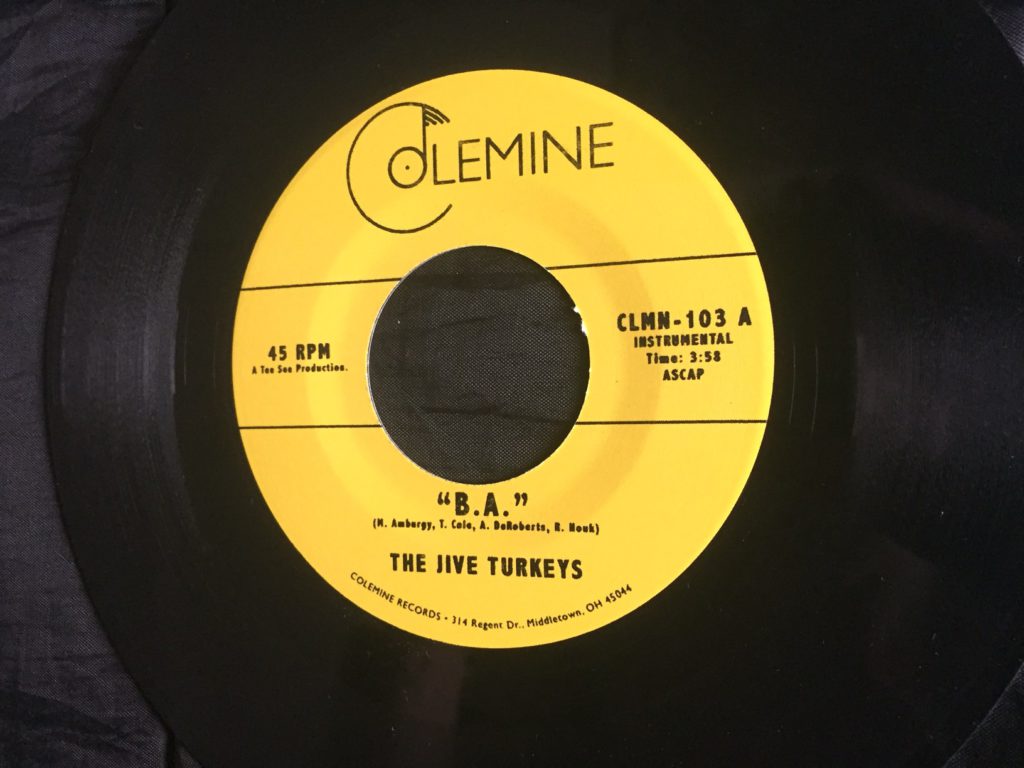 ---
01.20.23
THE GO! TEAM – The Power Is On * – 12″ – Memphis Industries – 2004
The head honcho of this Brighton-spawned mob, Ian Parton, wanted to 'create music incorporating Sonic Youth-style guitars, double Dutch chants, Bollywood soundtracks, old school hip hop and electro' … and I think he has.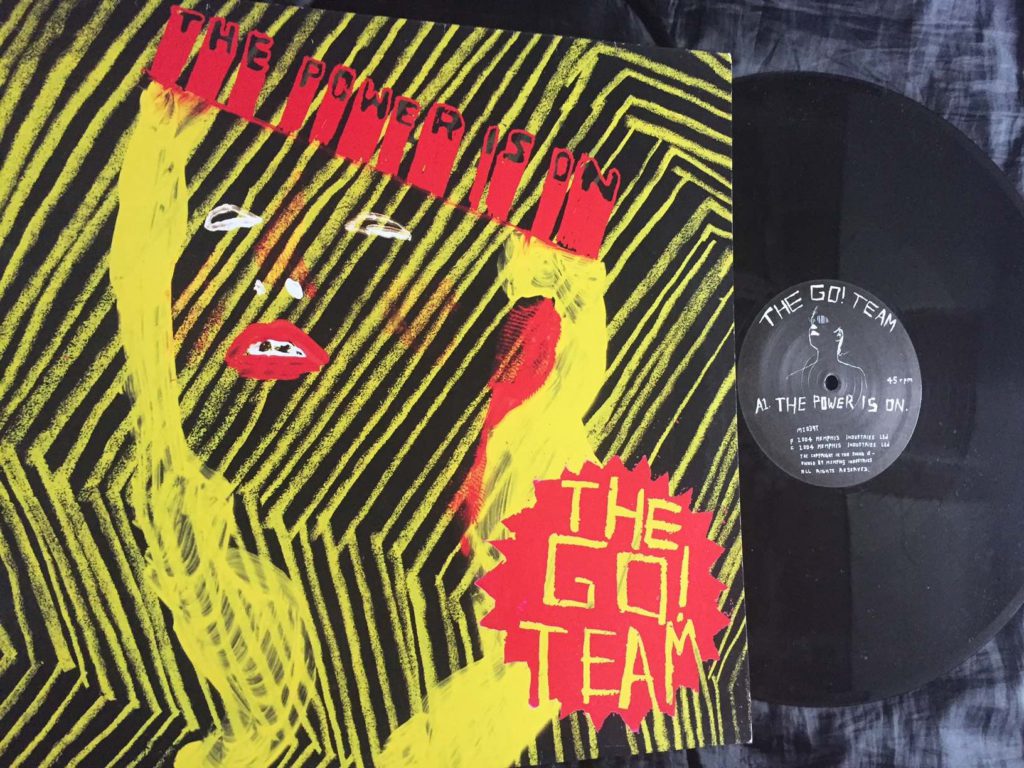 ---
01.23.23
JOE COCKER – Something's Comin' On * – 7″ b-side – 1968
The world may have fallen for his covering of the Beatles' With A Little Help From My Friends on the a-side back in '68 but this was the side for me.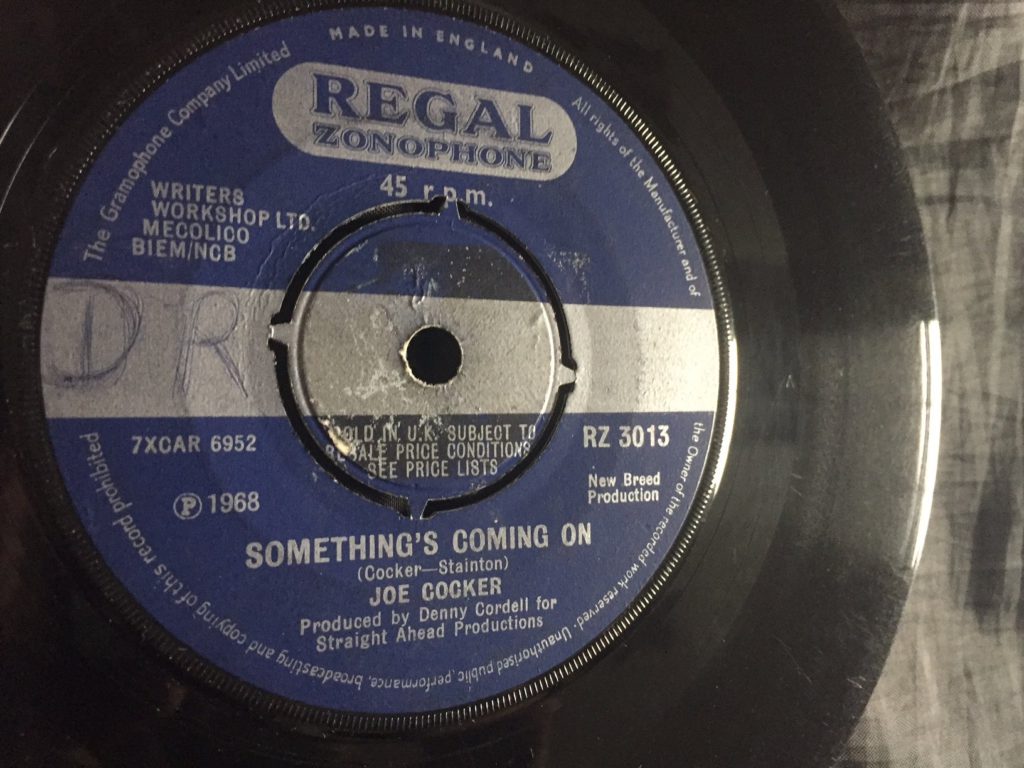 ---
01.25.03 
SYNDEE – Which Way Is Up – 7″ – Big One Records – 1989
I'd be so bold as to suggest this makes the Stargard original sound positively sluggish. Sharp funk.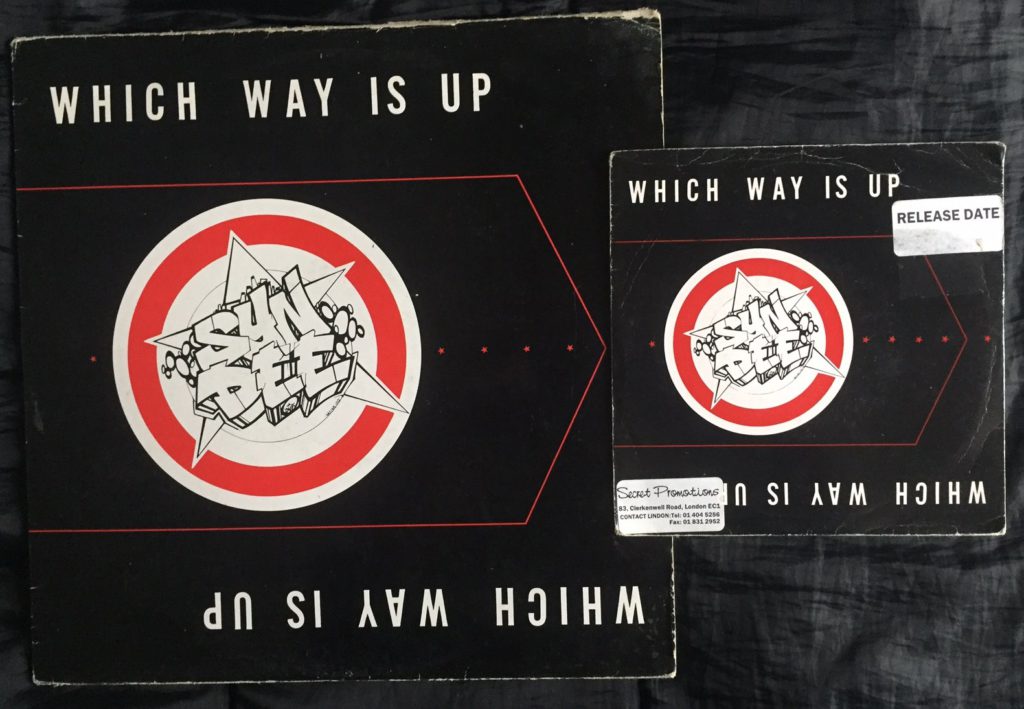 ---
01.28.31
THE SUGARCUBES – Hit – 12″ – One Little Indian – 1991
Björk makes her 41 Rooms debut, albeit via her 'band days'. Slinky, shuffling and groovy pop. I passed by the gal (adorned with big headphones) in the aisles of either the HMV or Virgin megastore in London's Oxford Street in the mid nineties… I wonder what she bought?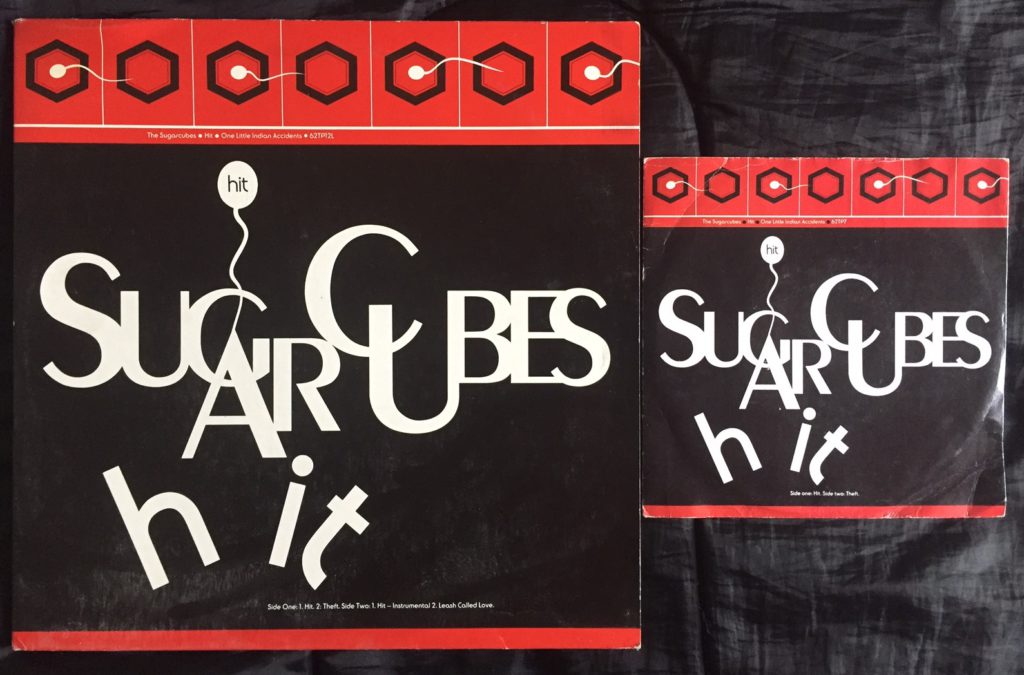 The Catalogue, #74. Sept-89.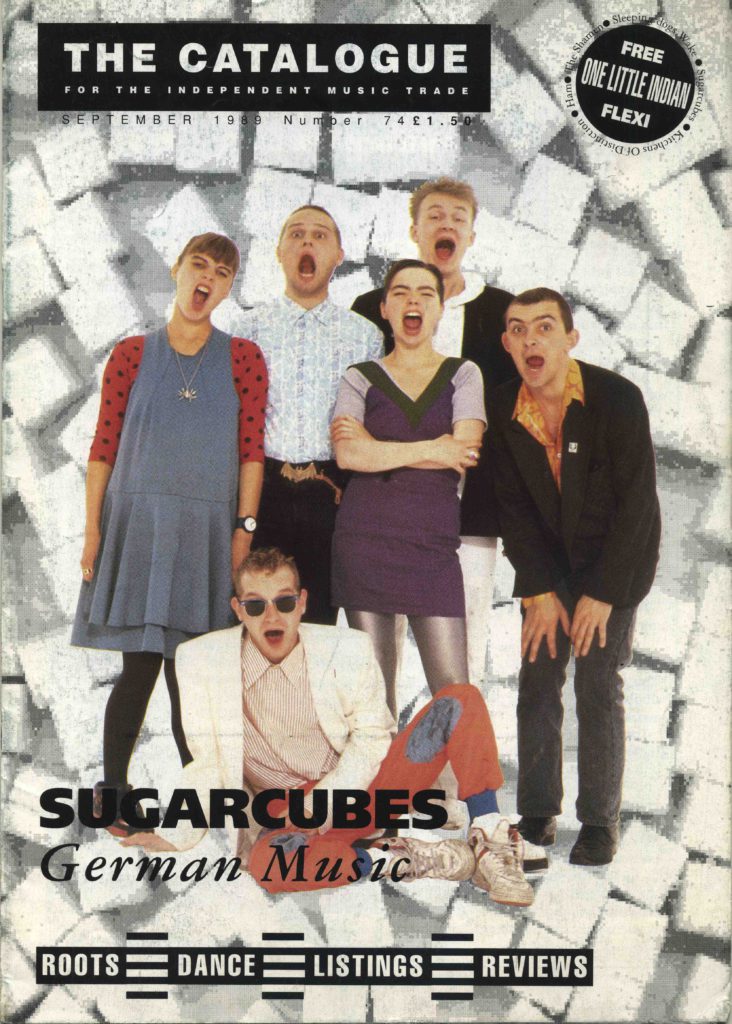 ---
01.31.53
JACK PEÑATE – Be The One – 7″ – XL Recordings – 2009
He may have a surname of Spanish origin but there's none more English sounding on this podcast… errr… apart from the next vocalist, that is. Early on, a big mate of Adele and even earlier on, a member of the National Youth Theatre. Be The One has a bit of a 'joyous' thing going on.
---
01.35.15
NEW STREET ADVENTURE – Hunted – No Hard Feelings, LP – Acid Jazz – 2014
Down the Independent Label Market in London's Spitalfields a couple of years ago I bought this album on the Acid Jazz label stand. Brand new Vinyl, fully autographed, £10 and handed to me by vocalist, Nick Corbin. What's not to like?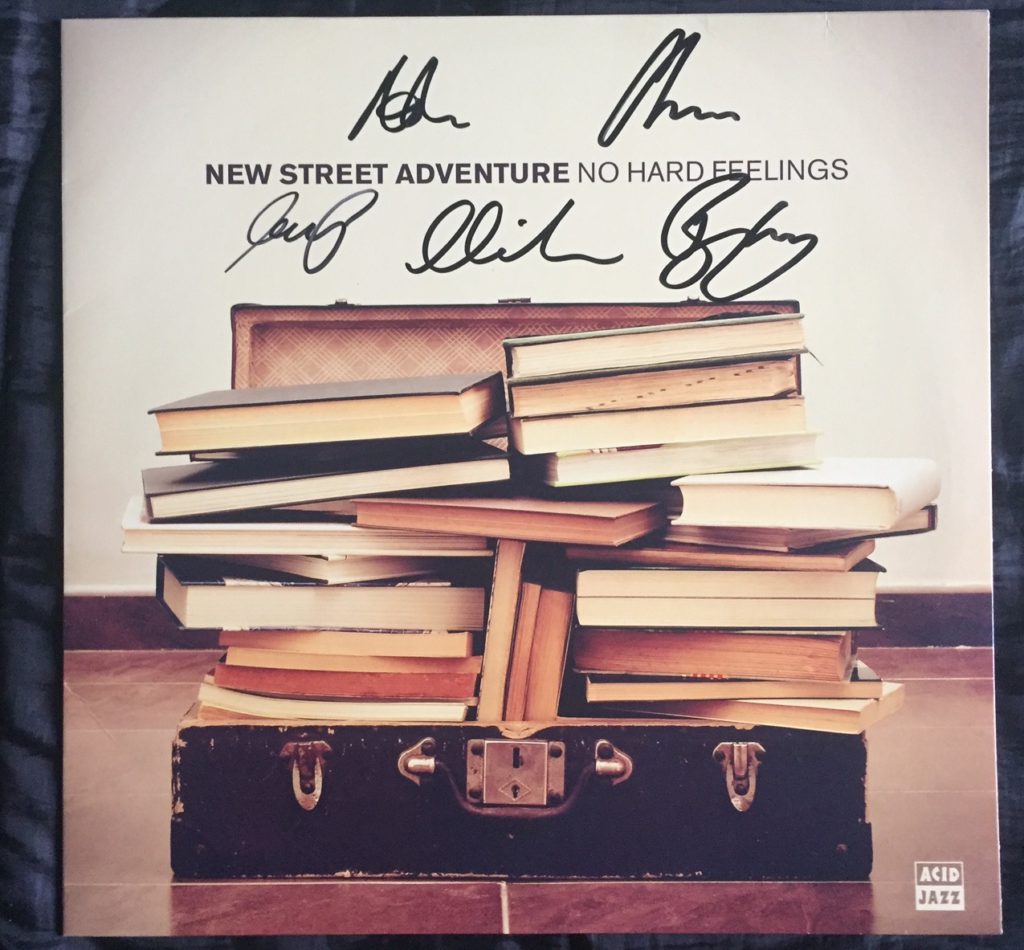 ---
01.37.44
A RACE OF ANGELS – Michael & The Force – Broadcast No 1, LP – Luv Classics – 2001
Neo/nu electronics-infused conscious soul. Right, right up there…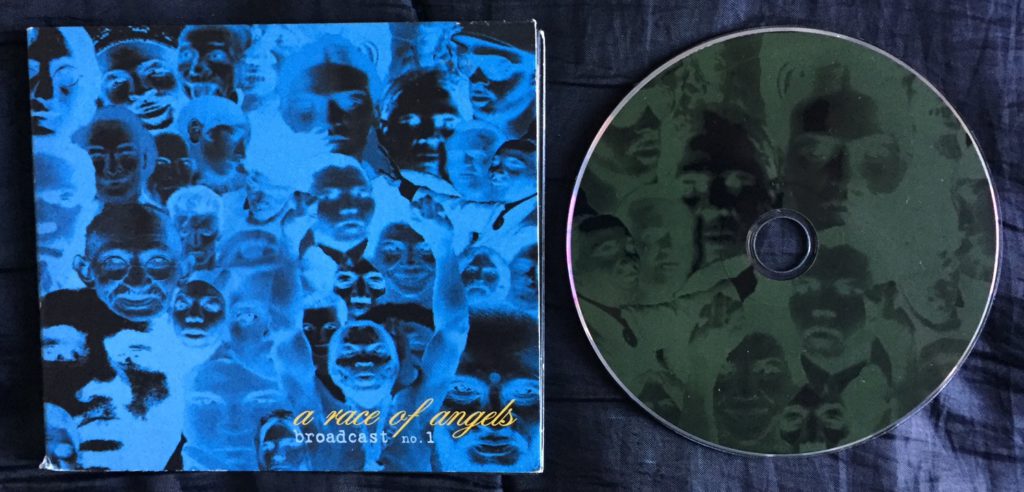 ---
01.42.22
ELECTRIC WIRE HUSTLE (feat DEVA MAHAL) – March – Aeons, EP – Download only – 2015
Should you go to this track's video, it'll possibly be the murkiest you'll see today, but no worries. Deva does the job.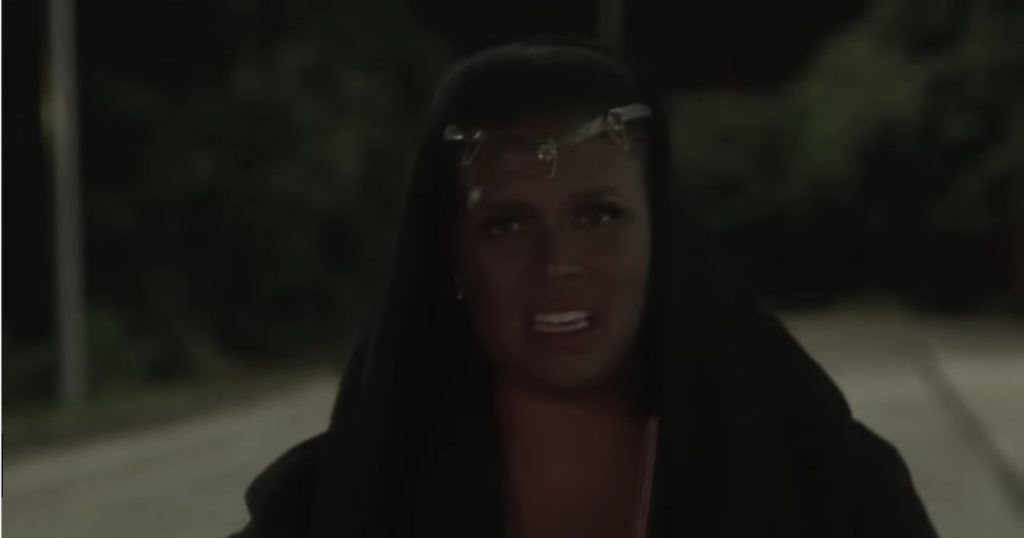 ---
01.46.12
CINEMATIC ORCHESTRA (feat FONTELLA BASS) – All That You Give – 12″ – Ninja Tune – 2002
The late Fontella Bass – she of Rescue Me fame – sounding as good as she ever did.
'Sounds like what would happen if Alice Coltrane and John Barry were asked to touch heads for a love scene to a modern masterpiece. Add to this the tear jerking vocals of the Art Ensemble of Chicago's Fontella Bass. Voicing undercurrent of a dedication to departed loved one, Lester Bowie. We have the tune of the year… ' – Straight No Chaser, Vol 2, #19, Spring '02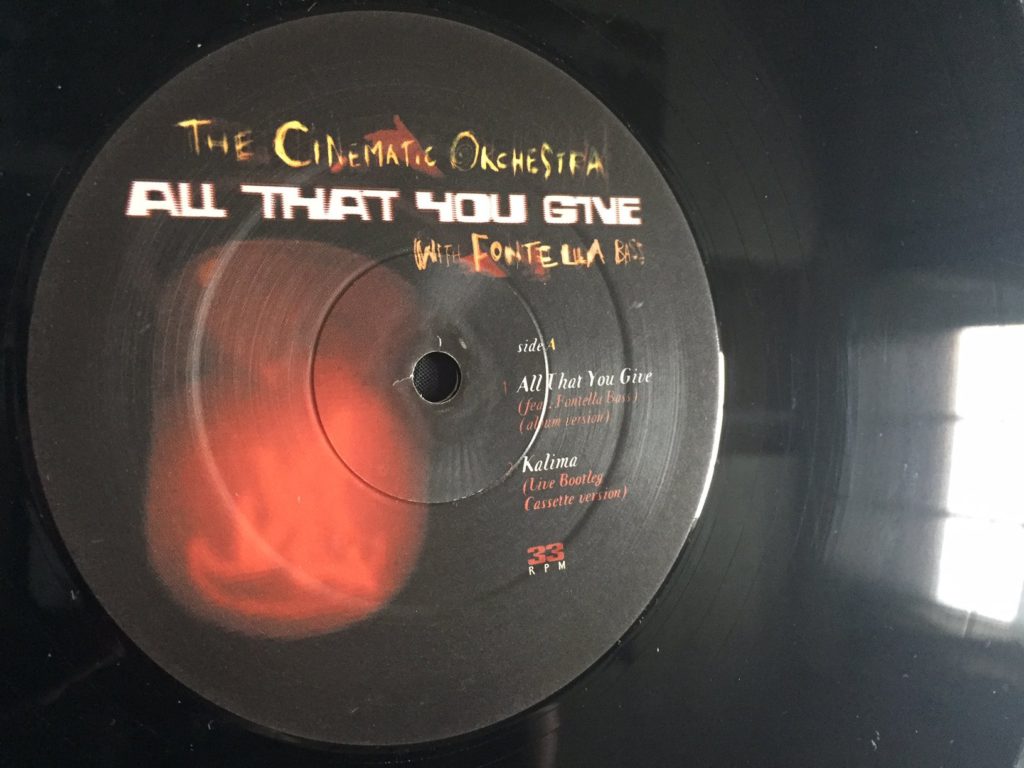 ---
01.51.15
WOODPIGEON – Oberkampf – Treasure Library Canada, 2CD v/a compilation – End Of The Road – 2009
When I first heard this I had the vision of a lady of advancing years on the mic, but it's one Mark Andrew Hamilton (of far less years, no doubt) doing the business. 41 Rooms does 'delicate'.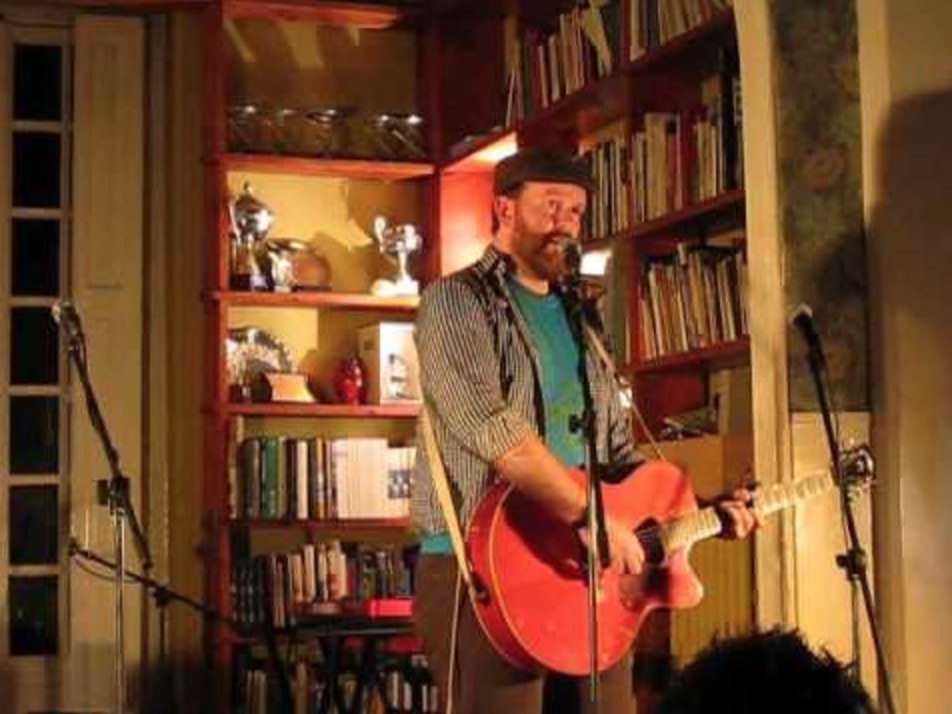 ---
01.53.58
INDIAN TEA – Far From The Madding Crowd – CD EP – HTT REcords – 1998
On the interweb, Indian Tea seem never to have existed but I saw them at London's Heavenly Social in early 2000. Looking and sounding like they should have been on a bill in Huntington Beach, California in the late sixties, and as the first track the DJ spun when they left the stage was CSN&Y's Wooden Ships, he obviously felt the same. They were great. Michael and the band, again, wherever you are – this was damn fine.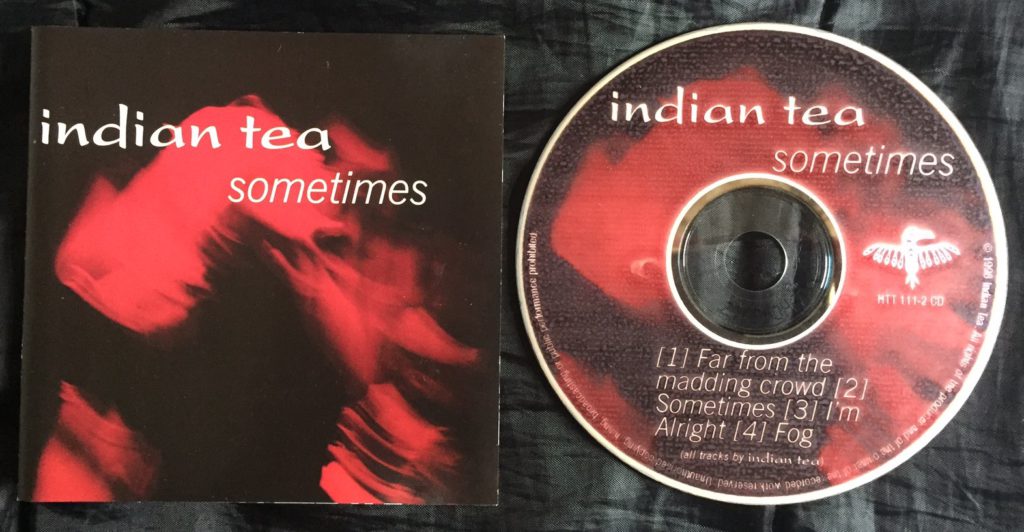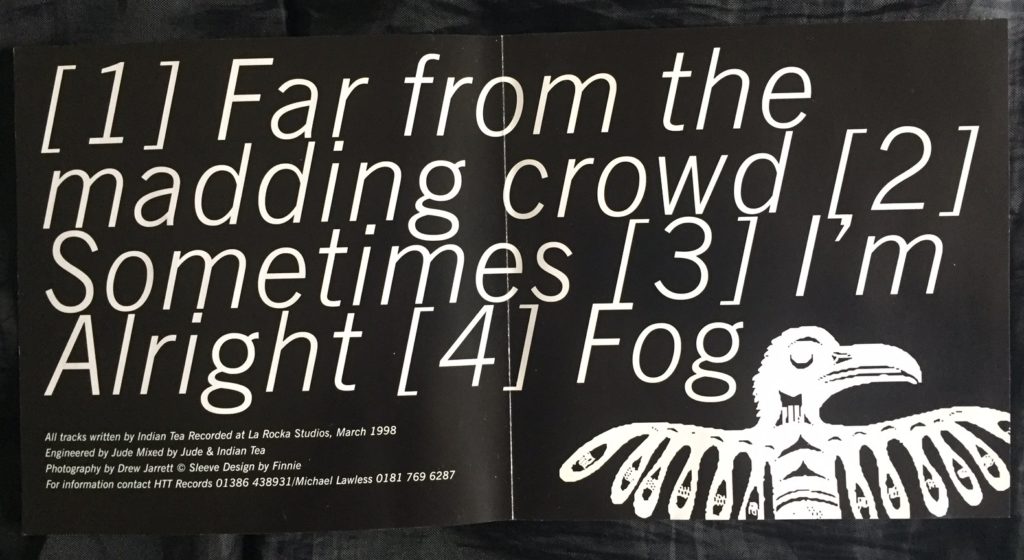 ---
Hopefully providing some joy here and there, this two hours is dedicated to Alison Kay, as she had to struggle through an ulcer as I pieced the show together. She got better as it progressed… and Joe Cocker and New Street Adventure certainly helped.
Show #21 (Nov 13) will include the second part of 'Winkles in 1982'.
See ya,
Dec