PLAYLIST 89 uploaded Mar 7, 2021
?and is 81% vinyl friendly! Impressive.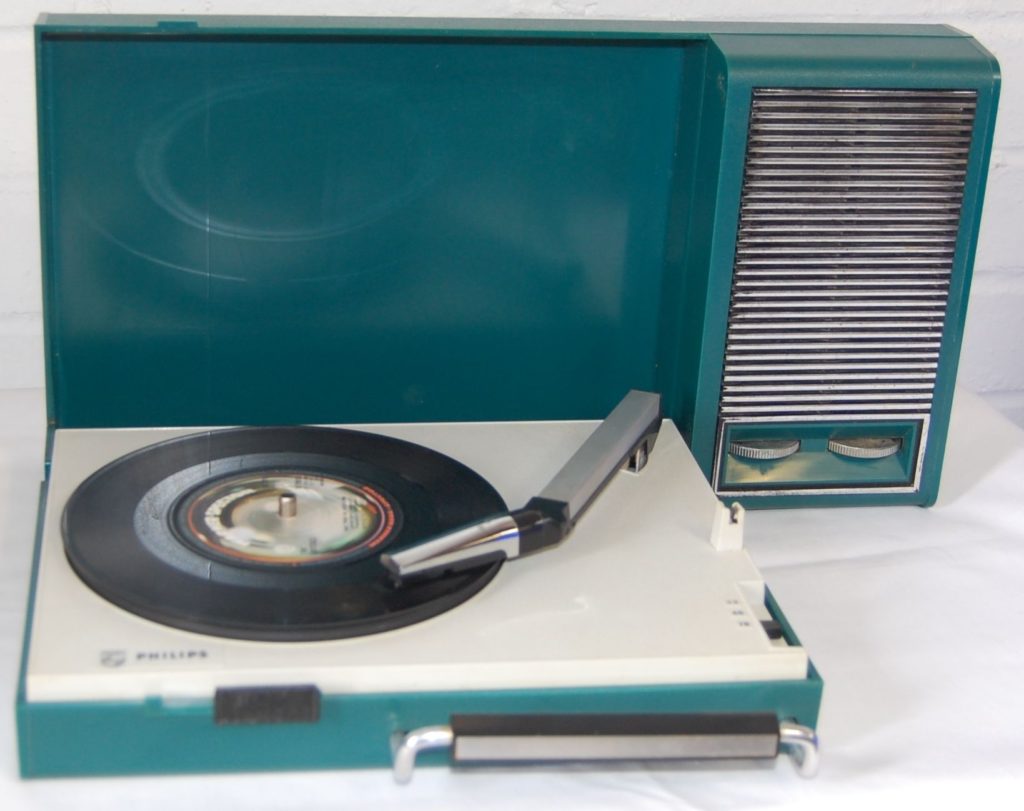 This is a 1960s Philips portable turntable and somewhere between my first ever falling in love with music (aged 7'ish, with a couple of Beatles 7″s in 1964 or so) and getting a National Panasonic SG 1070L music centre in the early to mid '70s I think I had an introductory 'toy town' turntable maybe like this. Very sadly, my memory holds no info on any aspect of what it might have looked like, nor indeed anything of the little personal radio (importantly with earpiece for late night, under the bedclothes listening to Radio Luxembourg circa 1969-70), or the mini plastic reel to reel I definitely had… but if I ever clap eyes on a version of any of them, like a long lost soul mate I'll recognise them straight away. 🙂 Back to the Philips 'deck' above, even though it most probably doesn't sound great, I'd buy it in a heartbeat… just for the colour. 🙂
---
Any track marked * has been given either a tiny or a slightly larger 41 Rooms 'tweak'/edit/chop… and apologies, one track is a bit lacking, sonically.
---
Lyric of Playlist 89…
'I rеfuse to die looking like that… ' 🙂
In amongst some wordy and worthy other contenders its Billy in yer face.
---
00.00
(Intro) THE FLAMINGOS – Stars (Edit) – Unreleased demo – 1983 Episode #1 for info.
---
00.41
NEW ORDER – 586 (Writing Session Recording) * – Power, Corruption & Lies, Definitive Edition boxset – Warners – 2020
Aaaahhh… a sound and feel so comforting and reminiscent of New Order gigs of a certain vintage. Possibly from around May '82, when by chance on the 24th of that month at Pennies in Norwich I actually filmed 586's first ever public performance. Both it and an airing earlier in the soundcheck included vocals.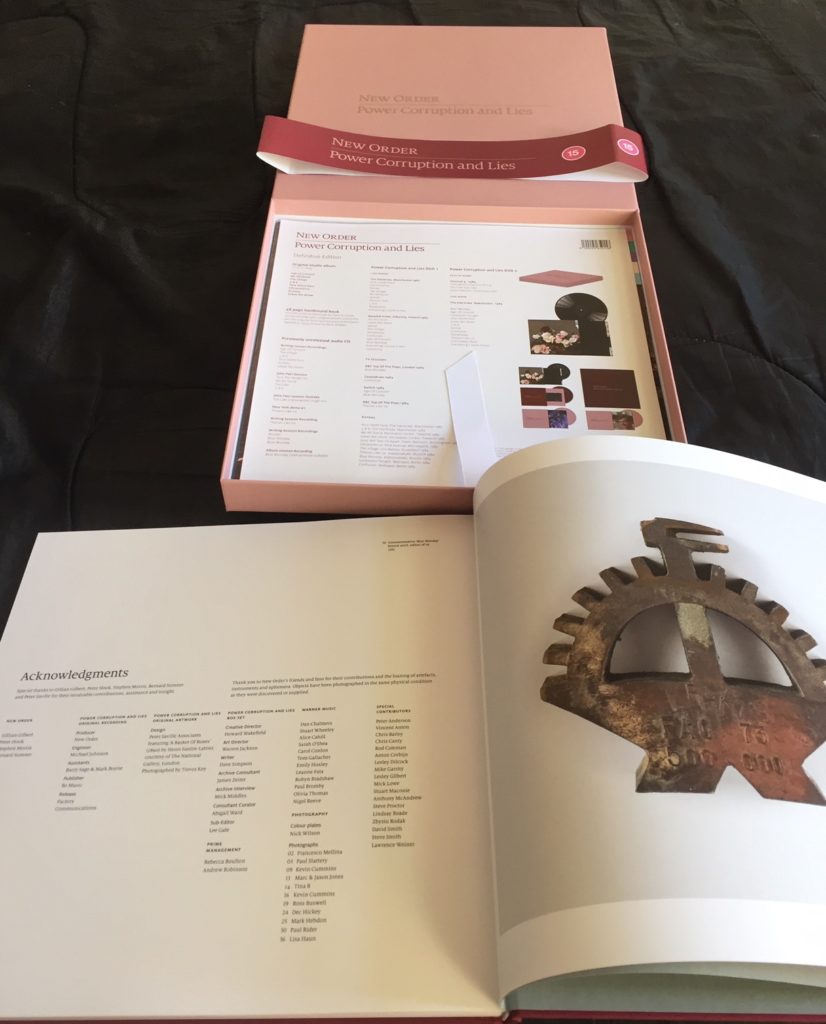 ---
03.59
BURIAL – Ashtray Wasp – 12″ EP, Kindred – Hyperdub – 2012
An epic game of two differing halves and linking to sound like a filtered aural soundtrack to some barely captured visuals, maybe. It's all feels so neeeearly within grasp. 🙂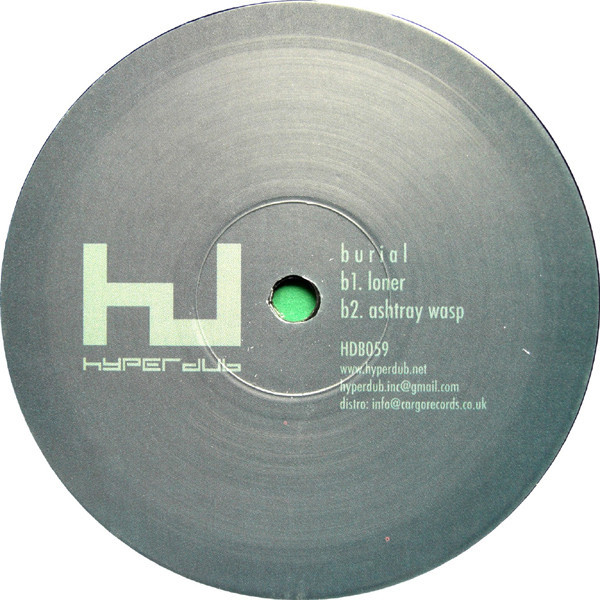 ---
14.40
BILLY NOMATES – Heels – Download only – 2021
Att…it..tude! And the heels? Take note… she doesn't do them.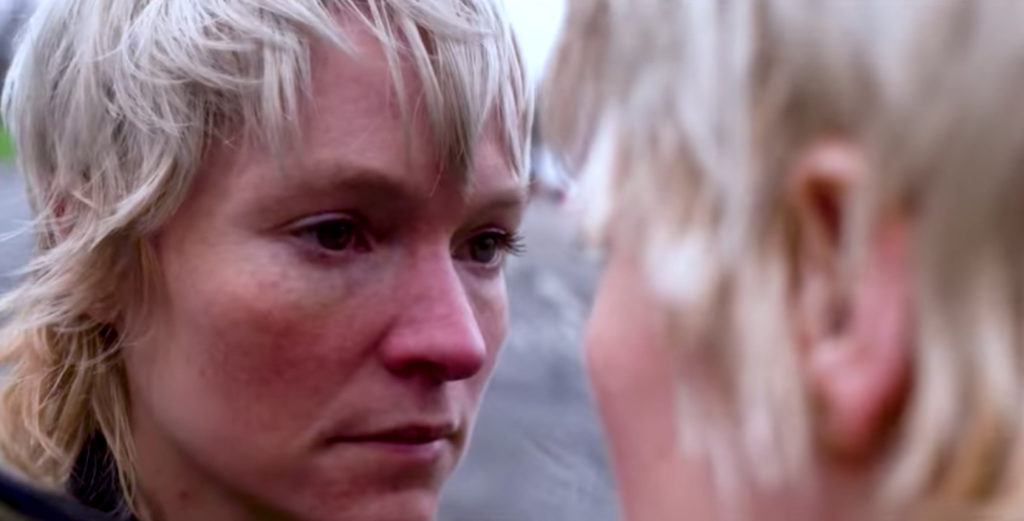 ---
18.37
LALI PUNA – 50 Faces Of – Scary World Theory, LP – Morr Music – 2001
Valerie Trebeljahr has covered a few bases in her travels from Korea through Portugal and on to her present home in Germany but it's the electronic side of her work I tend to gravitate to.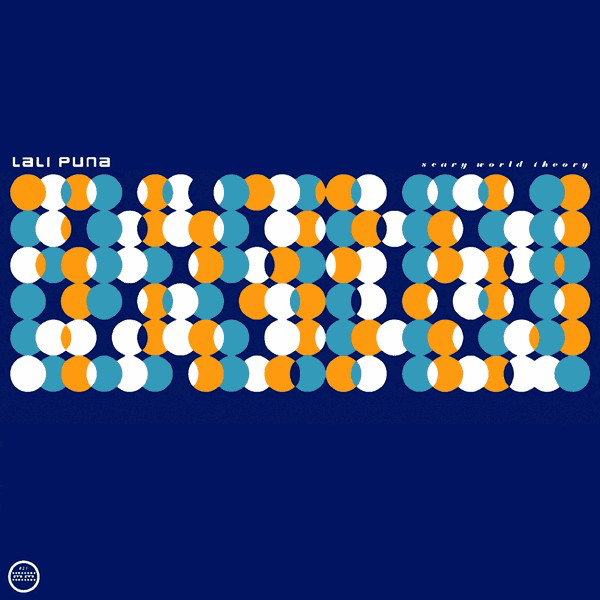 ---
22.18
LONELADY – Fear Colours (Wrangler Remix) – 12″ b-side – The Vinyl Factory – 2015
Following up Julie Lonelady's original 'Barbican' mix having featured on an earlier 41 Rooms' show, here's the flip side, a one-off, away day (from her usual label Warp) 300 run 12″ for the Vinyl Factory label – with the Wrangler remix here being one Stephen 'Mal' Mallinder.
All part of Vinyl Factory linking in the summer of 2015 with multi-media artist Doug Aitken and his month-long Station to Station: A 30 Day Happening, a 'building-wide, art intervention' at London's Barbican Theatre, the event featured installations, residencies, live performances, screenings and workshops, and Lonelady recorded Fear Colours in the Vinyl Factory's temporary on-site recording studio, with the single also being pressed at the Barbican Centre.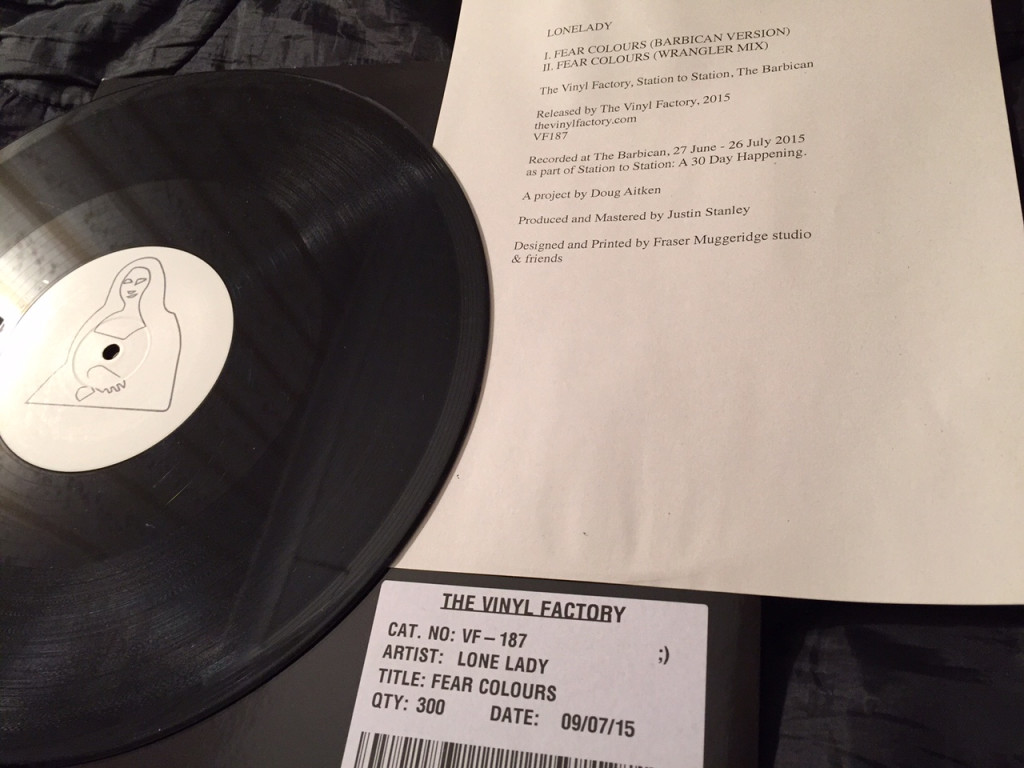 ---
27.21
PVA – Sleek Form – Toner, 12″ EP – Big Dada Recordings – 2020
Following on from their fab debut, Divine Intervention, the pandemic put a slight hold on this follow up, certainly re any live dates. They're getting a shade lighter in the bounce elsewhere but I hope they don't lose this edgier, darker mood.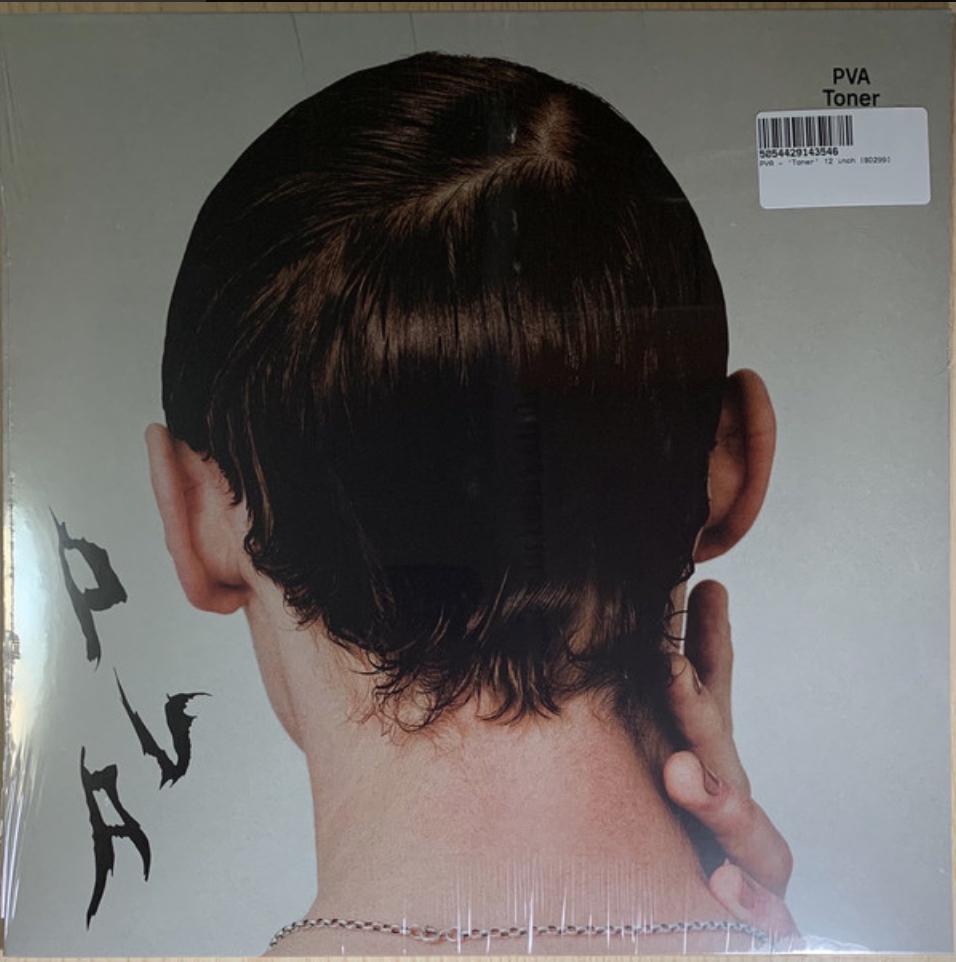 ---
32.35
DO NOTHING – Gangs – Download only – 2020
There's definitely a (Mark E Smith influenced?) vocal 'drag' in the wind these days – and it's particularly blustery in Nottingham. Oh, fuck! Moustaches are back? No, no, no. please tell me that's not so.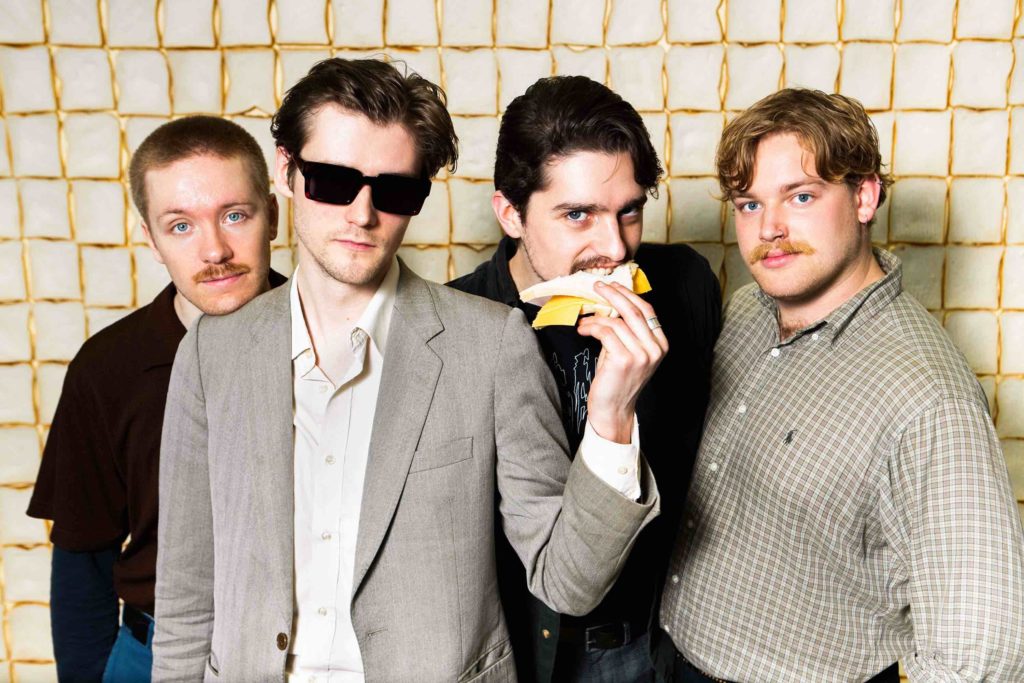 ---
37.11
DNTEL – (This Is) The Dream Of Evan and Chan – 12″ – Plug Research – 2002
Will there have been anyone who didn't on first hearing this (especially if you didn't catch the intro) go straight to the player and assume there's some interference messing with things? A great track but the 'noise' does my head in. We are though all wired differently, coz there are folk out there who all but worship this tune in its entirety.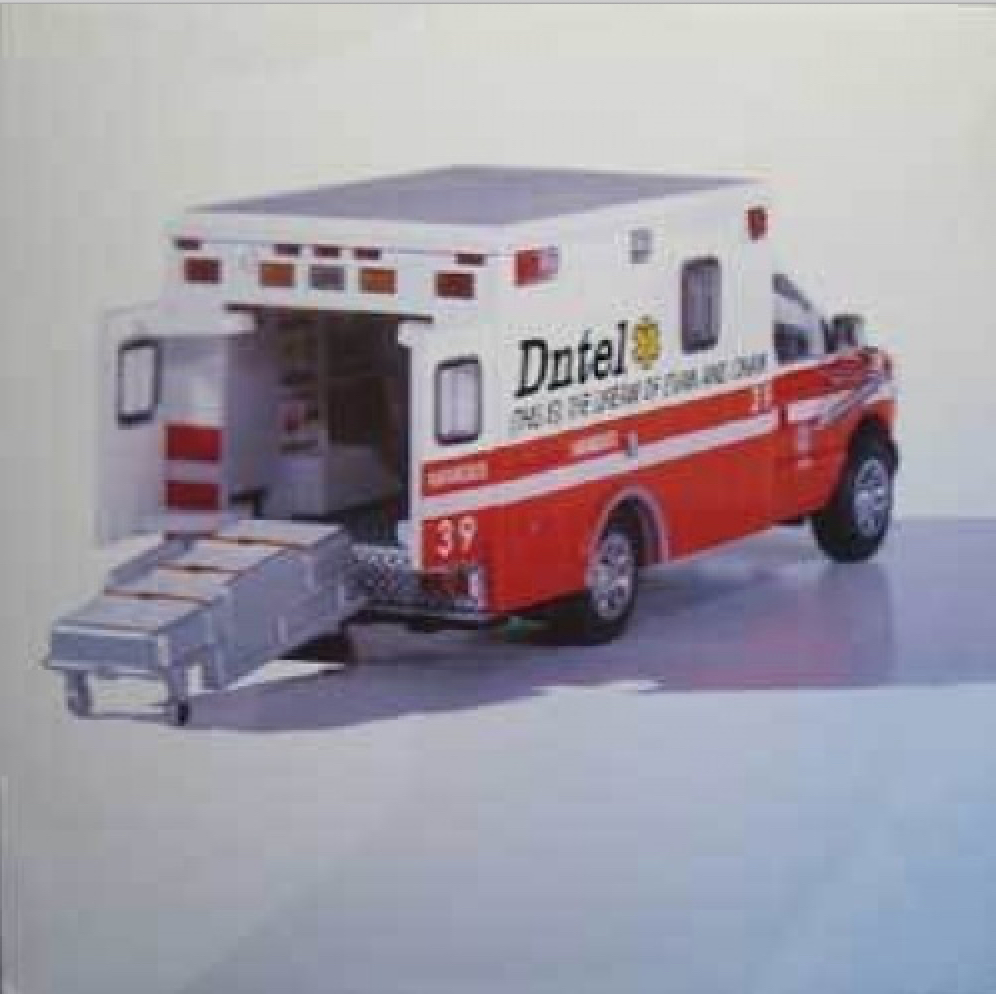 ---
40.30
BADLY DRAWN BOY – Once Around The Block – 7″ – Twisted Nerve – 1999
The lad with the hat, in a groovy mood.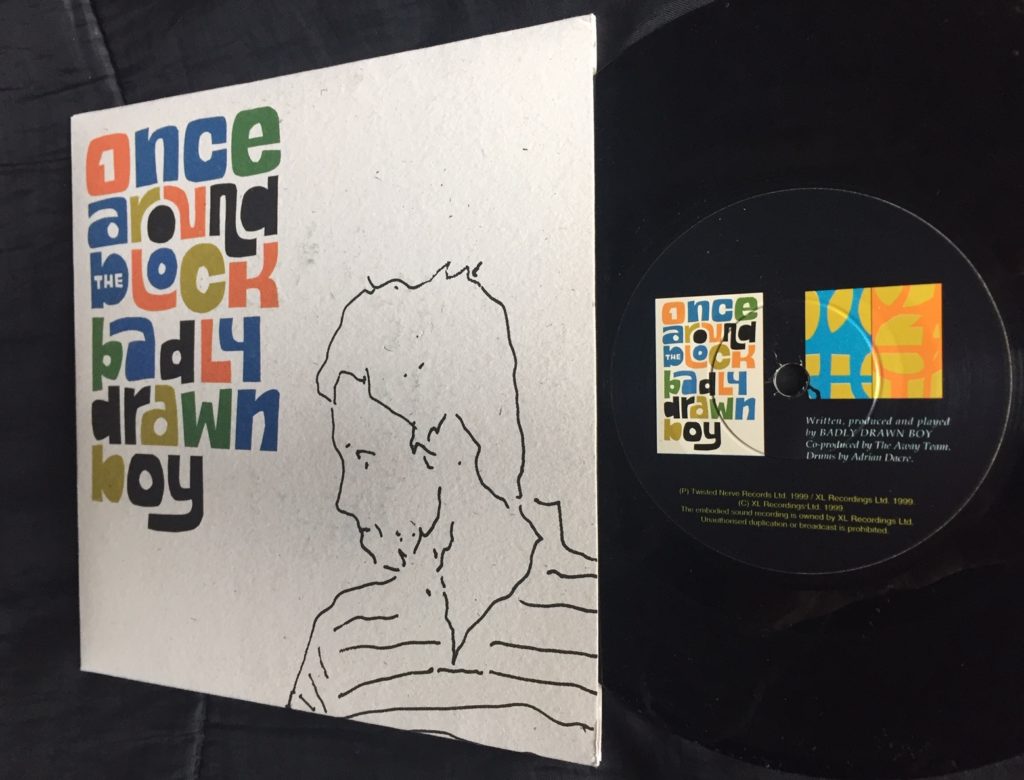 ---
44.21
GLEN CAMPBELL – Dreams Of The Everyday Housewife – 7″ – Ember Records – 1968
Songwriter Chris Gantry, here as illuminating a storyteller as anything Jim Webb put to this majestic voice… but as usual it's Glen who makes a tune really soar.
---
46.52
HONEYDRUM – Lady – Download only – 2016
This is the visual (and importantly the exact screen grab used) for this track's inclusion on Bandcamp. Now, there might well be a very poignant link to this particular girl that we don't know about but I'm just… very confused.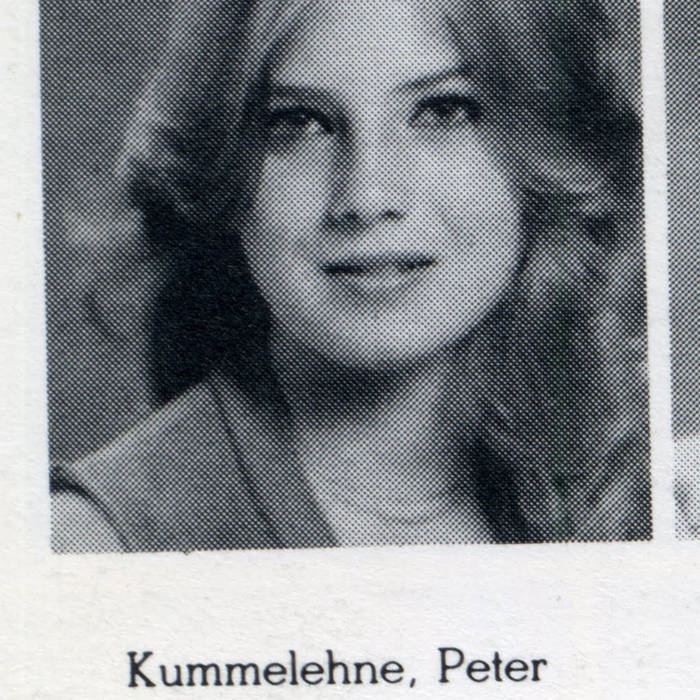 ---
49.41
THE MEKONS – Ghosts Of American Astronauts – 7″ – Sin Record Company – 1988
Don't be deceived by the gentle sway going on here.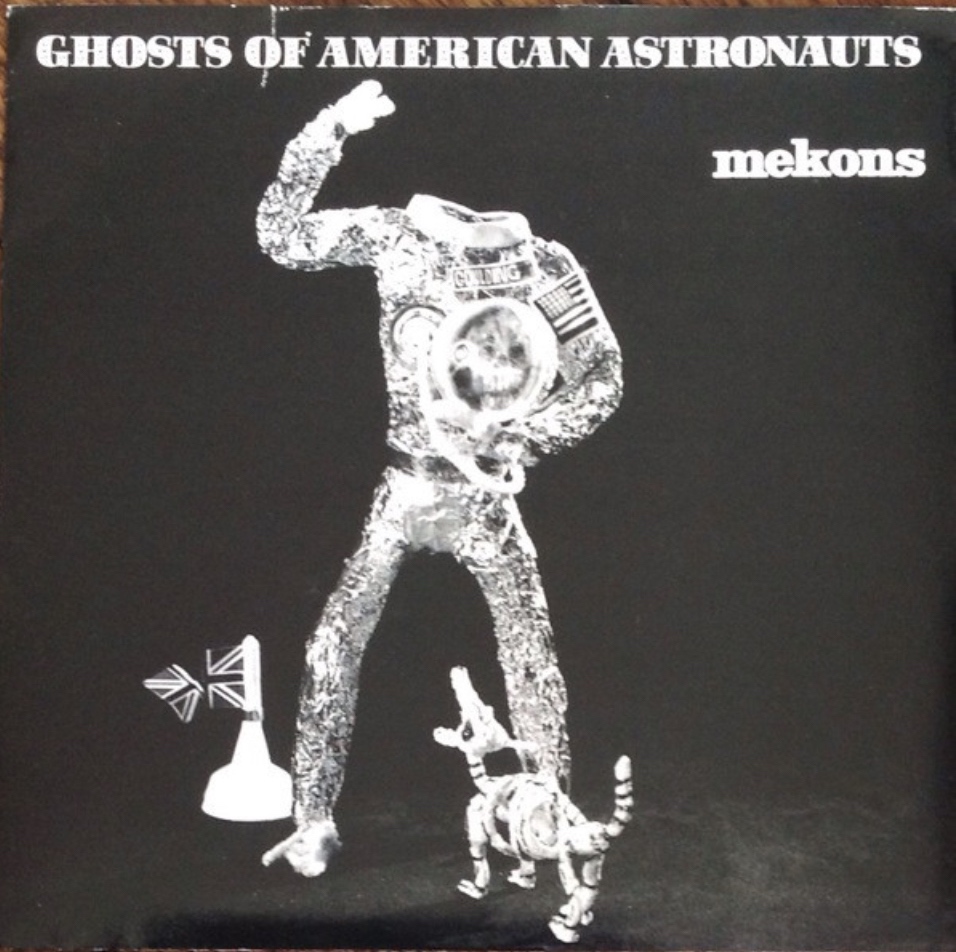 ---
53.23
BRADFORD – Skin Storm – 7″ – Village Records – 1988
Jeeez, I'm just brilliant. From a track that mentions Bradford to the debut single from a band called Bradford (even though they were from Blackburn). As I genuinely did not plan that, what were the chances? A Smiths record or two in the collections of these lads?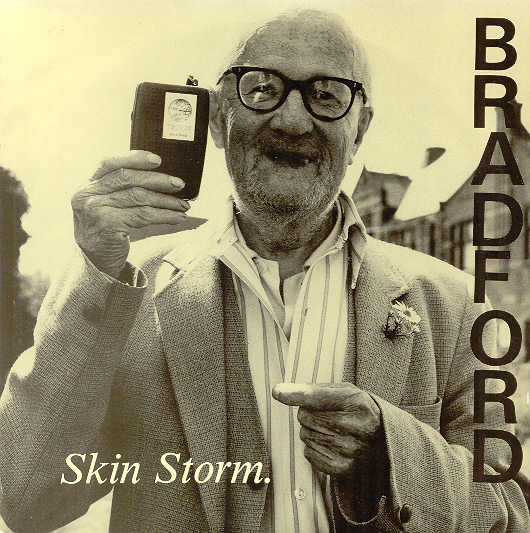 ---
56.32
NEGATIVLAND – Yellow, Black Rectangular – Escape From Noise, LP – SST Records/Seeland – 1987
Not to self: Must go see what Negativland made of Trump The Knuckledragger.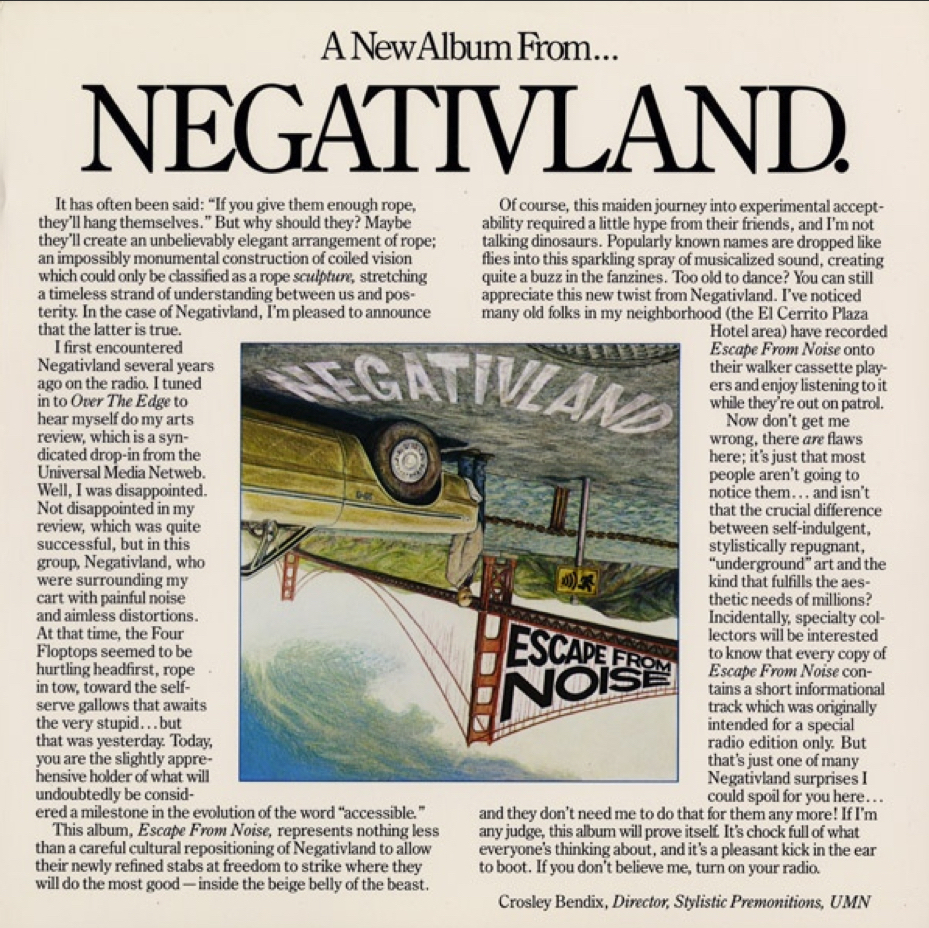 ---
58.43
THE DISTRIBUTORS – Wages For Lovers – Get Rid Of These Things, 12″ EP – Red Rhino – 1981
Currently twice as many appearances on 41 Rooms as they put out releases… and they might even be back again. 'Proper post punk'… should one be getting mouthy.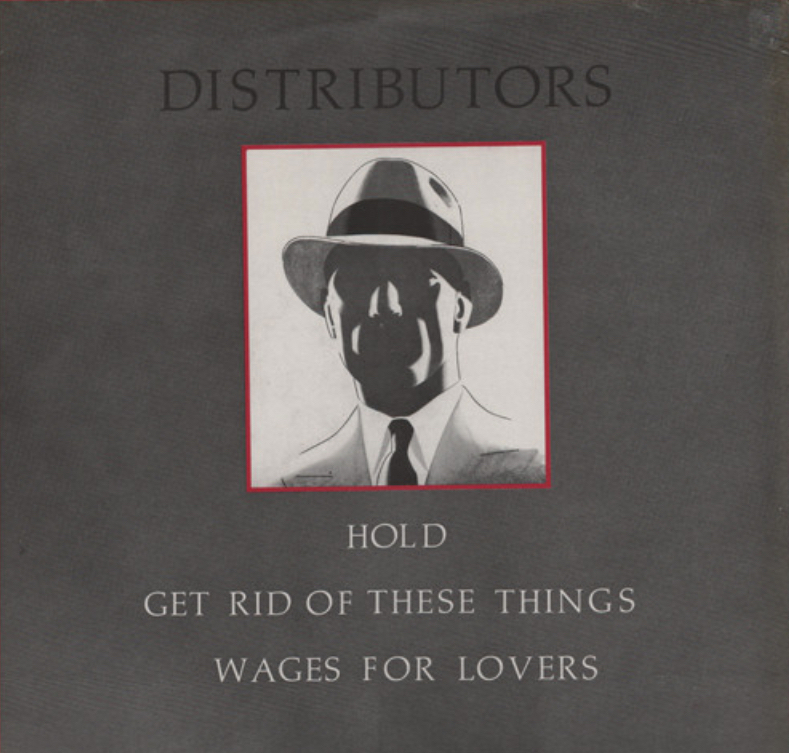 ---
Tea/coffee time in California…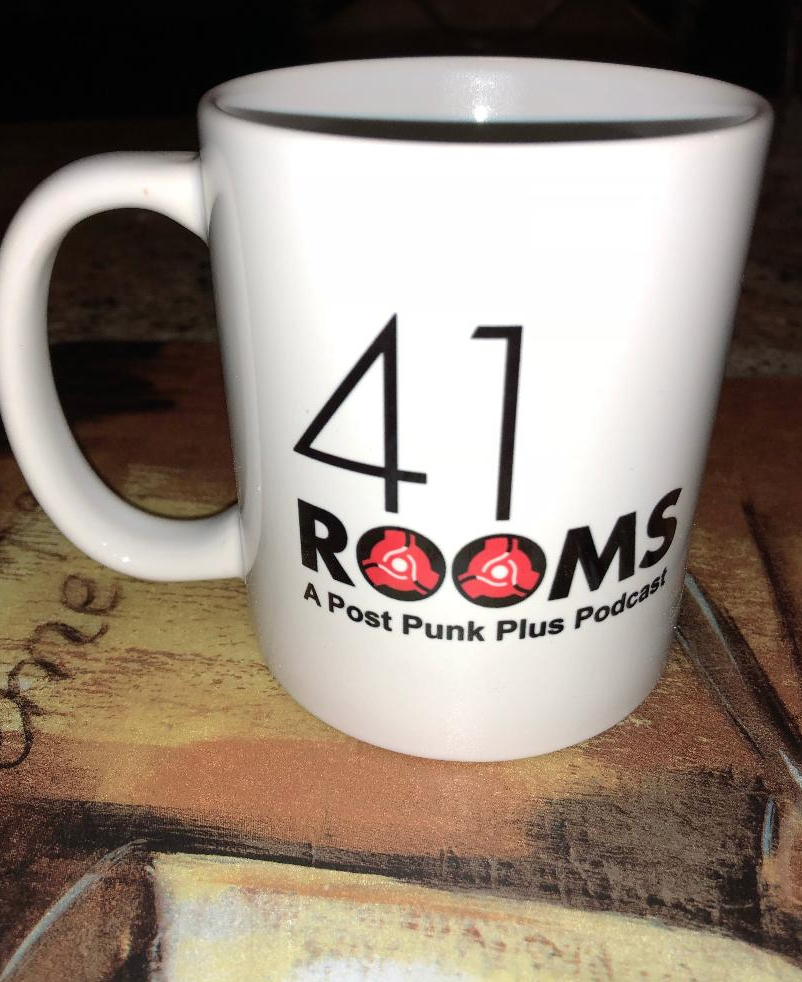 ---
01.01.33
EARTHLING – Echo On My Mind * – Radar, 2LP – Cooltempo/Chrysalis – 1995
Slacker beats from Bristol, and off the back of 'Echo…' a double album I picked up cheap, only to find it was the only track that grabbed me. 🙁 I might need to revisit to see if it's still the same scenario.
Ad, first edition of Muzik, June '95.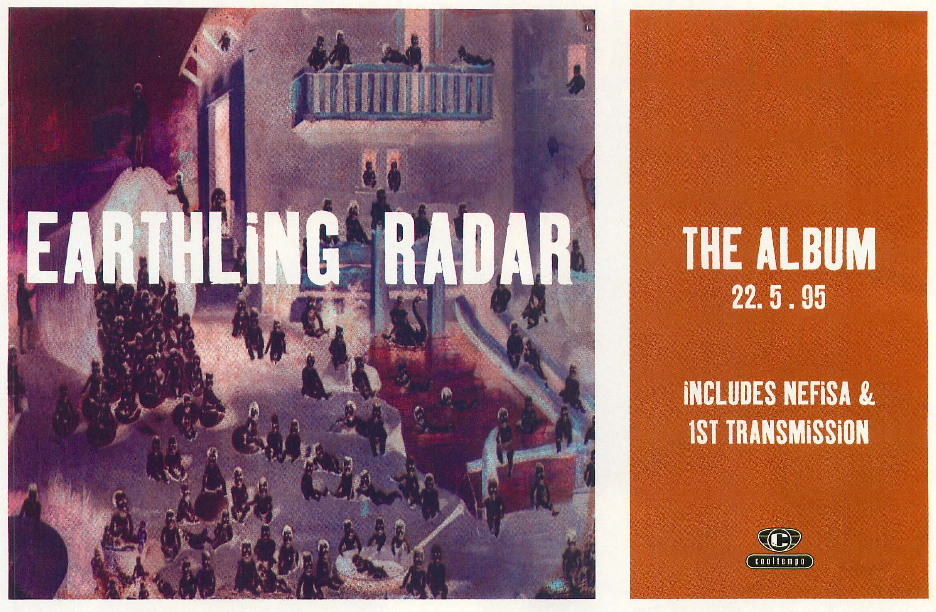 ---
01.06.54
MALARIA – How Do You Like My New Dog * – 7″ – Les Disques Du Crépuscule – 1981
With this their debut single out the same year, I saw them live just the once, by default, as they were supporting New Order in Brussels in 1981.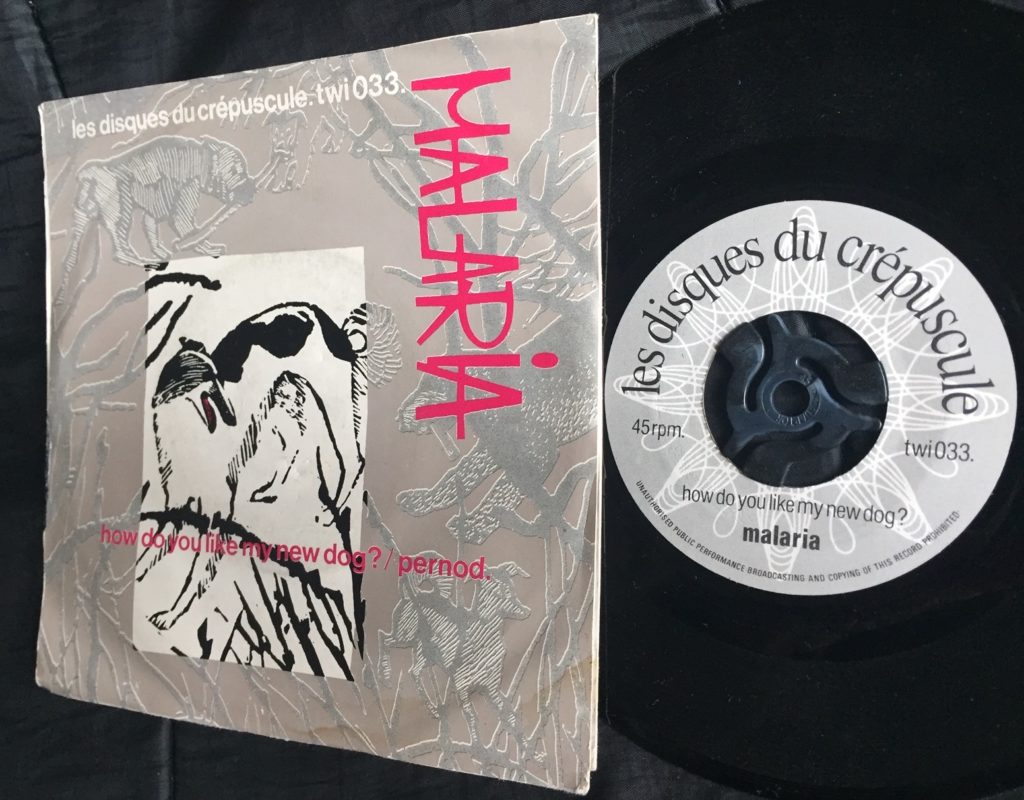 ---
01.09.39
RONNY – If You Want Me To Stay (Dance Mix) * – 12″ – Polydor – 1981
Sounding like Marlene Dietrich in the groove, this Sly Stone cover pricked up a few ears at the time and I certainly spun the single at our club.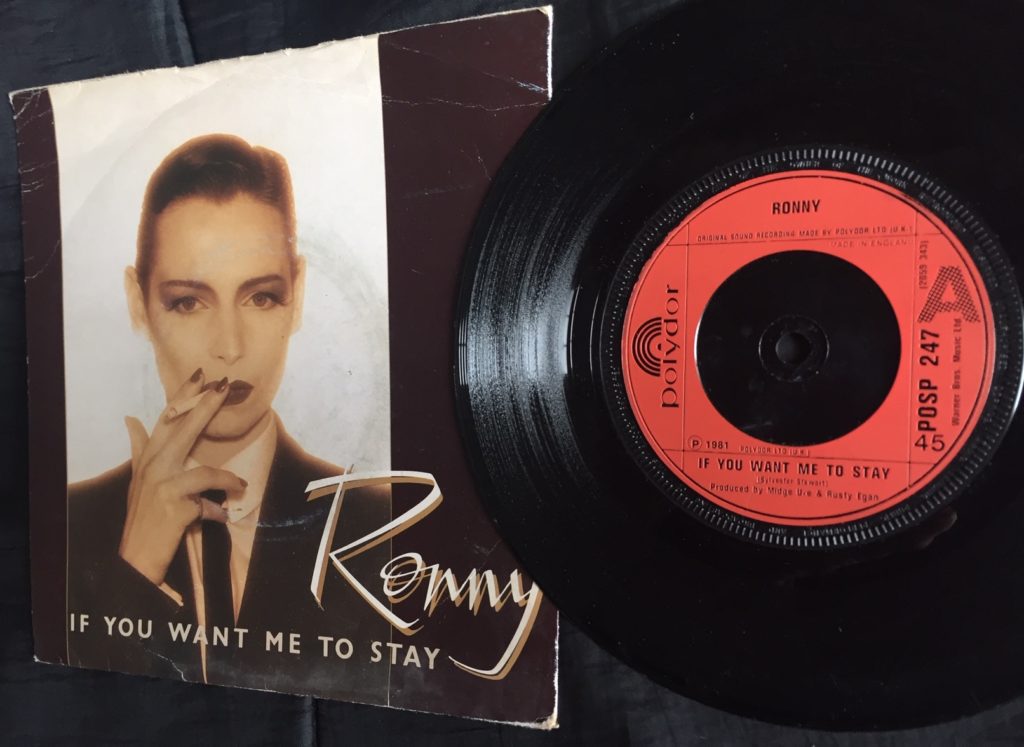 And a UK acetate I lost out on awhile back.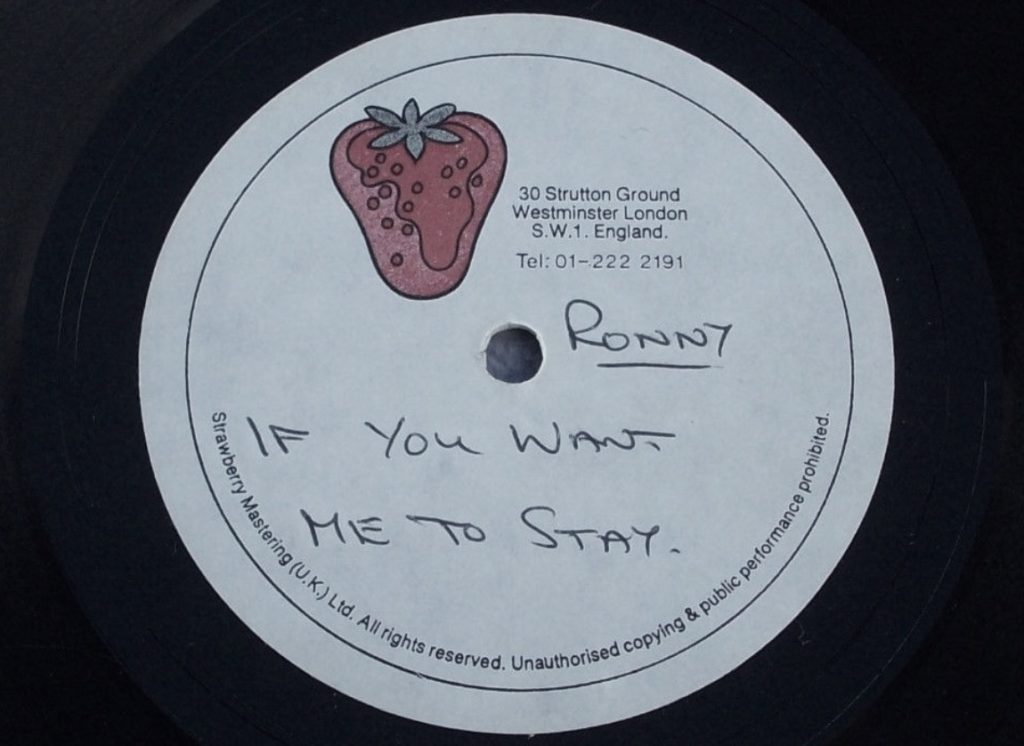 ---
01.14.28
AGENT PROVOCATEUR – Kicks – Unknown version – approx 1994?
Slightly wavering (phasing?) recording but '90s big beats goings on, possibly from a session over the airwaves.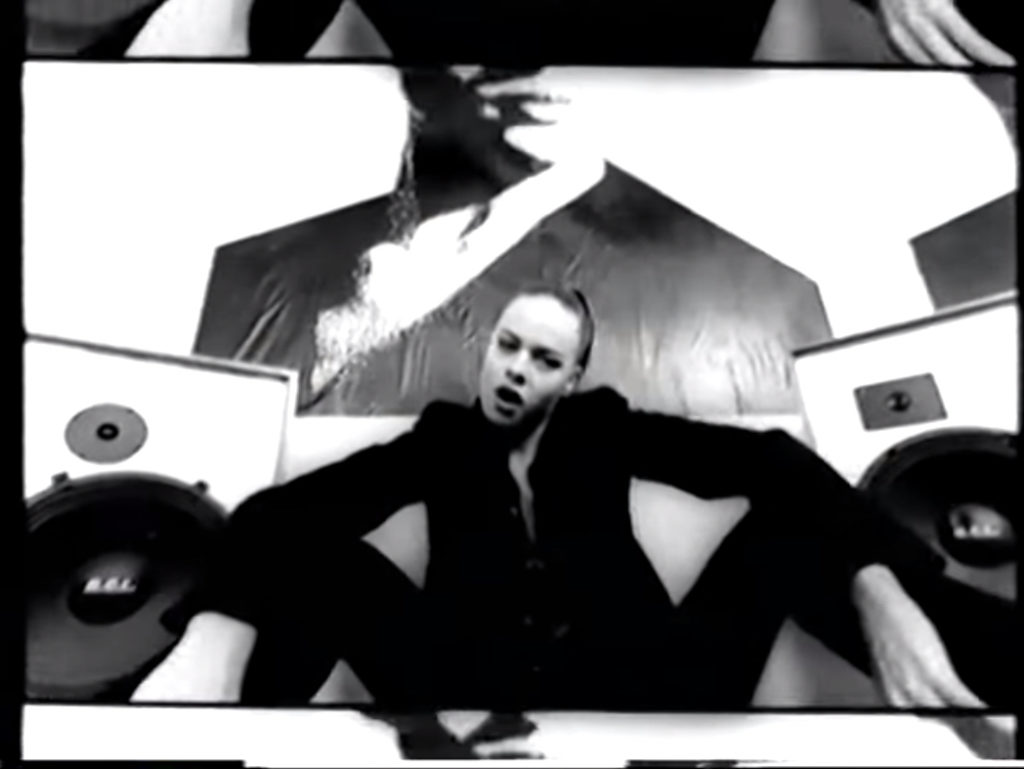 ---
01.19.38
MOLOKO – Indigo – CD single only – Roadrunner Records – 2000
Initially hatched in Sheffield, UK, Róisín Murphy and Mark Brydon were well into their near decade run of (in equal measures) quirky and mainstream electronica when this single breached the new millennium.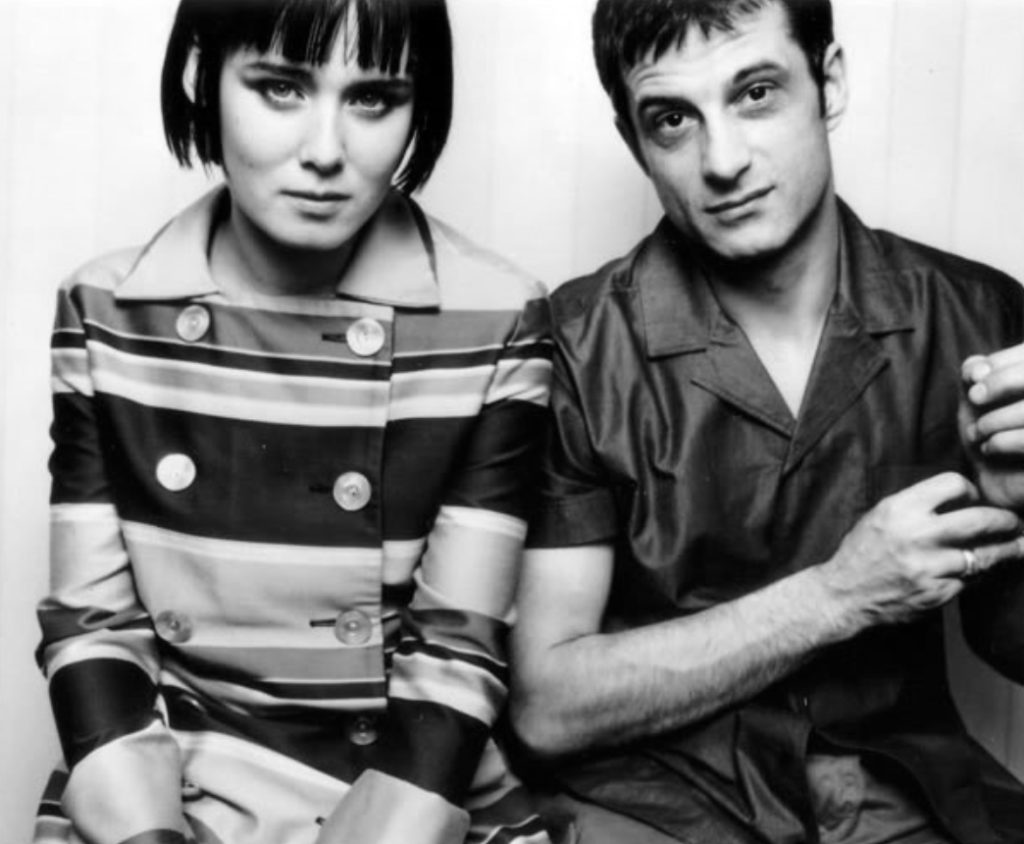 ---
01.22.40
CROOKED MAN – Preset * – 12″ – Crooked Man – 2012
And also Sheffield sourced (and known well to the above) is producer and DJ, Richard 'Parrot' Barratt. It's Bleep time.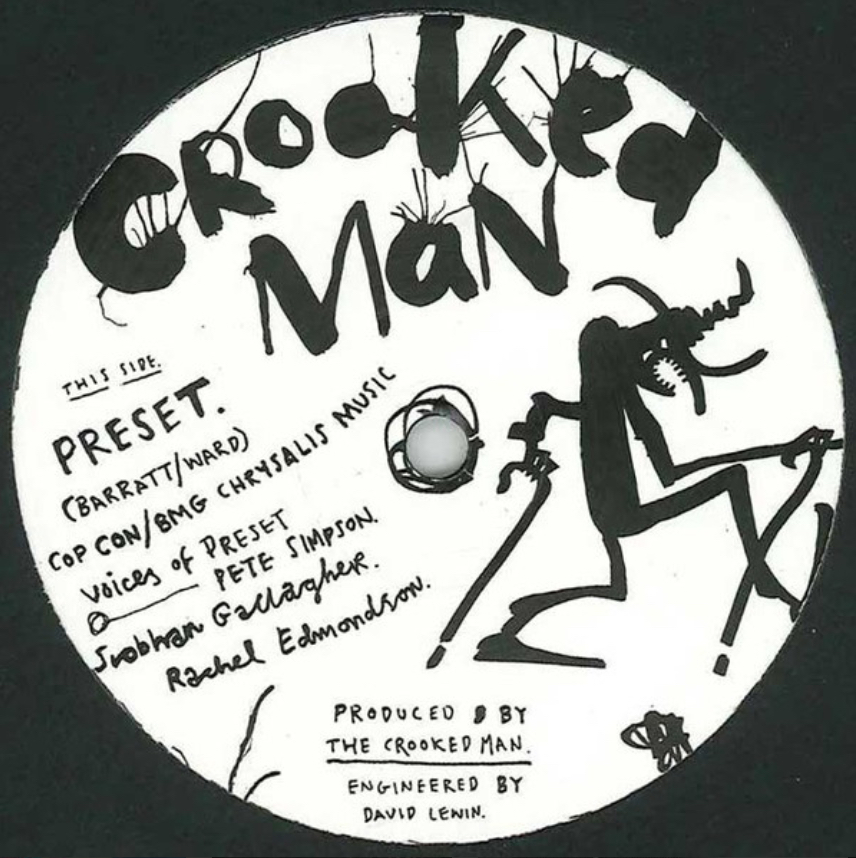 ---
01.30.16
E-DANCER – Banjo (Original Mix) * – 12″ b-side – PIAS Recordings/KMS – 1999
Kevin Saunderson is another DJ/producer, and here he's got his techno head on. Judging by some comments on Youtube, a 'marmite' sort of track that's capable of enamouring and irritating in equal measures. I'm wired to be giving it the thumbs up but the way that some parts don't feel like they sit quite 'right' plays with the heads of others.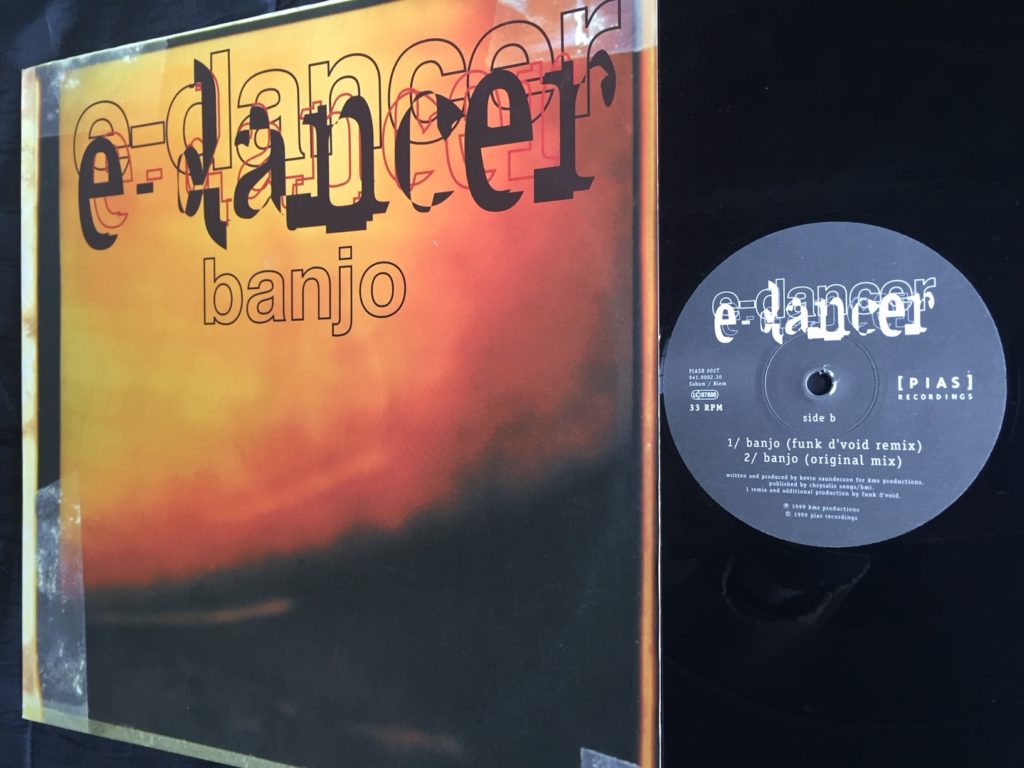 ---
01.34.48
SANDOZ – Human Spirit * – Limbo, 12″ EP – Intone – 1992
Cabaret Voltaire's Richard H Kirk recorded under a wealth of names and his Sandoz banner – where he sometimes leant towards a world/tribal/African 'feel' – will always be highly regarded, I feel. The early 12″s on Touch and his own Intone imprint are especially sought after.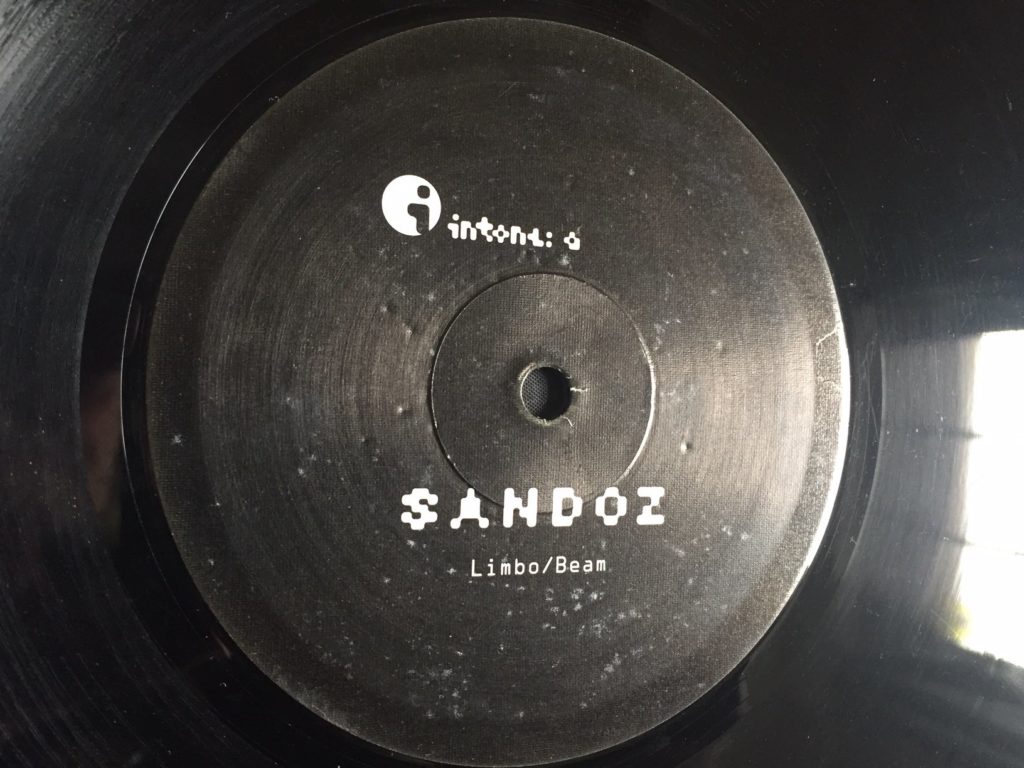 ---
01.41.54
UNDERGROUND SYSTEM – Go – Split 7″ – Soul Clap Records – 2018
Maybe the sort of sassy dancefloor sound you'd expect from a 'Brooklyn, NY born and based modern/experimental Afrobeat band' – and that's no bad thing!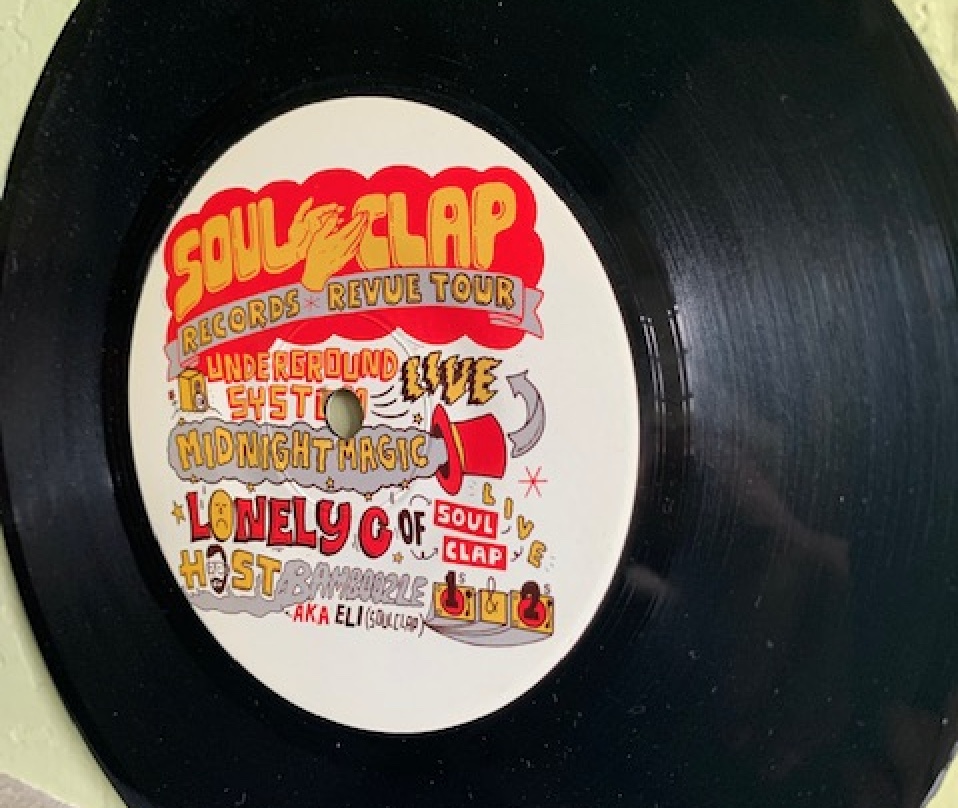 ---
01.46.15
!!! – Must Be The Moon – Myth Takes, 2LP – Warp – 2007
Let Discogs explain: 'The curiously named !!!, whose moniker can be pronounced by repeating any one-syllable percussive sound three times (e.g., "chk chk chk")'.
Another 'marmite' moment – but that's just with myself! One day I'm fine with all of this and the next? The vocal delivery slightly bugs me. Whatever, there's good skanking on a dancefloor possible here, so I'll let them off.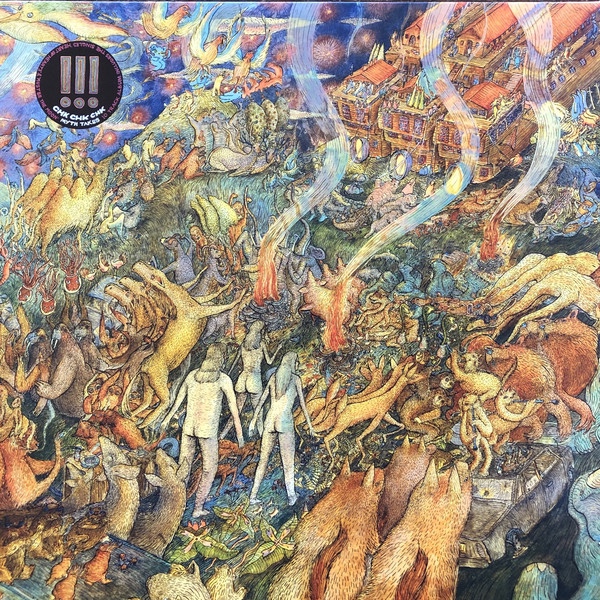 ---
01.52.00
TALKING HEADS – Cities – 7″ – Sire – 1980
It's Talking Heads, what else do you need to know?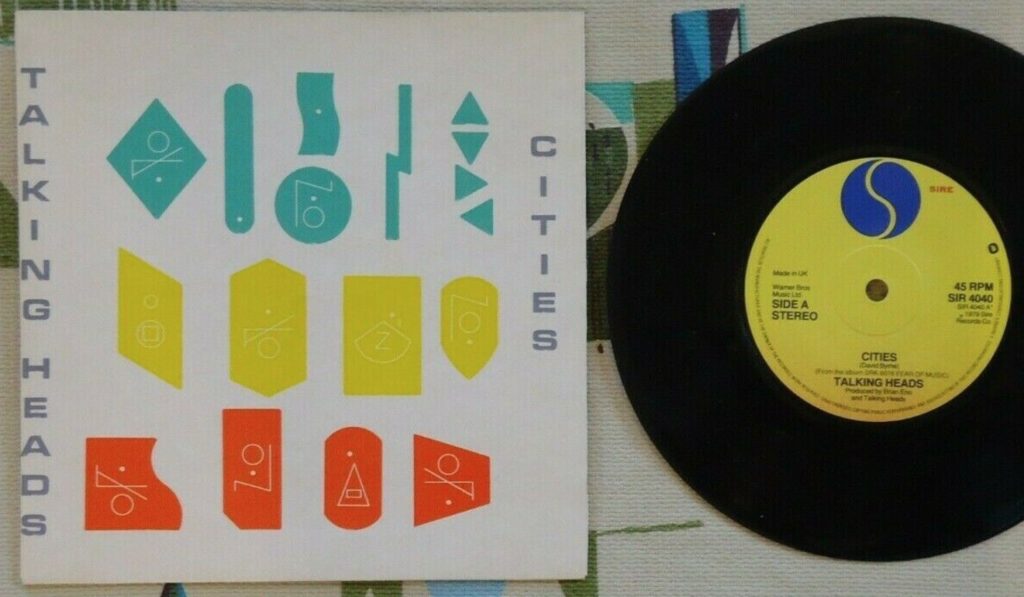 ---
01.55.32
SNIFF 'N' THE TEARS – Driver's Seat – 7″ – Chiswick – 1978
A song that morphed from 'jiving' to 'driving' ('tis true) and caught me in the era I was becoming more swayed by the aftermath of punk and new wave, and as enduring a sound as this has since become, it's path to 'fame' was rocky. Having only crept gently into the UK Top 40 the band were only called up at the last minute for a Top Of The Pops appearance after the Gang (Gnag) Of Four pulled out… at which point their UK pressing plant went on strike for three weeks and no-one could buy the single! You'd be forgiven for thinking 'This rock music malarkey isn't for me'. Main man, Paul Roberts is also a hugely talented artist – the cover artwork of the band's first album being, understandably, one of his best known works.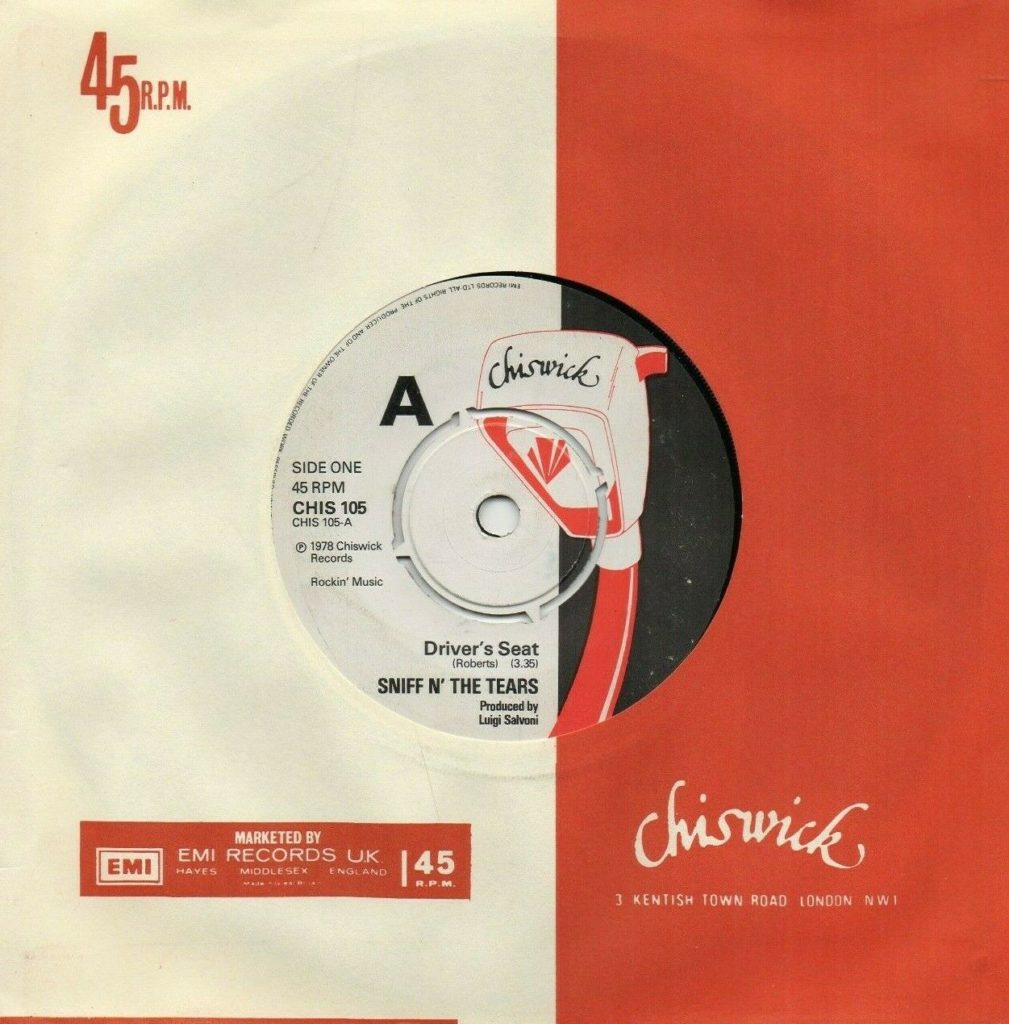 ---
Show 90 will be here April 4.
Dec x